50+ Best Final Cut Pro Fonts (Free & Pro) for Awesome Videos 2023
Final Cut Pro is an incredibly extensive and resourceful platform to create your next big video production on. It provides an incredible amount of versatility in its capabilities and comes with an impressive range of third-party resources for you to enjoy.
Yet many users of Final Cut Pro, even on a professional level, often get stuck wondering how to add fonts to Final Cut Pro X. With so many options to choose from, it can be hard to nail down the fonts that truly stand out.
Instead of leaving you stuck wondering how to add fonts to Final Cut Pro X, or what Final Cut fonts to use, we've compiled a list of premium and free Final Cut Pro fonts for you to browse.
Everything from unique title fonts to captivating cinematic fonts, to video bumper fonts, and even a few animation fonts can be found inside.
So, read on to see our list of the best Final Cut fonts out there right now!
Get every varied font and typeface you could ever need with one simple subscription. From just $16, get unlimited access to thousands of fonts, typefaces, graphics, templates, photos and illustrations.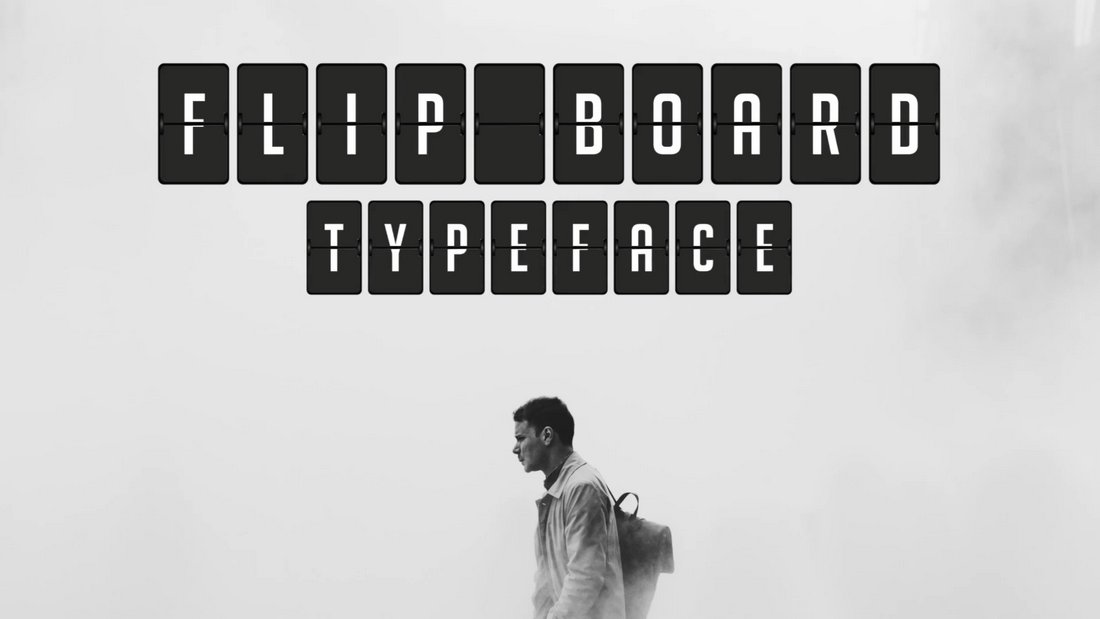 This is an animated typeface for Final Cut Pro that features a cool design similar to the flip boards you see at airports. It's perfect for travel videos, trailers, countdown timers, and so much more. It comes with a tutorial inside, if you're not familiar with using animated fonts.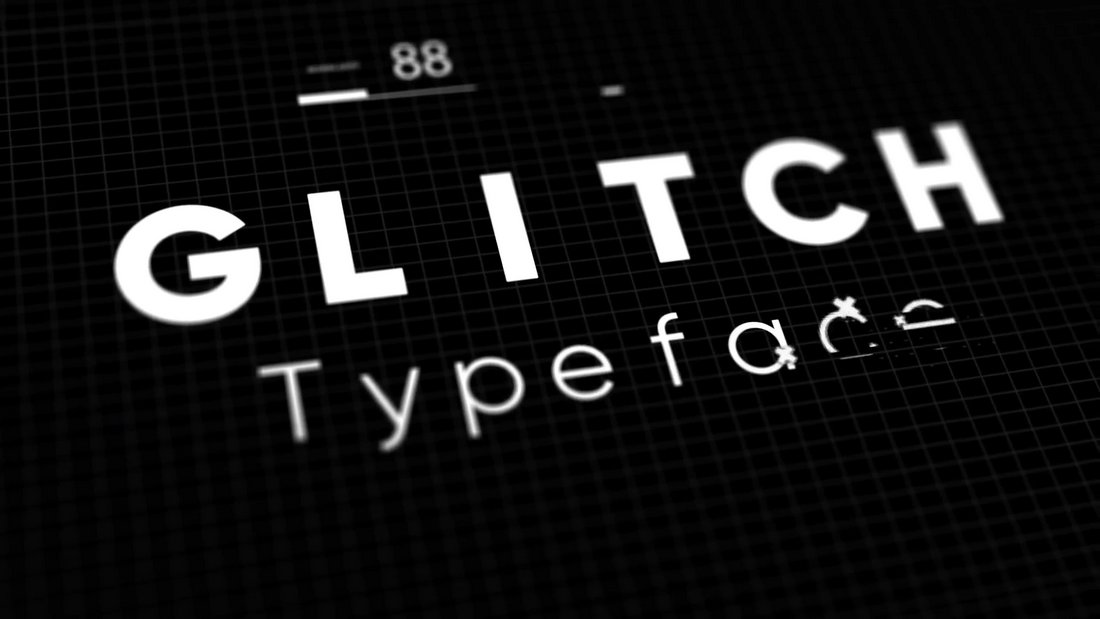 This animated font for FCPX also features a creative glitching animation. It has big bold letters that appear with a glitching effect. You can use it to add titles to various types of videos, especially those related to technology, sports, and futuristic topics.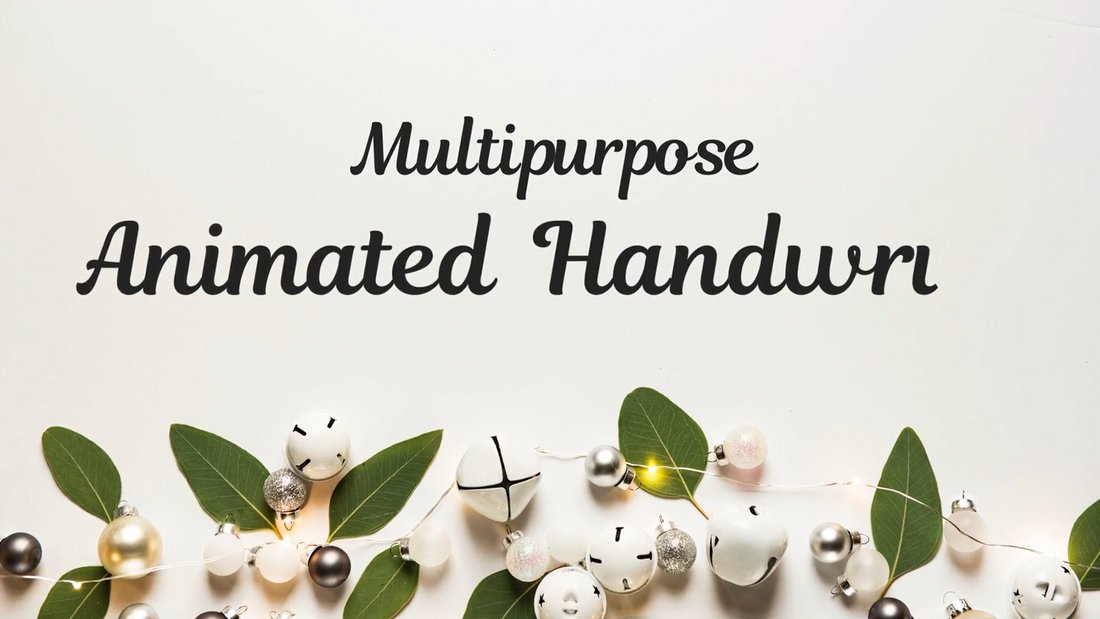 Another beautifully animated font for Final Cut Pro. This font features stylish script letters with a handwriting design. The animation makes the letters appear more elegantly in videos. It's especially great for romantic videos, wedding videos, and much more.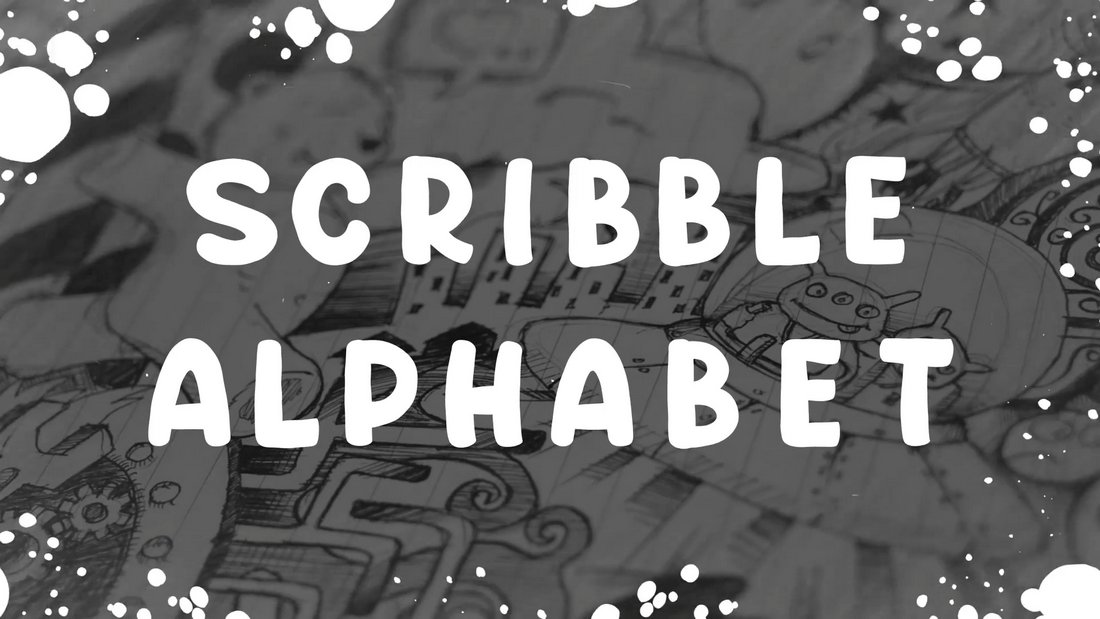 You can use this animated typeface to add more fun and quirky typography to your videos. It's most suitable for videos related to creative arts, entertainment, comedy, and especially videos for kids.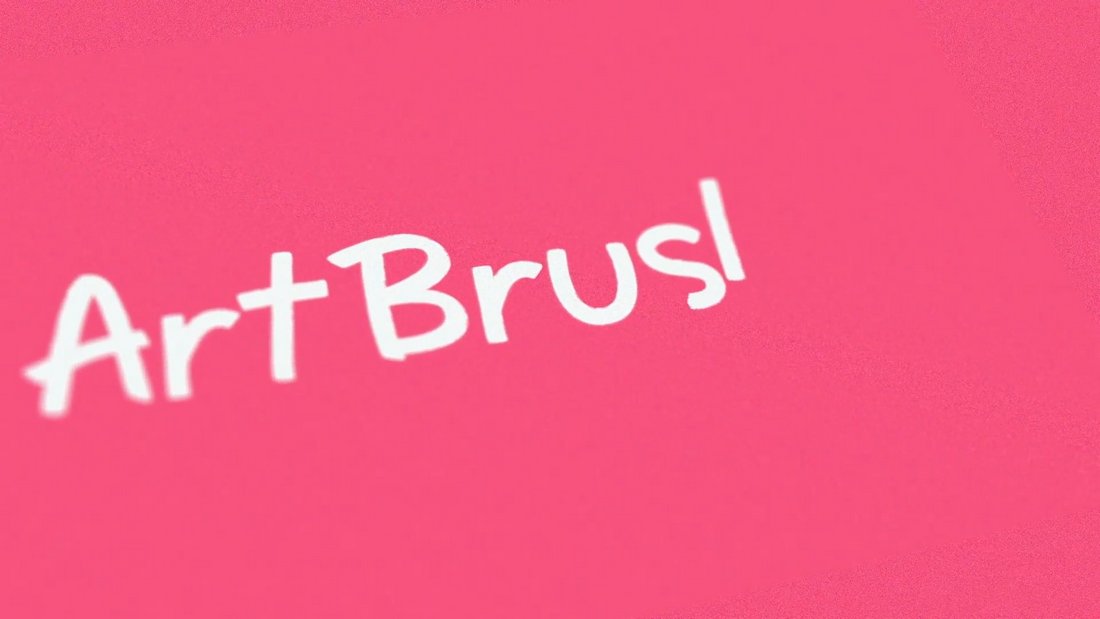 A hand-drawn typeface with animations for Final Cut Pro. This font has a very natural-looking letter design that will give a personalized look to your titles and lower thirds. The font does not require any plugins to function.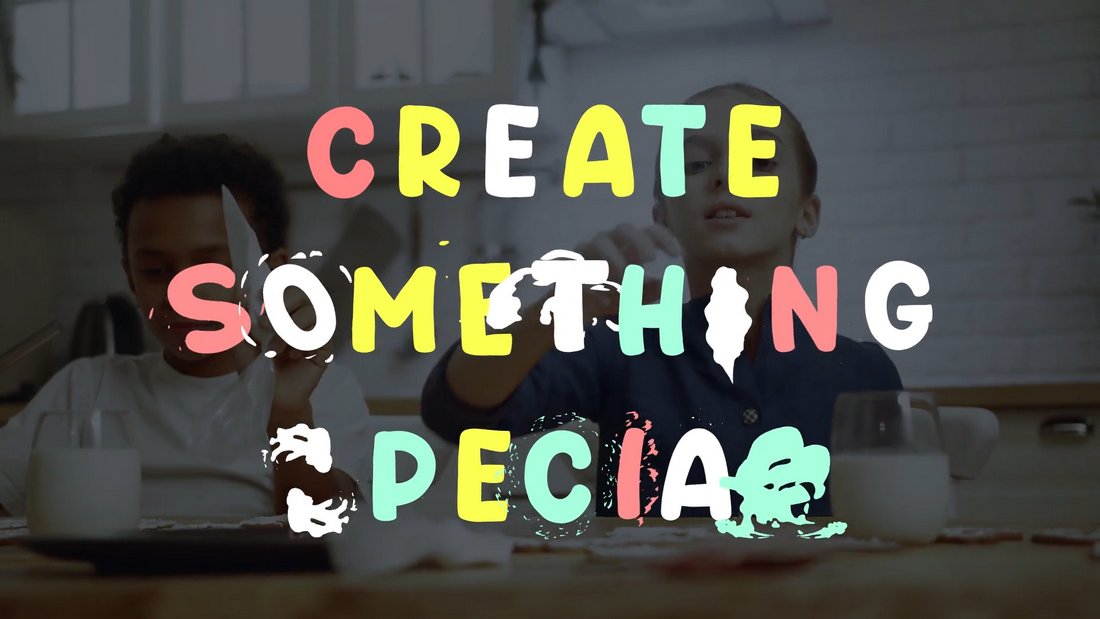 This animated font is perfect for all kinds of videos related to children and education. It features a set of fun and colorful letters with cool animations that will instantly attract the attention of younger audiences.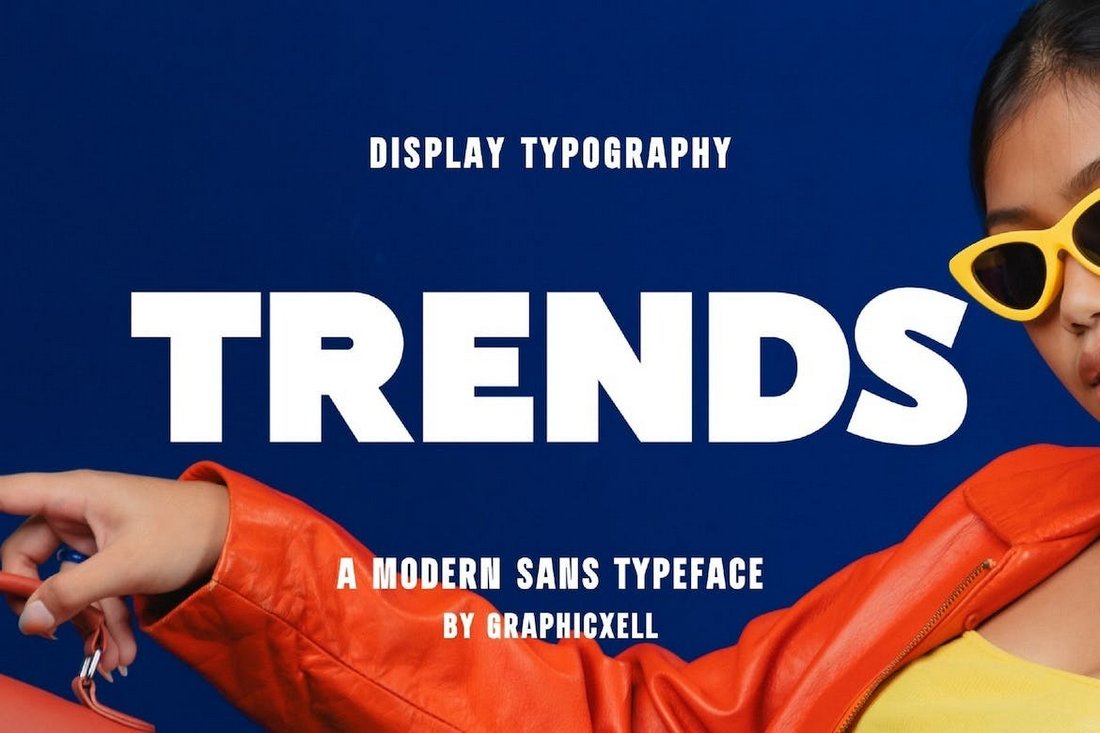 The bold and trendy design of this font makes it a great choice for crafting big titles for your trendy social media videos and YouTube vlogs. The font features all-caps letters with a set of alternate letters.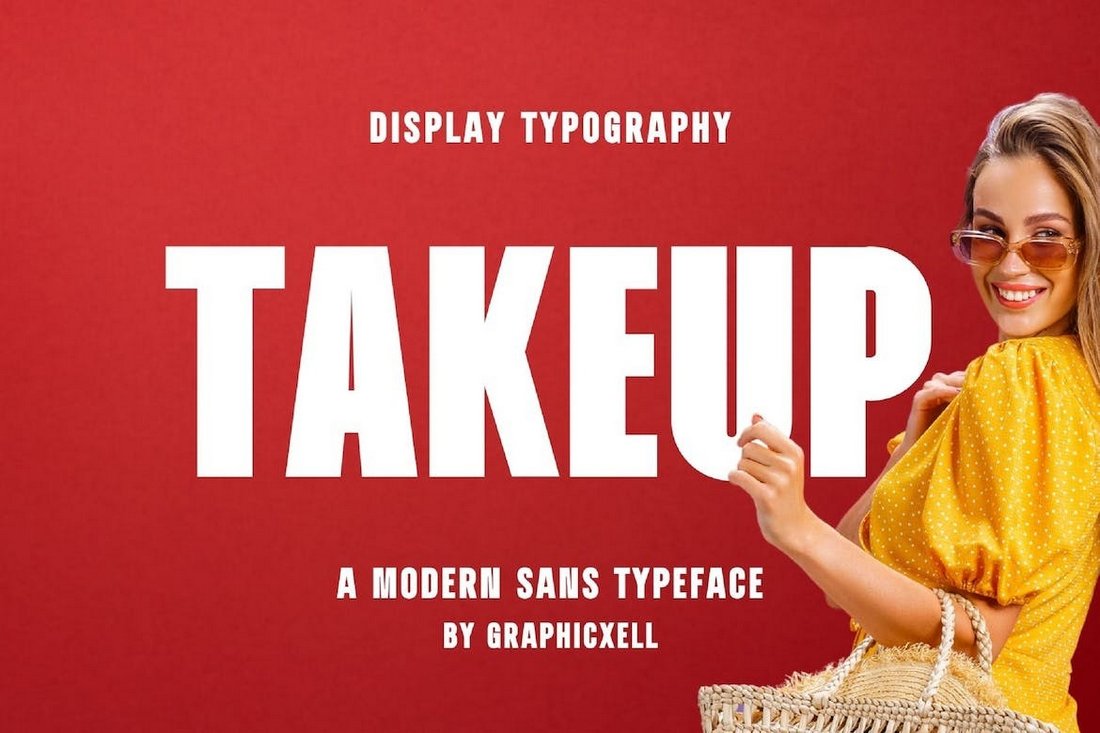 This font will fit in perfectly with your fashion and lifestyle videos. It has tall and narrow letters that will instantly grab the attention of your audience. The font includes glyphs and accents too.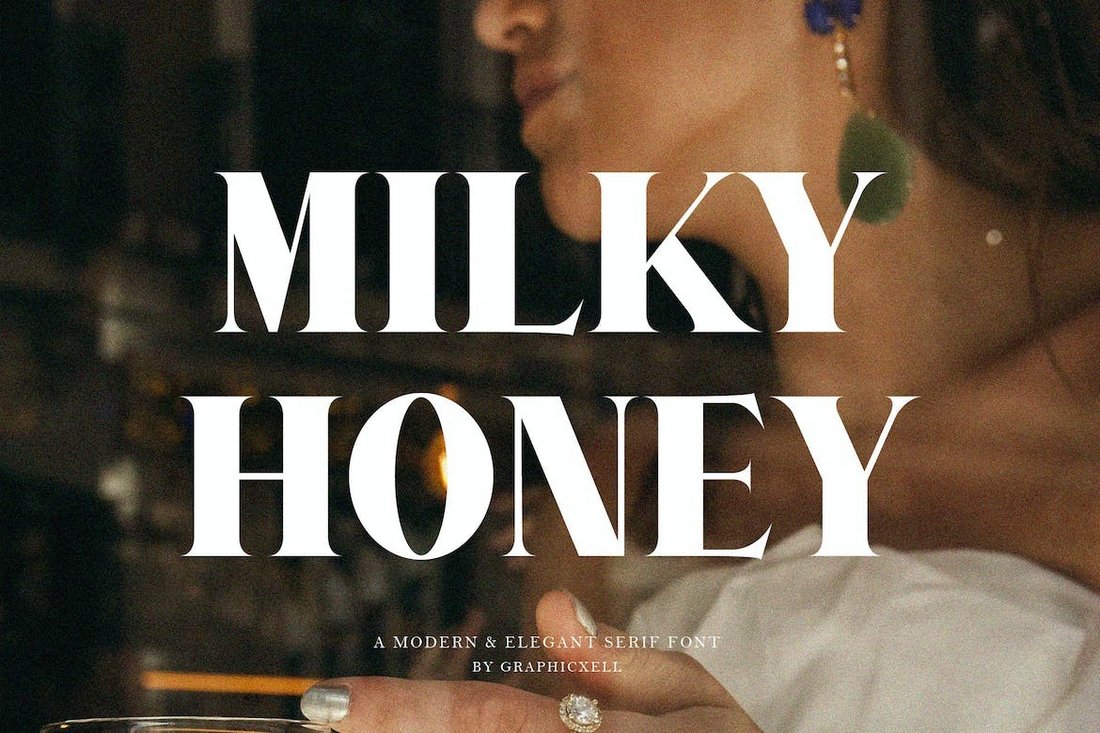 If you're looking for a bold font with elegant letters, this one is perfect for your Final Cut Pro projects. It features stylish serif letters with a hint of a luxury vibe. It's great for all kinds of lifestyle and brand videos.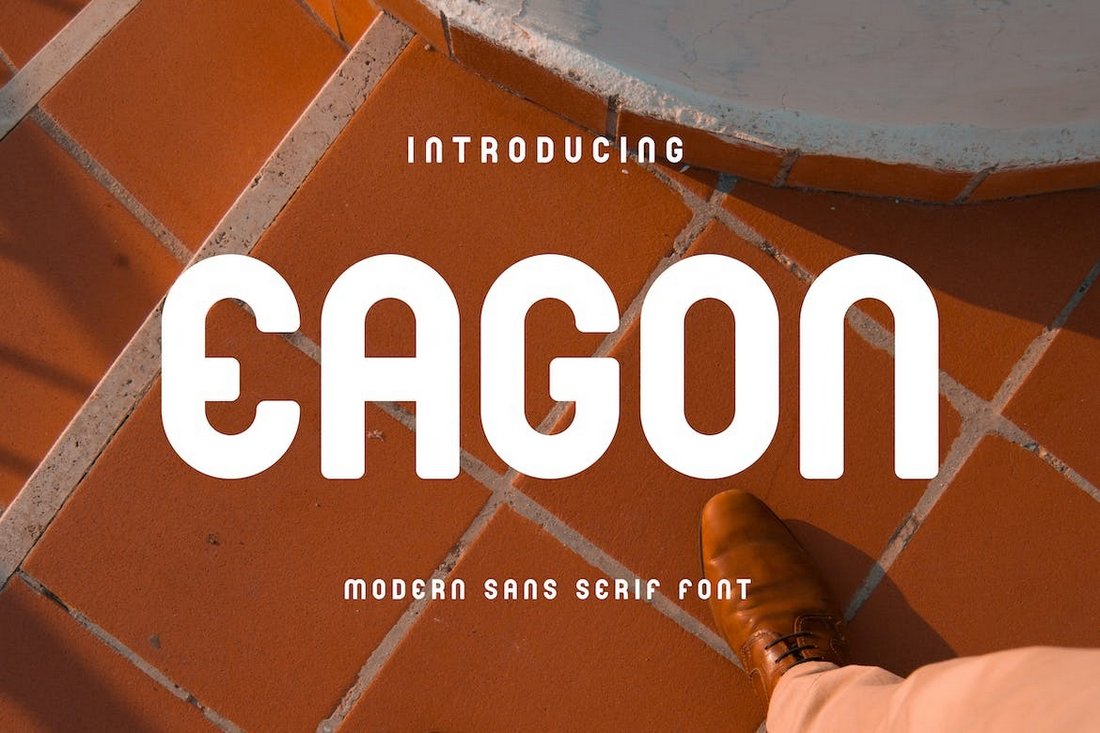 The beautifully rounded letters add a very unique look to this font. It's great for designing casual titles for different types of business promo videos, product promos, and it's especially perfect for social media videos.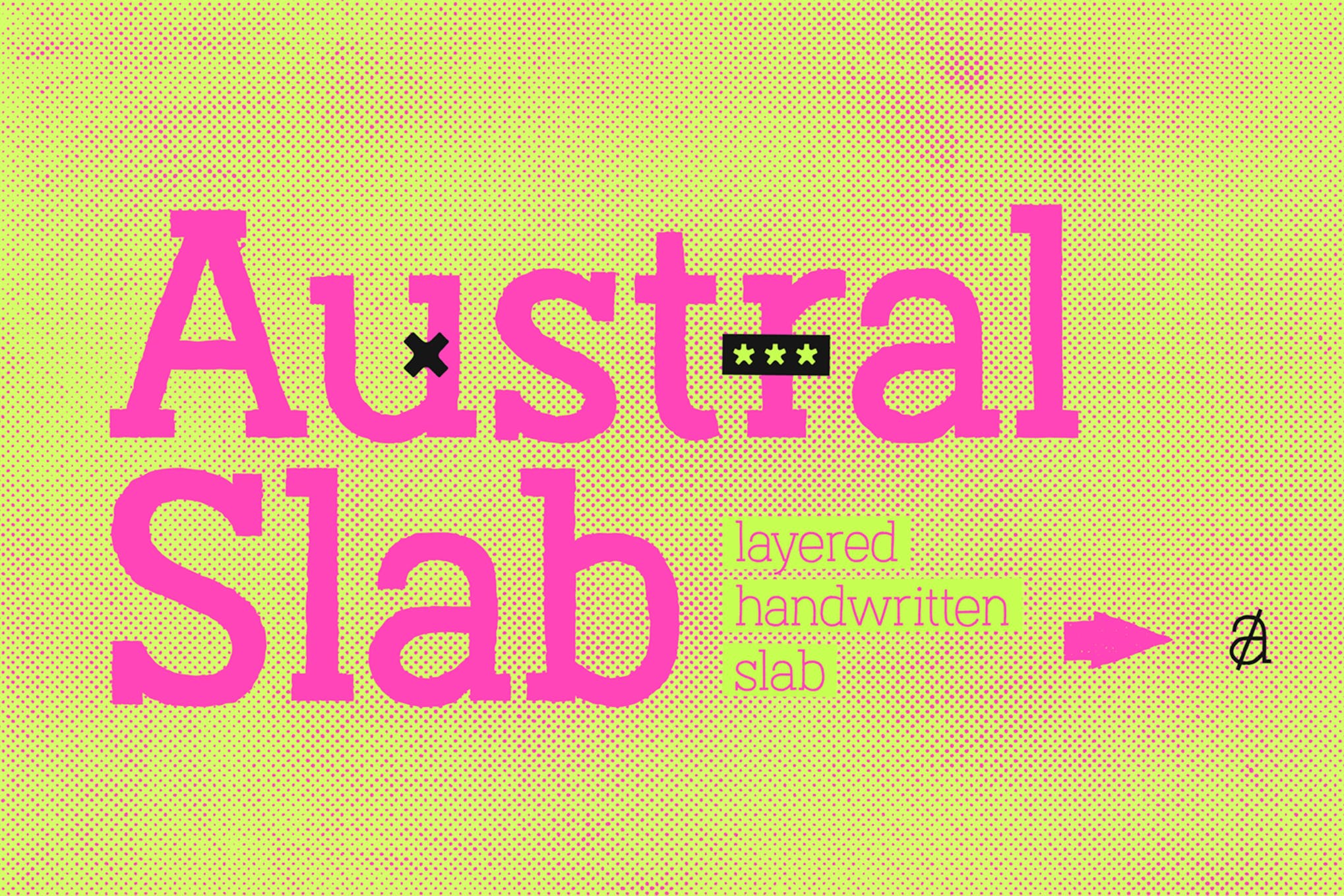 First up is Austral Slab, a font that features unique textures and style helping you to create a distinguishing impression with your work. It comes loaded with awesome features and can be used in a wide range of languages.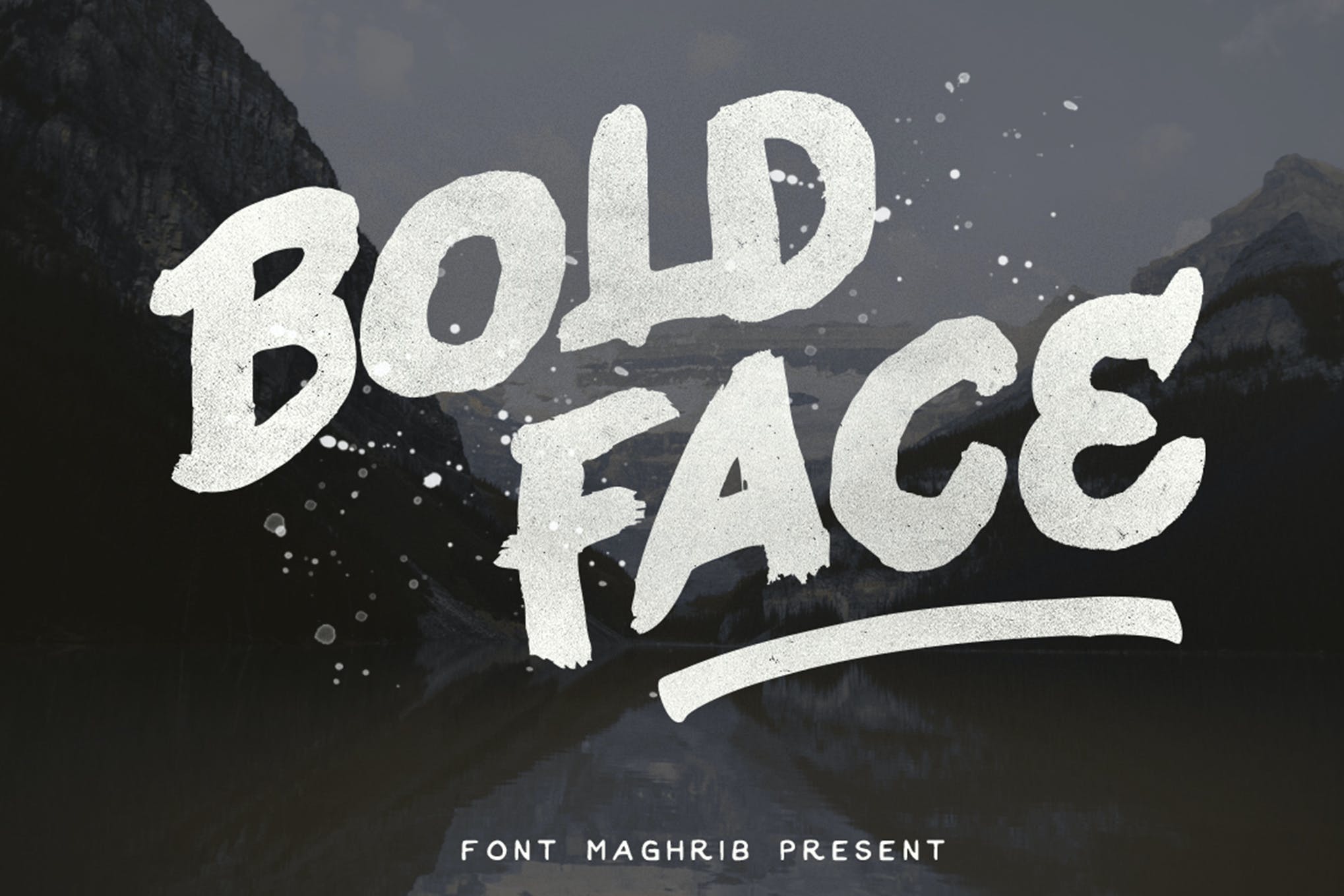 Bold Face is a stunning option that you'll want to be a part of your font collection for projects that demand a beautiful hand-painted look. An excellent choice for video bumpers, Bold Face is certainly one of the best fonts for Final Cut Pro.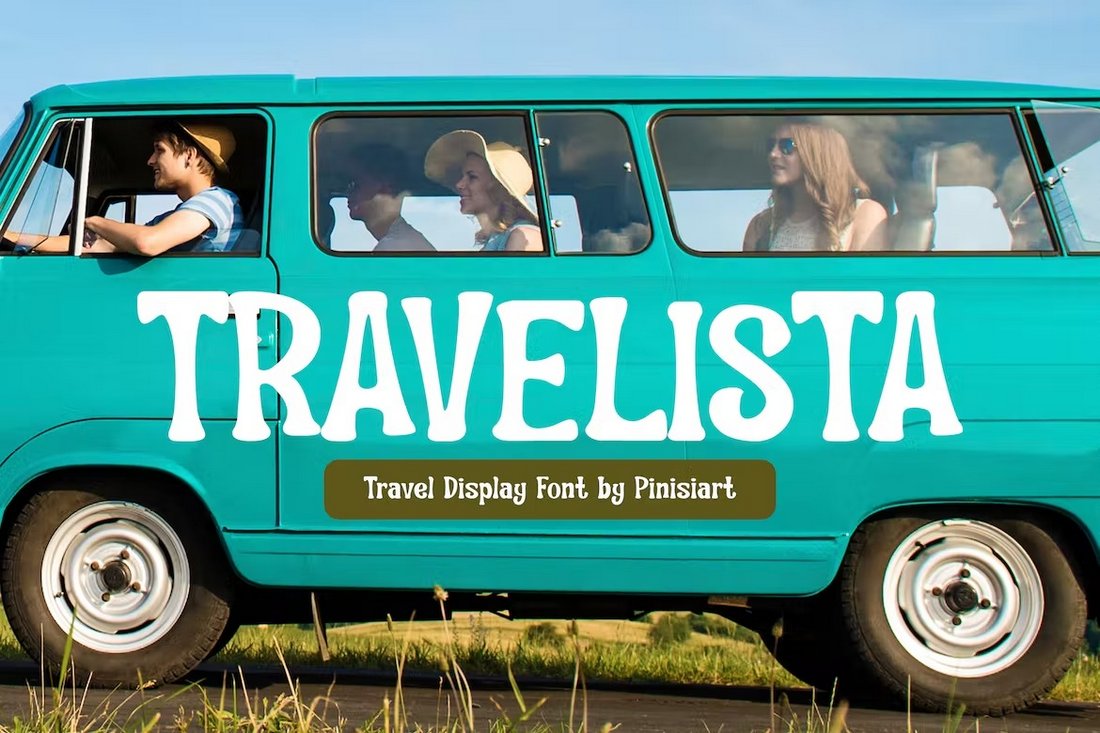 Looking for the perfect font to add a title for your travel video? Look no further. This font comes with a fun and playful design that will fit perfectly with your travel video projects. It includes uppercase and lowercase letters.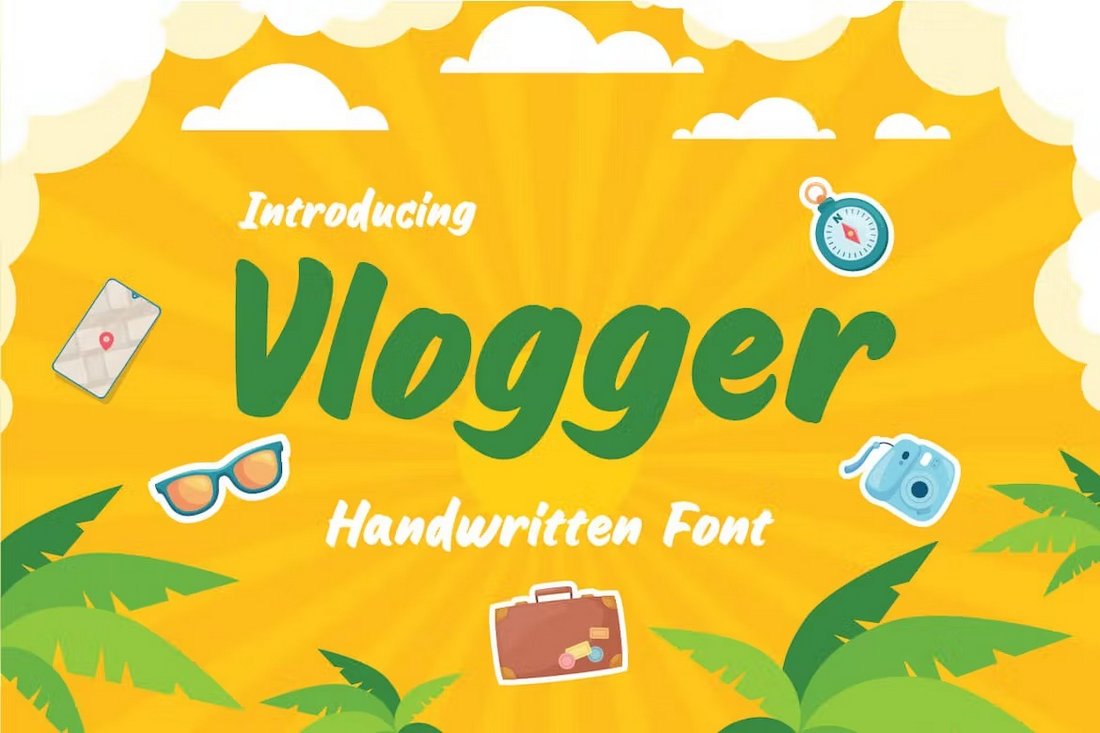 Just as the name suggests, this font is a great choice for adding titles and headings for your vlogs and YouTube videos. The handwritten letter design and its creative letters make this font a great choice for even thumbnail designs.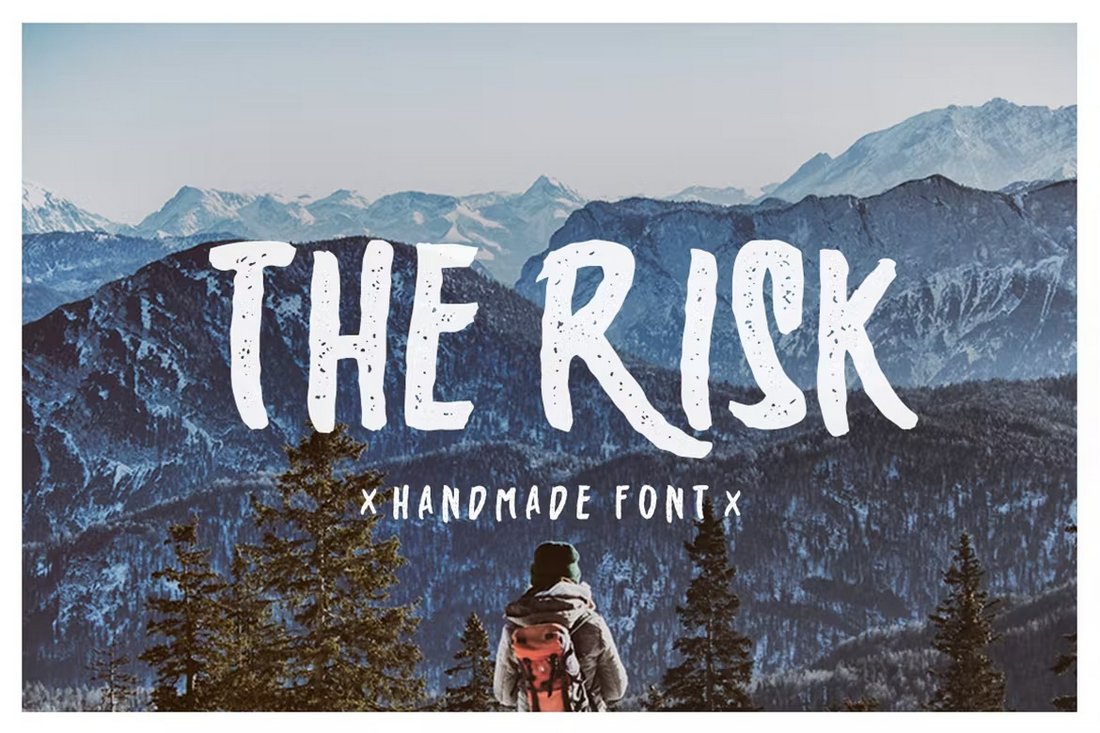 The Risk is a cool handmade font that features a rough textured letter design. This font is perfect for making titles for your outdoor adventure and travel videos. It comes with a clean version of the font without the textures as well.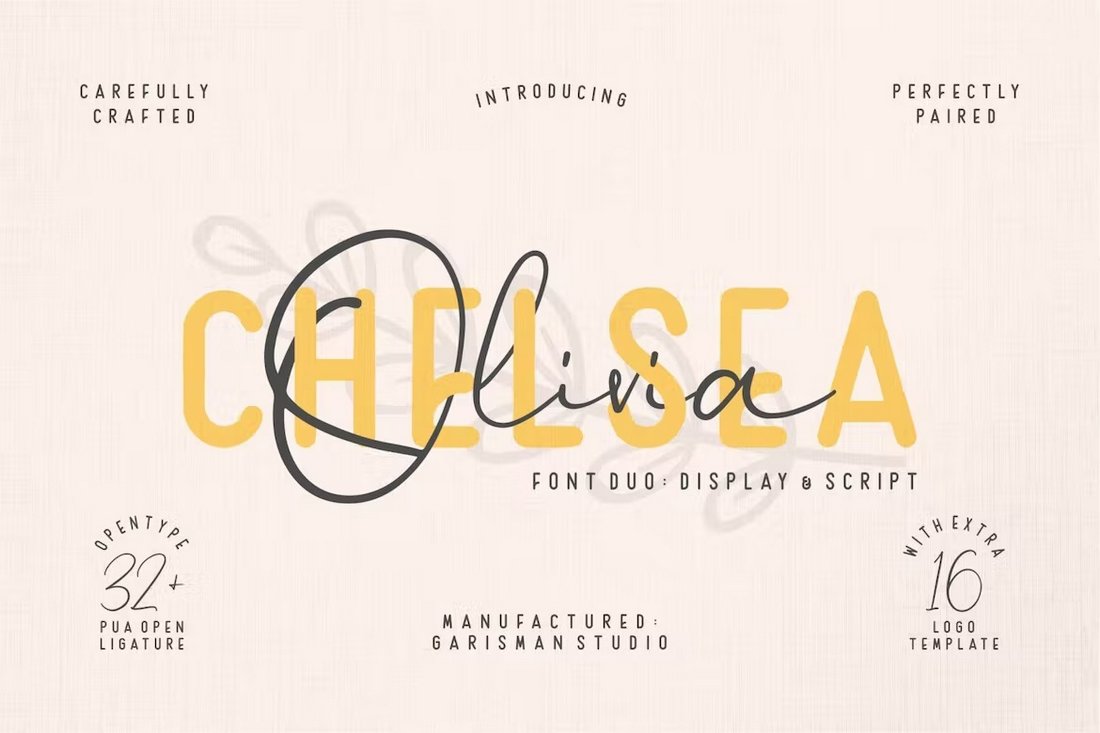 This bundle includes a pair of fonts that goes beautifully well together. It has both a handcrafted display font and a script font. You can pair them together to create elegant titles for your lifestyle, fashion, beauty, and various other casual video projects.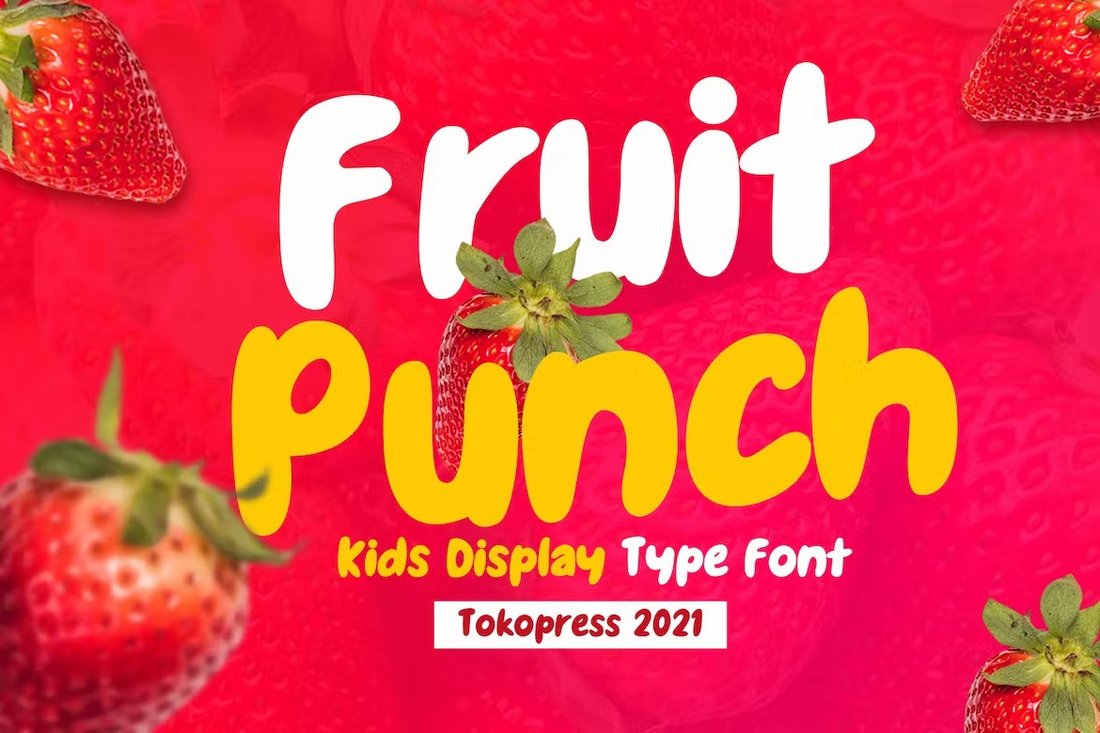 Whether you're working on a video for kids, a cartoon, or even a fun video for grownups, this font is perfect for adding titles for many different types of videos. It features big and chunky letters that are great for entertaining typography designs.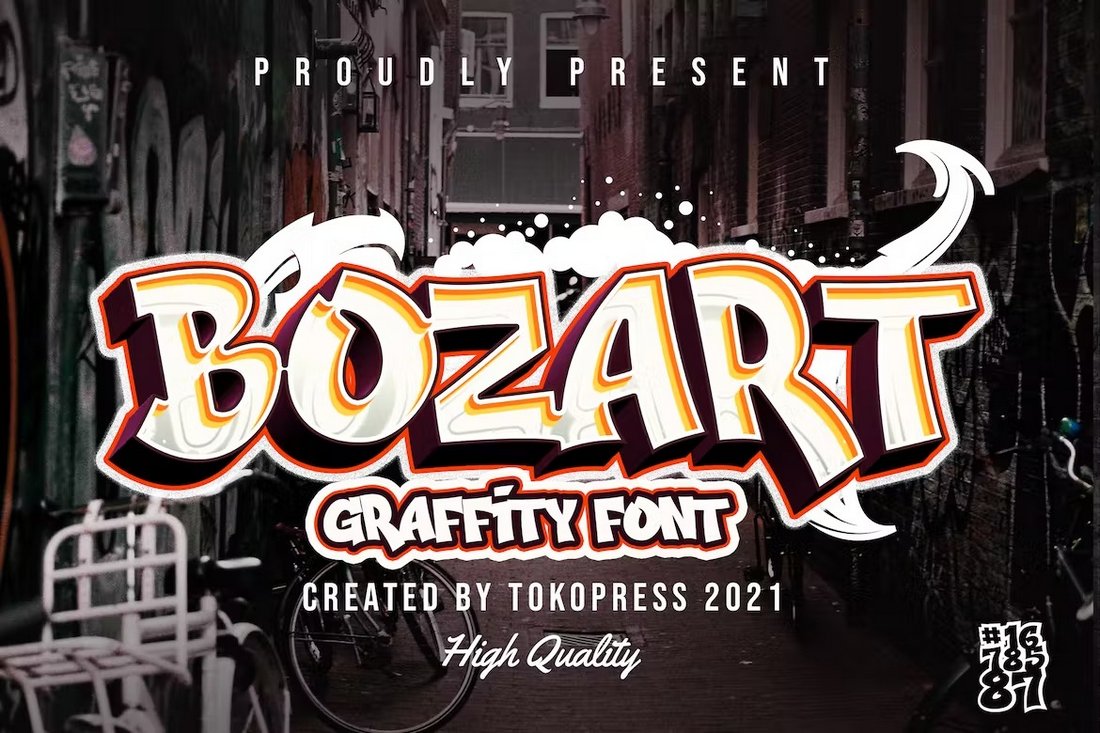 You can use this font to craft bold titles for your urban and lifestyle videos. The graffiti-style letter design will especially look great in your YouTube video projects. The font includes uppercase and lowercase letters as well.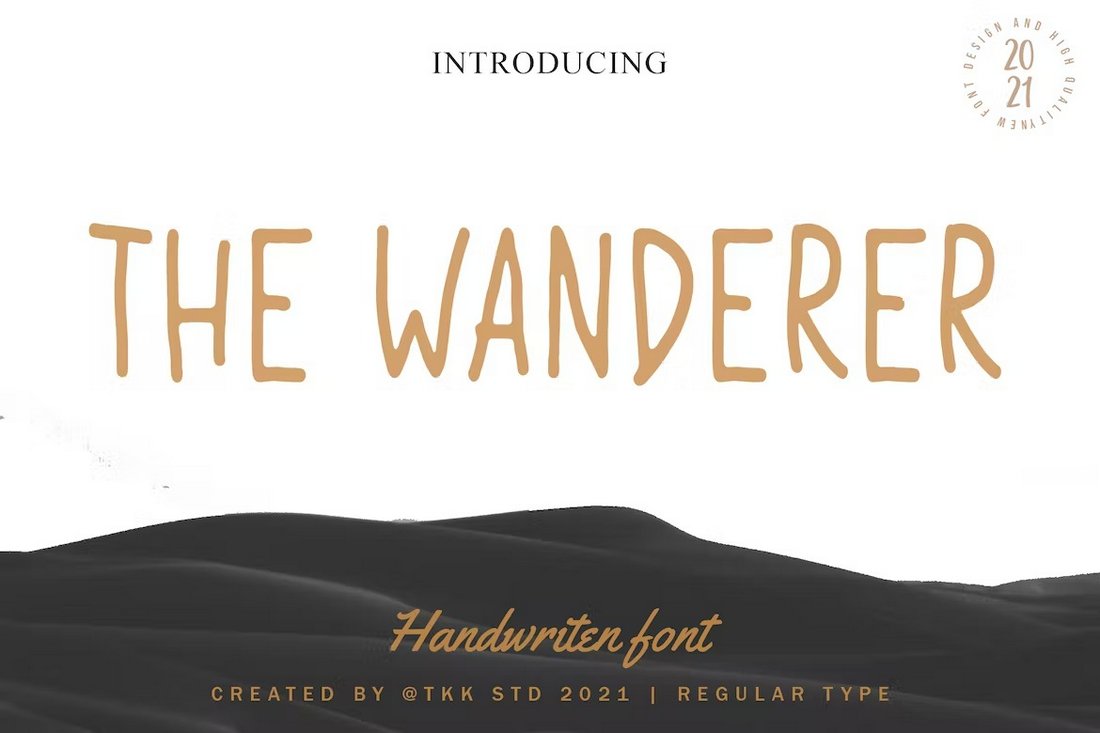 The simple and clean letter design makes this one of the best fonts on our list. It has the perfect design for crafting titles for travel videos as well as for adventure, lifestyle, and even educational video projects.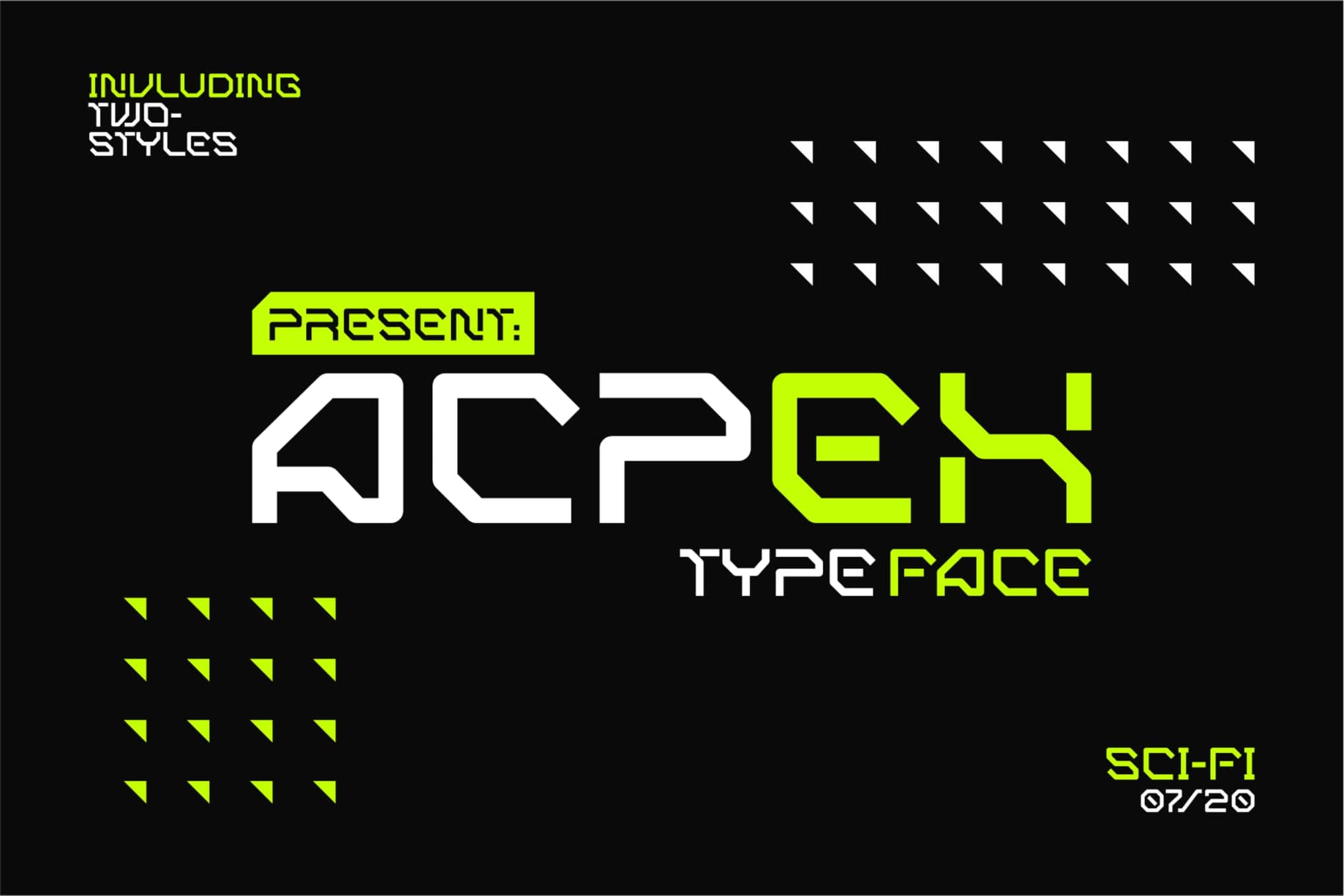 Whenever there is a list of the best Final Cut Pro fonts, Acpex can often be found within. It has a futuristic sci-fi design perfectly suited to video games, and e-sports projects. Use it for the running text on the video, and impress your audience.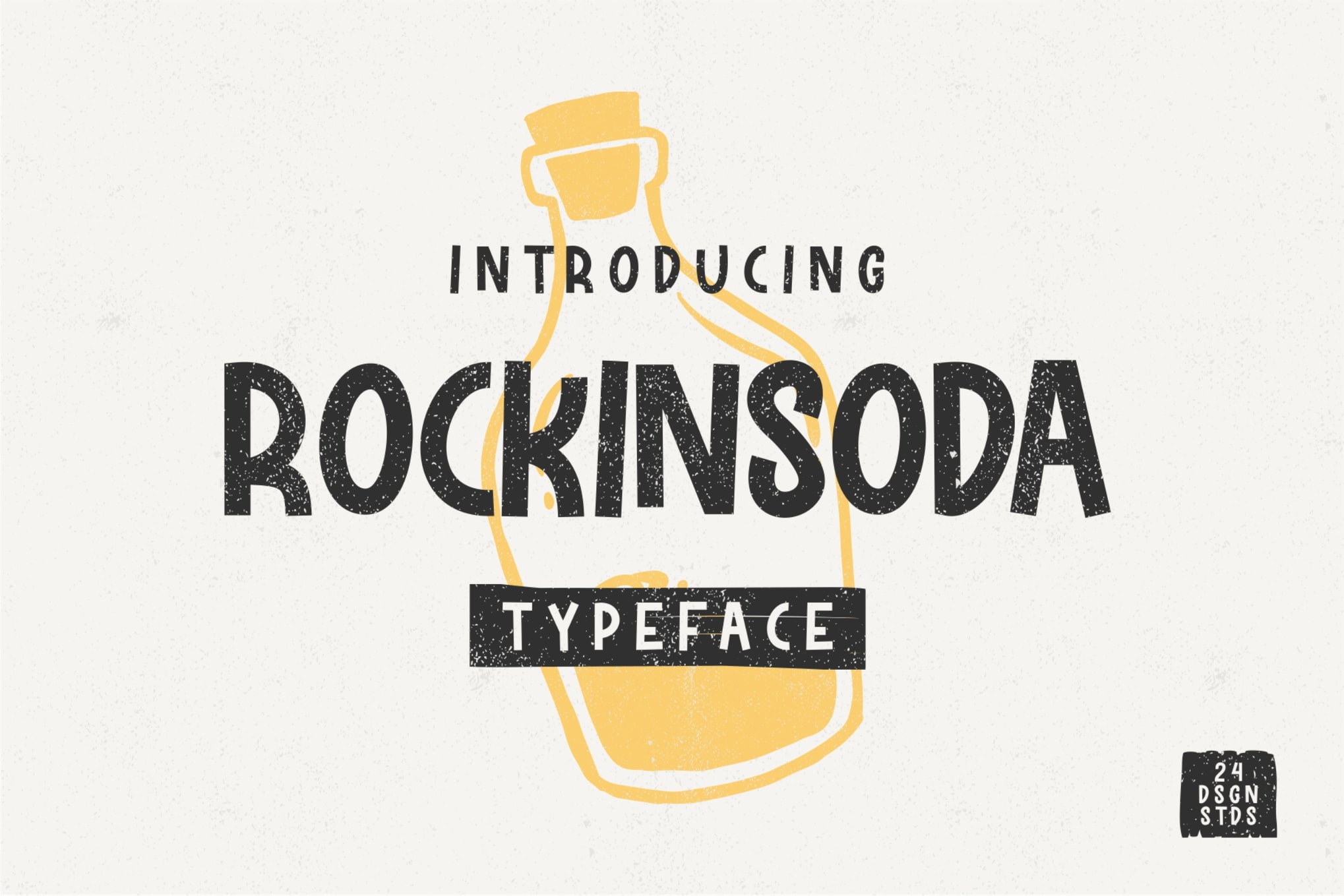 Want to bring an iconic handwriting style to your work, and need a captivating typeface to bring it in? Rockinsoda is a typeface that you might want to consider especially if your video is about children, food, or lifestyle.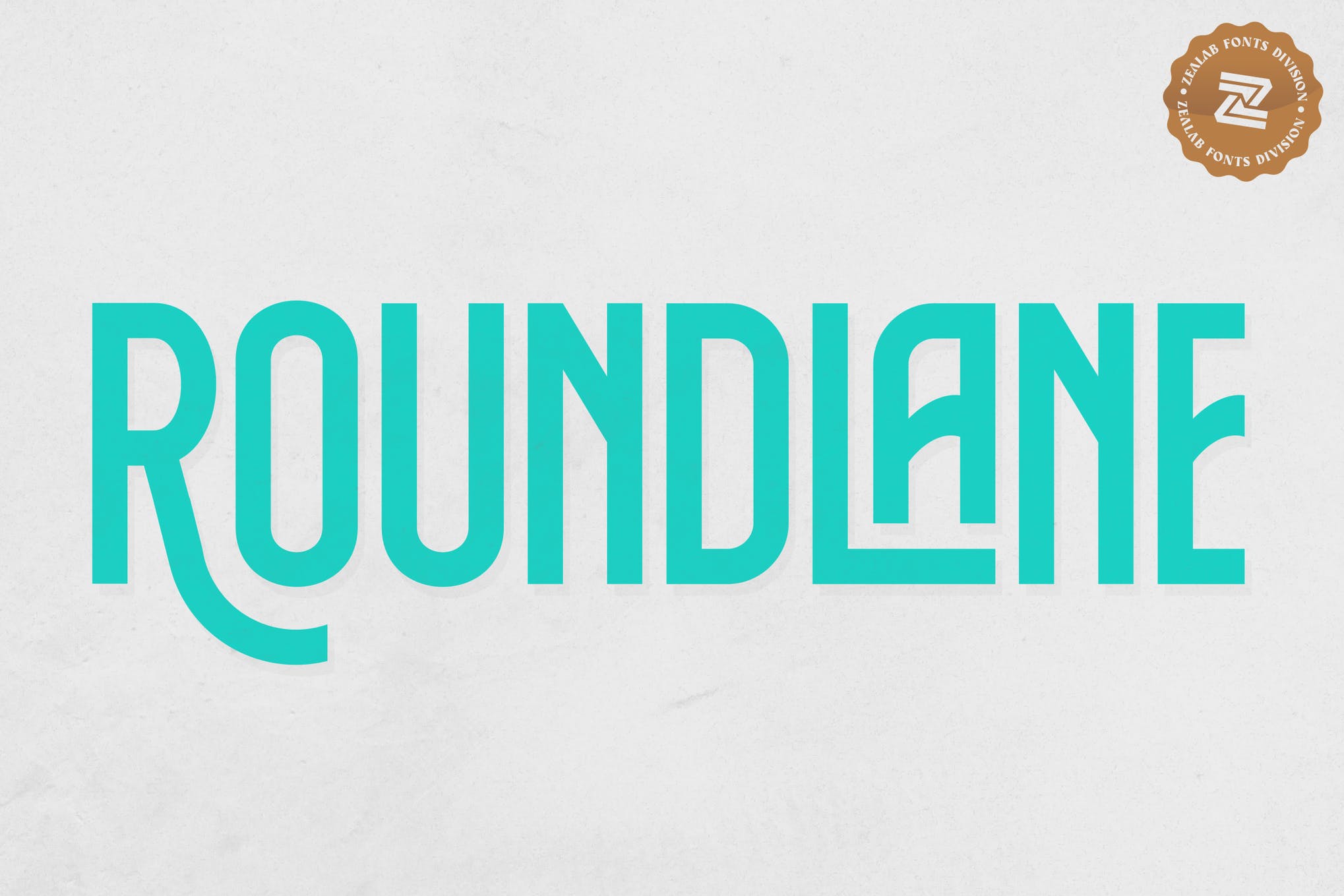 You don't always need something flashy to get the job done. Roundlane is a great foundational resource for any video editor. It provides you with a simple round design to deliver text in an impressive fashion.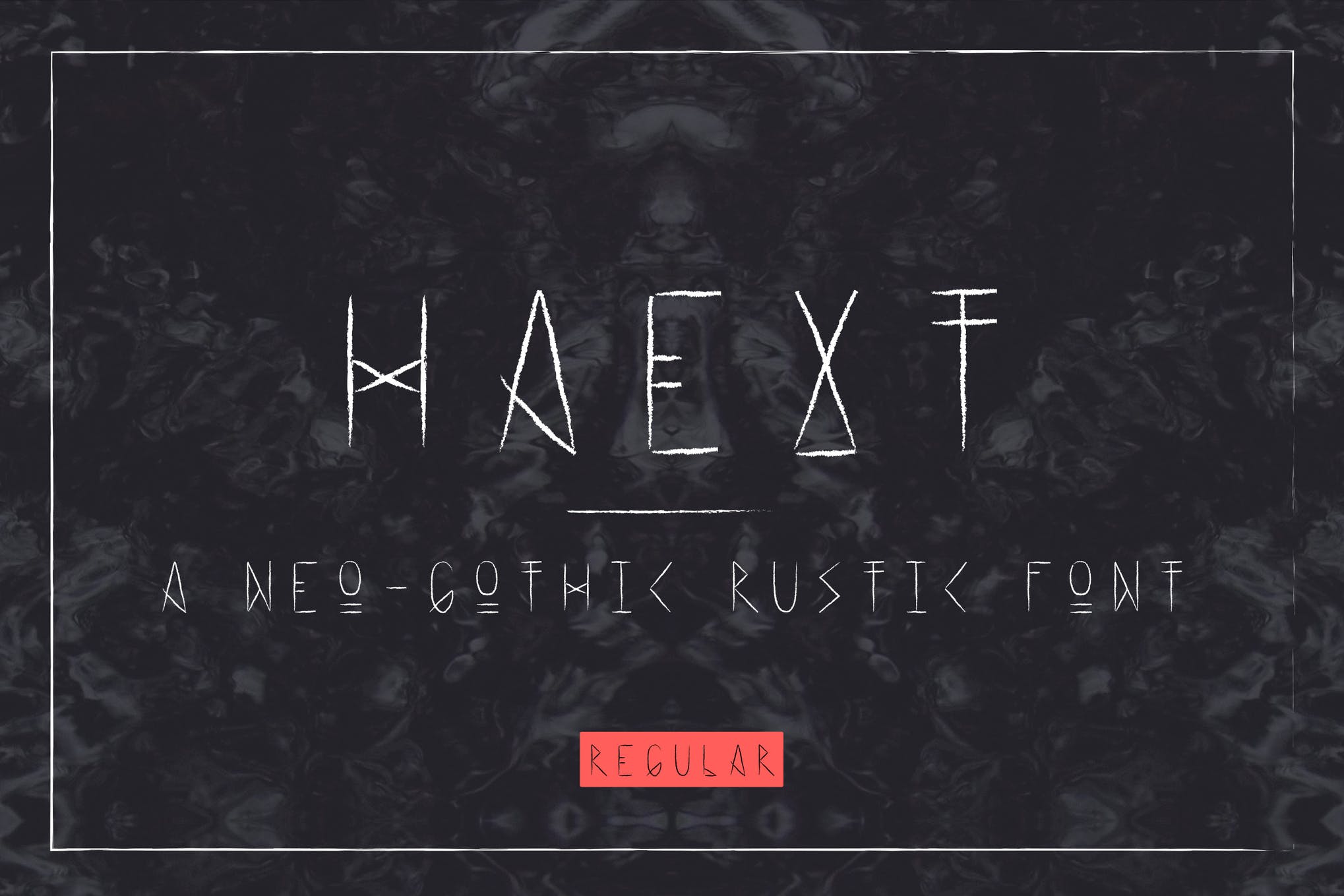 Bring the rustic gothic typography style to the screen with Haext, a minimalistic, yet effective, typeface design that manages to not take away too much from your established style. A perfect option for mystery and horror video projects!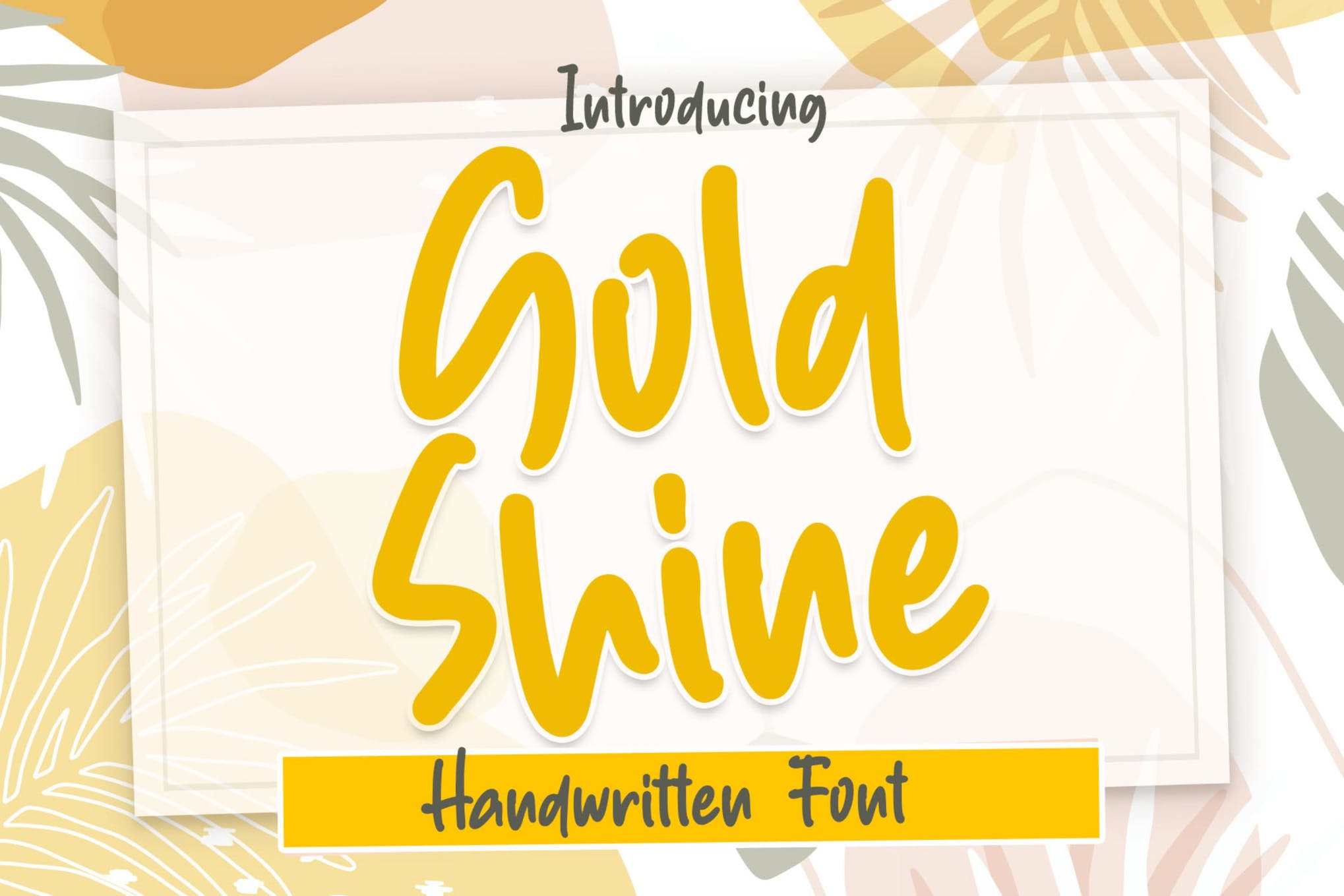 Looking to bring a touch of gold to your production? Then Gold shine is right up your alley. It comes with a full set of uppercase and lowercase letters, symbols, numerals, and multilingual support. A great choice for a wide range of professional and creative applications!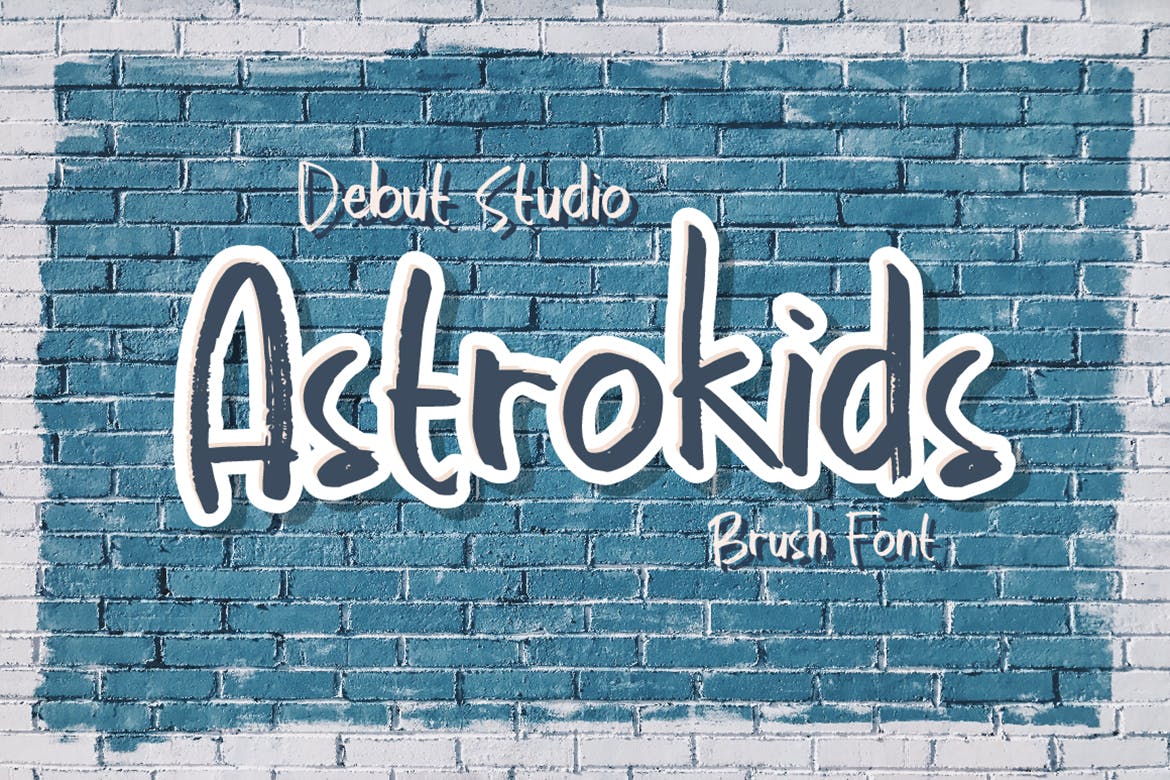 Whether you are creating a kids' video game, movie, or educational footage, Astrokids is a font well worth checking out. It features a remarkably unique brush style that will look good on a variety of Final Cut Pro video projects.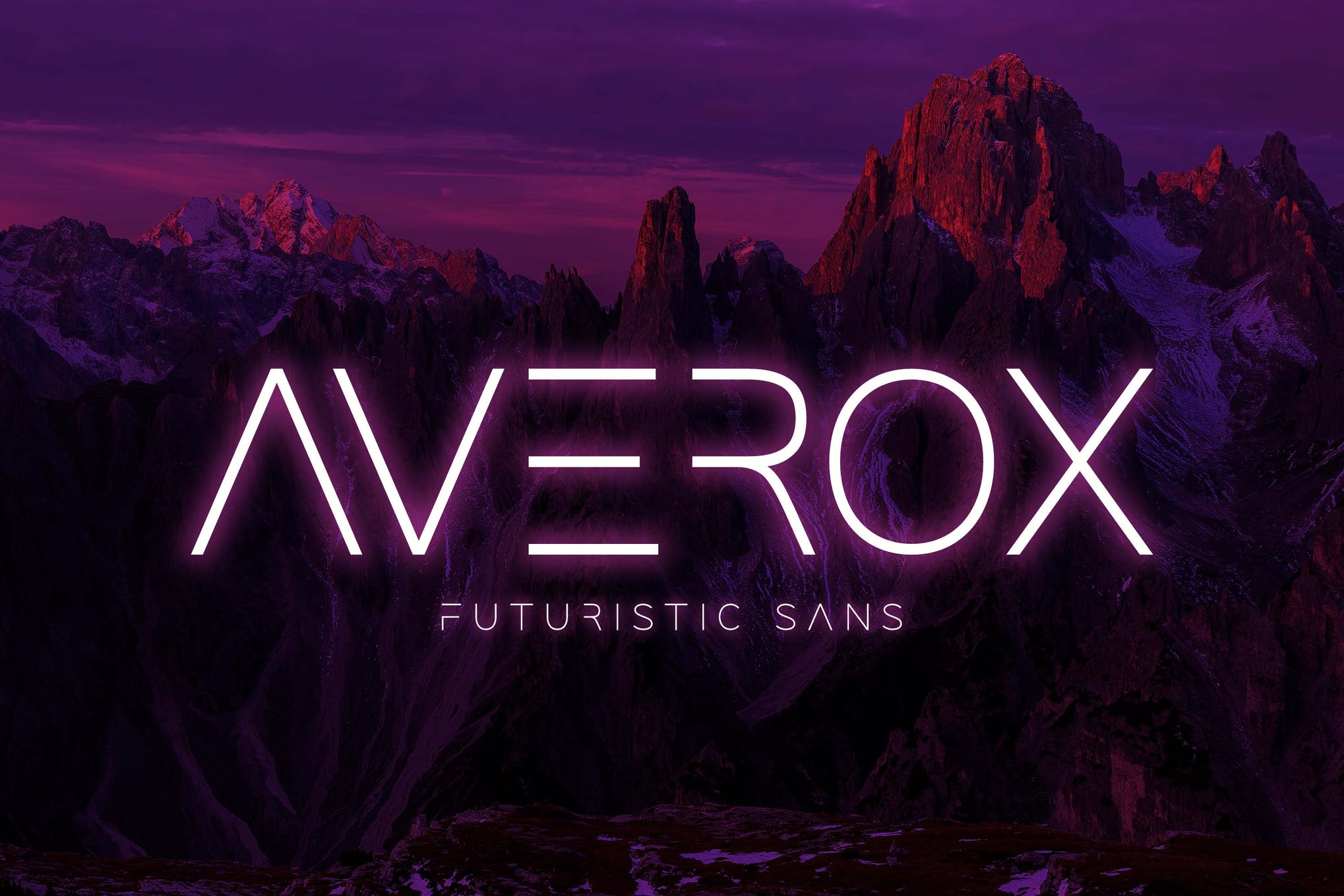 If you are looking for a font style that's truly unique and captivating, then Averox is a well-suited resource for you. It features a futuristic design that will look great when combined with a glitch or bad TV effect.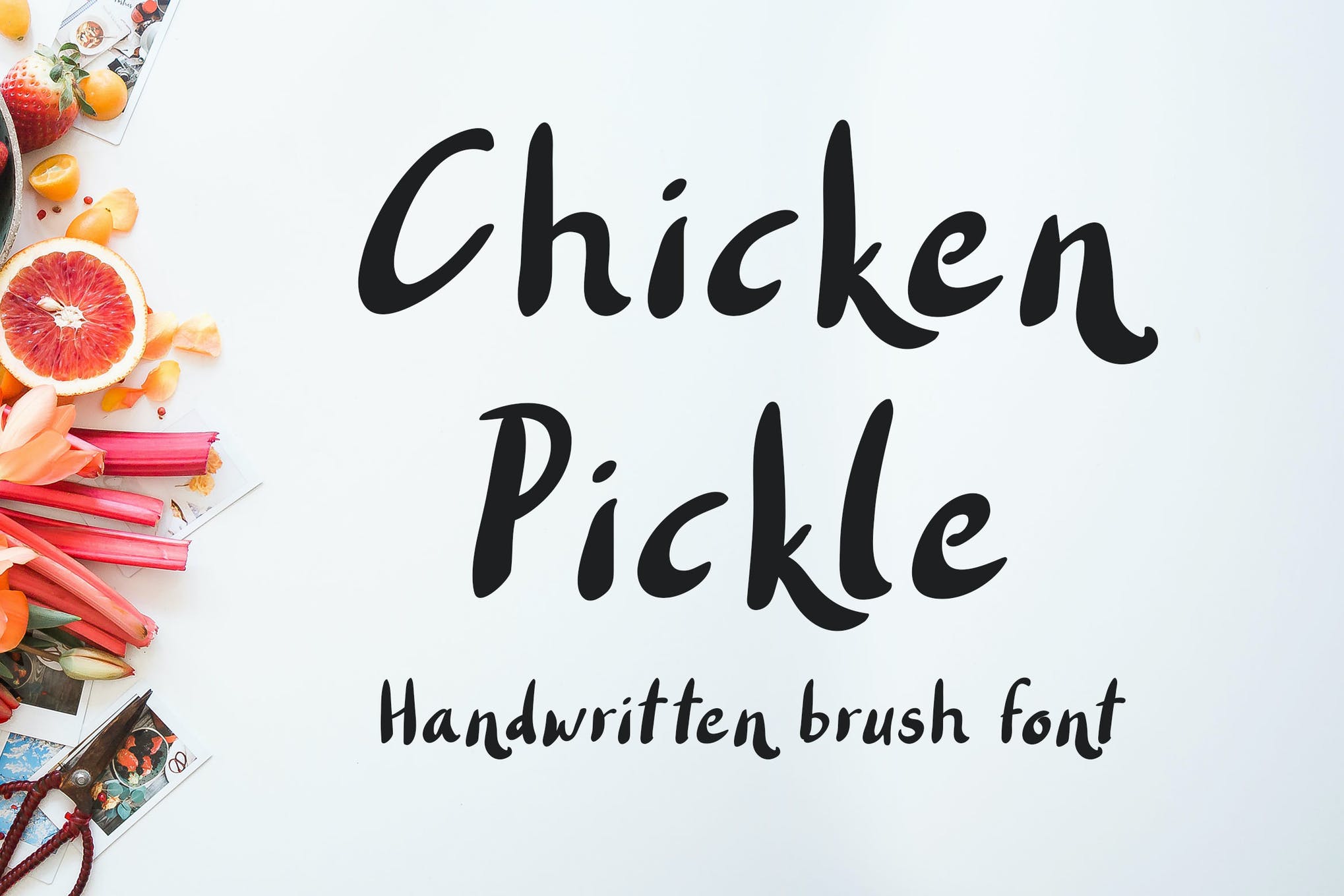 Check out Chicken Pickle, a clean and playful typeface design that will fit easily into almost any video production style. Perfectly fit for video titles, the typeface contains uppercase, lowercase, numbers, symbols, and multi-language support.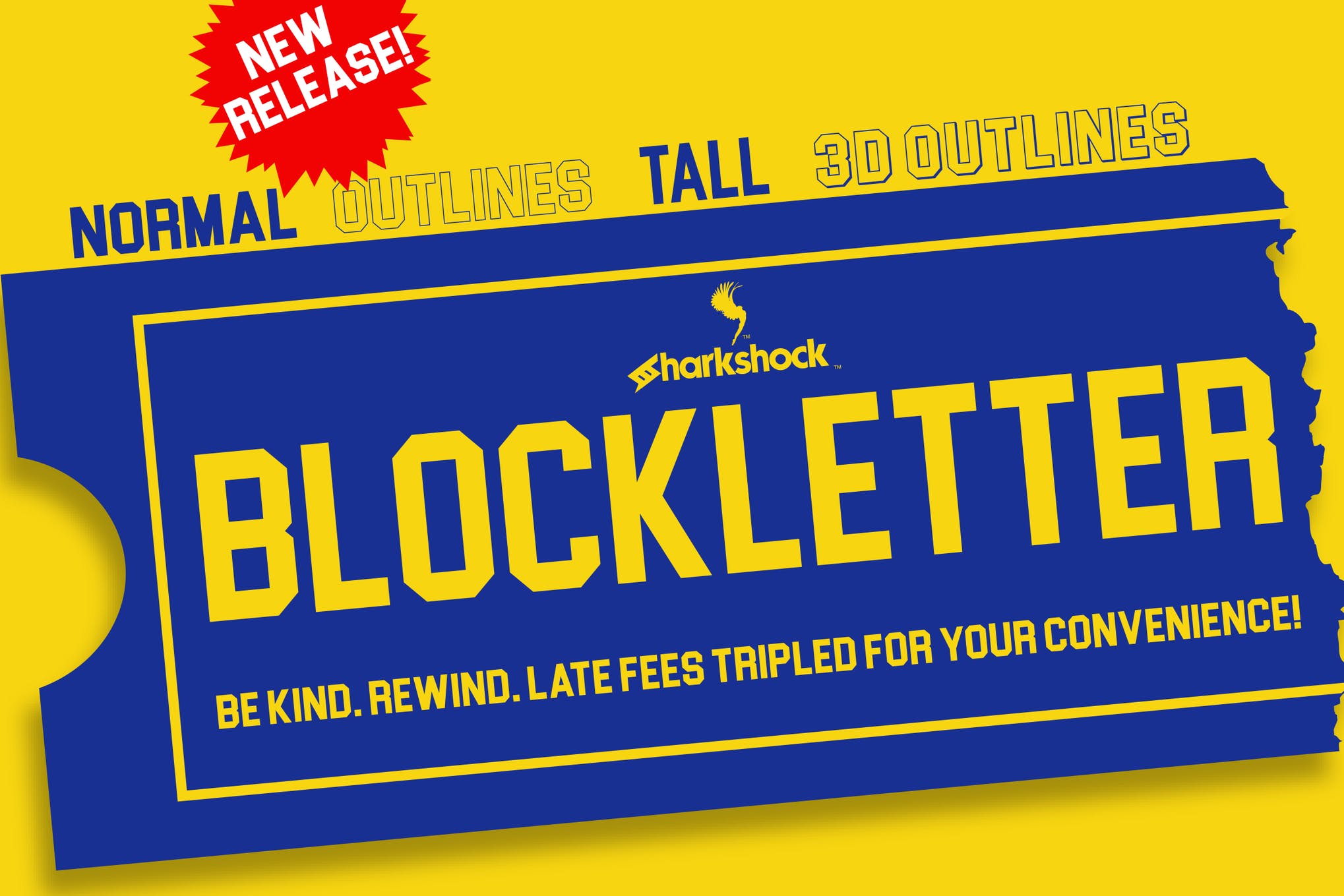 Next up is Blockletter, a clean and modern sans-serif font that makes for an incredible Final Cut Pro resource. Providing you with an eye-catchy design, basic features along with European accents, diacritics, and kerning, it's hard not to fall in love with Blockletter.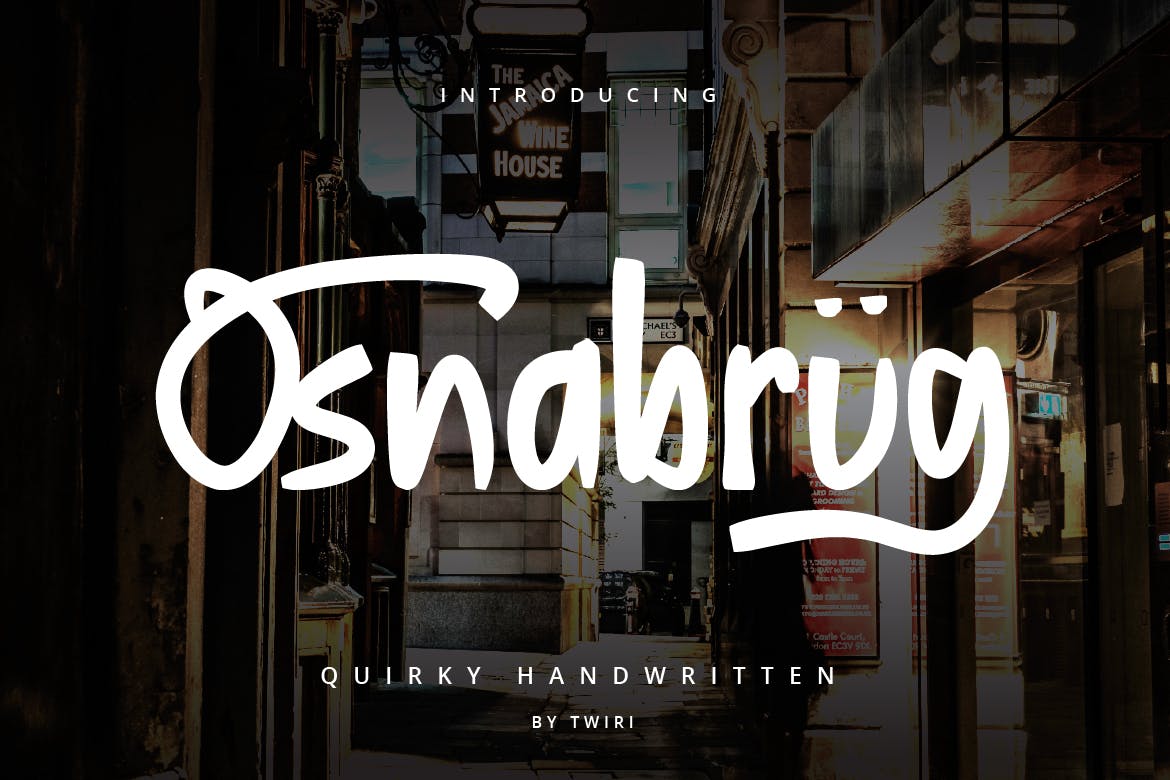 Osnabrug is a quirky handwritten font that comes with a full set of uppercase and lowercase characters, numerals, punctuation, ligatures, and multilingual support. It will look good on nearly any Final Cut Pro video, so use it with confidence.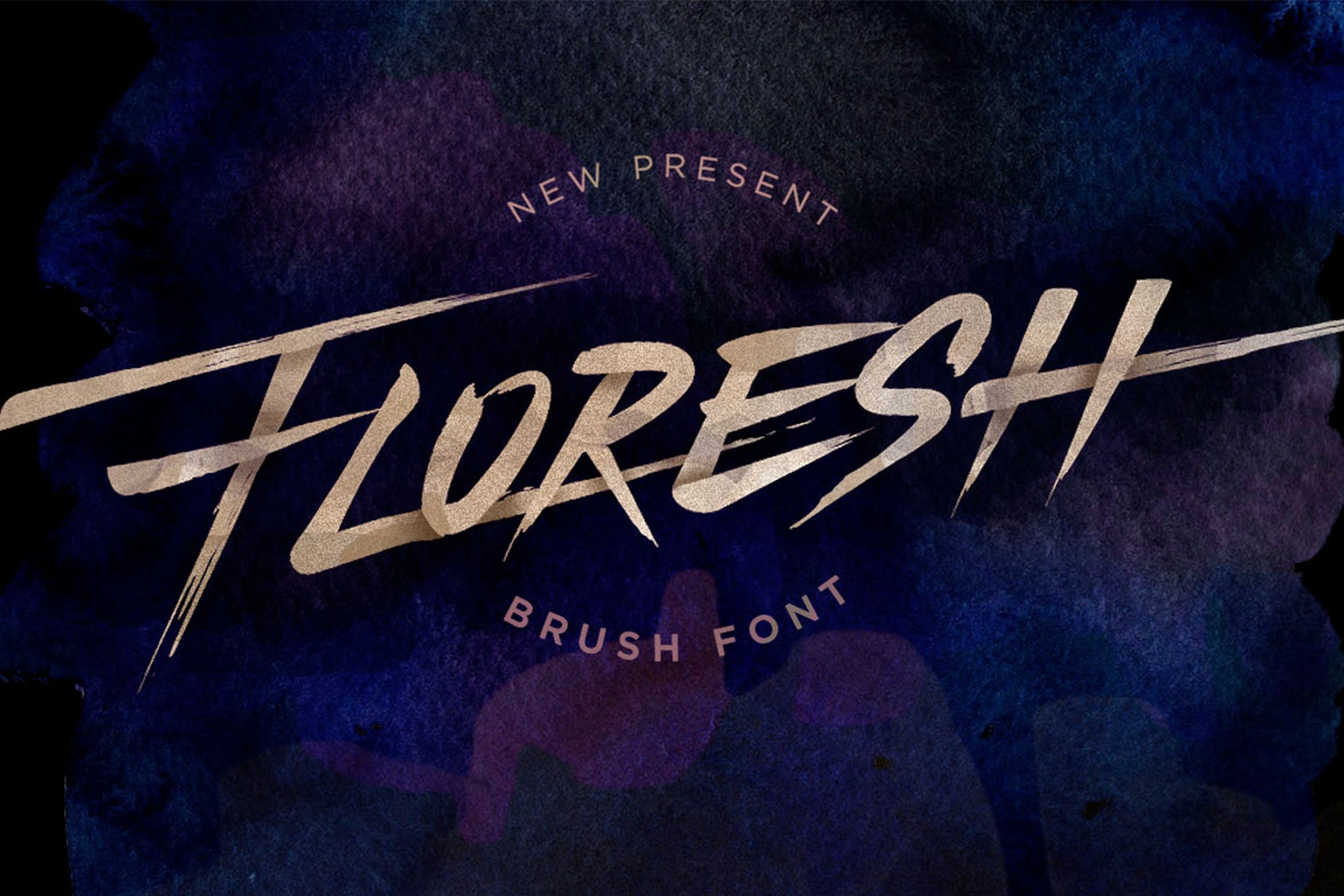 Floresh is a hand brush typeface guaranteed to take your Final Cut Pro videos to next level. Take this stunning font for a spin, and see for yourself the world of a difference it makes in your dull, and boring video presentations, and slideshows.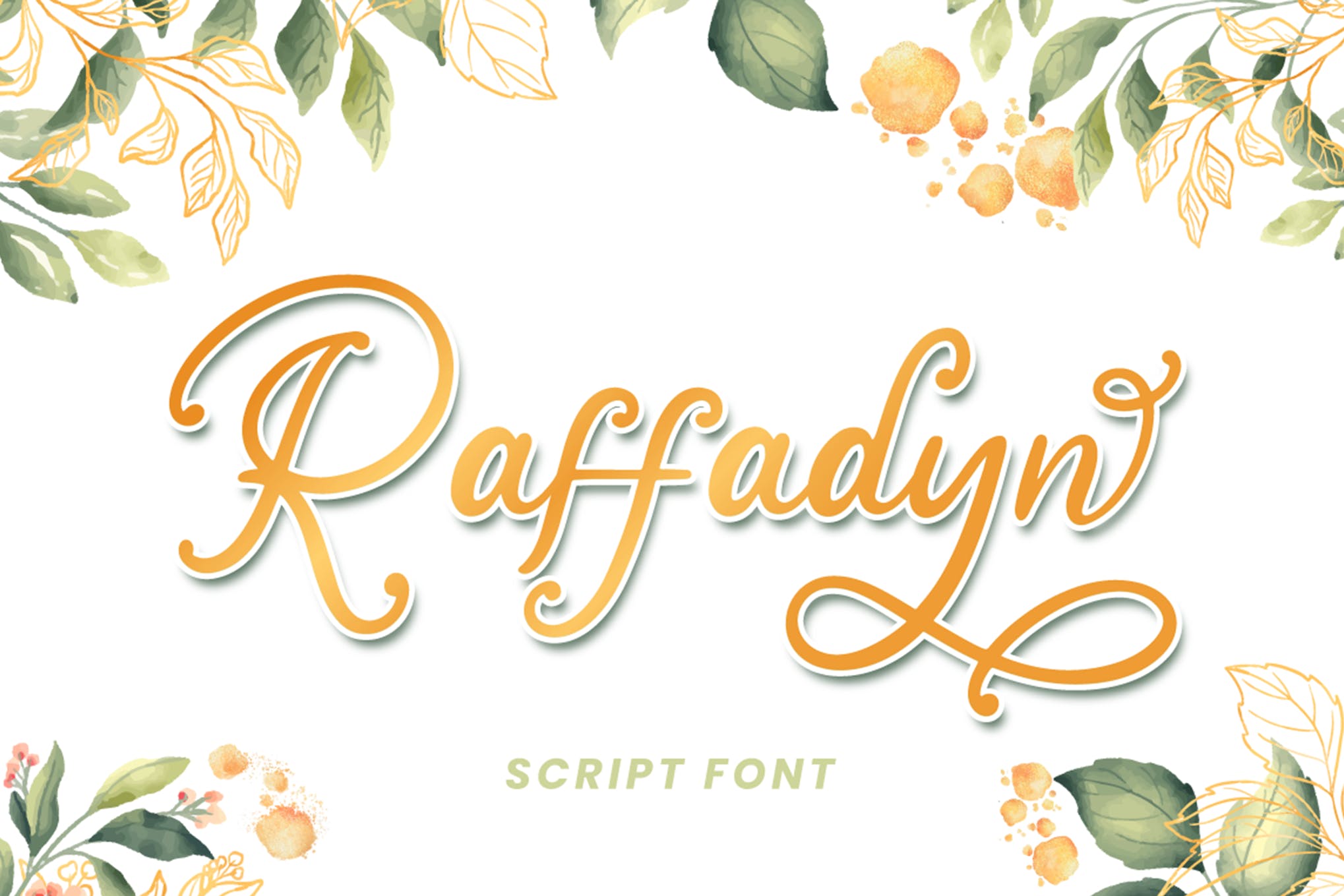 If you're producing a wedding video, capturing the most special moments of your most special day, then you'll likely be finding yourself with a need for some fitting titles. Raffadyn comes with a beautiful cursive design, housed in an elegant border style that is hard not to absolutely adore.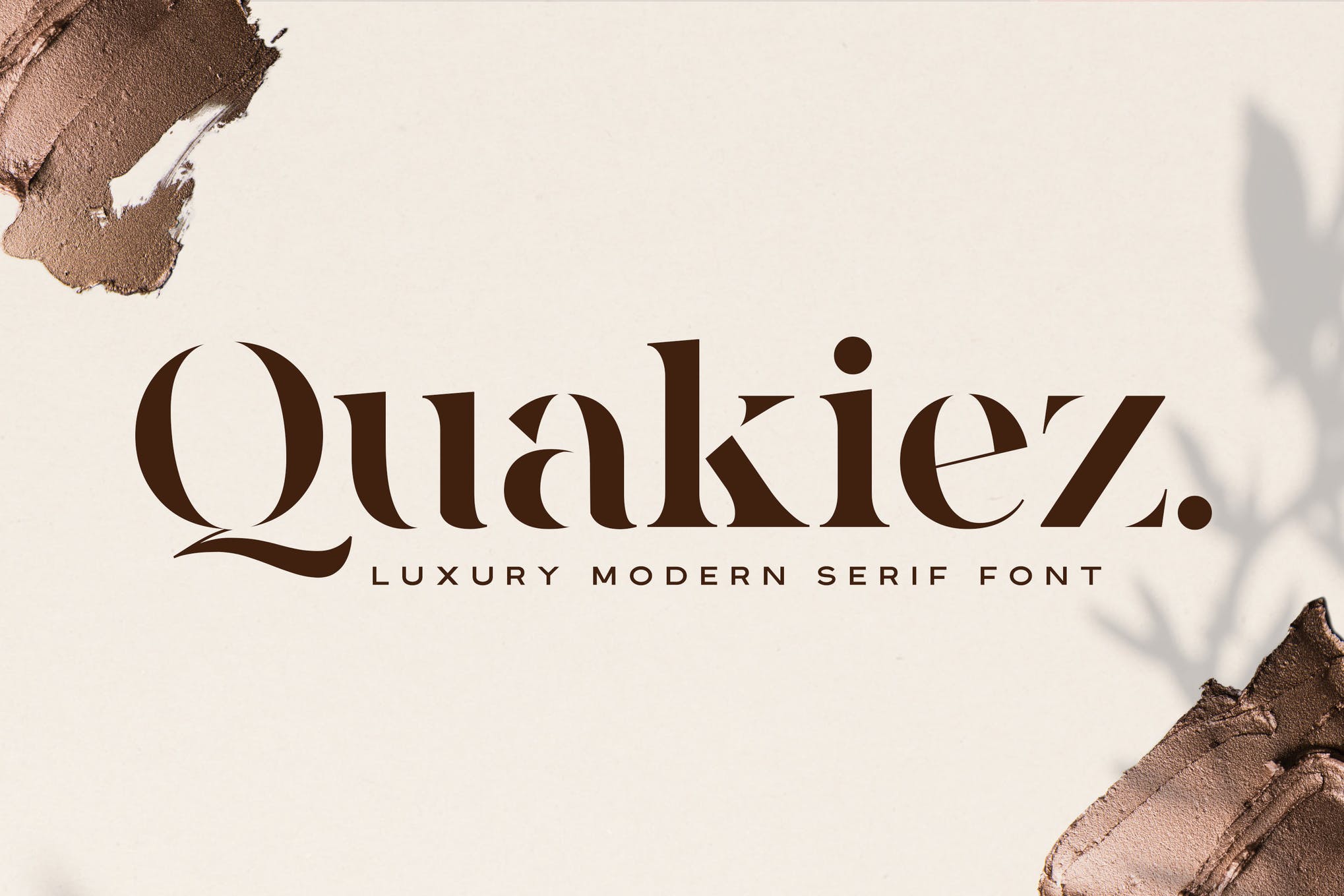 Looking for a more strictly modern aesthetic for your typeface selection? Then Quakiez has you covered. Providing you with an ultra-modern design, it's a gorgeous typeface that will show up on any background choice.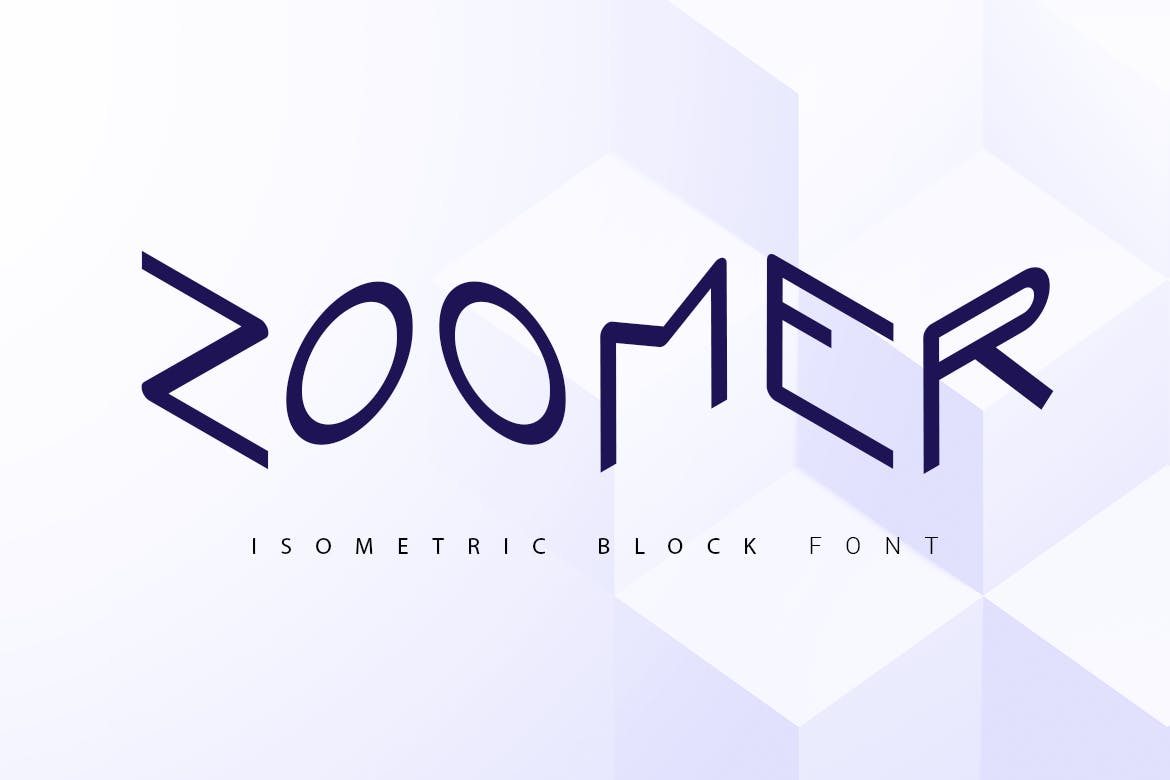 Isometric is not a style we see often in video production, and certainly not in a title design. Yet to break that streak, we have Zoomer, an expertly designed minimalist isometric typeface featuring a solid and beautiful design that will look great on both dark and light backgrounds.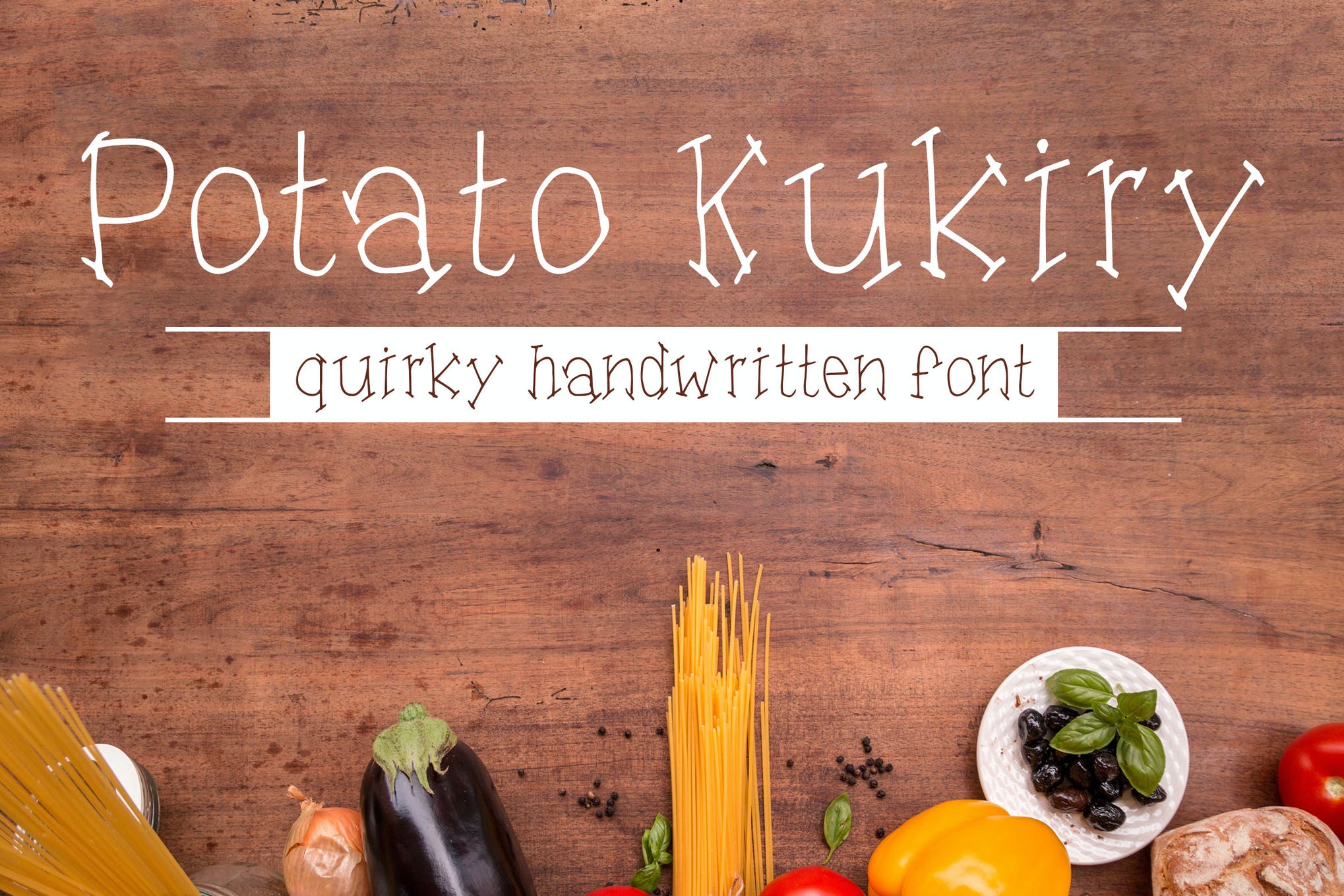 Bring a playful and quirky aesthetic to your work with Potato Kukiry, a simple, yet effective, font design that manages to stand out regardless of the video content style. It's an aesthetic often employed in YouTube videos, and now you too can emulate the same style.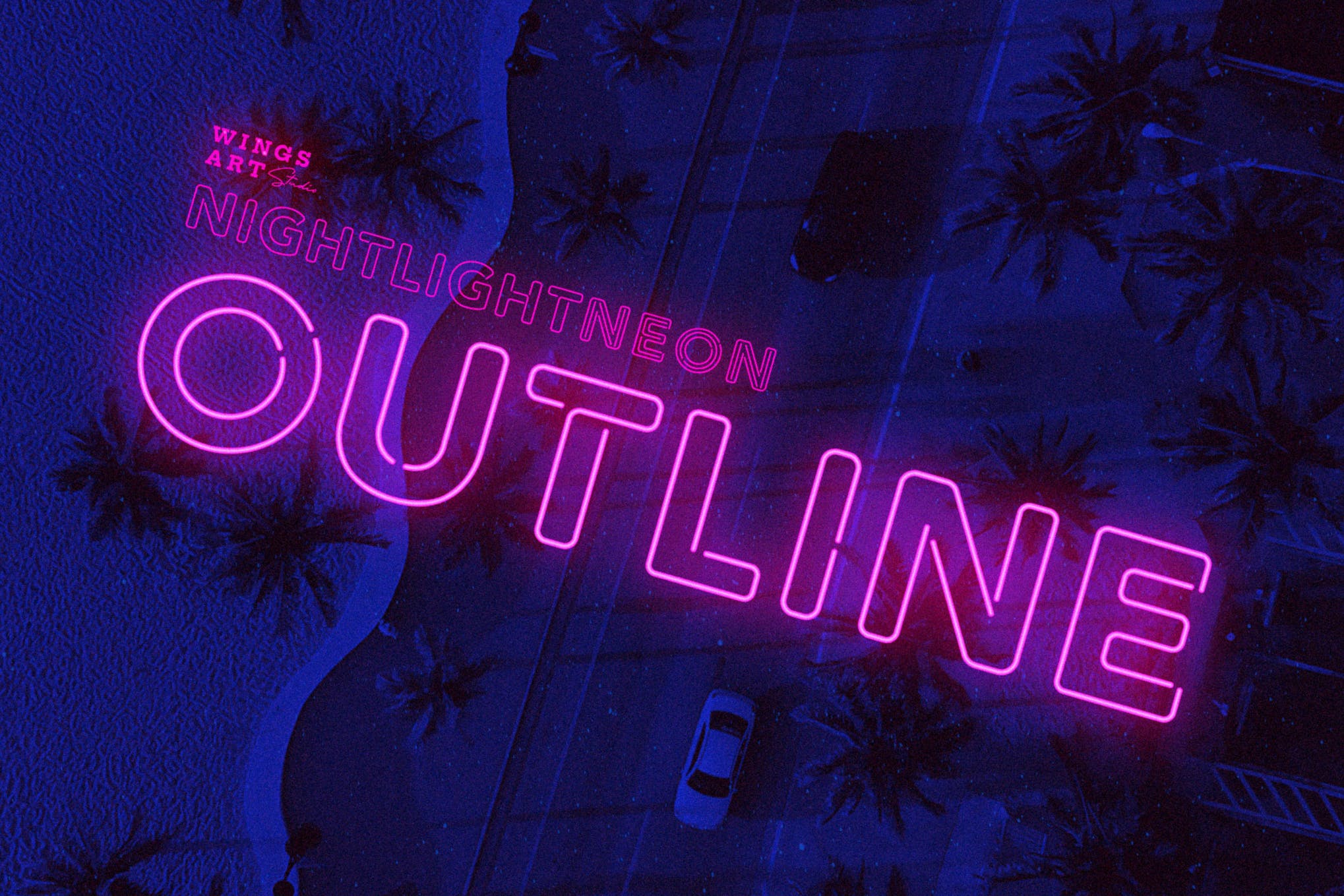 Are you producing a music video, and need a font option for Final Cut Pro to match your content? Then pick up this night light neon typeface featuring a beautiful outline style that will surely attract eyeballs. It's also a great choice for movie titles!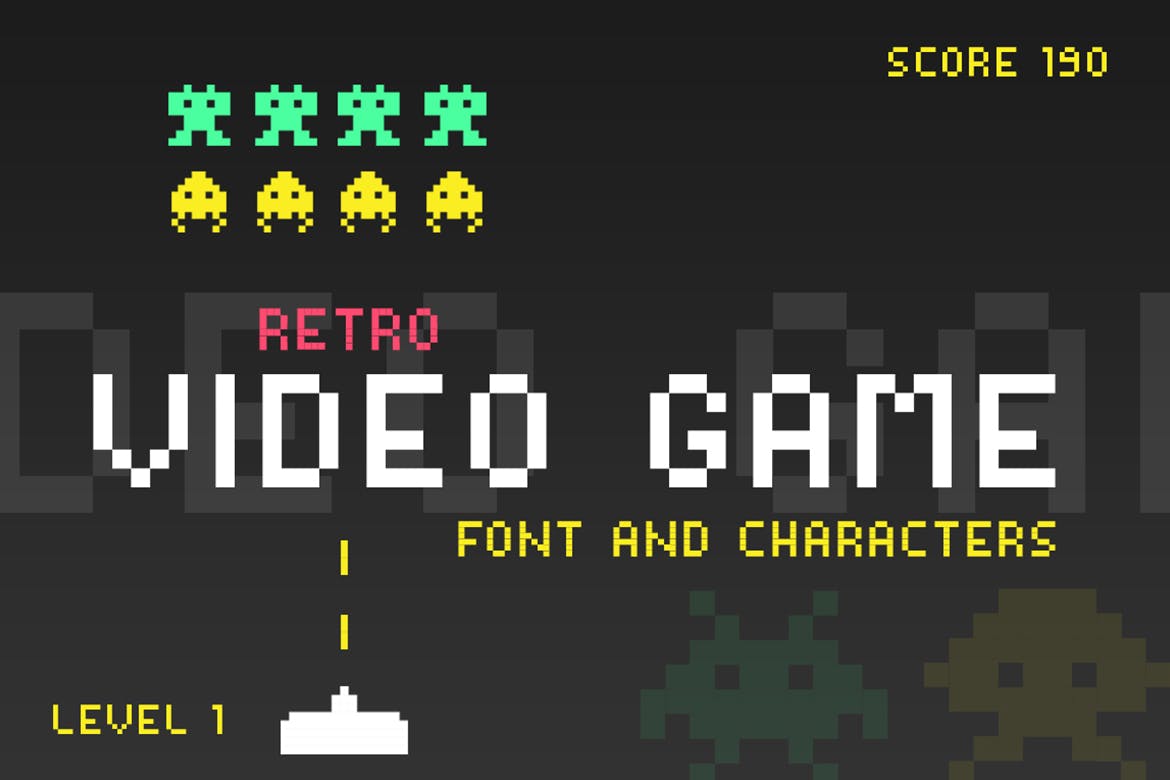 Create a unique aesthetic with this font that is reminiscent of the 80s video games. This option allows you to present text in a retro style and provides an incredible amount of versatility in its application. Specifically designed for video games and similar Final Cut Pro projects!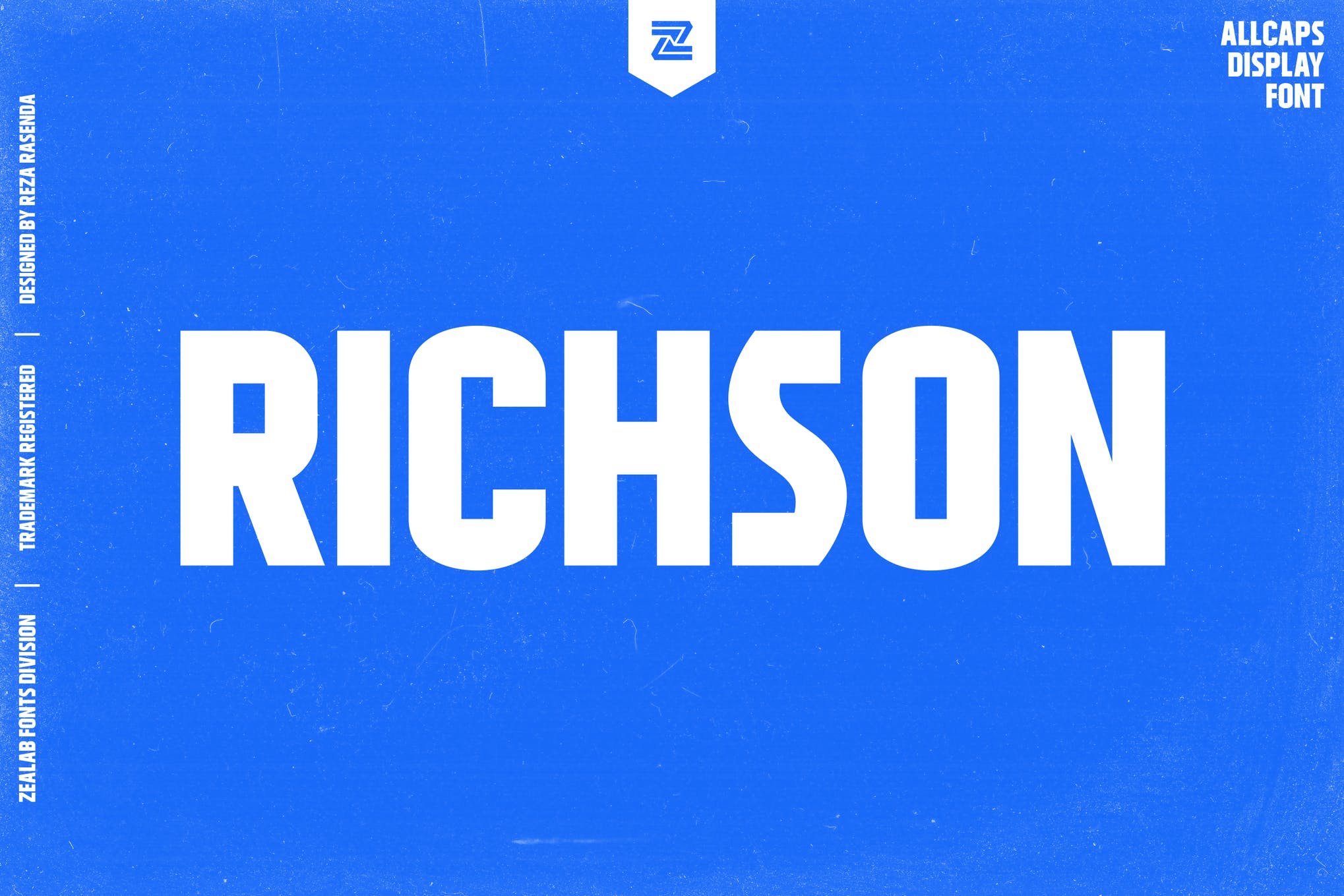 Inspired by pop culture and the skateboarding world, Richson is an all-caps minimalistic, yet bombastic, bold video titling option that is sure to capture people's attention. A font that will pay for itself many times over!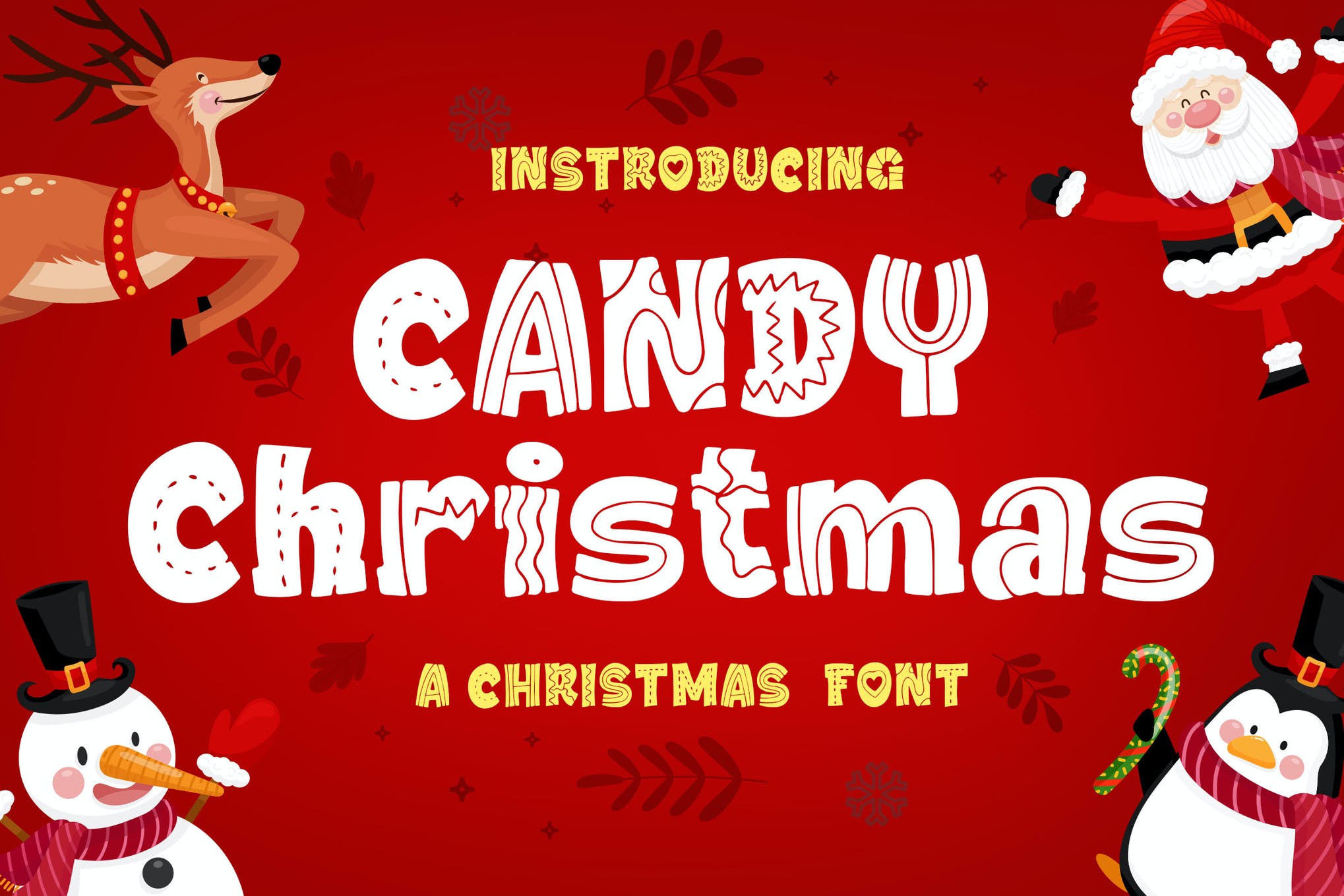 Want to bring a little Christmas cheer to your video production? Then you are in for a treat. The candy Christmas typeface offers you a wide range of amazing features that should be really checked out to be fully appreciated.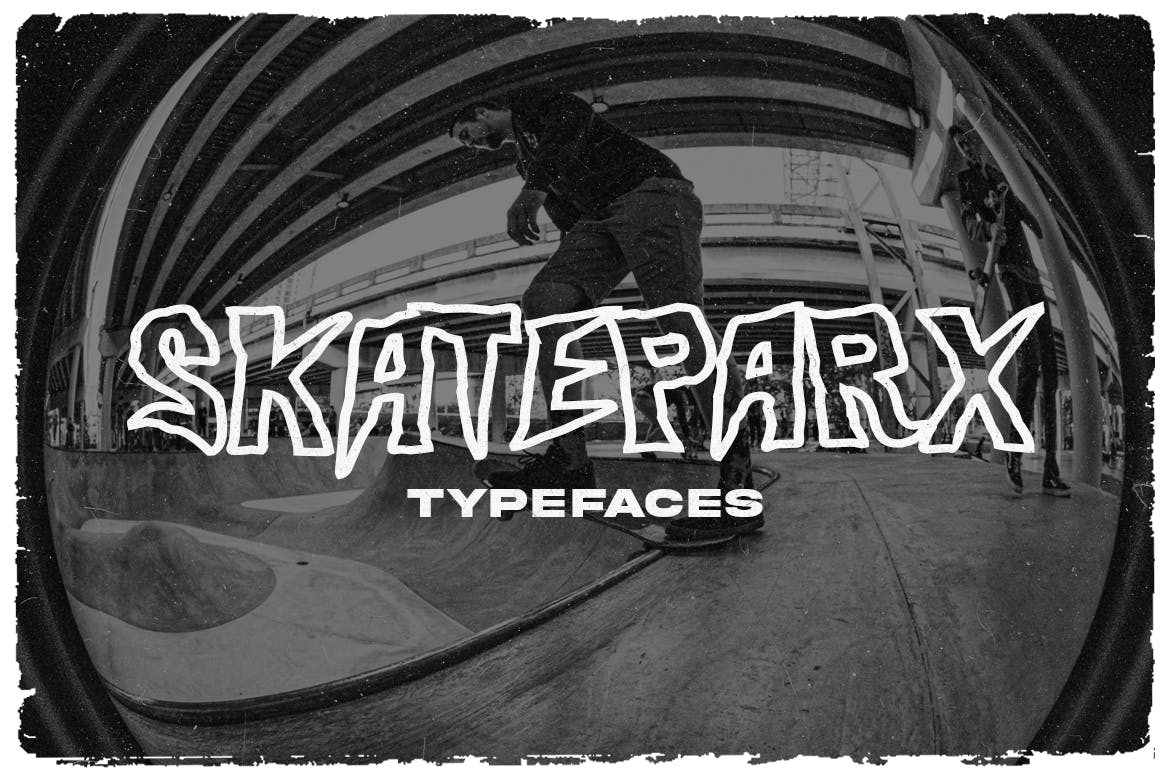 Hype up your project with Skateparx, a thrilling font that emulates the classic old-school sports videos' style. Whilst a more stylized typeface design, Skateparx will fit well into certain project styles. One of the most unique Final Cut Pro fonts!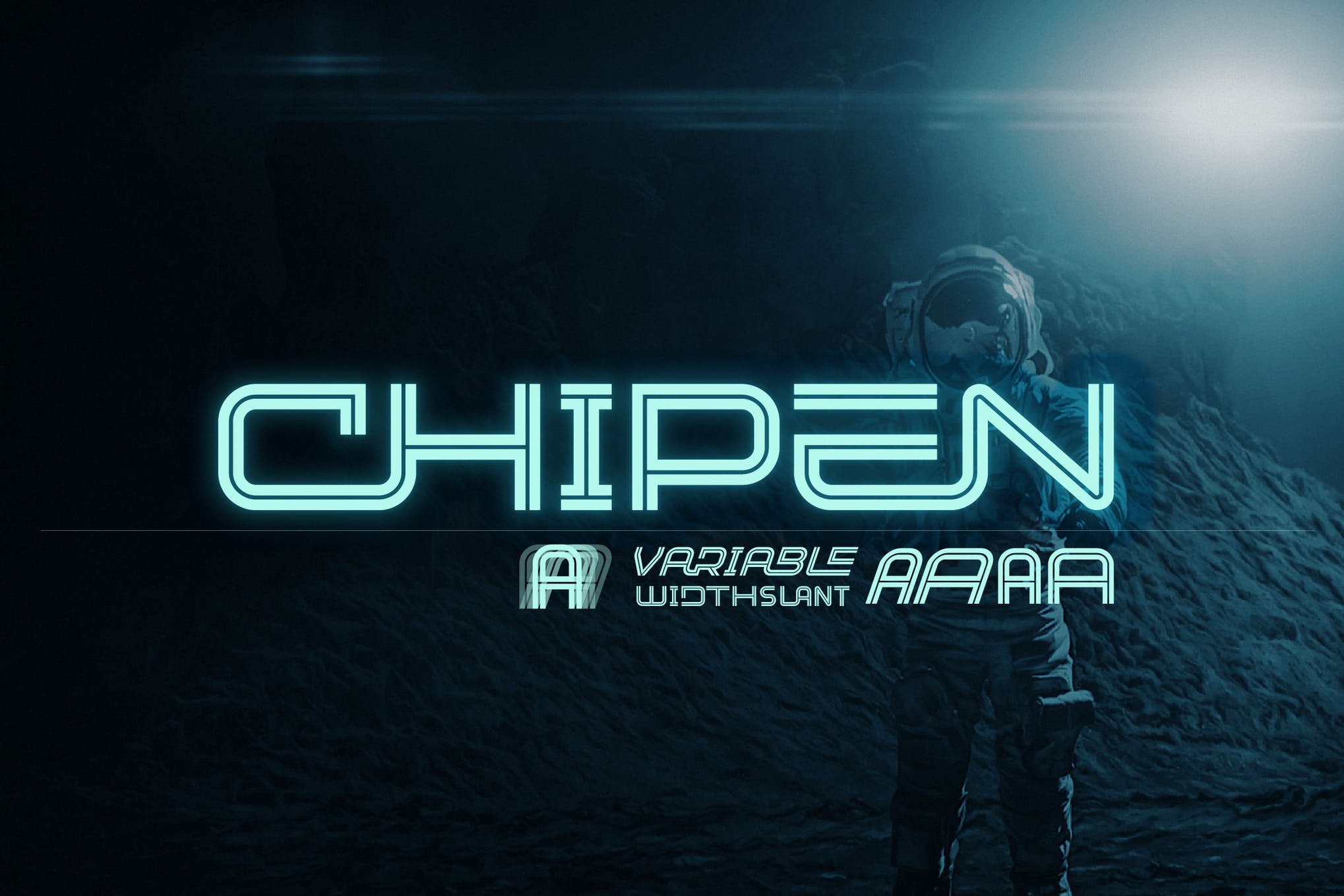 Emulate a sci-fi future with Chipen, a typeface featuring a round cube cut and middle stripe design that gives it a very sporty appearance. It's perfectly fit for sci-fi, modern, and technology-themed video projects!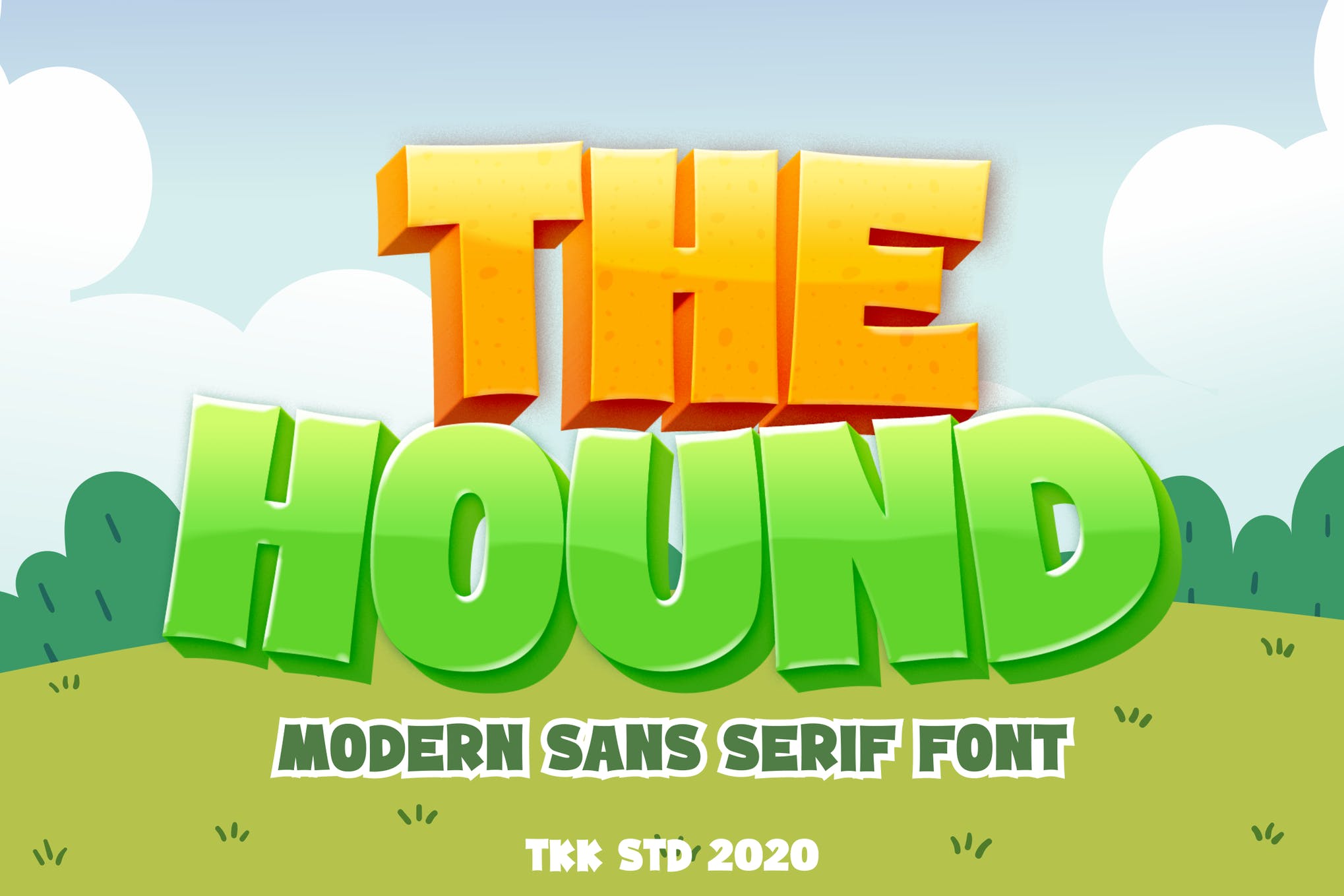 Whether you are creating a cartoon series, a children's movie, or an online game, The Hound will come in handy. It will bring a fun, and cheerful vibe to your project, and comes with a smorgasbord of options for you to customize this font to your liking.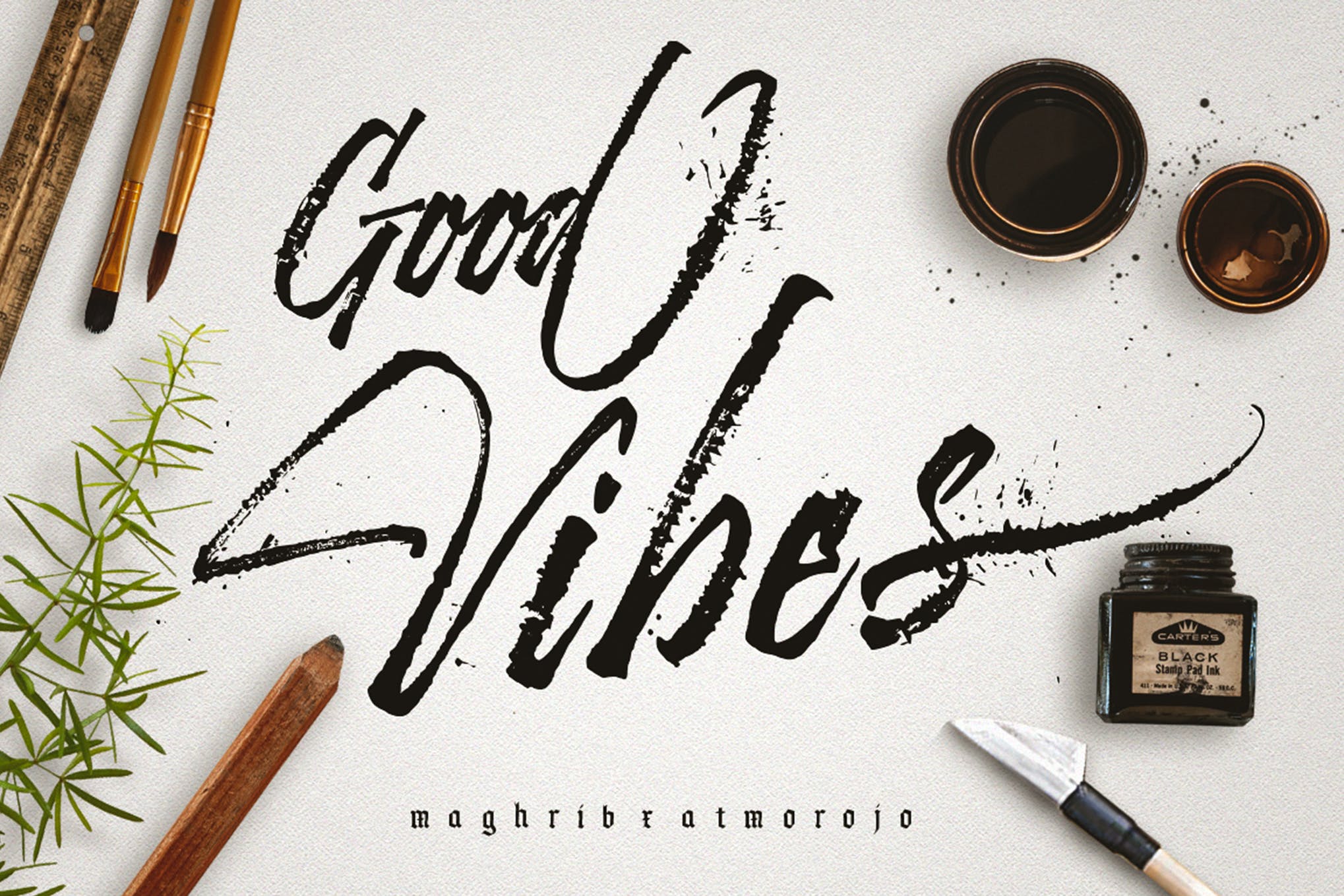 If you want a font style for your video bumper, consider Good vibes, an option that you'll be hard-pressed to not fall in love with. This hand-painted typeface has everything you'd expect in a stunning and professional-looking font style.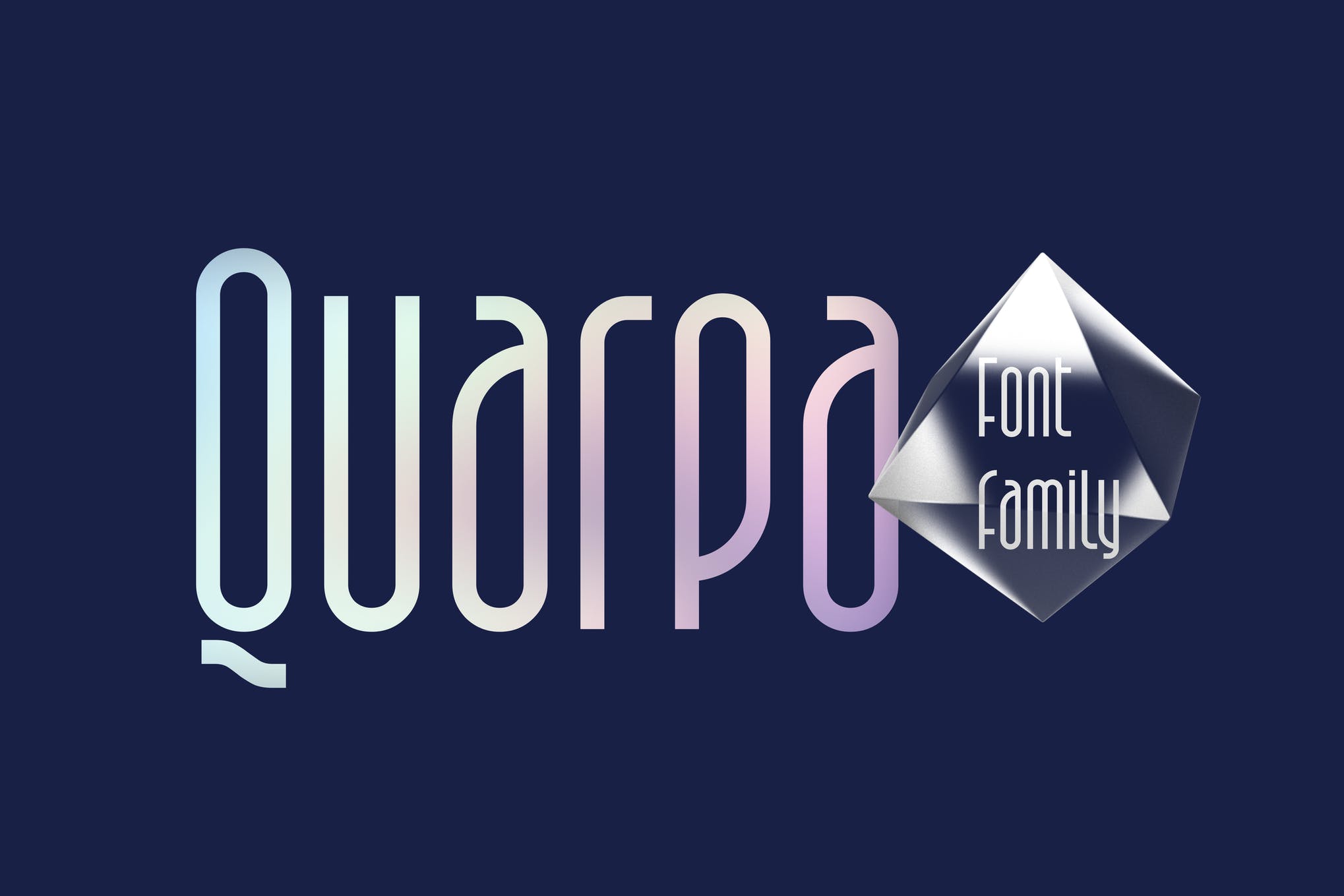 Quarpa is a font family consisting of everything you need to make your video presentation a hit. Quarpa is a condensed font with extended characters, rounded corners, and square contours, making it one of the best Final Cut Pro fonts on our list.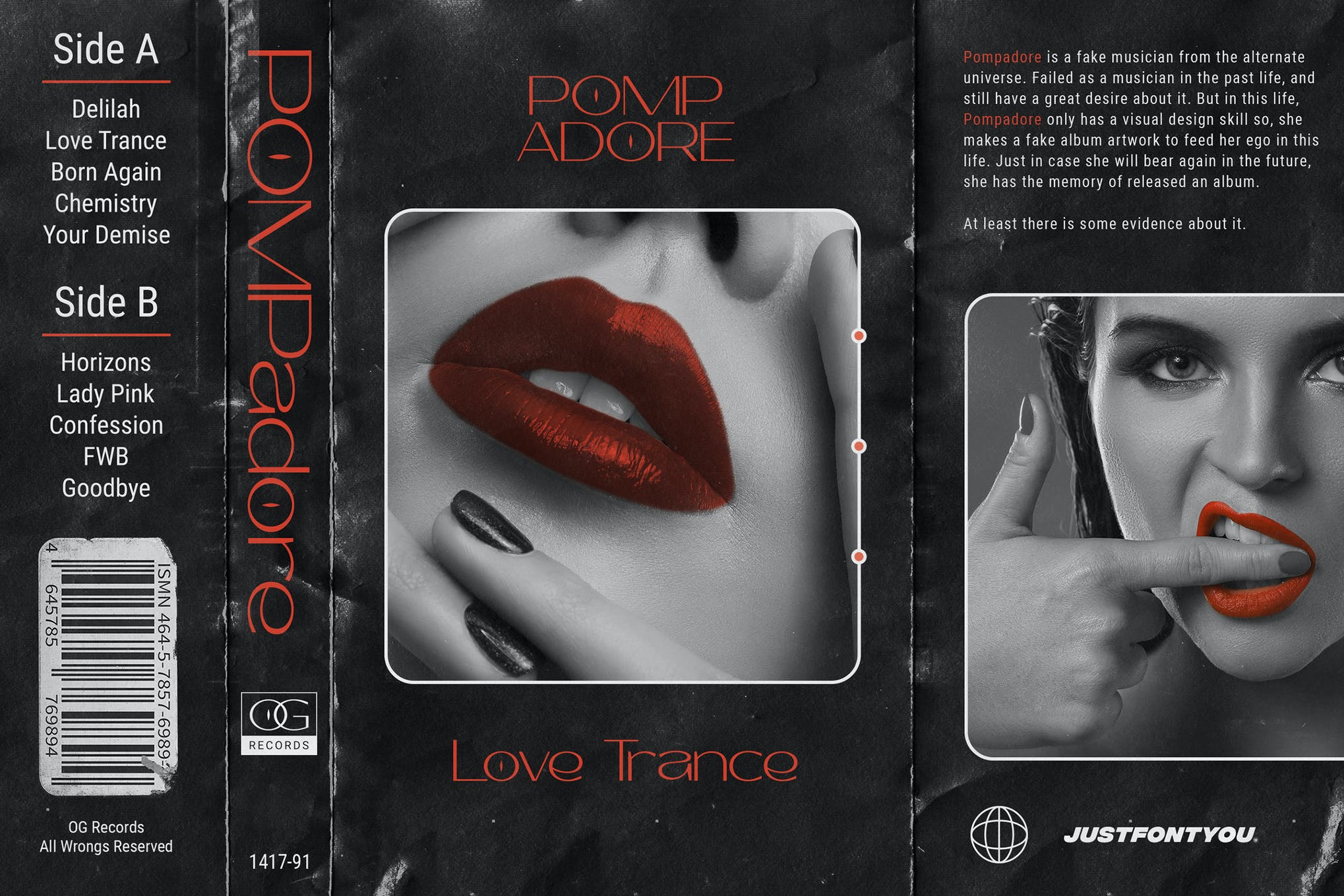 An ideal choice for music videos and albums, Pomp Adore is a contemporary sans-serif font any Final Cut Pro editor must have in their toolkit. With this font by your side, the only limit you have for creating a fantastic video is your creativity.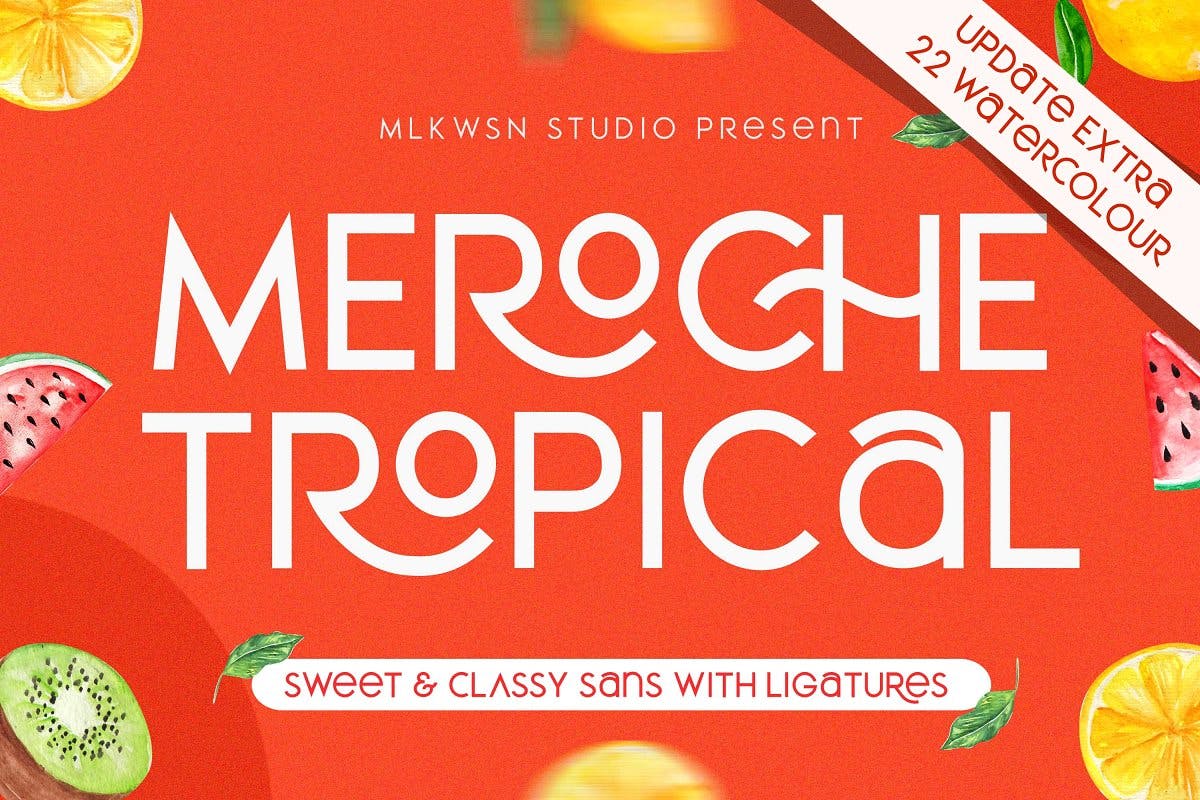 Made with attention to detail, Meroche Sweet is a classy font incredibly fitting to a large pool of Final Cut Pro video projects. As well as a unique design, it also comes with a laundry list of features that really should be seen to be fully appreciated.
It's very easy to use and customize, so much so that all your worries of how to edit fonts in Final Cut Pro X will be a thing of the past.
Free Final Cut Pro Fonts
You don't have to invest any money to get your hands on some great Final Cut Pro fonts. Let's take a look at some free Final Cut Pro fonts that are a cut above the rest.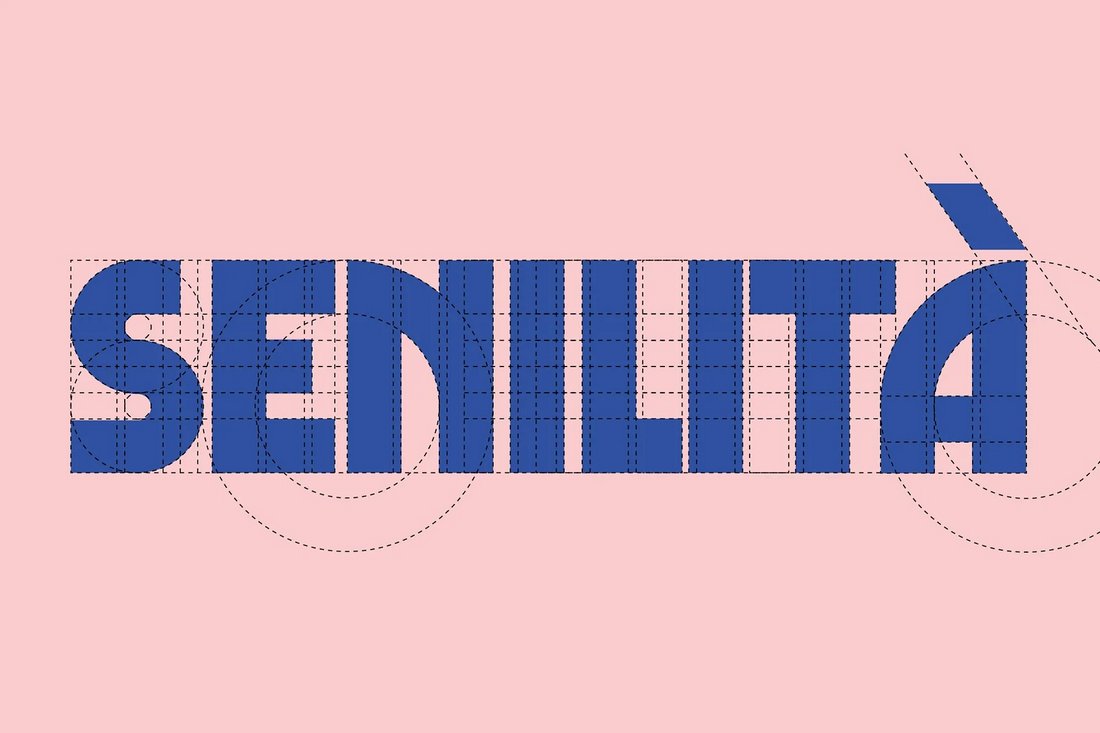 This free font comes with a set of geometric letters mixed with a retro look and feel. It's great for designing titles for all kinds of Final Cut Pro projects. It's completely free to use with commercial projects too.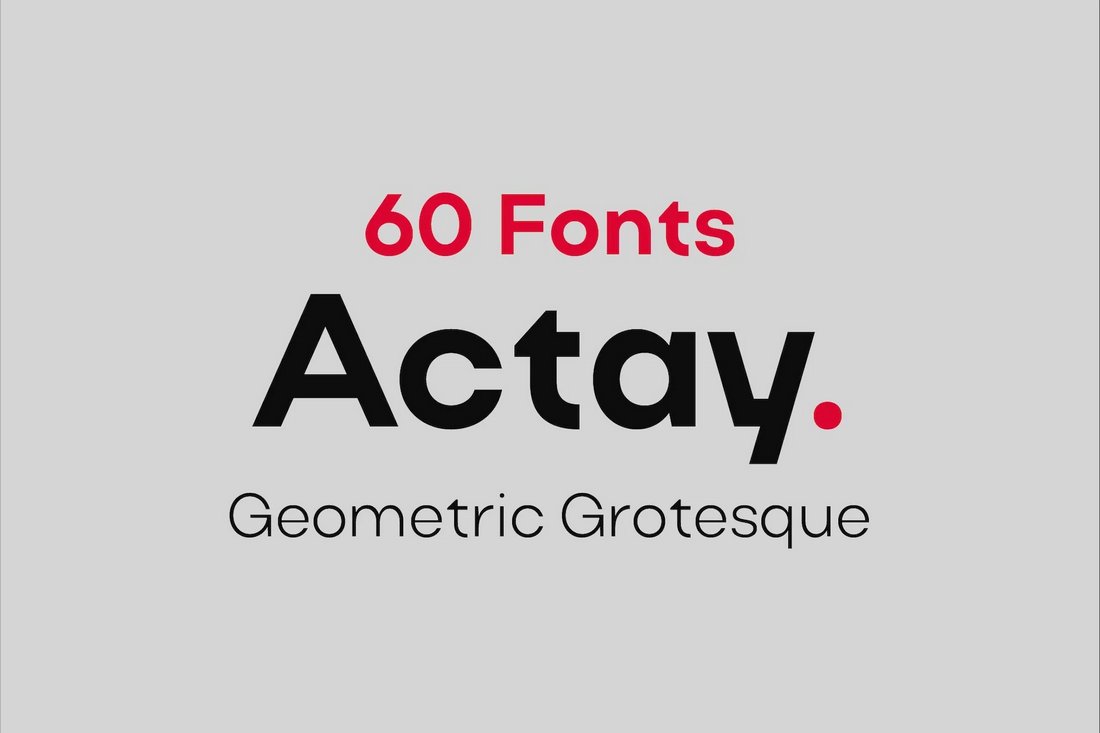 Actay is a big font family that consists of 60 fonts. Each font features a clean and geometric letter design. This free version includes 6 different fonts for you to use in personal and commercial projects.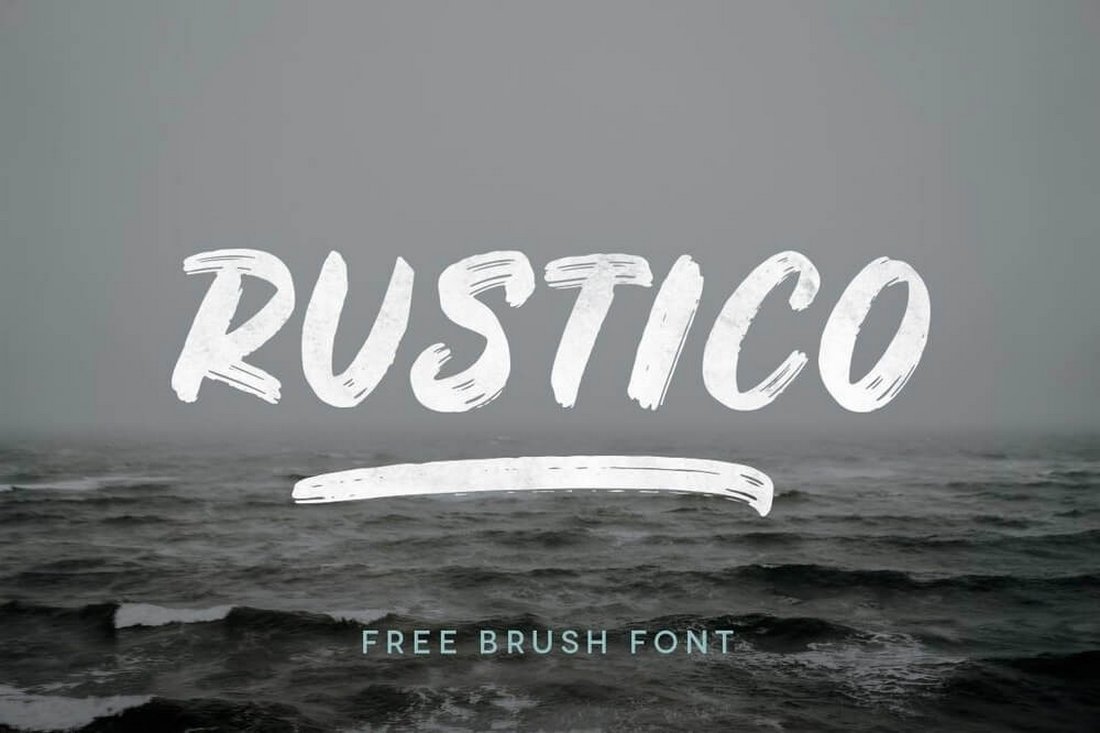 You can add bold and stylish titles for your video projects with this cool brush font. It features a stylish hand-drawn brush-style design featuring all-caps letters. The font is free for commercial use.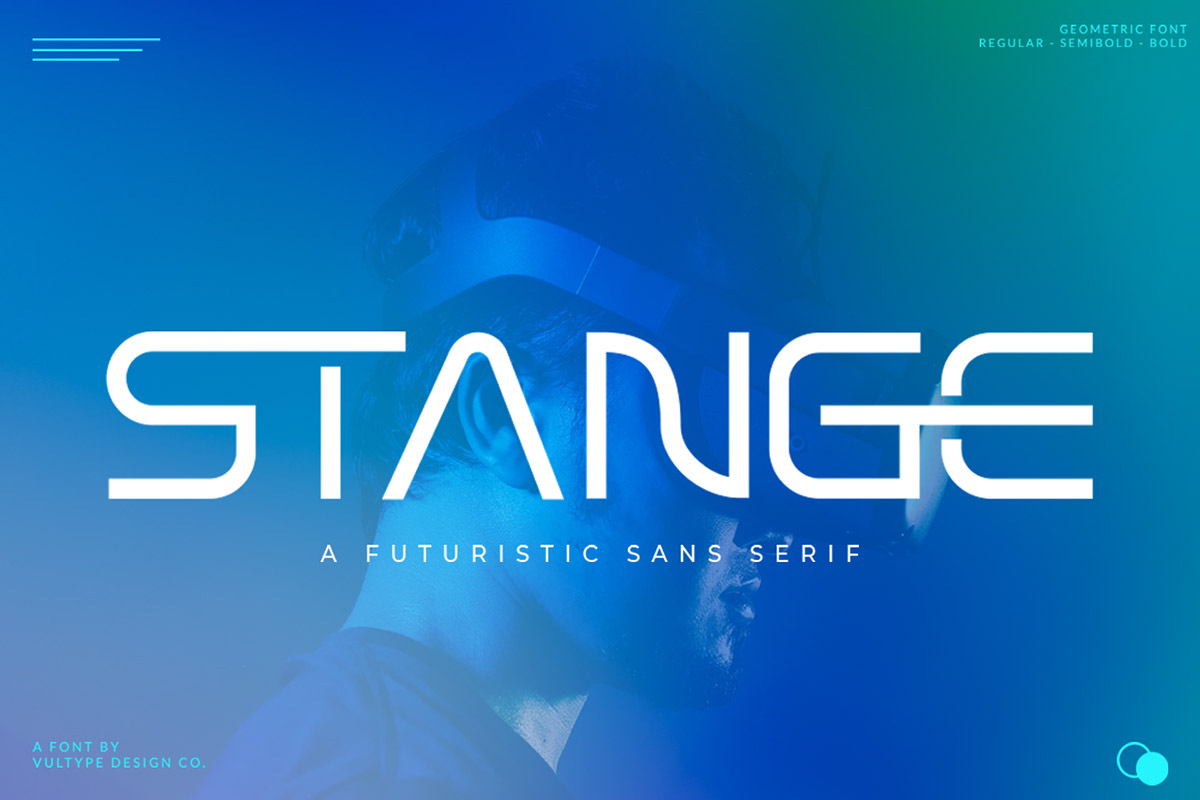 Stange is a cool typeface specifically created for Final Cut Pro projects that demand a futuristic look. It contains uppercase letters, numbers, basic punctuation, symbols and multilingual support. Grab it now.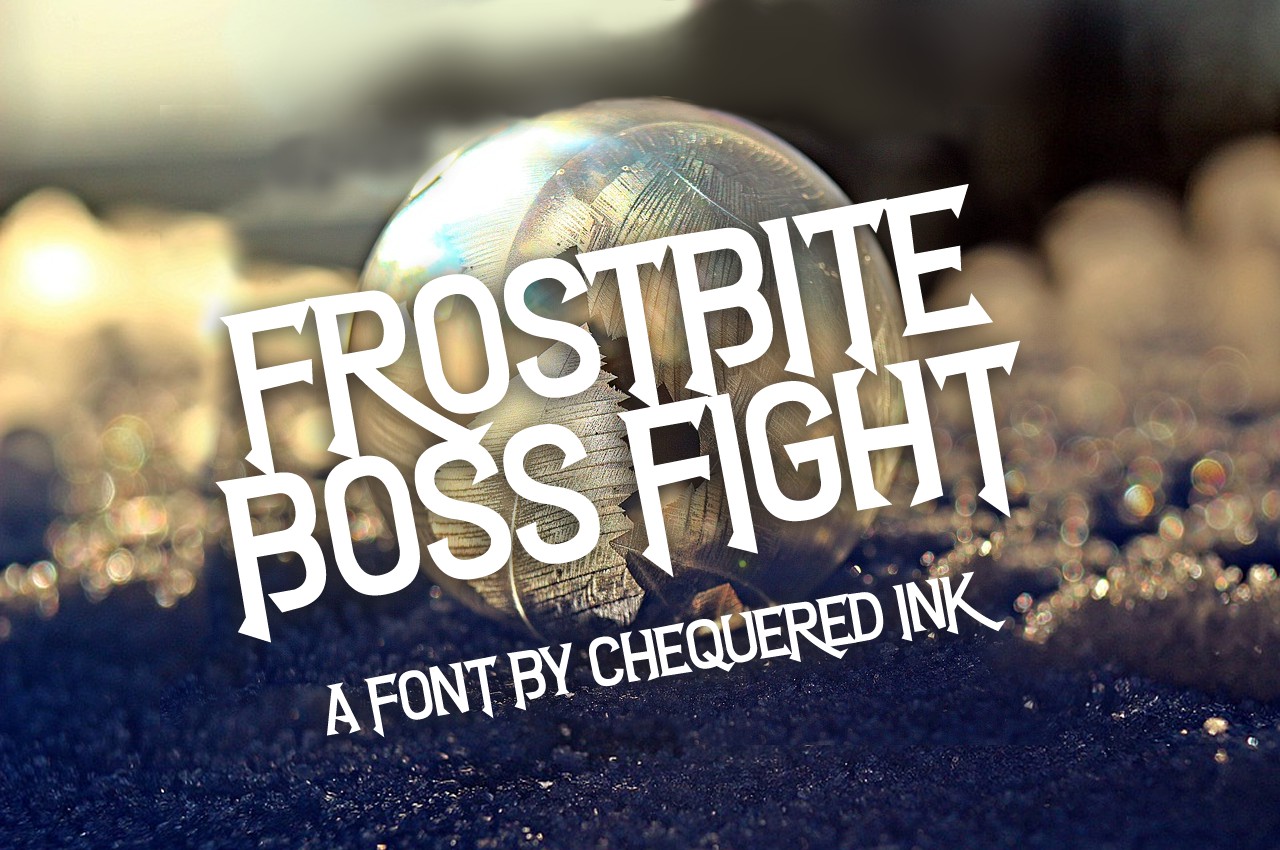 Free for personal and non-commercial purposes, Frostbite Boss Fight is a beautifully designed chequered ink font that will take your video titles to a whole new level, and leave the audience in awe of your creativity.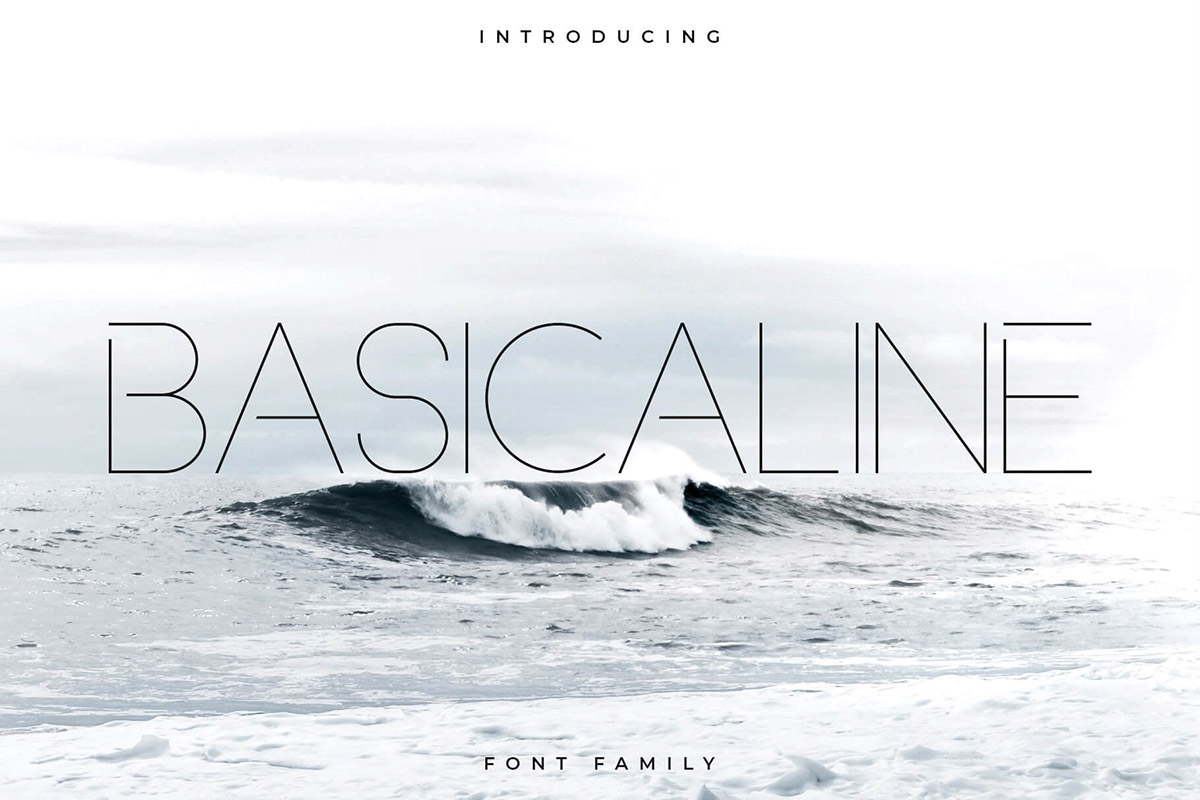 Bring a beautifully crafted sans-serif font style to your production with Basicaline, a clean and minimal typeface guaranteed to bring a touch of class and elegance to your production with ease. It's free and up for grabs!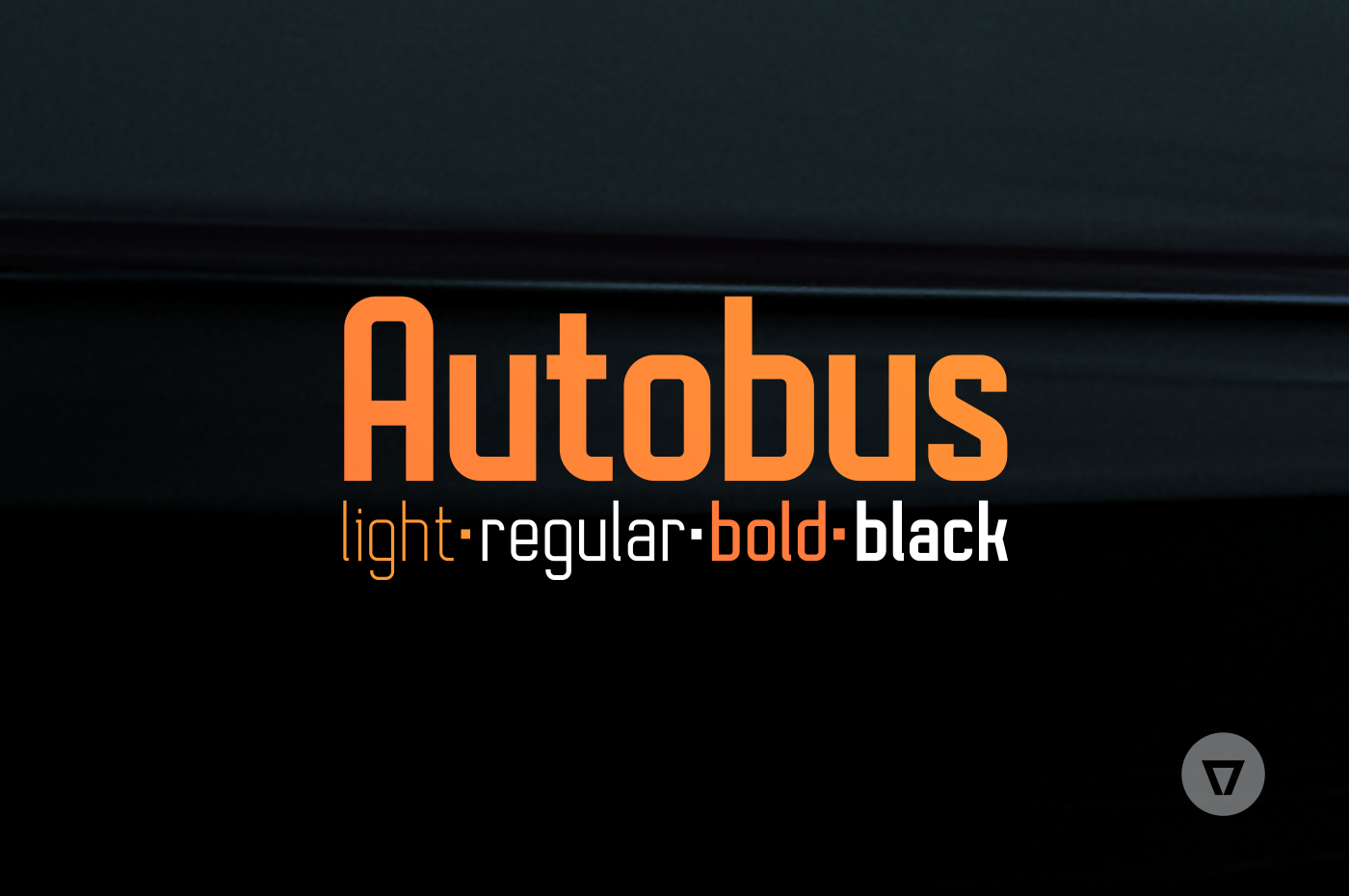 If you are looking for a heavy-duty font with a powerful and technical look, Autobus is what you might be interested in. It's a sans-serif font that comes with four weights namely light, regular, bold, and black, and multilingual support.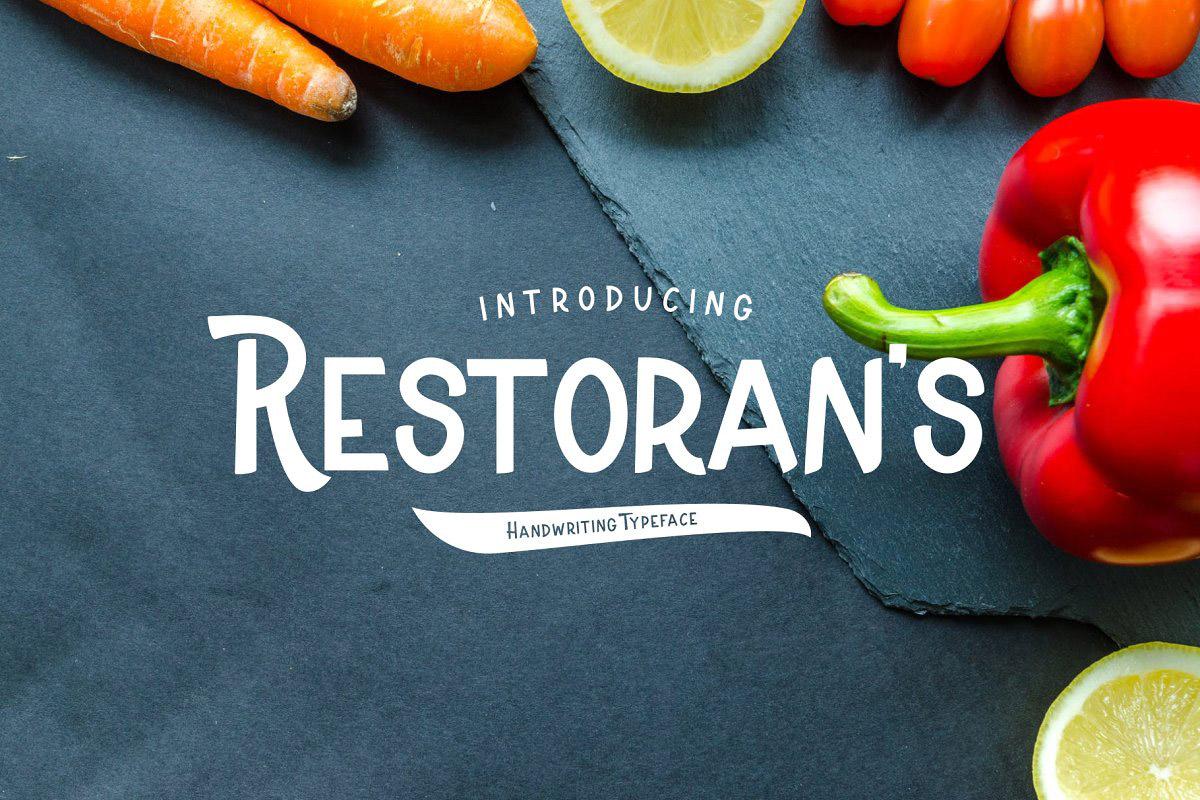 Want to bring child-like joy to your video production? Well, with Restoran you can! It's a modern and stylish handwritten font perfect for YouTube cooking videos or children-related projects. We love it, you will too!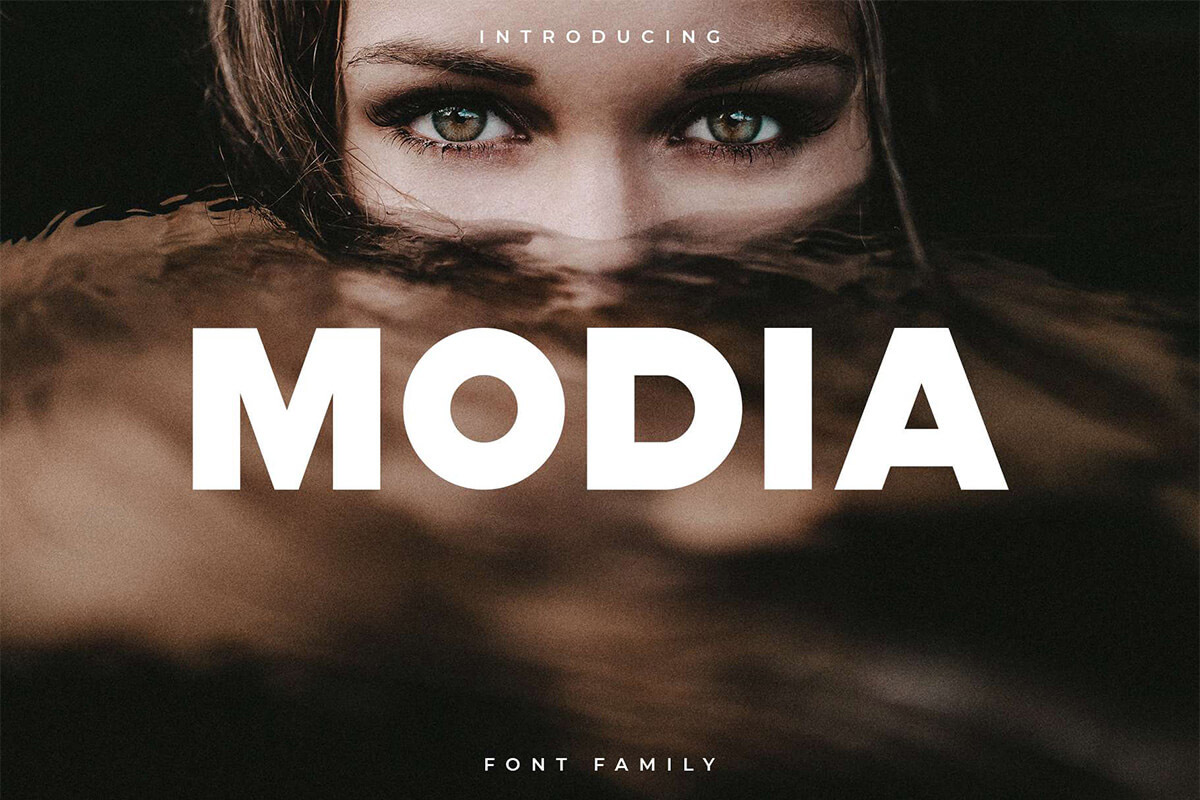 Modia is an elegant font that comes without any bells and whistles. It's a versatile option that you'll be hard-pressed to not use in your video projects especially the ones looking for simplicity and minimalism in the text style.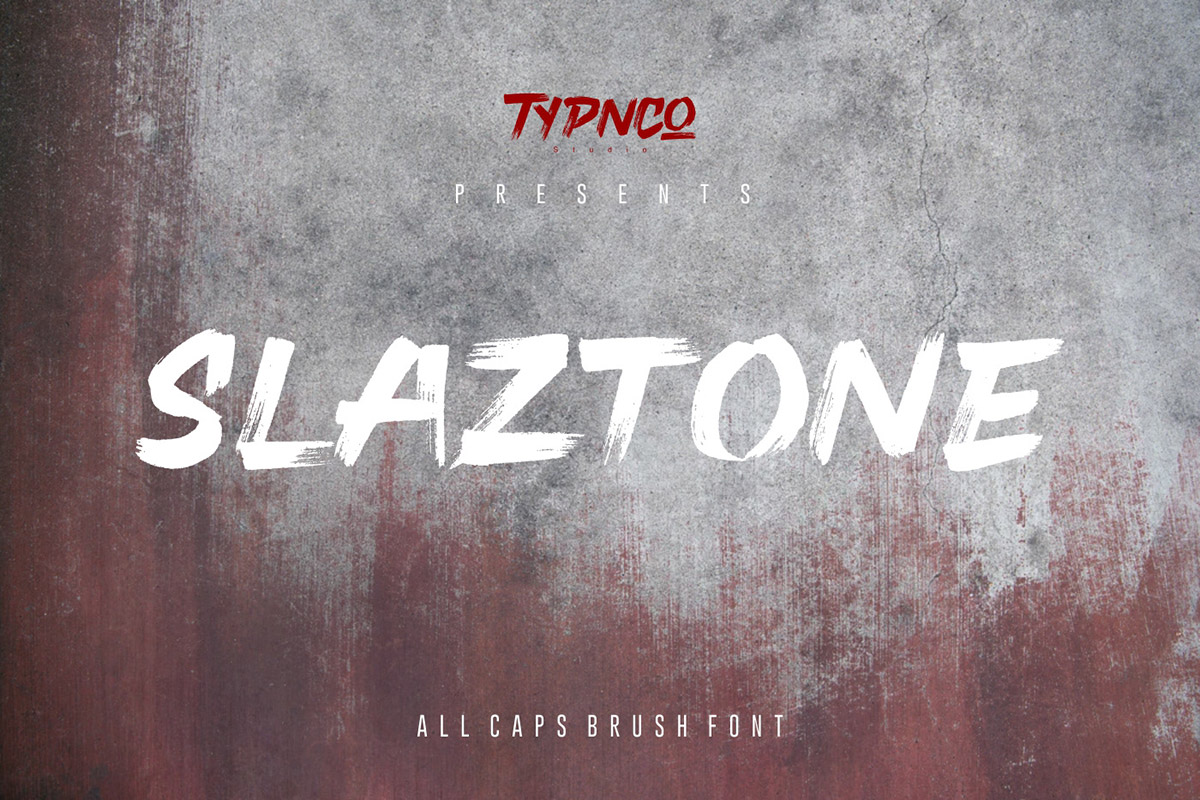 If you are creating a horror, mystery, or Halloween-themed video project, Slaztone is the perfect choice to suit your needs. It offers an aggressive handwritten brush stroke all-caps style, and a range of amazing features for you to take advantage of.
Bring A Beautiful Typeface Aesthetic with These FCP Fonts!
Finding the right font style for your production may take some thinking, but it doesn't have to be difficult. With this range of premium and free Final Cut Pro font options, you have everything you need to bring a unique and captivating typeface aesthetic to your work with ease!