35+ Best Fashion PowerPoint (PPT) Templates & Slides 2023
The world of fashion is a vibrant, sophisticated, and captivating world. Yet, for many people working in the industry, it is a grueling struggle to stay ahead of the curve and keep displaying new and exciting clothing designs.
Whether you are looking to tailor a pitch deck presentation, or creative portfolio to showcase your business in the best light possible, you need a good quality fashion PowerPoint template.
It can be difficult to find good quality fashion ppt templates so it's for that reason that we decided to compile a list of the best premium and free fashion PowerPoint templates out there right now.
We've made sure to encapsulate a wide range of aesthetic styles, ensuring you have every style of fashion ppt templates you could ever need to capture your audience's attention and leave a lasting impression.
Read on to see our list of the best premium and free fashion PowerPoint templates!
Get everything you need to give the perfect presentation. From just $16, get unlimited access to thousands of PowerPoint presentation templates, graphics, fonts, and photos.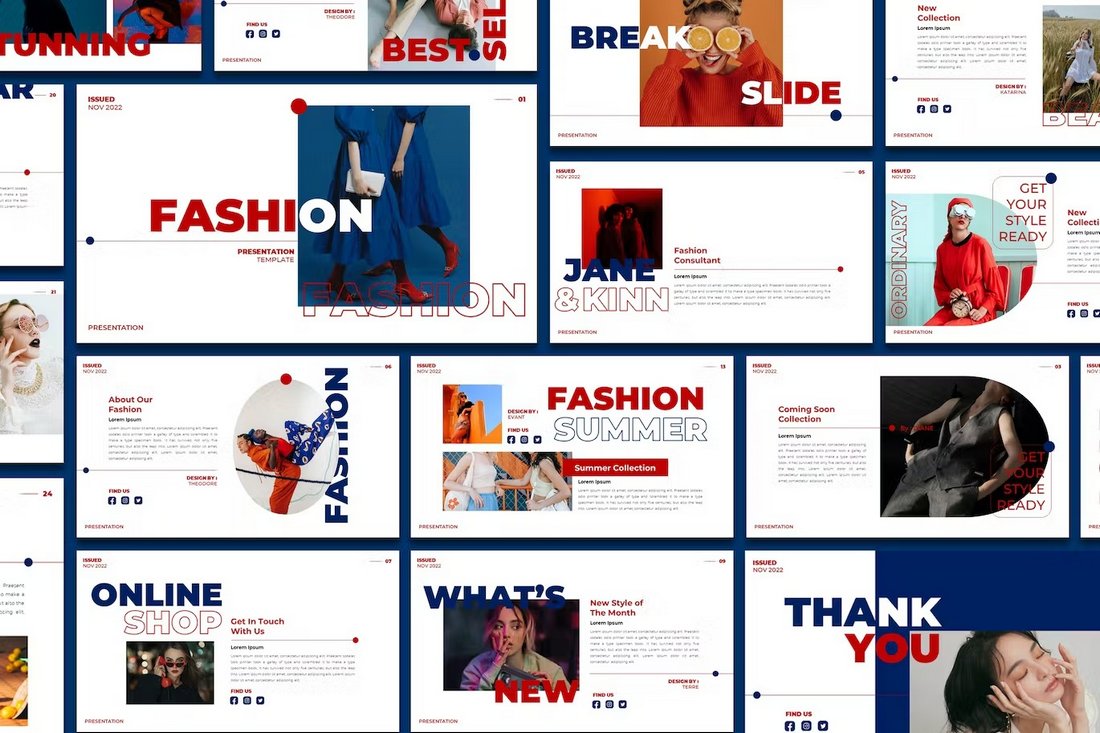 This PowerPoint template will allow you to design stylish and creative presentations for your fashion-related projects. It has clean slide layouts with big image placeholders for showing off product images. The template includes 30 unique slides with fully customizable elements.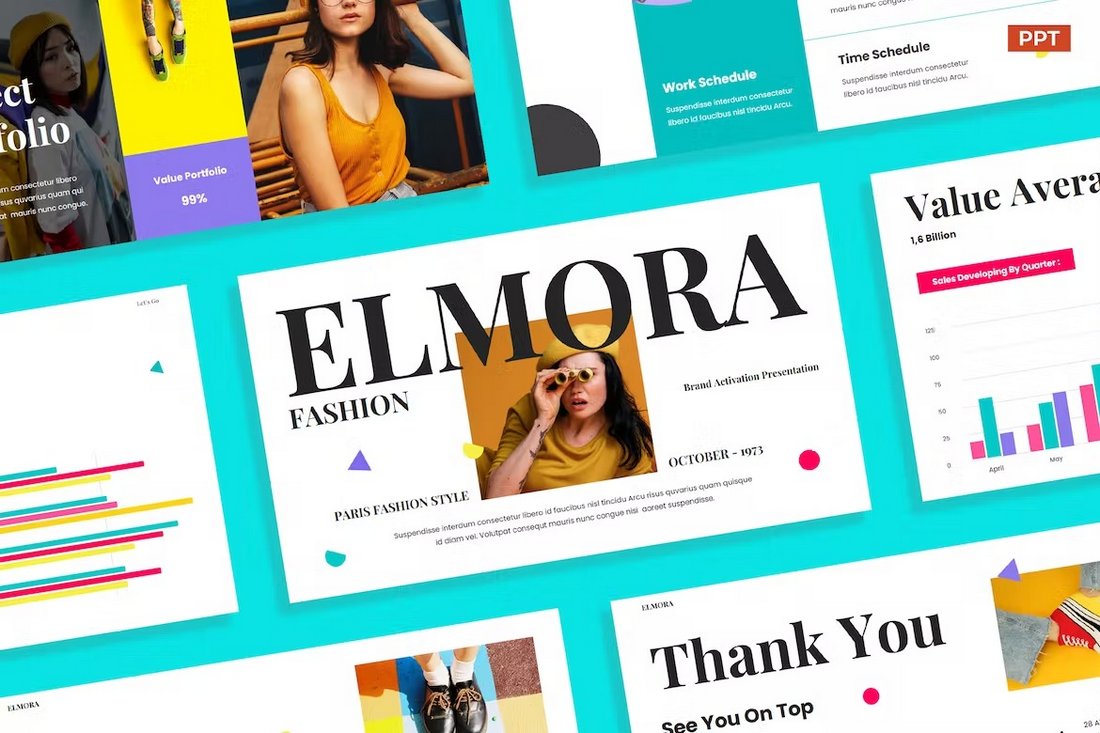 This template features a bold and modern design that is ideal for crafting beautiful slideshows for fashion branding presentations. It has 25 unique slide layouts with an icon pack, editable vector graphics, infographics, and much more.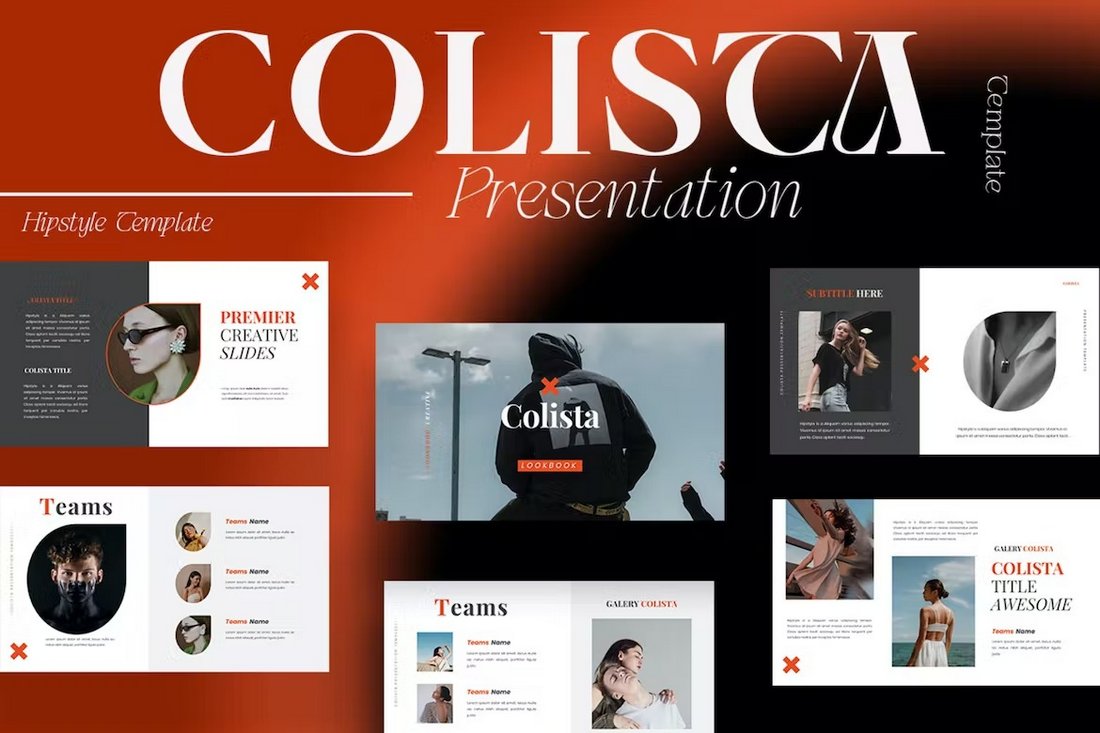 Colista is a stylish PowerPoint template featuring modern typography and gradient color schemes. It's great for everything from fashion branding presentations to lifestyle product promotions and much more.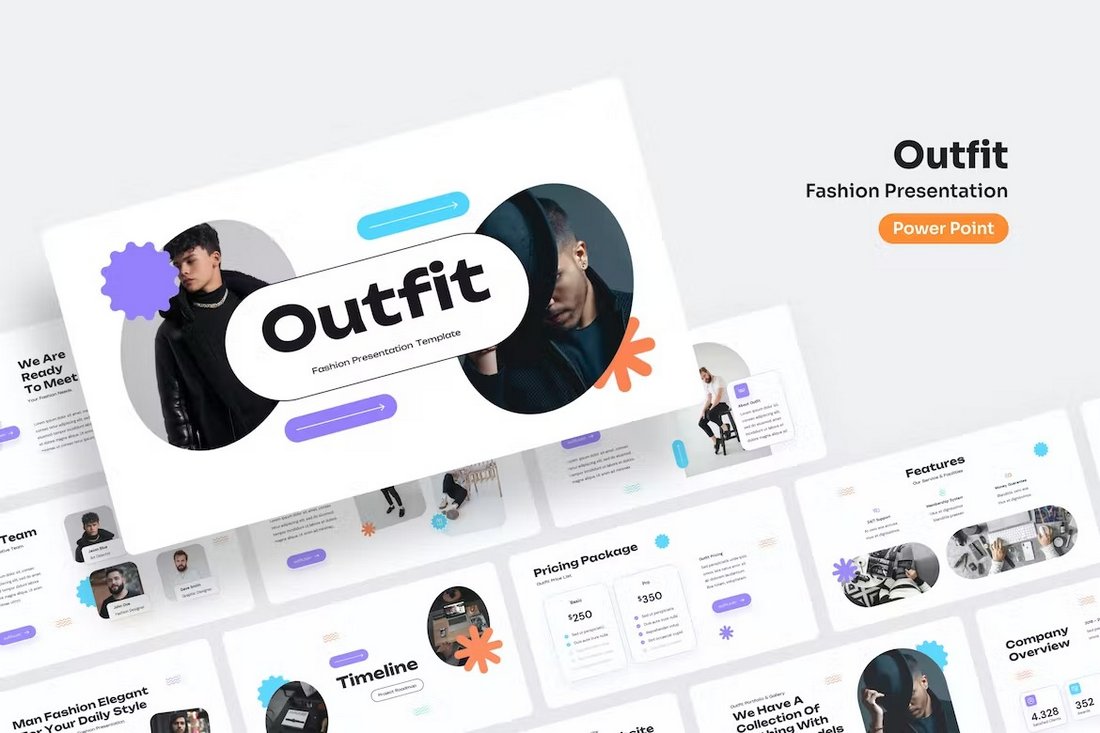 Just as the name suggests, this PowerPoint template is designed with product presentations in mind. It's especially suitable for showcasing your new apparel lineups, branded outfits, and luxury fashion brands. The template includes a total of 80 slides with light and dark color themes.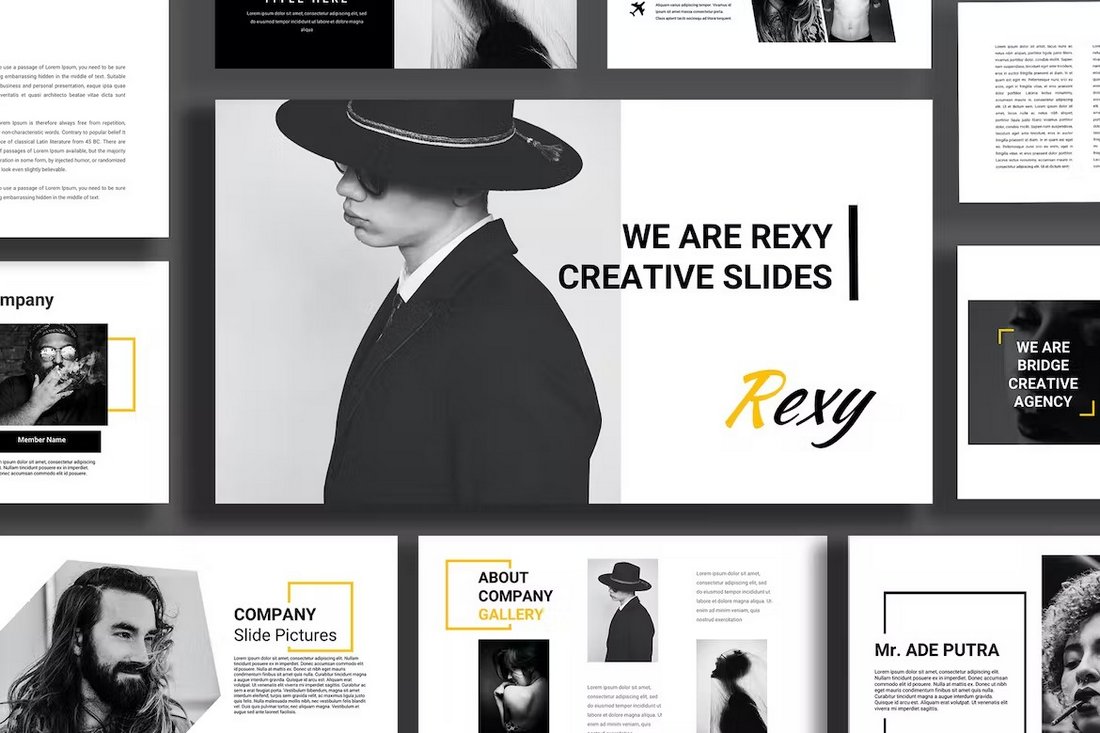 Rexy is a PowerPoint template that comes with a minimal and clean design. This gives this presentation a multipurpose look and feel. The template is perfect for modern fashion, apparel, and beauty branding slideshows. The colors and objects are fully customizable as well.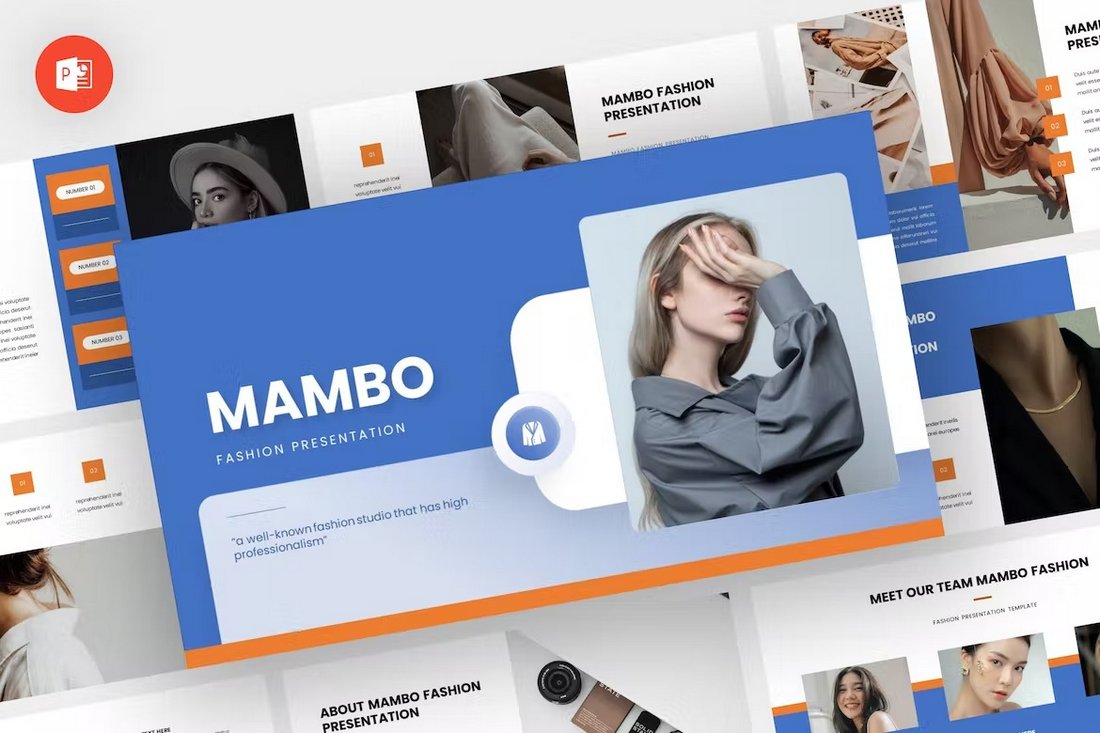 Mambo is another modern PowerPoint template made specifically for businesses and brands in the fashion industry. This template has 15 unique slides with colorful designs. It also includes editable vector graphics, customizable colors, fonts, and much more.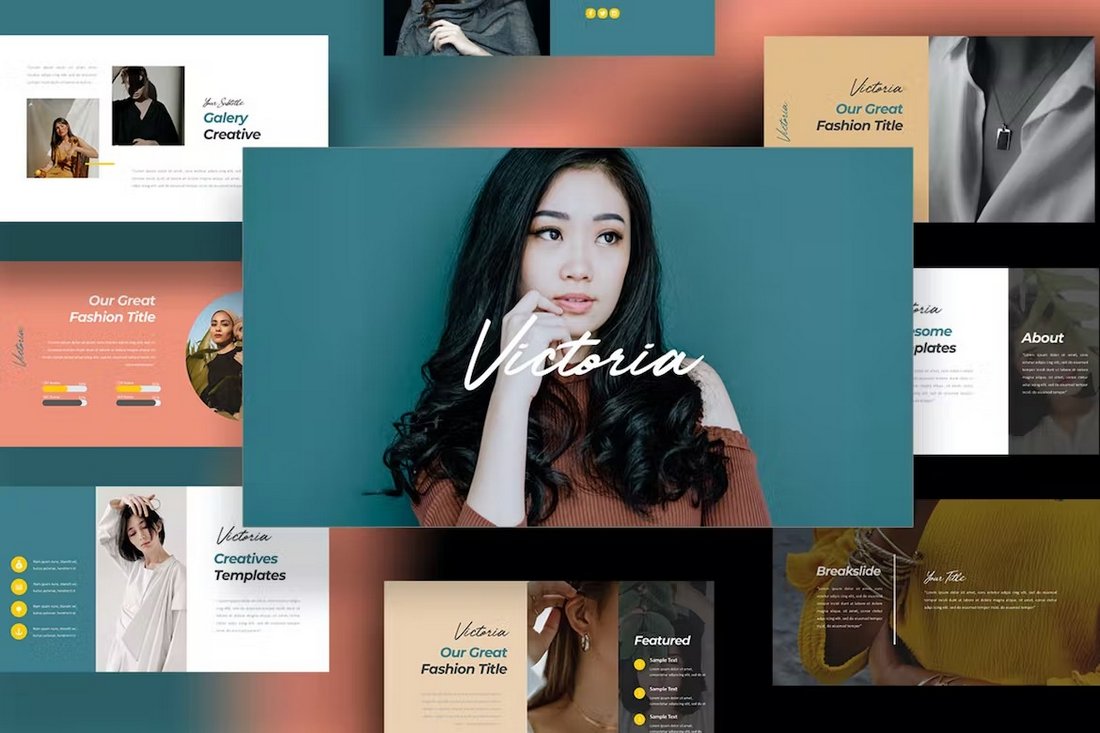 A highly visual and beautiful PowerPoint template for fashion presentations. This template is designed to let you show off your fashion products and items with large images. There are multiple styles of slide layouts in this template for presenting your entire product lineup in a professional way.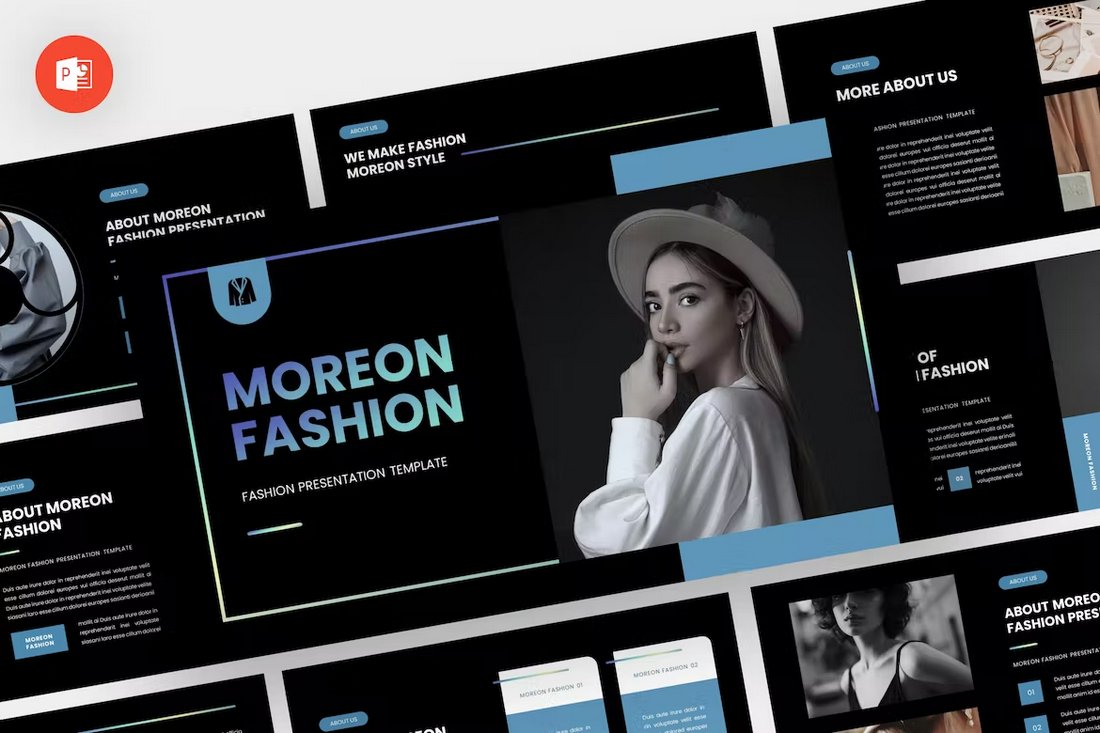 The dark color theme is often associated with elegance and luxury. With this PowerPoint template, you can incorporate those elements into your own presentations. It features 15 different slides with dark and attractive designs.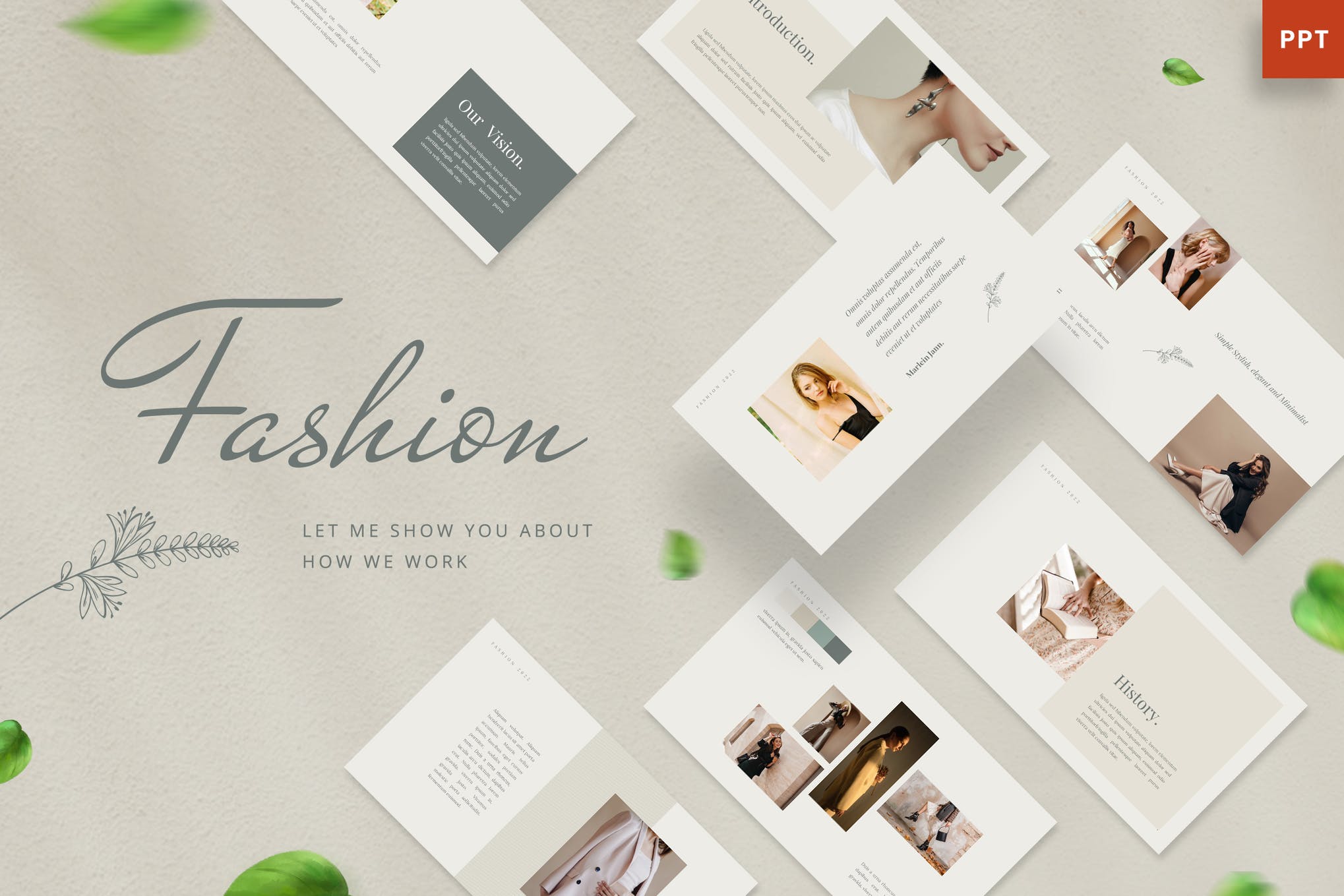 Gaya is the perfect recipe for anyone looking to create an upscale, and chic fashion-themed presentation in the easiest way possible. It provides you with 30 clean, and modern-looking slides to customize, and make your own. Don't hesitate to take this incredibly gorgeous template for a spin.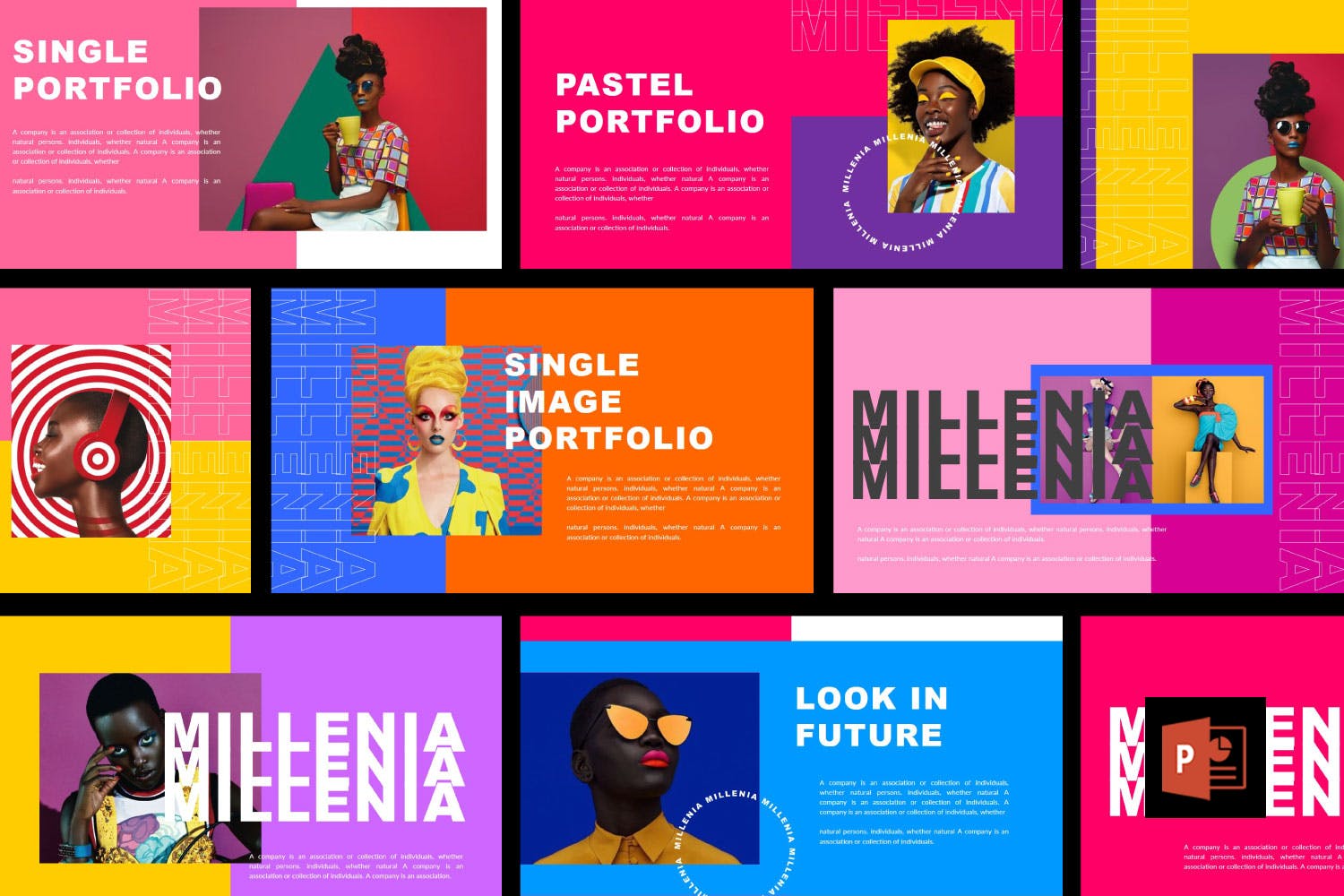 Millenia is a must-have template in your PowerPoint toolkit for presentations that demand a colorful, vibrant, and unique look. When it comes to the best fashion PowerPoint templates, Millenia stands at the top of the league. Do try it out.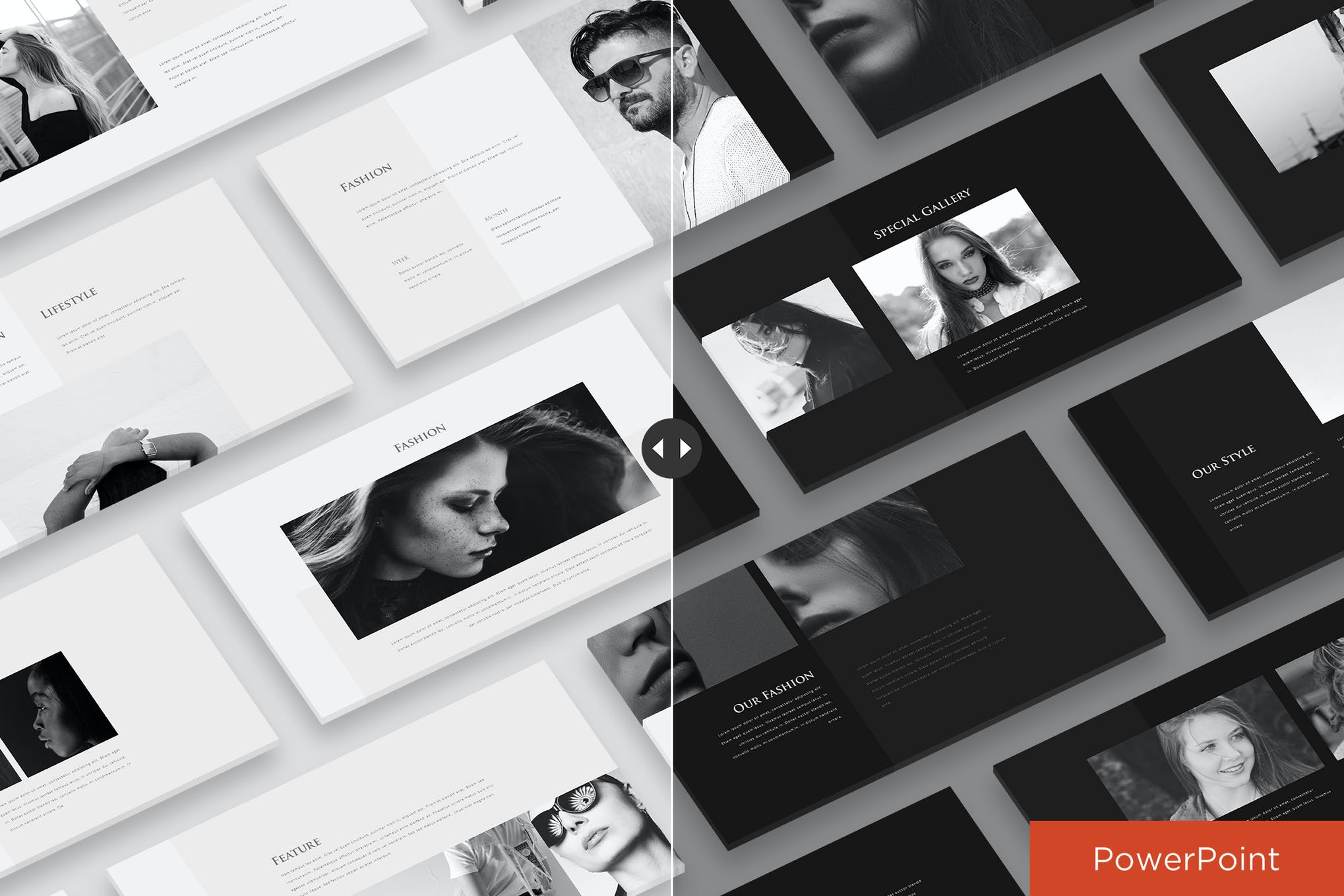 The Fashion Mix PowerPoint template is a business-focused and minimalist style of presentation format. Providing you with a sleek and clean foundation to tailor your presentation, the template consists of eighty unique custom slides, a range of theme options, infographics, and more!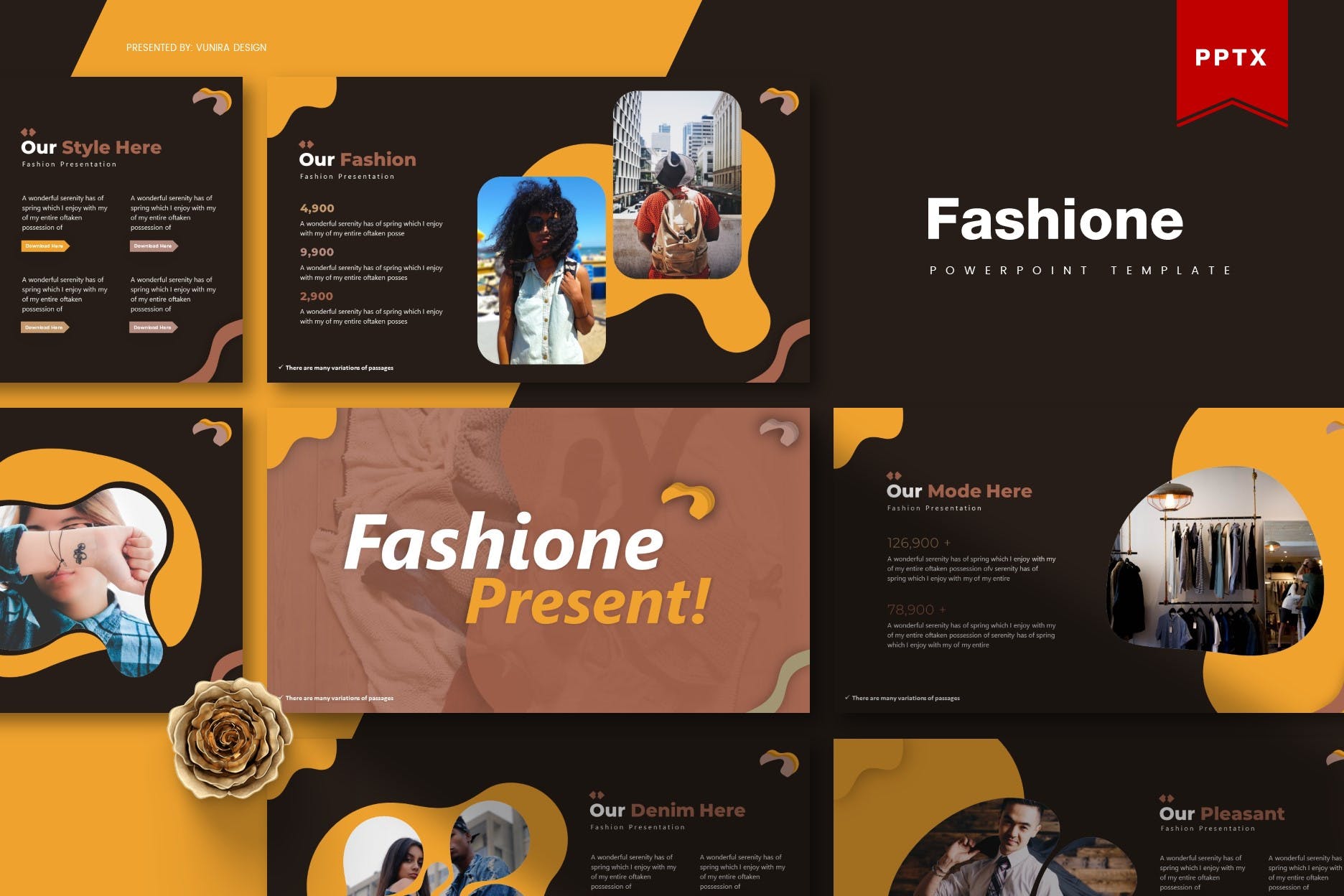 Tailor your next fashion presentation in style with the Fashione PowerPoint template. It features a gorgeously crafted black-on-orange slide design, with a modern and enchanting aesthetic. The template provides over one hundred and fifty slides, spread across five different theme options.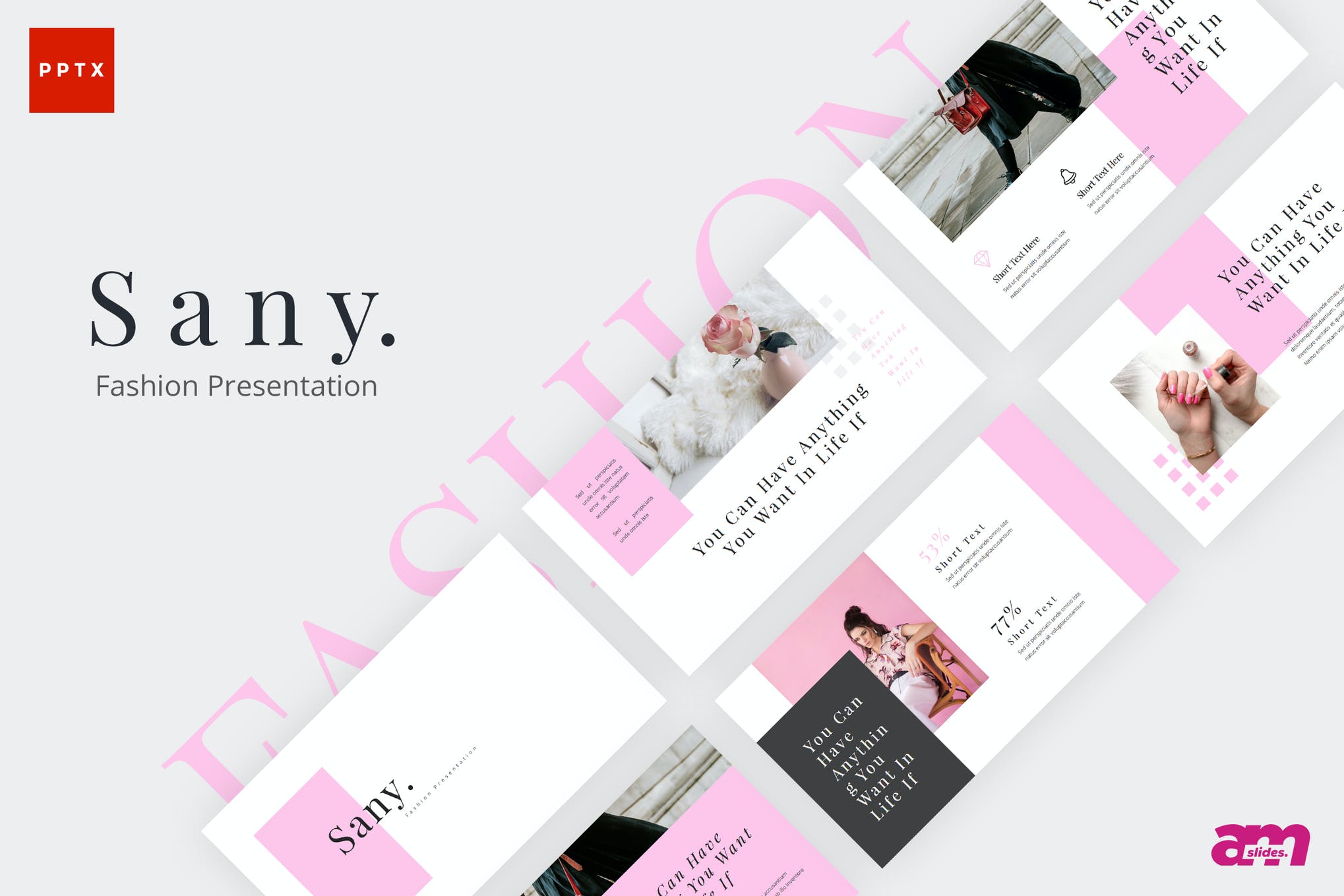 Add a dash of pink personality to your fashion presentation with Sany, a simple, yet captivating presentation template design, complemented by a range of fashion-centric portfolio slides. One of the most elegant fashion ppt slides that you'll fall in love with at first sight.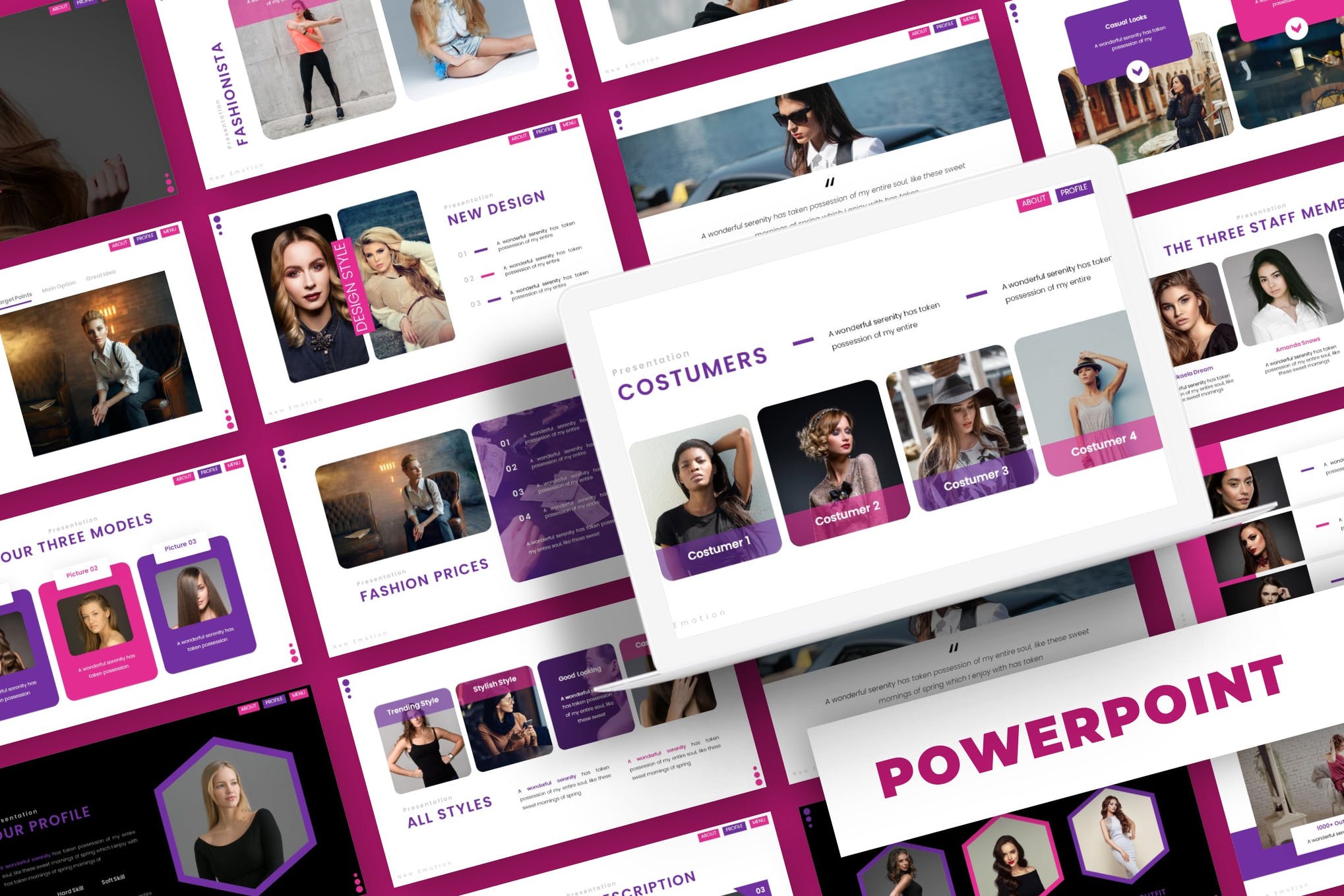 Fashional is a beautifully tailored PowerPoint template, designed primarily for fashion portfolio applications. The template comes with five iconic themes, each in an ultra-modern aesthetic. There are one hundred and fifty total custom slides, spread across the five themes.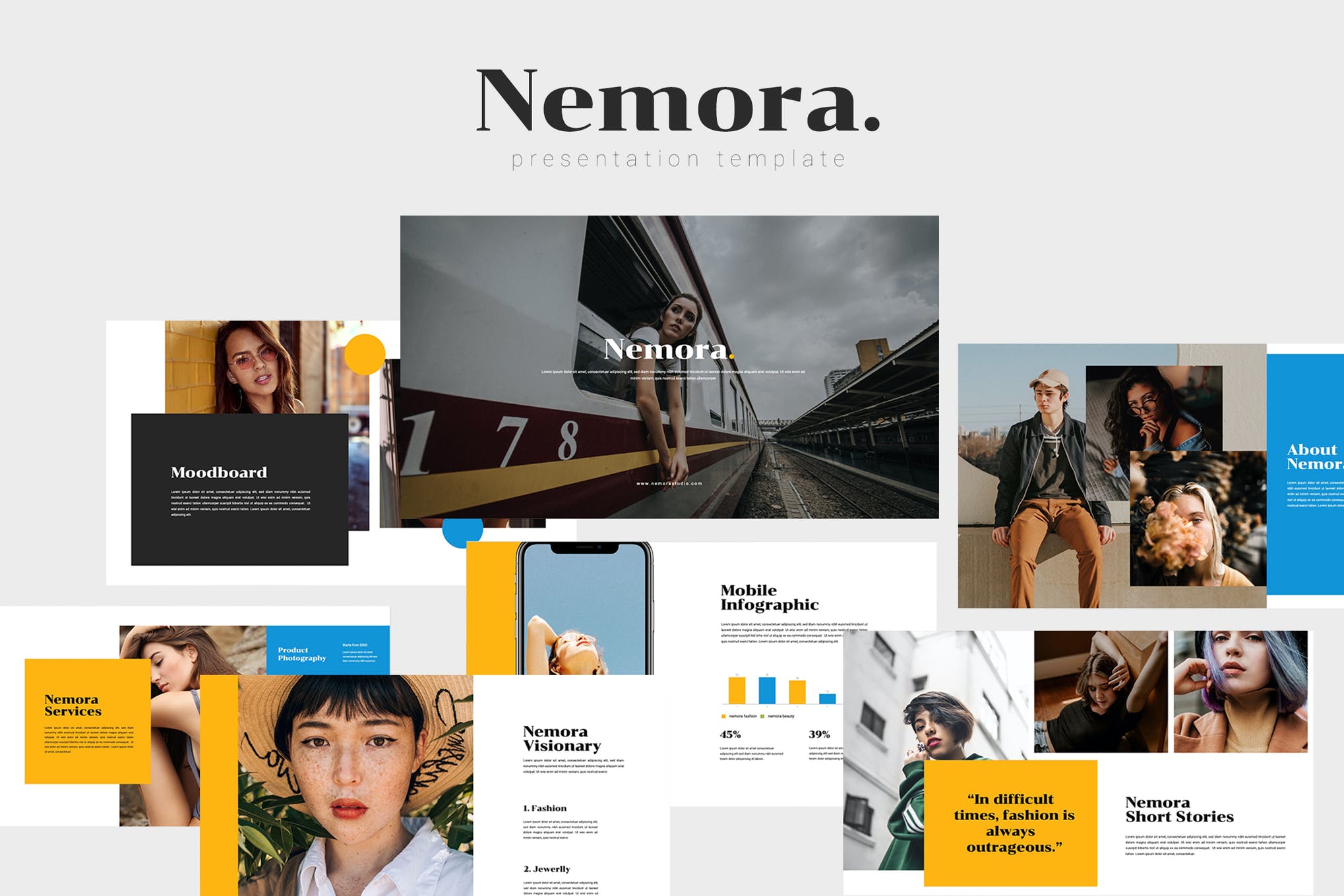 Nemora is a professionally designed fashion PowerPoint template, providing you with a modern and clean foundation to build your portfolio. It consists of thirty unique custom slides, vector shapes, free fonts, and much more.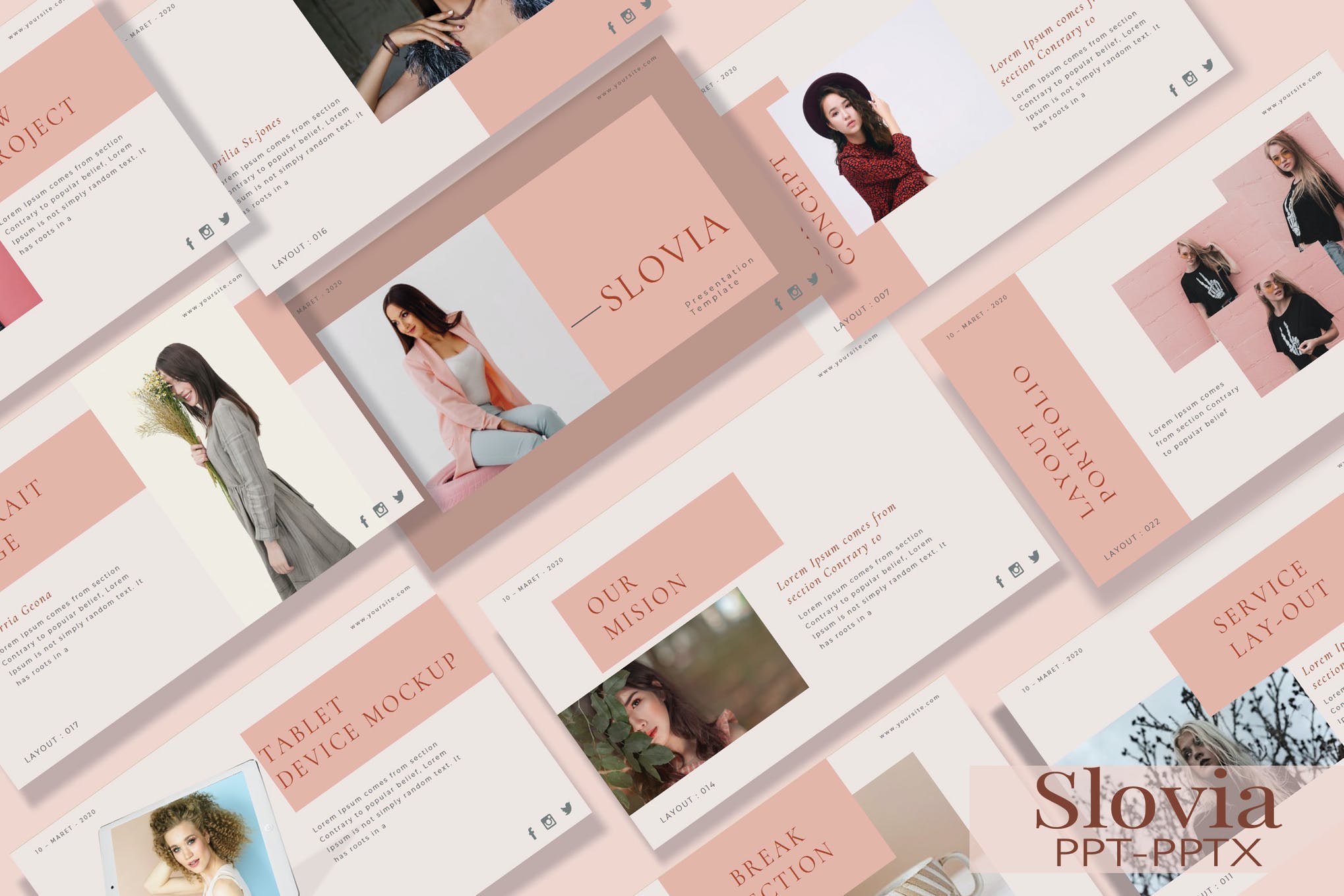 Slovia is an elegantly tailored fashion PowerPoint template, using a smooth and peachy pink design. The template provides you with thirty-four multipurpose slides and resizable and editable graphics for you to enjoy. A great template choice for both portfolio and pitch deck applications.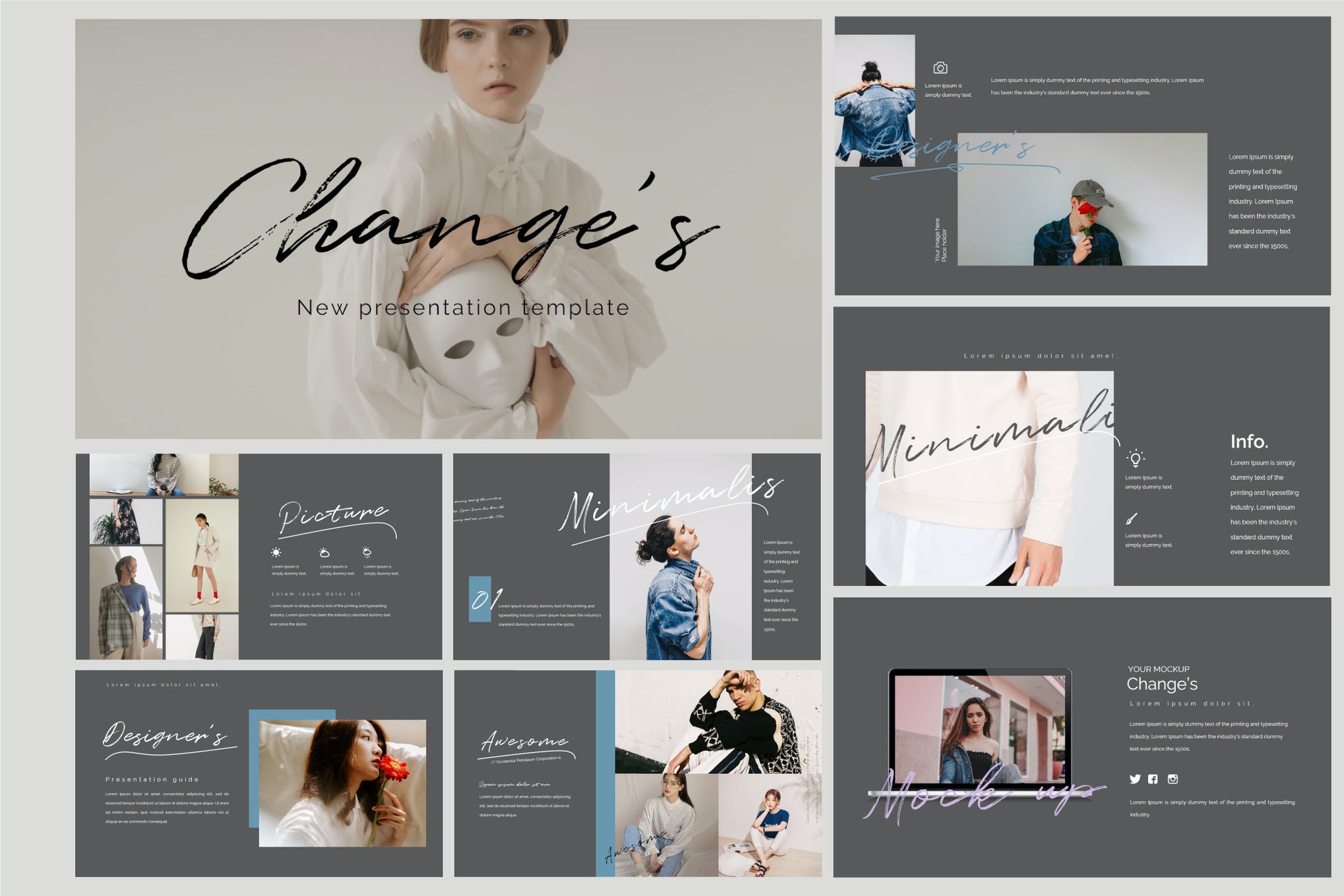 Change's is a stunning PowerPoint template exclusively designed keeping in mind the needs of high-end fashion brands for millennials. It features a mesmerizing design that instantly draws attention, stylish typography, custom slides, and more.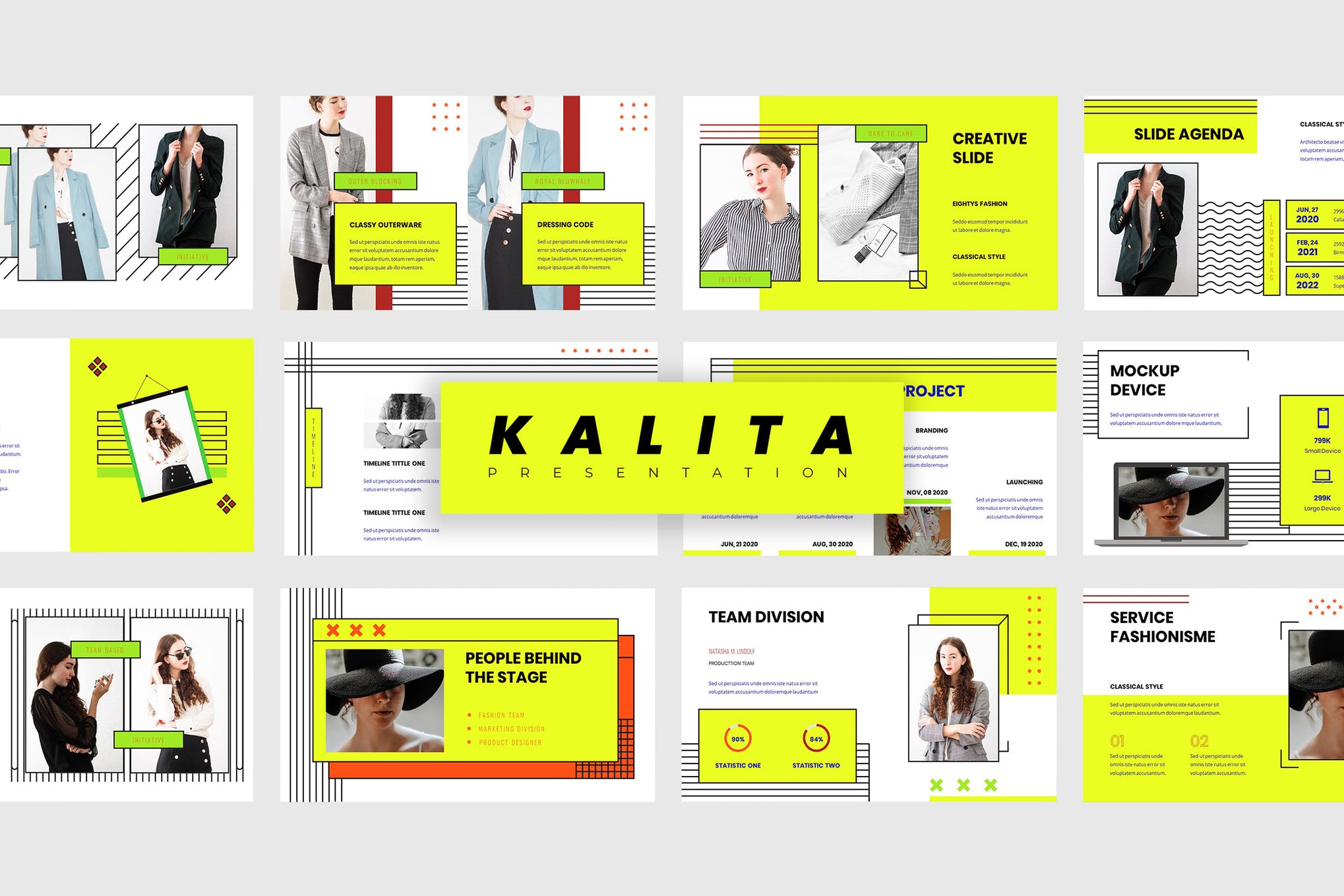 Whenever there's a roundup of the best fashion ppt templates, Kalita can often be found within, regardless of the business in question. It features an effortlessly stylish, and bold design guaranteed to make your presentation stand out.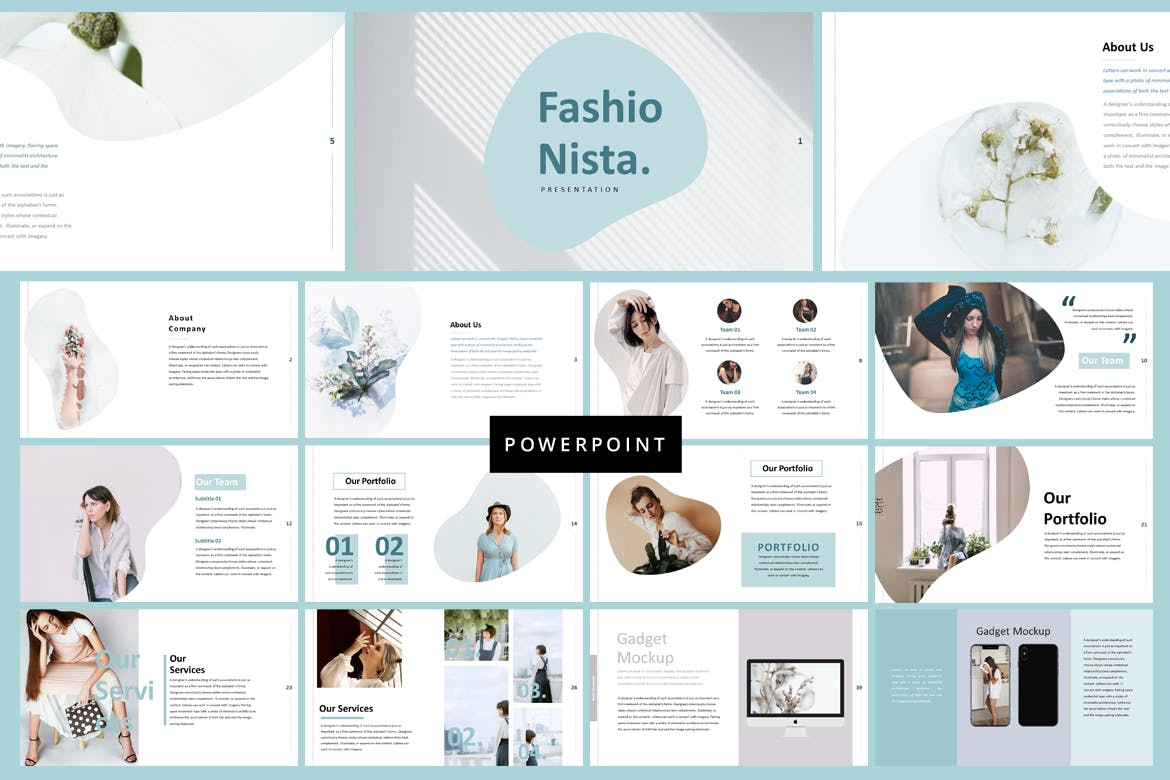 Forge a beautifully captivating fashion presentation with the Fashionista template. It provides a perfect balance between a professional presentation style and a breathtakingly creative slide design. The template consists of sixty plus slide designs, five theme options, image placeholders, and easy-to-customize colors, text, photos, shapes, and other elements.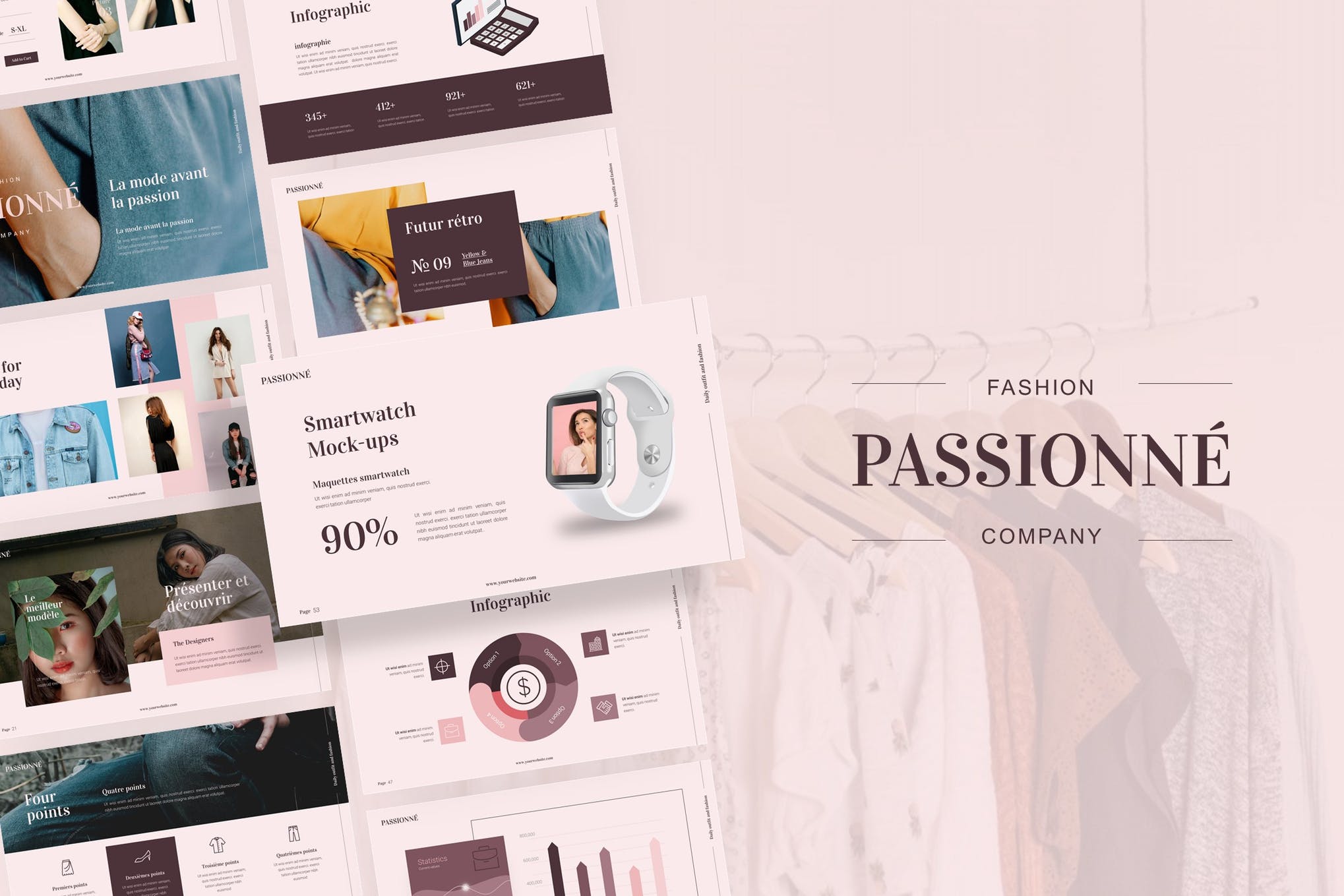 Show off your passion for fashion with the Passionne PowerPoint template that provides a gorgeously designed soft pink aesthetic, with a range of image-centric slide designs to highlight your portfolio in style. The template provides fifty unique fashion ppt slides that can be fully customized to your heart's content.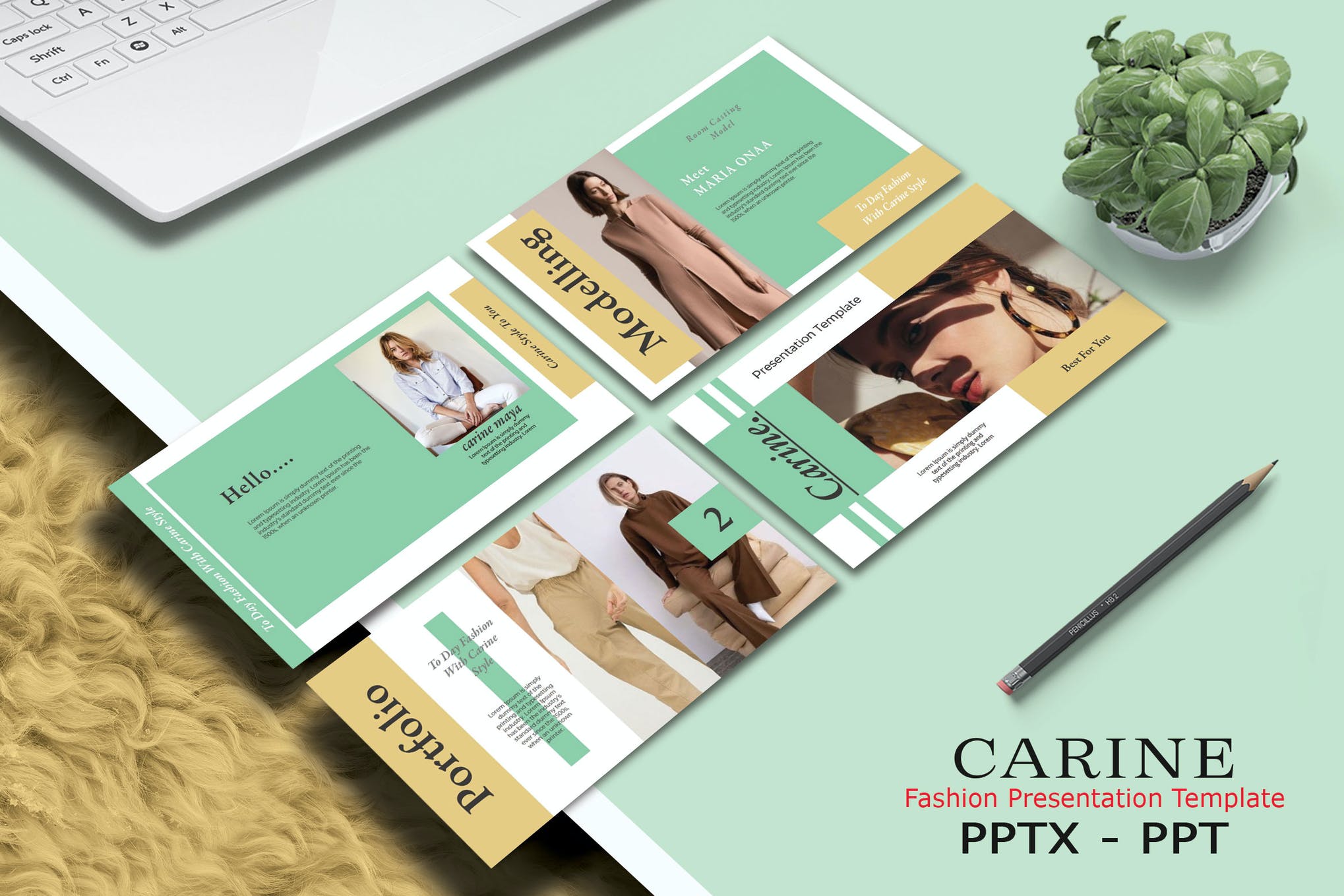 Carine is a high-quality and professionally designed PowerPoint template, providing you with both portfolio and presentation slide options. The slides use beautiful, vibrant colors, and provide incredible design options for you to take advantage of. Inside you'll find thirty custom slides in total.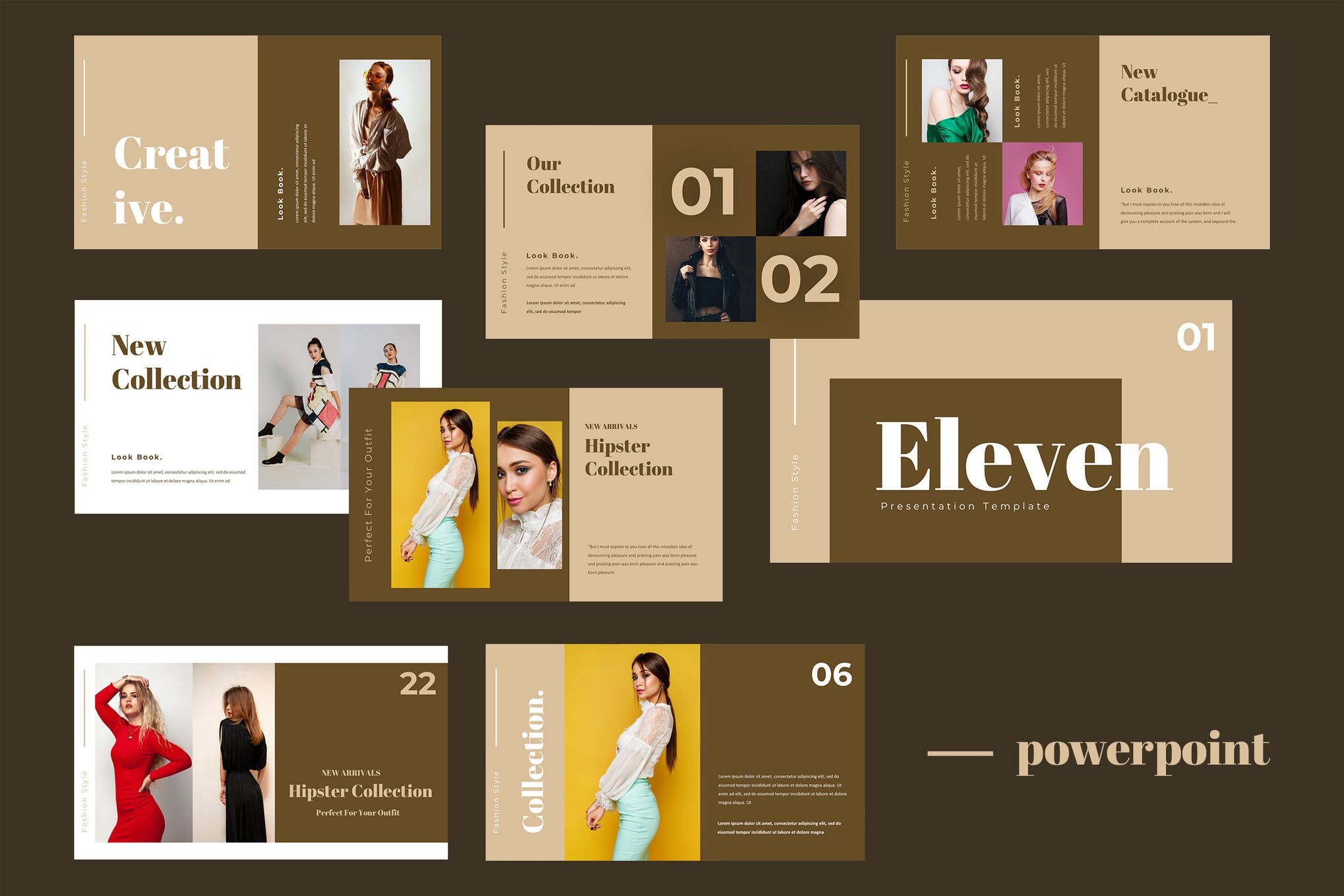 Eleven is a clean and modern fashion presentation template, using a smooth brown-on-white aesthetic to great effect. The custom slides provide both portfolio and presentation options, as well as a few select pitch deck slides as well. It's a gold standard in the world of the best fashion PowerPoint templates!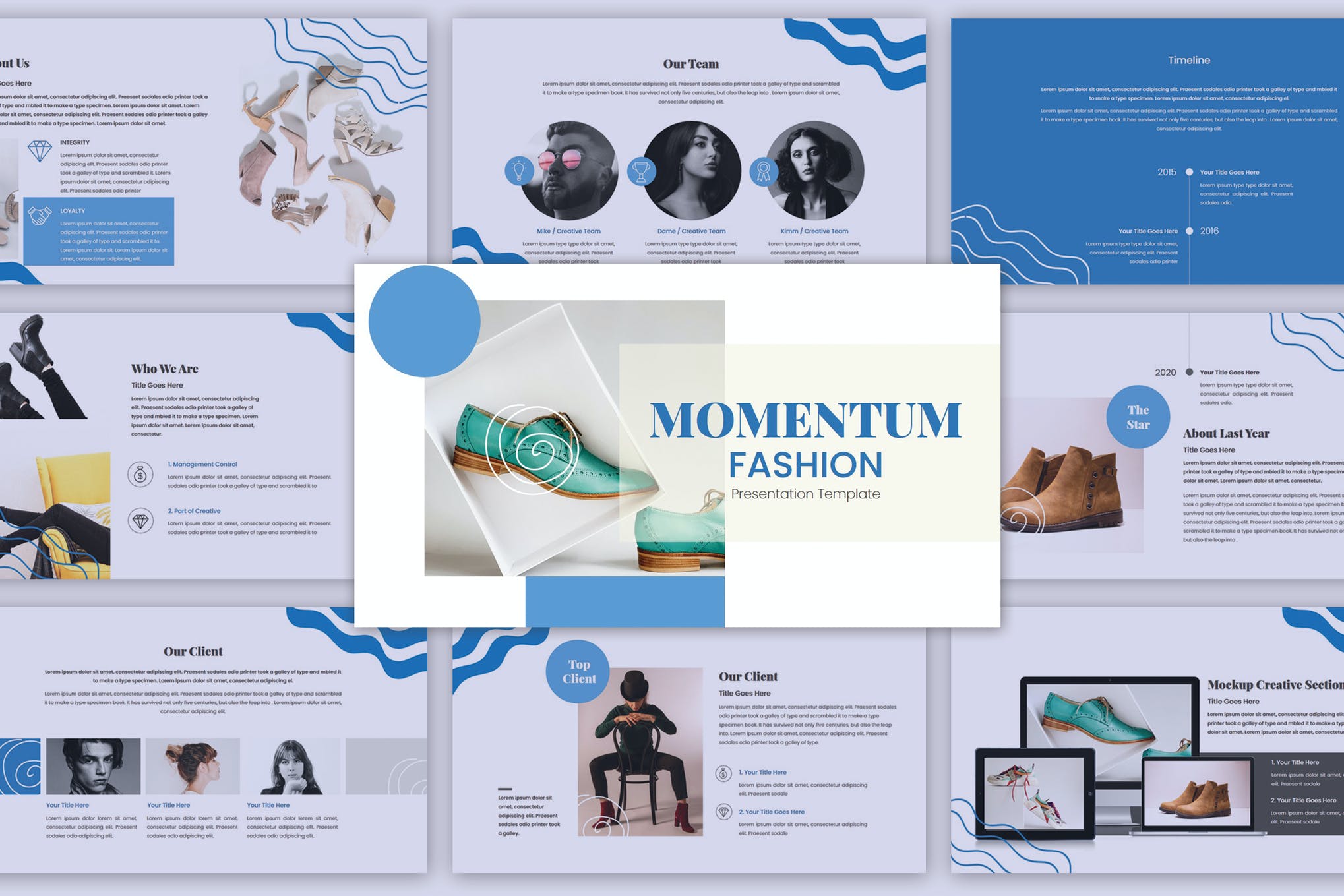 Momentum is a fun and quirky fashion PowerPoint template that uses a soft blue and white aesthetic. This presentation format combines both modern and minimalist slide designs, providing a foundation that is sure to impress. You get thirty fashion ppt slides to choose from, and picture placeholders making customization a breeze.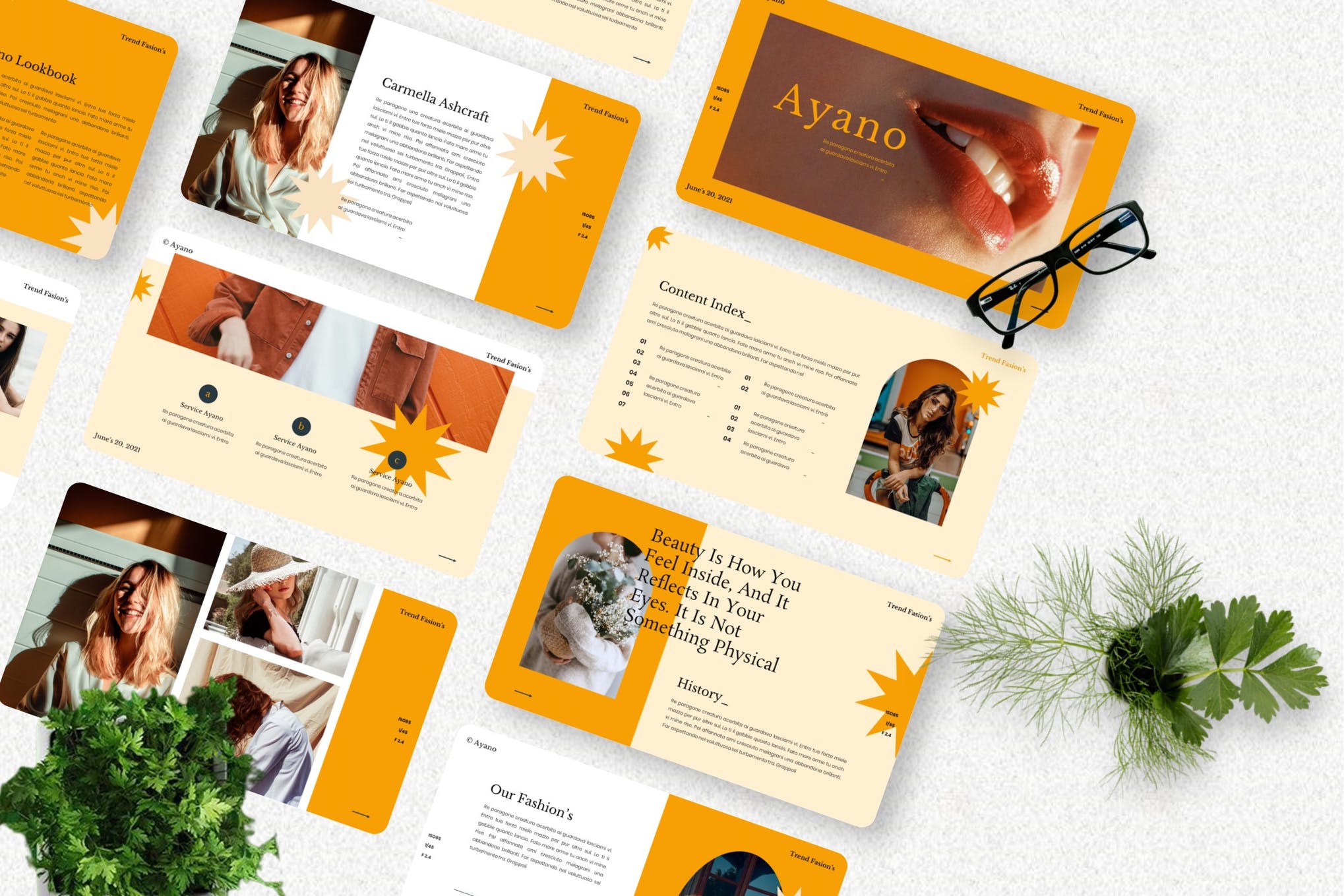 Add a dash of vibrant beauty to your fashion presentation with Ayano, a gorgeously tailored template that uses a clean and modern aesthetic, combined with a lush and captivating color palette. It offers forty master slide layouts, strong use of typography, and image placeholders.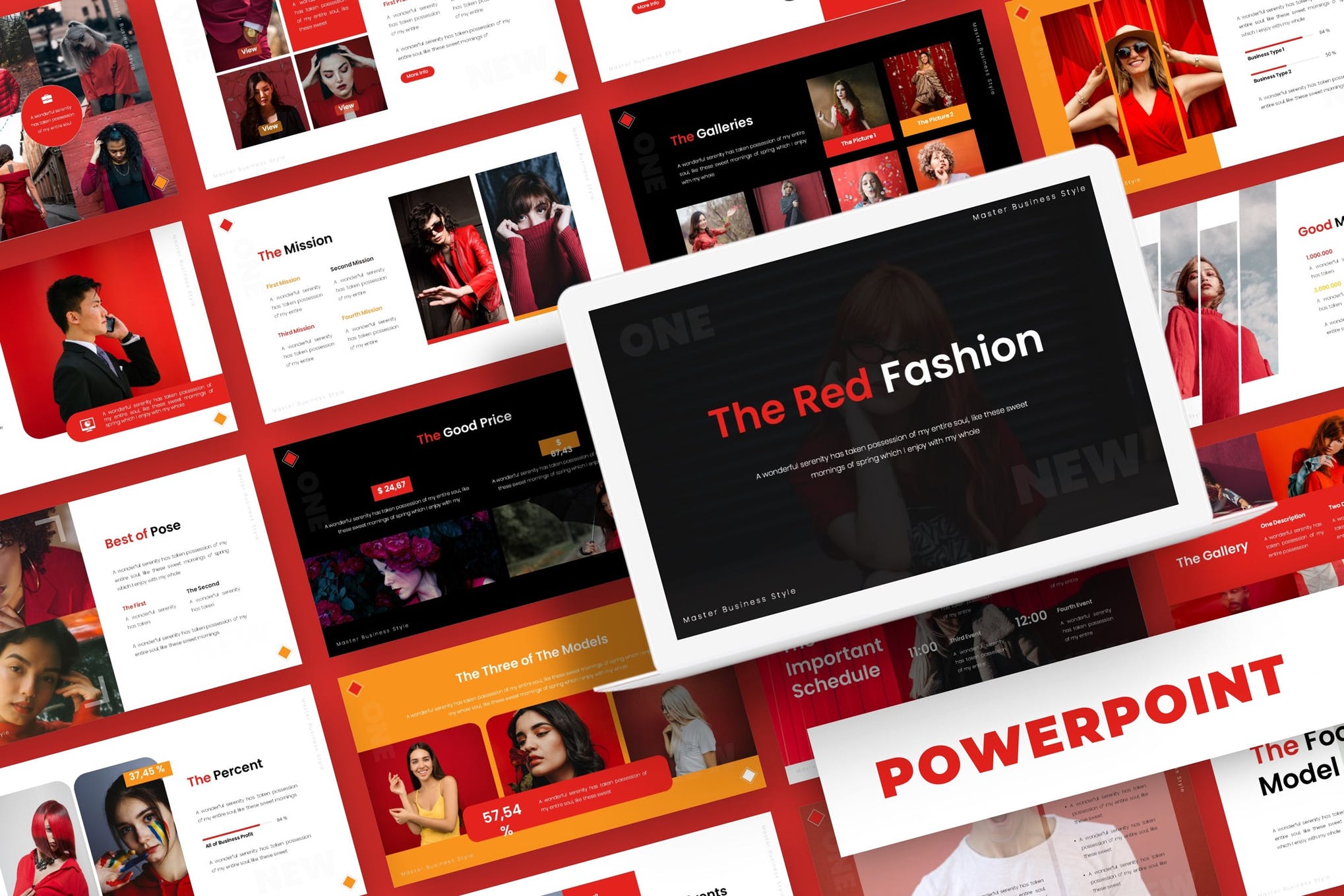 Red is a regal and impactful fashion presentation template, tailored to captivate your audience and draw their attention to your impressive portfolio. The template is extremely extensive, providing you with one hundred and fifty custom slides, spread across five iconic theme options.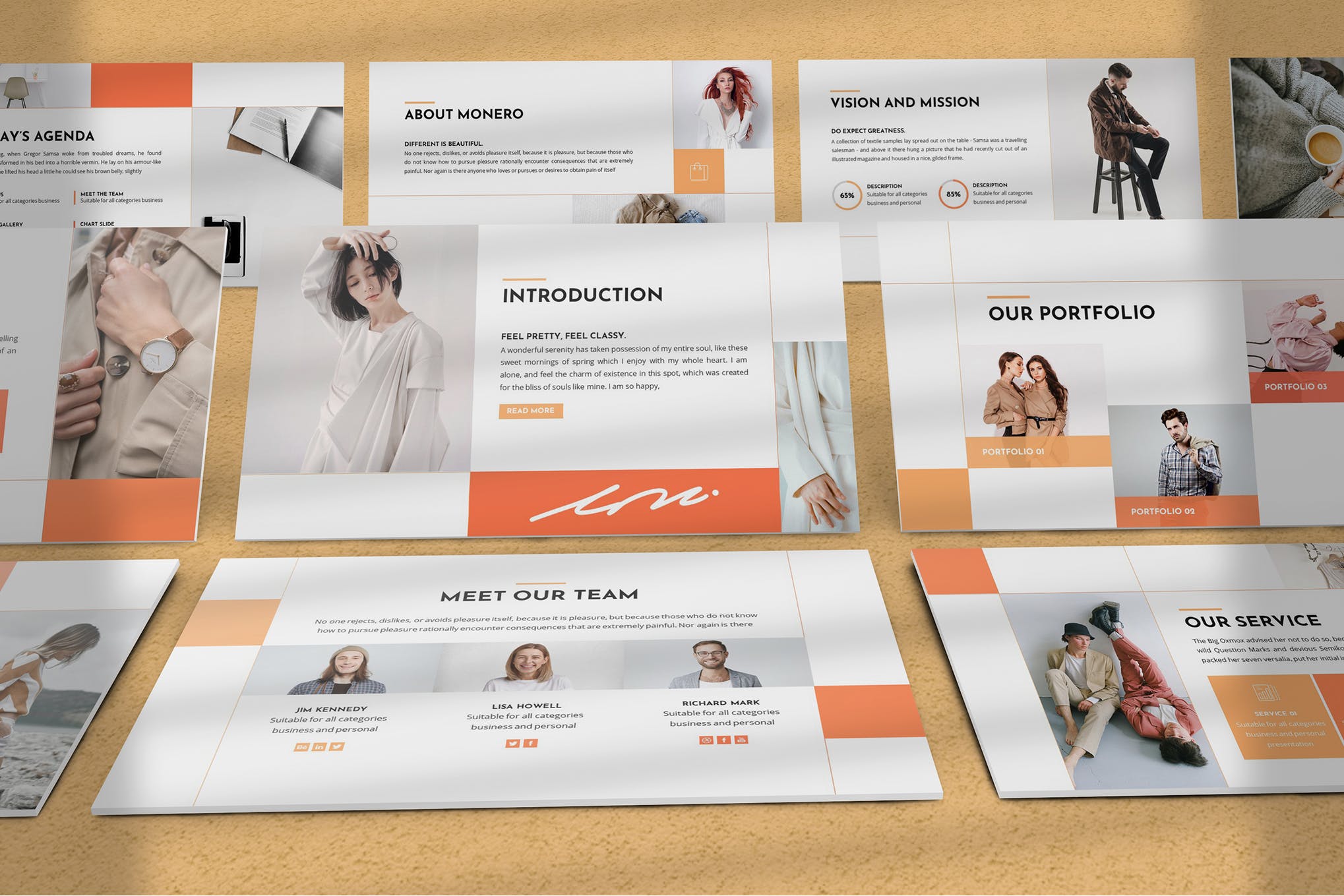 Bring together the modern and abstract style with the Monero Fashion PowerPoint template. It's a minimalistic beauty that manages to provide you with everything you need to make an incredible portfolio presentation, whilst not cluttering its slides with too much design.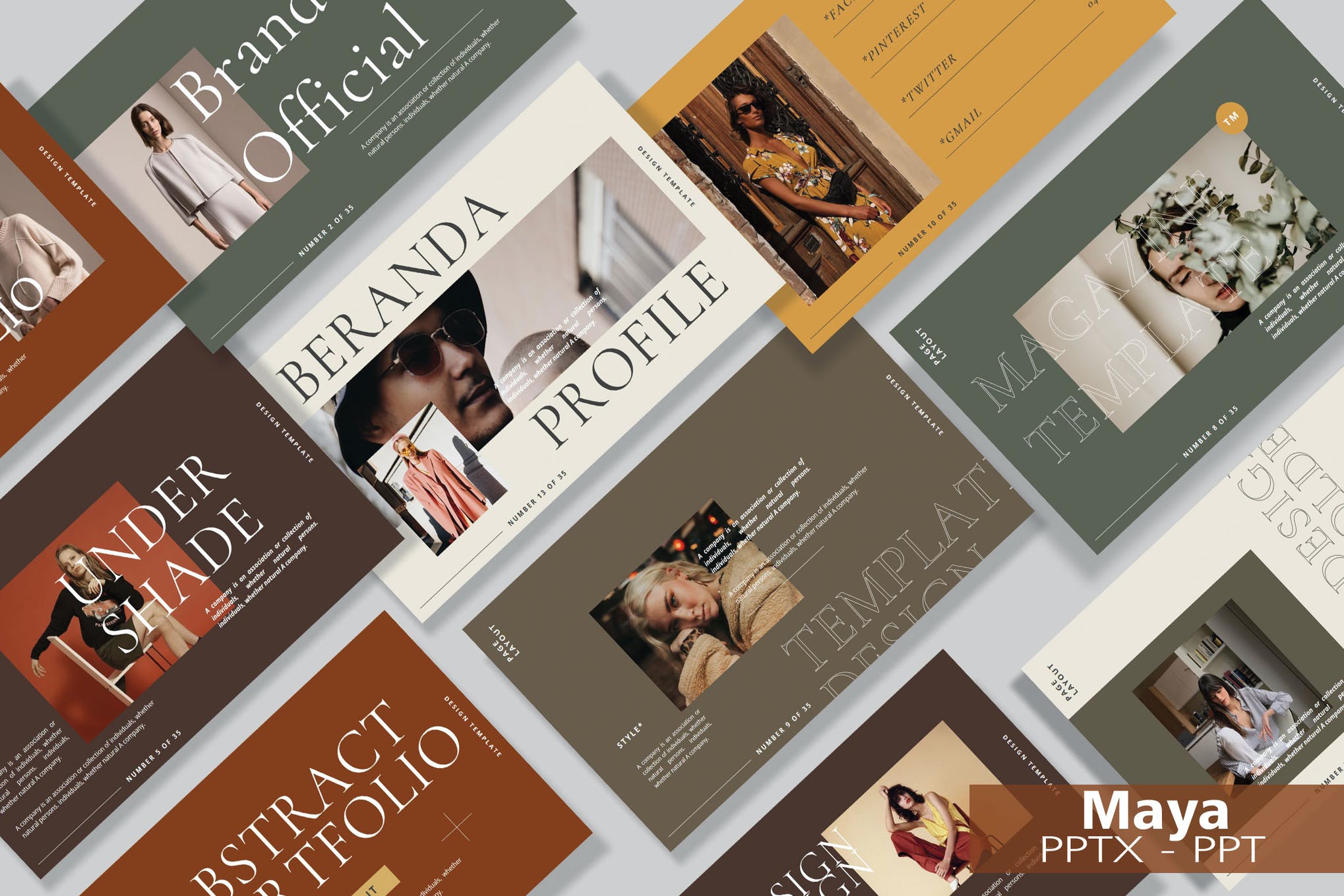 Maya is a truly unique template aesthetic that we don't see too often. Each slide is tailored in an ultra-modern fashion and allows you to customize the space that your portfolio pieces take up on each slide. A great option for those looking for more creative freedom over how their presentation looks.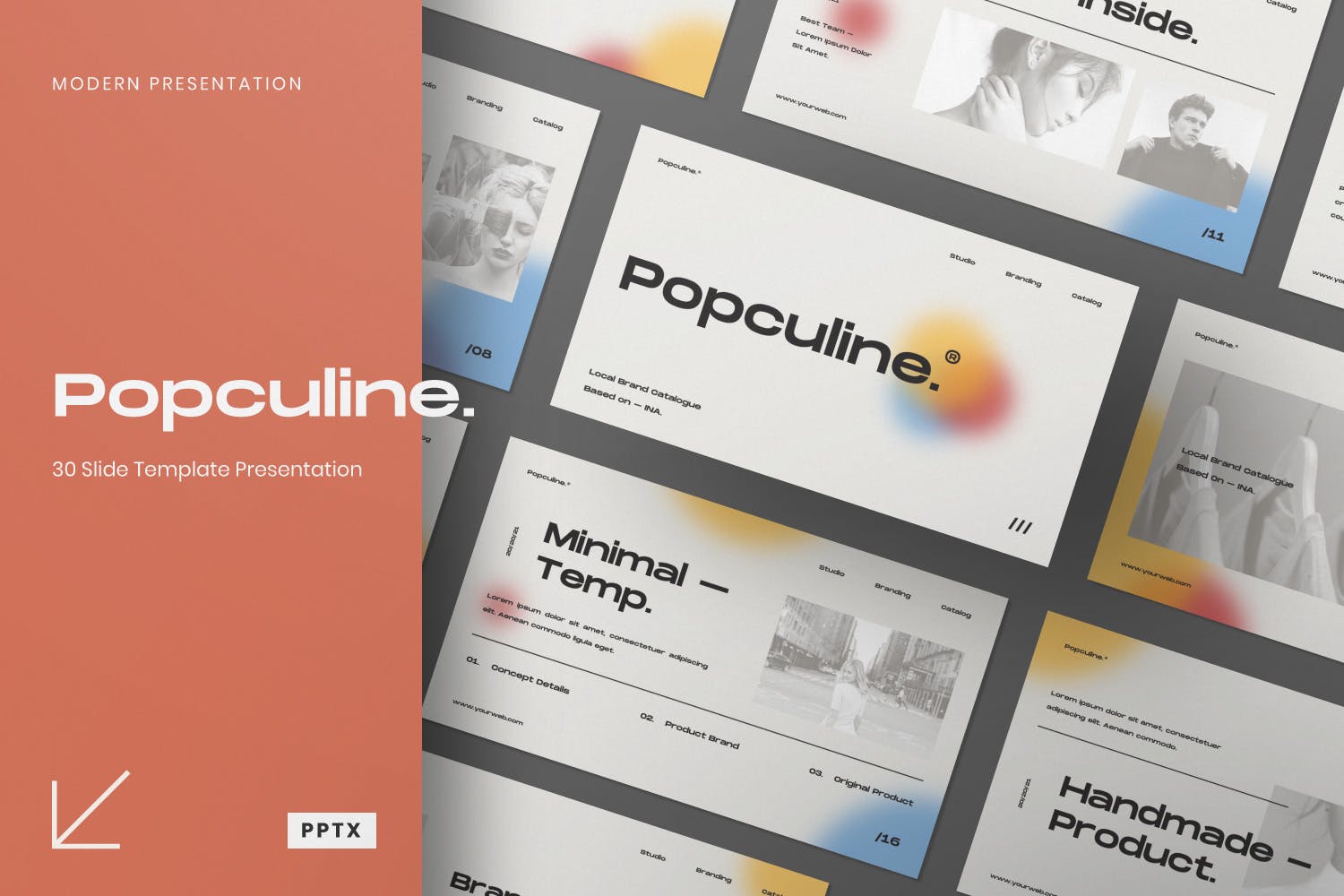 Next in our list of the best fashion ppt templates is Popculine, a modern and elegant fashion PowerPoint template, providing you with a balance between professionalism and creative expression. It uses a range of lookbook slide designs and many variations of layout and text.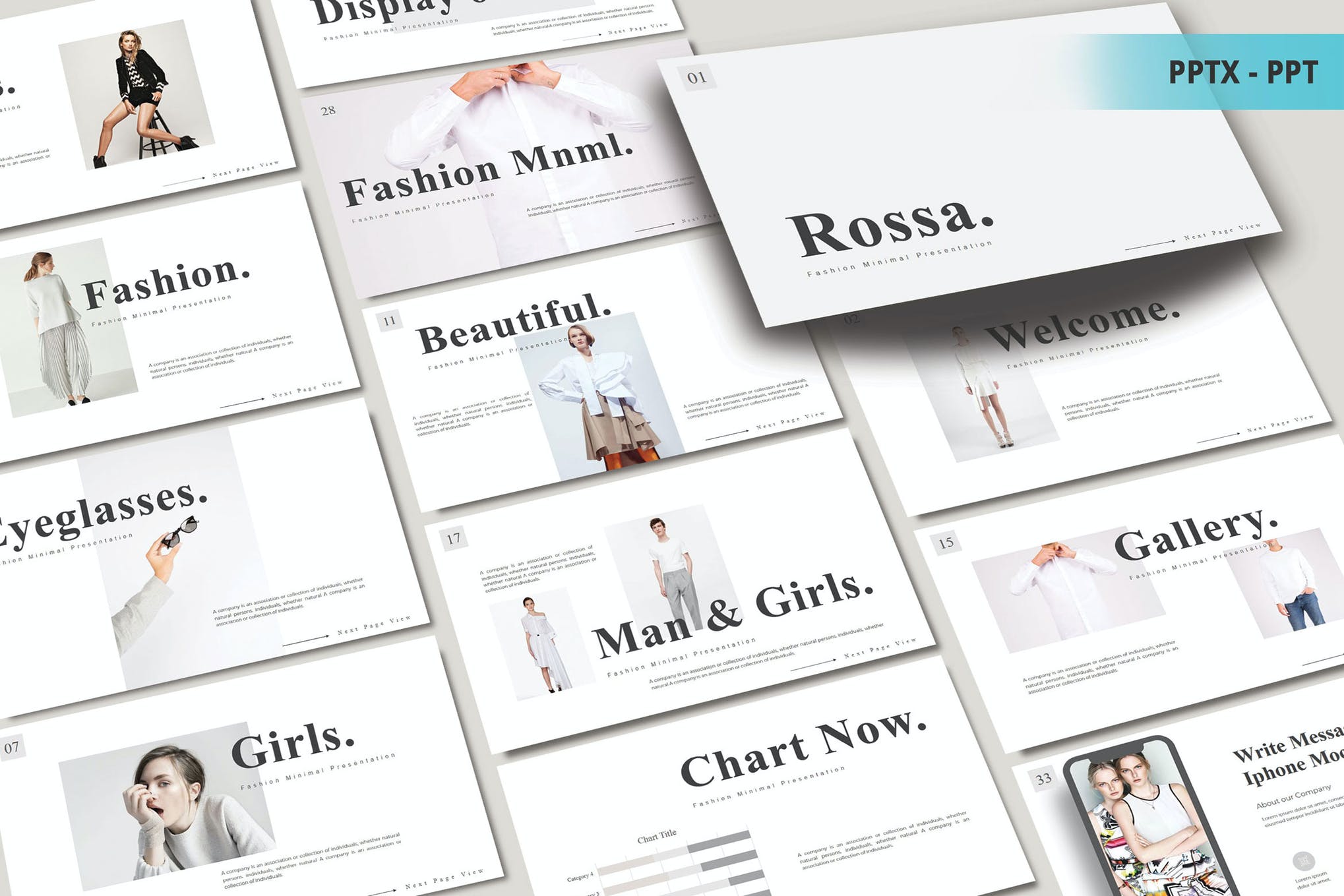 Bring a touch of minimalistic white to the page with the Rossa Fashion ppt Template. You don't always need to bring a hyper-stylized template to the table to create a great fashion presentation, and Rossa is definitely proof of that.
Free Fashion PowerPoint Templates
You don't have to spend any money to get your hands on some great fashion PowerPoint templates. Let's take a look at some free fashion ppt slides that manage to stand out from the crowd.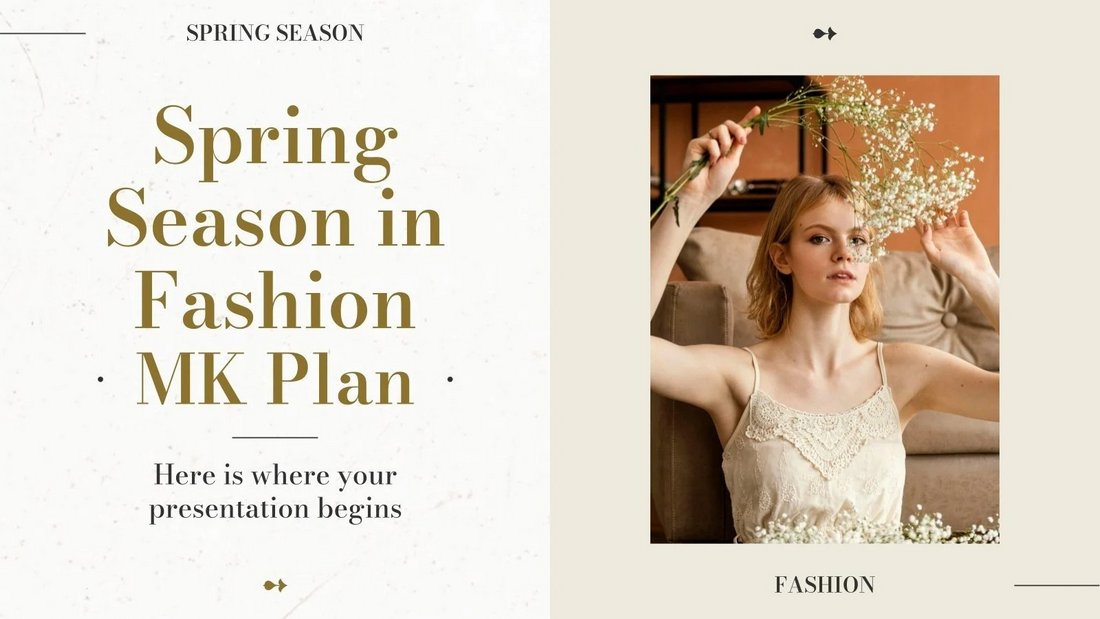 You can use this free PowerPoint template to make a convincing presentation for your fashion brand marketing plans. It features 30 unique slides with charts, graphs, and more for crafting professional presentations.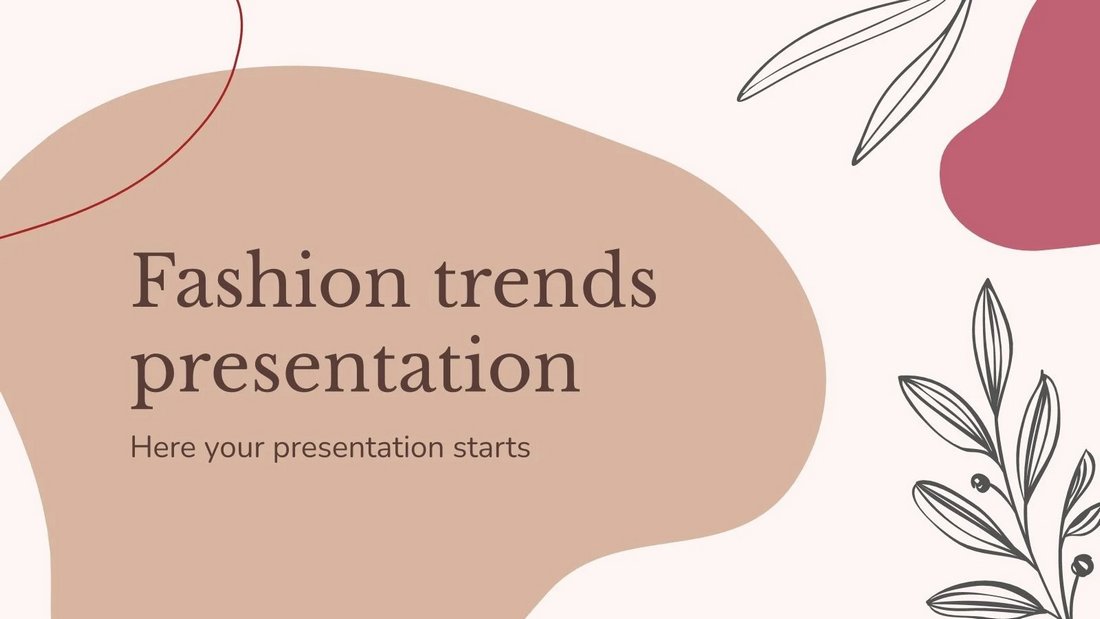 This free PowerPoint template comes with a set of colorful slides filled with creative shapes and objects. It's perfect for making a presentation to showcase trends in the fashion business. The template includes 33 different slides.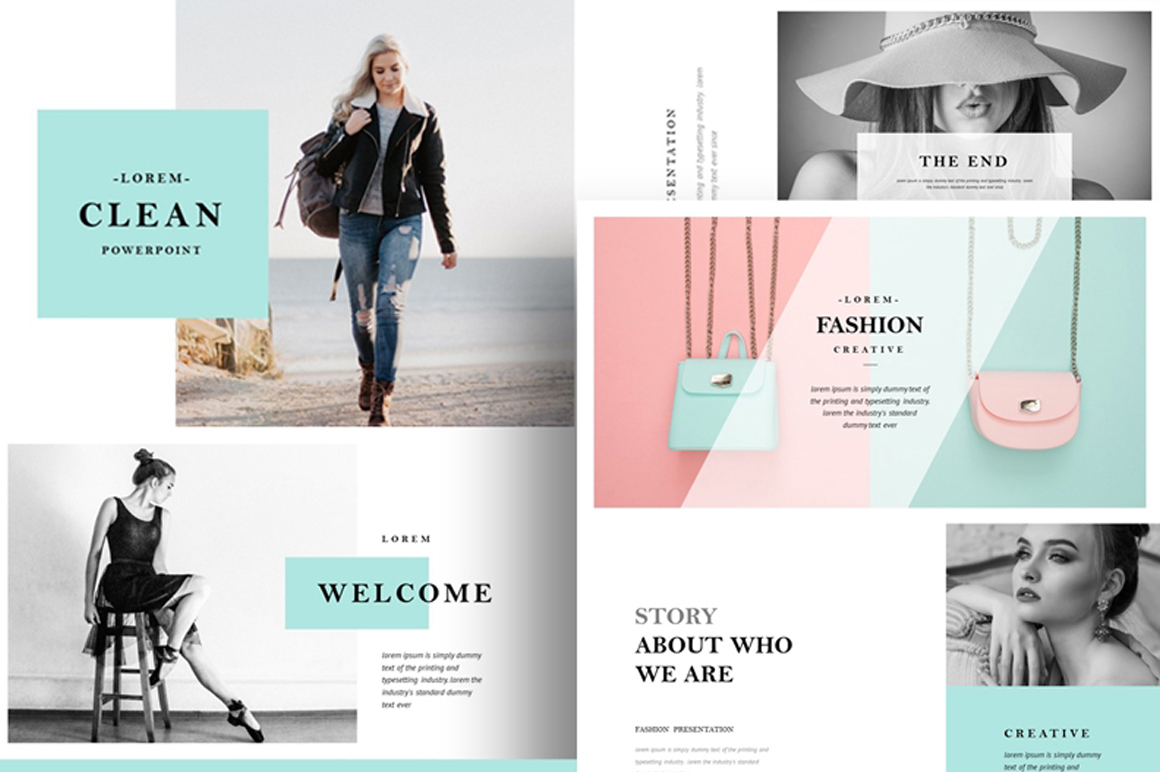 If you're looking to hunt down the best fashion PowerPoint templates available on the internet for free, this option is well worth checking out. It comes with 10 unique slides completely moldable to your specific requirements. Grab it now.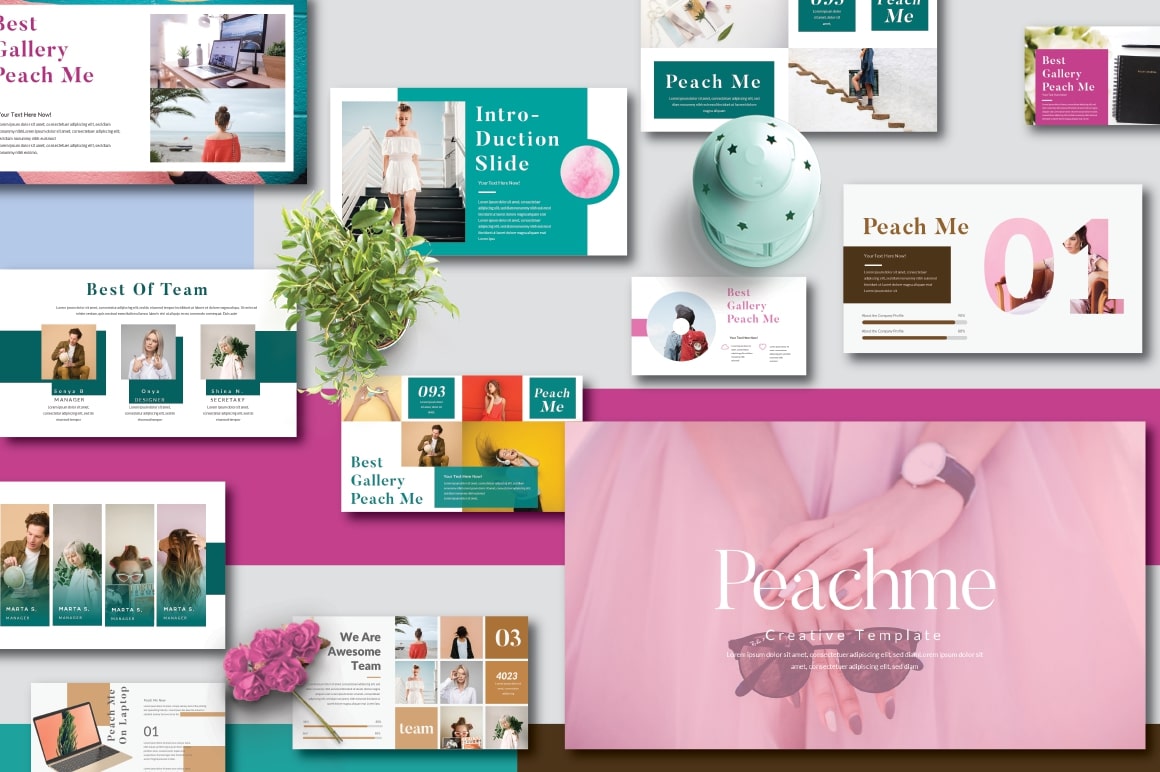 Peachme is an ultra-modern and stylish template guaranteed to take your dull, and boring presentation to next level, and leave a lasting impression on the clients. It's one of the best fashion ppt templates out there, and a must-have in your PowerPoint toolbox.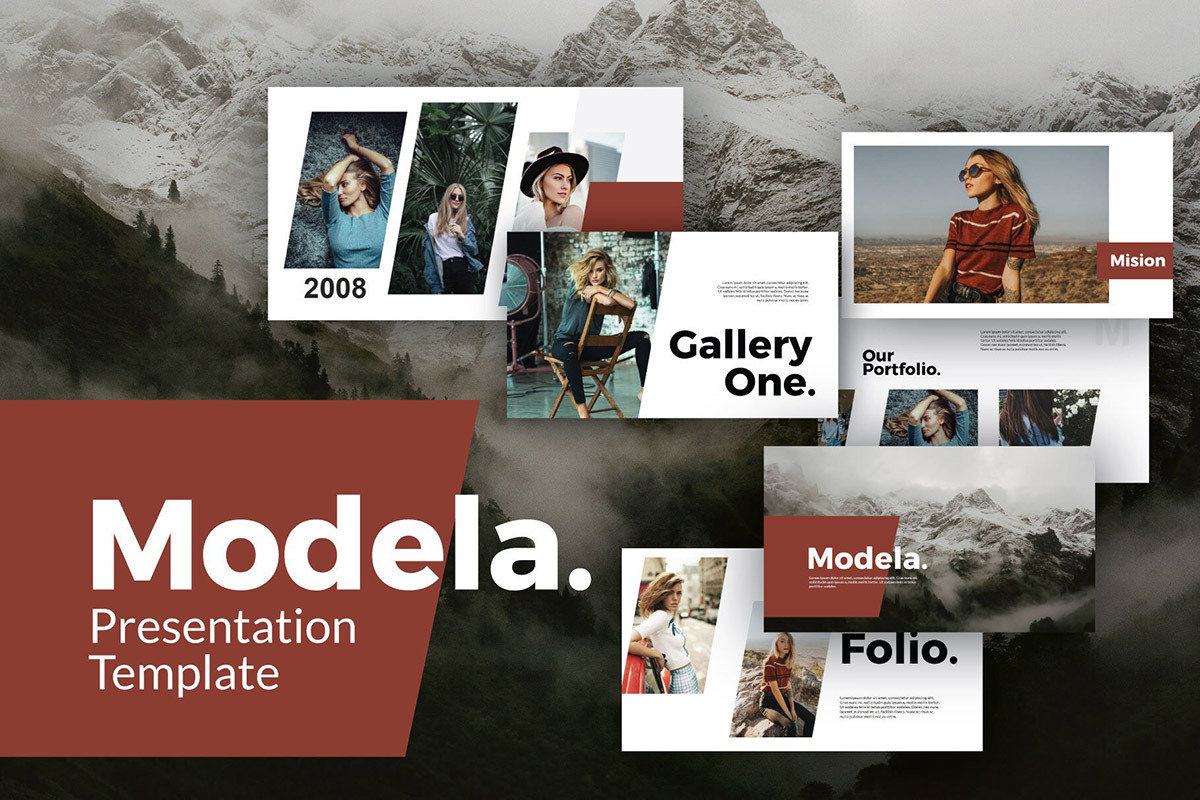 Show off your fashion portfolio with Modela, a beautifully tailored PowerPoint template that uses a modern and clean style, and comes equipped with a range of infographics, and editable elements to keep you busy. A great option for those looking for a foundation to build on.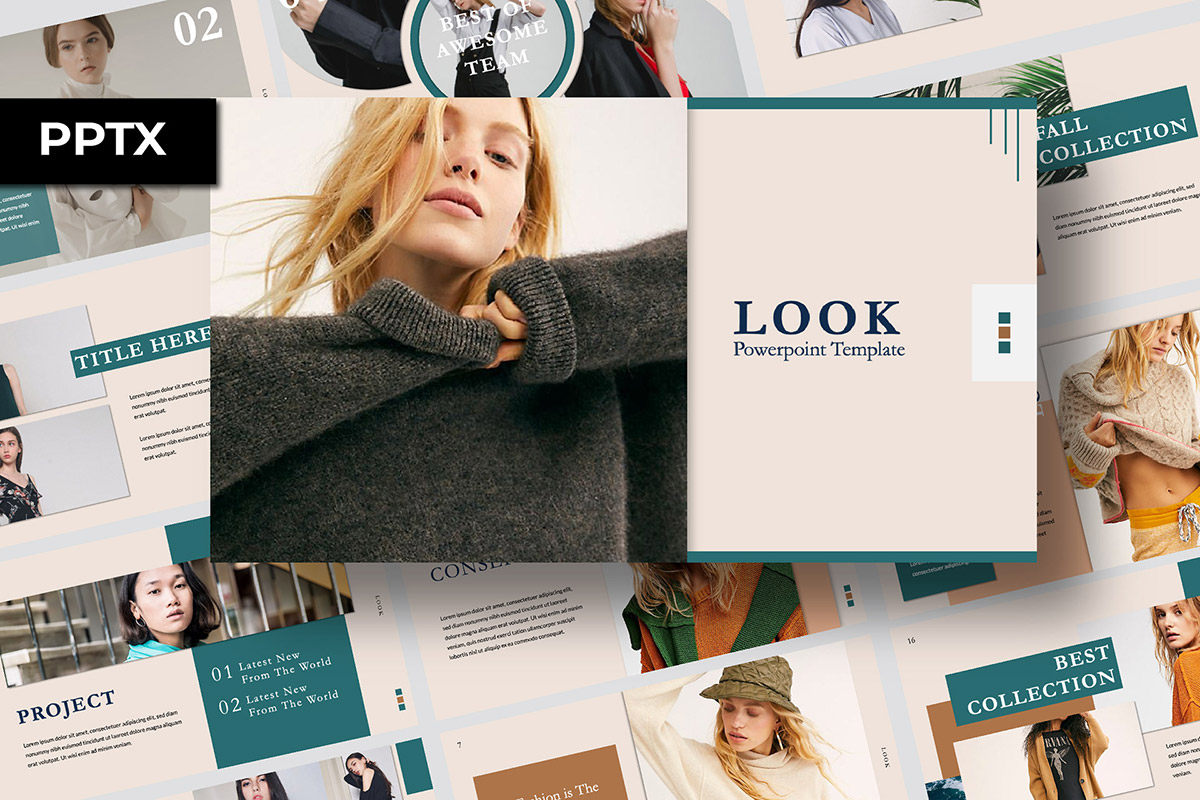 Pitch your fashion portfolio the right way with Look, a stunning PowerPoint template that provides you with a range of tailored custom slides, all designed to help you create a perfect fashion presentation with ease.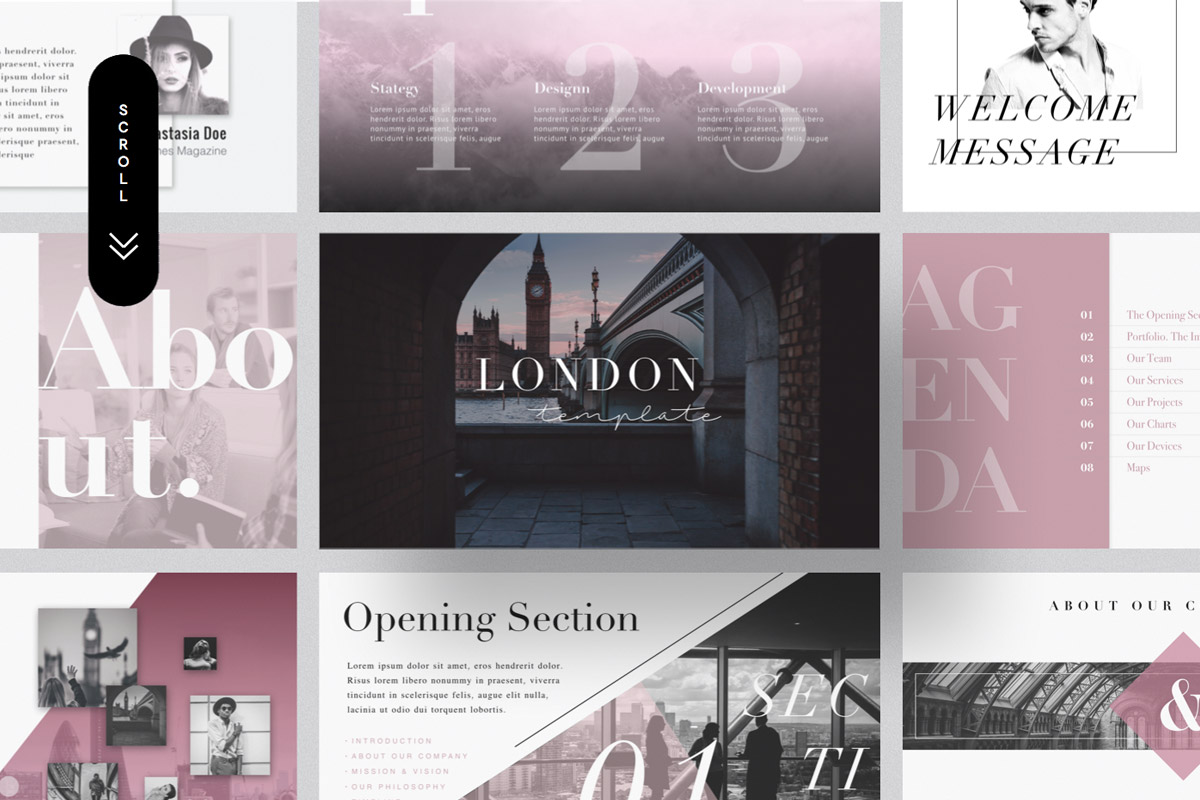 London is a simple, and effective presentation format for your fashion portfolio. It provides you with a range of image-centric slide designs, in a captivating minimalistic style. Try it out for your next presentation, and blow your clients away.
Create an Amazing Presentation with These Fashion PPT Templates!
Whilst there is nothing easy about getting a fashion portfolio together, that doesn't mean finding a great fashion presentation template also has to be a struggle. With these fashion PowerPoint templates under your belt, you have everything you need to create an incredible portfolio presentation with ease.