20+ Best Fall & Autumn Lightroom Presets (+ Free Fall Photo Filters) 2021
It can be a frustrating obstacle to overcome, when you want to take a picture in autumn or fall, but don't have a great landscape to get the iconic colors into your shot. Oftentimes, we assume that if we don't have access to a forest, it's just not going to happen.
Yet the truth couldn't be further from this conclusion. With a range of fall Lightroom presets, you can bring the soft orange hue of the autumn season to your pictures with a few simple clicks.
Lightroom presets are a professionally designed photo layer that will bring a certain effect to the screen, tailored by experts that know how to bring out very specific aesthetics in photos.
Today we'll be collecting a range of premium and free fall Lightroom presets together into a neat list, providing you with all of the options you need to make your next selfie a fall season dream.
Whether you're looking for premium fall Lightroom presets, or autumn Lightroom presets for free, everything can be found on our list!
Get everything you need to supercharge your Adobe Lightroom workflow. From just $16, get unlimited access to thousands of Lightroom presets, Photoshop actions, templates, graphics, fonts and photos.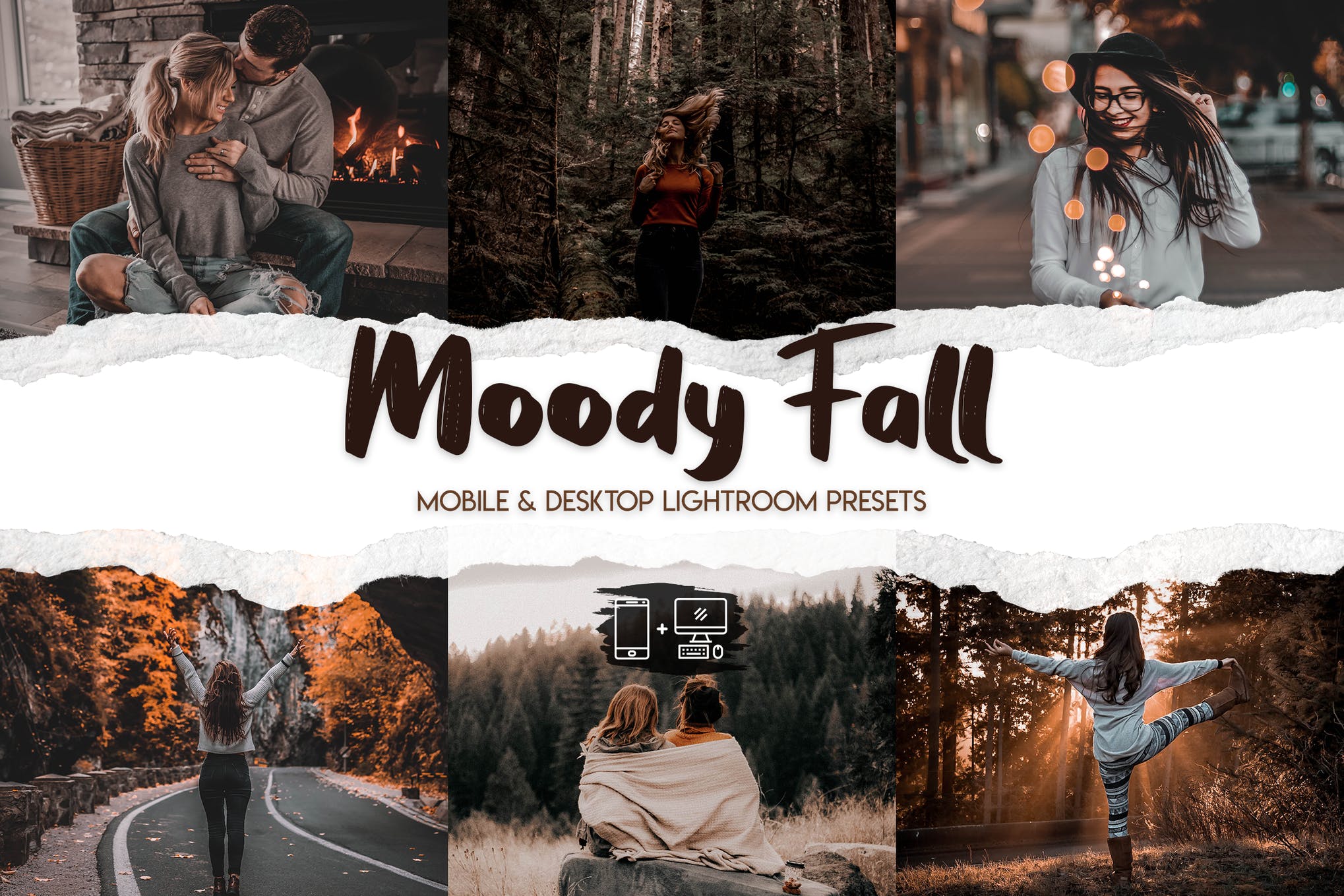 Bring a touch of autumn vibes to your pictures with the Moody Fall Lightroom preset collection. These presets are designed to bathe your pictures in a soft orange hue, with a deep contrast aesthetic. The package includes fifteen different preset options to choose from. A great option for those outdoor shots.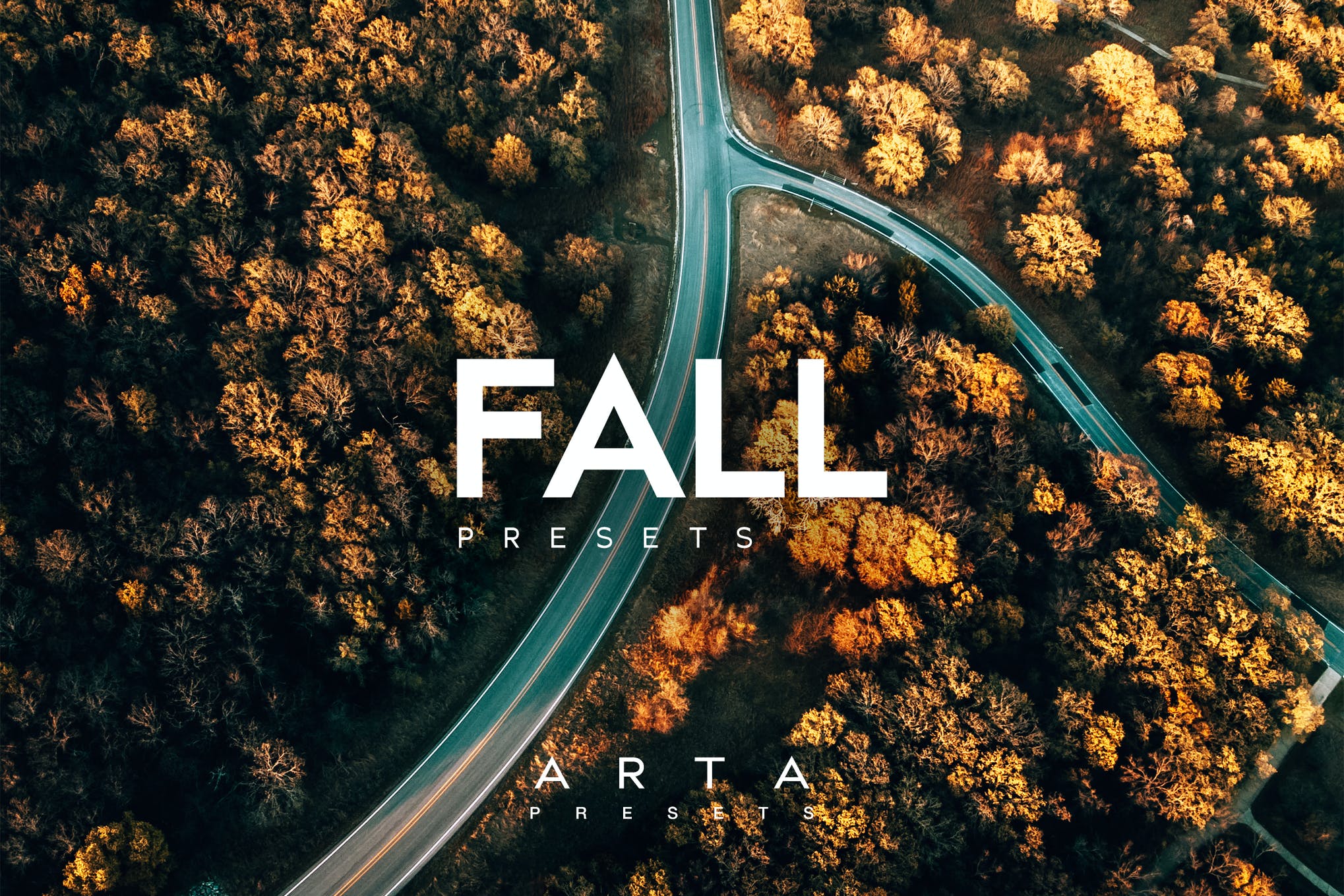 Arta is a collection of fall presets designed for Instagram, but excel at any landscape shots you're looking to take. It cuts down on harsh light and works to bring out a beautifully balanced color saturation. The collection consists of three presets for both desktop and mobile use.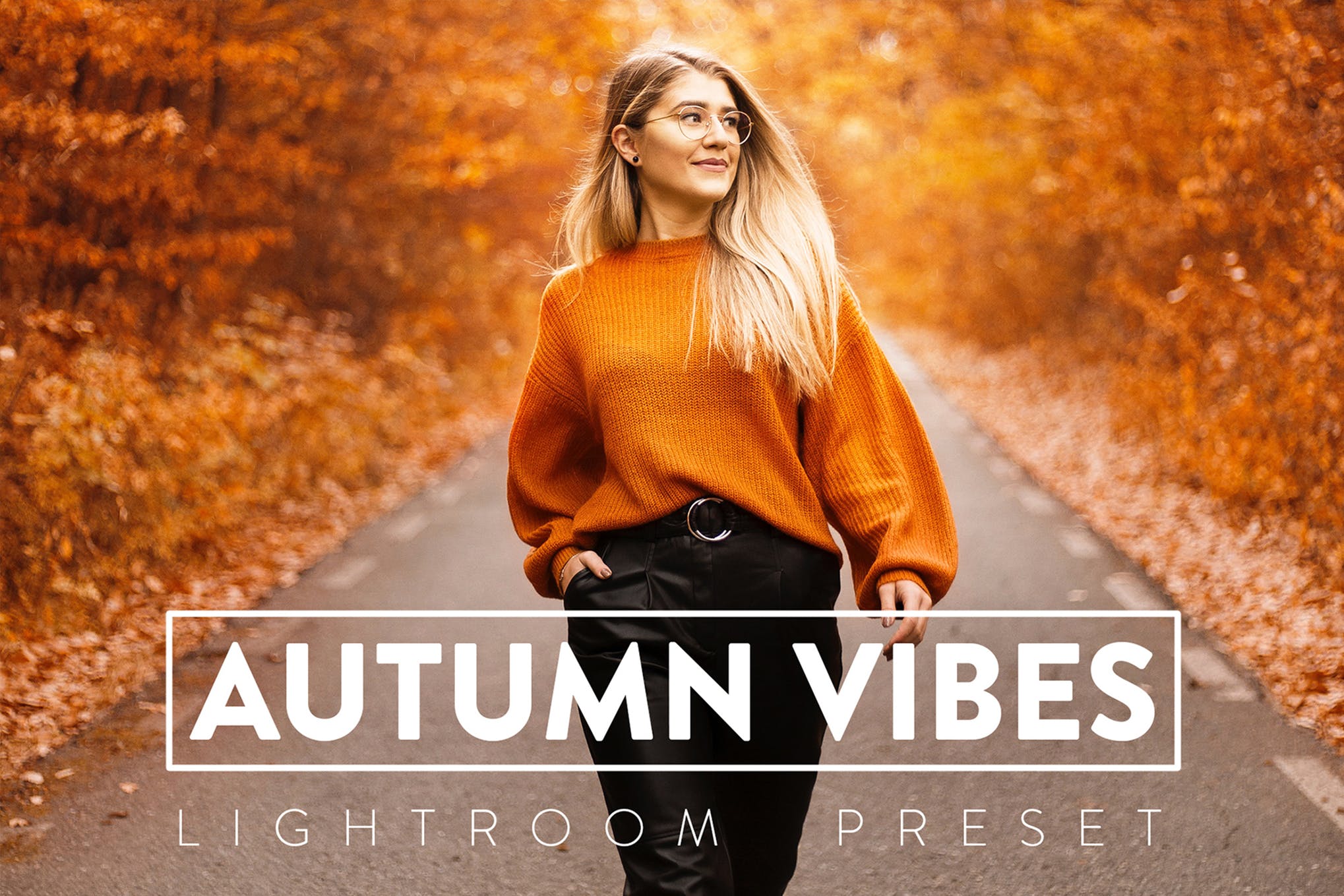 The Autumn Vibes Lightroom collection is an amazingly designed preset package. Each preset works to bring out those oranges, reds, and soft whites adding a touch of beautiful colors to shots taken even outside of the fall season.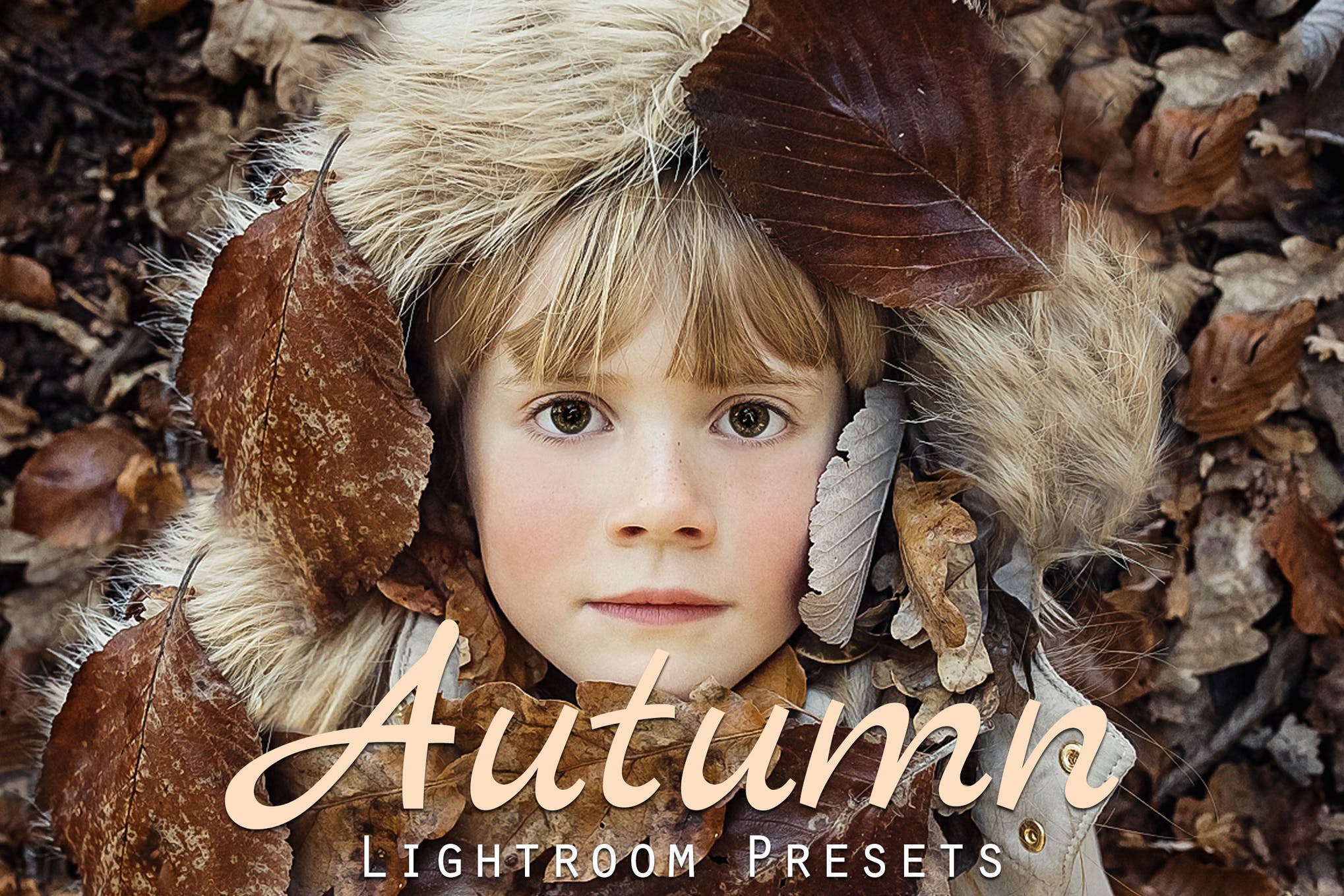 This collection of 50 Autumn Lightroom Presets is a great foundational resource for those looking to dabble in the autumn aesthetic. The package covers a wide range of fall season and autumn vibe effects and produces exceptional results on any picture you're looking to use them on.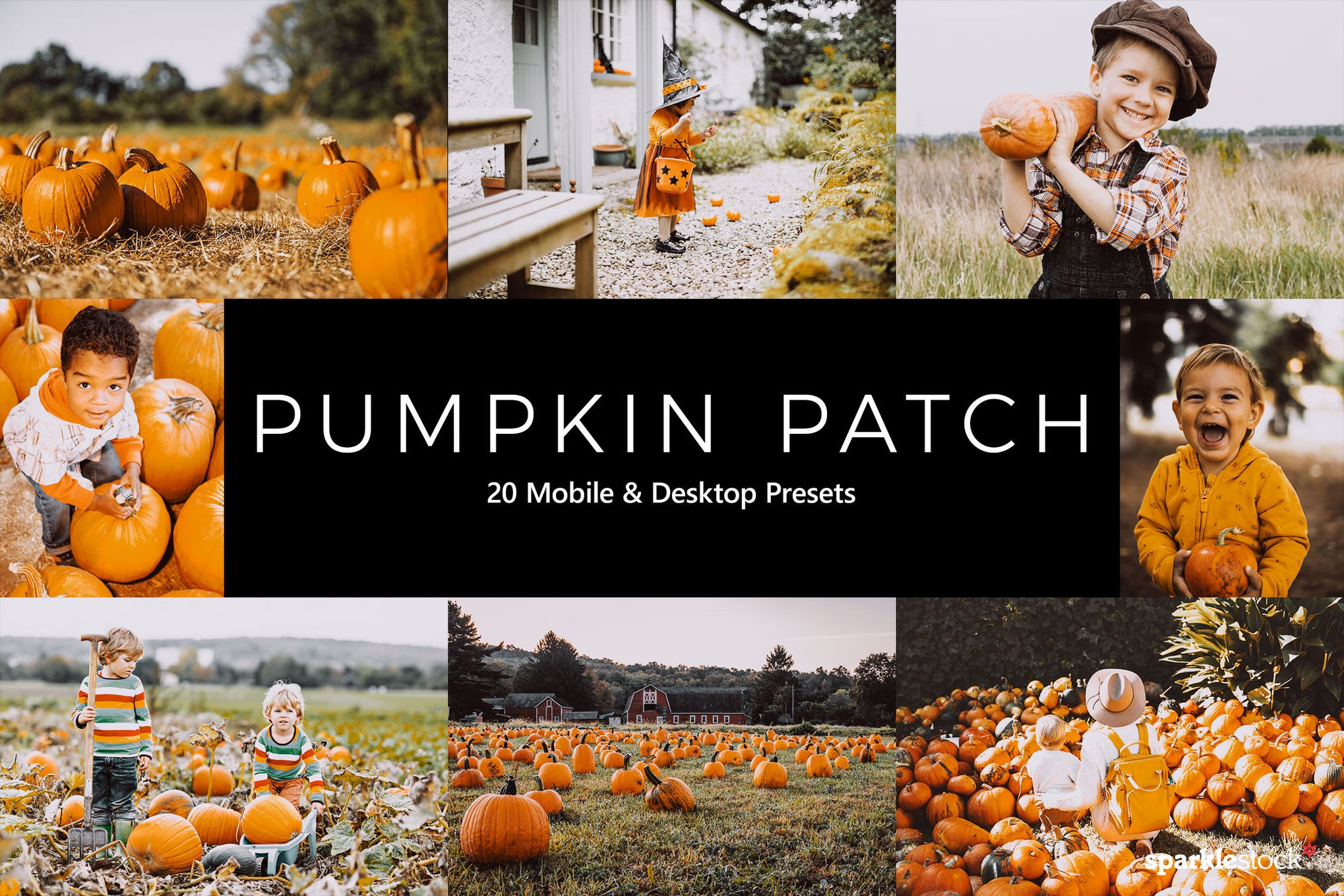 Bringing a unique Lightroom preset look to the table when it comes to the autumn and fall season style, isn't easy. Yet this collection manages to pull it off, providing you with a vibrant color balance, a deeper lined contrast, and a soft and captivating orange overlay.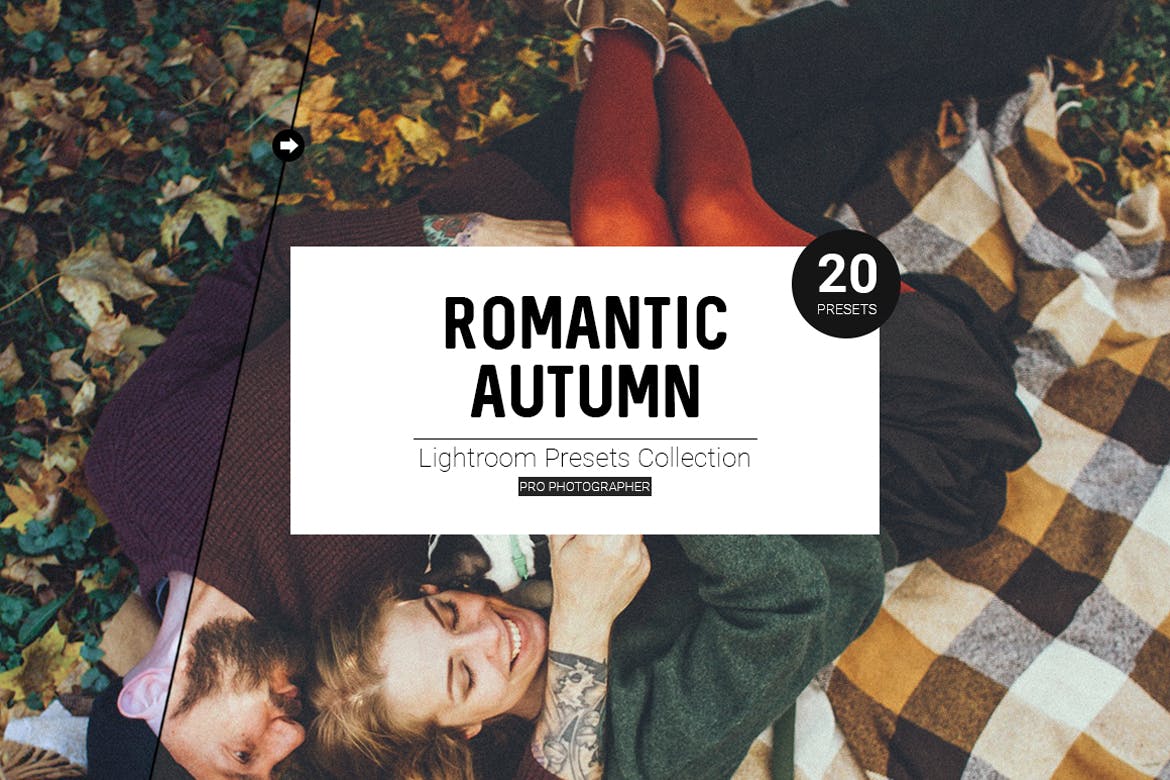 Want to add a touch of romantic flair to your autumn or fall season pictures? Then this Autumn Lightroom preset collection is right up your alley. It provides you with a range of twenty presets that manage to add a deep color saturation and make those romantic moments pop, and create a life-long memory.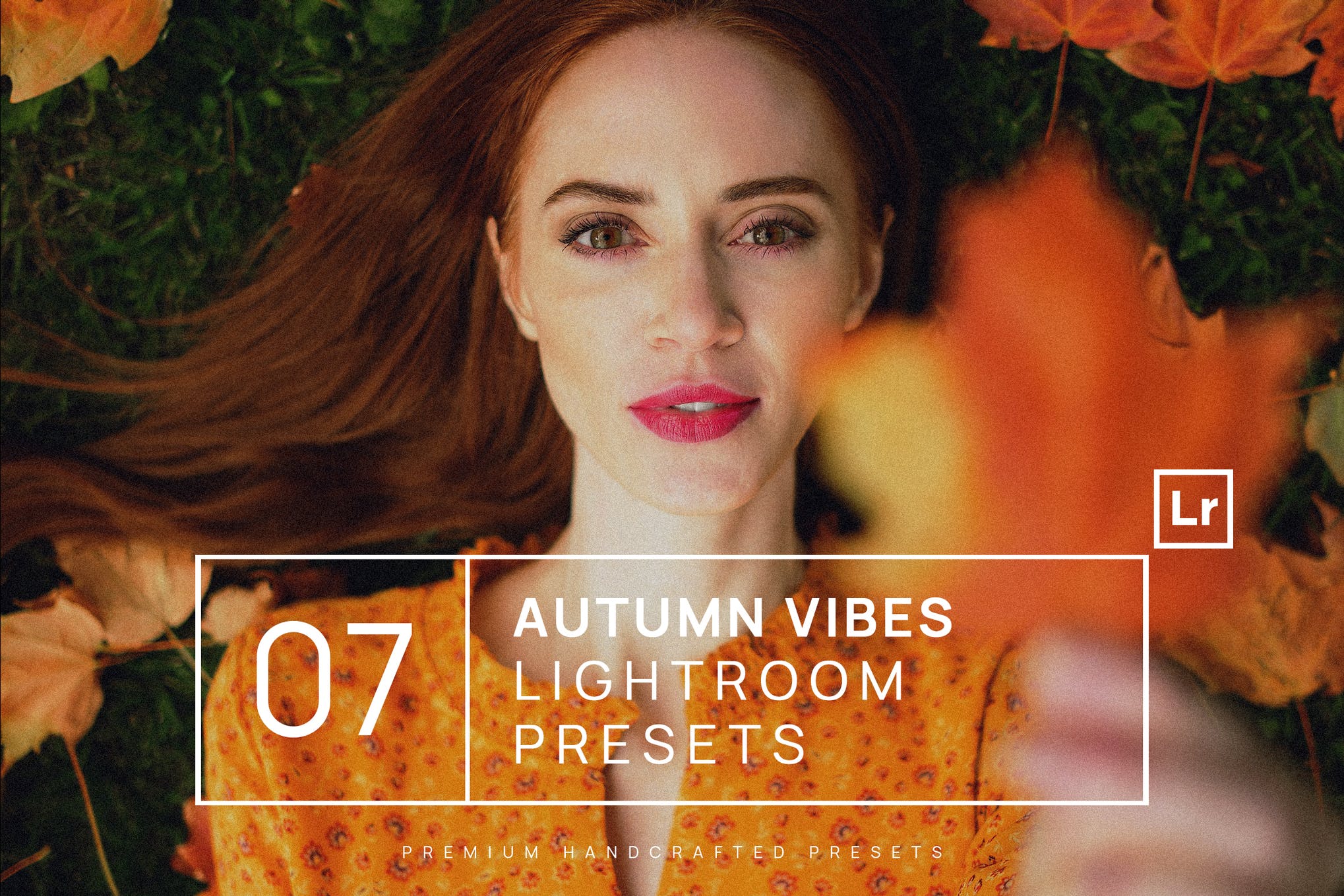 The Autumn Vibes collection is for those looking to bring a more minimalist approach to their preset options. Adding only a subtle touch of fall season flair to each picture, these presets manage to alter your pictures in an impressively non-destructive fashion.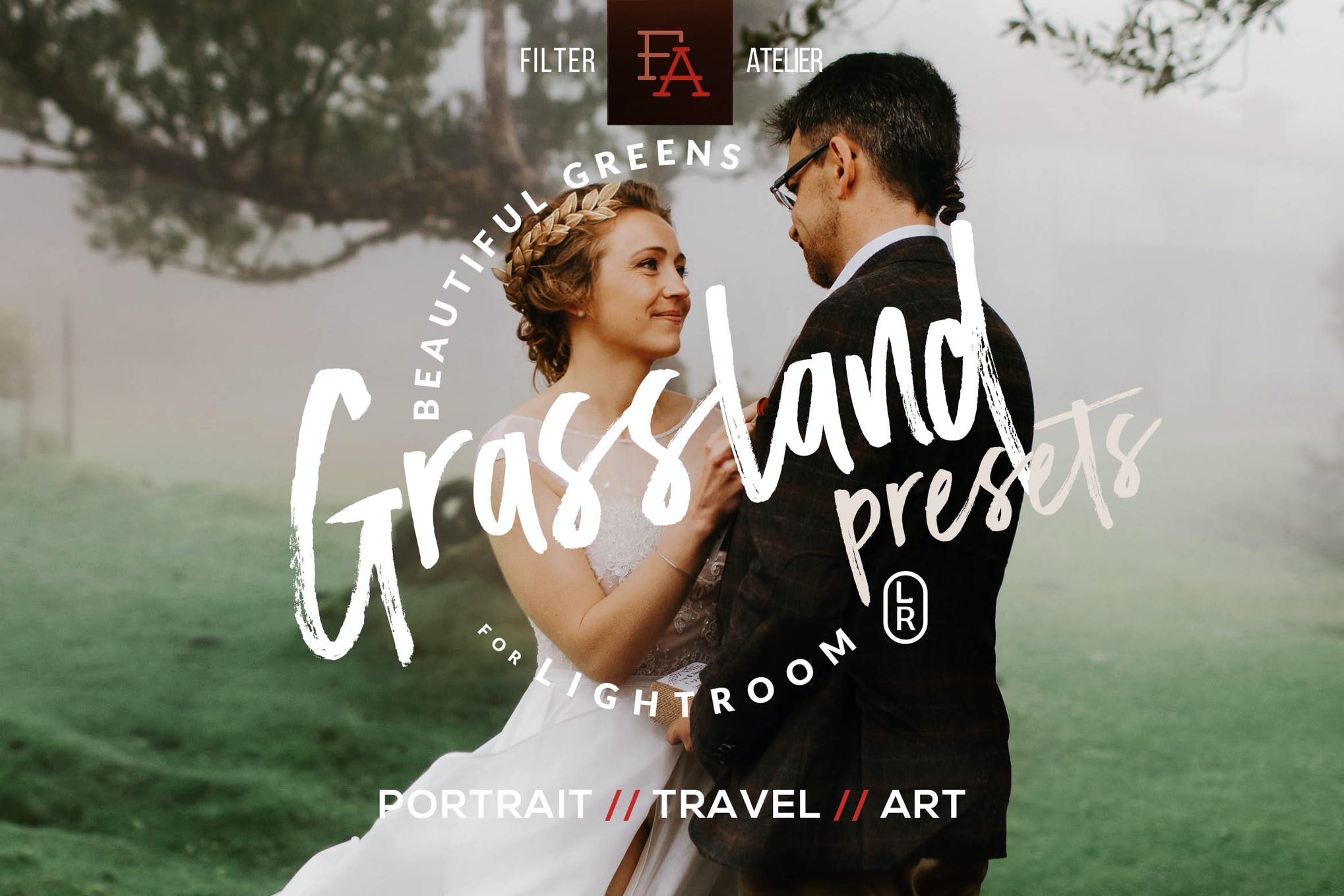 The Grassland Lightroom preset collection is a great way to bring a touch of the autumn season to your pictures, without getting in the way of the style of the picture itself. Primarily designed for weddings, Grassland provides you with over twenty options to make any picture a fall season dream.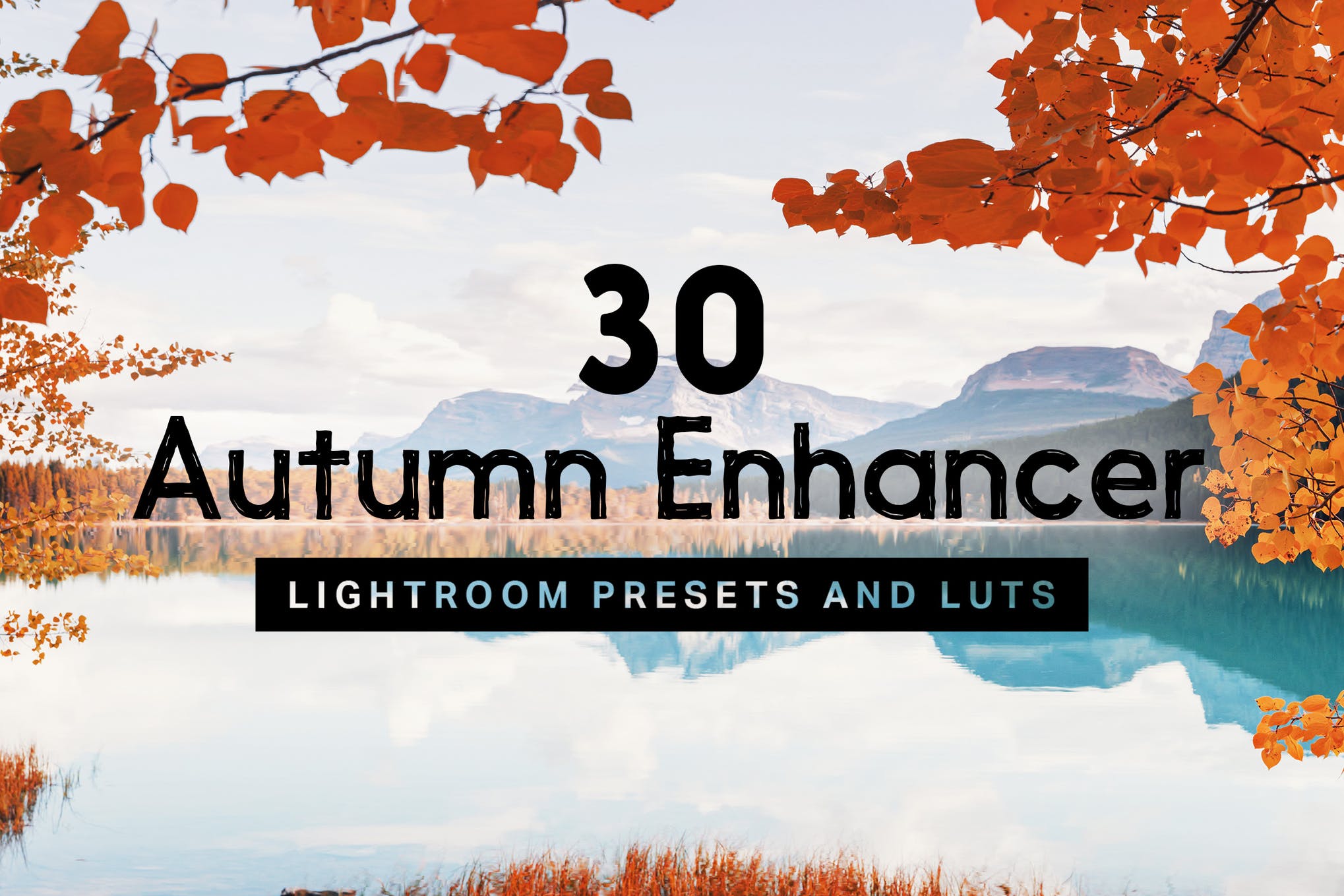 Looking to make those autumn colors truly bleed out of the screen? Then you need the Autumn Enhancer Lightroom preset collection consisting of a range of thirty presets that truly turn the dial up to eleven, and make those fall season colors absolutely pop out of the page.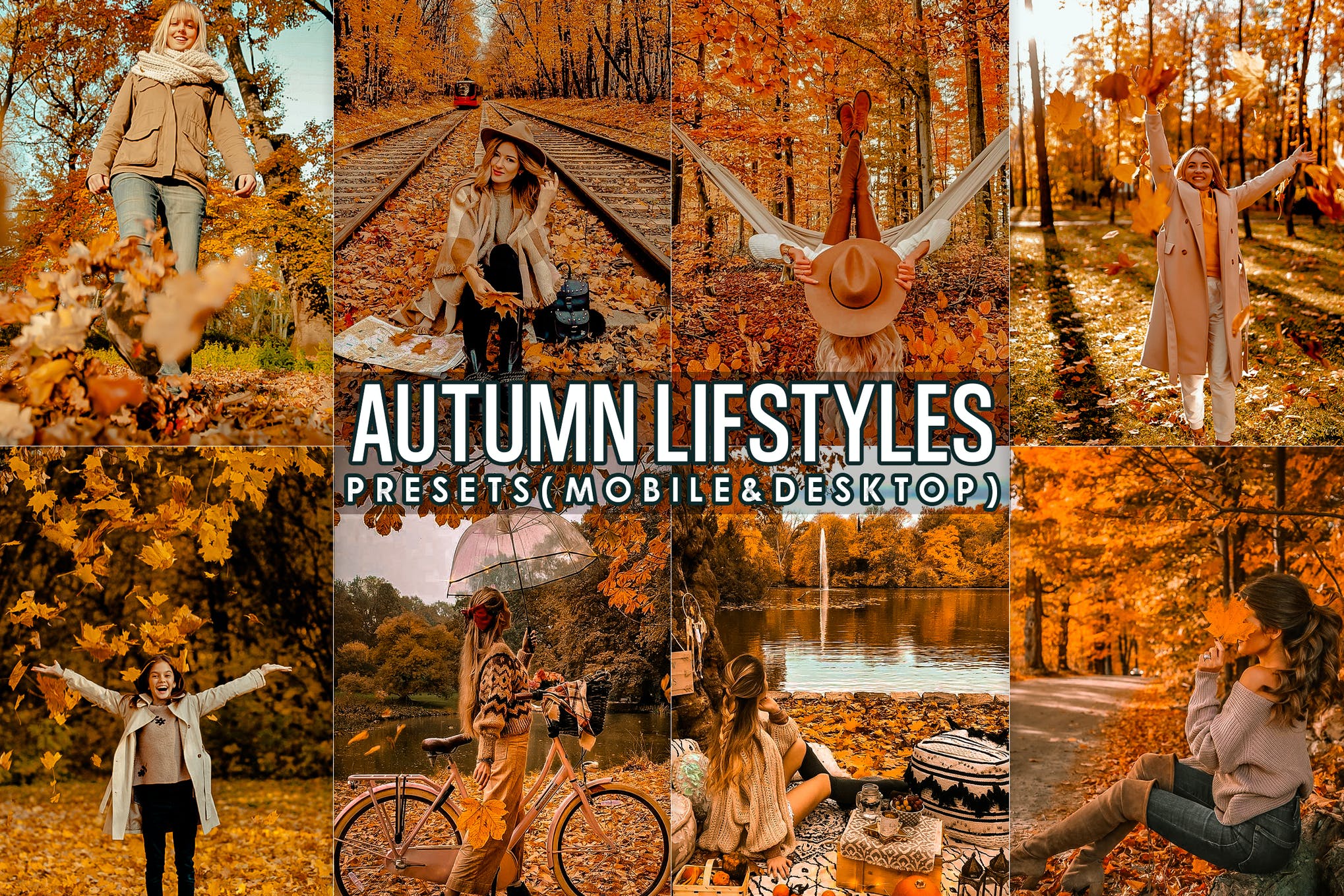 The Autumn Lifestyle Lightroom preset collection is designed for those taking outdoor shots, with wide landscape backgrounds. These presets will work hard to bring out every drop of color, whilst also enhancing your picture in the forefront with a deep contrast approach. The package includes six different presets, supported on both desktop and mobile.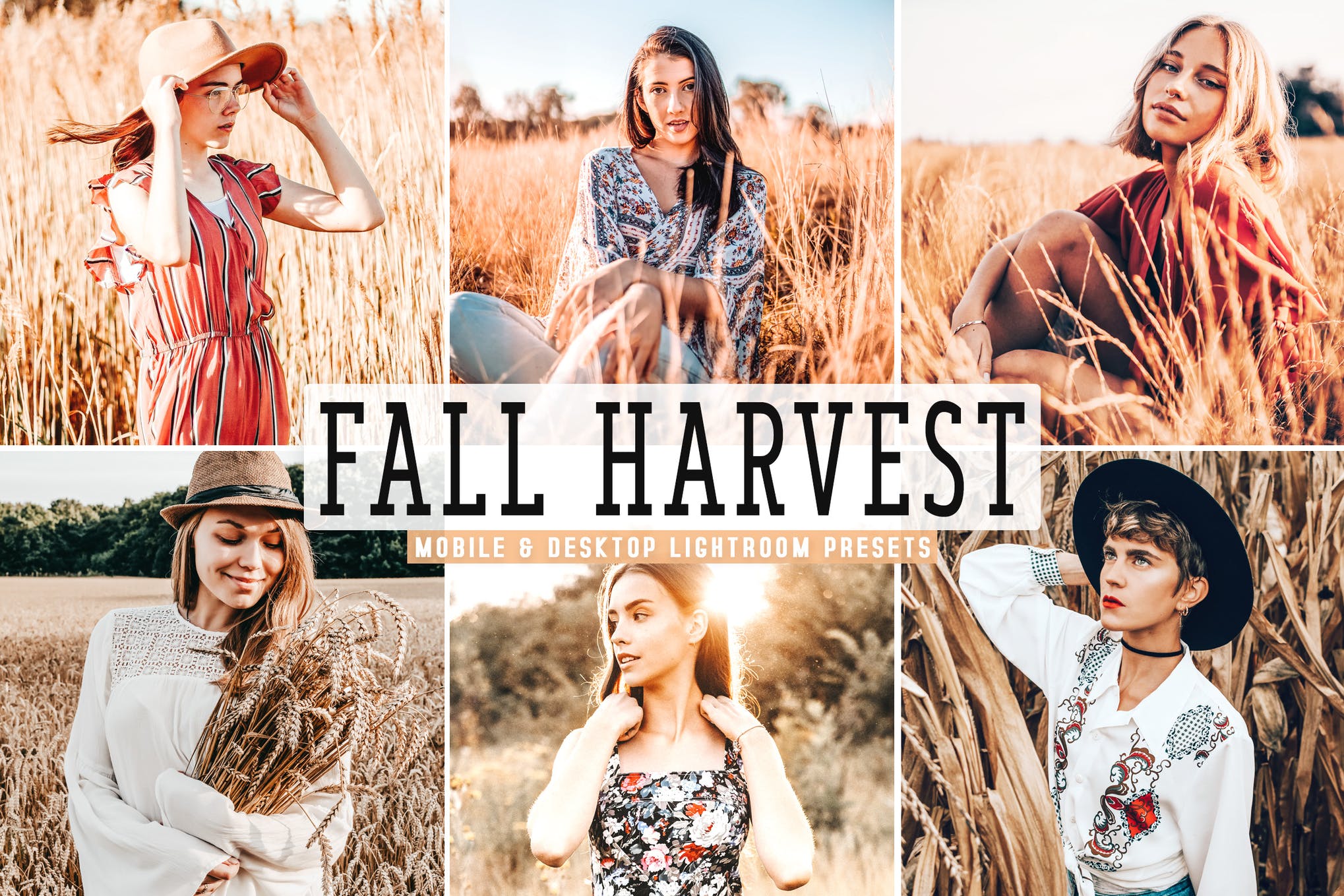 Bring the soft touch of the fall season with the Fall Harvest Lightroom package, providing you with a range of presets that work to bring forth the essence of the fall season in every picture. The package includes thirteen different presets, supported on both mobile and desktop.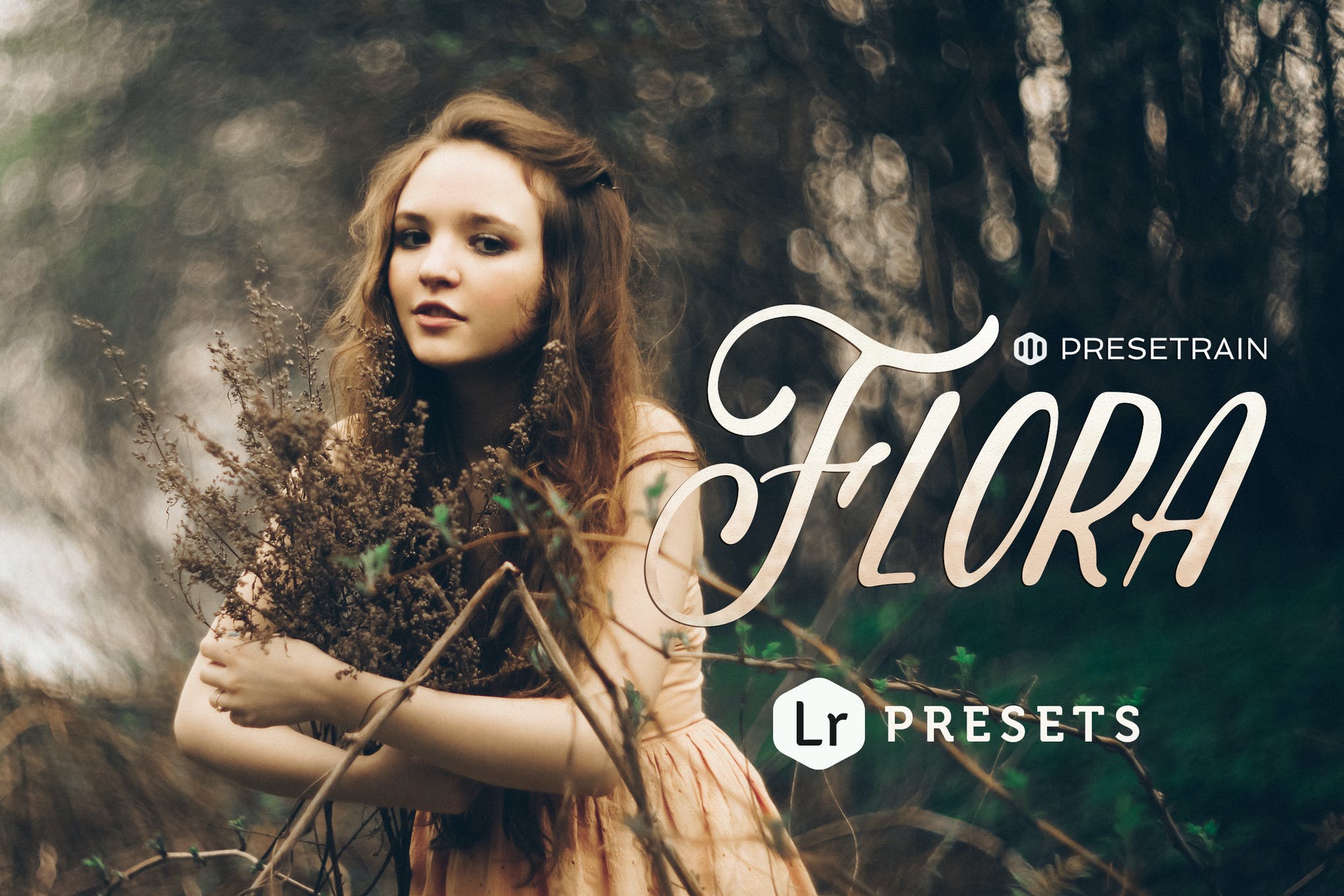 Flora is a Lightroom preset package that brings a lot of personality to the table. Taking a slightly different approach compared to many other autumn season presets, Flora is designed to add a slight blur and bring forth darker colors. The aesthetic is unique and may suit your style of pictures.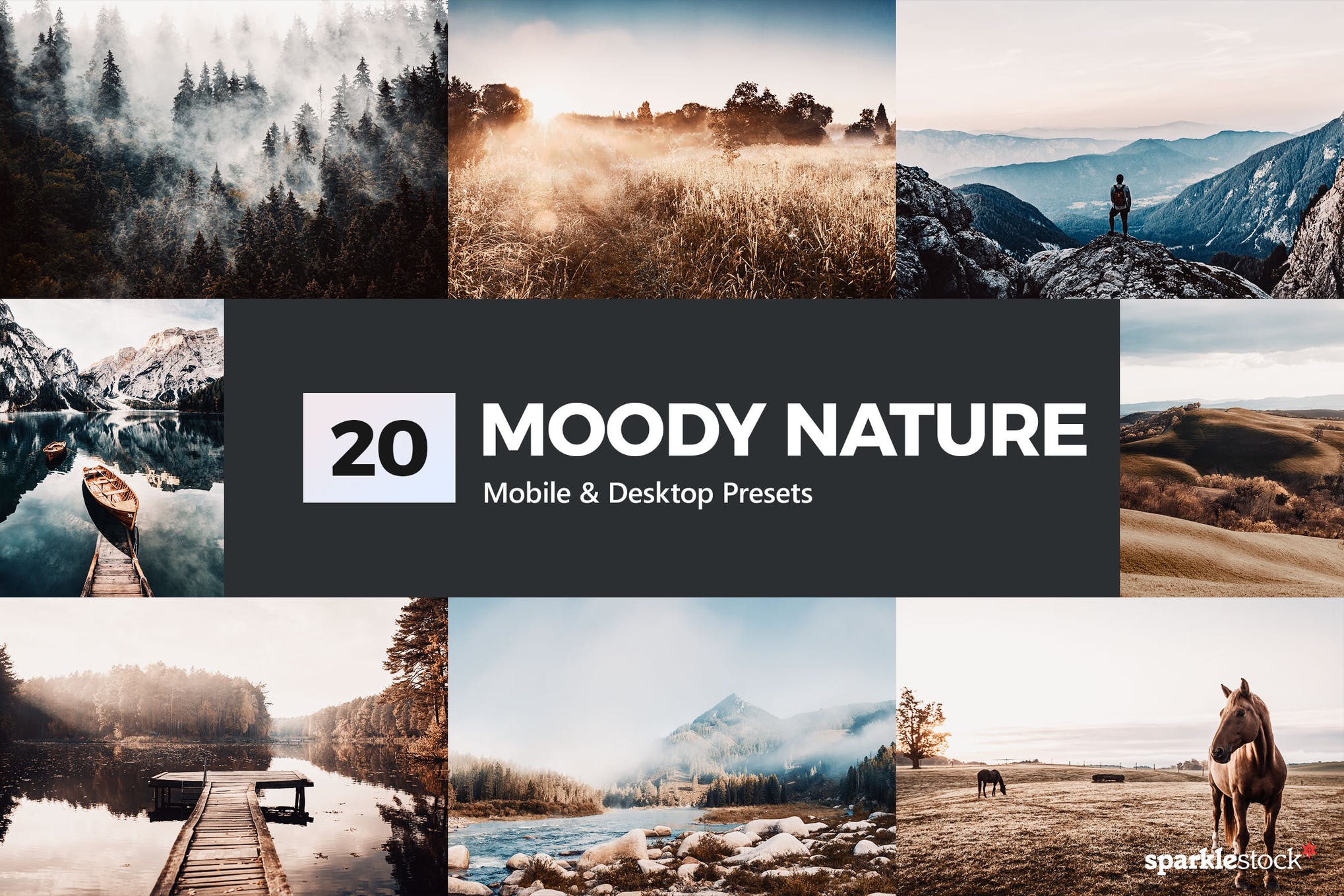 Want to add a touch of moody vibes to your pictures, whilst also enhancing the autumn aesthetic? Then the Moody Nature package of Lightroom presets is what you're looking for. It offers a range of twenty presets that excel at landscape shots, as well as breathtaking visuals.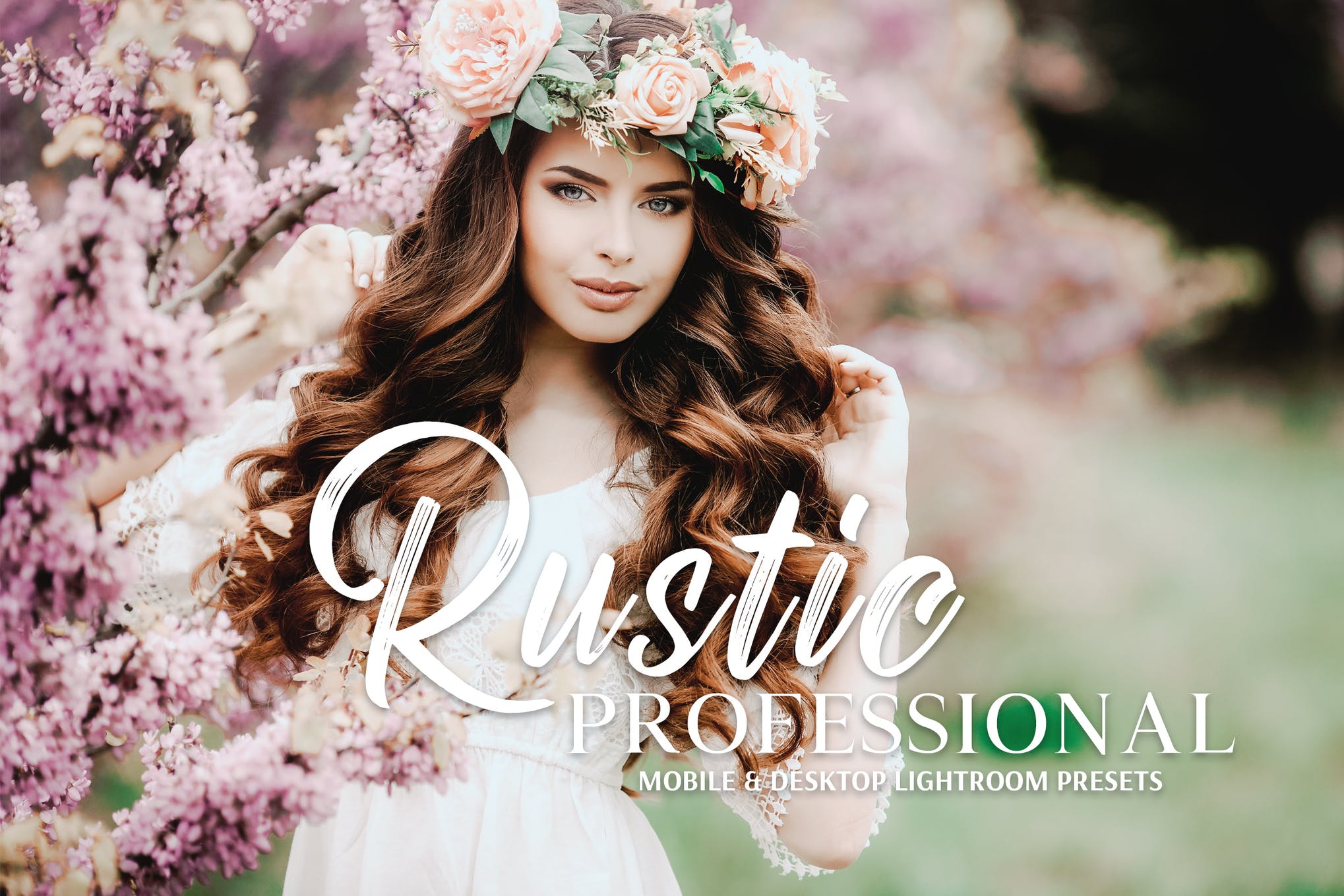 Bring the colors of the fall season to your pictures with the Rustic Pro Lightroom preset package. It offers a range of eleven different presets, all professionally crafted to provide a different aesthetic for different picture styles.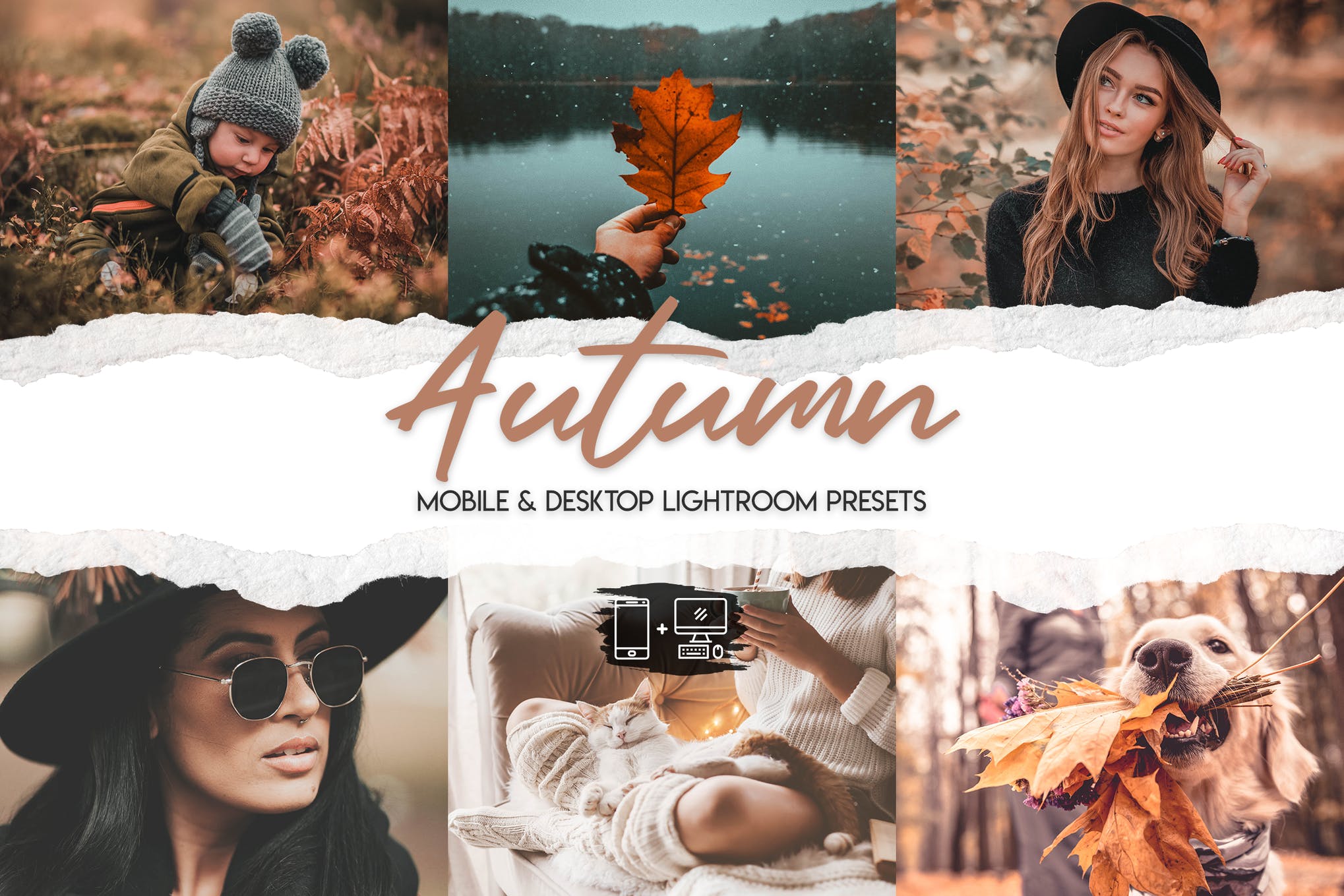 Sprinkle a dash of a cozy autumn day with this Lightroom preset collection comprising fifteen presets that are designed to give a more subtle, yet effective, effect to your pictures. A great choice for those wanting to only slightly enhance the aesthetic design of their photos!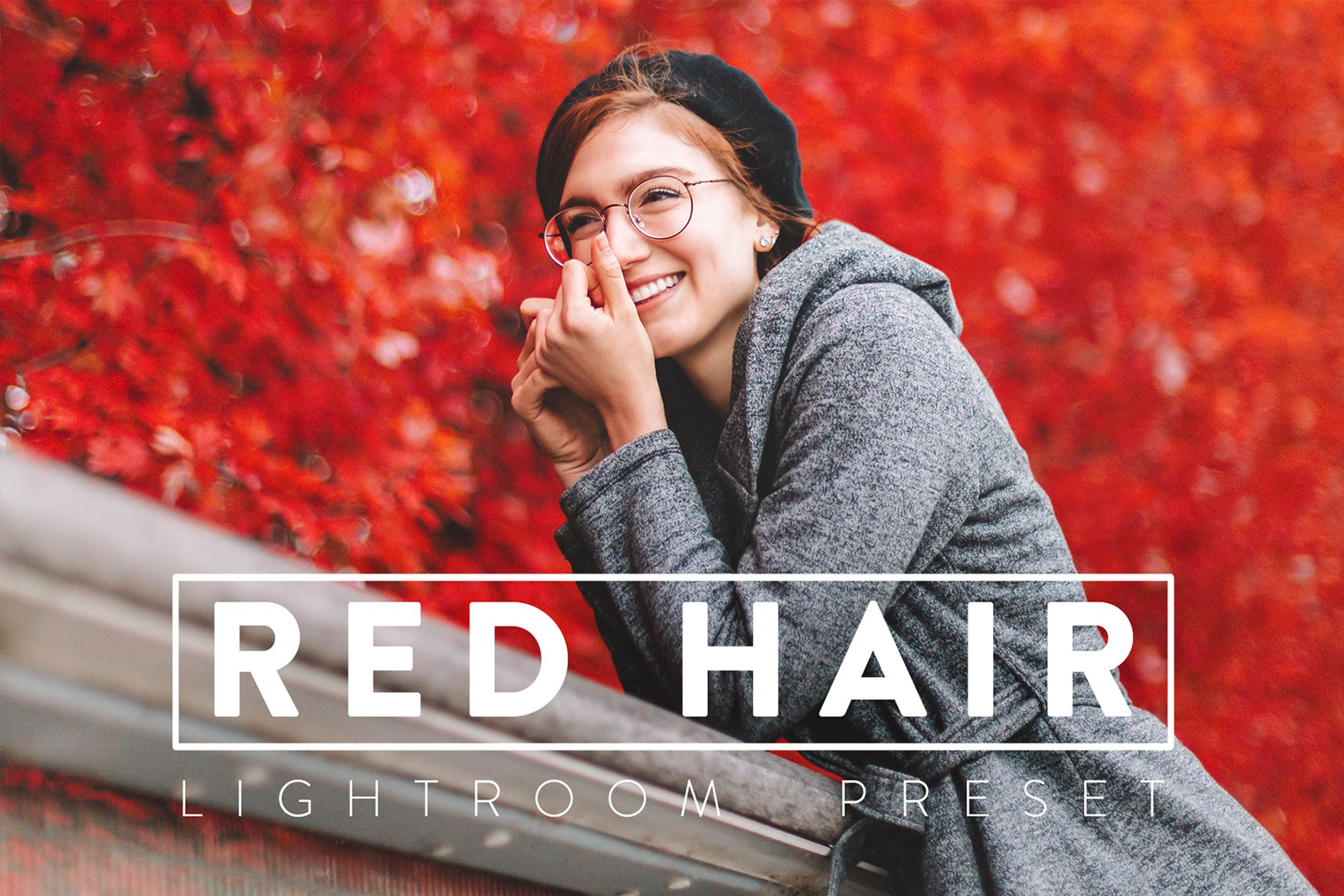 If you want to take a more creative and artistic approach with your pictures, and use the autumn aesthetic to do so, then this collection comes in very handy. These presets add a unique and captivating fall season redhead style to your pictures in an impressive fashion.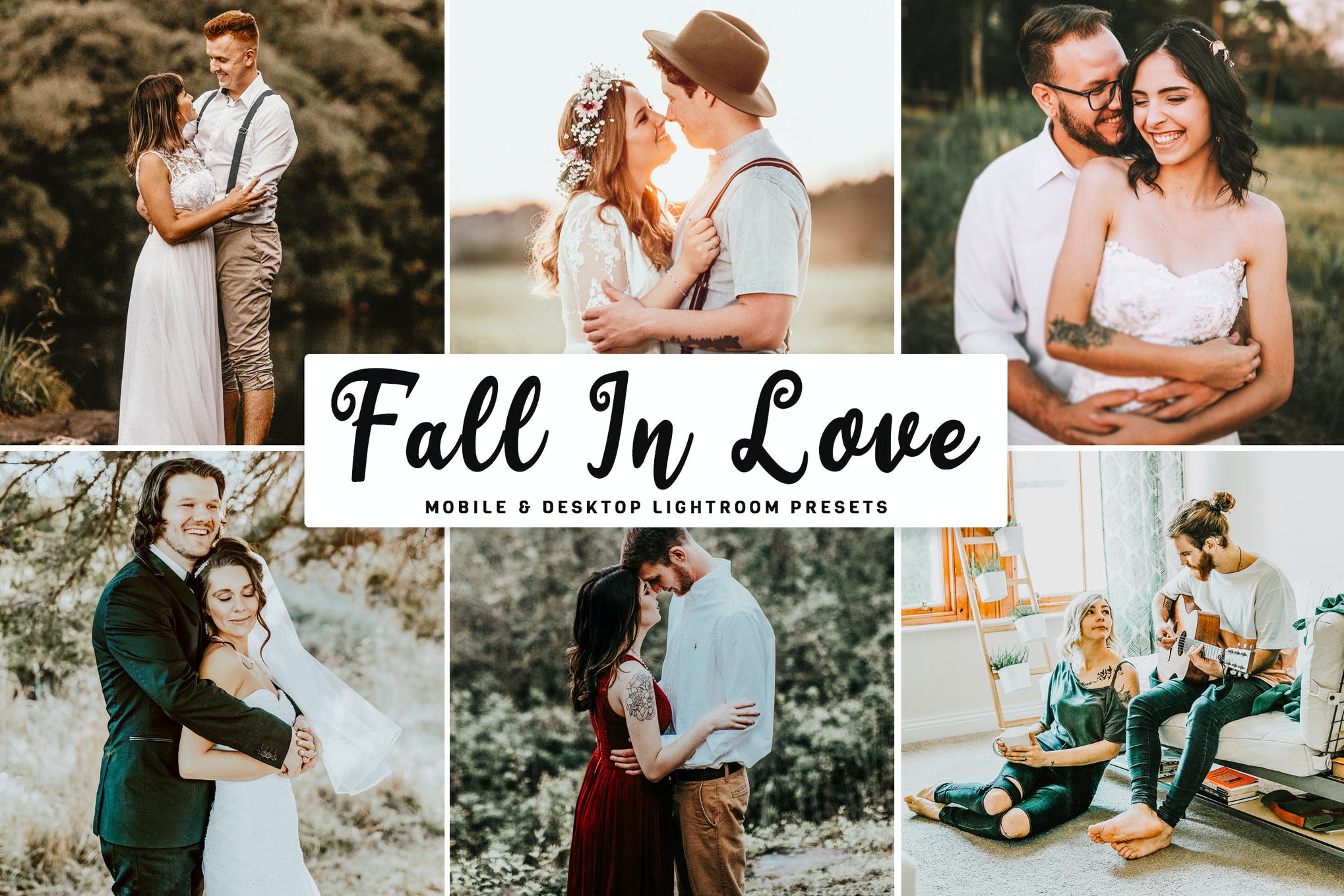 The Fall In Love Lightroom preset collection is primarily for those romantic shots, however, it has great fall season-inspired presets as well. The majority of the presets it provides will bathe your pictures in a soft orange and white hue, and bring that whimsical autumn vibe to the screen in a wonderful way.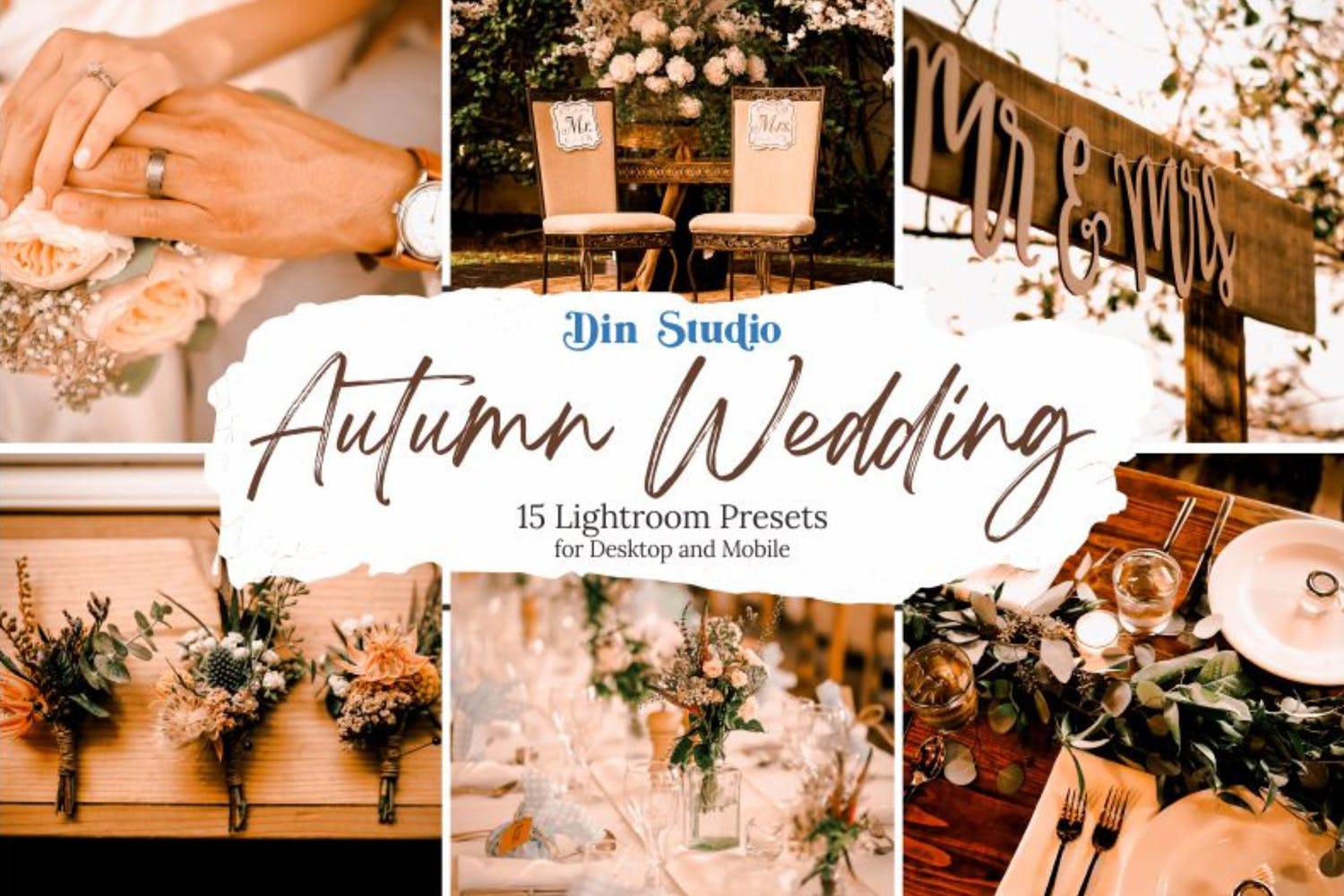 Planning a fall season wedding? Then you need the Autumn Wedding Lightroom preset collection. This range of presets is designed by the professionals at Din Studio, and each of their fifteen presets is an impressive display of artistic talent.
Fall & Autumn Lightroom Presets Free Of Any Charge
Finding autumn Lightroom presets free doesn't have to be a struggle. Let's take a look at some free fall Lightroom presets that we think are special.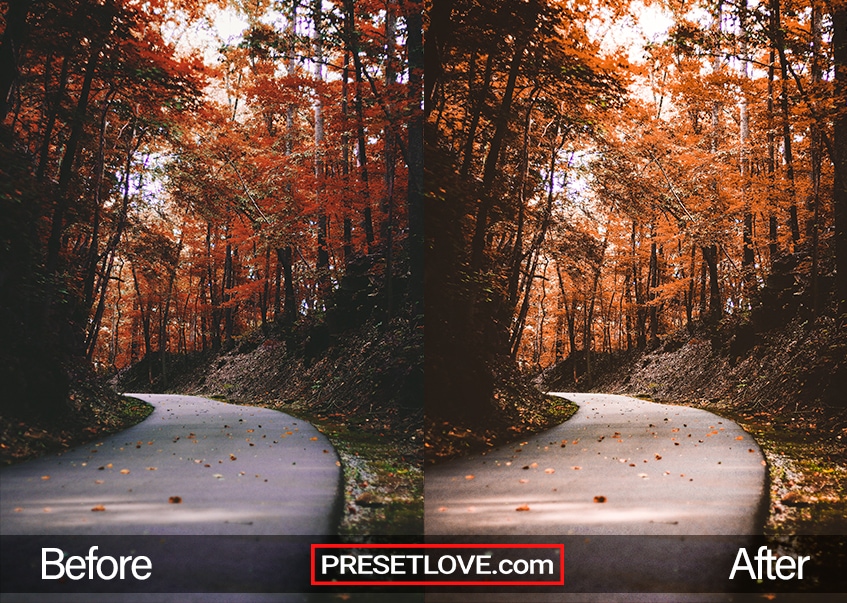 Check out this excellent free autumn Lightroom preset brought to you by Preset Love. Striving to combine the most popular autumn aesthetics into a single preset, this is a great option for those looking for a naturally colored fall season style.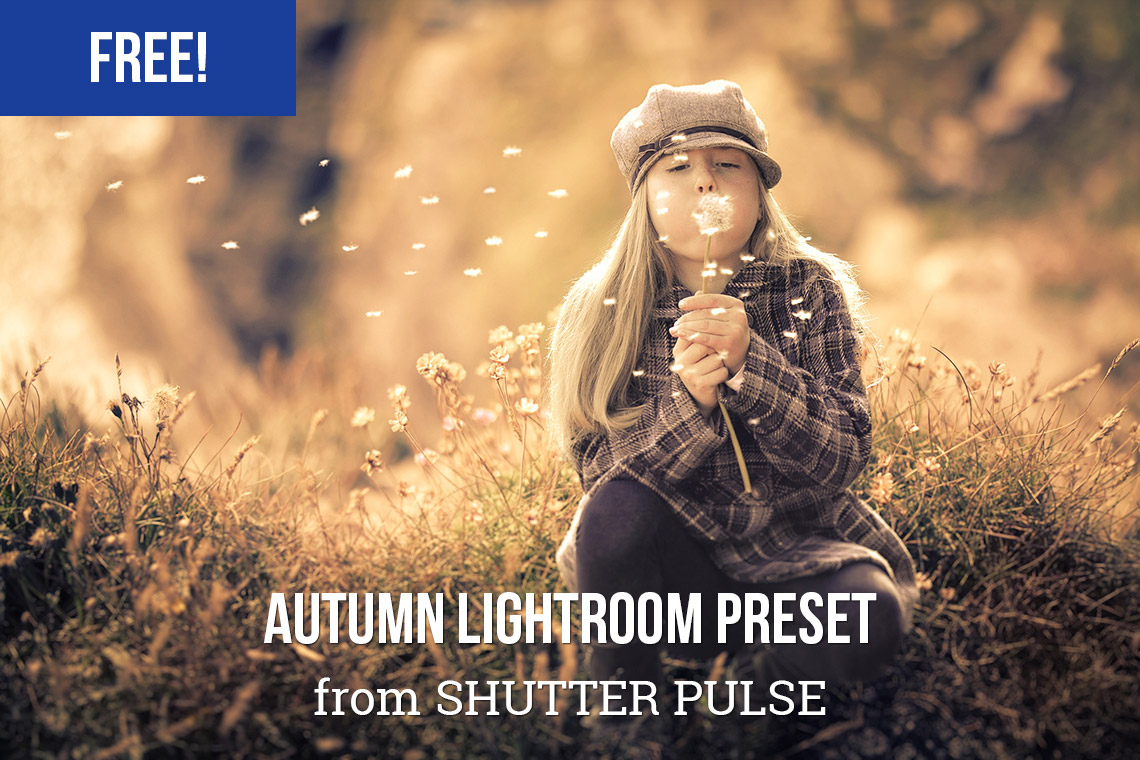 Here we have a Lightroom preset that aims to provide an incredibly beautiful sepia toning to your pictures. With a focus on bringing an autumn vibe to the table, whilst not using an orange hue overlay, this preset is a great balance between many typical fall season presets.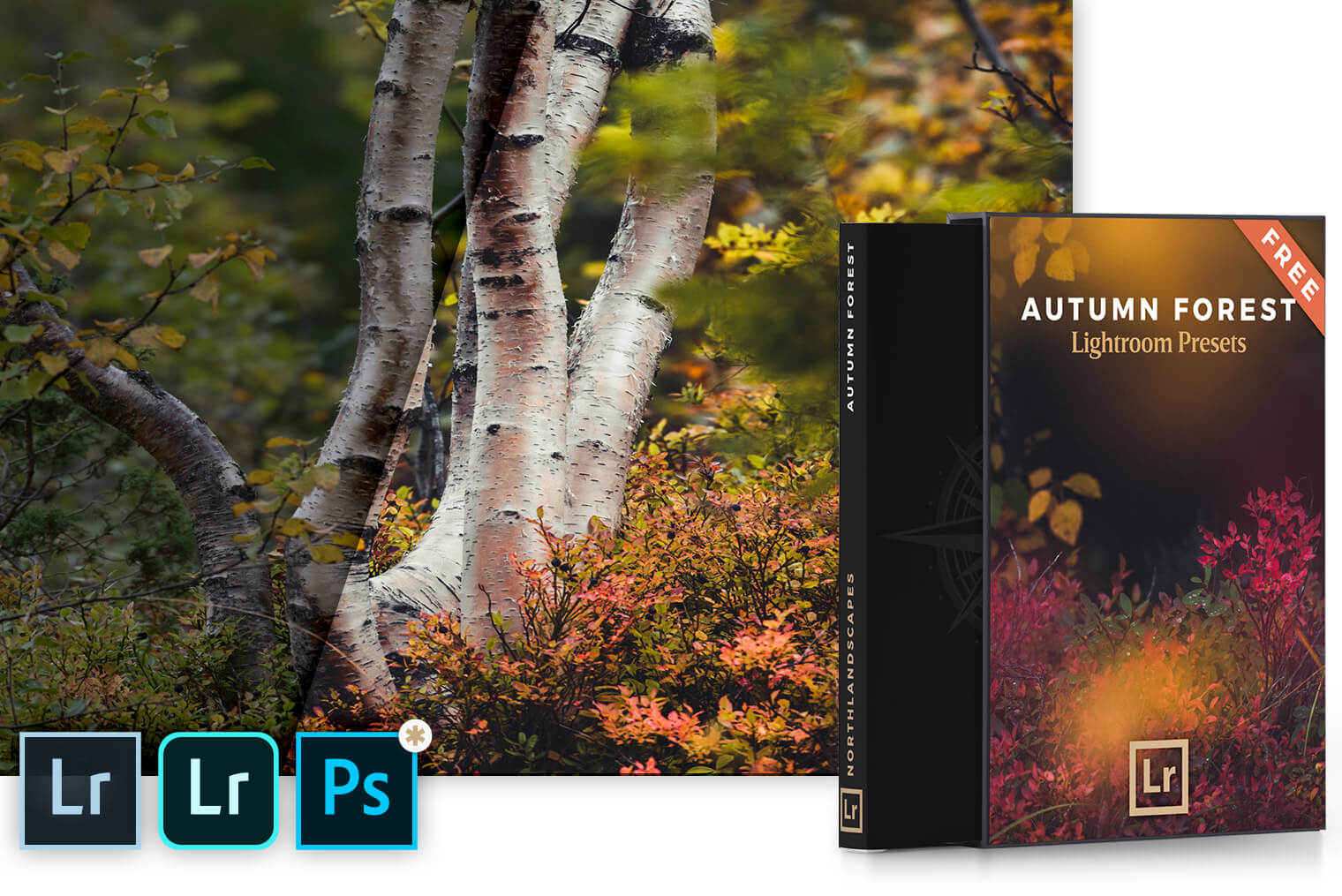 Make those colors pop with this free fall Lightroom preset collection. Designed to provide you with that iconic orange and yellow hues, with a hint of blues, this preset kit is a great option for those atmospheric and moody fall shots.
Bring the Autumn Season to Your Photos With A Few Clicks!
Now you don't have to wait for autumn to start to take amazing fall season pictures. With these Lightroom presets at your fingertips, you have everything you need to create incredible fall season shots with ease!