35+ Best Davinci Resolve Slideshow & Photo Templates 2022
Slideshows are a great video marketing tool that instantly draws attention, and keeps the audience hooked till the end. Whether you want to show off your favorite family, wedding, vacation photos, showcase a product or portfolio, a slideshow will come in handy. It will help you preserve those precious memories, as well as present them in the best way possible.
When it comes to DaVinci Resolve, there is a whole range of templates available to help you take your slideshow game to a new level, and amaze the audience.
Let's take a look at some of the best DaVinci Resolve slideshow templates ready for you to download and create memorable photo albums. You'll find all kinds of slideshow styles on our list ranging from the VHS, vintage, and grungy aesthetic, to family-focused and romantic designs.
Read on!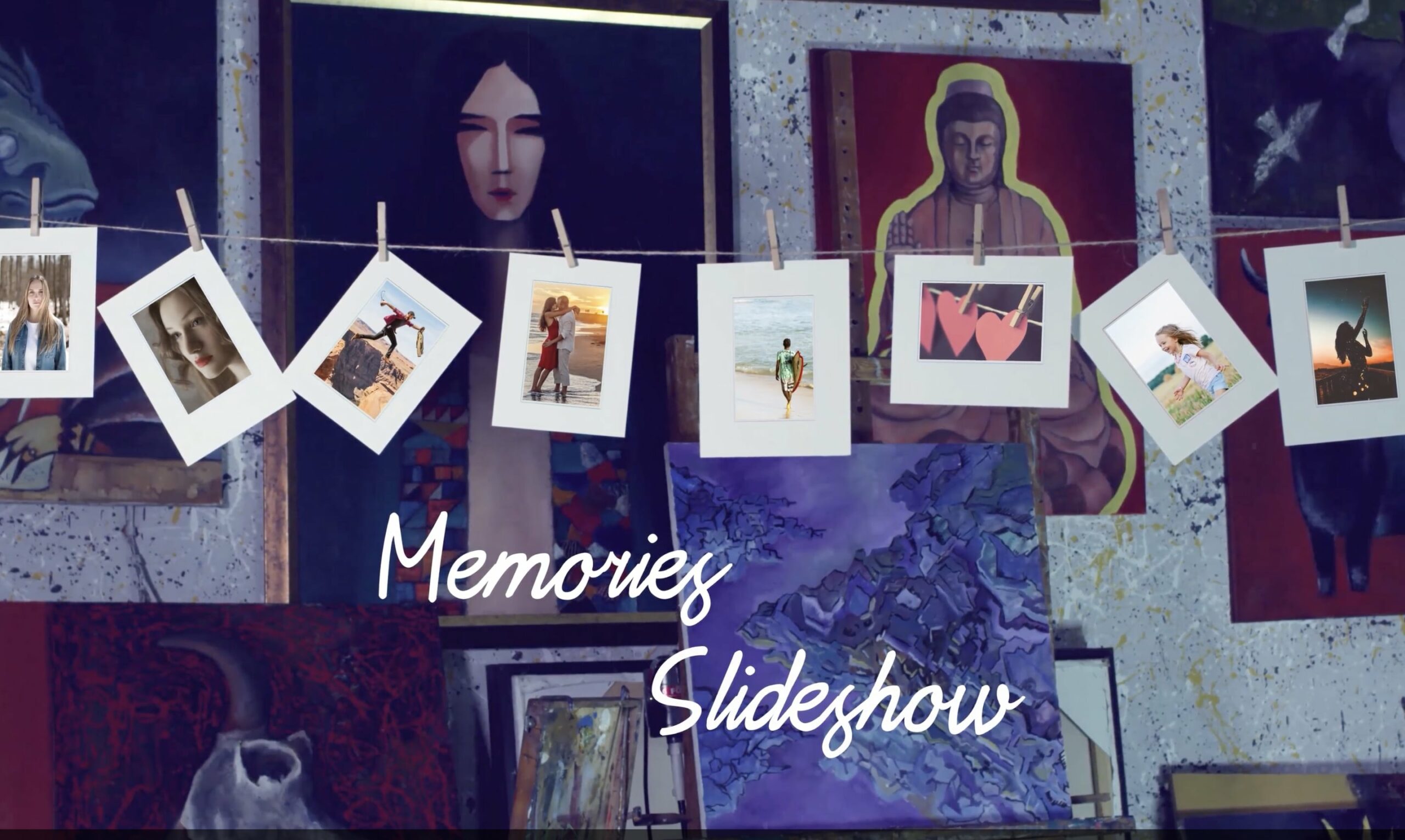 If you're putting together a slideshow of your memories, this DaVinci Resolve template is a solid contender for your money. It will help you create a video that stands out from the pack while maintaining a classy, elegant look that's able to spark feelings of nostalgia every time you hit the play button.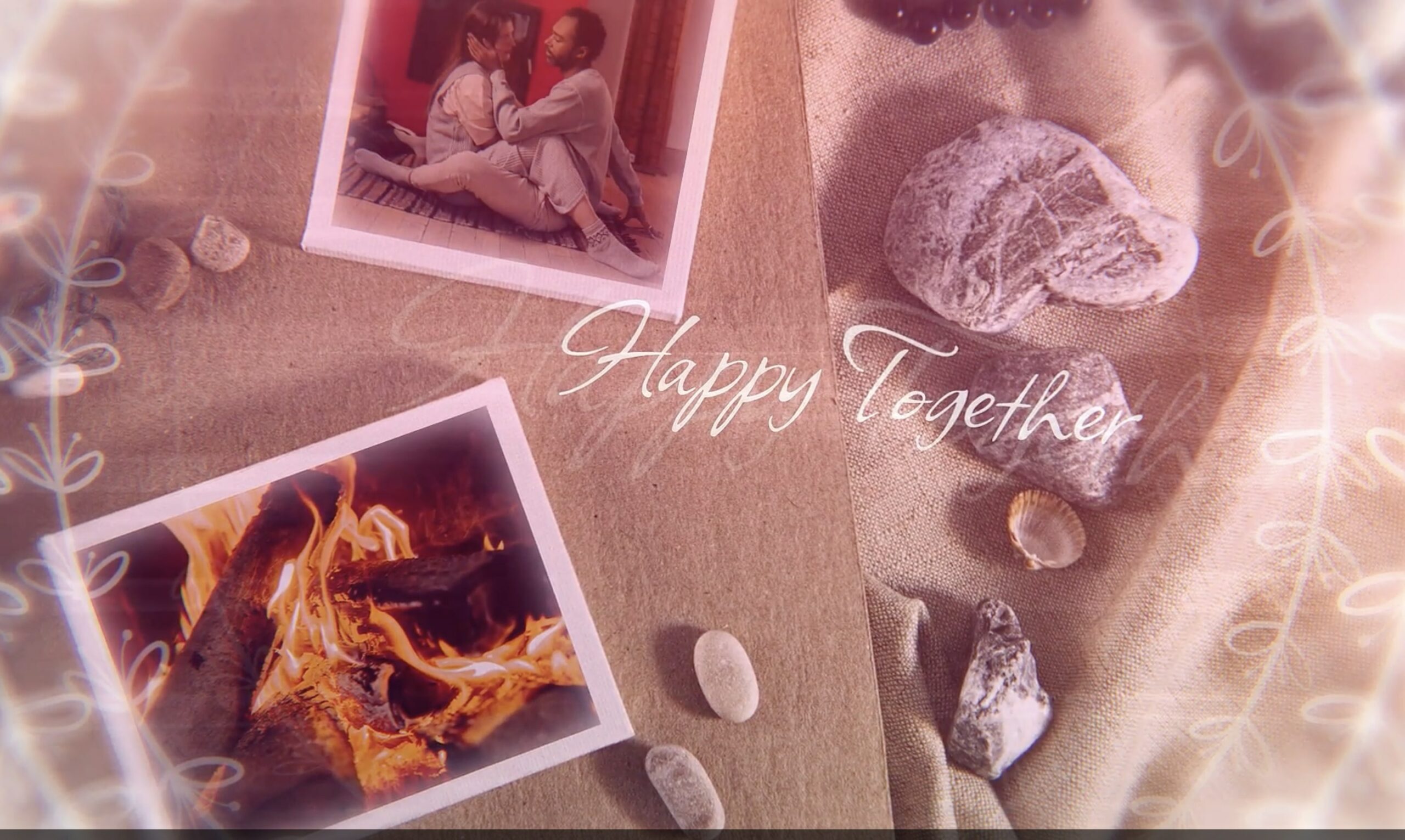 This romantic, and magical DaVinci Resolve template is an excellent choice for upping your slideshow game. We like Happy Together a lot. If you want a slideshow template that looks effortlessly stylish and offers easy customization, Happy Together deserves a closer inspection.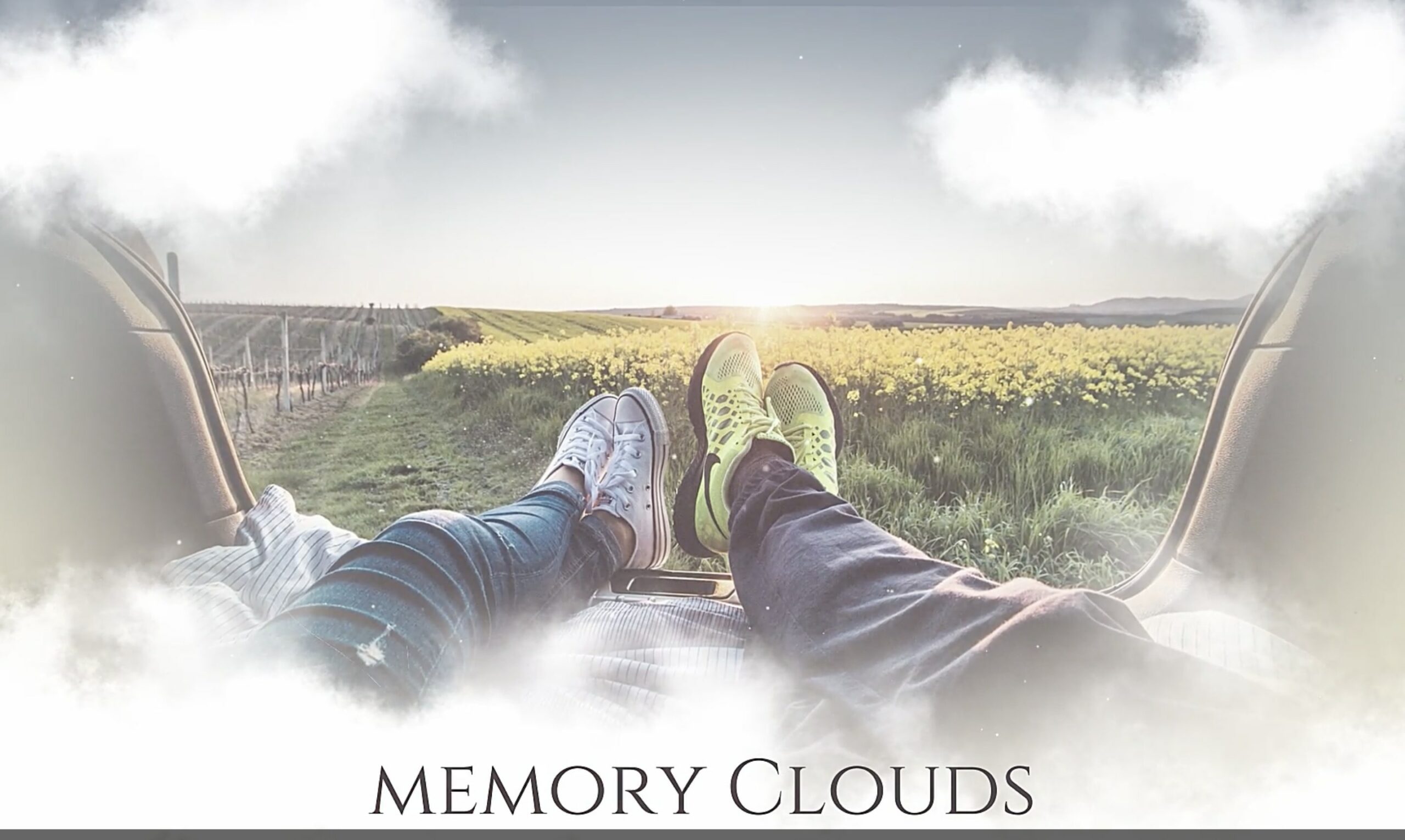 While creating a slideshow is not a complex task, getting your audience to give it a second look is a whole different thing altogether. To design a slideshow that is able to turn heads, you need Memories Clouds. It's a marvelous DaVinci Resolve template that will help you hit the home run for sure.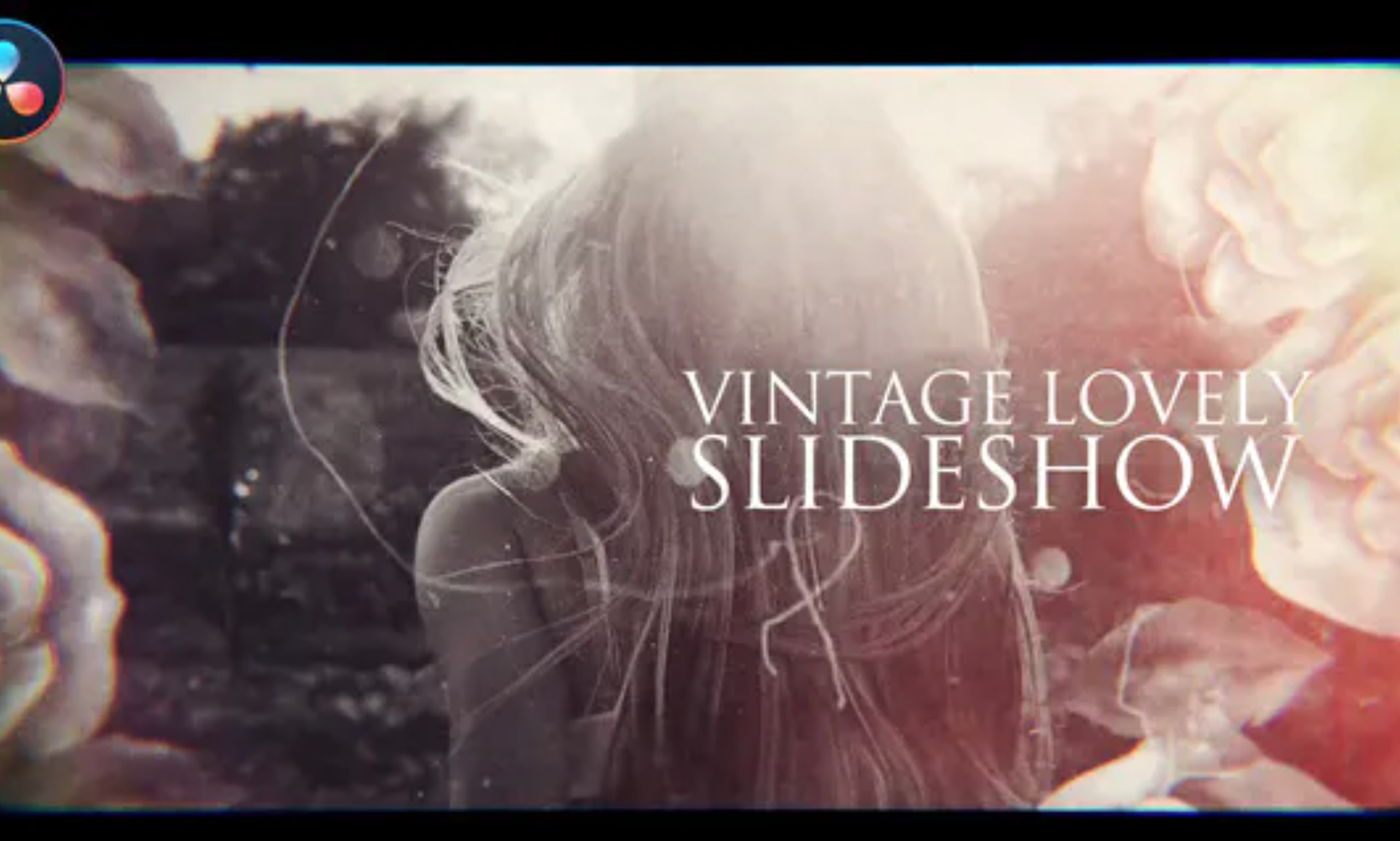 Here we have a classic vintage-themed slideshow template for DaVinci Resolve that comes with a grungy aesthetic, and full-color control making customization a breeze. Drop in your favorite family, childhood, or wedding photos, hit render, and you are good to go.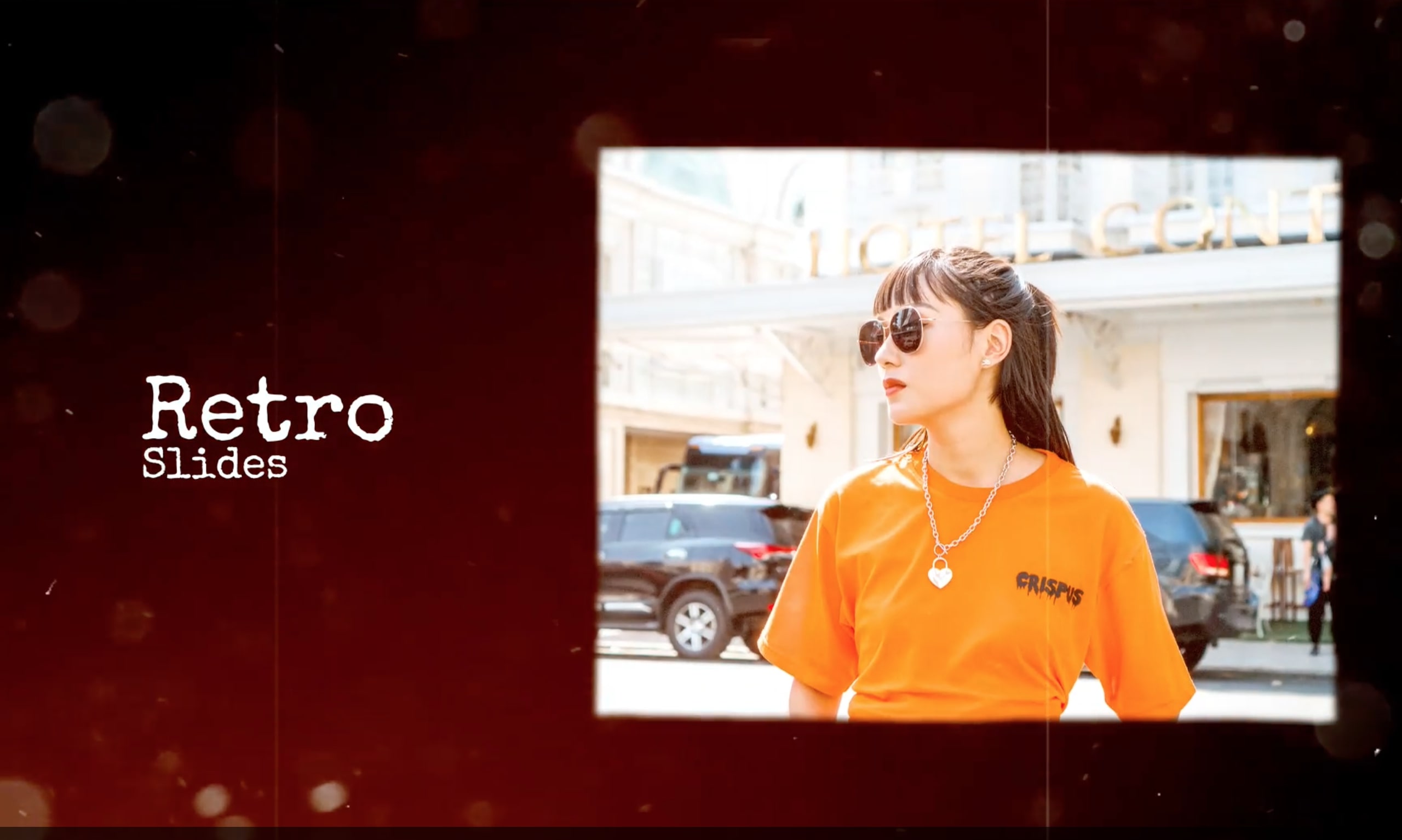 So many of us want to travel back in time but without a time machine that seems like a far-fetched dream, innit? Nevertheless, the least we can do is bring back the memories of the past with the retro slideshow template for DaVinci Resolve. It's our absolute favorite!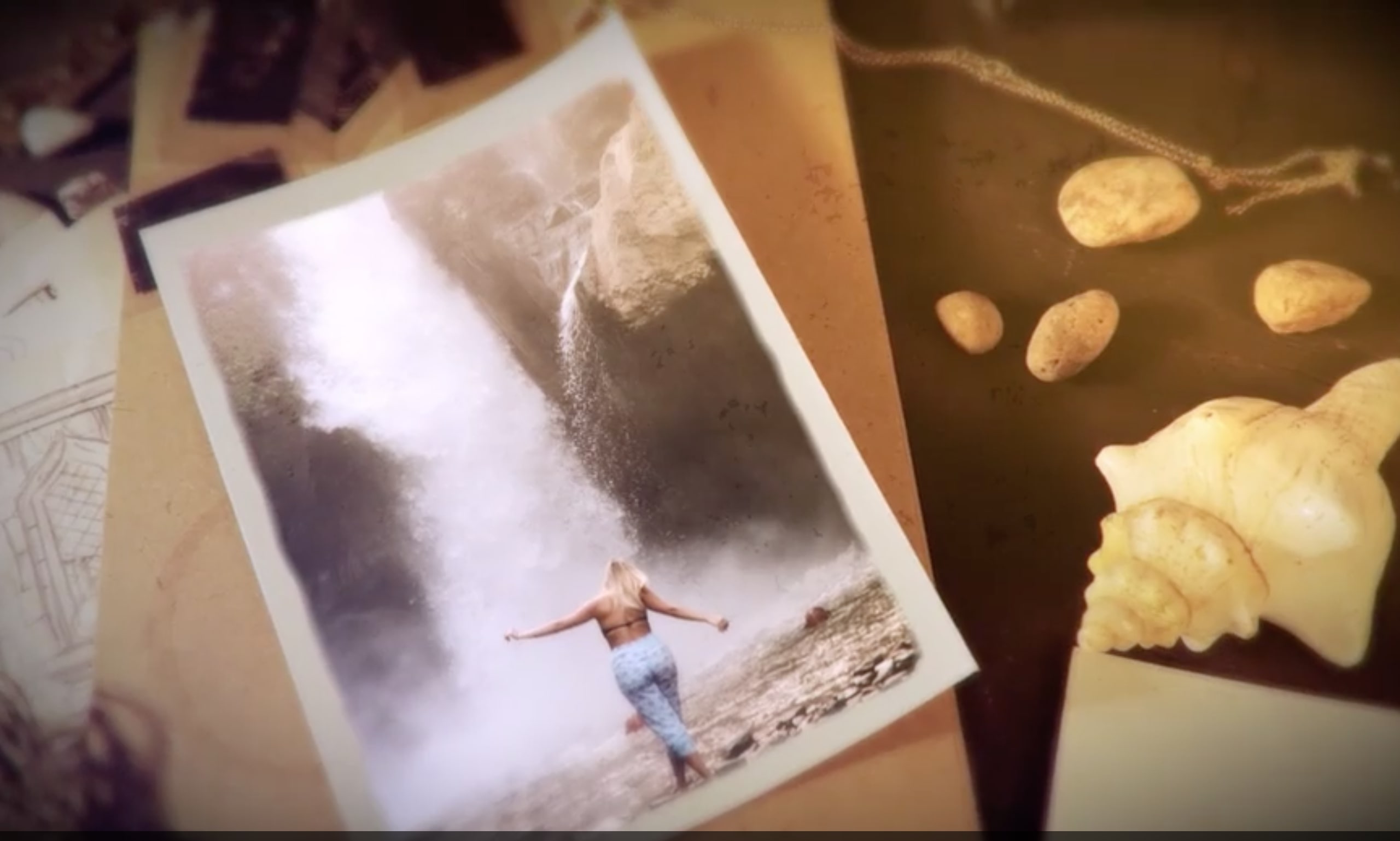 Another stunning choice well-suited for an adventure, and personal project, this Davinci Resolve template features a slideshow of polaroids helping you create a unique photo album that will tell your adventure stories to your kids and grandkids many years down the line.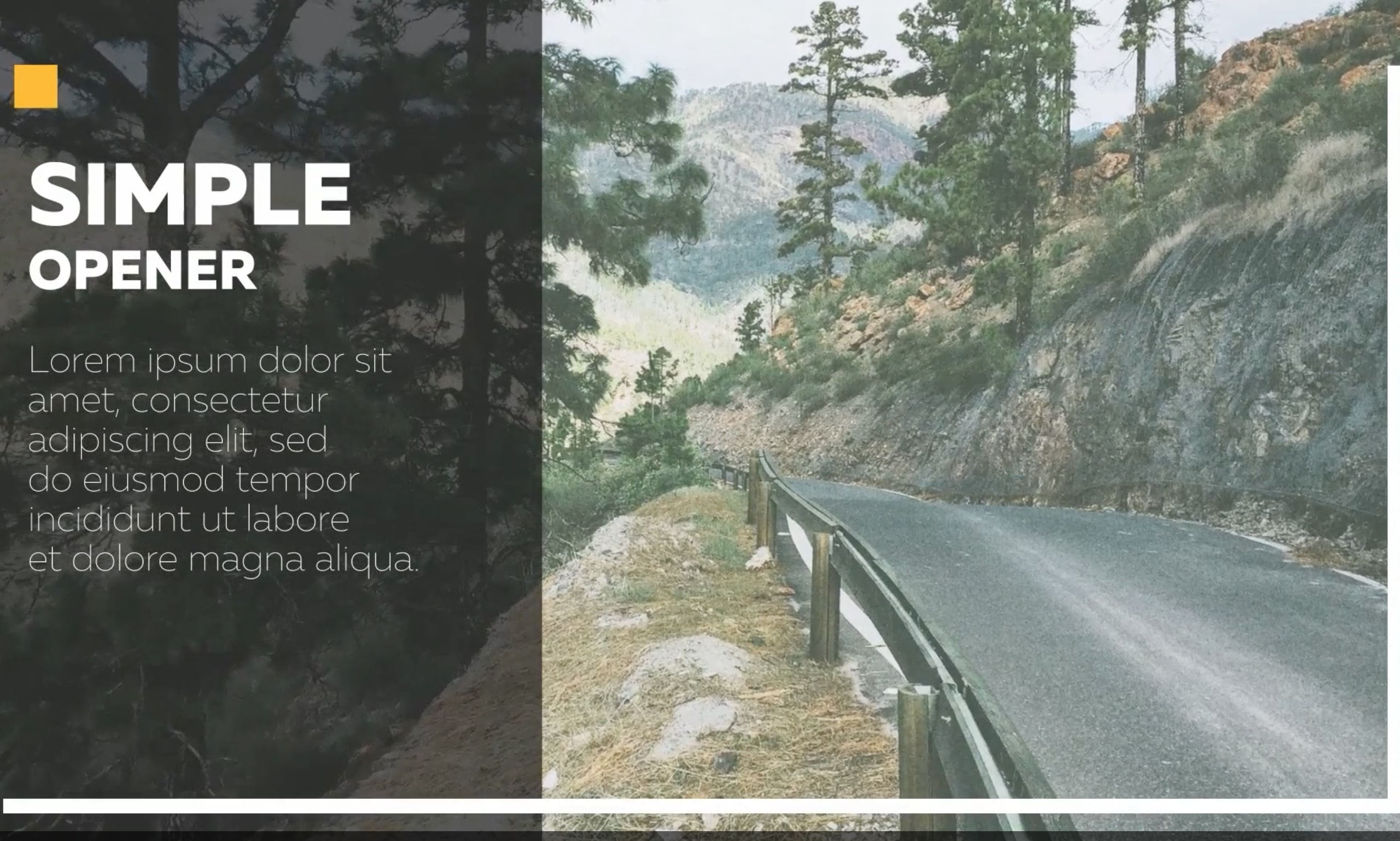 They say simplicity is the key to brilliance, and we couldn't agree more. This simple and elegant slideshow template comes in a neat and minimal design that doesn't take the focus away from your content and still manages to wow the viewers.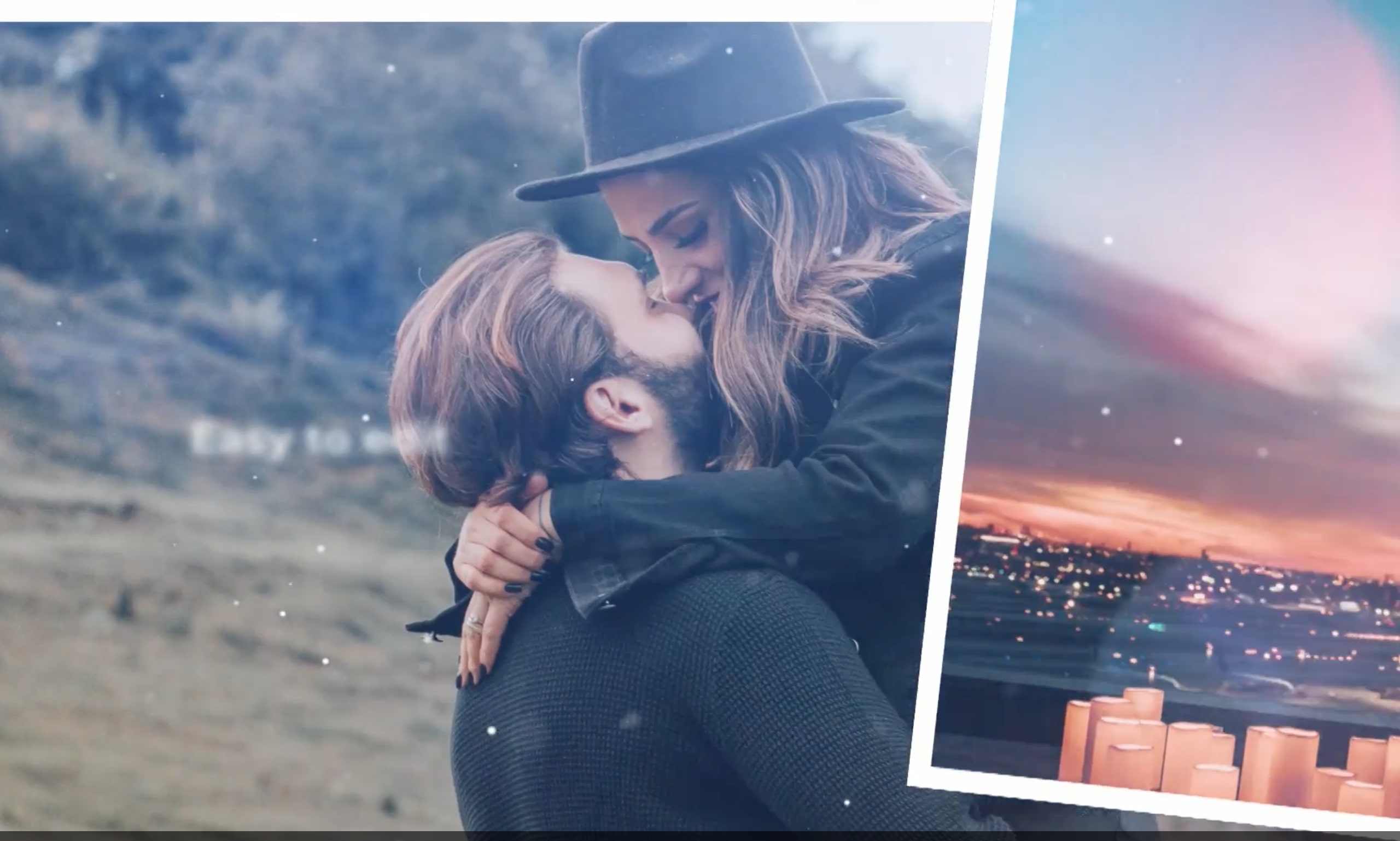 Preserve the memories of your first love in this adorable DaVinci Resolve slideshow template that comes with a wealth of features helping you skate through the customization process. Get your hands on it now!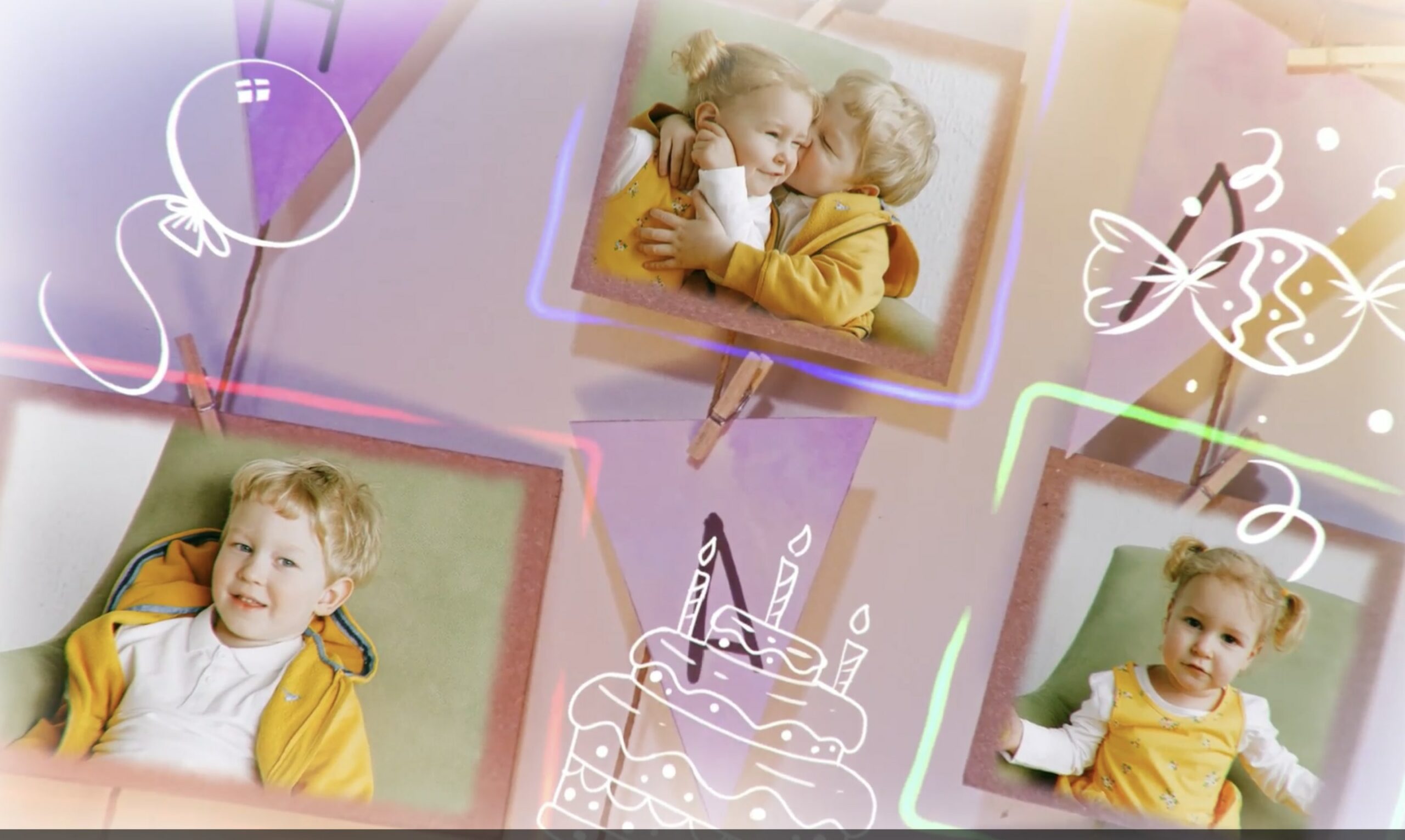 Whether it's your child' birthday, your anniversary, or any other special occasion, this slideshow template for DaVinci Resolve is possibly the best way to present the photos of that day' event. Featuring a range of neon effects, this template is sure to create magic on the screen.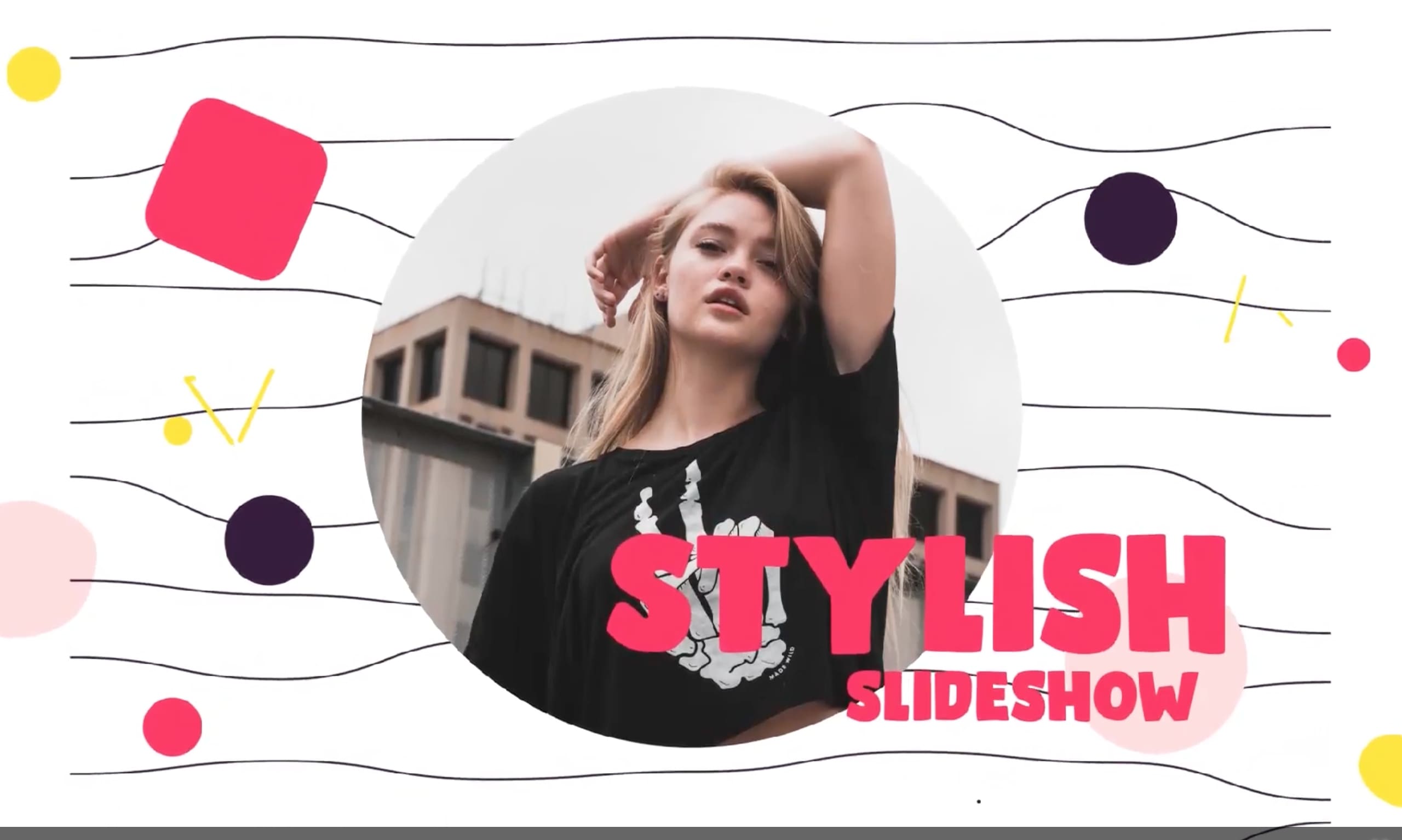 Whether you are looking for a photo or video slideshow or both, this DaVinci Resolve template is the one to go for. It employs a super chic, and trendy design perfect for those summer vacation, and holiday videos you'd want your friends, and family to see on social media.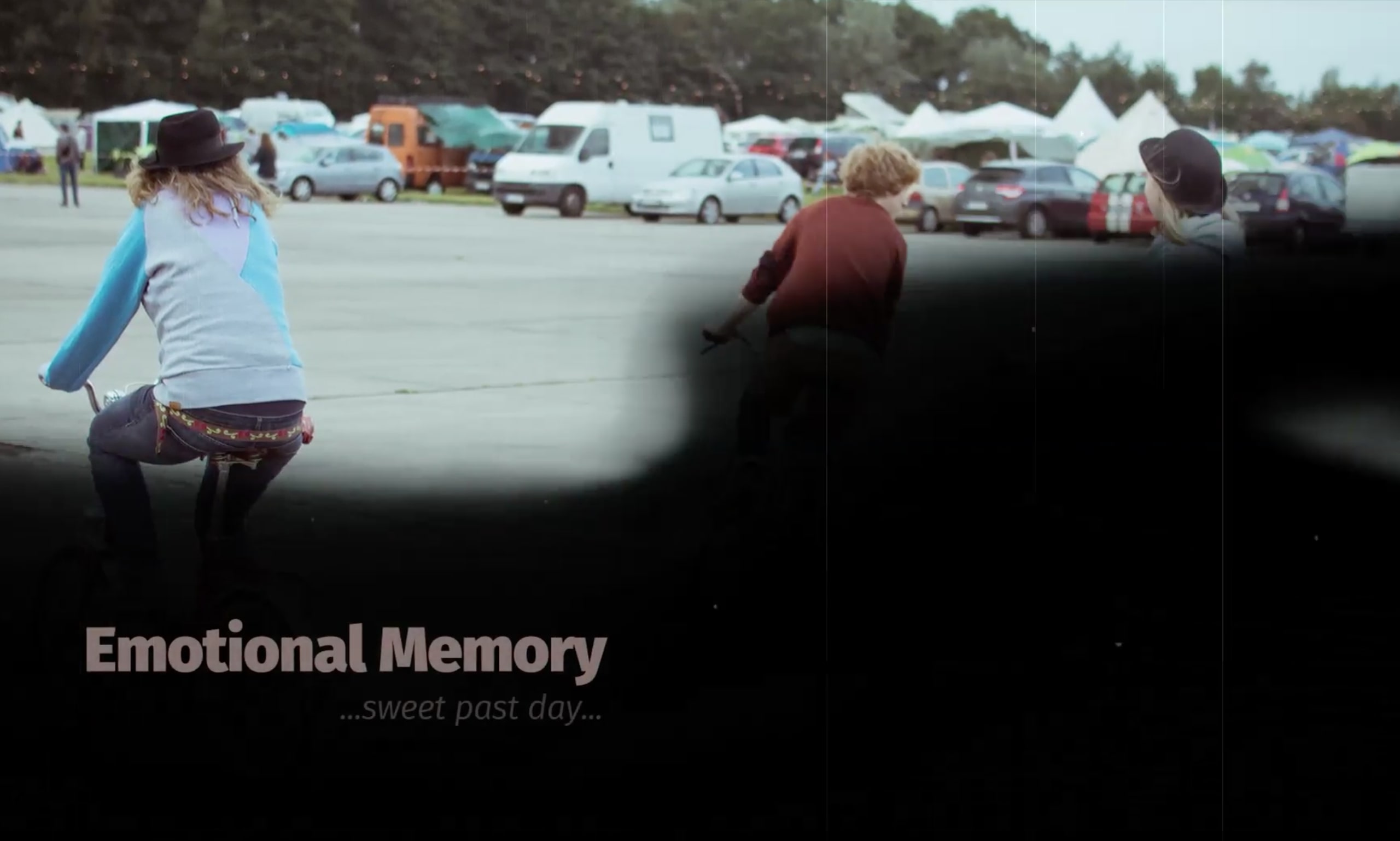 A must-have item in every DaVinci Resolve editor's toolkit, this slideshow template will help you put together those sentimental photos that melt your heart every time you look at them into a video format in a captivating fashion.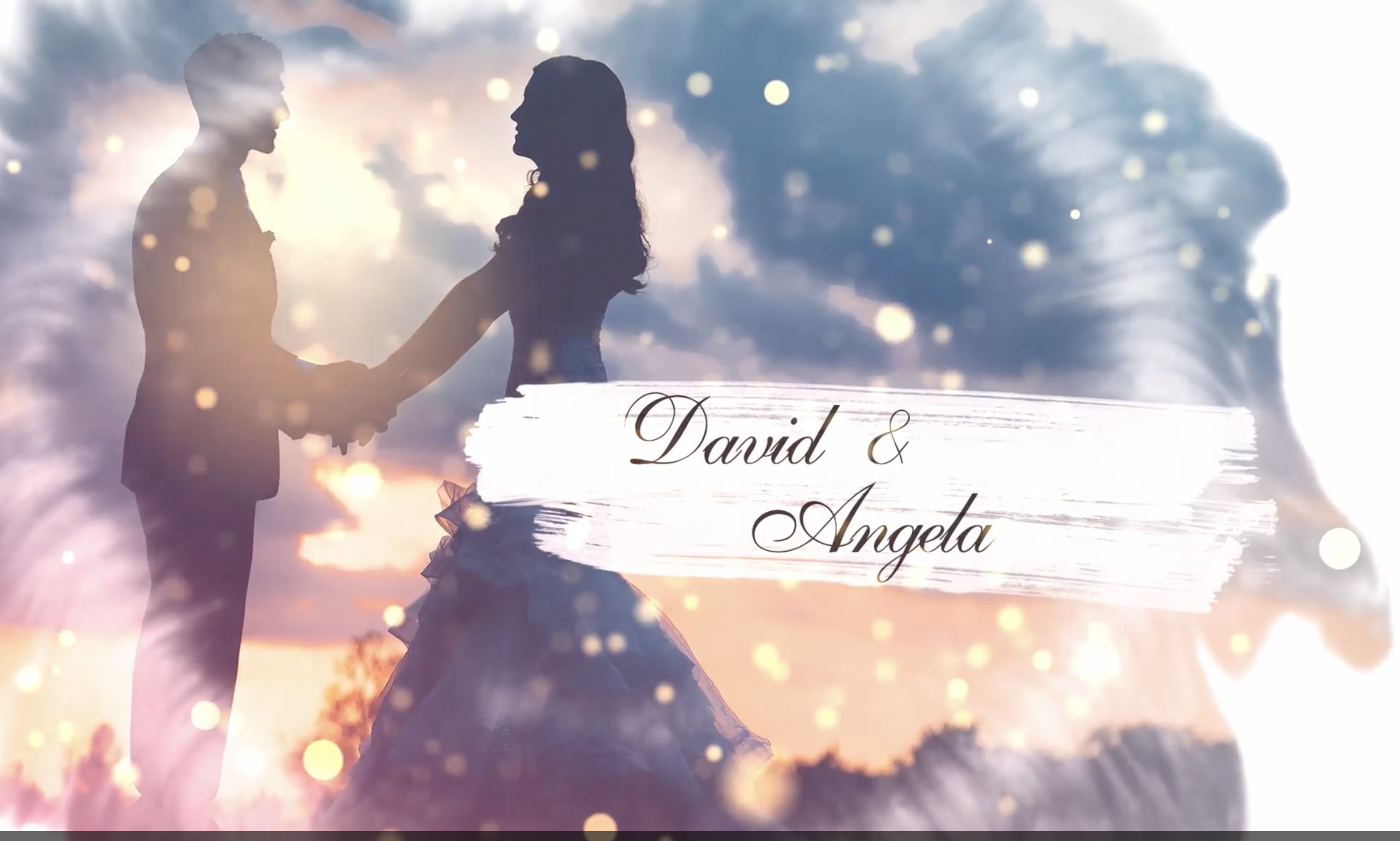 This template is a fantastic choice for wedding slideshows, romantic presentations, and special events videos. It features a range of replaceable titles, media placeholders, free fonts pack, inky transitions, and golden particle effects.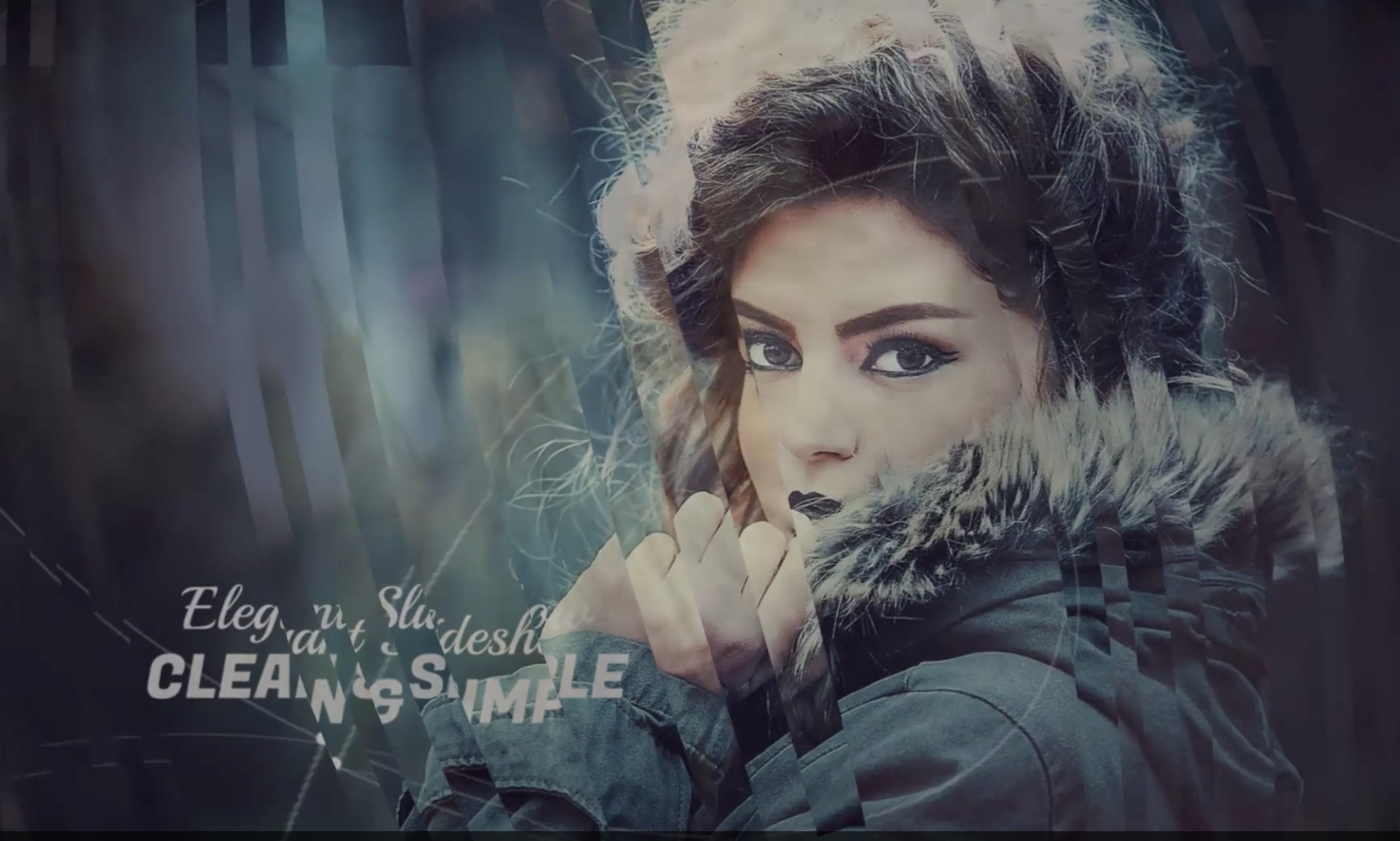 This stunning photo slideshow template features a neat and elegant design that showcases your pictures in the best light possible, plus 12 unique scenes, smooth animations, and a video tutorial to help you make the most of this template.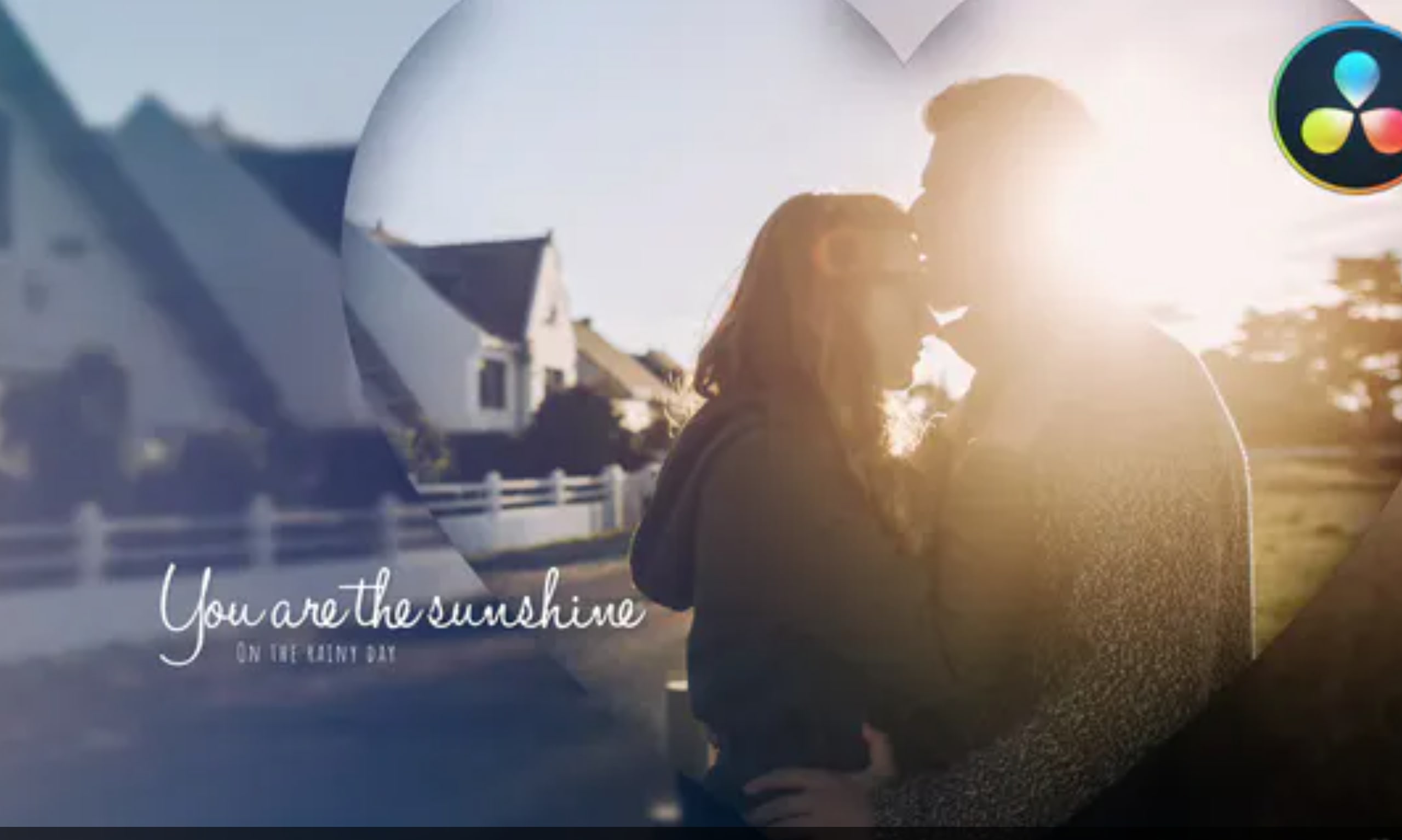 Warm, and cozy, the Love Story template is a perfect choice for couples wanting to celebrate their togetherness, and share their beautiful memories with the people who truly matter. Check it out now; you'll fall in love with it!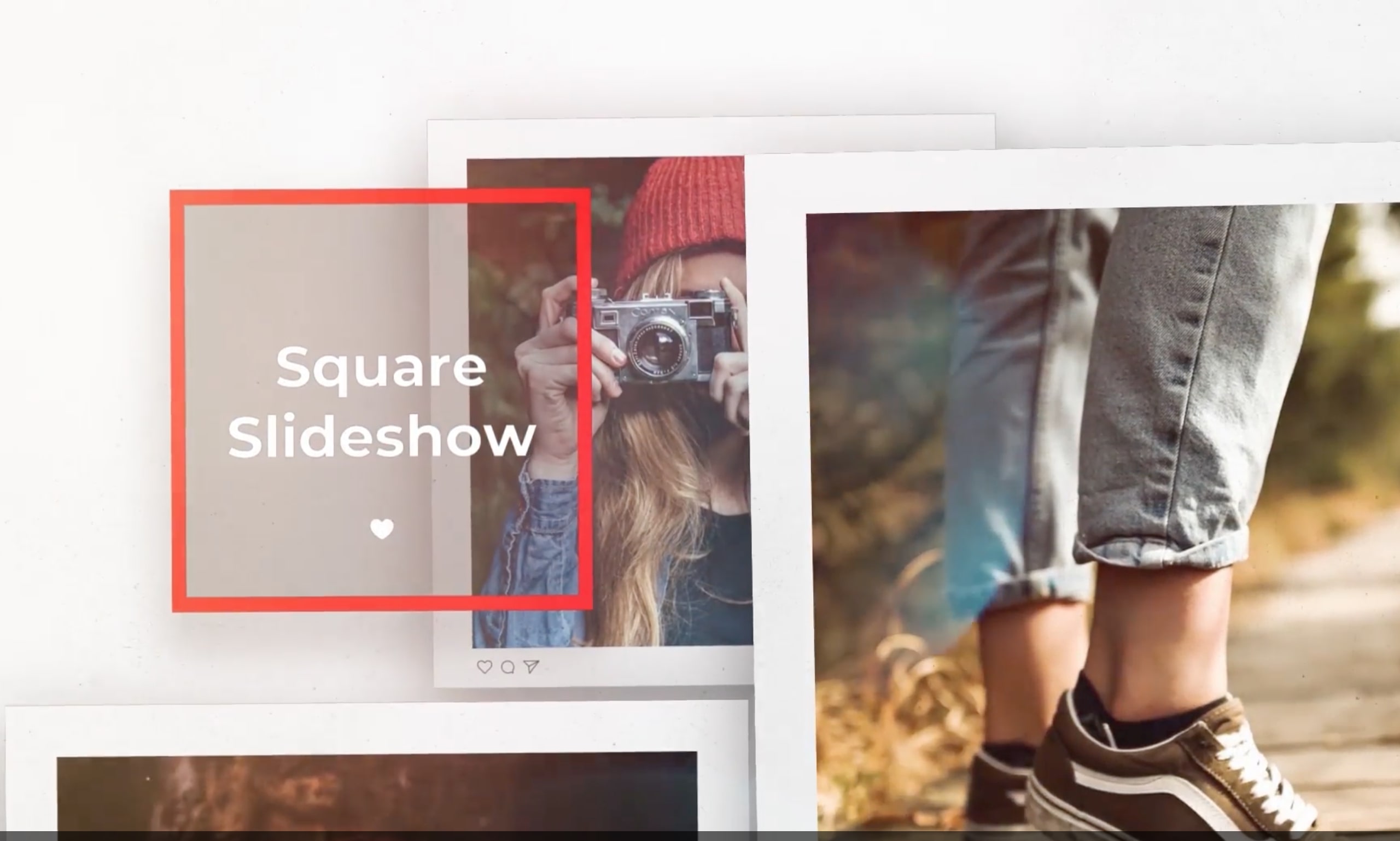 This square slideshow template is a great choice if you want to leave your audience smiling after watching your video. The template features parallax effects and can be put to use for almost all kinds of photos ranging from special occasions, and holidays, to family and childhood memories.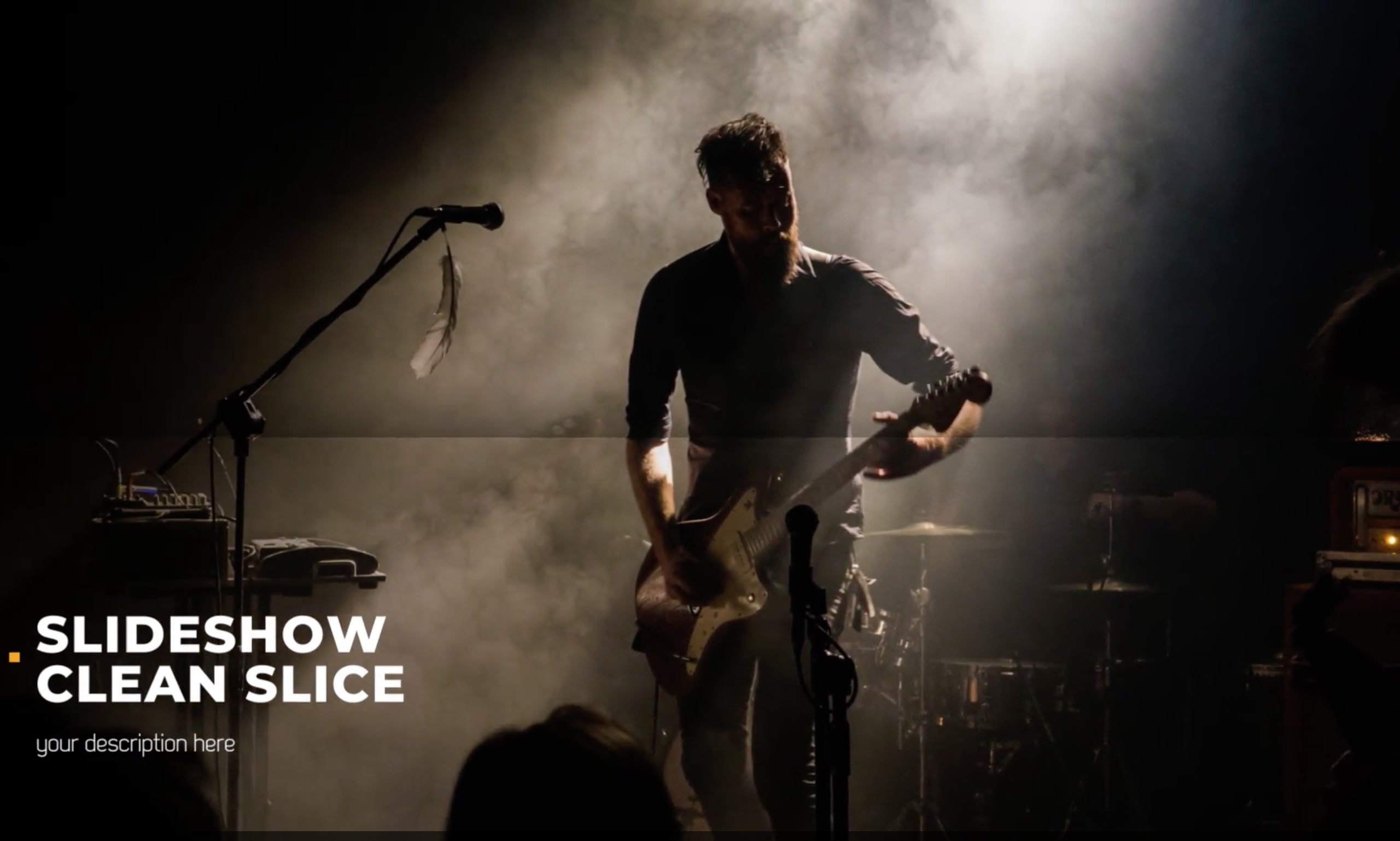 If you are looking for a simple, minimal slideshow option that still catches the eyes, consider this template featuring a modular structure, slice transitions, well-organized layers, smooth animations, HD resolutions, full-color control, and much more.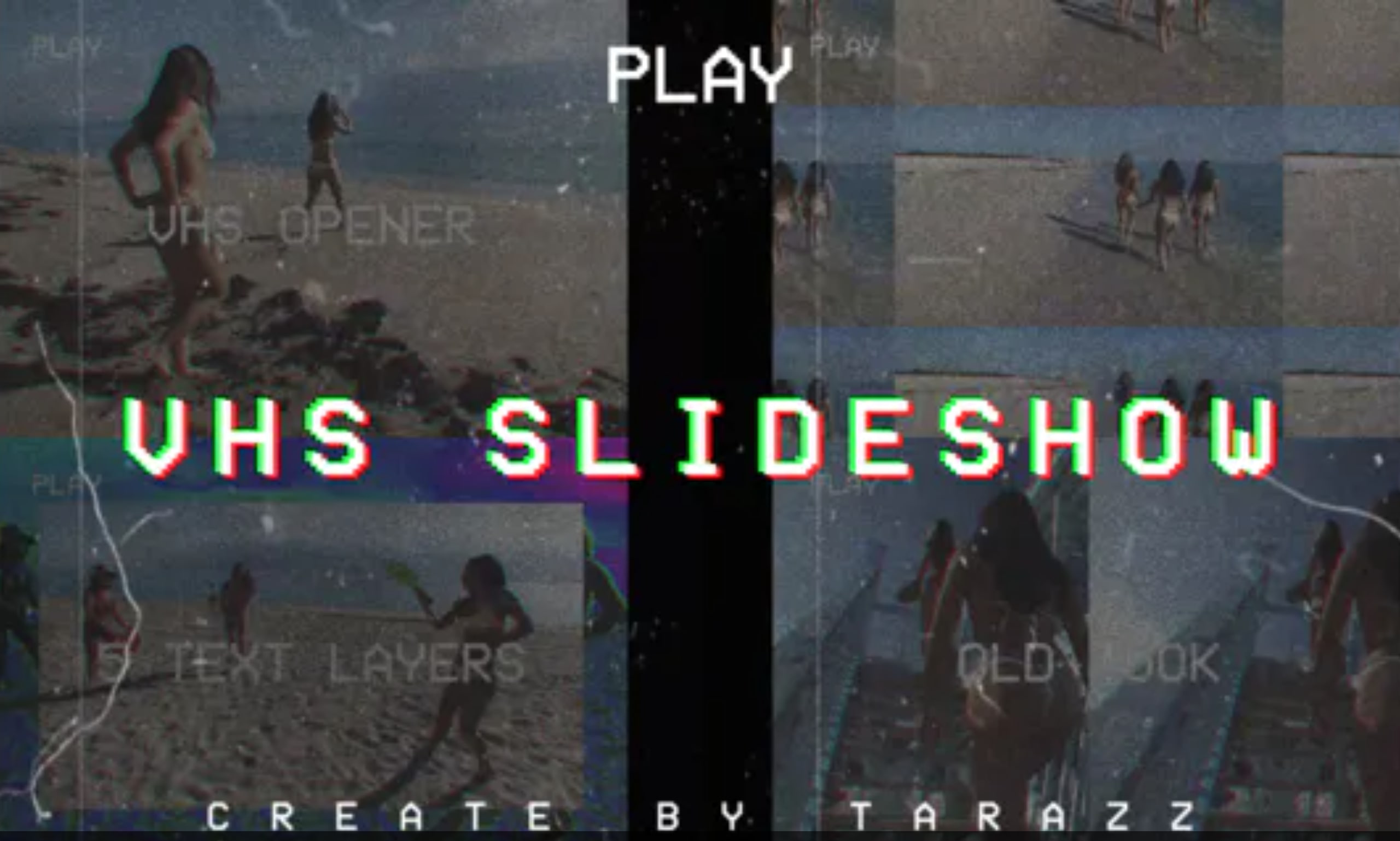 Bring the classic VHS style to your video with this slideshow template containing a smorgasbord of picture and text placeholders, analog effects, and a modern design that makes it an ideal choice for a range of creative and professional applications.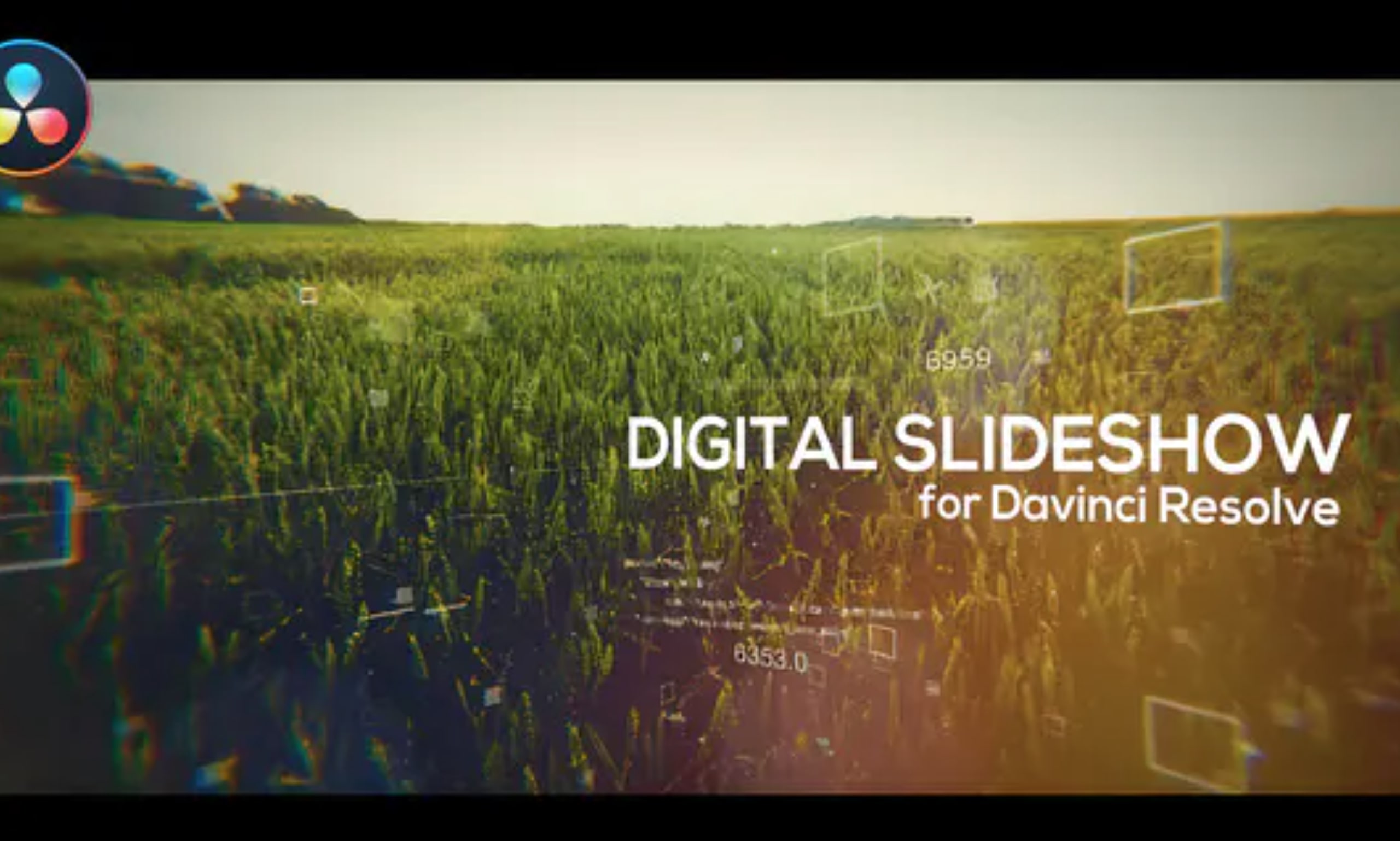 Feast your eyes on this digital slideshow template featuring a high-definition modular structure, smooth and clean transitions, plus a modern and sleek look perfectly fit for sci-fi and futuristic video projects.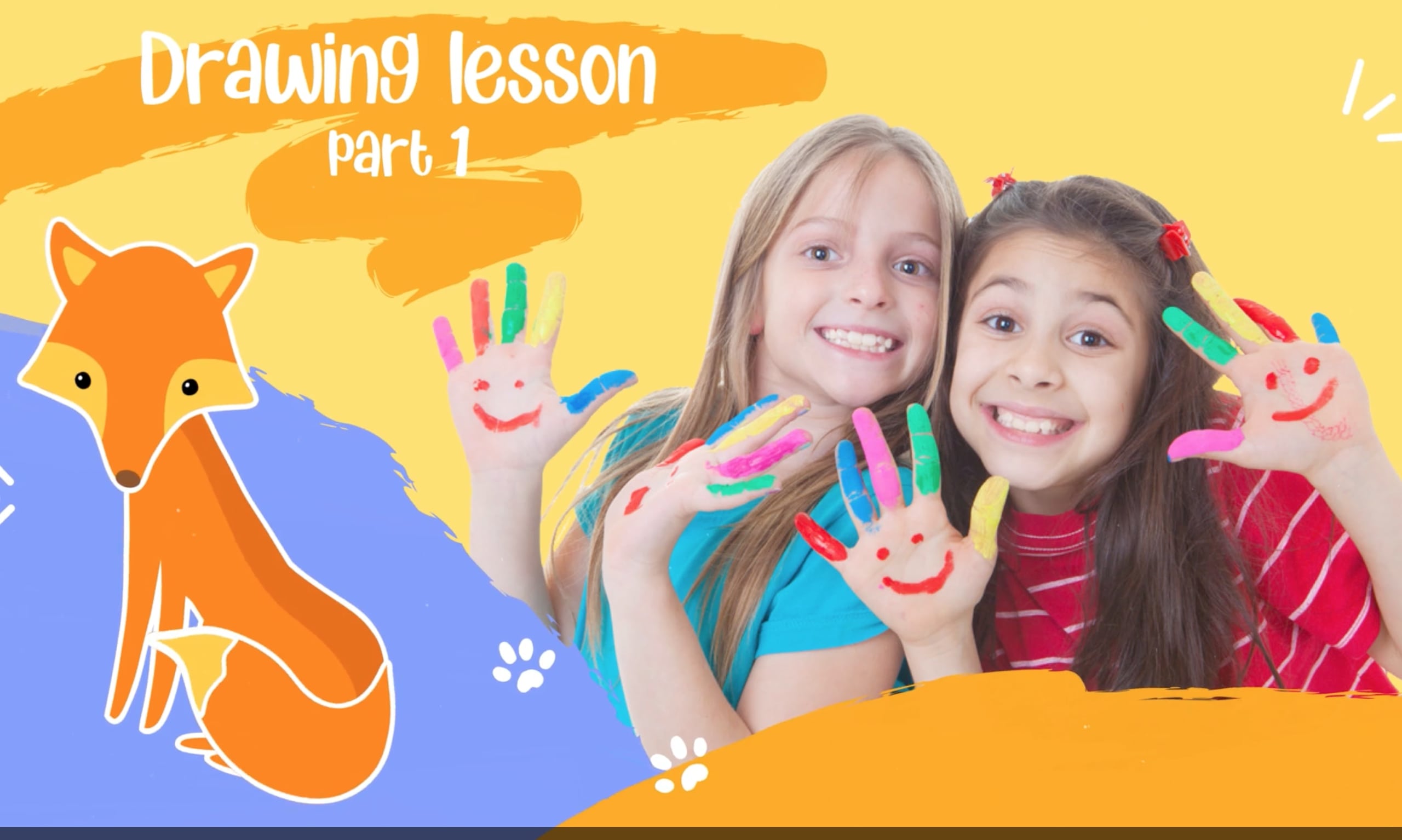 It's not possible that we curate a list of the best DaVinci Resolve slideshow templates and not include a kid's friendly option. Although all our picks can be molded into a kids' slideshow, this one is special. It's colorful, and adorable just how children like it. The cartoon graphics will surely add bountiful joy to your next video.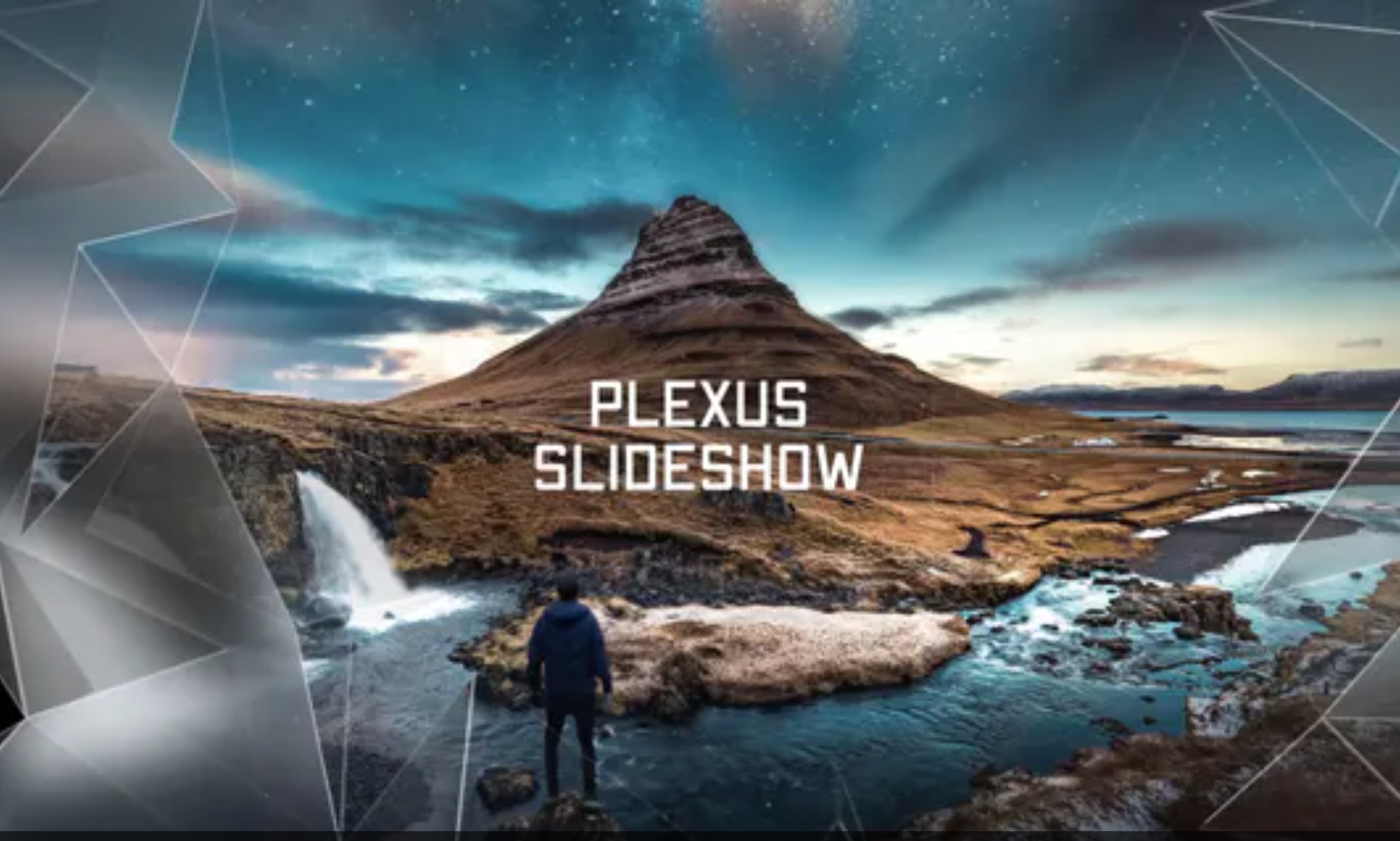 Wanting to create a photo or video slideshow that has a very unique and eye-catchy appearance? Take a leap of faith in this fusion-themed Plexus template offering dynamic animations, vibrant overlays, and smooth transitioning effects.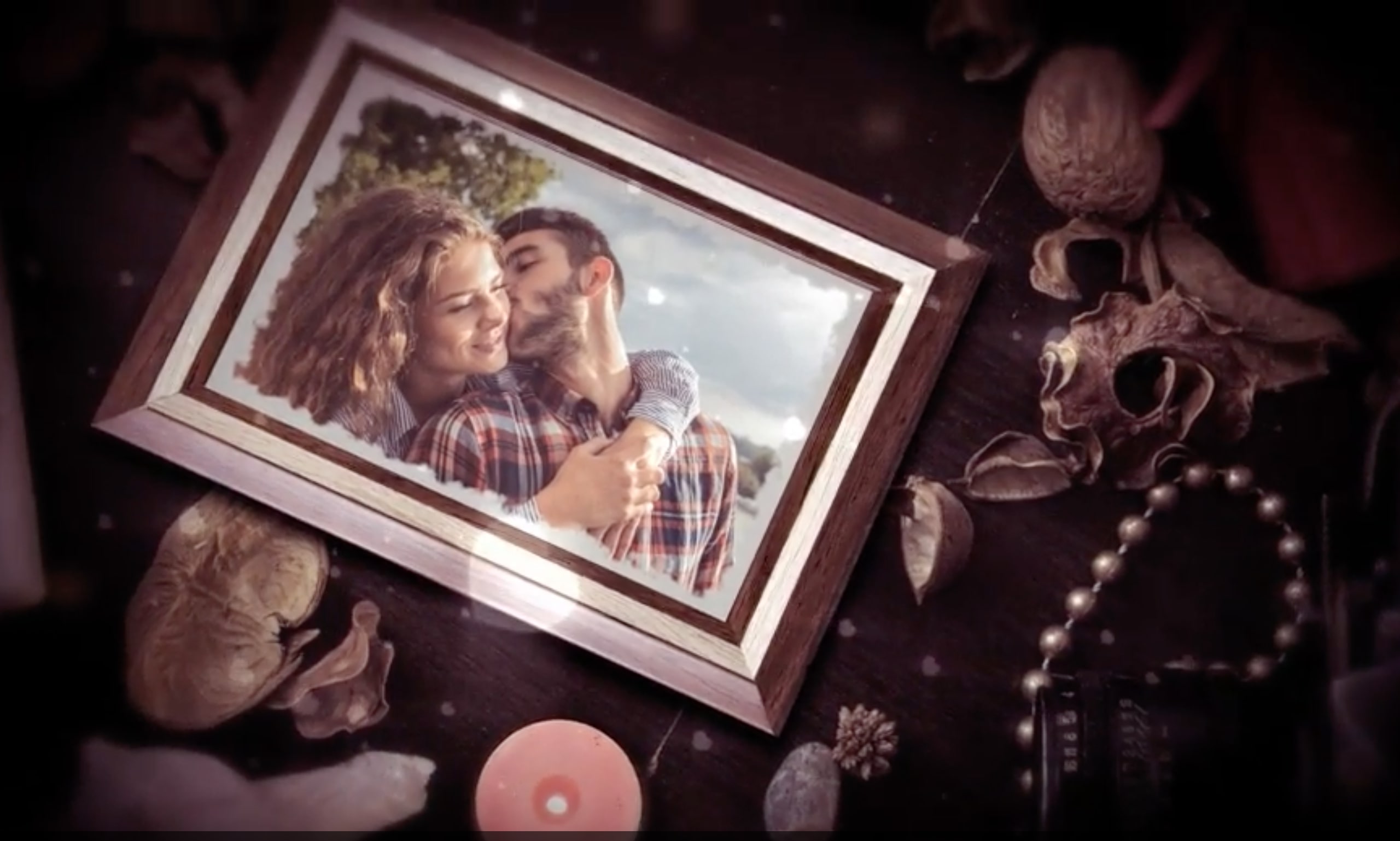 Offering a warm, cozy, and romantic vibe, our next option is a charismatically designed slideshow template for DaVinci Resolve that allows you to show off your personal, wedding, and all those special photos that you'd want to cherish forever.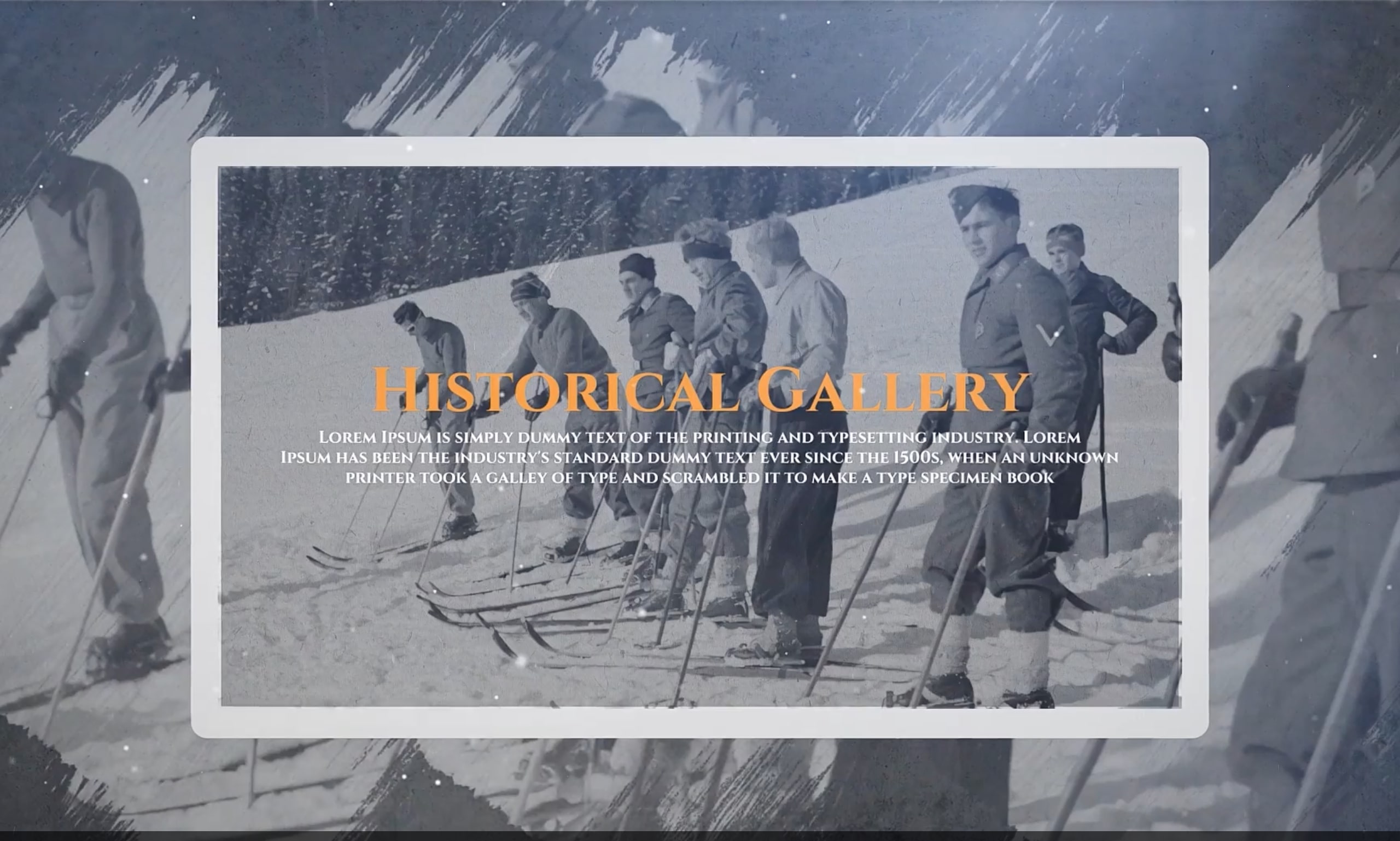 This vintage slideshow template offers smooth transitions, light leak effects, and a rugged look that makes it an outstanding choice for opening historical TV shows, documentaries, movies, and presentations.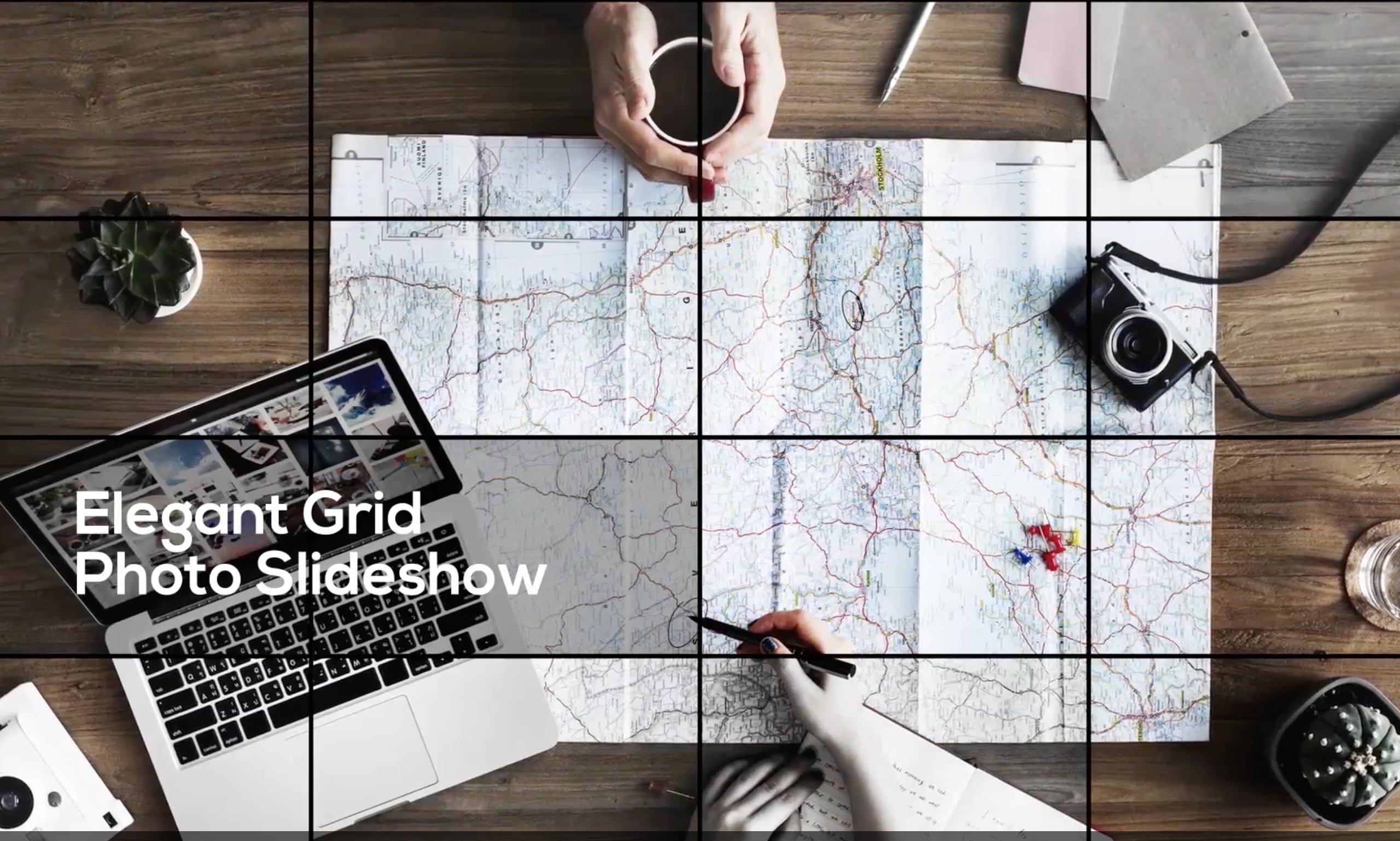 Up your slideshow game with this grid photo template perfect for all occasions. It comes with a range of picture and video placeholders, text layers, and dynamic effects that are sure to create a solid impression on your audience.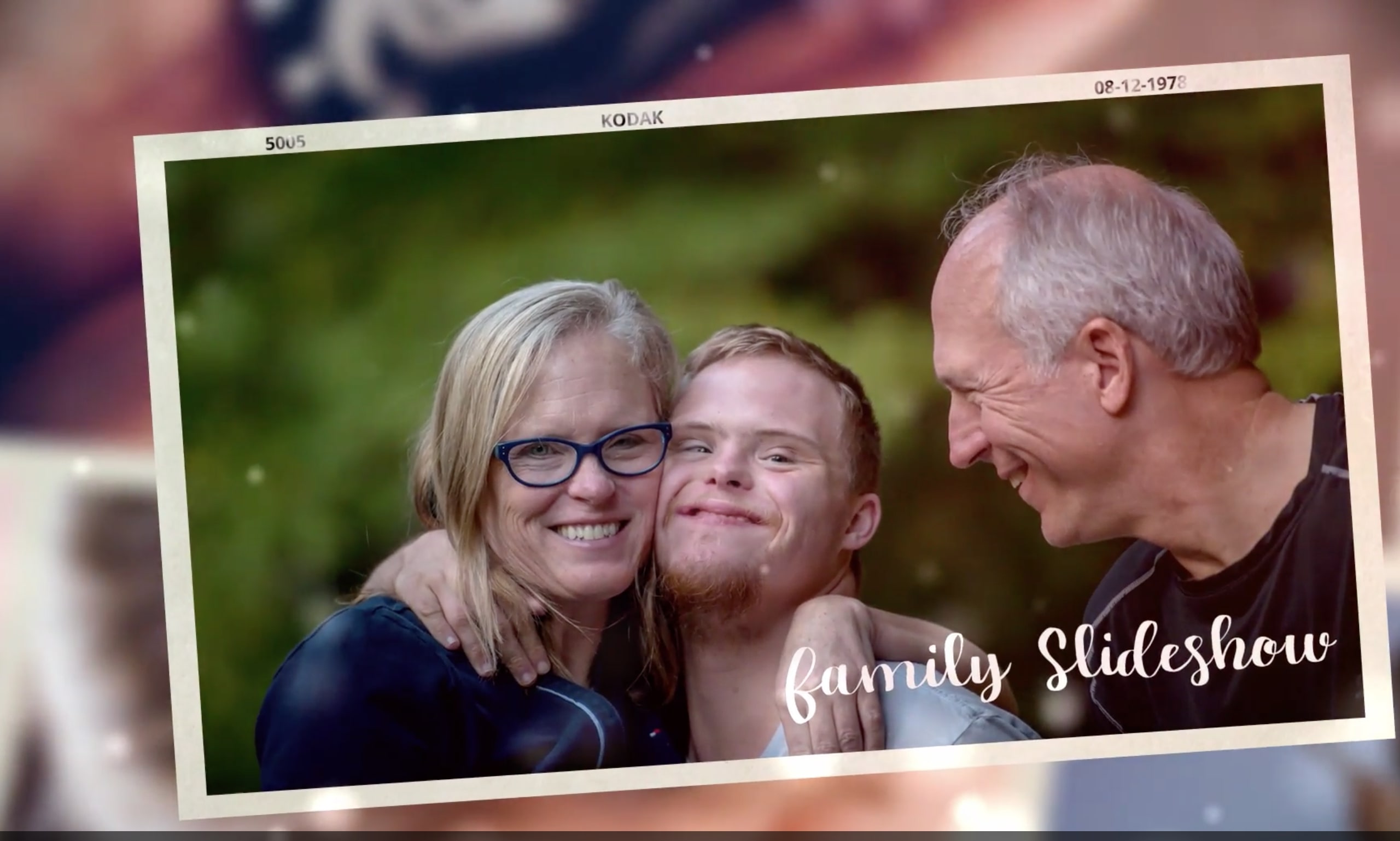 Whether you want to create a vacation slideshow, wedding presentation, or family memories clip, this DaVinci Resolve template will come in handy. It features a simple and clean design with minimal particle effects and allows you to drag and drop your photos, videos with ease.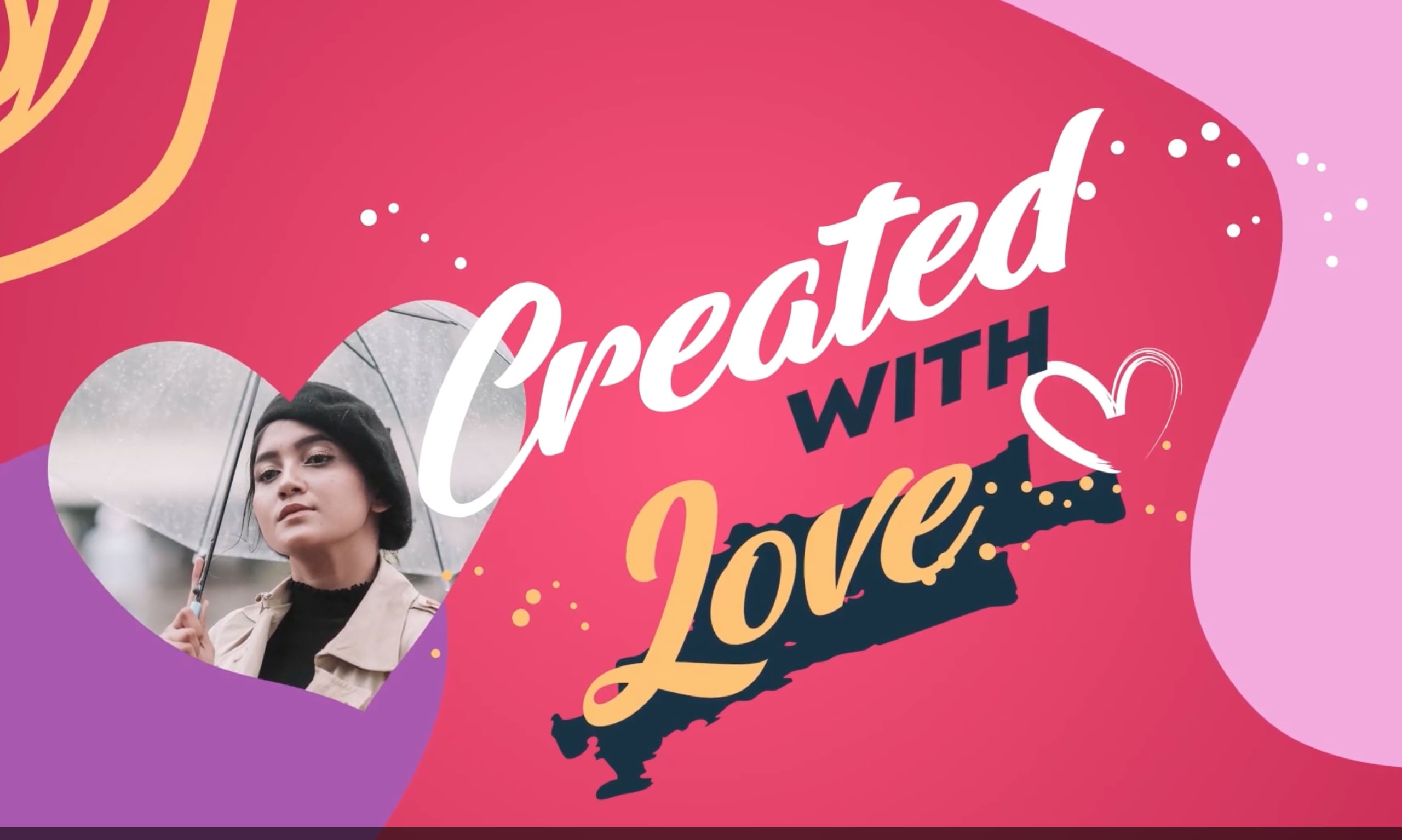 Here we have a dynamic and artsy slideshow for DaVinci Resolve that will surely knock your audience off their socks. It features an aesthetic that instantly catches the eye and evokes an inexplicable curiosity to watch more.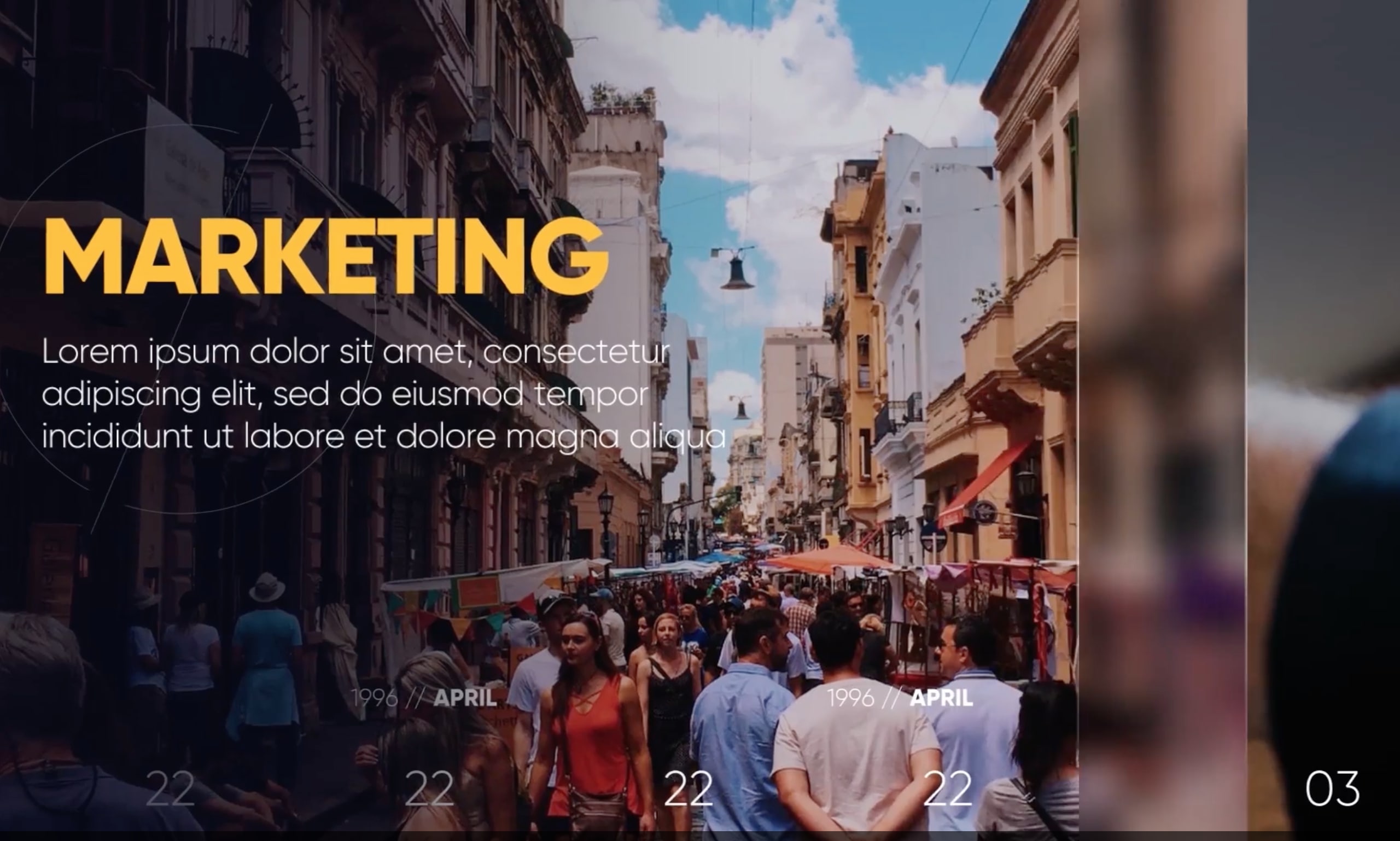 Create an elegant and sophisticated corporate slideshow presentation with this modern, multipurpose template perfect for virtually any business or industry under the sun. It offers everything you'd expect in a professional, attention-grabbing slideshow template!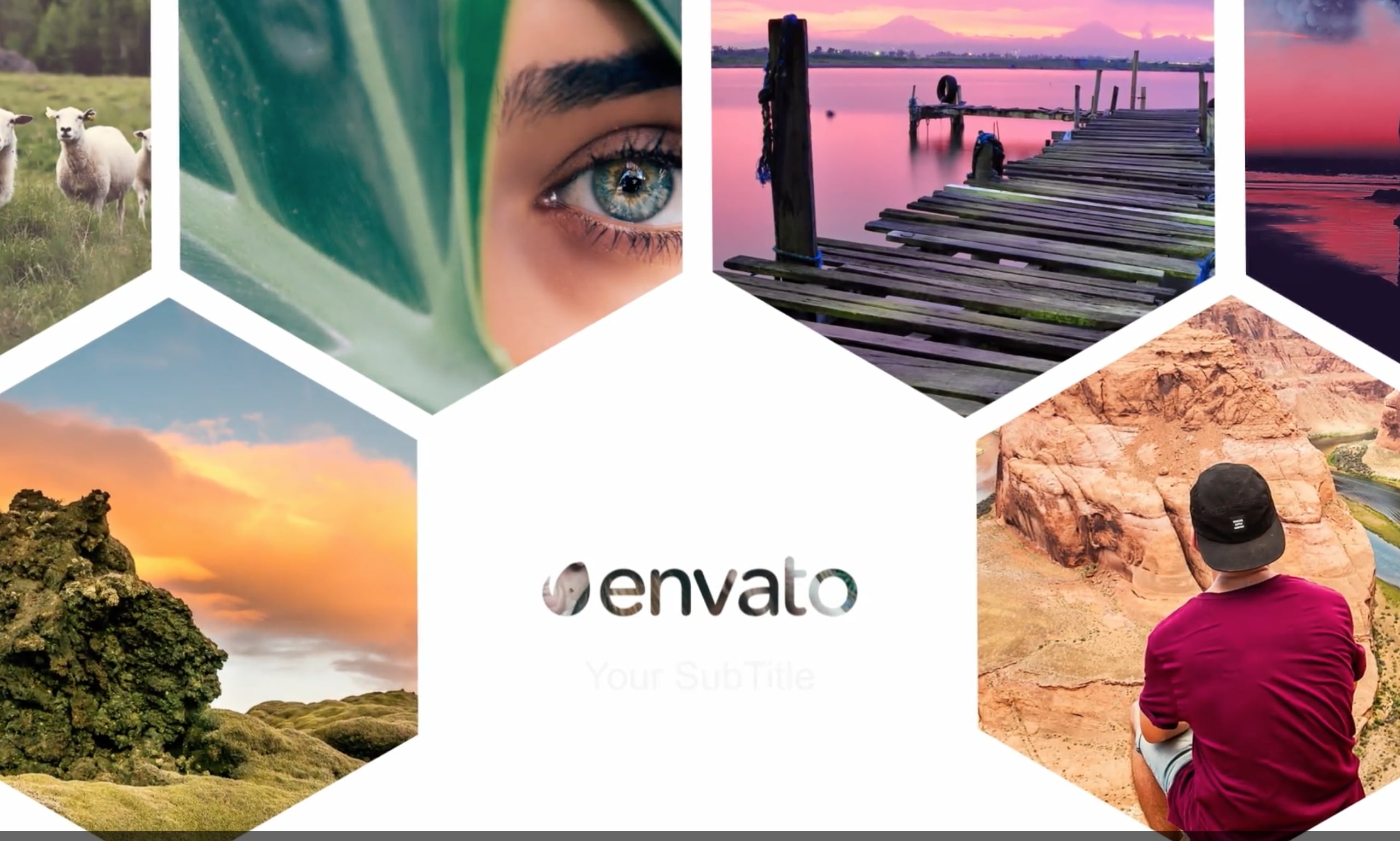 Draw your audience's attention with this abstract photo opener that can be used as an introduction to your corporate presentations, or logo reveal. The template offers a bright, and trendy design, basic transitioning effects, and smooth animations.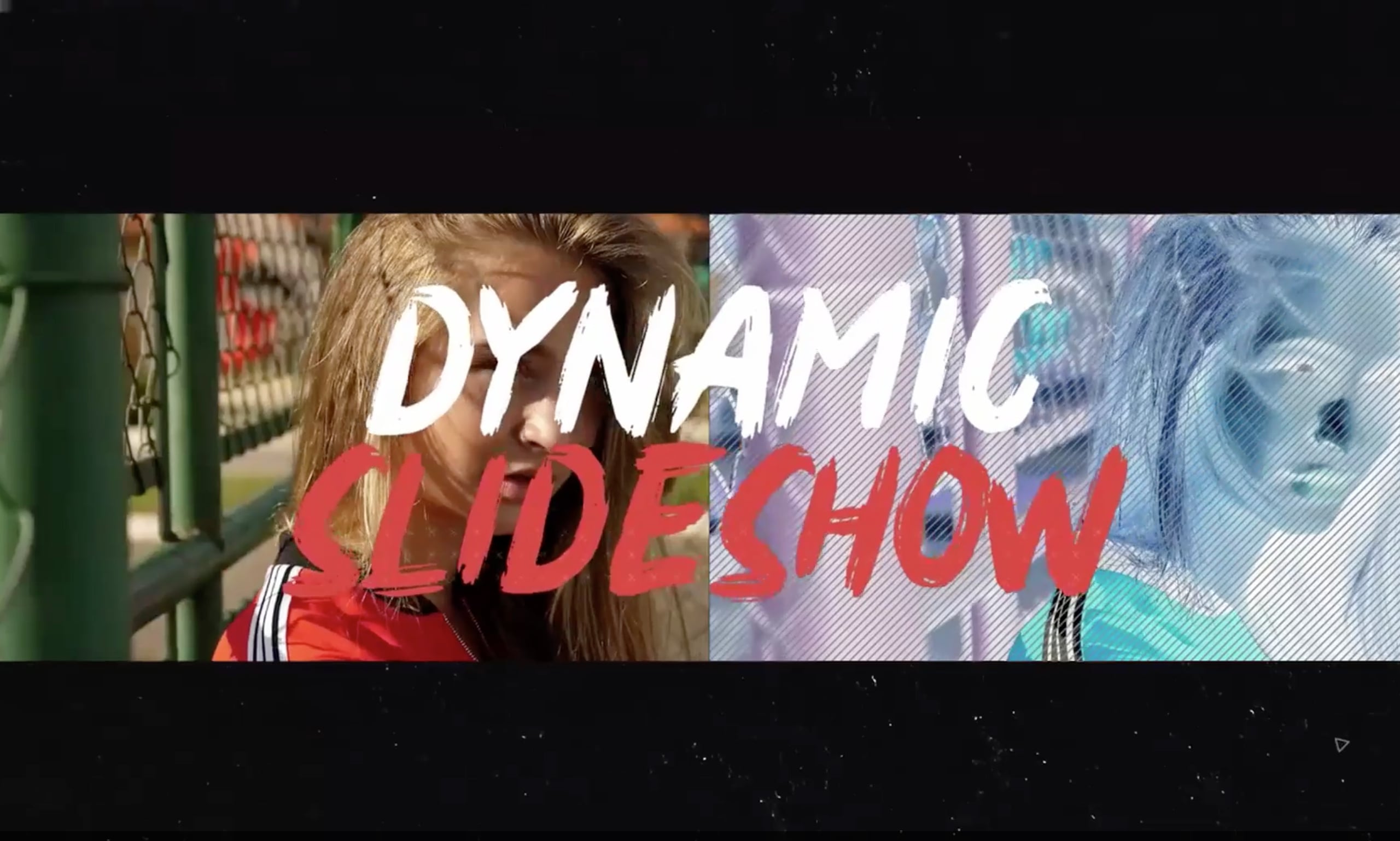 Next up is a modern, and stylish slideshow template that will help you create impactful videos. It features a trendy design, cool effects, and a range of other features that really should be seen to be fully appreciated.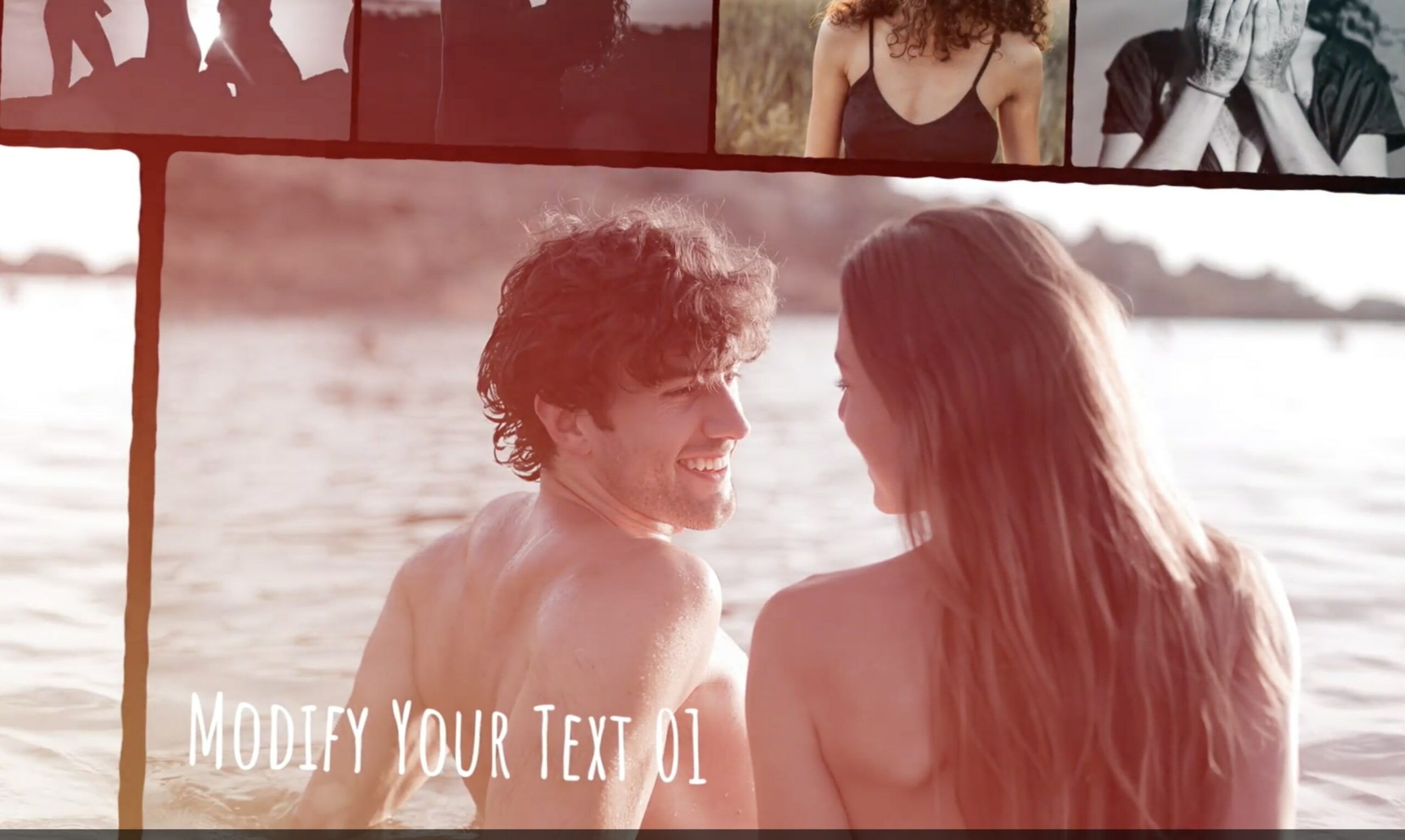 Perfect for holidays, birthdays, weddings, and virtually any kind of photos, this slideshow template for DaVinci Resolve 16.2 and above is 1:09 minutes long, and features a range of text and media placeholders, keeping you busy for hours.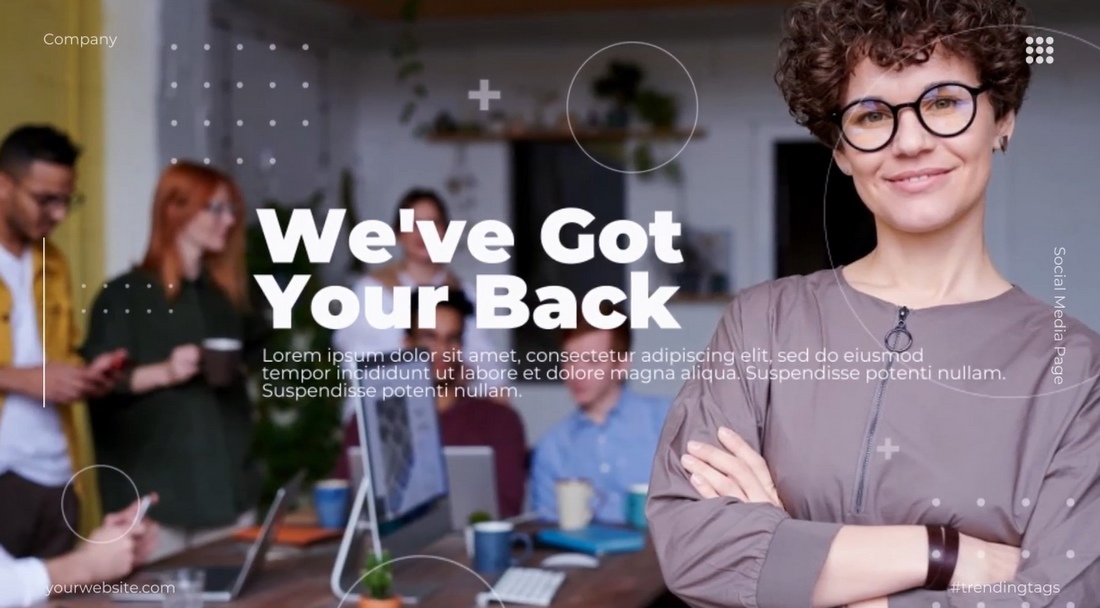 When it comes to creating videos for corporate presentations, you always need to look for clean and minimal templates. No need to look further, this DaVinci Resolve template will help you craft professional-looking slideshow videos with modern and stylish designs. It's fully customizable and comes in Full HD resolution.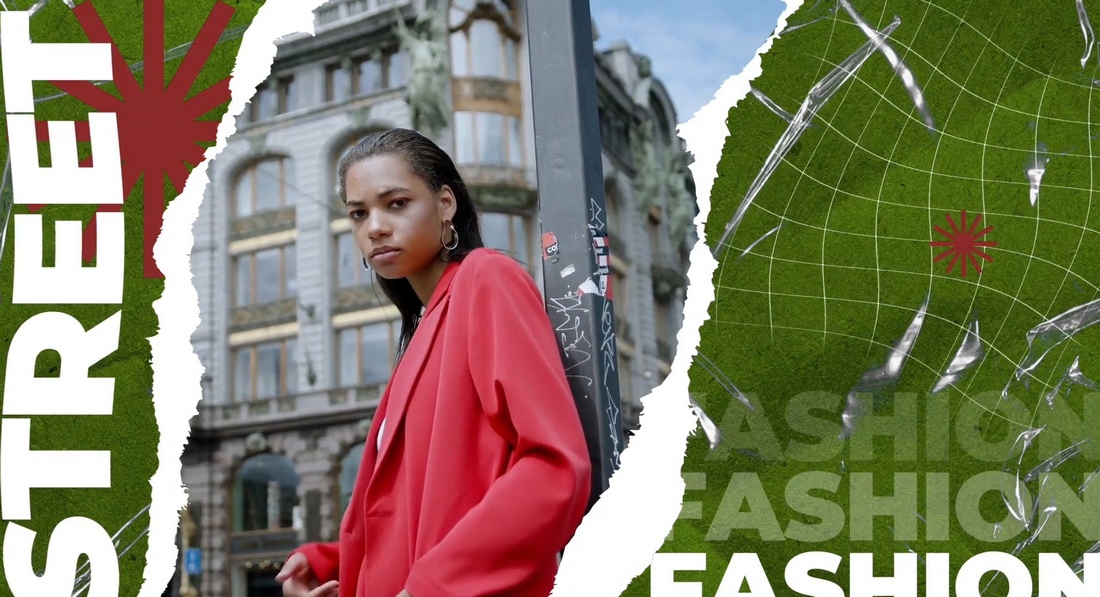 Working on a promo video for your online clothing shop or a fashion brand? Then be sure to grab this DaVinci Resolve slideshow template. It comes with trendy slide layouts and attractive animations that will surely grab the attention of your viewers.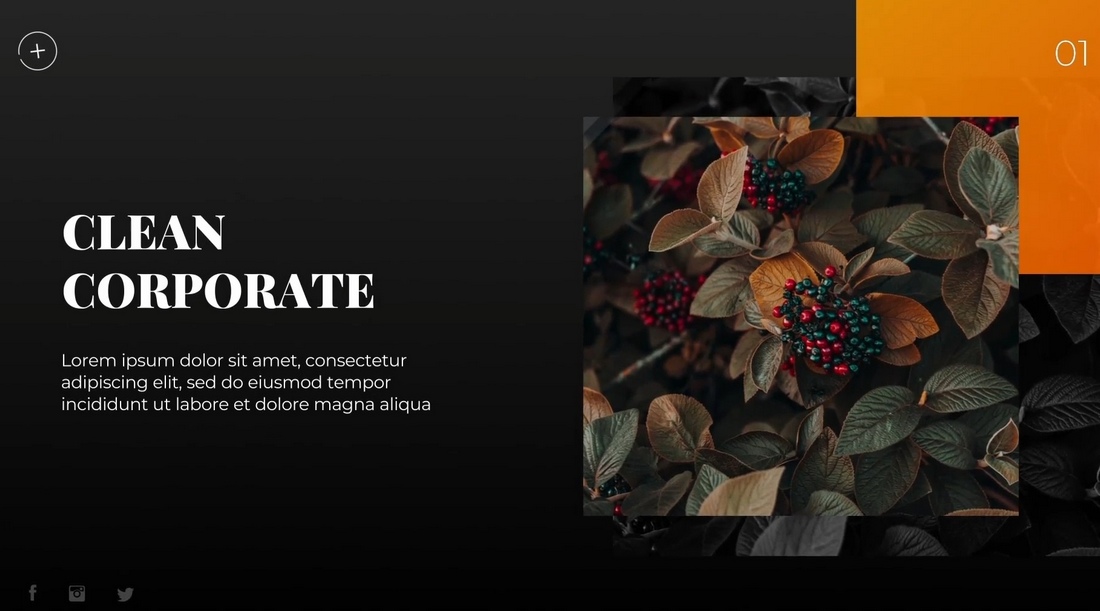 With this DaVinci Resolve template, you can create clean and minimal slideshow videos that look more like a PowerPoint presentation. These types of templates are ideal for making slideshow videos for business events and promotional campaigns.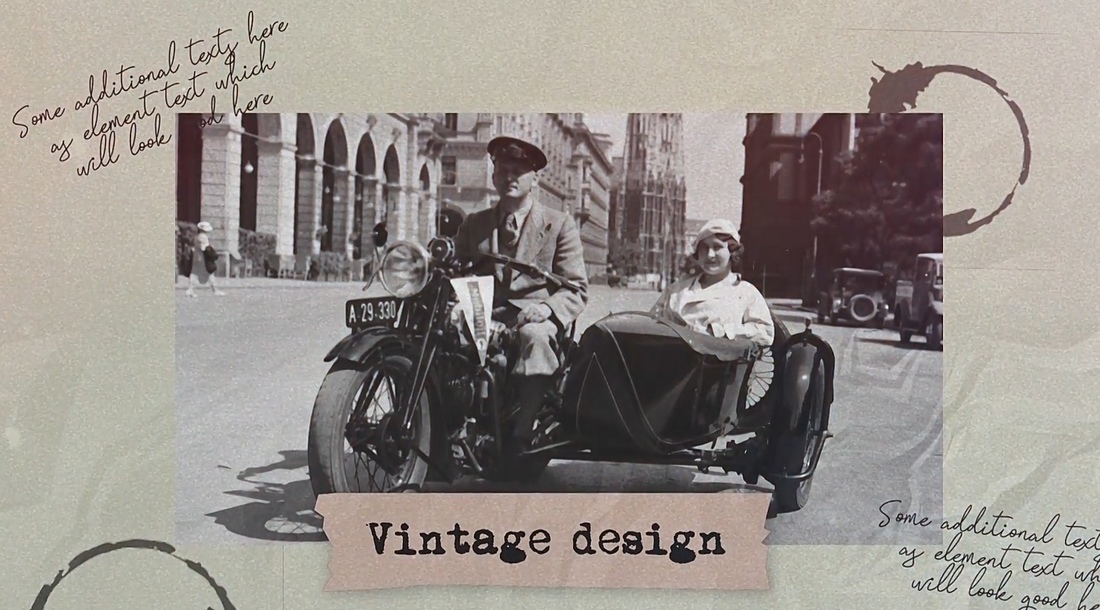 If you want to create photo slideshow videos while adding a vintage nostalgic feel to them, this DaVinci Resolve template will come in handy. It features a classic vintage slideshow design that's perfect for making photo album videos as well as documentary videos.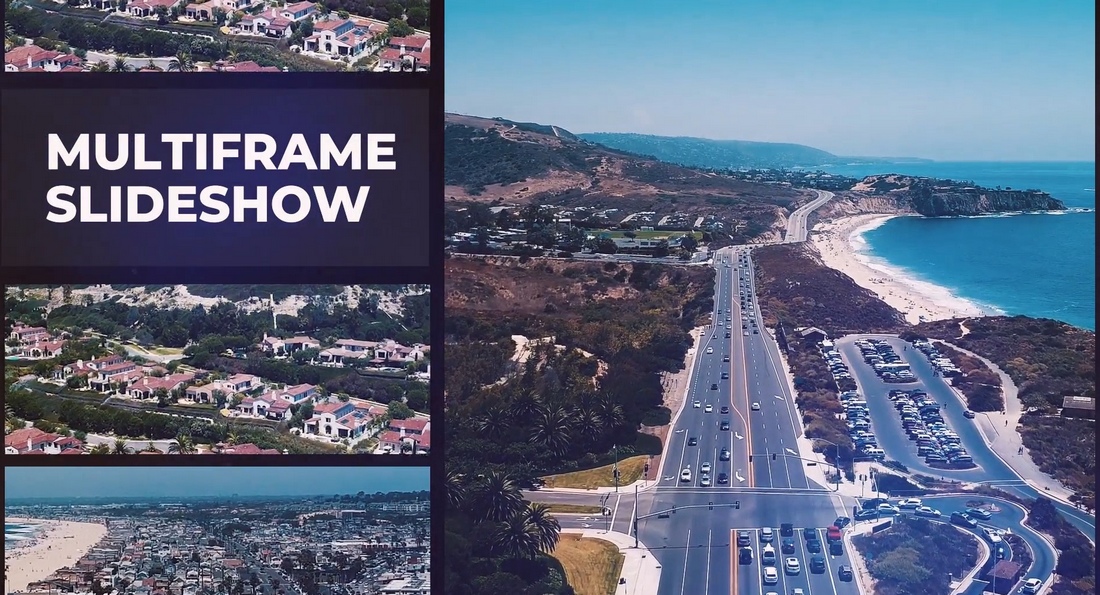 This DaVinci Resolve slideshow template has a simple multi-frame layout but it can do so many things. You can make openers for YouTube videos, create promo videos for Instagram, and even make slideshows for event presentations. It has 36 media and 10 text placeholders.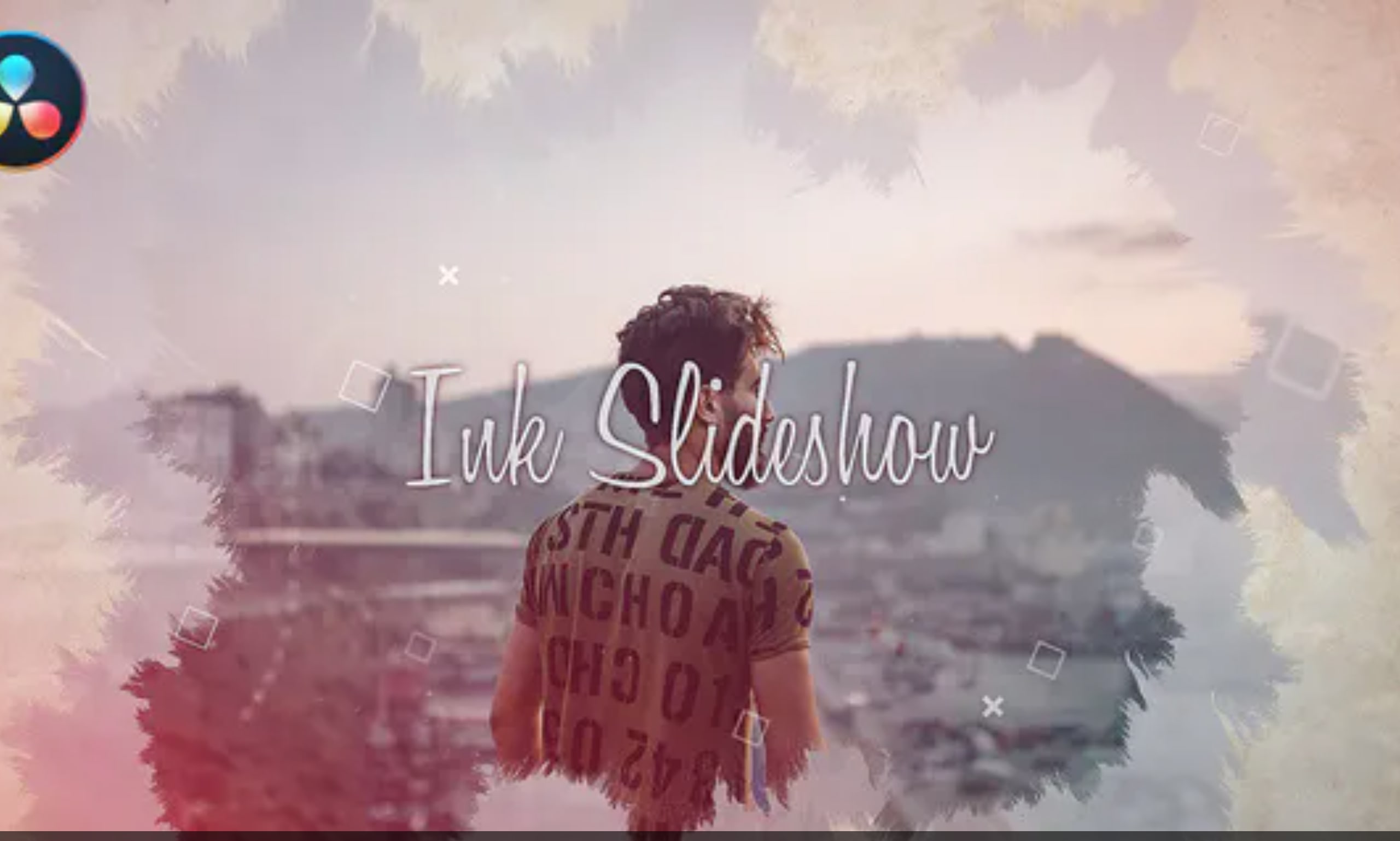 Check out this stunning DaVinci Resolve Slideshow template featuring a super cool design, and smooth ink transitions that grab attention, plus a video tutorial to help you use the template in the best way possible.
Create Remarkable Slideshows And Blow The Audience Away
And there you have it- the best slideshow templates for DaVinci Resolve. With these resources in your toolkit, creating stunning slideshows will be a piece of cake, plus your audience will have an exciting and memorable watching experience.
No longer will you have to stress about creating a sub-par video; all you have to do is look for the images you'd like to include, pick a template, drag and drop, hit render, and you have got yourself a marvelous slideshow ready.