20+ Amazing, Unique & Cool PowerPoint Templates (PPT Themes 2020)
Unique PowerPoint templates can be hard to come by, and even harder to put together from scratch! So what are you supposed to do when it comes time to prepare an important presentation for school, work or business, and creating cool PowerPoint slides seems to be a near-impossible task?
You've come to the right place – in this article, you'll find a list of amazing PowerPoint templates and cool PowerPoint themes for all kinds of uses, from investor pitches and company briefings to kids' presentations and creative portfolios. Whatever you're in the market for, there's a whole collection of nice PowerPoint templates just waiting for you to download, customize, and deliver to a stunned audience!
Read on for our carefully curated selection of cool PowerPoint templates for your next project.
Get everything you need to give the perfect presentation. From just $16, get unlimited access to thousands of PowerPoint presentation templates, graphics, fonts, and photos.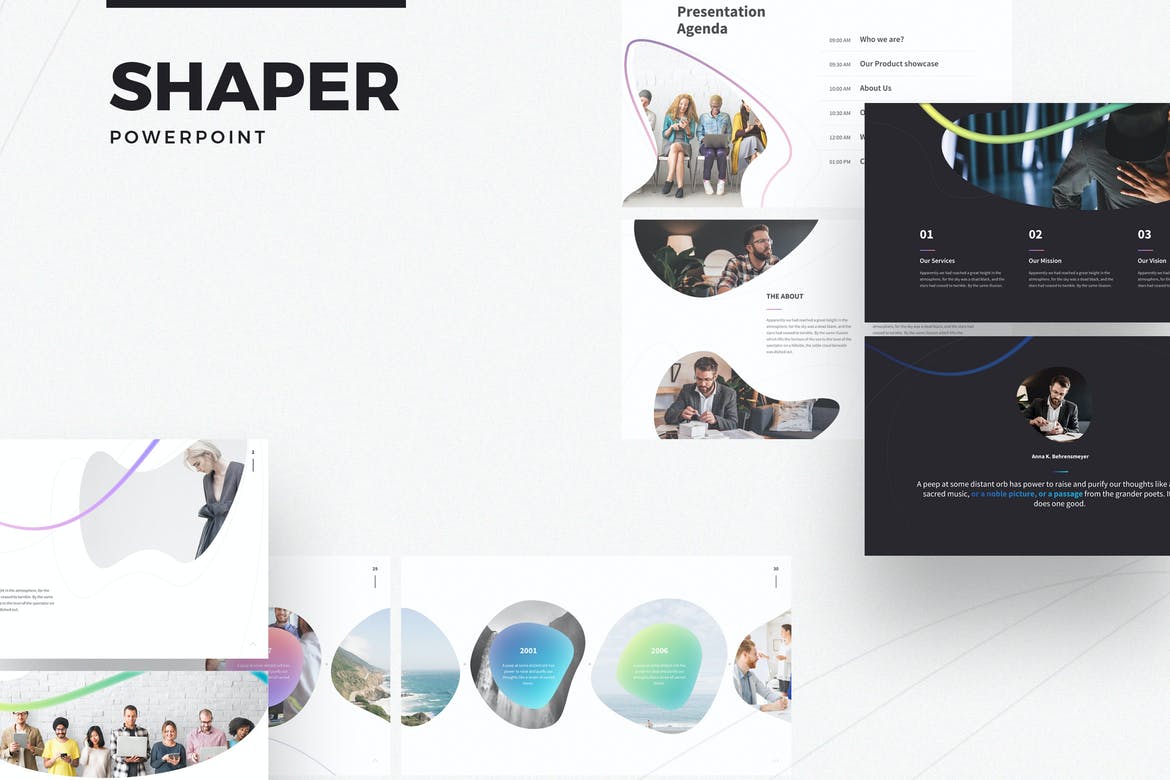 The first in our lineup of amazing PowerPoint templates is Shaper, a funky set of 87 unique slides featuring creative shapes, an elegant color scheme of 40 curated hues, and charming infographics that can be fully customized to suit your needs. It's a great choice for an educational presentation.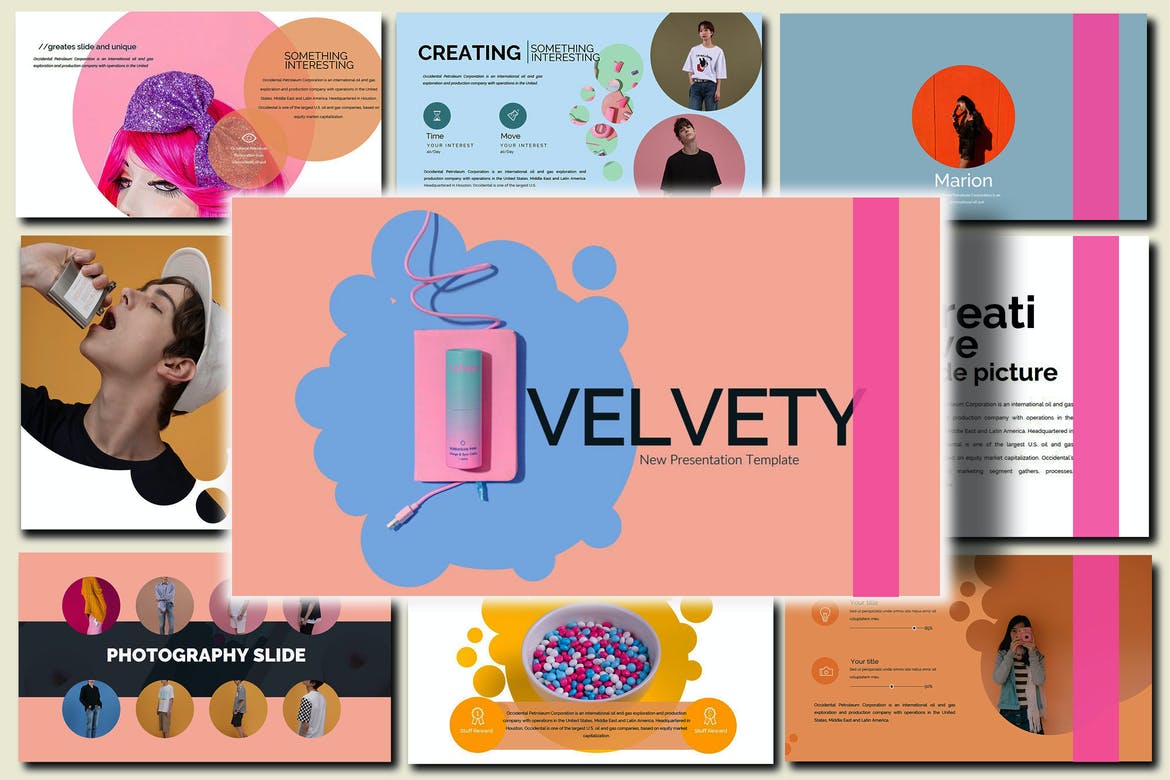 If you're looking for sophisticated and cool PowerPoint themes that are suitable for a kid-friendly project, look no further than the funky Velvety template, which features stylish graphic elements and bold colors for a playful yet professional vibe that can easily be adapted for different purposes.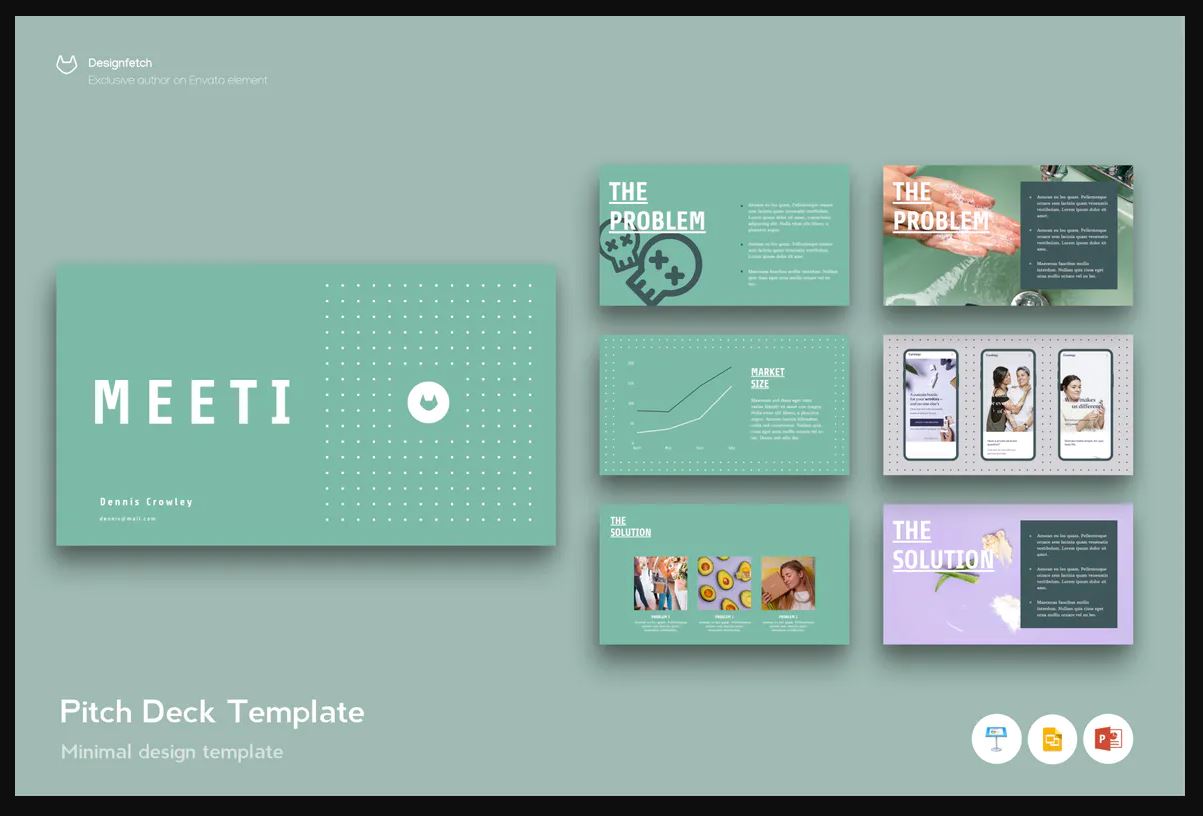 If you're searching for unique PPT templates that can be suitable for an investor pitch deck, consider the Meeti template – it contains 30 impressive slides that are sure to get your message across! The fun color scheme combined with the modern typography and graphics makes it a simple yet creative option.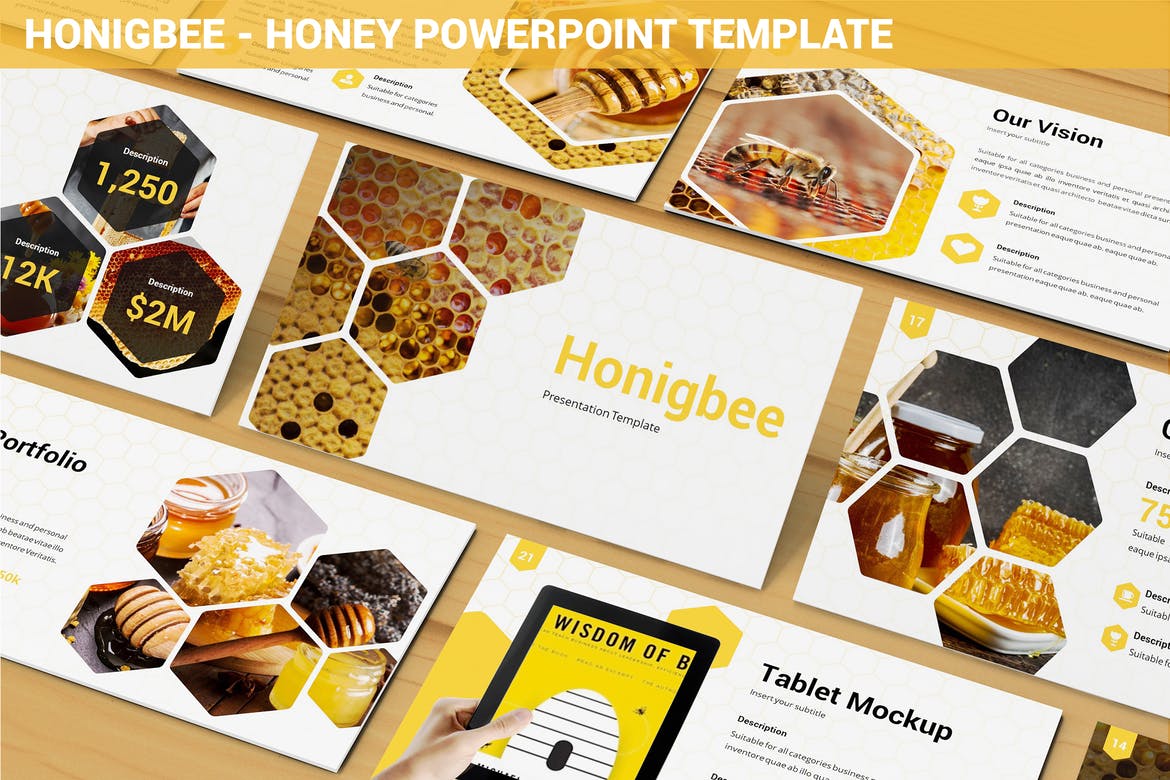 Here we have one of the most unique PPT templates, a honeybee themed selection of slides that features a honey-toned color palette, honeycomb-shaped graphics, and a range of animations. Drag and drop images and a choice of screen sizes and backgrounds make for simple customization.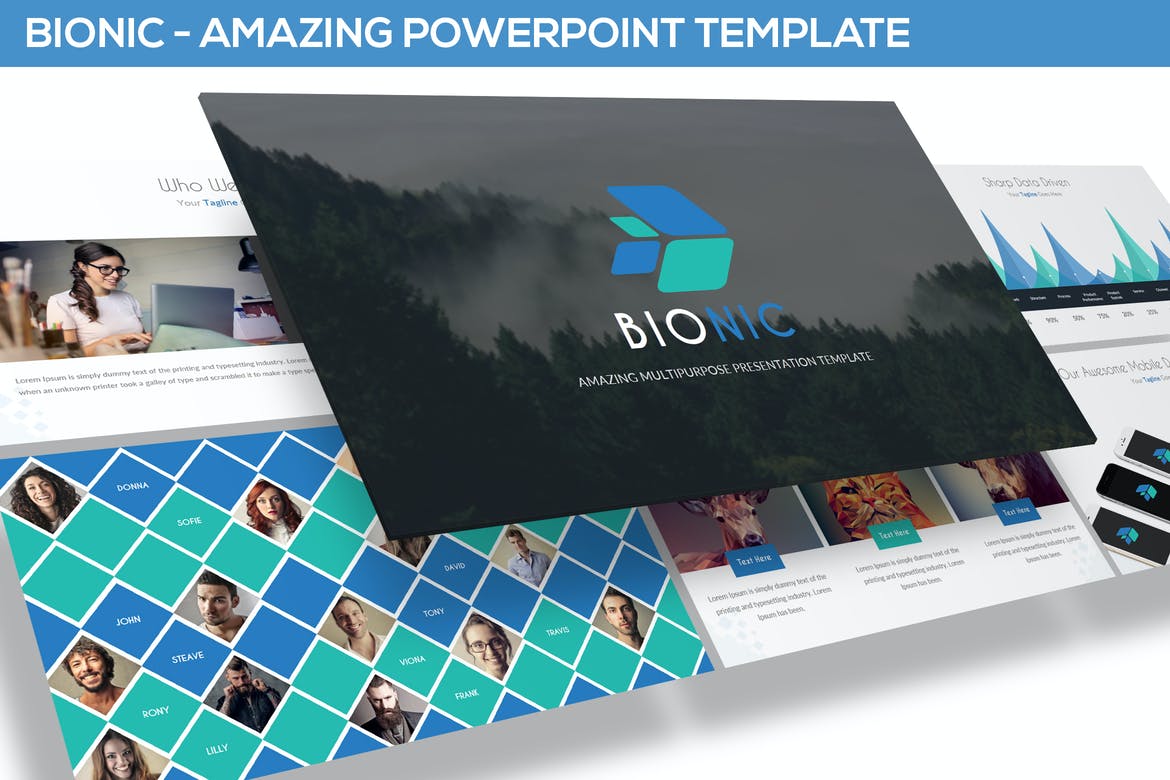 There are lots of nice PowerPoint templates out there, but none quite like the Bionic template! Featuring 30 multipurpose slides with an amazing geometrically inspired design, as well as five eye-catching color themes to choose from, it's suitable for any kind of business presentation.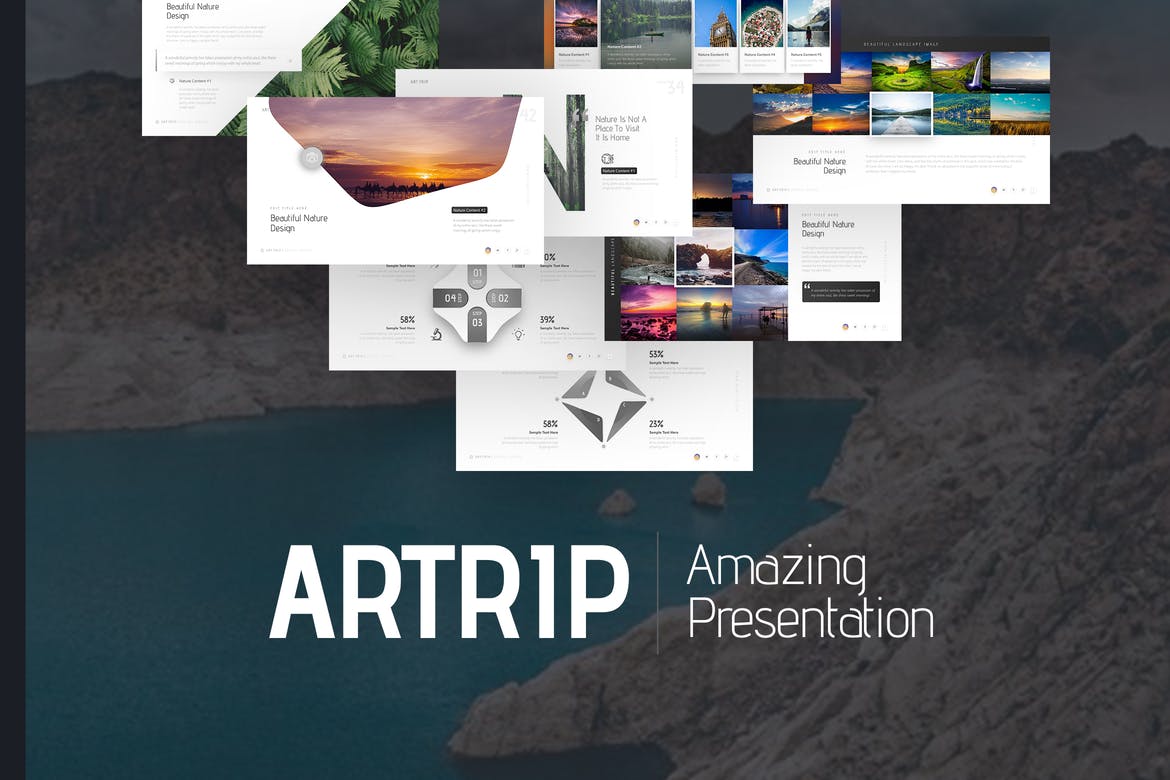 Next in our lineup of unique PowerPoint templates is Artrip, which will impress you with its minimal and elegant layout across 75 unique slides, and 20 custom color choices to ensure a cohesive and professional look. It also comes in two size formats and includes animations and infographics for extra pizzazz!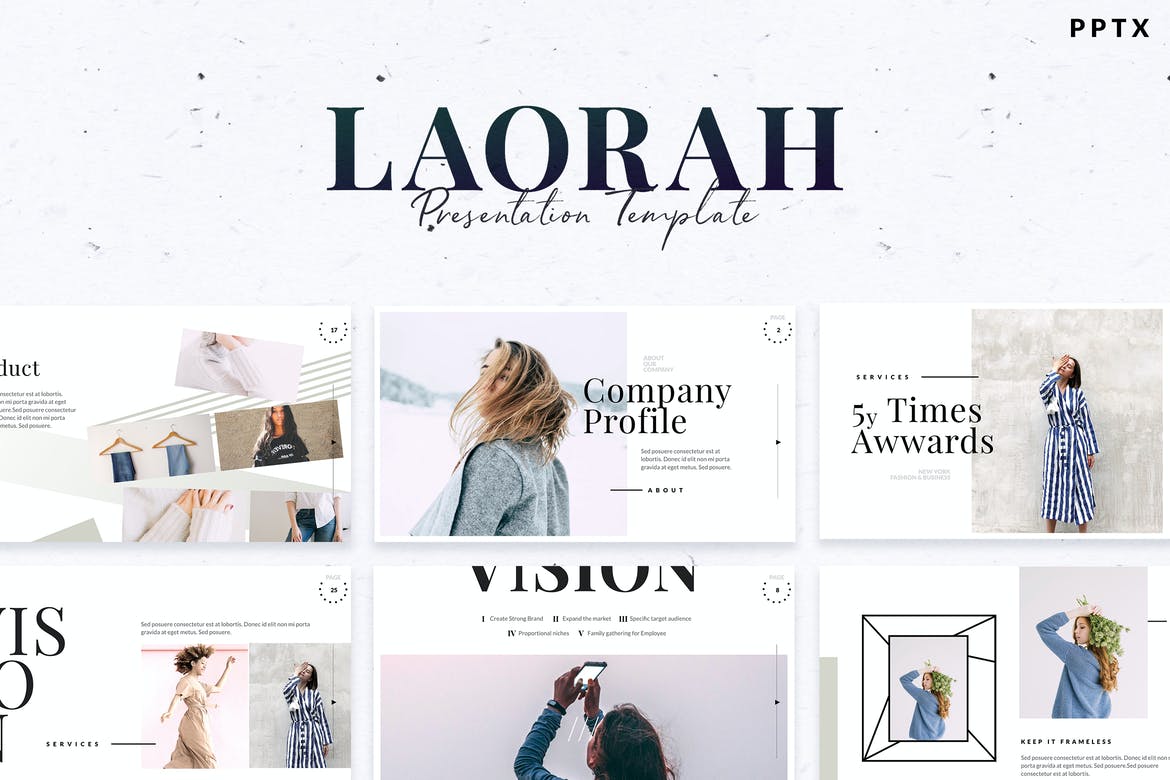 In the market for amazing PowerPoint templates that are ready to use for a fashion or beauty presentation? Laorah is a sure winner – a versatile and modern collection of 40 unique slides featuring drag and drop placeholders, customizable charts, free fonts, and editable colors and shapes.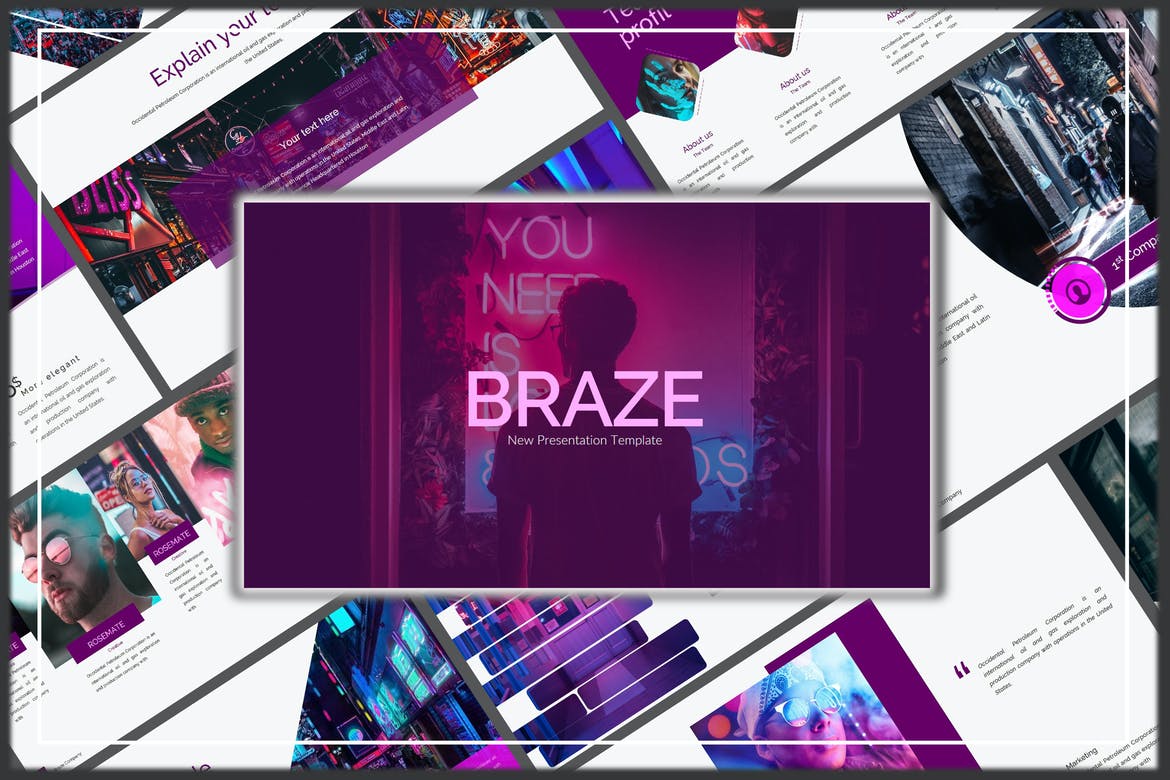 Braze is an innovative and stylish set of 35 slides, and is one of the most amazing PowerPoint templates we've seen! It comes with a bold, modern color scheme that helps your content stand out, and is fully editable to allow your own creative flair to shine through.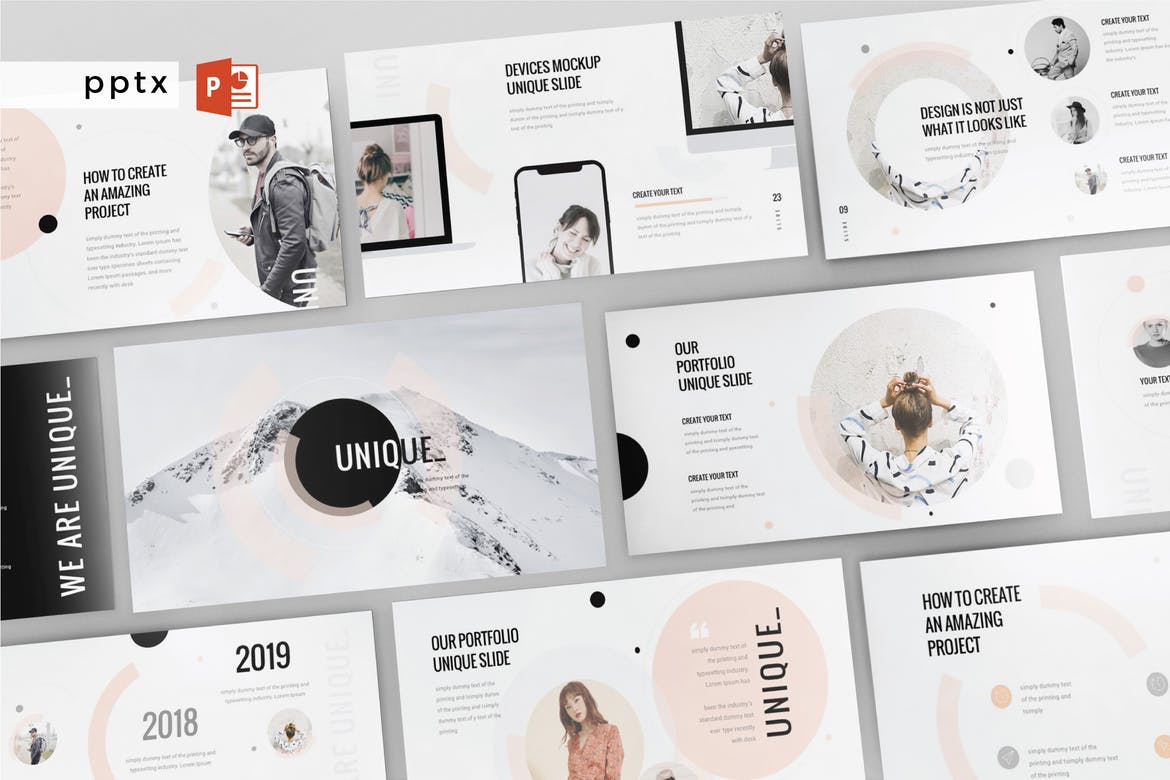 One of the more unique PPT templates in our list, this option features interesting graphics throughout each of the 30 slides with a creative circular theme, as well as a beautiful neutral color scheme and strong, bold font choices. It includes fully editable vector icons and image placeholders for easy customization.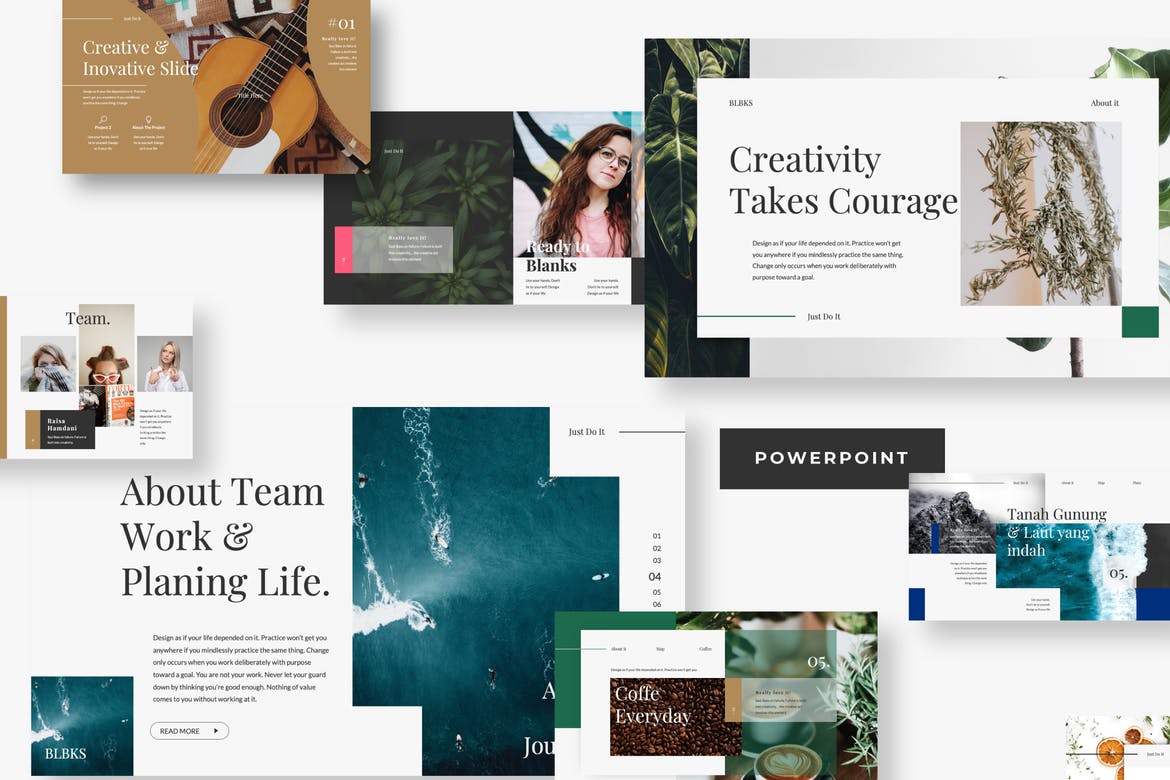 Next in our search for cool PowerPoint themes is the BLNKS template, a portfolio style presentation theme that's perfect for business projects and company profiles. It offers clean, modern slides with elegant serif fonts, strategically placed image placeholders, and predefined text styles, plus a high definition resolution for a polished finish.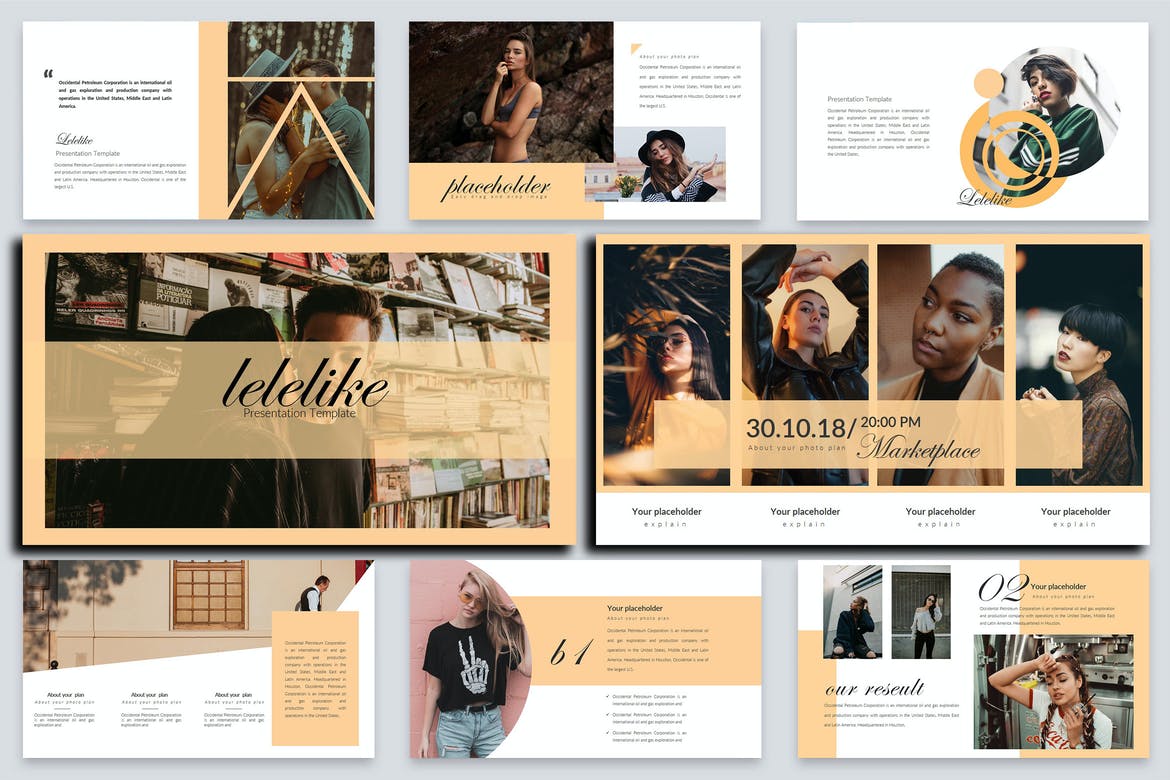 Lelelike is a beautiful, vintage-inspired collection of 41 unique slides that can be adapted to suit a wide range of business and personal purposes, but is perfect as a professional portfolio. It offers drag and drop placeholders, fully editable graphics, and master slides to make customization super easy.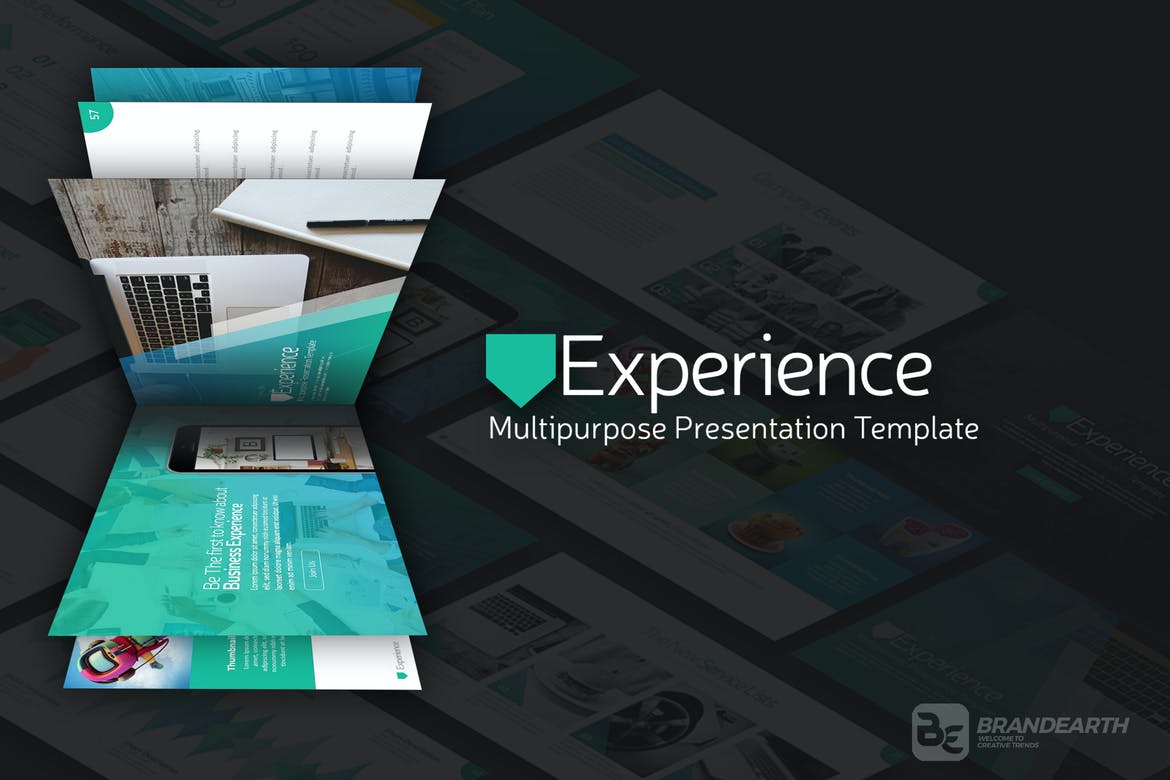 Cool PowerPoint slides should be a true experience for your audience, and that's exactly what our next template aims to achieve. It features a modern and engaging set of 56 slides featuring a range of multipurpose layouts, as well as handmade infographics, free fonts, and ten color schemes to choose from.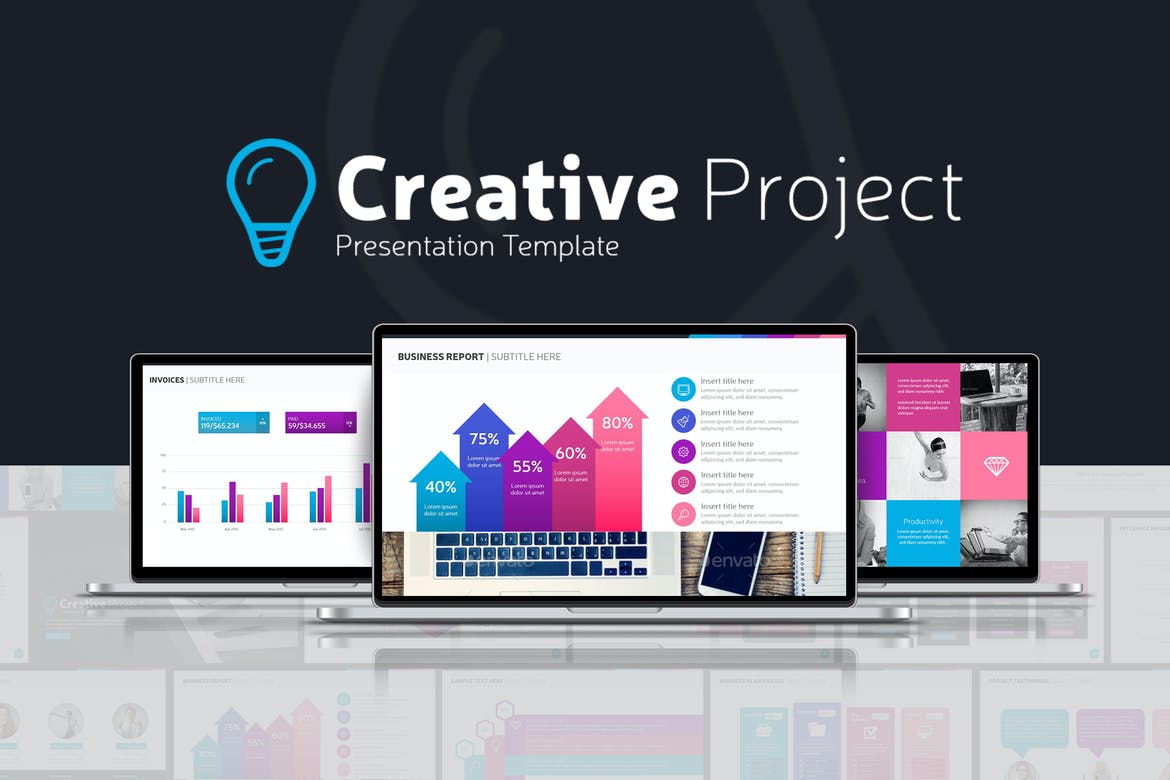 Featuring 78 unique slides, ten color schemes, light, and dark background variations, and a range of content slides to save you time customizing each individual layout, our next PowerPoint template is ideal for a creative business project that requires a professional yet innovative approach.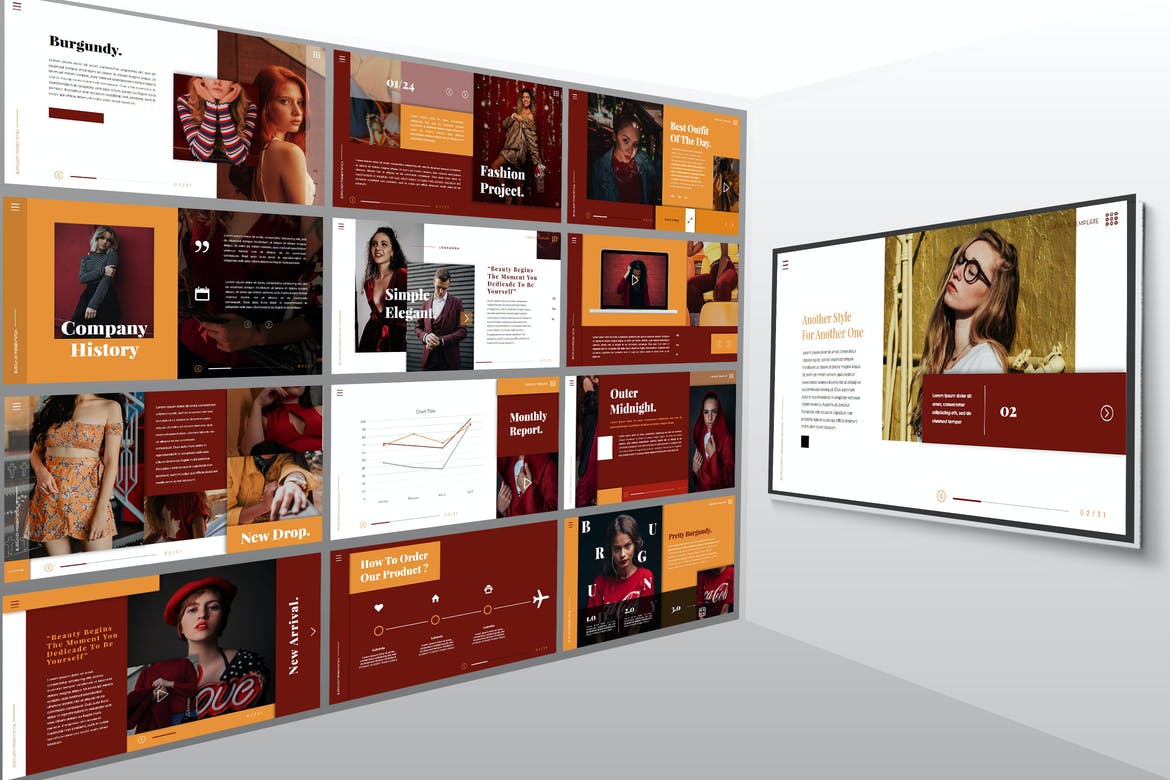 One of the best unique PowerPoint templates for a fashion portfolio or beauty profile, the Burgundy template features 36 trendy slides with a beautiful warm brown color scheme, fully resizable and editable graphics, and drag and drop placeholders for easy customization.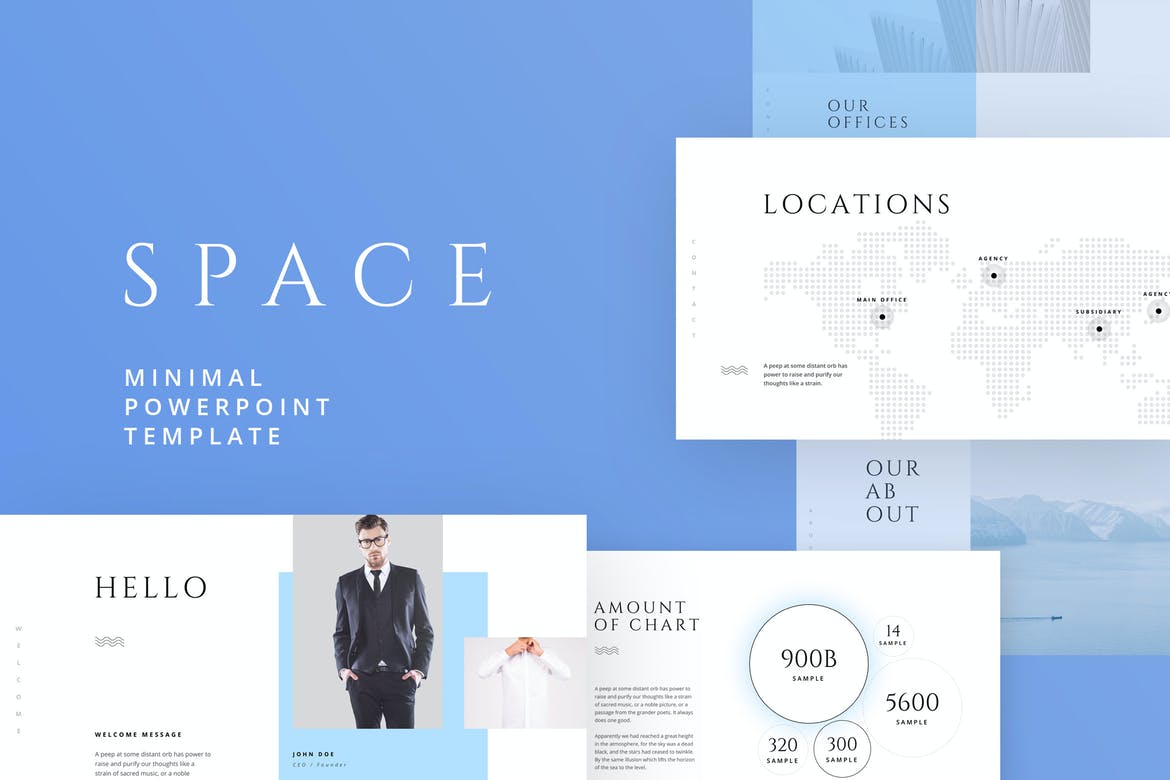 Here we have a set of 100 cool PowerPoint slides that are perfect if you want a minimal yet powerfully engaging presentation template for your next business project. It offers a palette of 40 carefully curated colors, coupled with elegant serif fonts and beautifully crafted infographics for a classy look.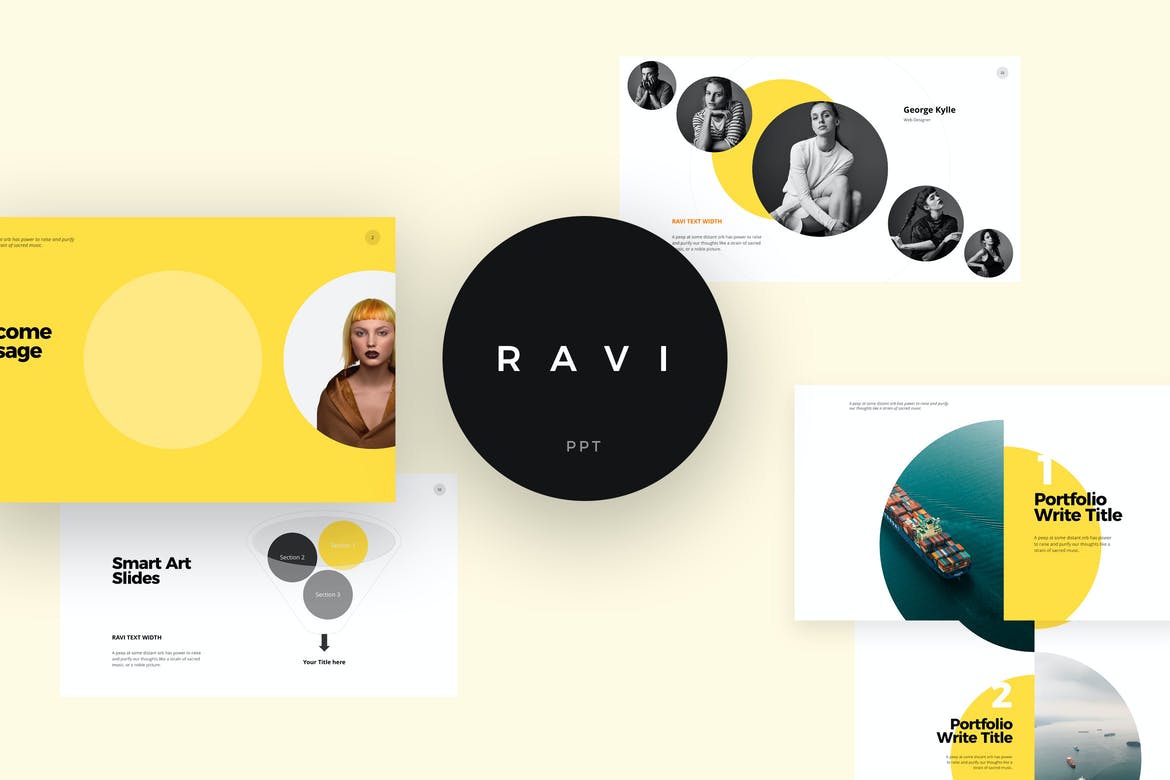 Next up is Ravi, a bright and cheerful series of 100 slides that's sure to make an impact on any audience! It includes a wide range of infographics, maps, photo layouts, and text fields that can all be fully customized, plus a high-resolution widescreen format and a perfect selection of colors to choose from.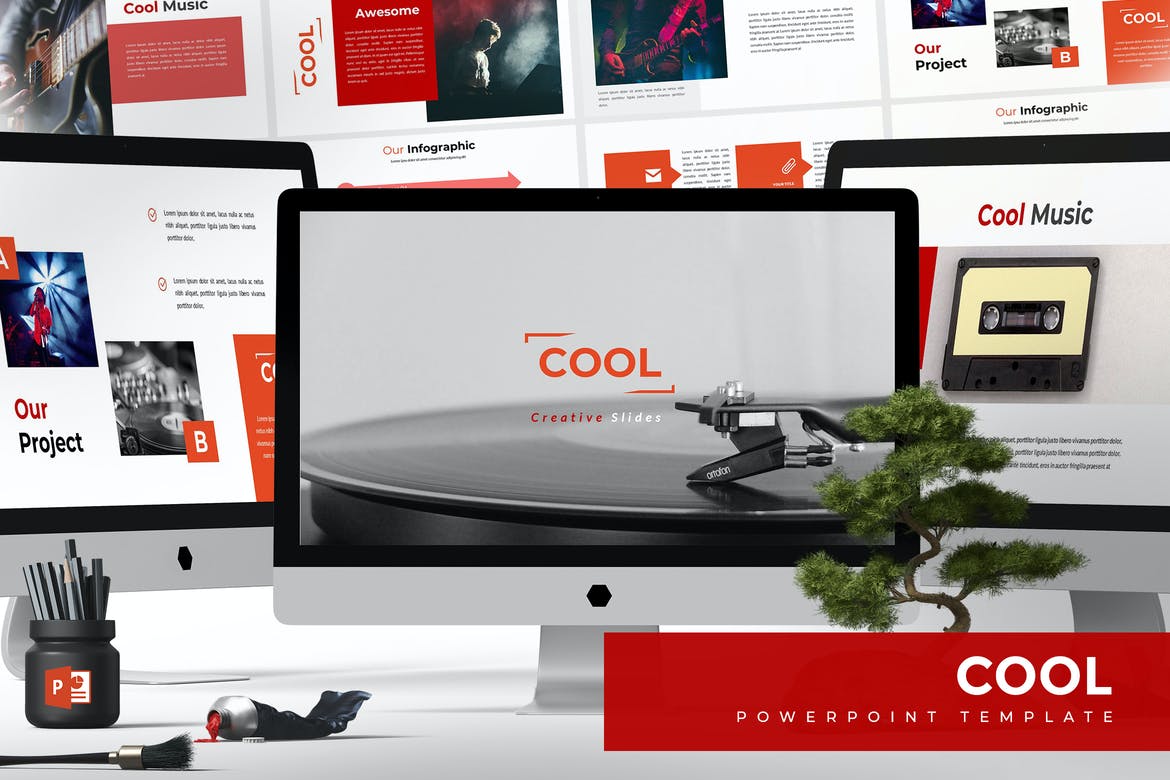 True to its name, this modern presentation layout is a perfect example of the cool PowerPoint templates we've found for this list! It offers five color variations for you to choose from, and every element is fully editable. Pixel perfect illustrations and high-quality graphics give it a professional feel.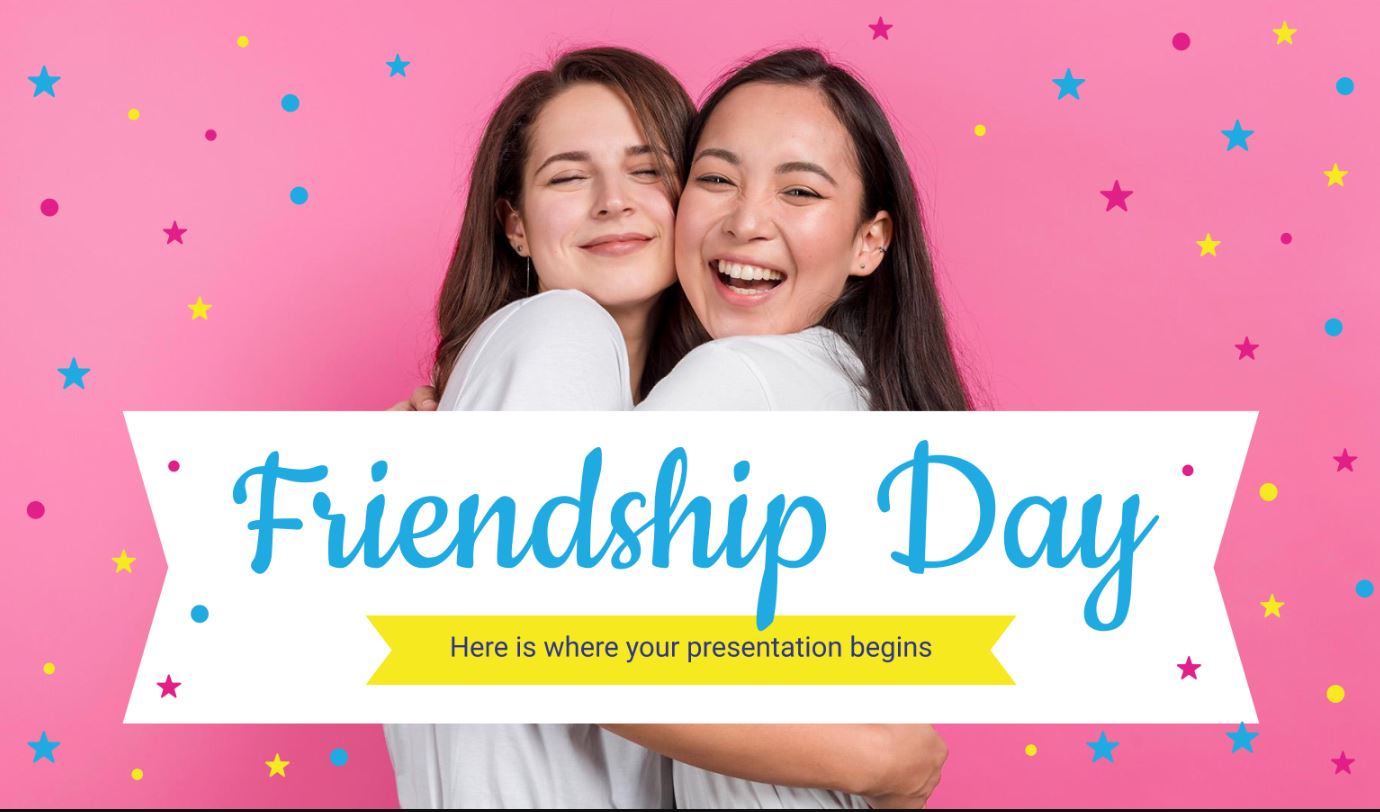 Another option that's perfect for a kids' presentation is this friendship themed option featuring bright, whimsical graphics and a wide range of layouts that offer emphasis on both text and image elements. Plus, this template is available as a free download from SlidesGo!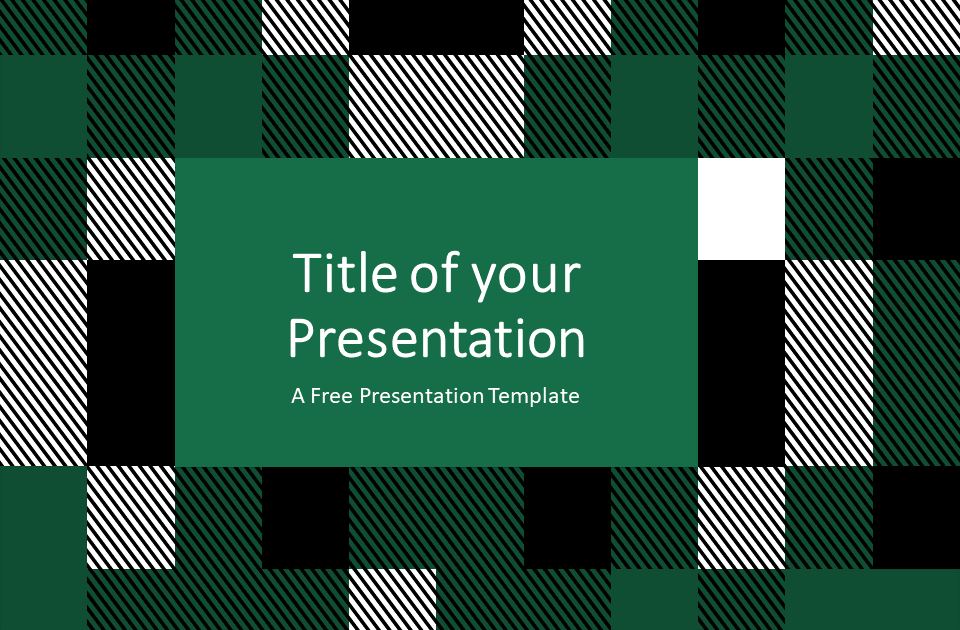 One of the most unique PPT templates to be featured in our lineup is this tartan themed option, perfect if you're planning a Scottish themed presentation or simply love the aesthetic of this iconic pattern! It's fully editable and can be downloaded for free from PresentationGo.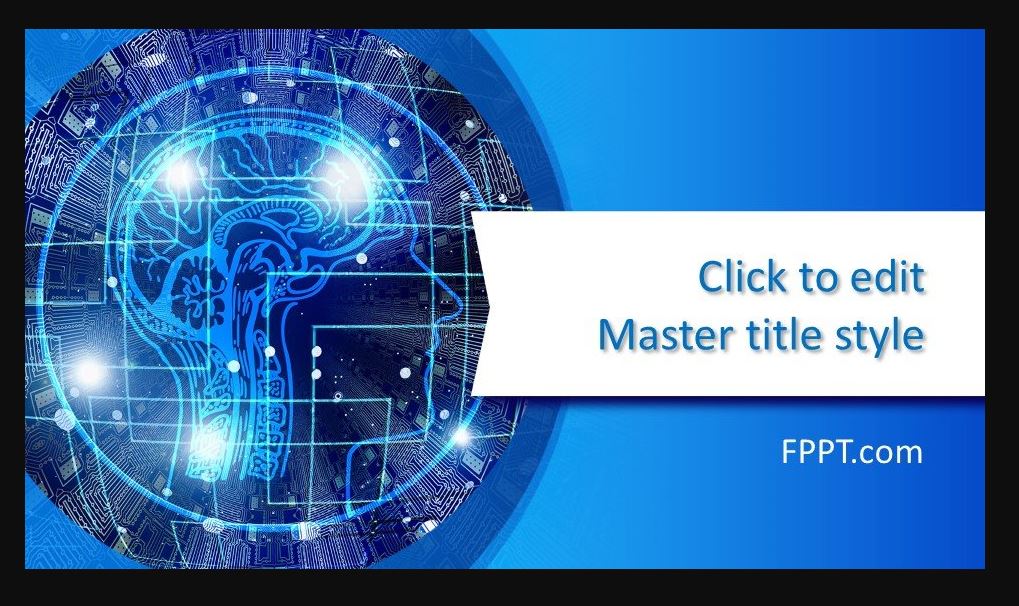 Unless you've been living under a rock, you'll have heard of the machine learning technology that's made advancements in recent times, and this free presentation template from Free PowerPoint Templates is perfect if you're working on a project regarding machine learning or artificial intelligence.
By now, you'll have seen a whole range of amazing, unique and cool PowerPoint templates that are available for instant download, and hopefully, you're feeling much more confident about being able to create the perfect slide deck for your upcoming presentation, whether it's for school, work or just for fun!
Looking for WordPress hosting? We use Kinsta. They offer world-class WordPress hosting, built to keep your website fast, secure, and always online.