25+ Church, Christian & Religious PowerPoint Templates (Free Church PPT)
Are you looking to create a stunning church presentation for your next sermon? Finding the right church PowerPoint templates, or Christian PowerPoint templates can be a hassle as not every template is well suited for the job. Whilst there are limited options for specific sermon use, that doesn't mean there are not great options out there.
We've collected a range of PowerPoint templates from premium and free sources that will suit your next church presentation perfectly. Many of these templates that are suited to professional or even casual presentation applications will make your next service leave a lasting impression giving you the ability to adapt them to your work.
Everything from sermon PowerPoint templates, worship PowerPoint templates, religion PowerPoint templates, and Christianity PowerPoint templates can all be found within our list.
Read on to see our collection of premium and free church PowerPoint templates!
Get everything you need to give the perfect presentation. From just $16, get unlimited access to thousands of PowerPoint presentation templates, graphics, fonts, and photos.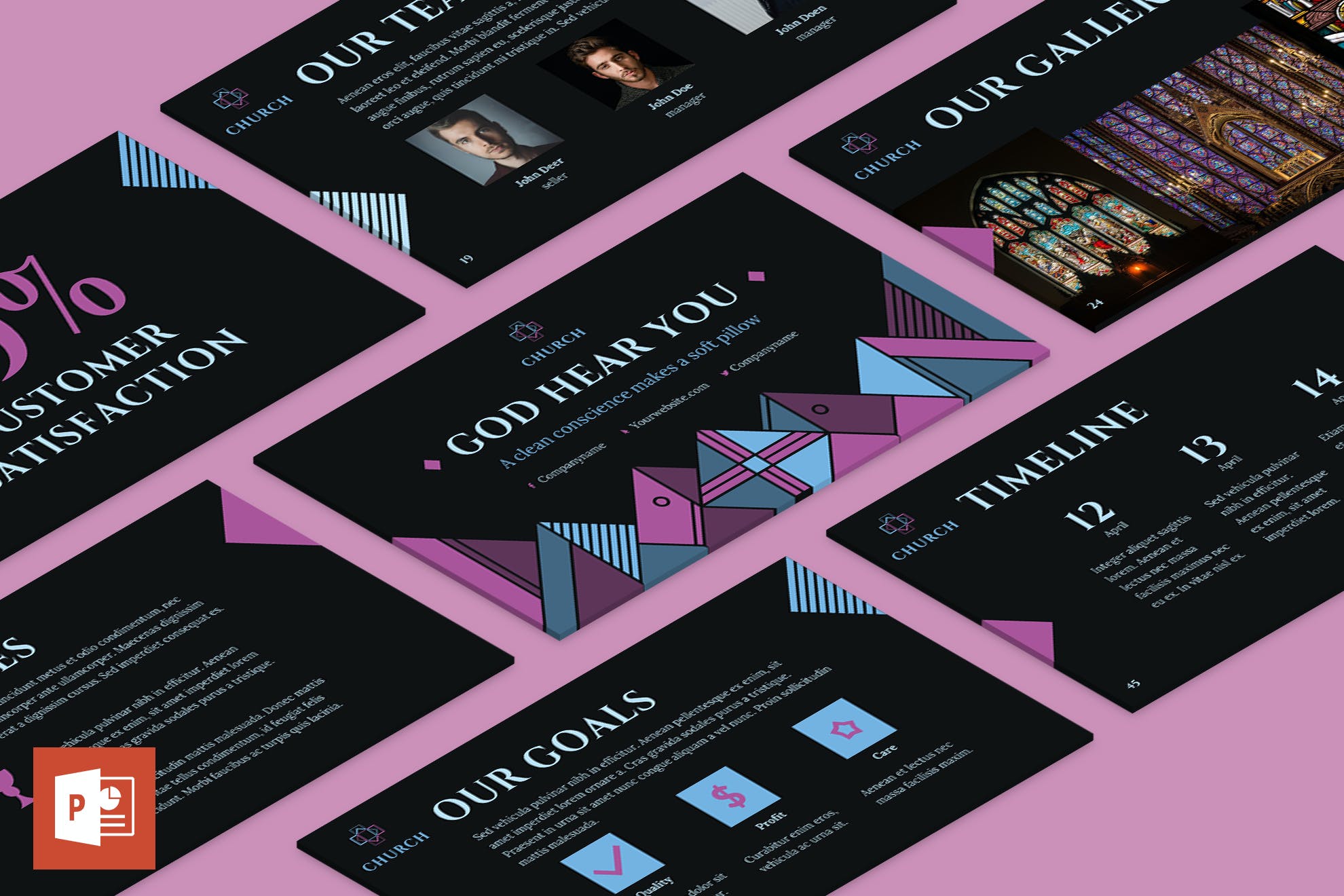 Church is a stunning template specifically designed for sermon use. Providing over 50 unique slide designs, a range of color themes, and much more, Church is guaranteed to provide one of the best sermon PowerPoint templates that you will come to love.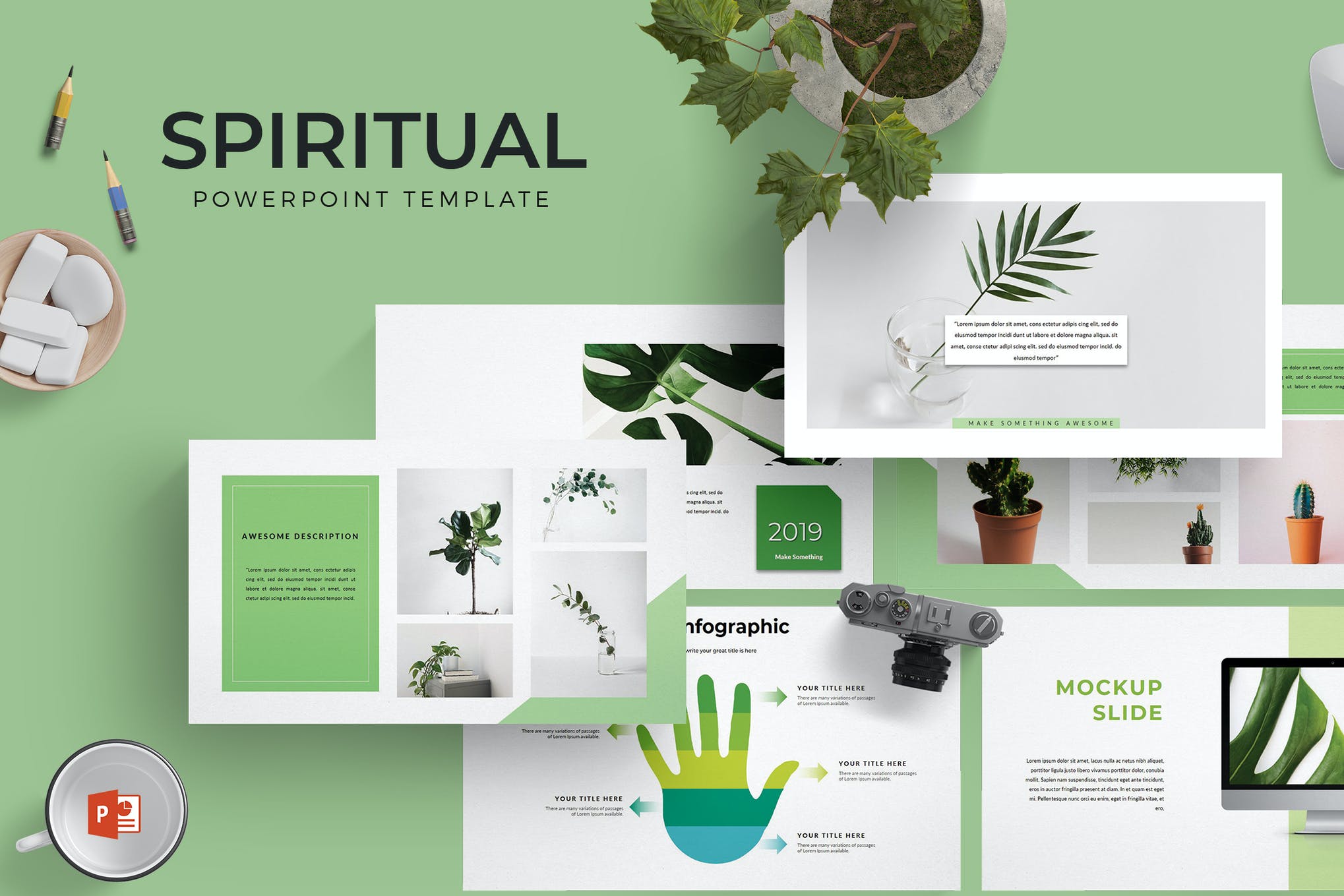 Spiritual is a highly flexible multipurpose PowerPoint template that is perfect for your next Church service. It provides over 150 unique slide designs, across 5 different iconic color themes and a range of infographics and master slides for you to enjoy!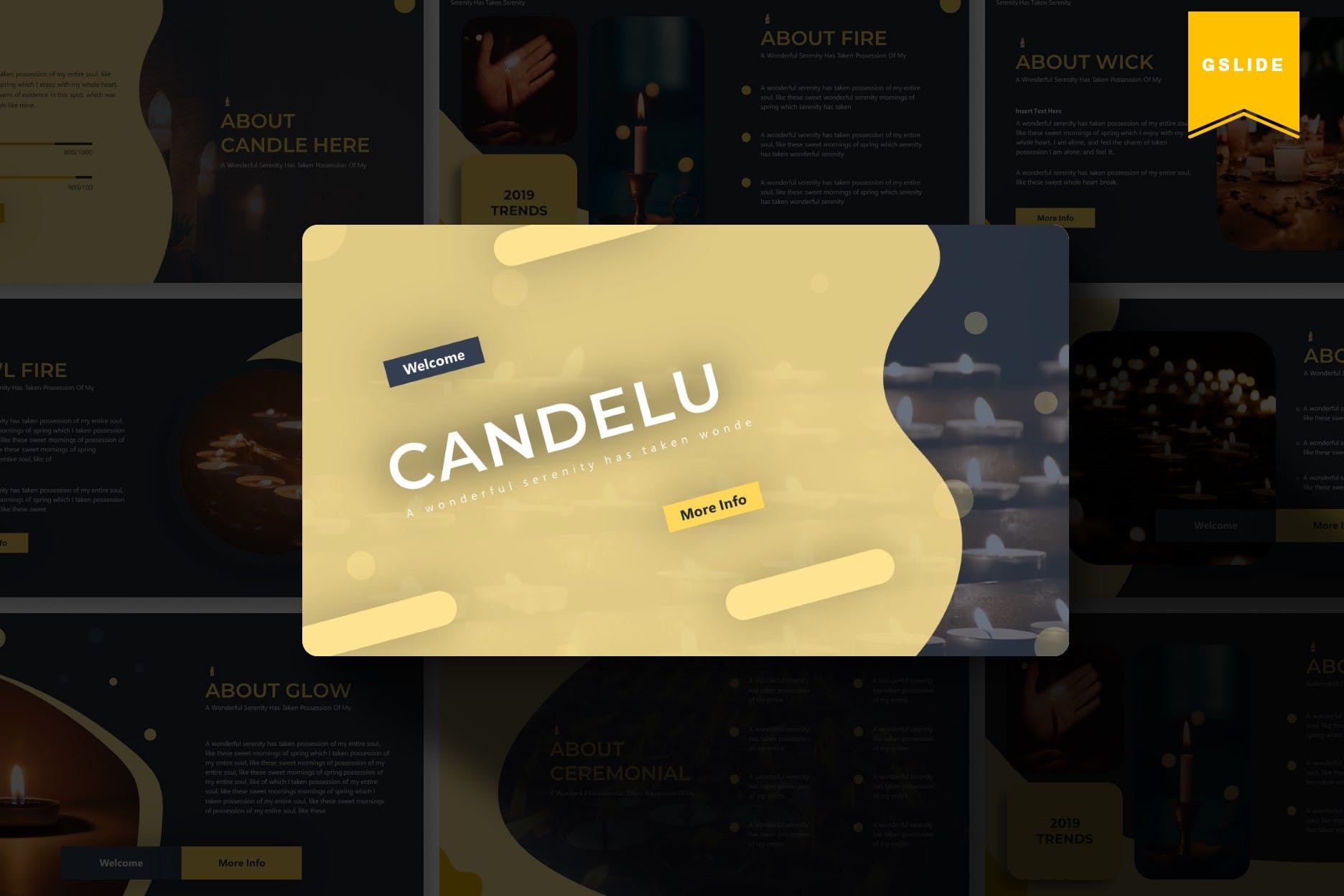 Candelu is a sleek and modern presentation theme that is well suited to any religious presentation setting. Sporting a minimalistic design, it manages to strip away the flash and present your information clearly and without any bells and whistles. One of the best worship PowerPoint templates out there!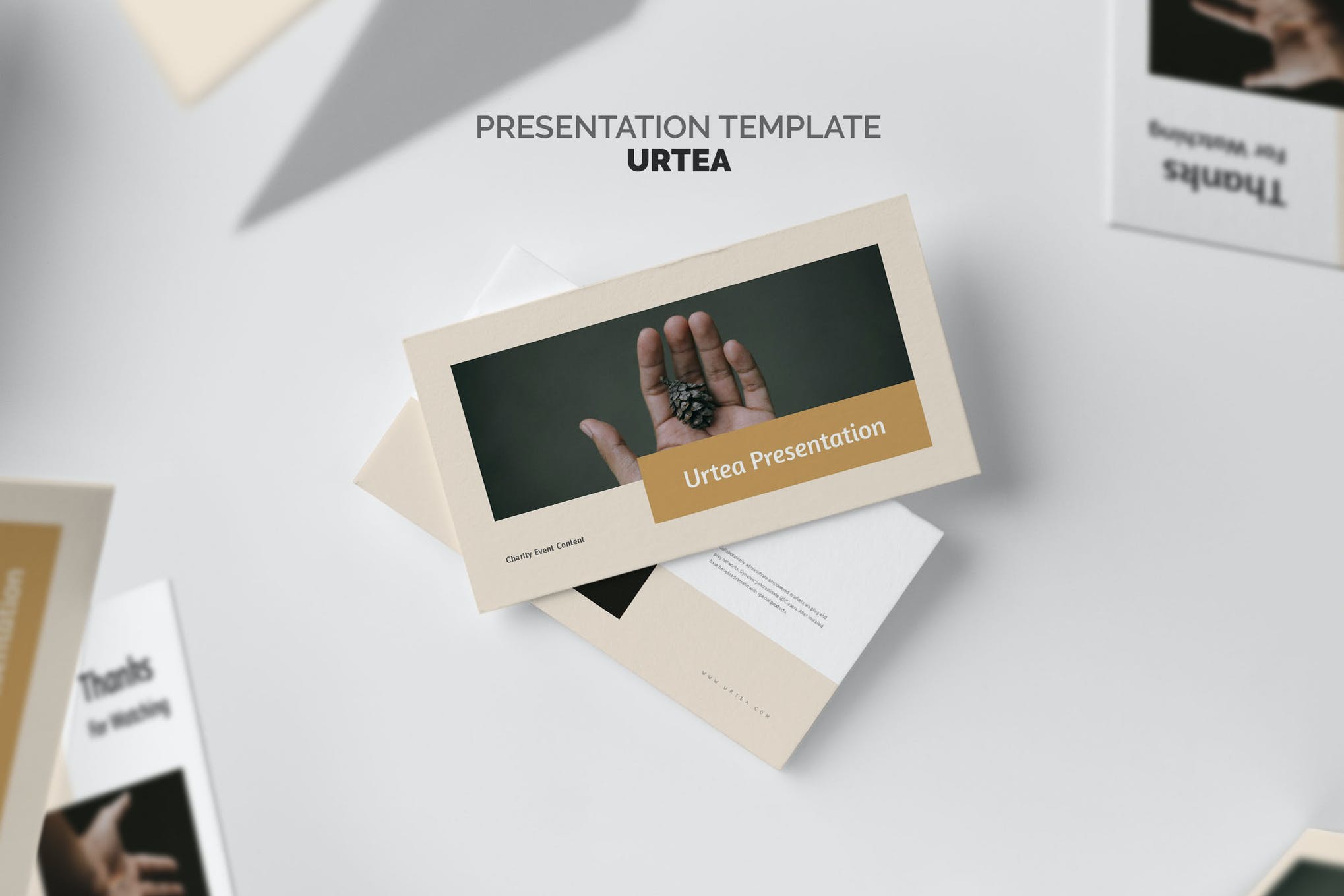 Urteo is a fantastically designed multi-purpose PowerPoint template, providing a wide range of slide options that you can easily adapt to sermon use. It offers over 100 unique slides, a fully editable PowerPoint file, and much more!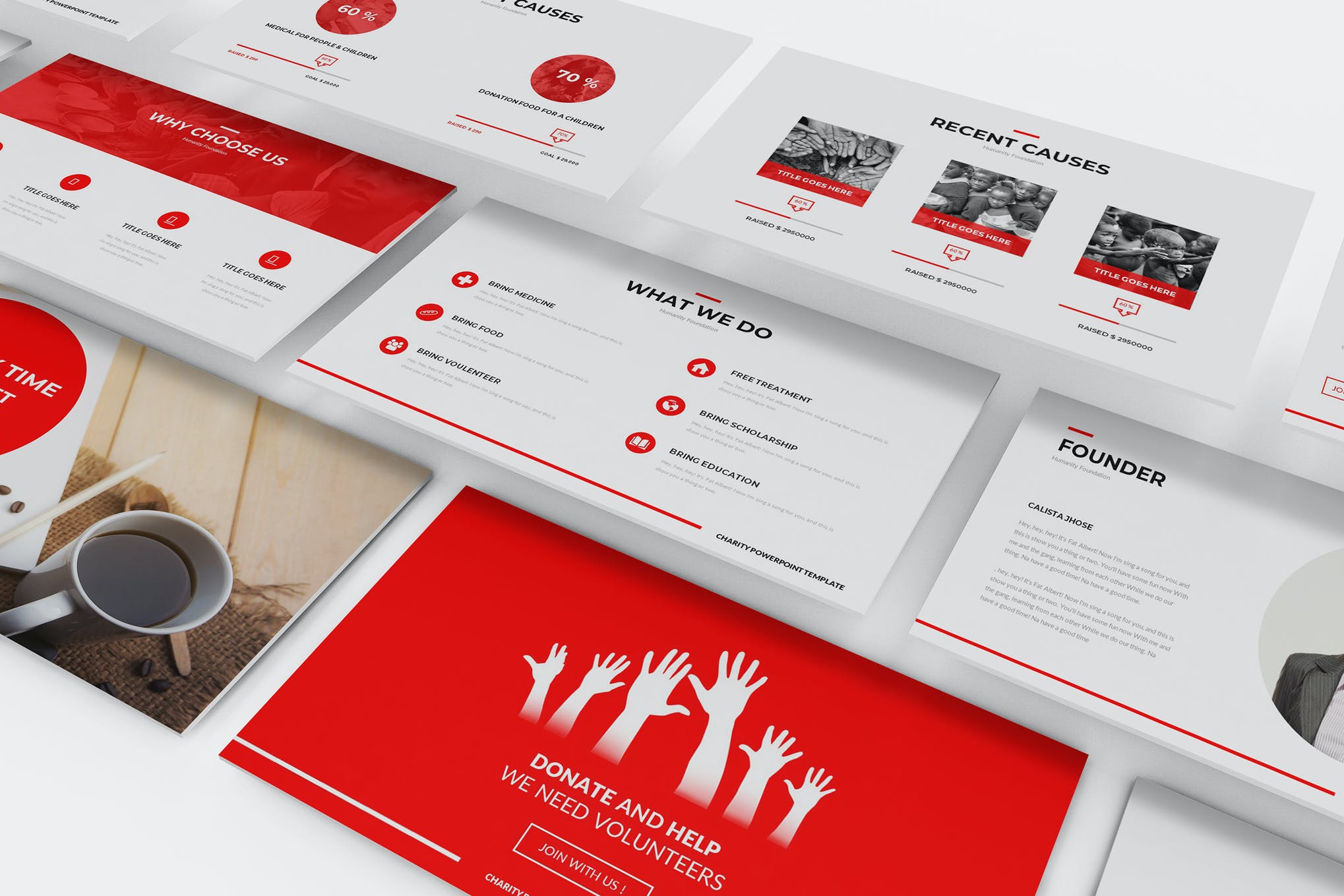 Sometimes the best tool for the job is one that isn't trying to overload you with style. Check out this minimalistic PowerPoint template that does just that, providing you with a great foundation to build your presentation in style. Loaded with 80 plus unique slides, multiple themes, and a range of awesome features you can use in a pinch.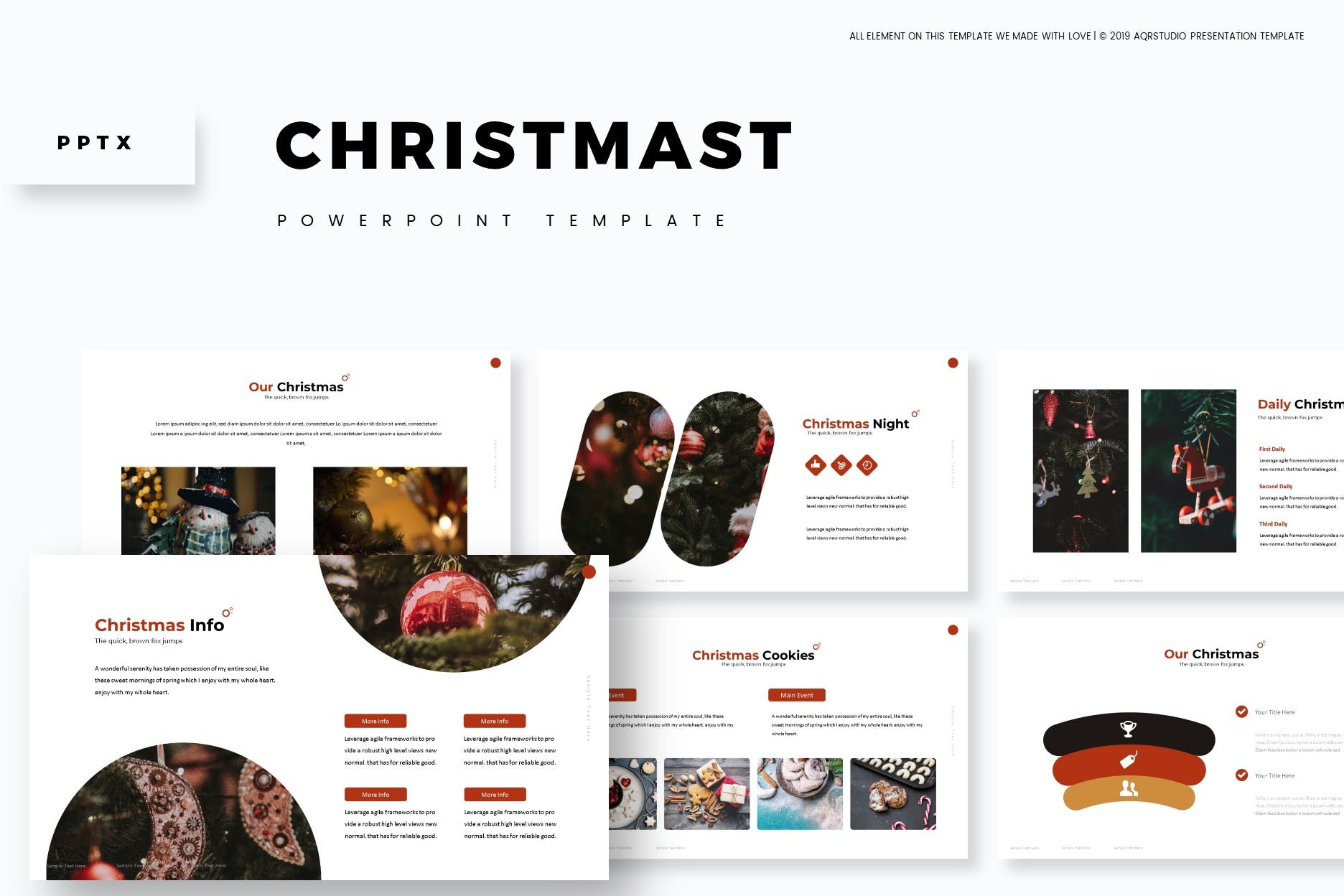 Creating your own PowerPoint presentation from the ground up can be a labor-intensive job. That's why when looking for Christianity PowerPoint templates it's best to stick with great multipurpose options. Christmast provides a versatile format, equipped with a wide range of features, to get you started the right way.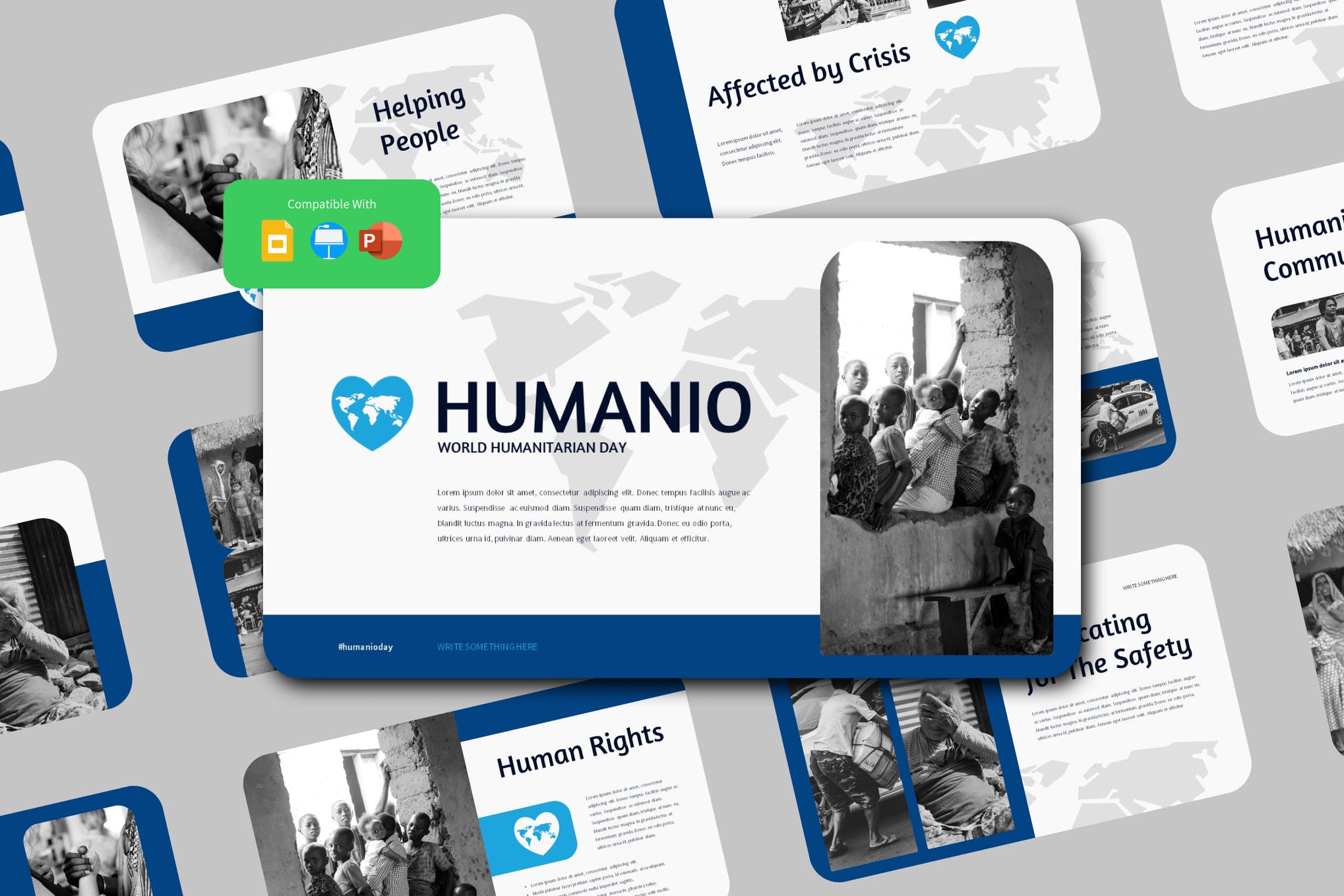 Humanio is a gorgeous PowerPoint template that is fashioned in the smooth wash of greys and dark blues. It provides an easy-on-the-eyes format for your next church charity and donations presentation and comes with 30 slides in total, image placeholders, and much more!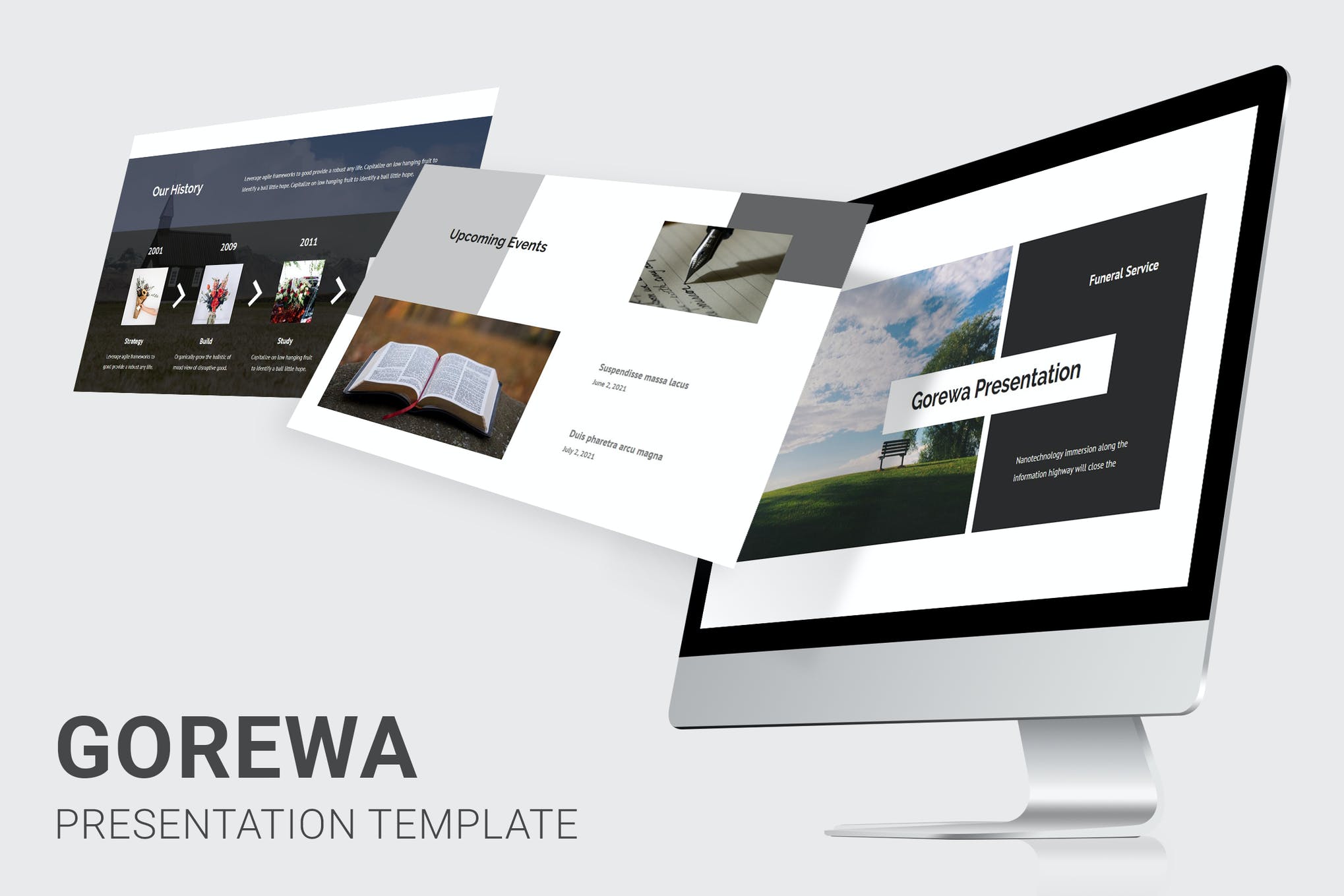 Gorewa is a powerhouse of a presentation template, coming designed in a sleek and modern minimalist aesthetic. It is equipped with two distinct themes, 60 slide designs, 2 color themes to choose from, and drag and drop functionality.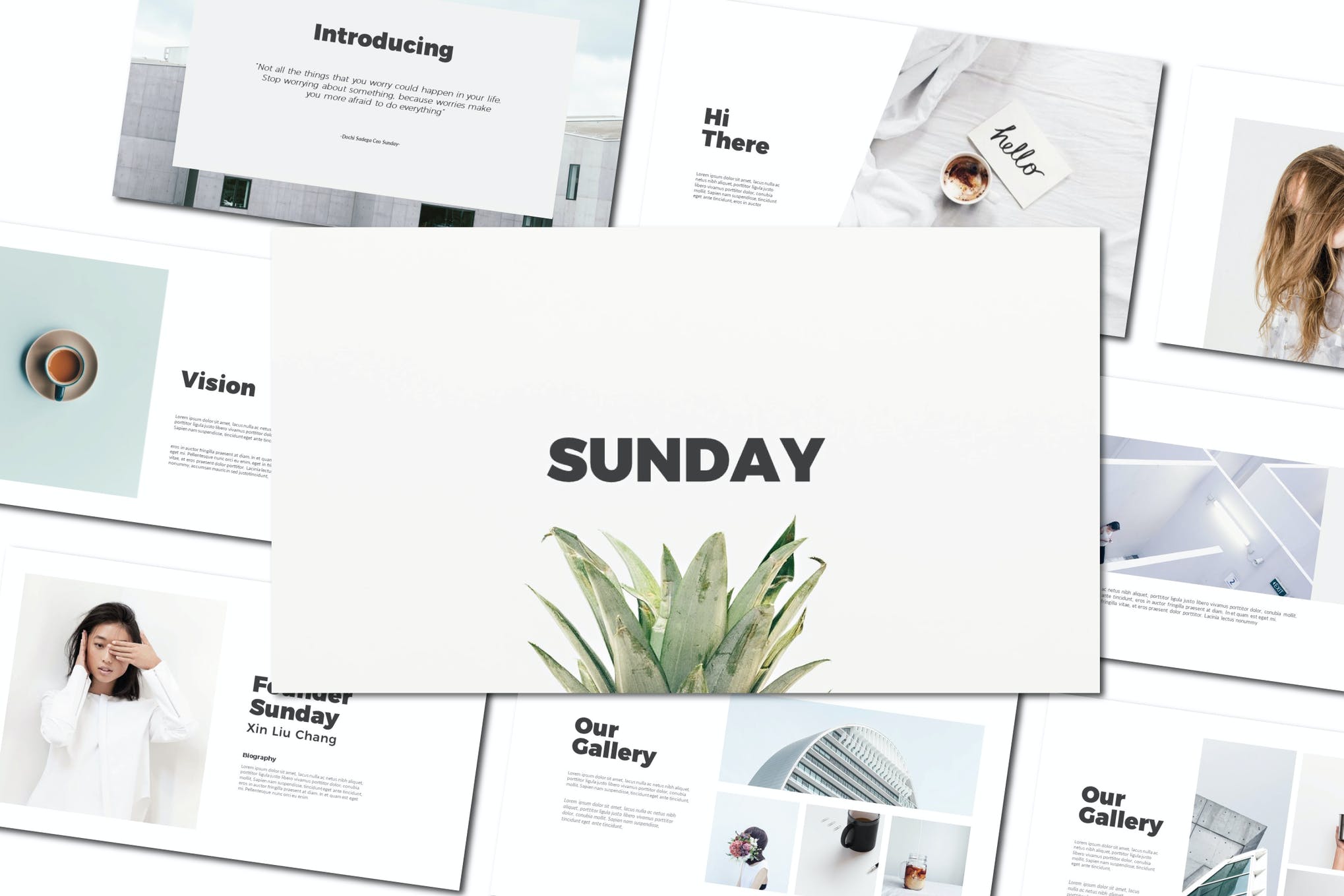 Sunday is a multi-purpose platform that can be easily transformed into a worship PowerPoint template, or a religion PowerPoint template in general. Whilst Sunday doesn't do anything special, sometimes that's what is required. It provides 50 easy-to-use slide designs that make a fantastic-looking presentation.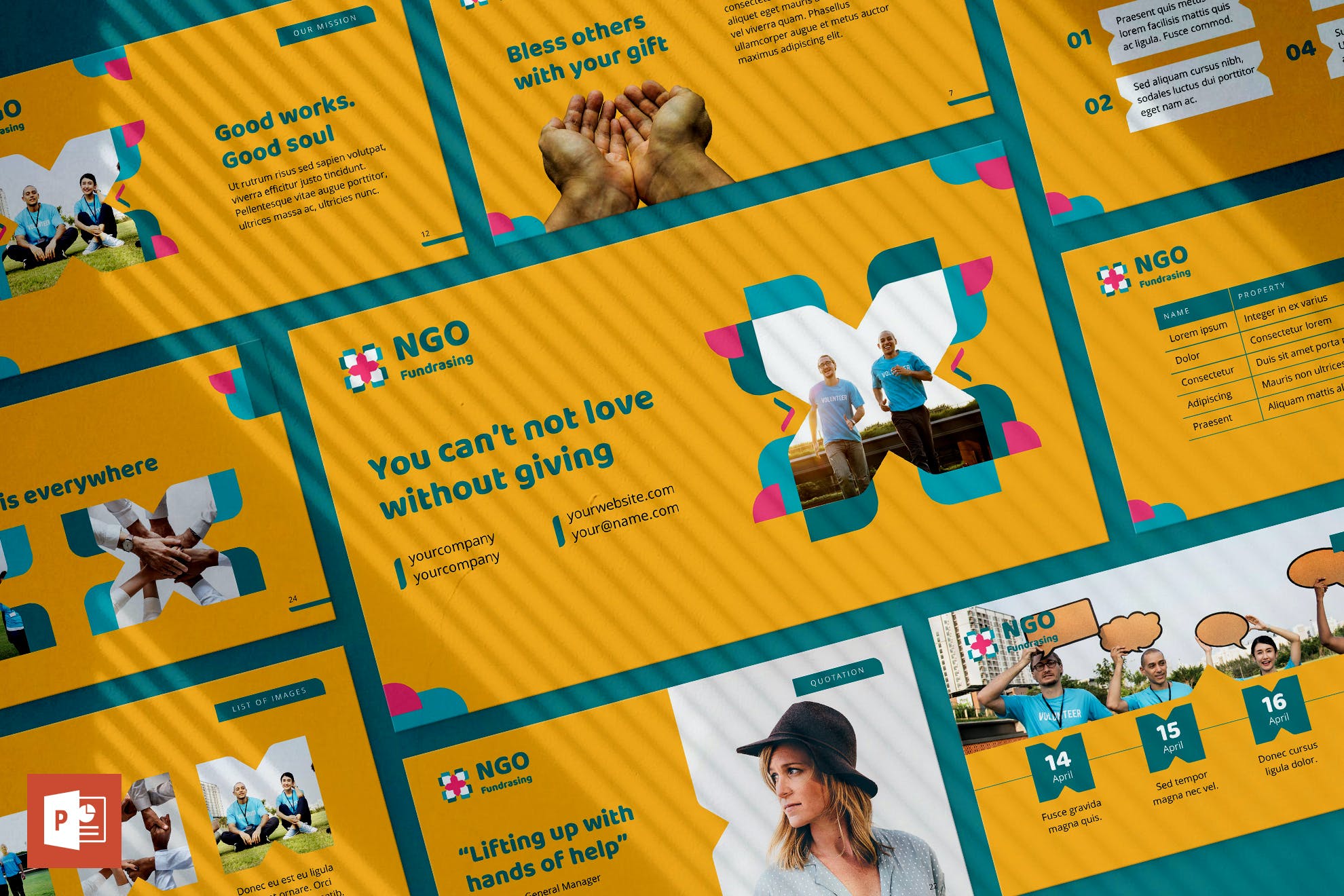 If you're looking for a ppt to highlight the church's charitable work or ask for donations, then you can't go wrong with this beautiful template. Using a colorful aesthetic, it comes with 50 slide designs, shared across different themes, each coming with its own image placeholders and much more!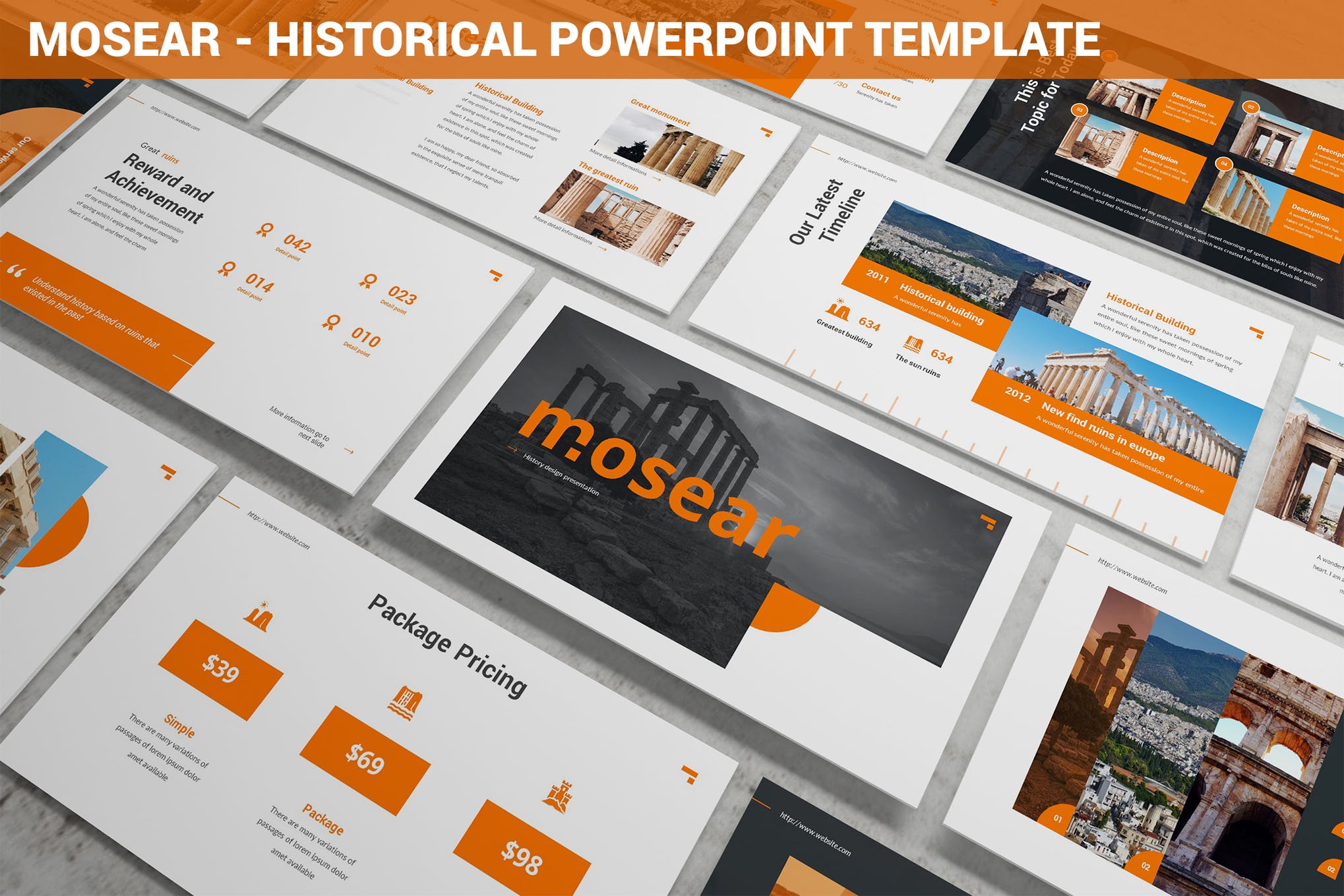 Mosear is a history-styled PowerPoint template that is often used to show off interesting pieces of history. If you're looking to provide a captivating sermon on the history of the bible, and the events behind it, you couldn't find a better companion for the job than Mosear.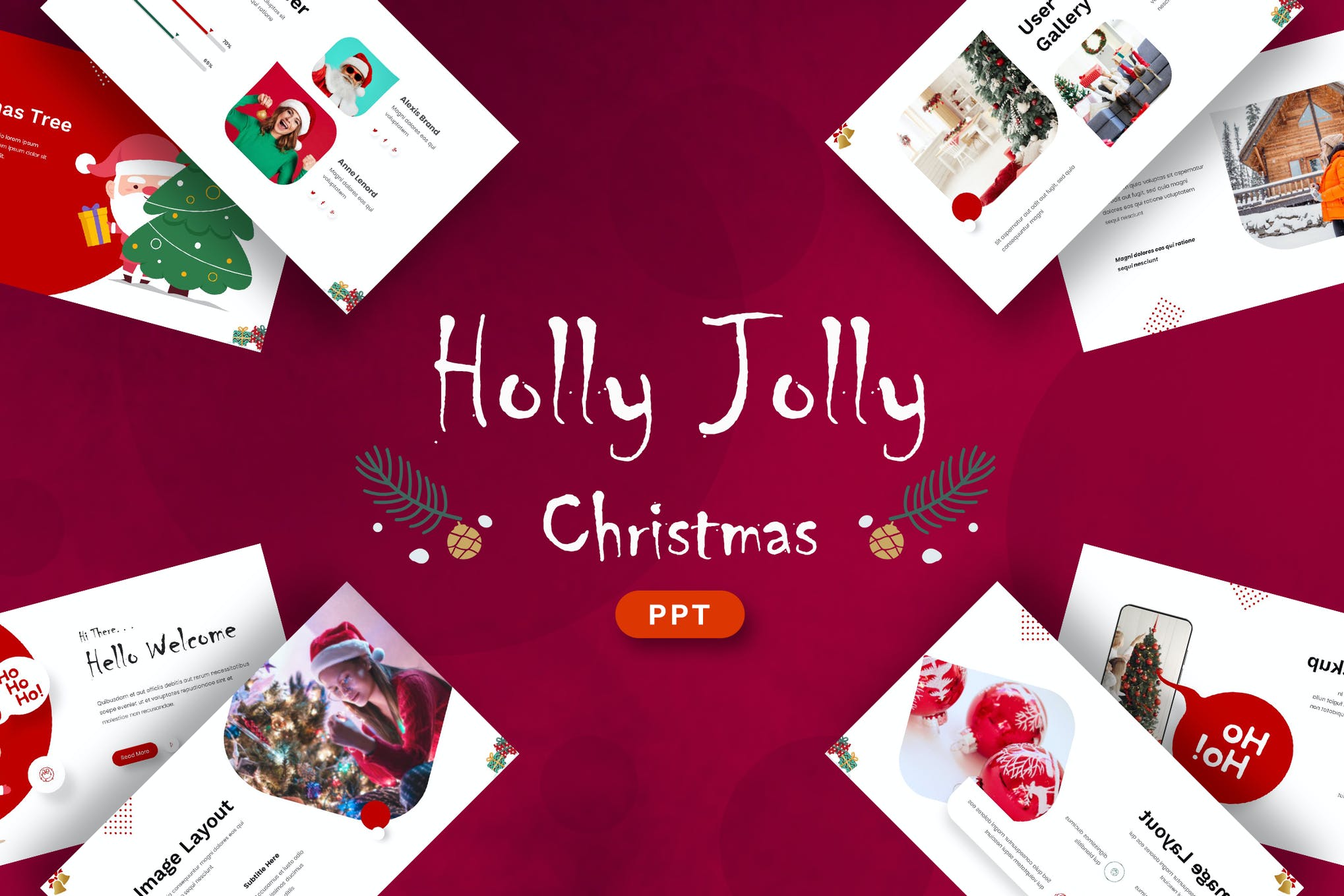 Holly Jolly is a beautifully crafted PowerPoint template that is versatile enough to meet your Christmas sermon needs. Offering 30 different slide designs, shared across distinct theme designs, Holly Jolly has everything you need to make your next sermon something special.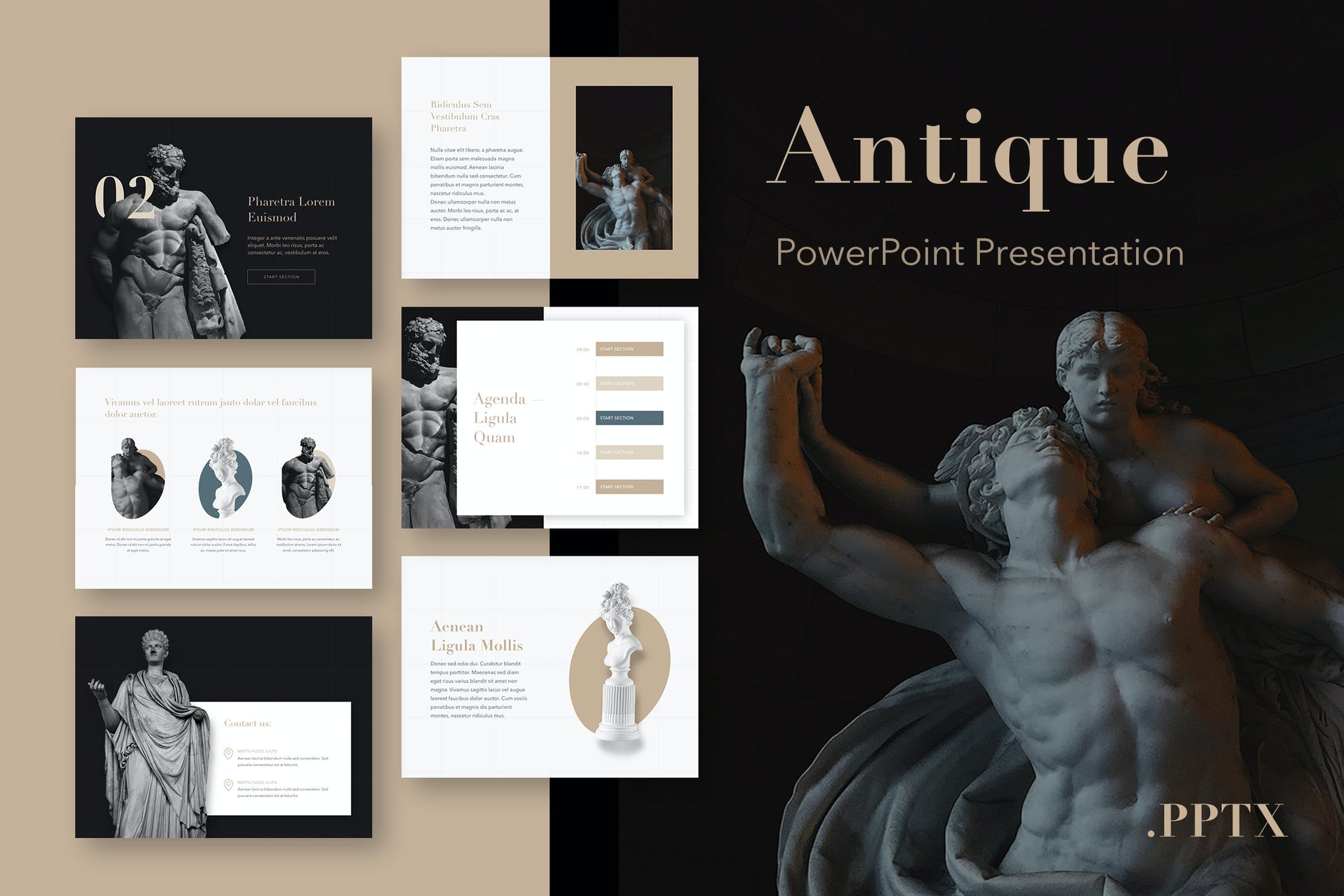 Antique is a PowerPoint template that easily provides a professional antique aesthetic. Whilst usually used for exhibit-styled content, the slide designs of Antique can easily be adapted to sermon-styled presentation formats.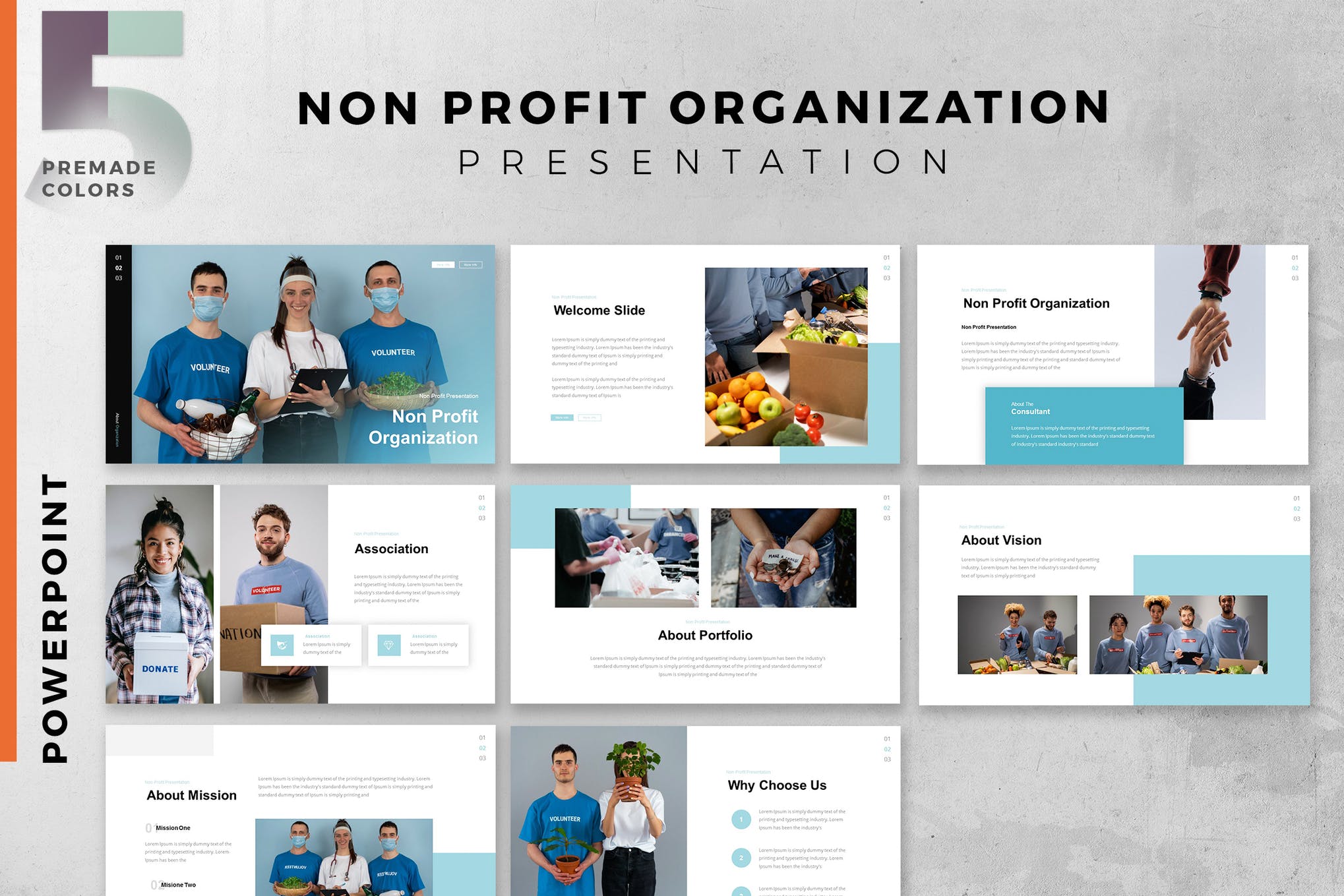 This product will help you turns ideas into persuasive presentations to communicate your messages clearly, meet your goals, and exceed expectations in everything from thought leadership and sales to everyday employee communication.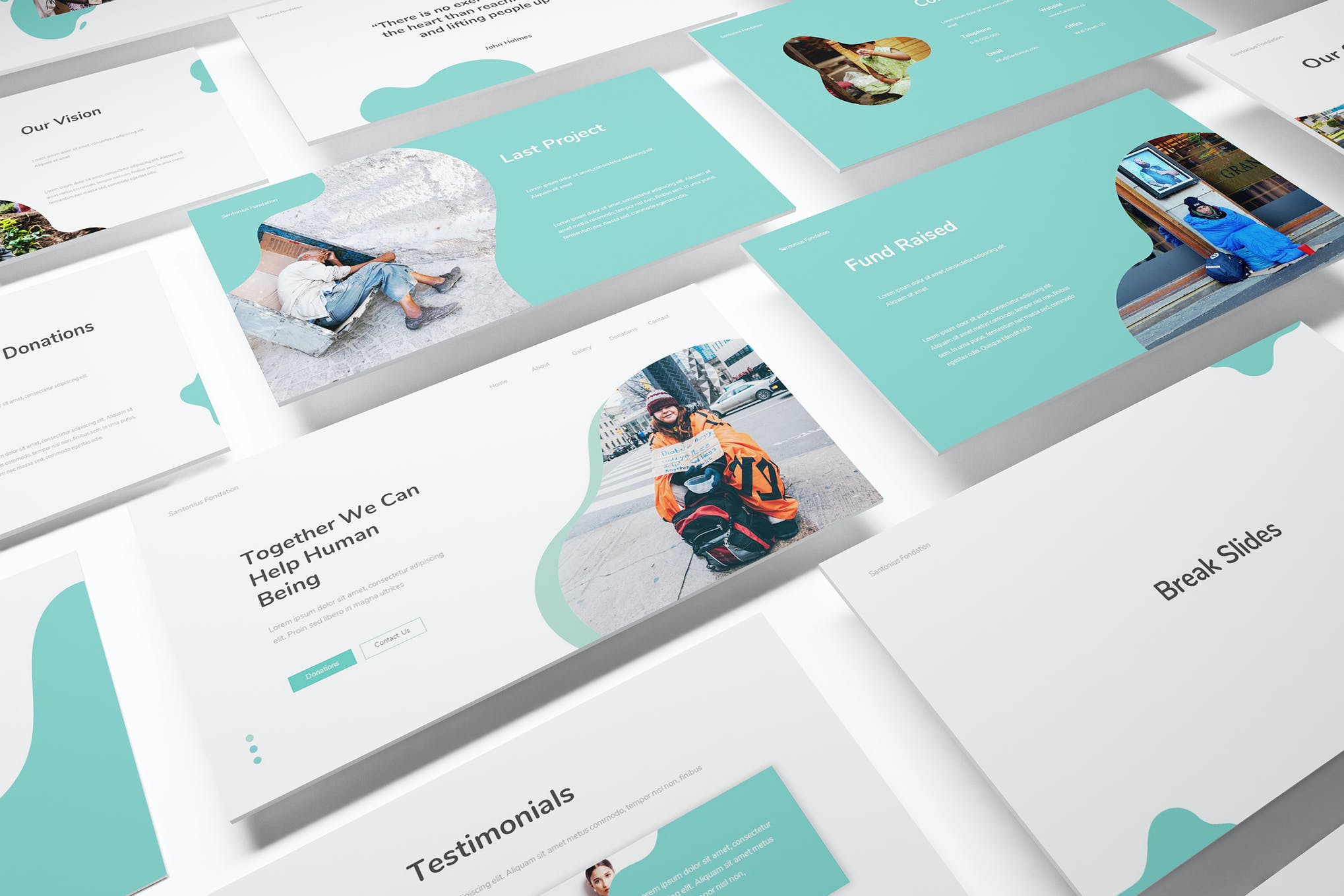 Charity & Donations Powerpoint Template is designed for the fundraiser presentations. A very good option for religious. and spiritual purposes as well.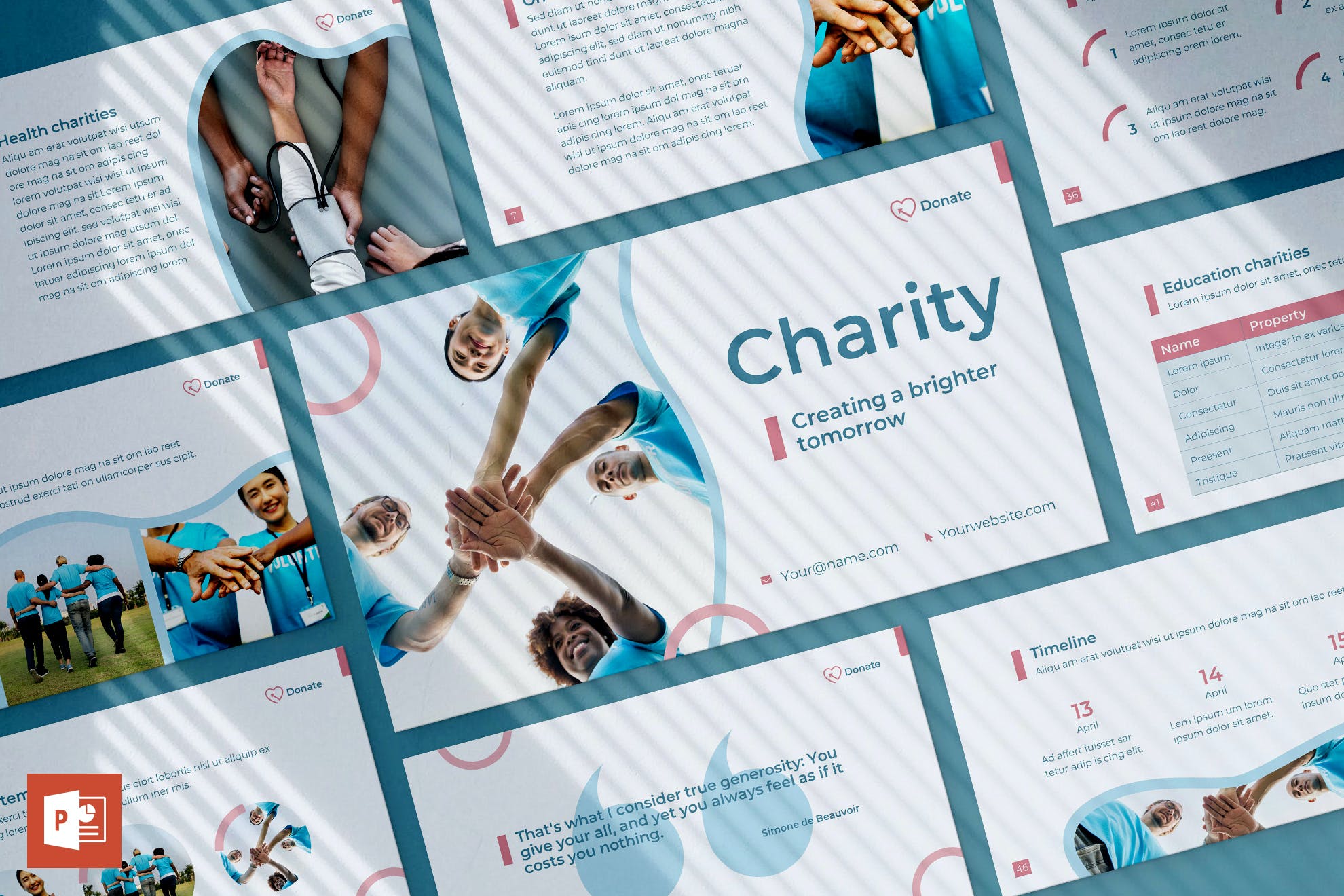 Now you don't need to spend time preparing complicated slides. Just download this presentation and replace text and images in a few clicks. Have more time preparing your speech.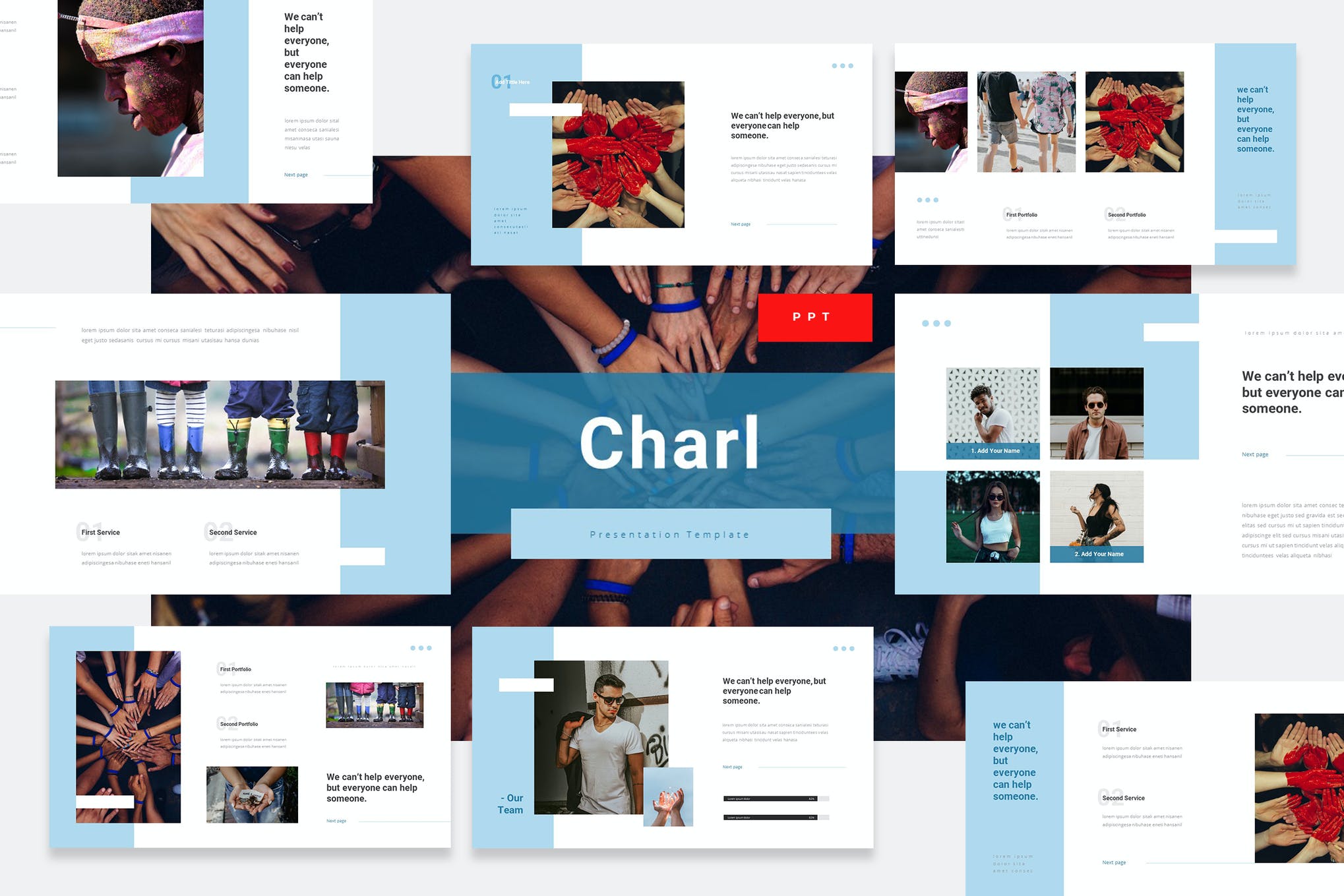 Engaging new client, investor, and customer is also easier when your audience understand your message and have the same vision about your big picture. Take a change to Download our Charl Charity powerpoint presentation templates. The clean layout will make your content structurized and presented in a correct flow.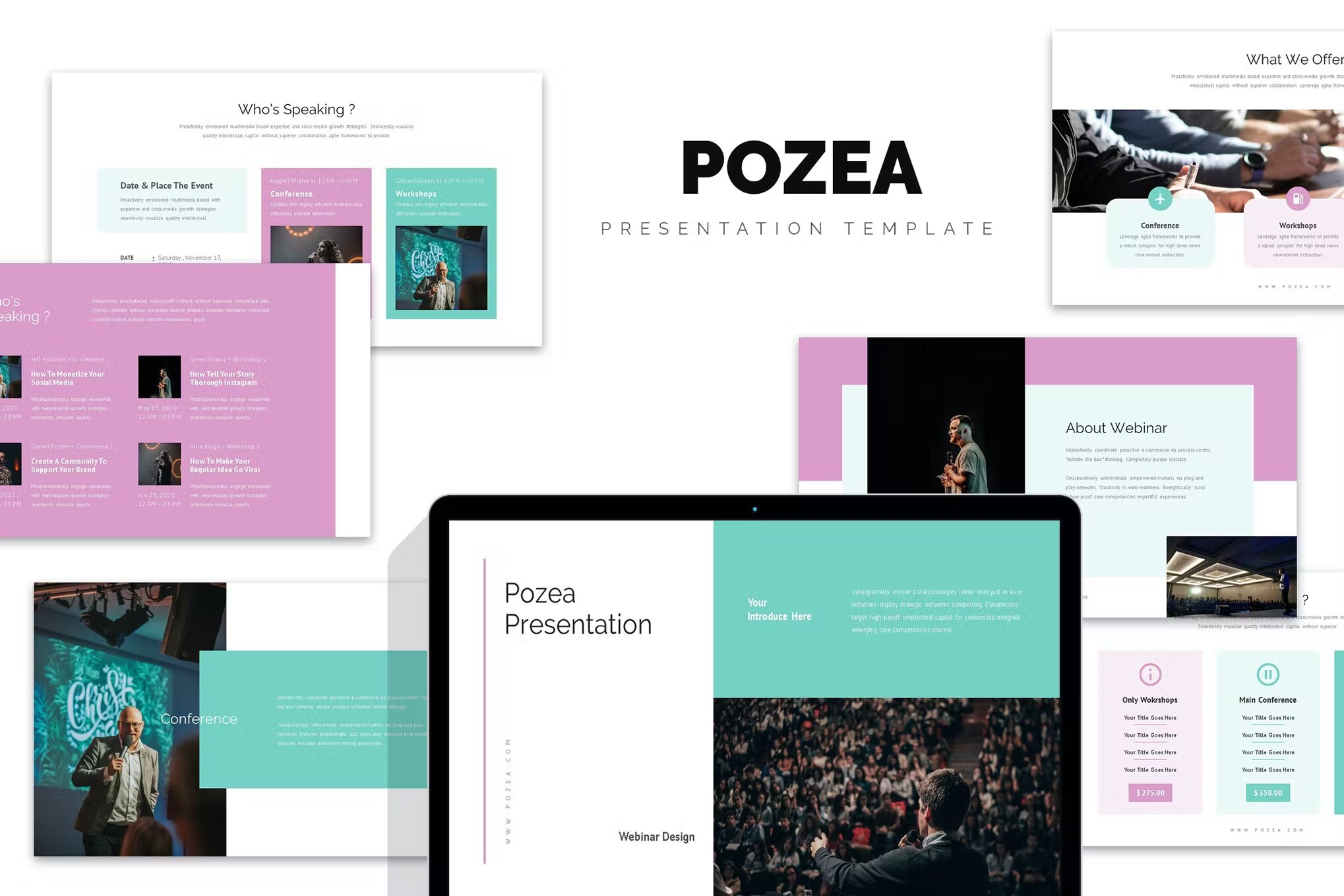 The Pozea PowerPoint templates for church have a simple and minimal design. You can easily customize fonts and colors. You can also quickly replace the images with your own thanks to image placeholders. The template has also church PPT backgrounds designed in full HD resolution.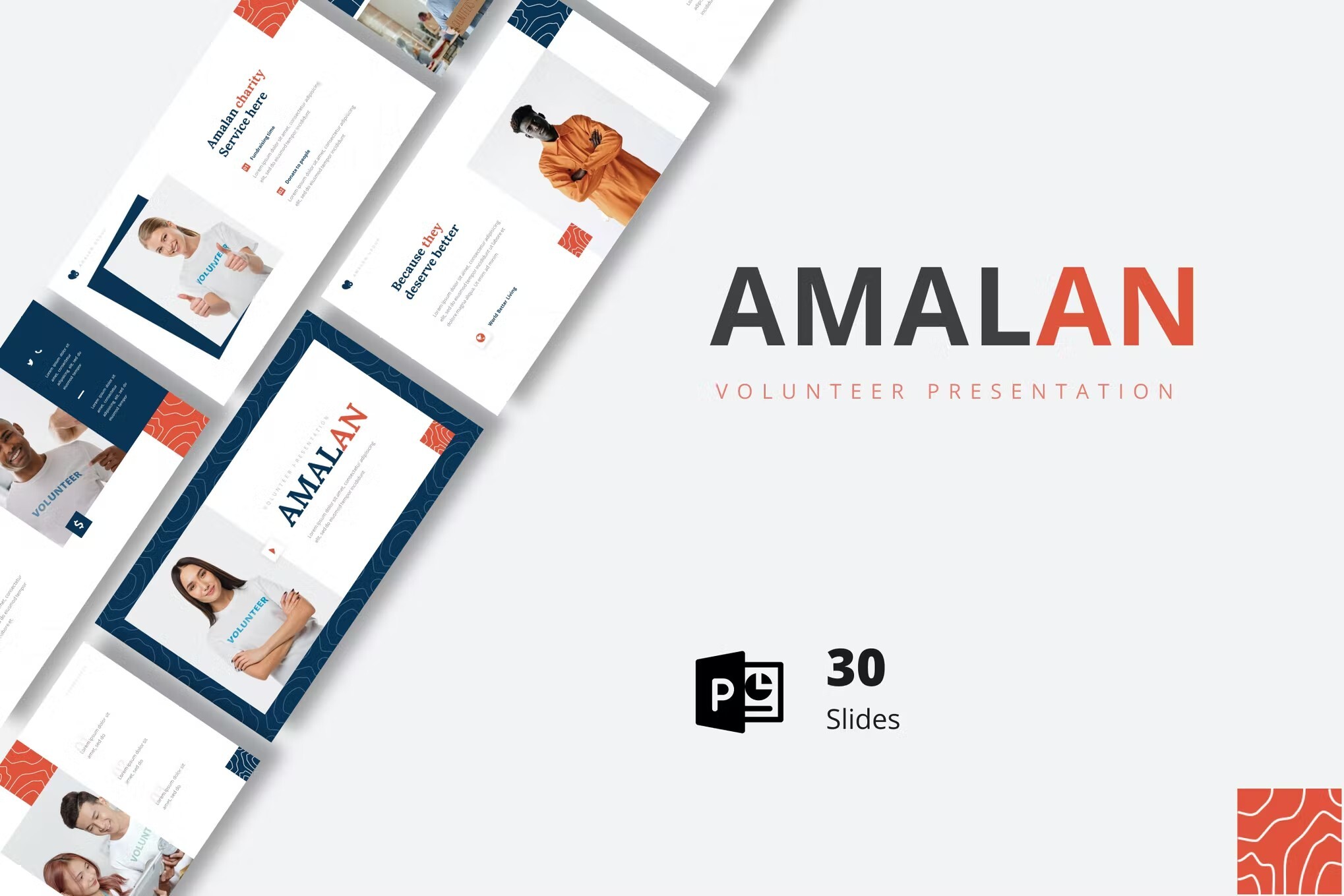 The Amalan church template for PowerPoint is beautifully designed. It comes with 30 slides and was designed in full HD resolution. The church PowerPoint templates are easy to customize and come with two premade color schemes.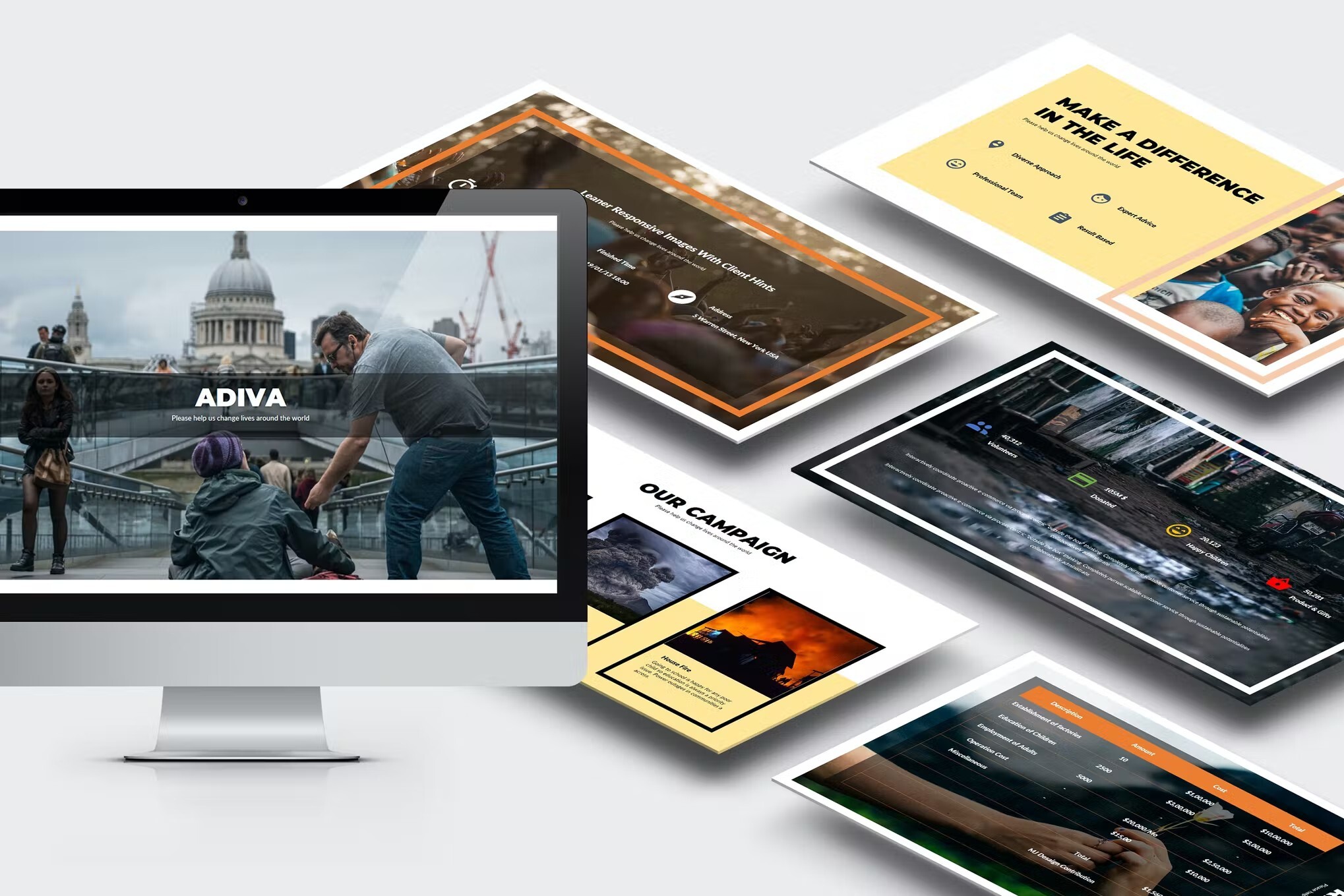 The Adiva PowerPoint template for church is a modern and trendy church PowerPoint template. It can be used for all kinds of church PowerPoint backgrounds and presentations. It includes 100 unique slides and two color schemes to choose from.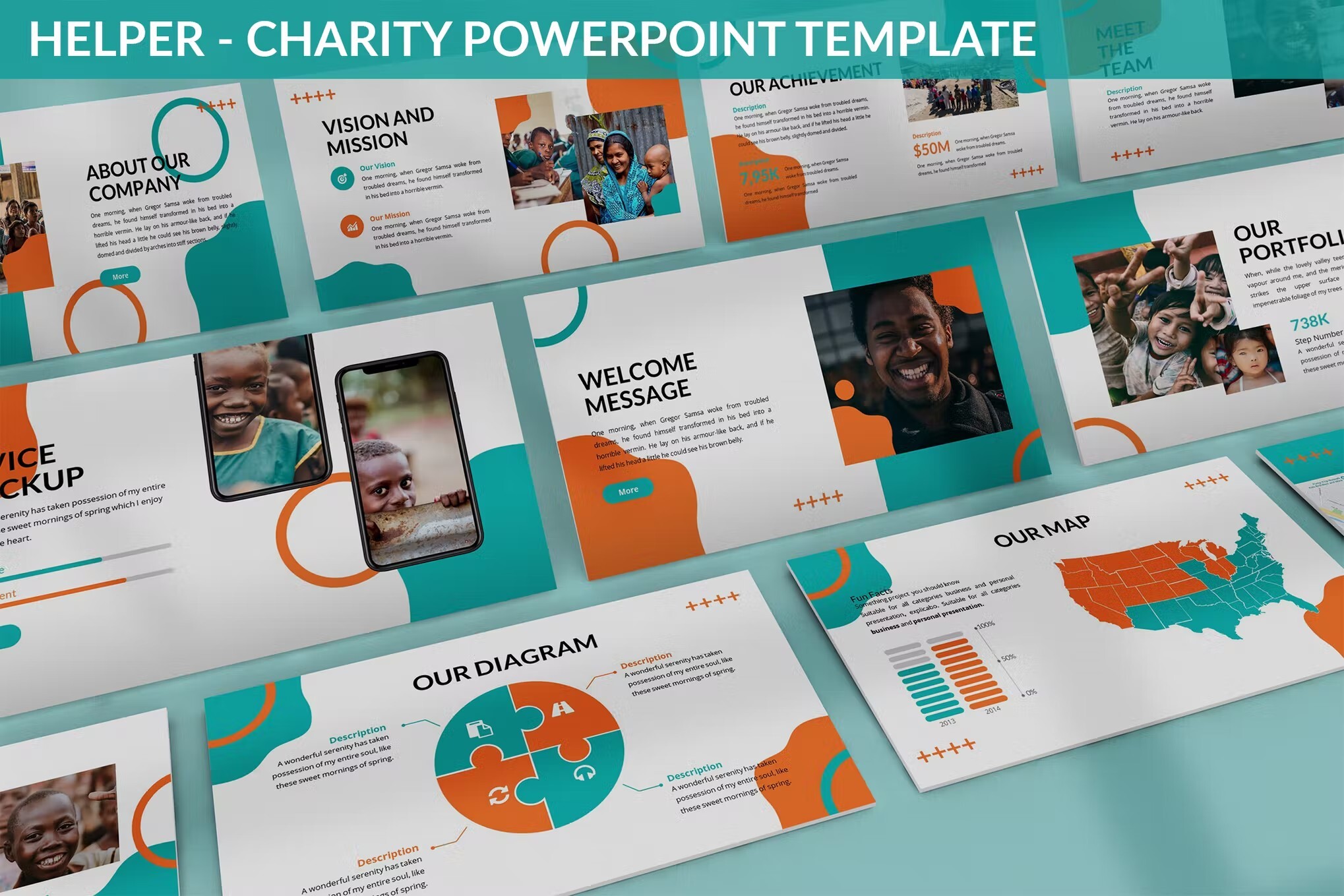 The Helper religious PowerPoint templates have a clean and modern design. You can use it for your sermons and to create church PowerPoint presentations that highlight your church's charity work. The church PowerPoint templates include 100 different slides in total.
Free Church PowerPoint Templates
It's not uncommon for many of us not to have access to the extra coin that premium templates require. Thankfully, there is a range of free church PowerPoint templates, free bible PowerPoint templates, and free spiritual templates for you to enjoy!
Take a look at our selection of free religious PowerPoint backgrounds and templates: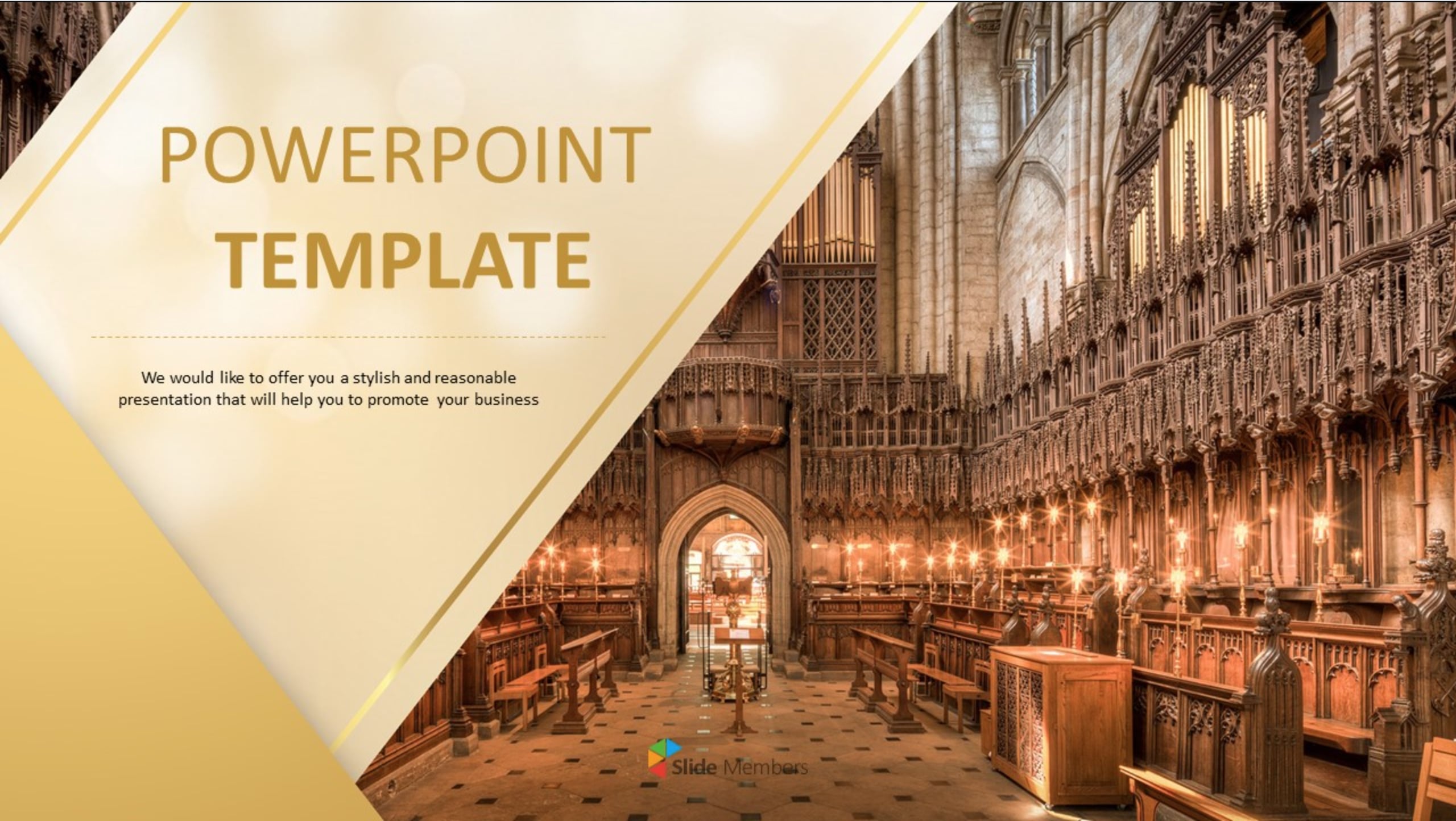 Catholic Church is a PowerPoint template that is beaming with personality. With large image placeholder settings, across unique slide designs, it is a PowerPoint template that is well suited to your sermon presentation needs.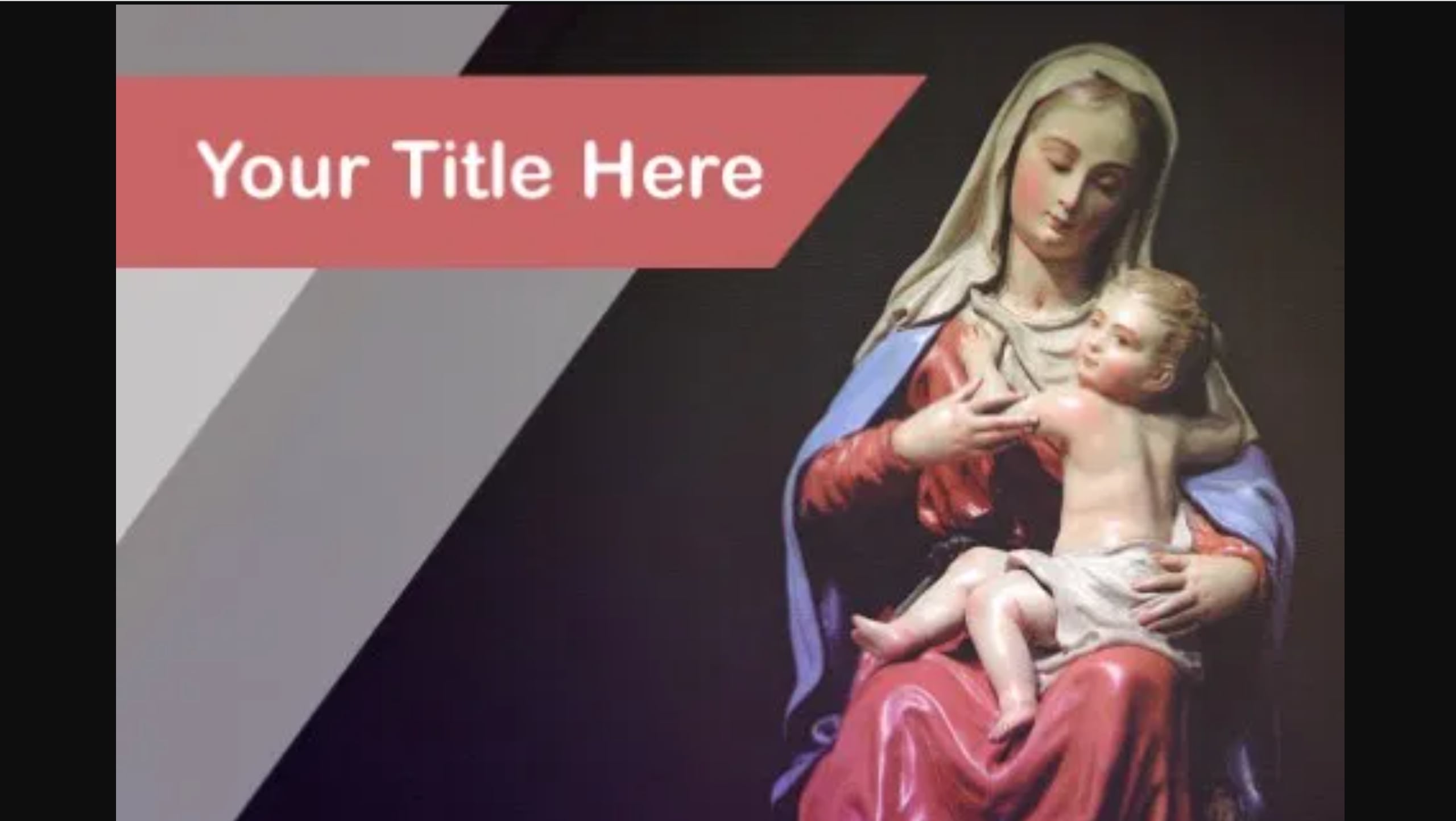 The Virgin Mary is an icon of devout believers of the Lord and serves as an icon in the Faith to this very day. Now with this template style, you can bring the image of the Virgin Mary to life in an absolutely stunning fashion.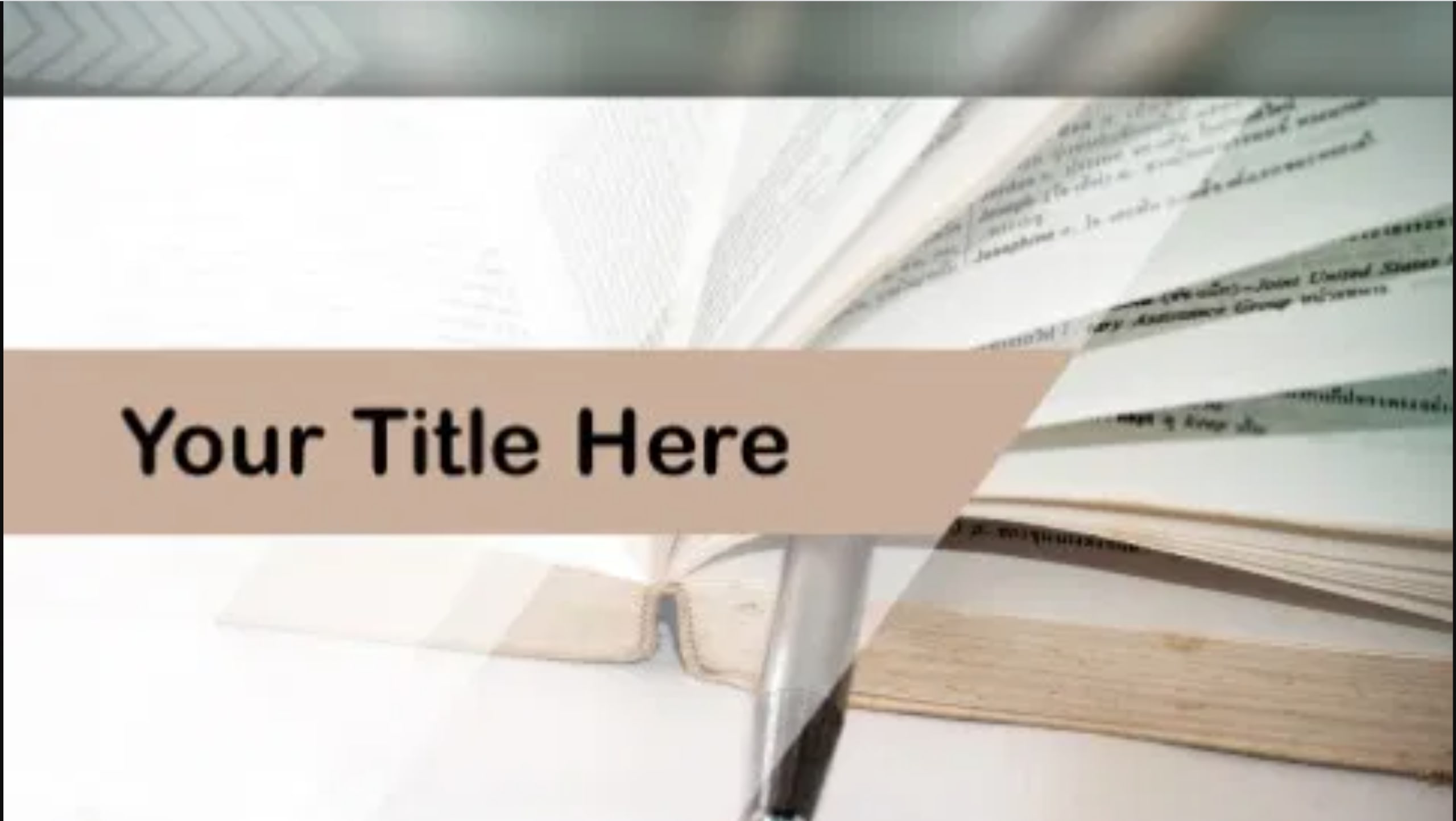 The Bible template is designed as a standard, and simple, sermon-styled template. Offering everything you need to craft up your sermon ppt in style from a range of custom slides to a tutorial to help guide you through the process, it's one of the best Bible PowerPoint templates there is.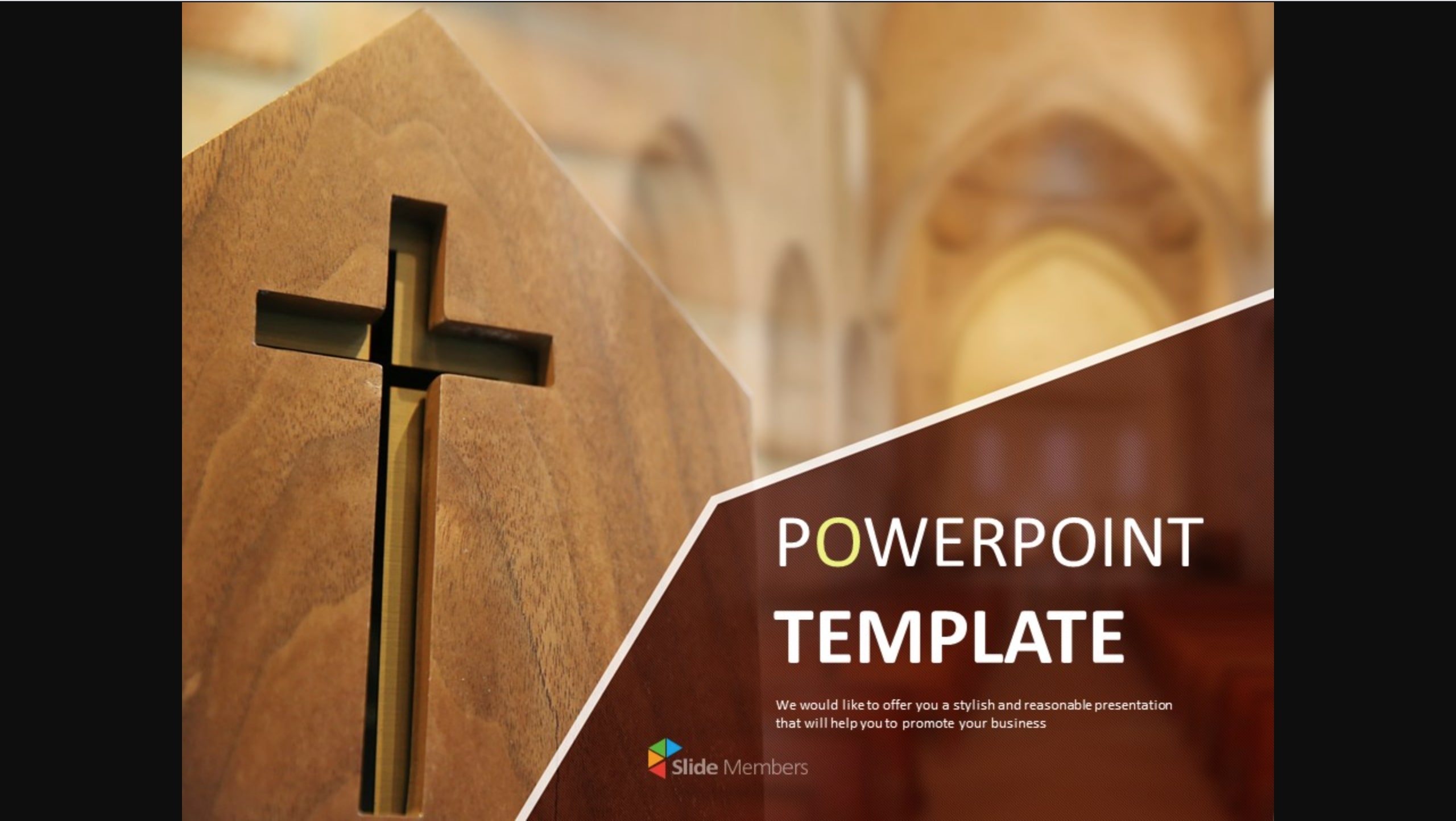 Looking to bring the cross of the Lord to your PowerPoint presentation? Check out this PowerPoint template having everything you need to craft up your next Church sermon into something absolutely holy. One of the best free religious PowerPoint templates out there.
Bring the Lord to Your PowerPoint The Right Way!
Getting your hands on these expertly crafted Christian PowerPoint templates has never been easier. With everything you need right at your fingertips, it's time to get started on crafting up your next rousing sermon!