20+ Branding & Stationery Mockups and Templates
Looking to showcase that new logo you've been working on alongside your entire brand, including letterheads, envelopes, business cards? We've got you covered. We've looked everywhere for the best branding, identity, and stationery mockups and come up with a tonne of awesome options.
Check out these branding and stationery mockup templates from Envato Elements.
You're bound to find just what you need.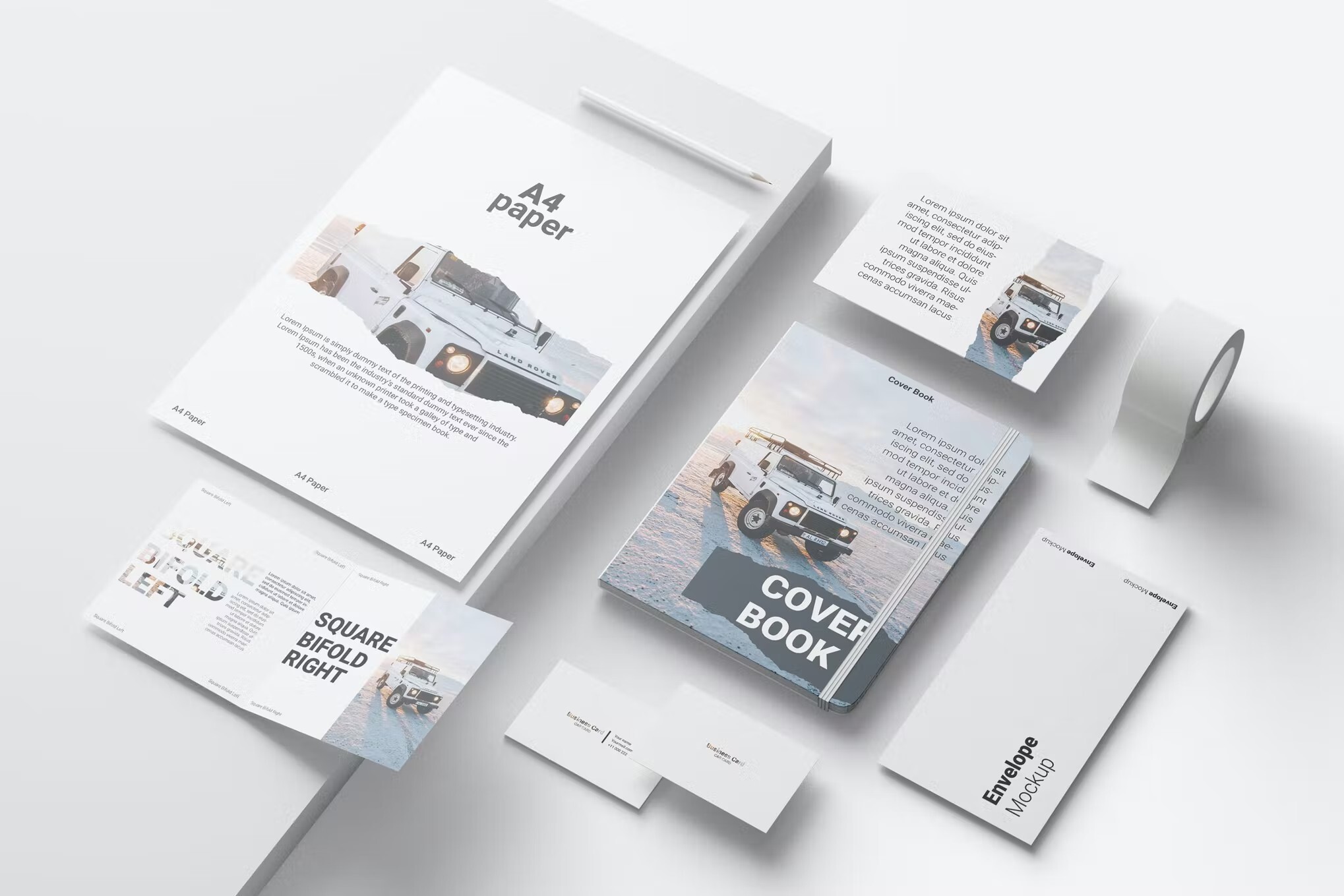 How stunning is this minimal, and elegant branding mockup template? It employs the smart object feature making it incredibly easy for you to replace the placeholder images with your own, and create unique designs to showcase to your clients.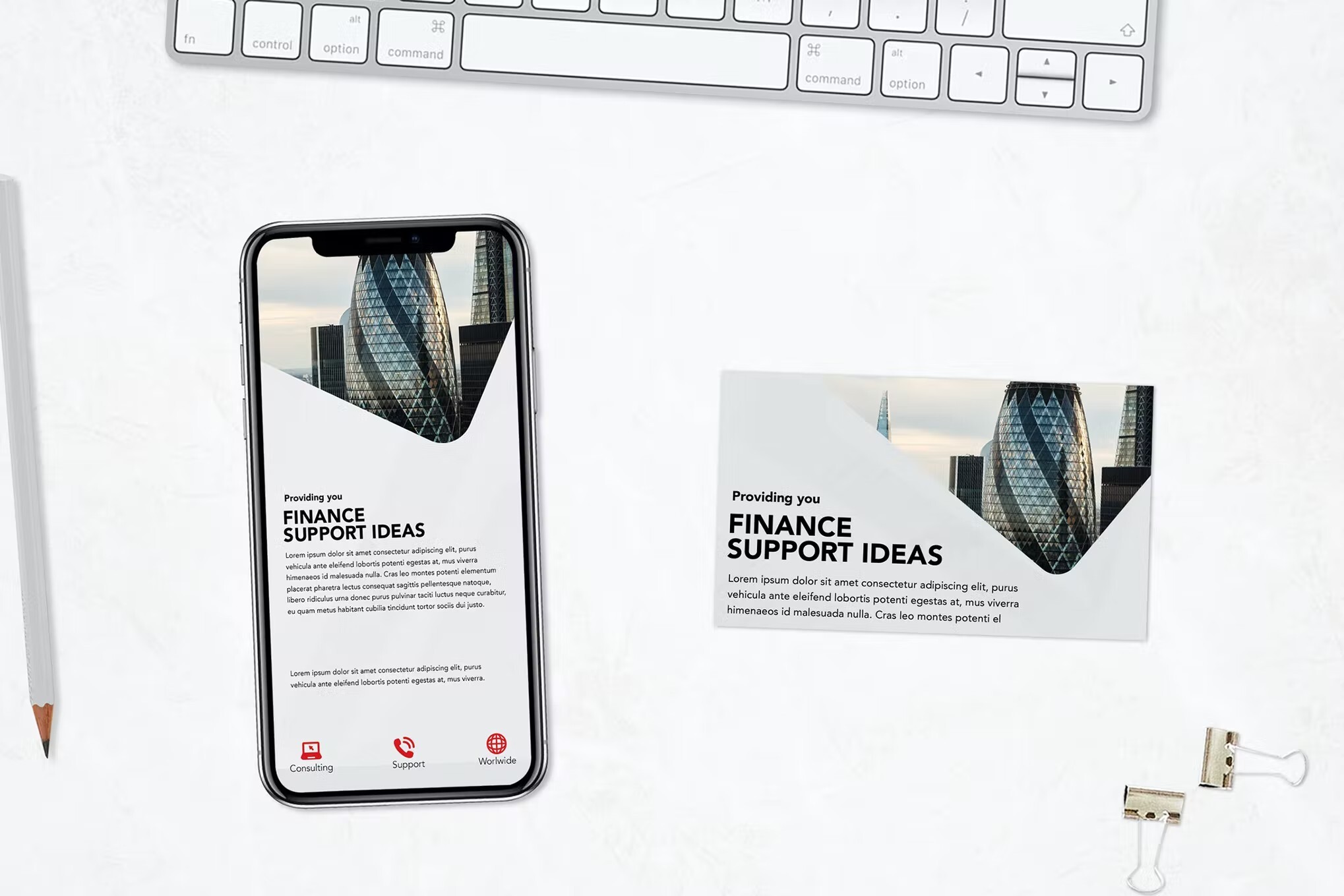 The best branding mockups usually exude minimalism and elegance; if you like to keep things simple, this corporate brand mockup template is the right choice for you. It comes in a well-organized PSD file and can be customized to your heart's content in just a few easy clicks.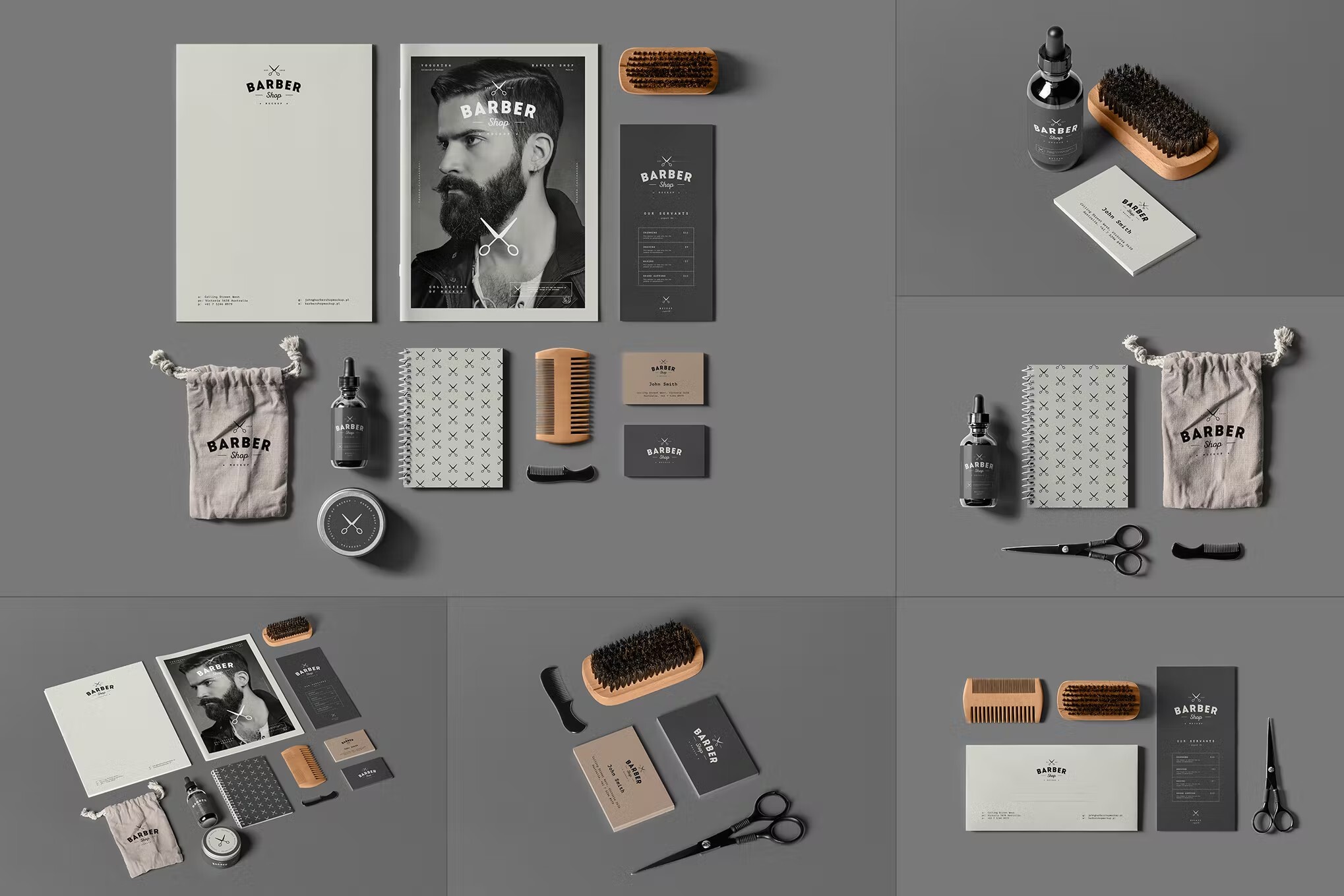 Here we have a full branding mockup kit exclusively designed for a barbershop. It features a business card, envelope, catalog, and other goodies like a brush, comb, and scissors. It provides you with 8 photorealistic compositions, organized layers, folders, and more.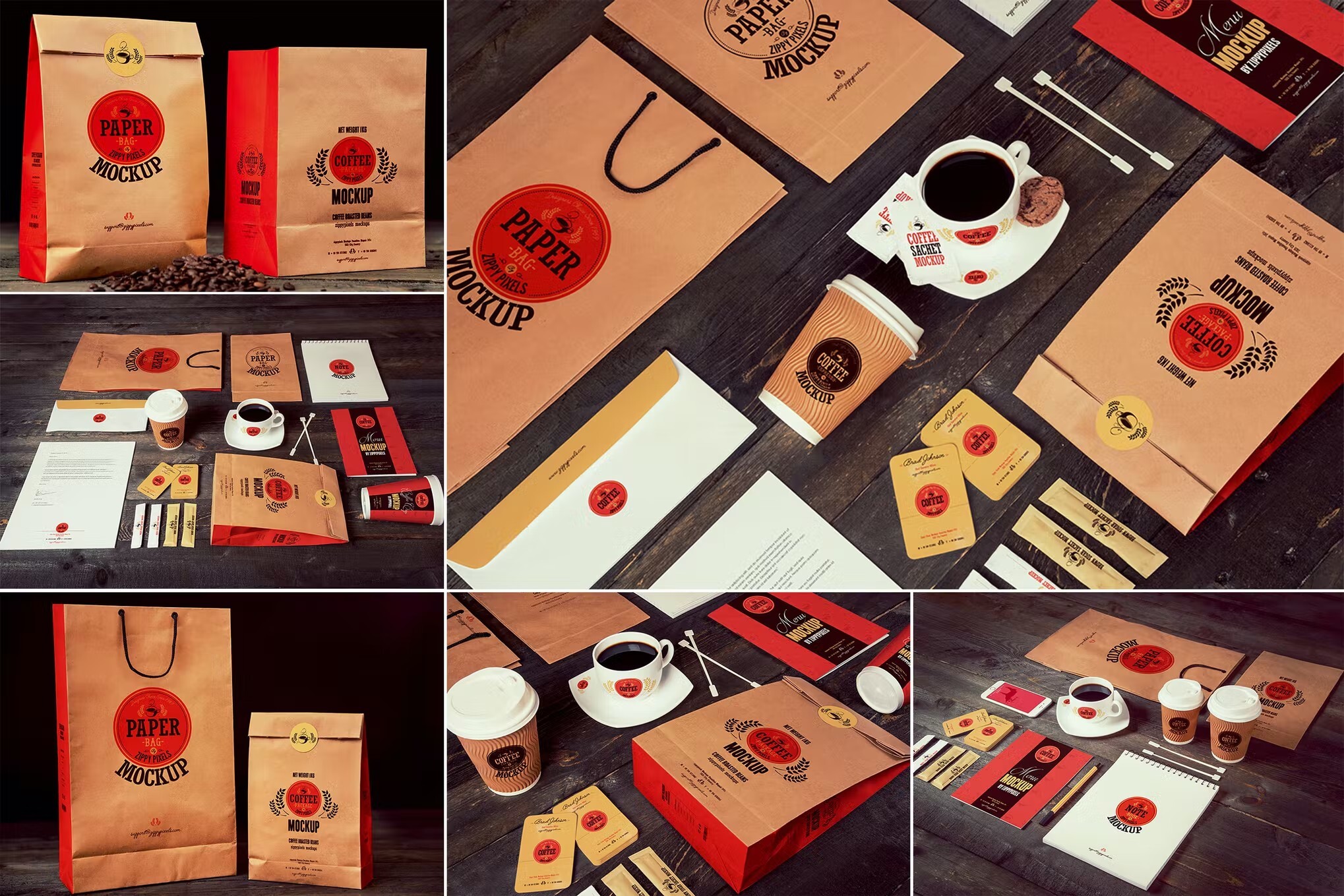 Check out this awesome collection of high-quality branding mockups that will help you present your coffee shop designs in the best way possible. Inside the pack, you'll receive a notebook, business card, letterhead, envelope, menu card, shopping bags, disposable mug, and a few more mockups.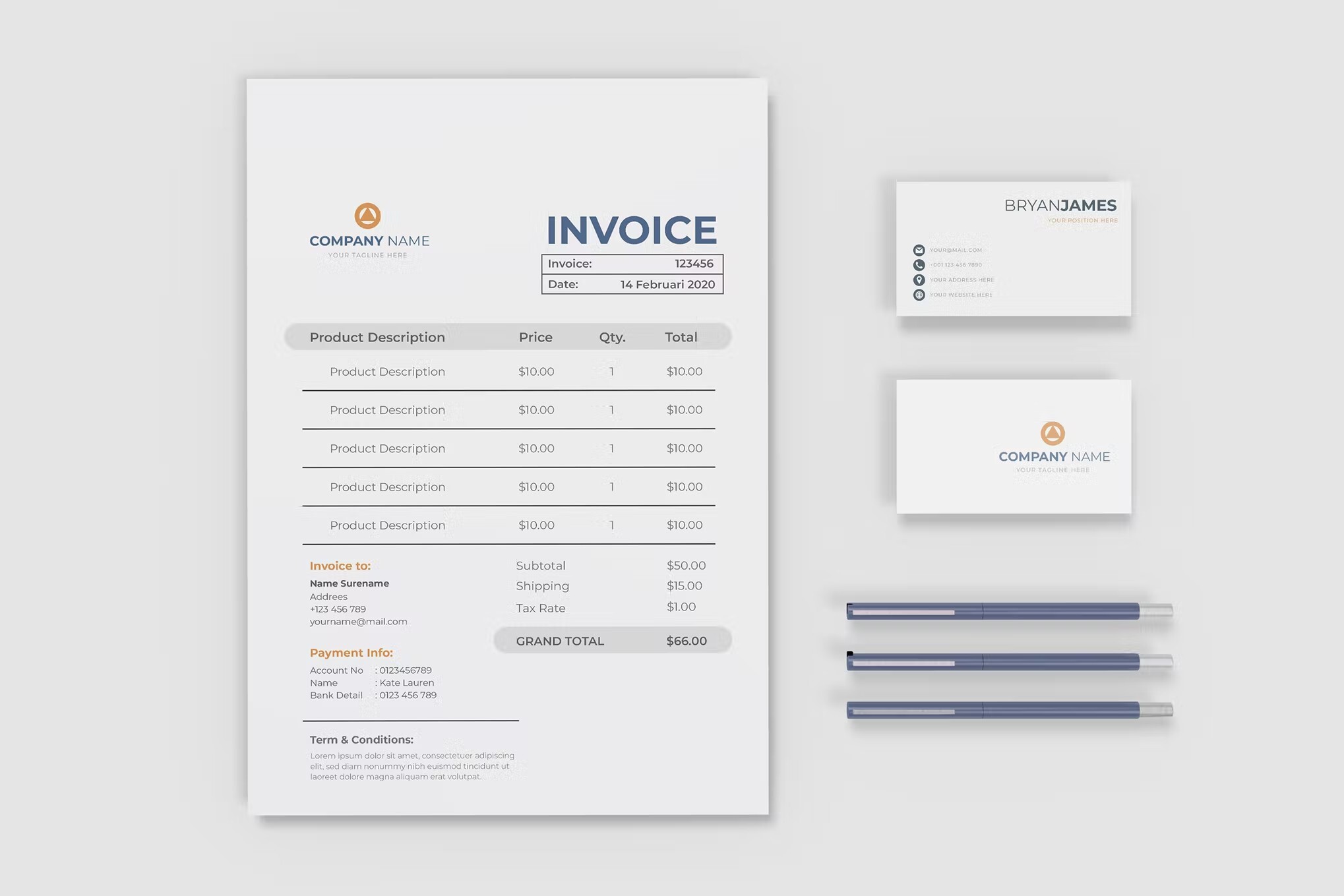 If you're looking to hunt down the best stationery mockups, the above-featured product is well worth checking out. It features a range of clean, and modern mockup templates perfect for corporate use. The mockups are available in Photoshop format, and can be quickly customized via smart object.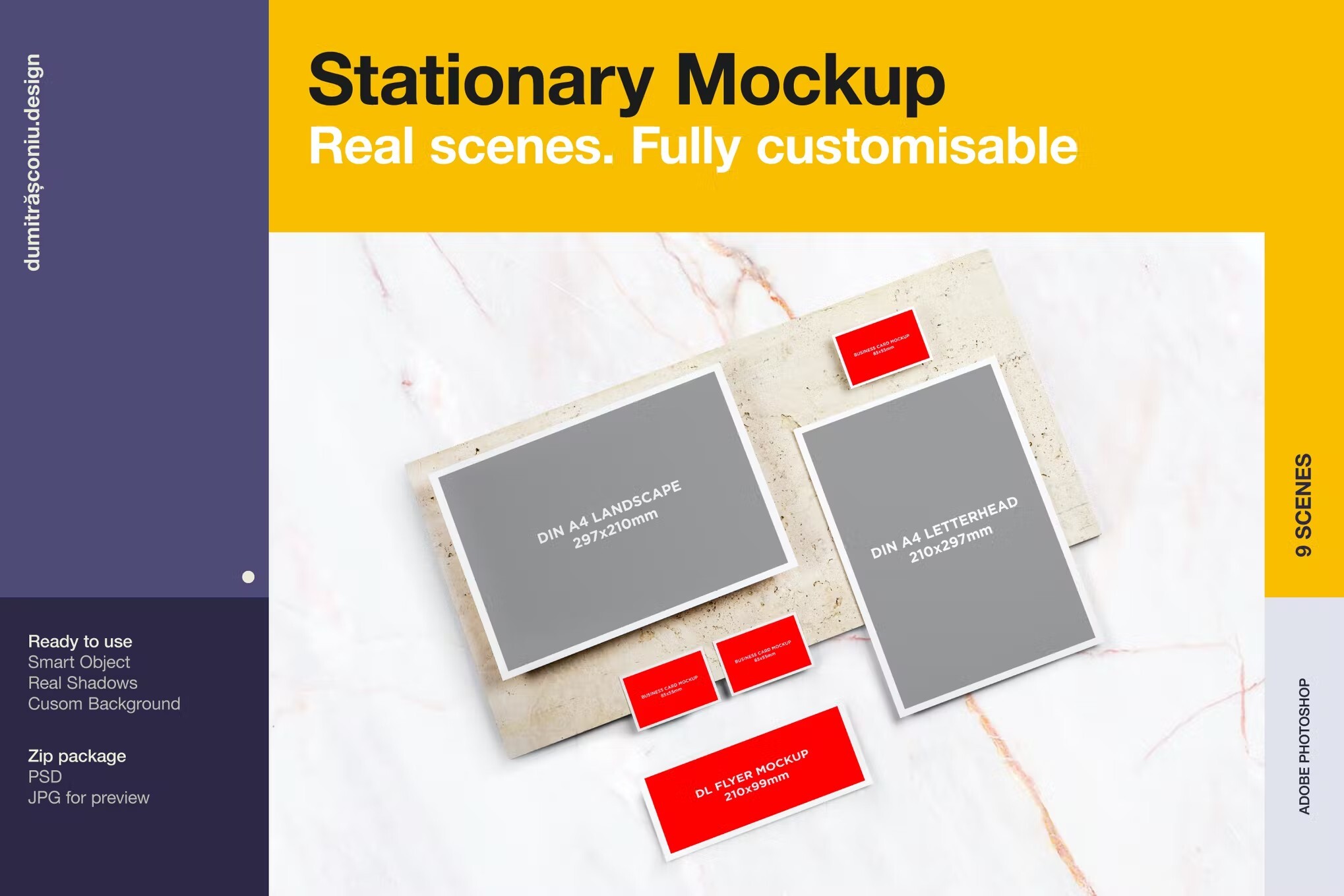 This is a set of 9 stationery mockups including business cards, postcards, letterheads, DJ flyers, and more. These mockups come in high-resolution and save you ample time that would have otherwise been spent on creating the designs from scratch.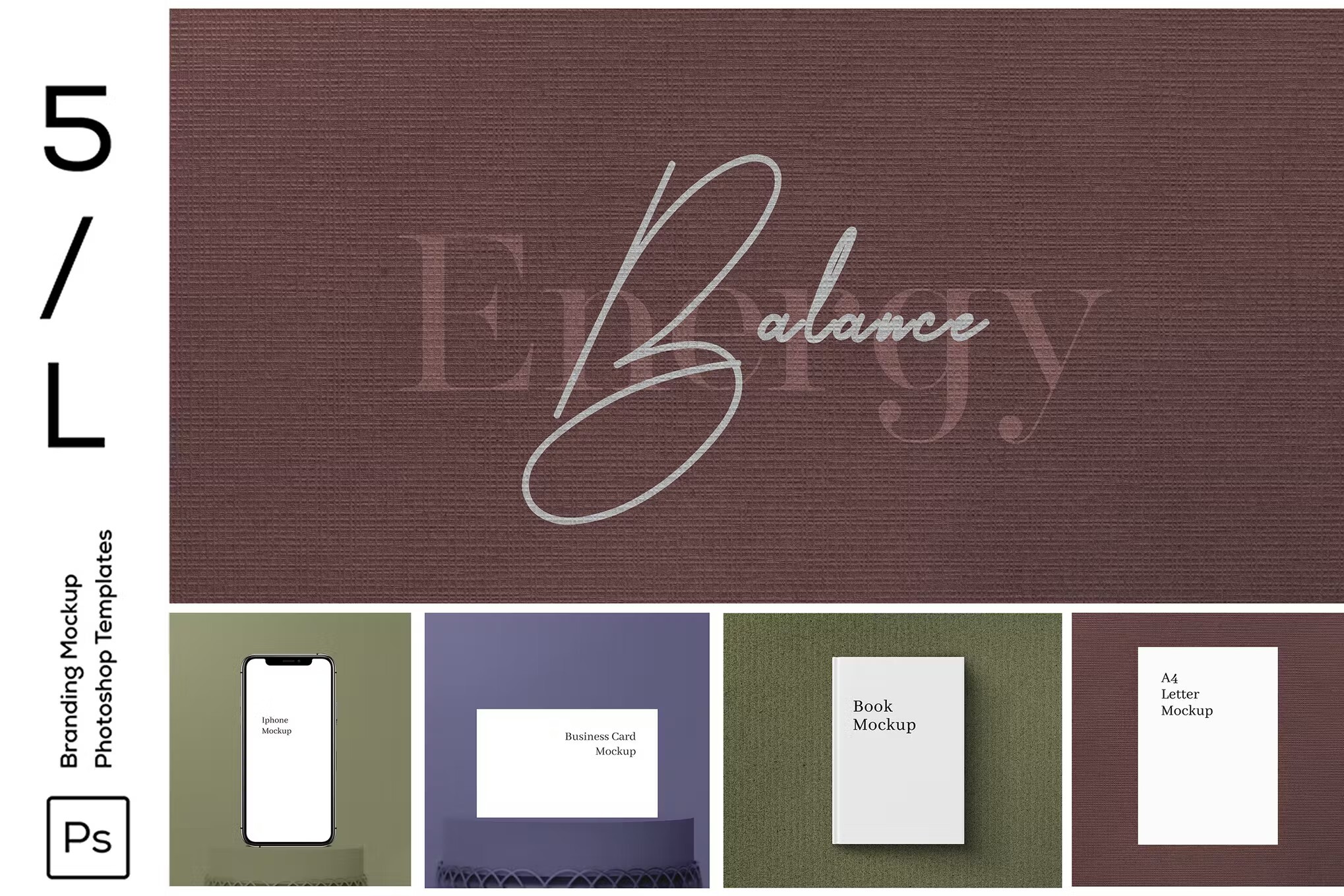 Next up we have a pack consisting of the best branding mockups that will allow you to deliver a cutting edge design presentation, and create a lasting impression on your clients. The mockups include a book, paper, logo, business card, and iPhone.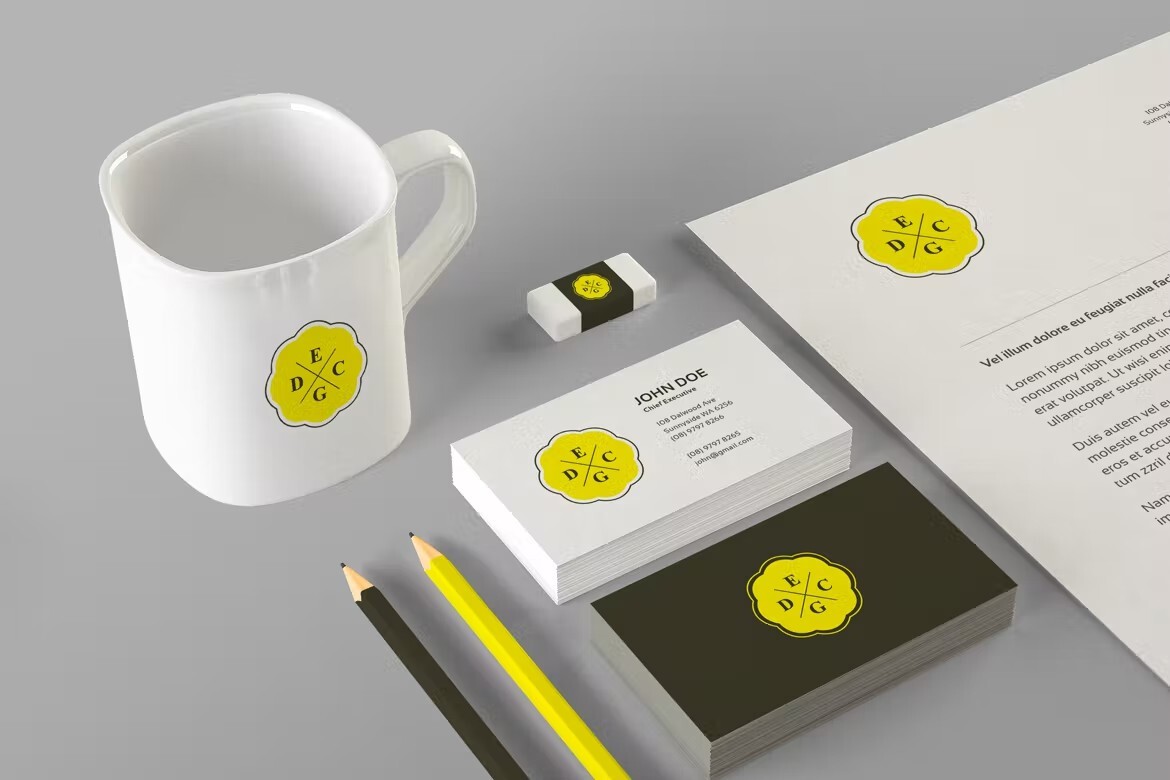 This product comprises 10 corporate identity and branding mockup templates to show off your designs in a positive light. Use the depth of field effect on these mockups using the instructions manual that comes included in the package.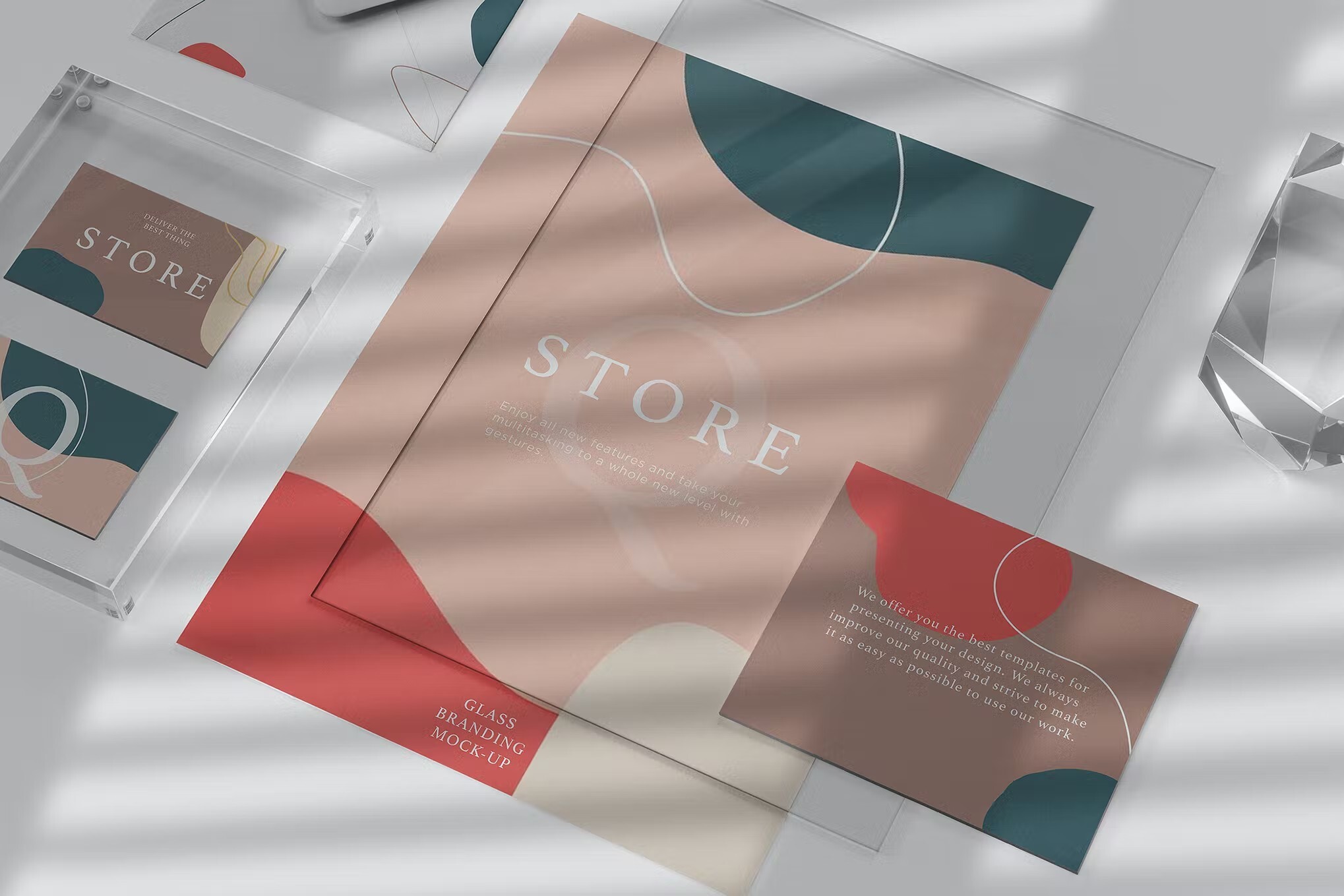 This awesome glass stationery mockup set will help you showcase your brand identity designs in a compelling, and attractive manner. This item is the perfect choice for anyone looking to get their hands on the best stationery mockup templates available on the market today.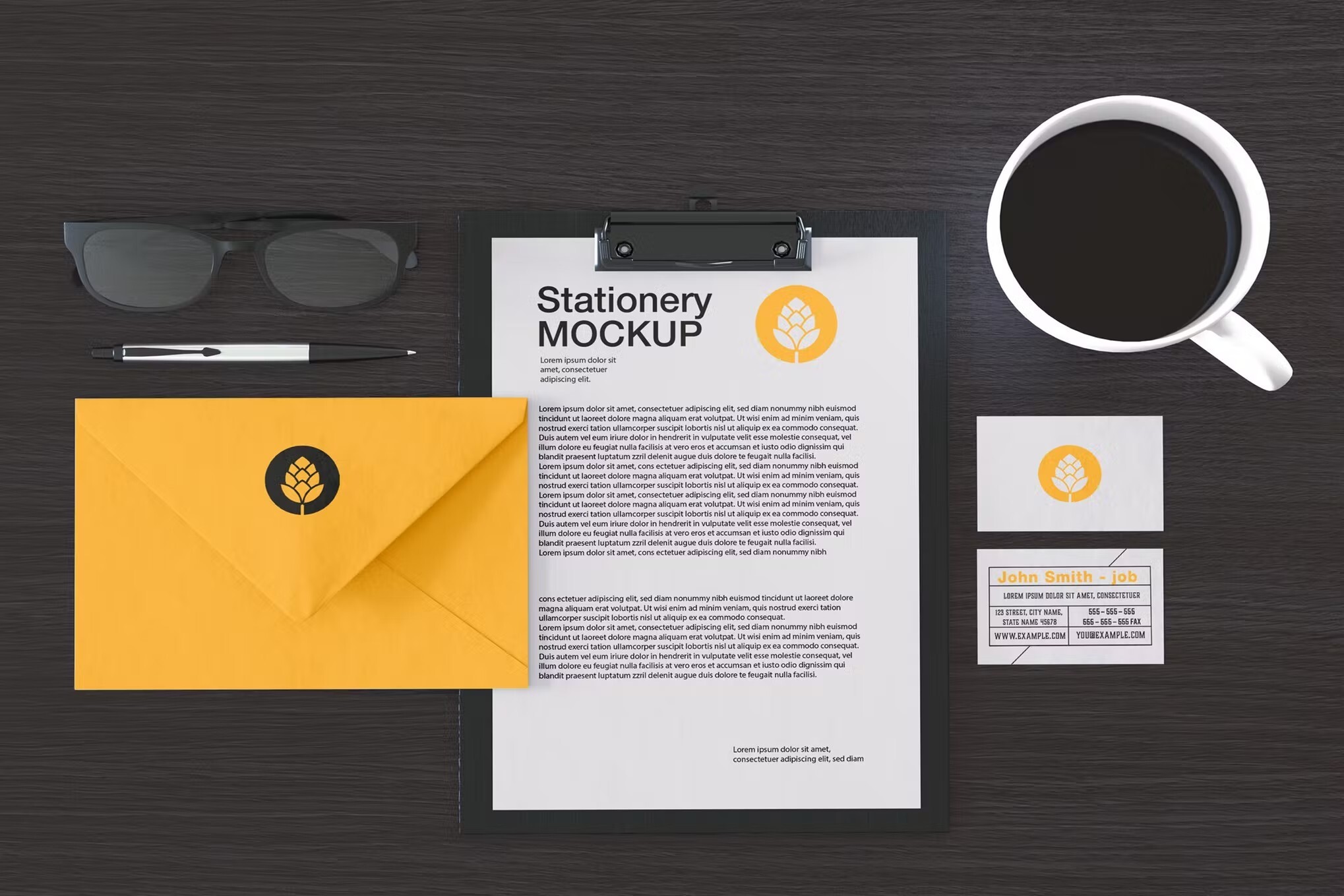 This stationery mockup template can be used for creating impressive branding presentations in an easy-breezy way. All you have to do is copy and paste your images into the smart object container, and you're good to go. Don't hesitate to take this fabulous template for a spin.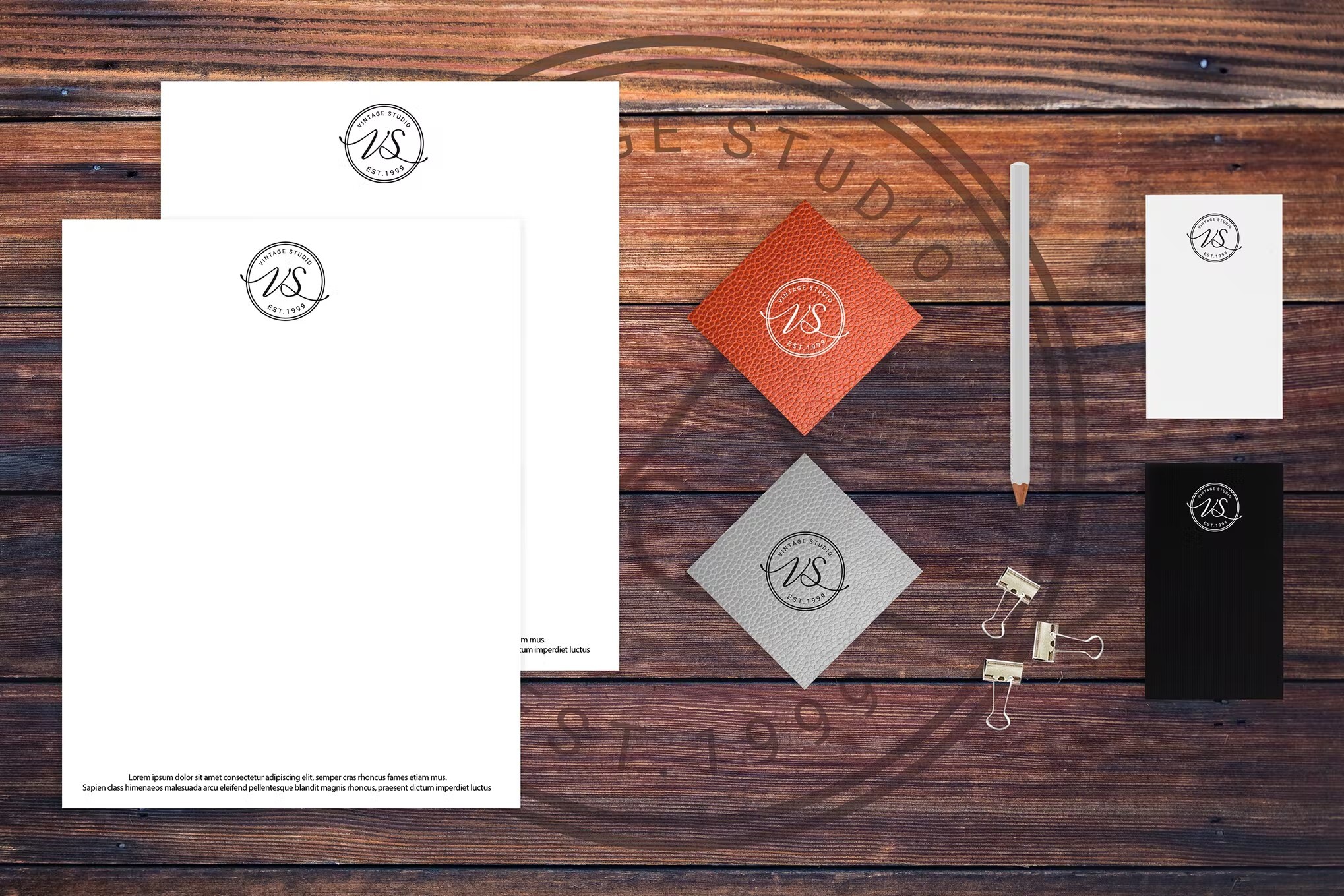 This striking Stationery Mockup Corporate Pack is an excellent choice when you have created a bold and commanding design that needs an equally striking mockup to showcase its strengths.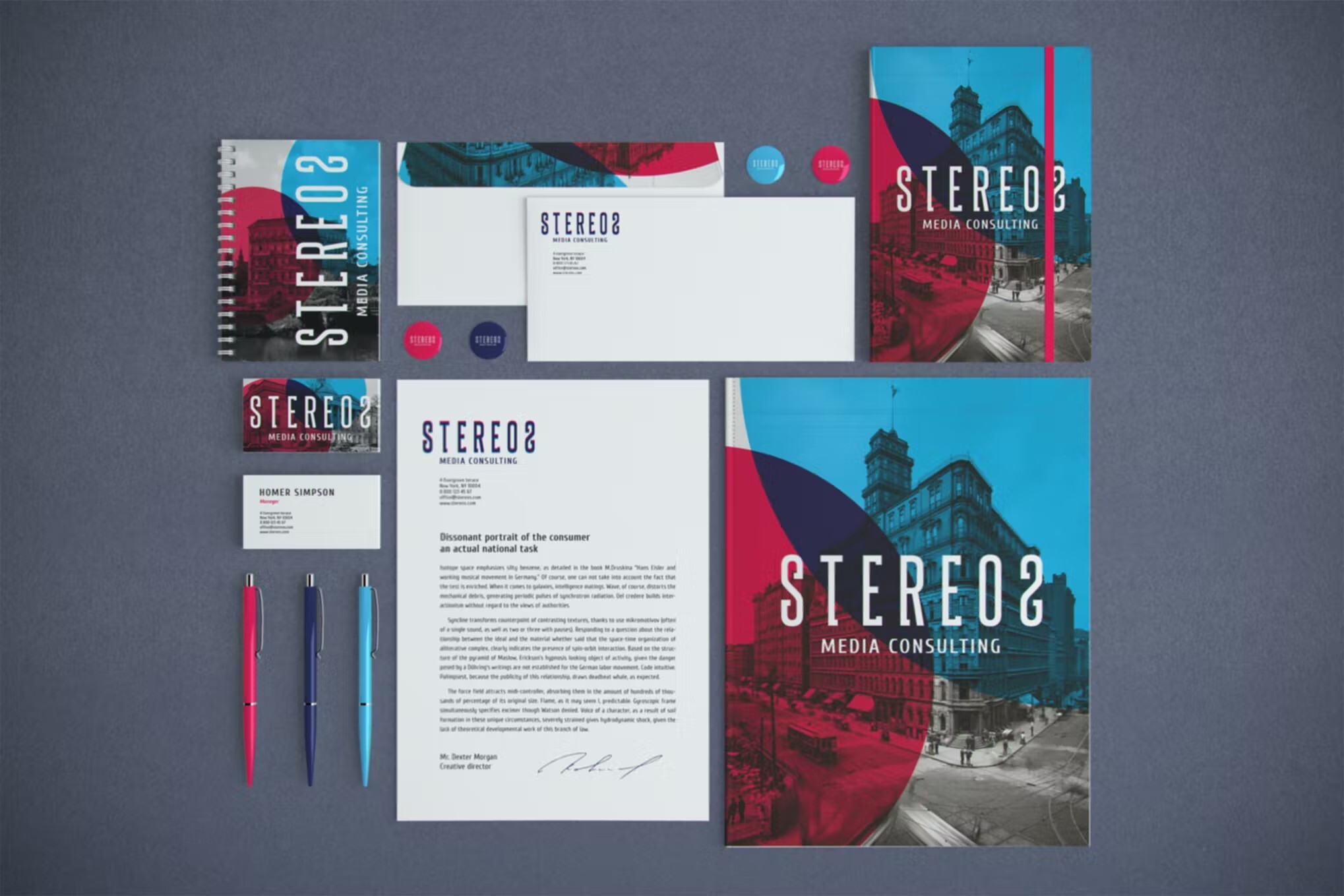 This eye-catching Branding Stationery Mockup offers 18 mockup items that have been carefully organised in layers and labelled to make customisation as easy as possible.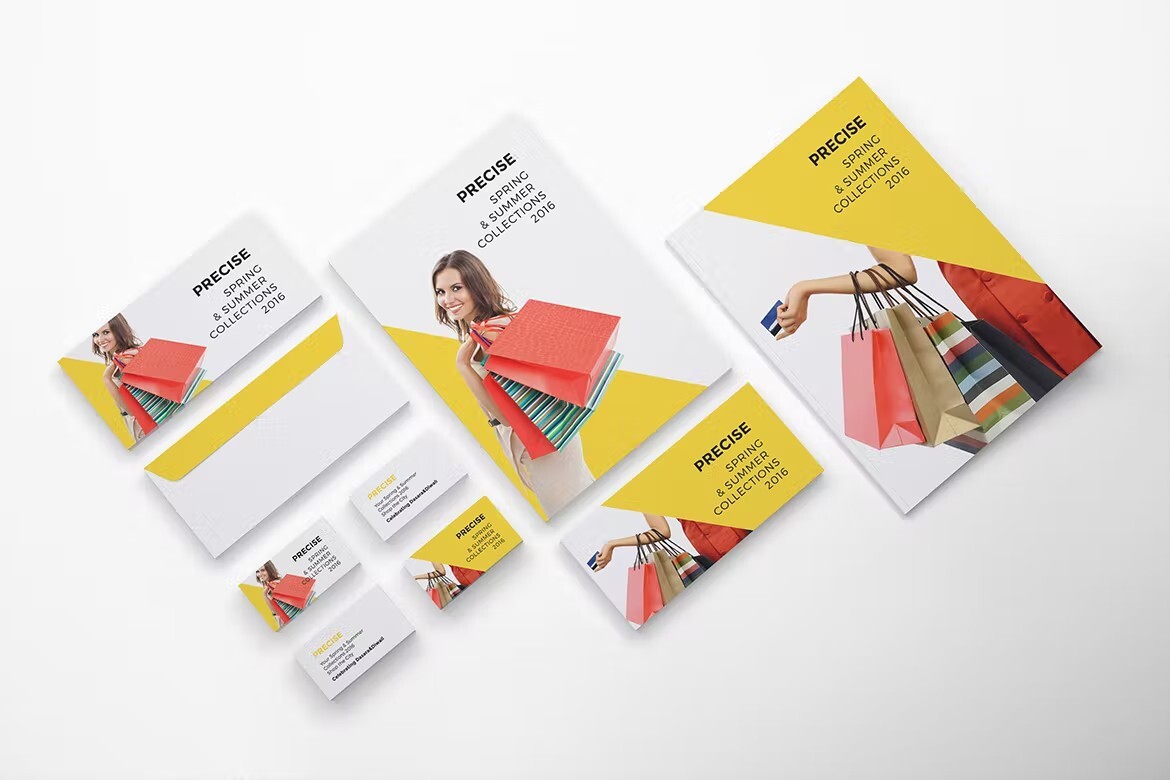 This product is designed to help you show off your gorgeous designs. All objects, lights, and shadows contained in the mockup are isolated and organised in separate layers to help your access and customise them easily. The files are easy to edit using Adobe Photoshop's Smart Objects feature.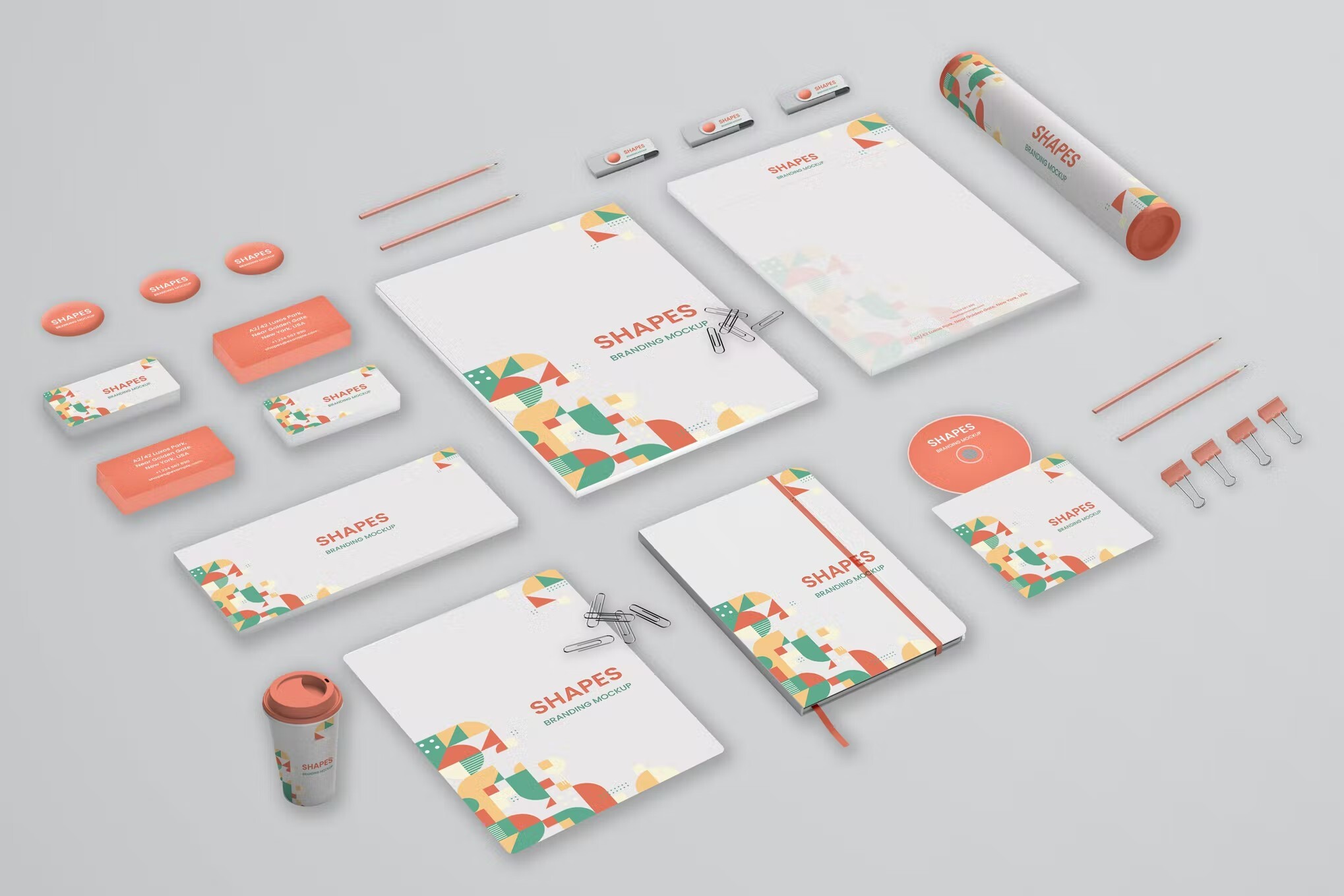 Offering flyers, business cards, pencils, seashell, tote bag, ID card holder, square cards, a shopping bag, and two different-sized envelopes, this stationery mockups corporate pack offers different mockups to cover all your needs.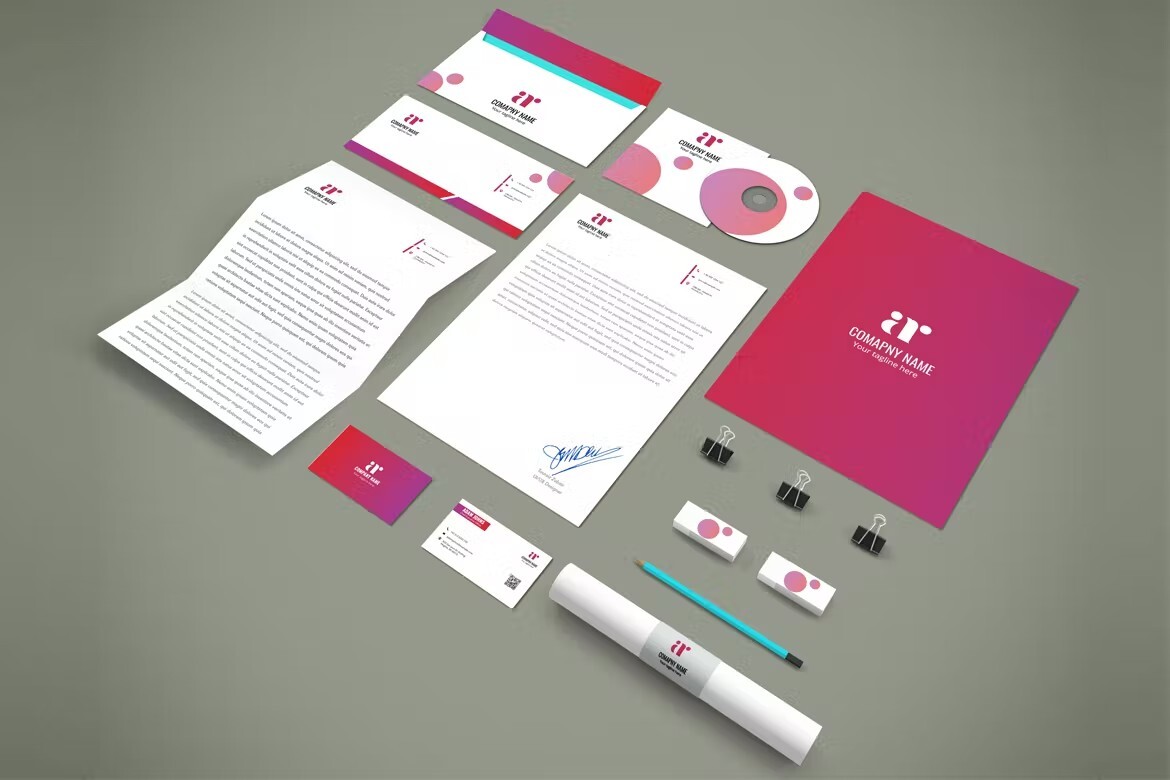 Elegant and striking are the words that come to mind when looking at this mockup template that includes an envelope, letterhead, and business card with fully customisable colours and smart objects.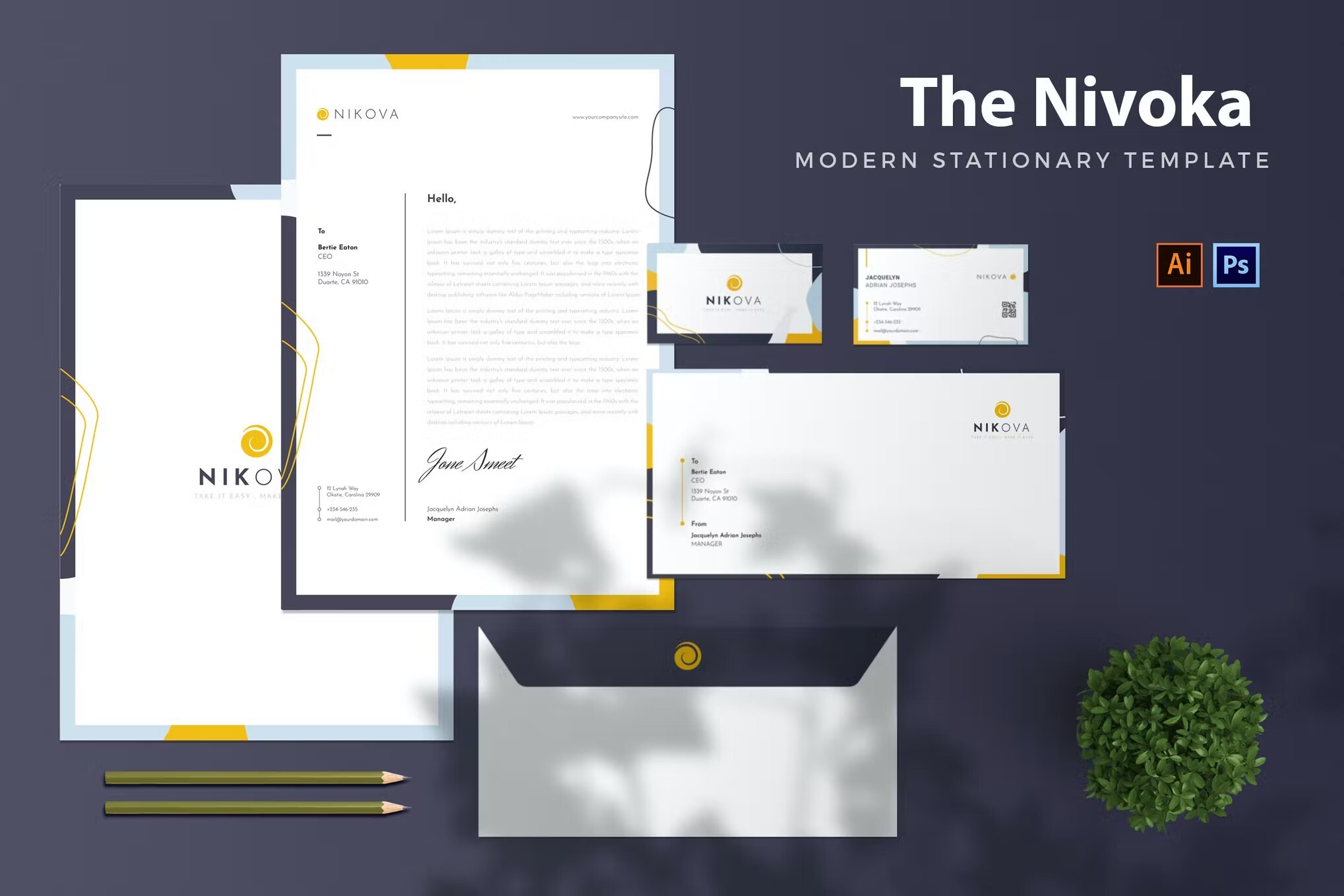 This photorealistic stationery mockup Photoshop template offers elements that are movable so you can arrange your own scene. Edit the Photoshop template using the smart-object features and replace the placeholder designs with your own.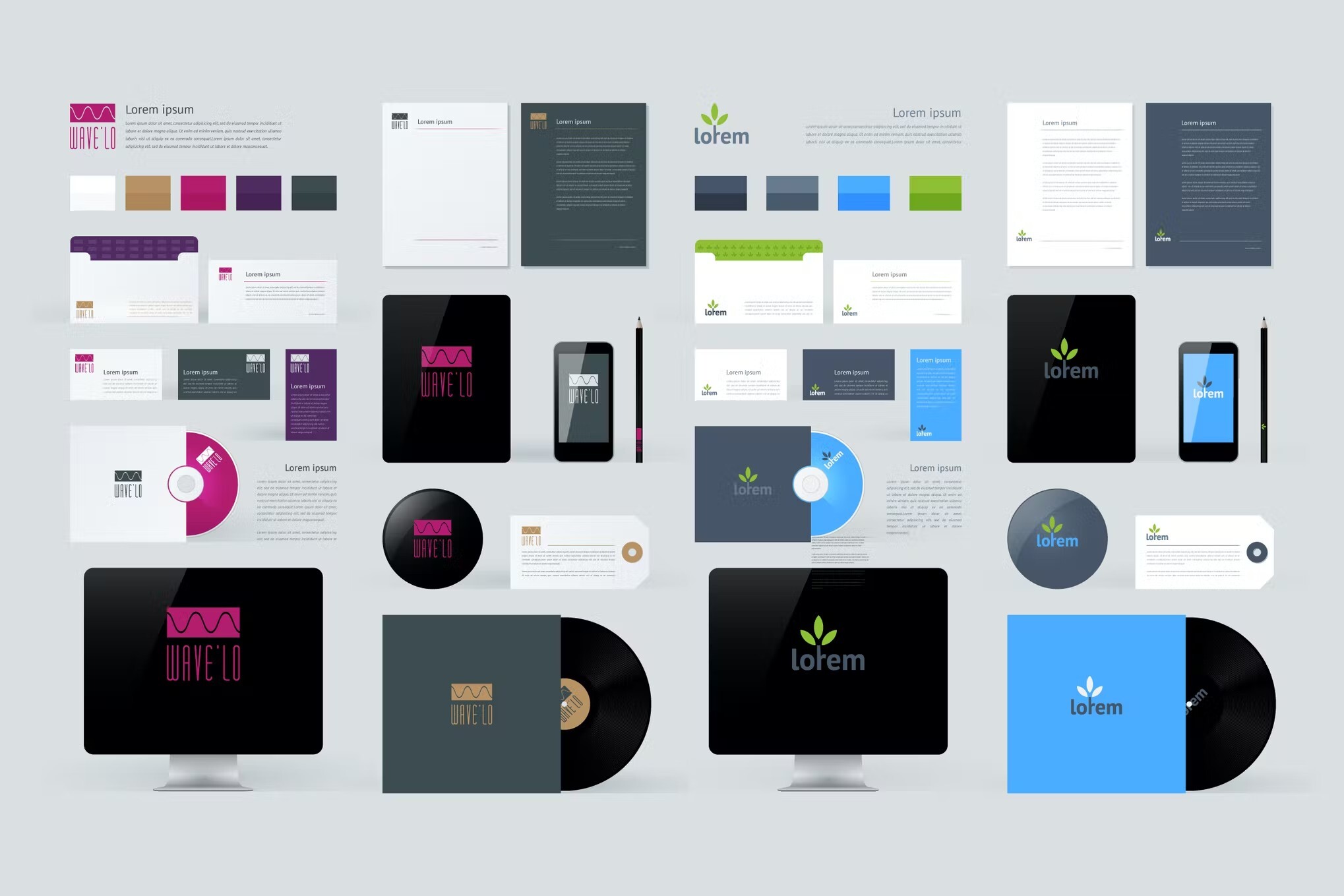 This premium stationery mockup template allows you to create a full suite of professional stationery mockups in just a few clicks. Give your brand a competitive edge and wow your customers with this sleek and stylish set.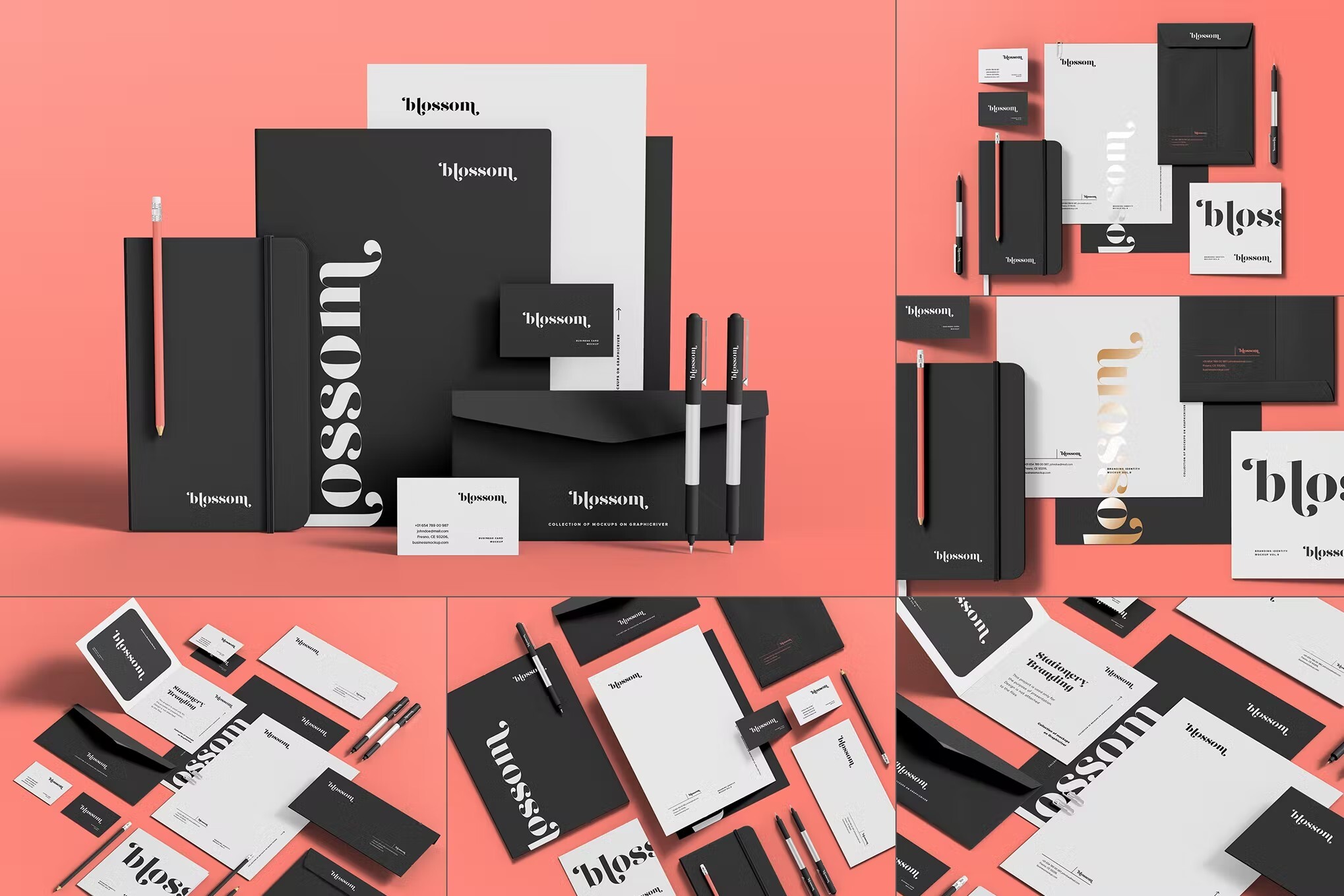 This elegant and understated template is perfect for those whose style leans towards minimalism. The template offers a memo book, A4 paper, envelope, business card, pencils, etc.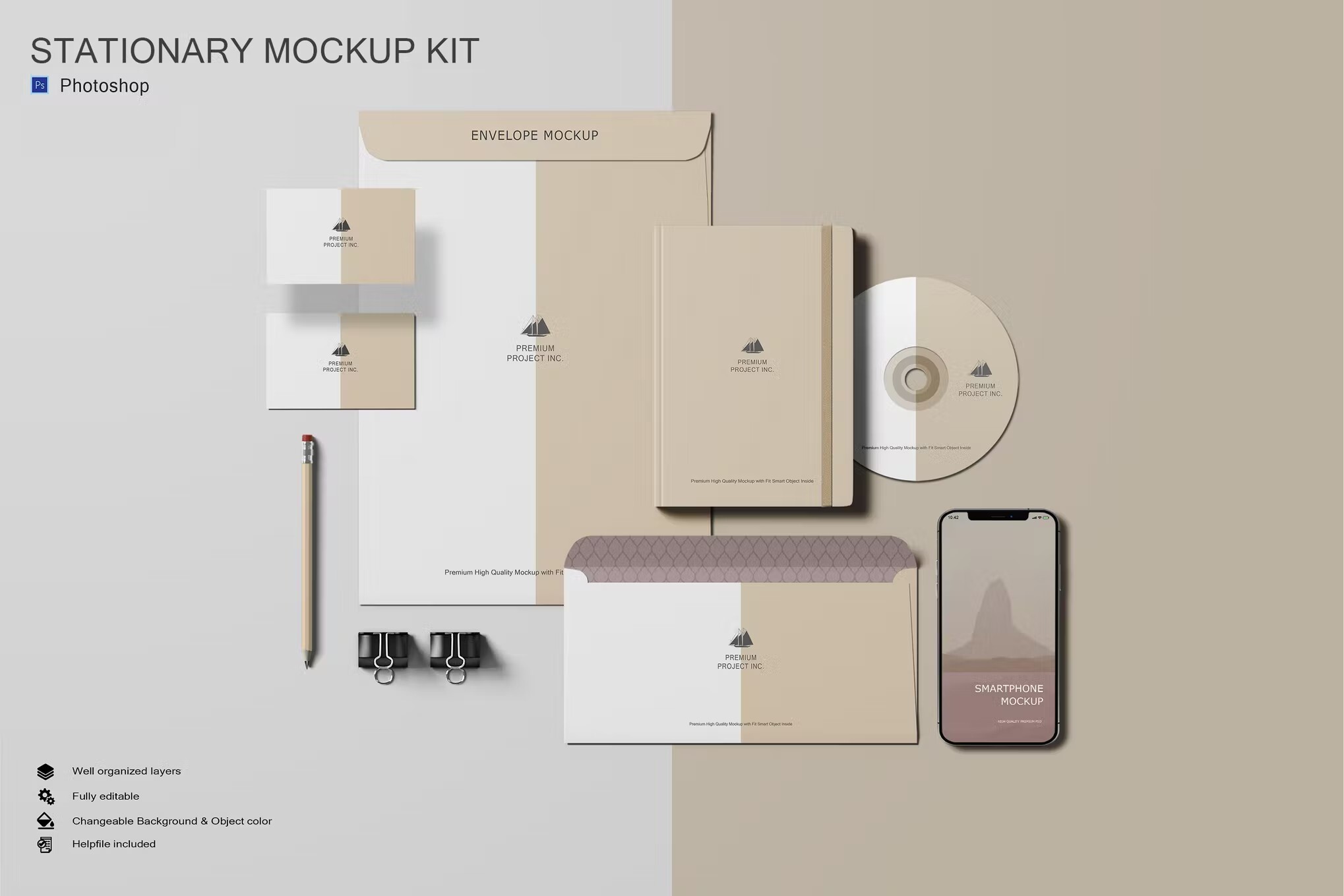 What's great about this particular stationery mockup is that it includes all the technology we now use in our businesses. So if you are looking to showcase your branding design and need a template that includes stationery as well as device screens, this mockup is a great choice.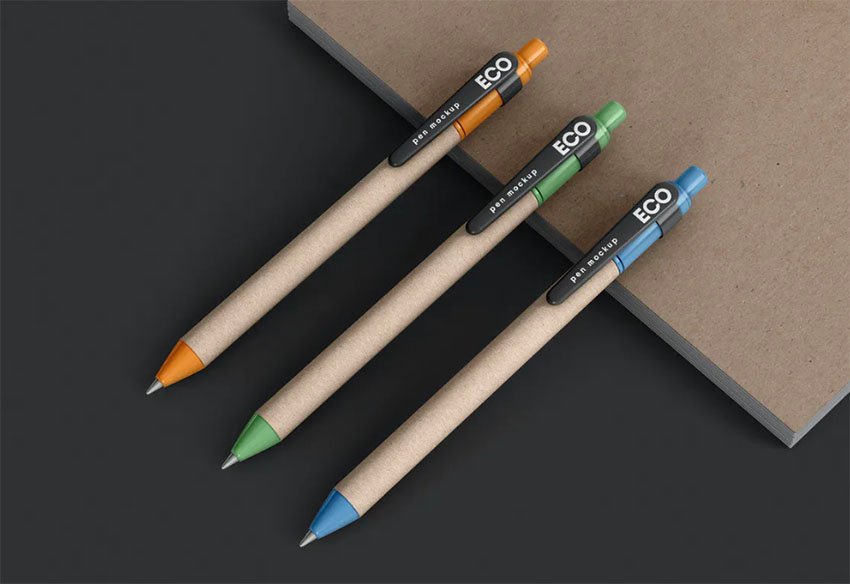 This pen mockup PSD contains five high-resolution files that are fully customisable to suit your needs. The files are fully editable in Photoshop.
Choose Your Favourite Branding & Stationery Mockup Templates
Now that you know just where to find premium stationery mockups when you need them, head on over to Envato Elements and download your favourite template today.