5 Tips for Boosting Your Instagram Account in 2020
Ready to take your Instagram presence to the next level? There are a variety of things you can do to help ensure that more people see your content on the popular social media platform.
A few tips: Design a visual theme, create stellar content, engage with other users, and build brand awareness.
Let's dive deeper into each of these tips for boosting Instagram!
1. Develop a Design Theme
Designers and non-designers alike can benefit from developing a visual theme for their Instagram account. This includes everything from the types of images and content you post, to color and style, to the icons and design of your profile image or highlights.
The goal is to design a theme that looks polished and professional. It should also represent who you are and what your account is about.
A good theme helps other users know when you post, because Instagram Stories and in-feed posts look like you. They fit your vibe and theme.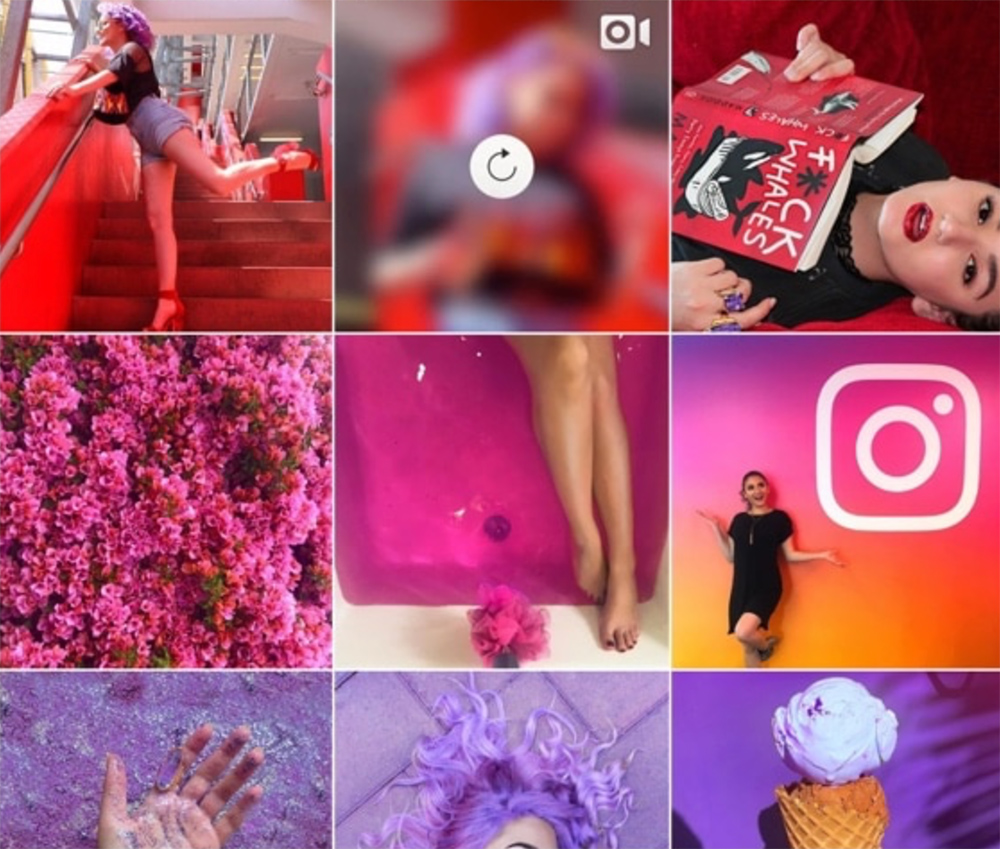 This visual presence can help generate anticipation for your content or brand and help more followers connect with you.
When it comes to a design theme, consider:
Developing a color palette
Choose a few fonts for text
Create a voice and style for messages
Use these elements in your bio, for highlights, and in everyday use
2. Create Content That Resonates
Boosting your following has a lot to do with what you post on Instagram.
Create content that resonates – in multiple formats – that's easy to understand quickly. Your Instagram account will include photos, photos with text, multiple photo posts, Stories, and video content.
Then pick a topic or niche area for content. What is your Instagram account or brand about? Create content that connects to that audience for the best engagement.
3. Generate a Following
You need to generate a solid following with likes and page views to keep your content moving through the Instagram algorithm.
Sometimes, especially for new or low growth accounts, this can include needing to buy Instagram followers and likes. It's a tool that you'll use in moderation and only from a high-quality vendor to ensure that you get the right kind of likes.
To generate a following you can:
Buy likes: More people will engage with your content and help increase your small business or organization profile
Buy views: Push content to more people with real views from real people
4. Follow Other Users and Engage
Part of boosting your own Instagram profile is to be an active and engaged user on other accounts as well.
Follow other accounts with a similar content niche as yours or even competitors. Engage with comments and likes of other content. (Just make sure to offer positive vibes; if you don't have anything nice to say, refrain.)
Pay attention to the types of content and accounts you like. What do you engage with the most? Posts? Stories? This can help shape your Instagram account strategy as well.
5. Build Brand Awareness
Use your Instagram account to build awareness for your brand online. Set goals for Instagram so that you can create content that leads to meeting specific, and measurable, targets.
A few ways to build brand awareness and boost your social media game include:
Use hashtags related to your organization or industry. Create a hashtag of your own and pick one or two more universal hashtags for maximum impact.
Use your brand color and font palette on social media.
Maintain brand voice and style.
Update your bio with links that relate to current posts and business goals.
Conclusion
There are a lot of things that go into developing a strong Instagram account. None of these tips works alone and you should probably have a strategy that encompasses most, if not all, of them.
If you plan to buy likes or buy views, make sure these come from high-quality sources. They need to be real accounts with realistic behavior patterns and stick with you for an extended period. If this is part of your strategy, make sure to investigate sources before making a purchase. Stormlikes is one source that provides this service. Learn more.