15+ Best Weebly Themes of 2024
If you're planning on making a new website or an online store, Weebly is a great platform you can use to build your own online business without having to spend a fortune on developers and web design agencies.
Weebly comes with a powerful and a beginner-friendly website builder for creating all kinds of websites with ease. Best of all, Weebly also offers a free forever plan for you to create a live website free of charge.
In this post, we'll show you some of the beautiful templates Weebly offers for making various types of websites and online stores.
Why Use Weebly?
Much like Squarespace and Wix, Weebly also started out as a website builder for creating simple websites using an easy drag and drop builder. But, with Wix and Squarespace overshadowing the platform, Weebly made a very smart move by shifting their focus.
Weebly is now focusing on makers and online businesses to help them create a simple online store to sell their crafts and niche products. This new shift is a result of Square's recent acquisition of Weebly in a $365 million deal.
If you're looking to start a blog on Weebly, you'll find their user-friendly platform a great choice to share your ideas with ease. Creating a blog on Weebly is a breeze, with intuitive tools for content creation and management. It's perfect for sharing your thoughts, ideas, and expertise with a wide online audience.
Of course, you can still create other types of websites using Weebly too. But their main target is providing simpler and better eCommerce tools for beginners. And they do it pretty well.
Here are some of the main features Weebly offers:
Free forever plan & affordable premium plans
Easy to use drag and drop website builder
Unlimited storage and SSL certificate
Website analytics and reports
Complete built-in eCommerce solutions
Third-party app integrations
Mobile apps for managing websites on-the-go
Weebly also has a great selection of premium-quality templates. Followings are just a few that caught our attention.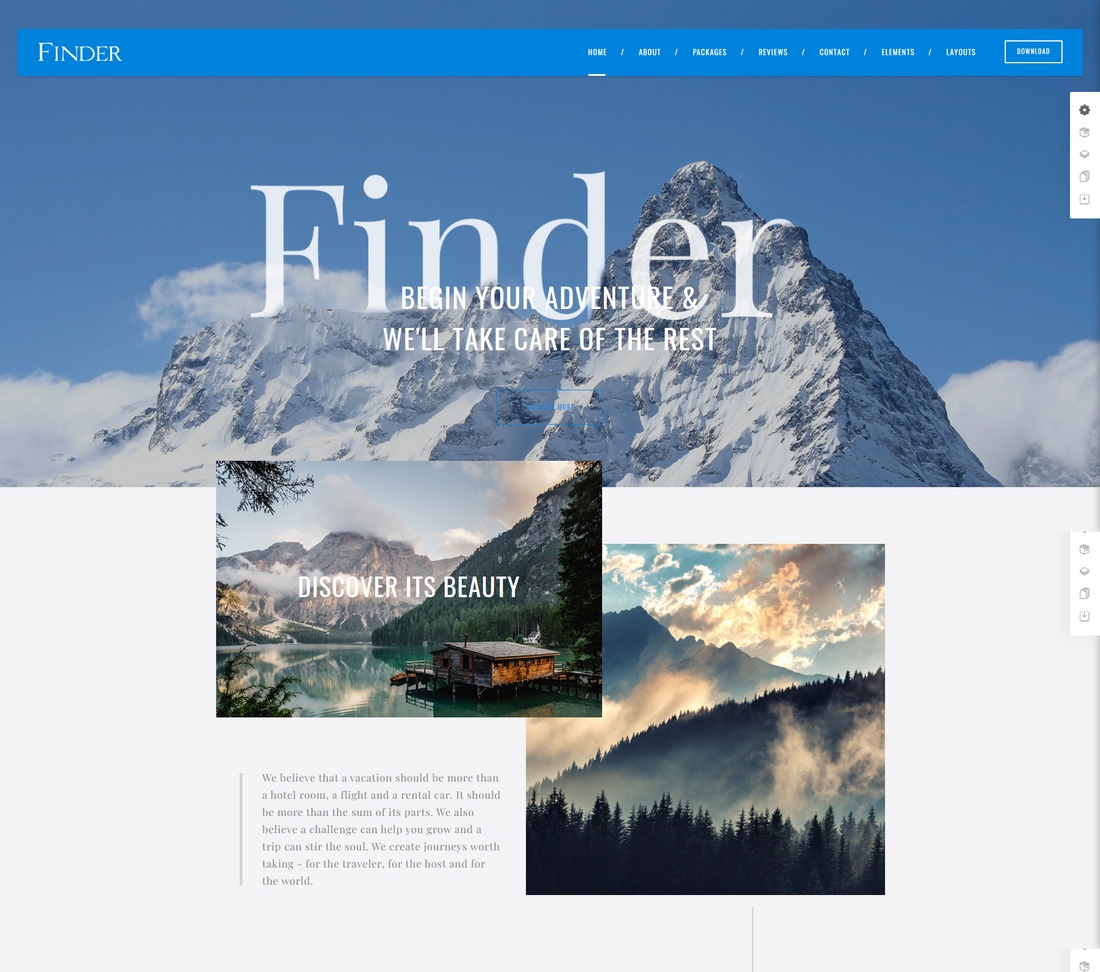 Finder is a sleek and beautiful Weebly theme you can use to make websites for hotels, resorts, and travel agencies. This is a premium theme that you won't find in the Weebly themes library.
The theme includes many customizable elements for you to edit and change to make unique website designs. There are page designs in the theme for detailing your different travel packages, reviews, services, and much more.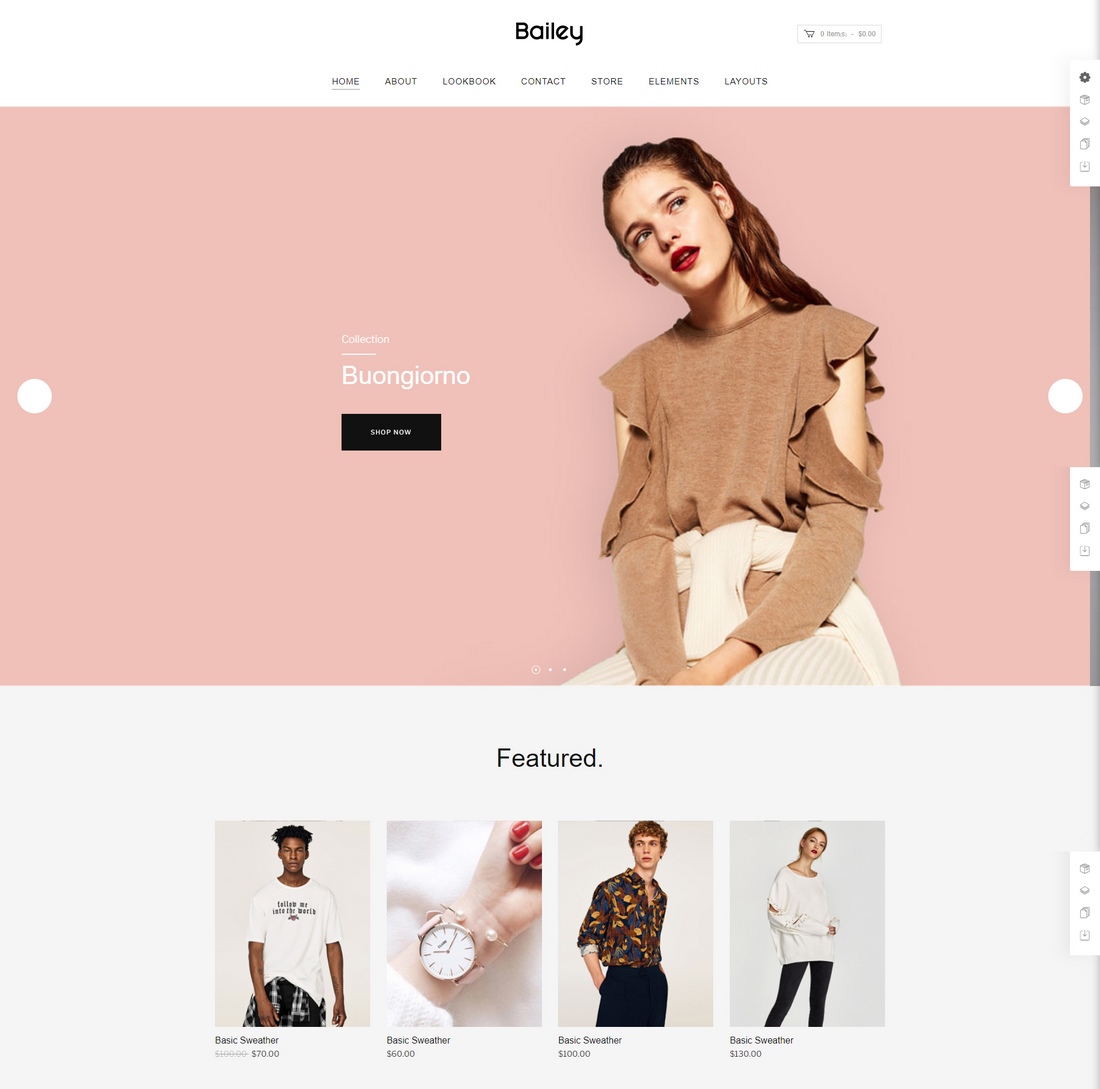 Bailey is another premium Weebly theme for making online stores for fashion, apparel, beauty, and accessories. The theme has a very clean and fullscreen layout for effectively showing off your best products on the homepage.
In addition, there are layouts for adding a lookbook, showcasing collections, as well a shop page for browsing all of the products in one place.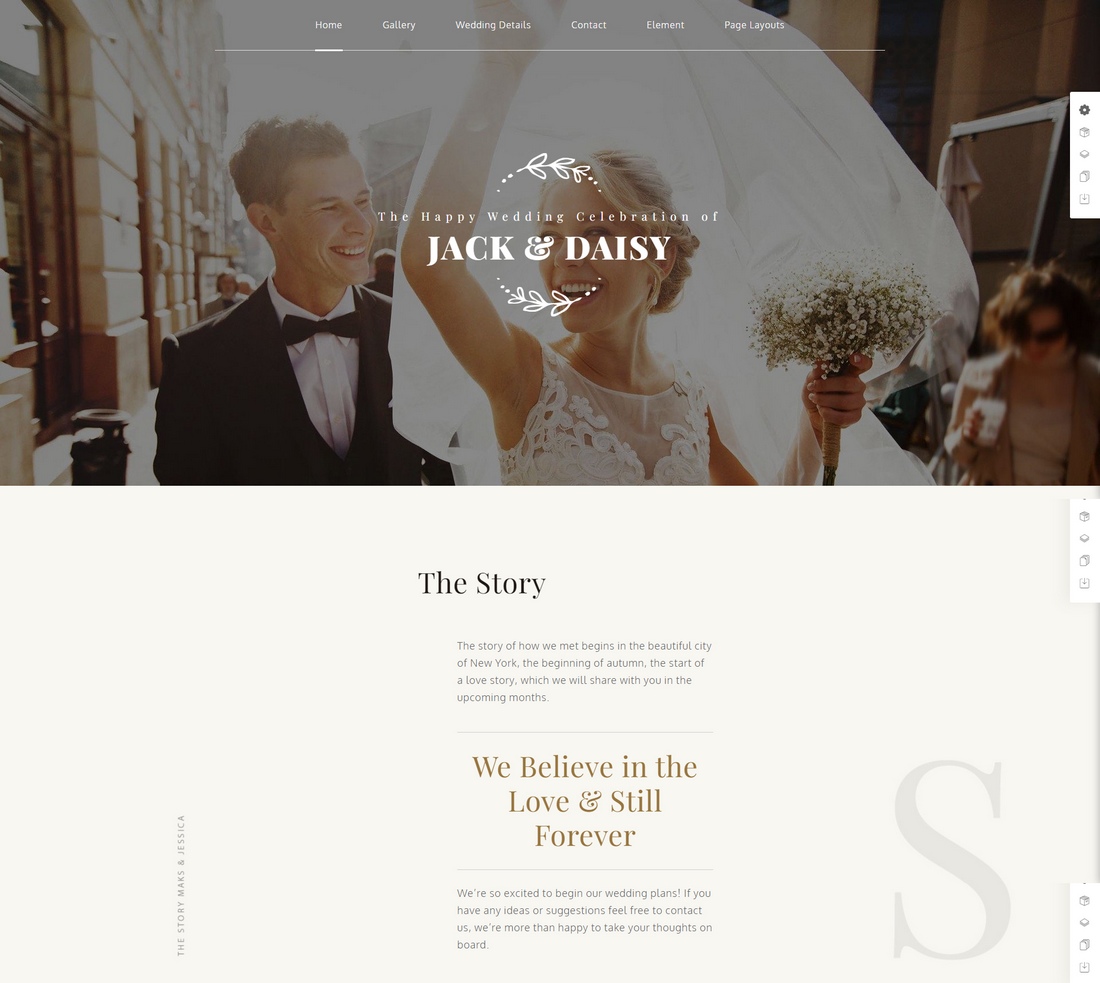 You can use this premium Weebly theme to create a memorable website to highlight all the events of your wedding. It features an elegant design with multiple sections for telling your story, photo galleries, event schedule, and even for adding a countdown timer.
The theme also has a blog layout for adding updates about the wedding as well as a form for submitting RSVPs online.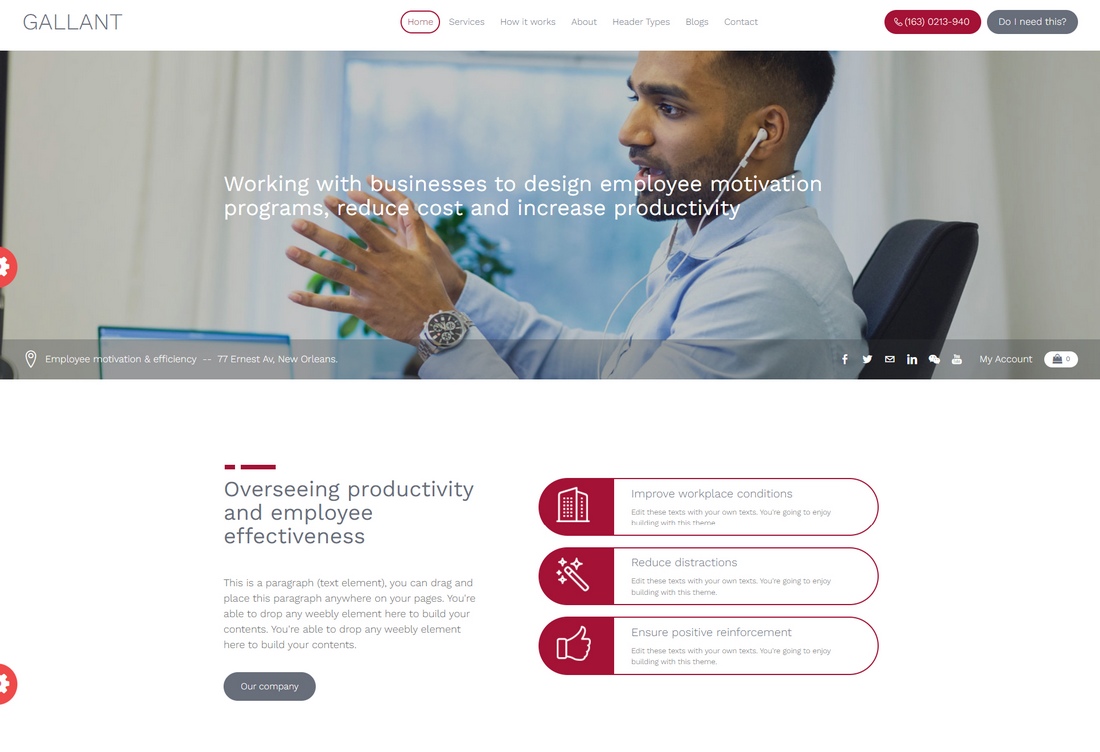 Gallant is a premium Weebly theme for making professional websites. It's especially suitable for making websites for corporate brands and big businesses as it comes with a classic-style design.
Even though it has a sophisticated design, the theme is also fully optimized for mobile devices. It also features easy customizations with the Weebly drag and drop editor.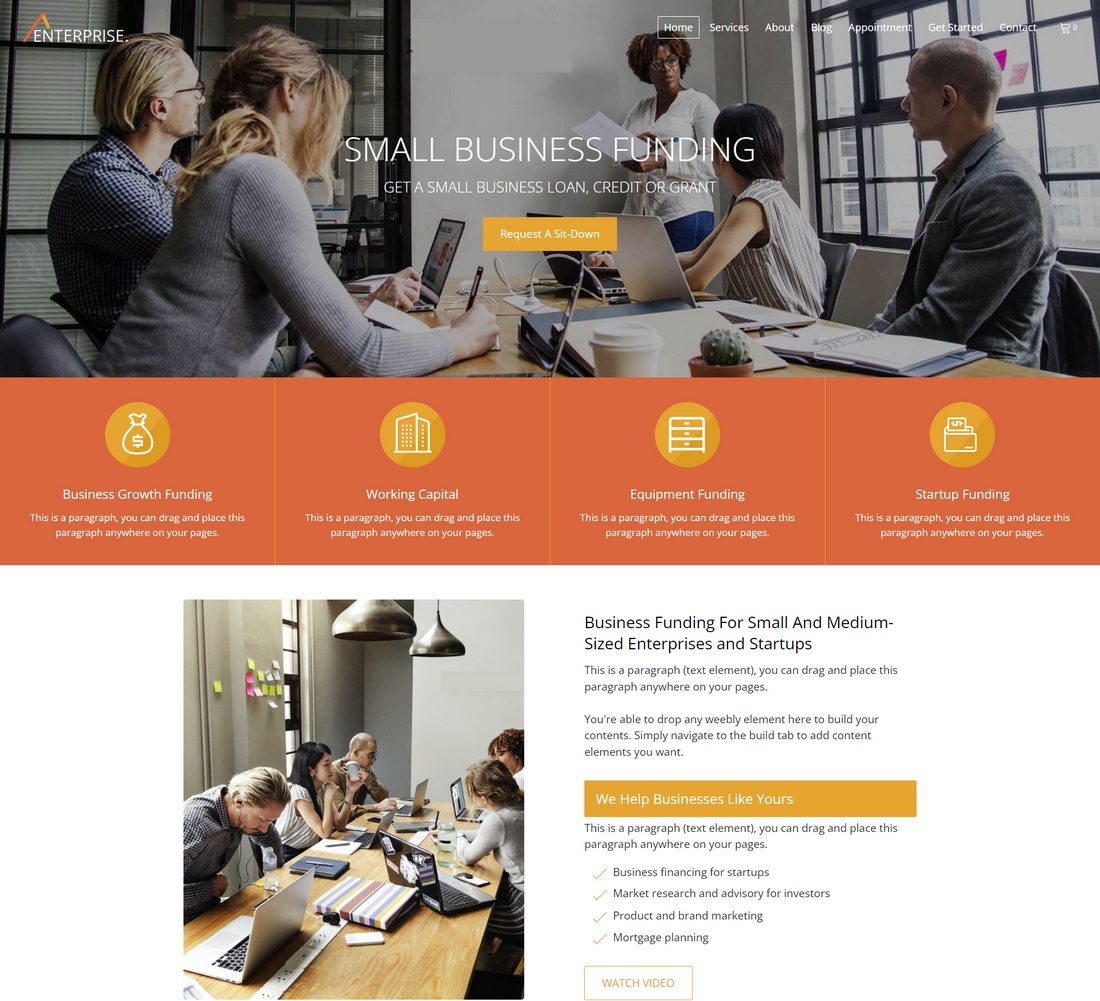 This premium Weebly theme is also suitable for making business websites. It features a multi-sectioned homepage layout that allows you to detail your services, client testimonials, and much more.
The theme also includes many other inner-page layouts for adding more details about your business as well as for scheduling appointments.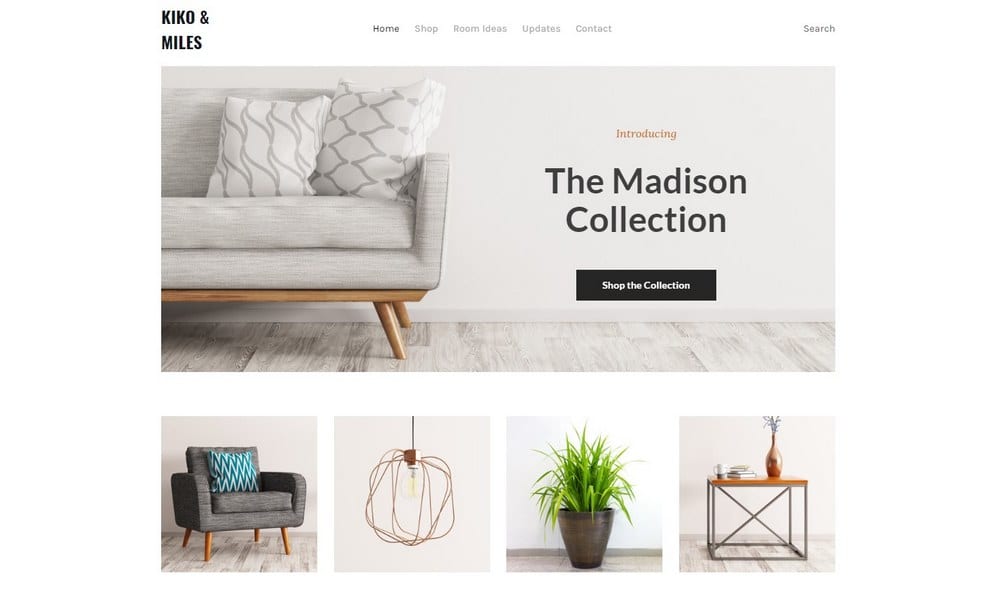 Kiko & Miles is a high-quality eCommerce theme you can use to setup an online store using Weebly. The theme is suitable for making many different types of online store websites, including clothing, furniture, hand-crafted products, and more. It features a boxed layout with a responsive design and an effective shop layout that integrates with Weebly's built-in shopping cart system.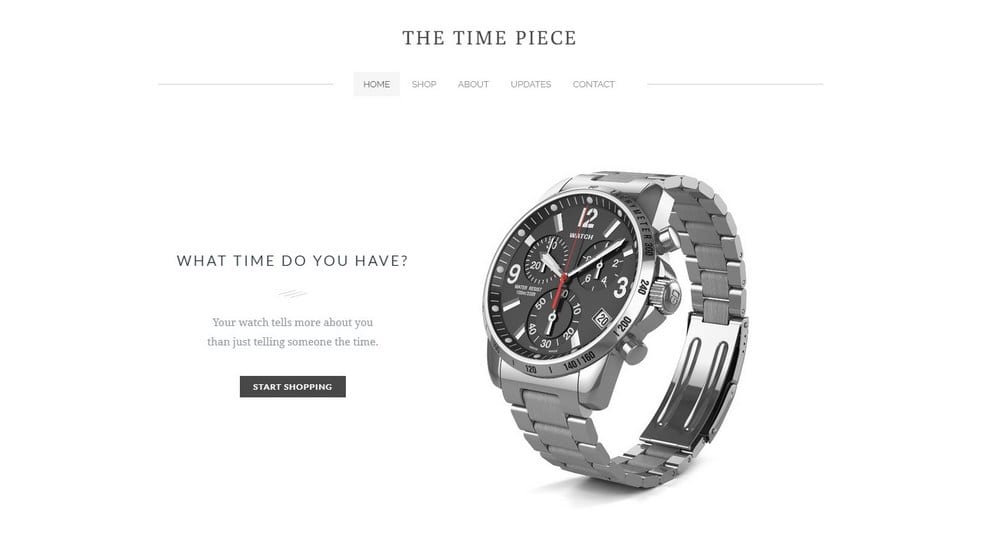 The Time Piece is a niche product Weebly theme that comes with a modern and a fully responsive design. This theme is great for making a website for single products and for selling niche products like luxury timepieces, jewelry, clothing lines, and more. The minimalist and clean design of this theme also allows you to effectively highlight products in more detail.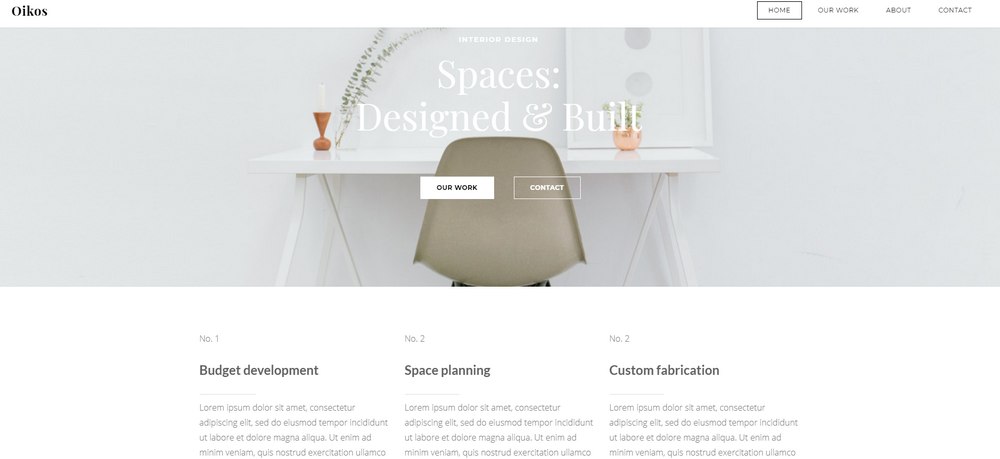 Oikos is a minimalist Weebly theme you can use to make a website for a creative agency such as design firms and interior design agencies. The theme features a clean design that allows you to showcase your portfolio, highlight your team members, your clients, and much more in professional website design.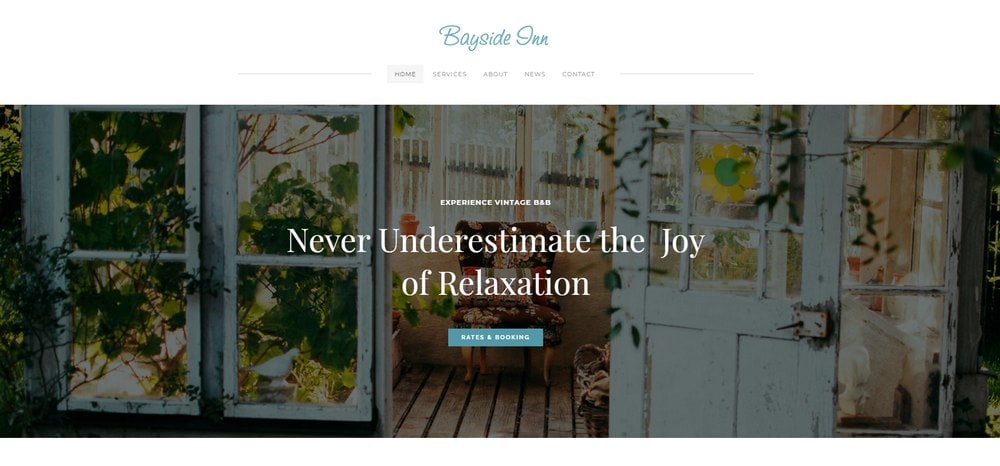 Just as the name suggests, Bayside Inn is a beautiful Weebly theme made specifically for setting up websites for hotels, resorts, and vacation inns. The theme comes with a highly visual layout where you can include lots of photos to show off your establishment. It also has multiple inner-page layouts for promoting your facilities and services as well.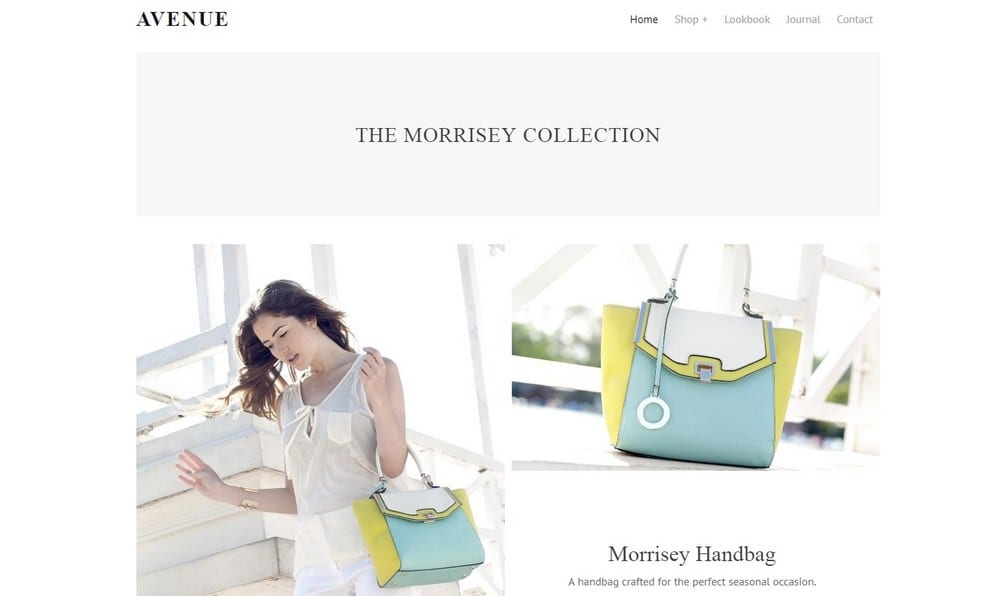 Avenue is a yet another eCommerce theme that comes with a sectioned design. It's most suitable for making fashion and apparel stores and for selling branded products. The theme features a lookbook section for exploring the products and items as well as a shop section with a new arrivals category for promoting your latest products to your customers.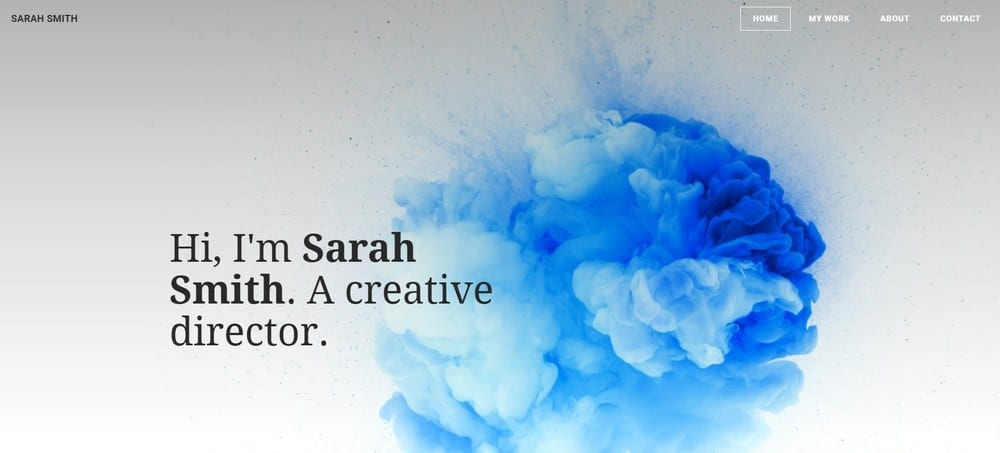 If you're looking to create a simple portfolio website or a personal website to promote your professional services, this Weebly theme is the perfect choice for you. Sarah Smith is a theme made for freelancers and professionals. It features many sections for detailed information about yourself, your services, case studies, and has a beautiful portfolio section as well.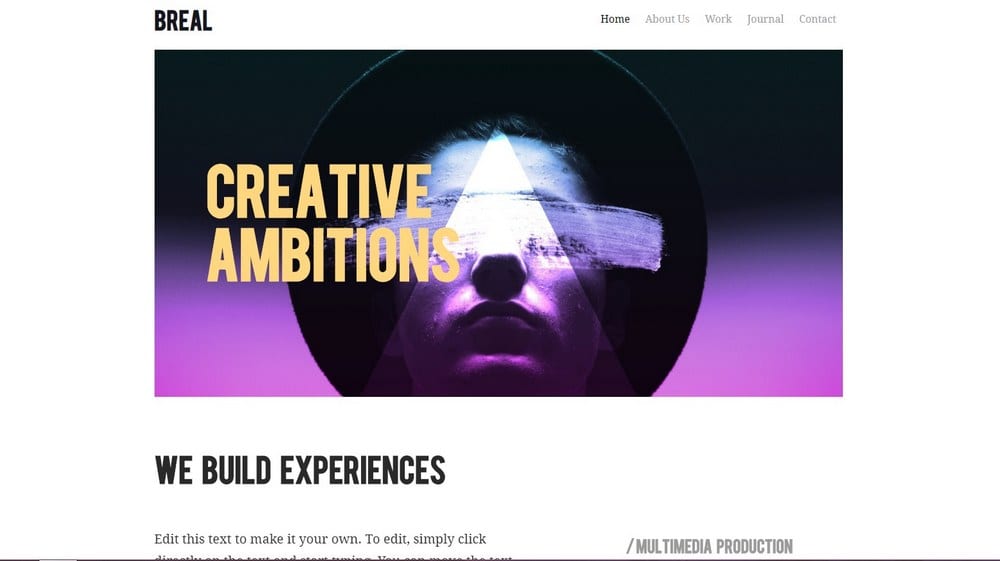 Breal is a Weebly theme made for creating agency websites. It has a unique and creative design featuring a lean boxed layout. The theme also includes lots of sections for detailing your services, case studies, previous clients, portfolio, and much more. The theme also has separate page designs for adding more information about your business.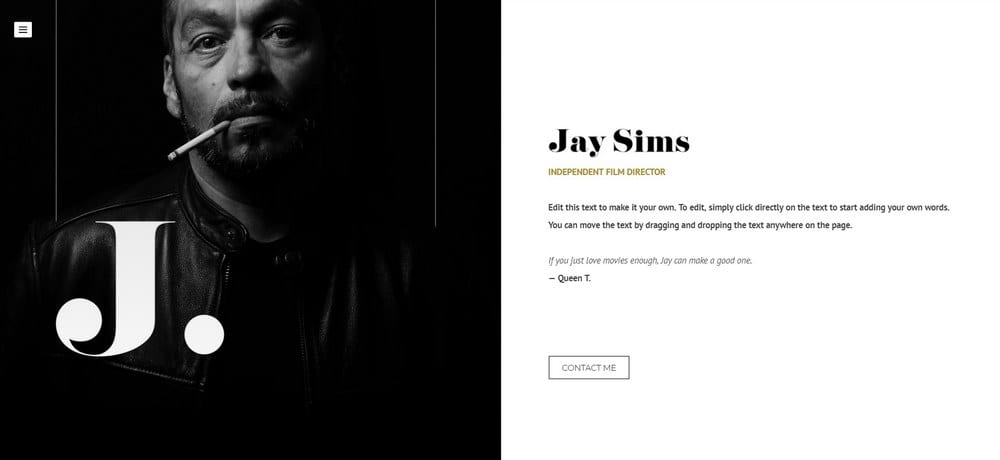 Jay Sims Weebly theme comes with a creative split-screen layout where you can scroll down and explore on one side of the design while the other section stays fixed. The theme is perfect for making a personal website or a resume-style website to include details about your professional career. It also comes with other page layouts as well.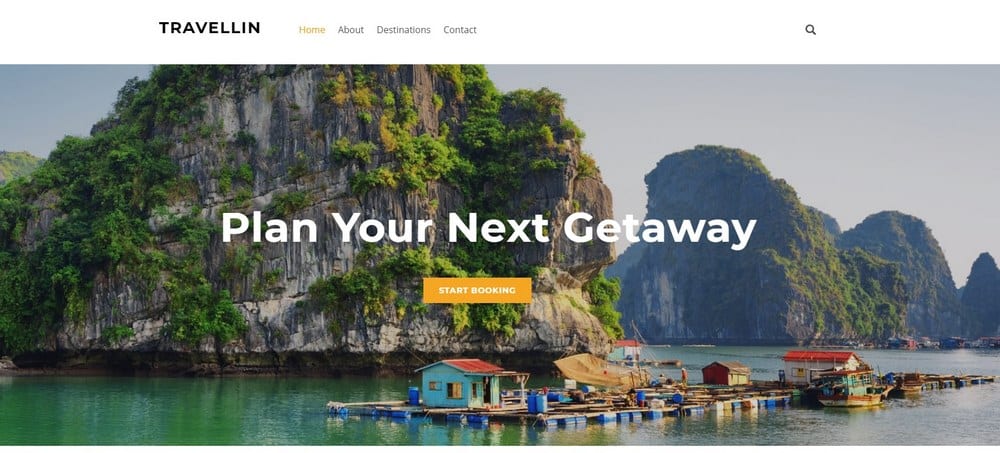 Travelin is a great theme you can use to make a website for a travel agency or to make a blog to talk about your adventures. The theme features many sections for including details about the services you provide, destinations, client testimonials, and a contact page with Google Maps integration.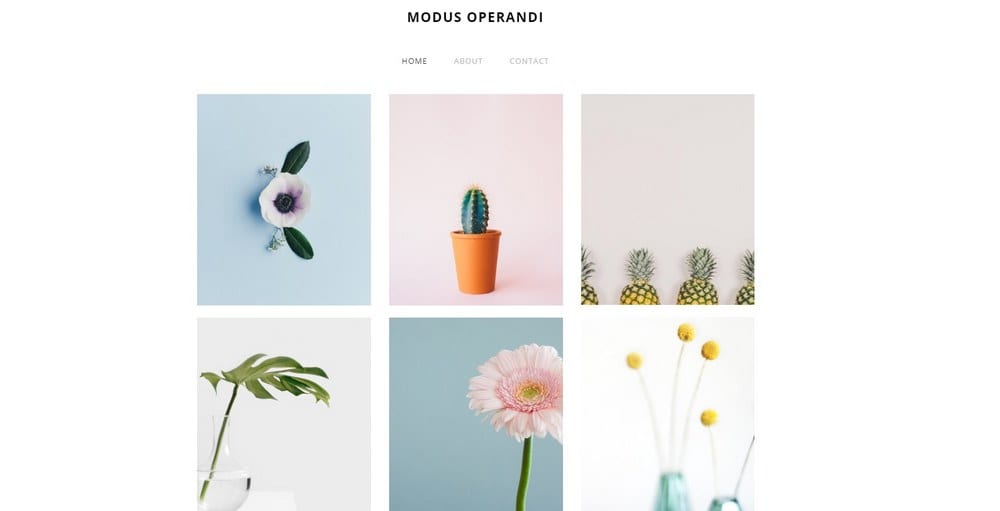 If you're an artist or a designer planning on creating a simple and effective portfolio website to showcase and promote your designs and artworks, you can use this minimalist theme to build a great website on Weebly. This theme features a minimal design that shows a grid-based portfolio layout on the homepage. There are also separate page designs for including information about yourself and your work.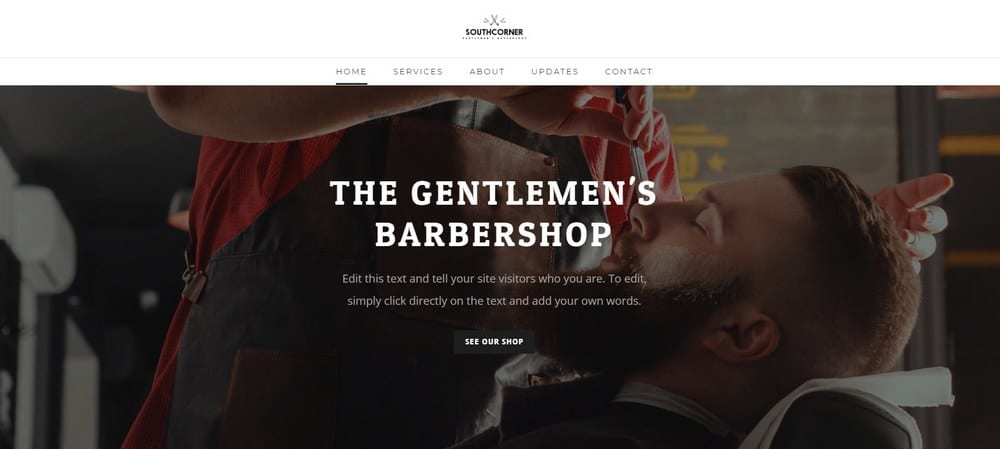 Southcorner is a simple yet an effective theme for making a website for a salon or a barber shop. It comes with multiple page designs for including details about your services, a shop page for selling products, an image gallery to showcase pics and products, and has a section for adding information about your business hours with a map.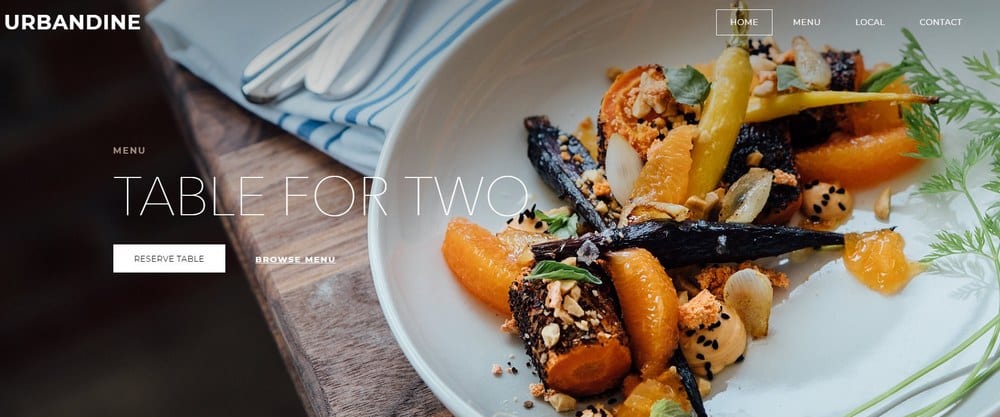 Urban Dine is a Weebly theme for restaurants and cafes. This theme features a modern design with different sections where you can easily showcase your menu with pictures, a large portfolio section for showing juicy food photos, and a call to action section for allowing people to reserve a table, which is powered by Weebly's integrated scheduling system.
Weebly offers a free plan for creating a website with branded ads and a subdomain. For just $4 a month, you can connect a custom domain. For $8 a month, you can also get rid of the branded ads as well.
Be sure to check out our best picks of Squarespace templates and Wix templates to explore other options.