12+ Best Squarespace Templates of 2021
Squarespace is arguably the most popular cloud-based website building platform available today. One of the main features that made the platform so popular is its collection of professionally designed website templates.
In this post, we handpicked a collection of the best Squarespace templates for creating any type of a website to promote your brand and business on a budget.
The gorgeous template designs aren't the only reason why most businesses choose Squarespace. It also offers lots of other facilities, functions, and features that provide a complete all-in-one website building experience to its users.
Why Use Squarespace?
The beginner-friendly WYSIWYG (What You See Is What You Get) website editor is what makes Squarespace special. The platform makes it quite easy for complete beginners to design their own website without any prior web design knowledge using hundreds of customizable options.
Starting at only $12 per month, Squarespace is also very affordable compared to other platforms. As a result, the platform is quite popular among freelancers and small businesses.
Some of the main Squarespace features include:
Affordable pricing plans
Free hosting, SSL, and global CDN
eCommerce solutions for online stores
Integration with email marketing services
Website designs optimized for SEO
Built-in analytics and reports
The platform also features a large collection of pre-built website templates you can customize to make your own websites. These templates feature modern and professional designs that suit almost any kind of a website you want to build.
Here are a few of the great website templates you can use to build a website with Squarespace.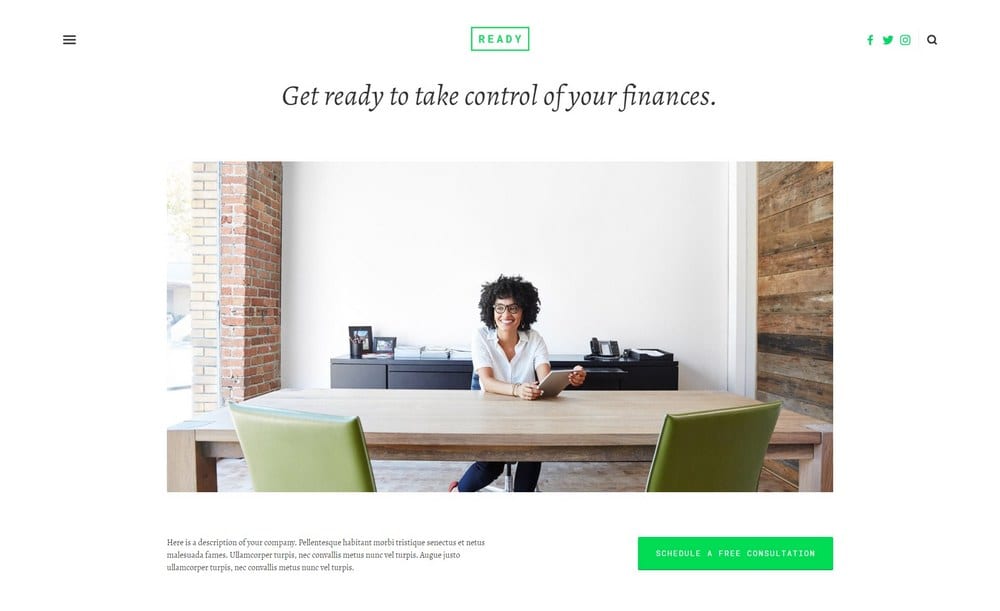 Ready is a minimal and elegant template designed for creating websites for professionals who offer services such as coaching, consulting, and freelancing. The template is effectively designed for attracting clients and detailing your services. There's also a CTA (call to action) button that allows people to schedule an appointment, which is quite easier to setup using the Squarespace's built-in scheduling system.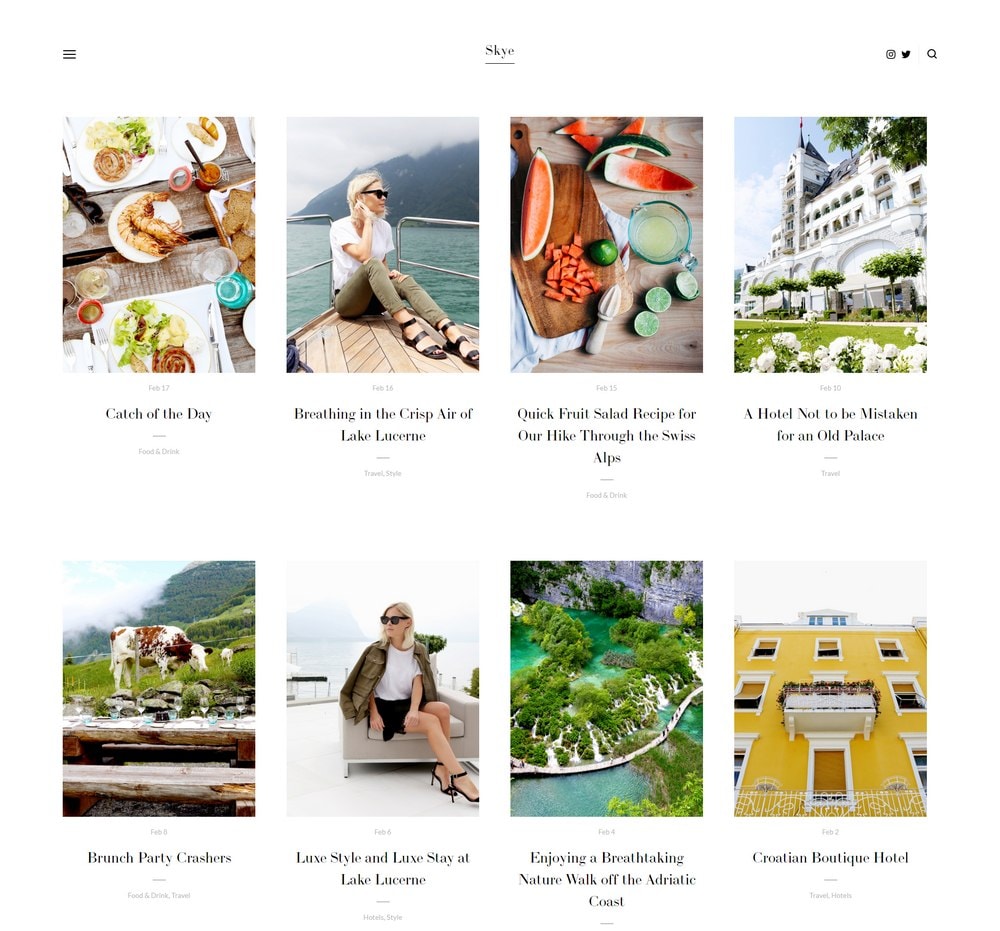 Skye is a great template you can use to make a simple blog. If you're thinking about starting a travel blog or a food blog to share your travel stories and food recipes, this template is perfect for you. It features a fullscreen design with grid-based content blocks. Blog post layouts are also created to offer improved user experience as well.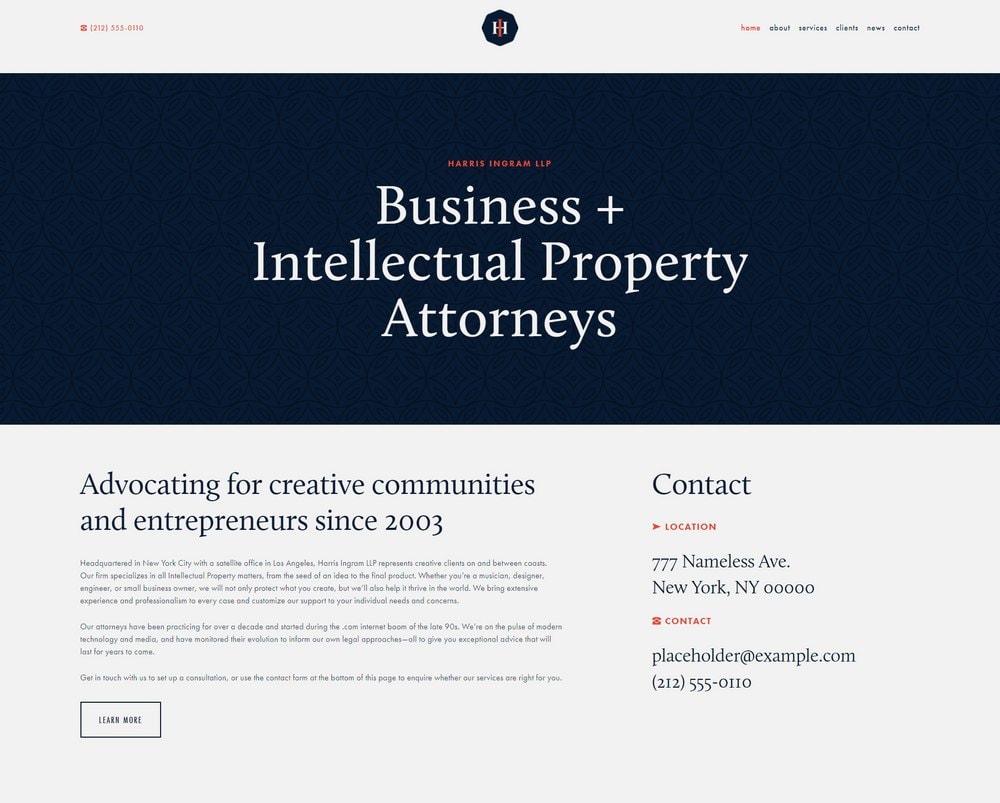 Harris is a highly minimalist Squarespace template that's most suitable for making websites for corporate businesses and agencies, especially for attorneys as well as officials and agents. The template homepage is made to showcase your business information. It also comes with multiple inner-page templates for showcasing services, clients, and more.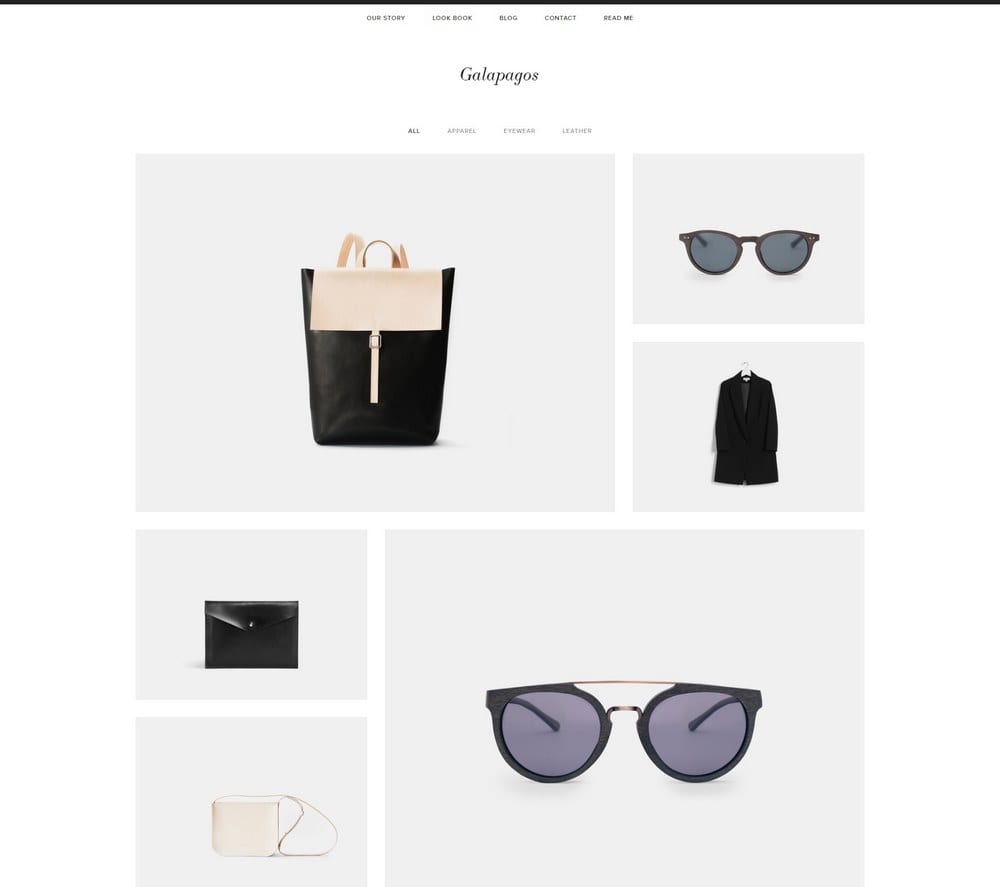 Galapagos is a modern eCommerce website template you can use to setup an online store with Squarespace. The template comes with a minimal design featuring a grid-based layout for showcasing your products effectively on the homepage. It supports quick view, integration with the powerful Squarespace shopping cart system, and secure payment processing.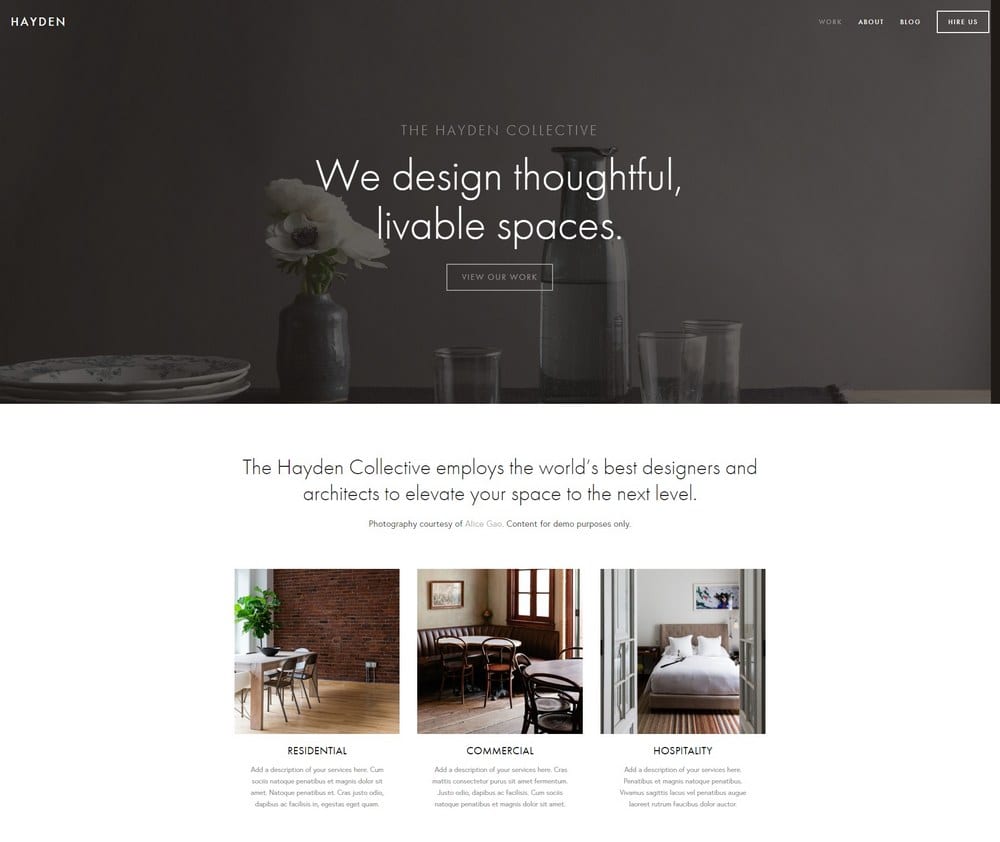 Hayden is a simple yet effective Squarespace template you can use to build a professional website for a design agency, architecture firm, real estate business, and more. It comes with a modern design and many sections for highlighting your services, clients, portfolio, and case studies. It also features a scheduling system for booking appointments.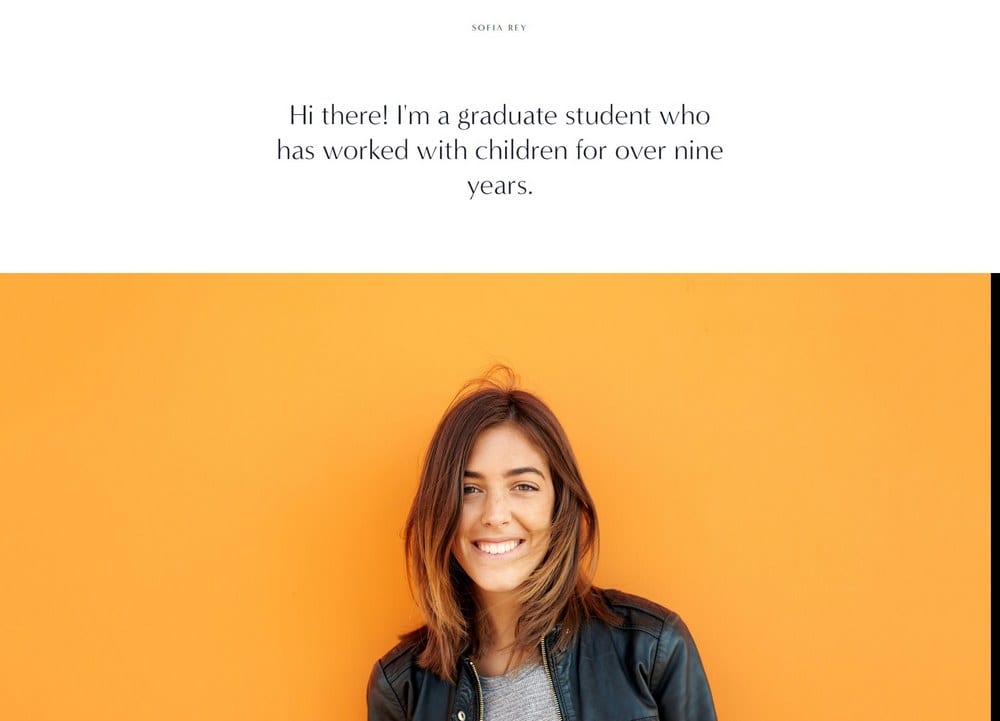 Sofia Rey Squarespace template is made for creating websites for freelancers. It comes with a minimal and clean design that provides you with different sections for including information about yourself, your services, client testimonials, and a contact form. The template also has a resume section that allows you to use the template to create an online resume website as well.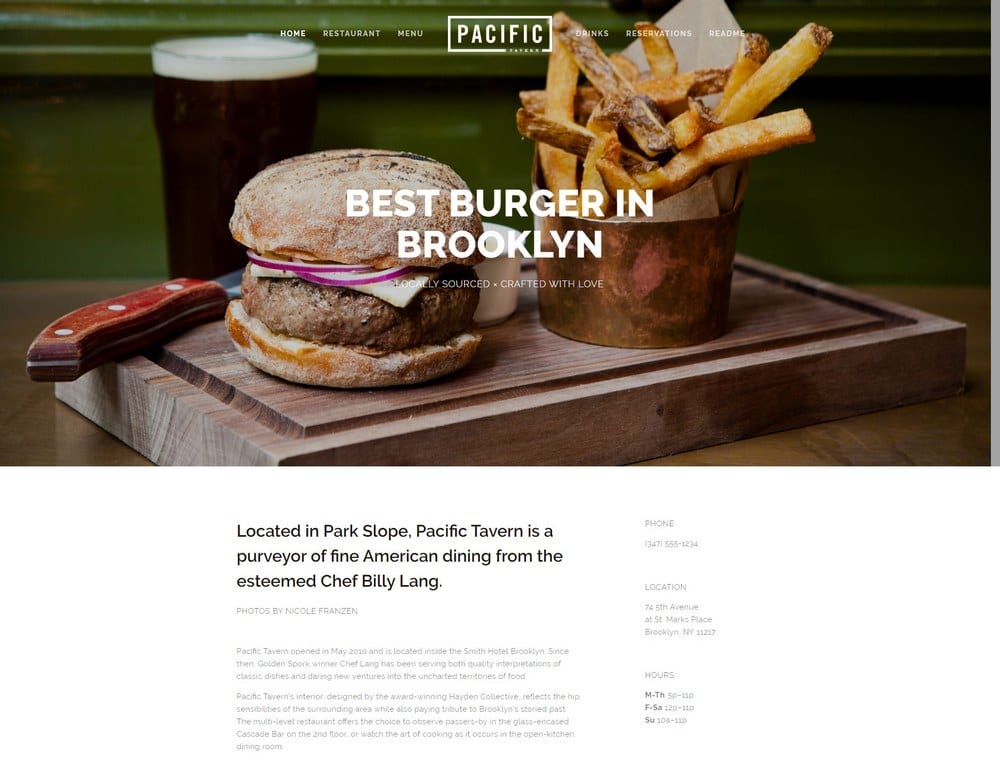 Pacific is the perfect template for creating a website for a restaurant, hotel, or a cafe using Squarespace. The template design offers many useful features for creating an effective website, including a section to detail menus, a fullscreen image slider, CTA sections for making reservations, and much more.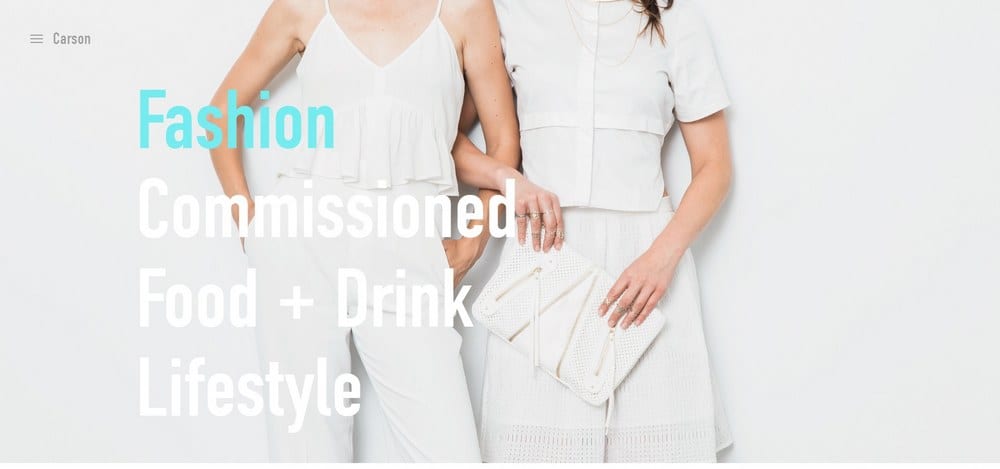 Carson is an unusual portfolio website template that comes with a unique design. Instead of a scrolling website layout, it has a static homepage where it lets you highlight the top pages in an interactive way. When you hover your mouse cursor over a link, the background changes. Each page lets you showcase the clients and the projects you've worked on before. The hidden menu can be used to link to other pages such as contact and about me pages.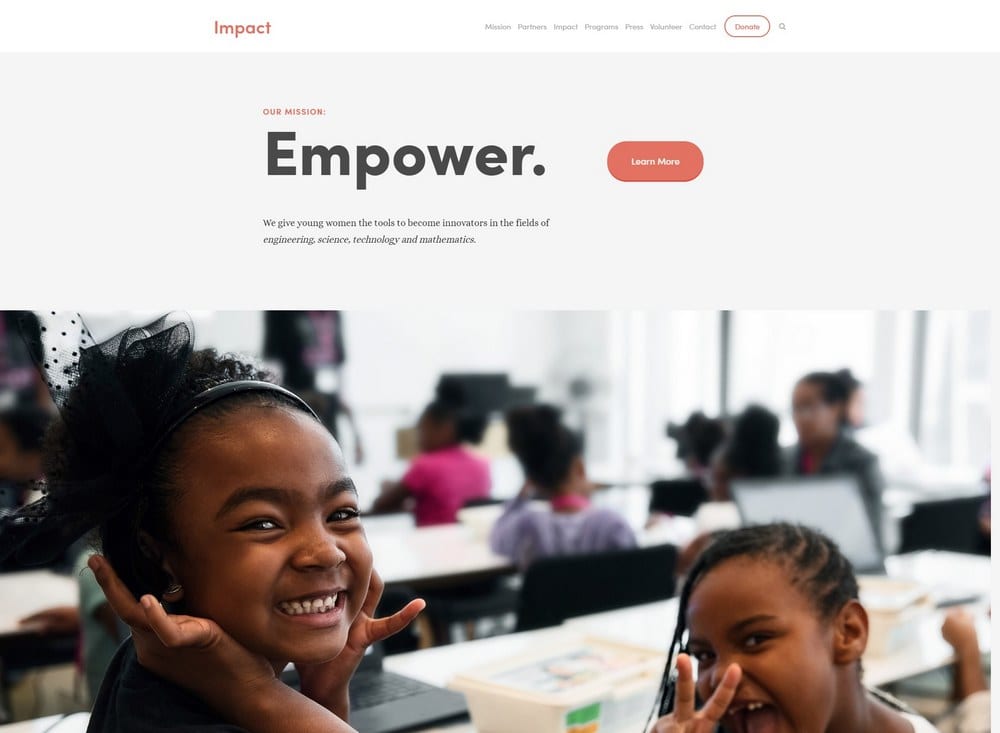 Impact is a modern website template made for creating educational websites such as for schools, colleges, online learning programs, and even for non-profits. The template features a stylish layout with an effective header section that quickly grabs your attention. Followed by neatly designed sections for detailing your programs, mission, team, and more.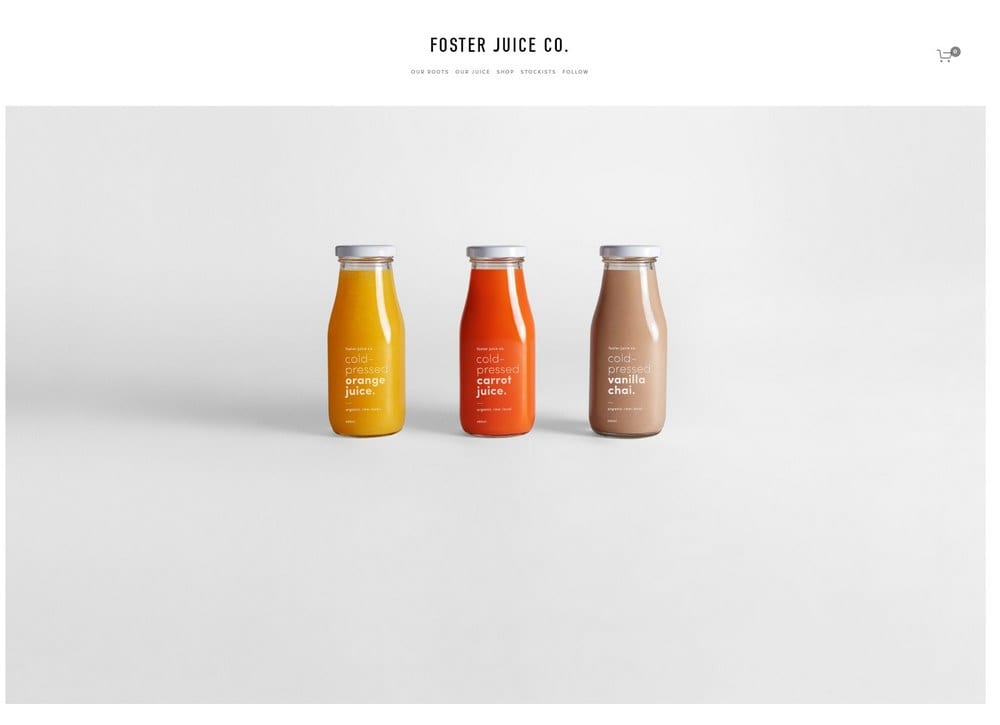 Fost Juice Co is a template you can use to setup a website for a food and beverages business or brand. But, the design can also be easily customized to make other types of websites as well. The template comes with a clean layout where you can effectively showcase your best products and even sell them online using the built-in Squarespace eCommerce features and the shopping cart.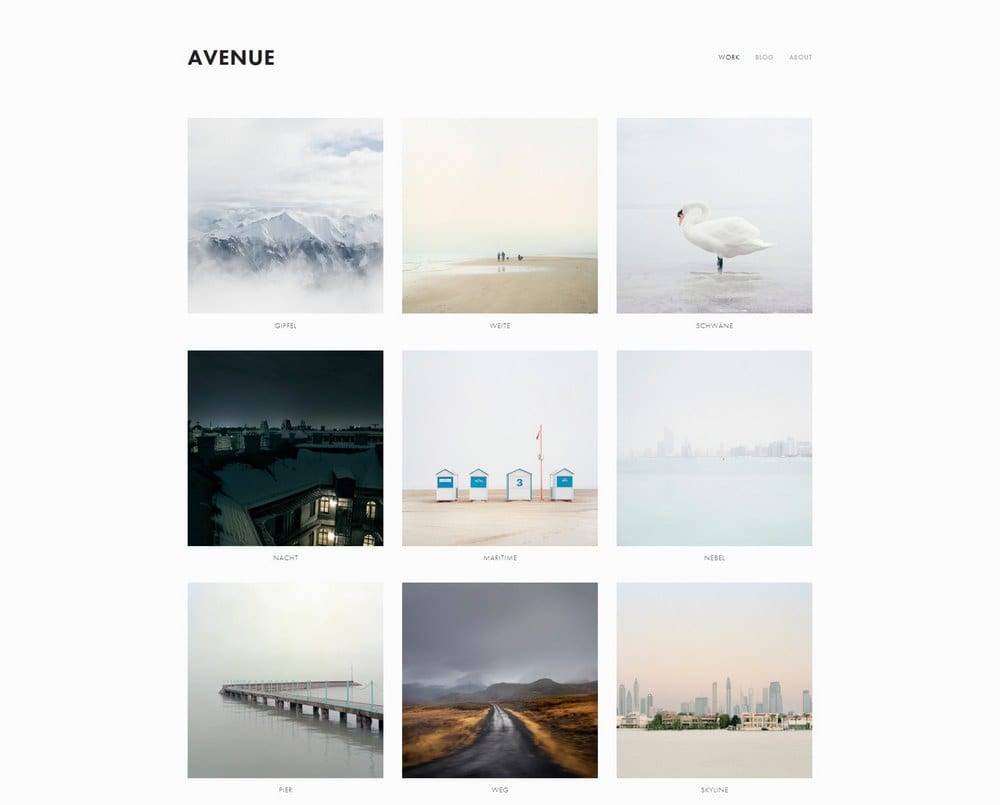 Avenue is a minimalist portfolio website template. If you're a designer or an illustrator, this template is perfect for setting up a simple website to showcase your work online. The template features a grid-based layout for including different portfolio items on the homepage. The single portfolio item pages can be used to describe them in more detail as case studies as well.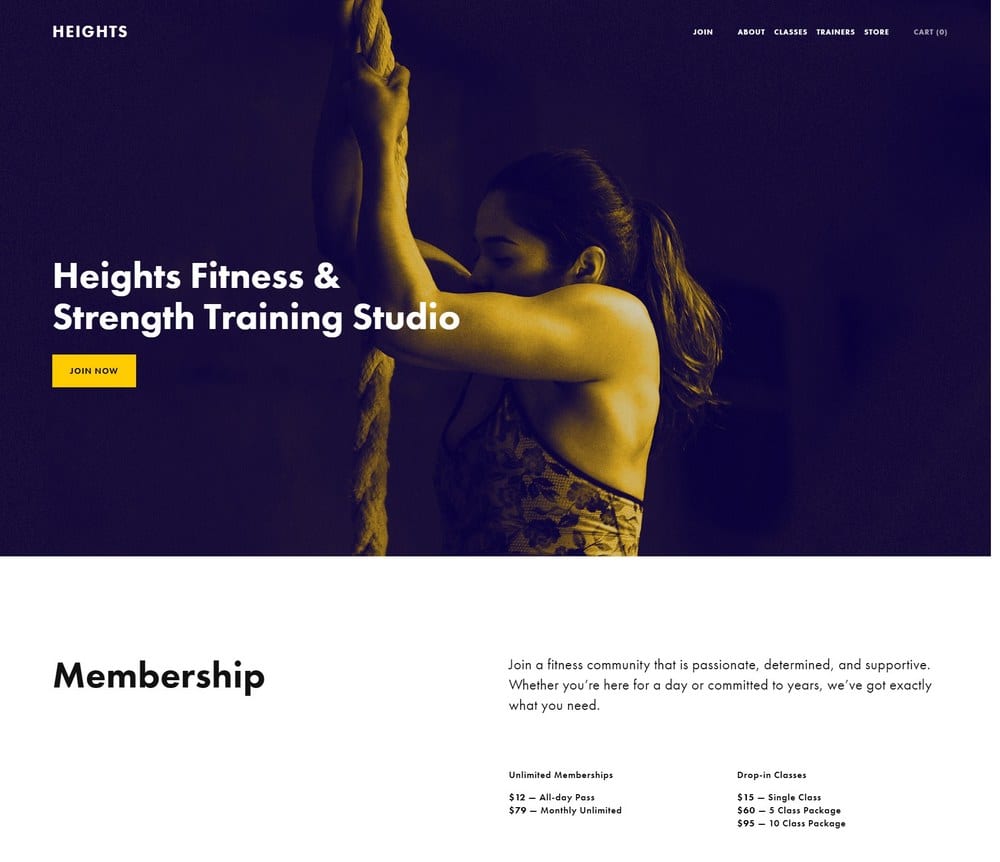 Heights is a fitness and gym Squarespace template. It comes with a modern and a simple design you can use to promote your gym or fitness brand to online audiences. The template features an effective header section that encourages people to sign up for your gym membership and has separate sections for promoting private sessions, classes, and for showcasing trainer profiles.
Wix is another great platform you can use to build a website. Check out our collection of the best Wix templates to see what the platform has to offer.