25+ Best Videographer WordPress Themes 2021 (Free & Premium)
We've collected the best videographer WordPress themes you can use to make your own professional website to promote your video work, share your films, and attract new clients.
Every filmmaker and videographer should have their own website to showcase their best work to clients and show off skills. Having a portfolio website for your photography services will allow you to be more discoverable online and it will help you build authority as a true professional.
Whether you're a freelance videographer, a wedding videographer, or a YouTuber, there's so much you can gain from having a website that acts as a portal of information to impress your audience and potential clients.
Thanks to WordPress, you don't have to spend a fortune on design agencies or developers to get a website made. Now you can set up a great-looking videography website all by yourself.
Start the website setup process by finding a great theme for your professional website. To help you save time we handpicked this collection of videographer WordPress themes, and collected some tips for making a videographer website. Pick a design you like, buy hosting with a free domain name, and you'll be able to get your website live within minutes.
5 Tips for Making a Videographer Website
Similar to building a website for an artist, designer, or any other creative, a website for a videographer also requires certain elements to make it look professional. These tips will help you achieve that goal.
1. Use a Minimal and Content-Focused Design
Using a WordPress theme with a minimalist design is always a great strategy to give your website a timeless and professional look. Videographer websites should feature a content-focused design where you attract attention with large images and videos.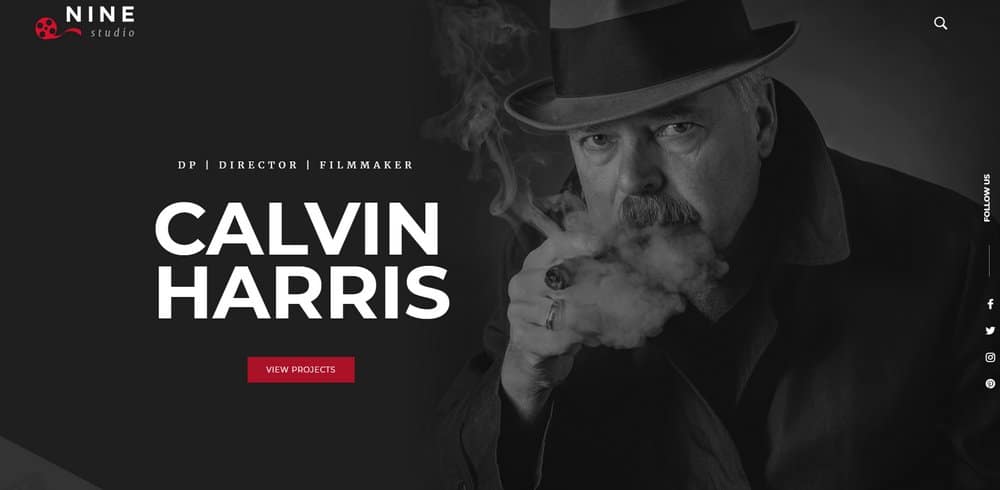 Of course, using a design with lots of white space never goes out of style. However, a dark color theme is usually the best choice for making a website for a videographer.
2. Add Video Backgrounds and Video Embeds
Needless to say, your videographer website needs to support video embedding from all platforms including YouTube and Vimeo in order to showcase your films, documentaries, trailers, and other projects on the website.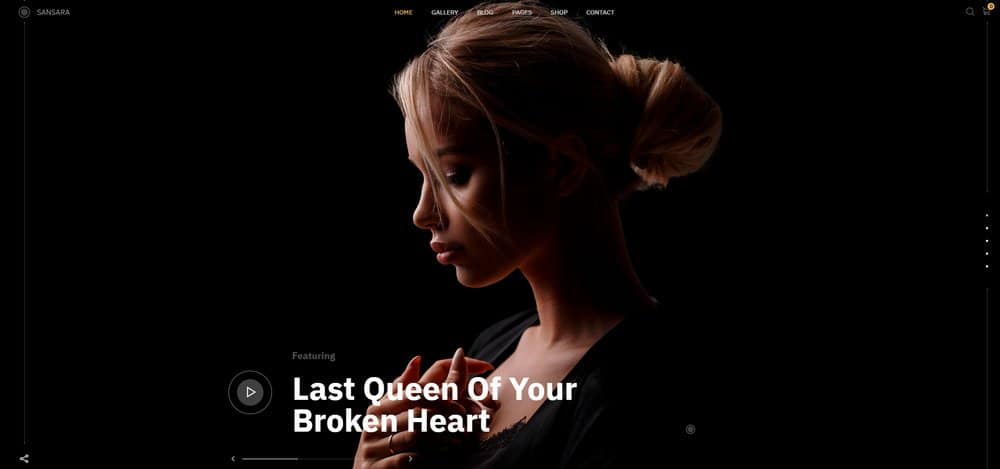 Video backgrounds will also help promote your work to your website visitors more easily. Look for a theme that offers easy video backgrounds and sliders.
3. Create a Visual Portfolio Section
The portfolio should take the center stage of your videographer website. This is where you convince your audience and visitors who you are and what you do.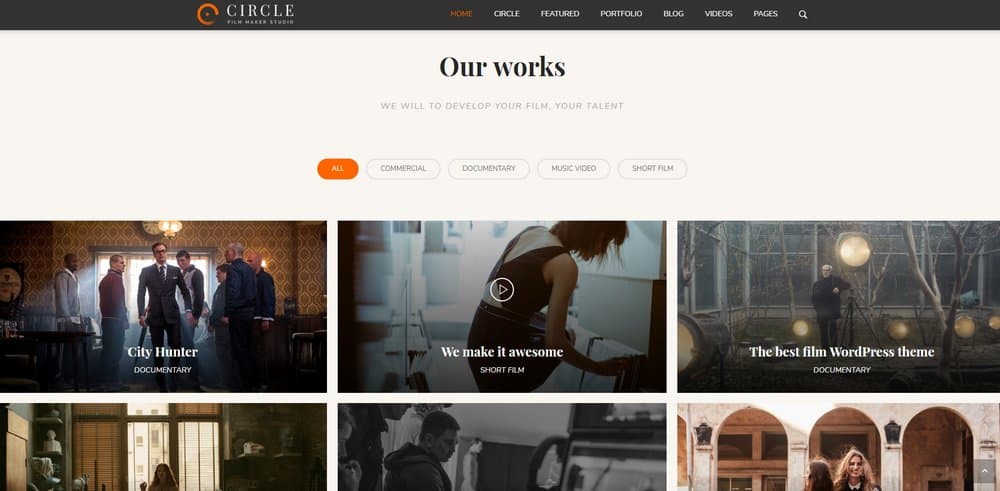 Use your website's homepage to design a highly visual portfolio section with embedded videos to show off your talents.
4. Showcase Your Work and Services
In addition to creating a portfolio to showcase your work, you can also use your website to sell your services.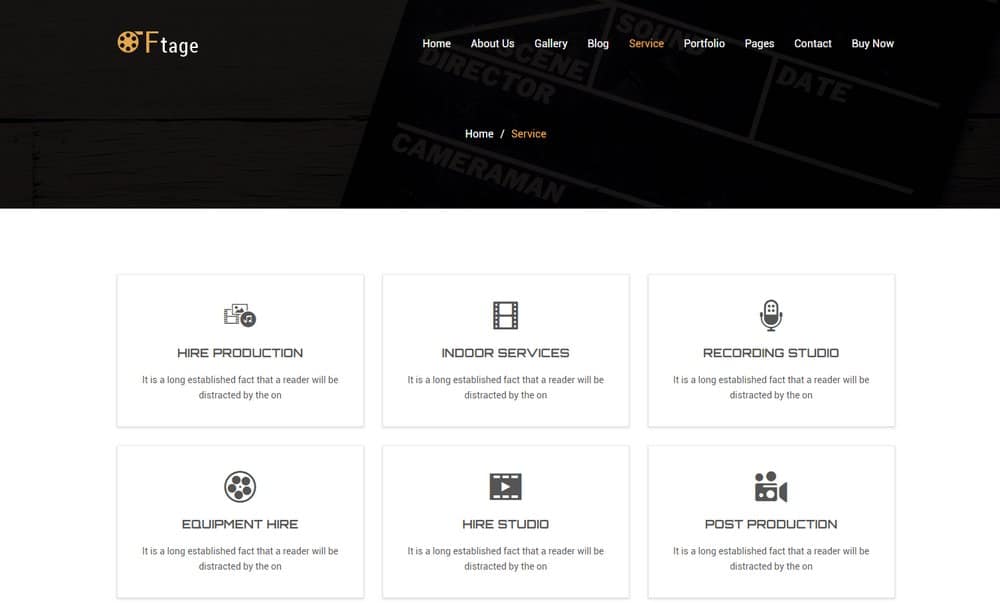 For example, if you're a freelance videographer, you can create a page on your website to detail the different services you offer and include pricing plans.
5. Add an Events Page to Promote Upcoming Projects
Filmmakers, directors, and videographers can also use their website to promote their upcoming work such as movies and documentaries on the website.
You can use an events calendar plugin to create an events page on the website to feature upcoming releases and even sell tickets to events as well.