43+ Best Tattoo Fonts 2023
So you've decided on a word, quote, or line of text that you'd like to get tattooed – but now the next decision is what kind of font to choose! The font determines the overall feel and aesthetic of your tattoo, regardless of the actual words, so it's super important to choose a typeface that resonates with you and matches your own personal brand. It'll be on you forever, after all!
We've curated a list of the best tattoo fonts for you to choose from. There are traditional bold styles with classic nautical and gothic elements, as well as elegant scripts and handwritten options. Read on to discover your perfect tattoo font!
Get every varied font and typeface you could ever need with one simple subscription. From just $16, get unlimited access to thousands of fonts, typefaces, graphics, templates, photos and illustrations.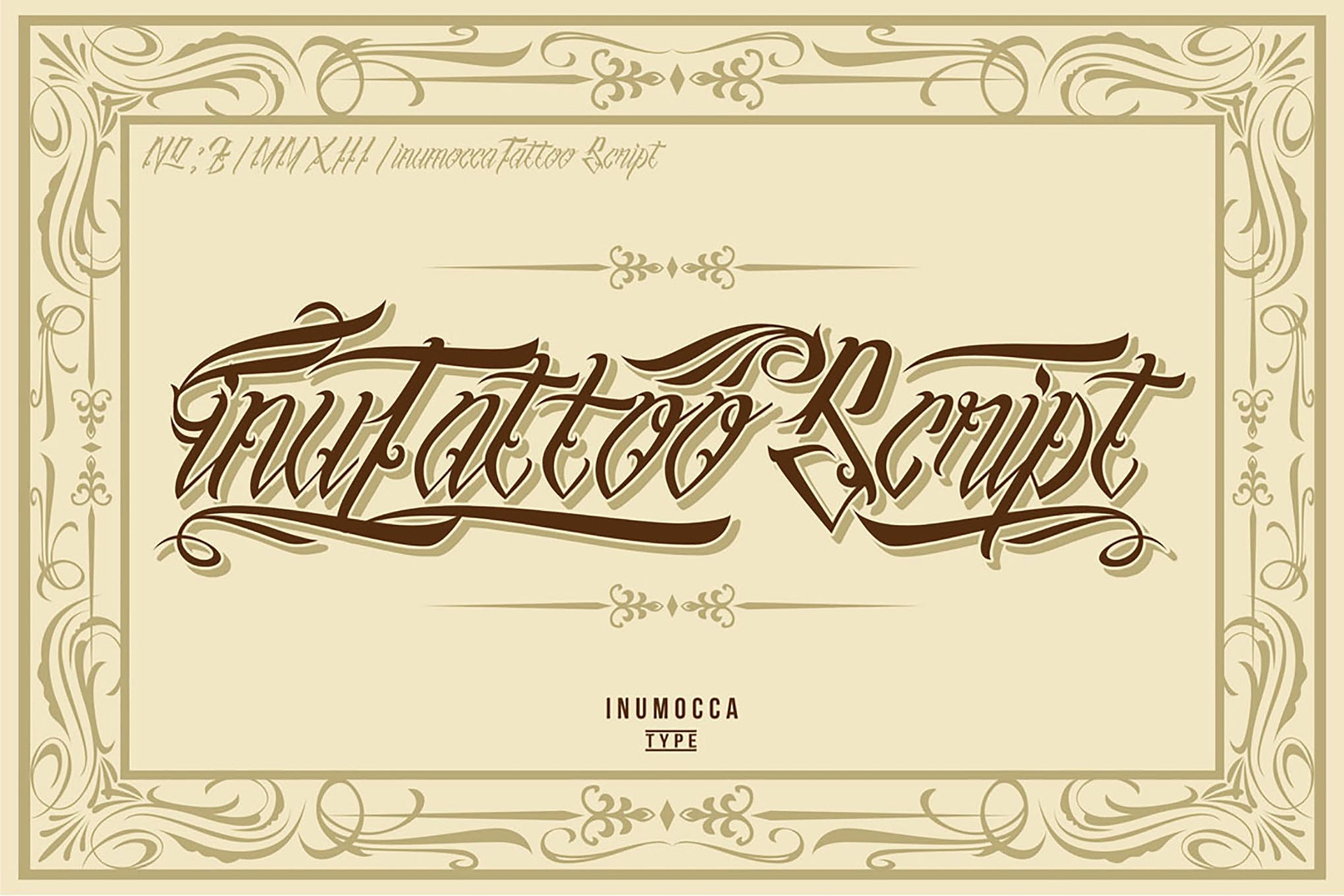 Traditional English tattoos are extremely popular, so if that's the style you'd like to go for, inuTattoo is well worth checking out. It features a beautiful swirly design, uppercase and lowercase characters, numbers, symbols, and more.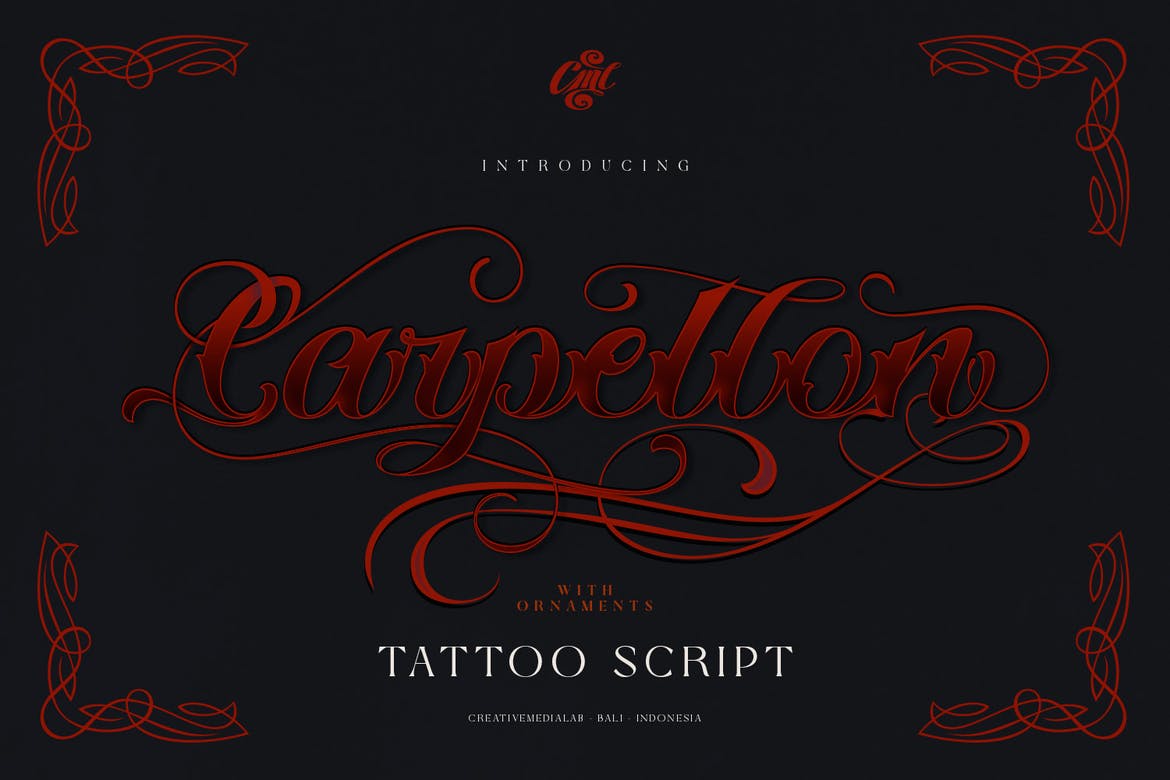 Going dark and dramatic with your next tattoo? The amazing Carpellon tattoo script font might be the one you've been looking for – it features elaborate swashes and an elegant freehand calligraphy style that people won't be able to stop staring at in awe!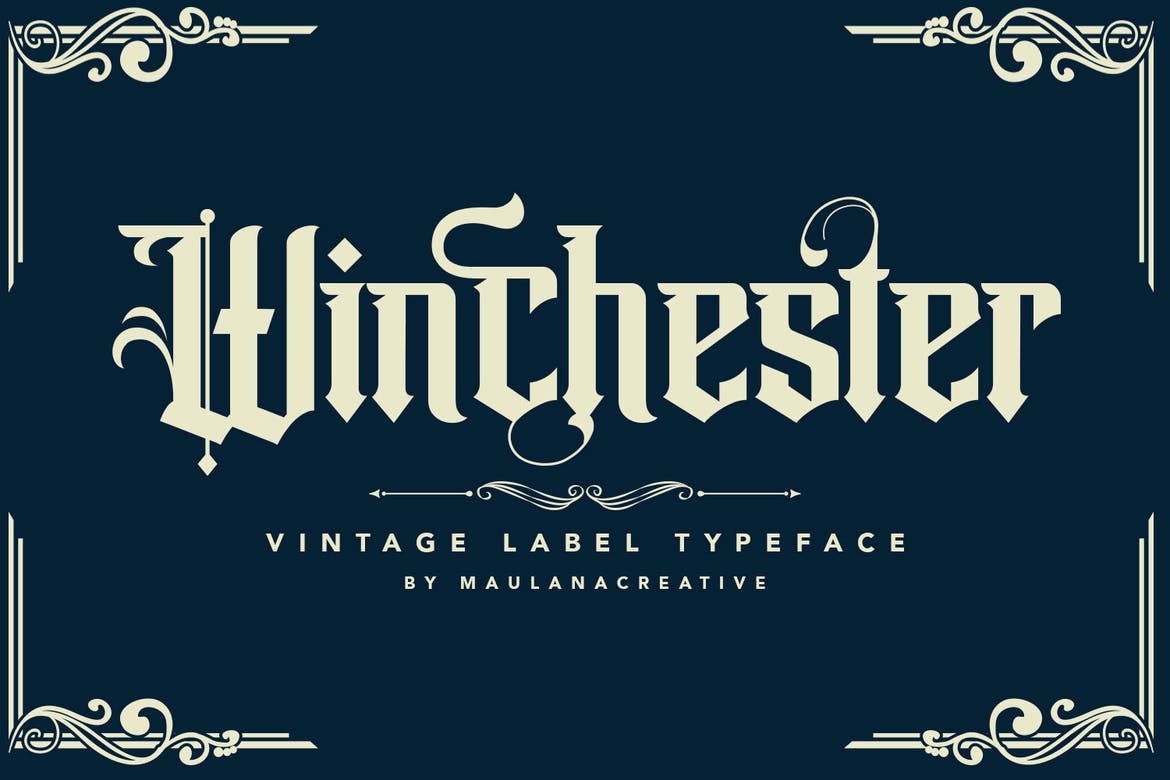 The Winchester is a dramatic vintage-inspired label typeface that makes a great choice for an elegant yet bold tattoo – preferably somewhere like the forearm or upper back! It features a range of stylish ligatures for you to customize your tattoo design and includes multilingual support as well.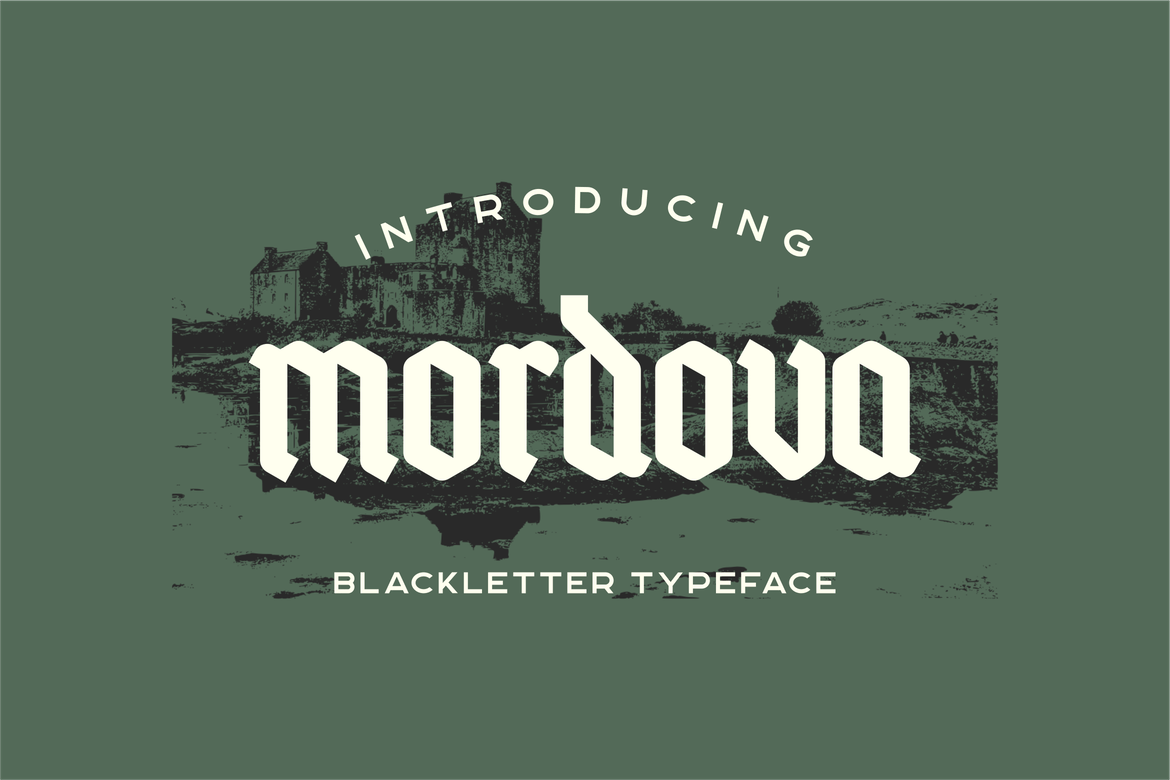 If you're looking for a simpler typeface for your next tattoo design, but don't want to forgo the classical style of a gothic tattoo font, consider the Mordova – it's a great choice for smaller tattoos, due to the crisp, bold lines with minimal detail, and comes with upper and lowercase characters plus a range of additional glyphs.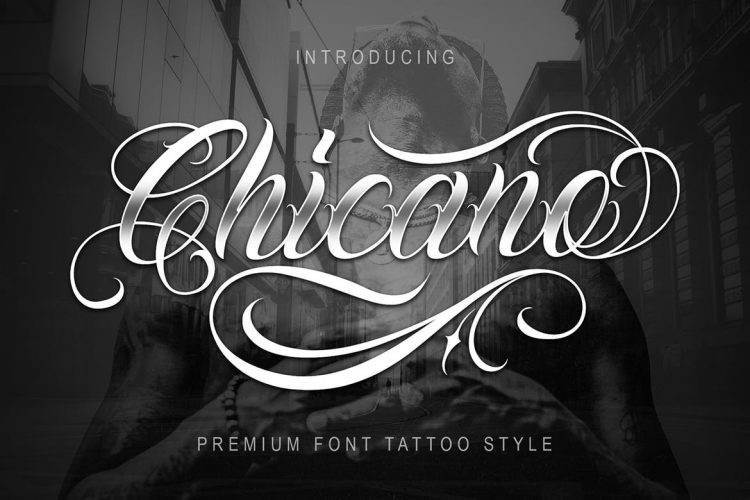 The Chicano tattoo font is a stunning, elegant option for short text tattoos, such as a family name or single meaningful word. It features beautiful shading that looks best when it's in a large format, and all of the lower case characters include ending swashes – but note that to use these, you'll need a compatible program that supports OpenType features.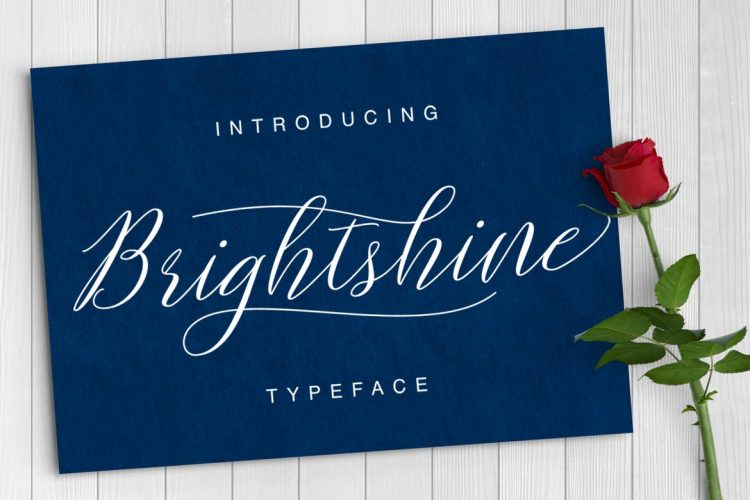 A highly versatile typeface, Brightshine is ideal for any kind of text-based tattoo, whether it's a small word somewhere discrete, or a longer quote on a larger piece of skin. It includes stylistic alternative characters, ligatures, and swatches, so you can make it simpler or more elaborate depending on the aesthetic you're aiming for. It looks best in a simple black color.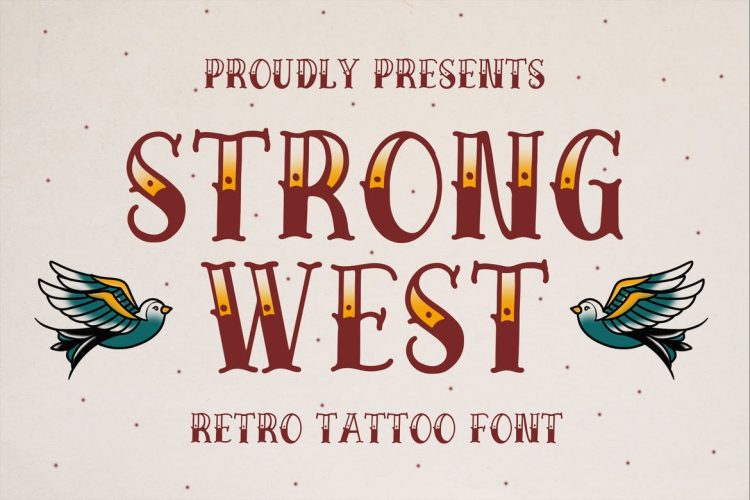 A truly traditional tattoo font, the Strong West typeface is a hand-drawn retro-inspired option that works best for text that forms part of a larger tattoo, particularly with a nautical or naval theme – think swallows, anchors, and roses, rendered in bold black lines with primary color infills.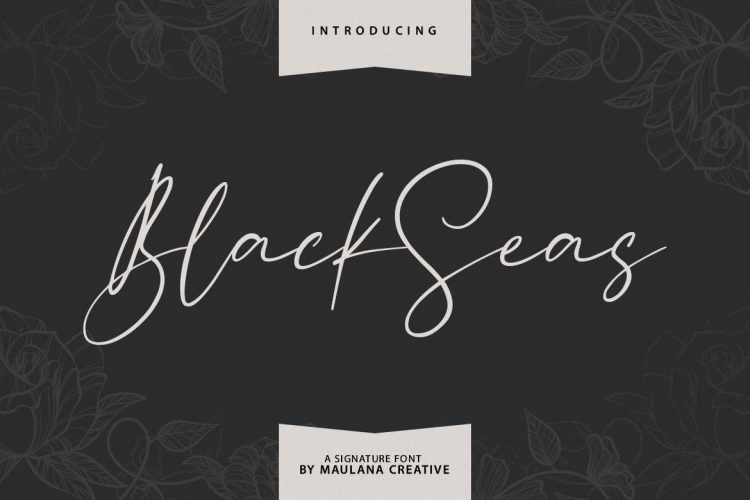 The Blackseas tattoo font is incredibly popular for the current collarbone quote trend – that is, a word or short quote in a small, handwritten typeface just below the collarbone. It includes ligatures and multilingual accents and is also great if you want a tattoo that mimics the style of a signature.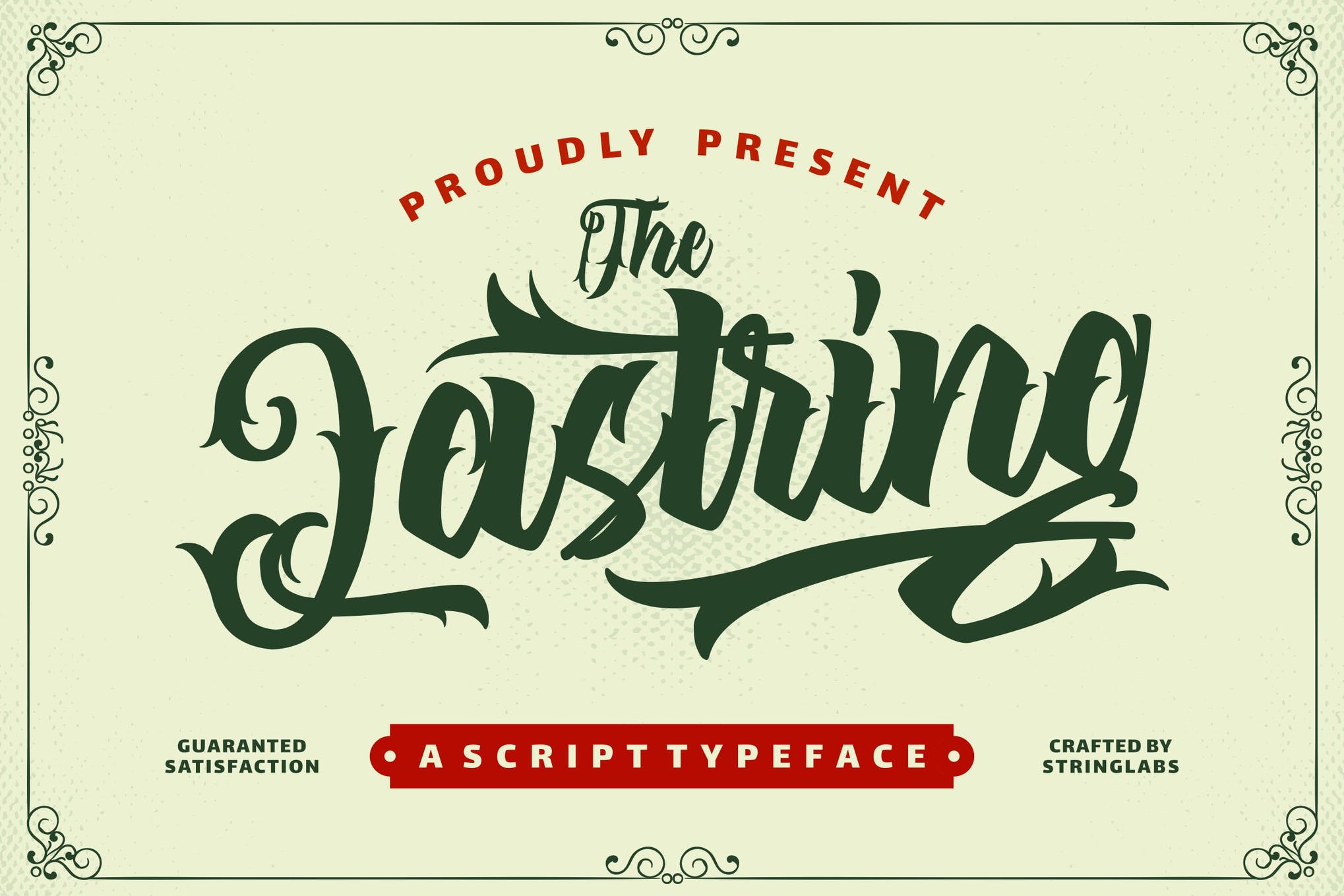 A great choice for gothic lovers, The Lasting is a vintage tattoo font that is guaranteed to look good on branding designs pertaining to wine, brewing and coffee industries. It's one of the best tattoo fonts in handwritten style. Try it out pronto!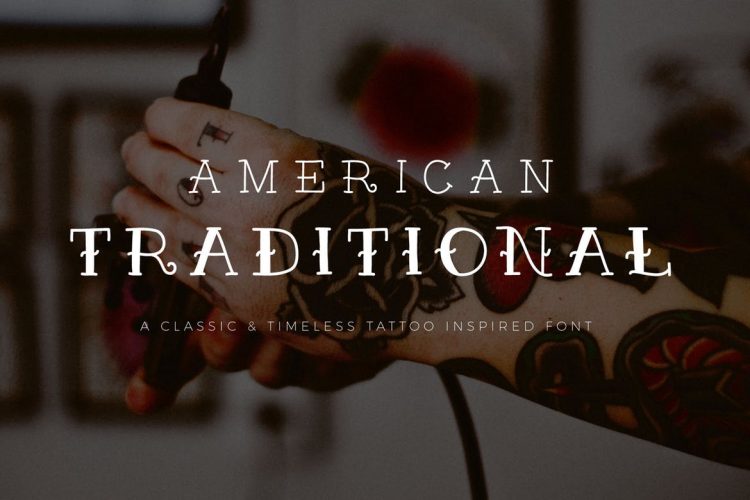 Another font that embodies the classic tattoo aesthetic, the American Traditional typeface, is a simple, handwritten option with sleek lines and cute accents, giving it a charming and polished quality. It's another timeless font that will make a great addition to a larger piece of ink.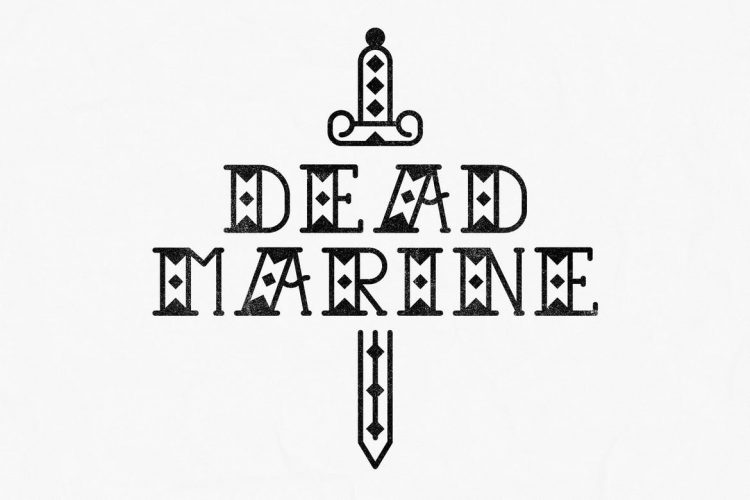 In keeping with the traditional tattoo theme, the Dead Marine tattoo font is another example of a nautical-inspired classic font that renders best in black and white. For a timeless, vintage feel, choose this font for an arm piece or as an addition to an existing, classical-style tattoo.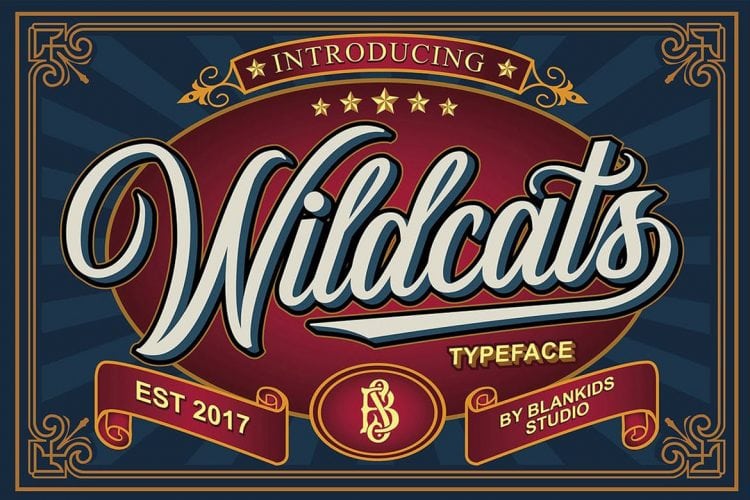 A bold tattoo deserves a bold typeface, and this vintage-style tattoo font is a winner for back pieces. The shading gives it a classic three-dimensional look and also means that you can incorporate the use of color into the design. It features a huge range of alternative characters, ligatures, and stylistic sets, so you can make it more elaborate if you choose.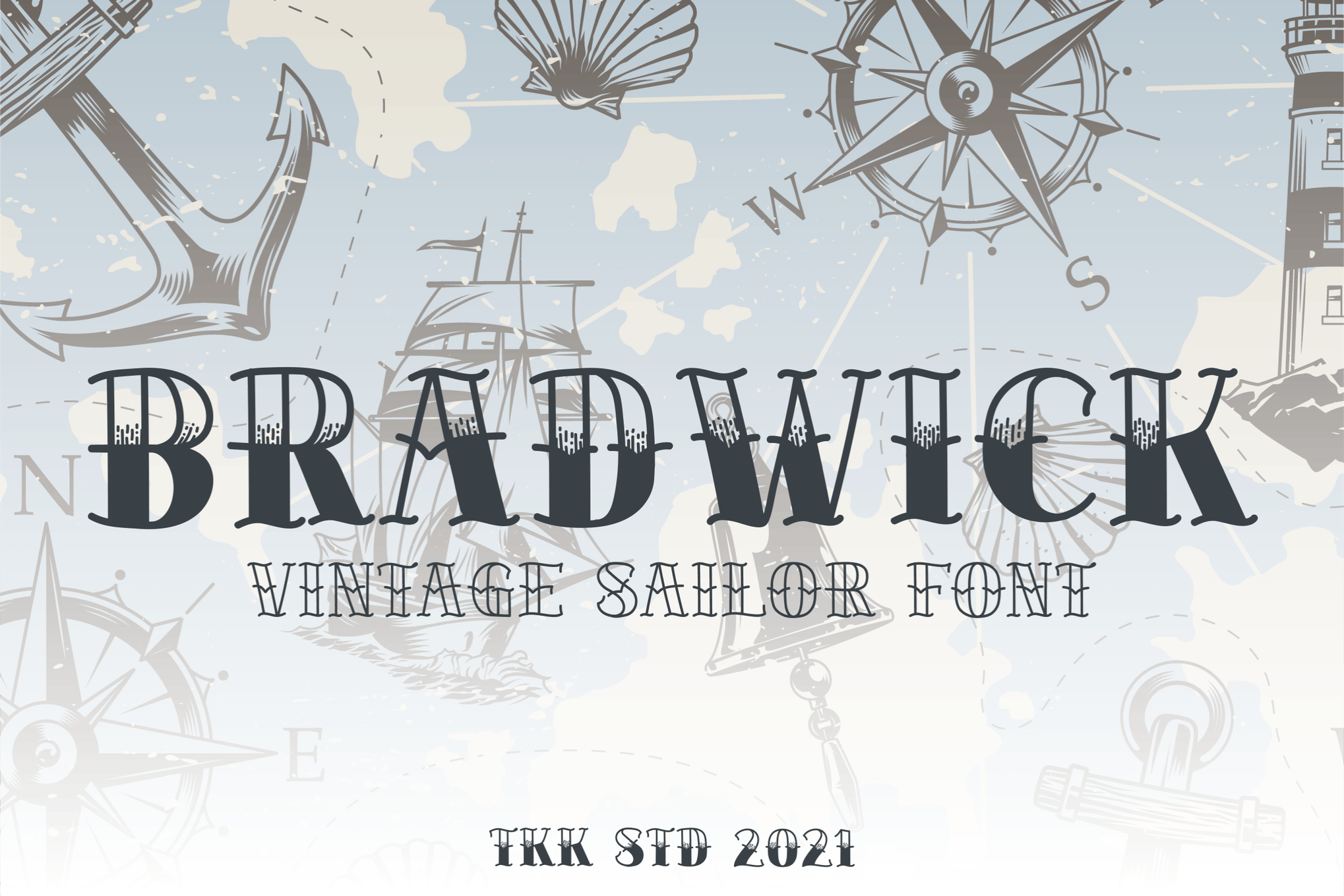 If you'd like to instill a vintage sailing feel into your tattoo design, Bandwick is a great starting point. Find bundled into Bandwick, a full set of uppercase and lowercase characters, numbers, and punctuation. It's one of the best tattoo fonts that will instantly grab your readers' attention, and keep it there.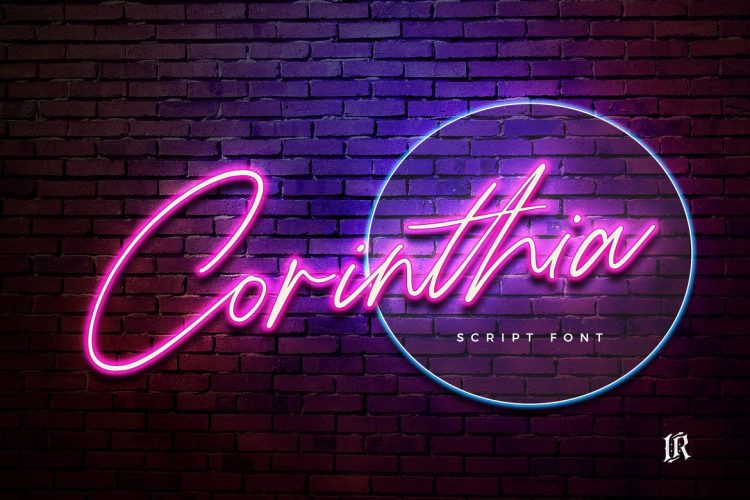 The Corinthia tattoo font is a hand-lettered signature typeface that's great for a small tattoo. For a simple, modern quote, choose black – or to add a retro spin, there's space to add some colorful accents. A particularly fetching way for this font to be used would be a single word on the front of the upper arm, just above the elbow crease.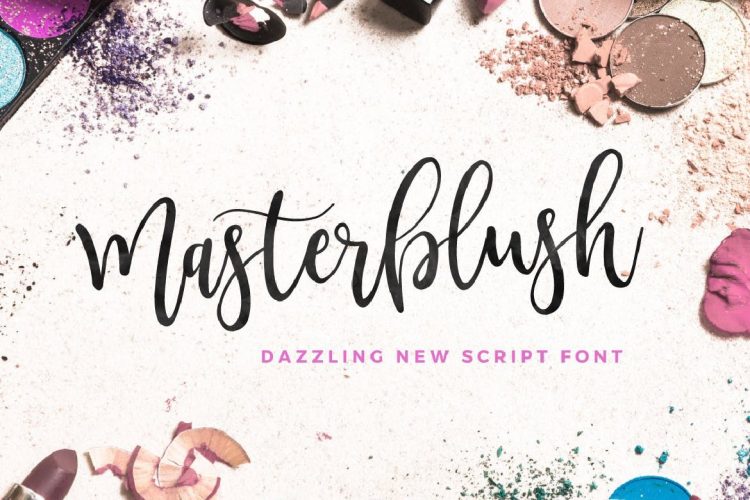 For a pretty, delicate text tattoo on the ribs or inner wrist, consider the Masterblush typeface, one of the best tattoo fonts for a subtle and feminine piece of ink! Authentically hand-lettered with elaborate loops and calligraphy-style lines, this option is both professional and playful.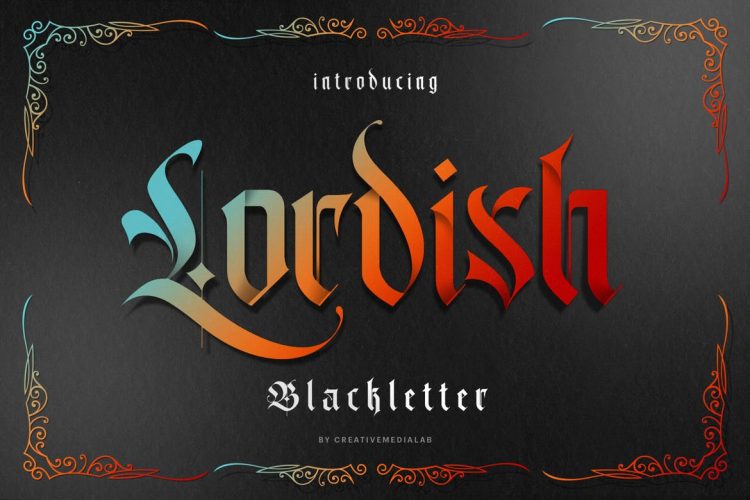 The Lordish is a popular choice for gothic or medieval-style tattoos. This font features bold, dramatic characters and includes upper and lower case letters as well as punctuations and international characters. Choose simple grey and black for a classic look, or it also looks great in other colors, particularly with shading effects.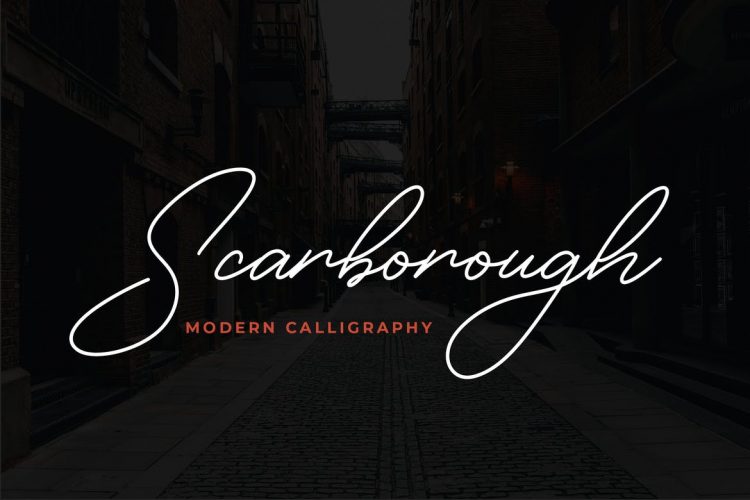 This modern calligraphy font has a sleek, monoline style and elegant, smooth lines. Elegant and unique, it's a brilliant choice for a text-based tattoo that's both timeless and trendy. Combine it in solid black with a watercolor image for a gorgeous contrast!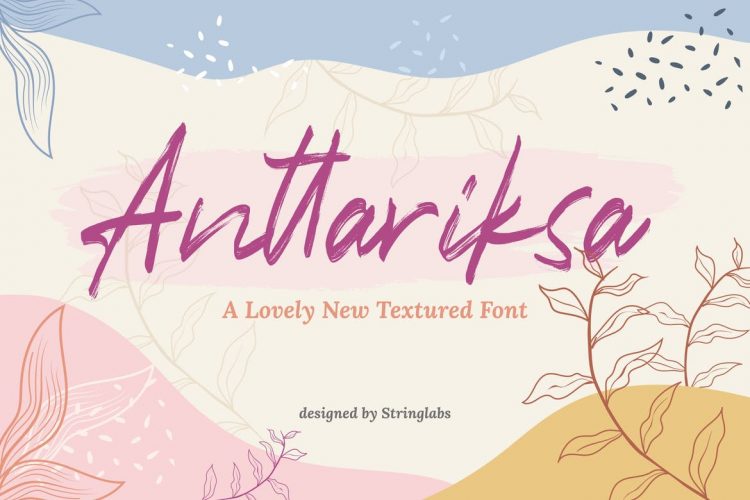 The Anttariksa brush script font has an elegant, textured handwritten style and was created by the designer using an authentic handmade brush pen. It's a great option for your tattoo if you want a unique, handcrafted look, and it's best for single word designs and shorter quotes or phrases.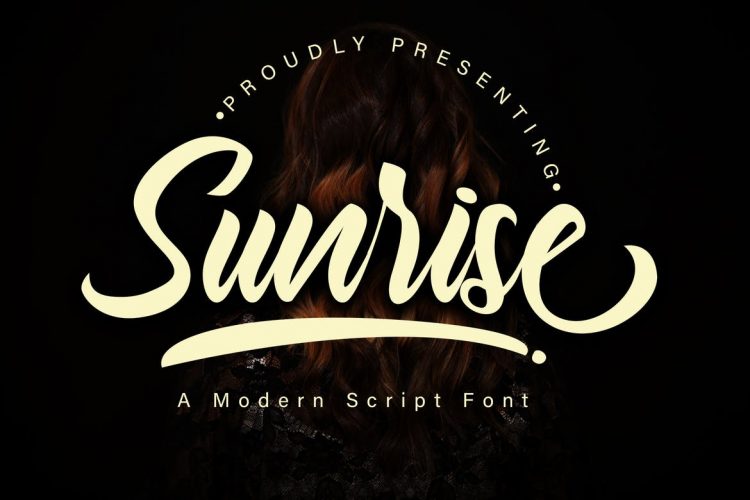 The name of this modern script font suits it perfectly – if you're looking for a typeface to fit a bright, happy tattoo, this is a winner! Bold, eye-catching and color-friendly, it's best when used with only one or two words, and also looks great in solid black for a smaller tattoo.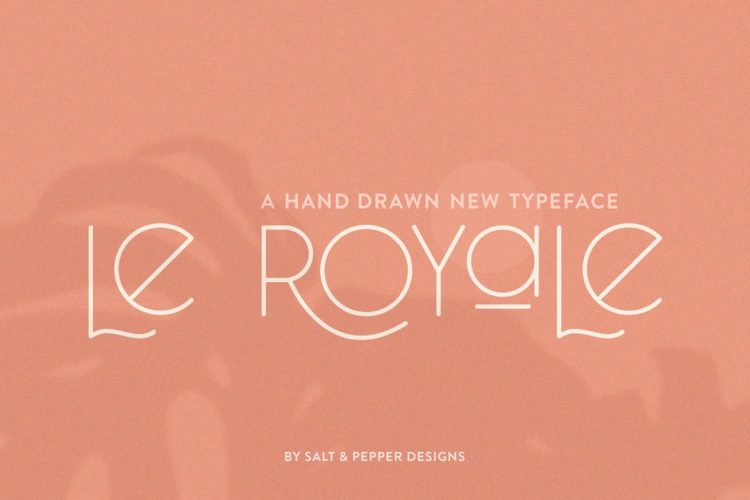 A stunning sans-serif typeface featuring smooth, consistent lines and quirky character accents, Le Royale is a fabulously unique tattoo font for a larger text piece – perhaps a song lyric or a quote from a book or movie that you'd like engraved on your skin!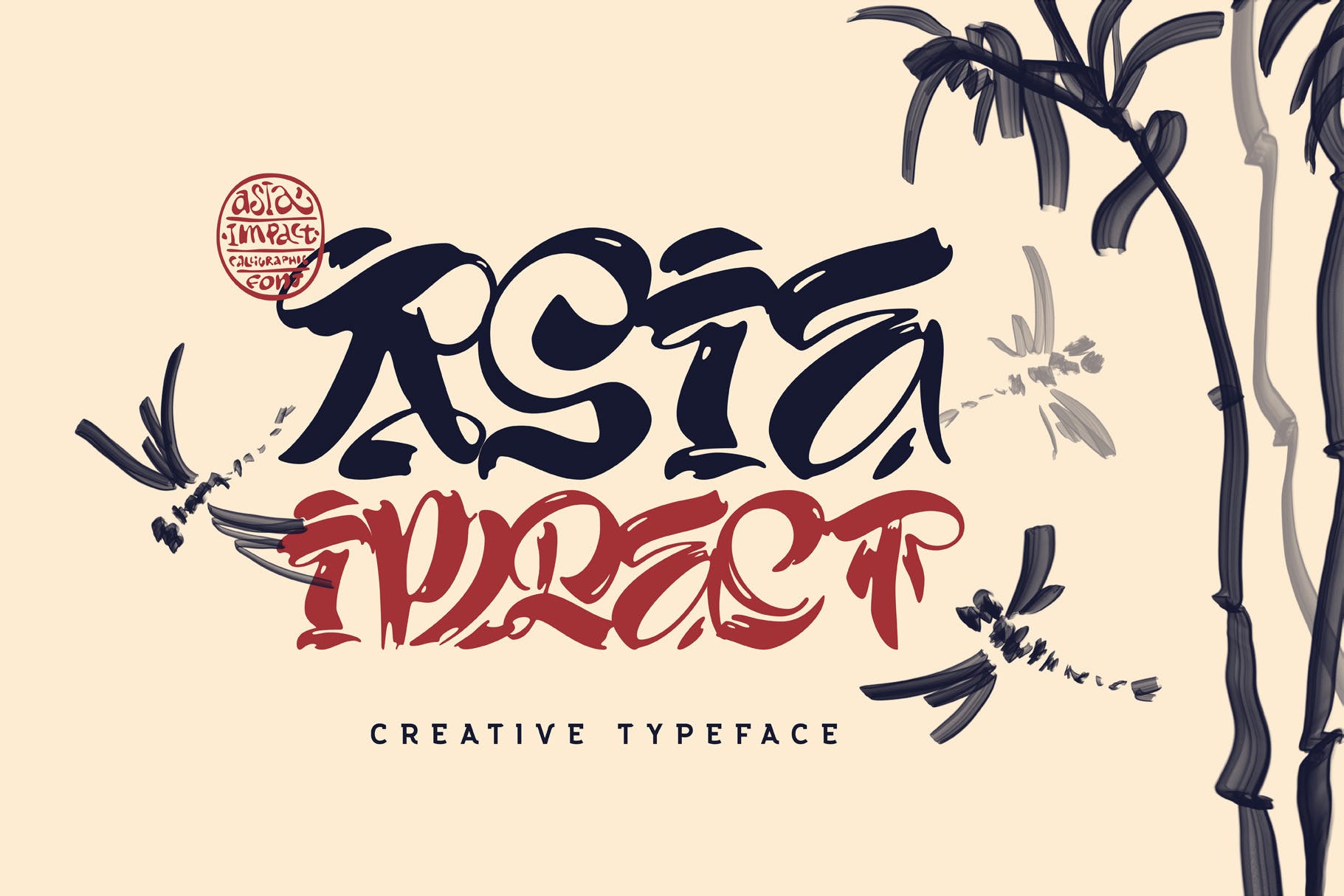 Check out this remarkably unique tattoo font that oozes with the lure of traditional Asian calligraphy style. You can tweak the font as much and as little you'd like to achieve the look that best suits your company's branding. Asian Impact is one of the best tattoo fonts on our list, and we wholeheartedly recommend it.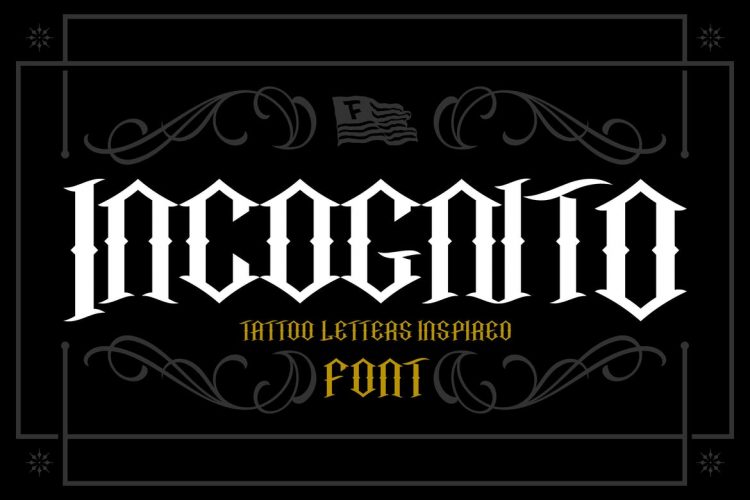 This font was specifically designed with classical tattoo aesthetics in mind and is perfect on men who'd like a single word along their forearm, or across their upper back. It also pairs extremely well with tribal and gothic tattoo elements, if you're looking for a font to add a word or two to a larger piece.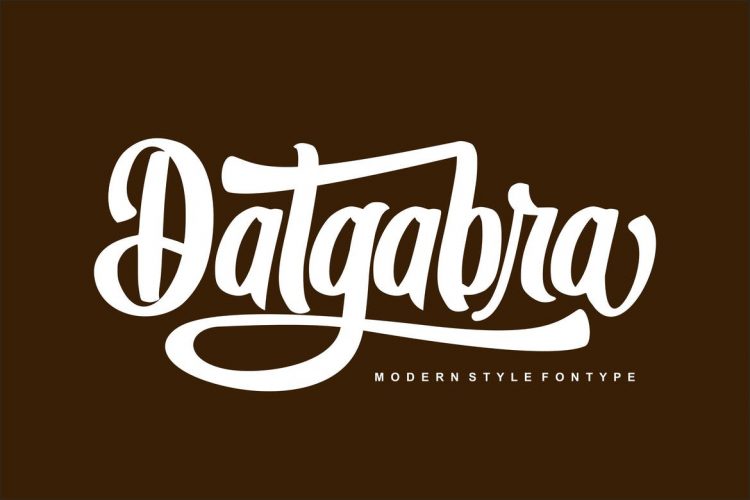 A modern decorative font with extensive stylistic options, the Datgabra is easily customized with swashes and ligatures and will look great as the font of choice for a short, quirky tattoo. Bold yet elegant, it looks great in solid black or color, and you can also add shading for an extra visual effect.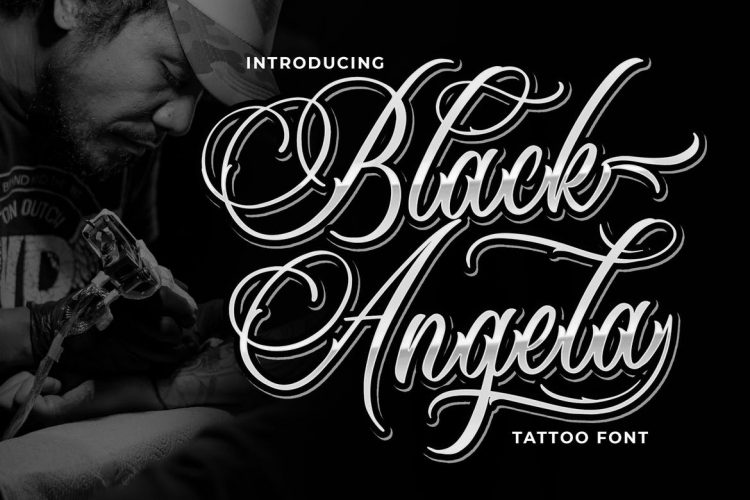 The Black Angela is another example of classic tattoo typography, and looks best in black and white – you can also include some shading to add texture and depth. It includes a full suite of characters, including numbers, punctuation marks, and multilingual accents.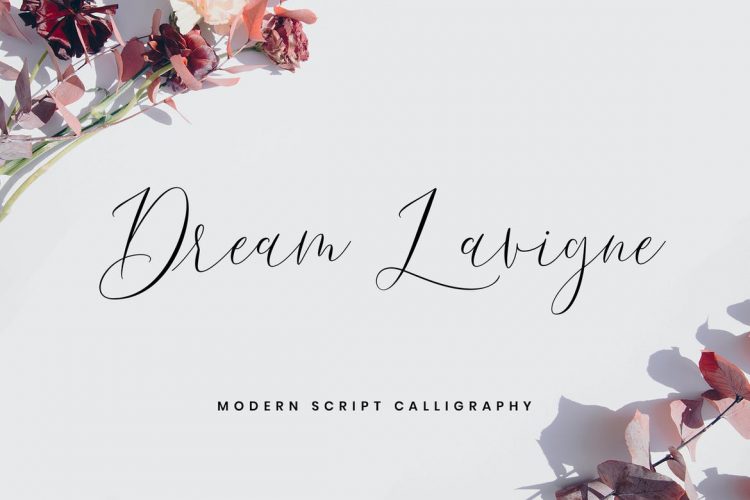 A gorgeous, handwritten script, the Dream Lavigne modern calligraphy font is a hugely popular choice for delicate, feminine quotes and words, particularly in small areas such as the wrist or collarbone. It comes with a full suite of upper and lower case characters, as well as numbers, symbols and punctuation marks.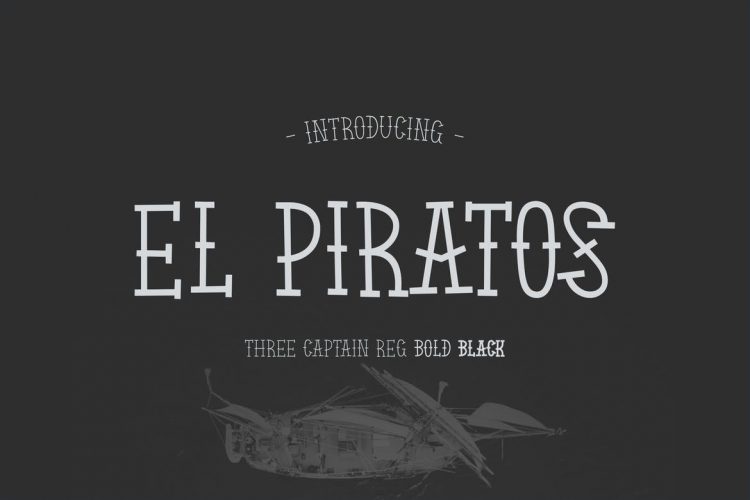 Wanting a traditional, sailor-style text tattoo, but not keen on dedicating an entire arm to the cause? Choose the El Piratos tattoo font for a classic nautical aesthetic on a smaller scale, ready to be customized for a fun, tiny tattoo.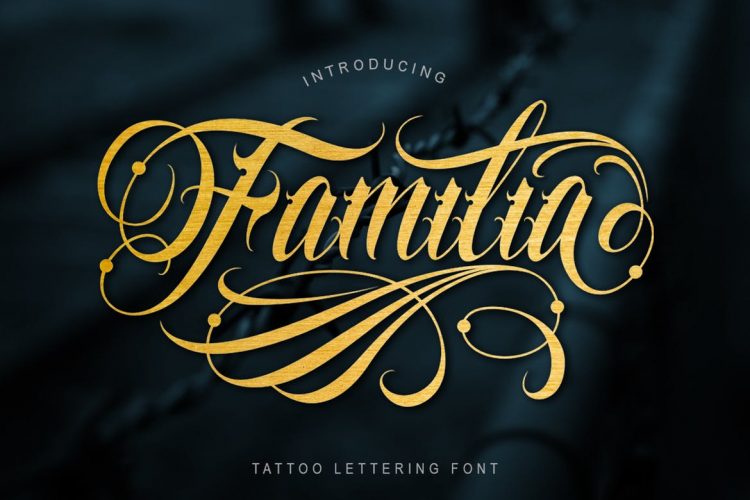 The Familia is one of the best tattoo fonts if you're looking for a dramatic, elaborate font for your short text tattoo. It's a classical gothic style typeface with more complex swashes and accents and includes alternative characters for further customization. You can even add shading for an eye-catching three-dimensional effect.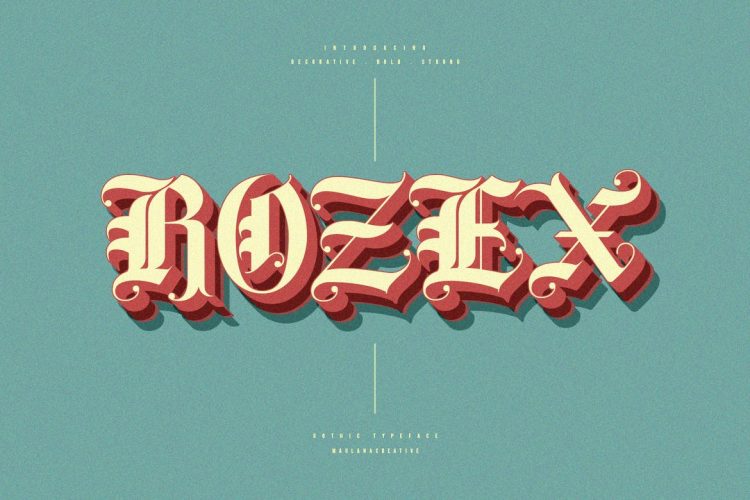 Featuring a range of interesting ligatures and alternate characters, the Rozex medieval gothic font is a bold decorative serif typeface that's perfect for a statement tattoo in a classic style. It comes with a range of numbers and punctuation symbols as well as the basic Latin alphabet in both upper and lower cases.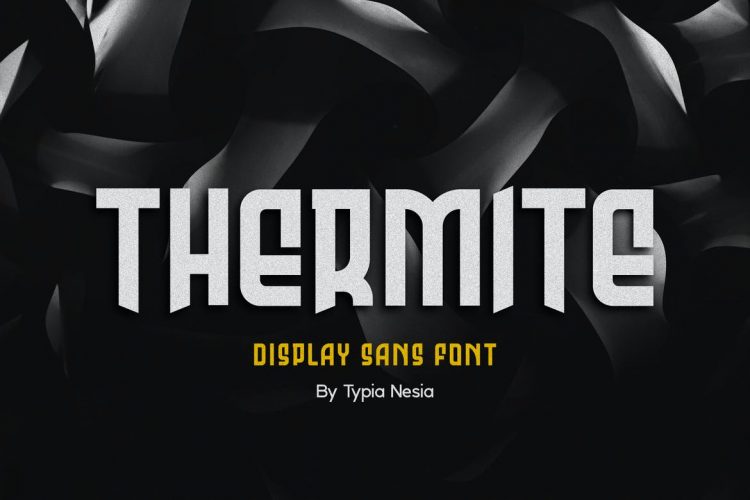 The Thermite display font is an eye-catching, sans serif display font with a futuristic style that will look great as a tattoo, either in bold, blacked-out letters or with some artistic shading or gradients incorporated. It features strong, angular lines and a subtle vintage feel, and includes an array of multilingual characters.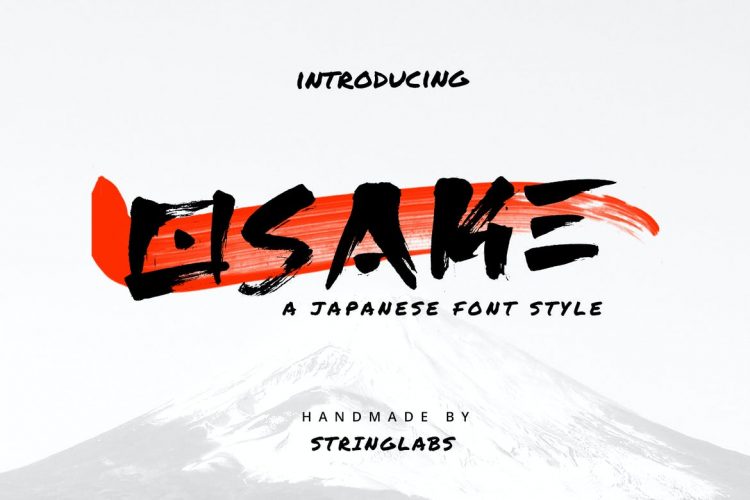 If you want a Japanese-themed tattoo, or simply love the artistic vibe of paintbrush-style fonts, the handmade Osake typeface is for you! This option is particularly effective when used as part of a larger tattoo piece, such as a quote against a watercolor illustration.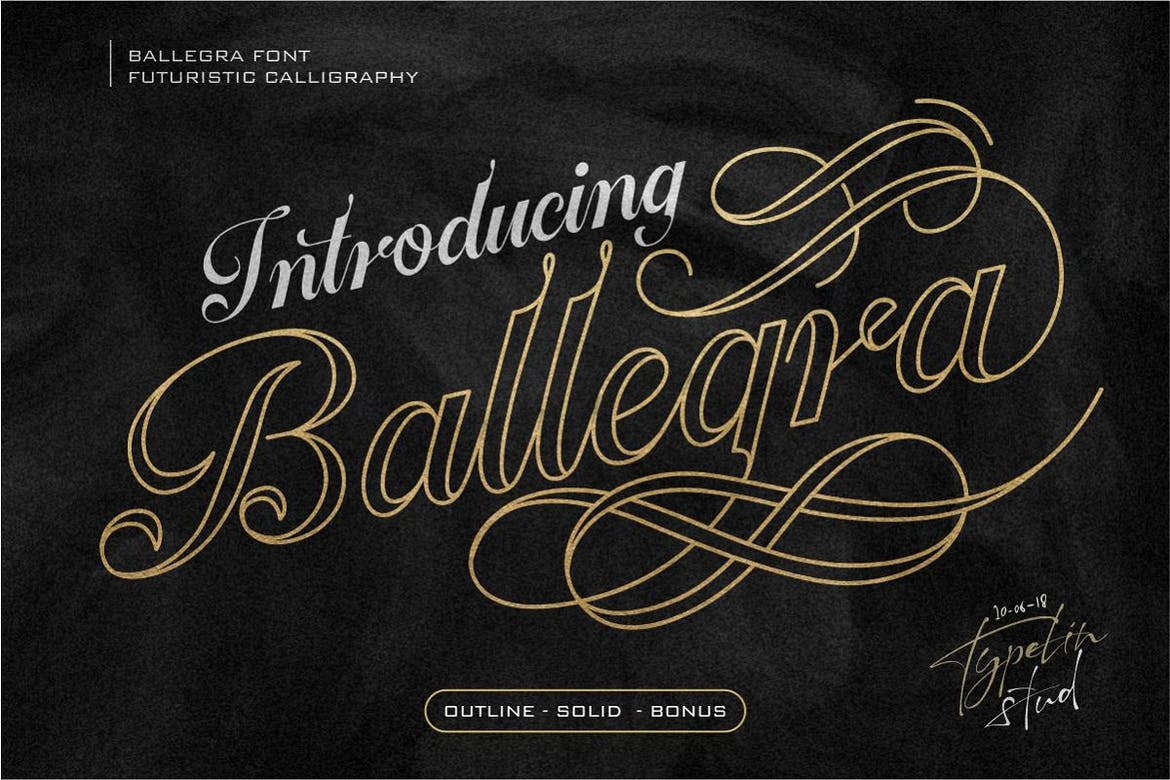 The Ballegra tattoo font is a great choice if you're wanting to add your own personal flair to the text of your next tattoo – the clean outline of this beautiful calligraphy typeface gives you endless possibilities, from textures to shading and colors, and everything in between.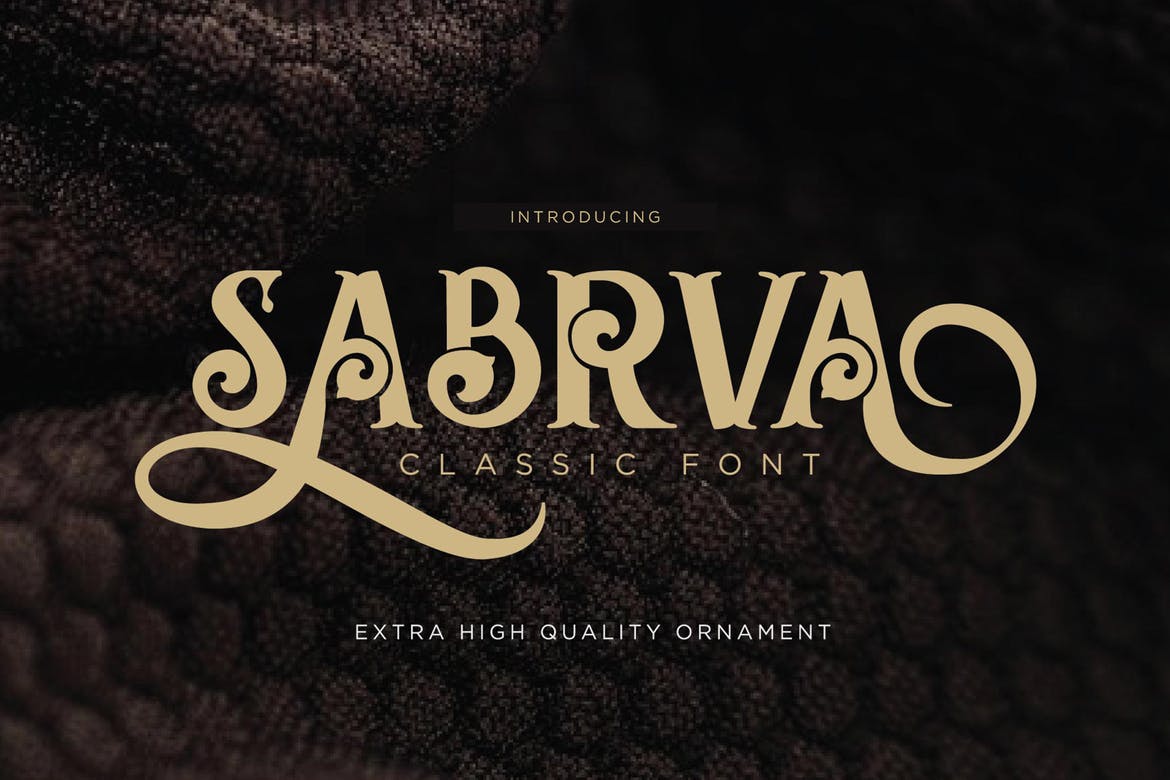 Here we have the Sabrva font, a classic tattoo typeface that looks great in smaller tattoos, particularly when surrounded by elegant shading and delicate filigree due to the dark, bold brush strokes and crisp, geometrically aligned design. It also comes with a free ornament vector!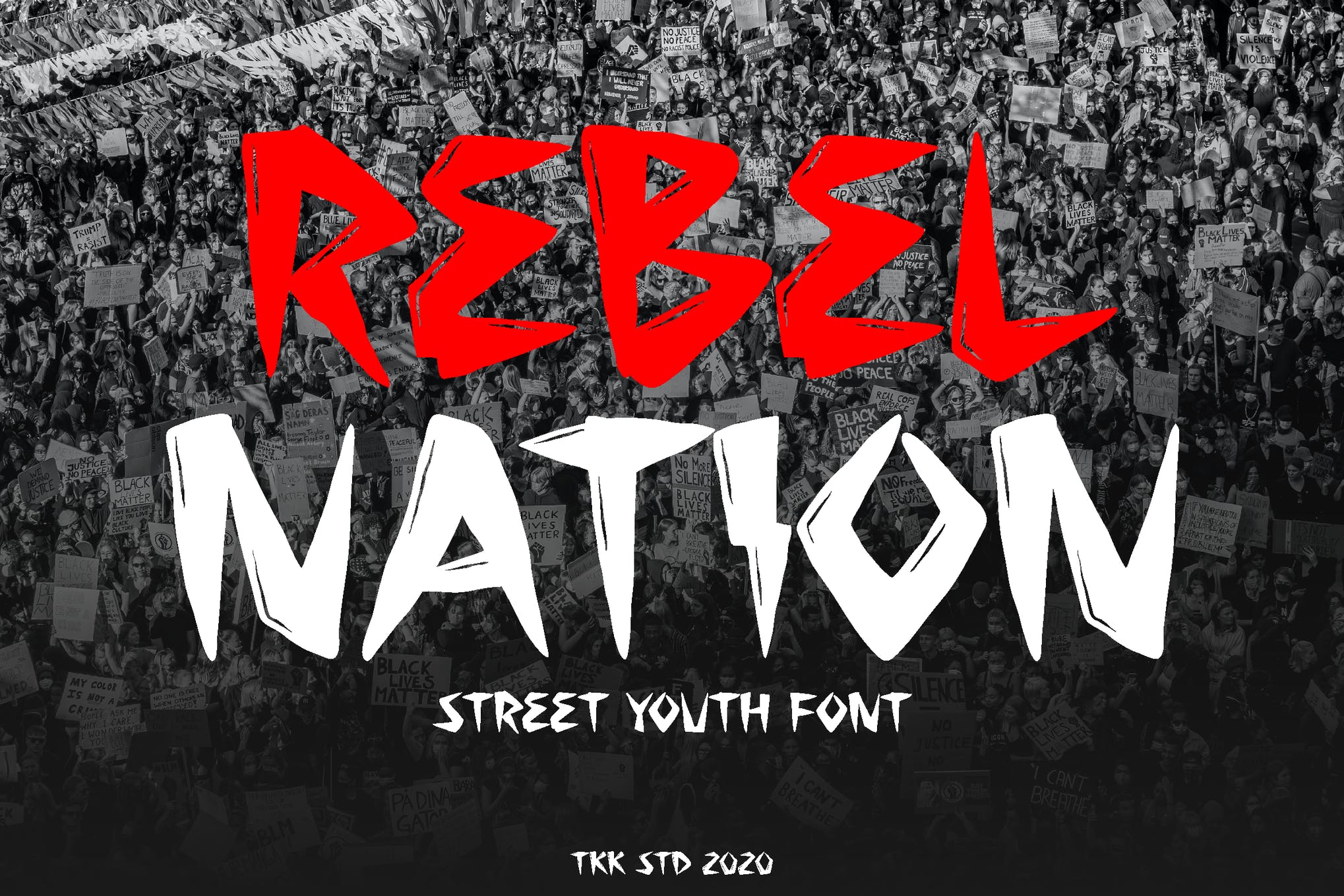 If the name didn't give it away, Rebel nation is an aggressive, and energetic font fitting for projects that need you to go bold, and fearless. Bursting with passion, Rebel Nation will help you bring a urban street graffiti style to your designs in an impressive fashion.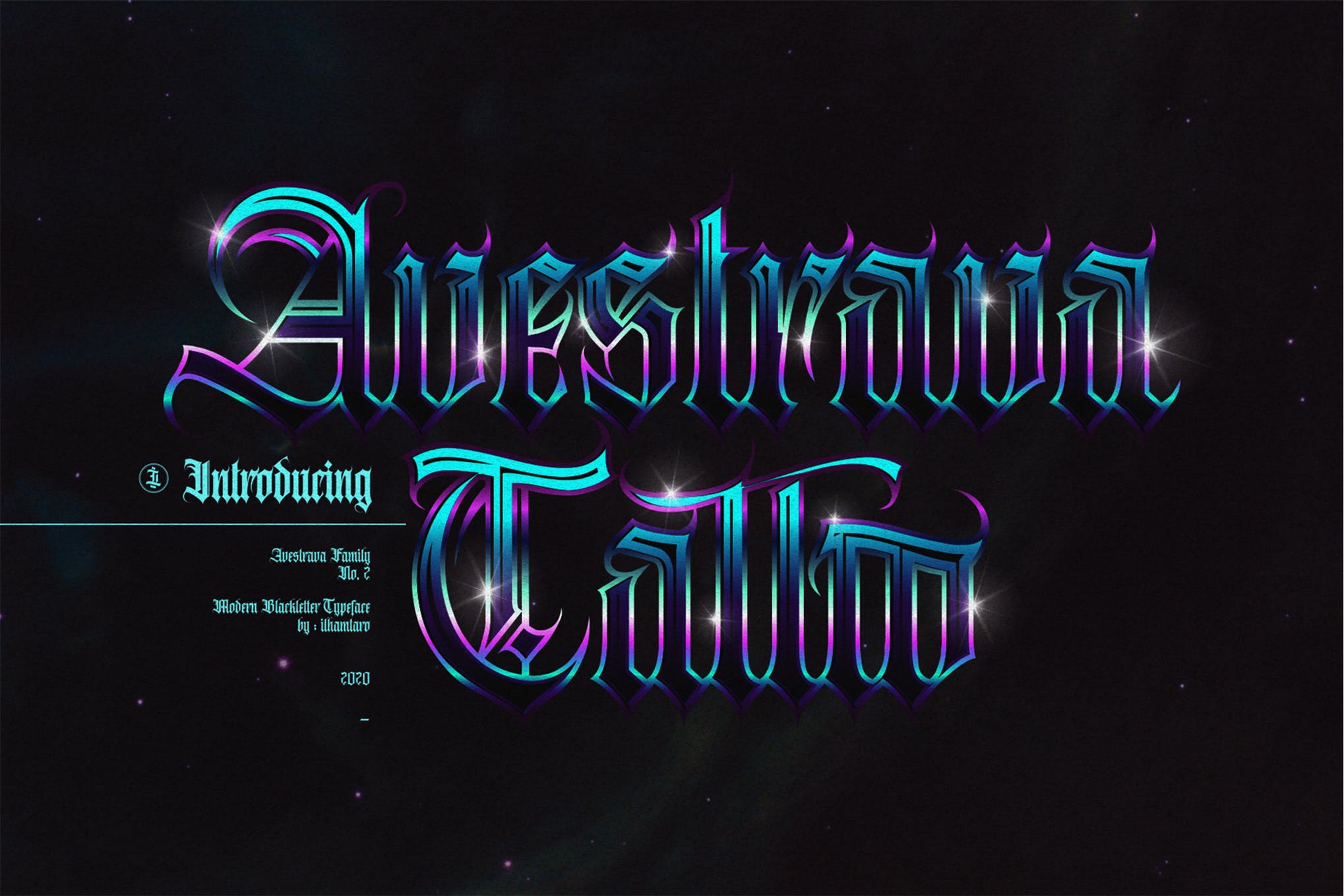 Avestrava is a family of letters from Avestrava. This time the tattoo style is more gothic than Avestrava Regular which tends to be formal. Of course, it will be very suitable for your tattoo studio business, such as for making a logo or tattoo design.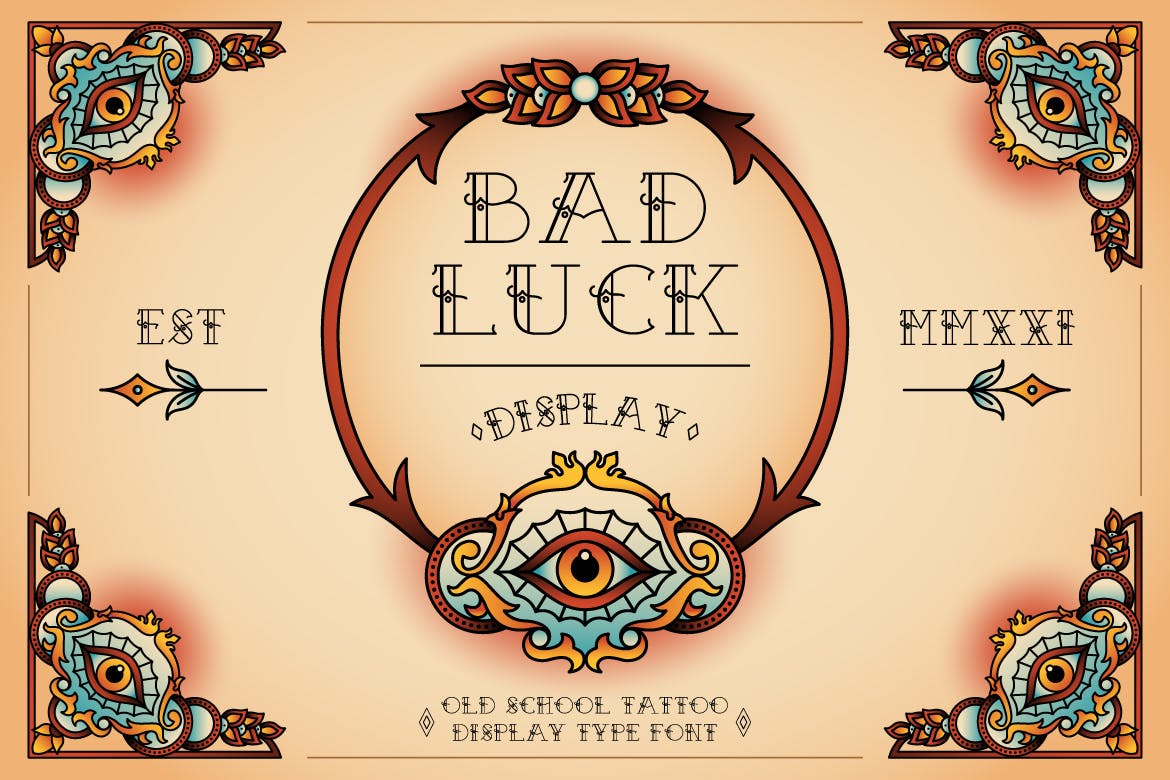 Bad Luck is an old-school tattoo-style font. Very fit with an old-school, vintage tattoo design, and for printing stuff.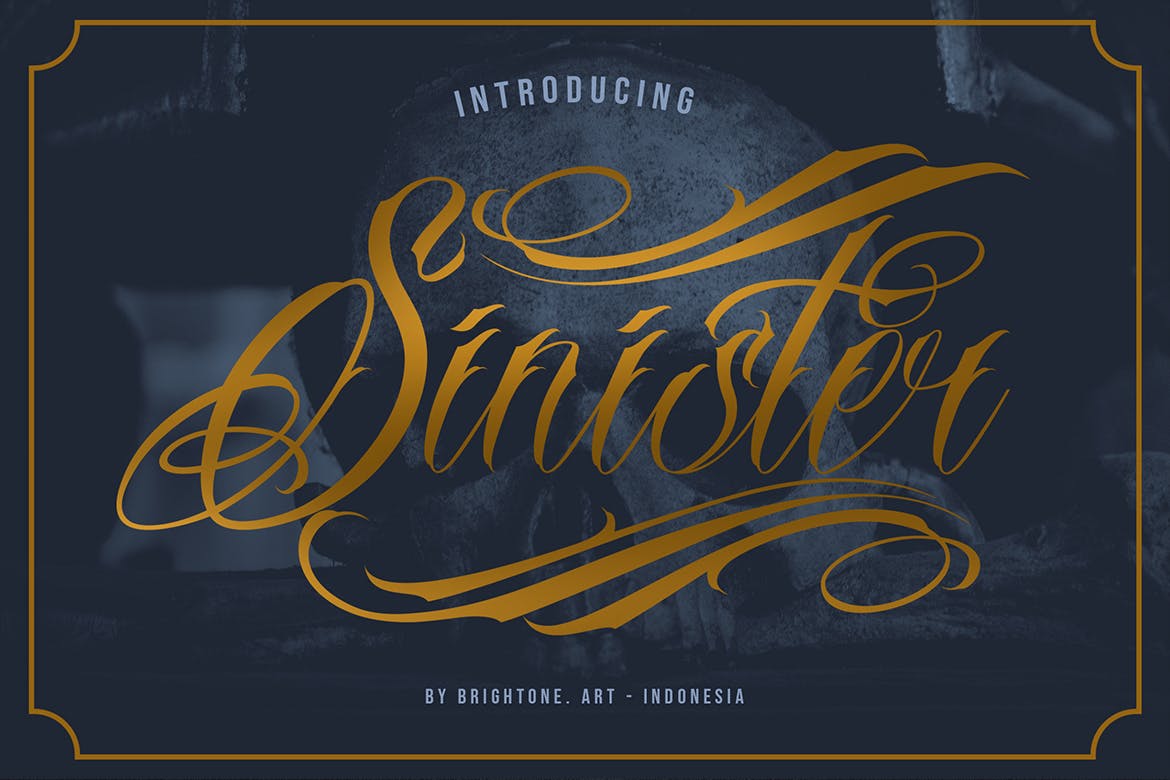 Sinister is a script tattoo style font that includes uppercase letters, numerals, a large range of punctuation, and multilingual support. Professional script font with tattoo style for your logo lettering, shirt design, tattoo studio, magazine, sticker, etc.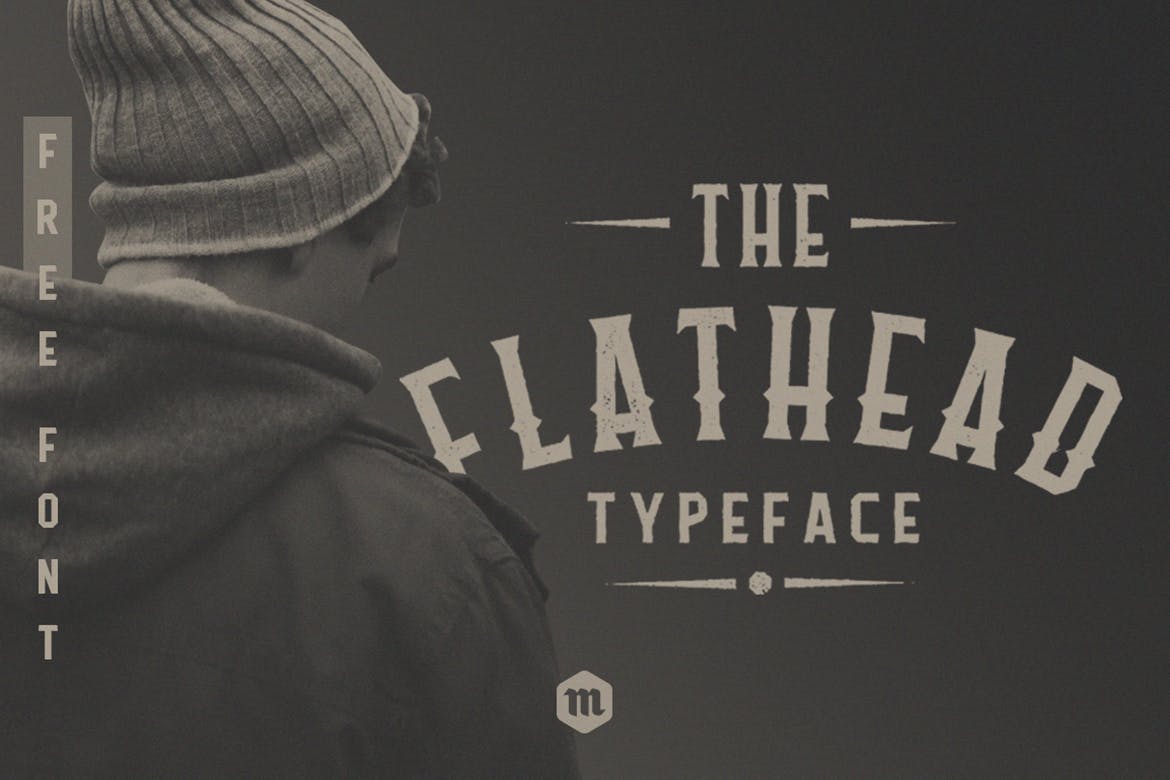 Inspired by American western culture and tattoos, Flathead is perfect to use in vintage-themed designs. Flathead is suitable for any project that requires an old western feel such as the core design elements including logo, wedding invitation, greeting card, poster, etc.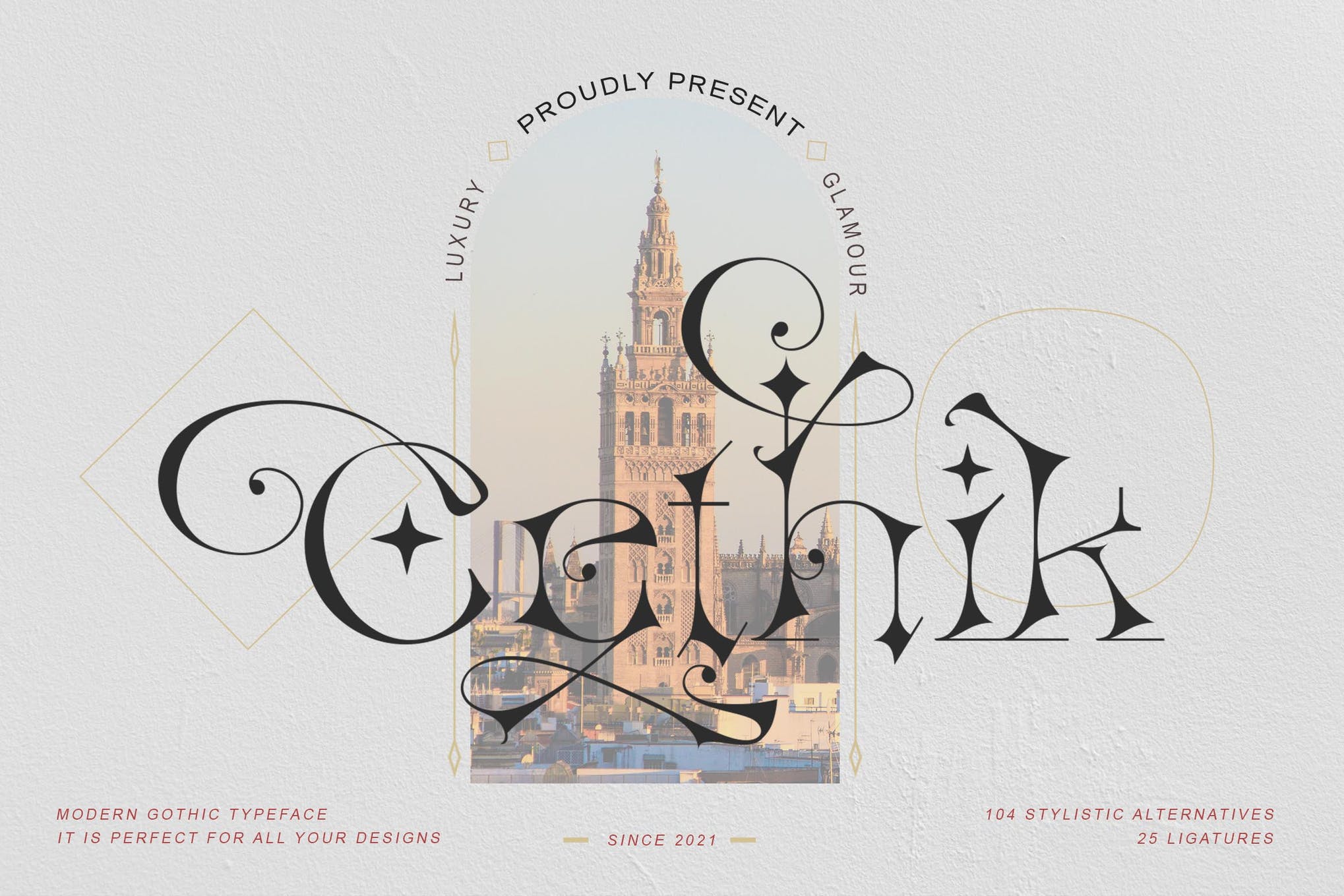 Cetik is inspired by gothic fonts in the early 1900s. The font has many bold and unique ornaments, making your design concept different and of course attracting attention from audiences.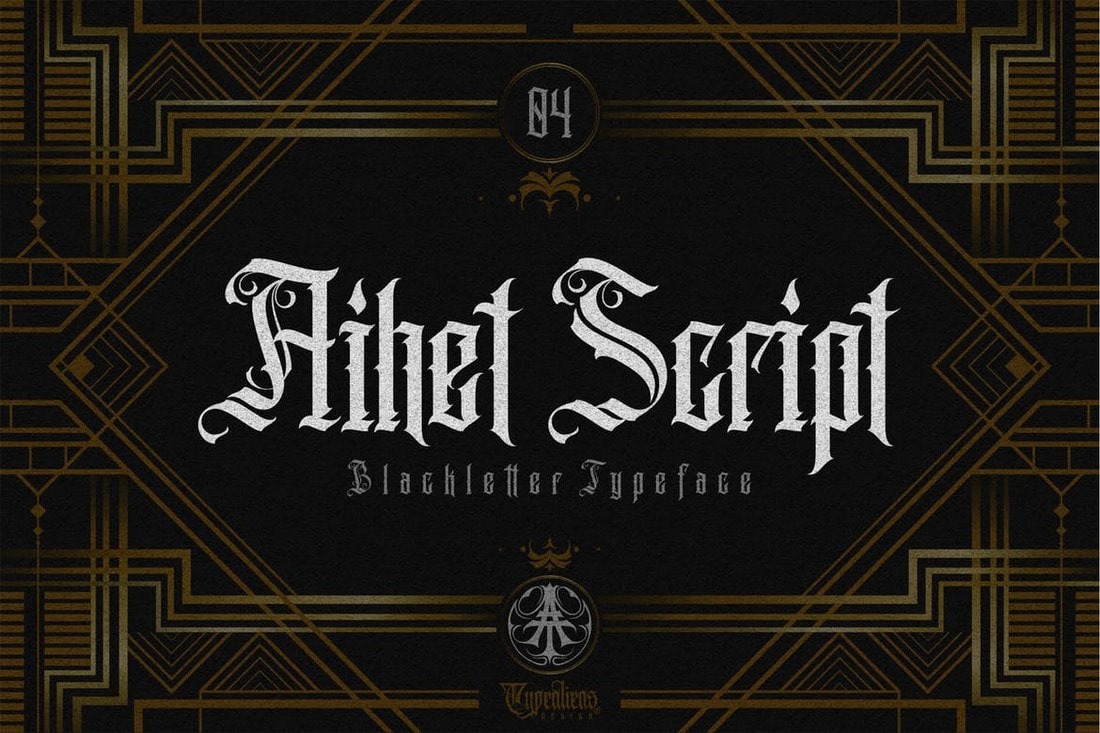 Blackletter lettering design is common among tattoo fonts. This font also comes with a blackletter typeface design but with a look that's perfect for tattoo art style projects. Especially for crafting vintage labels and badges. The font comes with lots of alternates and ligatures as well.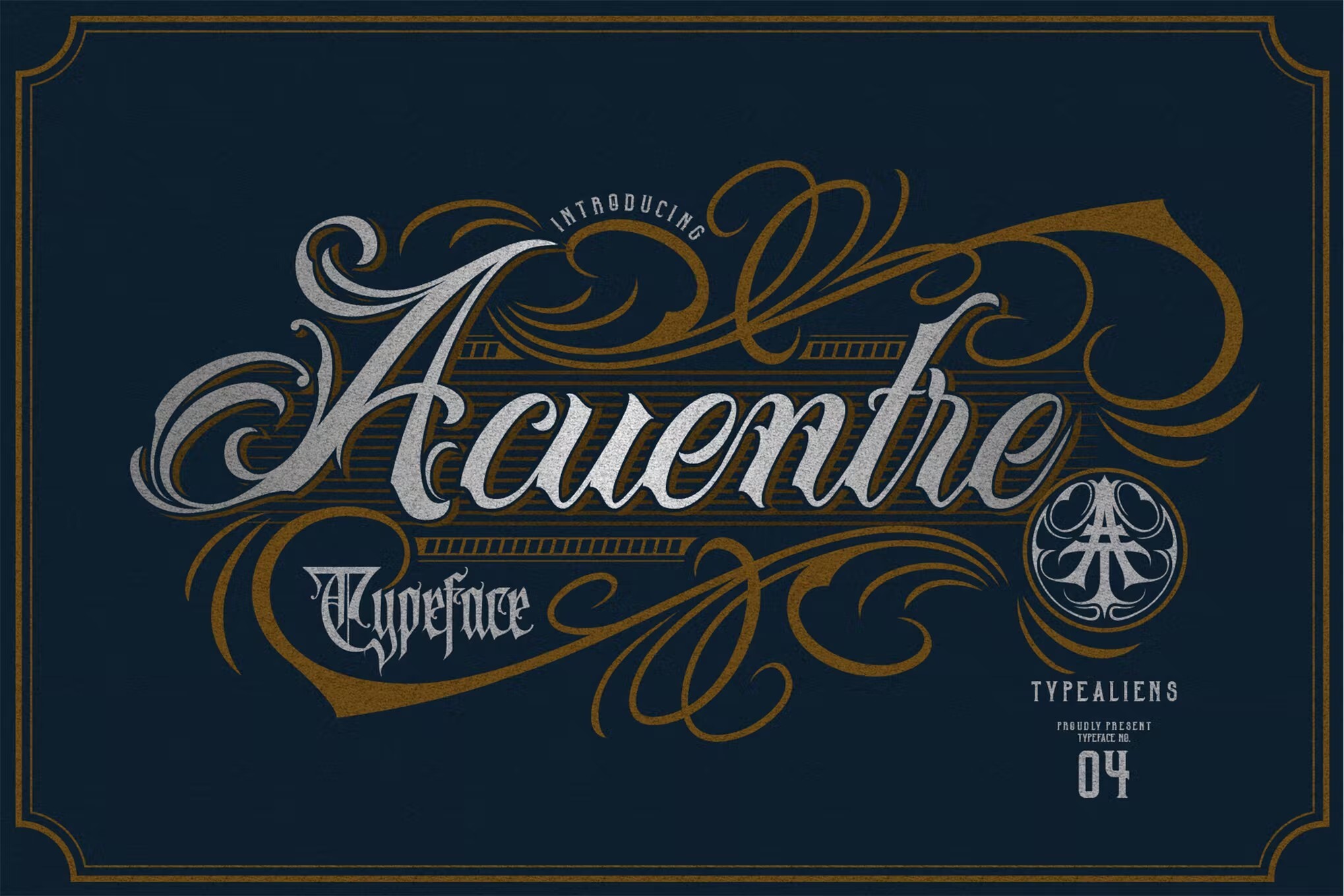 Acuentre is another elegant tattoo font that comes with a classic vintage design. This font is a great choice for all kinds of tattoo-style designs as well as Victorian-era design projects. The font includes ligatures and ornaments for adding stylistic characters.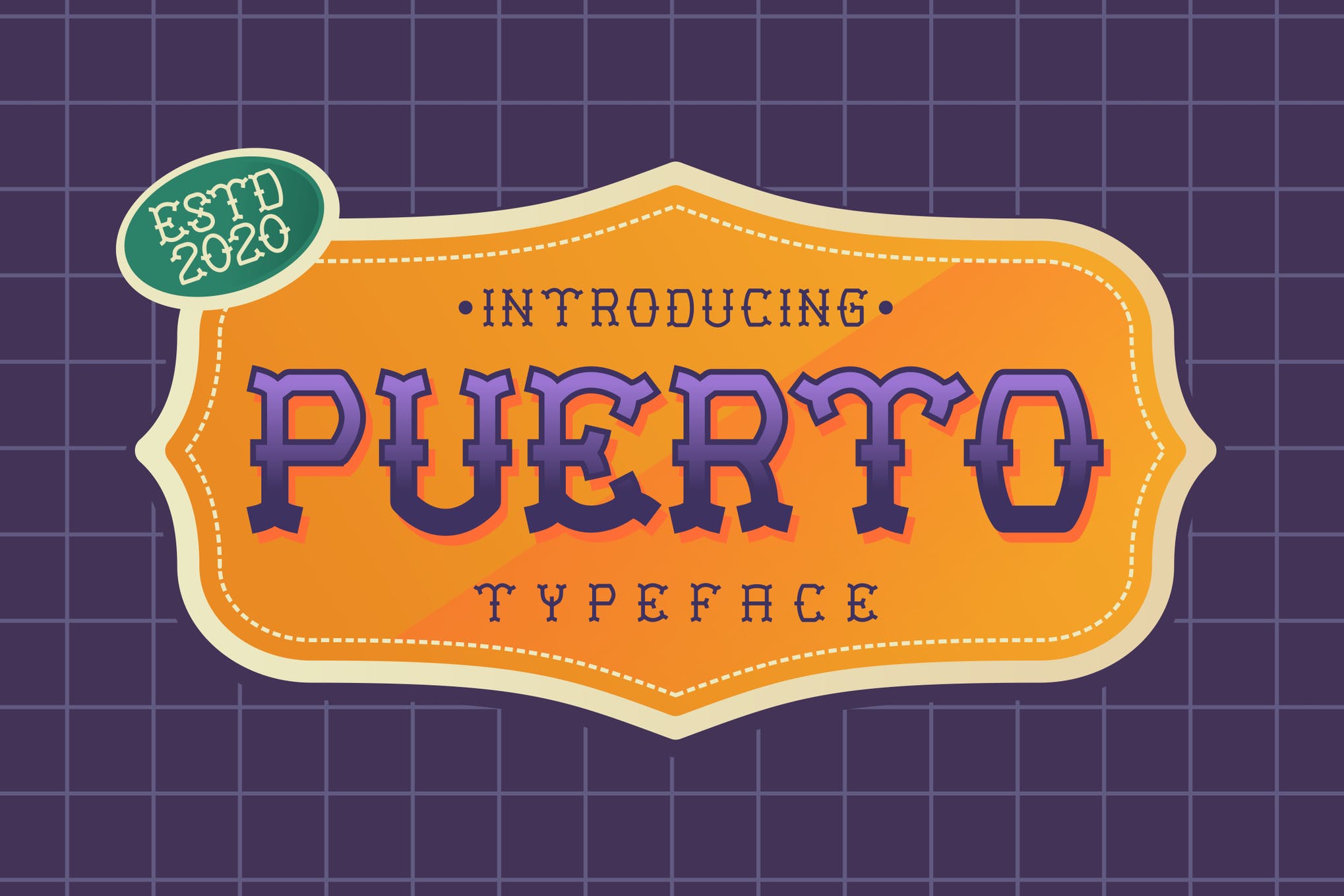 Wanting a fun and playful tattoo font? Look no further than Puerto. It's a happy and cheerful typeface suitable for a wide range of purposes including logos, posters, t-shirts, brochures, advertisements, and other branding materials.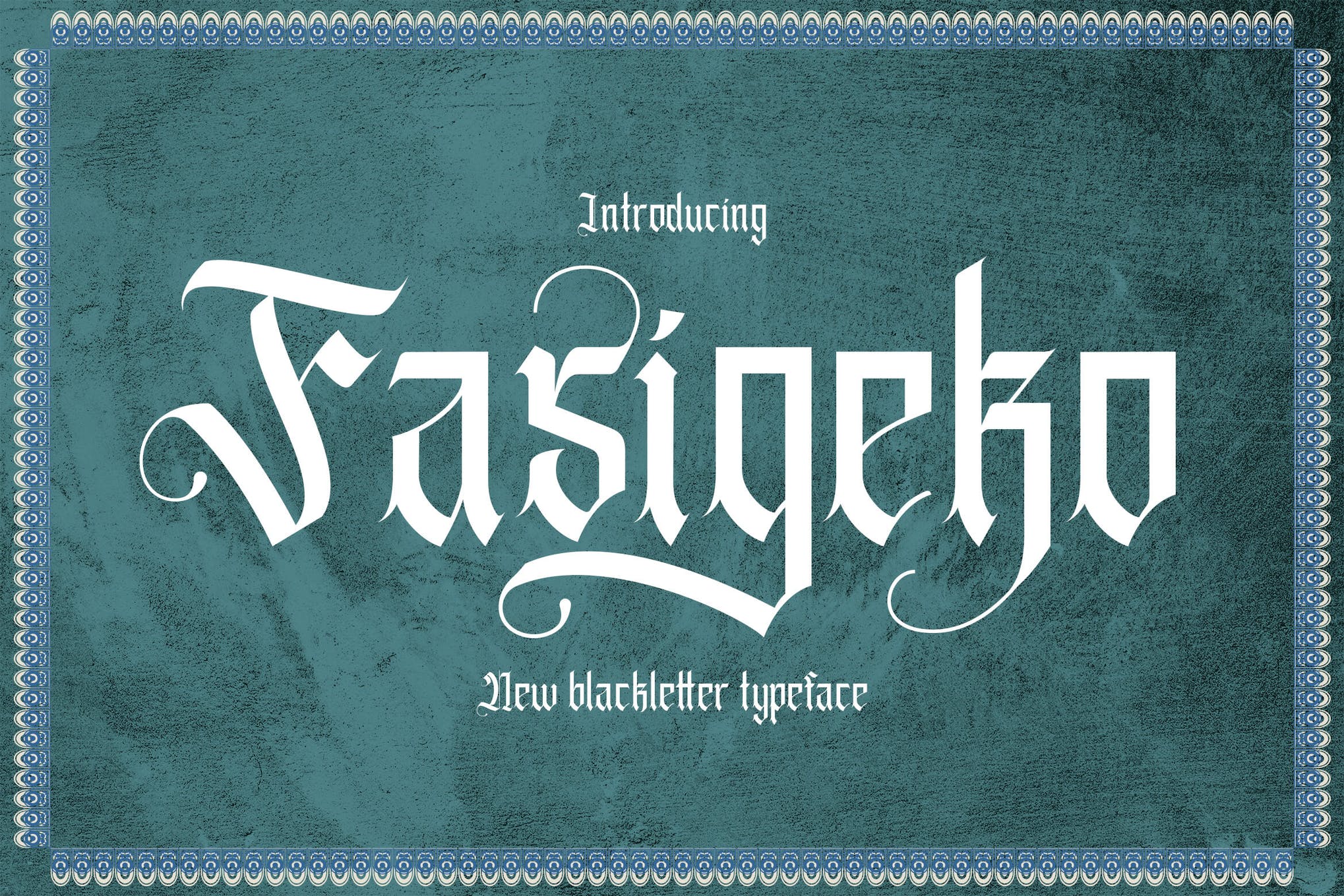 Fasigeko is one of the most authentic and bold tattoo lettering fonts that will help you stand out in your creative endeavors. It comes with alternates, ligatures, multilingual support and a smorgasbord of other super amazing features.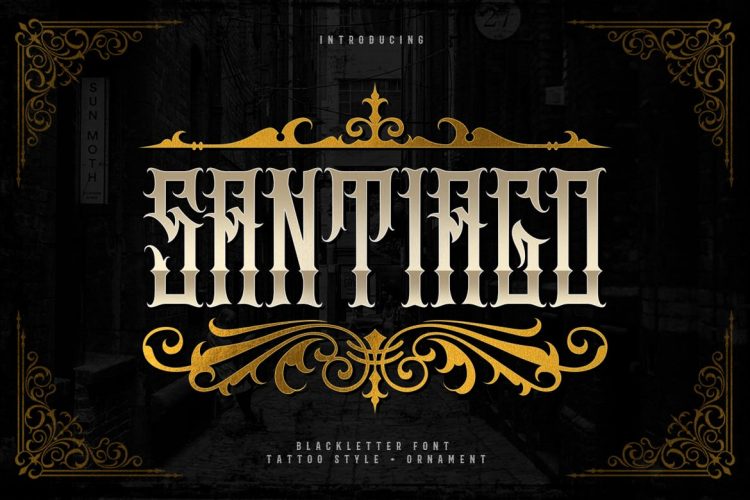 The last of our tattoo fonts is a stunning ornamental design featuring hyper-realistic three-dimensional shading and elaborate curls. Pair it with some filigree for maximum impact, but make sure to keep the color scheme simple – this one looks best in grey and black.
These typefaces are some of the best tattoo fonts available, and there's bound to be one in this list that's perfect for your next piece of body art! Whether your aesthetic is clean, modern and minimal, or more traditional, you'll be turning heads everywhere you go with any of these stunning choices.