40+ Best Slider Revolution WordPress Themes & Templates 2023 (Free & Premium)
This collection of the best Slider Revolution WordPress themes covers a wide range of projects, so no matter what type of website you want to create, there's a good chance you'll find a suitable option here.
Slider Revolution is a powerful and popular premium WordPress slideshow builder plugin. Getting it set up is a snap, with our guide on how to install Slider Revolution for WordPress! It's a tool that can help you add a range of eye-catching and useful slideshows to your website. Normally you'd have to pay to gain access to this plugin, but by choosing one of the options in this collection of the best Slider Revolution WordPress themes, you'll be able to use this tool in your project at no extra cost.
Not only will the best Slider Revolution WordPress themes help you to save money due to the inclusion of this commercial plugin, but they also come complete with a selection of pre-built slideshows for your website. With these themes you not only have the option of using the core functionality of this plugin to create custom sliders for your website, but you can also quickly add your own content to the demo slideshows that make up these themes.
While these themes all feature professional designs, impressive feature lists, and at least one premium plugin in their packages, they can be used to create many different types of websites. From business home pages and online portfolios to e-commerce stores and stylish blogs, whatever type of project you're working on, there should be a theme here that can help. Plus, check out our tips around the best ways to use the Slider Revolution plugin.
What is Slider Revolution?
Slider Revolution is one of the most popular WordPress slider plugins that allow you to create all kinds of image sliders and carousels with stylish animations and interactive effects.
Almost all of the attractive image slides, interactive hero sections, and product sliders you see on WordPress themes gets powered by Slider Revolution.
Slider Revolution, however, is much more than just an image slider plugin. With the help of add-ons, now the plugin can be supercharged to create many other types of useful sections for your website.
4 Best Ways to Use Slider Revolution Plugin
Here are a few great ways to use Slider Revolution to improve your website.
1. Use Templates to Create Professional Sliders
Even if you don't have any experience making image sliders, you can choose a pre-made template to quickly create a professional-looking image slider, hero section, video header, and much more using Slider Revolution.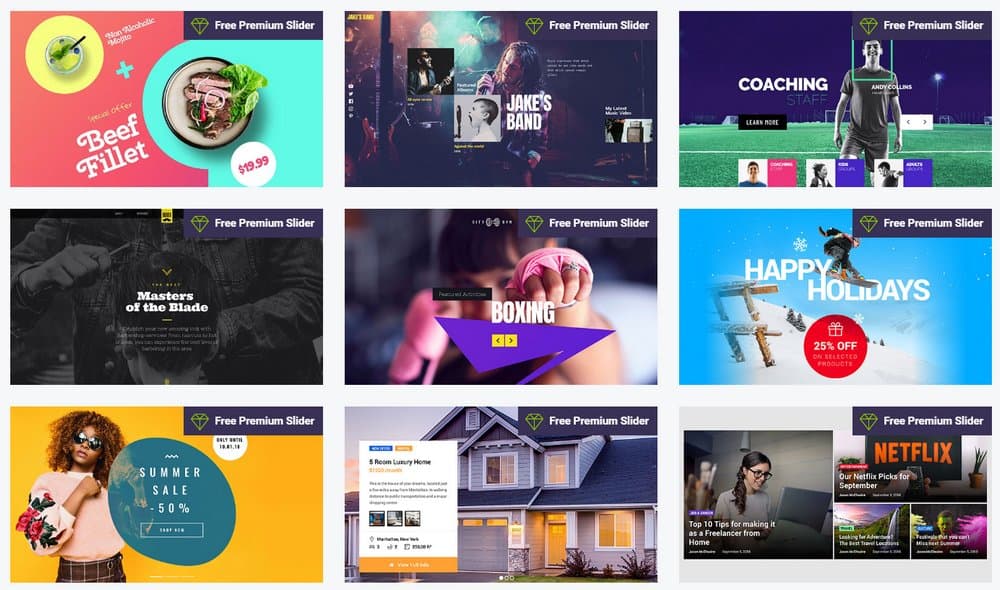 The plugin includes a library of more than 140 pre-made slider templates you can use to make all kinds of slides and website headers. You'll find templates for many website categories from eCommerce websites to small business websites, coaching websites, fashion stores, and more.
2. Create Interactive Whiteboard Explainers
Whiteboard explainer videos are an effective strategy marketers use to promote startups and products. In fact, Dropbox used this same strategy at launch to grow from 0 to 100 million users.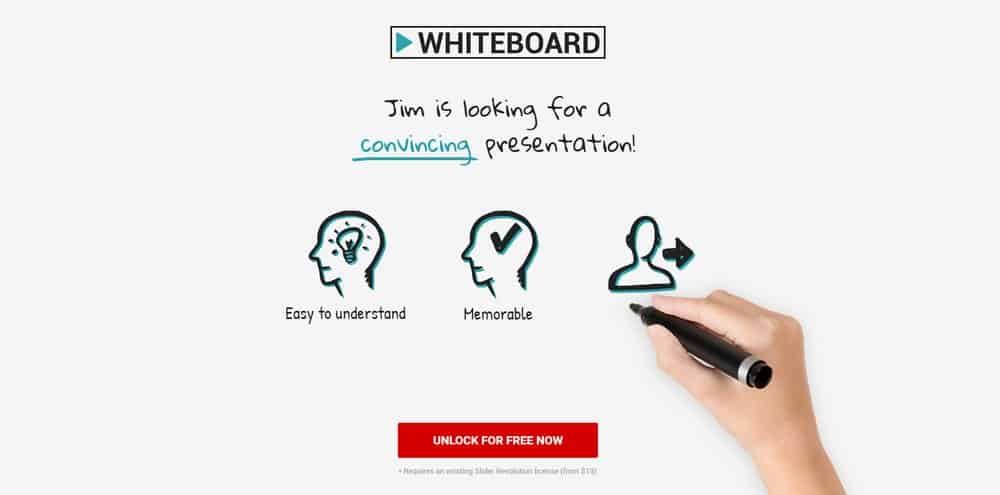 With Slider Revolution, you can take those explainer videos to the next level by creating interactive explainer animations. Slider Revolution now comes with a free add-on for creating interactive whiteboard animations. This add-on lets you create animated explainers that also includes buttons and links to persuade customers to take action.
3. Create Hero Sections with Call To Actions (CTA)
Most WordPress themes include some sort of a hero section such as a header with a static image, slider, or carousel. But what if you don't want to use the default hero section and want to use a different design with a call to action like one with a video embed or an email opt-in box?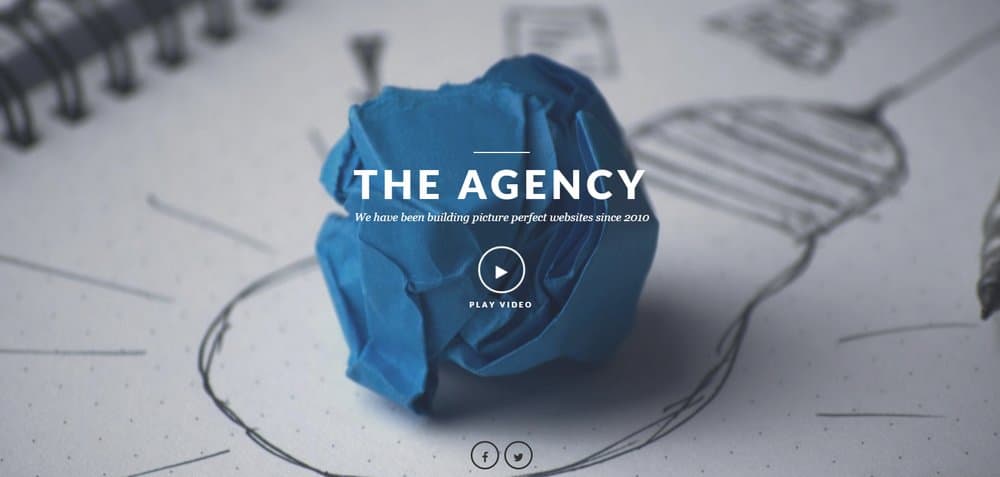 Slider Revolution can solve that problem for you. The plugin lets you easily customize the slideshow templates so that you can add your own elements such as buttons, subscribe boxes, video and audio embeds, and much more to create your own unique website hero sections.
4. Add Product & Post Sliders to Improve Engagement
You can also use Slider Revolution to create content sliders to improve user interactions and engagement.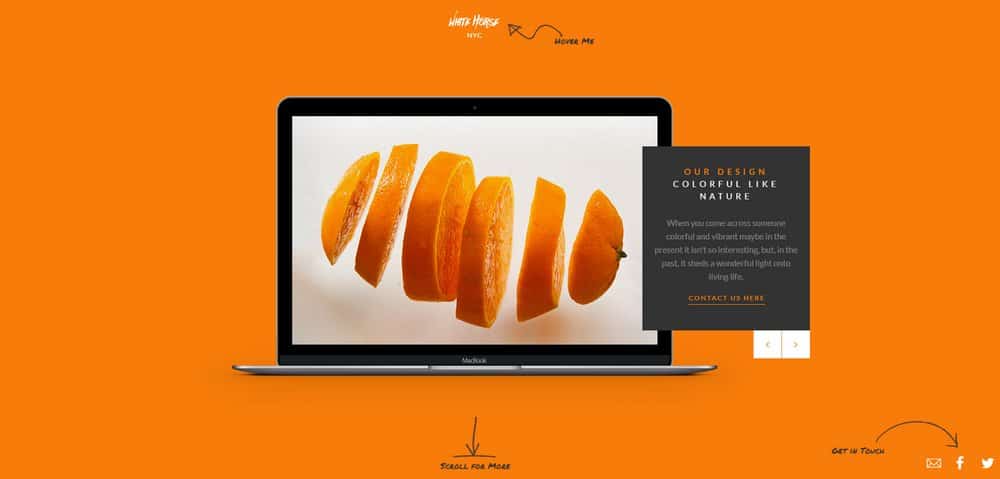 For example, you can use the plugin to add a featured product slider to your eCommerce website, a featured posts slider to your magazine or blog, or even add a services showcase slider to your agency website.
The WordPress themes on our list feature different kinds of sliders built with Slider Revolution and come bundled with a copy of the plugin for free as well.