45+ Best Photoshop Actions of 2022
Photoshop actions are one of the most useful features in the popular photo editing app that lets you improve photos and add effects with just one-click. We handpicked a collection of the best Photoshop actions you can use to create amazing designs and speed up your workflow.
Whether you're a graphic designer, Instagram blogger, or a casual selfie enthusiast who regularly use Photoshop to improve photos and designs, PS actions is a feature you must learn to use. It will not only help you add filters and effects to your photos with just one-click to give them a professional look but also to improve your photos with necessary adjustments.
As you start to use Photoshop actions, you'll never be able to get enough of them. You'll discover a new PS action with amazing effects every day and eventually, you'll have your own personal collection on your computer.
In this list, you'll find some professional and high-quality PS actions that deserve to be added to your collection. Have a look and start downloading.
Get everything you need to supercharge your Photoshop workflow. From just $16, get unlimited access to thousands of Photoshop actions, Lightroom presets, templates, graphics, fonts and photos.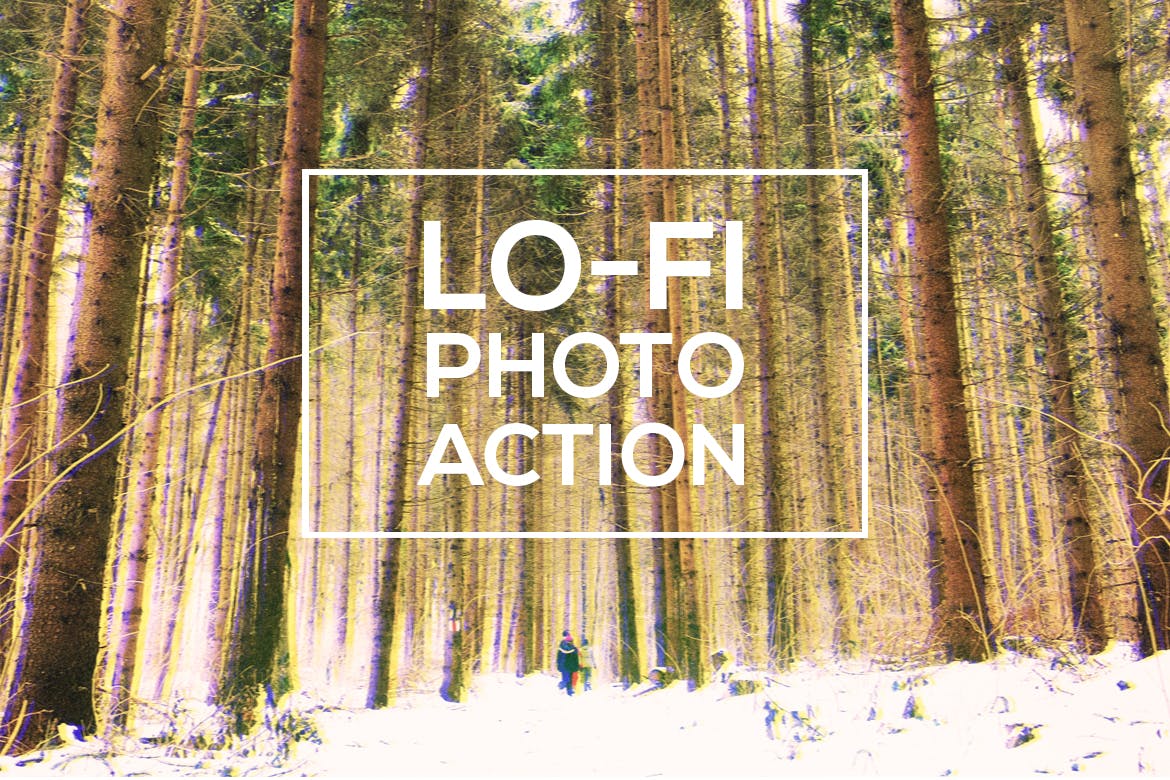 Give your pictures a classic vintage touch with Lo-fi. It's a fantastic Photoshop action consisting of light leaks, image distortion, and grain effects to create a realistic retro look and make your pictures appear straight out of the 1980s.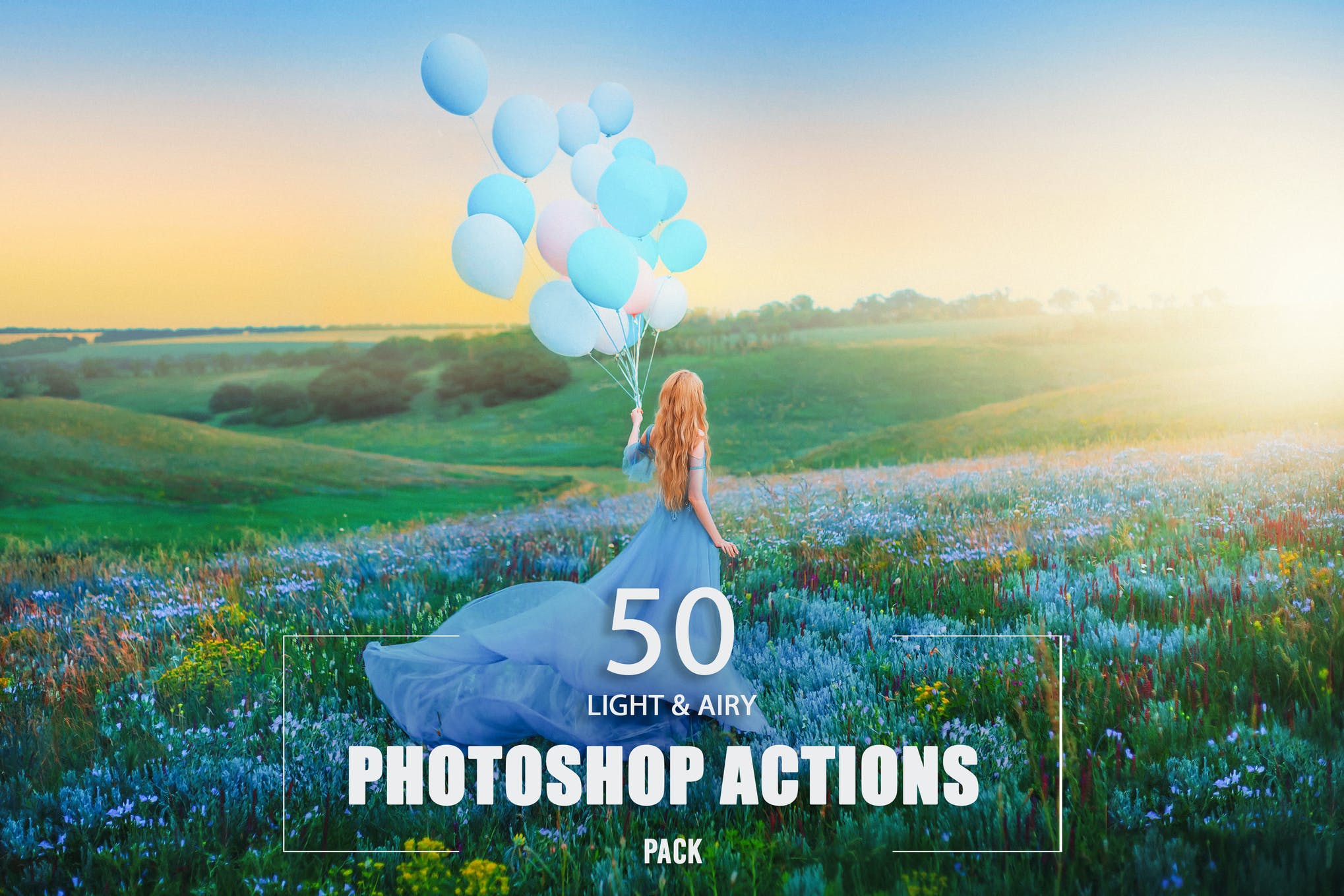 If your want your photos to turn heads, this collection of Photoshop actions is probably the best way to go about it. It equips you with 50 light and airy actions that will transform the look and feel of your everyday pictures in just a single click of the button.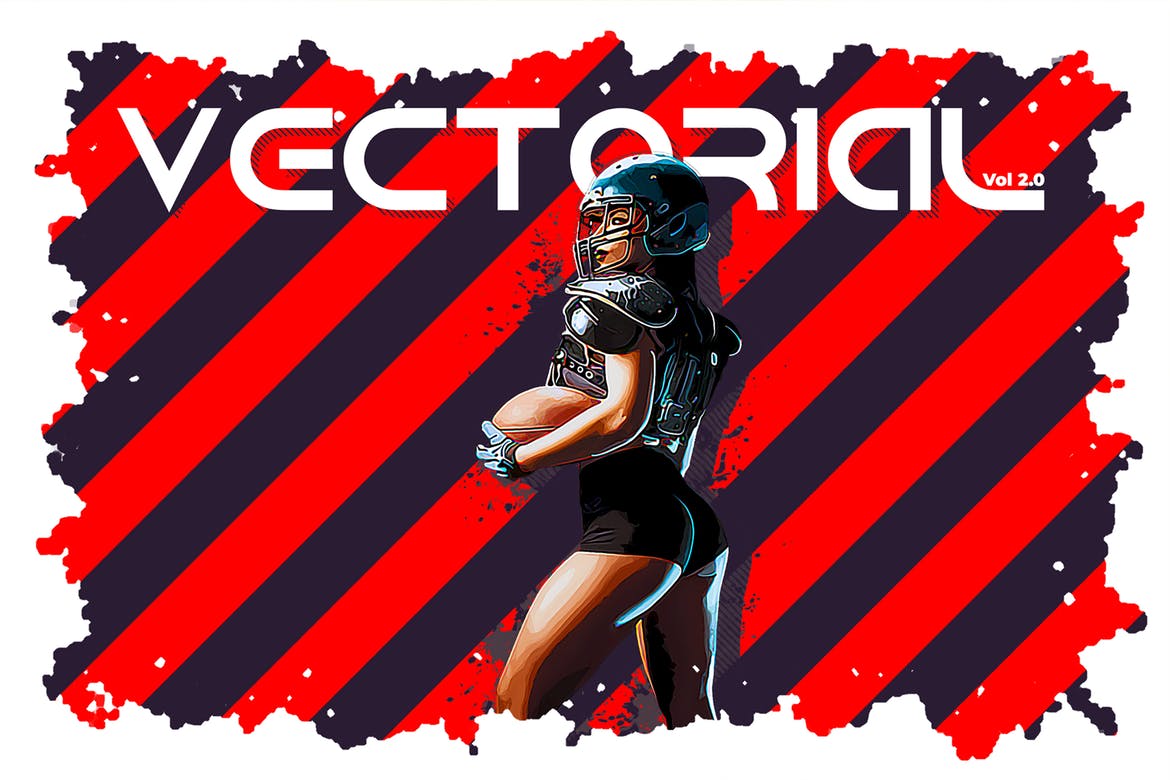 Vectorial is a fun and professional Photoshop action that converts your photo or image to a vector art masterpiece in just a few clicks and contains fully editable layers with a selection of nine vector backgrounds, 20 color effects, and three brush frame sizes to choose from.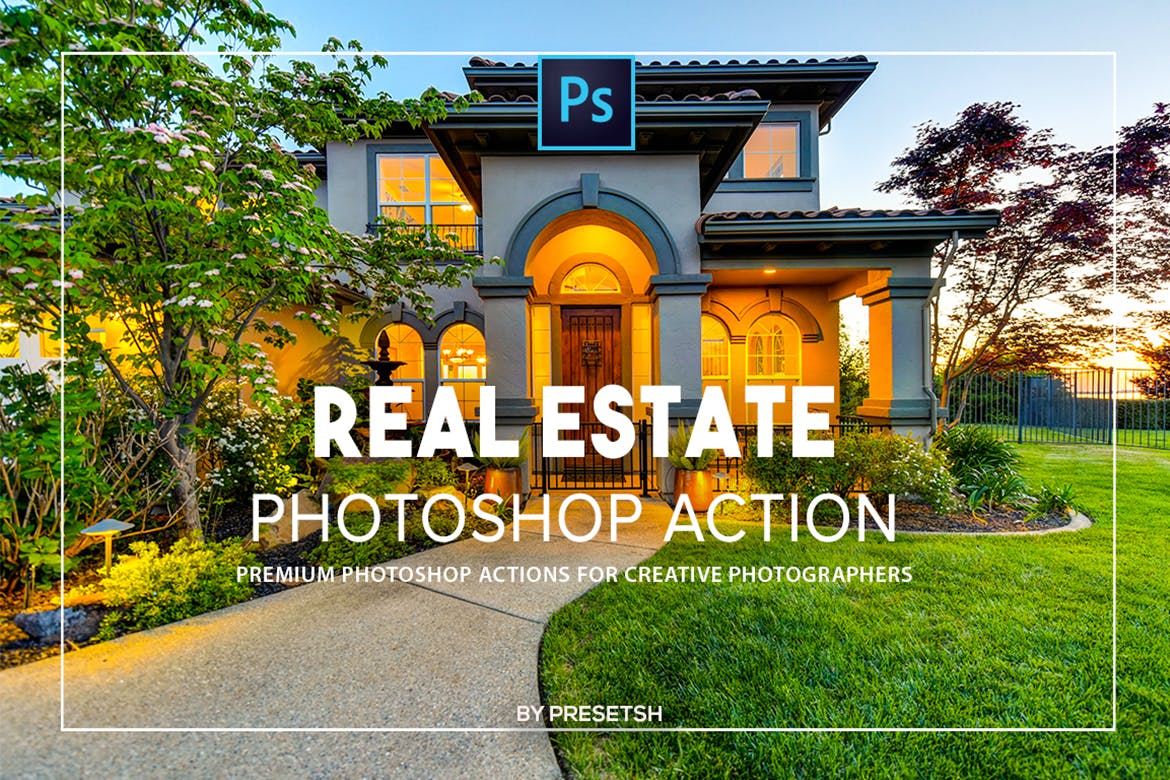 As the name suggests, this bundle of Photoshop actions is the perfect way to enhance real estate photography and works well for any kind of architecture or landscape photography that requires a sharp, clean look. It includes 25 unique actions, all of which can be applied in a single click using Photoshop versions CS6 and above.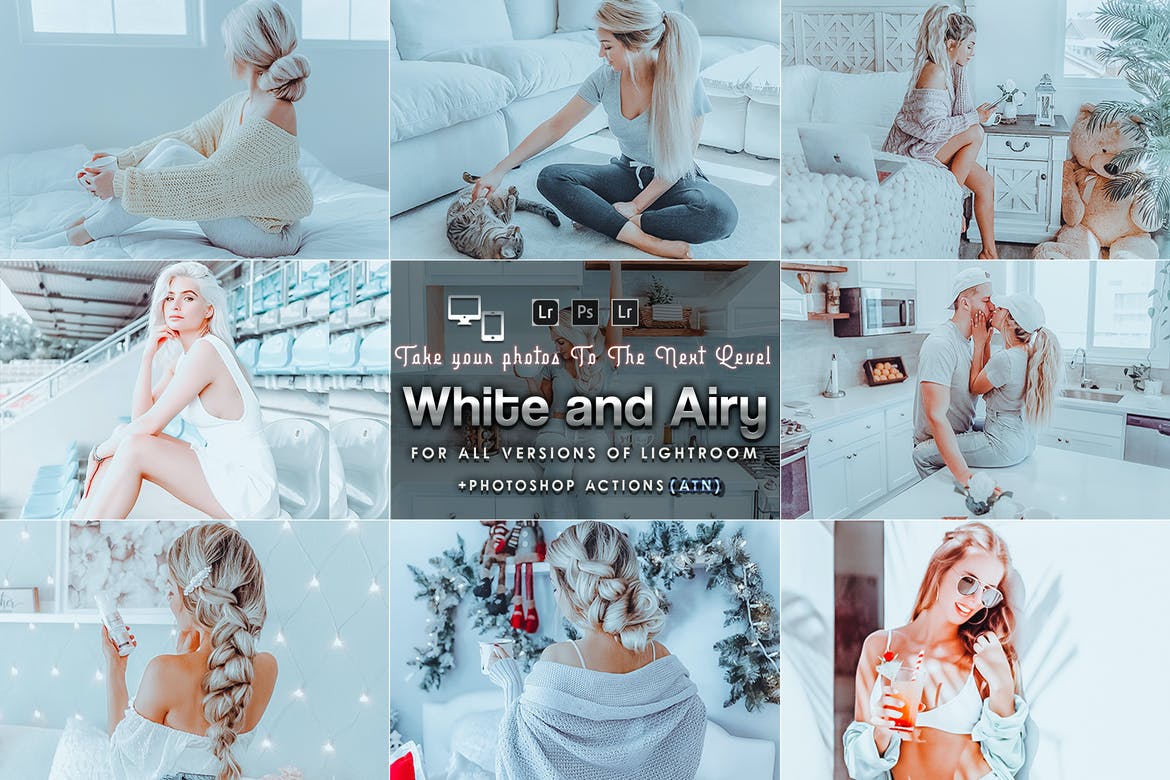 The White and Bright collection of Photoshop actions does exactly what it says on the tin, and enhances your photos with a beautiful, airy aesthetic that's perfect for bloggers and fashion or lifestyle photographers to use for their work. It's also compatible with Lightroom!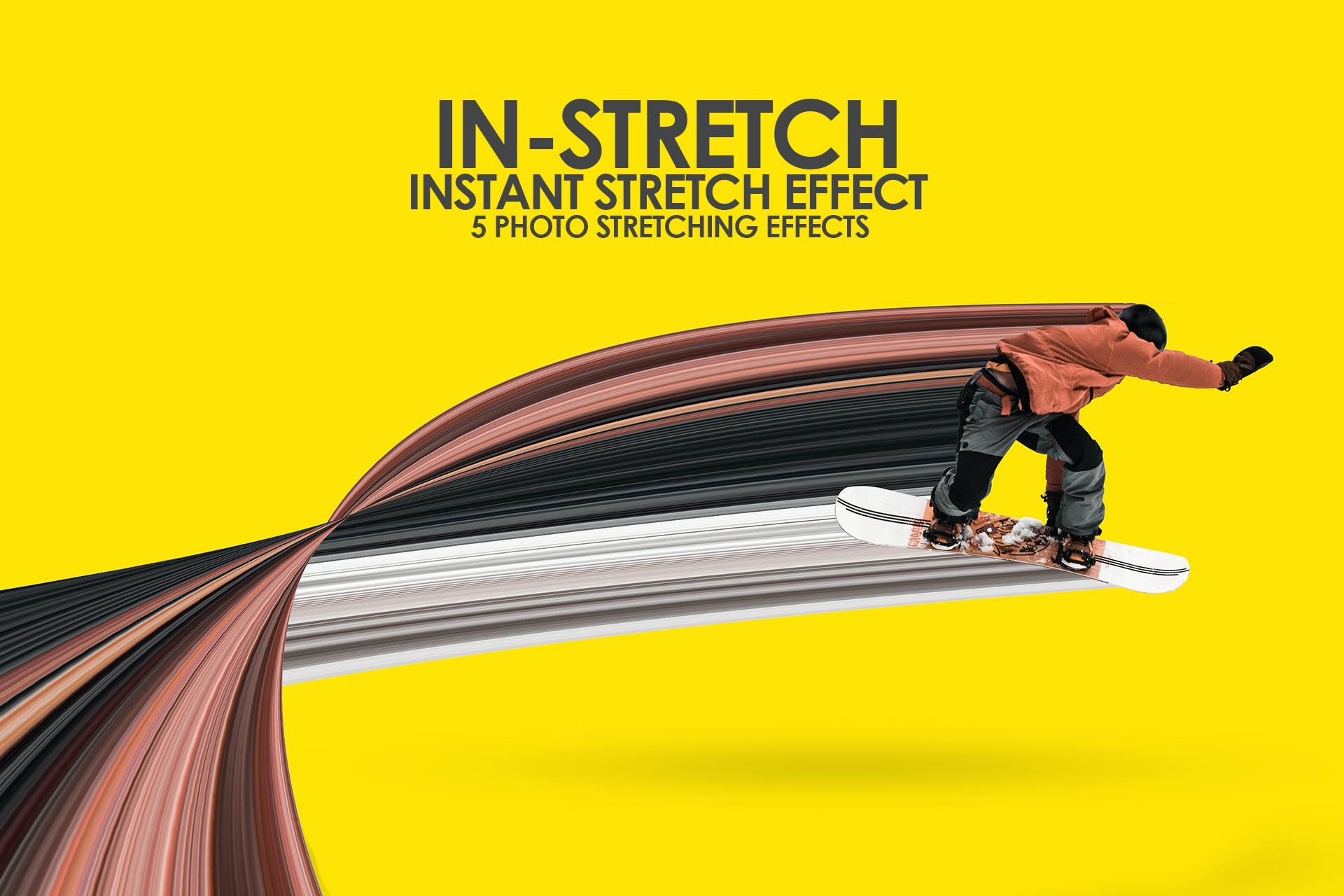 Stretch your photos in an instant with the help of this remarkably unique Photoshop action. It comprises 5 stretch effects that can be applied to your images in an easy peasy manner, and look super cool when the final outcome is generated.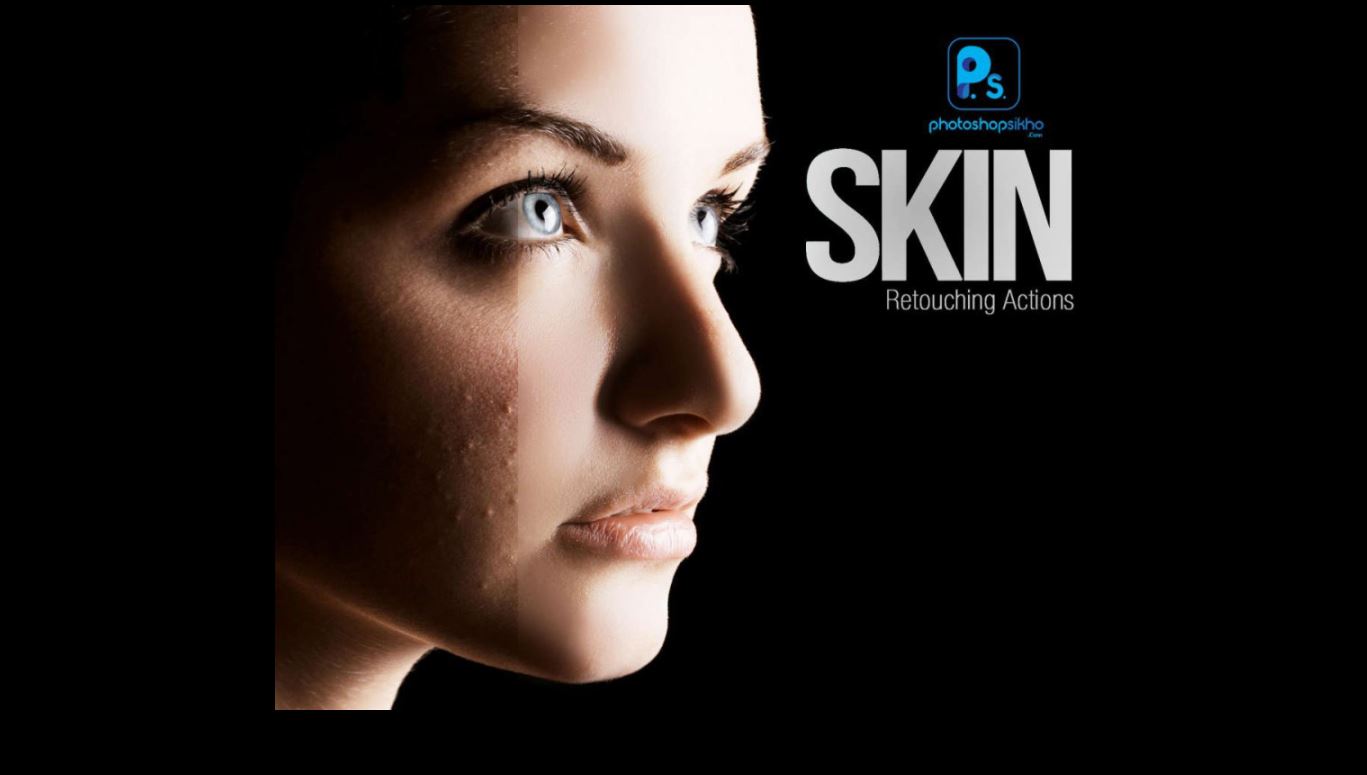 This super handy set of skin retouching Photoshop actions includes skin texture, magic retouching, eye brightening and light powder effects, and is a great tool to have for any portrait or fashion and beauty photography. You can download this bundle for free from Behance.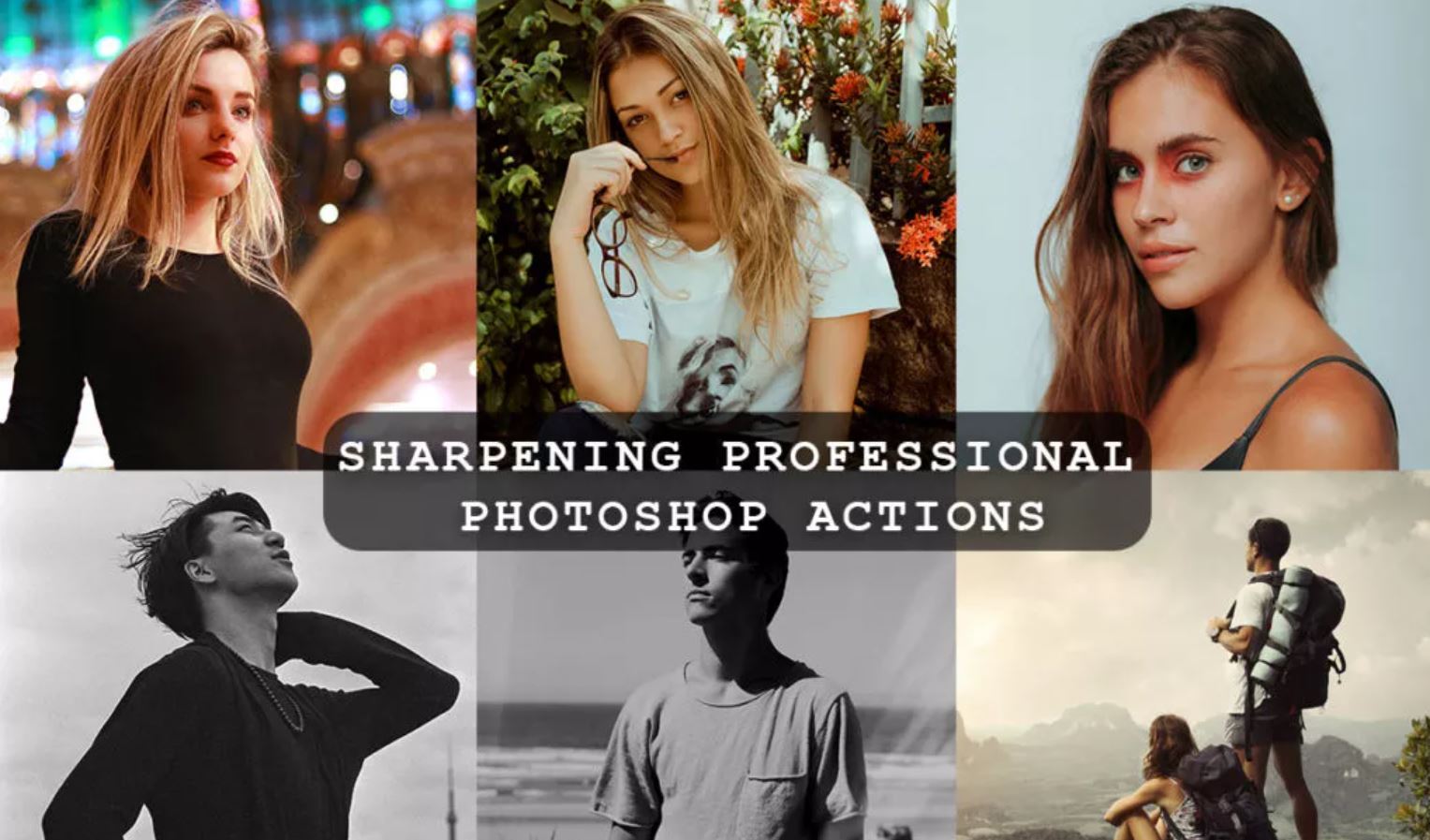 Next in our lineup of the best Photoshop actions for 2020 is this bundle of sharpening effects that use high-quality filters and creative techniques to add a vibrant finish to your images. You can download it for free from Creative Tacos.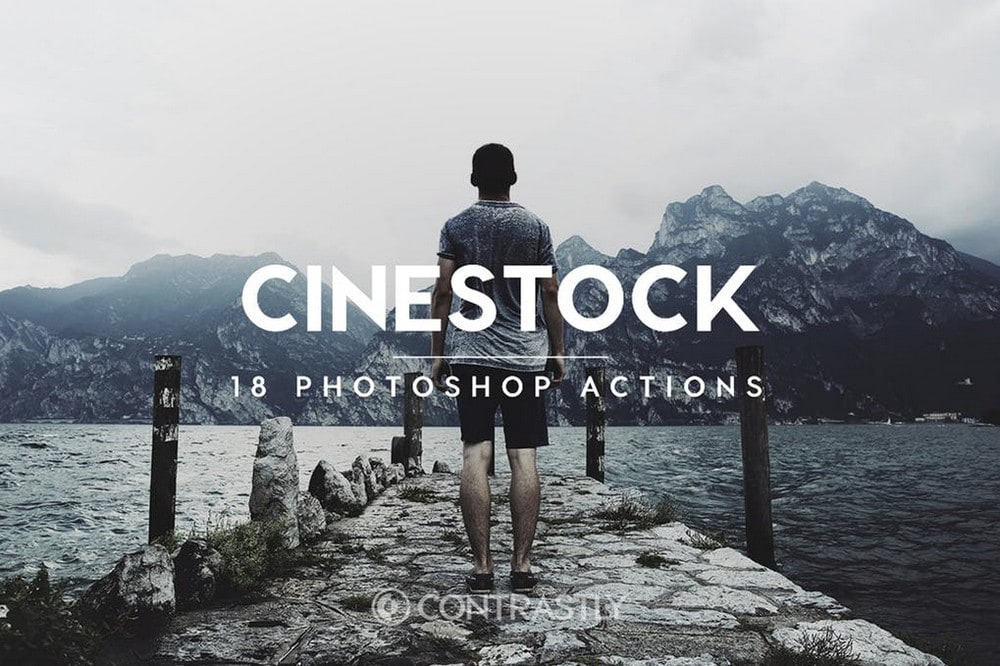 If you're a photographer or someone who enjoys taking photos of nature and outdoor photos, this pack of Photoshop actions will come in handy. It features 18 Photoshop actions designed to improve various types of outdoor photos. The effects in this pack will help add a cinematic look to your photos to make them look like a scene out of a movie or a TV show.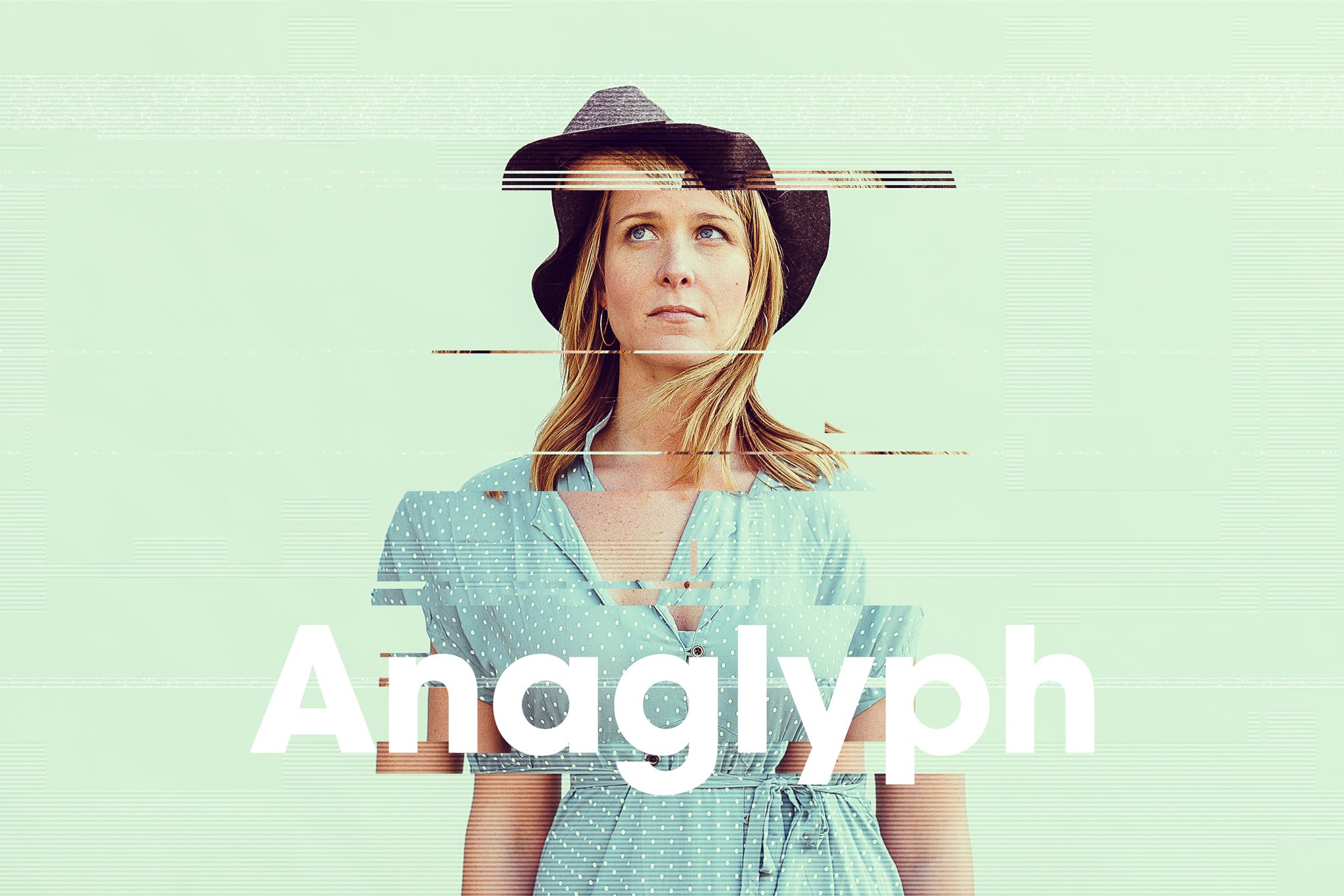 This Photoshop action lets you apply a remarkably unique anaglyph/glitch effect over your photos in just a few easy clicks. The action is non-destructive so you can retain 100% of the original image and comes bundled with a video tutorial, guiding you through the editing process.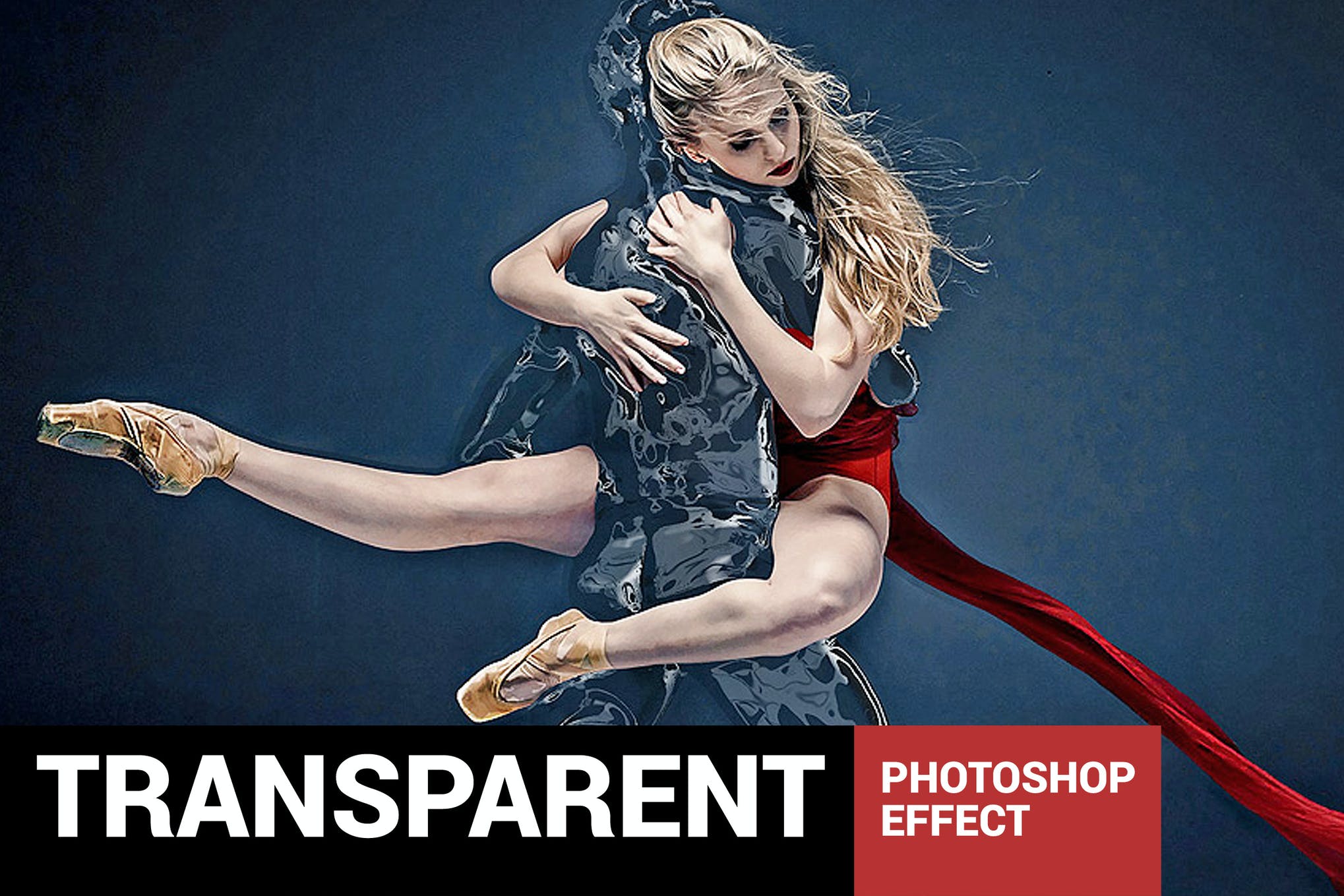 Turn your image into a transparent camouflage thingy with Liquidum. Just brush over the area you'd like to turn transparent, and you're good to go. The other elements in the picture will remain as colorful as they were before. Try out this unique, and innovative action to create something truly magical.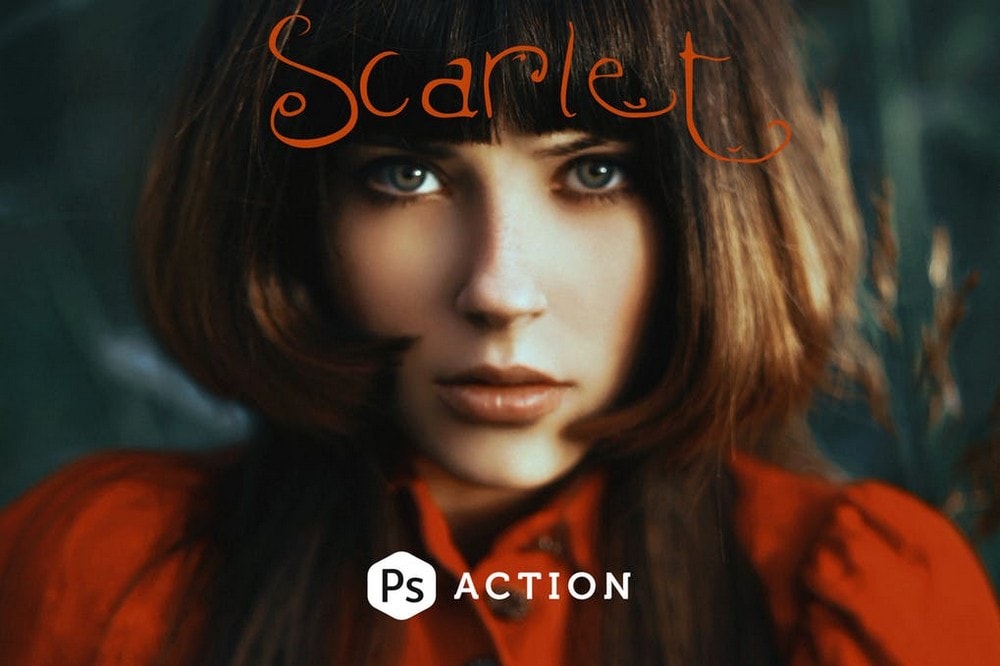 Scarlet is a pair of unique Photoshop actions that feature effects inspired by fantasy films. It includes a regular fantasy film effect and a darkened version of the effect. Both can be used to make your portrait photos, especially portraits taken in outdoor lighting, look more stunning than ever.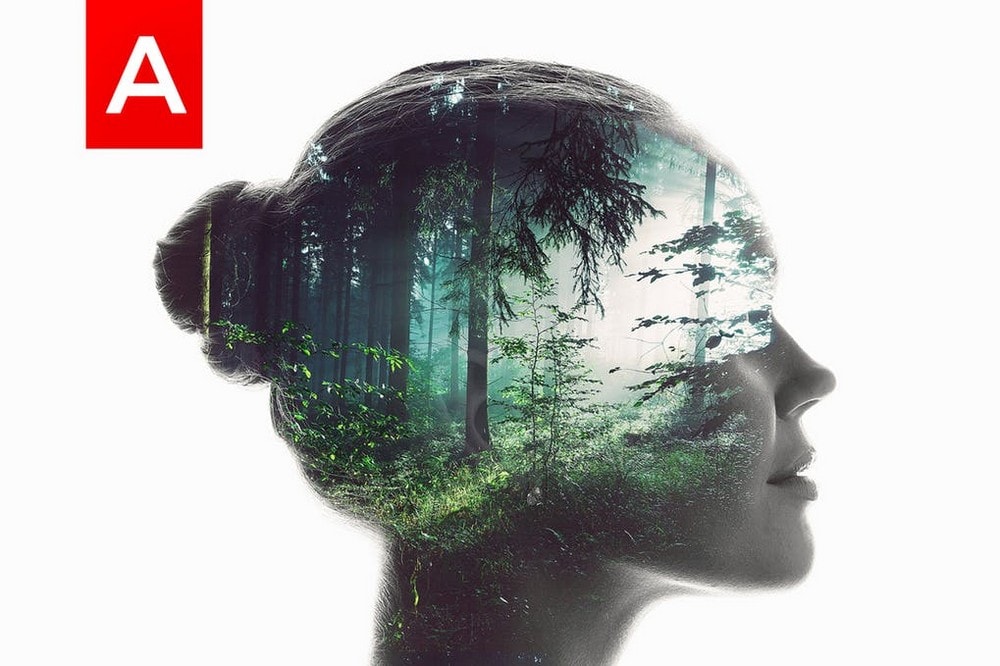 The double exposure effect is quite a popular effect used in graphic design. It's widely used in movie posters and various other designs. It usually takes a lot of work to create this effect, but with this Photoshop action, you can create a similar double exposure design with just one click.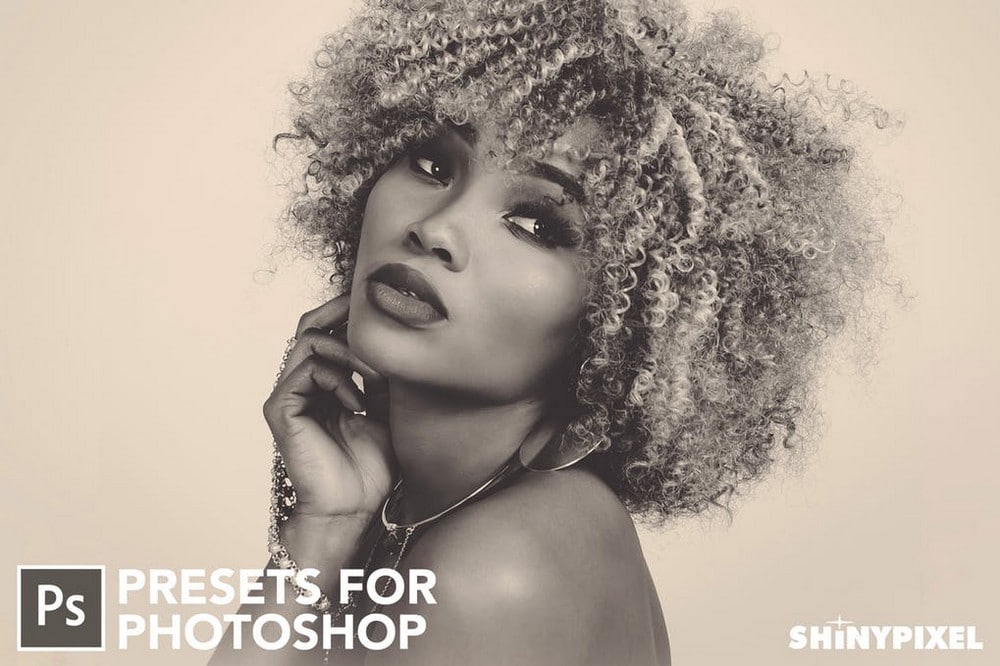 Creating a black and white effect is fairly easy, but you need great skills to create a professional monochromatic effect. Thankfully, with this Photoshop action bundle, you can create the same effect without effort. The pack includes 20 different actions featuring stylish monochrome effects you can apply to your portrait photos.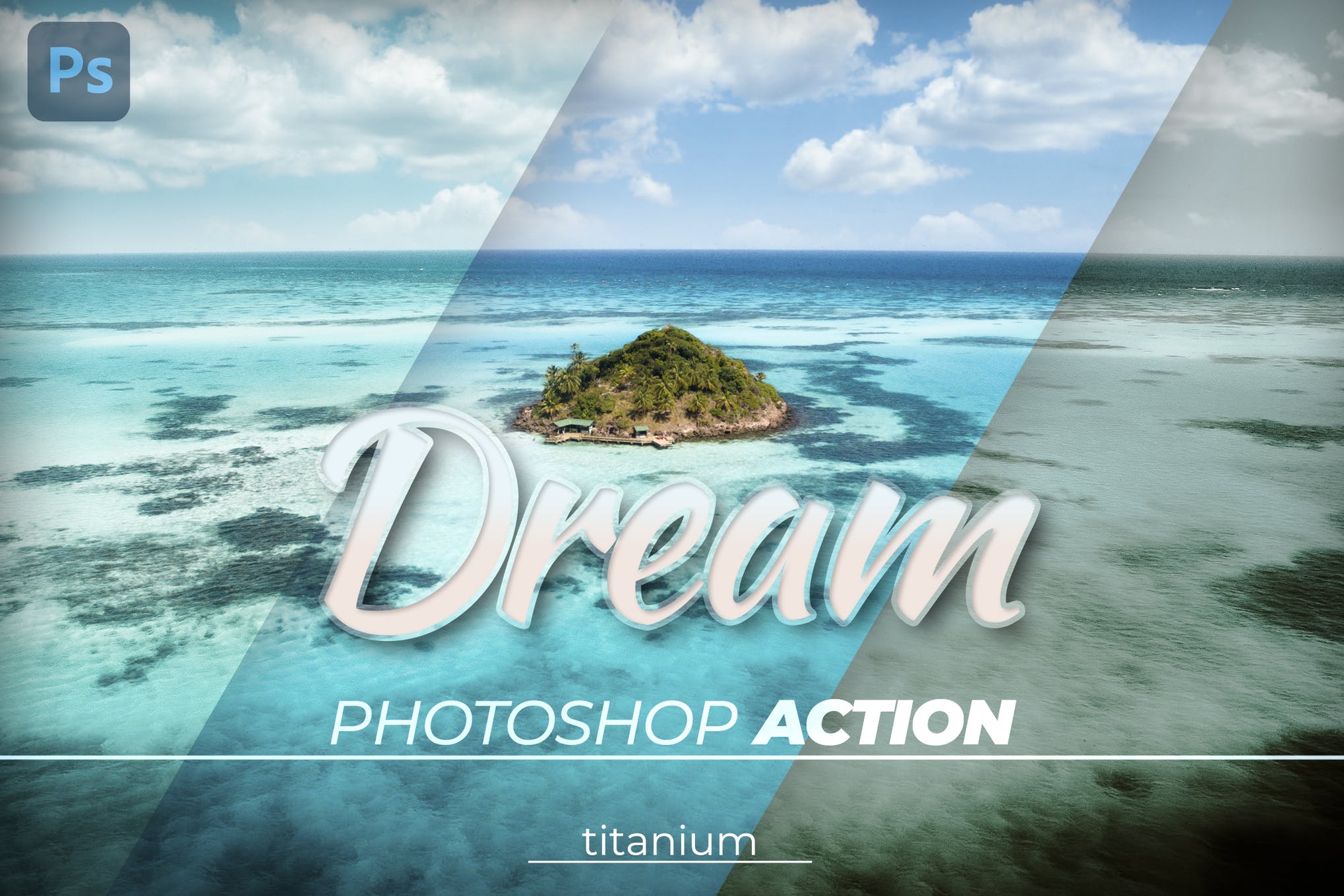 Fancy a way to color correct your images in a quick and professional way? This collection of Photoshop actions is right up your alley. It consists of 15 incredibly fantastic actions for you to use on your pictures and perfecting their overall appearance.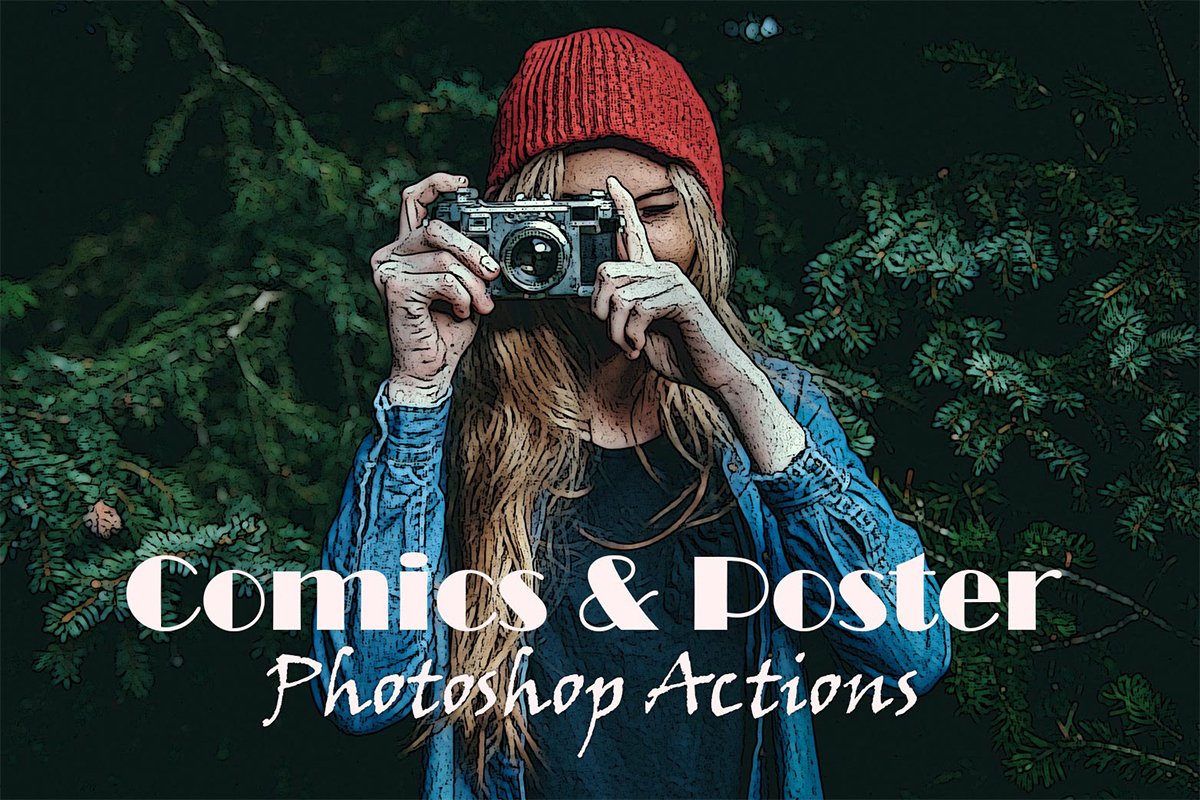 Wanting to transform your pictures into a vintage comic style that is able to attract eyeballs? Look no further than these Photoshop Actions containing a range of amazing features that will make customization a breeze.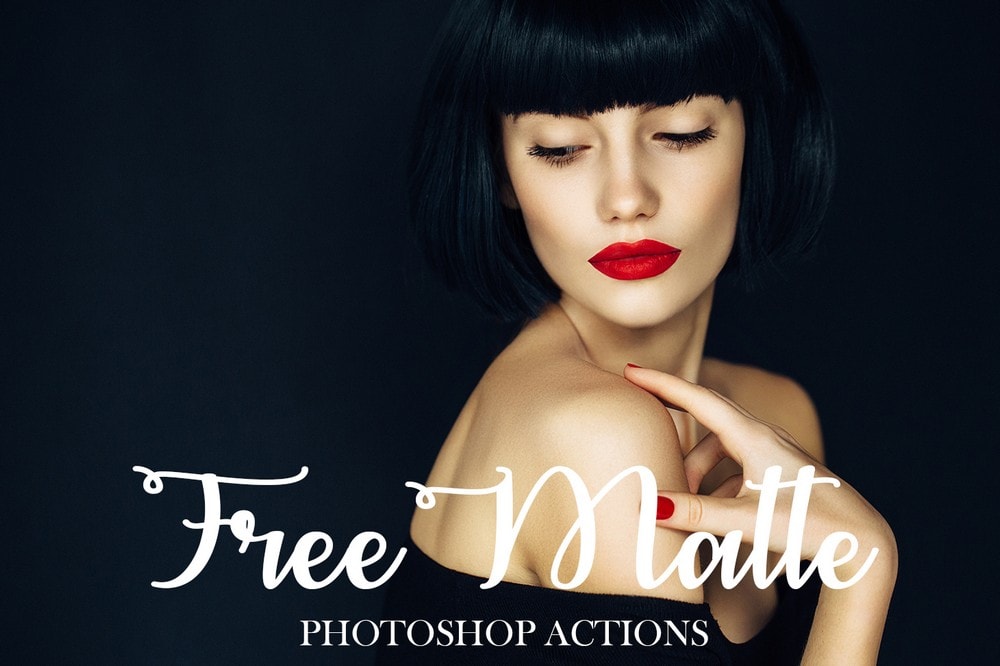 This is a collection of simple free Photoshop actions that feature a faded look effect. It will make your portrait photos look more clean and natural. It's ideal for improving photos for social media. The actions are compatible with Photoshop CS3 and higher.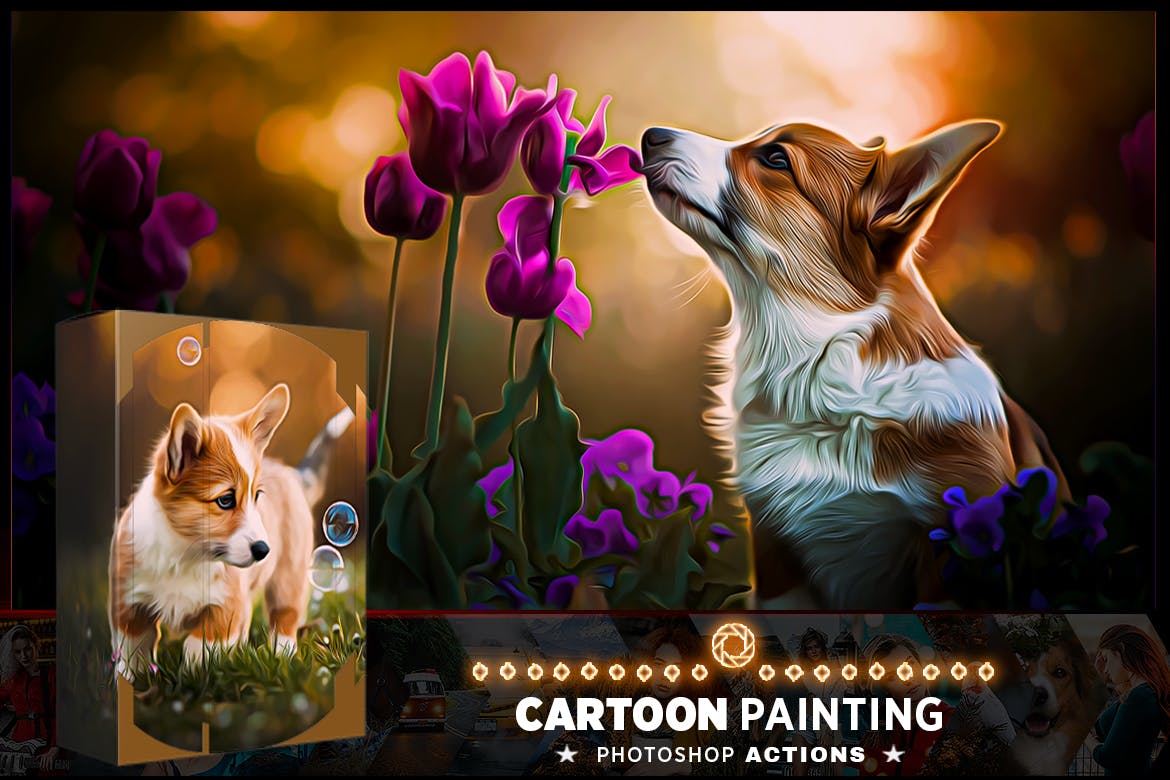 Get that beautiful cartoon aesthetic that you have always wanted for your photos, and blow your social media followers away. The pack comes with everything you'd expect in a professional and high-quality collection of Photoshop Actions.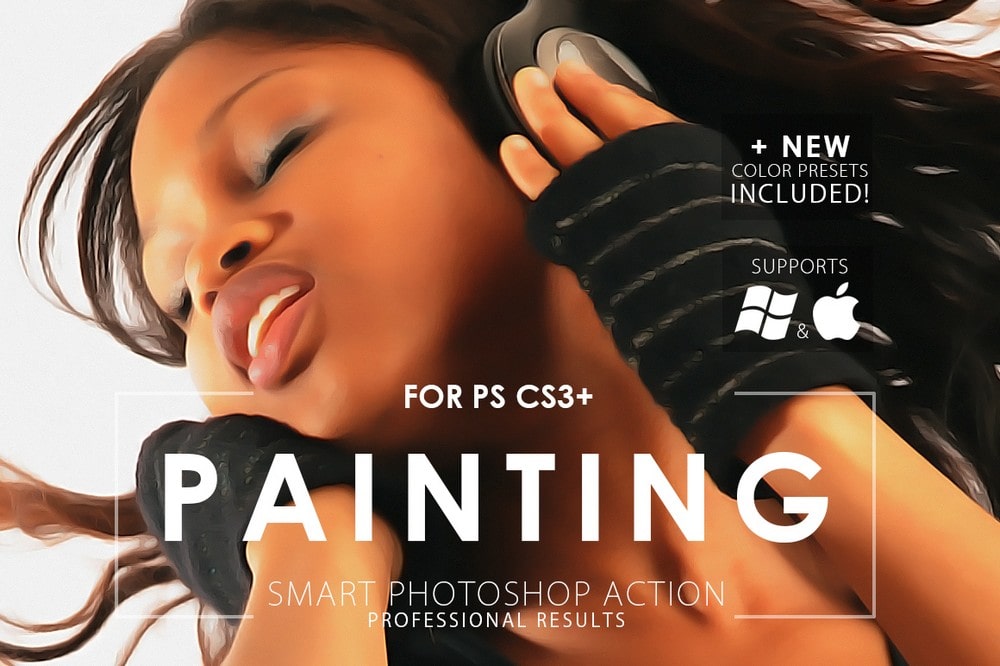 Another easy-to-use free Photoshop action that lets you give a painting-like look to your portrait photos. This action is free to use with your personal projects and it works with Photoshop CS3 and higher. It also comes with a set of color presets to customize the effect to your preference.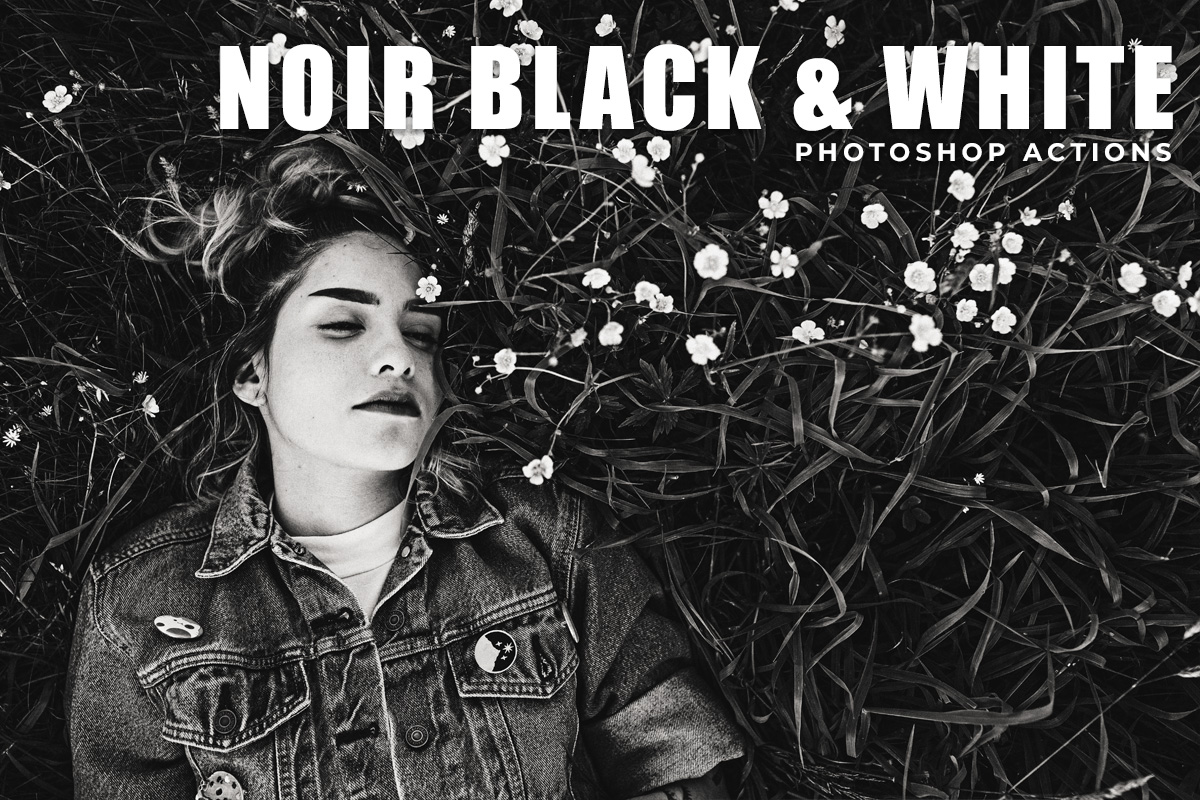 These Photoshop actions will transform your pictures into a vintage beauty at lightning speed. Compatible with Adobe Photoshop CS3, and the above versions, these actions can be fully customized to suit your needs, and are free for personal and commercial use.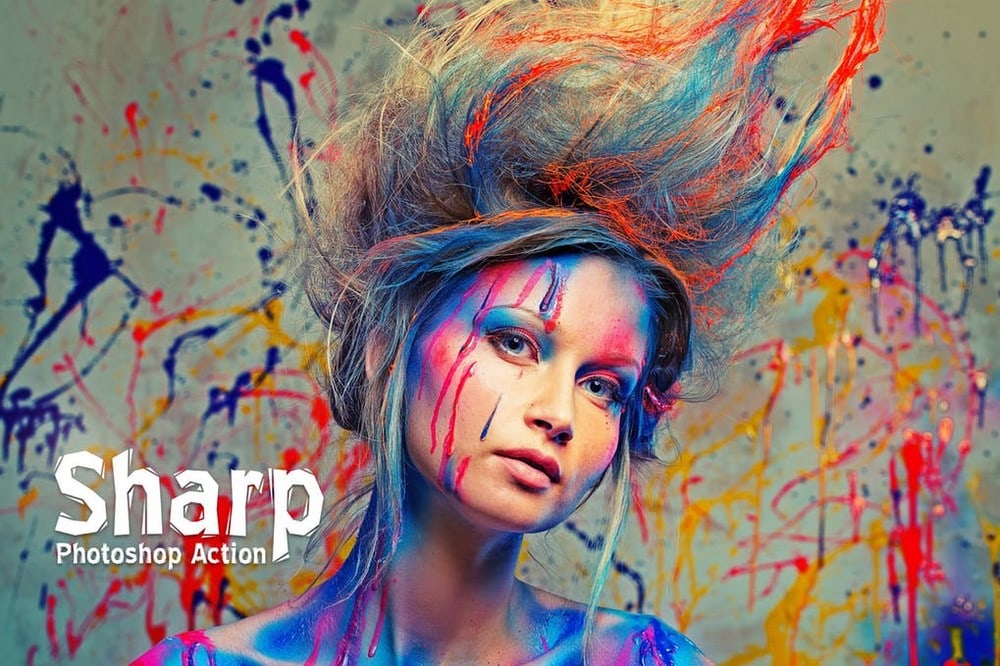 Who needs expensive DSLR cameras to take HDR photos when you can recreate the same effect in Photoshop using a simple action. This professional PS action will allow you to give a high-definition HDR look to your photos with just a single mouse click. It's compatible with Photoshop CS4 and higher and it works with all types of image file formats.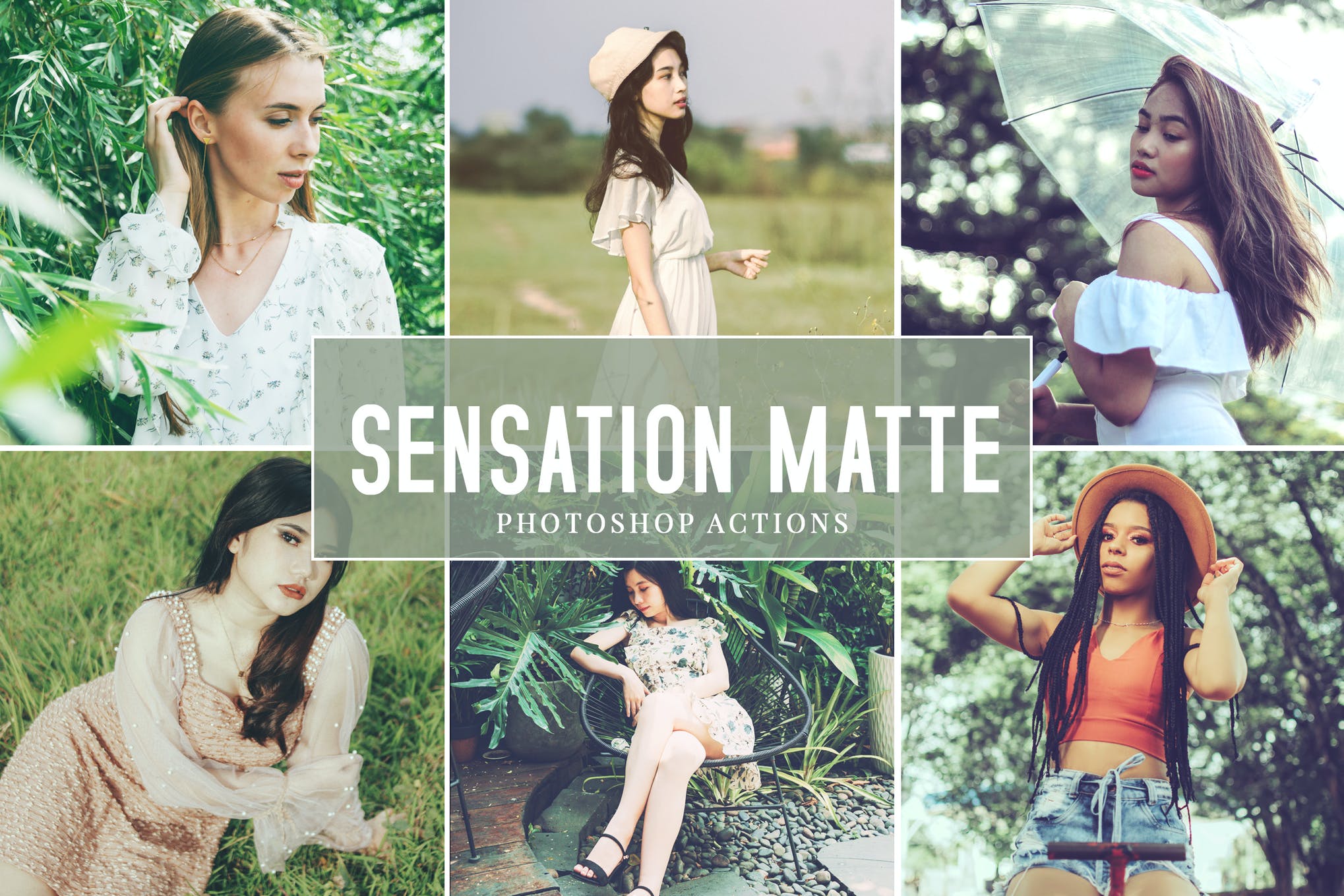 Add warm, faded, vibrant, and high-contrast tones to your pictures with Sensation Matte, a collection of Photoshop Actions that mainly focus on enhancing the color and warmth of your photos and give them a natural and moody appearance.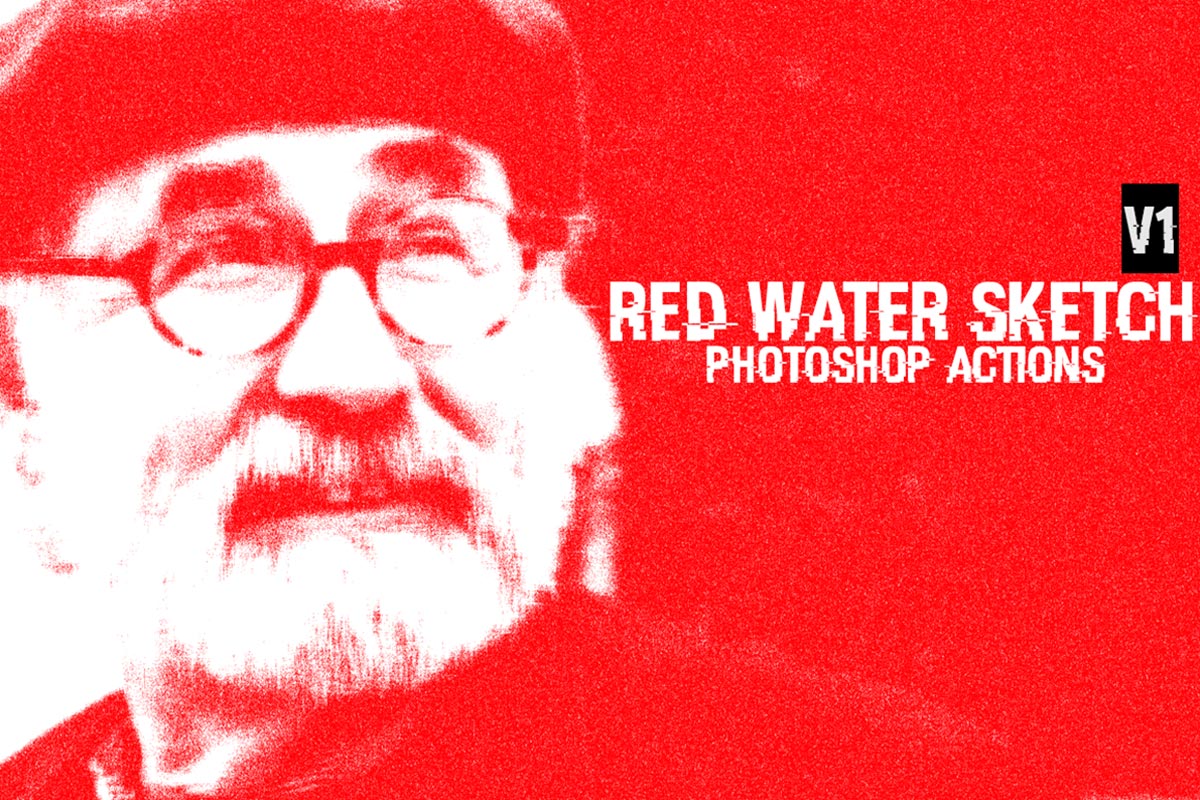 Take your pictures to a whole new level by bathing them in the color of love using the Red Watercolor Photoshop Actions available for free download. Get your hands on the freebie today!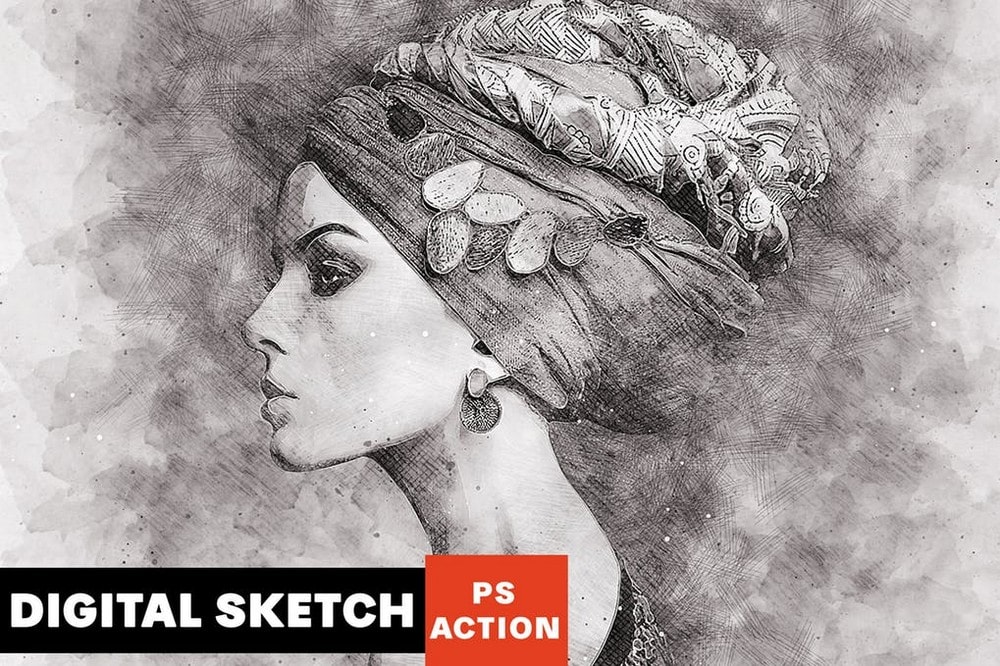 Want to transform your photos into a digital sketch drawing? No need to hire illustrators, this simple Photoshop action will help you get the job done. This action comes with accompanying Photoshop brushes and patterns to create an authentic digital sketch effect in portrait photos.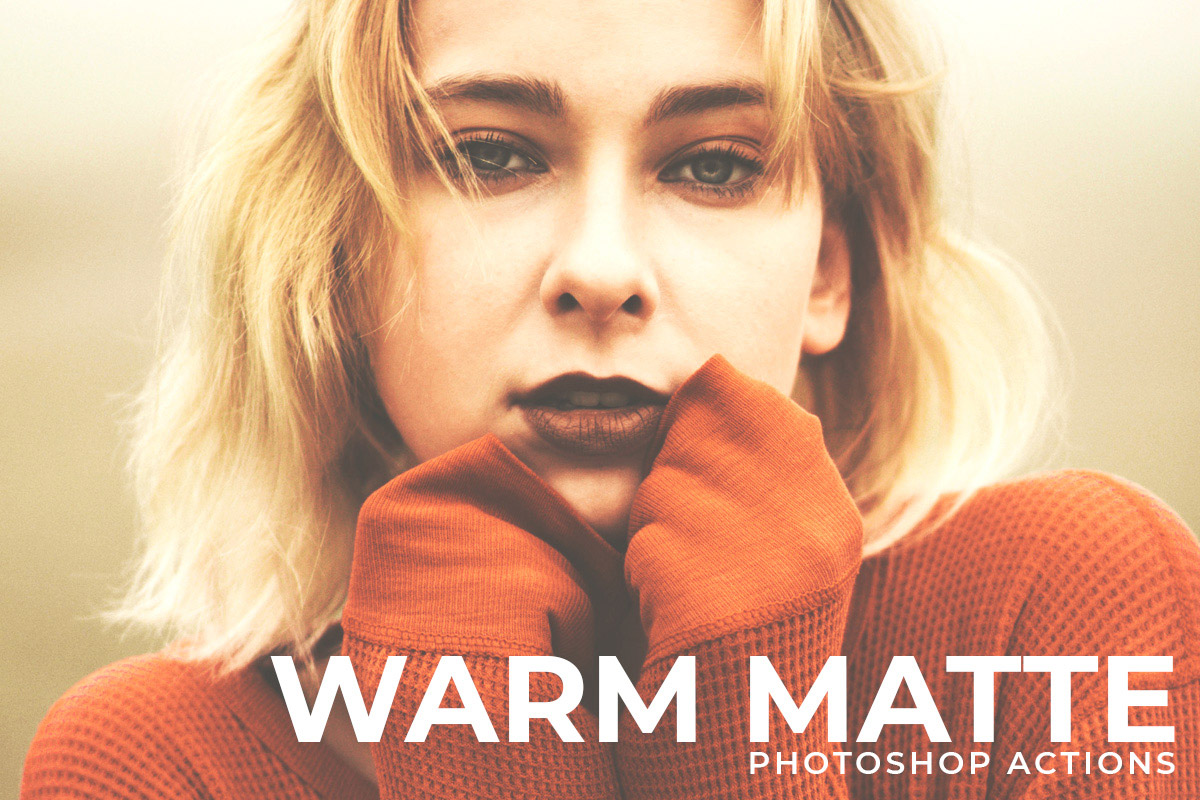 For adding a warm, matte effect to your pictures, this set of free Photoshop actions can be an excellent choice. Each action is created with a lot of love and detail and works swimmingly with portraits, outdoor, and landscape photography.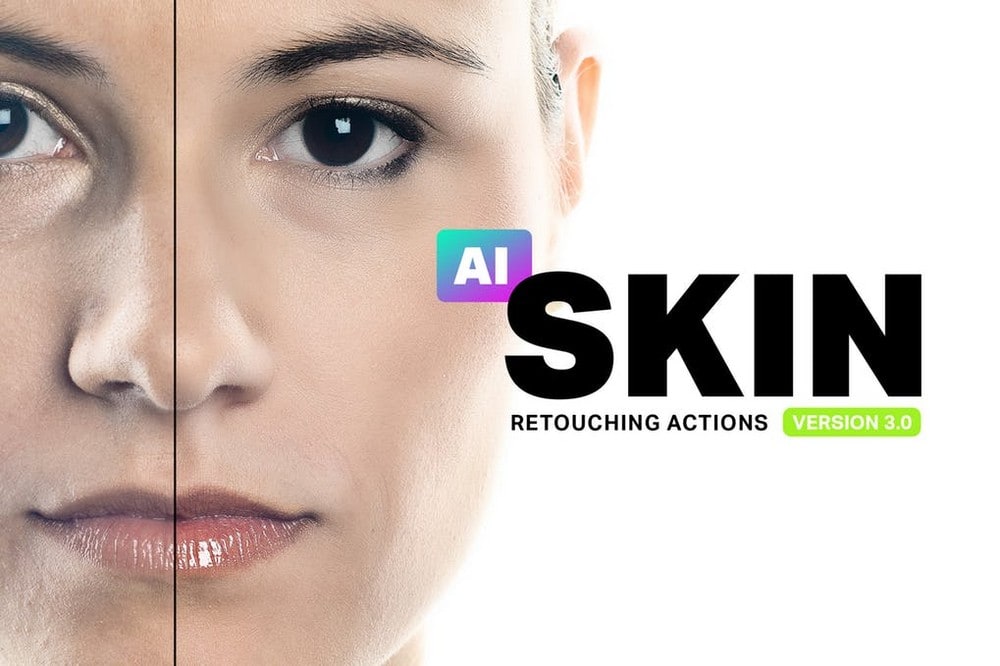 Retouching photos can be very time-consuming. Especially retouching skin is quite difficult. This Photoshop action is designed to help speed up or eliminate that processor. It will lightly smoothen and retouch skin to make your portraits look more professional with just a few clicks. It even includes 34 versions of the effect to match different types of photos.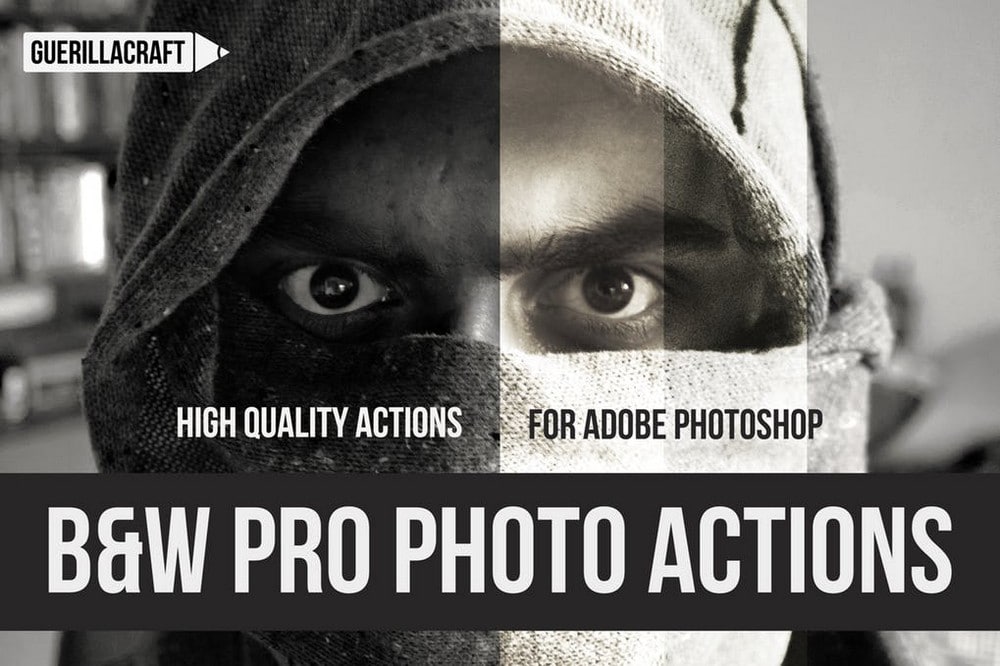 Struggling to create the perfect black and white effect in Photoshop? With this bundle of Photoshop actions, you'll be able to create 27 different styles of B&W effects with just one-click. The actions will work with portrait photos and most outdoor landscape photos as well.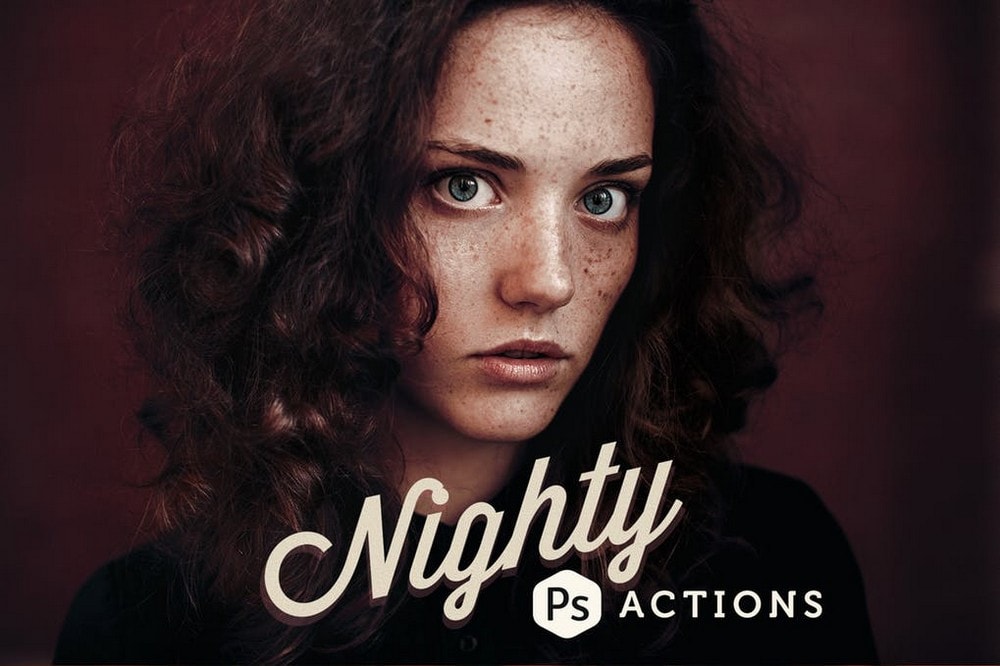 Nighty is a unique Photoshop action that features a dark and gritty effect that'll help make your portraits look more artistic. It includes 9 different variations of the effect and you can easily adjust their settings to match different types of photos. The actions are compatible with Photoshop CS4 and higher.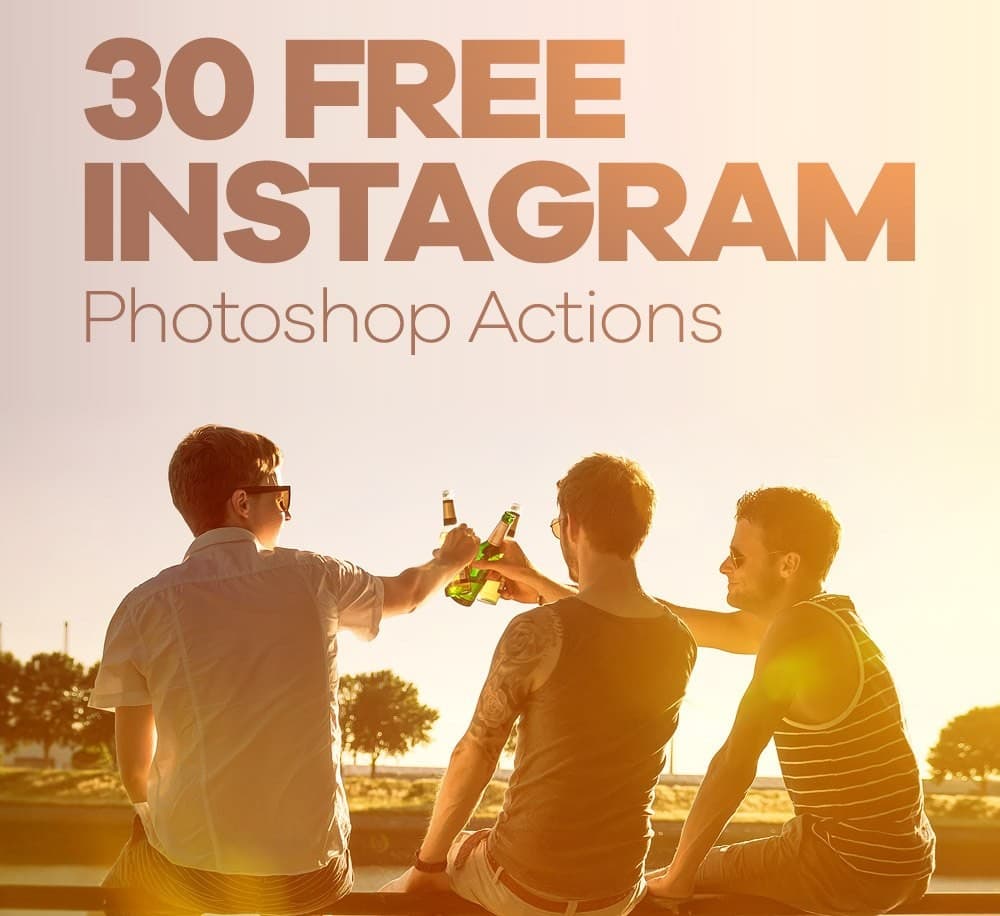 If you're looking for a set of Photoshop actions to add unique filters to your selfies to share them on Instagram and social media, this free PS actions bundle will come in handy. It features 30 different actions with various colorful effects that'll help you make your photos look more attractive.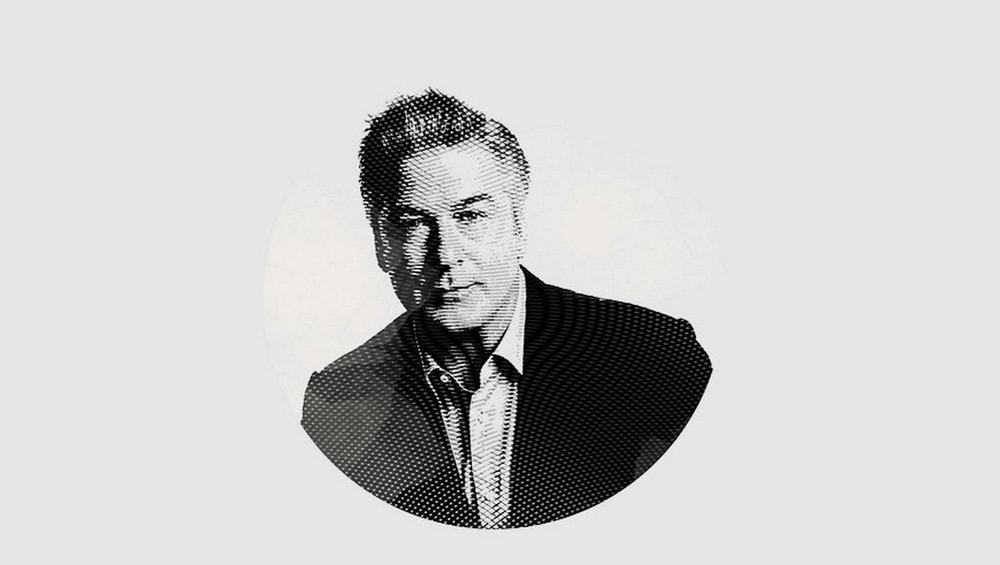 This is a unique Photoshop action that lets you create an uncommon engraved look in your photos. The action is free to download and use with your personal projects. It even comes with a video tutorial on how to apply the effect.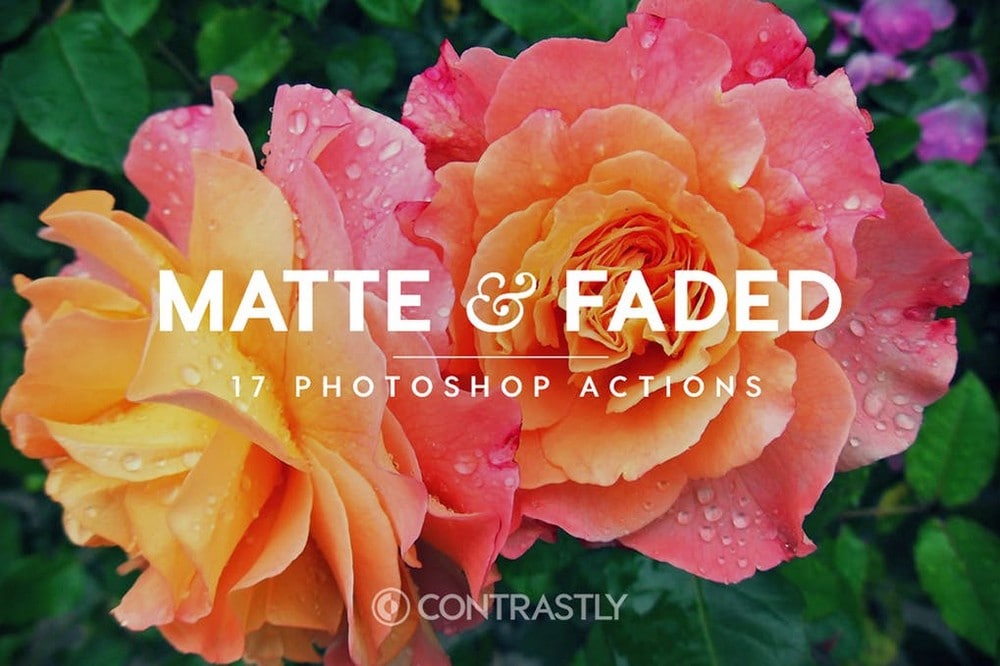 The matte effect is quite commonly used by many photographers to add a natural washed-out look to photographs. With this bundle, you can also add that same faded look to your photos using Photoshop actions. This pack includes 17 different matte and faded effects to match all kinds of photos.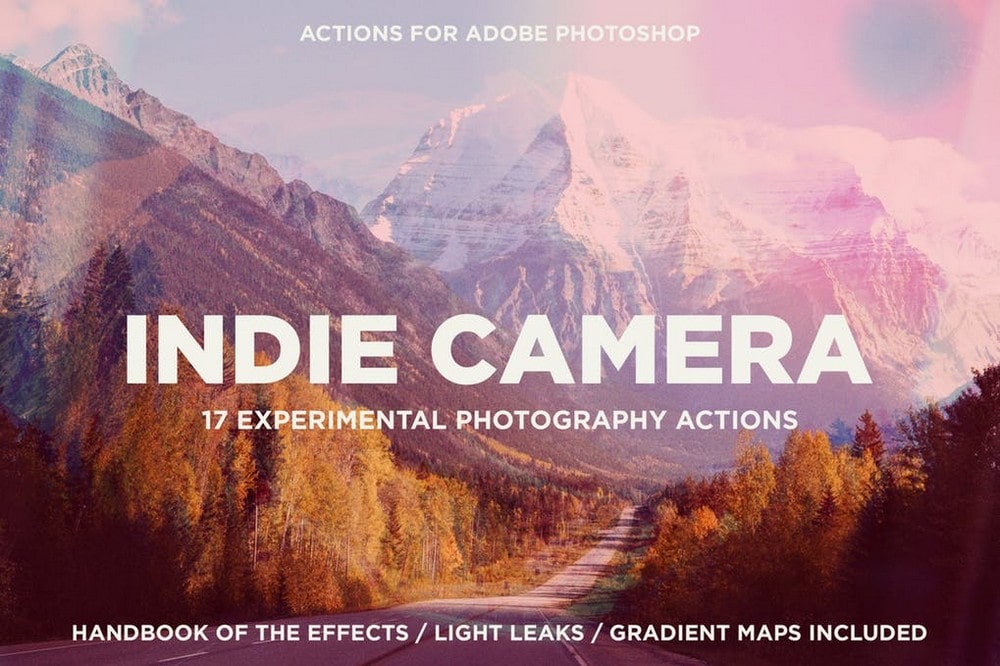 With this collection of Photoshop actions, you'll be able to add a stylish retro look and feel to your portrait and landscape photos. It includes 17 different actions featuring effects inspired by various indie cameras and featuring over 100 gradient maps to customize the effect.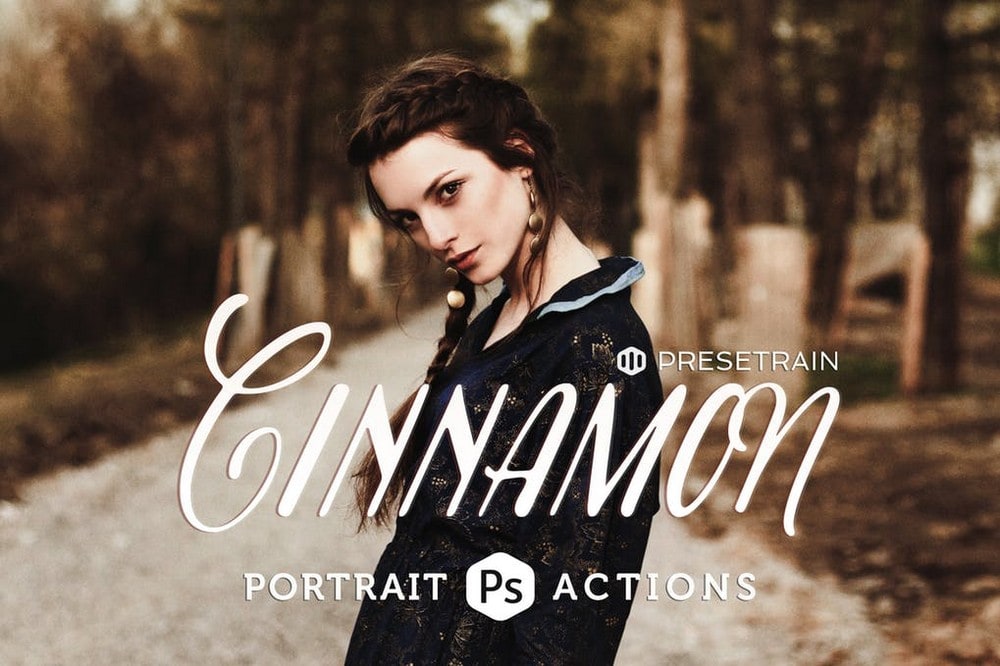 Tired of adjusting the tone of photos one by one? Then this Photoshop action will allow you to optimize the tone of photos with just a few clicks. The bundle comes with 6 different actions designed for portrait photos. Each action has a different toning effect that'll create a unique retro effect.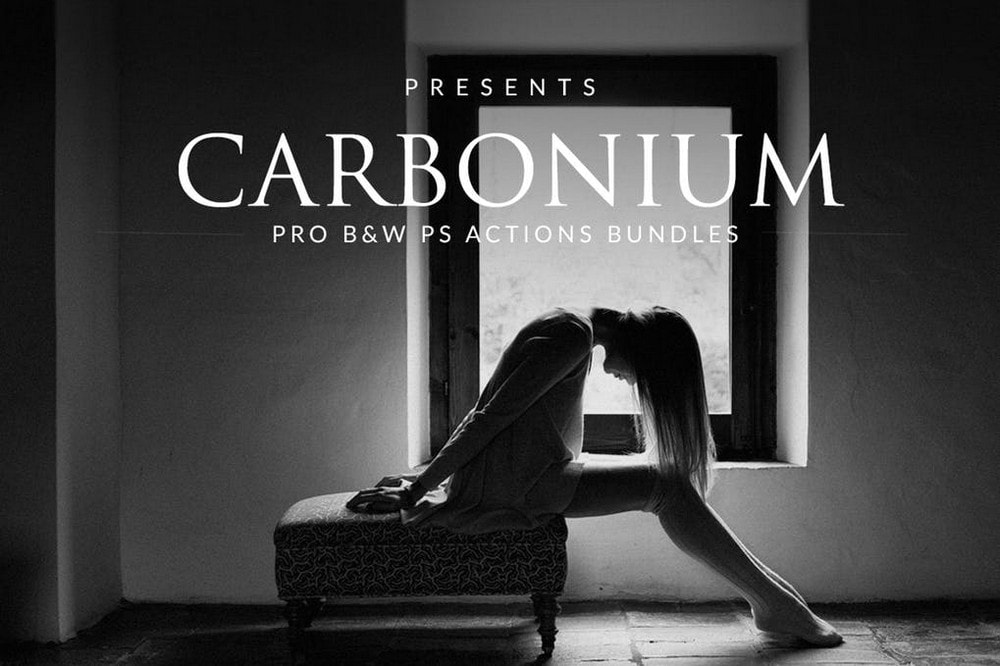 Yet another collection of black and white Photoshop actions. This bundle features 16 different actions featuring authentic black and white effects as well as effects with vintage and classic looks. Each action creates an effect that can be easily customized to your preference as well.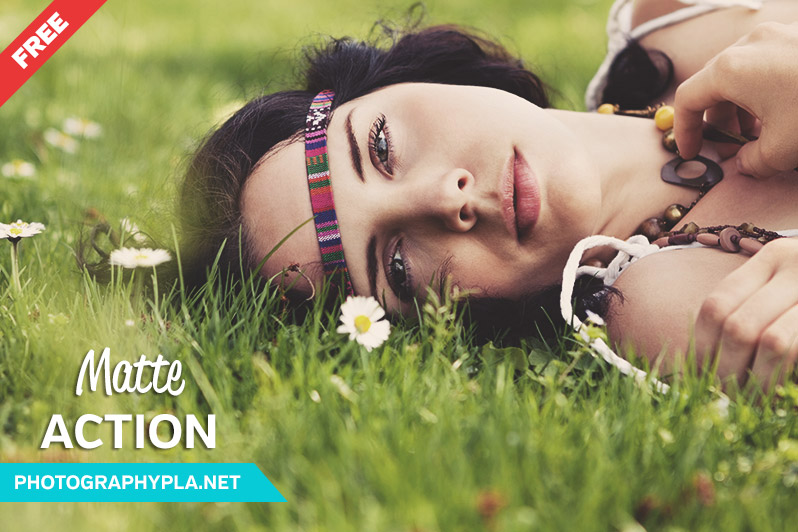 If you want to give your photos a warm, matte finish without splurging on a premium Photoshop action, this freebie is right at your disposal. It's a great option for beginners just looking to dabble in Photoshop editing. Download it right now!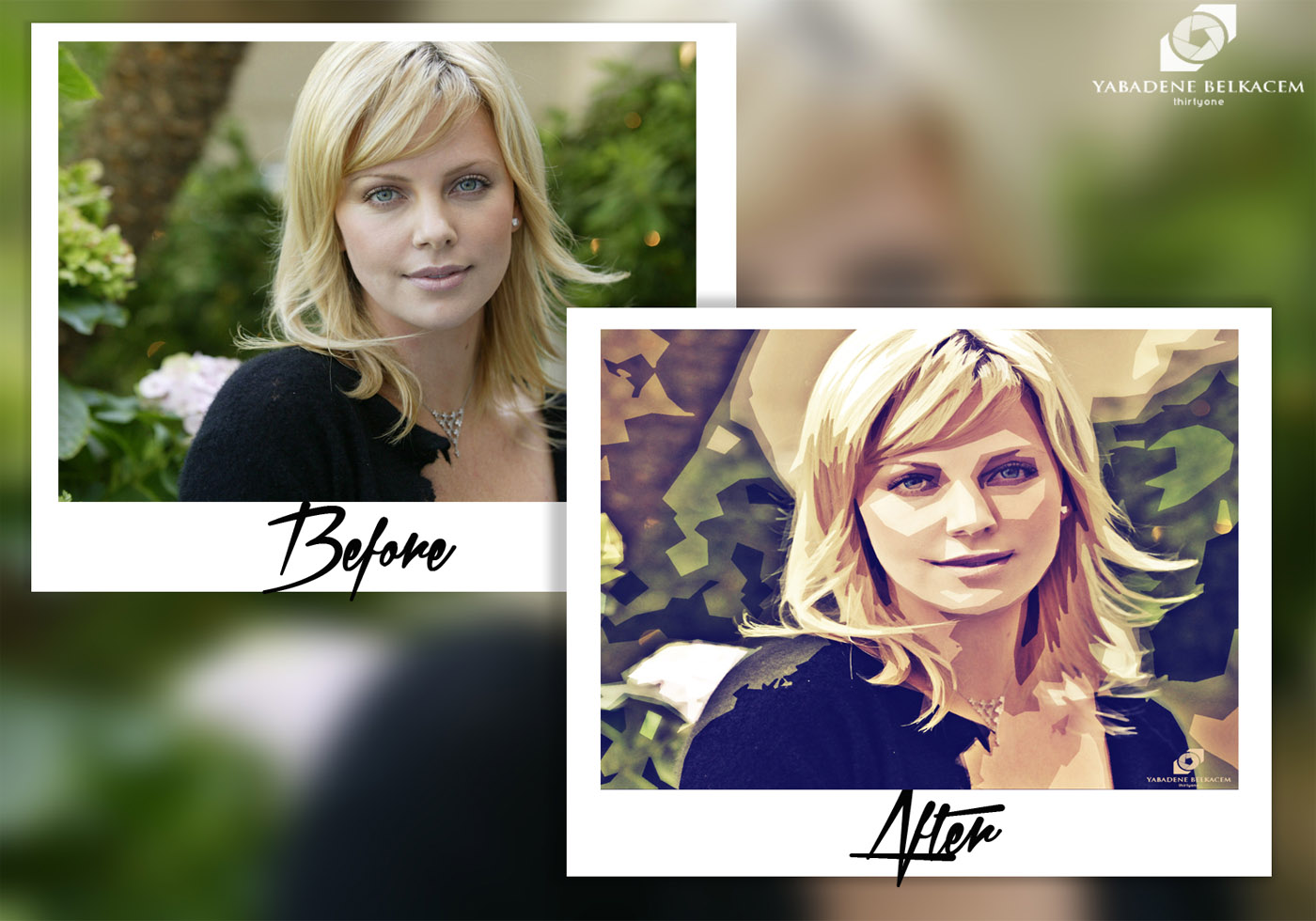 This Photoshop action is a delight for all the GTA enthusiasts out there. It will convert your pictures into animated GTA-esque covers in just a couple of minutes. You're just required to adjust a thing or two, and you've got yourself a masterpiece ready.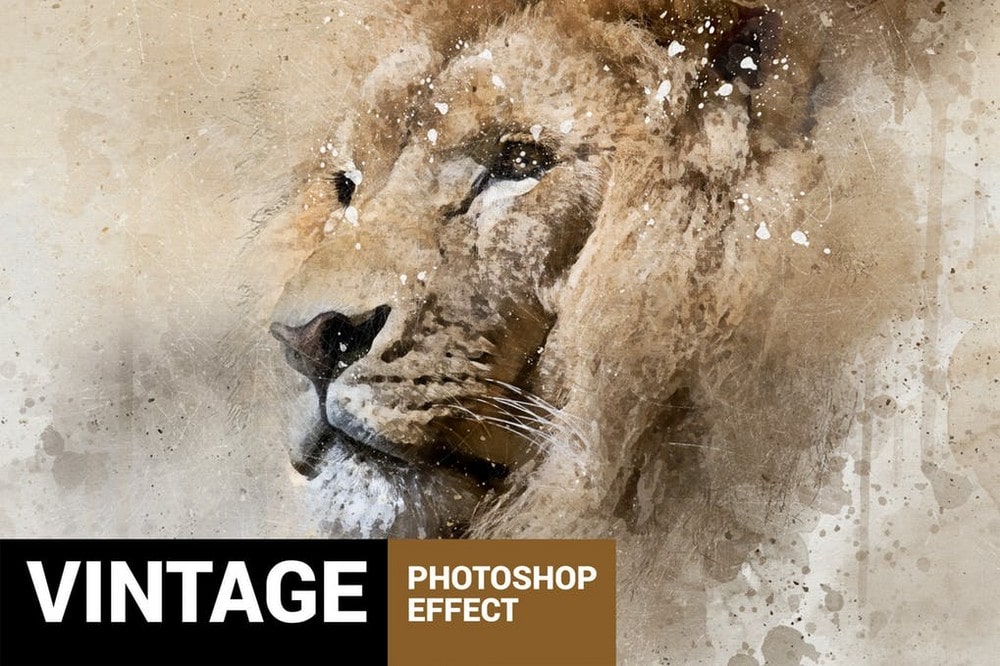 This action will help you make your ordinary photos look like watercolor paintings. And it will only take a single click. This is an impressive Photoshop action that features 20 different color presets and accompanying brushes and patterns to help create an authentic watercolor painting effect.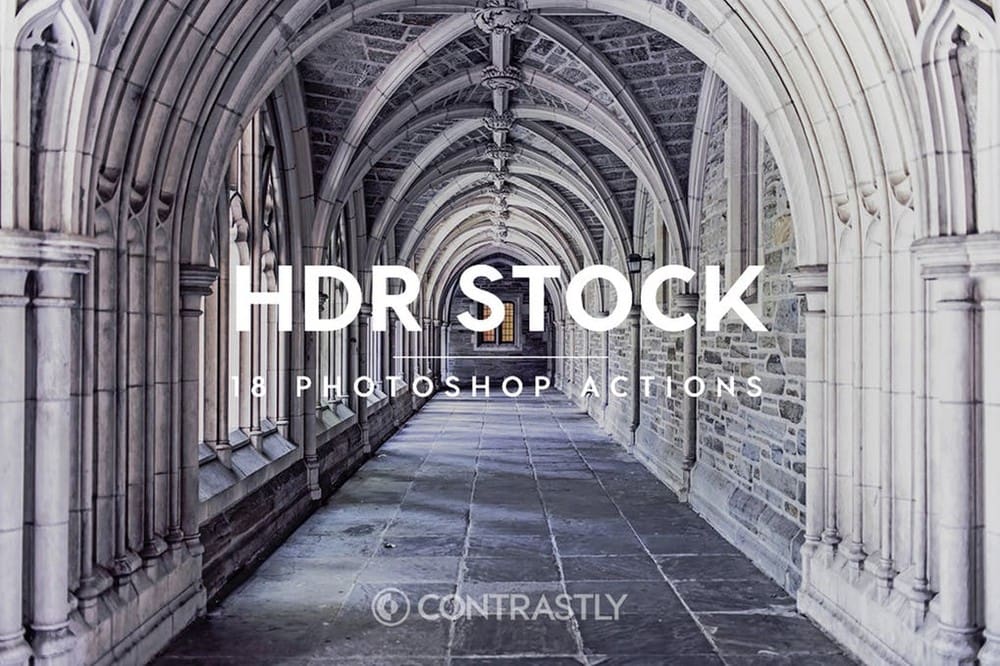 Another bundle of HDR Photoshop actions featuring 8 different presets. These actions are ideal for giving an HDR look to your landscape and outdoor photos. Each action creates a non-destructive effect so that you can easily customize the effect to your preference as well.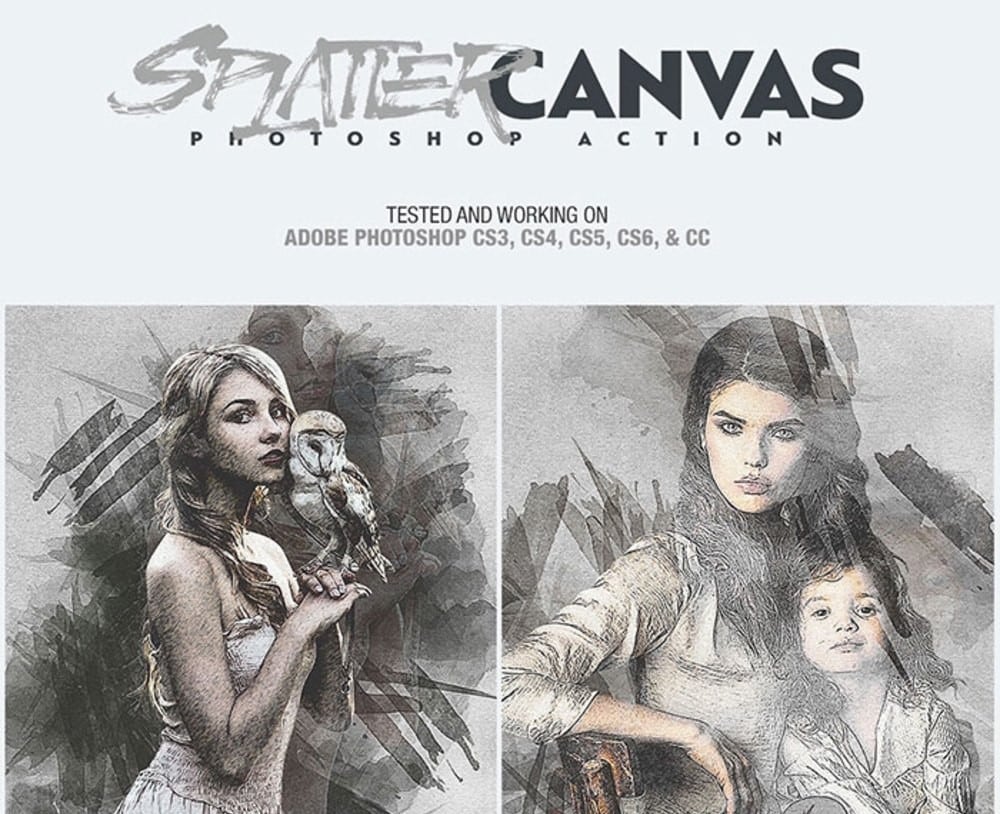 Splatter Canvas is a free Photoshop action that comes with a unique effect that gives your photos an artistic look and feel. The action lets you adjust colors and add textures to personalize the effect to fit different photos. The effect is completely non-destructive.
A collection of 5 free Photoshop actions for adding a simple black and white effect to your landscape and portrait photos. The actions in this pack create non-destructive effects and are easily customizable as well.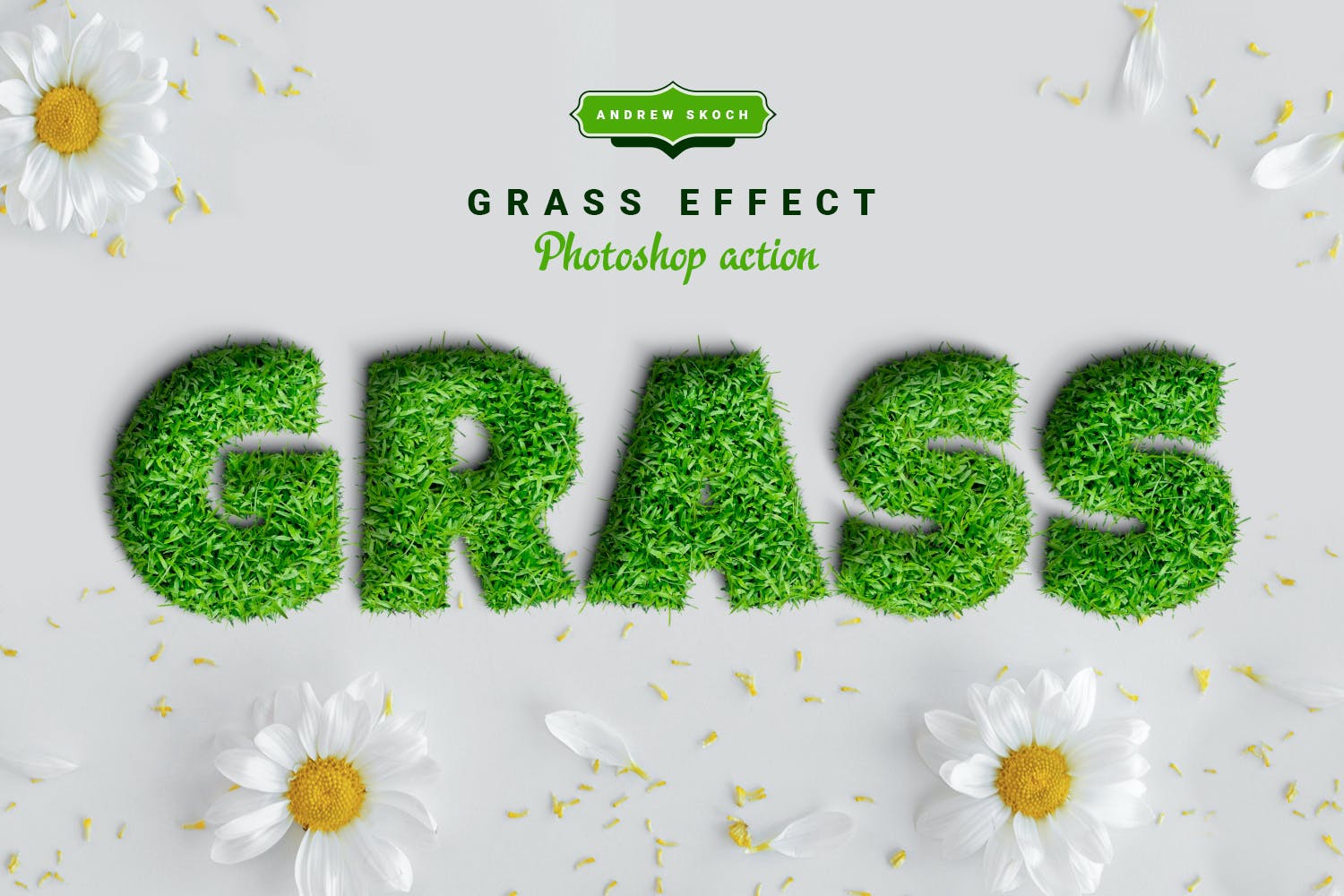 Whether you want to emulate the natural green grass, tropic grass, autumn grass, or red grass, this Photoshop Action has got you covered. The action is super simple to use and customizable in just a few easy clicks.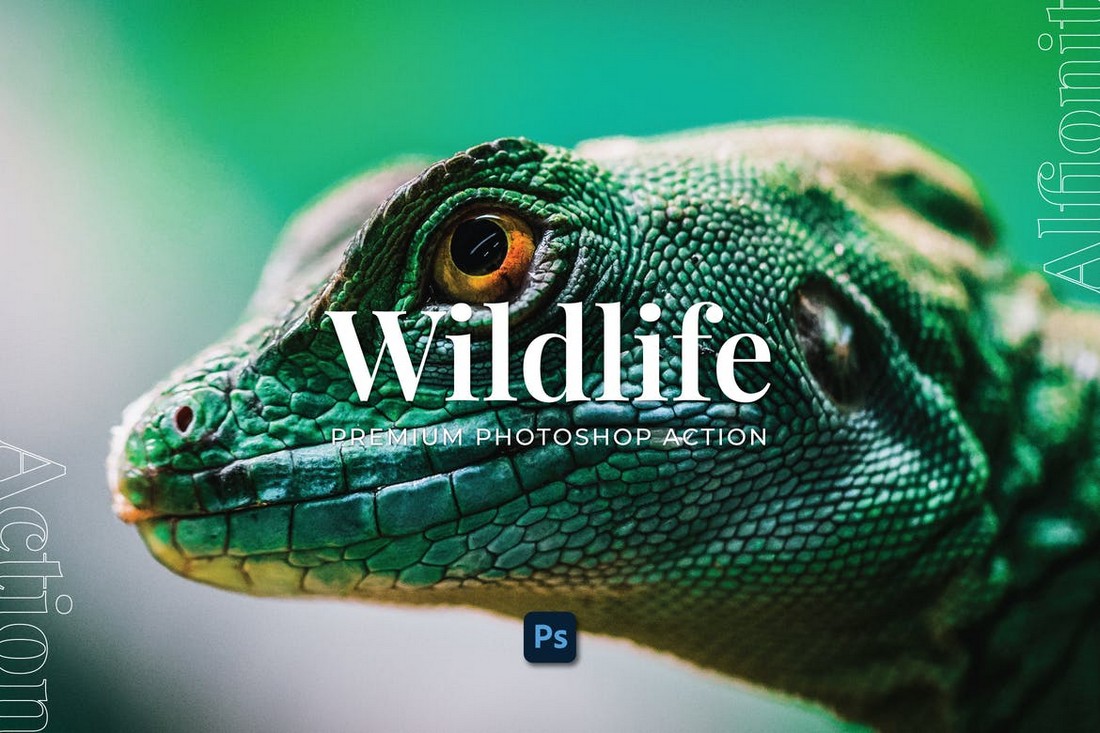 This Photoshop action is specifically designed for improving and enhancing wildlife photography. Whether you shoot wildlife photos with your phone or a DSLR, this action will help make your shots look even more professional.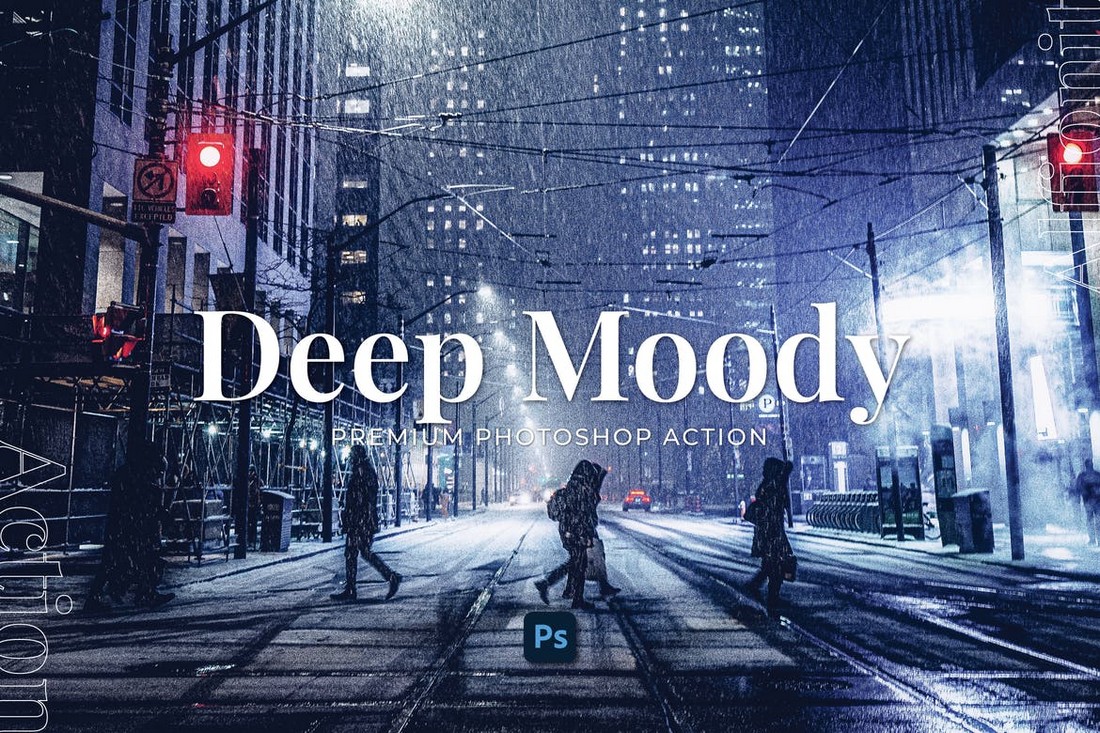 Add a deep, dark, and moody effect to your photos with this quick Photoshop action. The effect creates a unique effect that you can use to create artistic photo designs. It's especially suitable for nighttime and street photography.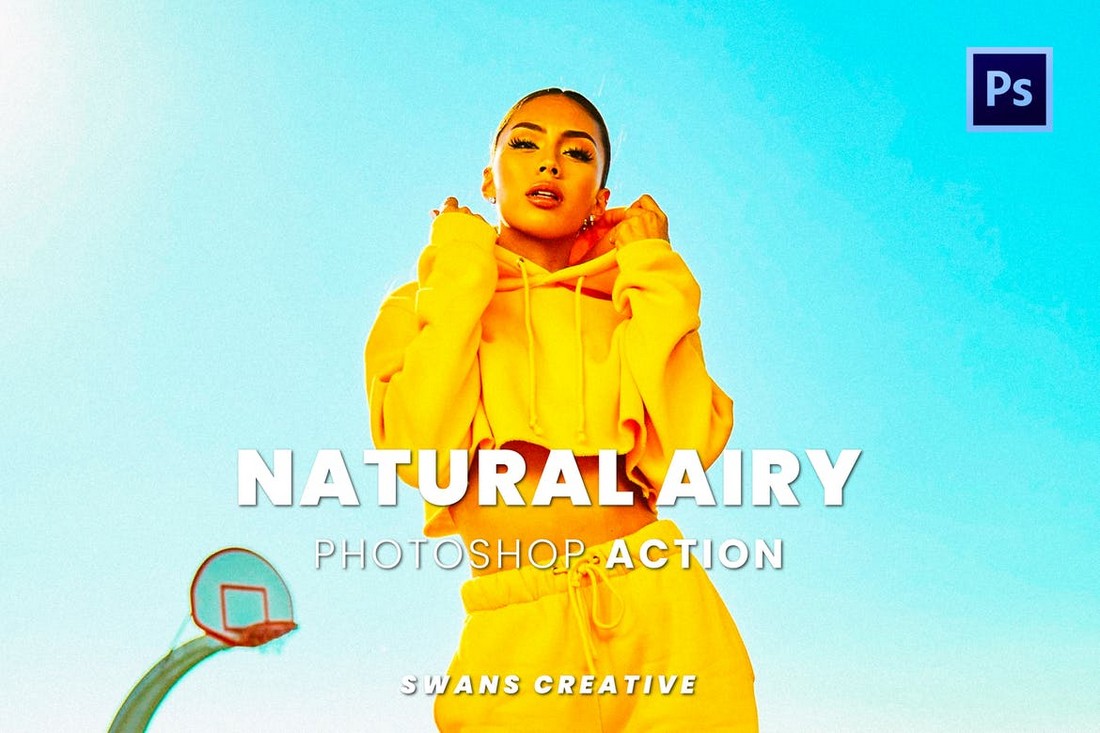 This Photoshop action allows you to give a light and airy look to your selfies and portrait photos. If you're an influencer or editor working on a photoshoot for social media, this action is a must-have for you.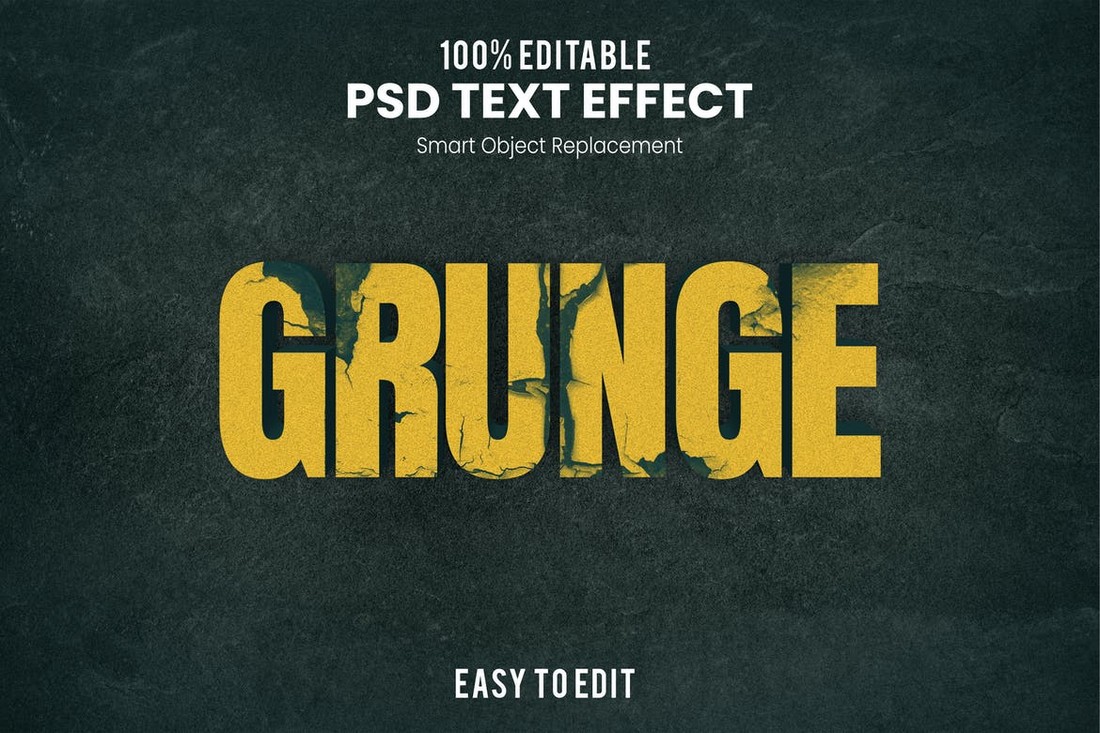 This is a Photoshop text effect that comes as a pre-made PSD file. You can use it to design attractive text designs with just a few clicks. It features organized layers for you to easily edit the text as well.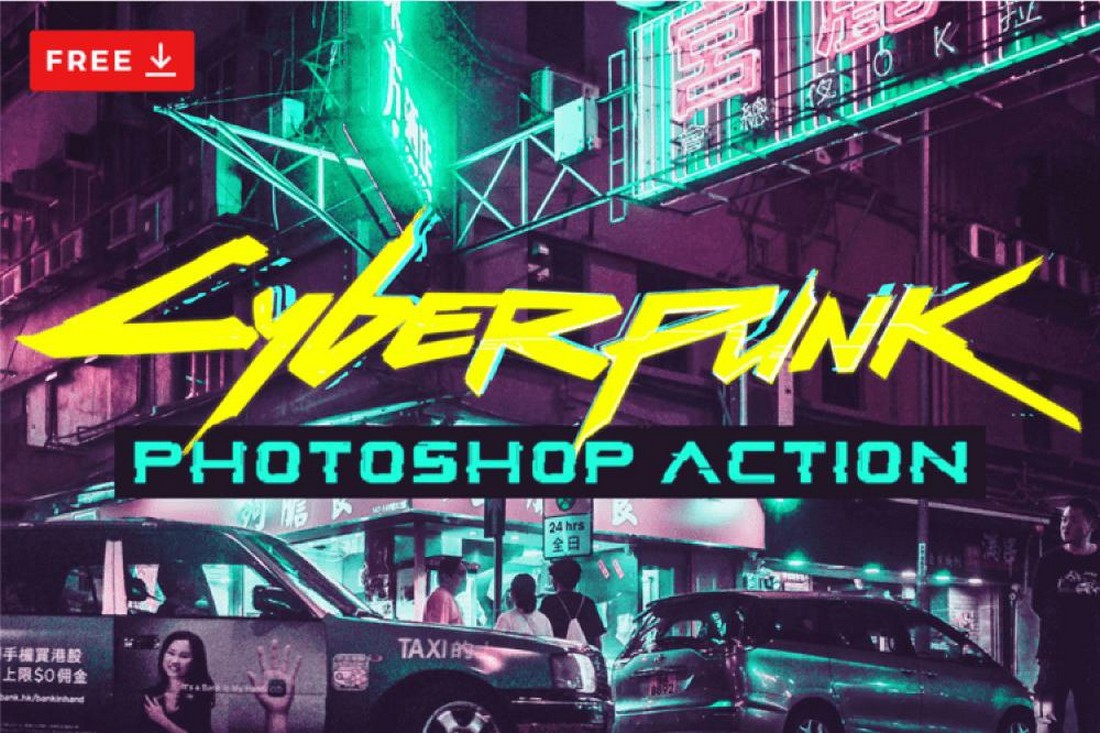 If you're a fan of the new cyberpunk design trend, this Photoshop actions kit is a must-have for you. It includes 10 stylish cyberpunk-themed effects for giving a futuristic look to your graphic designs.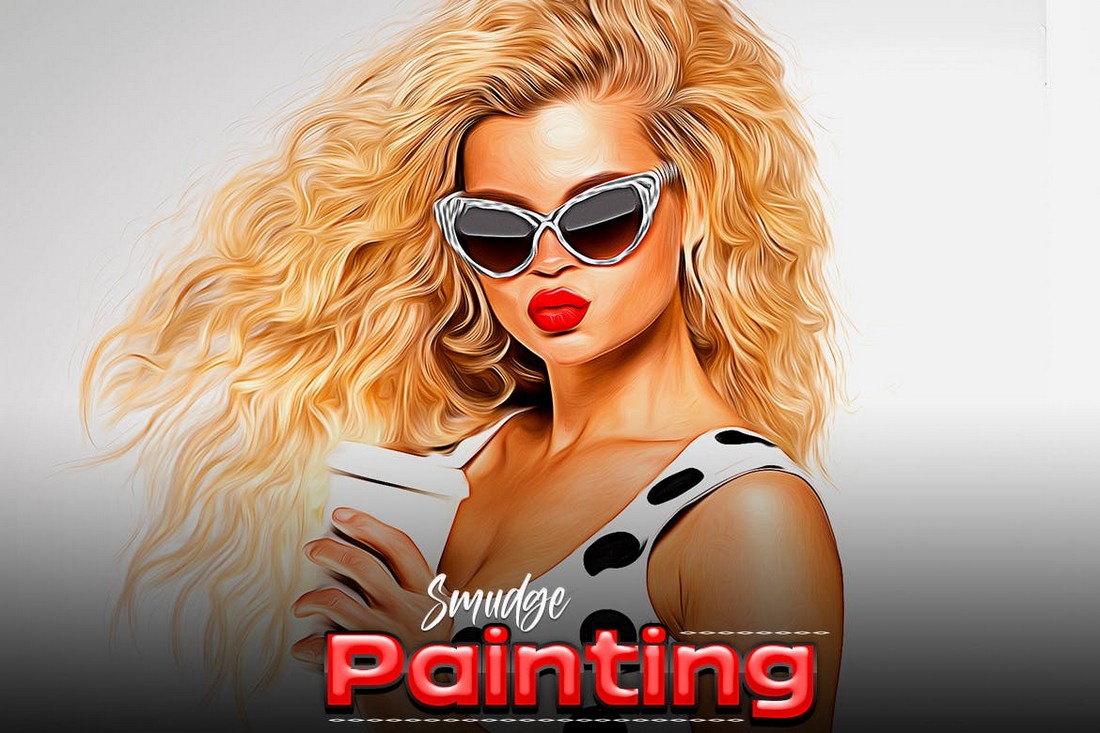 You can design a creative smudge painting effect with your photos using this Photoshop action. It features a simple effect that gives an artistic look to your artwork.