25+ Best Adobe InDesign Templates for Any Design Project in 2021
Whether you're a professional graphic designer, working on your Adobe InDesign skills, or simply looking for a fun and creative new hobby, one of the best ways to quickly create stunning designs is by using a professionally made template as a base and then simply editing it to suit your own style and aesthetic.
No more wasted hours spent trying to figure out the basics of creating a layout, or choosing a font to match your other graphics – all of the tricky stuff has been taken care of, leaving you with the fun task of customizing and leaving your own creative mark on the finished product!
No matter what kind of project you're working on, from magazines and resumes to brochures and flyers, there's bound to be a template here that's a perfect match for you – and each one is ready to be downloaded and used straight away, from Envato Elements and selected free online sources.
So what are you waiting for? Let's take a look at the best Adobe InDesign templates for any design project in 2021.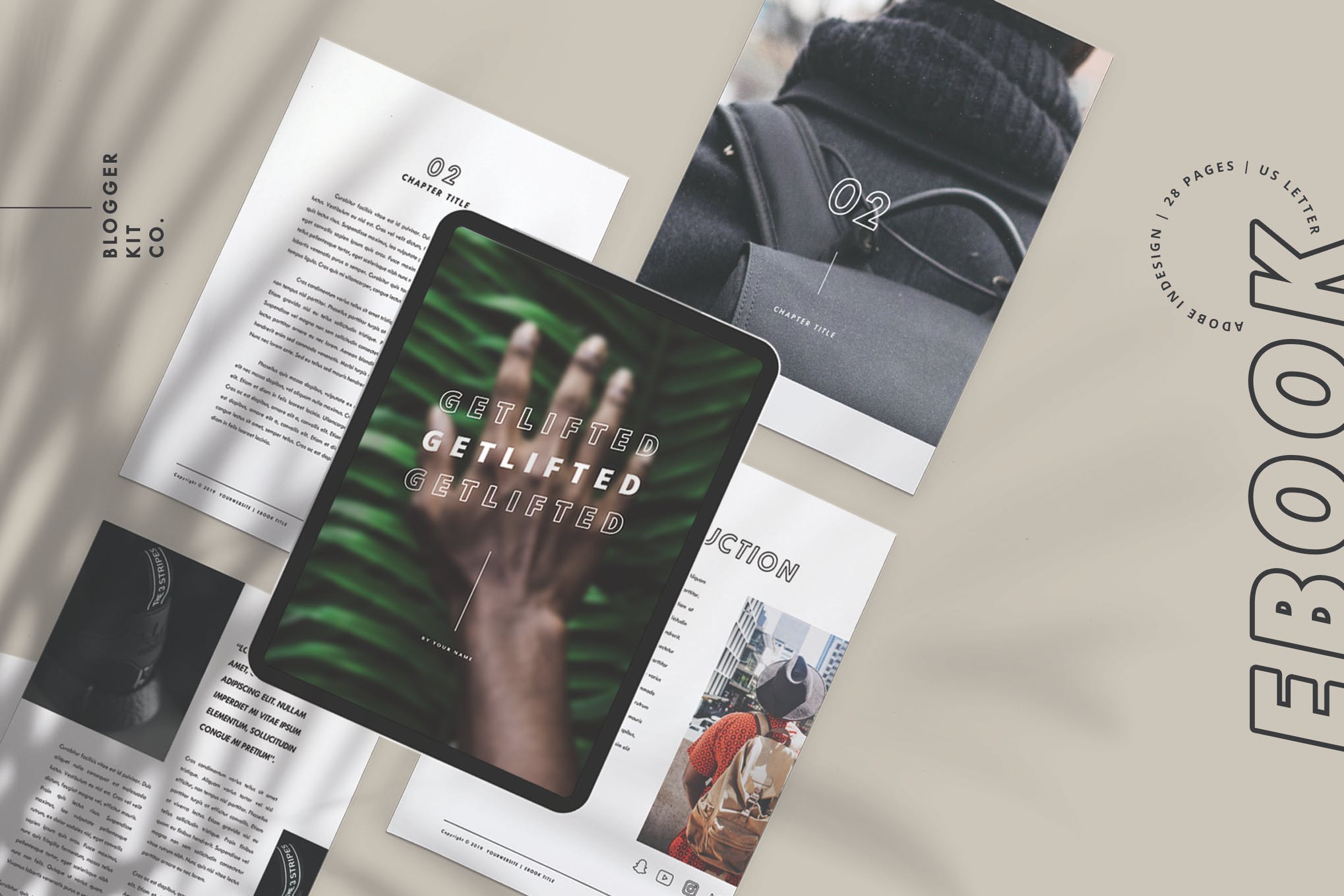 The Get Lifted is an InDesign eBook template that is sure to make an impression. It features 28 pages, modern, and creative design, drag and drop picture placeholders, free fonts, and hundreds of icons plus a range of other amazing features.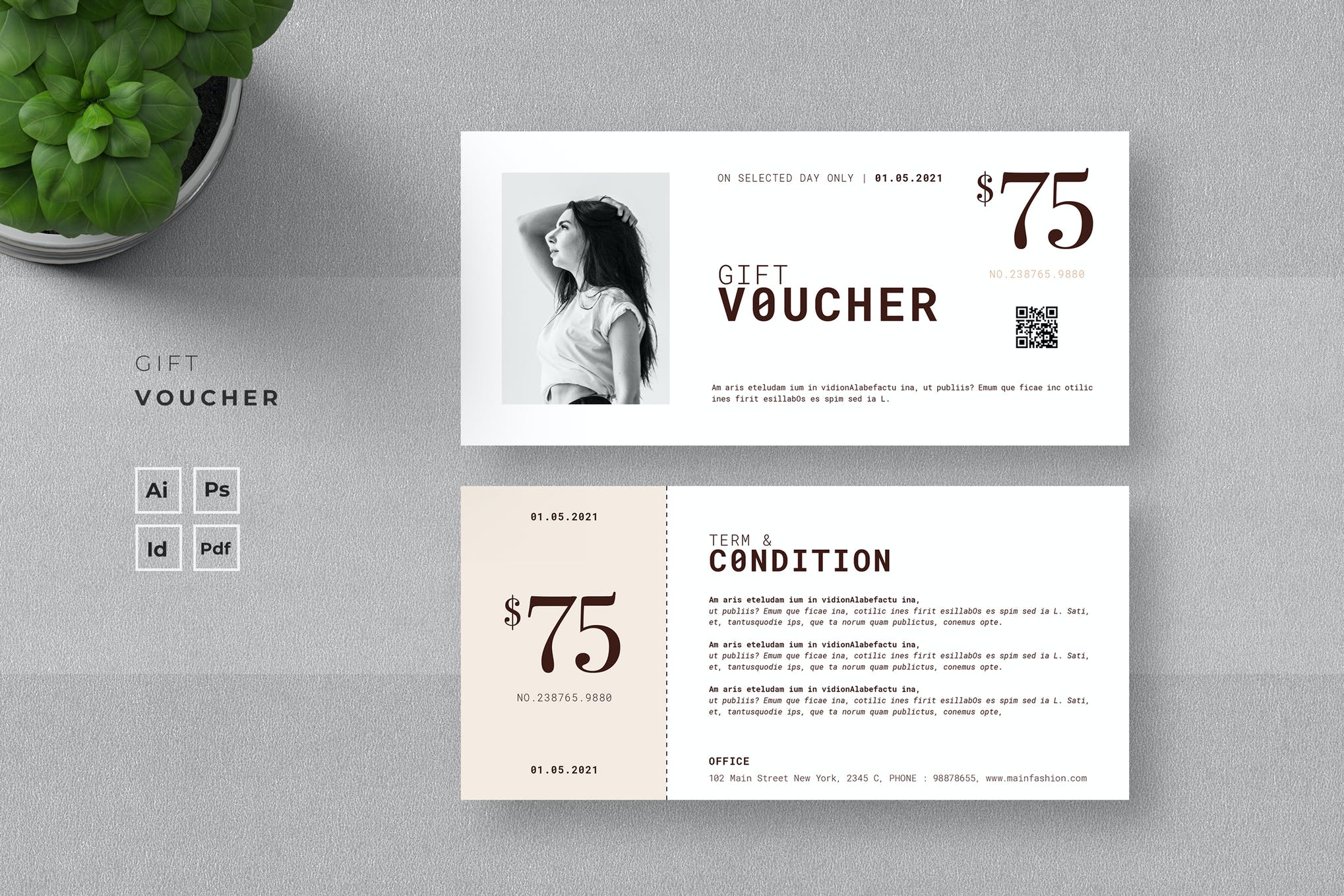 Next up is a simple and eye-catching voucher template that can be used for virtually any purpose or business under the sun. It comes in a print-ready format and is compatible with Adobe InDesign, Illustrator, and Photoshop. One of the best InDesign templates out there.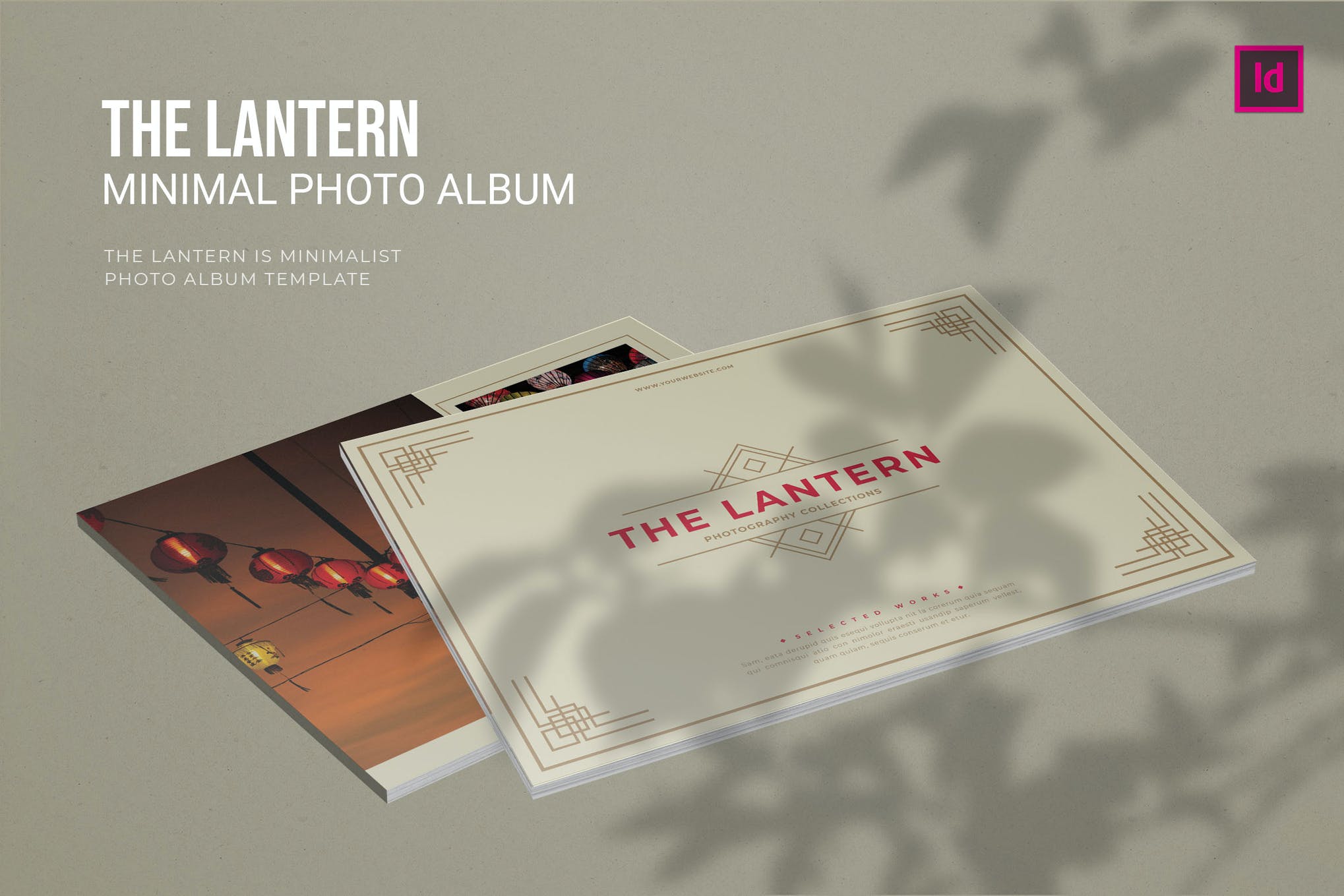 The Lantern is a minimalist and professional photo album featuring 12 easy-to-edit pages, clean and modern layout, and a smorgasbord of customizable options. It can be used as a family, wedding, or photographer's album.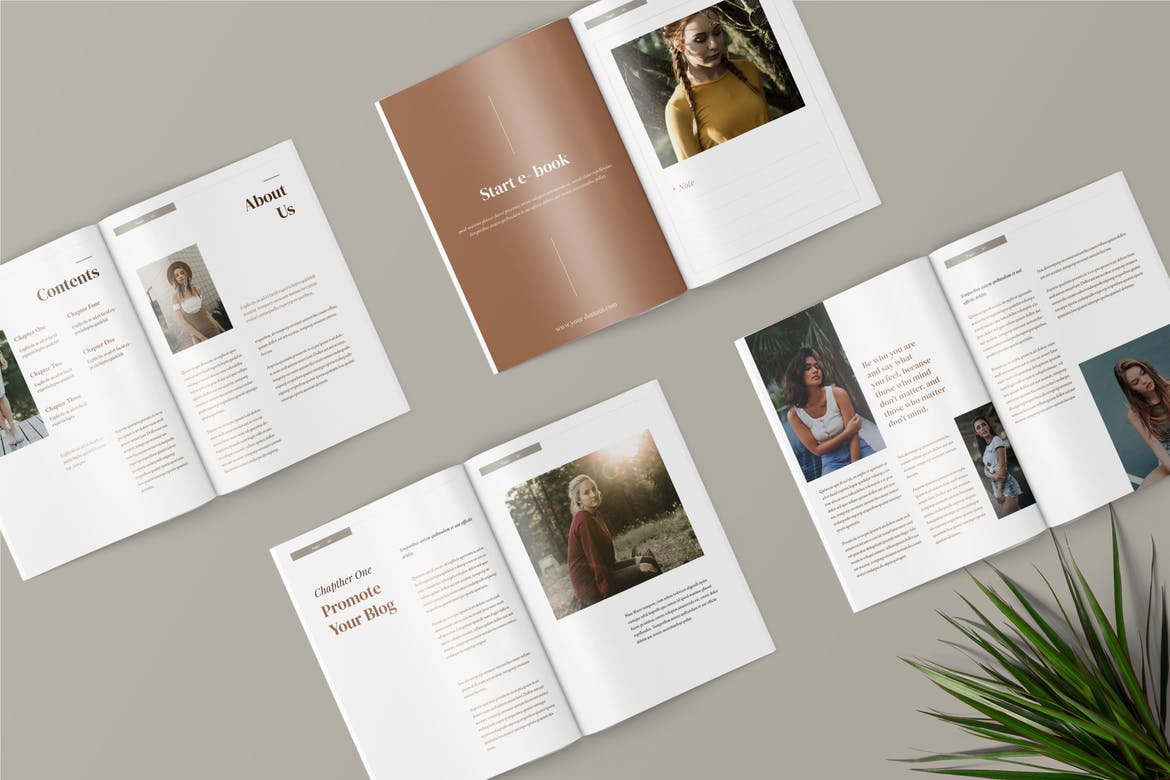 Next in our lineup of the best InDesign templates is this beautiful minimalist eBook, featuring 25 unique page layouts in A4 Letter sizing. It can easily be adapted to suit any purpose and offers a professional column and grid alignment, customizable color palette, free fonts, and automatic page numbering.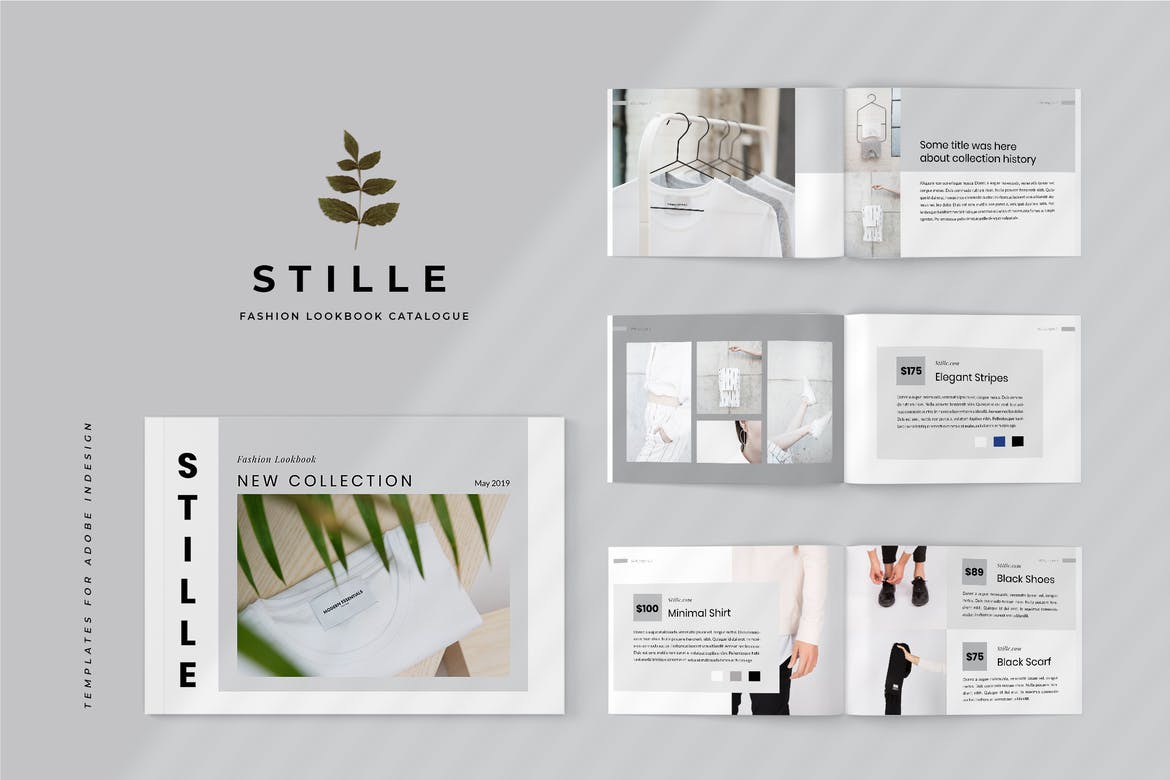 Here we have a catalog template that's perfect for use as a fashion and beauty lookbook. It includes 15 print pages with a clean and minimal design, strong use of typography, neutral colors, and high-quality vector graphic elements that sit on separate layers for easy customization.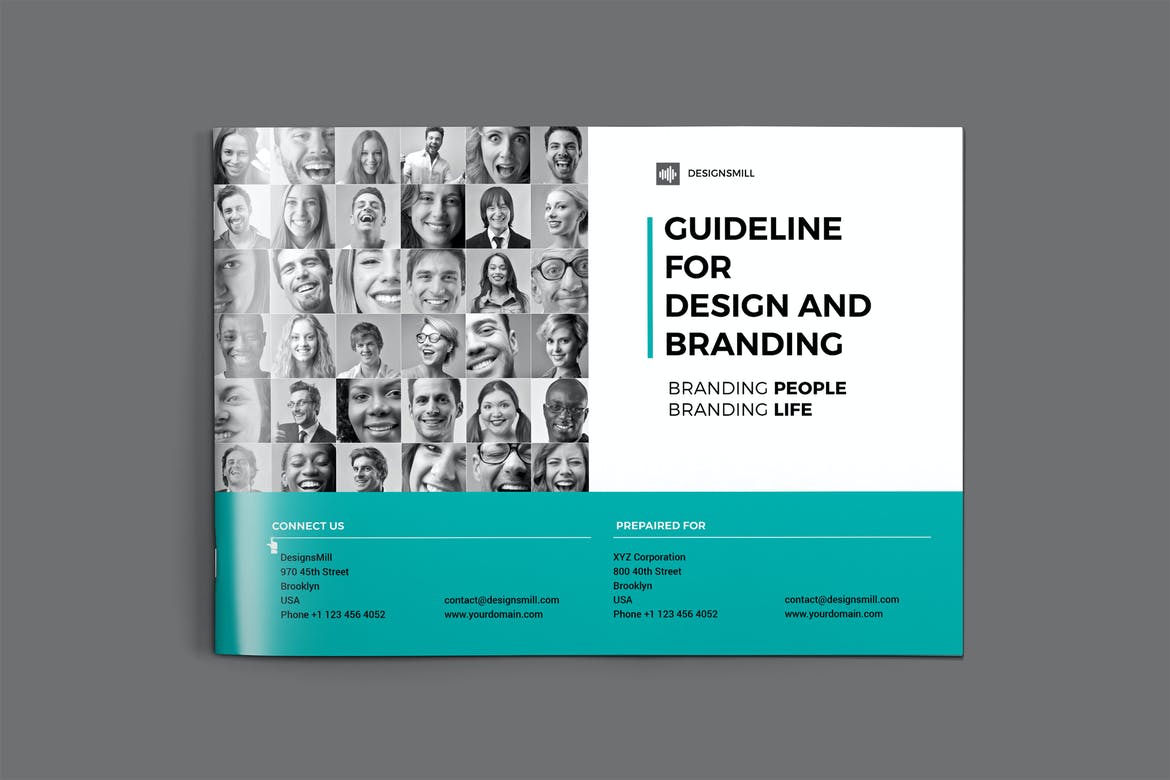 Next up is a well-documented and highly professional-looking brochure designed for companies to customize with their own corporate color scheme and style. It includes 14 fully editable page layouts, plus a front and back cover, and both A4 and US Letter sizing options.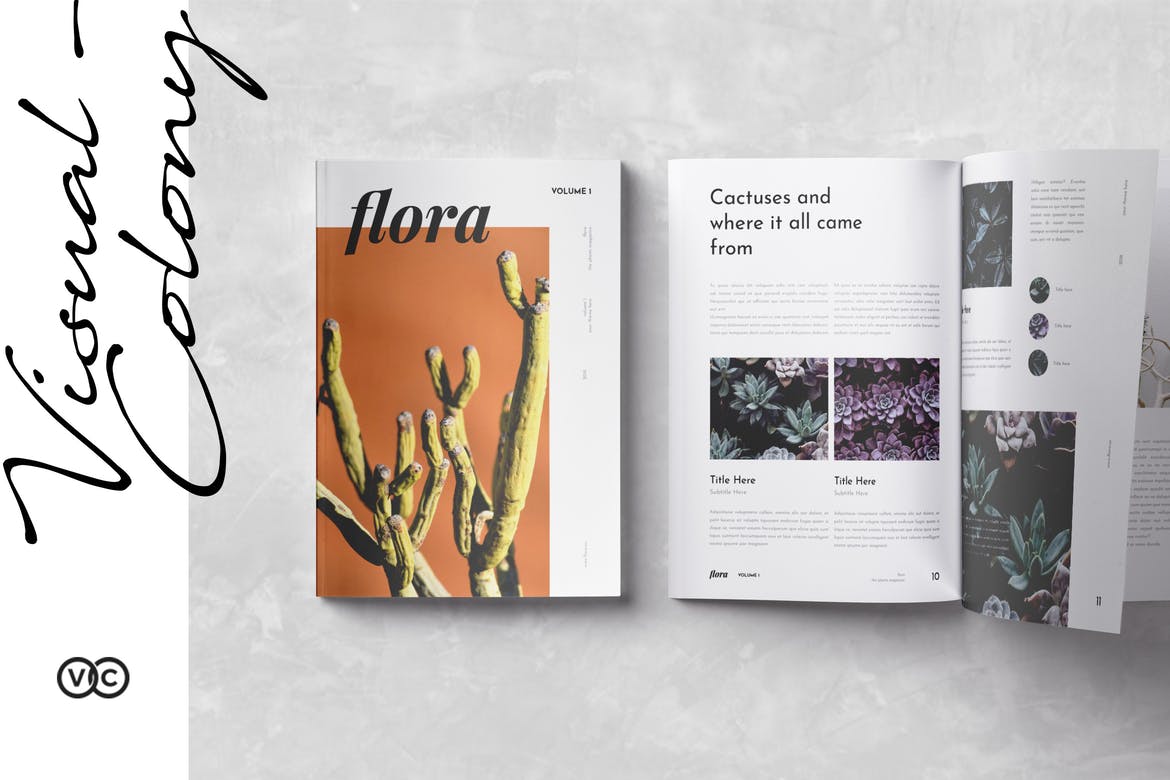 If you want a versatile and modern magazine or lookbook layout that's perfect for a creative design project, consider the Flora template. One of the best InDesign examples of an artistic yet professional layout, it features 20 pages with images, text, and background on separate layers.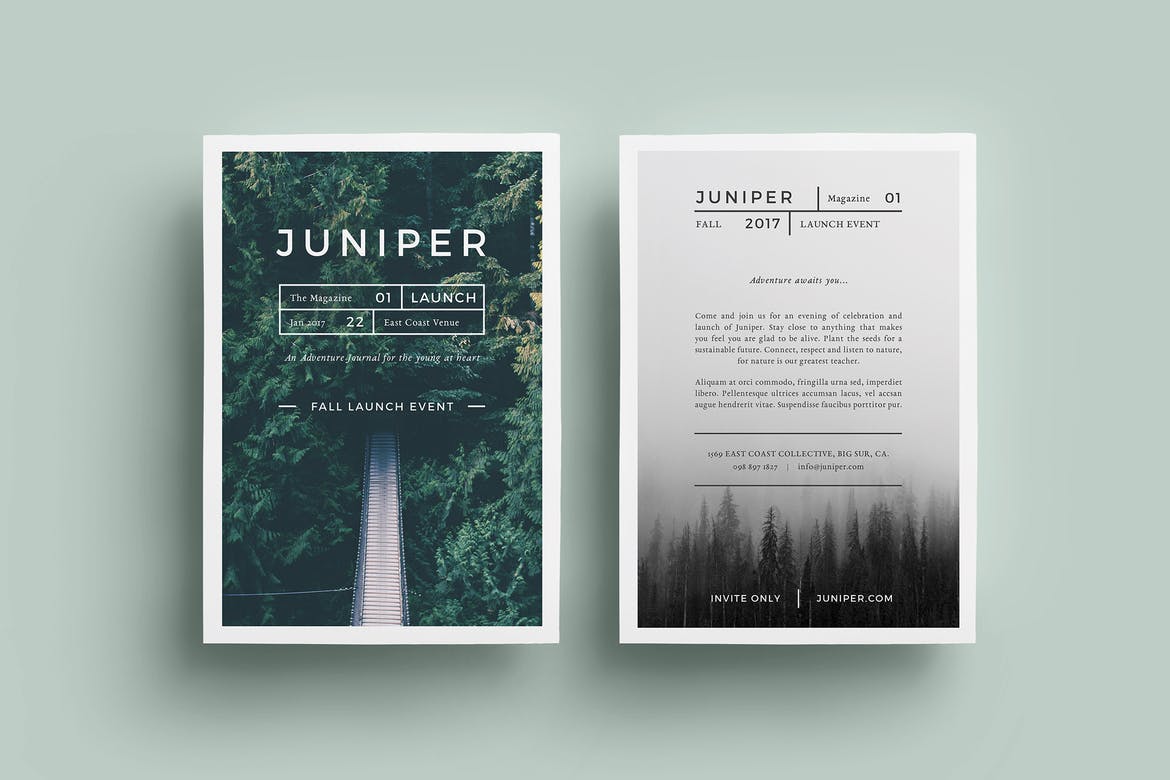 A modern flyer layout with sophisticated design elements that are sure to make an impact, the Juniper brochure template is ideal for advertising, product launches, event invites and more, and comes with three unique double-sided InDesign layout ideas for you to choose from.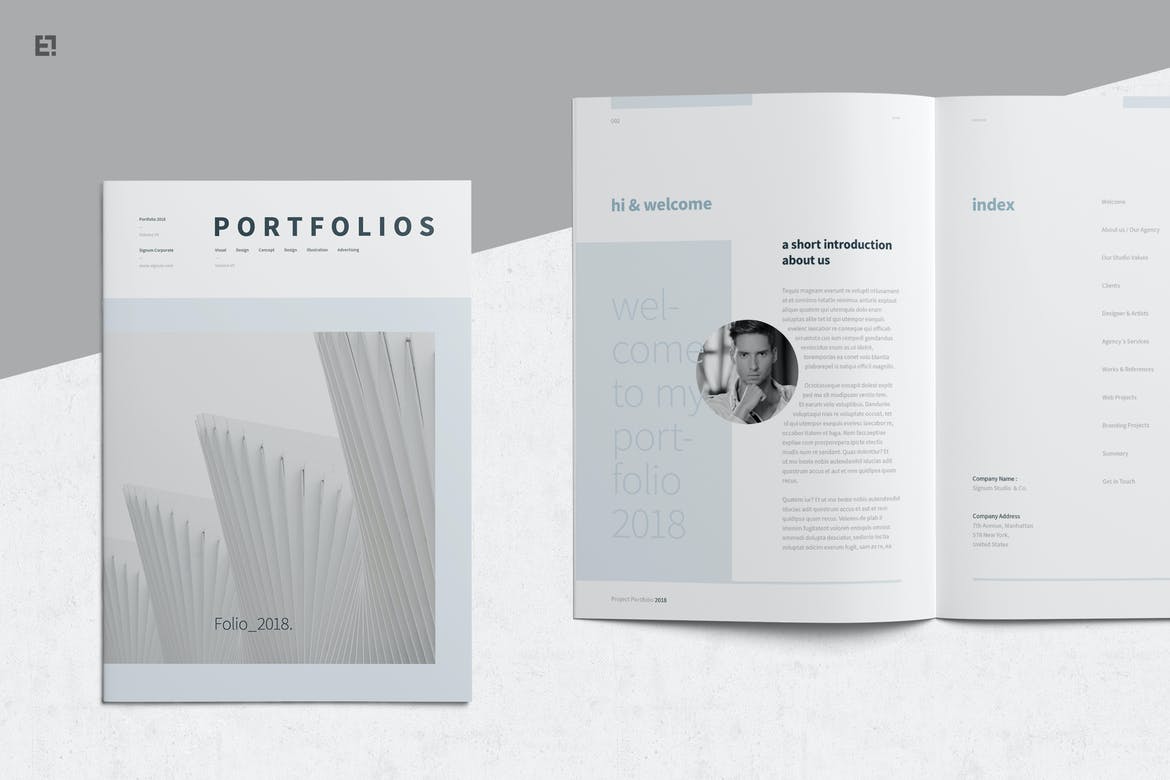 This creative portfolio template features a versatile layout with contemporary typography and layered graphic elements that can be fully customized to suit your own style. It's compatible with InDesign versions CS4 and above and includes 16 stunning pages with a CMYK color mode and both A4 and US Letter formats.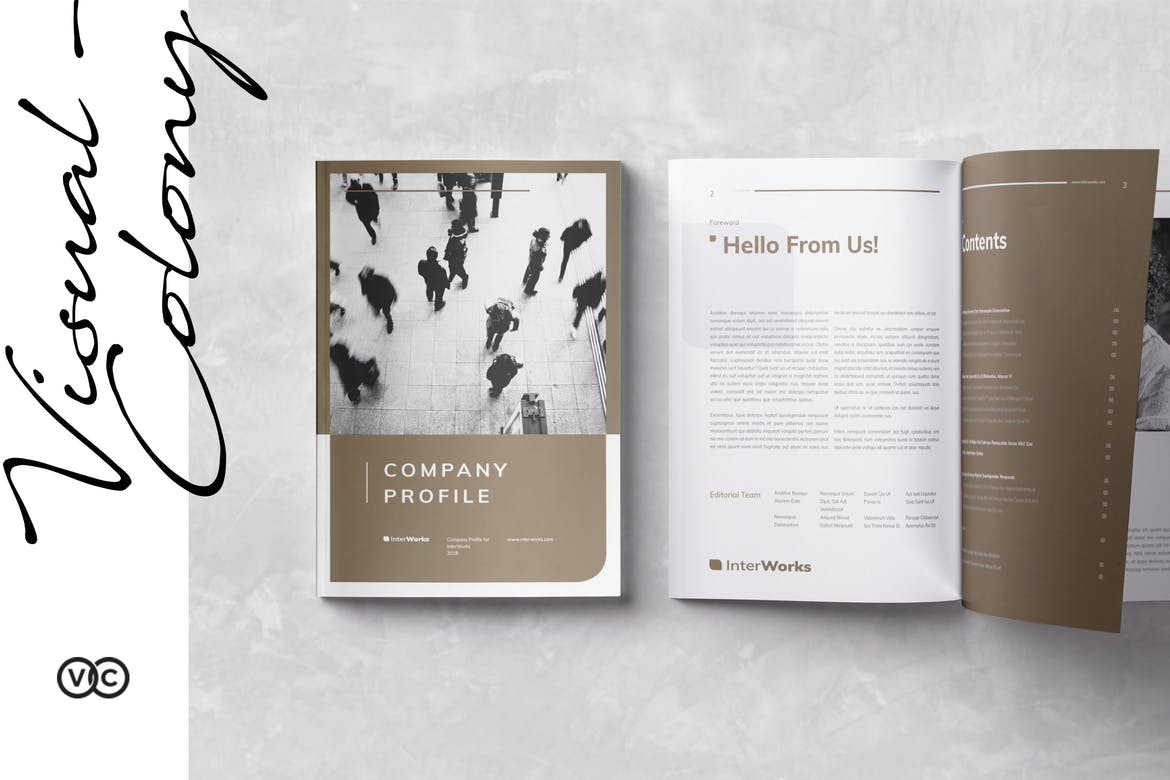 Here we have a 20-page lookbook designed as a company profile, and featuring a beautiful earthy color scheme (which can be customized), free fonts, well-organized layers, vector graphics and two sizing choices (A4 and US Letter) plus paragraph and character styles to ensure a consistent finish.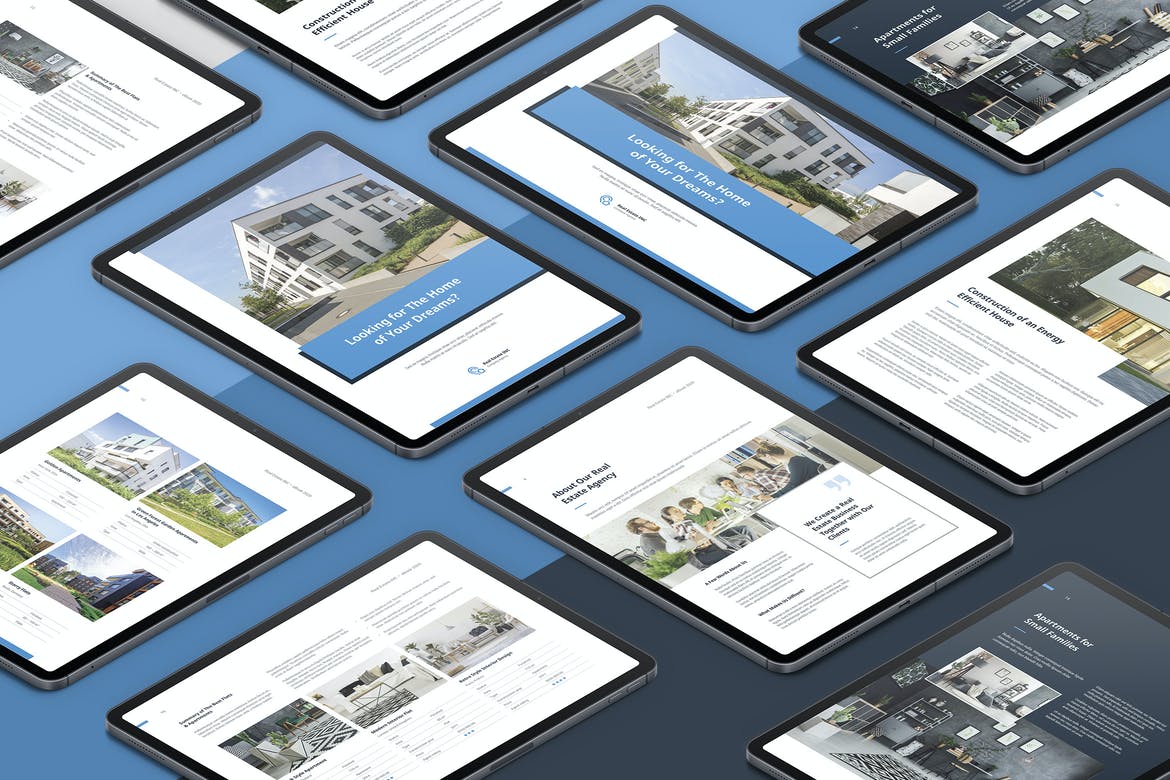 If you're searching for InDesign layout ideas that are suitable for real estate themed projects, here's a brilliant InDesign eBook template featuring a universal layout, portrait and landscape options, four-color variations, 24 unique pages, a high-quality RGB color mode, and a professional grid alignment.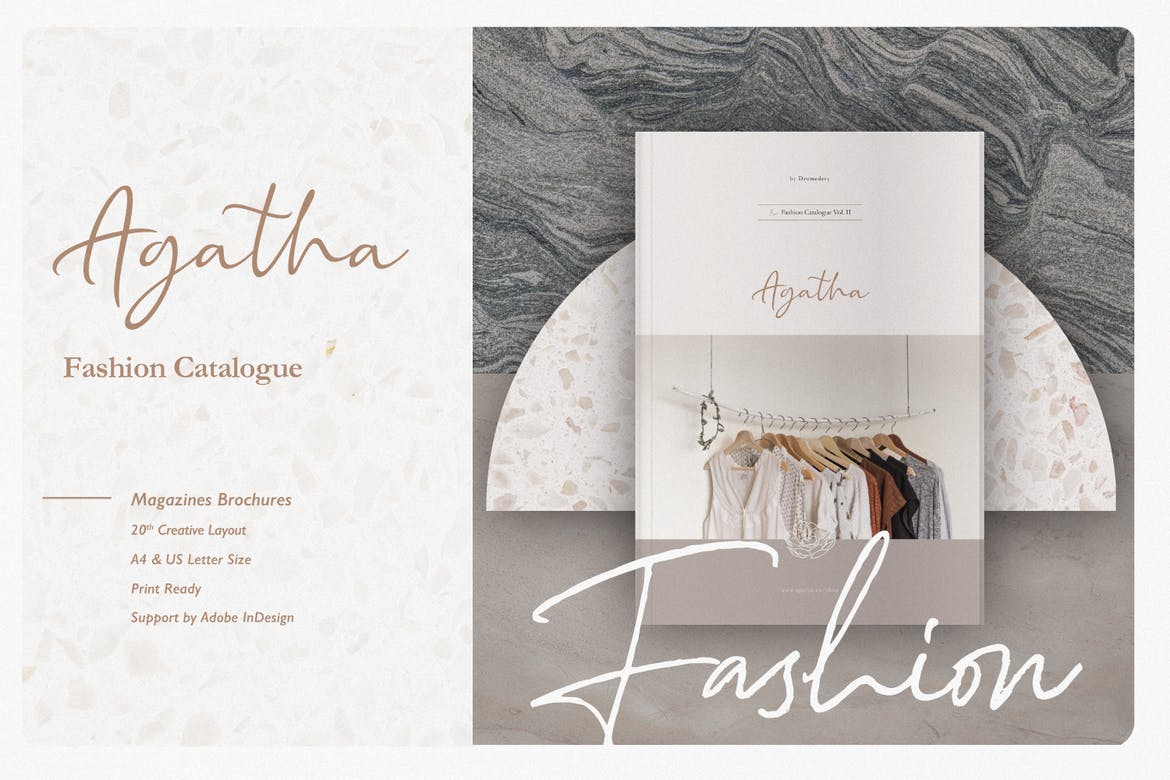 Next up in our selection of the best InDesign templates is the Agatha fashion catalog, offering 20 beautifully-designed pages with US Letter and A4 sizing options, paragraph and character styles, and a creative layout that can be easily customized thanks to the well-layered graphic elements.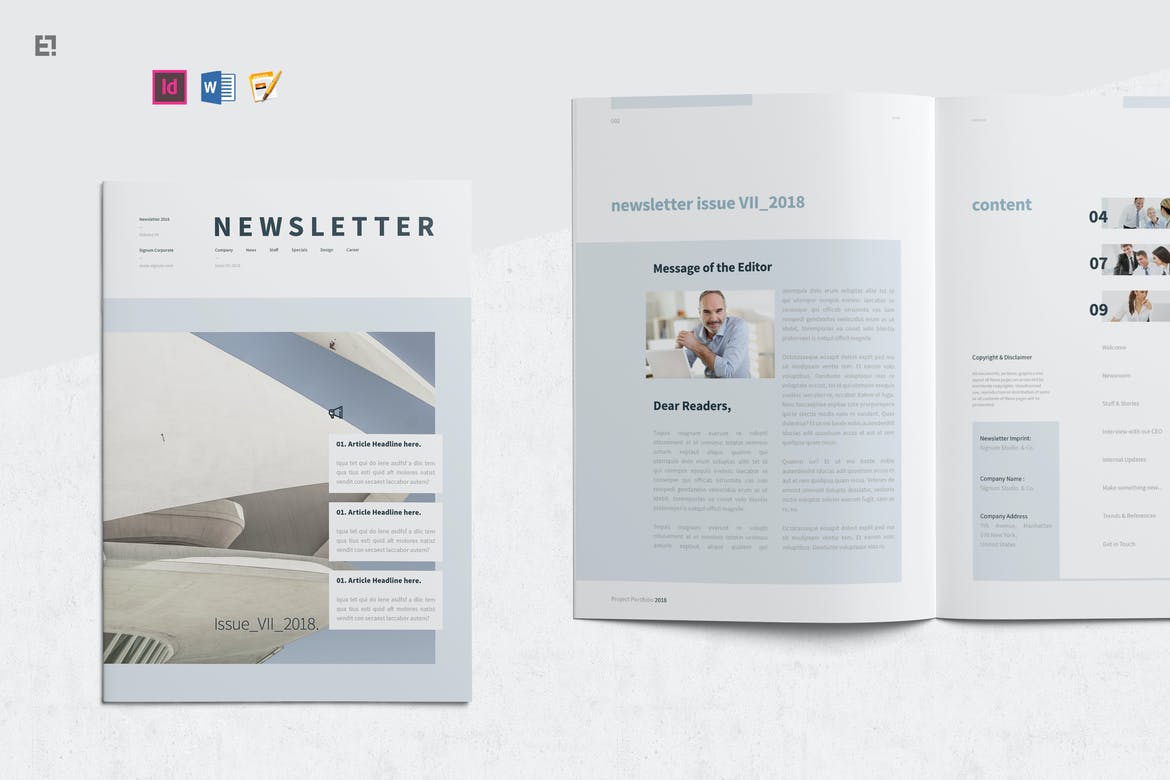 A minimal and professional design that's suitable for any kind of business, this highly versatile newsletter template features 16 layered page templates, a stylish grid based alignment, a print-ready CMYK color space, and full supporting documentation to help you customize each of the graphic elements.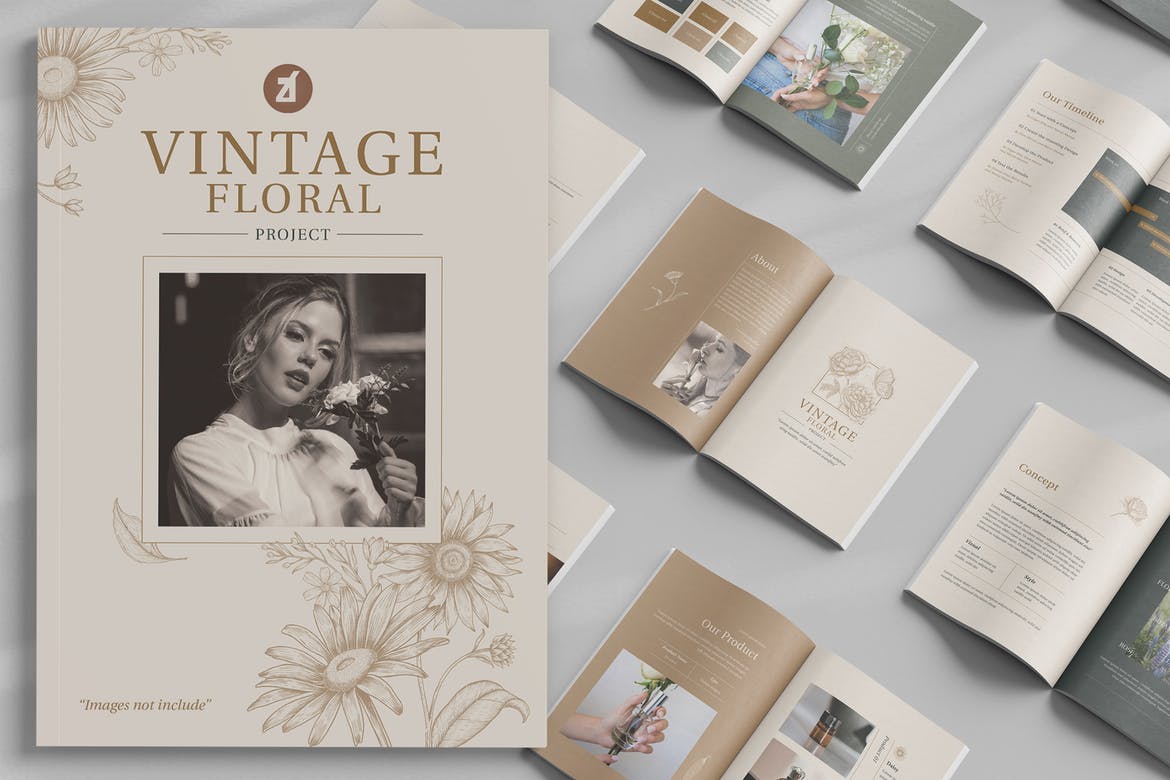 A gorgeous choice for any vintage themed design project, this lovely floral eBook template for InDesign is suitable for a wide range of purposes, and offers 18 fully editable pages, a range of hand-drawn floral illustrations for you to use, customizable layers, and free fonts.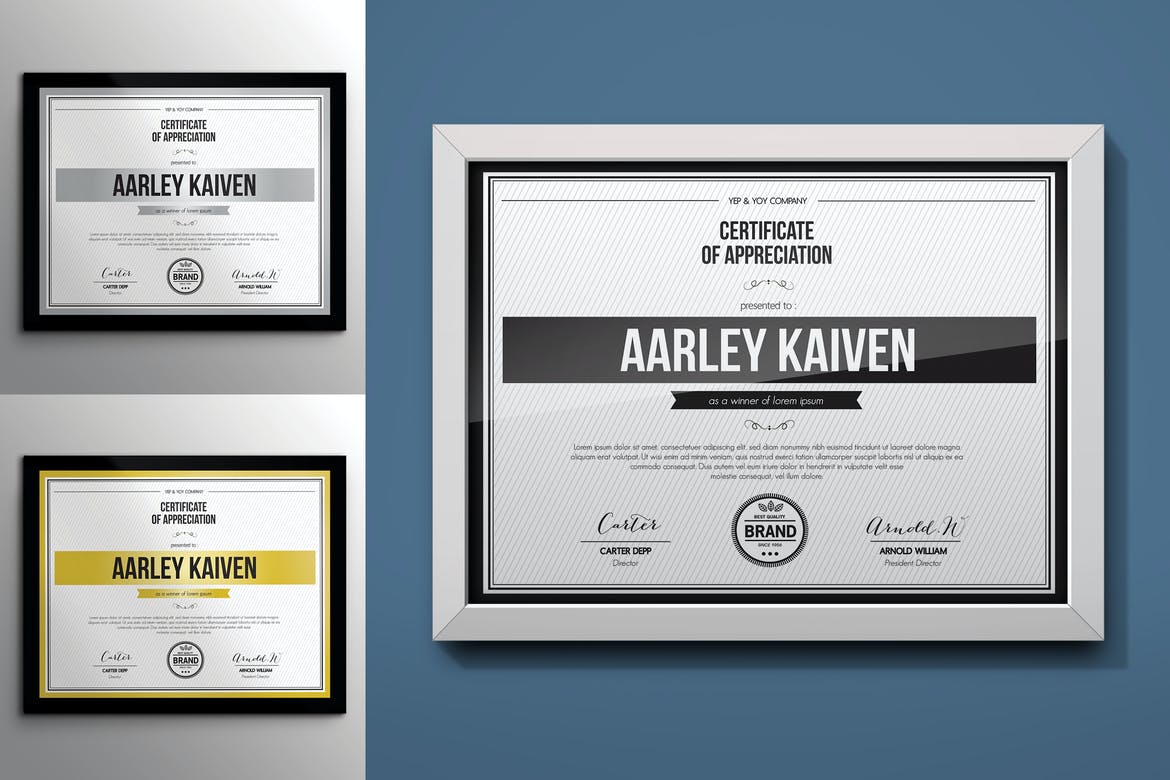 Everyone loves receiving a certificate, whether it's at school, at work, or just for fun! With this simple multipurpose certificate template for InDesign, you can create beautiful certificates for any purpose. It offers three different color schemes, a range of free fonts, and both portrait and landscape modes.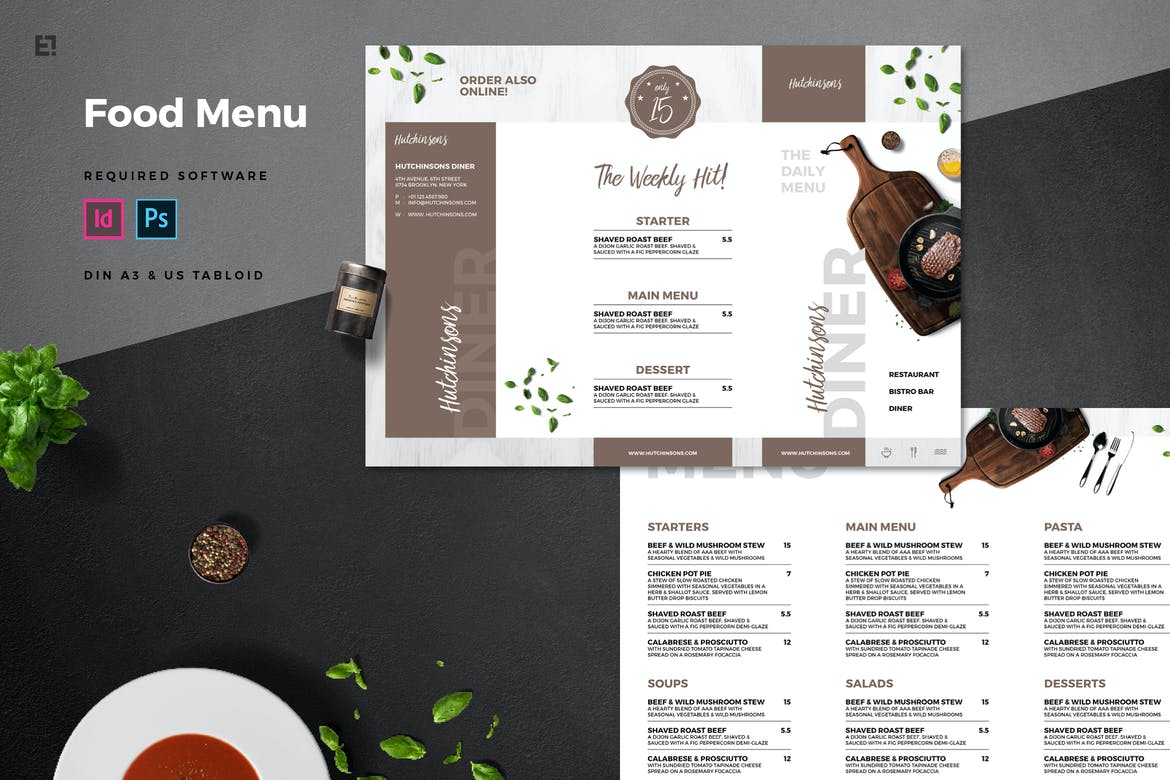 This trifold food and restaurant menu template for InDesign is super easy to customize and comes in both A4 and US Letter sizing. It can also be edited to use as a standard brochure for other kinds of businesses. It features a CMYK color space, paragraph styles, and versatile grid layout.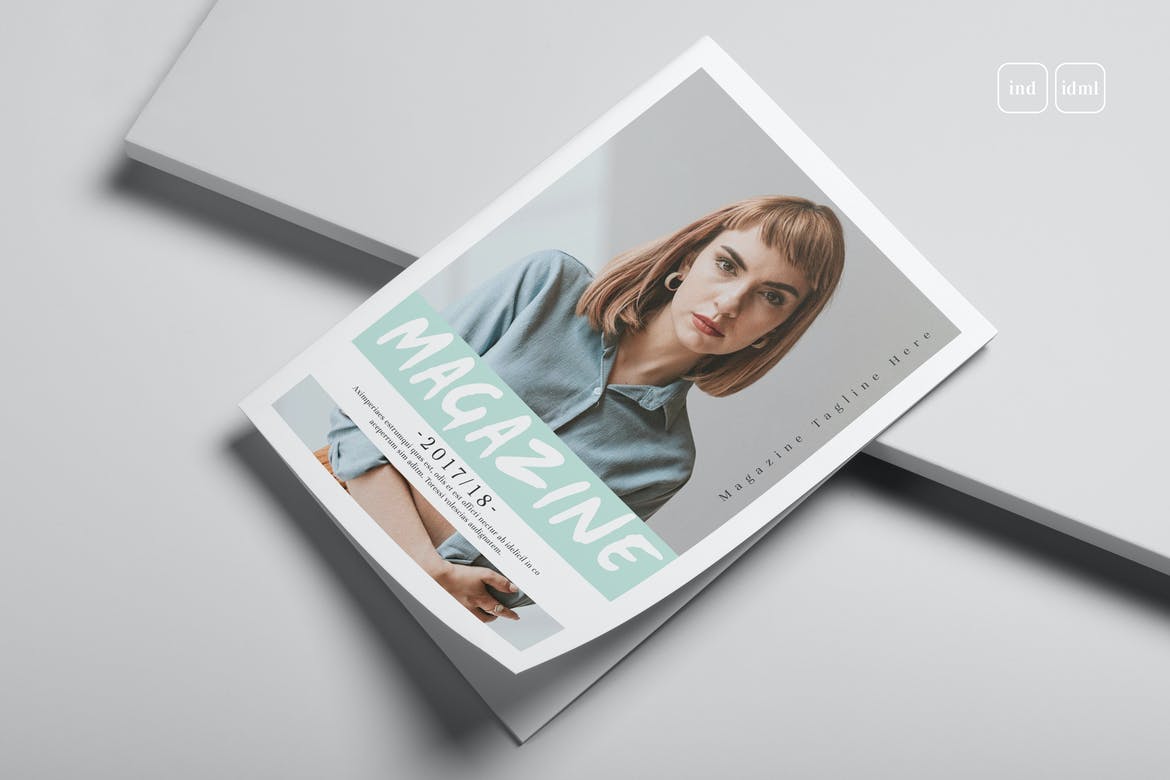 Offering an incredible 40 custom pages, this stunning modern magazine template is one of the best InDesign examples for a creative business or professional, such as an architecture firm or fashion designer, to use for showcasing their work. It includes A4 and US Letter formats and is compatible with InDesign version CS4 and higher.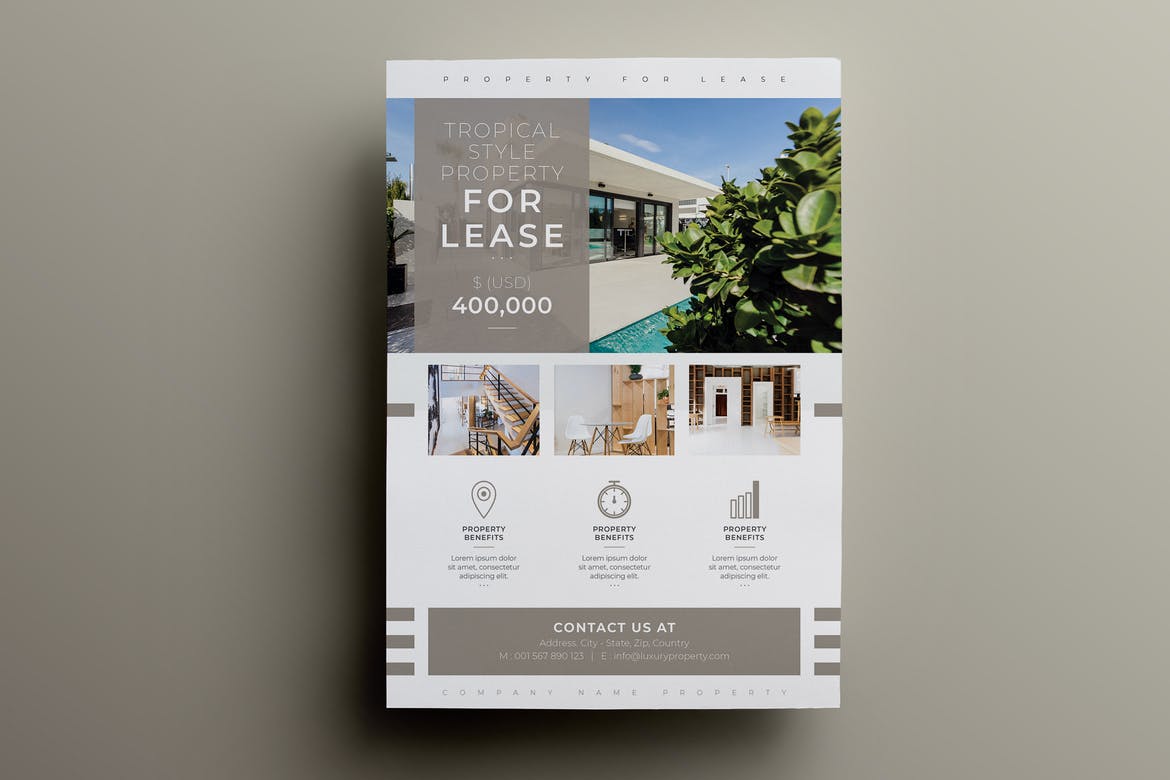 Another popular real estate themed option, this flyer is perfect for use in sales and marketing and can be fully customized to suit other industries. It offers a high quality 300 DPI resolution, layered vector graphic elements, and print-ready A4 paper format.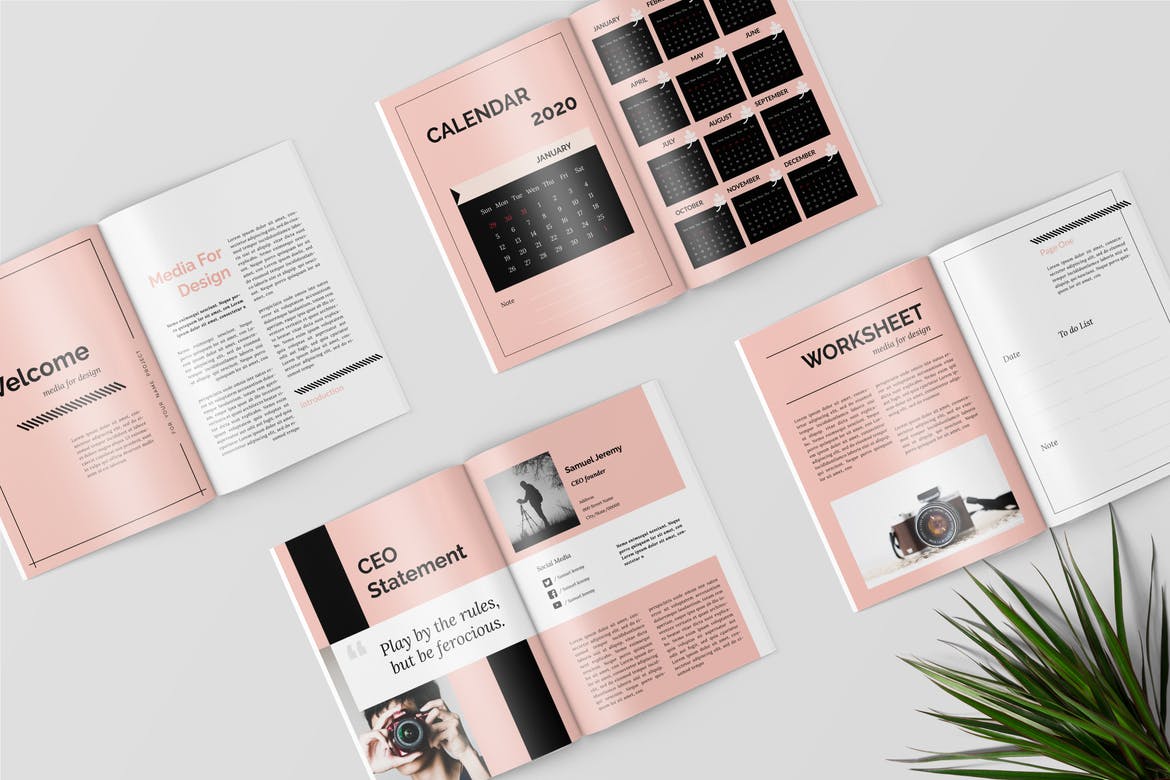 Next in our list of InDesign layout ideas is the Stardraw workbook template, featuring 25 highly versatile and professionally designed pages that can easily be adapted to suit your personal style, or fit in with your corporate brand. The column and grid alignment and vector graphic elements give it a polished finish.
Free Best Indesign Templates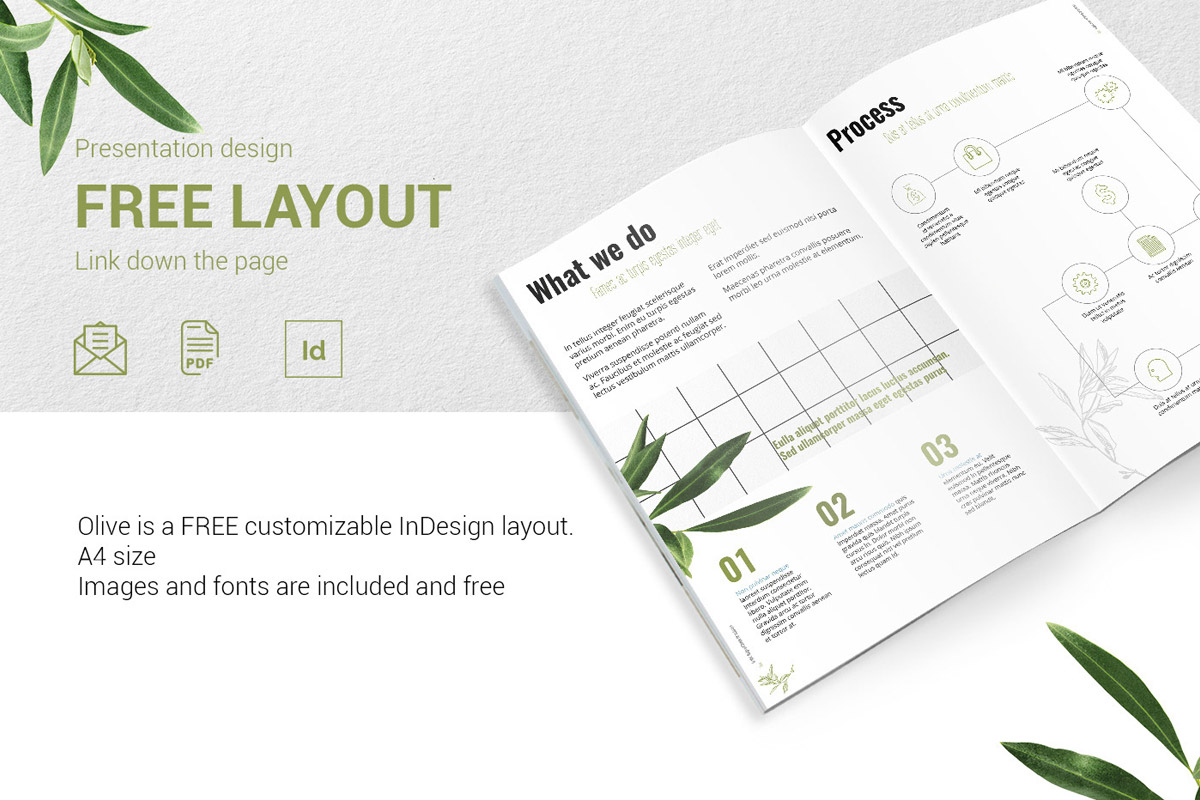 Next up is Olive, a clean, uncluttered yet eye-catching presentation template in IDML format. The template is fully-customizable, and best of all, it's absolutely free for download. One of the best InDesign layout ideas if you're wanting to nail your next presentation.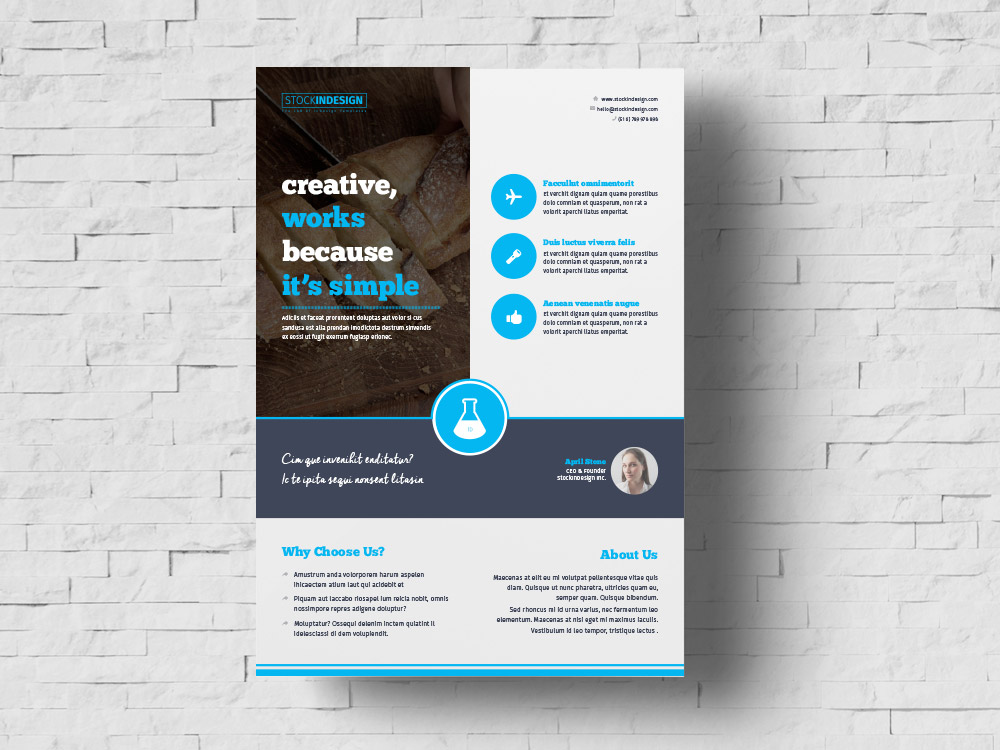 Here we have a free business flyer template featuring a modern, and multi-functional design, free fonts, and much more. It's one of the best InDesign templates that can be fully customized to your heart's content.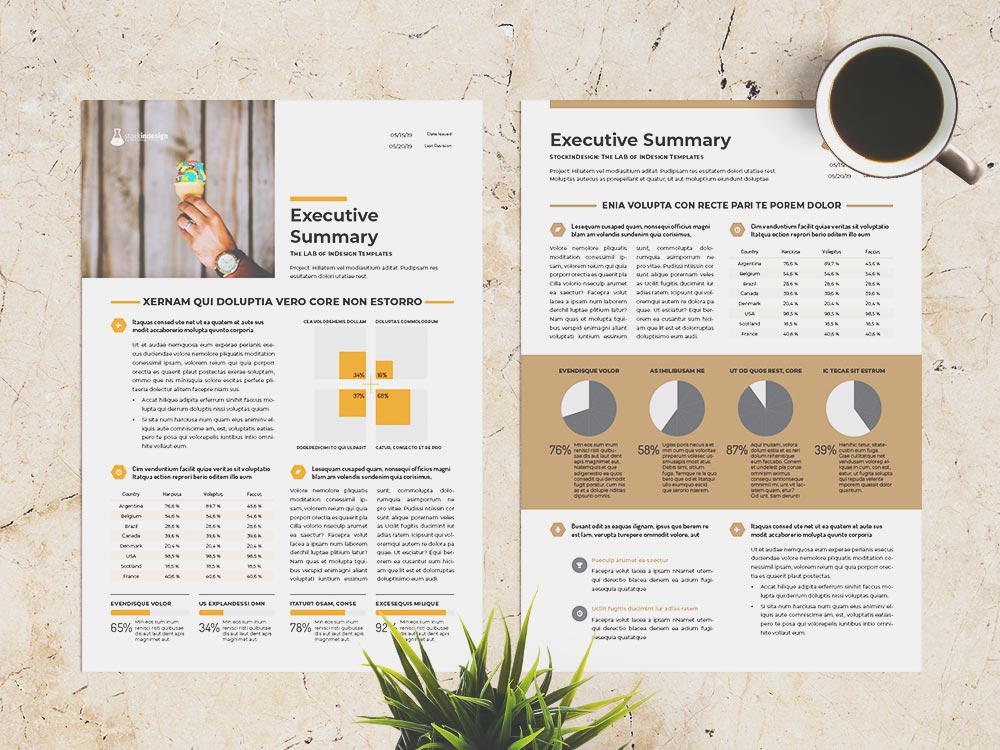 One of the best free InDesign examples for corporate projects, this Executive Summary template can be found at StockInDesign, and has been designed to ensure that its layout is as multifunctional as possible, with the ability to edit quickly and easily and change the color scheme to suit your company brand.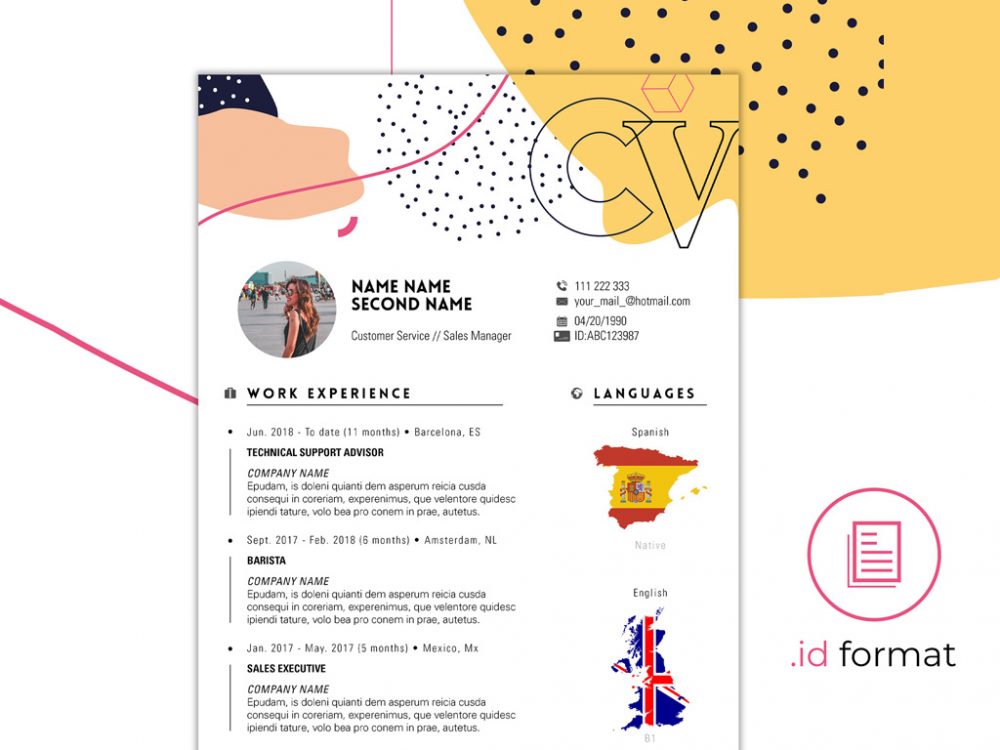 Here we have a stunning resume template designed with a beautiful minimal layout, featuring modern colorful graphics, elegant yet simple fonts, and all of the fields you'd expect to see on a professional CV. It's available as a free download from Resume Kraft.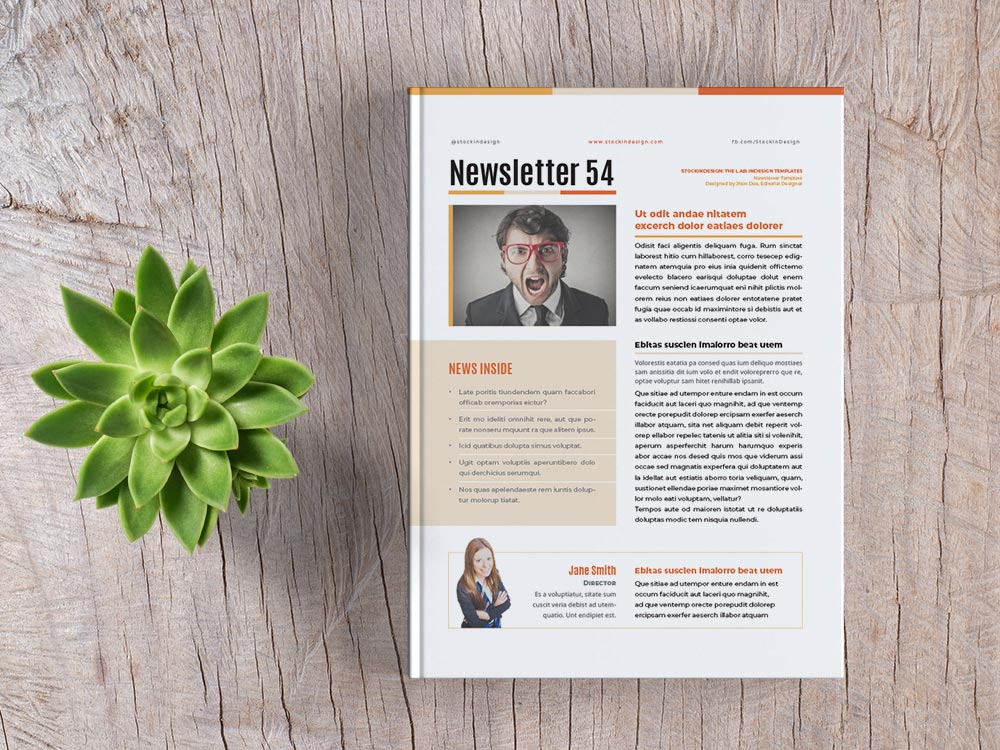 Our next free InDesign project template is for a multipurpose newsletter, perfect for updating your clients or community with your company's latest news. It offers US Letter and A4 sizing formats, includes eight unique page layouts, and is compatible with InDesign versions CS4 and above.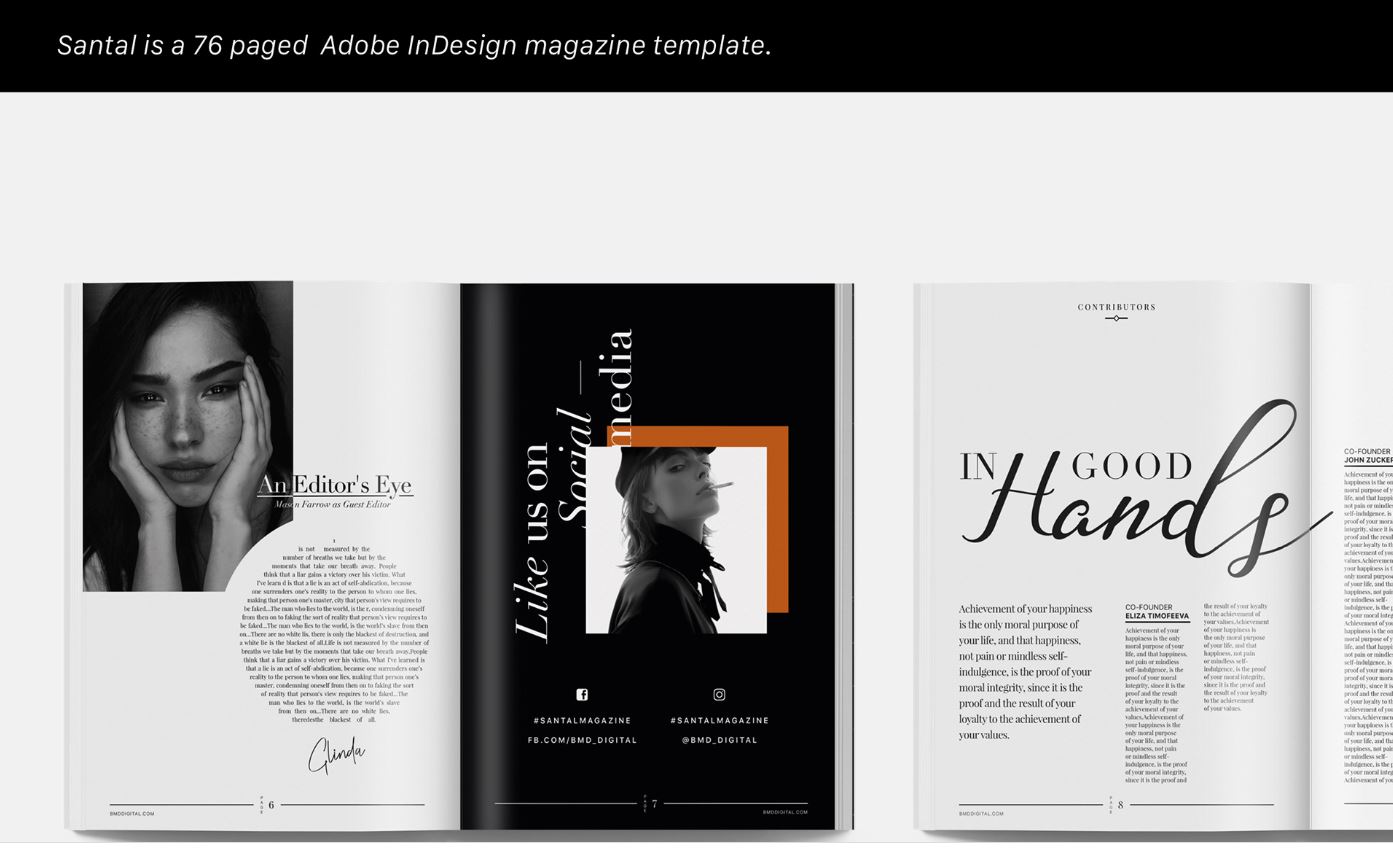 Last but certainly not least, we've found this sophisticated magazine and editorial template that you can download for free from Behance. It features 76 professionally designed pages, each with a creative yet minimal layout, beautiful serif fonts, and plenty of space for both text and images.
And there you have it – a huge range of Adobe InDesign layout ideas, and the very best InDesign templates for any design project in 2021. Happy designing!