43+ Best Fonts For Posters 2023
Posters are a quick and effective way to communicate with a mass audience, but to ensure that people pay attention, you need to select the best poster font for each element of your design. And with millions of fonts available, how are you supposed to figure out which ones to use?
Luckily for you, we've done some research and found some of the best fonts for posters. From movies to events to restaurants to brands and products, whatever type of poster you're designing, rest assured that a font in this list will be perfect for you. Serif, sans-serif, bold, or calligraphy, we have an option to suit every kind of poster imaginable.
Read on for the best fonts for posters, in a variety of styles and formats.
Get every varied font and typeface you could ever need with one simple subscription. From just $16, get unlimited access to thousands of fonts, typefaces, graphics, templates, photos and illustrations.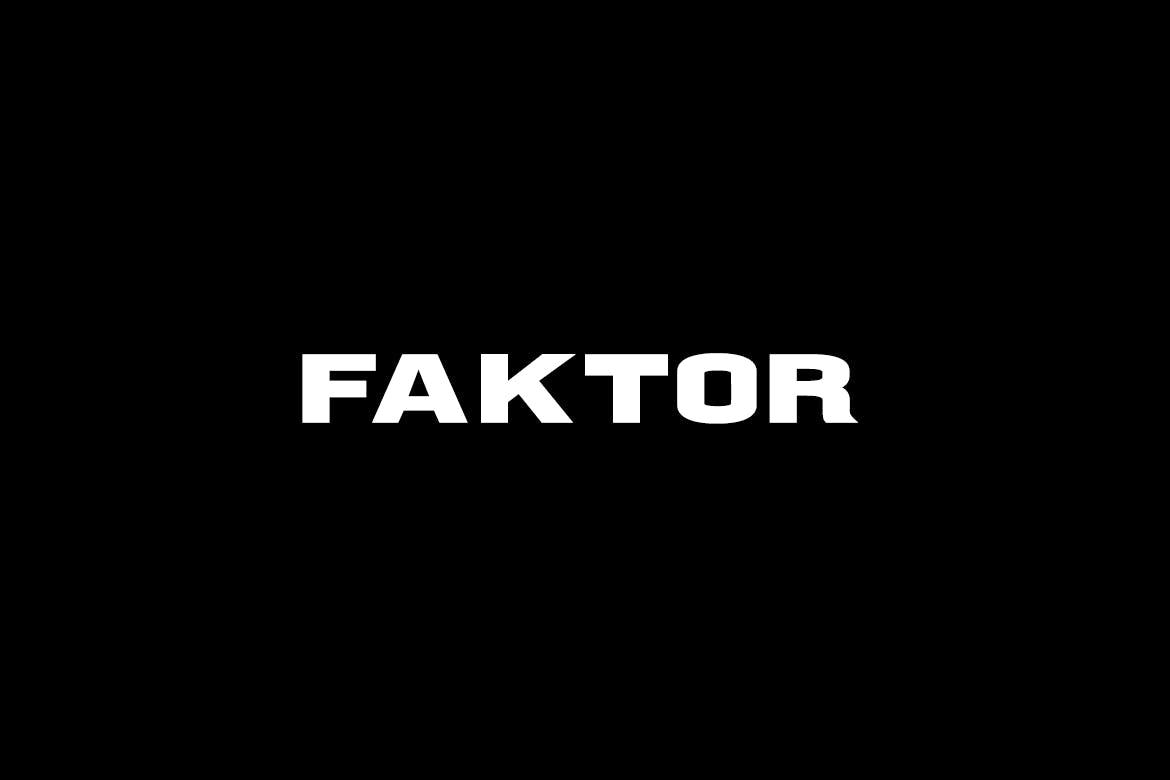 Faktor is an excellent font for movie posters, promotional text, and marketing graphics. This all-caps typeface comes with a single weight, and 4 styles namely regular, italic, outline, and outline Italic. It's a great choice for those who truly value standing out from the pack.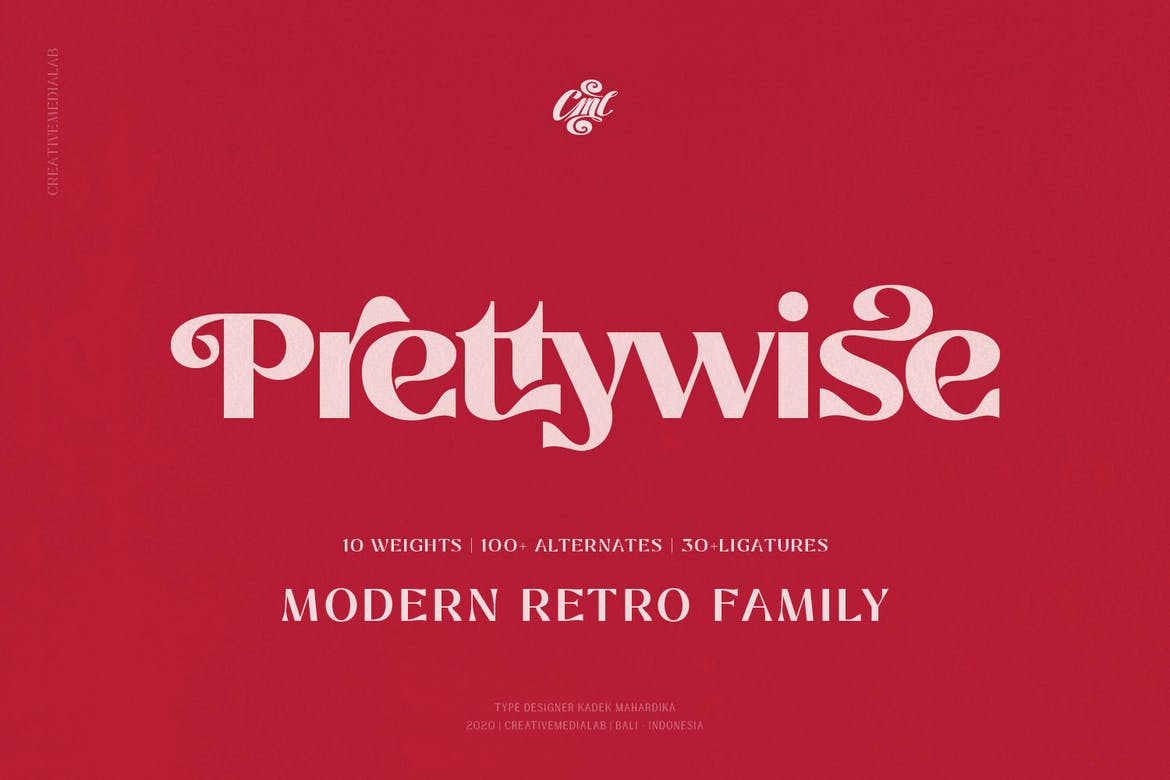 The Prettywise vintage serif font should be your first choice for an elegant retro-inspired typeface that looks amazing on posters and large displays. It comes with a huge variety of customization options, including 10 weights, 100 alternate characters, and 30 beautiful ligatures.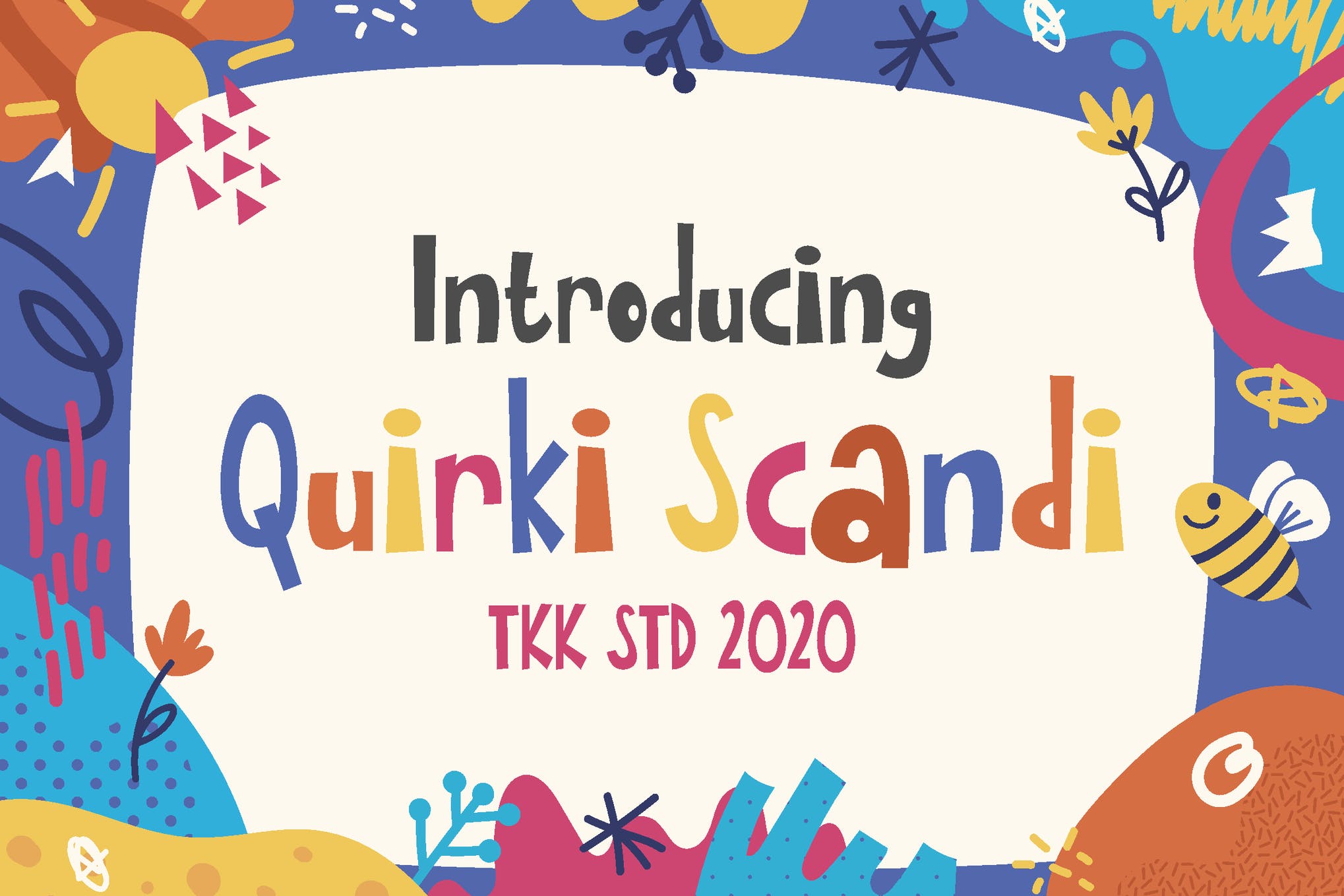 Next up we have Quirki Scandi, a fun, and cheerful font that's sure to bring a bountiful of joy to your poster designs. Perfectly suited for kids' posters, birthday posters, or some inspirational posters that you'd like to be hanging on your wall.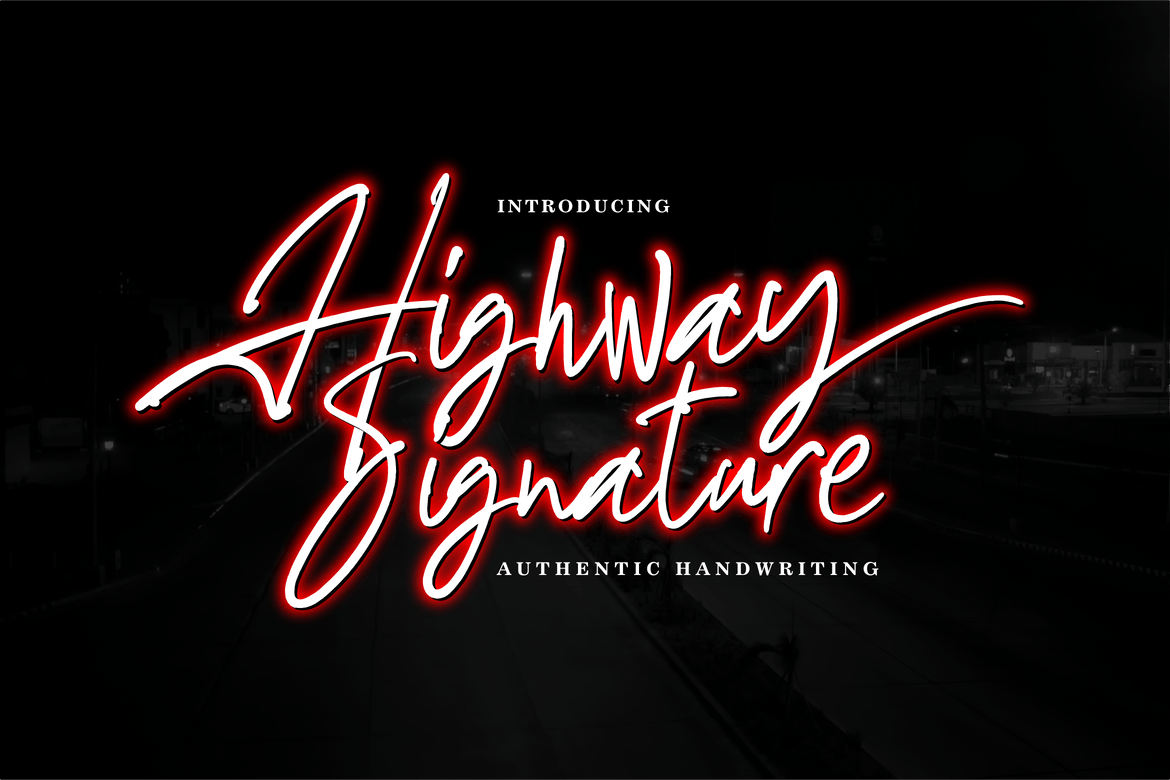 If you're looking for a signature-style script font with an authentic handwritten look for your next poster design, the Highway Signature typeface is a great option. It includes both upper and lowercase characters, plus numbers, symbols, and international language support, as well as a range of ligatures and alternates.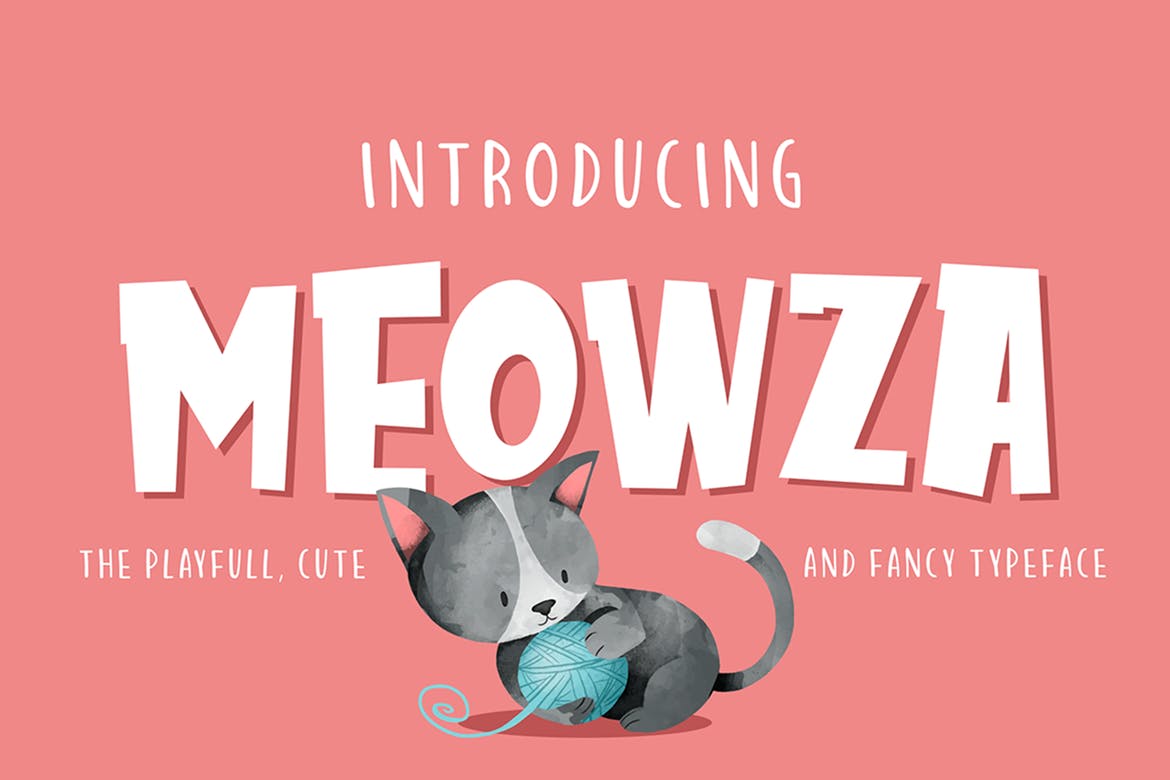 Meowza is arguably one of the cutest poster fonts out there and is perfect if you're creating a poster to display in a child's bedroom, or to hang up in a classroom. Designed by hand, this playful typeface is easy to customize and comes with a free web font variation.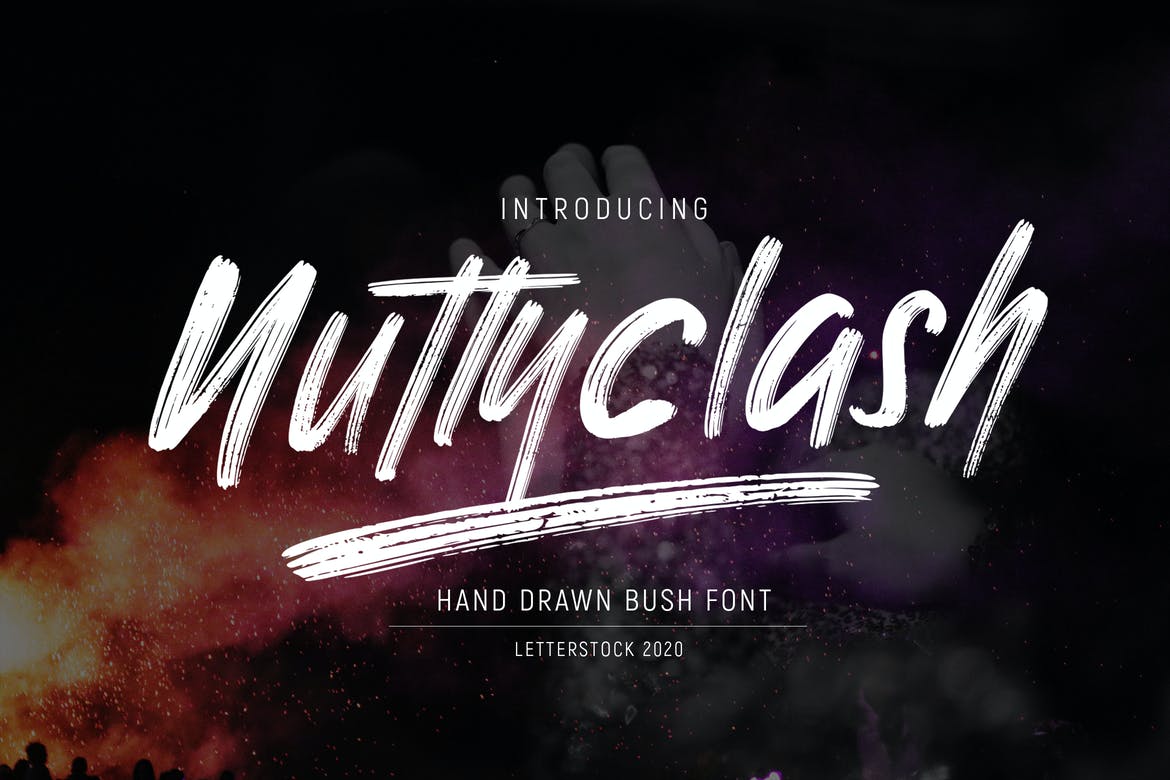 Next up, we have Nuttyclash, a striking hand-drawn brush font that means business! It offers a full range of upper and lower case characters, plus an assortment of numbers, symbols and punctuation marks, and supports a variety of foreign languages too.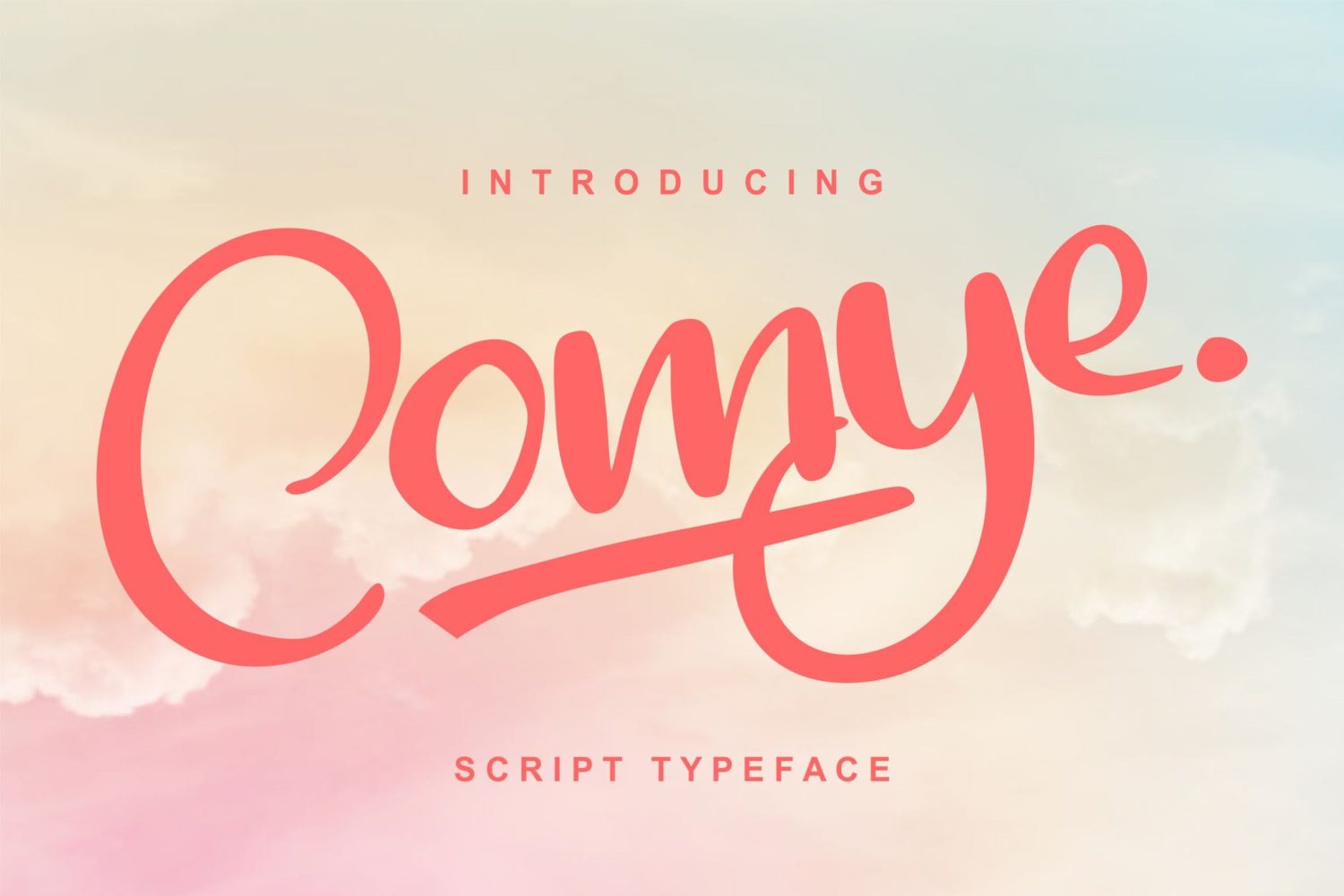 Comye is a script typeface with a gentle, relaxed calligraphy style. It's easy to read and gives a fun yet sophisticated quality to any design, making it the perfect font to use for a headline or logo on a poster. It comes with a range of stylistic alternates, swashes and ligatures, and includes full multilingual support.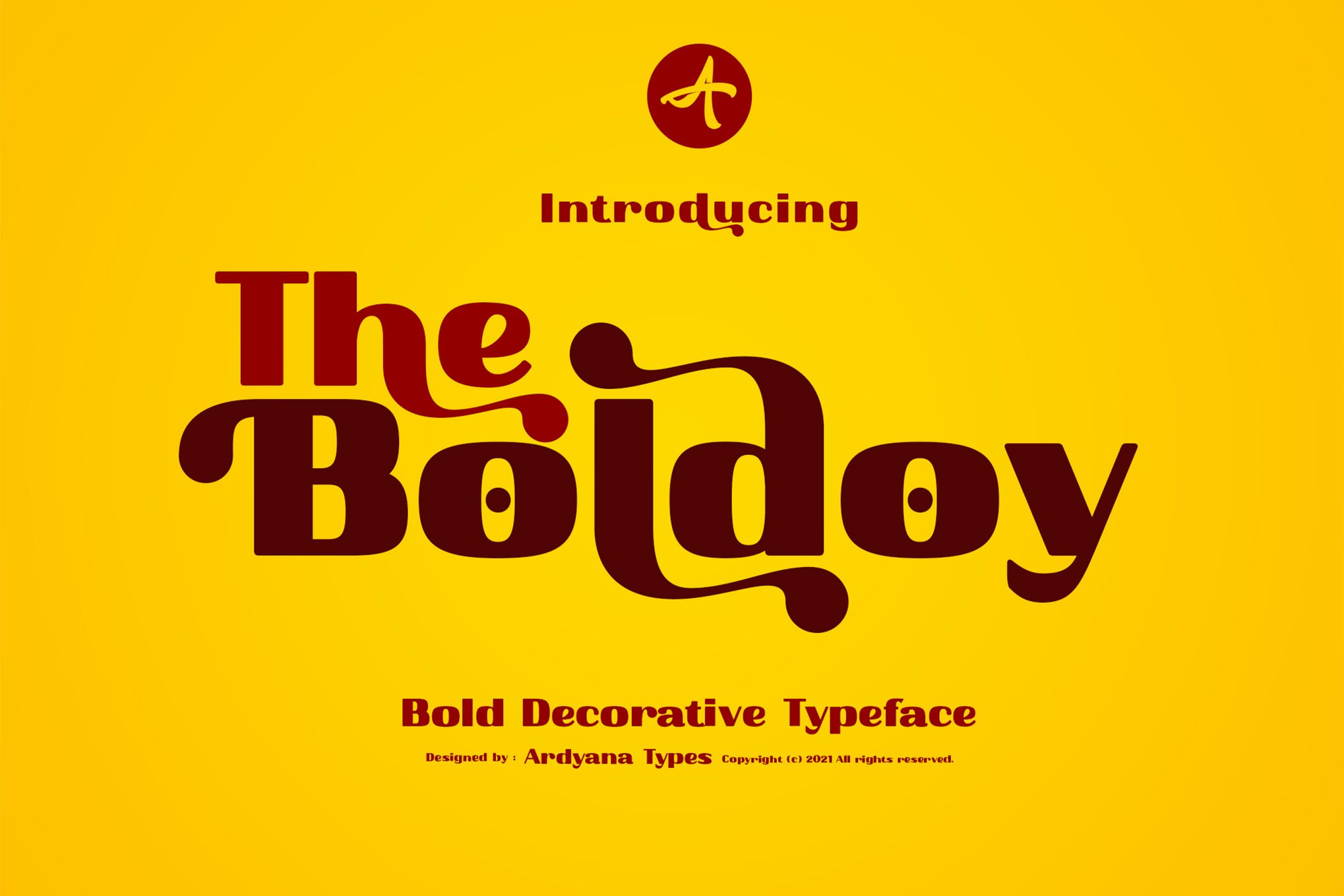 Next in our list of the best fonts for posters is Boldoy, an impressive typeface with a quirky and fun character. Although a playful option, it can very well be used for a wide range of professional poster applications.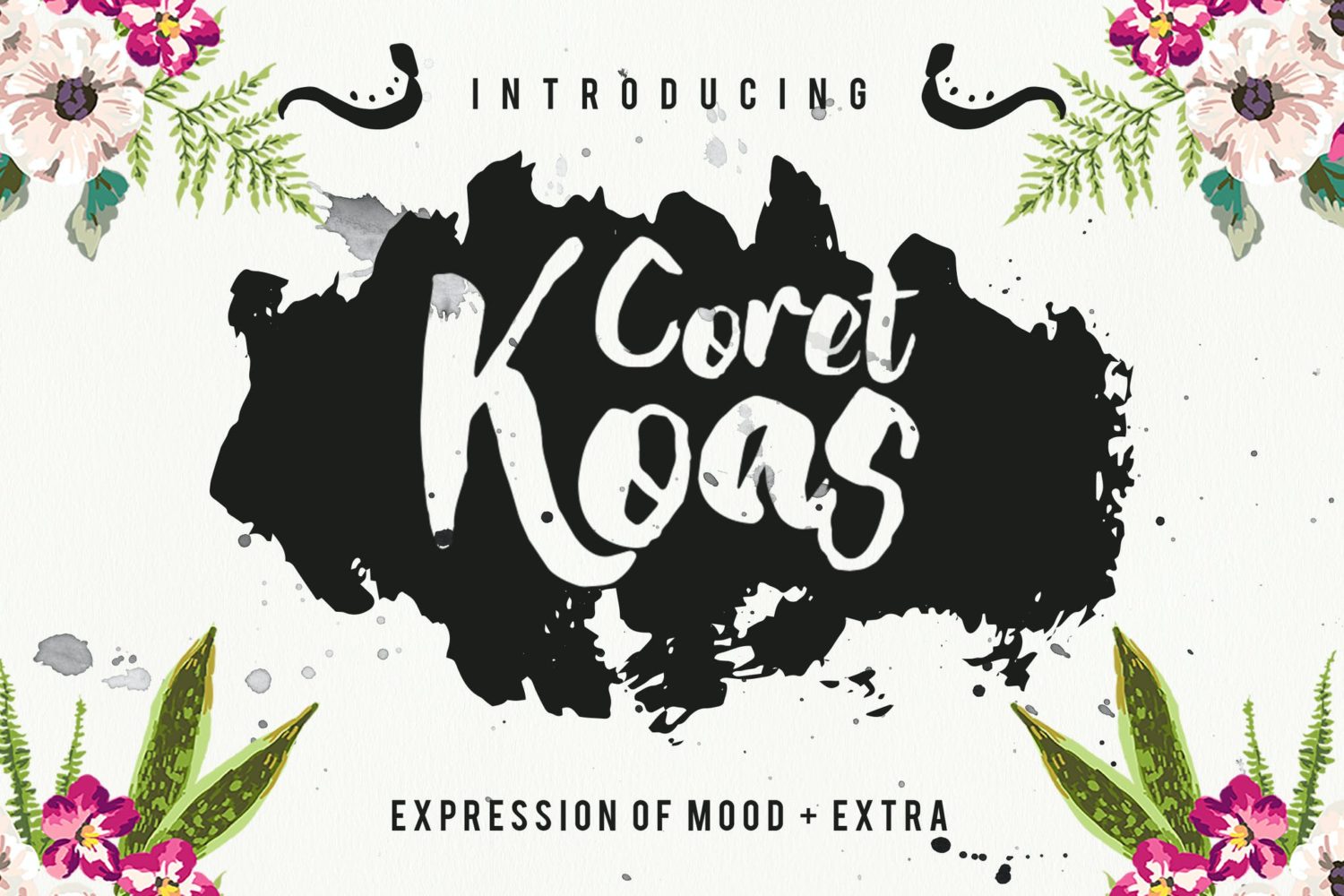 Described by the designer as an expression of mood, the Coret Koas brush font is a flowing handwritten typeface that emulates an authentic paint stroke style and will give your poster a creative, funky vibe. It's particularly effective for artistic endeavors, such as concerts and galleries.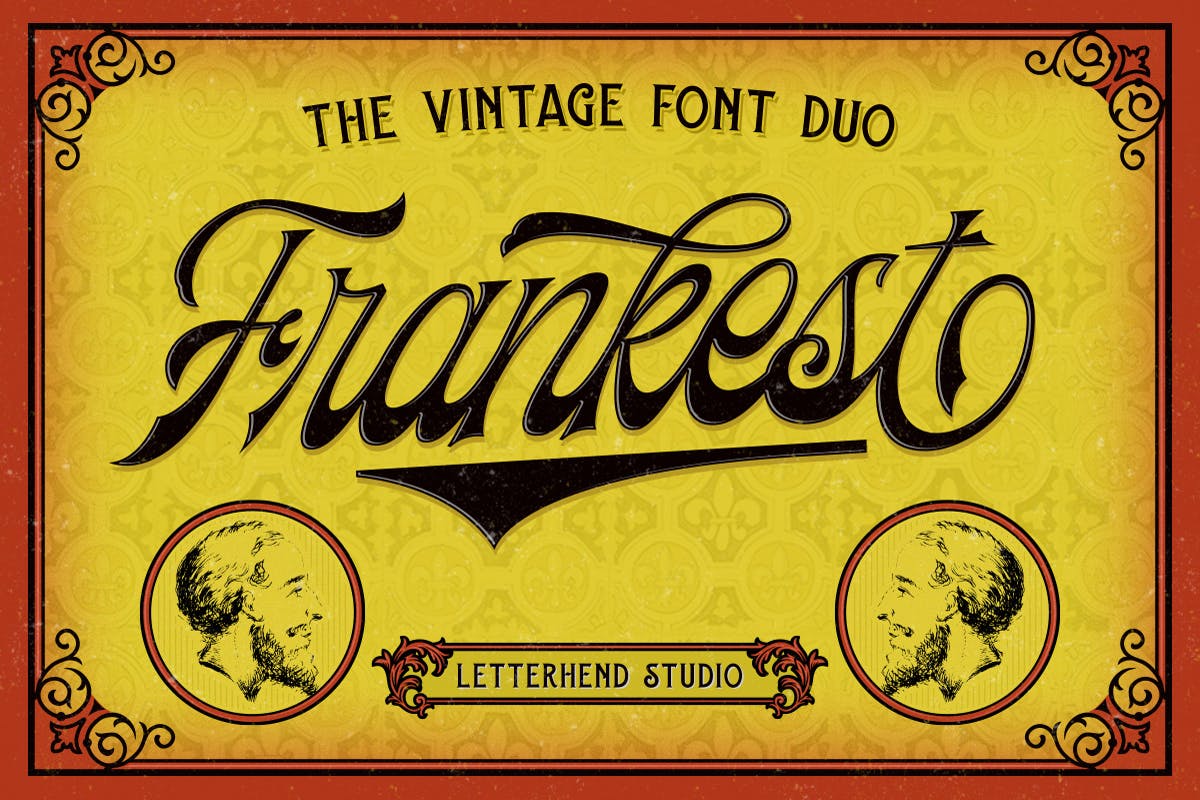 For a cool vintage-themed poster, you can't go wrong with the Frankest typeface, a funky serif font that's perfect for bold titles and headlines, and also makes a great logo. It features elegant lines, ligatures and swashes, and subtle use of shadowing to give it a three-dimensional look.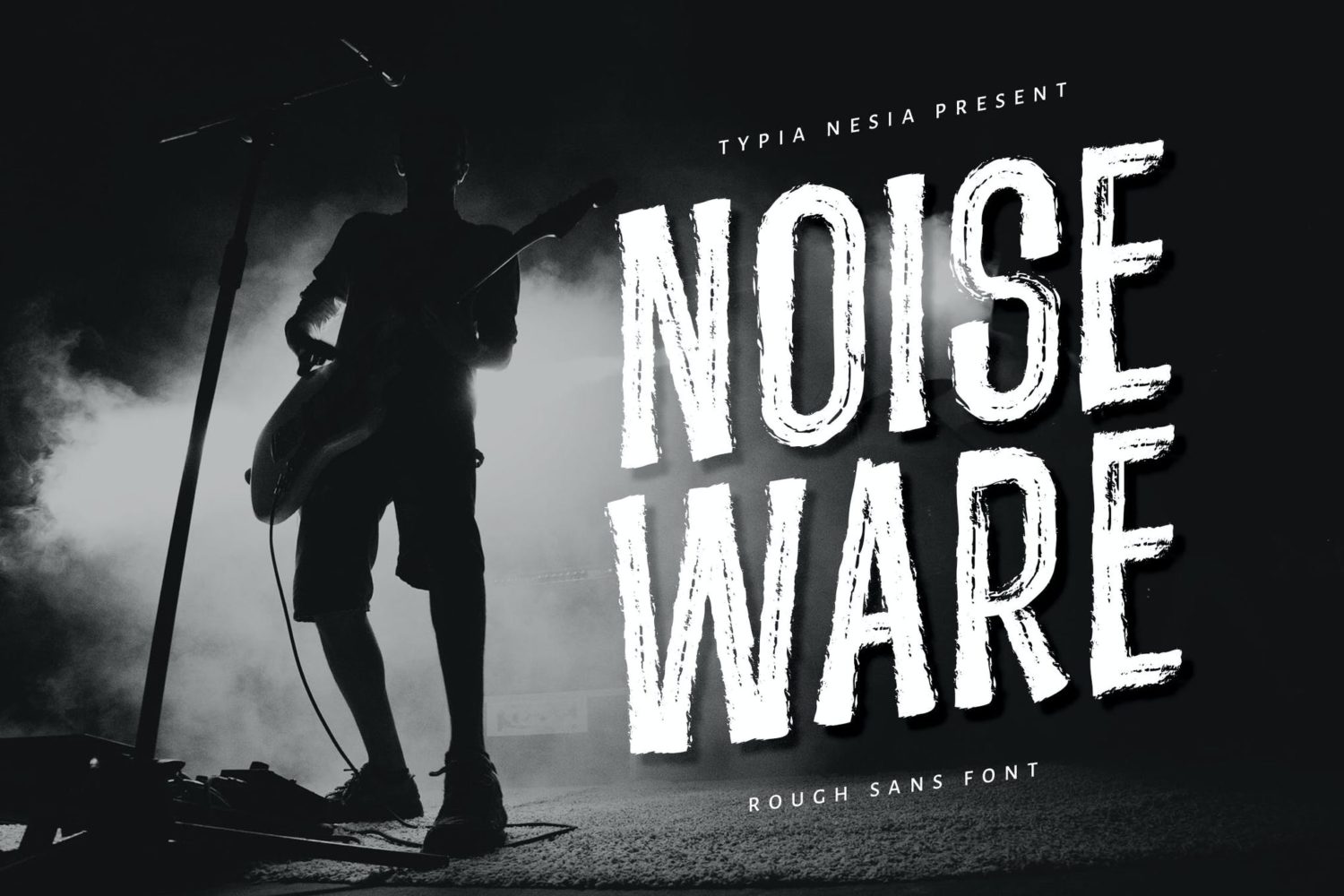 The Noiseware all caps brush font is a bold sans serif typeface that's ideal for big, dramatic posters, particularly for things such as music festivals and films. The rough texture and thick brush stroke lines give it an edgy, grunge-inspired quality.
Bring a classic western style to your poster designs with Brazie, a serif font with a flexible baseline that is sure to impress. It's an ideal choice for anyone looking to bring a bit of adventure, and enthusiasm to their poster designs. One of the best fonts for posters on our list!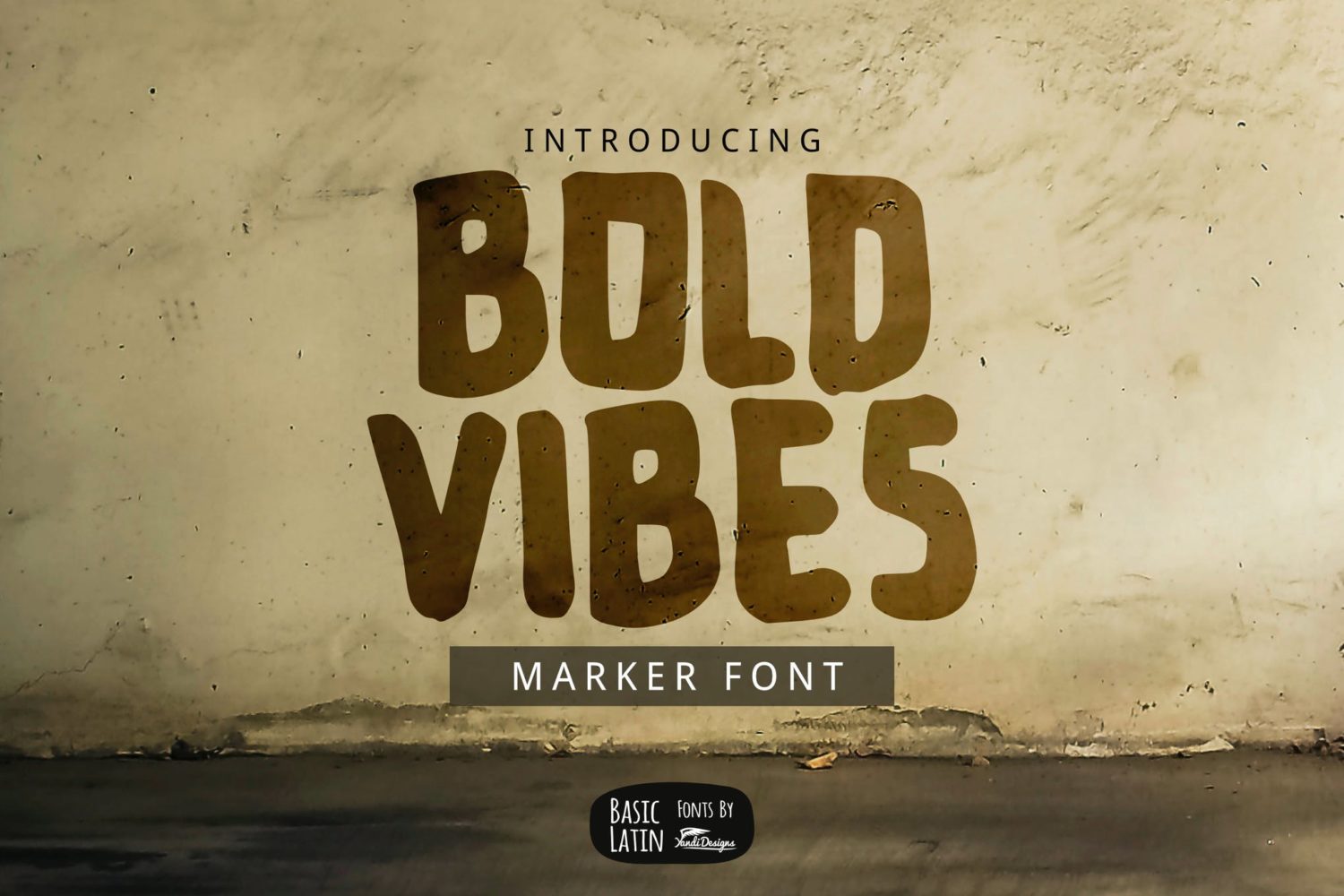 A highly versatile option that's suitable for anything from children's bedroom posters to festival and concert advertisements, the Bold Vibes sans serif typeface emulates the style of a chunky marker pen. This handcrafted font comes with a full suite of standard English characters, as well as numbers and symbols, and an accompanying web font.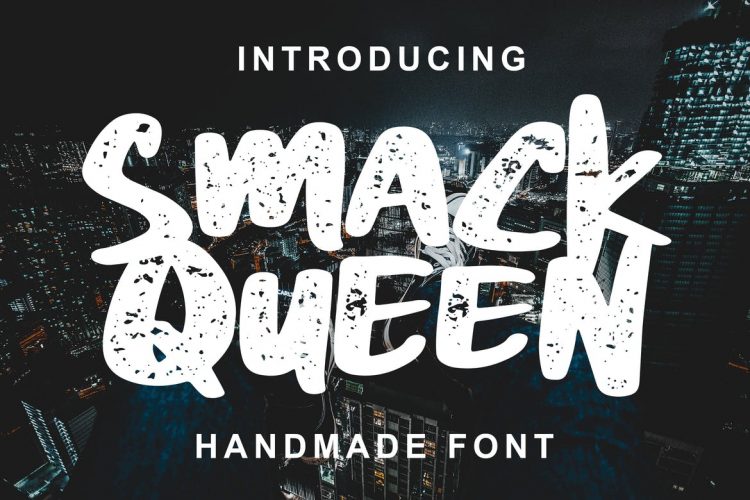 The Smack Queen font is an edgy, playful option that's perfect for film or event posters as well as logos, quotes, or clothing design. It features normal spacing, comes with both upper case and lower case characters, and can be rendered in any size.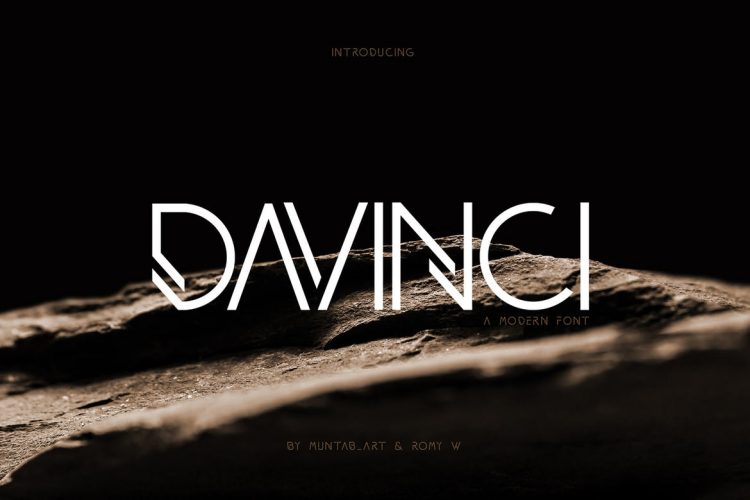 An elegant sans-serif typeface featuring strong, clean lines and angles, the Davinci font is ideal for dramatic, artsy posters – think advertising a gallery opening or exhibition, or promoting a new indie thriller film. It can also be used against lighter colors for a fun, retro feel.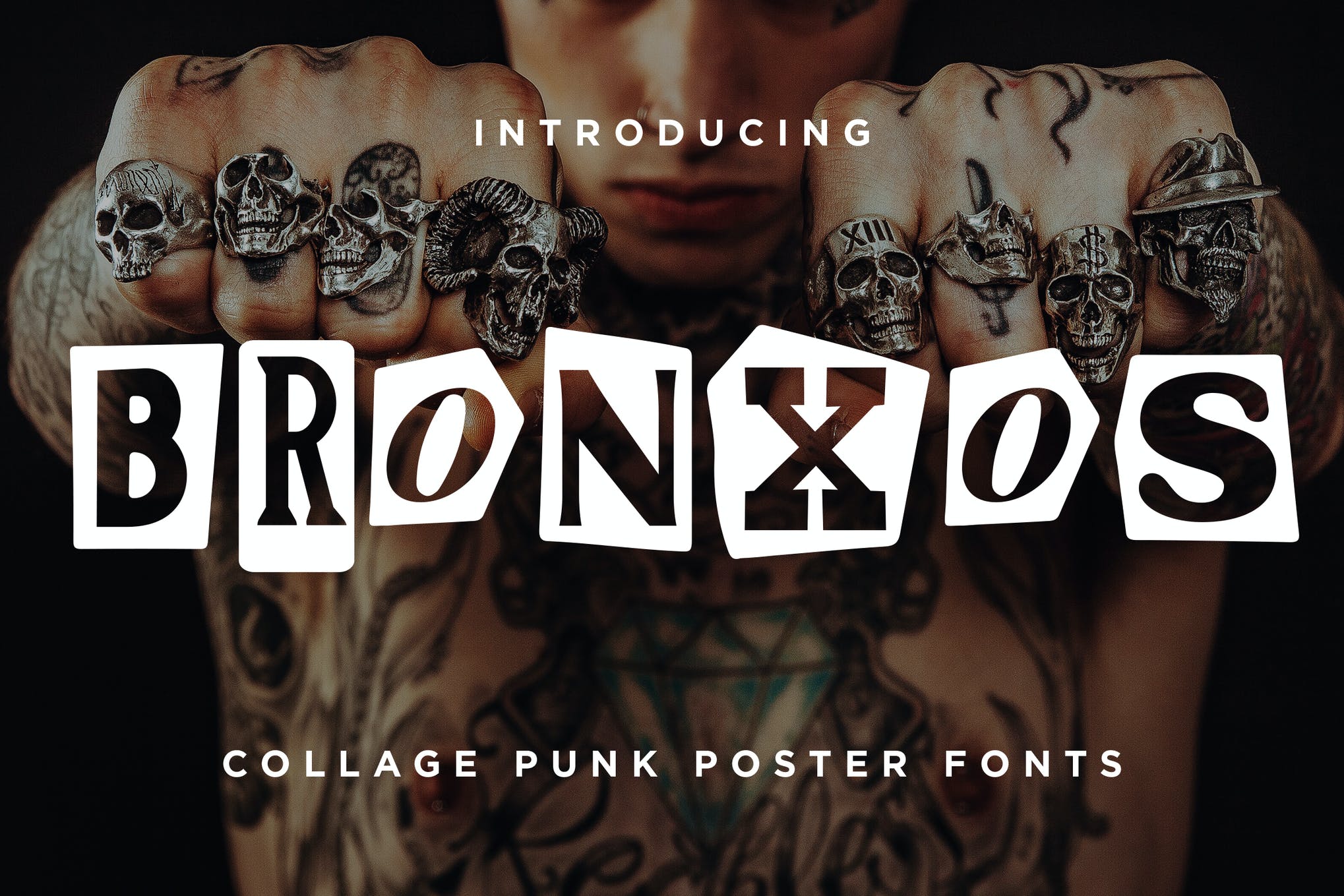 Bring back the old, and forgotten college punk music posters style to the table with Bronxos, a stunning typeface design that stands out in the daily flood of fonts we see on the internet. Try it out for your next poster design project!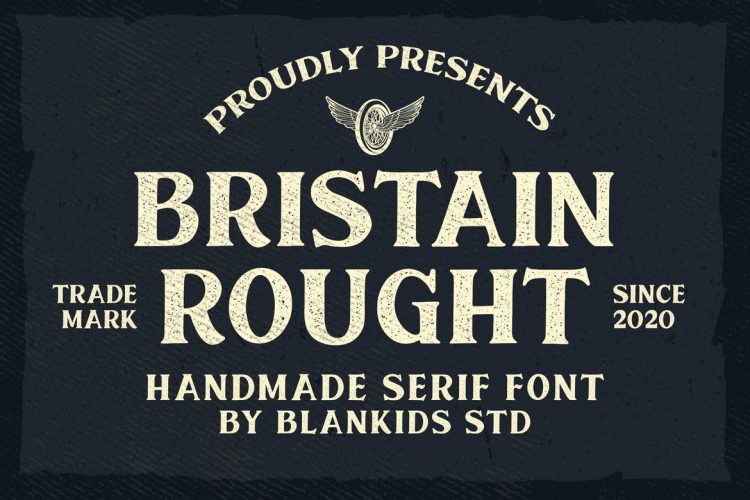 The Bristain Rought font is a bold serif typeface inspired by modern vintage elements. It looks best when used against a solid background in a contrasting color, and is a popular choice for advertising brands or products. It also includes a wide range of multilingual accent characters and punctuation marks, as well as numbers.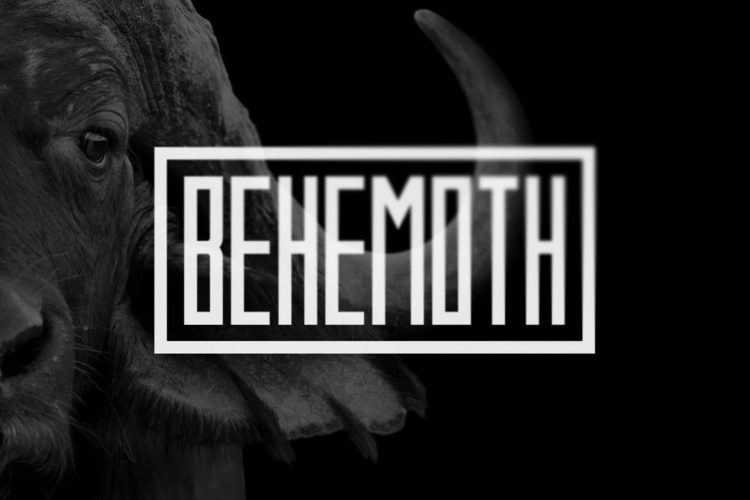 Featuring uppercase letters, numbers, and a selection of punctuation marks, the Behemoth font is great for when you want to make an impact using a small text space. Its tall sans-serif typeface looks particularly effective as a logo or main heading, especially when advertising a rock band or action movie.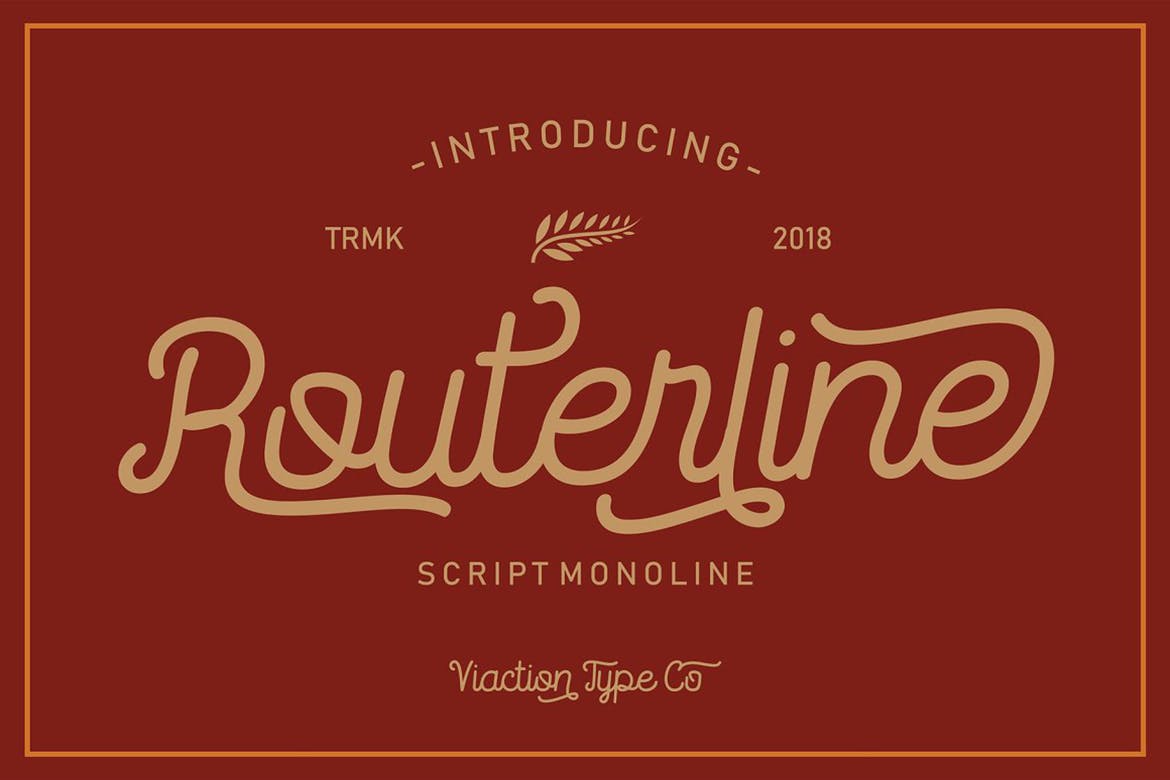 Next up we have Routerline, another vintage-inspired font but this time with a timeless monoline script style that would look perfect in an advertisement for a music event or country-themed venue! It comes with four styles, including regular, slant, bold, and bold slant.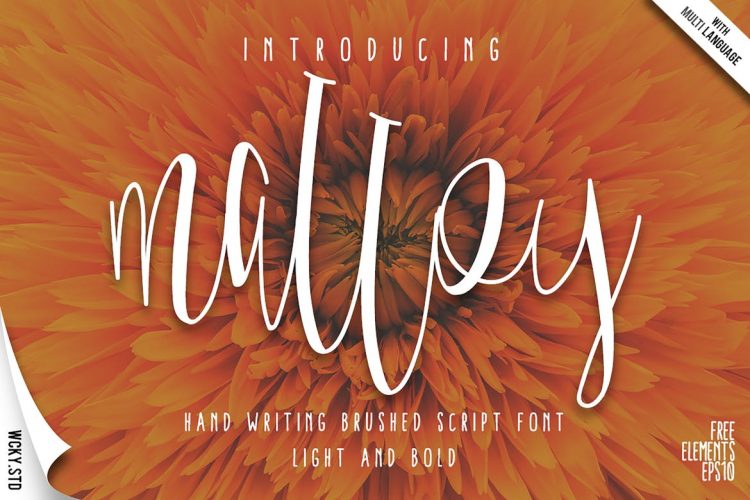 Malloy is a relaxed, brushed script font designed to emulate handwriting, and comes with two different variations – light and bold. It's compatible with foreign language characters, can be used on both Mac and Windows, and comes with complete supporting documentation for ease of use.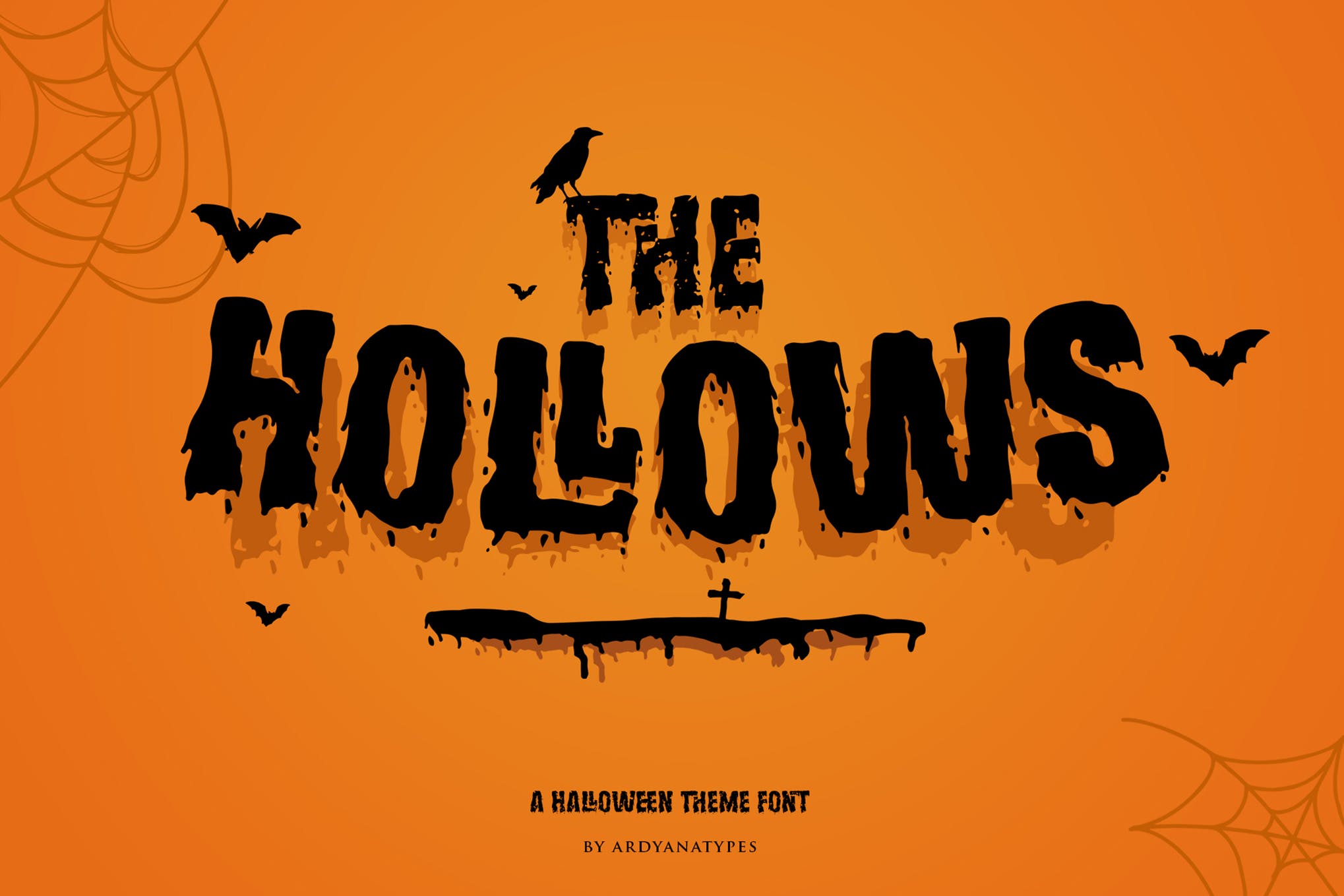 Looking to create a spooky poster for the upcoming Halloween party? Check out Hollows, a scary font that instantly grabs attention, and sparks curiosity. Use this font and be prepared to get the best crowd at the event.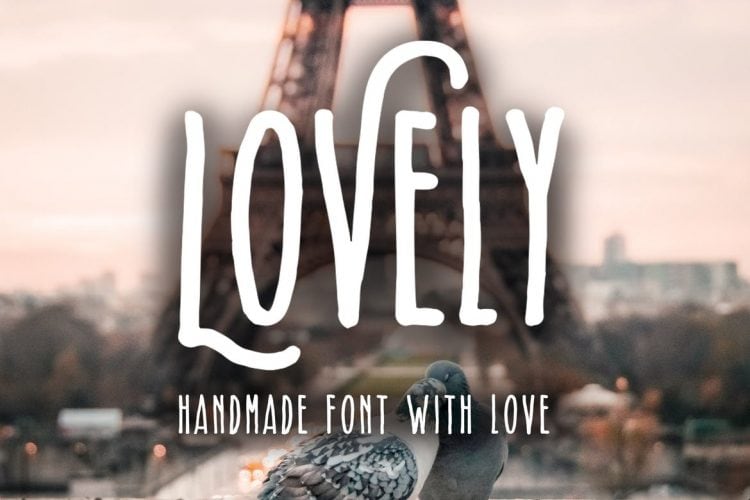 This truly 'lovely' font is a decorative typeface with a charming handmade quality and looks brilliant in a solid white against a blurred photo background. It's ideal for any kind of creative poster, from a romance film premiere to a chic clothing boutique, and is compatible with a wide range of programs.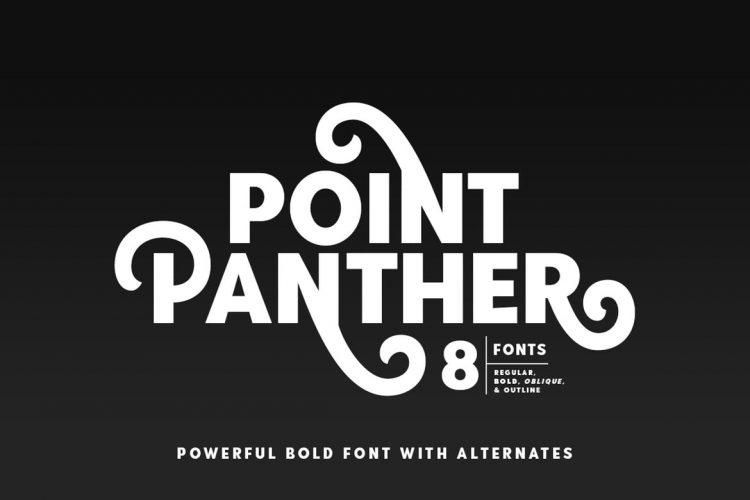 The Point Panther is a powerful, attention-grabbing typeface featuring bold, oblique, and outline alternatives, and is one of the best fonts for posters. It's particularly effective when used against a contrasting background color, such as white against black, and lends itself well to a wide range of creative applications, such as music festivals and shows.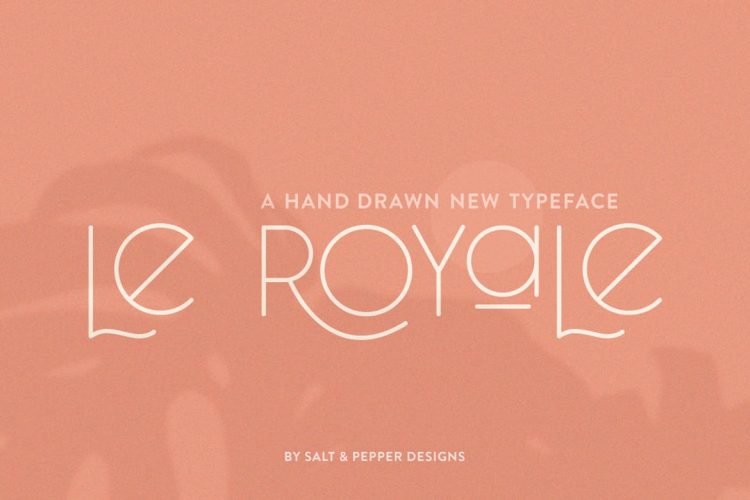 A classic sans font with a twist, Le Royale is a unique, art deco-inspired typeface featuring light, clean lines, and interesting character sizing. It comes with four different spacing options and is fully licensed for commercial use. We think it's ideal for a theatre or cinema poster!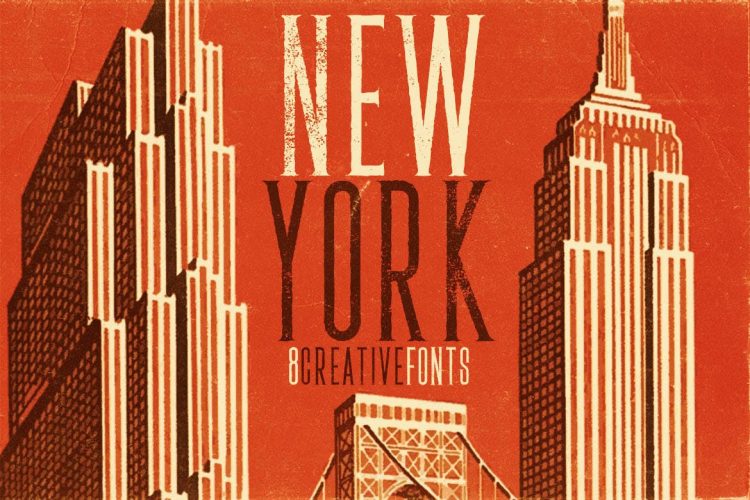 The New York typeface is a gritty, vintage-inspired serif font that's perfect for any kind of retro-themed poster. With several variations included, it's best used as a heading or logo rather than within the main text body.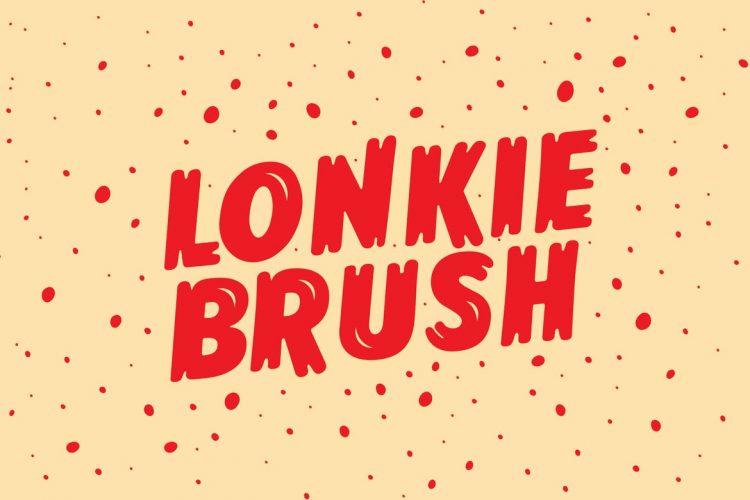 According to the designer, the name Lonkie invokes 3 words: glamour, ambition, and cordiality. This font demonstrates all three of these elements with its fun yet elegant, clean yet daring design. It's essentially a bold sans-serif font that takes elements of handwritten typefaces and adds a creative, playful spin.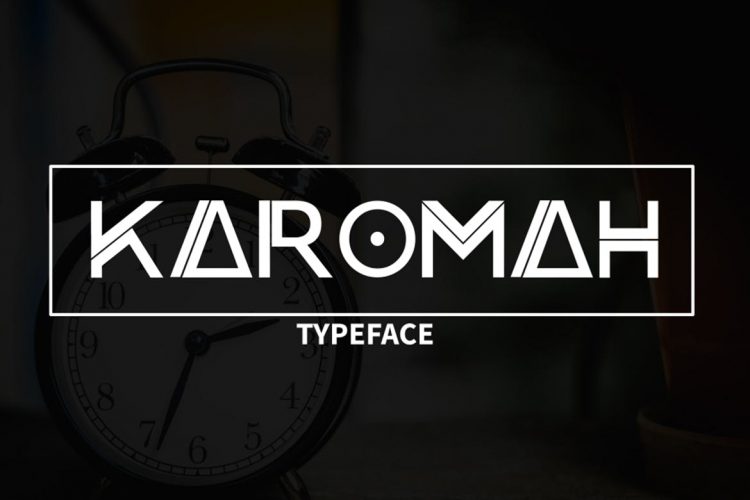 Based on a sans-serif typeface with calligraphy elements, the Karomah font is an interesting, geometrically-inspired option that's ideal for entertainment or food-based posters, such as restaurants, bars or nightclubs.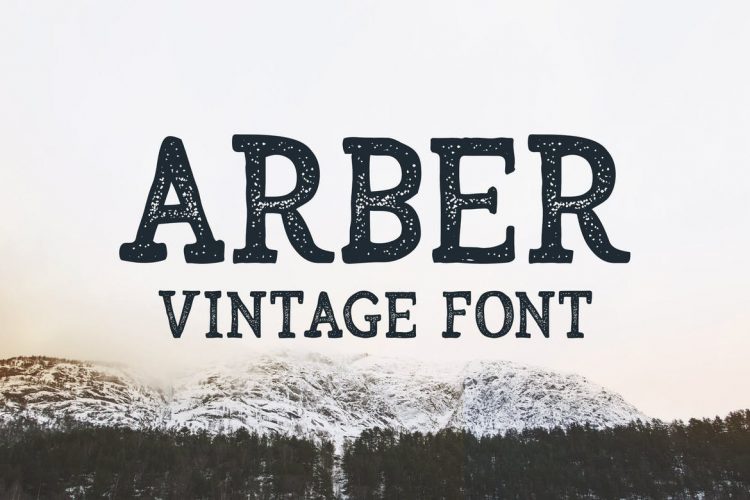 A beautiful vintage font that's perfect for artsy, Scandinavian-themed projects, the Arber has been handcrafted – literally – for the use of posters and headlines. Every letter has been hand drawn using a thin water brush on acrylic and then rendered into a high-quality digital typeface.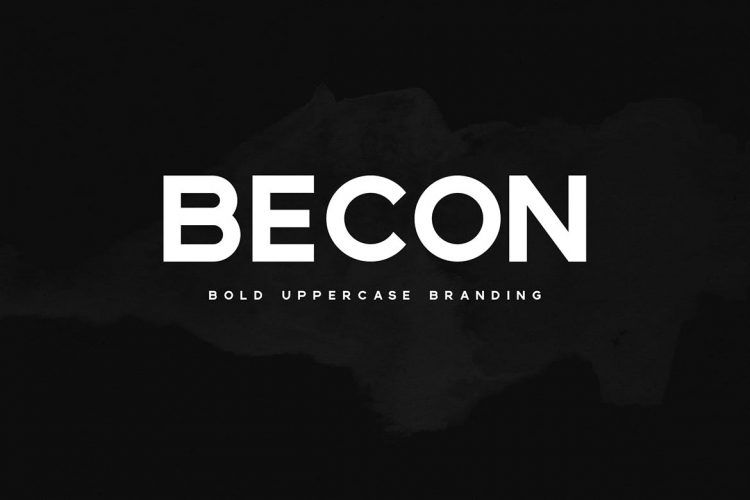 A bold, sans serif font with upper case letters and normal spacing, the Becon typeface is a clean, crisp option that produces excellent results in both print and web format, and is ideal for posters where a dramatic effect is required, such as a horror movie or significant cultural event.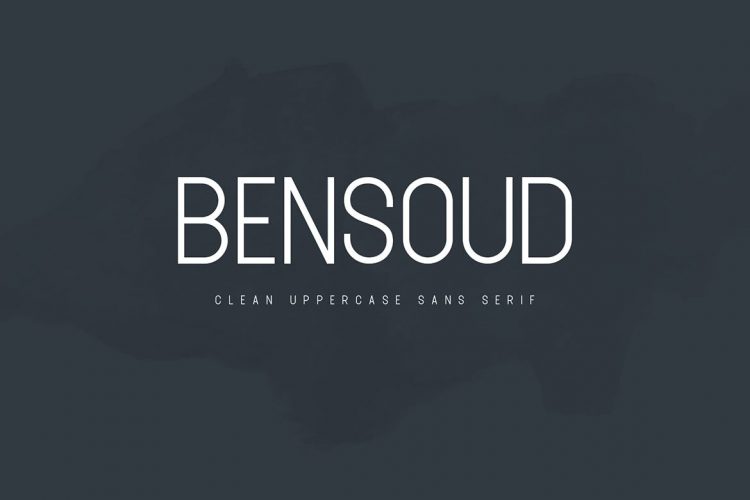 Another example proving that some of the best fonts for posters are upper case, the Bensoud typeface is a clean, sans serif font that can literally be used for any kind of application. From advertising homewares to the opening of a restaurant, to a political or community appeal, this font is a highly versatile option for any poster design.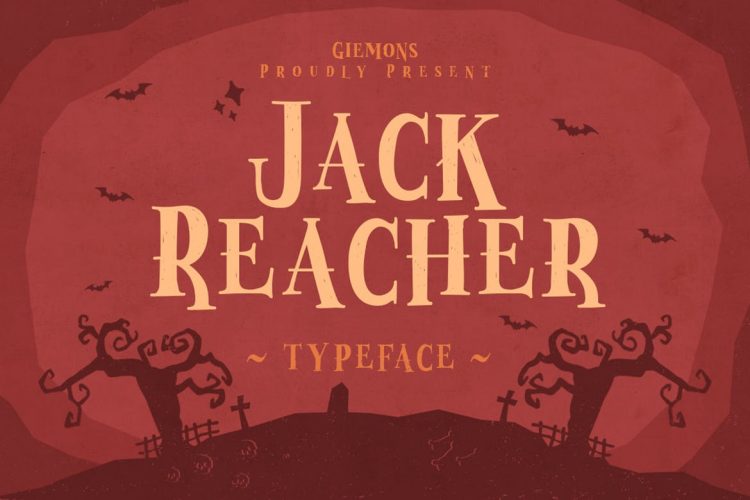 Channeling the Nightmare before Christmas, the spooky Jack Reacher font is perfect for any kind of halloween themed poster. It features a playful, textured serif typeface and includes upper case and lower-case characters as well as numbers and symbols. Choose this option for your next halloween party or event!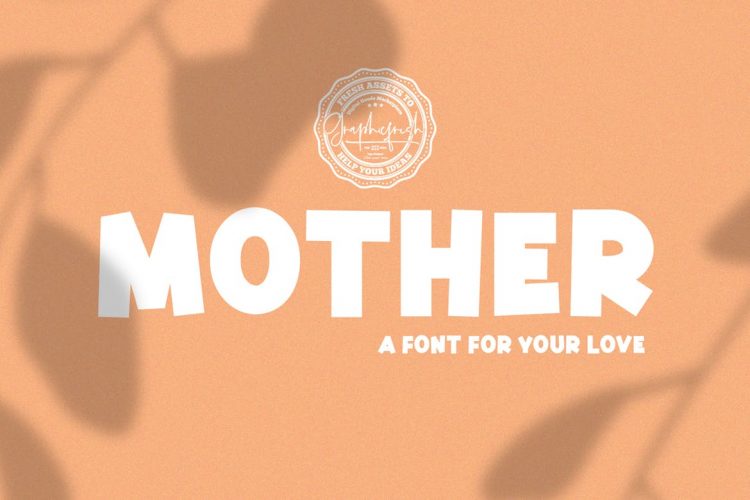 An interesting concept, this font has been designed specifically for mothers! It's a feminine and elegant sans-serif typeface that will really stand out on a poster, so we can see it being used for a wide range of things, particularly as a promotional heading for books or giftware brands.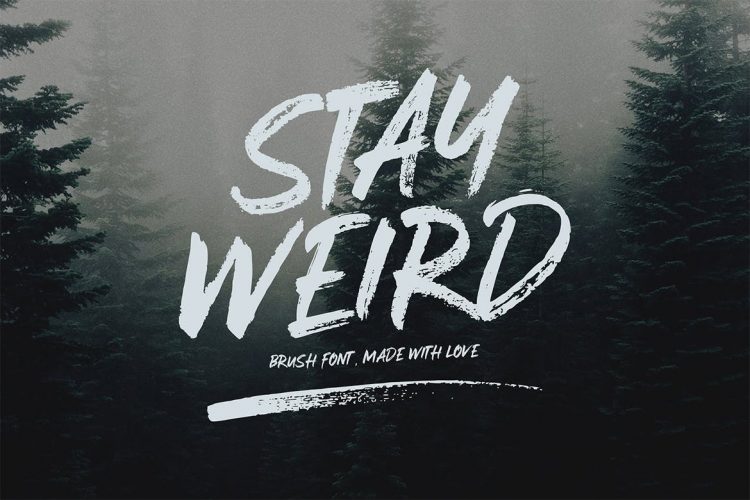 A brushed style decorative typeface, every character in the Stay Weird font has been handcrafted distinctively and thoughtfully using a physical brush, to emulate the effect of ink strokes on paper. It includes upper case characters as well as a collection of swashes to add a bit of punch to your headings.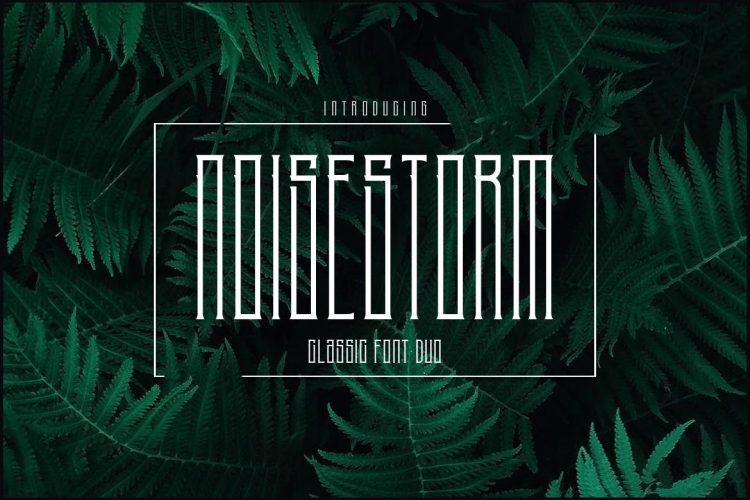 The NoiseStorm font is a beautiful serif typeface with thin, condensed lettering and a classic retro feel. It features monospacing and is best rendered in a larger size, so it's perfect for use on posters and promotional displays. There are also alternative variations with grunge and light effects.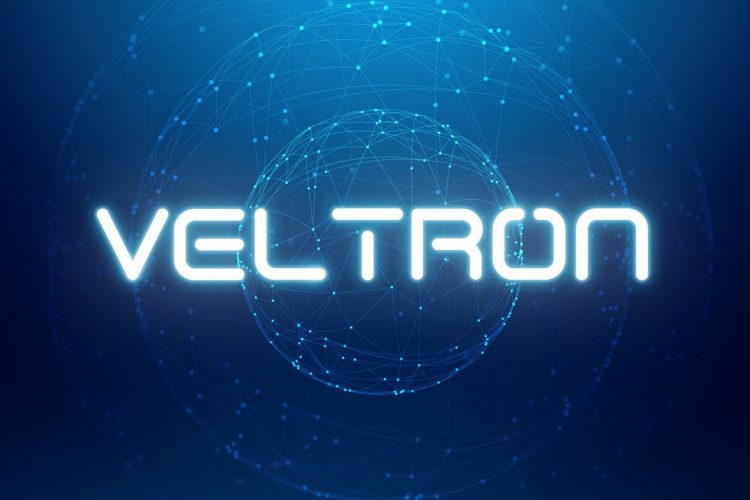 The Veltron typeface is a bold, modern sans-serif font inspired by science fiction and technology, and is perfect for posters advertising space movies or galactical-themed events. It features an out-of-this-world electrical glow effect and looks best against a dark background – like a galaxy!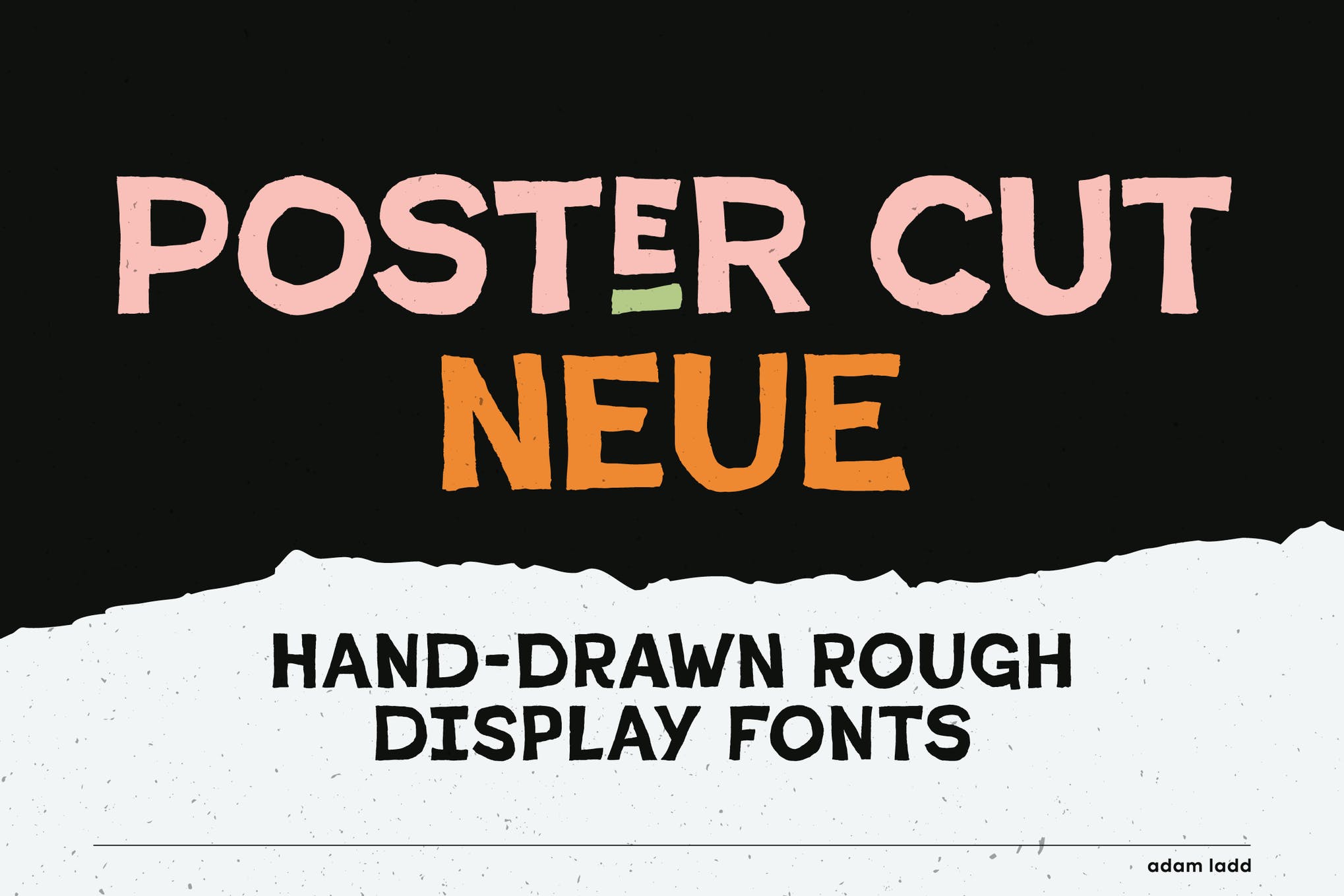 Poster Cut Neue is a hand-drawn, rough display font family. Having some retro grotesque sans serif inspiration, the characters give an informal and active look and feel. The imperfections keep it casual but it is still legible. This font is ideal for organic and natural applications where a more human touch is required with branding, packaging, headlines, posters, advertising, illustrations, titles, and more.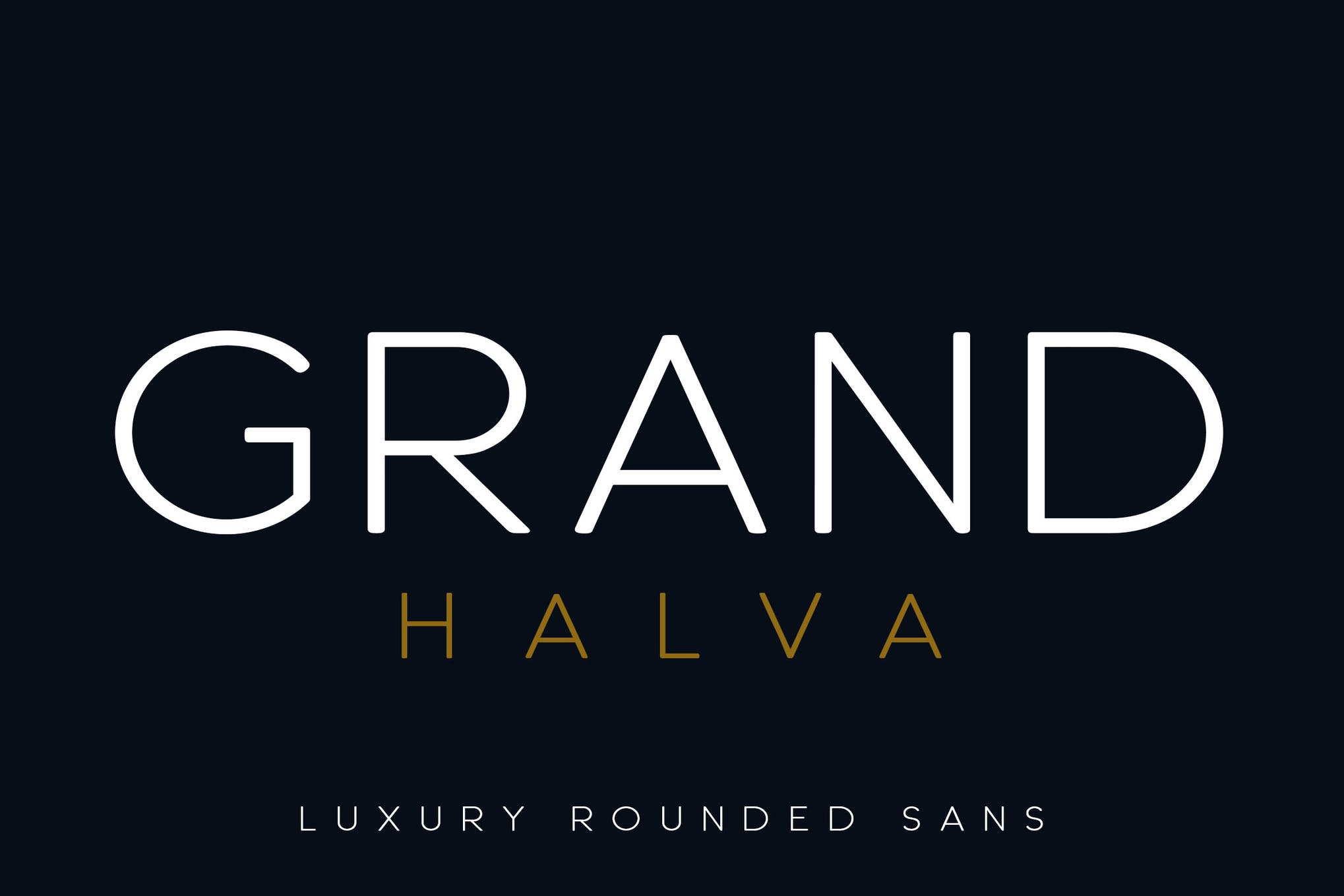 Grand Halva is professional rounded font. It is perfect for business purposes like business card design, magazines, advertisement, fashion, web, book covers, and posters.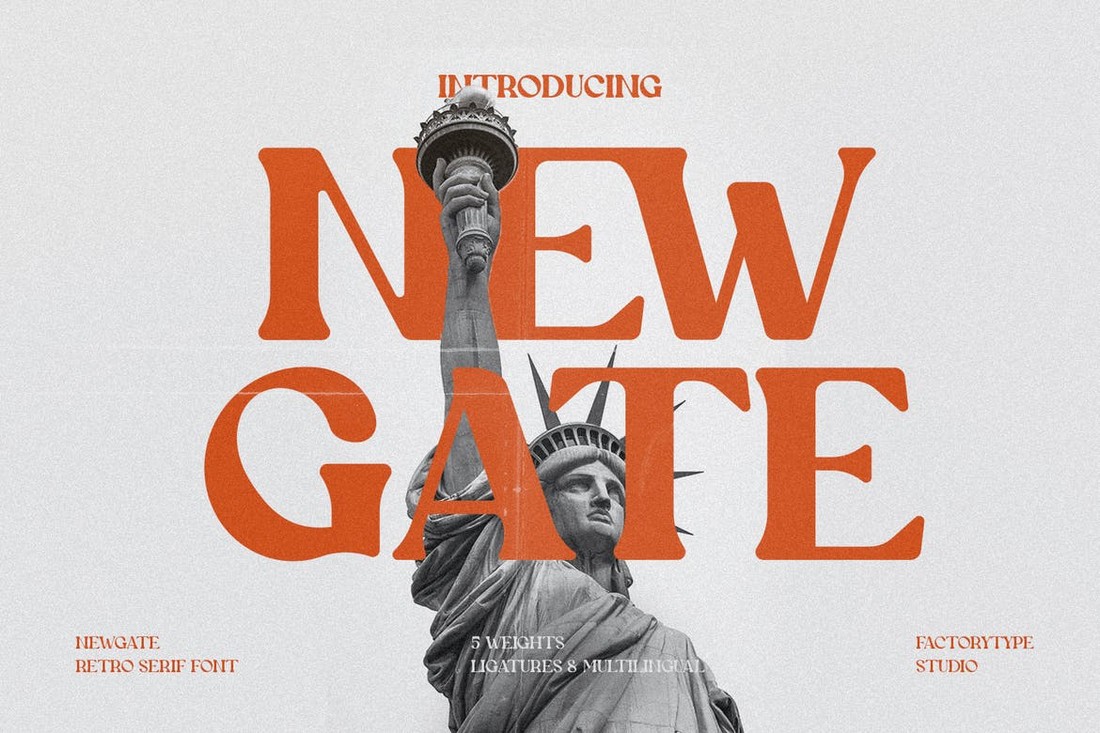 Newgate is an attractive font that features a beautiful contemporary design that will fit in nicely with various types of business and creative poster designs. Inspired by typography from the 70s, the font comes in 5 different weights and lots of ligatures.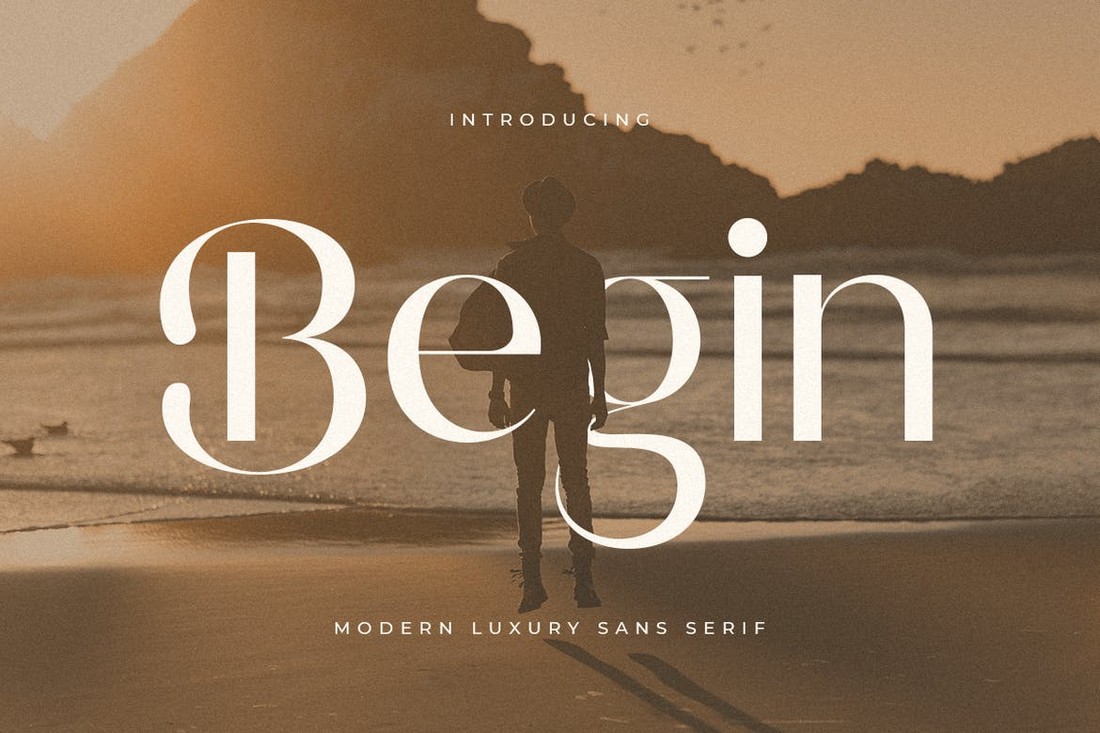 If you're working on a poster design to promote a luxury brand, jewelry brand, or fashion brand, this font is a great choice for crafting the perfect title for that poster. It has an elegant sans-serif lettering design that will make your poster stand out from the crowd.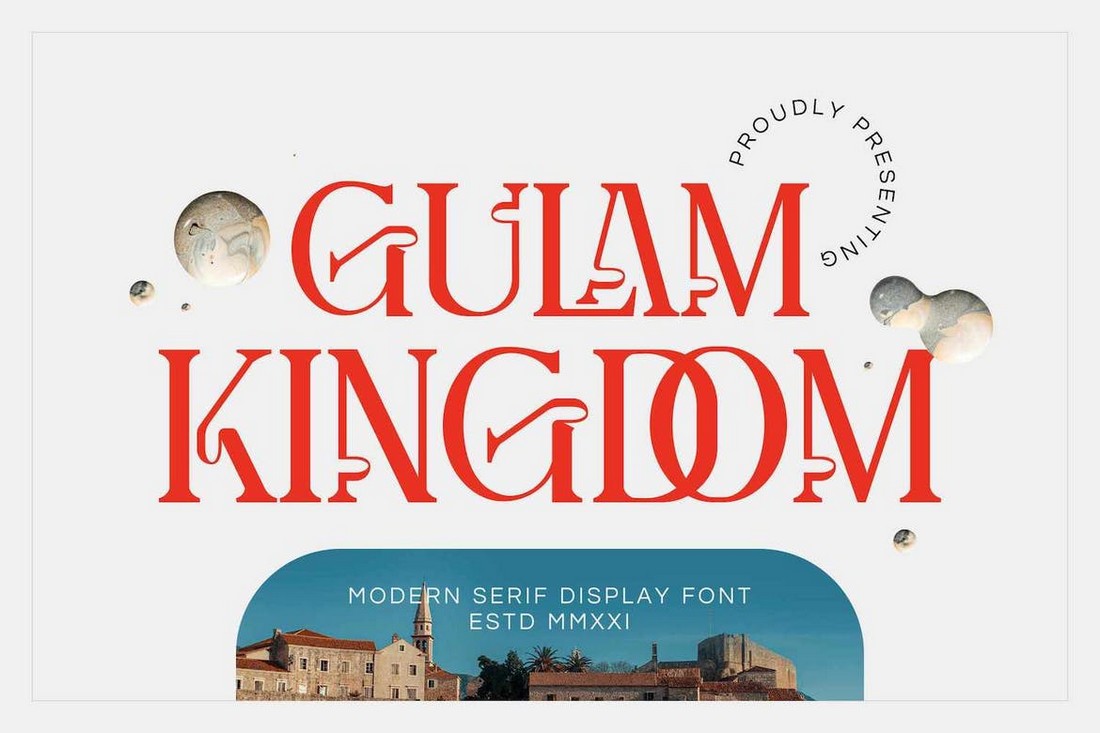 This font is perfect for crafting a poster title that not only attracts attention but also shows off creativity. It features a set of stylish characters that will look great on posters, flyers, banners, and even product labels.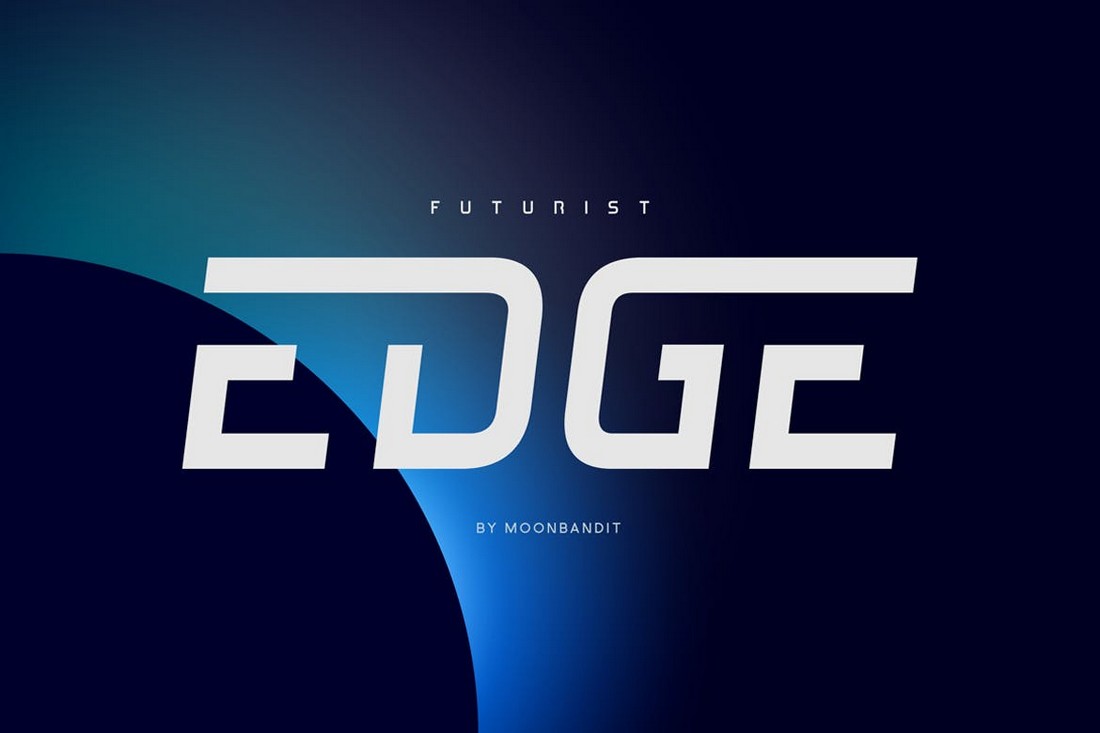 MBD Edge is a modern poster font with a futuristic character design. It has a bold and creative design that's perfect for tech-themed designs. This font also includes lots of stylish ligatures that you can use to craft monogram logos as well.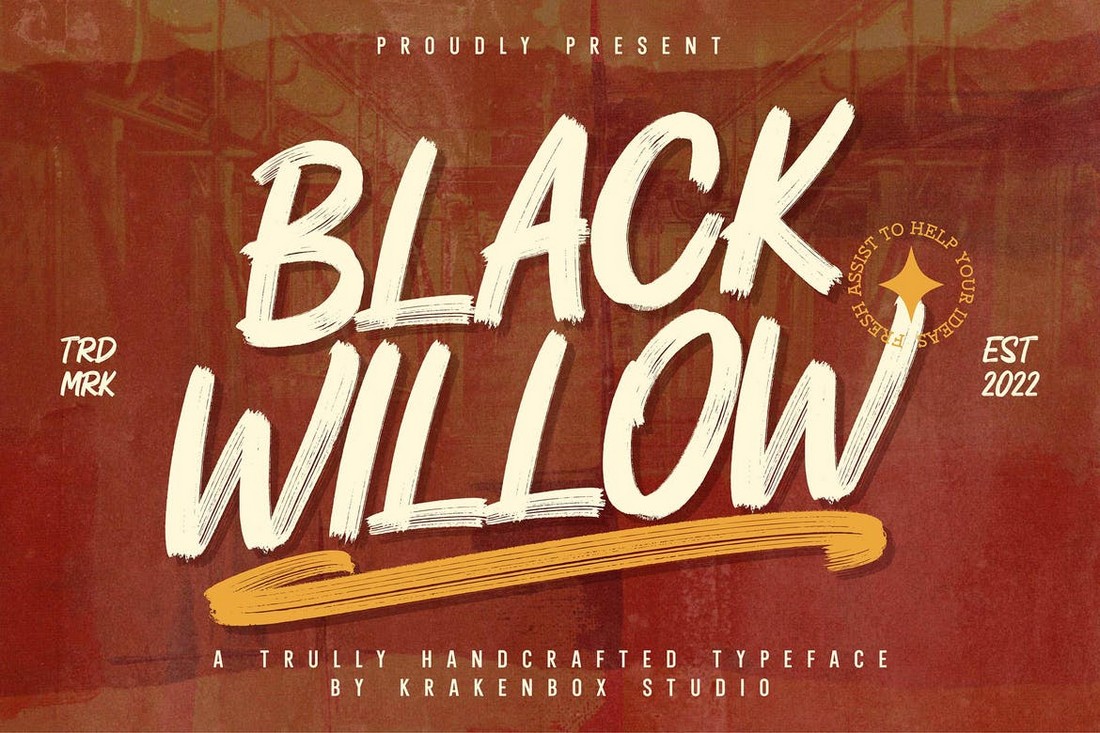 Brush-style typography is most suitable for creative poster designs. Use this font to add a bit of creativity to your poster designs. It features a set of handcrafted brush letters with lots of swashes.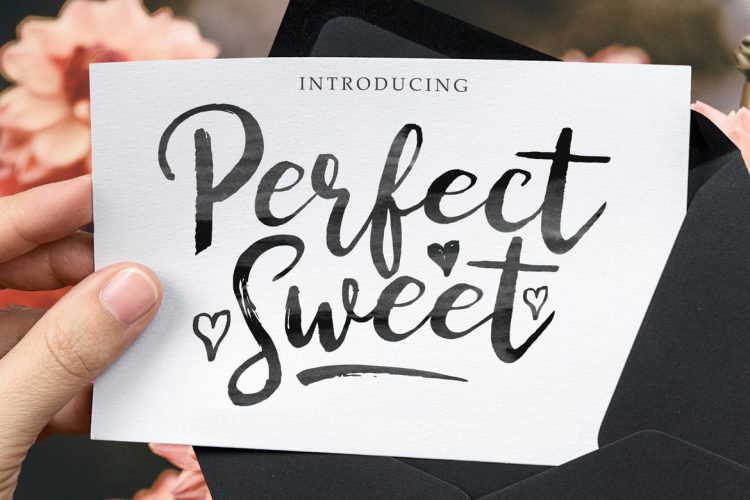 The last of the best fonts for posters is Perfect Sweet, a decorative brush font that creates the effect of a handwritten love note! A natural, fun, and lovable typeface, it's ideal for posters with a romantic or girly theme, such as a rom-com film or Valentine's Day event.
These are the best fonts for posters, compiled in a list for you to choose from when designing your next poster or promotional display! Regardless of what your poster is for, the theme, or the audience, there's a font here that's sure to capture the attention of passers-by and entice them into learning more about what you have to offer!