35+ Best Fonts for Flyers & Posters
Today, we bring you a collection of the best fonts for flyers and posters you can use to design professional-looking titles, headings, and paragraphs.
Think about it. What's the first thing you do when you look at a poster or someone hands you a flyer? Of course, you look at the title to figure out what it's all about. That first glance is enough for someone to make a first impression of the brand and the company behind the flyer or poster.
Your flyer will never look professional in the eyes of your audience if you were to design the titles using a common font like Arial or Times New Roman. You need to use uncommon and modern fonts to design attention-grabbing titles for flyers and posters to make them truly stand out from the crowd.
There's no need to spend hours searching for the best font. We did all the work for you. Have a look and see if you can find a font for your flyer or poster in this collection.
Get every varied font and typeface you could ever need with one simple subscription. From just $16, get unlimited access to thousands of fonts, typefaces, graphics, templates, photos and illustrations.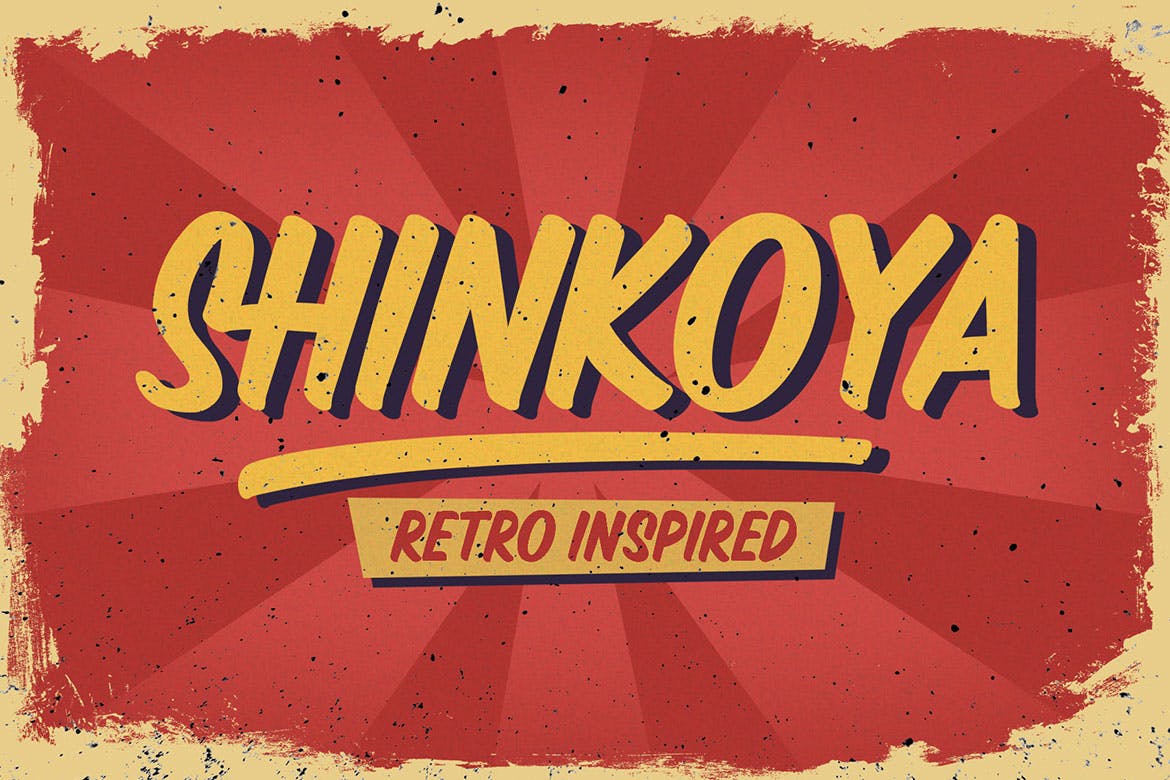 Shinkoya is a fun, retro-inspired font that's based on classic vintage signage and is perfect for a poster or large display. Featuring a professionally designed brushstroke style in all caps letter format, it features a full suite of uppercase letters as well as numbers, symbols, accents, alternates, and ligatures.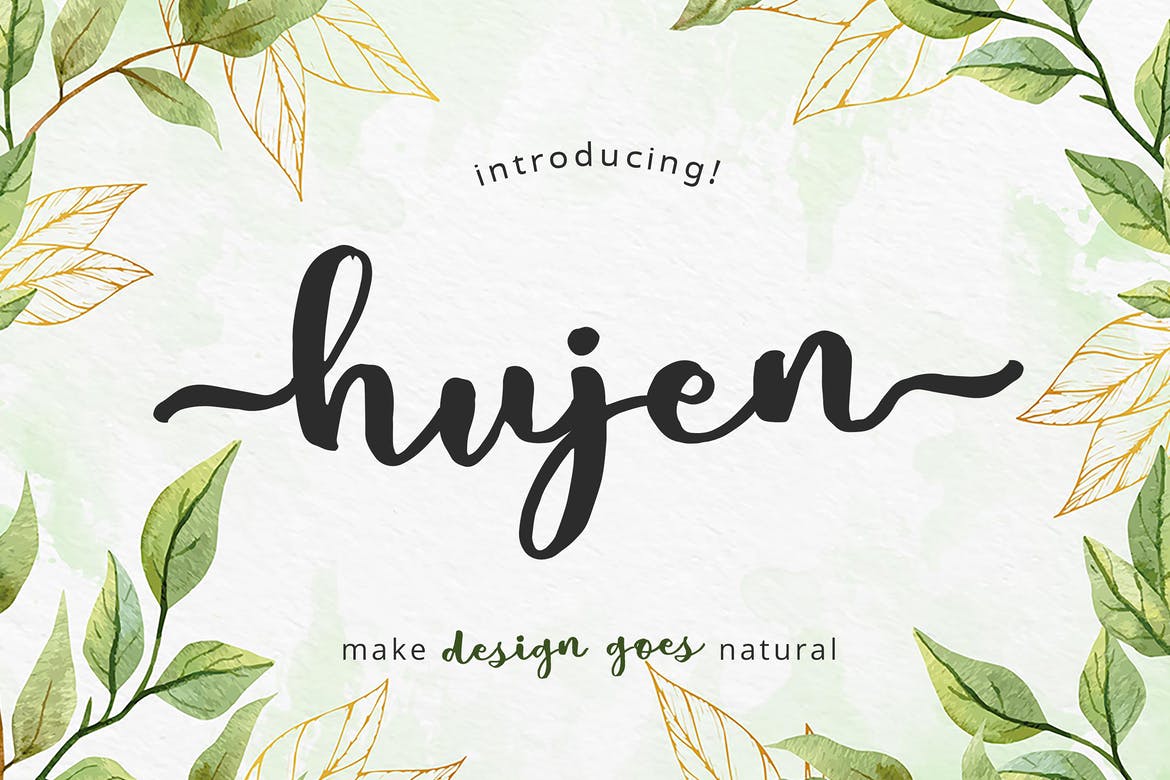 If you're creating a nature-themed project or artistic design that requires a whimsical handcrafted look, the Hujen brush stroke typeface will be a great addition. This fresh and natural font looks great as a title or heading, and is particularly great on invitations and creative flyers.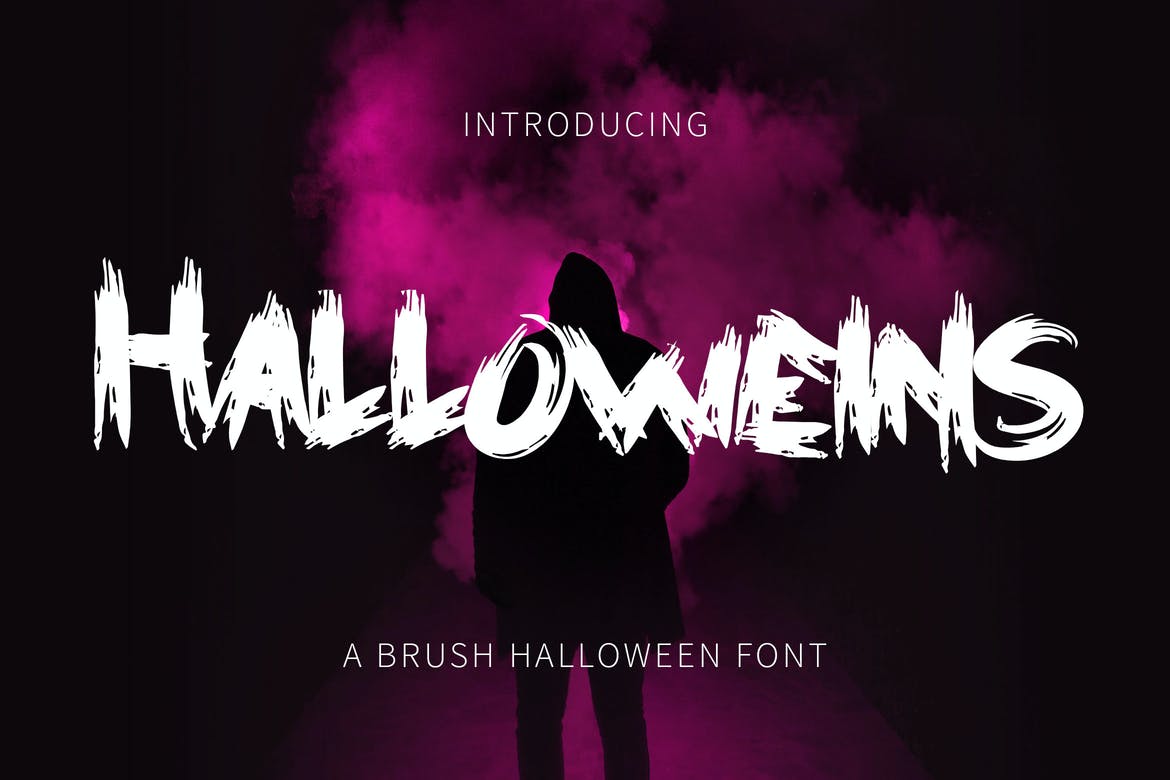 Here, we have Halloweins – the perfect brush stroke poster font for a Halloween party flyer or spooky design project! It comes with a full suite of Latin characters, as well as numbers and symbols, and is fully PUA encoded.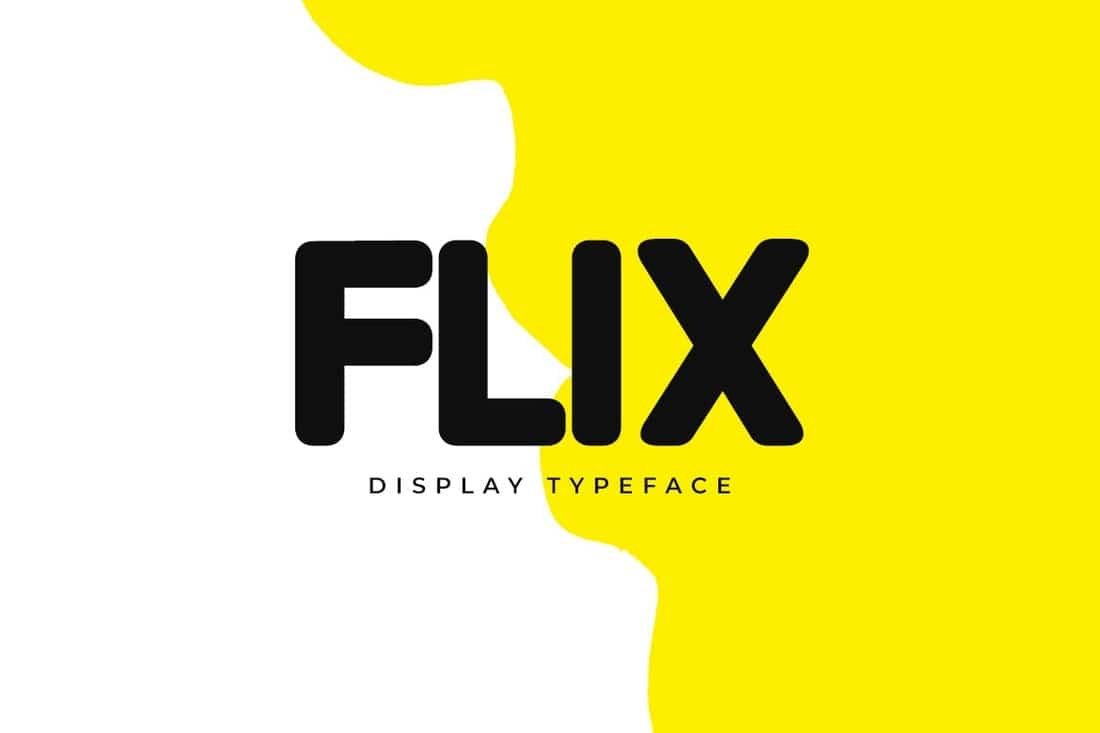 Designing a big and bold title for a poster is not just about increasing the font size. You should also pay close attention to its readability. Flix is a font designed for large titles and headlines. It looks great no matter how big the title gets. It comes in both regular and outline styles as well.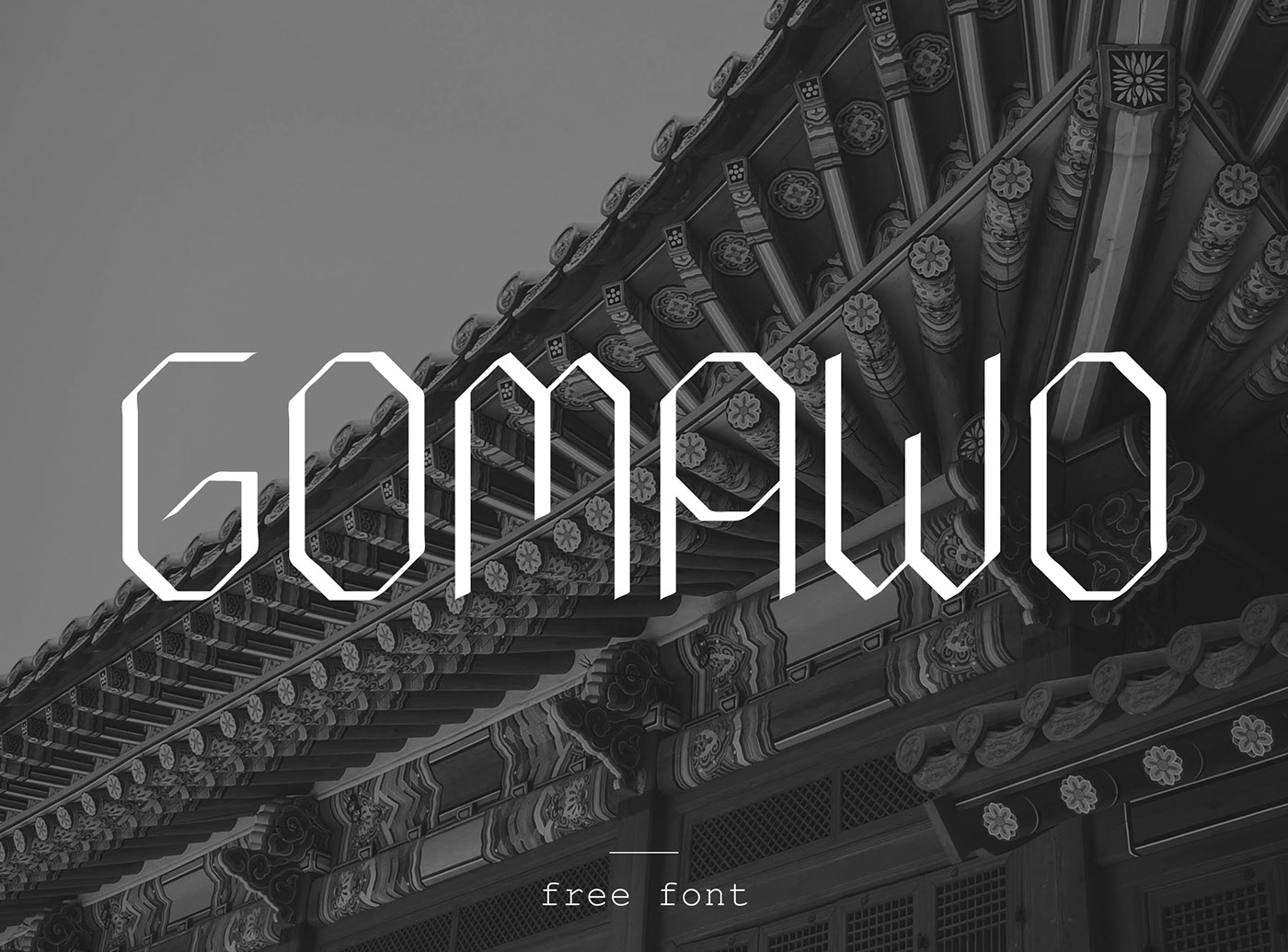 Next up we have Gomawo, which means thank you in the country of South Korea, and has been designed with geometrical lines and calligraphy inspired brush strokes for a soft yet professional finish. You can download this beautiful font for free from Behance.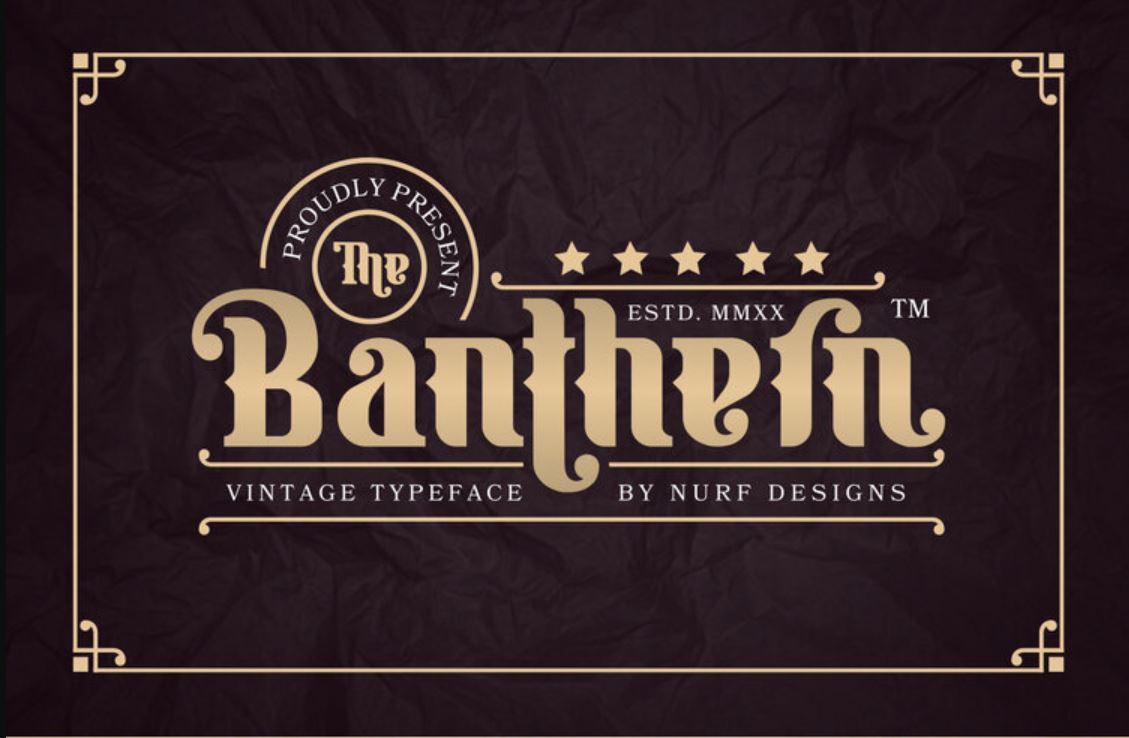 Bathern is a classic vintage poster typeface that offers a wide range of basic characters, as well as numerals and punctuation marks, and includes multilingual support for a range of languages. You can grab this super cool font from Graphic Design Freebies as a free download.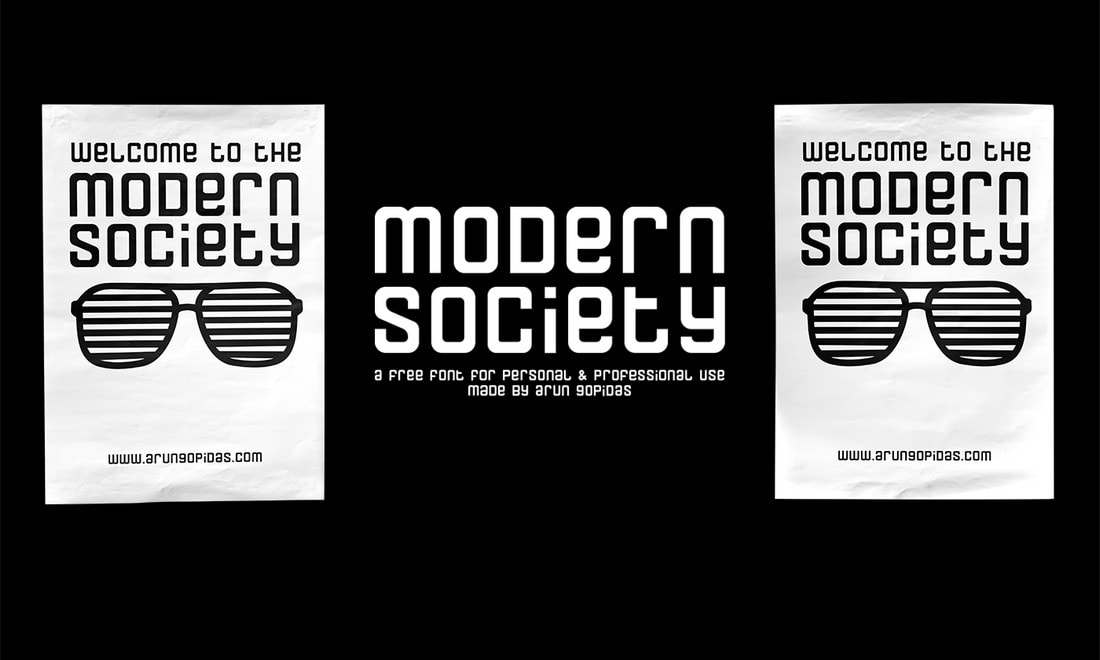 At first glance, you can see this is a great font for designing flyers and posters. It features a unique monospaced design that makes it stand out from the crowd. This font is also completely free to use with your personal and commercial projects.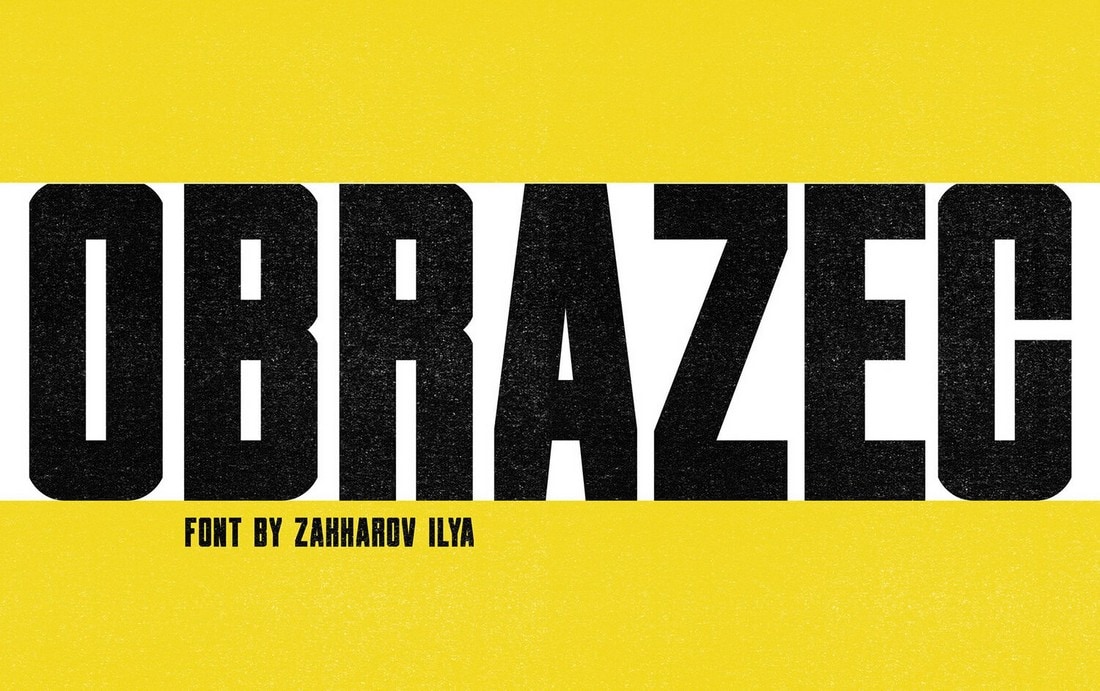 Obrazec is another great free font you can use with personal and commercial projects. The font features a vintage industrial-style design with tall and bold letter designs. This makes it a great choice for crafting eye-catching titles in posters and flyers.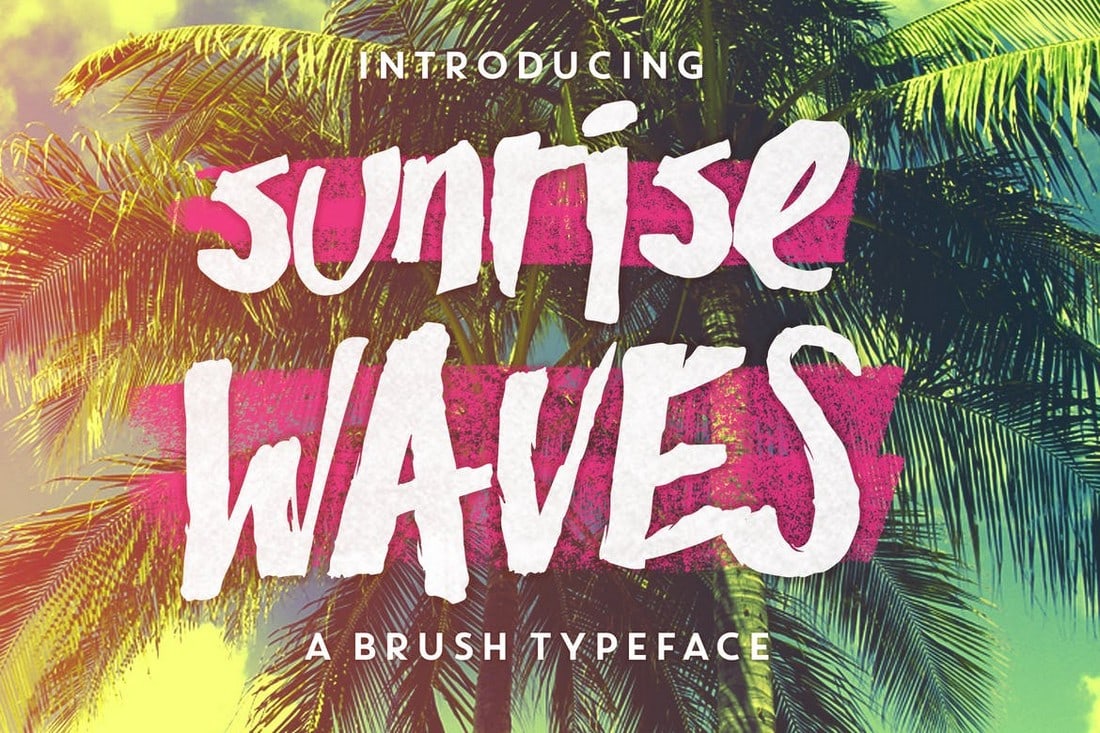 Crafting a flyer for a summer beach party? Or a poster for a casual event? Then this font is for you. Sunrise Waves is a stylish and trendy font featuring a unique design. It's perfect for sending a fun and relaxed feel through your title designs.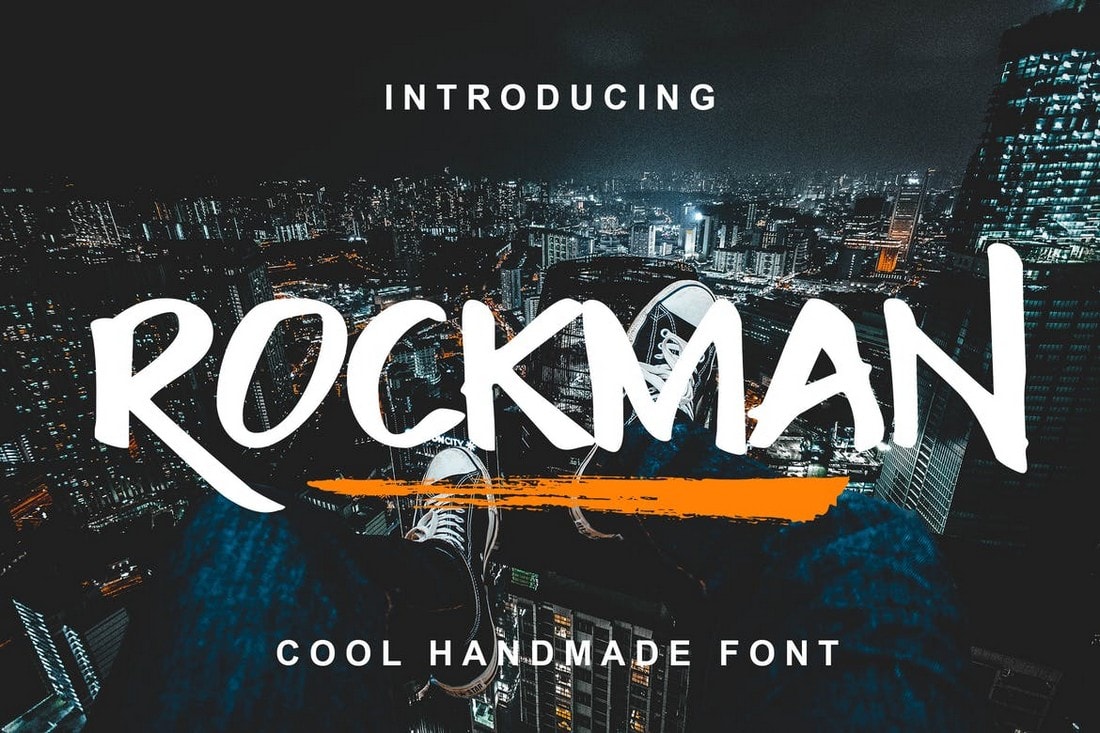 Rockman is a handmade font that features a unique brush-style design. This font is ideal for designing posters and flyers for music events, especially for rock band concerts. The edgy and playful look of the font will help you grab your audience's attention quite easily.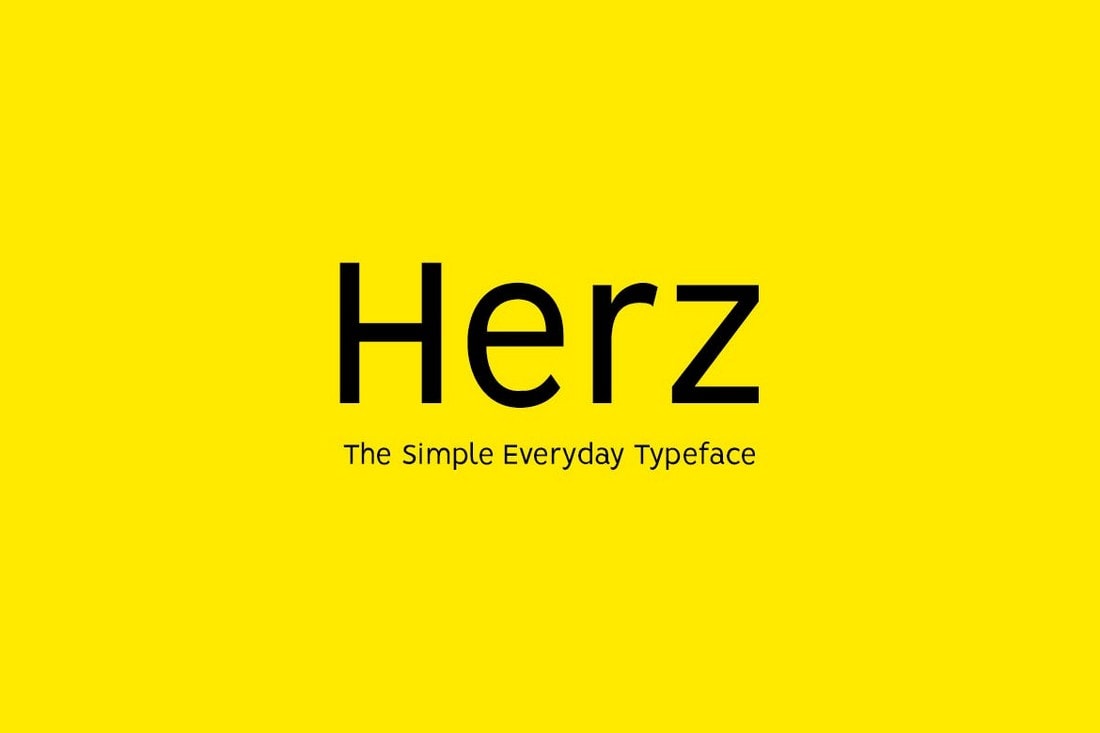 Let's not forget that designing the body text or the paragraphs of your posters and flyers is also an important part of the design process. Herz is a modern font you can use to design the paragraphs of your flyer designs. It comes in 3 different font weights and a casual style that makes it quite easy on the eyes and easy to read.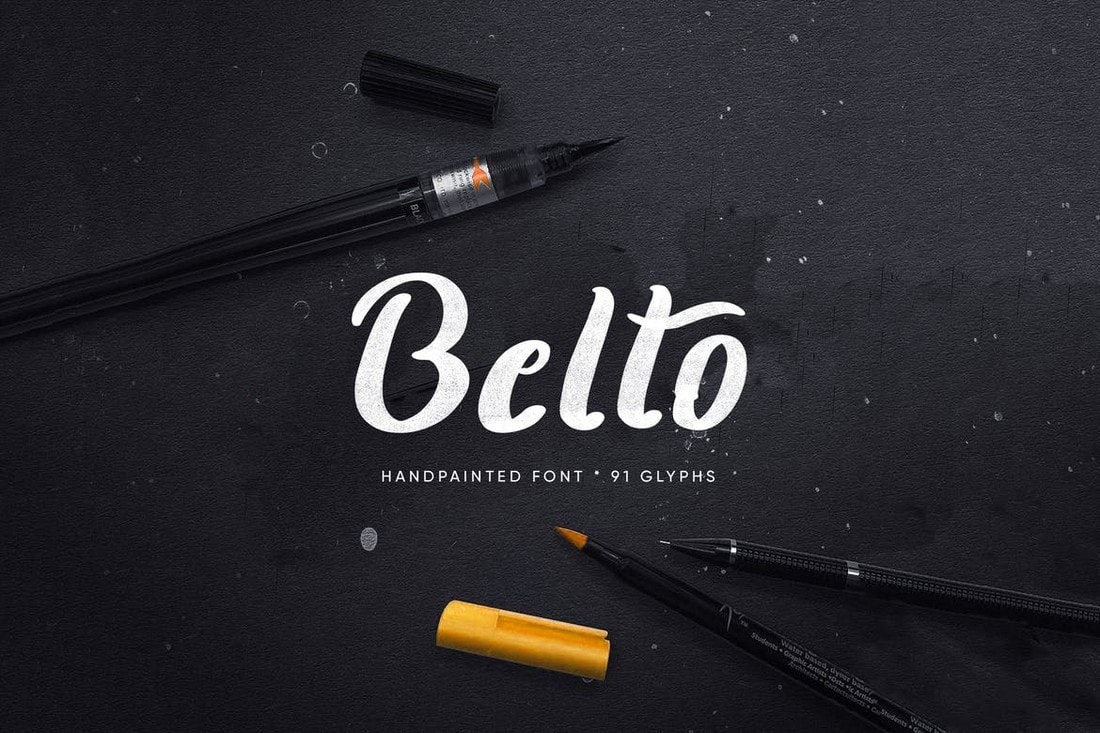 Belto is a unique font that features a textured design with a hand-painted look and feel. This font is perfect for designing flyers and posters related to lifestyle brands and events. It includes 91 glyphs for making your titles look even more stylish as well.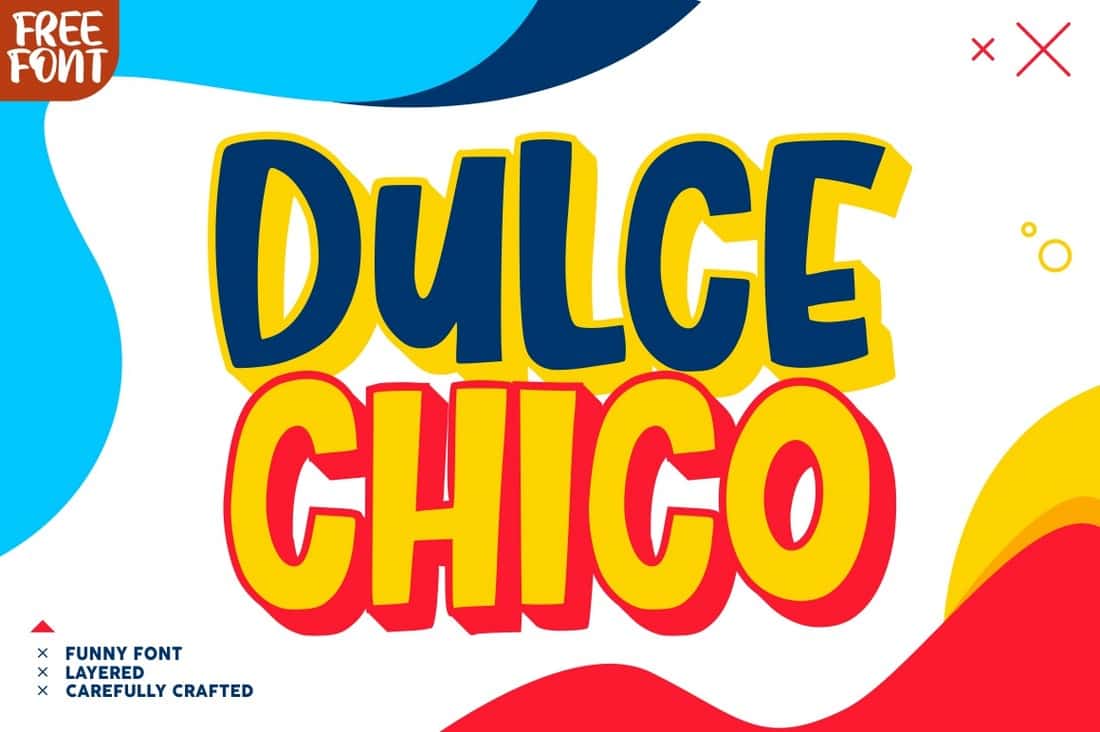 Dulce is a fun and quirky font featuring a casual design. This font is most suitable for entertainment-related posters and flyers, especially ones that target children. However, you can only use this free font with your personal projects.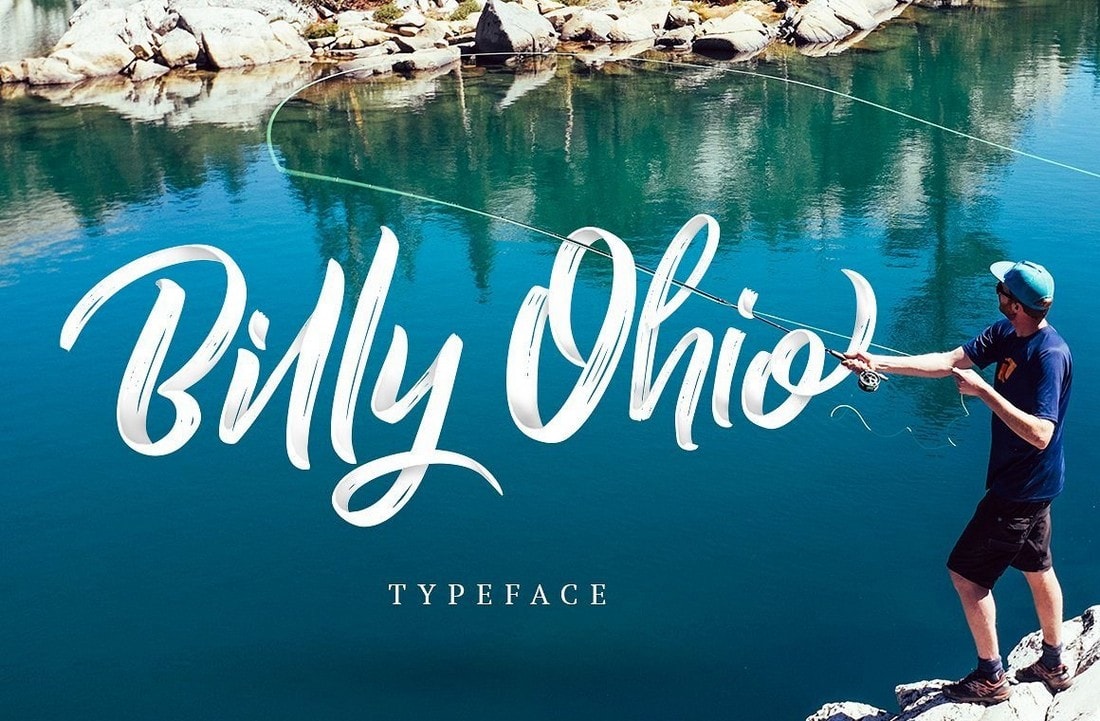 Another stylish free font featuring a brush style character designs. This font will fit in perfectly with your lifestyle branding designs. You can use this free version with your personal projects.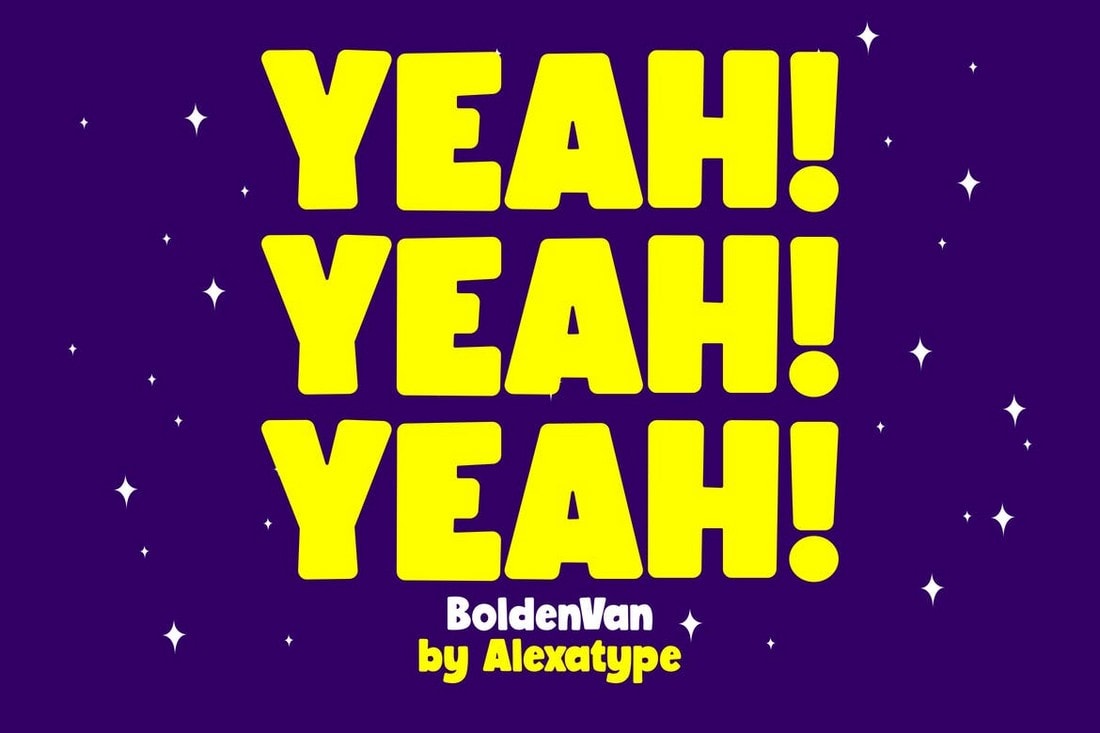 When you're crafting a flyer or a poster targeting kids and children, you need to make them in a way that appeals to their interests. Which is, most of the time, all about having fun. This font is designed for that purpose and to make your posters look fun and entertaining.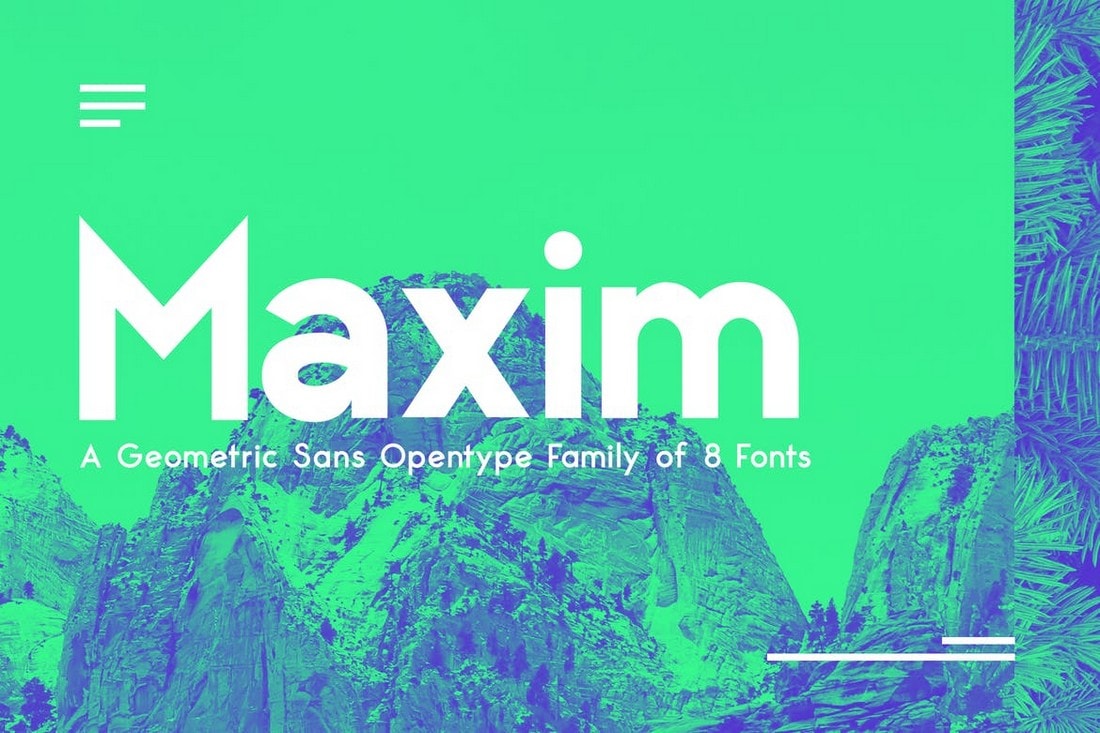 If you're looking for a modern font to create a bold title for a flyer or a poster, this font is worth giving a try. It has a very sharp design based on geometric layouts. The font comes with 8 different weights ranging from light to bold. It includes italics as well.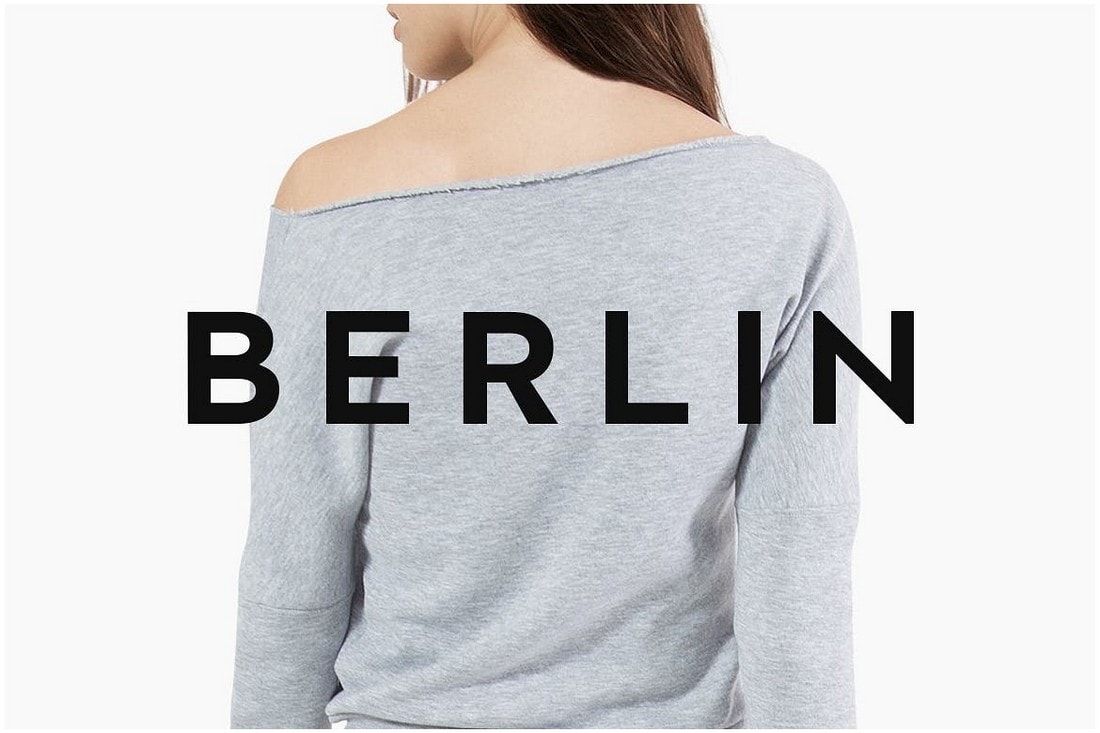 Berlin is a simple and clean font you can use to design minimal titles for posters and flyers. The font features a clean-cut look that will improve the readability of your designs as well as make them look more professional. It's available in 4 different weights and in WebFont versions.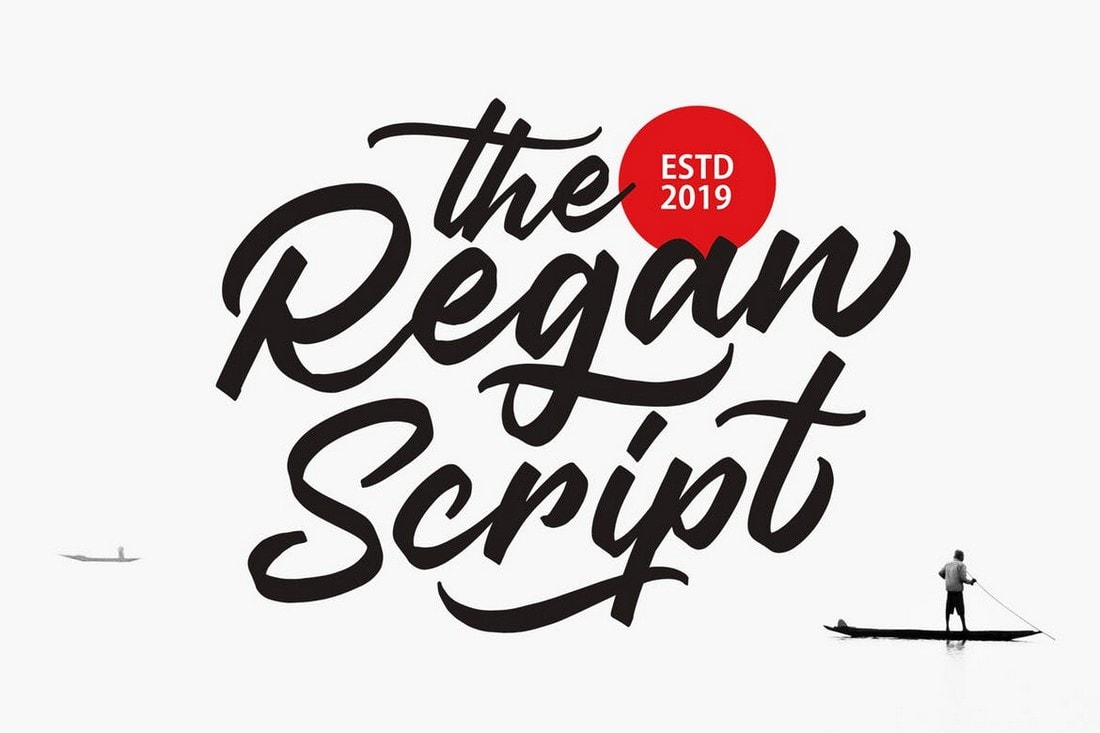 Script fonts are also a great choice for designing titles for posters and flyers. However, you need to be careful to pick fonts that are easy to read. Regan is a script font that features an elegant design that's also easy on the eyes. It's perfect for lifestyle, fashion, beauty, and various other designs.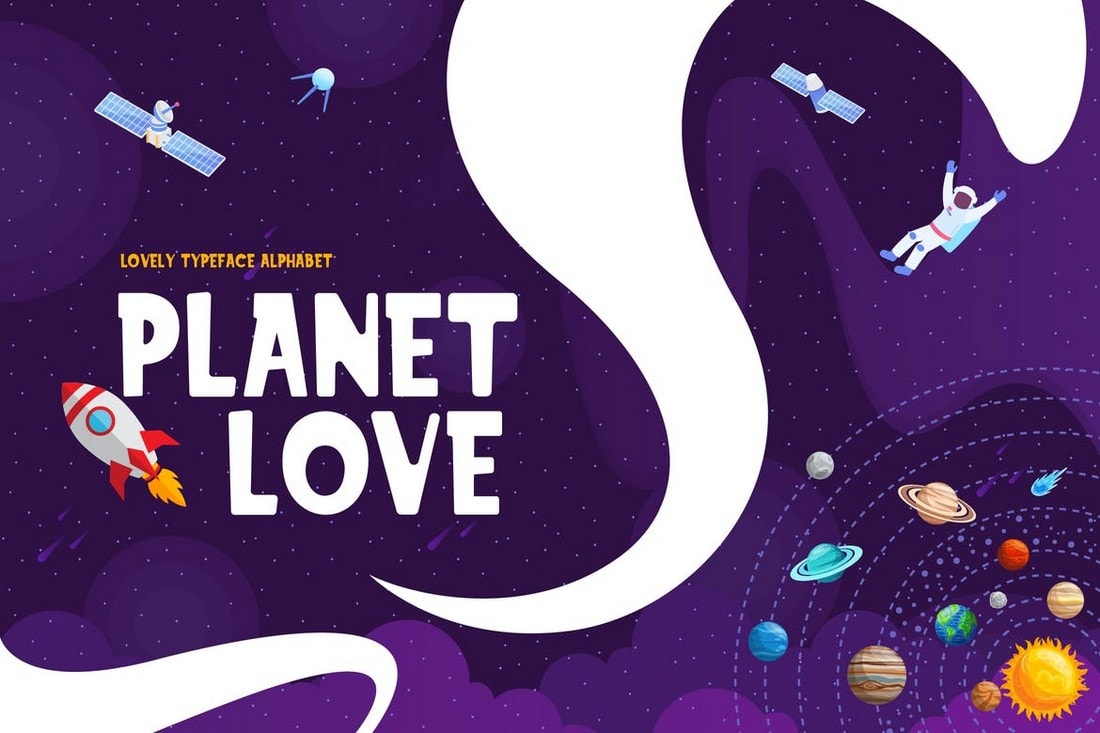 Planet Love is an adorable font that's perfect for making all kinds of posters and flyers for kids. The font includes both uppercase and lowercase letters featuring a fun design. As a bonus, the font comes with a set of space-themed vector object illustrations to go along with your creative designs.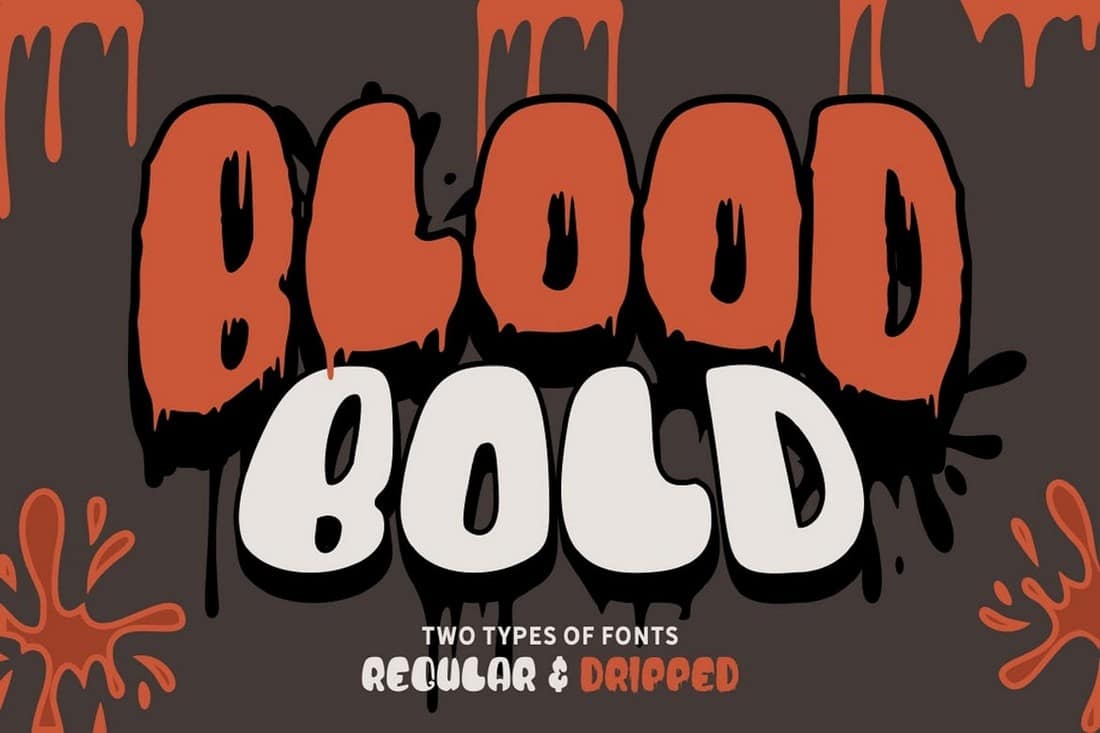 Of course, we can't ignore the time of the year when most of the posters and flyers are printed—Halloween. This is a pair of fun and quirky fonts made specifically for Halloween-themed poster and flyer designs. The font features both uppercase and lowercase letters as well as ligatures. It even includes an additional vector file.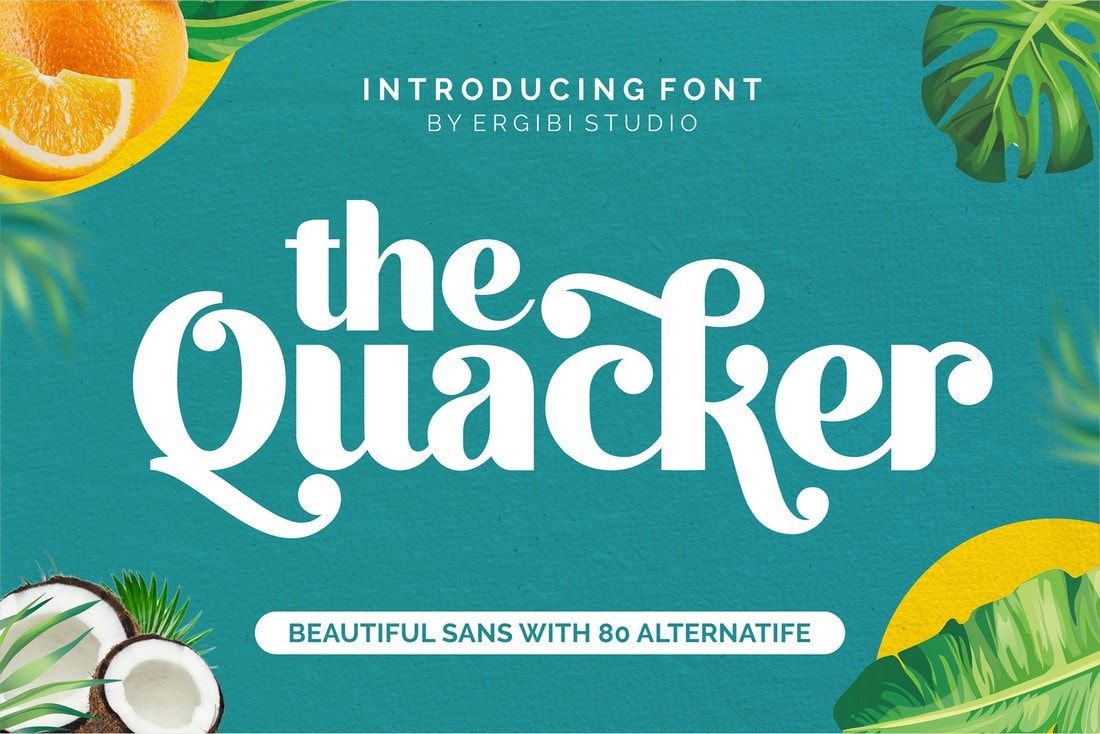 Quacker is a free sans-serif font that features a set of unique characters. This font is perfect for designing casual and lifestyle posters and flyers. The font even includes 80 alternate characters as well. It's free to use with personal projects.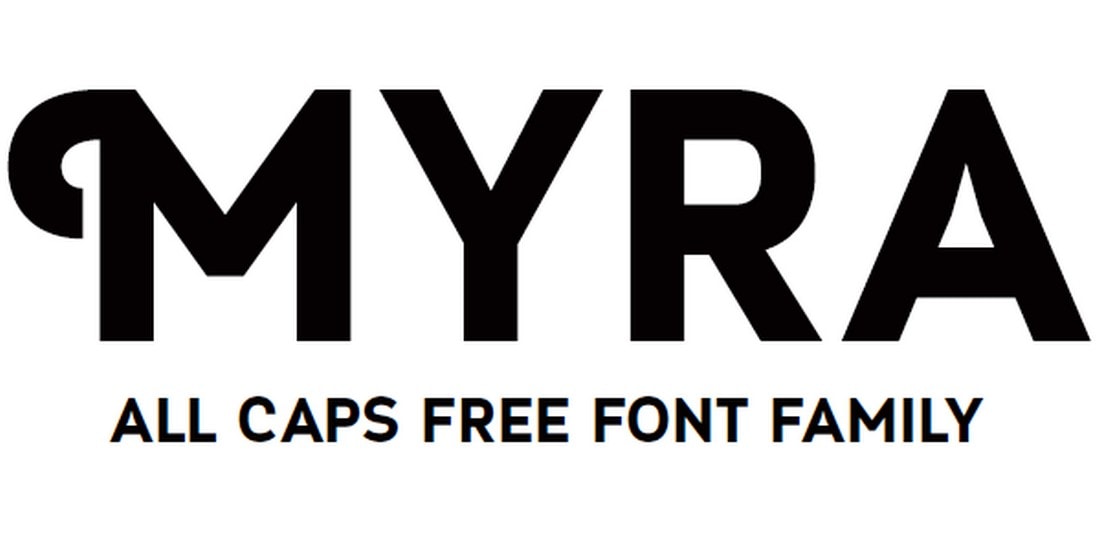 Myra is an all-caps font you can use with your various poster and flyer designs to craft attractive and modern titles. The clean design will make your text clearly visible from a distance as well. You can use this font with your personal and commercial projects.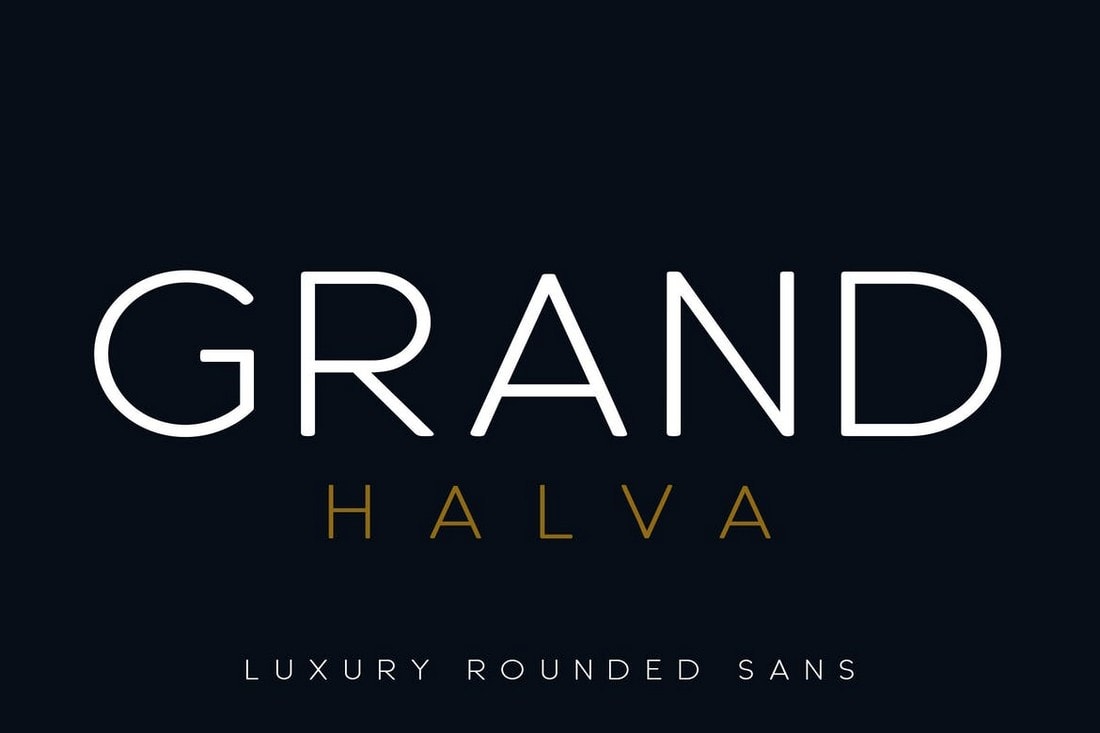 Elegance is something everyone appreciates without hesitation. It's the same reason why franchises like Chanel is recognized around the world. With this font, you can incorporate that same elegance into your poster and flyer designs. The luxurious and rounded letter design makes this font one of a kind.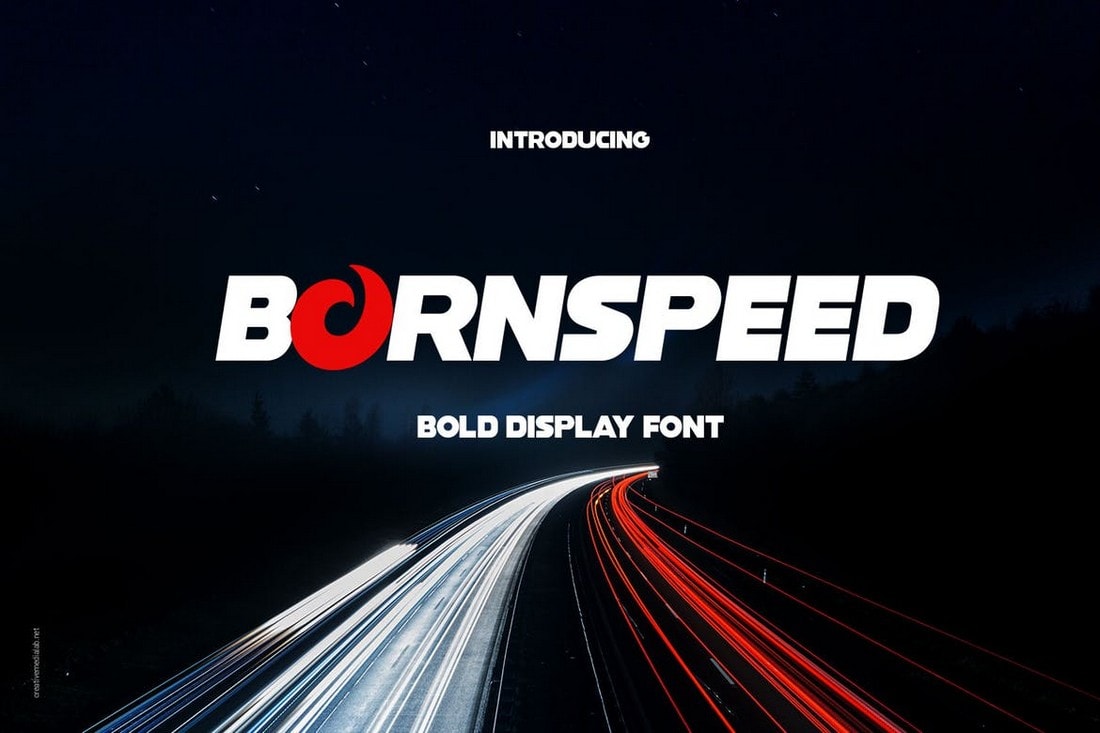 The title of a poster can be designed to send different messages. If you want to mean speed, agility, and energy through your flyer design, this font is for you. It features an all-caps letter design that's ideal for crafting the titles for sports, fitness, and gaming-related posters and flyers.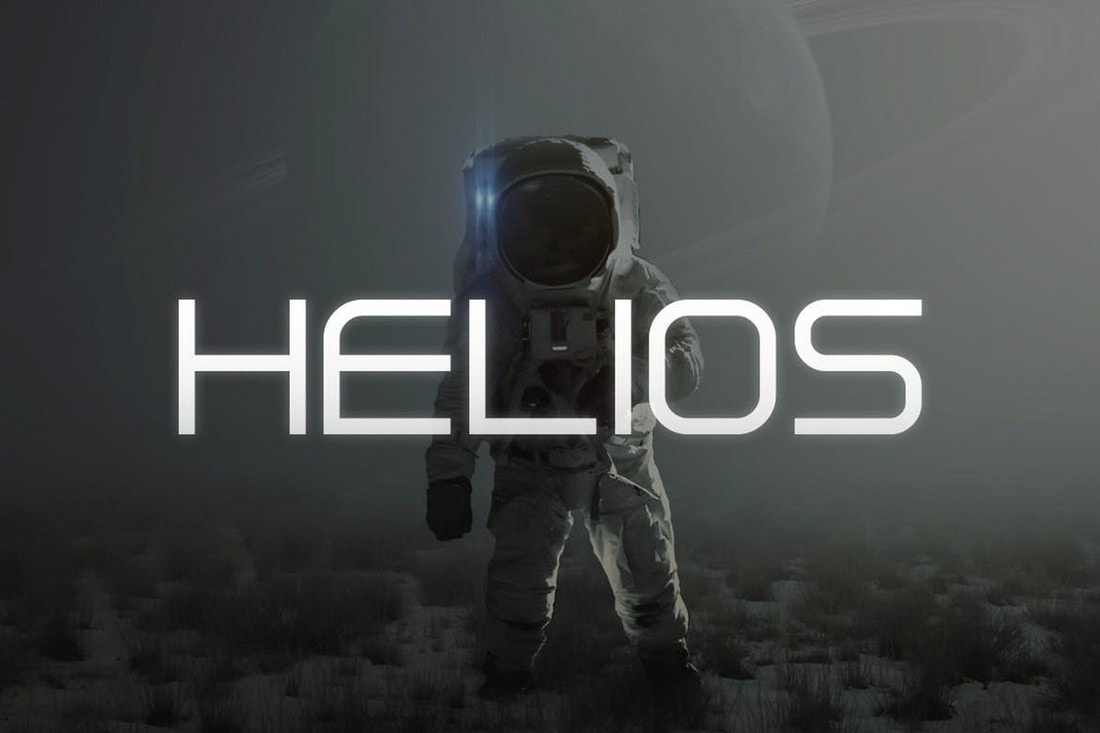 If you're designing a poster or a flyer for a technology-themed brand or event, this font is perfect for you. It features a futuristic and sci-fi themed design that'll make your designs look out of this world. The font also includes lots of alternate characters that you can enable by pressing the capslock.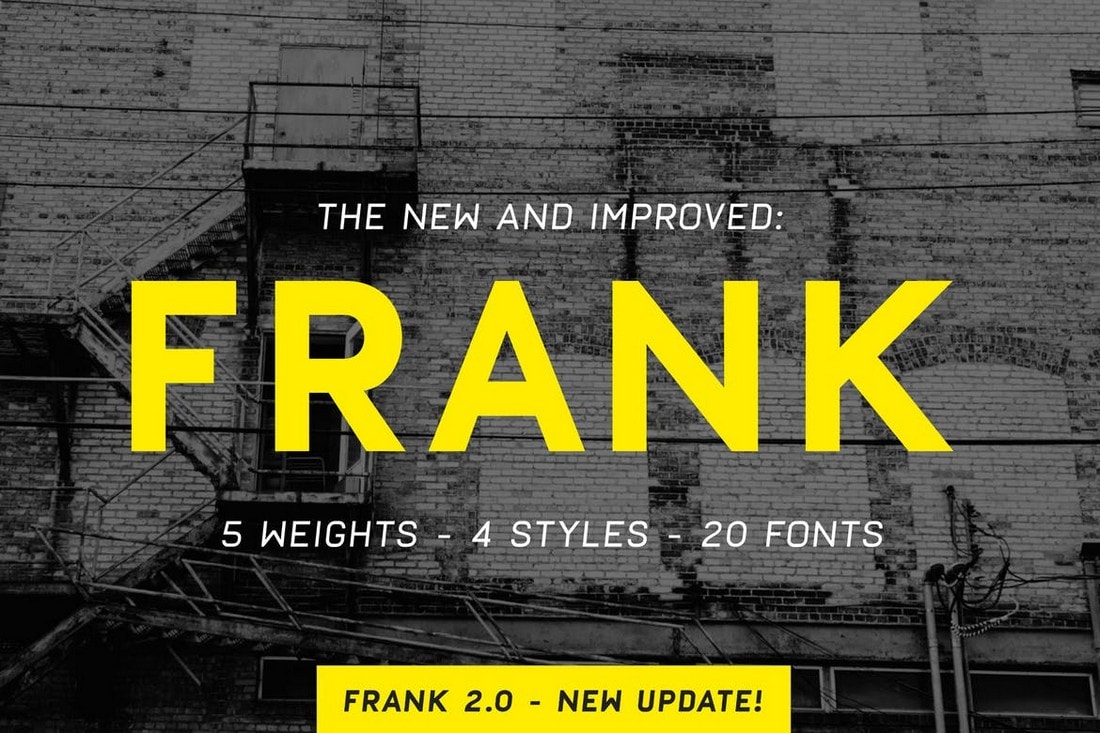 Whether you're designing titles, headings, or body text, this font can handle them all. Frank is a font family that features 5 different weights in 4 styles. That makes it a total of 20 fonts. It includes fonts in oblique and rough styles as well as more than 300 glyphs.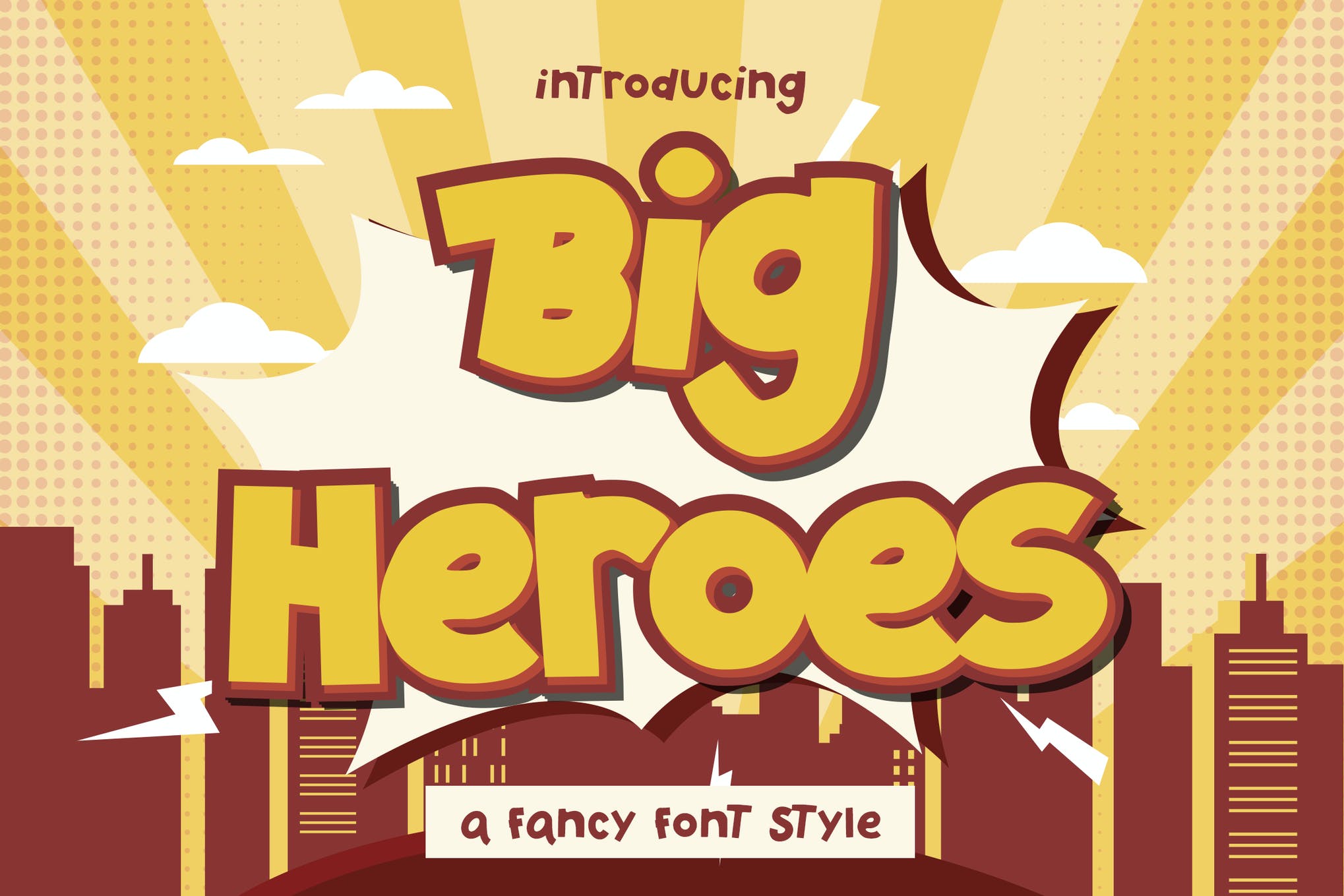 Big Heroes is a playful font that puts a smile on your projects and will inspire you to create something fun and memorable. It is perfect for headings, flyers, greeting cards, product packaging, book cover, printed quotes, logotype, album covers, etc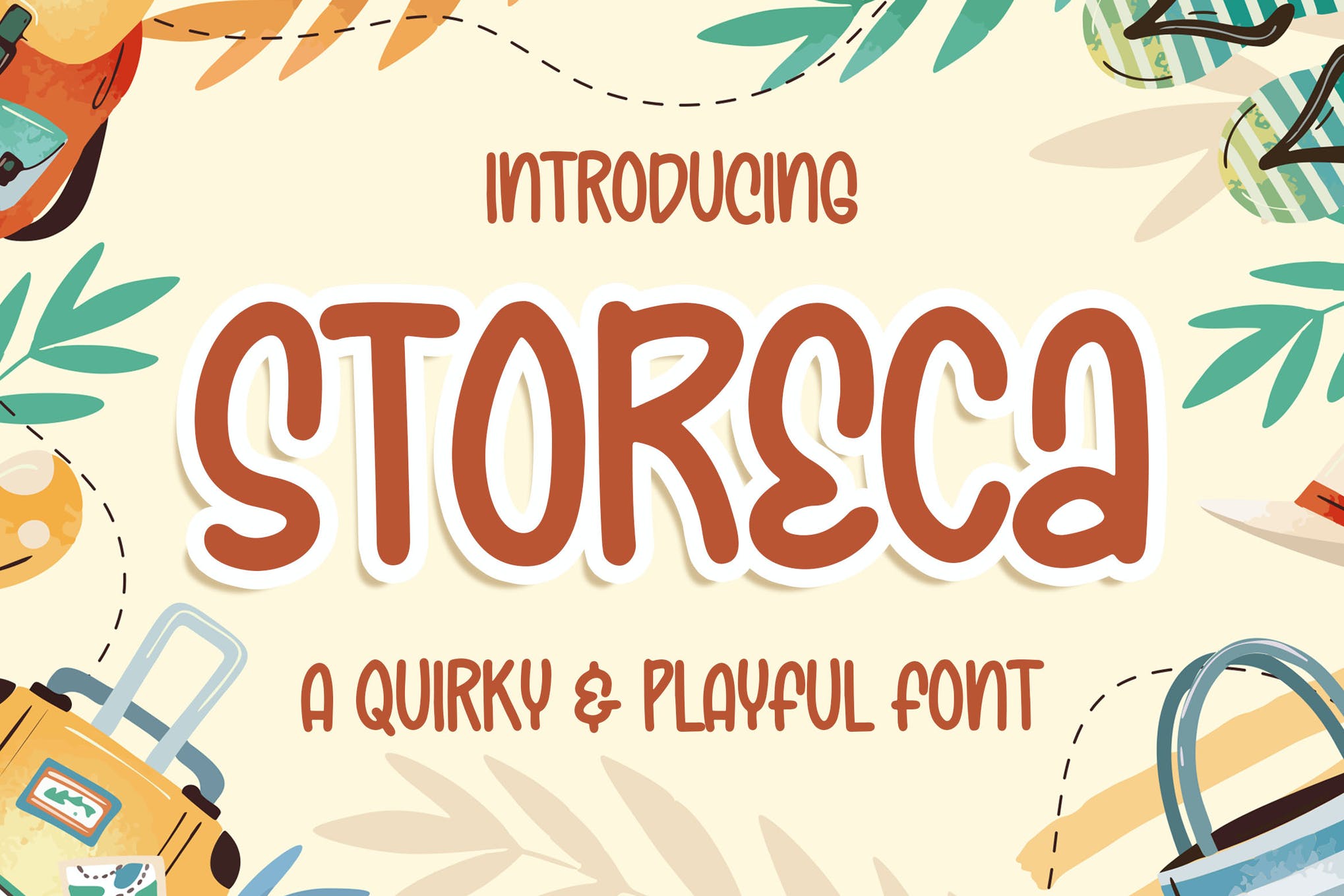 Introducing Storeca a Quirky & Playful Font, inspired by Bouncy quirky style with a fun theme very good for Logotype, kids poster, flyer, children book, cartoon, comic, etc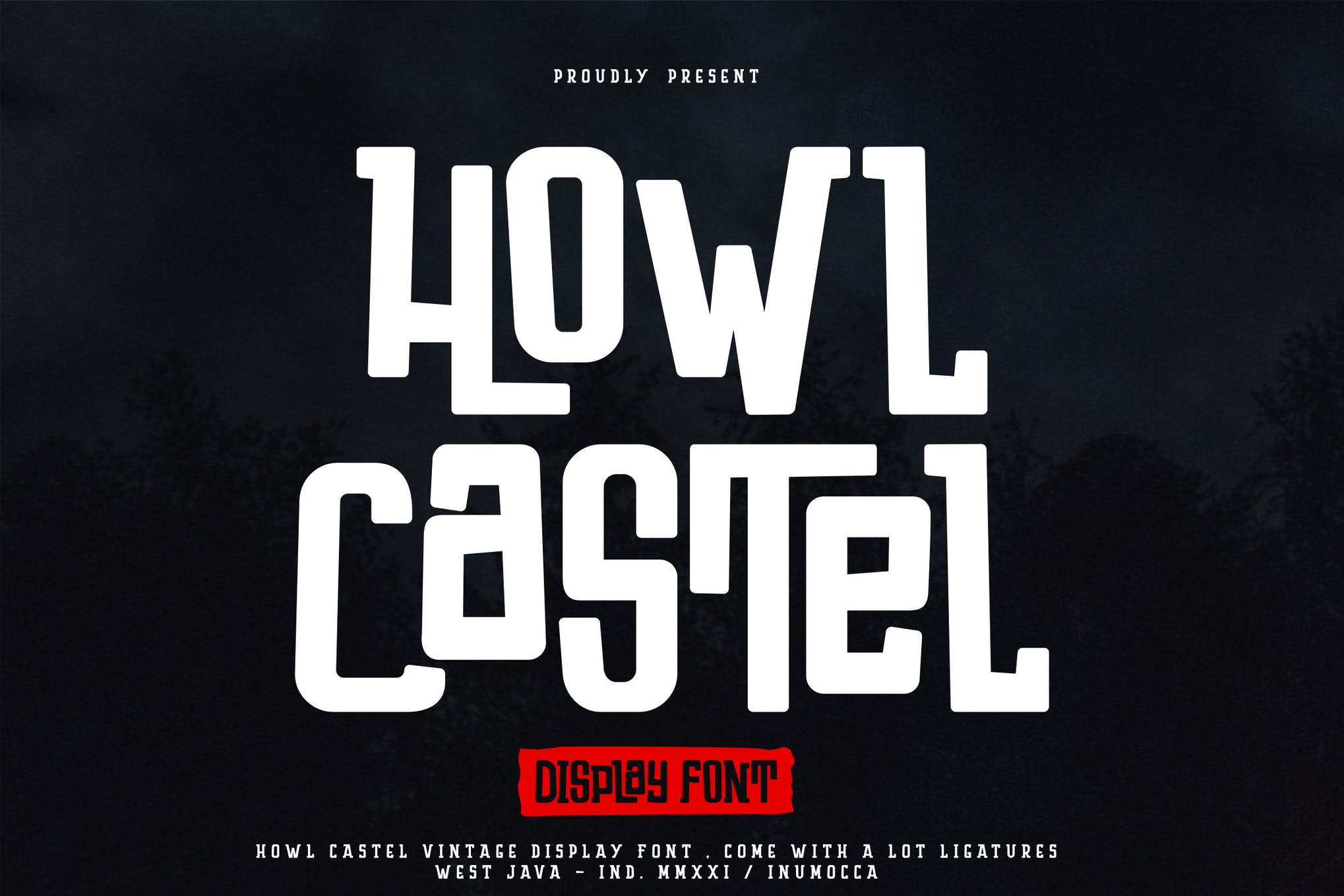 Howl Castel is a Vintage and Modern Display Font that has a very Strong Character. The Typeface comes with Stylistic Alternates and Ligature Combinations. An exellent typeface to use for covering your design projects.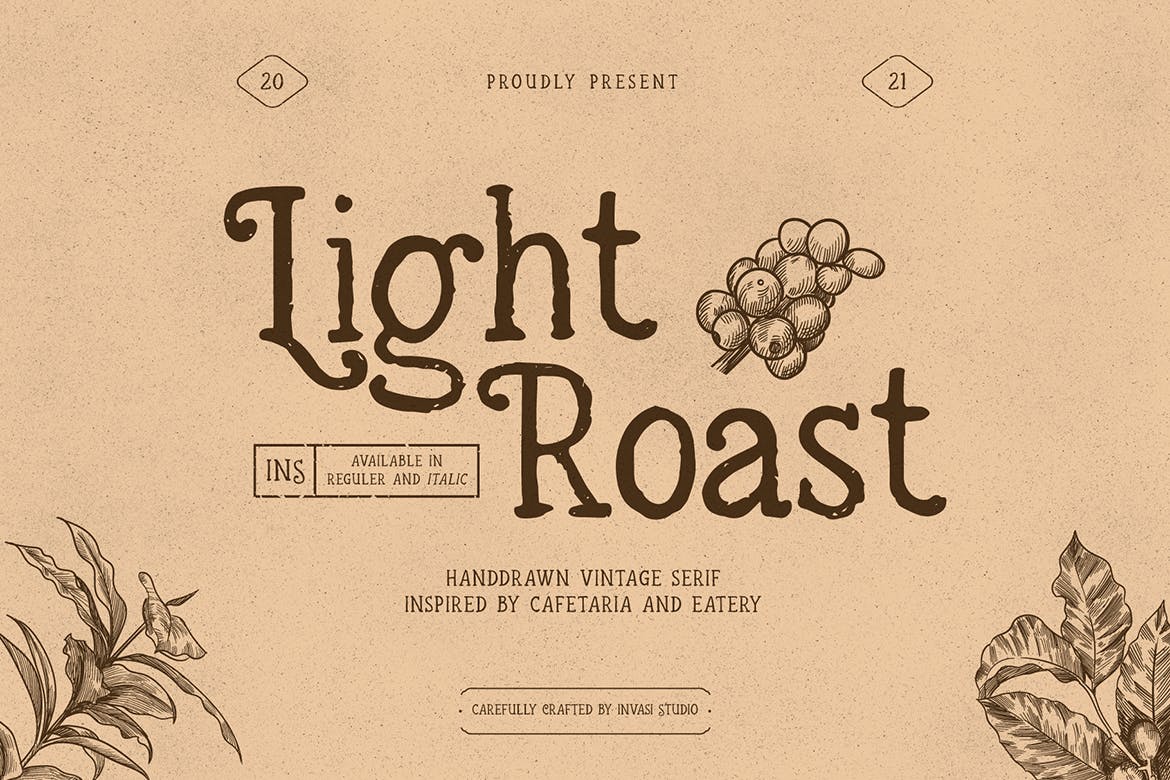 The light Roast font is a fun, friendly, and hand-drawn vintage style. Inspired by the cafeteria and eatery vintage era, this font is available on a regular and italic font. It can easily be matched to an incredibly large set of projects, so add it to your creative ideas and notice how it makes them stand out!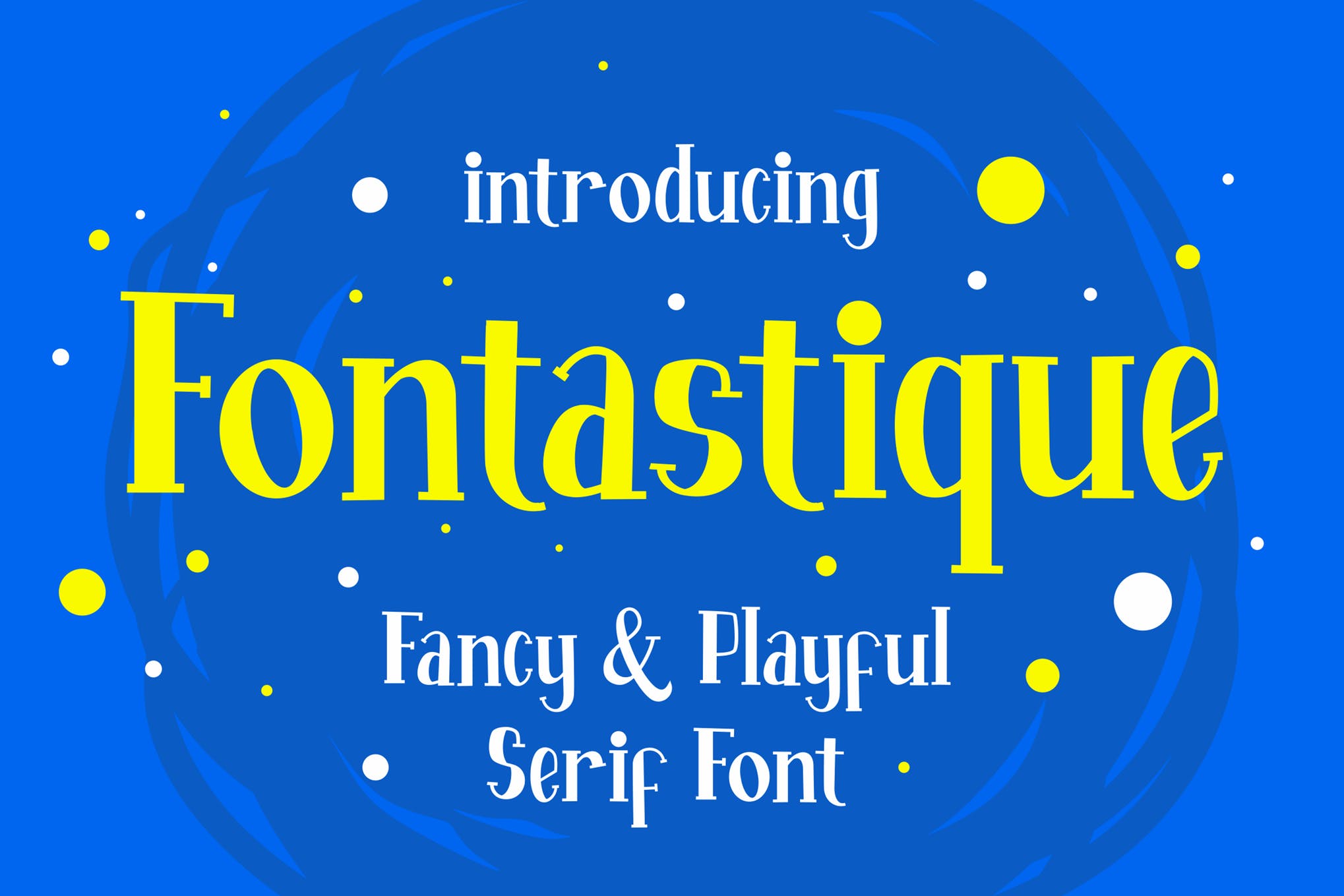 The Fontastique is a unique and playful serif font. It was inspired by the colors of the magical world. The unique characteristics of Fontastique make it very suitable for various purposes such as quotes, t-shirt designs, flyers, youtube channels, labels, logos, etc.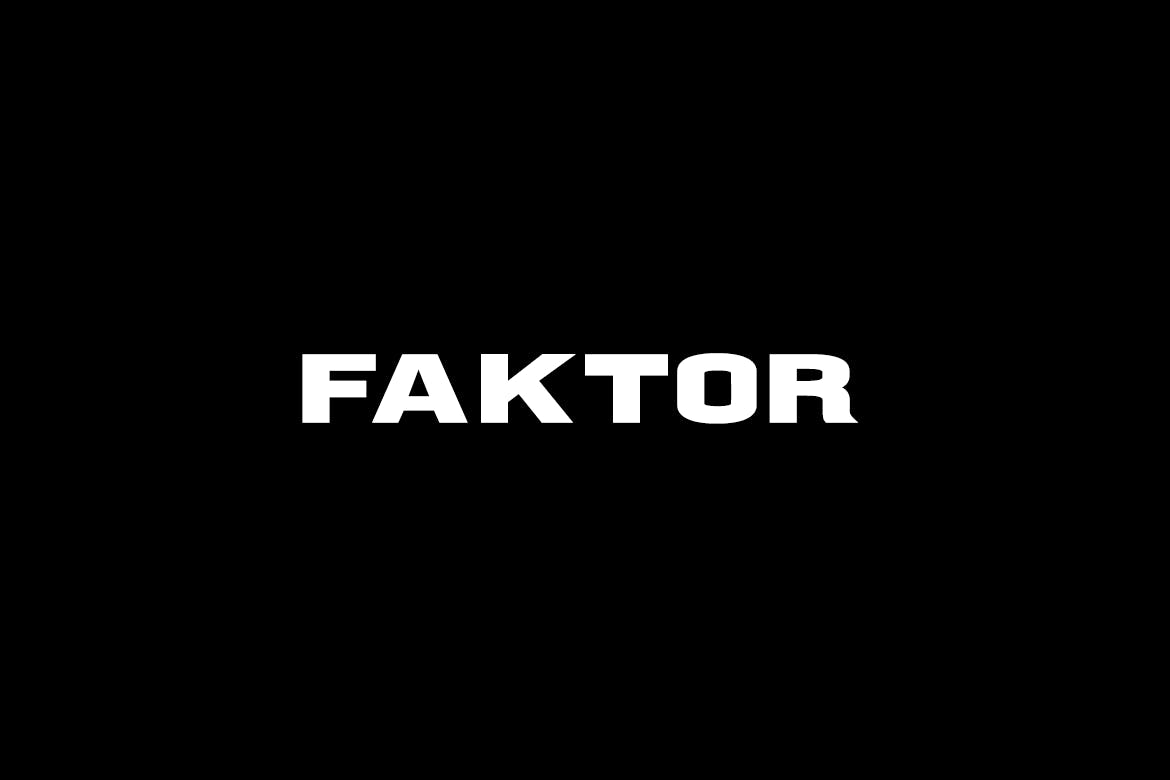 Faktor is an excellent font for movie posters, promotional text, and marketing graphics. This all-caps typeface comes with a single weight, and 4 styles namely regular, italic, outline, and outline Italic. It's a great choice for those who truly value standing out from the pack.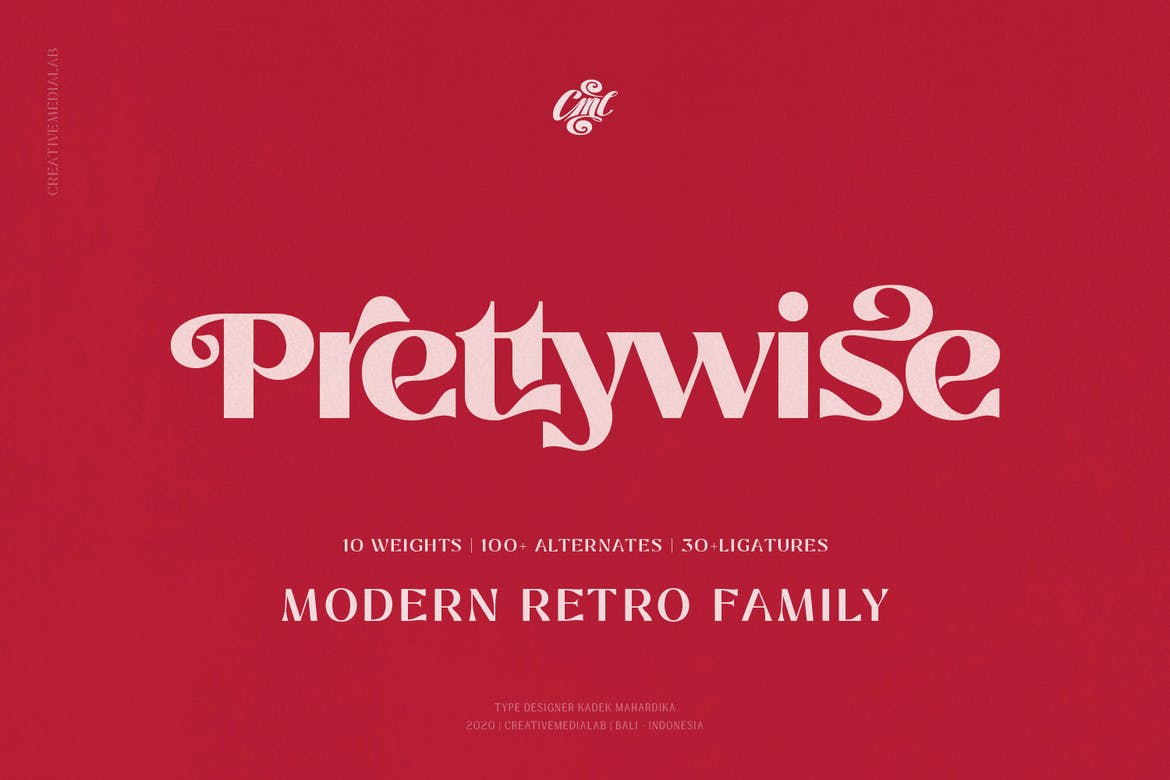 The Prettywise vintage serif font should be your first choice for an elegant retro-inspired typeface that looks amazing on posters and large displays. It comes with a huge variety of customization options, including 10 weights, 100 alternate characters, and 30 beautiful ligatures.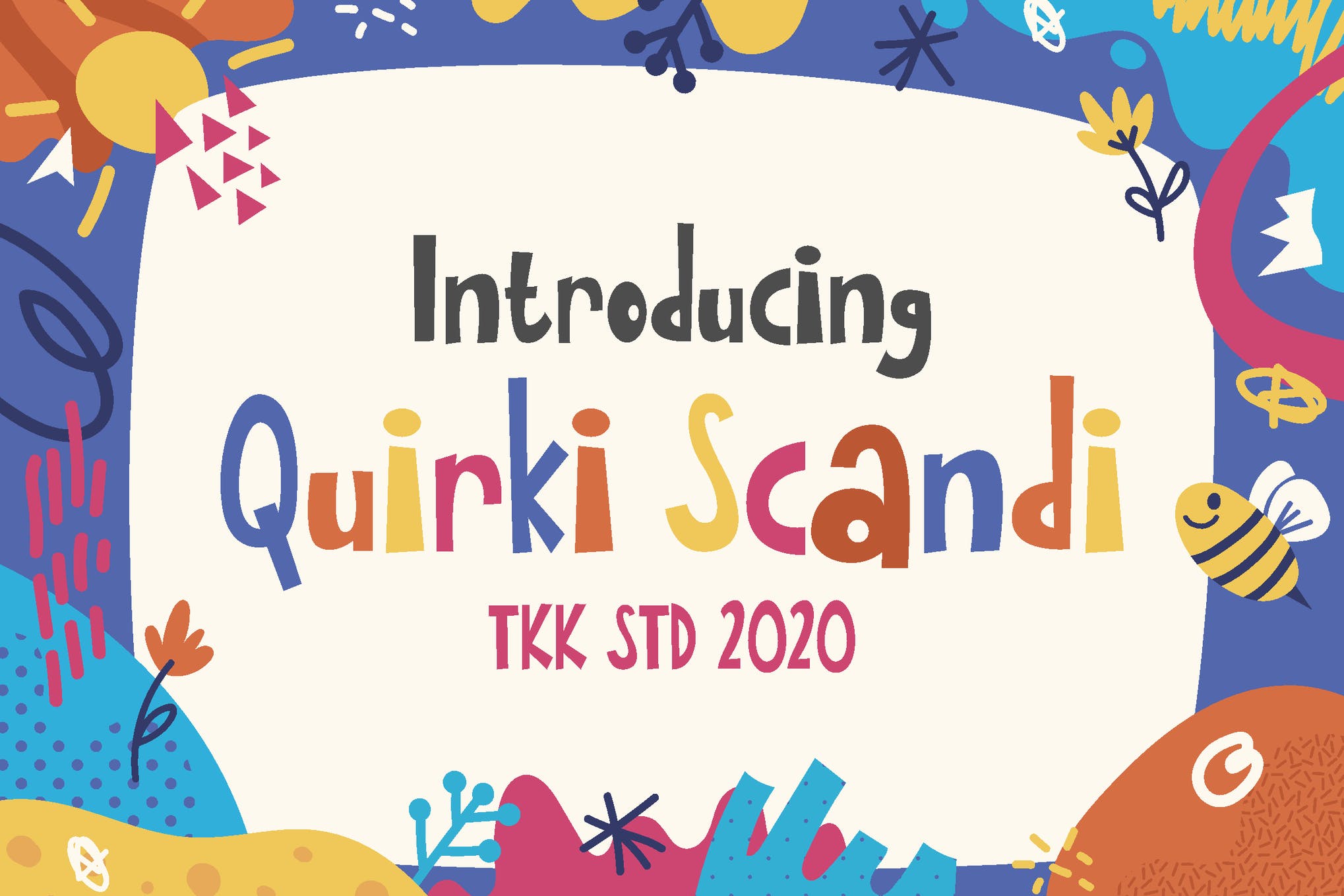 Next up we have Quirki Scandi, a fun, and cheerful font that's sure to bring a bountiful of joy to your poster designs. Perfectly suited for kids' posters, birthday posters, or some inspirational posters that you'd like to be hanging on your wall.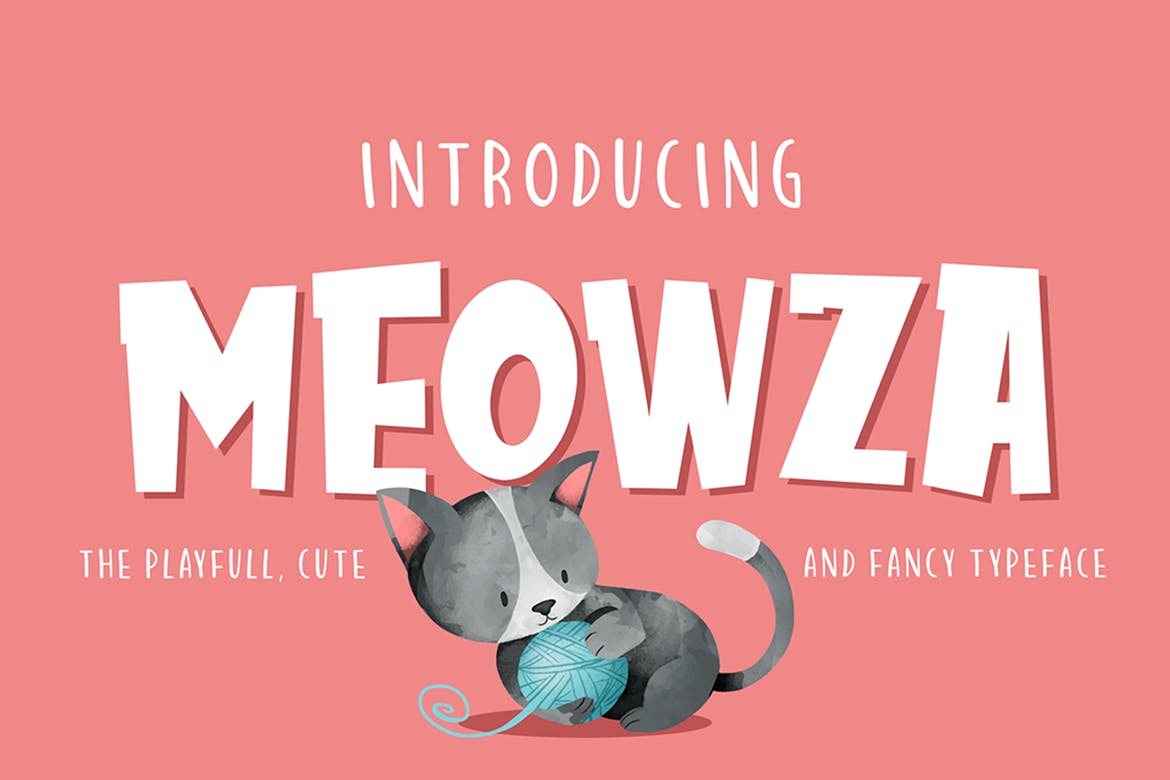 Meowza is arguably one of the cutest poster fonts out there and is perfect if you're creating a poster to display in a child's bedroom, or to hang up in a classroom. Designed by hand, this playful typeface is easy to customize and comes with a free web font variation.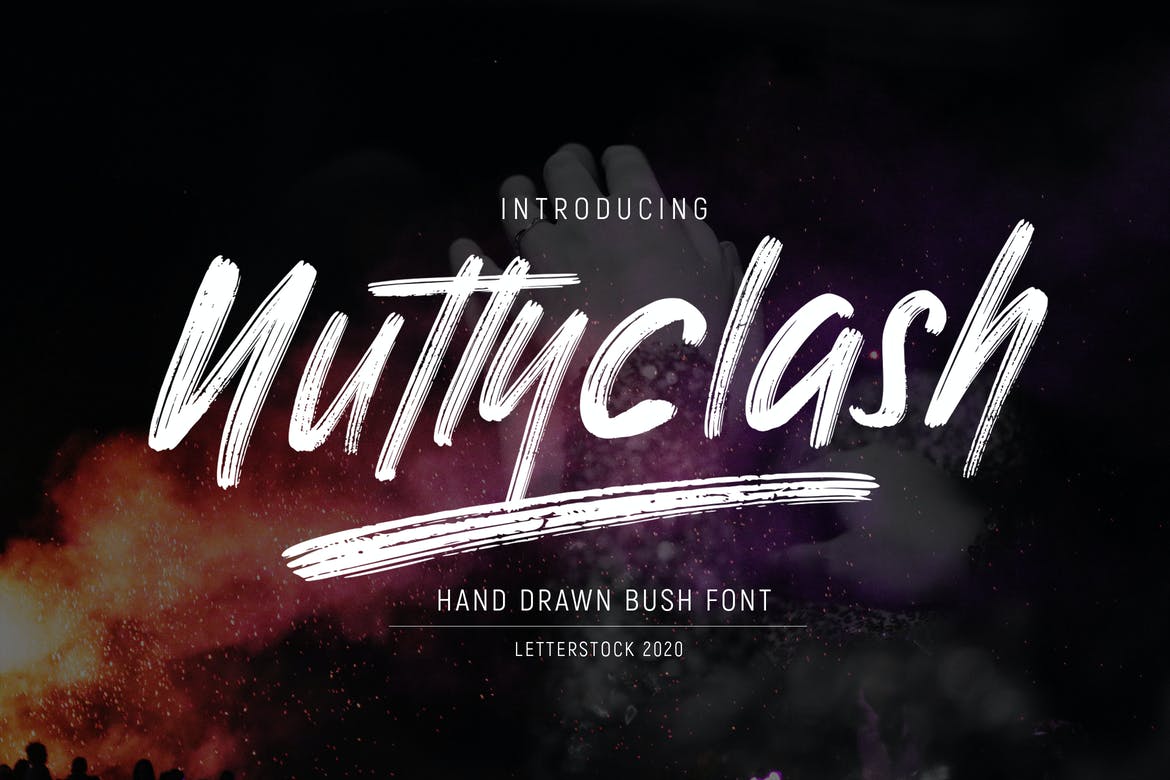 Next up, we have Nuttyclash, a striking hand-drawn brush font that means business! It offers a full range of upper and lower case characters, plus an assortment of numbers, symbols and punctuation marks, and supports a variety of foreign languages too.