How to Add Comments to Tumblr in 5 Minutes
Having comments on a blog is a way to let readers participate in the conversation, and promote a community around the topic you are writing about. Today we're looking at how to add comments to Tumblr on your blog in a few easy steps.
Tumblr doesn't have an integrated commenting system, but you can use other options. Keep reading to learn how.
Why Add Comments to Tumblr?
Tumblr does have a 'Notes' section that most themes show under the post content. This section shows how many likes and reblogs your post has, and sometimes even what people wrote about it.
However, this is not a real commenting system. To use comments on Tumblr you need to use an outsourced solution.
There are mainly two big options and you should the one that fits best your audience.
1. Disqus
Disqus is perhaps the most common solution for using comments on Tumblr. It's quite powerful, it fits every blog design and style, it works on desktop and mobile, and it supports 70 languages.
You will need to set up an account on Disqus. After setting it up, you should get a Disqus shortname that you will use on your Tumblr Customizer panel. Make sure the theme you are using has Disqus integration (all our Tumblr themes support Disqus comments!)
If your theme doesn't support it, you can check the Disqus instructions on how to install it manually on your theme, by tweaking some HTML!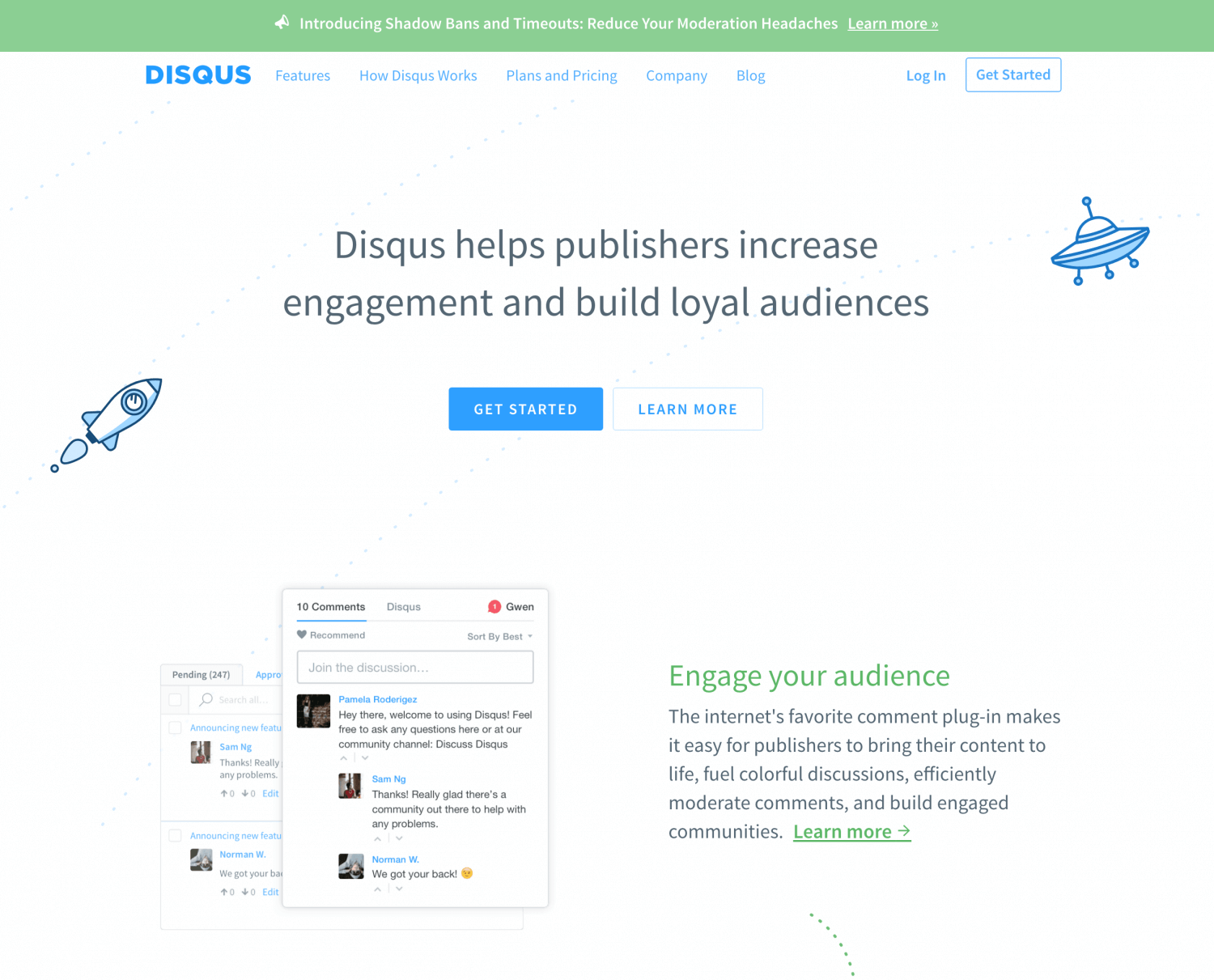 2. Facebook Comments
Another option is Facebook. Some themes support Facebook comments, so this is a great option if you also manage a Facebook community or fans. Setting up Facebook Comments manually is a bit more complex, so we recommend you check for your theme's feature list and documentation to learn how it works for your particular theme.
Hopefully, with these two options, you can find one that fits your blog style and audience. Give it a go. Having a community and feedback is priceless. You will see your visitors grow and new friendships blossom!