6 Key Things to Look For in a School WordPress Theme
If there's one thing that most high schools, colleges, and universities have in common, it would be an outdated website. Even the most popular schools out there have websites that fail to live up to their reputation.
Understandably schools can't afford to spend thousands of dollars to revamp their websites or build better websites. They have better things to invest that money on. But, what they don't realize is that they could easily build a better-looking website for less than $100 by getting a beautiful school WordPress theme.
There are plenty of colleges and universities out there that use WordPress to power up their official school websites. Georgia State University, University of Arkansas, UCF College of Medicine, just to name a few.
Get everything you need to build your next website with one simple subscription. From $16 per month, get unlimited access to nearly 2 million WordPress themes, web templates, fonts, graphics, and photos.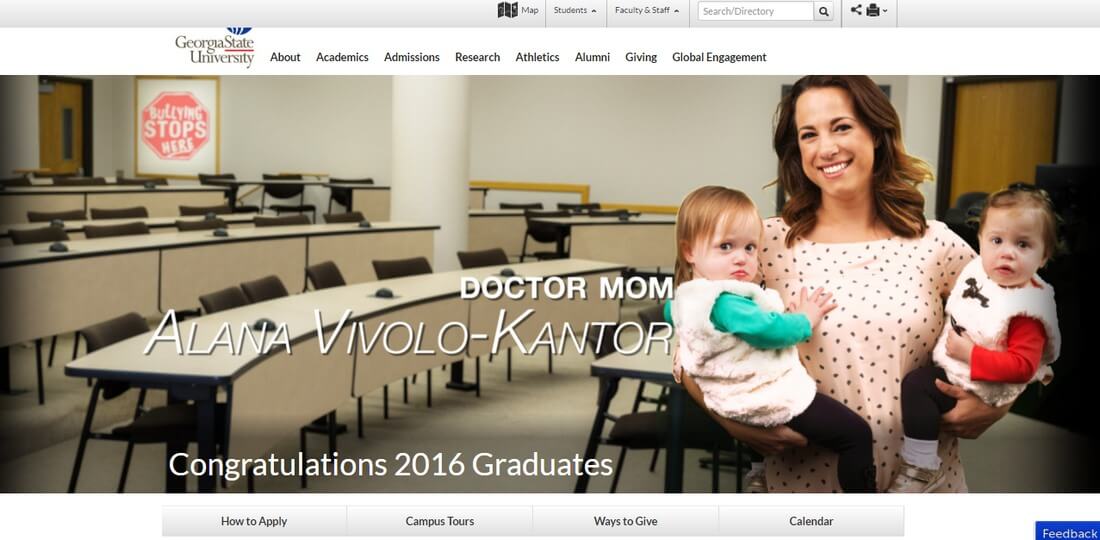 A school's website is an important part of every school system that you shouldn't dismiss so easily. It should be a place where students, teachers, and parents can easily access to find more information and get simple tasks done without having to visit the office every time. And what better way to build a great looking website than with WordPress.
So, if you're looking to revamp your old school website with a WordPress theme or simply looking for a fresh new school theme for your existing WordPress site, here are a few important features you should keep an eye out for.
An Event Calendar
Every school has a calendar system that keeps a schedule of all events from football practice to school trips and everything in between. Displaying this events schedule publicly on the website helps your students and parents to easily keep track of things to come.
A clean and a minimal calendar on your website will make that process much easier. This calendar should be able to visualize the current and upcoming events and it should be interactive as well.
If you can't find a theme with an integrated calendar, look for one with at least a separate section for events. For example, the Education WP theme has a beautifully designed events page that more than makes up for its lack of a calendar.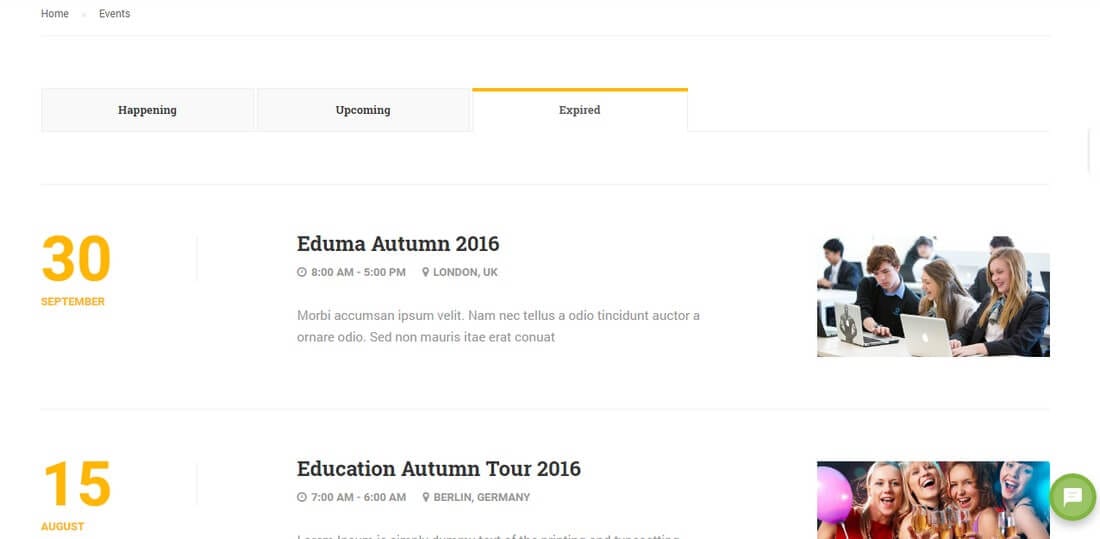 Of course, you can always install a third-party WordPress calendar plugin to add a stylish and an interactive calendar to your website as well.
A Courses Page
This is an important feature that every college and university website must have. Whenever someone visits your school website, especially students interested in enrolling, they will look for a link to learn more about the courses available at your college or university.
Make it easier for them by including a detailed section on your website with all the information about the course components, lectures, teachers, etc. With a better-designed courses page, more students will feel encouraged to enroll in your courses.
A great thing about using WordPress to build your college website is that you can easily sell your courses online as well. There are many school WordPress themes that come with a courses page for selling your school courses online.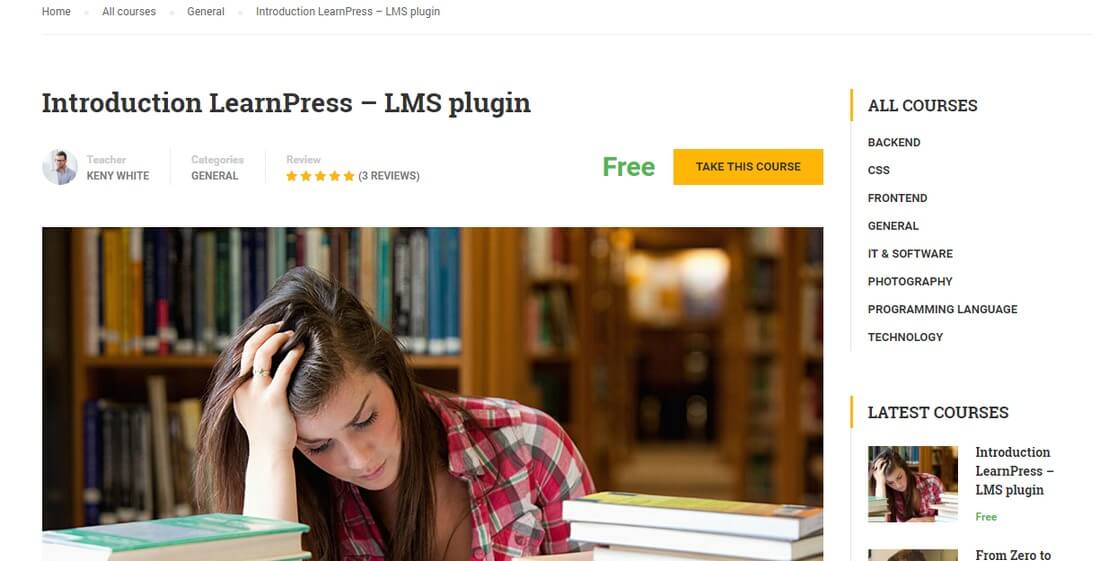 For example, the Education WP theme includes the LearnPress plugin, which allows you to sell or give free access to your courses quite easily.
A Shop Or Online Payment System
A great way to raise money for your college or university is to sell school branded merchandise. Setting up a small shop on your website for the students and parents to easily buy school mugs and T-Shirts will help bring in more funds for your college.
This step would be much easier if the WordPress theme you picked supports WooCommerce, which is a plugin that allows you to build a shop on your WordPress website.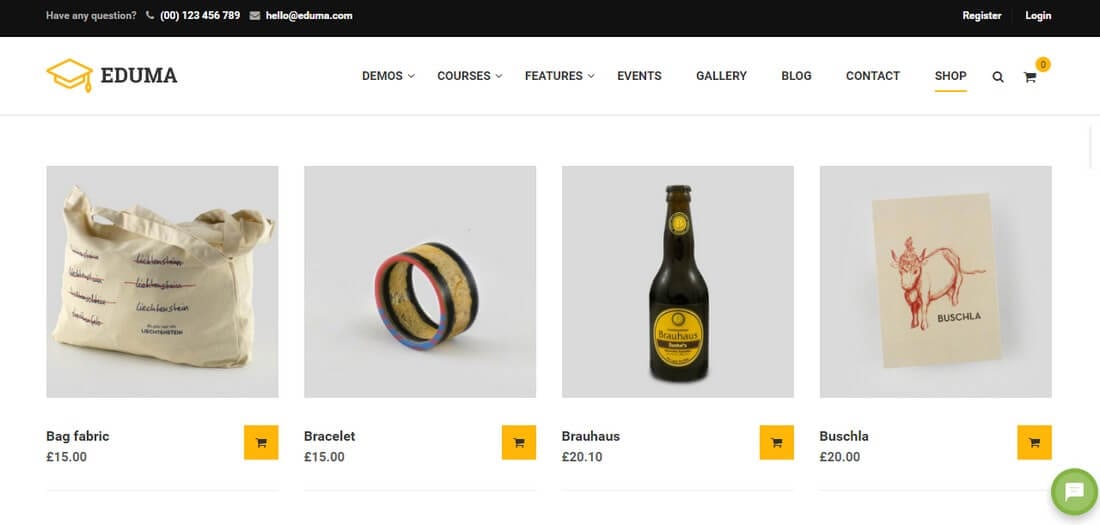 With WooCommerce, you can setup a shop with stylish product pages, include a shopping cart and integrate a payment processor like PayPal to create an entire online shopping experience right inside your school website.
Look for a school WordPress theme that supports WooCommerce and comes with pre-designed pages and a shop to easily start selling on your website.
A Blog Layout
Having a regularly updated blog will not only boost your SEO (Search Engine Optimization) and help get better search rankings, but it will also help bring in more students to your college.
You can also use a blog as a way to publish news stories related to your school to keep your students and parents updated on everything that's happening at your school. Planning a teacher-parent meeting? Publish a blog post about it and deliver it through the social media channels.
Try to find a school WordPress theme with a beautiful blog layout to get that job done. Most WordPress themes do include one.
A Section About The Teachers
It's important that parents and students stay well-connected with the teachers and professors at the school or college. As the person in charge of building the website, it's your job to make that process easier for them.
A great school WordPress theme should include a section for the teachers. It should include enough information about each teacher and the courses they teach at the school. More importantly, there should be links to their social profiles and email so that students and parents can easily get in touch with their teachers.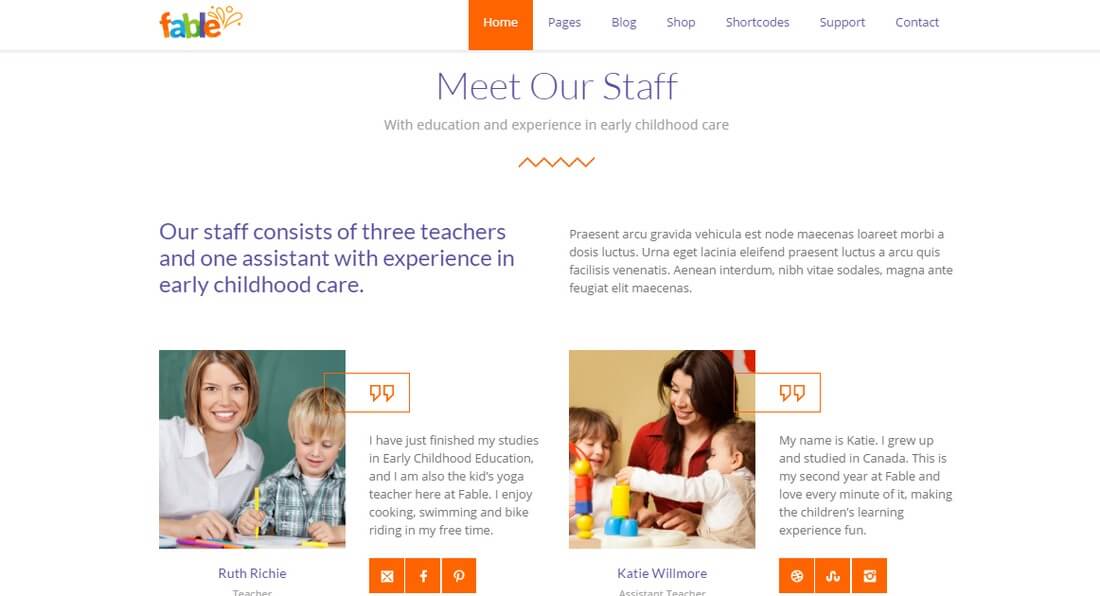 Easy Navigation And User Experience
You need to keep in mind that most parents won't have much experience in technology or browsing modern websites. This means you'll have to be extra careful when finding a theme for your school website to ensure that the website offers a great experience to users of all ages.
Making your website's navigation clearly visible is more important than anything. This means you might have to avoid using hamburger menus or hidden menus on your website. Some users, especially older users, might find those features difficult and annoying.
Focus on finding a theme with a minimal and a modern design that visualizes information, rather than a theme that tries to stuff everything into all the pages of the website.
Remember to look for these features when you look for a theme for your school website. You can also check out our collection of hand-picked school WordPress themes, which include the best themes with all the necessary features you need for a great-looking school website.
Looking for WordPress hosting? We use Kinsta. They offer world-class WordPress hosting, built to keep your website fast, secure, and always online.