5 Reasons to Use an RTL WordPress Theme
When creating an international website, your number one goal should be to build a site that pleases all types of audiences. This means you must explore the various cultures and languages used by different countries around the world.
This is an important rule, especially when building websites for multi-national and corporate businesses. You can't just get away with a simple website that uses English-only content. You have to consider other languages as well. Otherwise, you'll be missing out on a great opportunity to reach a large audience through your website.
RTL, or Right-To-Left, designs make a huge difference when creating multilingual websites. Since over 410 million people around the world are native RTL speakers, RTL support is not something you can ignore.
If you're building your website with WordPress, this whole process will be much easier. Here's why!
Get everything you need to build your next website with one simple subscription. From $16 per month, get unlimited access to nearly 2 million WordPress themes, web templates, fonts, graphics, and photos.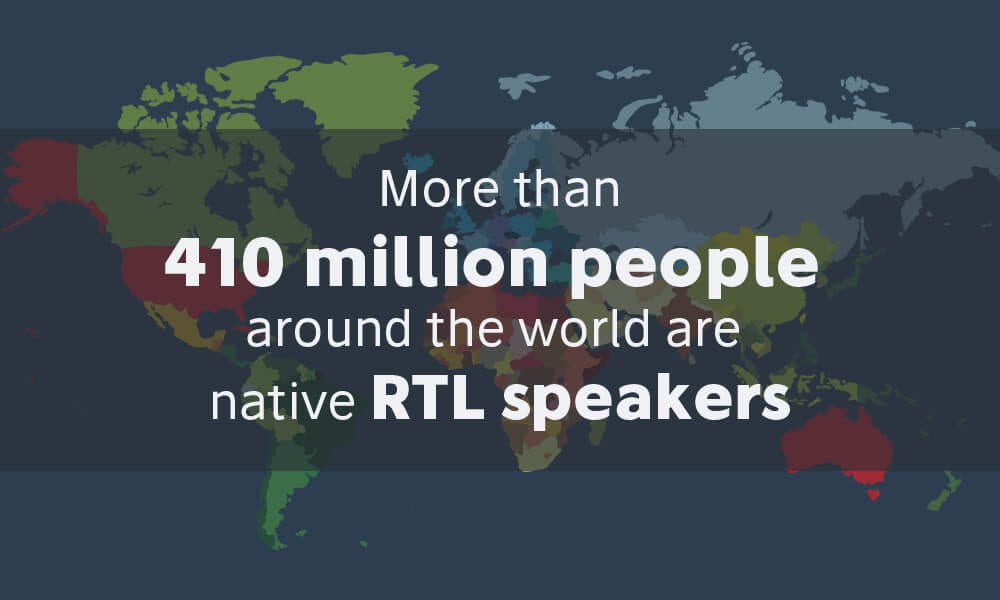 What Is An RTL Theme?
As you may know, there are some languages in the world, such as Arabic, Hebrew, and Syriac, that are written and read right-to-left instead of the traditional left-to-right. It's almost impossible for someone to read an RTL language when it's displayed LTR. An important fact that you should keep in mind when creating a multilingual website.
Usually, you have to develop a separate version of your website with a different stylesheet just for the RTL version of your website. This means extra work for your web developers and requires extra room in your budget as well.
Thankfully, WordPress users don't have to face that problem. You can skip hiring web developers to build an RTL version of your website by simply using one of the best RTL WordPress themes. These themes come with a built-in RTL version of the theme, allowing you to easily switch between RTL and LTR when setting up a multilingual website.
But the question remains: is it worth the trouble to add an RTL mode to your website? Let's find out.
1. Build Truly International Websites
Even though English is considered a universal language, creating a website in the English language alone is not enough to make it an international website. The majority of the world population are not native English speakers.
To build a truly international website, you must account for all the people in the world, including the different languages they speak. This is why you see options on popular websites for changing the language, including RTL languages.

Every international website needs an RTL mode. Otherwise, it wouldn't be a multilingual website. Achieving this step is much easier and cheaper when using an RTL WordPress theme.
2. Reach And Target Specific Audiences
The ability to reach over 410 million people is something you should not ignore. Those millions of native RTL speakers will immediately leave your website if they couldn't find an RTL mode on your website or if your site has a poorly configured RTL language mode.
Let's not forget that some of the wealthiest people in the world live in countries that speak RTL languages. You wouldn't want to miss out an opportunity to reach this specific market, especially if you're building a website for a luxury brand or business.
3. Easily Switch Between RTL and LTR
Your website will switch between LTR and RTL mode whenever a user switches languages. For an ordinary static website, the loading process takes a bit longer when switching languages. Thankfully, WordPress improves the loading speed between RTL and LTR modes when you're using an RTL supported theme. Offering a smoother transition between the different languages.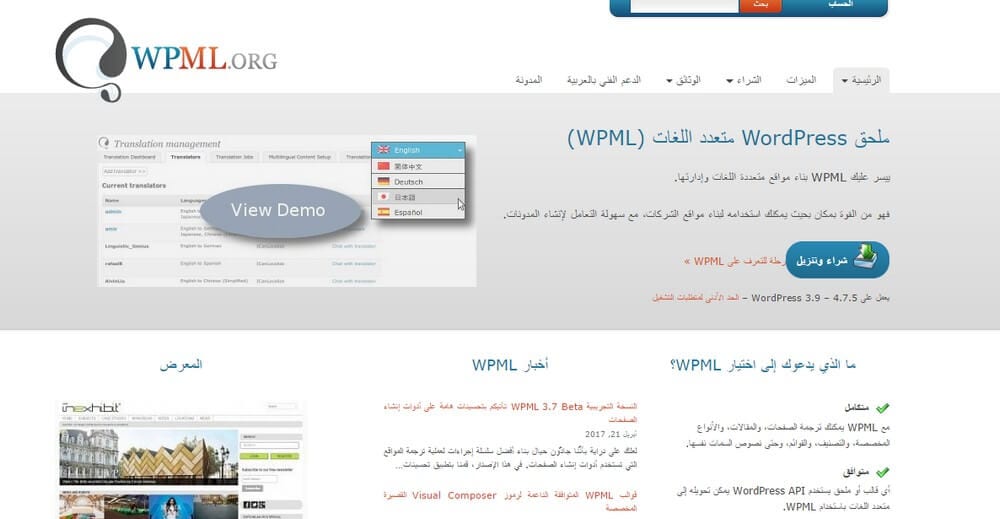 Even the popular device software and platforms, such as Windows, Android, and iOS, already supports RTL language modes. Utilizing this for your website will not only help you reach a larger audience but it will also improve how people perceive your brand or business as well.
Most web developers try to mirror the design to mimic an RTL mode. But, that won't generate a proper RTL language mode on your website. With an RTL WordPress theme, you won't have to worry about that as the themes are professionally designed and reviewed by the experts.
4. It's Cost Efficient
To add an RTL mode to your website, you must develop a separate version of your website just for RTL languages. This will add extra costs to your budget. It costs around $30 to $75 per hour to hire a freelance web developer to customize your website code to fit an RTL version. It could cost more depending on the level of experience of the developer.
Or it may cost you around $7,000 to $15,000+ to code your entire website with an RTL mode. An RTL WordPress theme, however, will only cost you less than $70. The best part is, you can install the new theme and customize it yourself without any web design experience.
Combining your RTL theme with the WPML plugin will make the entire process of turning your website into a multilingual website super easy. In fact, you'll be able to configure it all by yourself without even having to hire a developer.
5. Boost Your Website Authority
Every person that visit your website will evaluate your business based on the design of your website. Depending on how well you've structured the content, how you use color, and the user experience it offers, the visitors will determine whether or not you're a reputable business they can trust or not.
Can you imagine when a user discovers a website with all these features and also the ability to translate the entire website into their own language? How delighted would they feel to learn about your business in their own native language and, more importantly, how much respect would your brand receive for adding an RTL mode to your website? Just try to imagine.
In Conclusion
Buying a WordPress theme is a long-term investment you make towards your business website. Which is why you should consider all aspects of your design and audience before choosing the right theme for your website.
At first glance, RTL themes won't look any different from a regular theme. But they are more effective and useful than most other themes. Take a look at our collection of best RTL WordPress themes to get some inspiration for your website.