How to Create a WordPress Knowledge Base: Themes, Plugins & Tips
Setting up a knowledge base is one of the first things you should do when launching a business website. It's not only a great way to provide customer support but also helps improve your online presence.
Using WordPress, you can easily setup a knowledge base on a minimum budget. All you need is a fresh WordPress installation, a knowledge base theme, and a plugin.
In this post, we offer a quick primer on building a WordPress knowledge base, what you'll need to get started, and tips on getting the most out of your knowledge base.
Let's dive right in.
What is a WordPress Knowledgebase?
A knowledge base is a platform you create to give customers a place to find answers to common questions related to your product. Simply put, it's like an online manual for your product.
You create documentation and articles answering common questions, structure them nicely on the website, and add a good search feature to help customers find answers more easily.
Normally, you have to buy expensive subscriptions to SaaS software to create knowledge base systems. But with WordPress, you can set up a knowledge base at an affordable price. Even on the same server where your website is hosted.
WordPress knowledge bases are not only easy to setup but also convenient to manage. You can easily create, edit, and update knowledge base articles using the WordPress editor.
And there are many other benefits to using WordPress too.
Tips for Making a WordPress Knowledgebase
When using WordPress to create a knowledge base, you'll get access to some useful tools and features that are not available when using SaaS platforms. Here are just a few ways you can take advantage of them.
Add a Powerful Search Box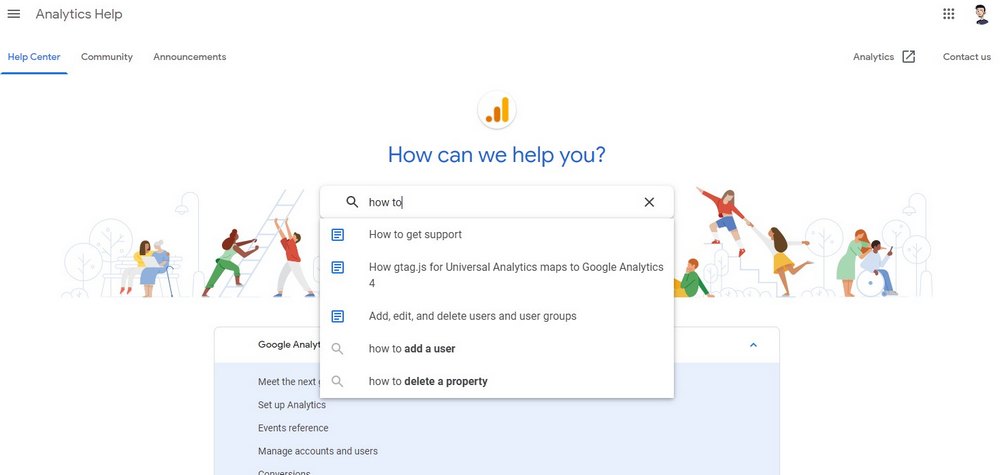 A powerful search feature is a must-have for every knowledge base. With WordPress, you can take it a bit further.
When setting up a WordPress knowledge base, you can use a theme or a plugin that supports live search suggestions. This will automatically suggest articles while the customer is typing a search query, just like on Google Search.
Optimize Content for SEO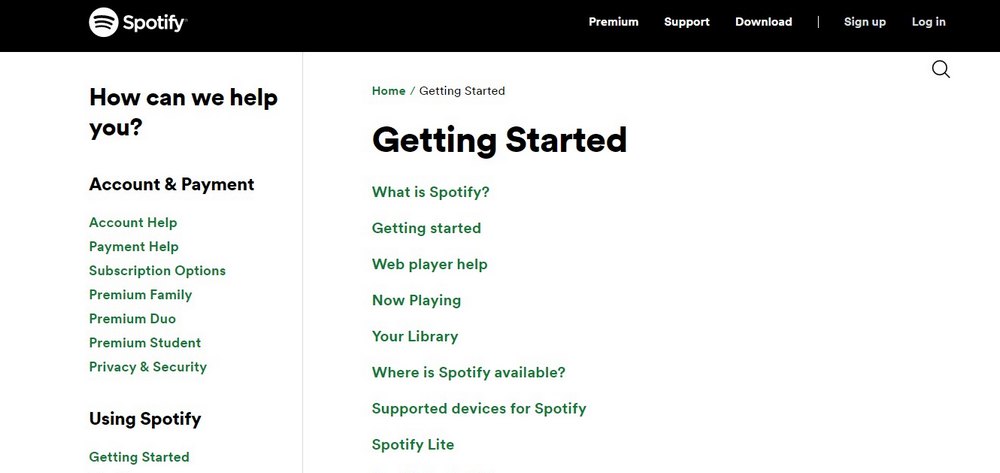 Your knowledge base is a great platform for creating a content strategy. By optimizing your knowledge base articles for search terms and keywords, you can rank content on Google.
Using a WordPress plugin like Yoast SEO, you can easily optimize each page on the knowledge base with keywords, meta descriptions, as well as for readability.
Create Beautiful Pages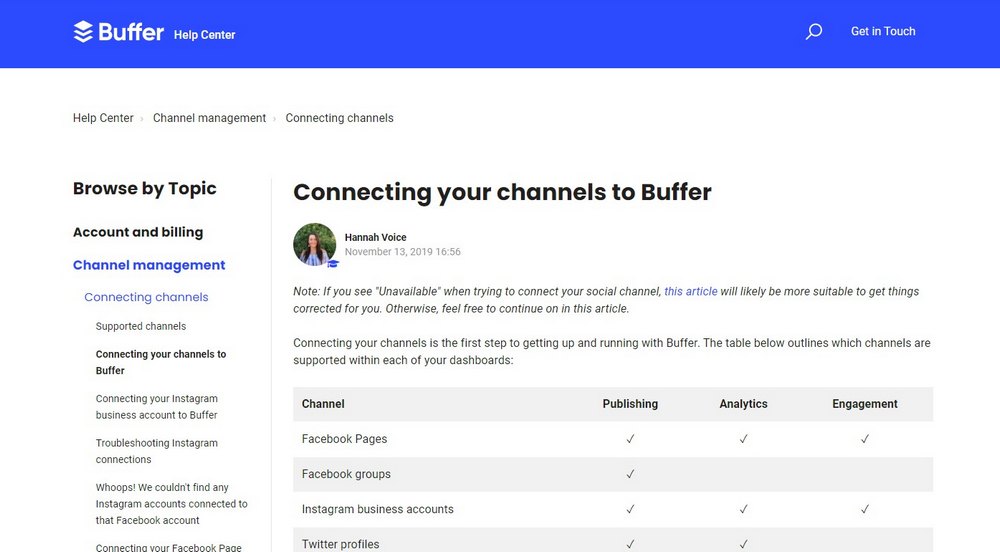 Design each page on your knowledge base in a way that encourages users to read, not drive them away. Don't design and write knowledge base articles with robotic and unstructured paragraphs.
WordPress editor makes it much simpler to create pages and articles that are rich with images and videos. Especially the new block editor is quite beginner-friendly as well.
Get Feedback from Customers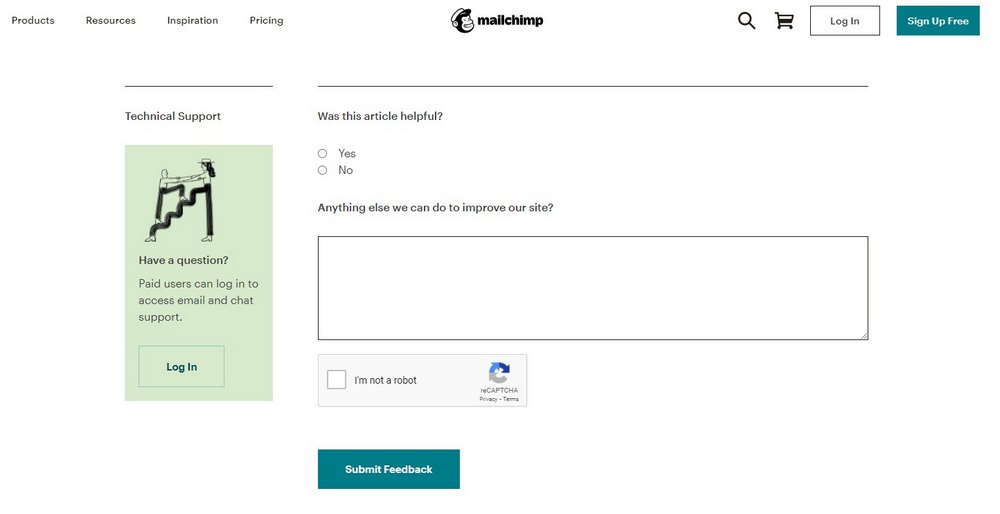 If visit any knowledge base and view an article, you'll notice how they all have a small widget at the bottom asking the user "Was this article helpful?". Getting feedback from users on how to improve is an important part of maintaining a healthy knowledge base.
Most WordPress knowledge base plugins will include features and widgets that allow you to gather user feedback. Make sure to use them.
Review and Refine Your Content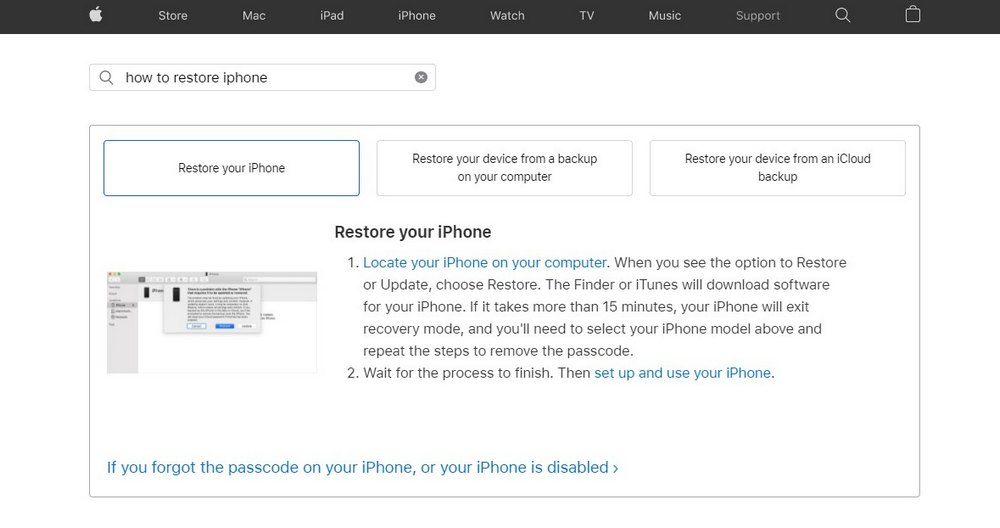 Much like developing a website, your work is never done when managing a knowledge base. You should constantly review your knowledge base articles and update them to reflect the latest changes done to your products.
Thankfully, WordPress makes this process very easy. With its beginner-friendly dashboard and user interface, editing and updating articles is like a walk in the park.
How to Setup a WordPress Knowledgebase
So how exactly do you setup a knowledge base with WordPress? It's simple. There are a couple of methods you can follow.
The easiest way is to get a WordPress theme that comes bundled with a knowledge base system. Or you can use a knowledge base plugin to setup the system directly on your existing website.
But first, you'll need a fresh WordPress installation. If you already have a website up and running, you can create a sub-domain and setup a new WordPress directory for the knowledge base (example: yourwebsite.com/knowledgebase).
You can ask your hosting provider to set it up for you. If you don't have a website, we recommend using a managed WordPress hosting provider like Kinsta. Their customer support is impressive.
Best WordPress Knowledgebase Themes
These are some of the best WordPress themes you can use to setup a professional knowledge base website.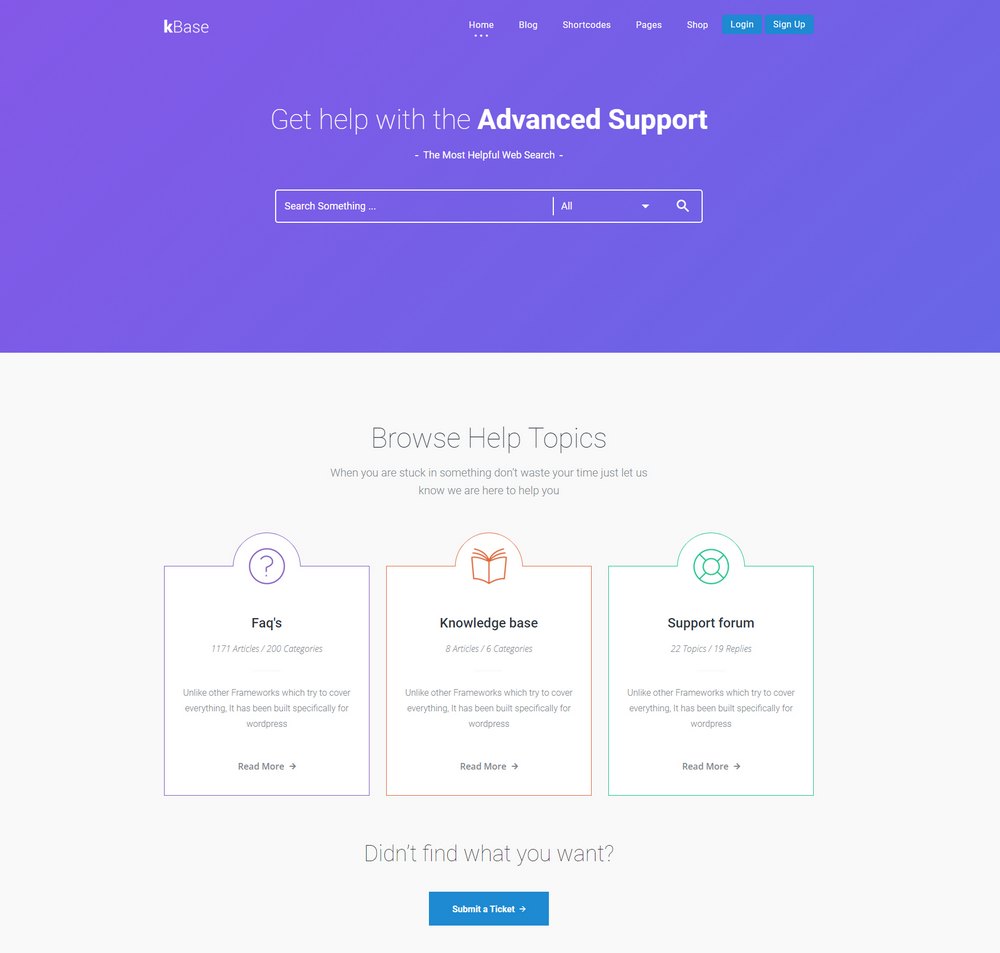 Kbase is the perfect WordPress theme for businesses for setting up a modern and user-friendly knowledge base website.
The theme comes with 7 different layouts for making knowledge base sites for all kinds of purposes. It also includes 6 different search systems, including live search. Since the theme is built with Visual Composer, you can easily customize the design to your preference as well.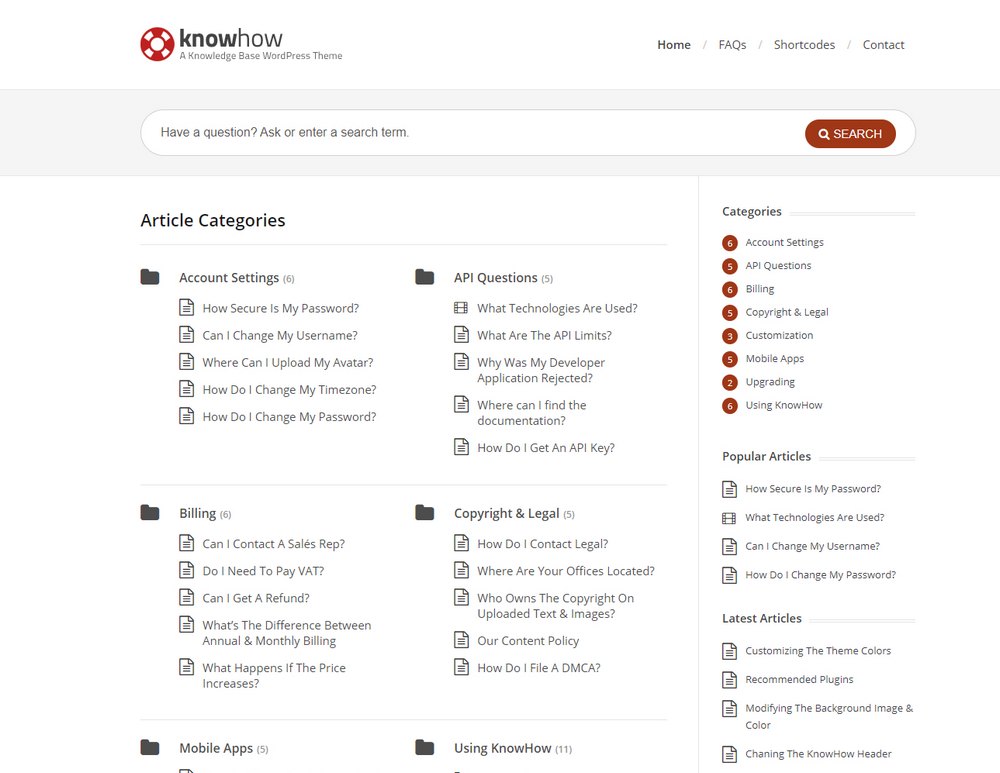 If you prefer to keep your knowledge base design simple and straightforward, KnowHow is the right WordPress theme for you.
This theme features a very simple and basic layout where you can effectively organize your knowledge base articles in a user-friendly structure. In addition, the theme supports live search, FAQ modules, and it's optimized for SEO.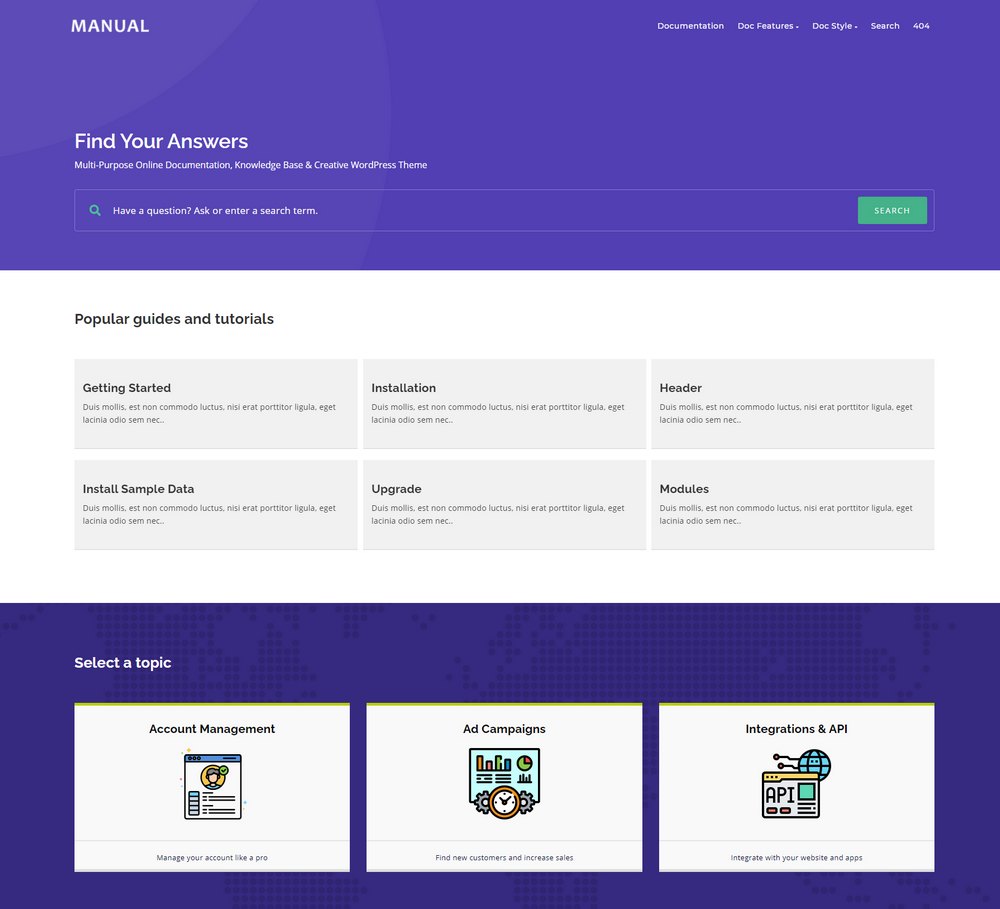 Manual is a multipurpose WordPress theme that you can use to create knowledge base websites, helpdesk sites, as well as education websites.
The theme comes with pre-made layouts for making different styles of helpdesk and knowledge base websites. All of the layouts are compatible with Elementor and WPBakery page builder plugins. And includes FAQs, forums, and Shop designs as well.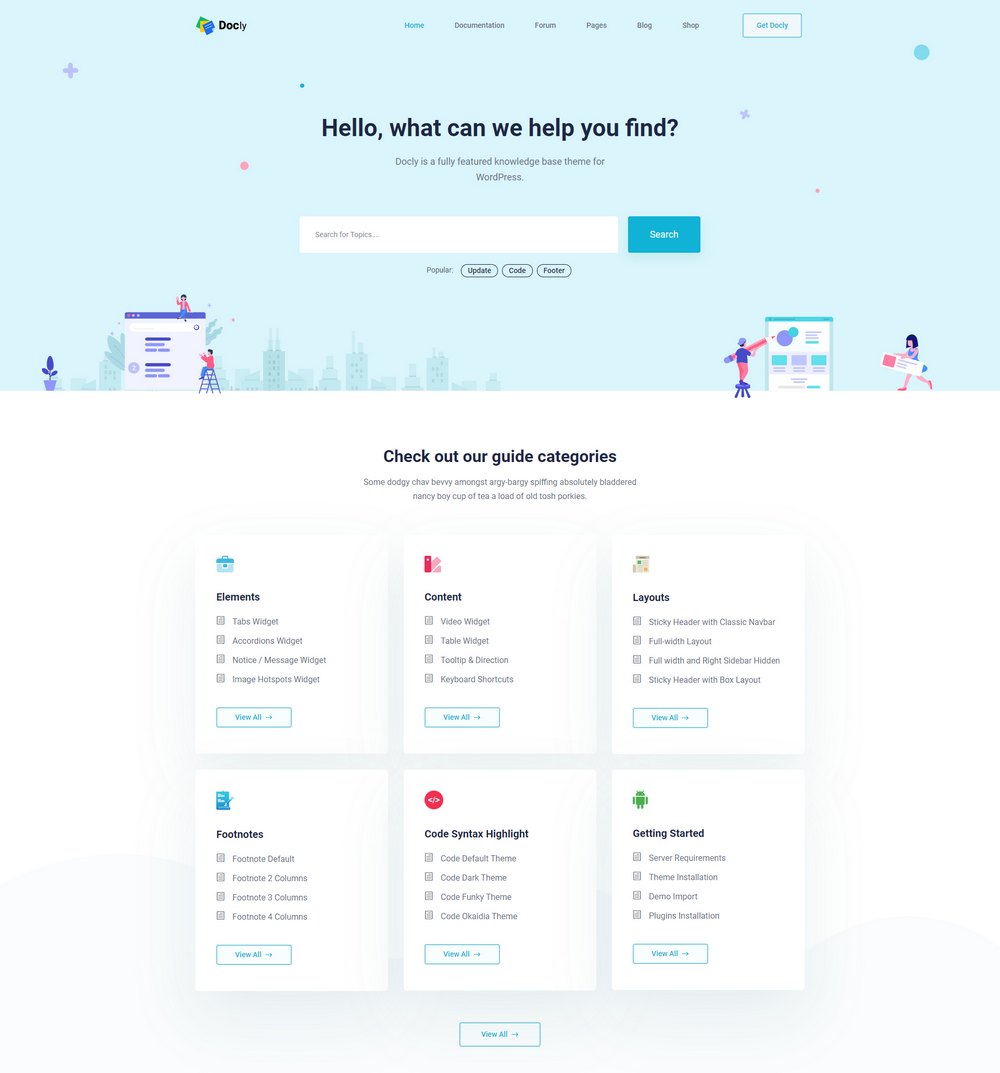 Docly is a modern knowledge base WordPress theme that lets you choose from 3 pre-made homepage layouts to create helpdesk and knowledge base websites.
This theme also comes with a complex live search system, RTL language support, topic filters, an innovative light and dark color theme switch, and much more.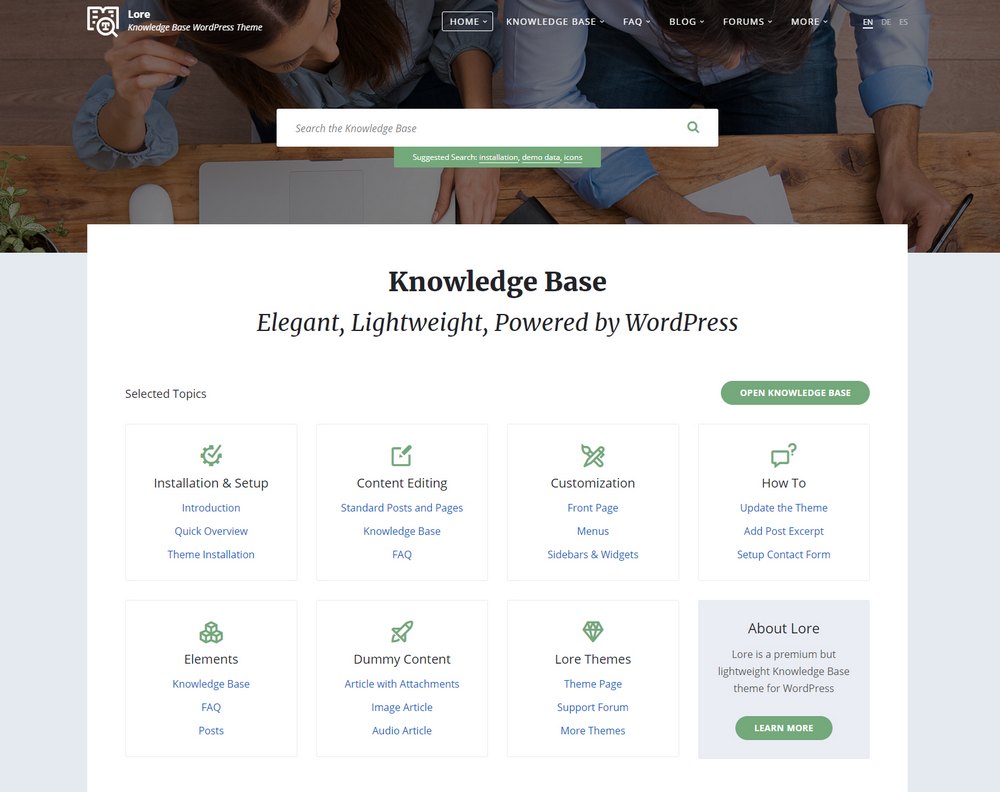 Lore is a simple and lightweight WordPress theme you can use to setup a modern knowledge base website. This theme includes a FAQ module and blog layout as well.
In addition, the theme is compatible with Elementor page builder, includes customizable color schemes, RTL language support, and bbPress integration.
Best WordPress Knowledgebase Plugins
WordPress knowledge base plugins allow you to add powerful features like FAQs and live search. Here are the best knowledge base plugins you can use right now.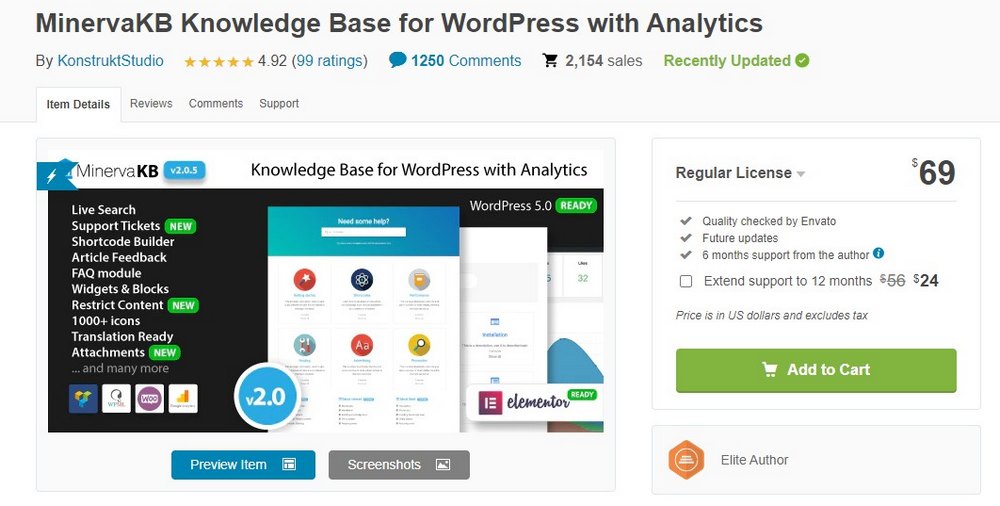 MinervaKB is a powerful WordPress knowledgebase plugin that comes with a built-in analytics dashboard. And it includes all the other features you'll need to setup a complete knowledge base.
The plugin includes a live search box, article feedback system, FAQ module, integration with third-party apps, and even has options to auto-generate a table of contents for articles.
All of this comes at a one-time price. All future updates are free.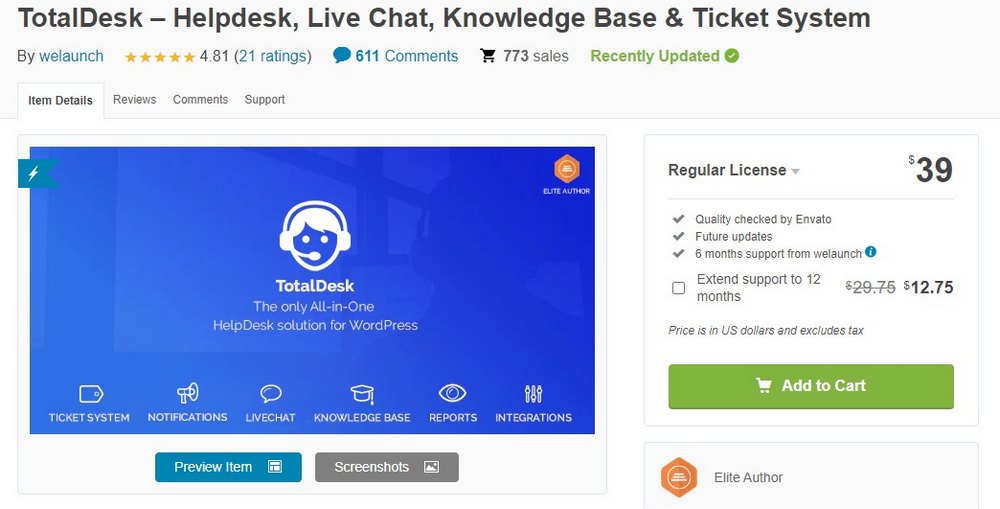 TotalDesk is an all-in-one plugin you can use to setup a complete support system for your business website. This plugin includes features for adding a knowledge base alongside a helpdesk, support ticket system, and live chat.
This plugin is most suitable for creating a streamlined support system where you can manage all your customer support inquiries in one place. But it's also great for making an effective knowledge base as well.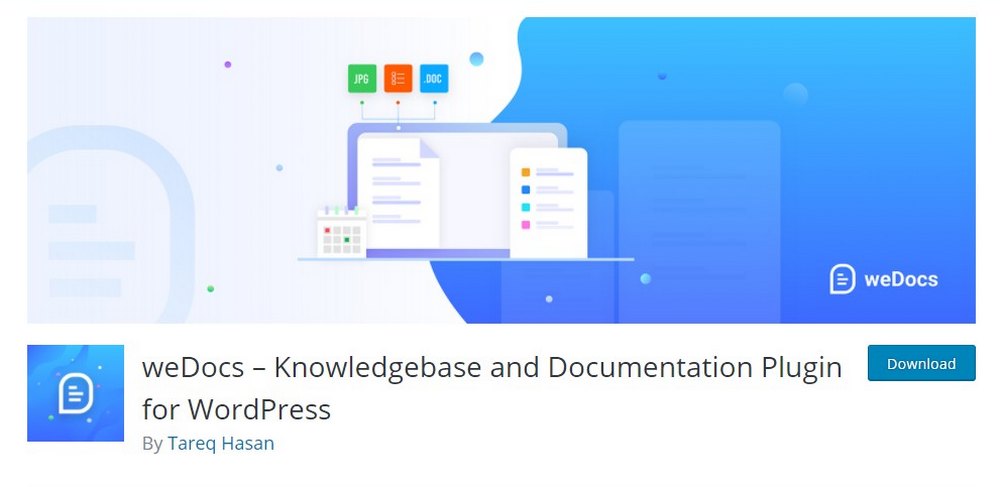 If you're looking for a simple plugin to create a Wiki-like knowledge base with docs and articles, this plugin is more than enough for you.
weDocs is a free knowledge base plugin that allows you to create a basic knowledge base with articles and documentation. It doesn't have any of the advanced features you'd get from a premium plugin but it gets the job done for free.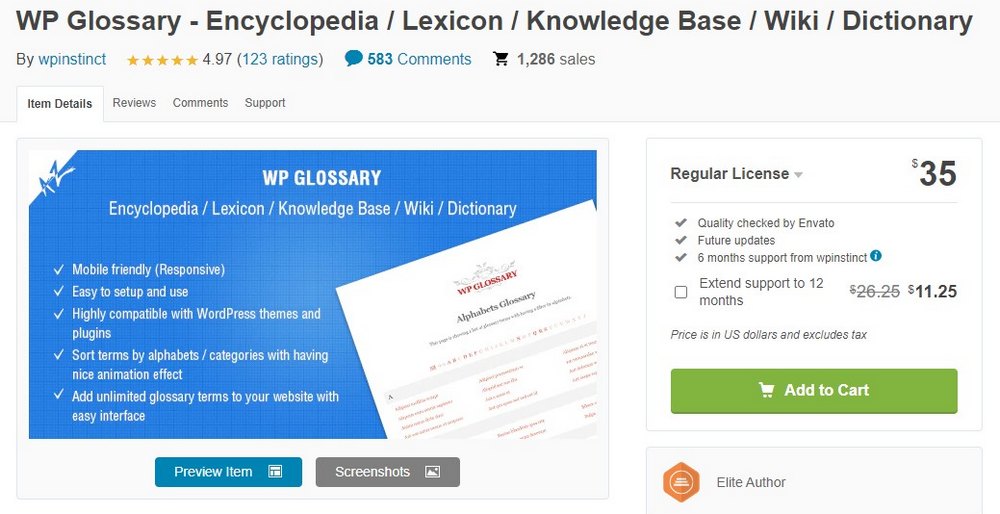 WP Glossary is a plugin you can use to setup a more complex knowledge base on WordPress. This plugin is especially suitable for making Wikis and encyclopedias as well.
The plugin is fully compatible with almost all popular themes. And includes an animated index page, auto-linking option that creates hyperlinks for terms, shortcodes, tooltips, and more.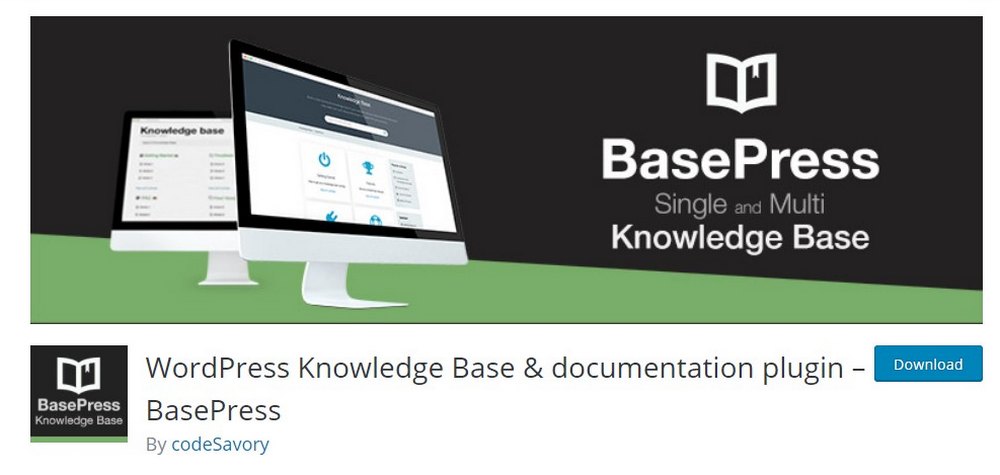 BasePress is another great free plugin you can use to create a basic knowledge base site. The plugin is beginner-friendly and comes with setup wizard that helps you create the site all by yourself.
Creating content and structuring your knowledge is much easier with this plugin. It has drag and drop functions, live search, and multiple widgets.
Conclusion
A knowledge base is not just a place where you store technical articles and documentation. When used right, you can turn it into a platform that engages with customers, enhances customer experience, and generate more conversions.
If you're new to WordPress, check out our beginner guide and find more on our Tips and How-Tos section.
Looking for WordPress hosting? We use Kinsta. They offer world-class WordPress hosting, built to keep your website fast, secure, and always online.