How to Use WordPress for Your School
When talking about WordPress, the first thing that comes to our mind is blogging. Although the popular CMS (Content Management System) is now capable of much more than just blogging. It's the force behind many types of websites, including big corporate websites such as Bloomberg, Forbes, CNN, and TechCrunch.
WordPress is not only the most popular CMS available today with a 60% share of the global CMS market, but it's also powering up over 27% of all websites on the web.
Needless to say, WordPress is also the ideal software for building a school website. In fact, many high schools and colleges already use WordPress to power up their official school websites.
Get everything you need to build your next website with one simple subscription. From $16 per month, get unlimited access to nearly 2 million WordPress themes, web templates, fonts, graphics, and photos.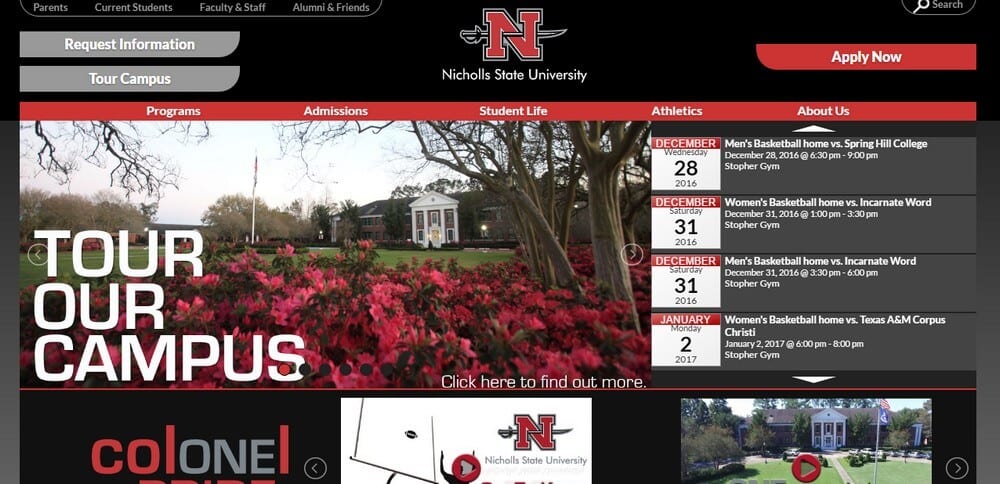 (Nicholls State University website)
What makes WordPress suitable for your school? Well, the software comes with many great features that can be quite useful for building any type of a school website. Here are just a few ways how WordPress can be useful for your school.
It's Free!
It could cost you around $7,000 to $10,000 to hire a web design agency to build a simple informational website. Clearly, it's difficult for a school to invest that kind of money on building a simple website. That's exactly why you should choose WordPress to build your website because WordPress is Free!
WordPress is an open-source software, which means you can download and use it for as long as you like to power up your website without having to pay for it. It also makes WordPress a great platform for nonprofit educational organizations.
The only money you'll have to spend is for website hosting, a domain name, and a quality theme for the website, all of which can be acquired for less than $100.
Customize With Plugins And Themes
Building your school website with WordPress doesn't mean that you can't customize the website to look the way you like. You can choose a theme from thousands of beautiful and fully customizable WordPress themes available on marketplaces such as ThemeForest and edit the theme however you like.
Want examples? Check out our collection of best school WordPress themes.
You can also use WordPress Plugins to customize your website and add more features like an interactive school event calendar, a portfolio page, or even build a private online community for your students.
Raise Funds For Your School
WordPress will also provide you with plenty of opportunities for raising funds for your school. For example, you can use a plugin like Give to setup an attractive donation system right on your website to accept donations from your website visitors.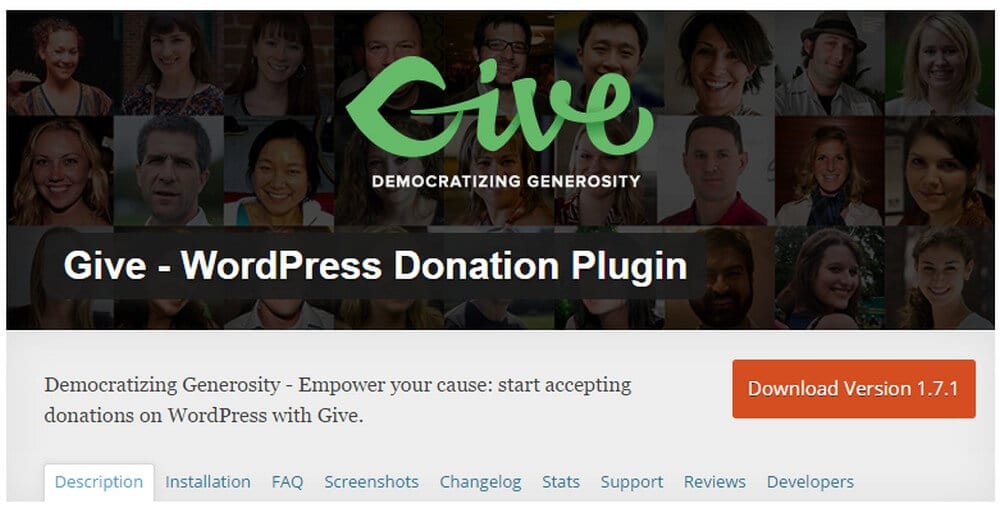 You can also setup a small online shop to sell school branded merchandise to your students using a free plugin such as WooCommerce.
Setting up a shop won't be too difficult because most school WordPress themes support WooCommerce and come with built-in checkout page templates and shop layouts.
Sell Your Courses
Let students from around the world learn from your school by allowing them to access your courses online. You can use WordPress to setup an online learning platform and upload your lectures and course content to let students stream those courses online. Then you can integrate an online payment processing system and sell those courses to everyone.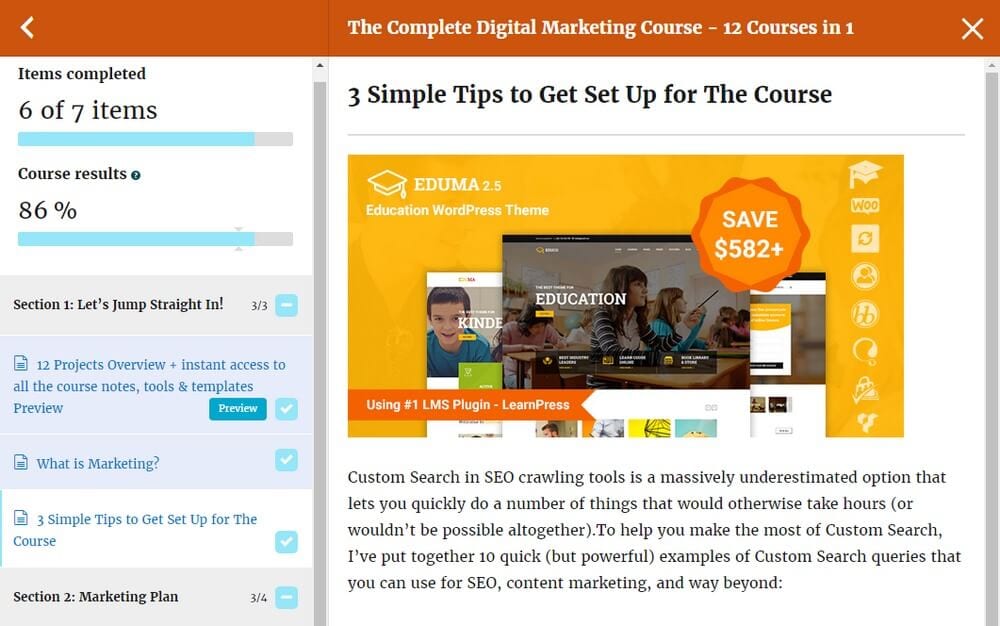 LearnPress is powerful and a free plugin that allows you to do just that. Using this plugin, you can create streamlined online courses on your WordPress website, easily create and manage course content, and integrate a payment system like PayPal or Stripe to directly sell your courses online.
Attract More Students
Having a beautifully designed WordPress website will allow you to confidently run online promotional campaigns to attract more students to your website. Then you can track the progress of your campaigns using WordPress analytics plugins, without requiring any web development or technical experience.
You can also setup a blog on your WordPress website and publish useful articles to promote your courses and school online. Then use plugins to easily integrate social sharing buttons to all the pages on your WordPress website to get more attention on social media and setup pop-up messages to collect the emails of your visitors to build an email list to bring more traffic to your school website.
Build A Multilingual Website
There's no sense building a website in English if it's not the main language of your school. If you build your website with WordPress, this won't be an issue. There's a WordPress plugin you can use to solve that problem.

WPML is a popular WordPress multilingual plugin that allows you to translate your website in over 40 different languages. It can translate all types of content on your website, including pages, posts, menus, and more. The plugin is also fairly easy to use so you won't need to hire a web developer to customize your site for different languages, you can do it yourself.
A school is a place that welcomes different cultures and people. Making your website multilingual will show how much you care about building a multicultural school.
Boost Your School Reputation
Let's face it, every school (especially private schools) has a business plan behind it. You care about making some money from your school as much as you care about the quality of education it provides.
It's not a bad thing. A school has to be profitable to maintain its qualities and standards. And having a good school reputation is the key to attracting more students to your school and steal some students from your rival schools.
A great WordPress-powered school website with a stunning theme and useful features will take you one step closer to convincing your potential students how remarkable your school really is and how you differ from other schools.
Even though WordPress is available to us all as an open source software, Automattic (the company behind WordPress) regularly rolls out updates and improvements for the CMS. The community behind the platform is also growing at a rapid rate. Your website will be a lot safer and future-proof with WordPress than any other CMS software.
So, what are you waiting for? Go take advantage of this amazing free software and start building your school website!
Looking for WordPress hosting? We use Kinsta. They offer world-class WordPress hosting, built to keep your website fast, secure, and always online.