What is Visual Composer? (And How Does it Work?)
Have you ever wanted to customize your WordPress theme or create a landing page on your website without having to write any code or hiring a web designer? If you answered yes, then this article is for you.
A common problem most WordPress users face is not being able to customize the website theme however they like. Unless you're good at web design and programming, customizing a WordPress theme is not an easy job as it requires editing the core theme files and writing code by yourself.
Visual Composer, made by WPBakery, is an incredible page builder WordPress plugin that introduced a way to solve that problem once and for all. Using this plugin, you can customize your theme, create custom page designs, and build landing pages within your WordPress website without having to write a single line of code.
But, how is that possible? And what is Visual Composer, really? Let's find out.
What Is A Page Builder Plugin?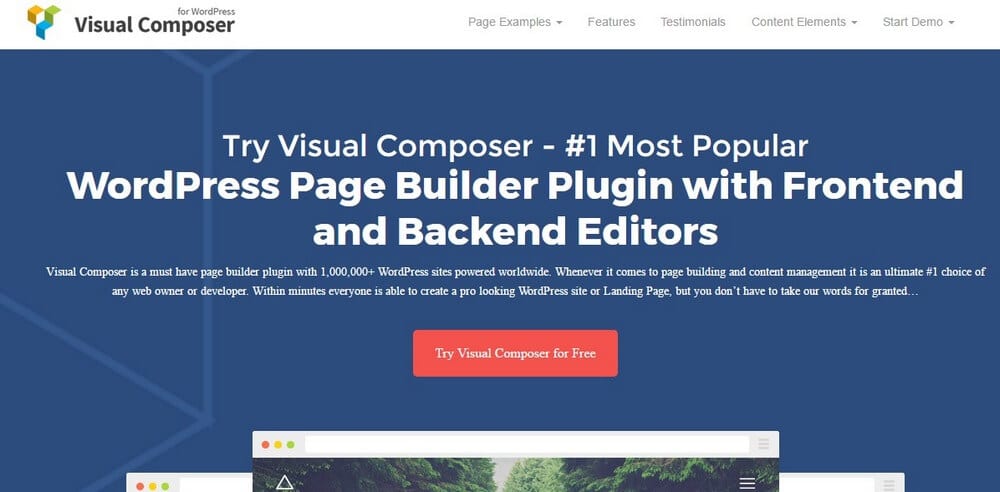 Visual Composer is one of the best page builder plugins available on WordPress that you can use to create custom pages and designs for your WordPress website.
A page builder plugin is an add-on software that, once installed on your WordPress website, allows you to create and edit pages using a visual drag-and-drop interface. It will allow you to easily design custom pages through a front-end grid-based layout and see how your web page looks like with live previews while you design it.
It's like using a LEGO set. You drag-and-drop pieces of content into the page builder using rows and columns to create your design and the plugin does the heavy work for you.
There are several page builder WordPress plugins available today. However, Visual Composer is the only plugin that does the job perfectly and seamlessly.
Do You Really Need A Page Builder?
A page builder is a must-have plugin for every blog because no matter what kind of a blog you have, you will always find a way to put it to use. There are so many things you can do with a plugin like Visual Composer.
If you're aiming to make your blog or website successful, then you will have to make your website design stand out above others and make your WordPress theme look unique. And Visual Composer can help you achieve that.
For example, when creating a contact page on your website, you might want to include a Google Map and a properly placed contact form on that page. Normally, when you insert a Google Map into the default page layout using an embed code it doesn't quite fit into the page.
In such cases, you can use Visual Composer to create a custom design for your contact page with a Google Map, add a contact form, social media follow buttons, and much more.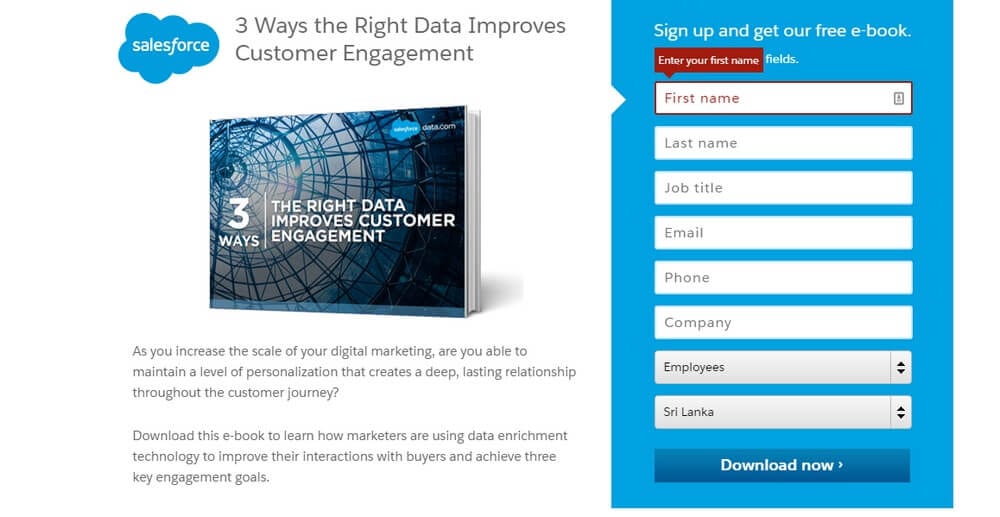 (a landing page created by Salesforce)
Also, if you planning on generating leads through your blog. Like offering an incentive to your followers to build your email list. Or even sell a product like an eBook on your website, Visual Composer will come in handy when designing beautiful sales and landing pages on your blog for showcasing those products and incentives.
4 Things You Can Do With Visual Composer
The possibilities are endless when you have Visual Composer on your blog. Here are just a few of the main benefits of using a page builder.
1. Build Landing Pages

Whether you're offering a free case study to generate leads or selling a valuable eBook, you need to present those products to your visitors in an appealing way to grab their attention. Creating a beautifully designed landing page is the best way to do it.
Visual Composer makes that process so much easier. With over 40 unique templates to choose from, you can instantly get started on creating landing pages with Visual Composer.
2. Create New Homepage Designs
If you're not happy with the default homepage design of your WordPress theme, you can design a unique page by yourself using Visual Composer and use it as your homepage instead. No coding required.
3. Design Custom Pages And Posts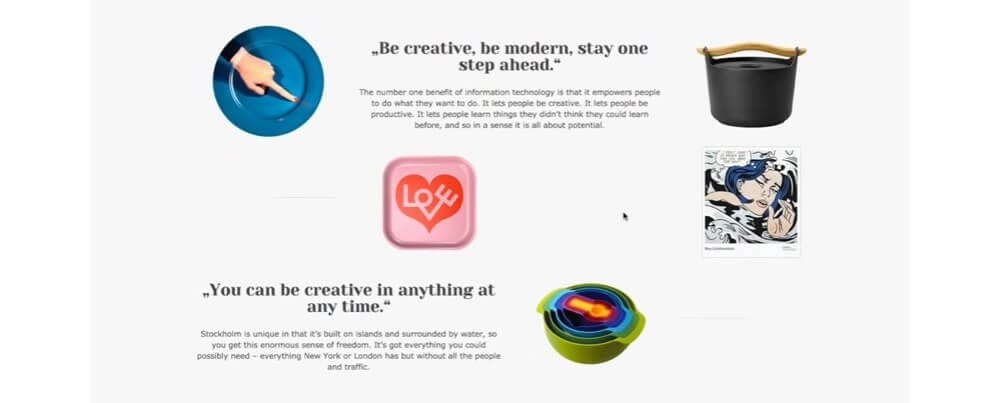 Whether it's for creating a custom About and Contact pages or creating product pages for your eCommerce website, Visual Composer can be used to create custom page designs without a hassle. Visual Composer is fully compatible with WooCommerce and Ninja Forms as well.
4. Build Your Own WordPress Themes
You can also use Visual Composer to design entirely unique WordPress themes all by yourself. WPBakery even offers a free WordPress theme, which you can use to customize however you like using Visual Composer. However, the free theme offers limited options and it also requires some web design knowledge and experience with the plugin to customize a theme with Visual Composer.
It would be easier if you simply buy a premium theme that's built with Visual Composer and customize its design instead. You'll never be able to tell the difference and it will let you create a unique design for your blog.
Check out our list of the best Visual Composer WordPress themes to see how affordable those themes really are. As an added bonus, you'll get Visual Composer plugin for free when you buy a theme.
Why Visual Composer?
There are many reasons to choose Visual Composer over other WordPress page builders. Visual Composer is more affordable, it works with every theme, and it's compatible with all popular plugins. But, above all, it's beginner-friendly.
Once installed, you can start using Visual Composer right away by simply creating a new page on your blog. There you will see two options to use Visual Composer: Either use Front-end editor or Back-end editor.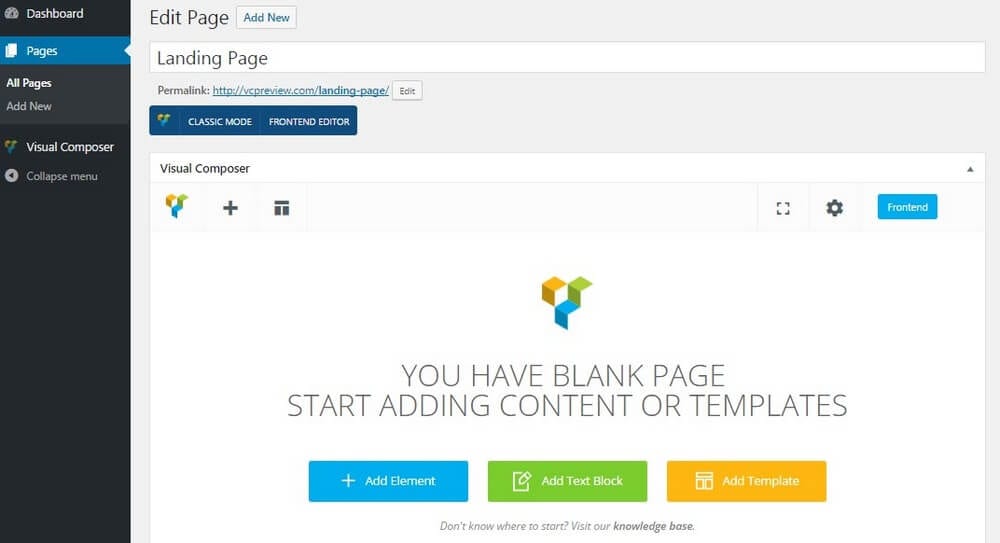 When using the front-end editor, you will be able to visually edit the page while seeing the live previews of the changes you make.
From there, you will be able to design a page from scratch or load a template and edit it instead.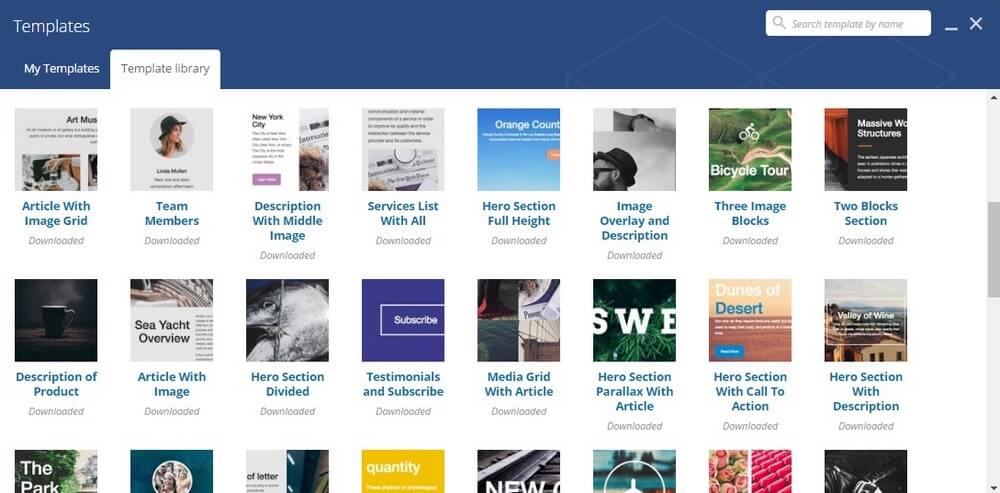 If you want to add a new block of content, you can simply do so by adding a new row or a column and then dragging a new block of content to that column.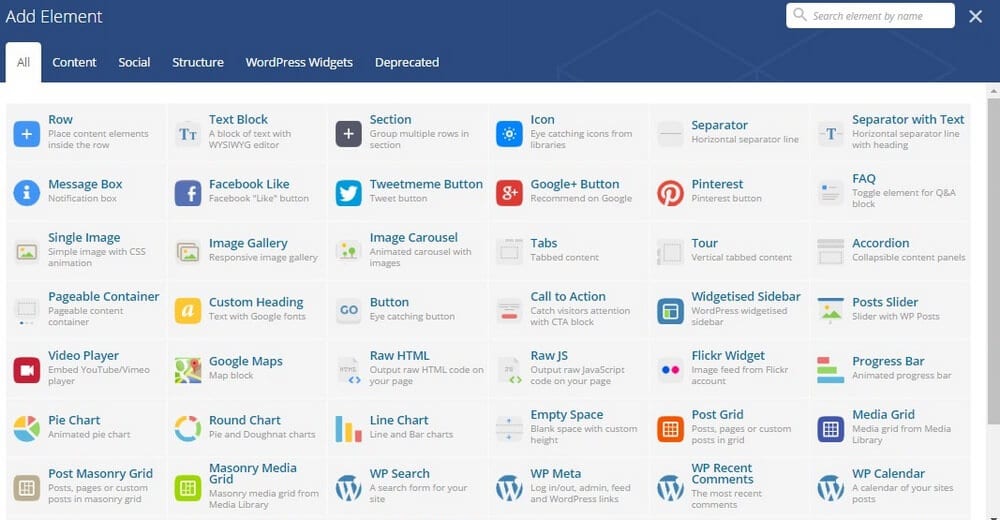 You can choose from over 45 content elements for creating unique pages.
Conclusion
As you can imagine, having Visual Composer on your website will prove to be useful in many different ways. Visual Composer only costs $34 for a single website license.
Or, you can choose from our pick of the best Visual Composer WordPress themes and get the plugin for free. That way, you'll get a great looking premium theme and the plugin for the same price!
Whichever way you prefer to get the plugin, Visual Composer is a plugin of many uses that'll be worth every penny of your investment.