20+ Best Vintage Lightroom Presets (For A Free Vintage Look) 2021
Bringing the final touches to a special picture can make a memory last a lifetime, but it can often be a struggle to know just how to go about it. Many of us assume that if you don't have professional experience, you can't do it.
This couldn't be further from the truth if it tried. For those of us that want to bring a more vintage feel to our pictures, it is simple and easy to apply a Lightroom vintage look through the use of vintage Lightroom presets.
Lightroom presets are a predesigned editing suite that will make your pictures into something incredible with only a few simple clicks. Yet it can be hard to know where to begin when it comes to getting that Lightroom vintage finish.
It's for this reason that we've compiled a range of premium and free vintage Lightroom presets, each tailored to provide something unique and leave a lasting impression in the process.
Read on to see our list of the best premium and free vintage Lightroom presets!
Get everything you need to supercharge your Adobe Lightroom workflow. From just $16, get unlimited access to thousands of Lightroom presets, Photoshop actions, templates, graphics, fonts and photos.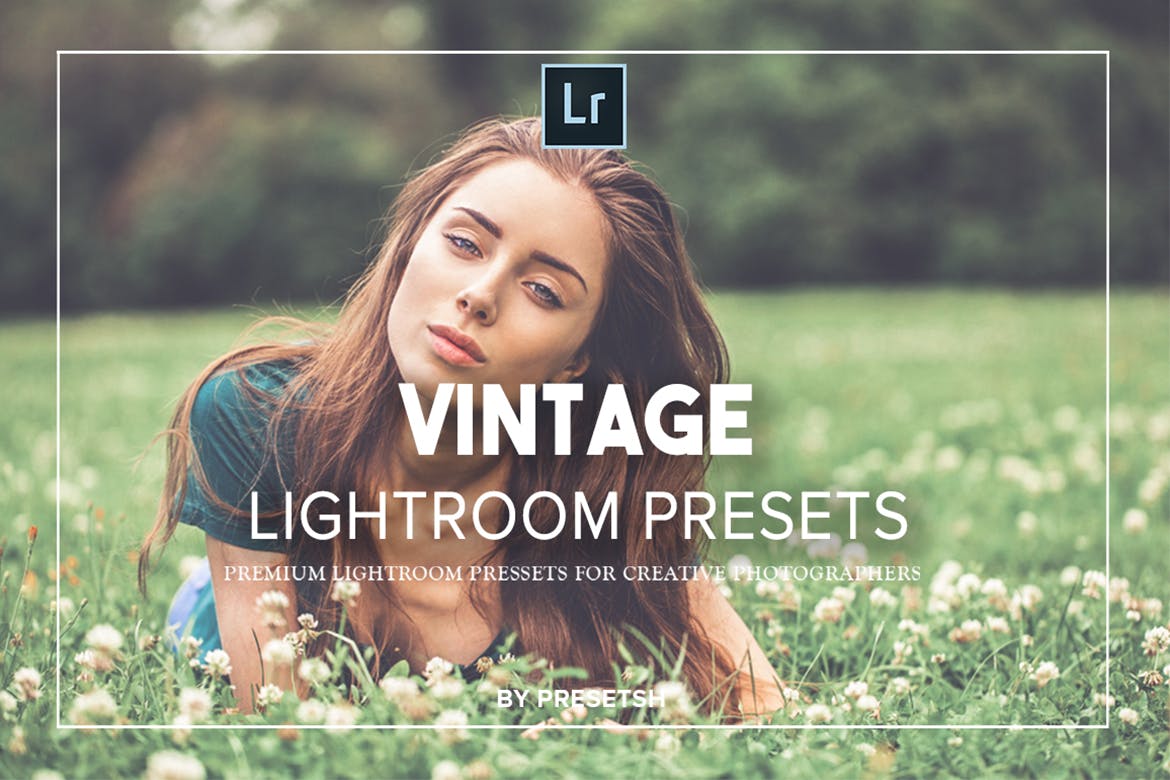 Bring a touch of vintage aesthetic to your photos with this Lightroom preset collection comprising of twelve different preset options. These presets are designed to provide that subtle vintage finish to each and every one of your pictures with just a few simple clicks.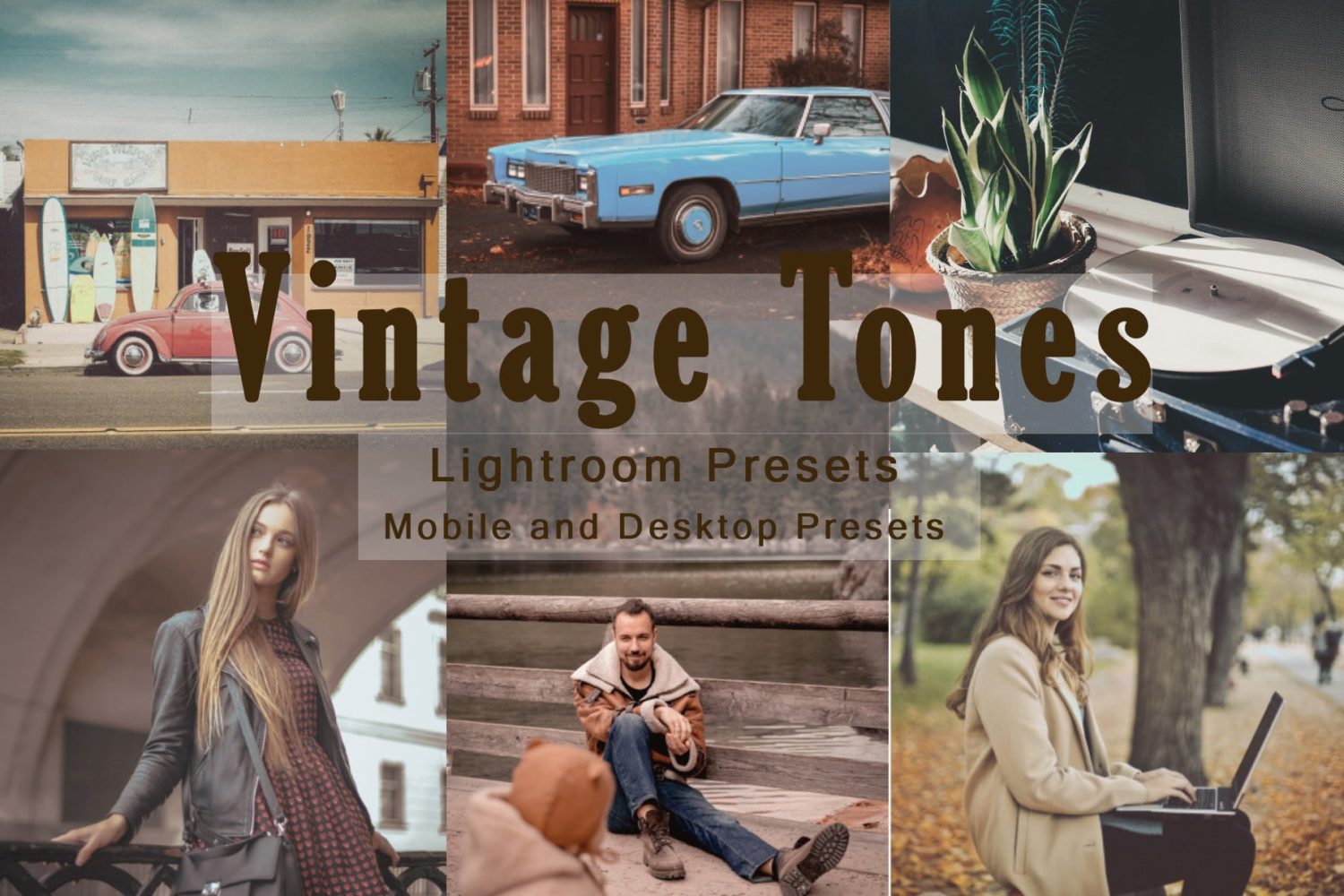 Want to bring the old-time vintage feel to your pictures, with a hint of the mid-20th century? Then Vintage Tones is what you're looking for. The set offers you a range of six different Lightroom presets that aim to bathe your pictures in the soft vintage aesthetic with ease.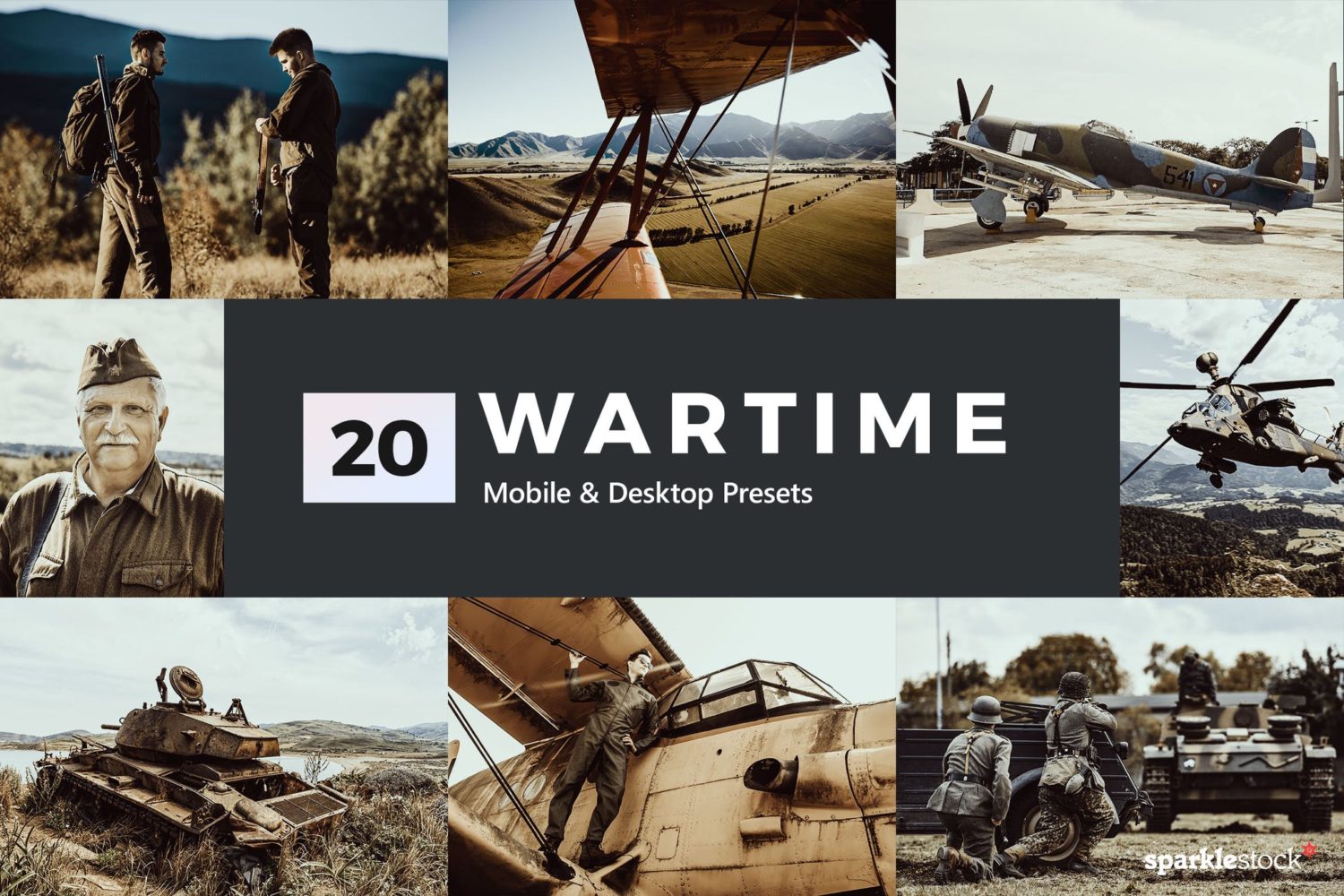 There is nothing more vintage than images of the old wars, and now with this Wartime Lightroom preset collection, you can bring the same feel to your pictures that old wartime pictures did. Each preset is designed to apply an old film style to your photos, with a soft yet noticeable contrasted finish.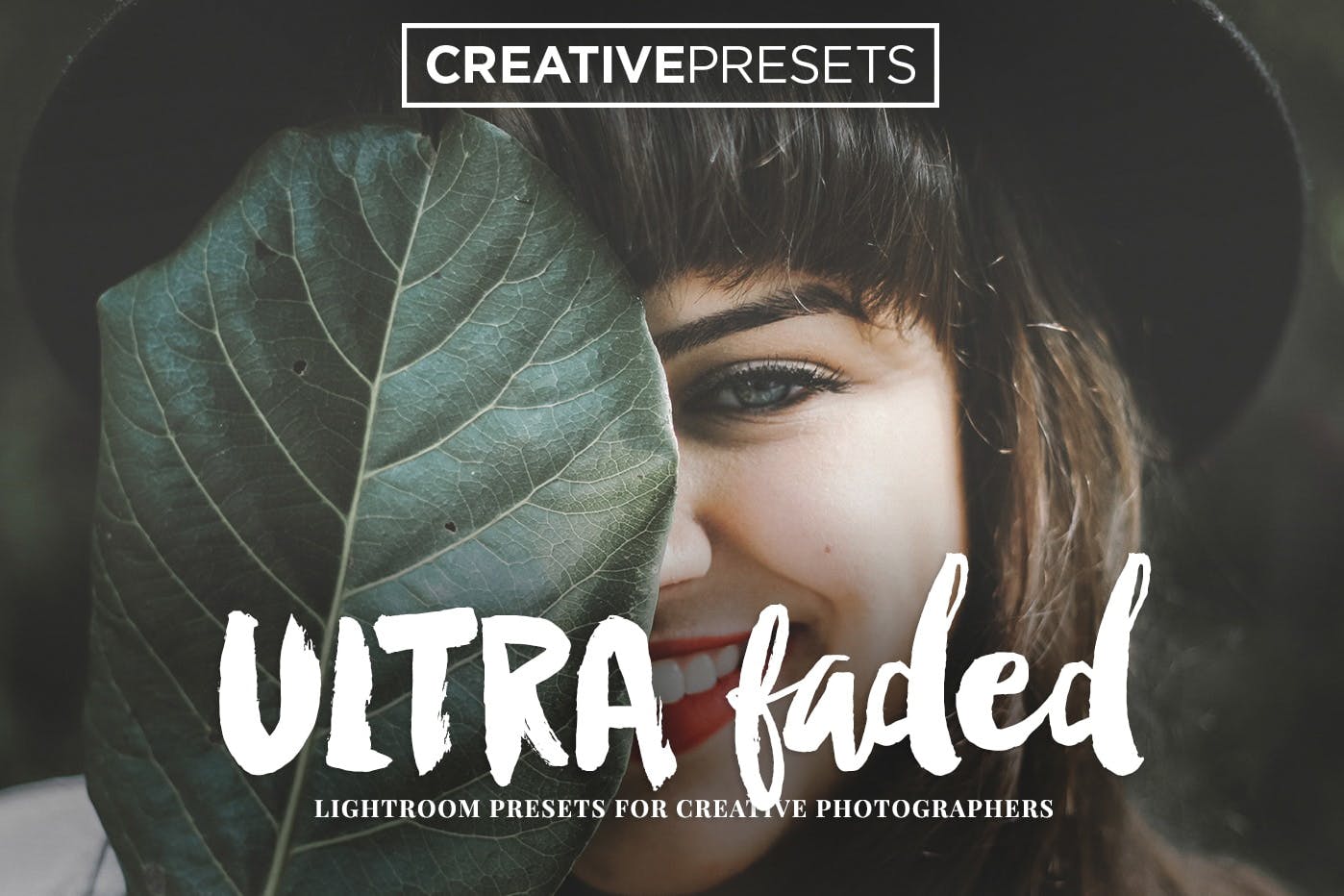 The UltraFaded Lightroom preset bundle is tailored to bring a soft and faded style to your pictures, much like the washed-out film style of vintage photos. A great subtle option for those that want to hit that balance between a modern aesthetic, and a vintage one.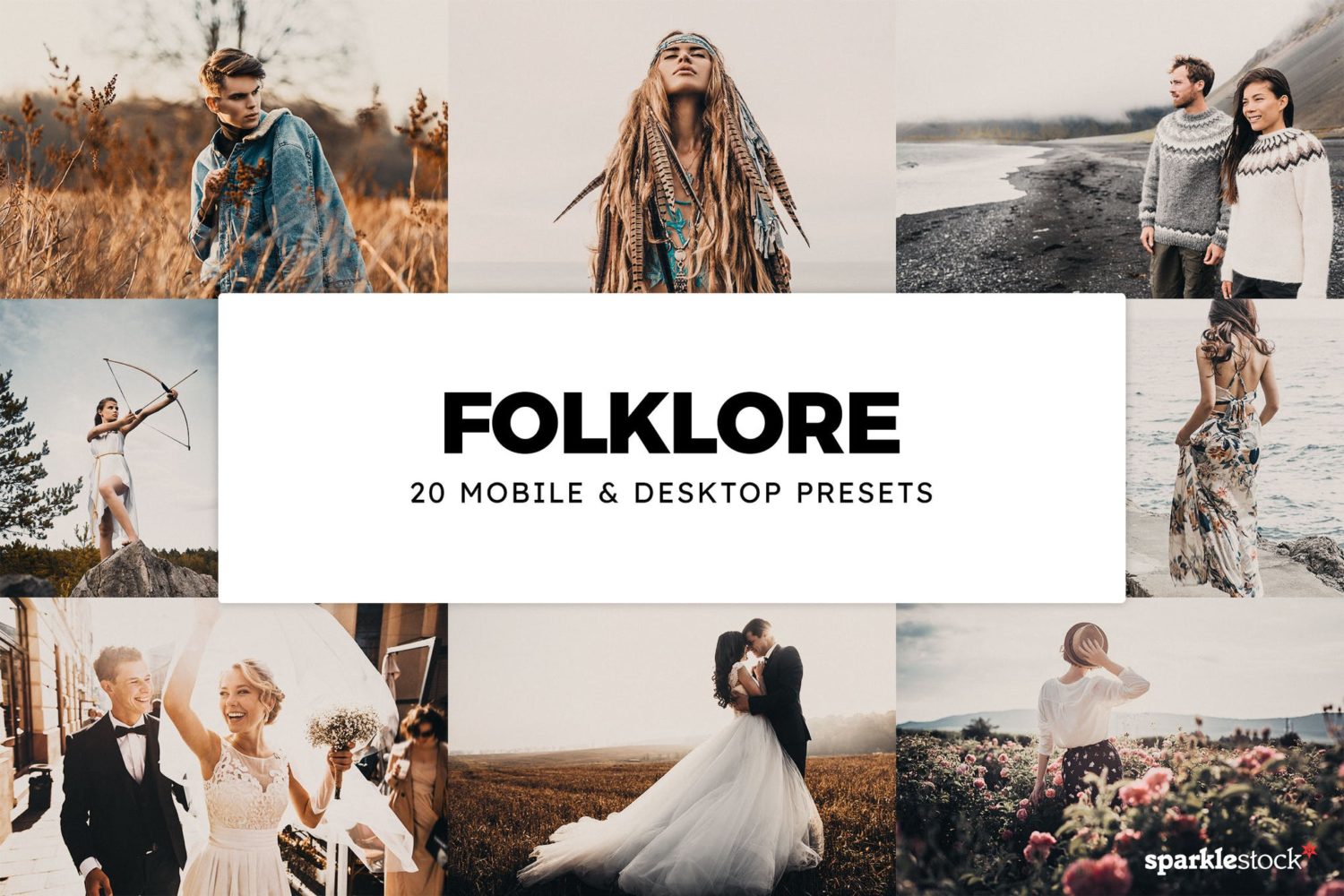 The Folklore Lightroom preset package is a great way to emulate that vintage aesthetic. The presets apply a wash of dark tones over your pictures and help to bring out a deeply defined contrast style with a nostalgic touch. Great for a wide range of picture styles, such as weddings, fashion, or even just portrait selfies.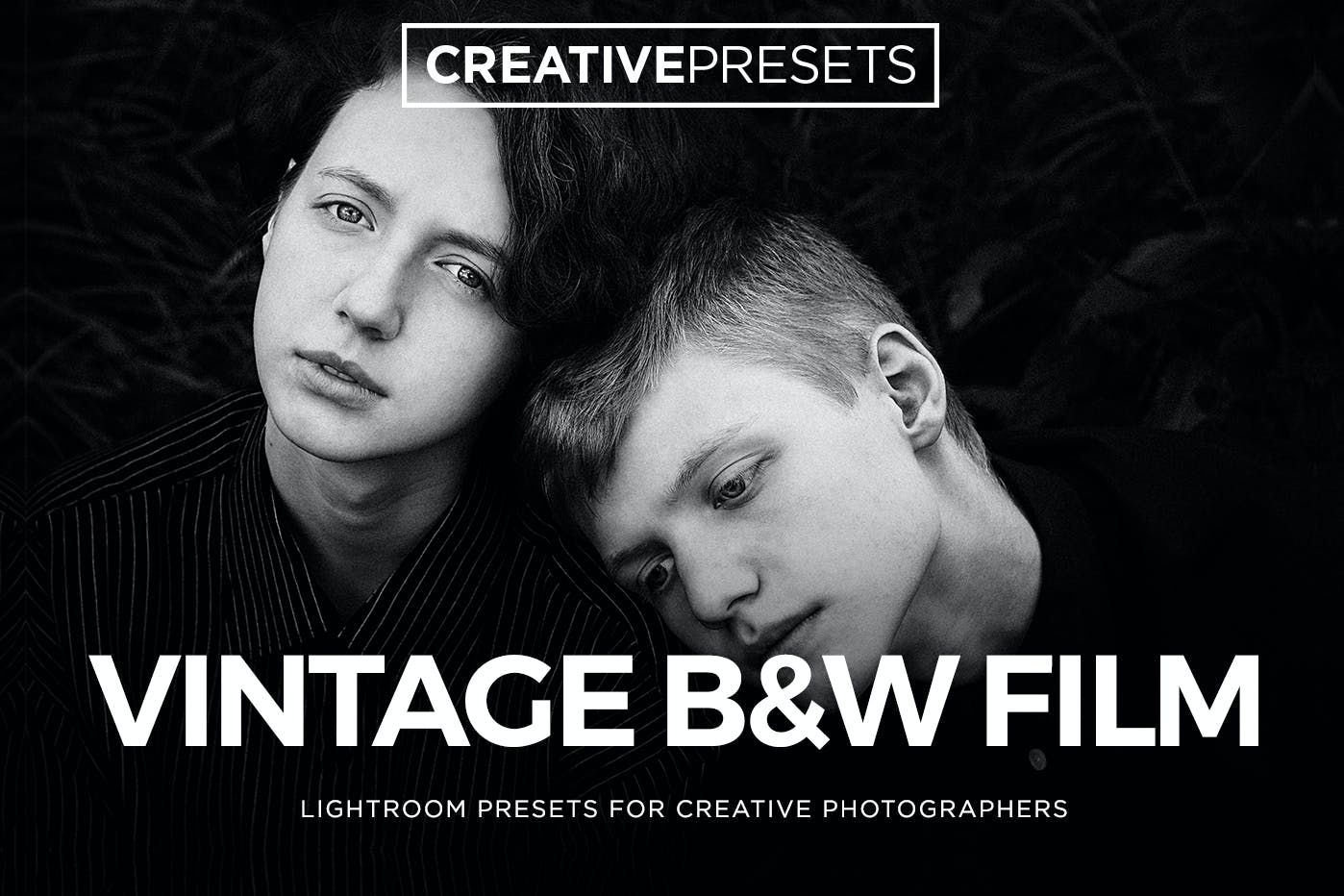 You don't have to take a leap back to the black and white era to bring that same aesthetic to your images. With this B & W Lightroom preset package, you'll have access to expertly crafted Lightroom styles, each tailored to transform your pictures into a monochrome masterpiece.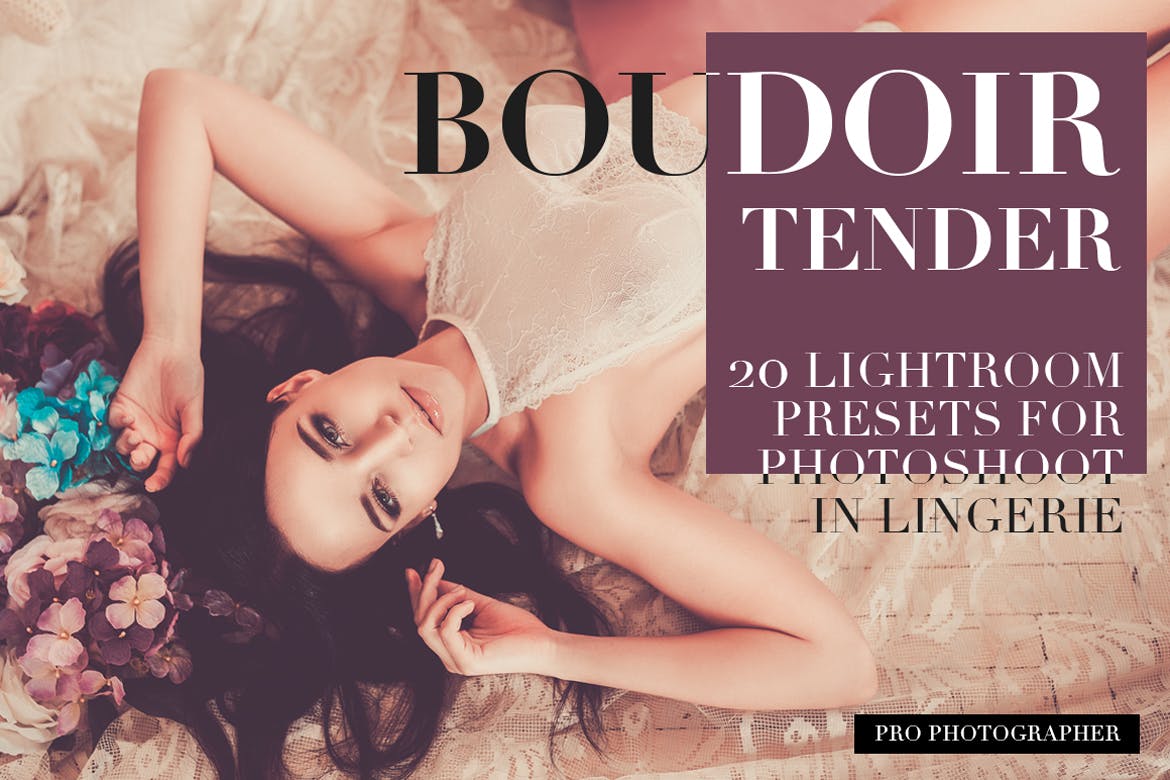 Boudoir Tender is a Lightroom preset kit that offers a bit of a different take on the typical vintage vibe. These presets aim to enhance dull color saturation, whilst increasing the contrast in a subtle fashion. You can easily hit a very vintage aesthetic using this collection of Lightroom presets.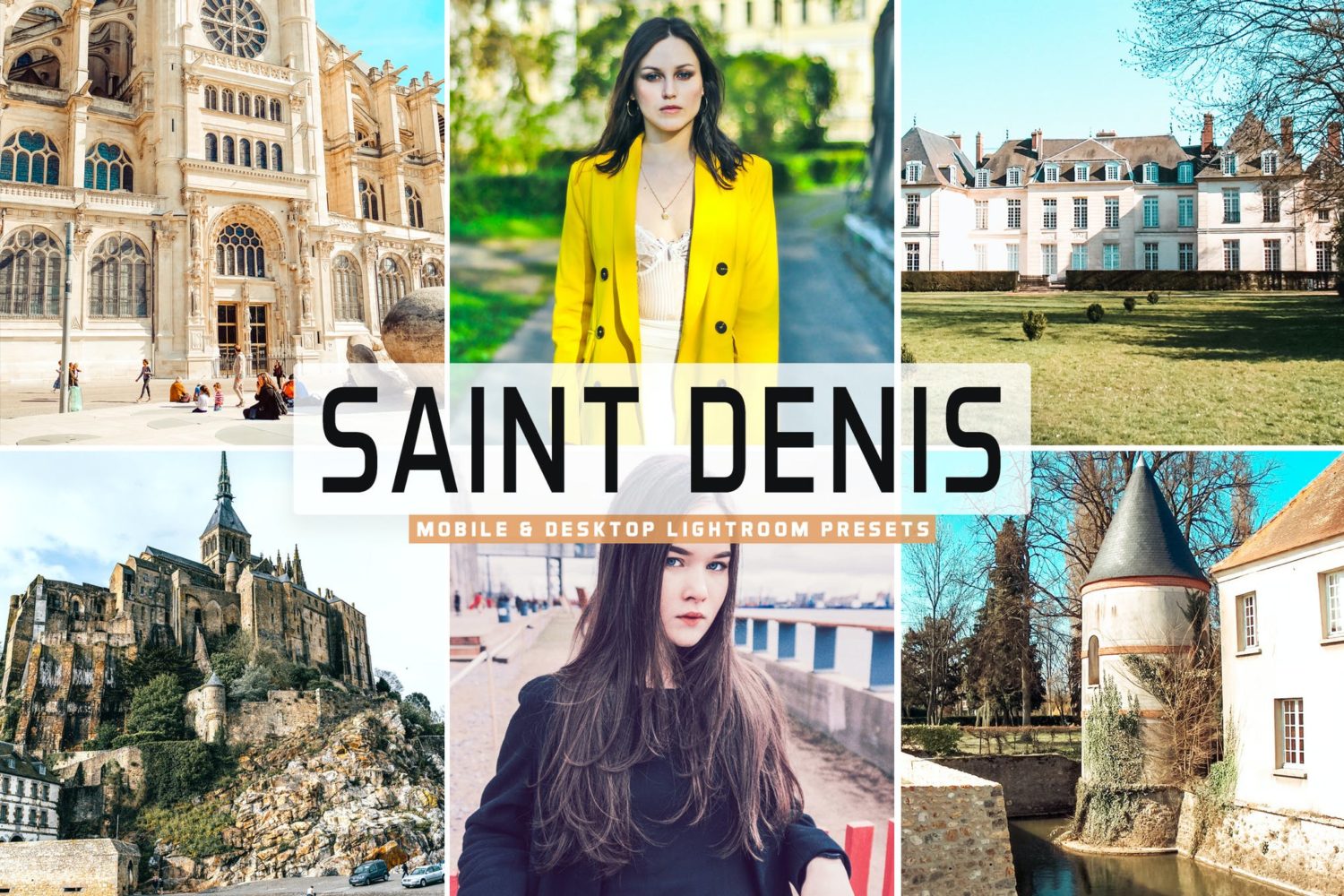 Saint Denis is a Lightroom preset bundle that is much more specific in how it provides that vintage aesthetic. It excels at enhancing (and adding) a touch of bright tones to your pictures and then working to bathe the picture in a soft vintage glow.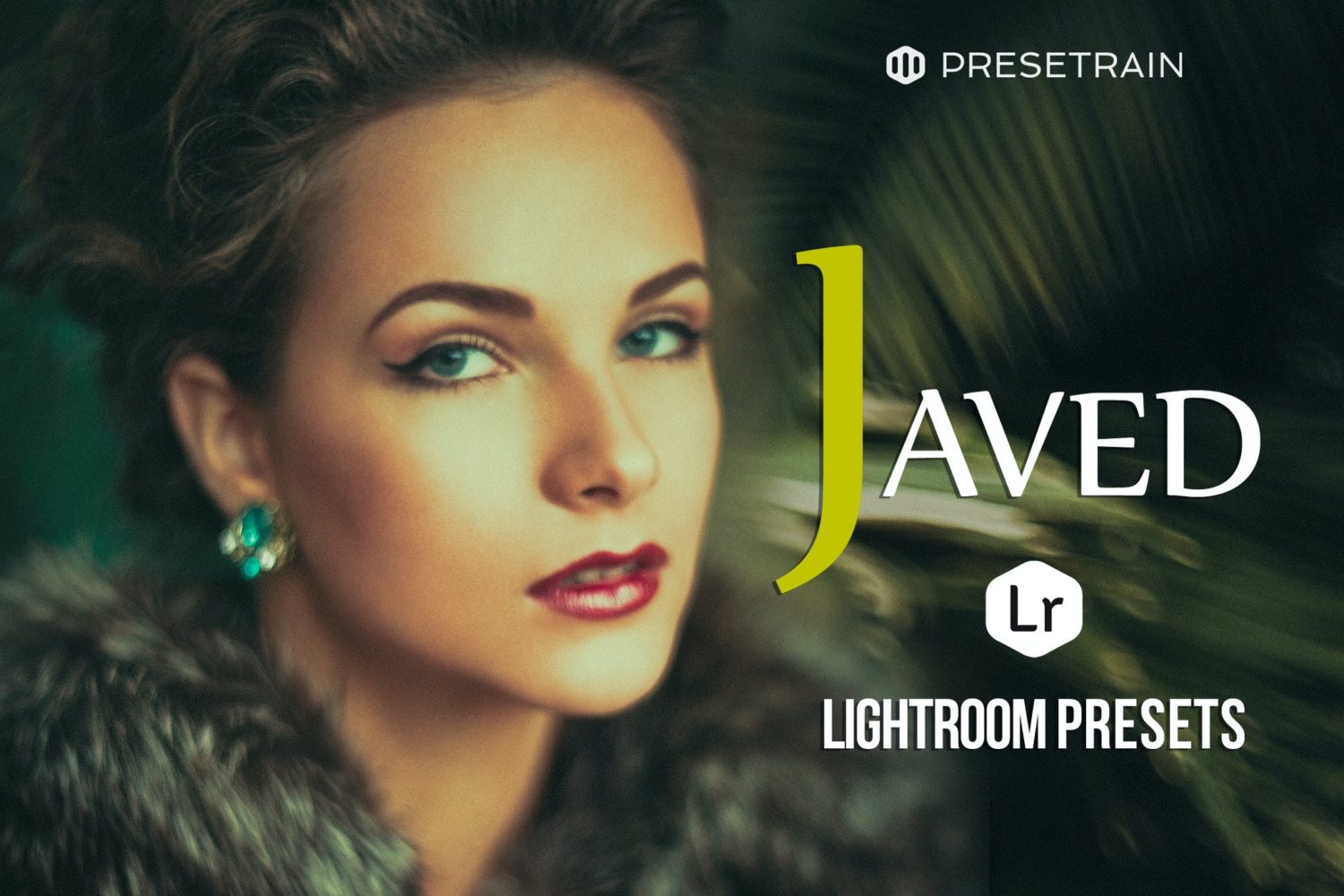 Javed is a Lightroom preset collection that provides you with six vintage-style dark-toned preset options. Each preset works to bring out the moodier vintage style, and can turn any picture into a beautiful artwork with ease.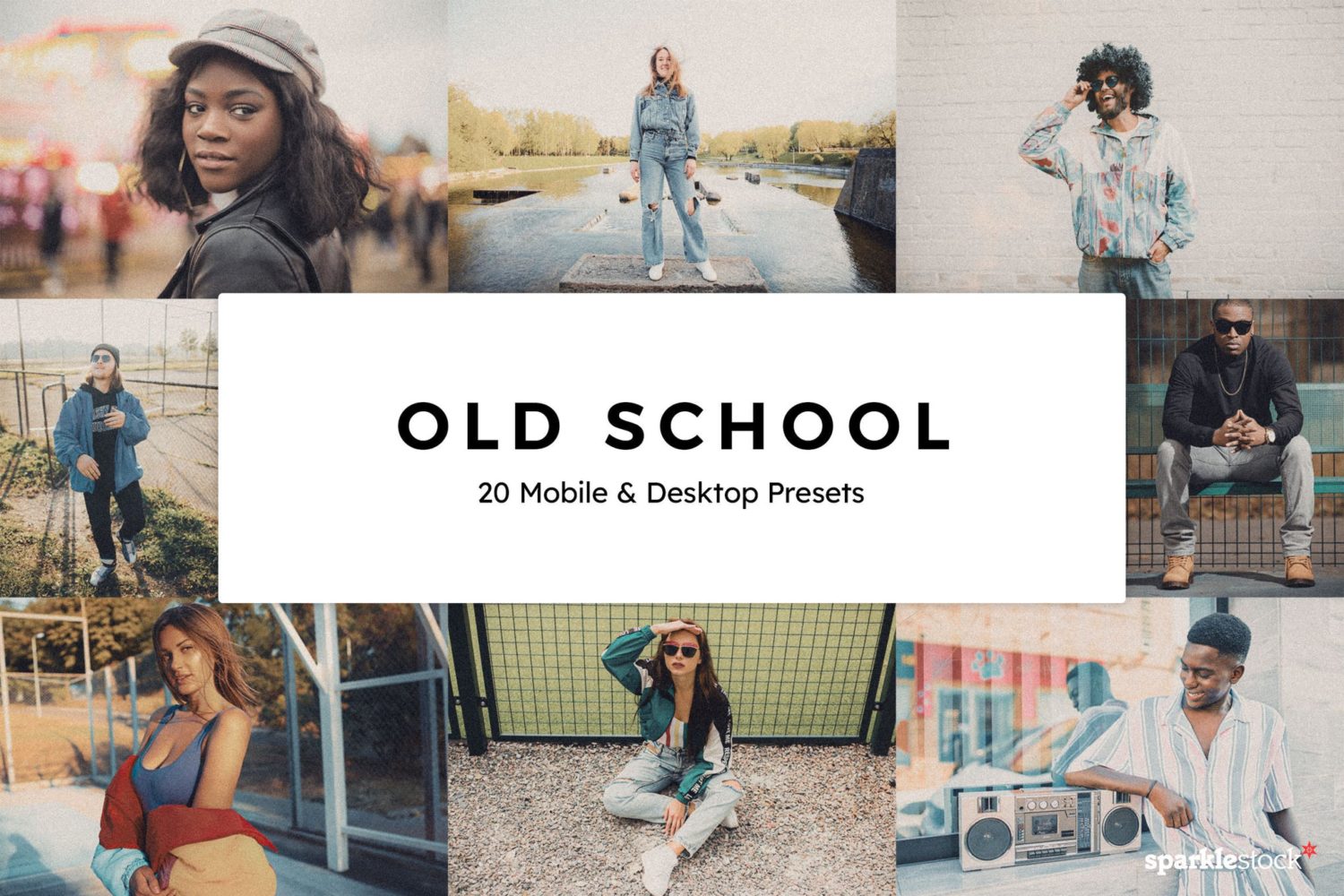 Bring those old-school nostalgic vibes with this package containing a range of Lightroom presets that work to bathe your pictures in a soft old-film vintage aesthetic, coupled with an authentic film look. You'll be hard-pressed to not consider this option if you really want to bring a Lightroom vintage look to your photos.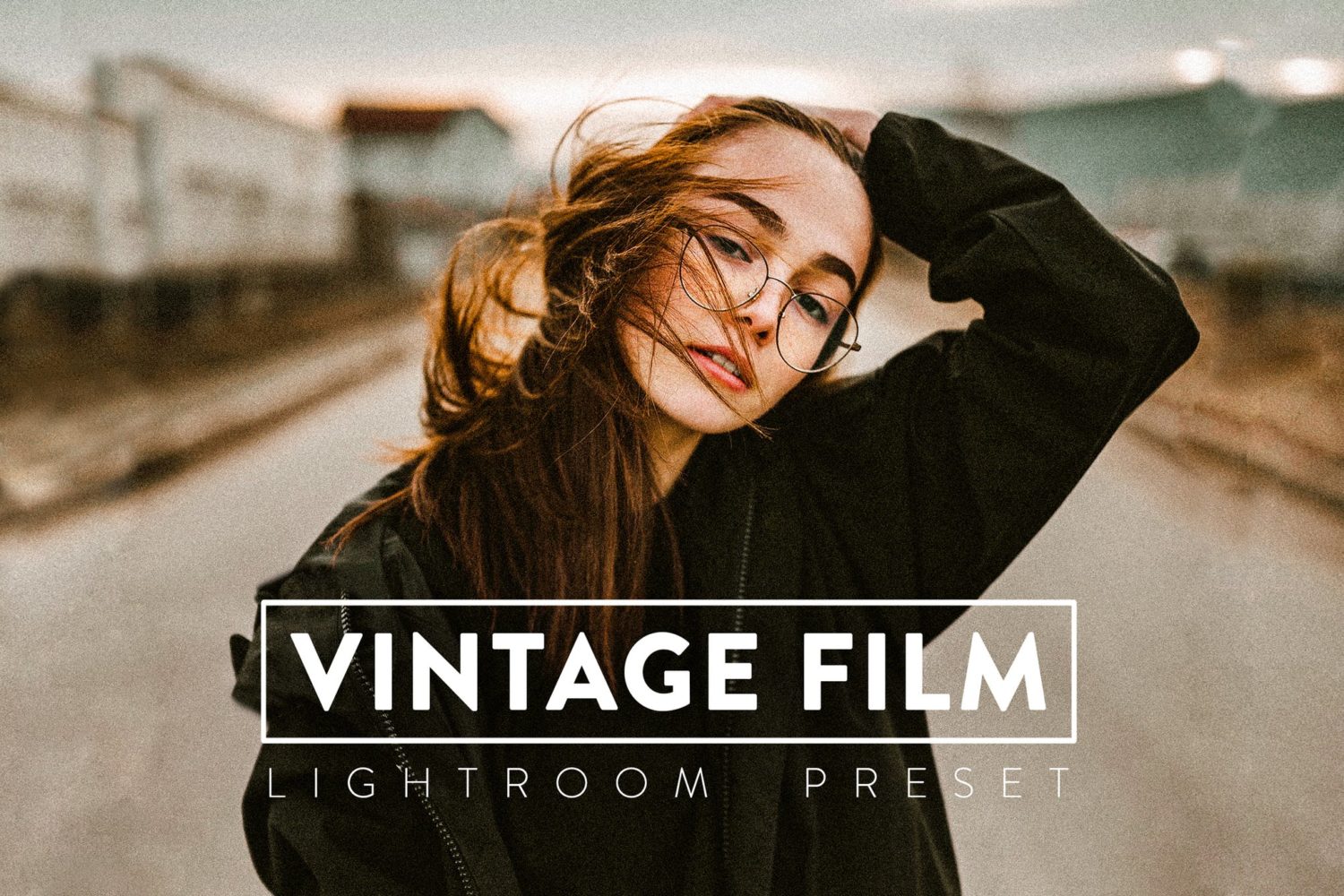 Want to make your pictures look as if they've been taken on a vintage film? Well, look no further than this collection providing ten expertly designed presets that strive to give an authentic Lightroom vintage look to your images.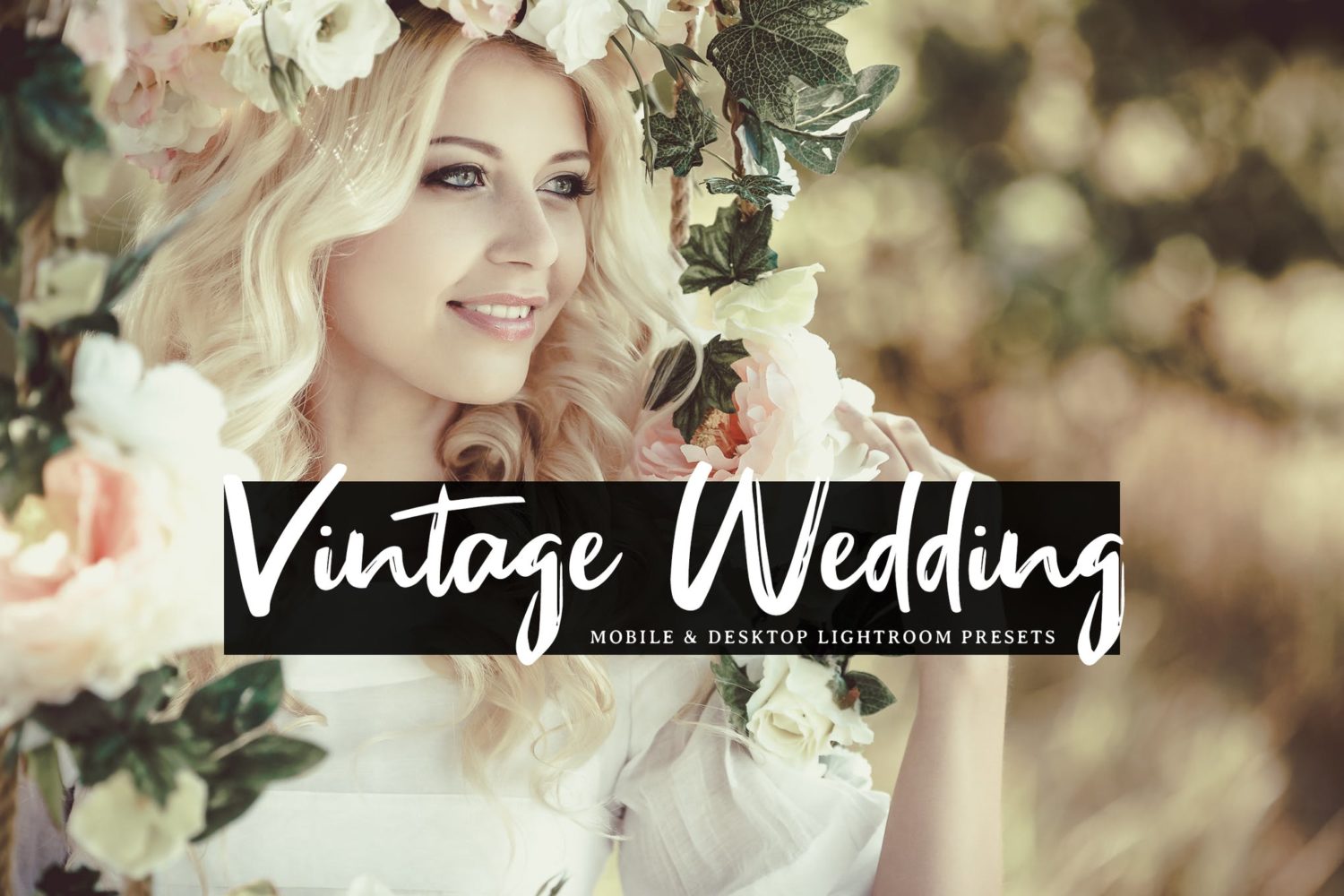 If you're looking to bring a vintage touch of character to your wedding pictures, then this Lightroom collection is what you're looking for. It's designed to bring a professional-grade vintage finish to each and every special moment. The package includes a range of different presets, ensuring you always have options at your fingertips.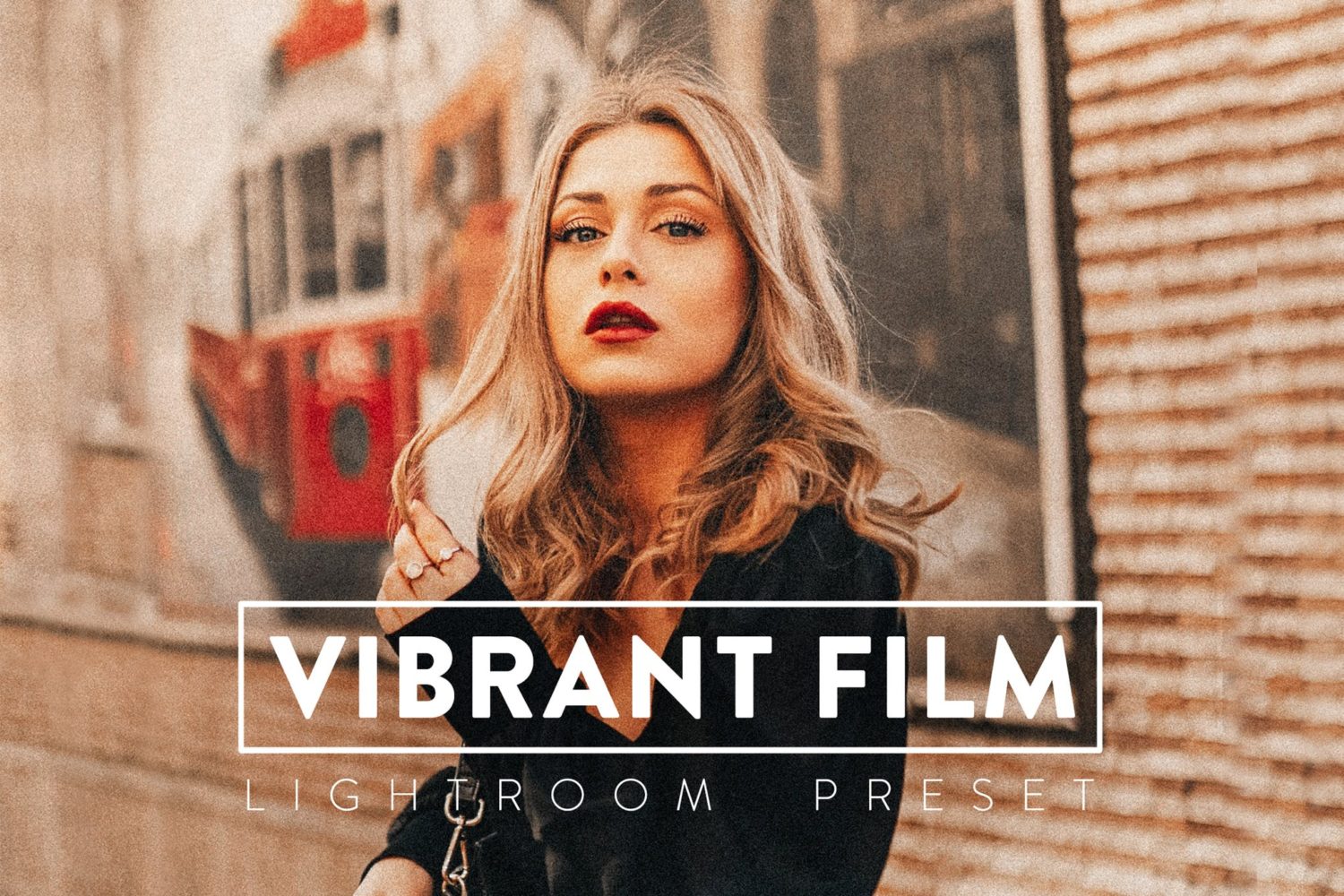 Not every vintage style has to be washed out film. Here with the Vibrant Film Lightroom preset collection, we have a captivating highlighted approach, providing your pictures with a touch of the vintage style, whilst also managing to bathe your pictures in the soft touch of sunlight.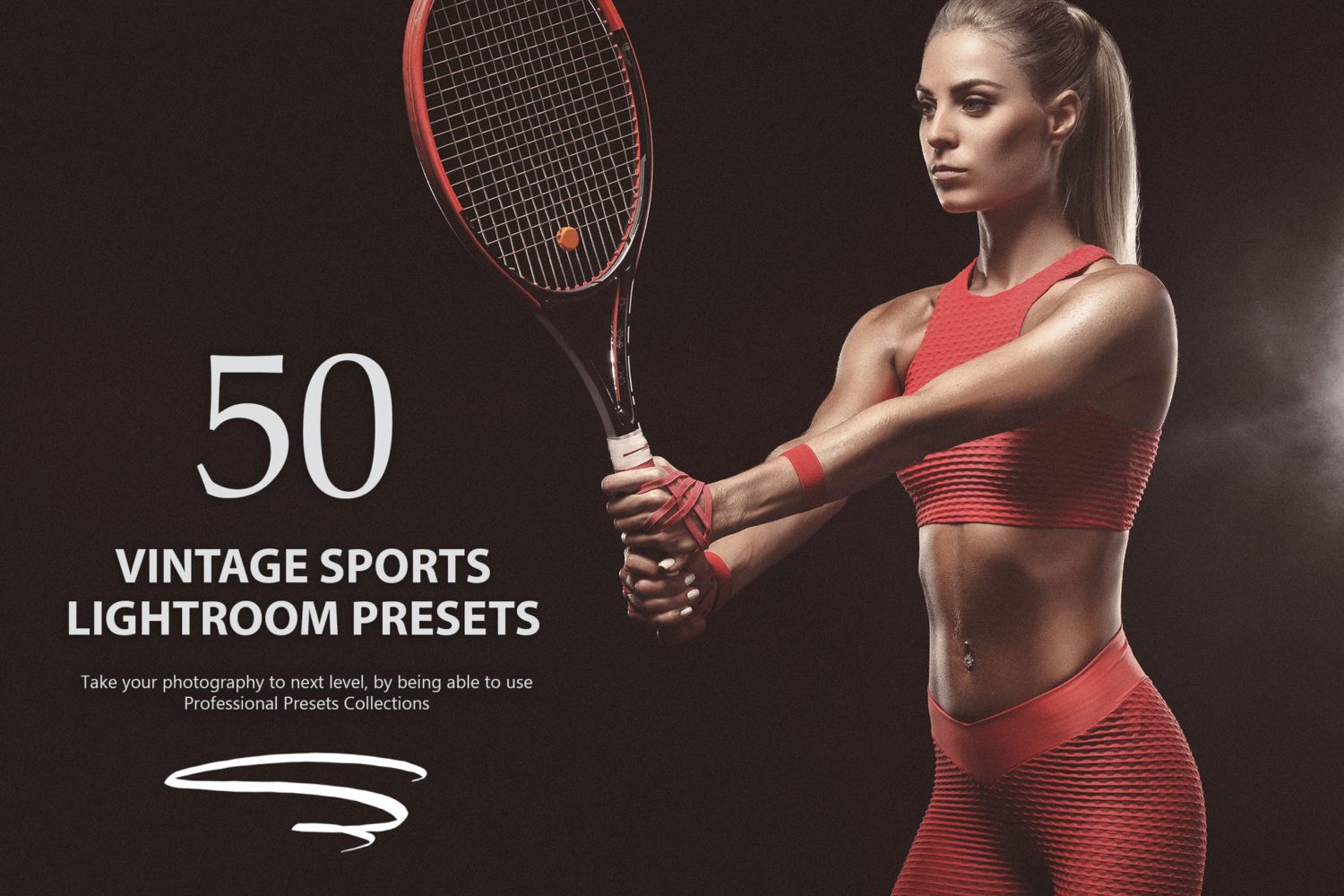 Want to bring a more vintage feel to your sports pictures? Well, now you can! With the Vintage Sports Lightroom package, you'll have access to a massive fifty different preset options, all tailored to provide that iconic vintage aesthetic to your photos.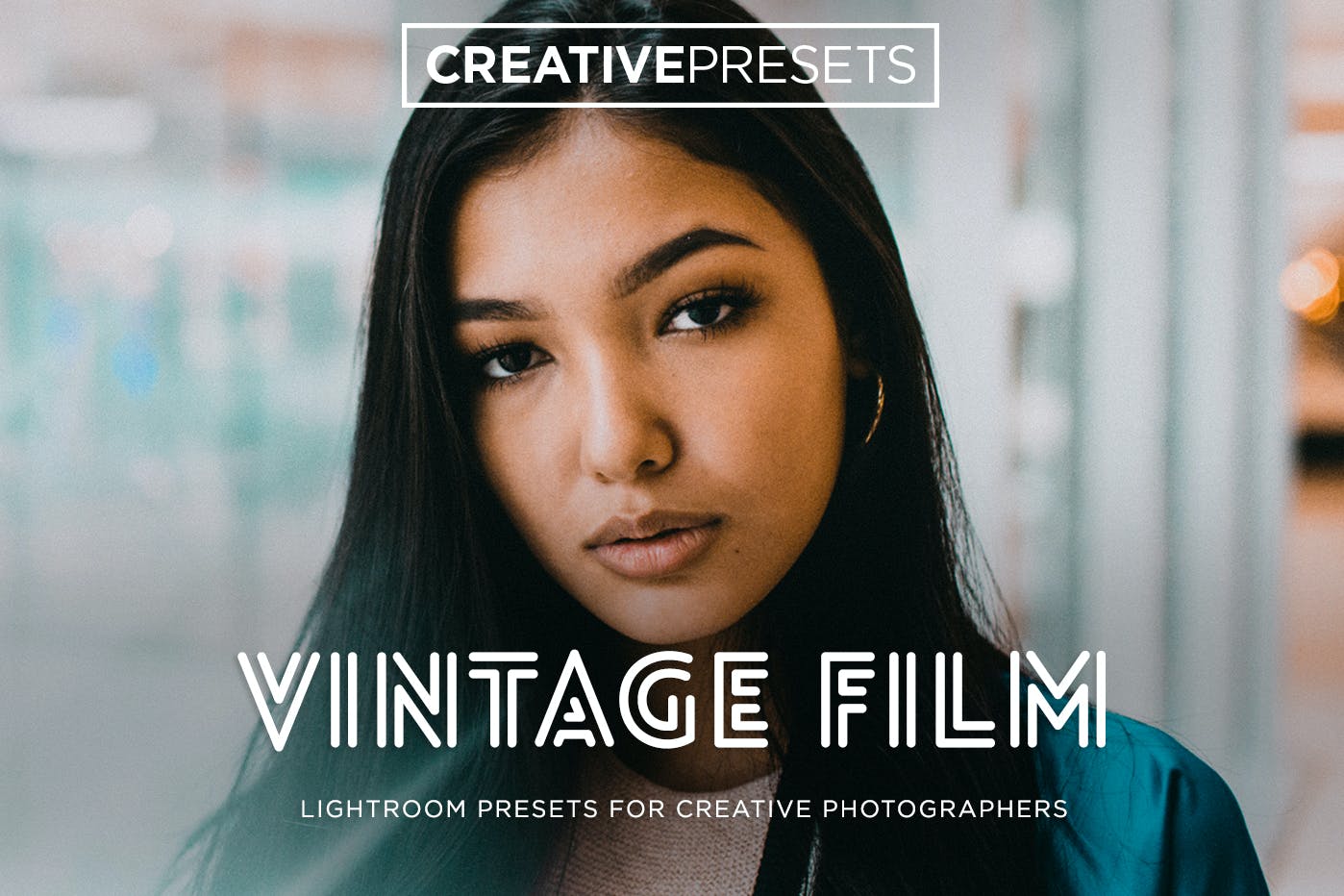 The vintage film look is what most of us think of when we think vintage, and now with the film preset collection, you can bring that Lightroom vintage look to your pictures with just a few simple clicks. The package comes with sixty-eight expertly designed presets for you to try out and enjoy!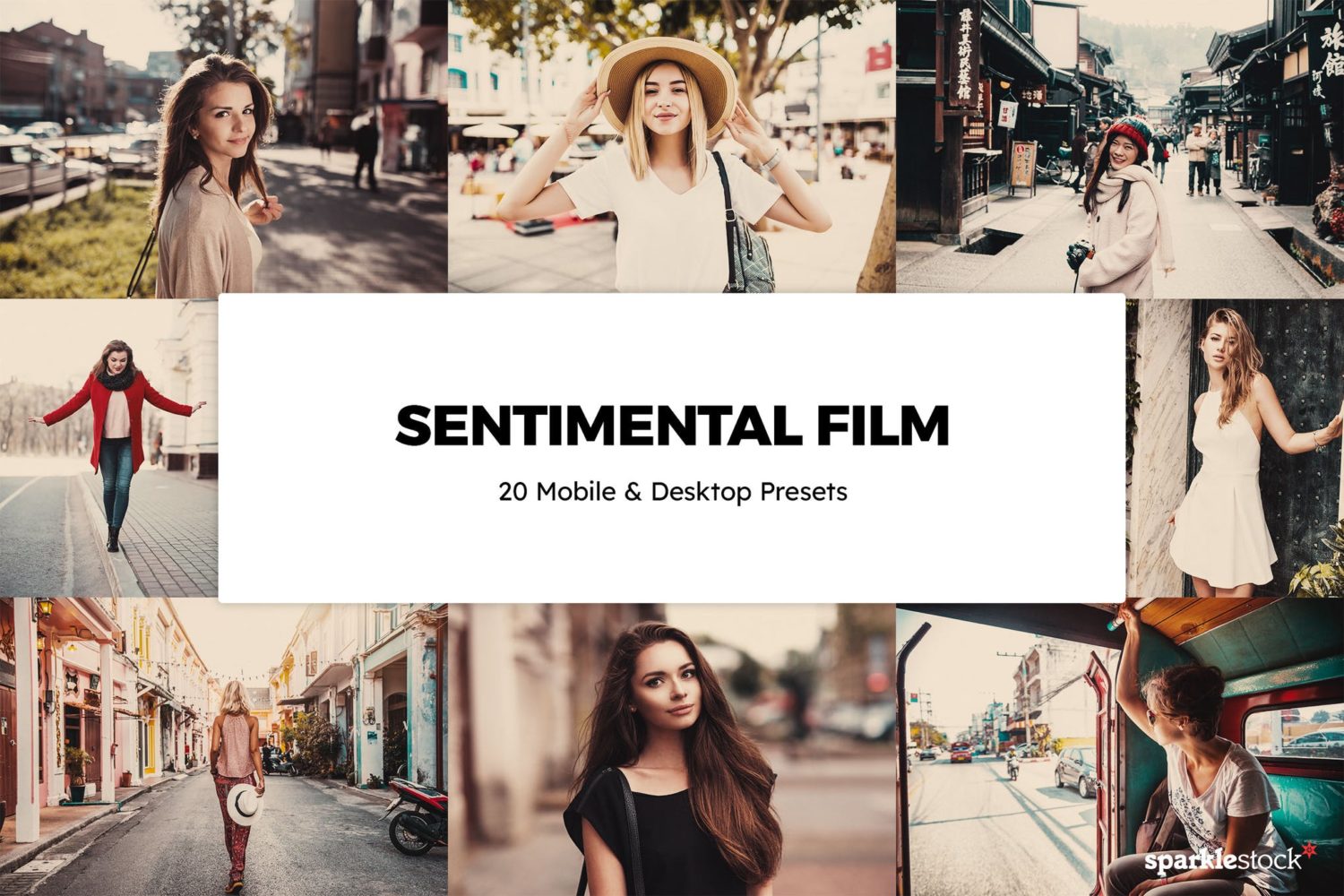 Next up is a Lightroom preset collection that provides you with a captivating and gorgeous vintage film style. With each picture looking like they've come out of an old-time photobook of the mid-20th century, the Sentimental Film style is a simple and effective way to bring the classic vintage aesthetic to life.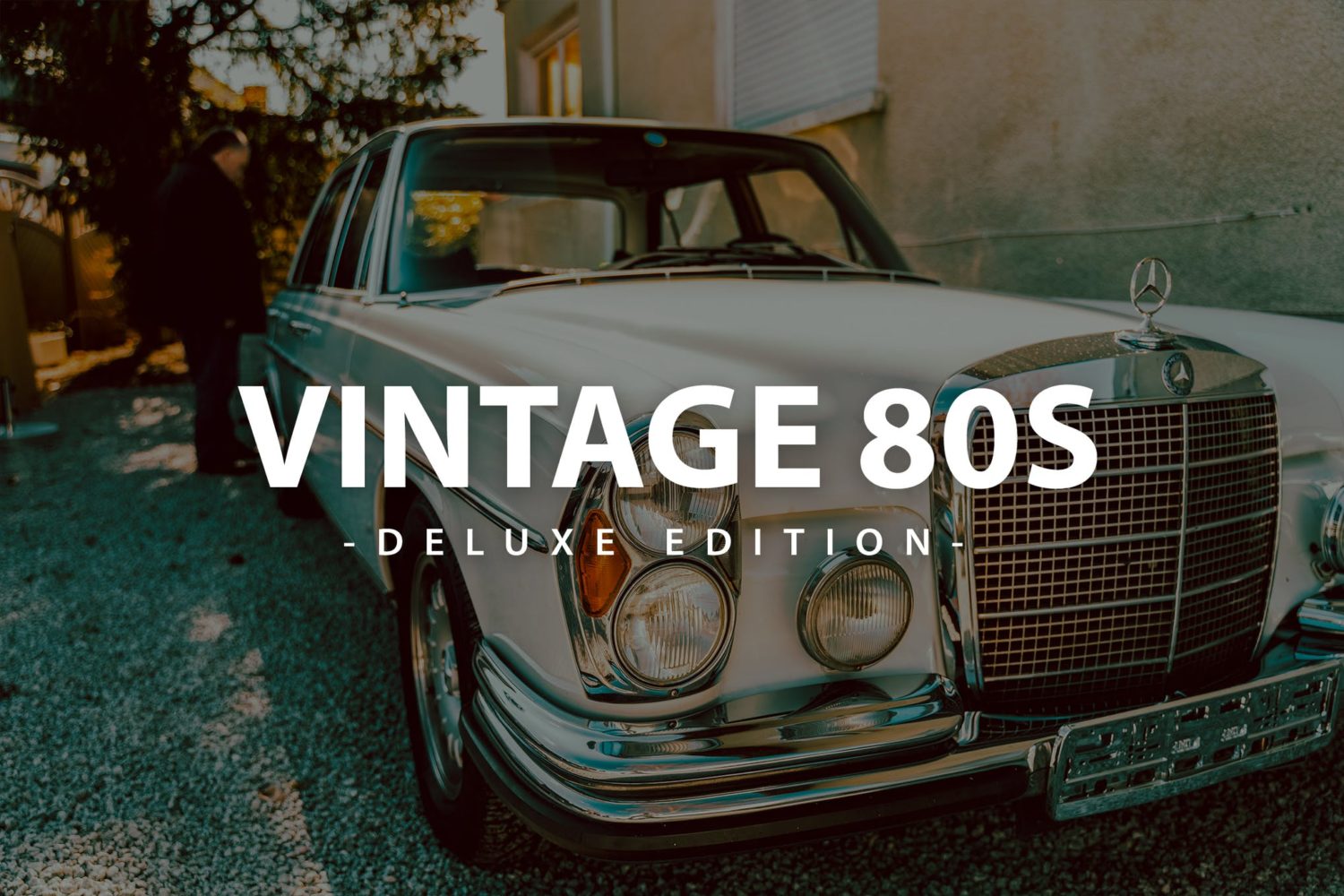 Want to bring the classic 80s style to your pictures? This collection of Lightroom presets is designed to do just that. It provides you with the iconic 80s vintage style, spread across different Lightroom designs.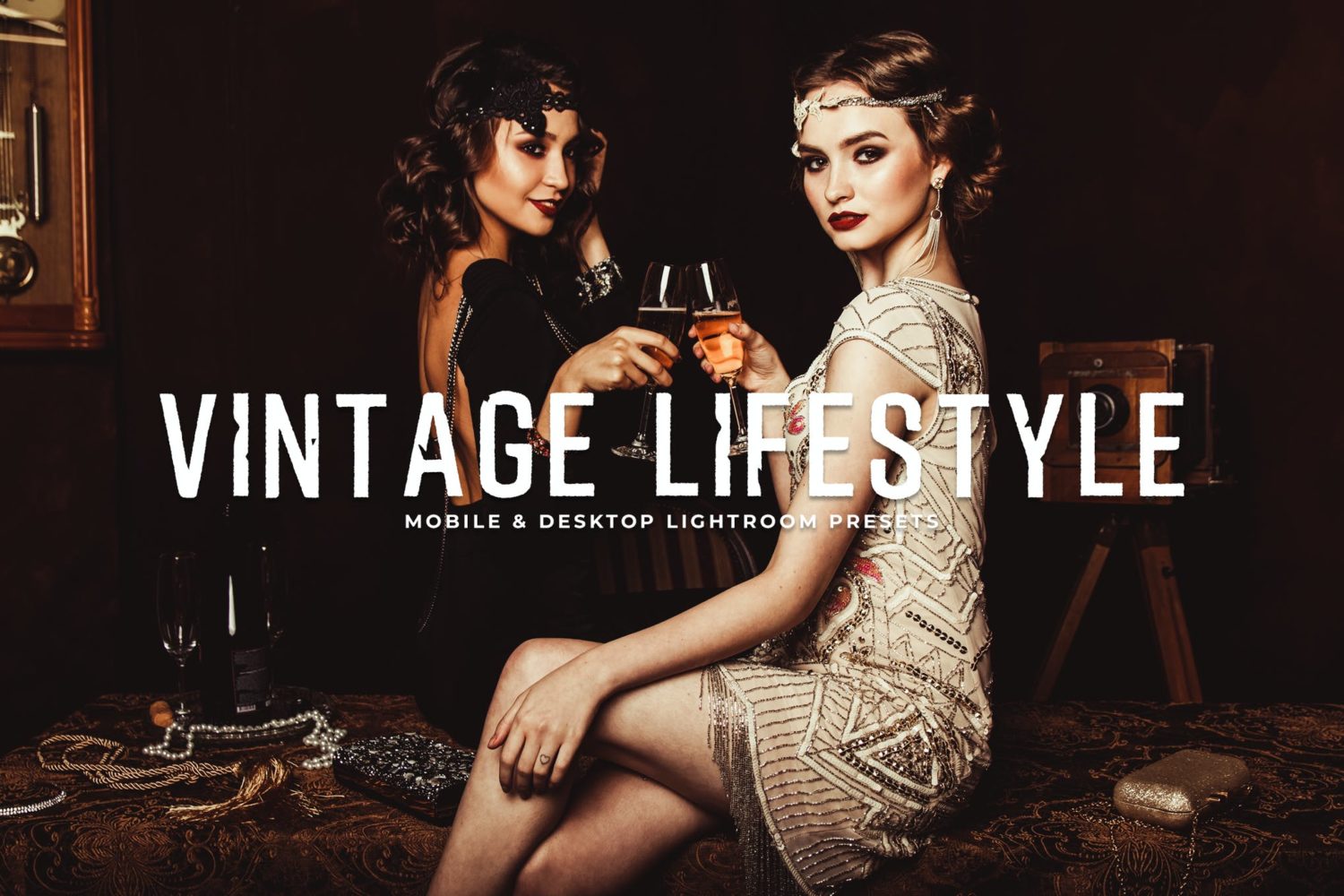 Turn your pictures into an old-style retro piece of art with this carefully-crafted collection of lifestyle Lightroom presets helping you to supercharge your workflow and get amazing results. The presets are non-destructive allowing you to retain 100% of the original pictures.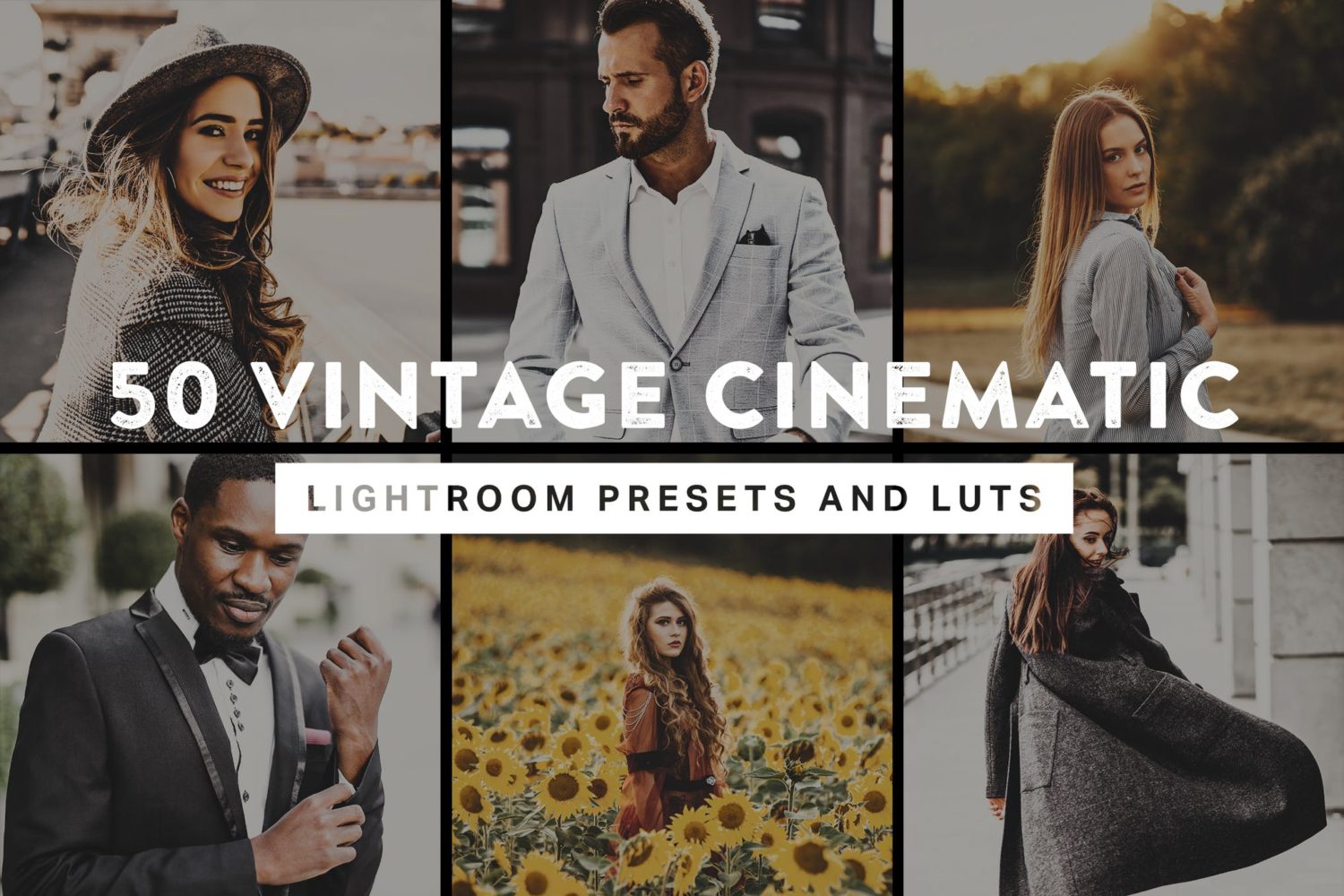 Get your hands on this massive bundle of 50 presets that will help you achieve that cinematic Lightroom vintage look without having any professional experience in editing photos. It's a collection that will pay for itself many times over!
Free Vintage Lightroom Presets
Whilst getting your hands on a real piece of vintage history can be costly, it doesn't need to cost you anything to add some vintage Lightroom presets to your arsenal. Let's take a look at some free vintage Lightroom presets we think are something special.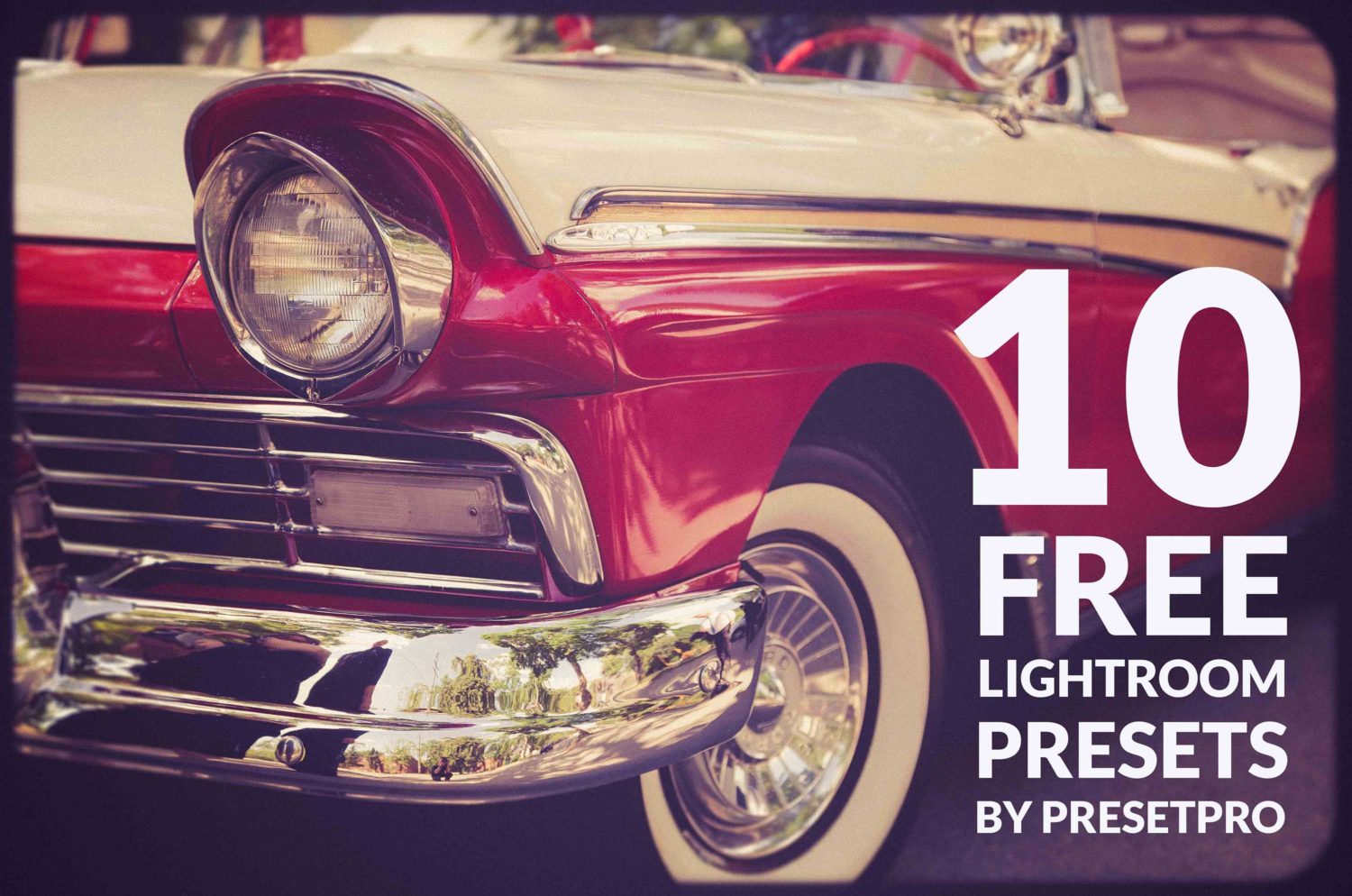 Bring out the classical vintage aesthetic with this range of ten free vintage Lightroom presets. Using a more direct soft-white hue approach, these presets are sure to bring out the vintage vibes in a matter of minutes.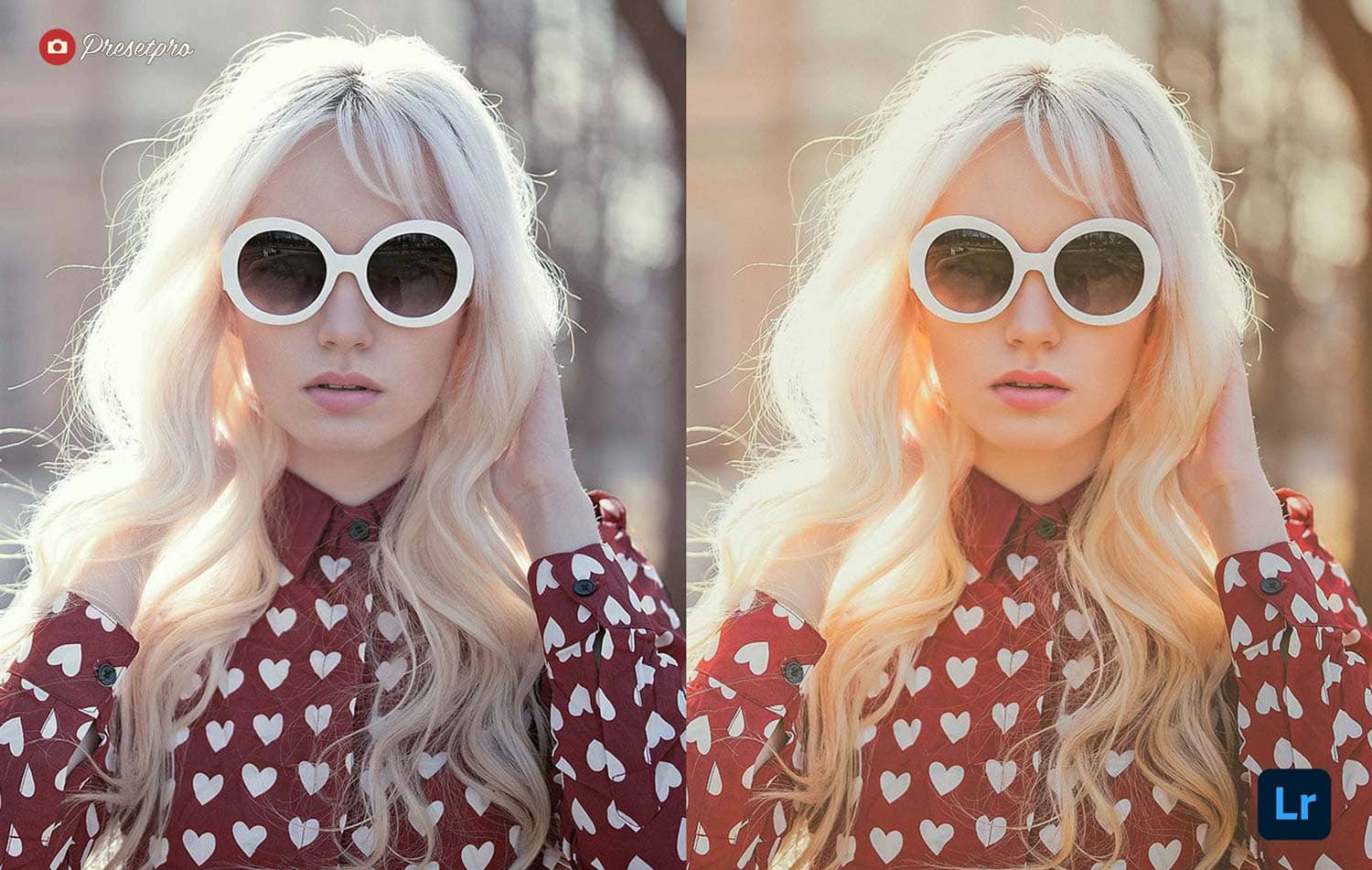 Vixen is a Lightroom preset that excels at portrait pictures helping to lace in the subtle vintage aesthetic into every selfie you take. The presets work to enhance soft color saturation, and dull overbearing contrasting in the process.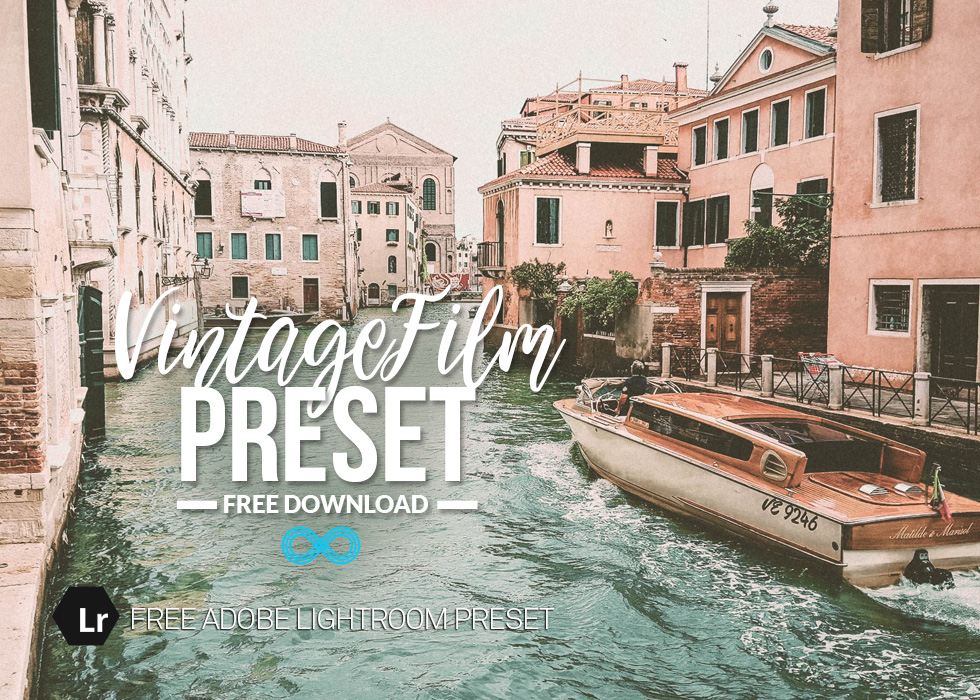 Make your special memories a vintage dream with this free Lightroom preset that has been professionally designed to make the pictures look like they have been taken from a real analog film camera. One of the best free vintage Lightroom preset out there!
Bring the Vintage Vibes with These Vintage Presets!
It has never been easier to make your pictures look like a vintage piece of artwork. Now with these vintage Lightroom presets at your fingertips, you're well on your way to making any memory a beautifully crafted vintage spectacle!