20+ Simple Google Slides Themes & Templates 2020
When you're preparing a Google Slides presentation, it can be easy to get caught up in all of the special effects, fancy graphics and flash animations. However, these can actually end up distracting your audience from the content you've spent so much time researching and collating, and they can end up focusing on your slides rather than the presentation itself!
Sometimes, less really is more, so why not choose a simple yet effective Google Slides template for your next project or pitch?
We've found a diverse and engaging collection of the very best simple Google Slides themes from both premium and free sources across the web, each of which features subtle design elements and functional layouts that will let your content speak for itself – and they're all available for instant download.
Sound good? We think so too.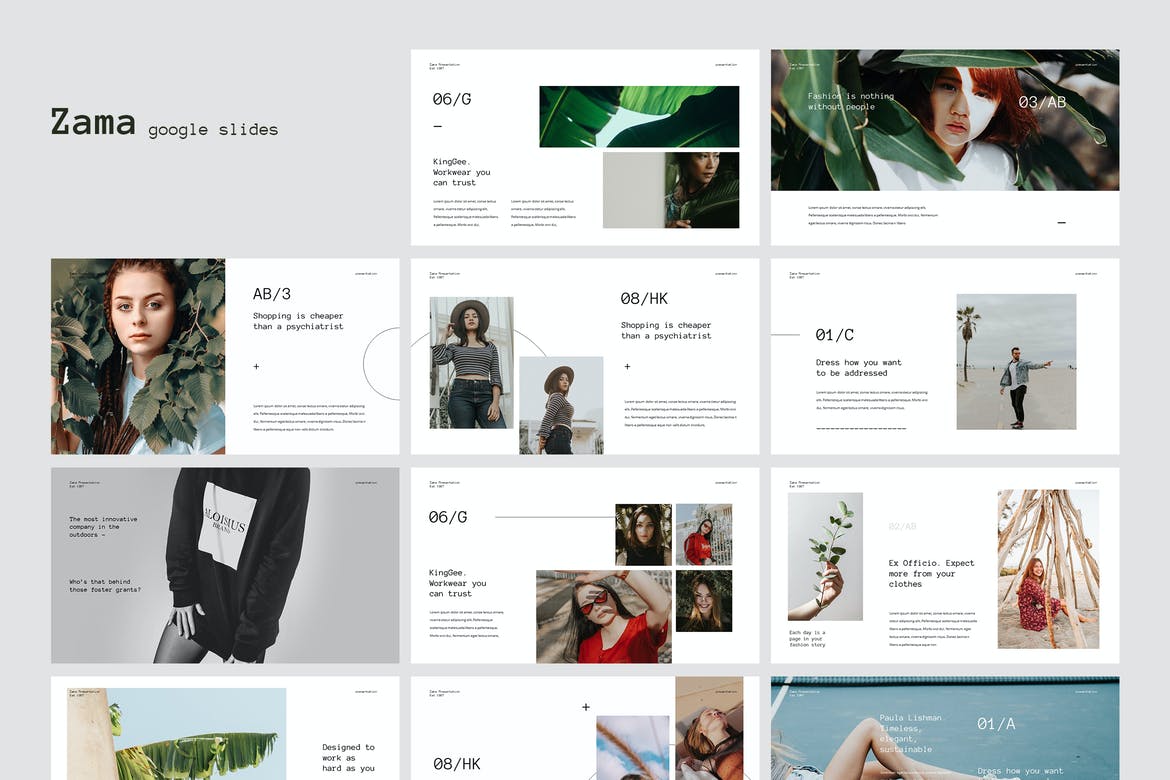 First up, we have Zama, a professional multipurpose Google Slides template that's ideal for a range of business and personal uses, from pitch decks and report presentations to portfolios and product briefs. It offers 30 clean slide layouts in HD resolution, including plenty of space for both text and images.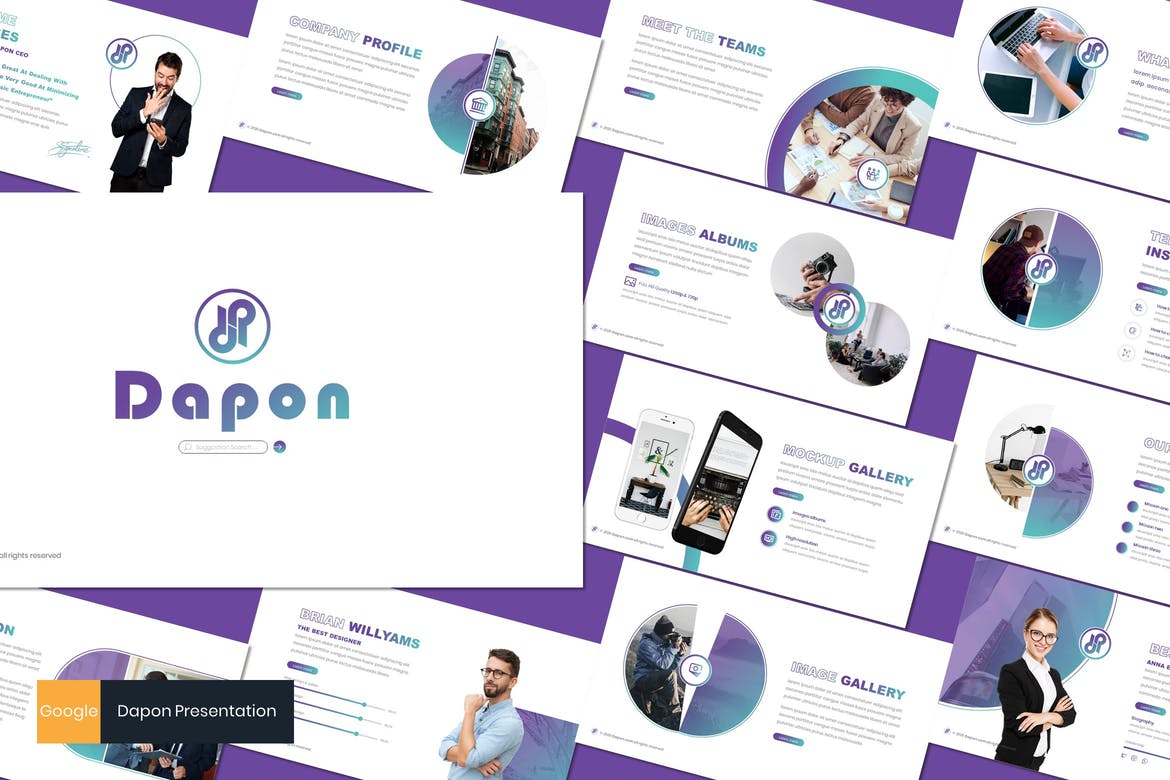 Dapon is a minimalistic yet creative presentation template featuring 30 modern slide layouts and five lovely color schemes for you to choose from, plus a range of vector-based graphics and free fonts. It's easy to customize and comes with picture placeholders and fully editable design elements.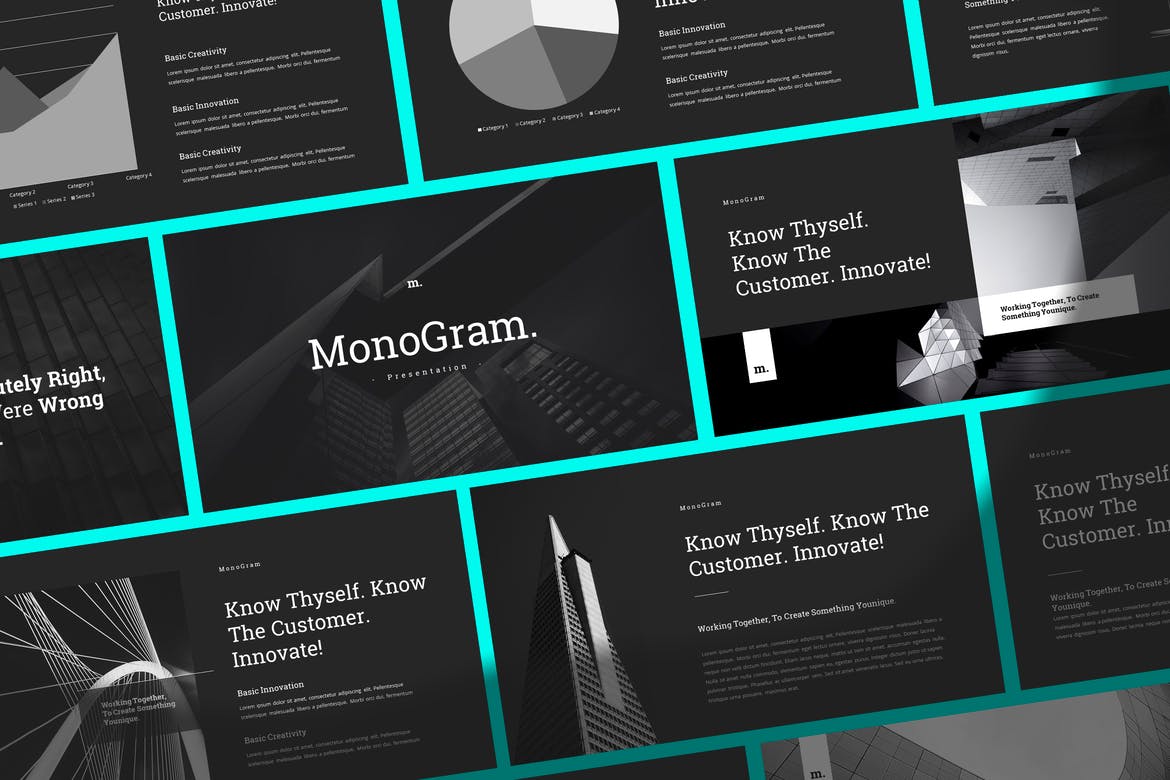 Next up, we have Monogram, a dark and dramatic set of 30 highly professional slides that features simple and elegant transitions, classic serif typography, and a range of premade layouts that are perfect for a corporate presentation. Choose this template to really impress a modern, business-minded audience!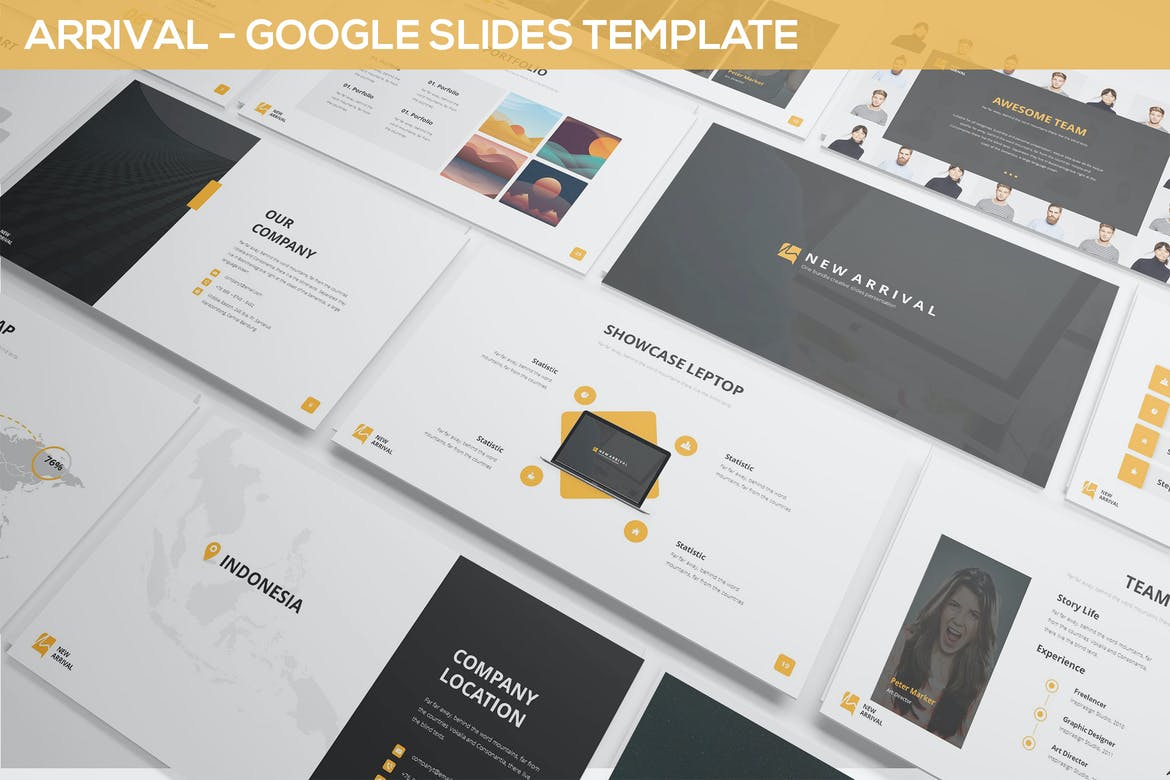 Arrival is a stunningly simple collection of 30 professionally crafted slides that feature subtle splashes of color and modern sans serif fonts for a functional yet visually appealing finish. It comes with dark and light background options, widescreen and standard aspect ratios, and three unique color themes.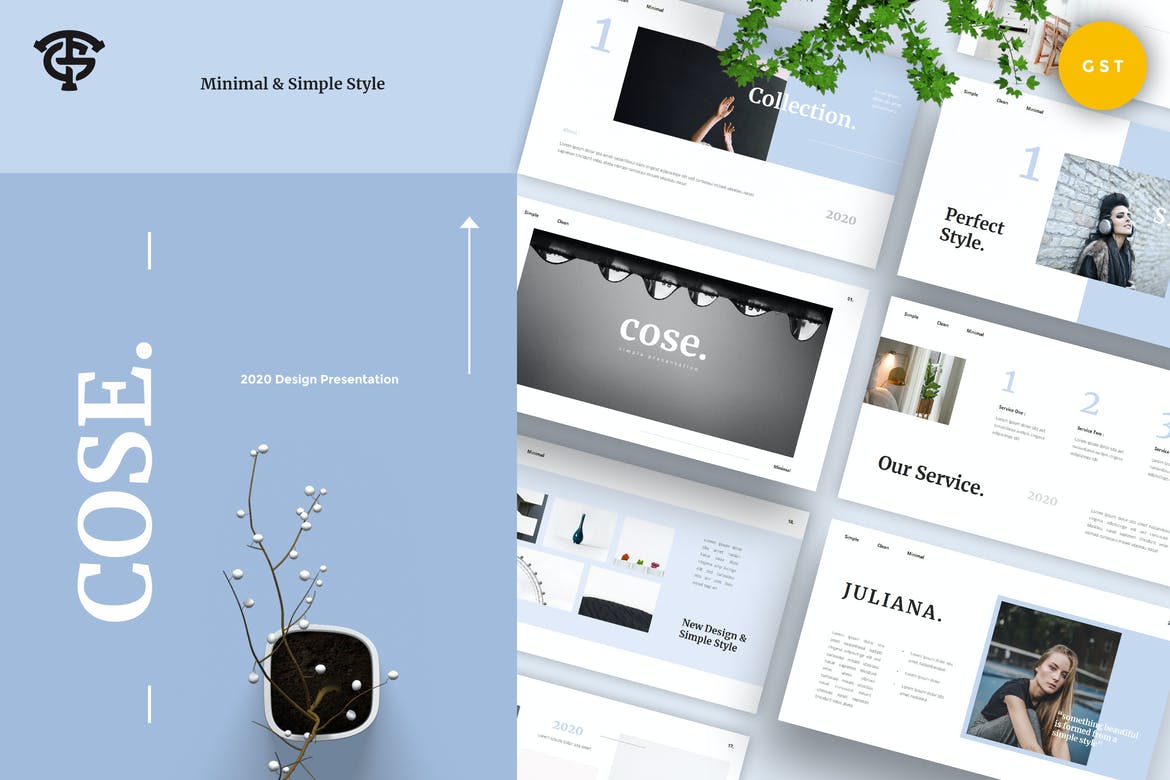 Next in our lineup of the best simple, Google Slides themes is this fresh, modern set of 30 beautifully designed slides, featuring a muted pastel color scheme, elegant serif typography, and fully editable graphics. It's a great choice for a simple yet artistic presentation.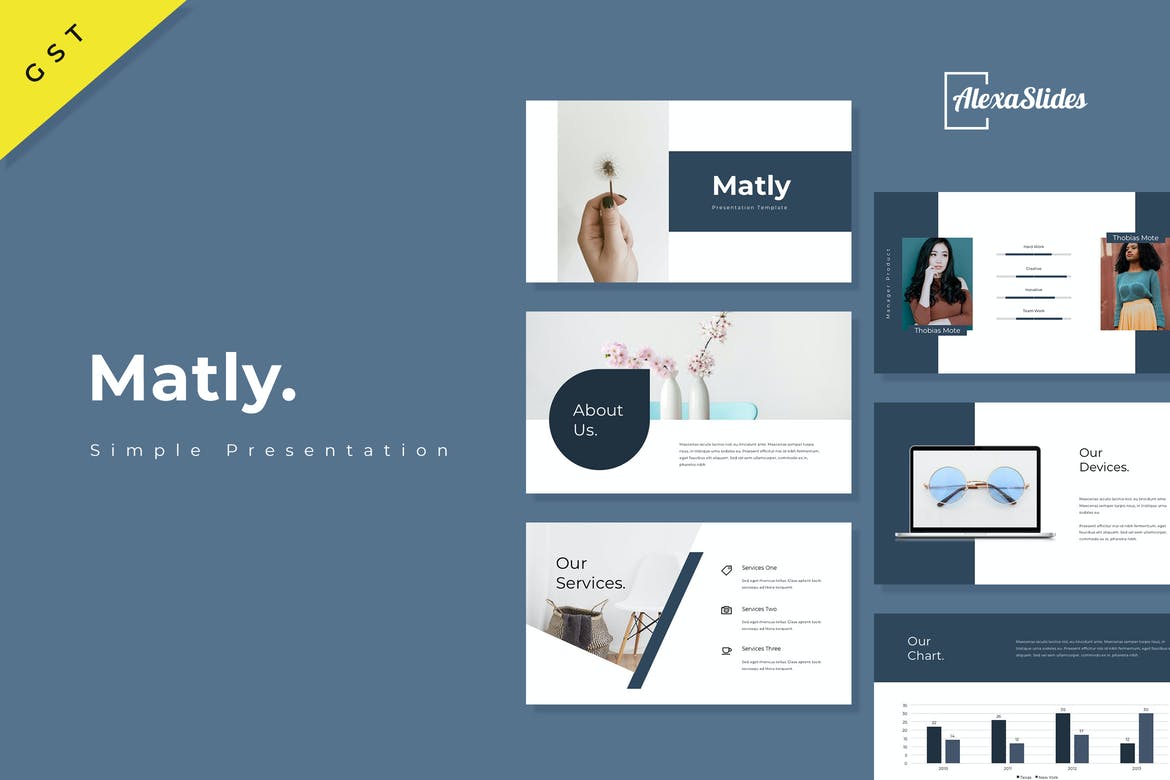 Matly is a clean, design-focused collection of 30 unique slides with a beautiful denim-blue color scheme and innovative yet simple design elements. It includes free web fonts and vector icons, as well as a versatile 16:9 aspect ratio and fully editable graphics.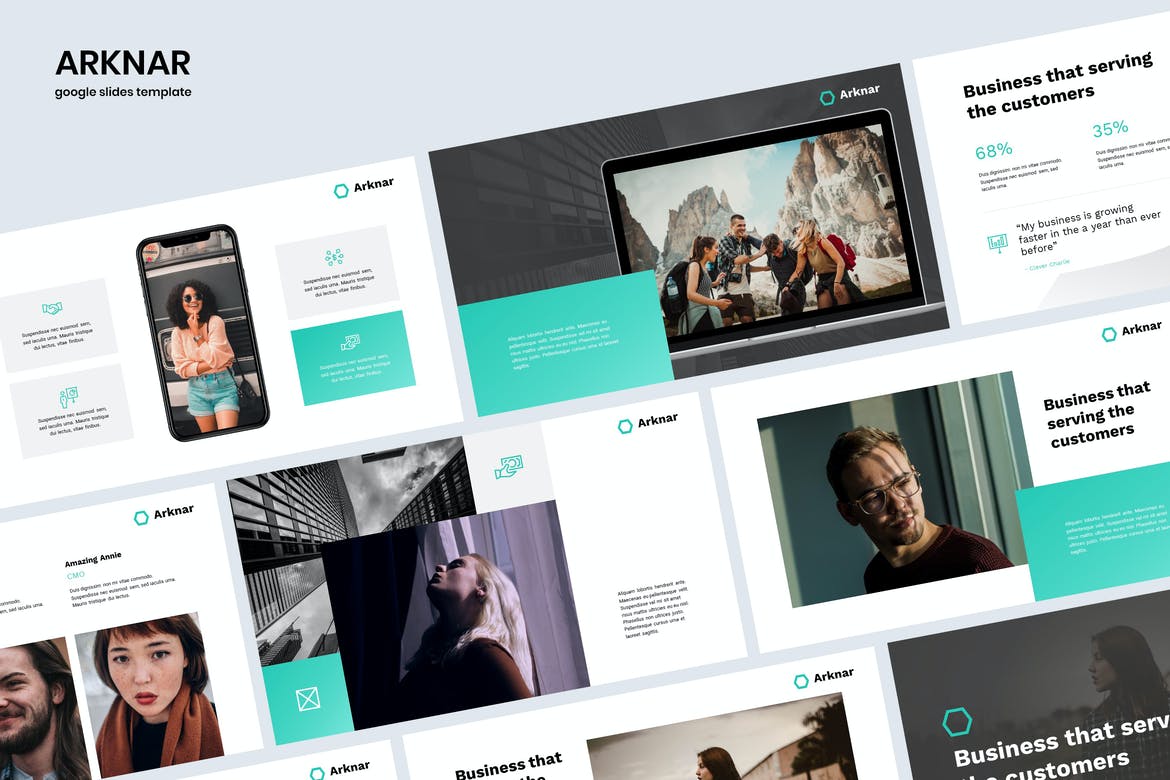 Next up we have Arknar, a classic professional presentation template that can be used for a range of purposes, from product pitches to company profiles and creative portfolios within the technological or IT industries. It offers 30 elegant slides with transitions and a high definition resolution.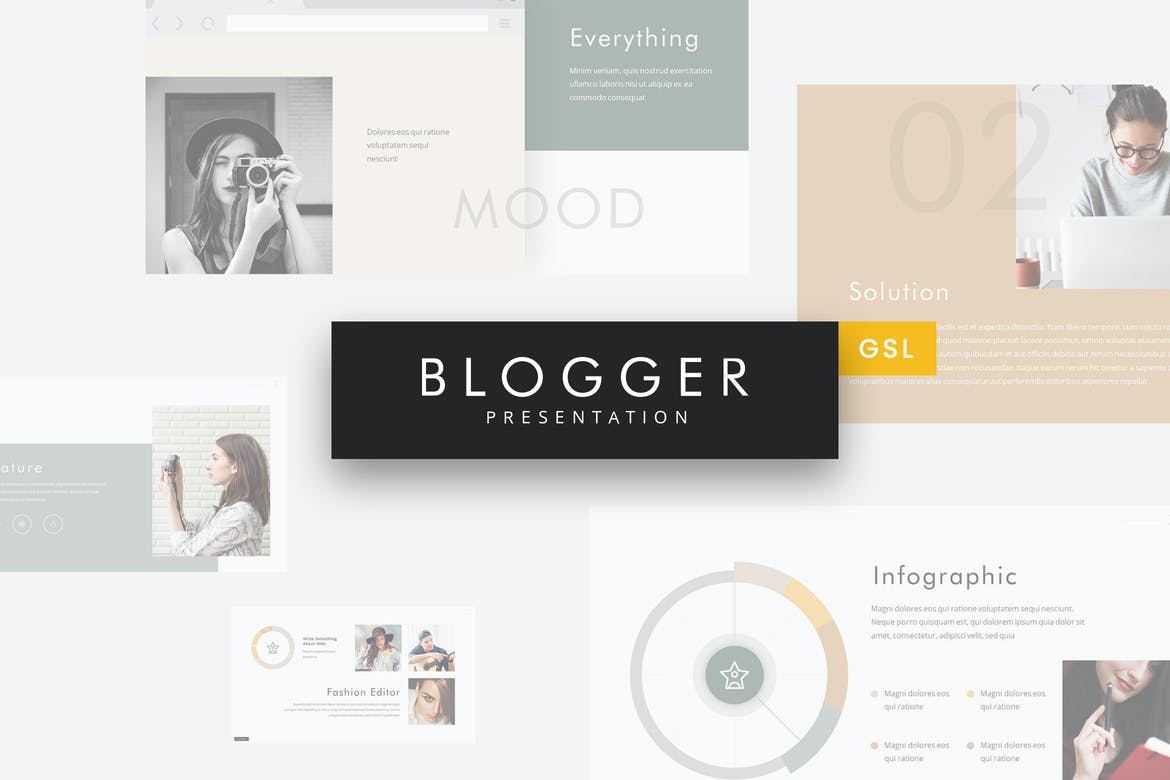 Perfect for the professional blogger or influencer to use as a promotional tool or portfolio, the Blogger theme is a clean and simple Google Slides template featuring a beautiful earthy color scheme, 34 unique and tidy slide layouts, and modern sans serif fonts.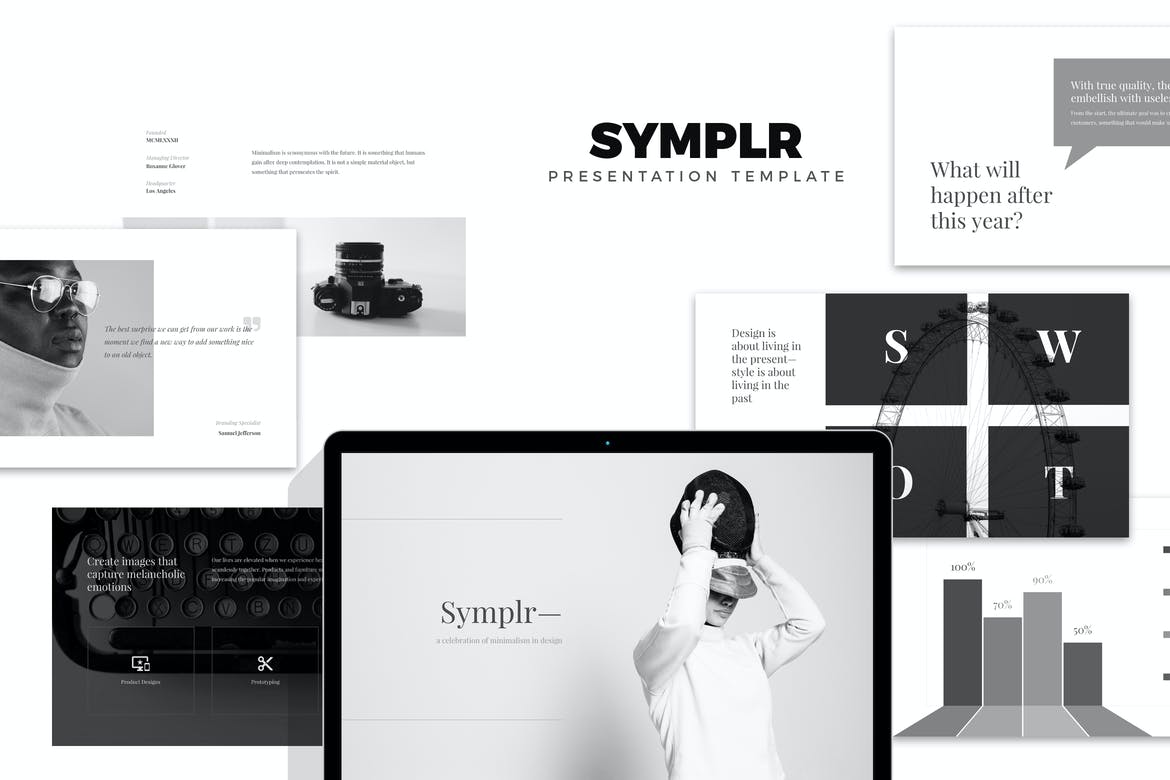 If you're searching for the perfect black and white template to use for a professional presentation, the Symplr theme is a great option – it offers a total of 100 slides, each with a minimal and modern layout and easy customization thanks to the drag and drop image placeholder and mockup functionality.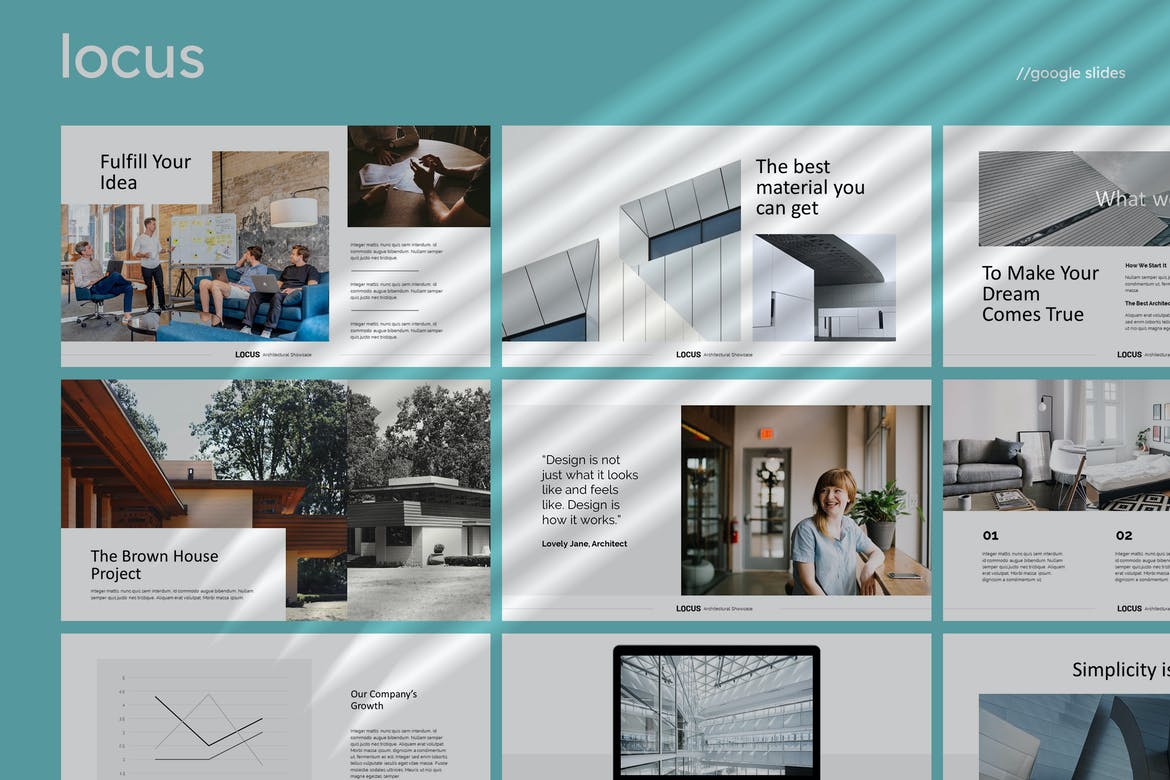 For an elegant and simple Google Slides template that features a splash of color and elegant slide transitions, consider the Locus template – a collection of 30 unique slides with a high definition resolution and creative layouts that include plenty of space for images, graphics, and text alike.
Sublime is a beautifully basic Google Slides template that features 30 different slide layouts with five premade color themes, dark and light background variations, and both widescreen and standard aspect ratios, giving you a total of more than 600 unique slides!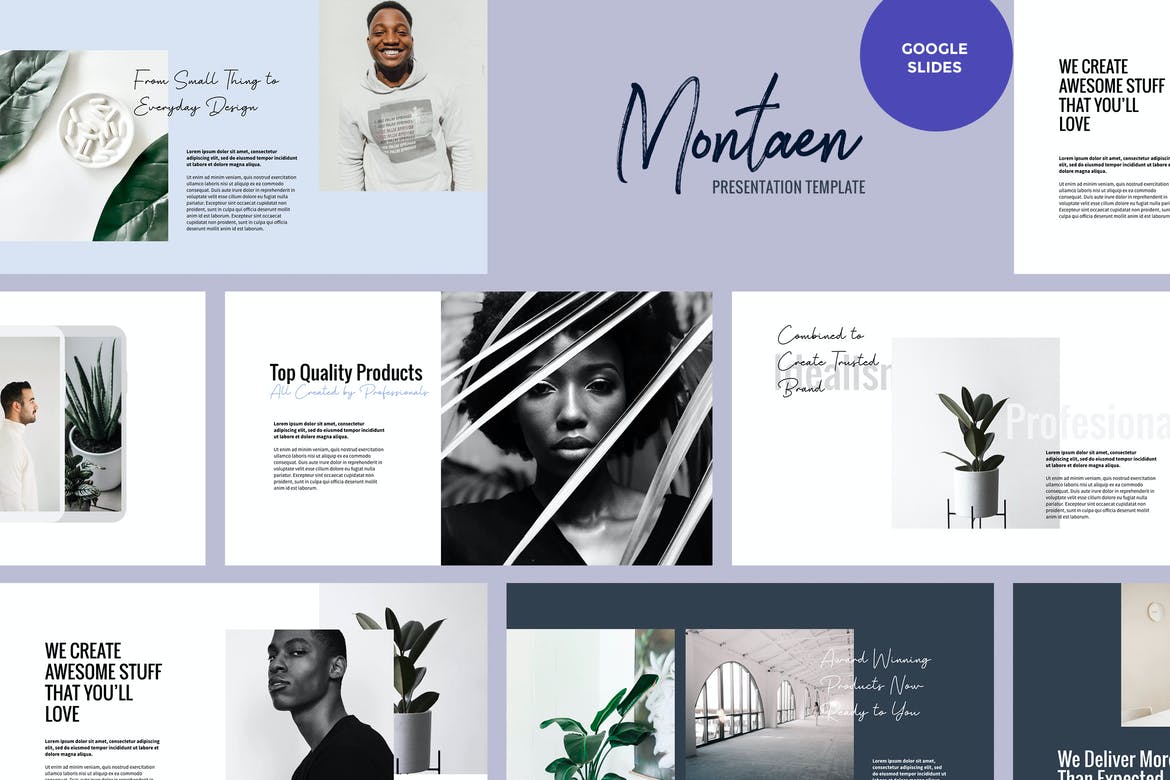 Featuring a highly professional design that's suitable for a wide range of purposes, Montaen is a stunning set of 30 high definition slides featuring a beautiful blue color scheme and modern graphic design elements that are perfect for a creative project or portfolio presentation.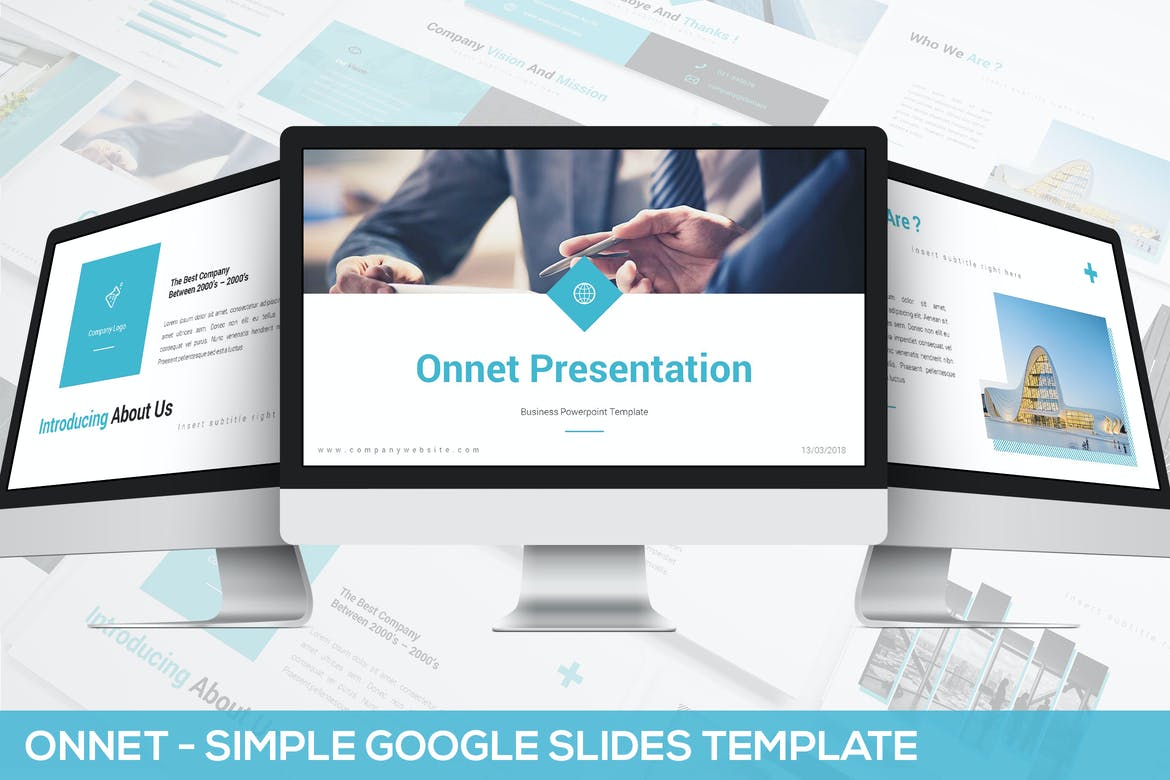 Next in our lineup of the best simple Google Slides templates is Onnet, a clean and modern collection of 30 slide layouts with minimal design elements and super easy customization options, including picture placeholders and infographics that can be used with your own data.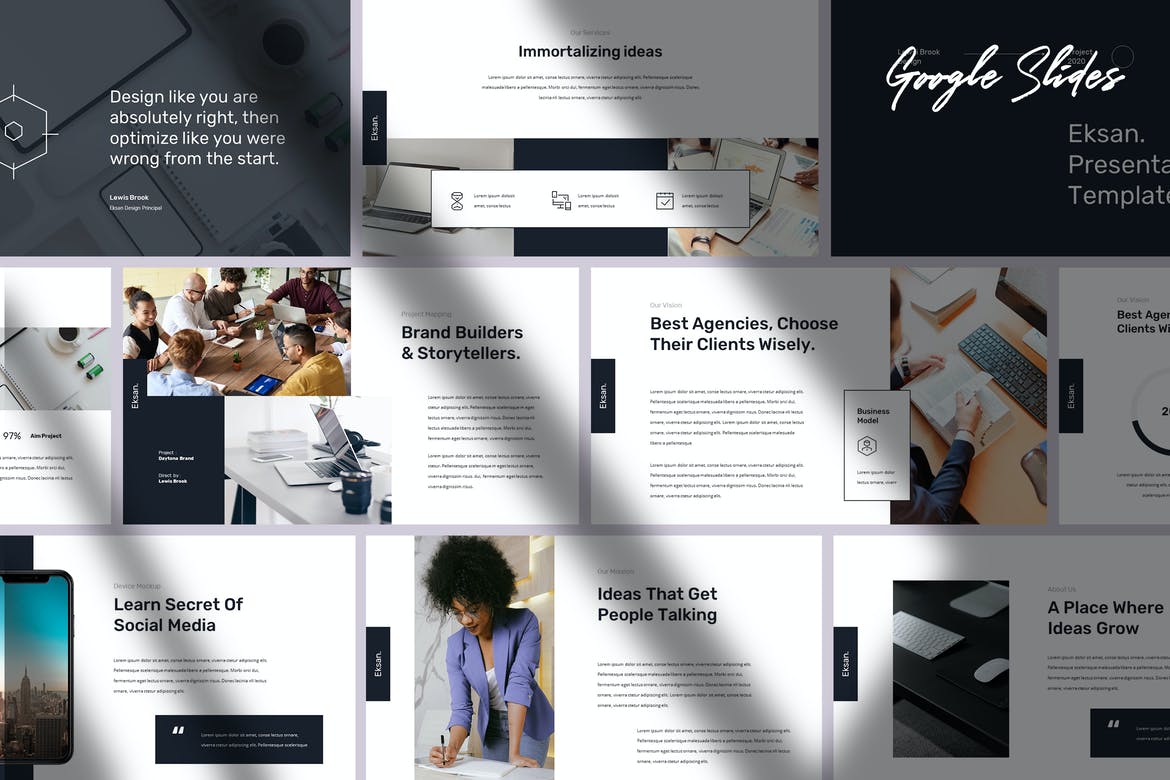 Here we have Eksan, one of the most elegantly simple Google Slides templates in our list, and a perfect choice for any modern or fashion-focused business to use as a promotional pitch or company profile. It includes a range of handy prebuilt business slides to save you even more time.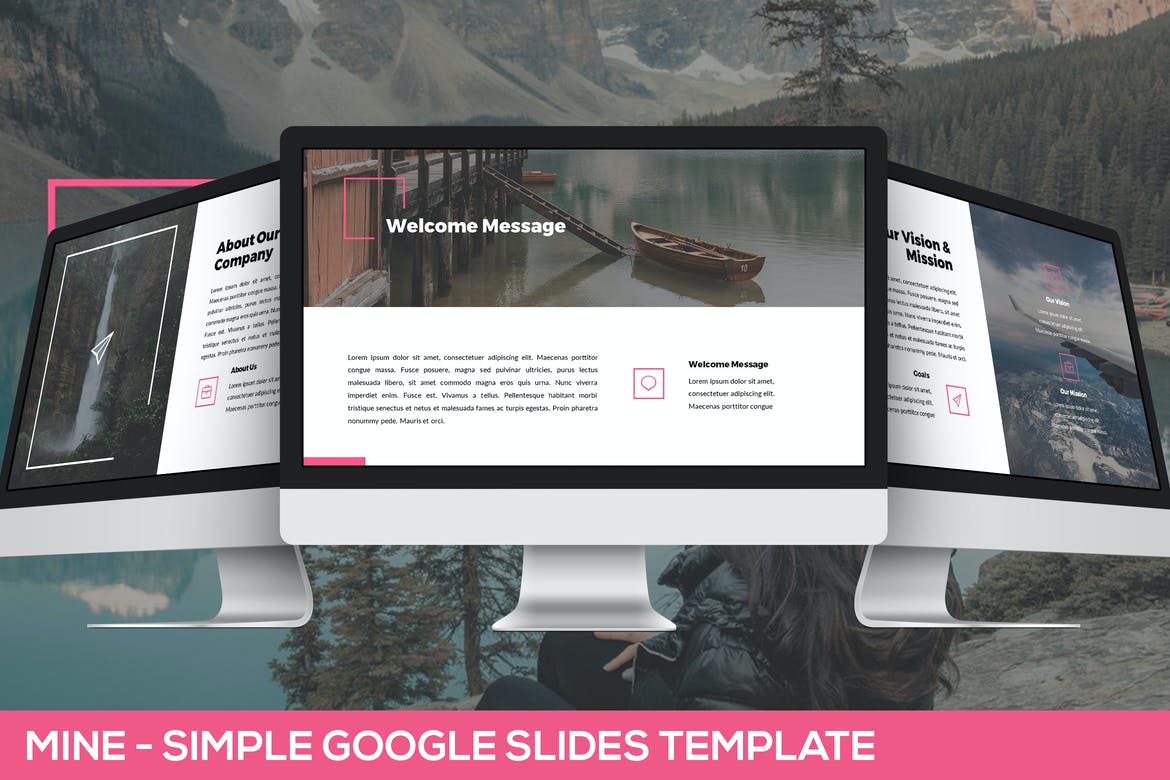 If you're searching for a simple Google Slides template that features large, high definition images along with plenty of space for text, this is one of the best options you'll find. It comes with three color schemes and a range of other customization options.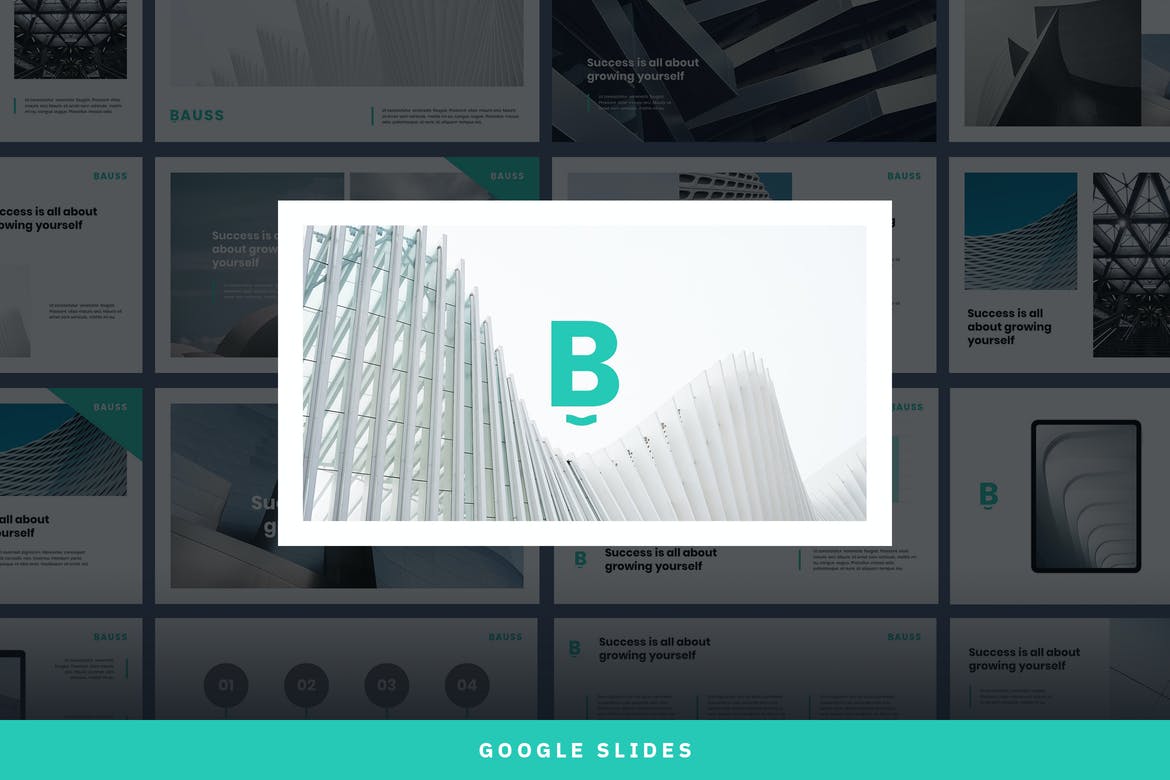 Before we move on to a few free templates, let's take a look at Bauss – a simple corporate theme that's perfect for use within the professional services industries, offering 30 unique and fully editable slides with a high definition resolution and subtle slide transitions.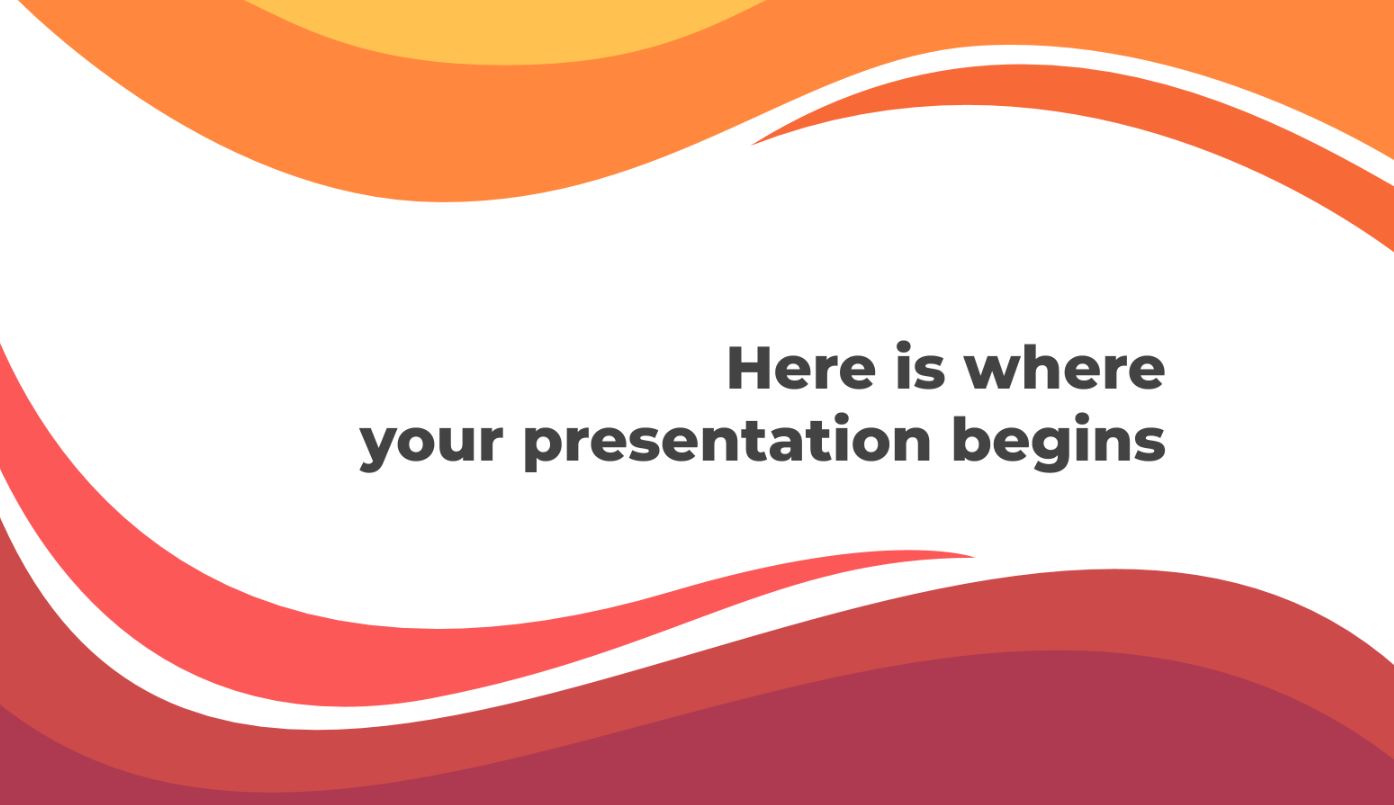 The first in our selection of simple Google Slides themes that can be downloaded for free is this set of 30 fully editable slides featuring a bold abstract design that's suitable for a wide range of purposes. It's super easy to customise and is available from SlidesGo.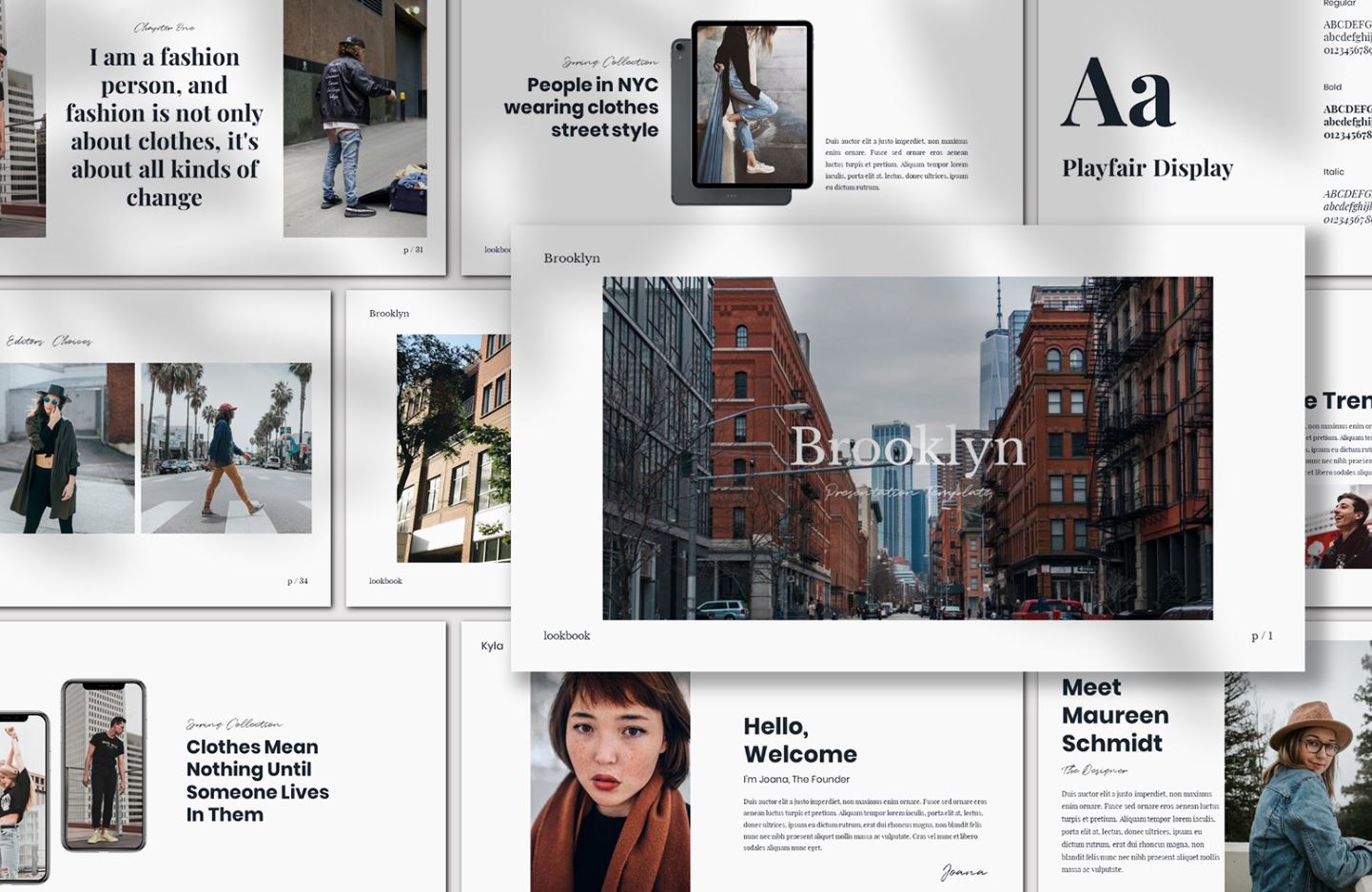 For a super modern and fashionable presentation template that features a tasteful, minimal aesthetic with strong typography and five different color schemes to choose from, this lookbook-style theme features over 70 unique slides and can be downloaded for free from Behance.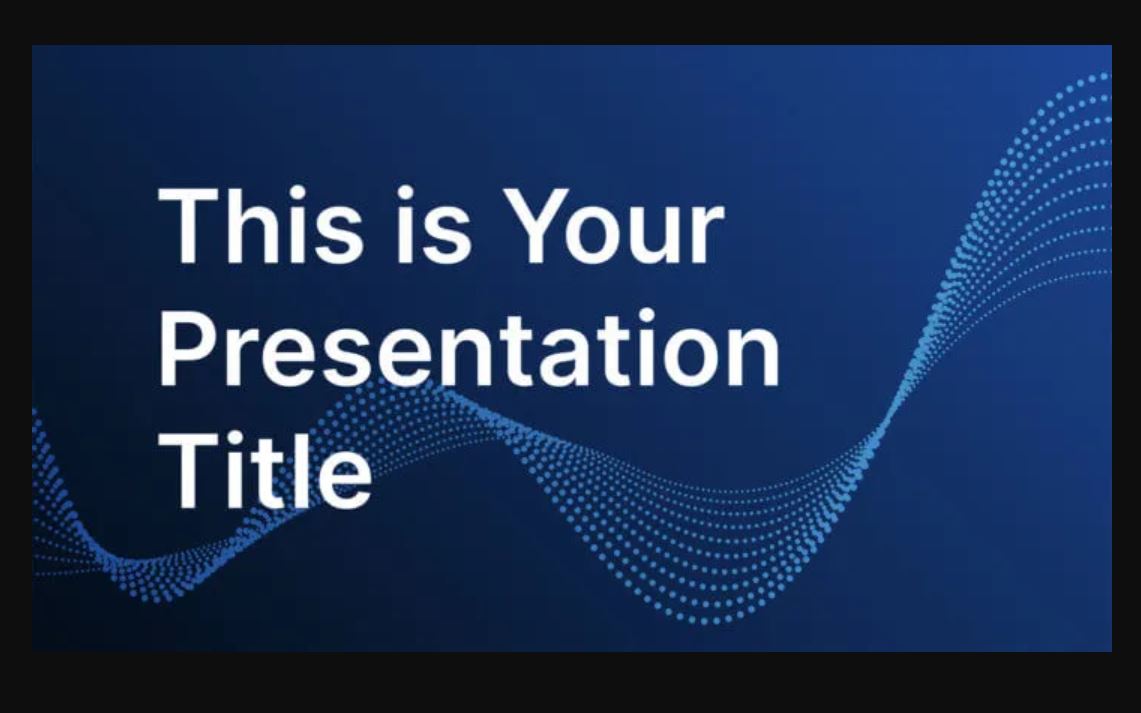 Joan is a simple yet effective set of high quality slides that's ideal for a science or technology-themed project. It comes with a professional blue color scheme featuring modern, high-tech particle lines and a range of customizable icons and diagrams, and is available as a free download from Slides Carnival.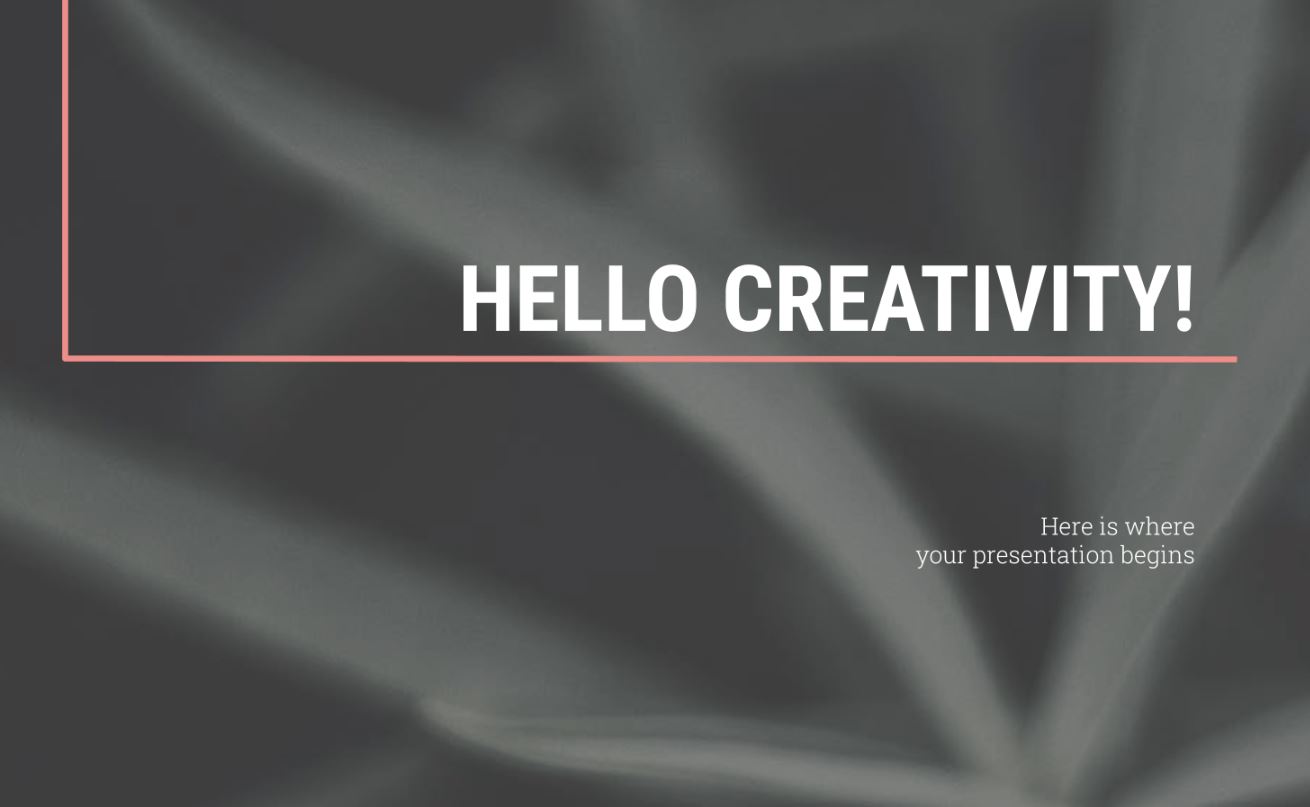 And finally, we have the stunning Botanic template that can be downloaded for free from SlidesGo. It offers a unique greyscale plant-themed design with bold sans serif typography and features white graphic elements against a dark background for a dynamic and eye-catching look.
And there you have it – a variety of simple yet impressive Google Slides templates for a whole range of different purposes, from work presentations and business pitches to school projects and creative portfolios, ready for you to download and customize straight away.
Looking for WordPress hosting? We use Kinsta. They offer world-class WordPress hosting, built to keep your website fast, secure, and always online.