20+ Best Google Slides Pitch Deck Templates (Free & Pro) 2020
Creating an effective and engaging Google Slides pitch template can often be the most challenging part of a project, especially if it's not your area of expertise. You've done all your research, come up with an incredible idea, and collated your content ready to win buy-in from your stakeholders – but now you've got to put on your graphic designer hat and make it look good, too?
Fortunately, we've come up with a list of the best professionally designed, purpose-built Google Slides pitch deck templates from both premium and free design sources, all ready for you to download, customize and use for your next pitch!
No matter what industry you're in, or whether you're pitching a project, business, or anything in between, we're confident that you'll find a template that's perfect for your needs – and will save you plenty of time and stress in creating your own from scratch!
Let's take a look at our selection of the best Google Slides pitch deck templates for 2020.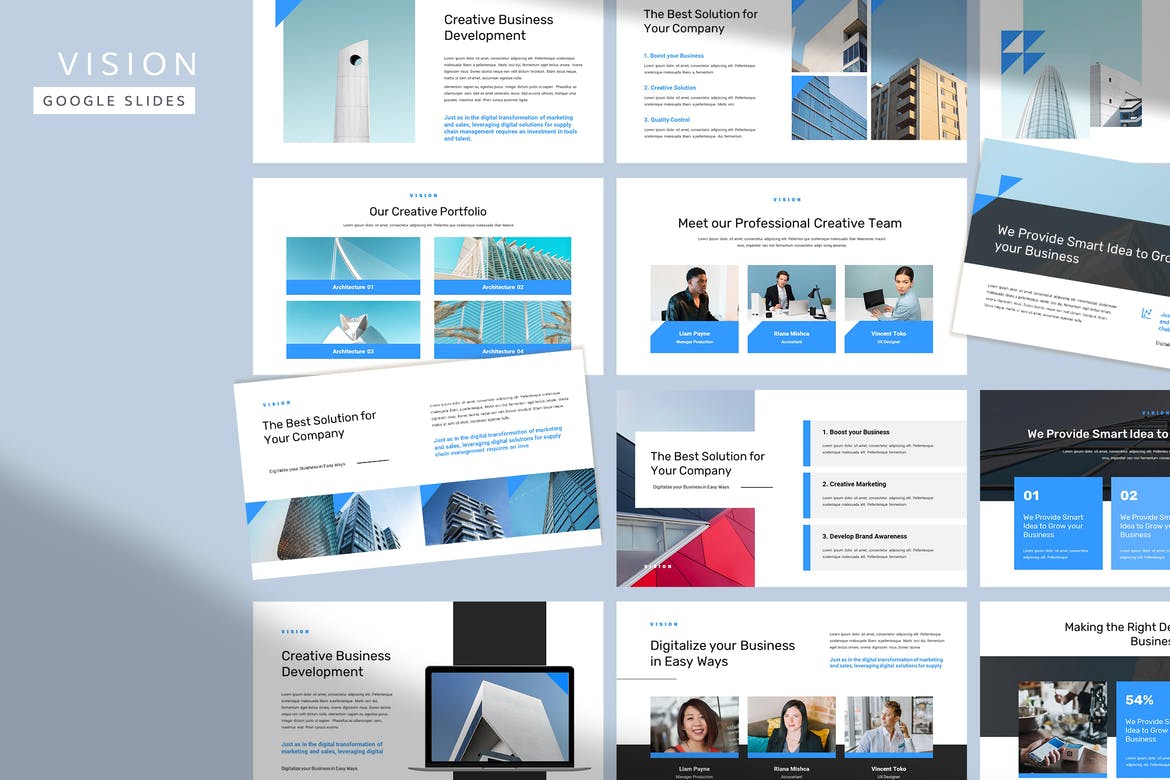 Let's start out with a range of premium Google Slides pitch decks from Envato Elements, beginning with the stunning Vision template – a set of 30 high definition slides with elegant transitions, clean sans serif typography, and a professional muted color scheme that's perfect for any corporate audience.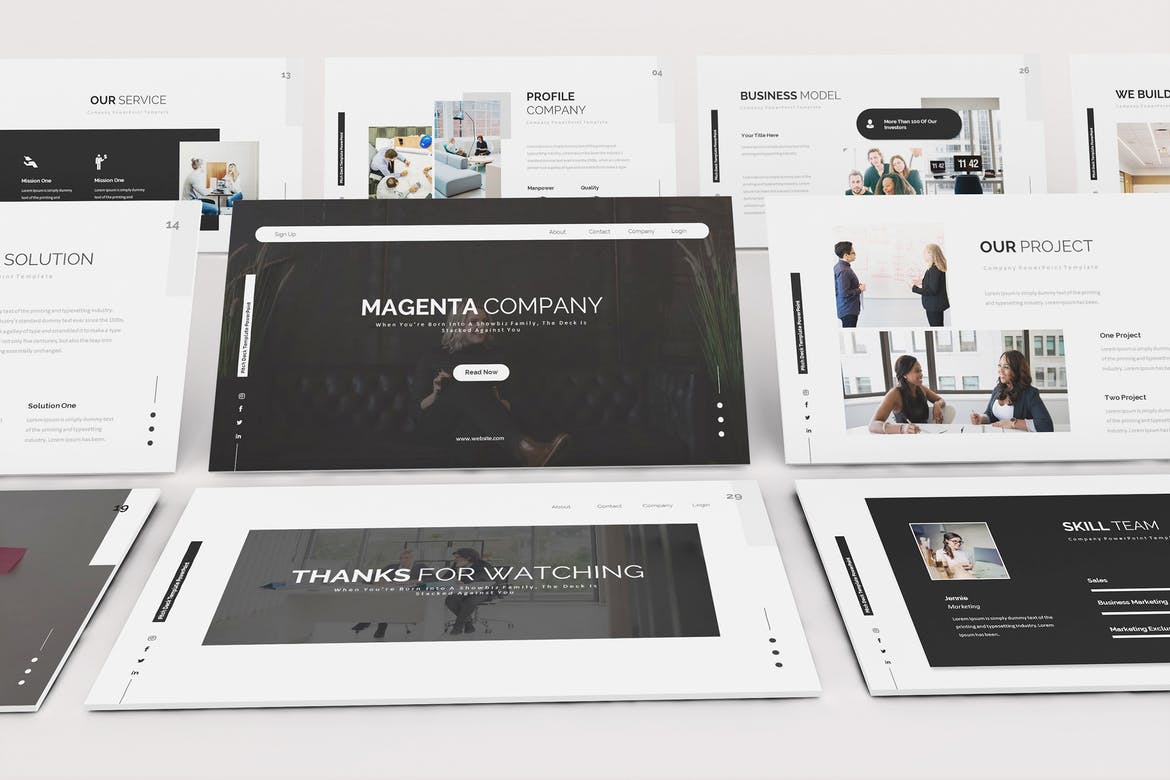 Next up, we have the Magenta template, featuring a modern and minimalistic design with 30 unique slides for you to mix and match, each of which includes free stylish fonts, subtle animations, and clean transitions, as well as a full HD widescreen format.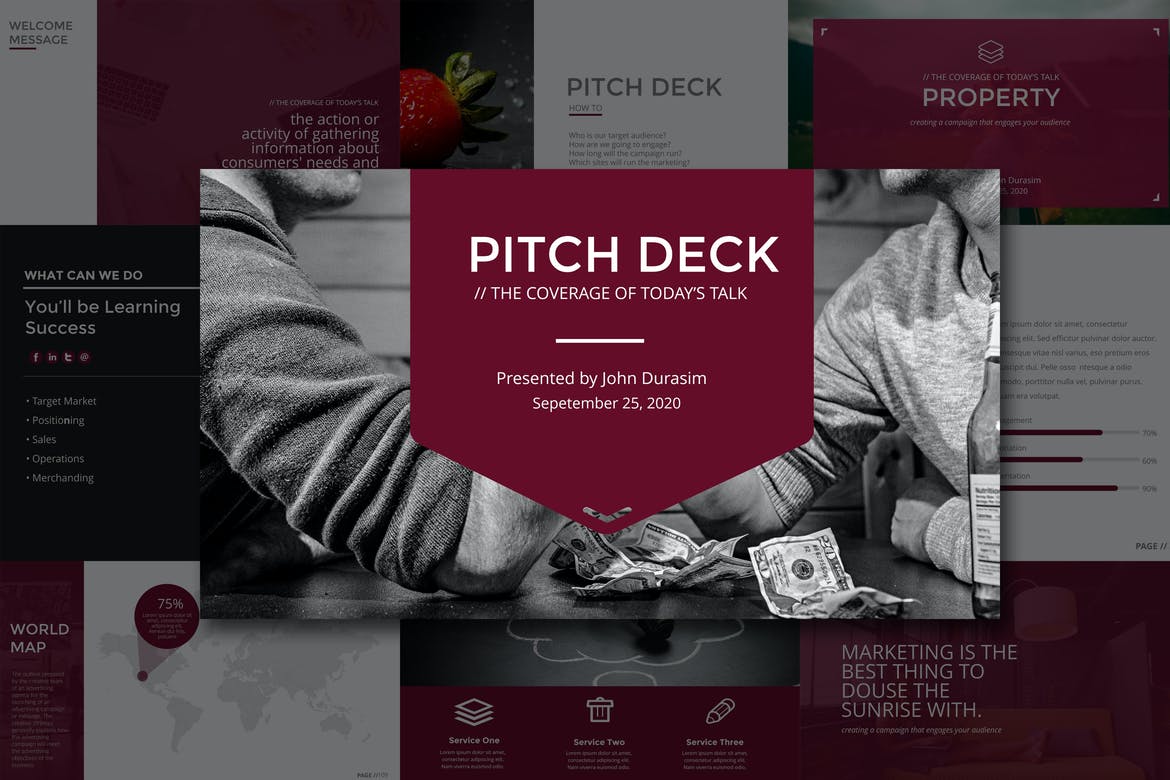 Featuring a clean, corporate design and a stunning cherry red color scheme, our next Google Slides pitch deck template features 120 unique slide layouts with a huge range of vector icons and shapes for you to use, all in a high definition 16:9 screen aspect ratio.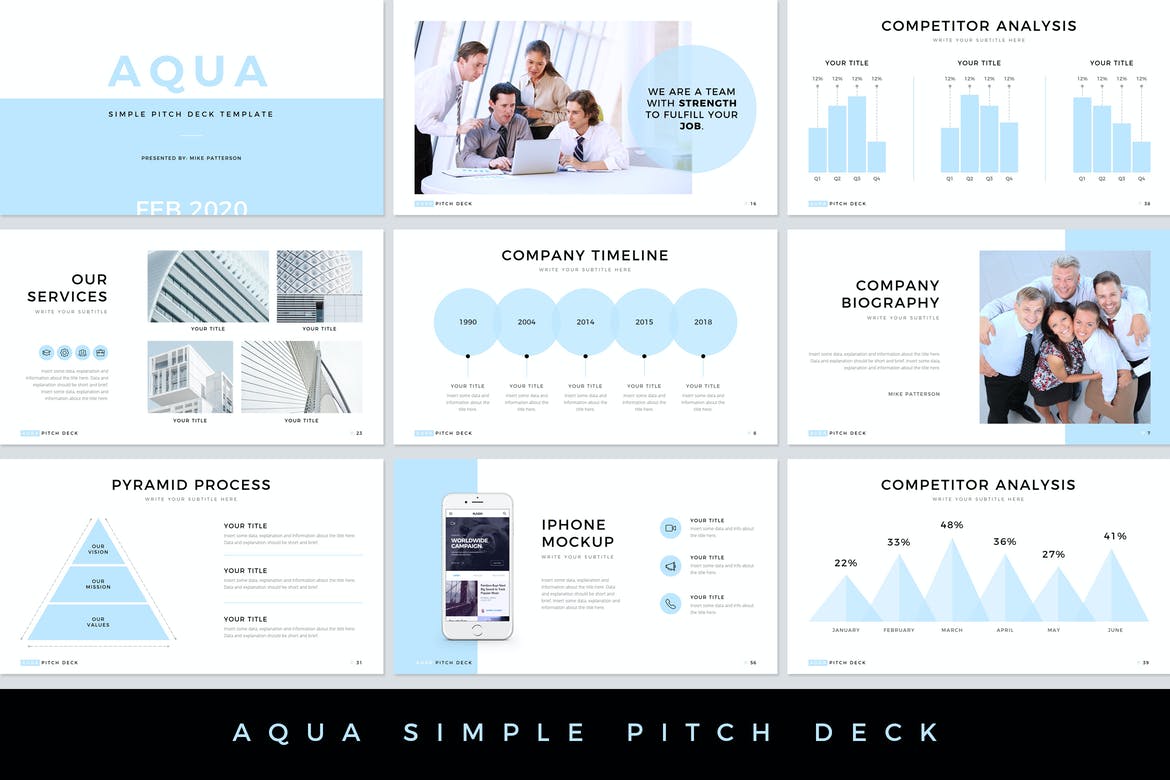 Here we have the Aqua pitch deck template which offers an impressive total of 600 unique slides, including 10 different color schemes, several thousand customizable vector icons, and easy to edit graphic elements such as picture placeholders and detailed infographics, all with a simple and visually appealing design.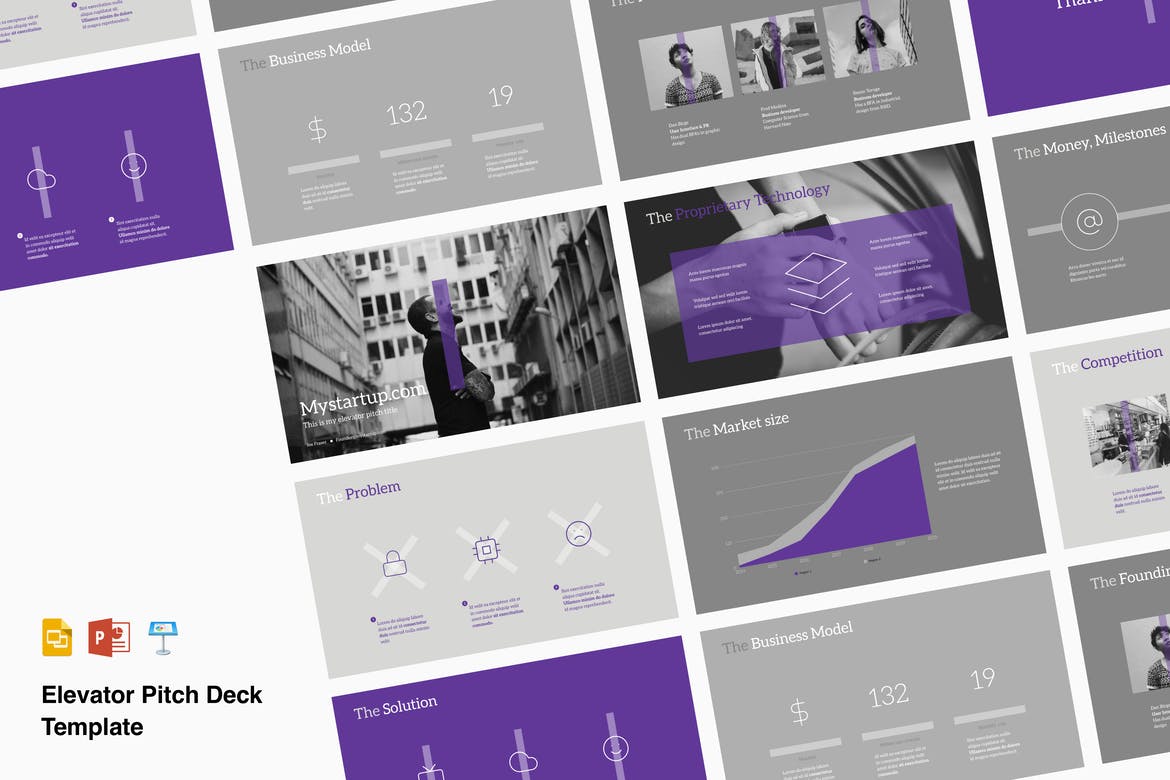 The Elevator pitch deck for Google Slides is ideal for initial approaches to investors across a wide range of industries, particularly those in the IT and technology sectors. It features a minimal yet modern design with classy greyscale graphic elements and a range of fully customizable infographics to help you make your case.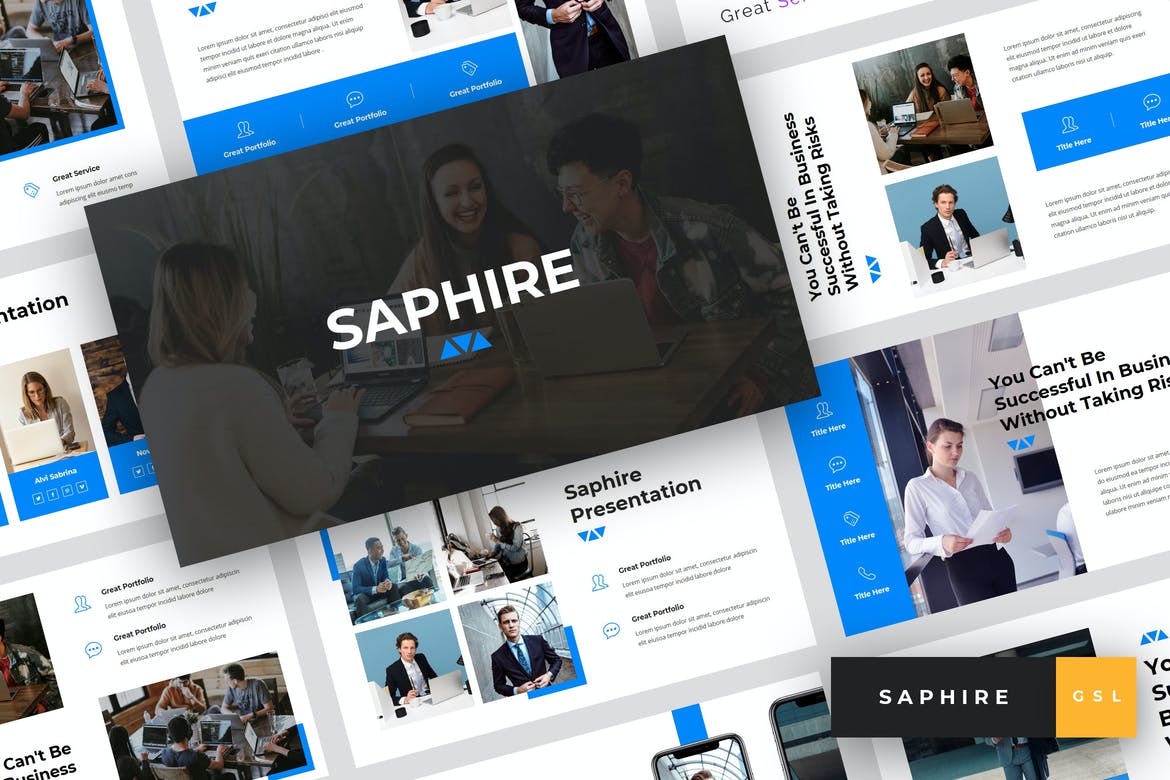 Sapphire is a clean and corporate Google Slides pitch deck template that's perfect for a presentation in the finance or banking industries and consists of 36 highly professional slides with fully editable graphics and an elegant, engaging layout with plenty of space for both text and visual elements.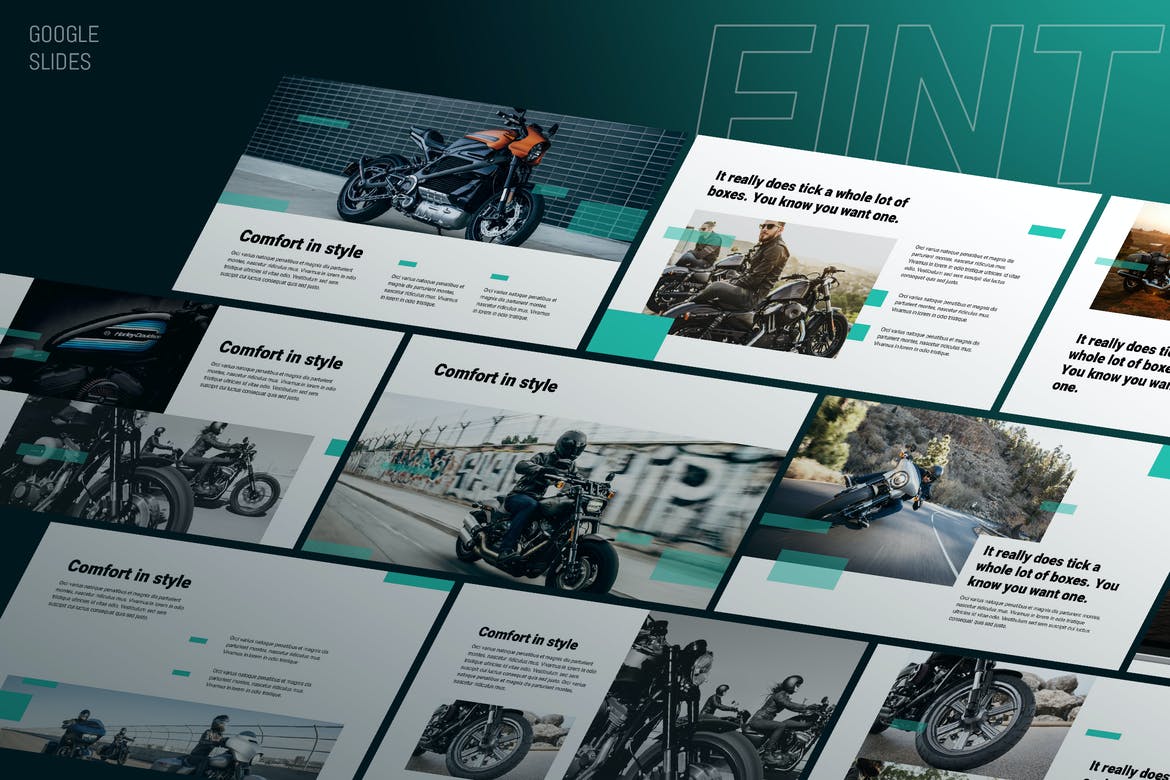 Featuring an elegant green-tinted design with 30 unique, high definition slides, the Fint pitch deck template is great for a number of purposes, from startup presentations to project proposals, and can easily be customized to fit any kind of industry or business type.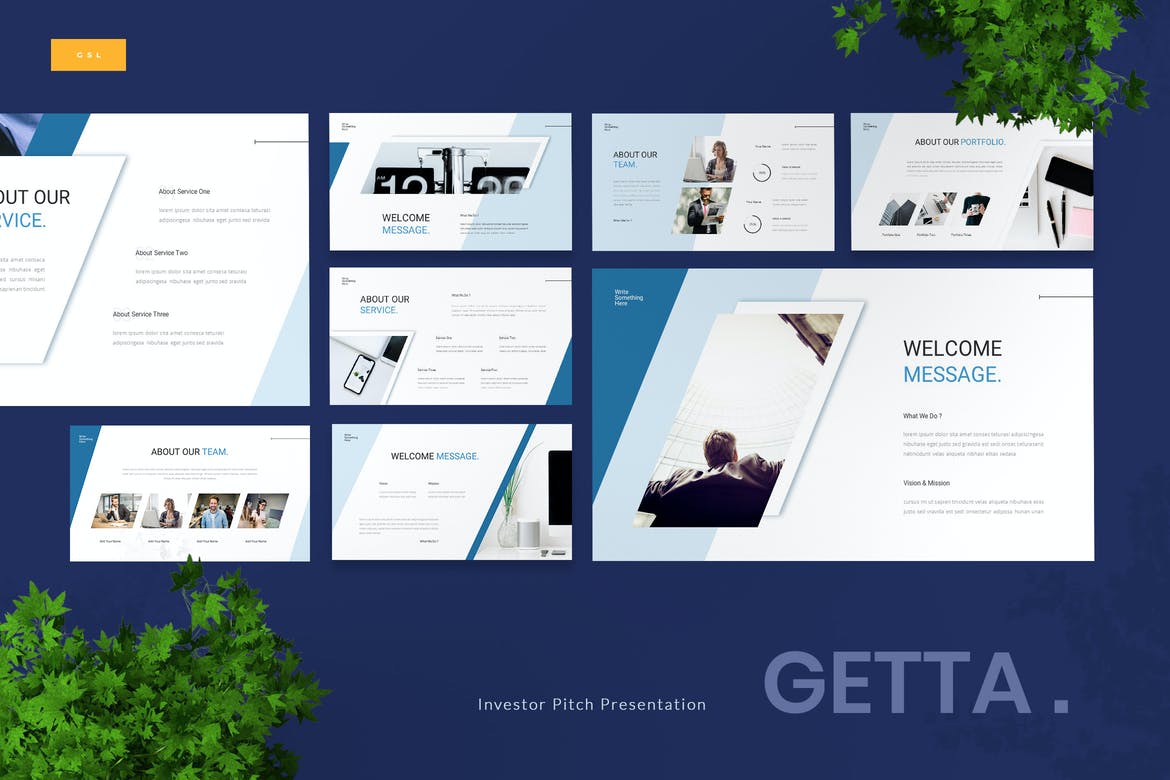 Ideal for a modern professional services firm to use for their next investor pitch, the Getta template offers a clean, classic design with creative elements such as geometrically inspired graphics and eye-catching splashes of color, plus vector icons and free web fonts.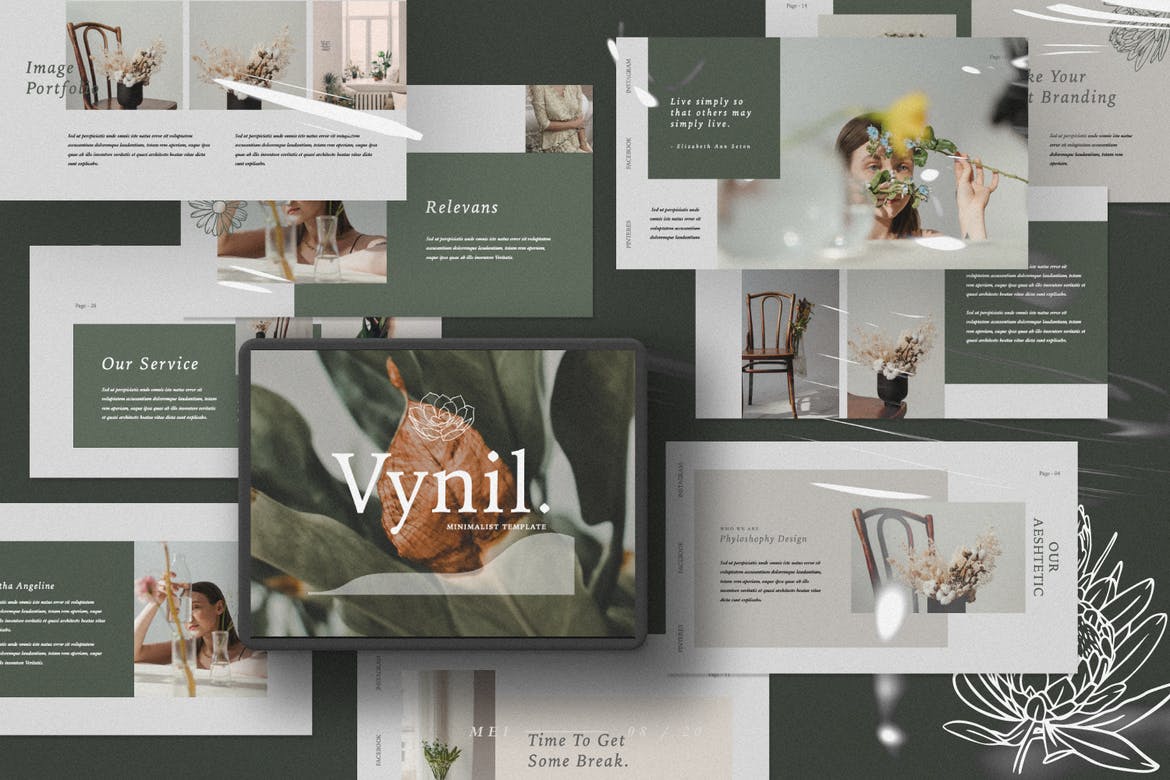 Vynil is the perfect choice for a retro or vintage themed business that wants a touch of elegance in its pitch deck slides! It features 35 unique slides with beautiful classic typography, a stunning earthy color scheme, and delicate floral illustrations.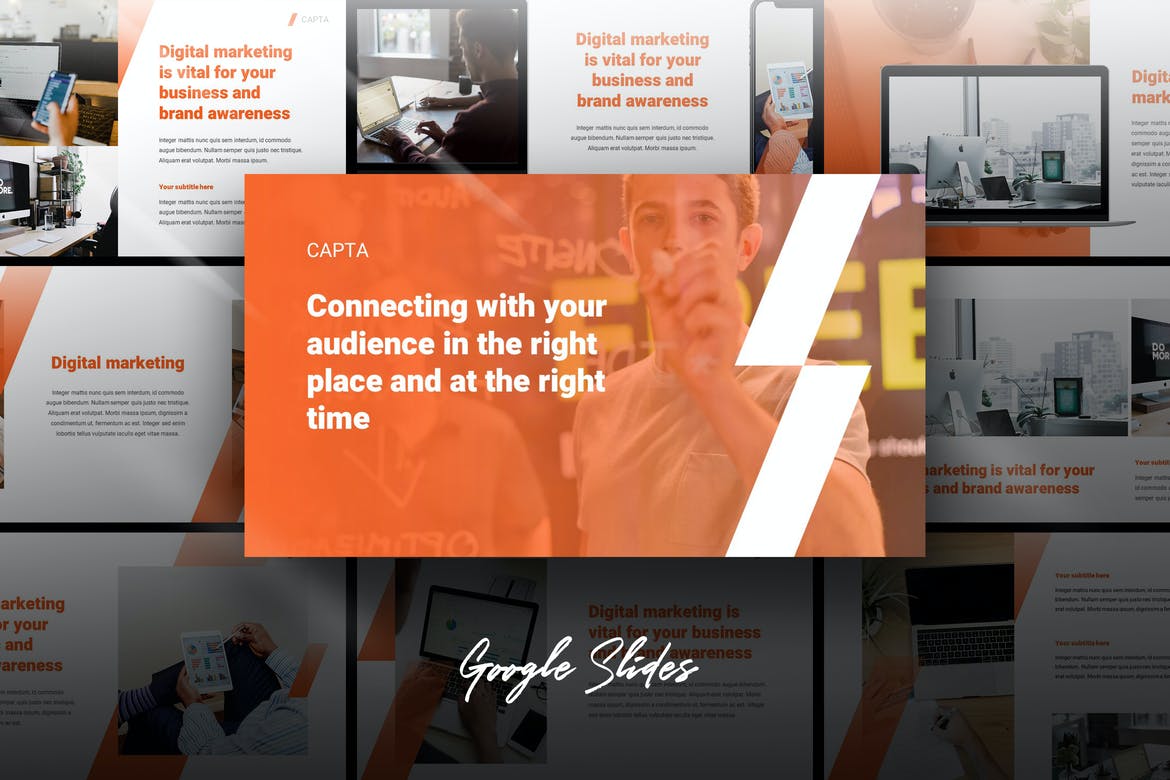 If you're searching for a bright and eye-catching Google Slides pitch template for a digital marketing project, look no further than the Capta template. It offers 30 super modern slide layouts in a full HD resolution, each of which is fully editable and includes elegant transitions and image placeholders.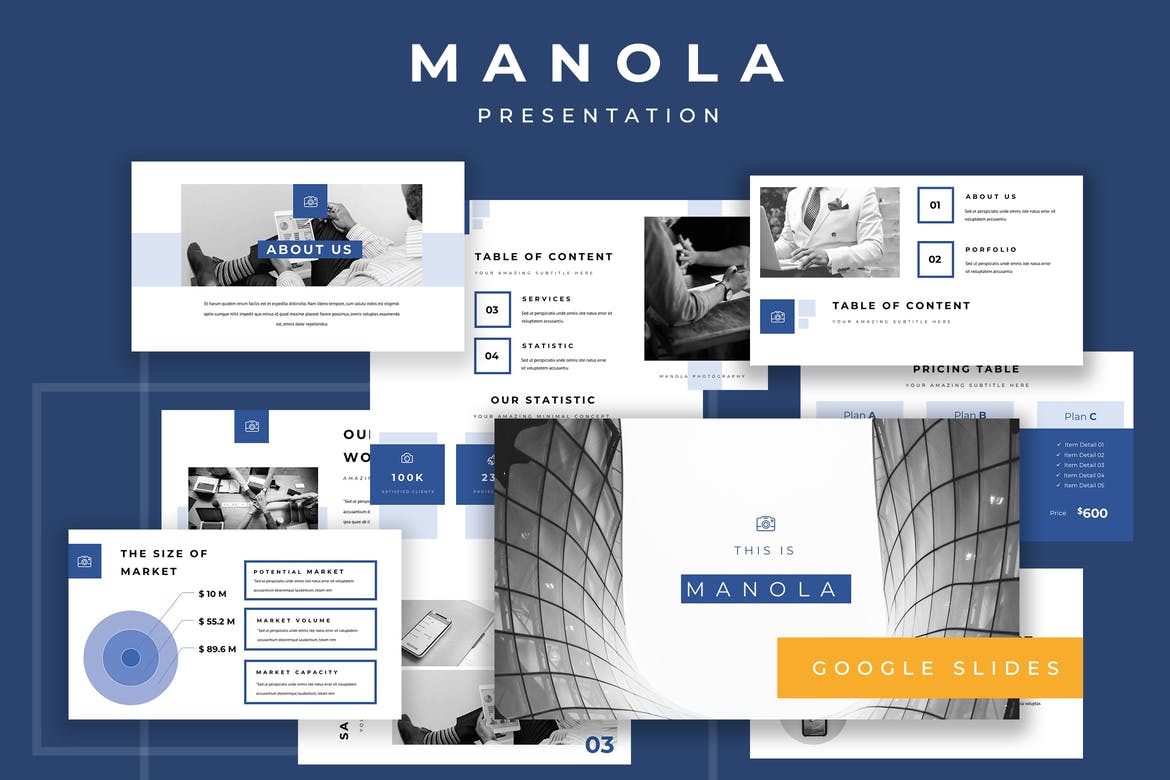 Manola is a business-focused set of 45 unique and modern slides with a classy deep blue color scheme and fully customizable design elements, from the vector icons, charts, and graphs to the smooth animations and drag and drop media placeholders.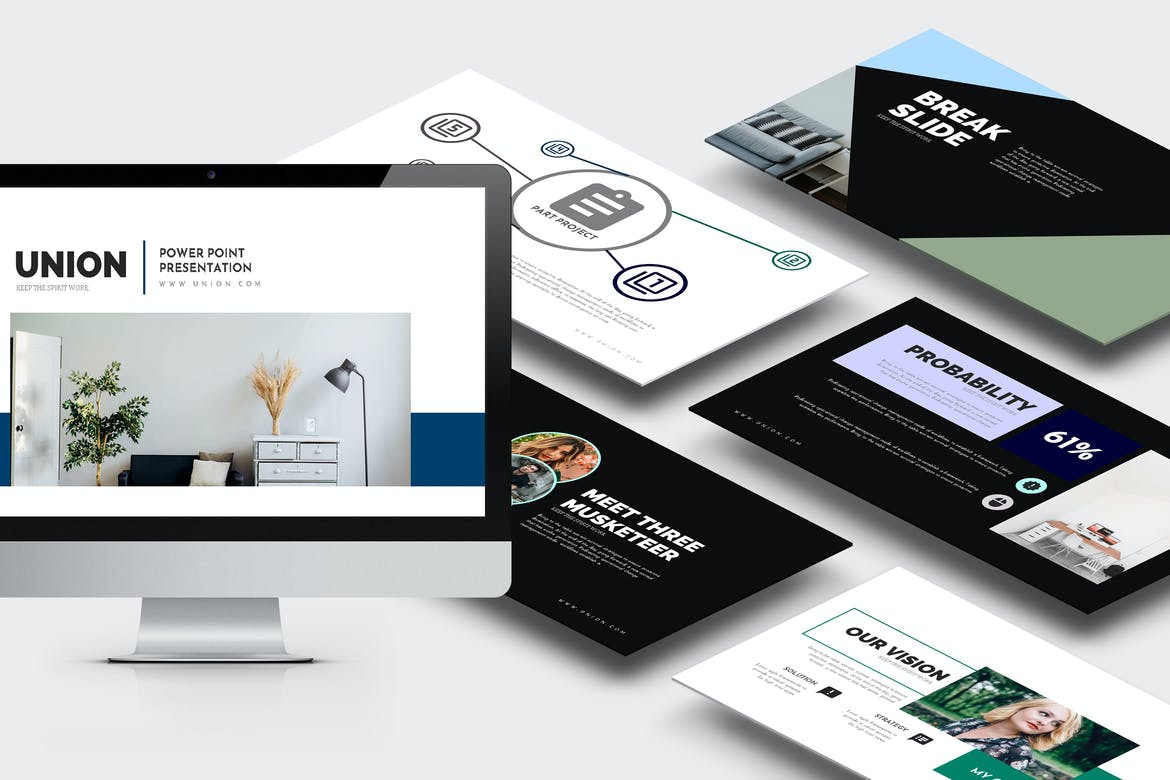 Our next Google Slides pitch template is Union, featuring a beautiful series of 50 fully editable slides, each of which offers a simple yet sophisticated design, two color variations, drag and drop image placeholders, and a high definition 16:9 widescreen format.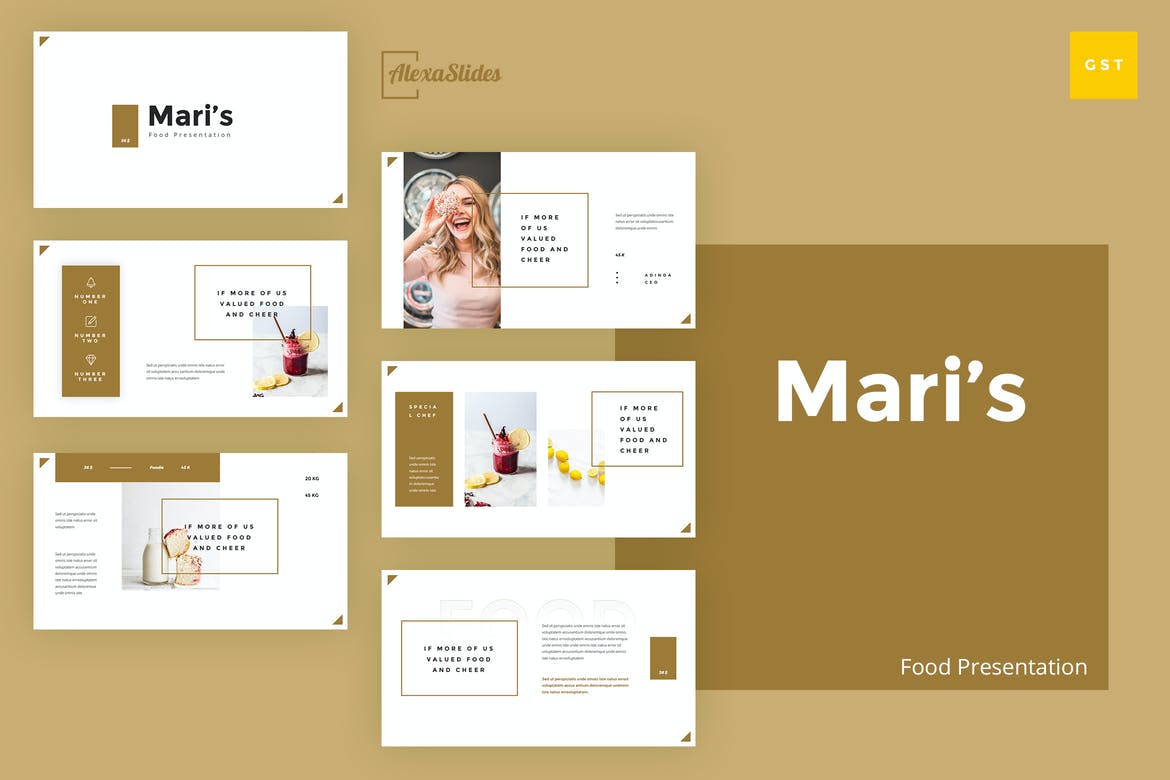 Mari is a cheerful, stylish set of food-themed slides that are ideal for a new cafe, restaurant, or catering business to use for its investor pitch! It features 30 creative slides with editable vector graphics and free web fonts, plus a super flexible layout and 16:9 screen aspect ratio.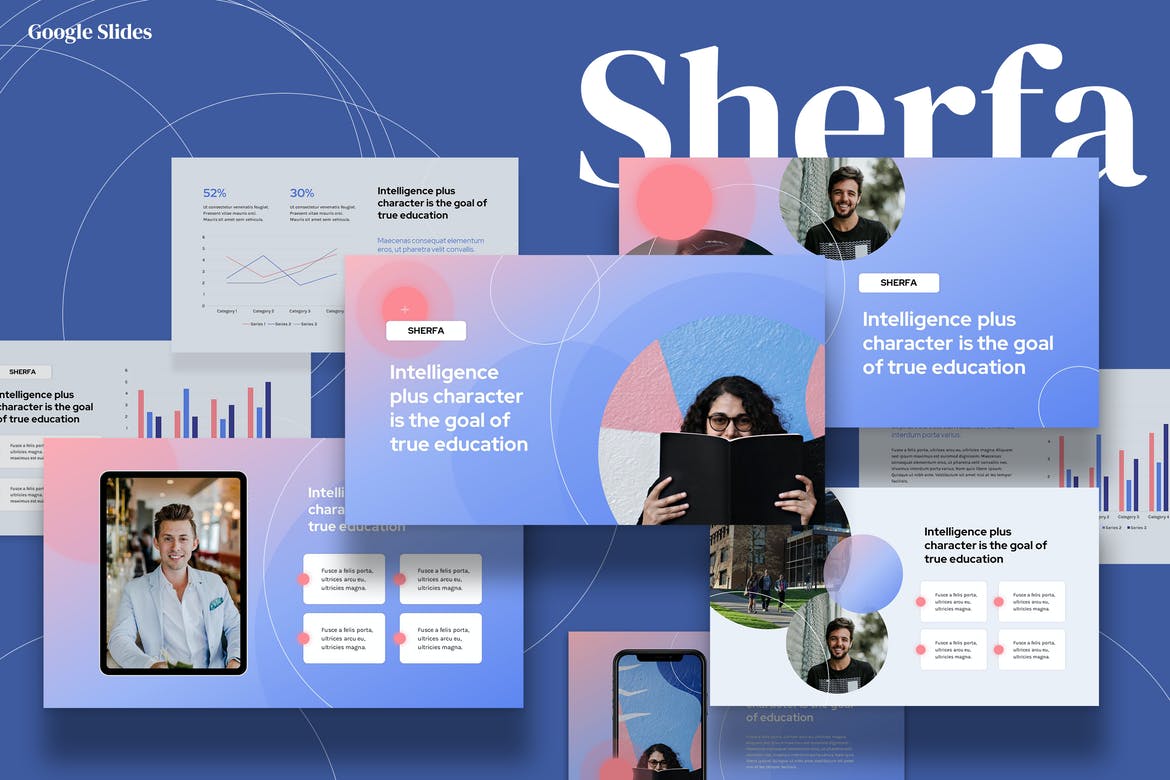 Next up we have Sherfa, a bright and bold pitch deck template that can be used for virtually any kind of business or project thanks to its highly versatile design featuring clean, modern fonts, handy infographics, elegant transitions, and a wide range of premade slide layouts.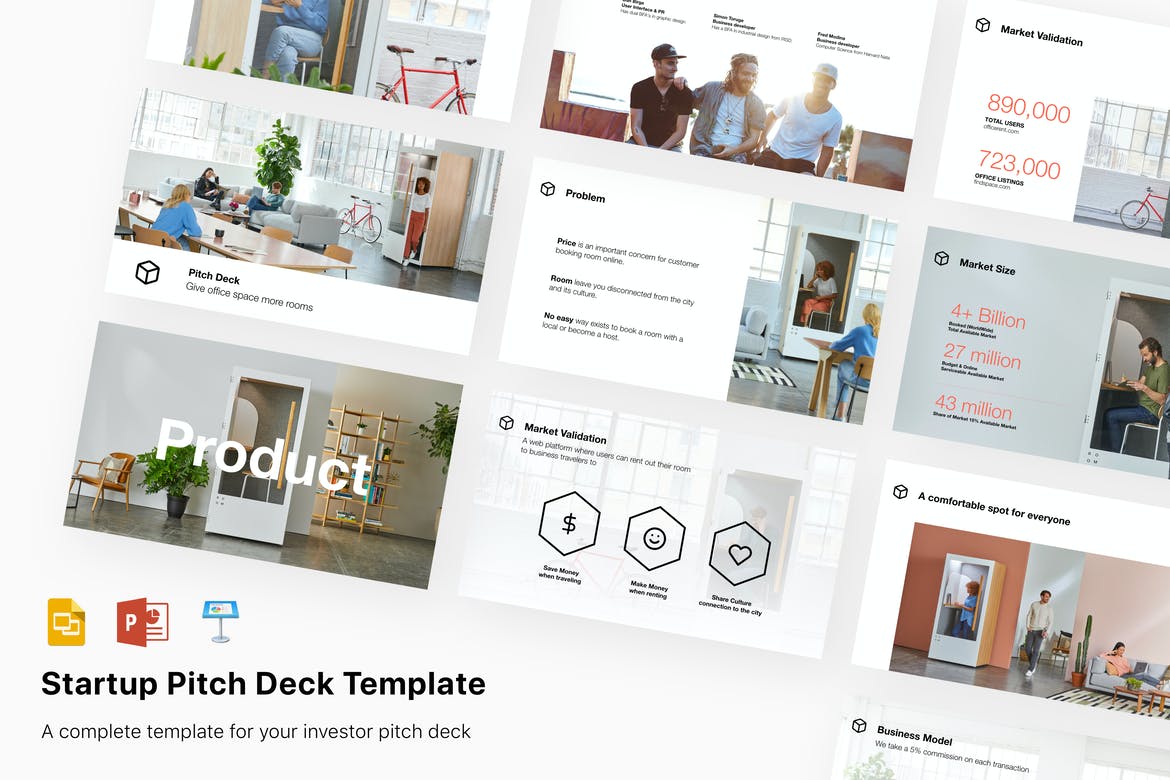 Next up, we have a classic pitch deck design with a modern finish, featuring simple yet effective slide layouts with plenty of white space to let your content stand out, and a range of versatile graphics that you can customize to suit your own presentation.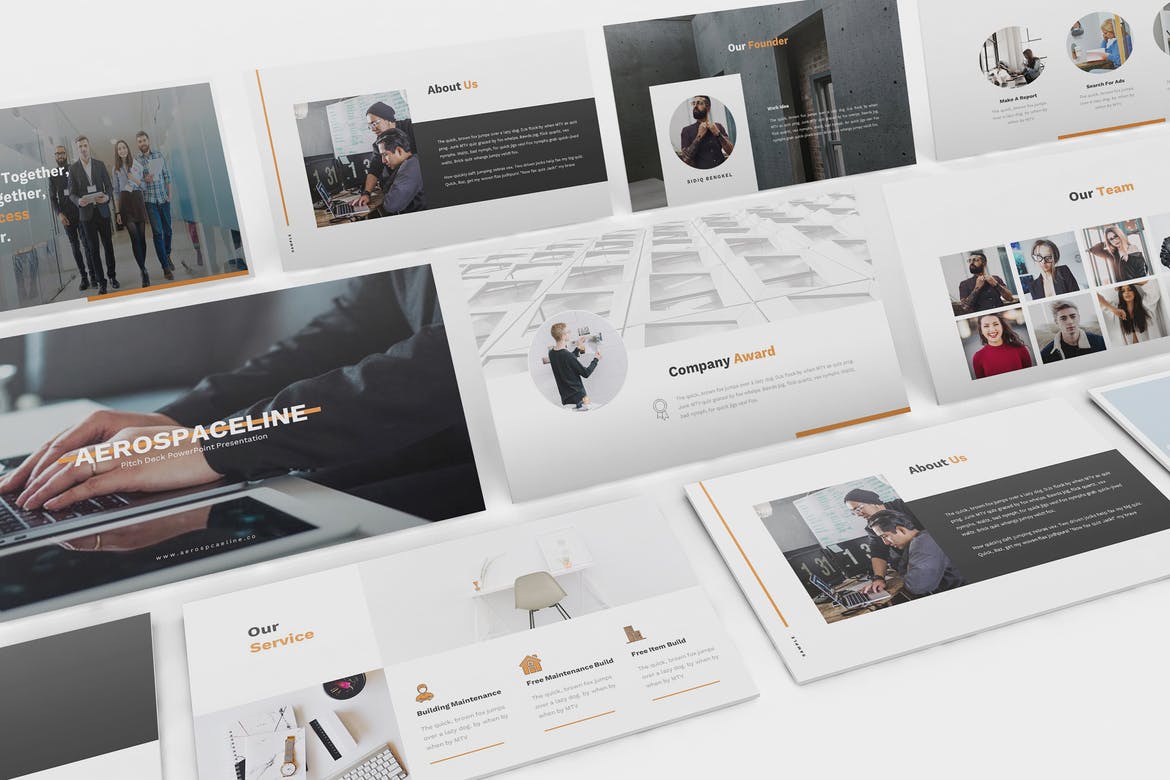 Here we have a Google Slides pitch template that's been specifically designed for use by a marketing agency to pitch a new project or campaign! It offers 30 unique, high quality slides with professional designs, free fonts, and a range of animations and transitions for you to customize with.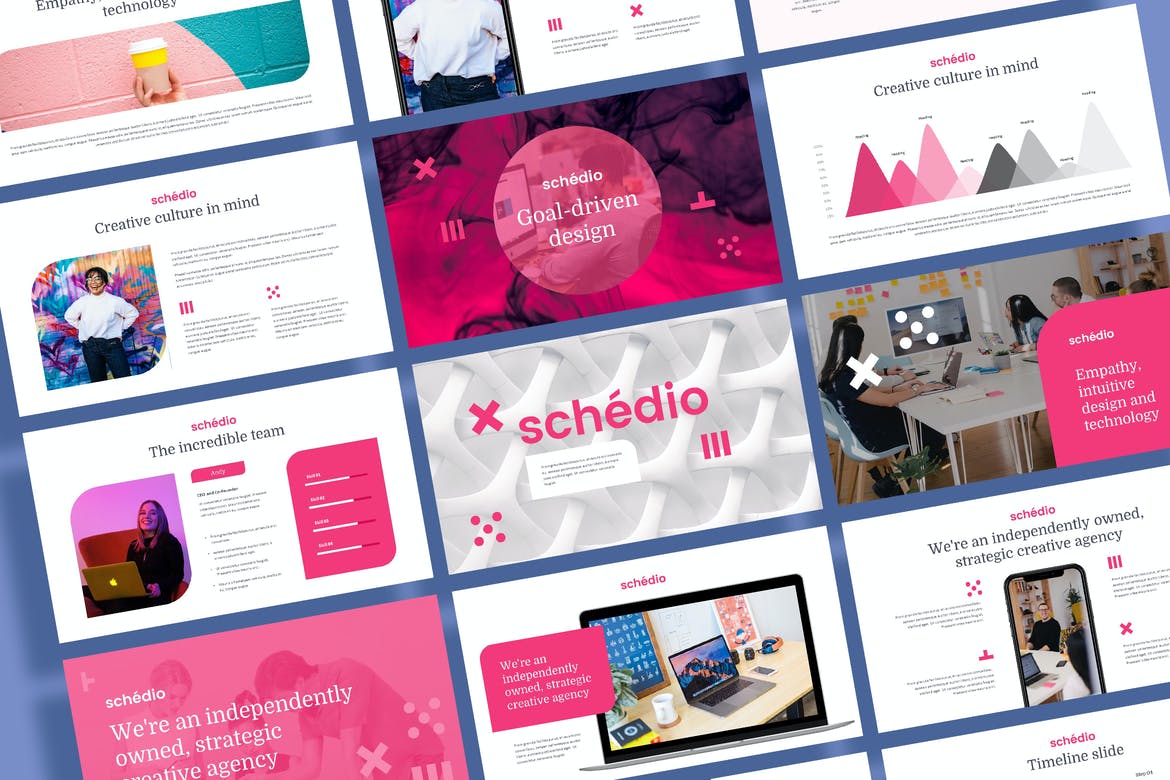 Our last premium Google Slides pitch deck from Envato Elements is Schedio, a bright, colorful and modern series of 30 versatile slides that are perfect for making an impression on any tough audience! It features customizable infographics and creative layouts, combined with clean typography and plenty of white space.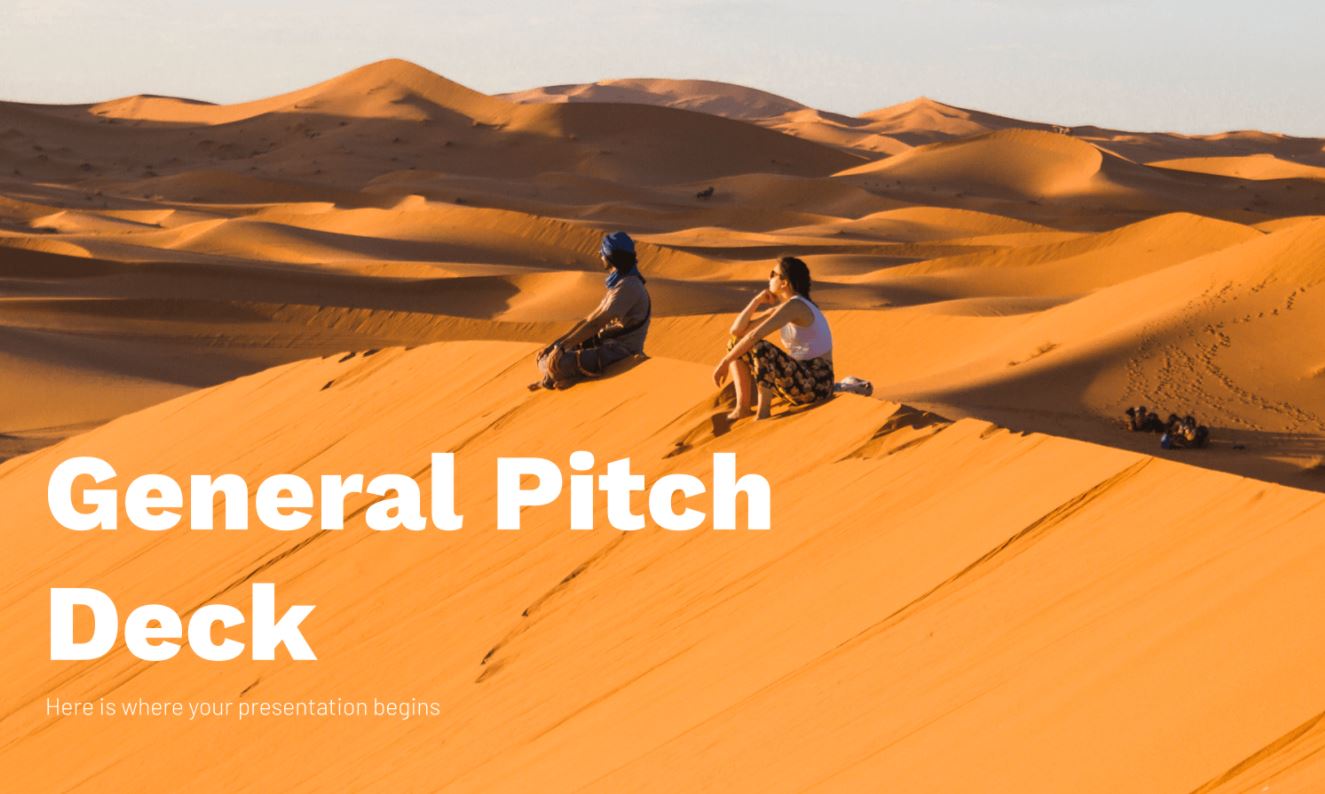 Our first free Google Slides pitch deck template is this multipurpose option from SlidesGo that offers 29 slides, all fully editable and easy to modify. It contains a range of graphics, charts, and maps, as well as a huge selection of icons to help you customize.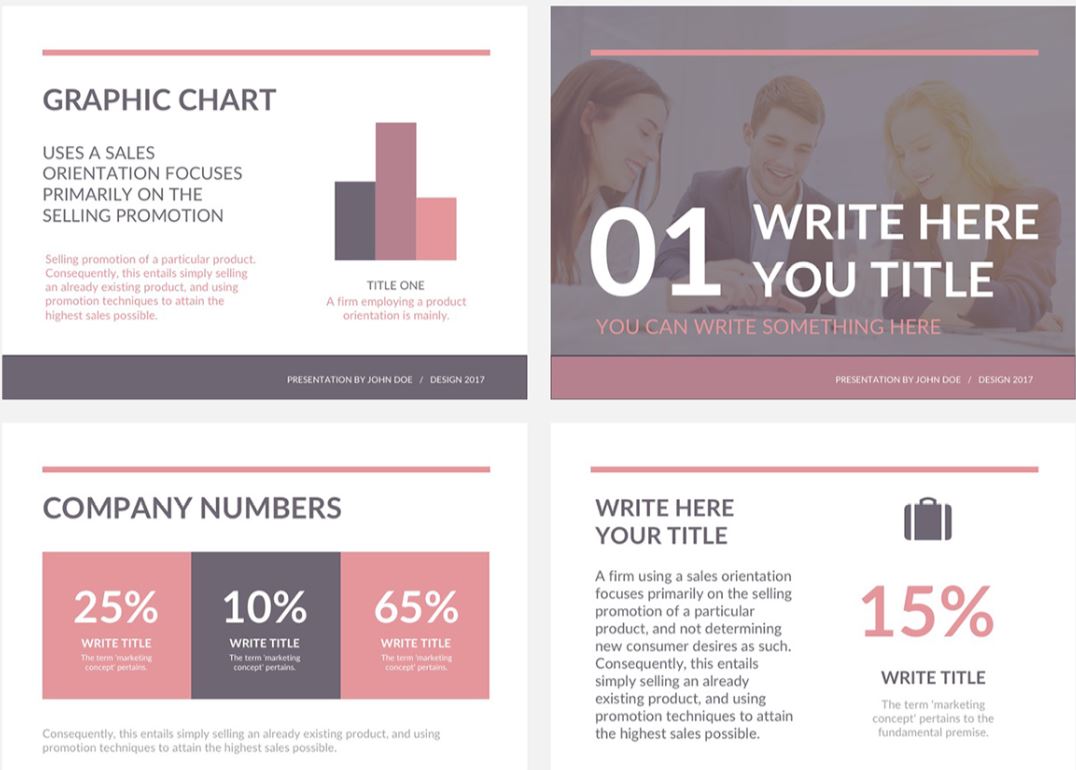 Here we have Clarity, a beautiful and highly versatile pitch deck template that offers a soft, pastel themed color scheme and eight unique slide layouts that are super easy to customize. You can download this template for free from Behance.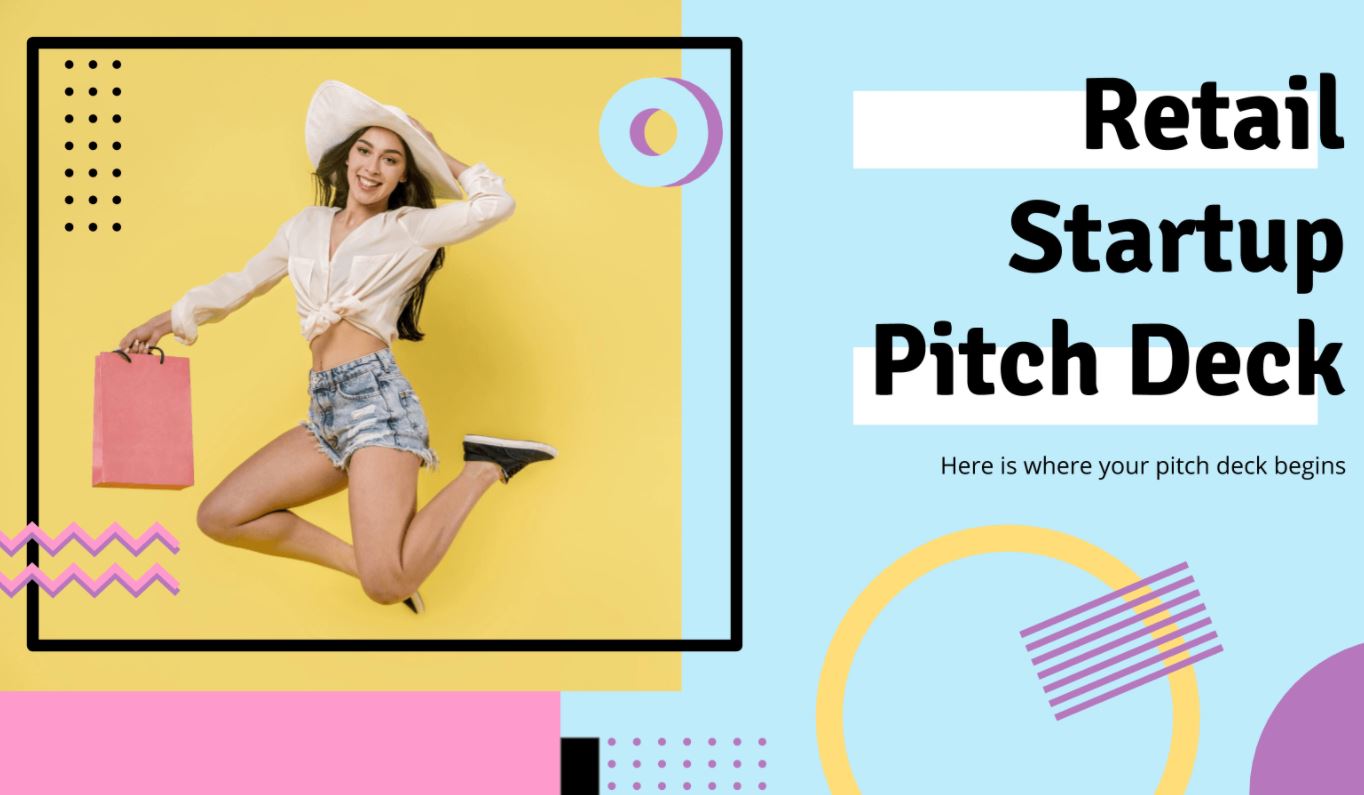 Finally, we have a retail themed pitch deck template that's ideal if you're looking to start your own fashion store or eCommerce business! It offers 25 bright, cheerful slides with funky, Memphis inspired graphics and is available as a free download from SlidesGo.
And there you have it – a fabulous collection of pitch deck templates for any business or industry, all professionally designed and easy to customize using Google Slides! Plus, with a choice of both premium and free downloads, there really is something for every kind of pitch.
Looking for WordPress hosting? We use Kinsta. They offer world-class WordPress hosting, built to keep your website fast, secure, and always online.