Real Media Library: Organize WordPress Media Files Into Folders
WordPress is a well-polished software. Over the years, the world's most popular CMS turned into a complete solution for building all kinds of websites. However, one of the important features still missing from the software is a proper way to manage your media library.
There are two things you can do when you find a missing feature in WordPress. You can either wait for Automattic to add the feature in a future update, which may never happen. Or you can take matters into your own hands and use a third-party plugin to get the job done.
We've found the solution to this media library dilemma in a plugin called Real Media Library. In this post, we take a closer look at the features of this plugin to show you how it can be beneficial to your website.
This plugin can actually help you boost your rankings on Google Image Search as well. Keep reading to find out how it works.
What is Real Media Library?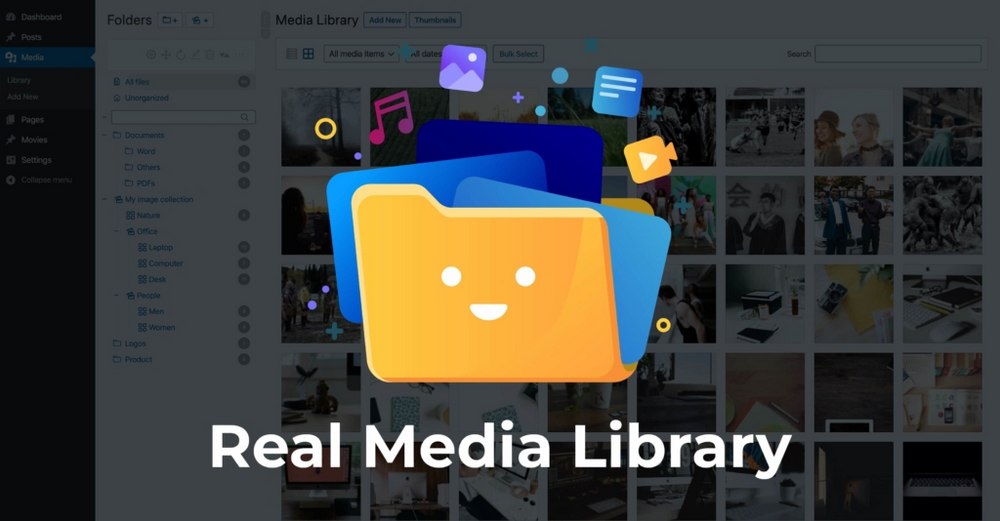 Real Media Library is a WordPress plugin that basically supercharges the default media library of WordPress. The plugin allows you to properly organize all your images, videos, PDF, and audio uploads into folders with a proper file manager system.
Let's face it, the default WordPress media library has a terrible interface that gives you zero options for organizing the files. And it makes things quite difficult for you to manage your media files, especially when you have to regularly update your website.
Real Media Library provides a simple solution to this issue with its very easy to use interface. The plugin also supports drag and drop functions so you can organize files without an effort.
Why Use a Media Library Folder Plugin?
Most websites these days have media libraries full of hundreds and even thousands of content. This is especially the case for magazine blogs, photography websites, and even for online stores.
Imagine having a photography website where you constantly upload albums full of photos. And WordPress has no system in place to help you when you have to update these albums, add new photos, or even add a caption.
The same can be said about online shops that house hundreds of products with multiple images for each product. It can be painful when you have to update product images and organize them properly.
Such websites can definitely benefit more from a plugin like Real Media Library. Even if you have a news website, podcast website, or a small blog, being able to manage your media library with a folder system will make your life so much easier.
In fact, you can use the plugin to create your own personal cloud storage in WordPress to store and manage your media files in your own private space.
Main Features of Real Media Library
Real Media Library packs quite a lot of great features into a plugin with a well-organized interface. Here are just a few of those features.
Turn Your Media Library Into a File Manager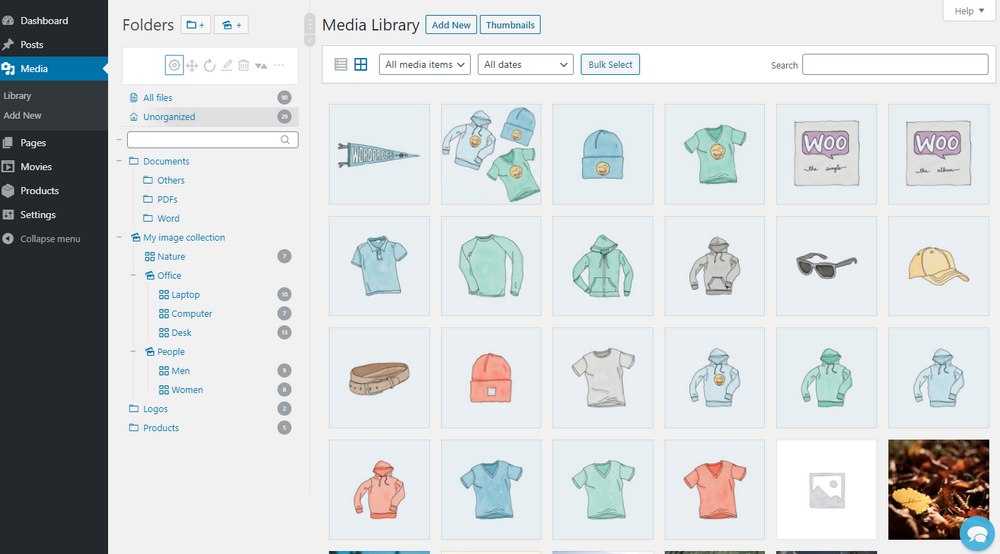 Once you install Real Media Library, it will completely transform the default media library with a beautiful interface. Here you can create folders to organize your media files. Or create collections of images and other content types.
This will make things much easier for you to quickly find images without having to remember the file names.
Drag and Drop User Interface
The plugin also has a very beginner-friendly user interface. It supports drag and drop. So to add files to a folder, all you have to do is drag the files over to the folders and they will automatically be organized.
Upload Files Into Folders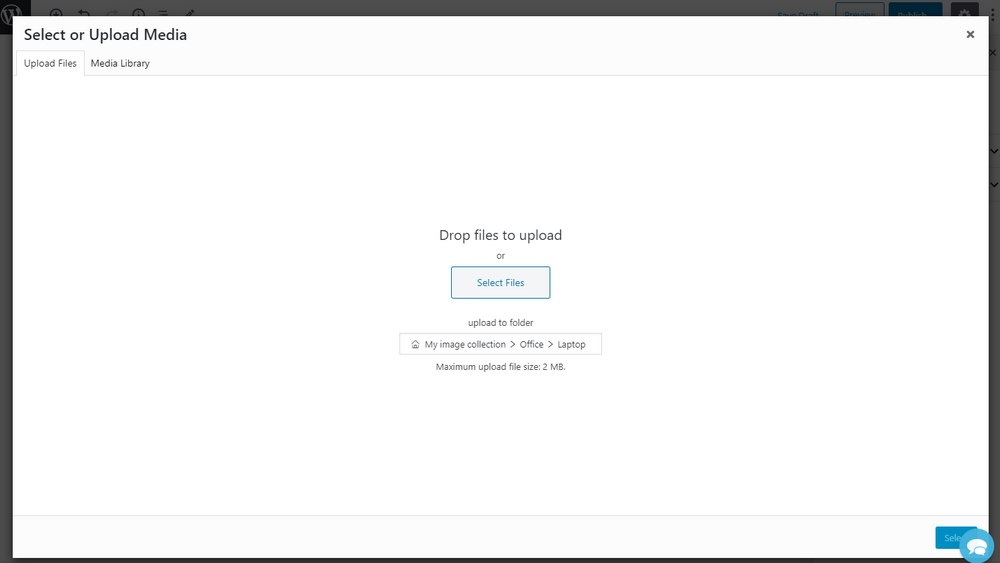 You can also organize your media files on the fly while creating pages and posts. Whenever you're uploading an image or file, you can select to add the files to a folder.
Easily Create Image Galleries From Folders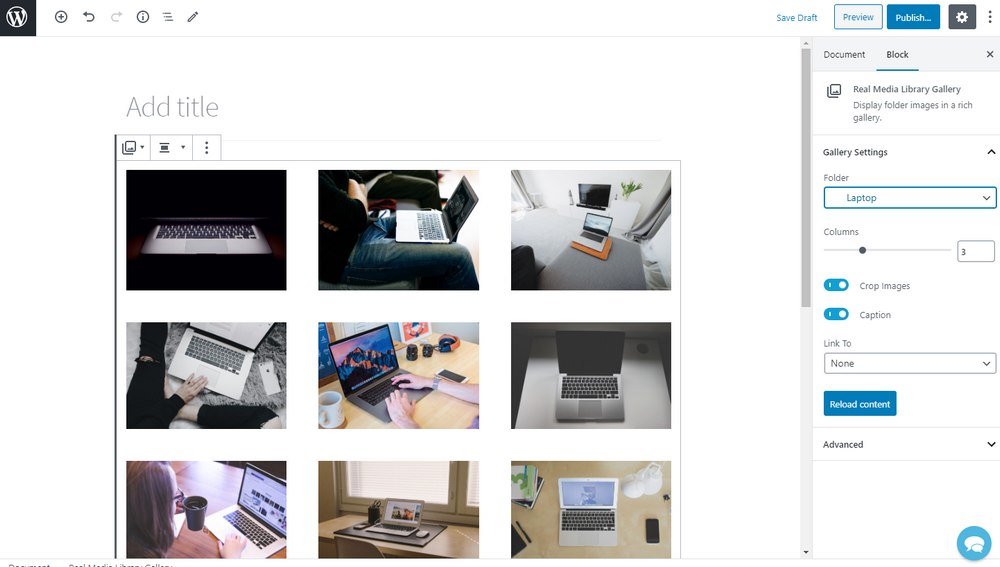 As well as a shortcake generator that works with WordPress natively (and most page builders), Real Media Library also comes with an exclusive Gutenberg block. Both of these allow you to create stylish media libraries from your folders and embed them in your posts and pages. You can even customize the gallery by adjusting the number of columns.
In addition, you can also create shortcuts, just like you do in Windows Explorer or Mac Finder. This is especially useful for websites, because if you have a file in two folders and want to use it twice on your website, the file will still have the same URL and thanks to the browser cache, the visitor's browser will only download the image once. This leads to a faster page speed. To create a shortcode, simply drag one of several files and press any key on your keyboard while dragging the file.
Compatible With Page Builder Plugins
Real Media Library is fully compatible with all popular plugins and themes. Including page builder plugins such as Elementor and WPBakery Page Builder. Adding and managing image galleries to your website designs will be much easier.
How to Optimize Media Library for SEO
Google Image Search is a great source of traffic for websites. Even if it's difficult to rank for keywords in Google, you can optimize your images for Google Image Search and get more traffic to your website with images.
Real Media Library has a special add-on called Real Physical Media that's built for optimizing your image library for Google Image Search (or for keeping your /uploads/ folder organised in a way you like!)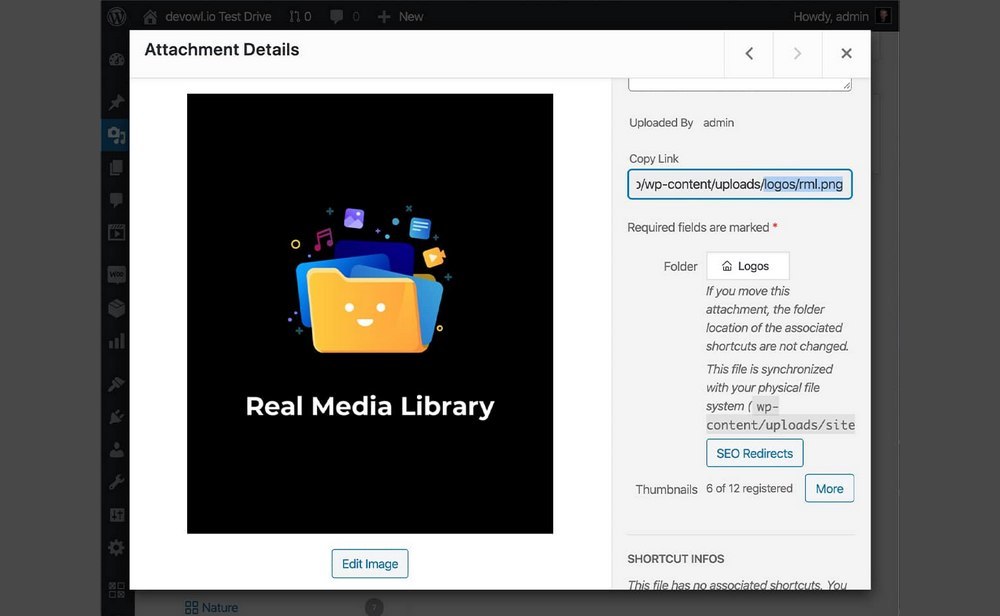 This add-on allows you to setup a system for uploading media files directly into organized physical folders in your web hosting server. Basically, the add-on creates your virtual folder structure of the Real Media Library into a physical structure.
It actually gives a more descriptive filename and path for your image URLs with more options for you to target better and long-tail keywords for SEO.
Free or Premium: Which Version to Get?
Real Media Library comes in a free lite version and a full premium version. The lite version includes some of the basic functions of the plugin. And it's perfect to test drive the plugin to see if it's helpful to you.
The premium version costs a one-time price of $39. For that price, you get 6 months of free support and all future updates of the plugin for free.
If you want the Real Physical Media add-on, you'll have to purchase it separately. It costs $24.
In Conclusion
Overall, Real Media Library is a plugin that every website needs. Especially since it improves upon the existing WordPress media library for the benefit of all types of users.
Even if you can use the free version of the plugin, it will greatly improve your experience of managing media in WordPress. Professionals and businesses will certainly find many uses for the premium version of the plugin.
Give the free version a try and see for yourself if the plugin is worth the investment.
Looking for WordPress hosting? We use Kinsta. They offer world-class WordPress hosting, built to keep your website fast, secure, and always online.