15 Best Personal Portfolio Website Examples (+ Theme Suggestions)
Your personal portfolio website is the closest thing you'll have to an online business card. Whenever you're promoting your services to a client, you'll share the link to your portfolio website, just like handing them a business card.
This makes your personal portfolio website one of the most important parts of your brand identity. And, needless to say, designing a more convincing and professional-looking portfolio website is crucial to landing more clients.
If you're in the process of making your own portfolio website or revamping your old site design, you can learn a lot by looking at the personal portfolio websites of true professionals. Today, we're going to do just that.
In this post, we look at some of the best personal portfolio website examples to find inspiration to make amazing portfolio websites. As a bonus, we also tried to find portfolio WordPress themes with similar designs for each category. You can use them to make your own portfolio website without effort.
Let's dive in.
Get everything you need to build your next website with one simple subscription. From $16 per month, get unlimited access to nearly 2 million WordPress themes, web templates, fonts, graphics, and photos.
1. Graphic Designer Portfolio Website Example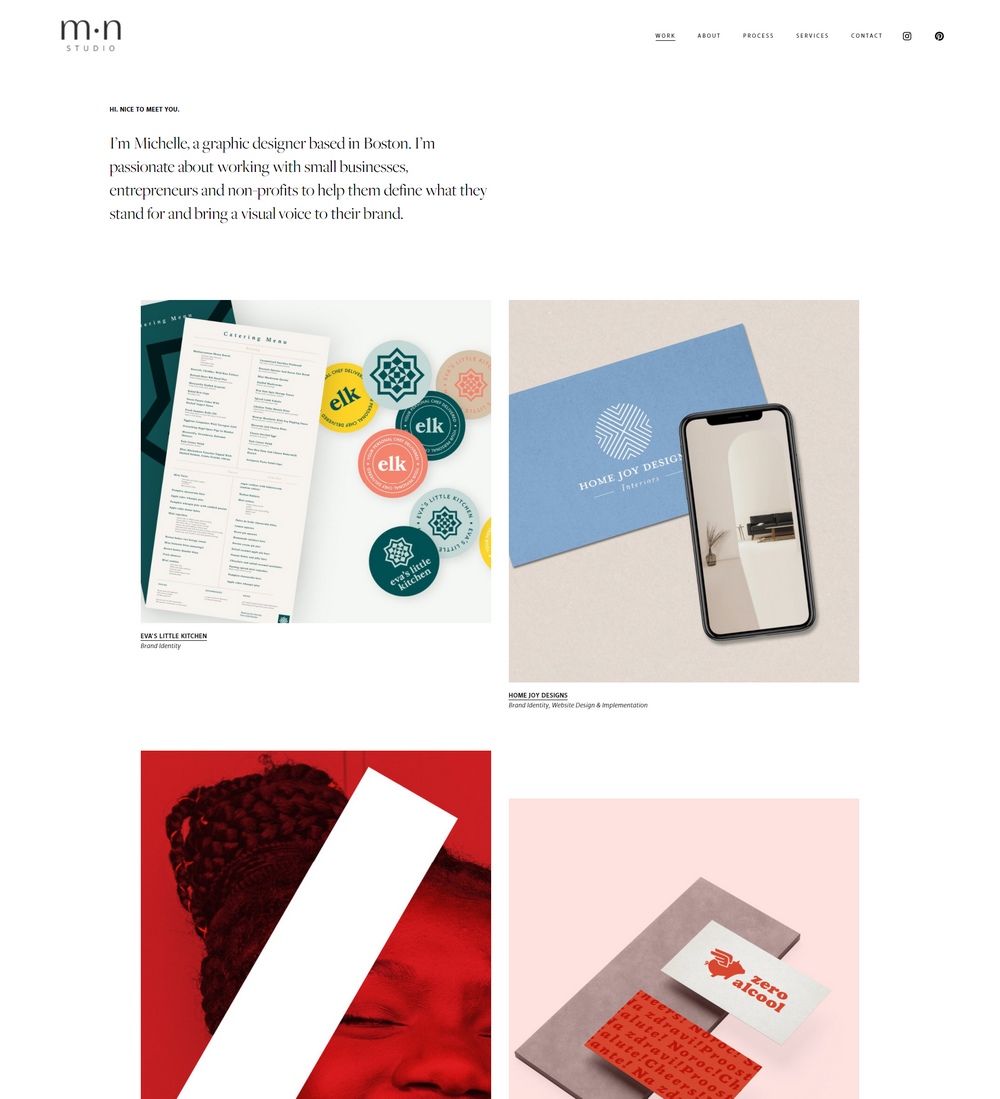 As a graphic designer, your work becomes your entire portfolio. So the ideal approach to designing a graphic design portfolio is to use a minimal layout with big images and visuals.
Michelle Nenciu seems to understand that concept quite well as their portfolio design features a clean layout that highlights their best work in an elegant way. The site also features interactive animations when highlighting portfolio items as well.
Recommended WordPress Theme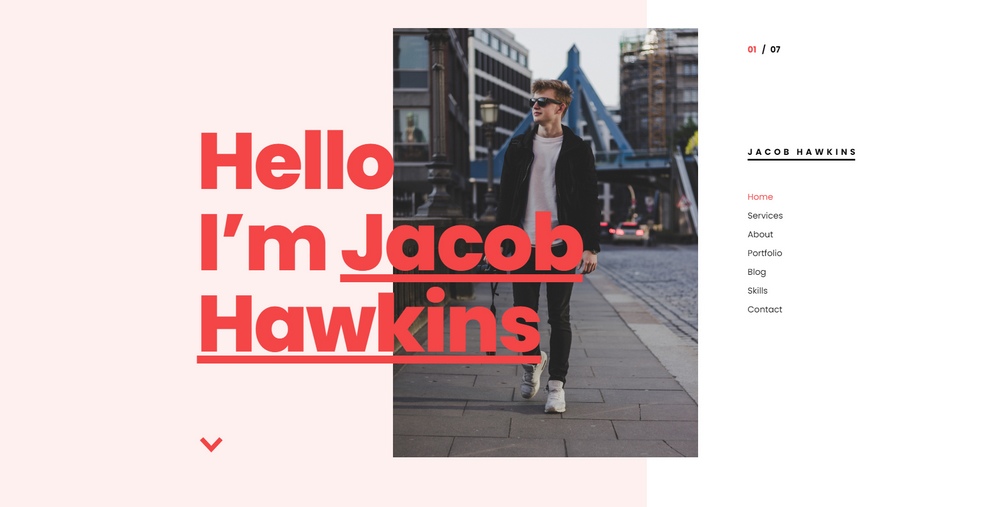 You can take inspiration from Michelle's website design and take it a step further by using a theme like this one. Ukko WordPress theme features a minimal design and it allows you to add more details about your services and skills alongside a portfolio gallery.
2. Web Designer Portfolio Website Example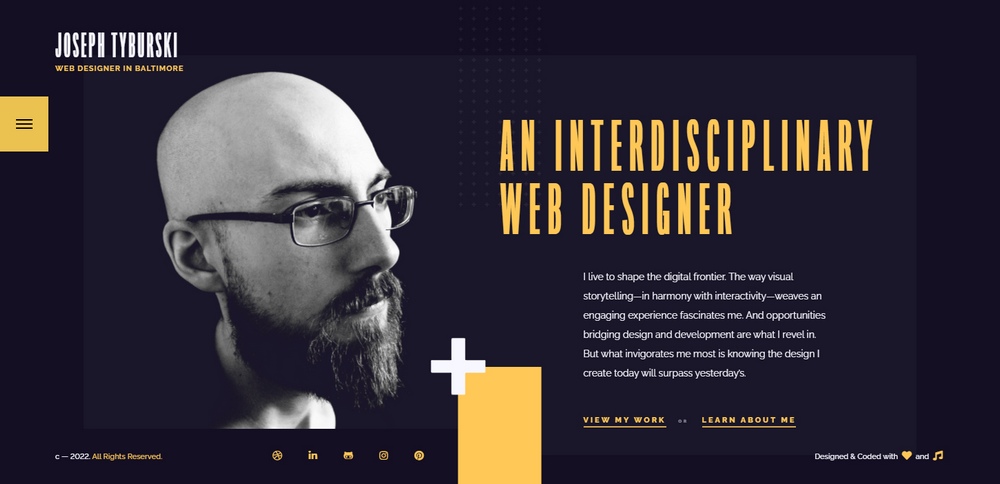 There are a few approaches you can take when designing a portfolio website for a web designer. You can either keep it simple and minimal with a separate case study page or go all-out with a portfolio gallery showcasing screenshots of websites you've designed.
Either path you choose, you can take a few ideas from Joseph Tyburski's design. As an award-winning web designer, Joseph takes a simple approach with his static homepage design with just two links on the home page that direct users to the case studies page and the personal story page.
Recommended WordPress Theme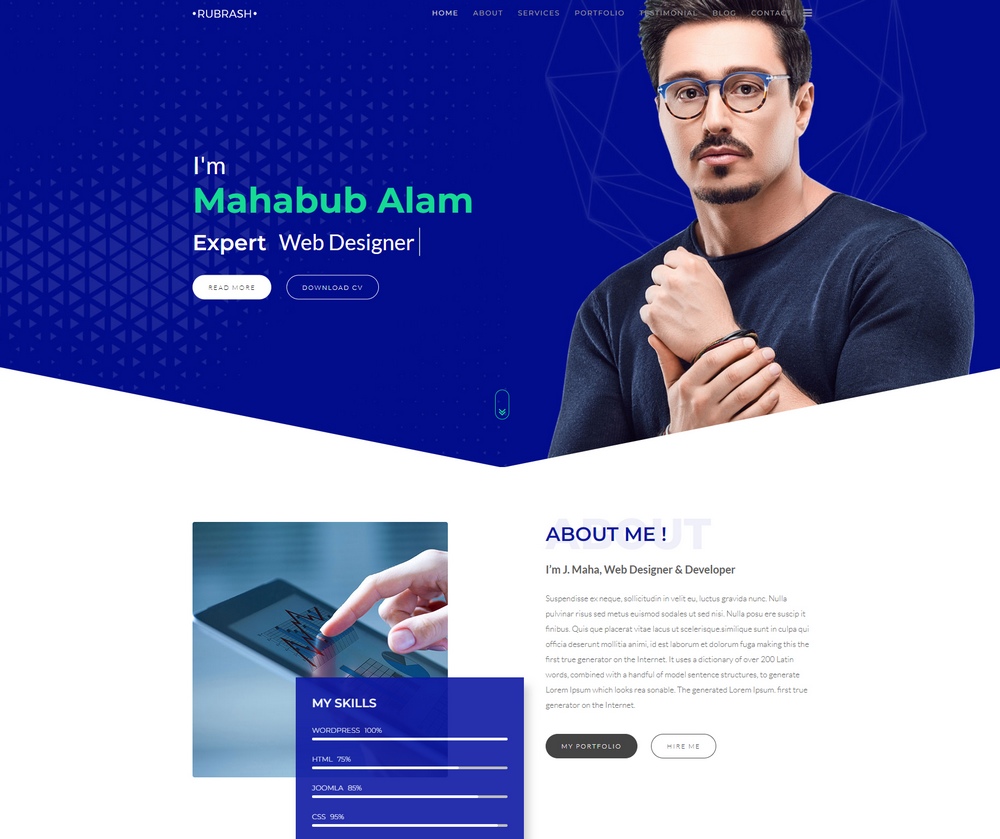 While this Rubrash WordPress theme is not as minimal as Joseph's design, it allows you to effectively promote your services and skills as a web designer. It's especially suitable for beginner web designers.
Also, keep in mind that as a web designer your website becomes part of your portfolio. So only use a theme until you build your skills and then try to craft a website by yourself.
3. Illustrator Portfolio Website Example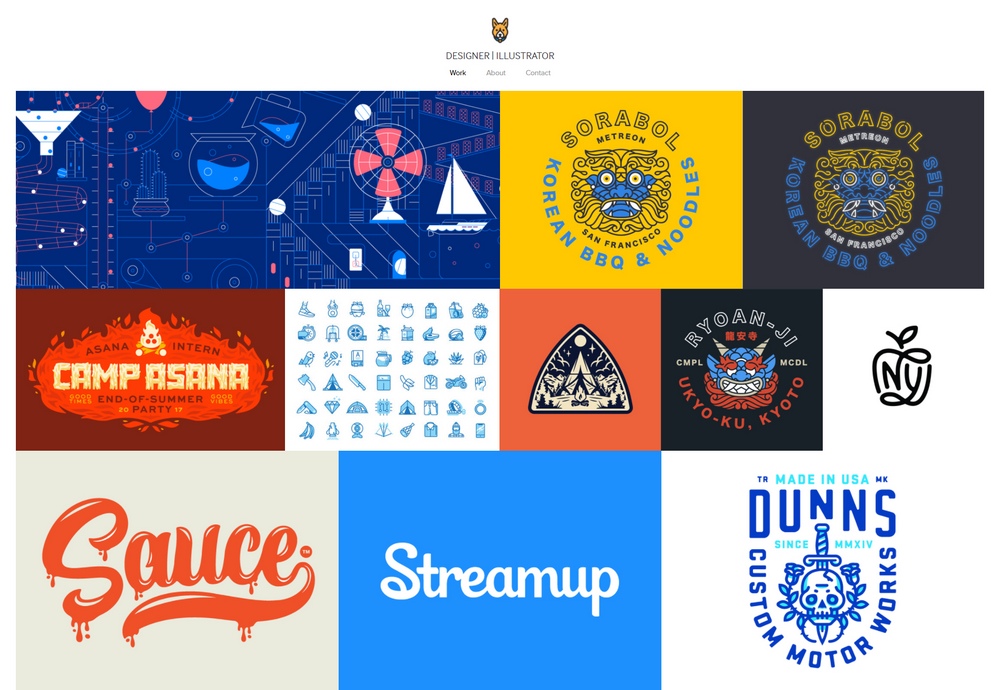 When you're a creative illustrator, you don't have to add extra fancy animations, interactions, and design unique layouts to convince the clients of your abilities. Just let your work do all the talking for you.
That's exactly why a simple Pinterest-style portfolio is perfect for an illustrator portfolio website. Nick Slater's website is a great example that shows how effective it really is.
Recommended WordPress Theme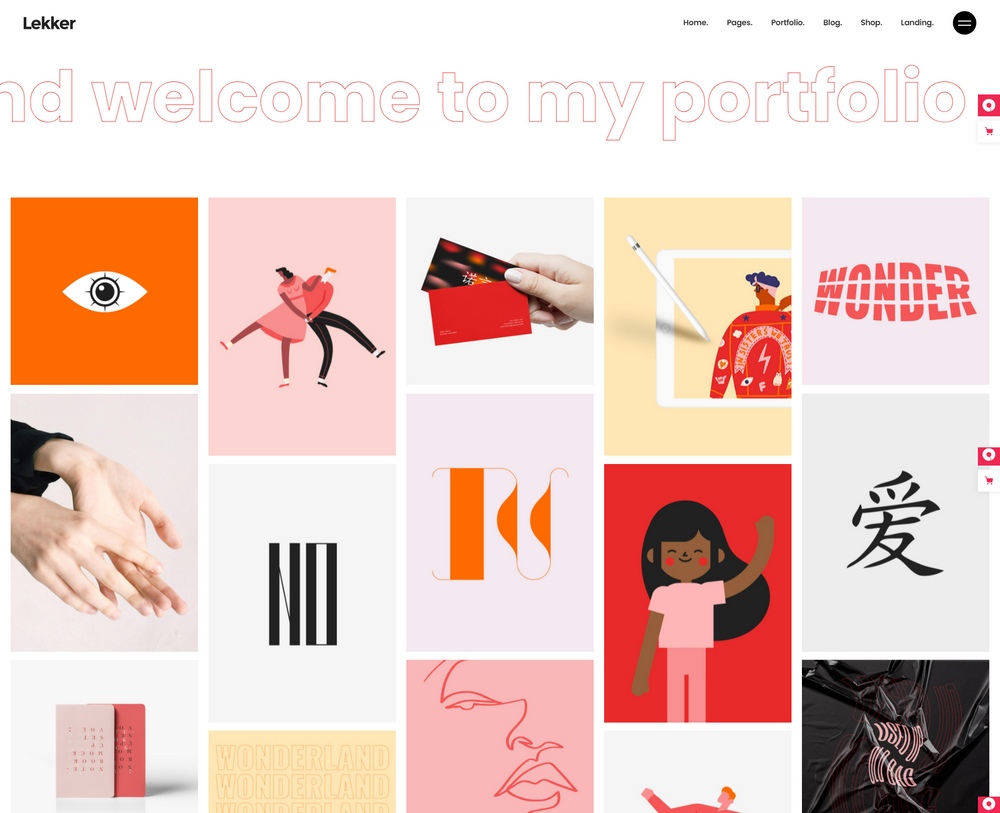 Lekker is a multipurpose WordPress theme that comes with several different portfolio designs. One of the templates is a Pinterest-style gallery design that will help showcase all your best illustrations and artworks in a single place.
4. Writer/Author Portfolio Website Example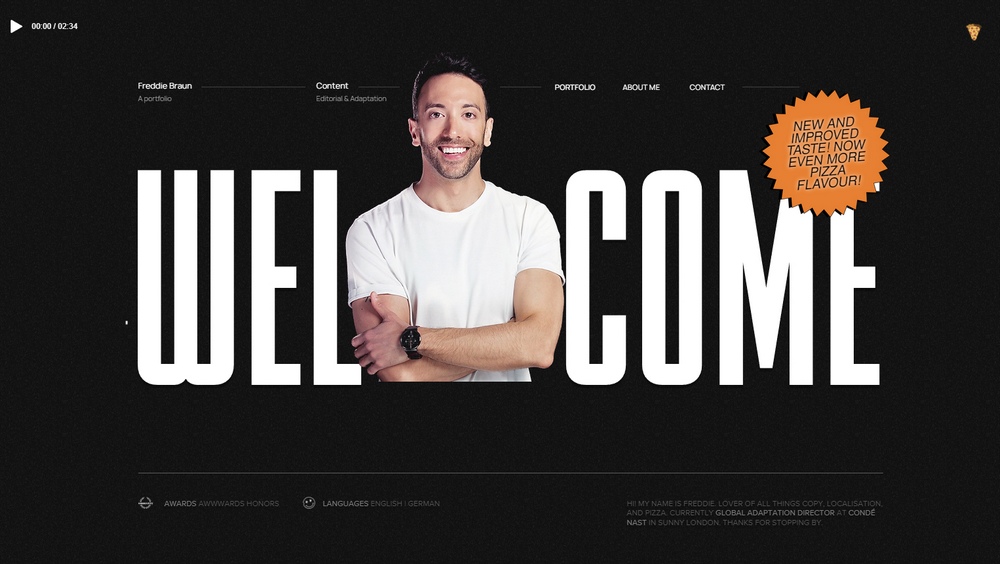 Making a portfolio for a writer may seem like a tough job. But with the right mindset and a few creative ideas, you can make a unique portfolio site that stands out from the crowd.
Freddie Braun has a really cool portfolio website to showcase their writing and editorial works. The use of personal branding, funny GIFs, and humor across the website makes it a memorable experience for anyone who visits the page.
Recommended WordPress Theme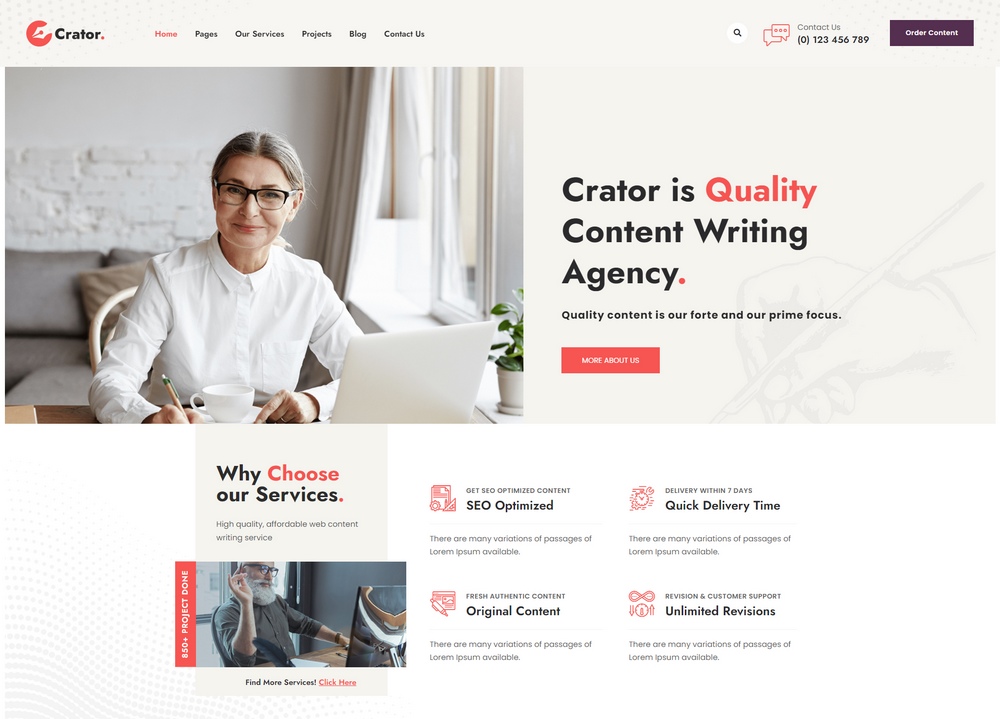 When designing a portfolio for a writer you don't have to make it entirely out of text and links. But also try to refrain from using too many images and visuals. A simple WordPress theme like this one will do the job perfectly.
5. UX Designer Portfolio Website Example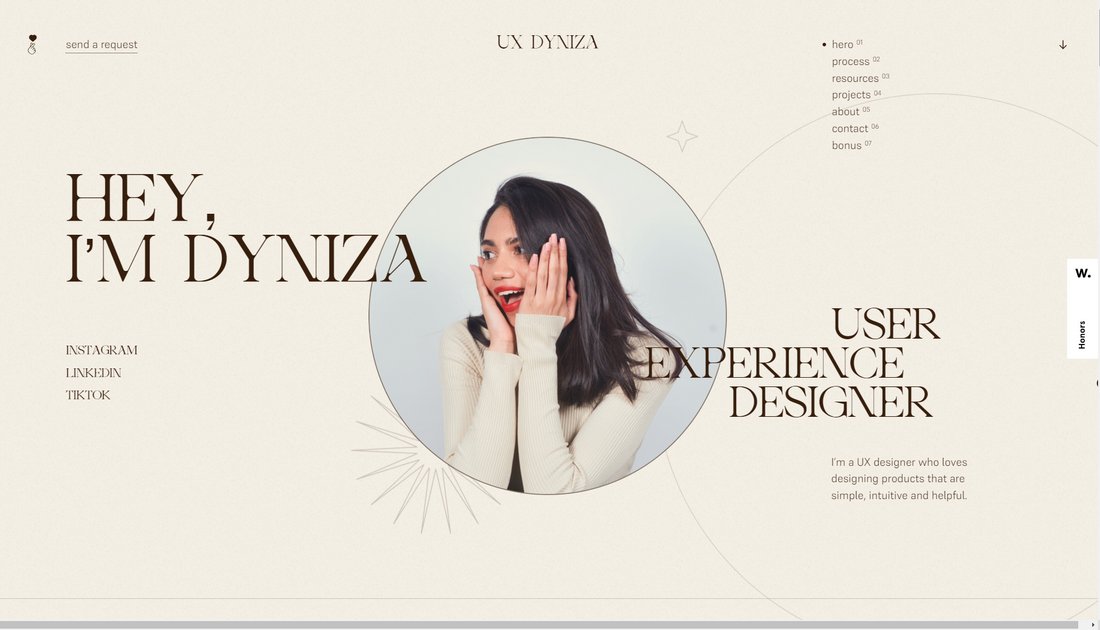 UX design is another profession that involves telling stories through visuals, also known as visual storytelling. It's about creating experiences for the users. Needless to say, for UX designers, a visual-centric website is a must for showcasing your portfolio.
As an experienced UX designer, Dyniza knows this best. After greeting you with a stylish and interactive header section, the website takes you on a journey of Dyniza's best work. It has a contemporary color scheme to complement the visuals too.
Recommended WordPress Theme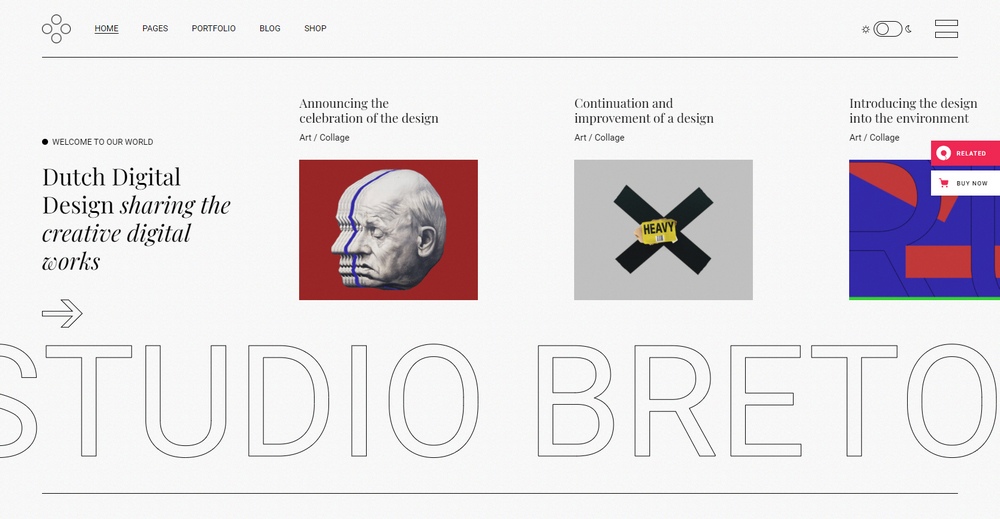 Breton is a great WordPress theme you can use to design a clean and minimal portfolio to show off your UX design case studies. It includes multiple styles of layouts you can use as well.
6. Product Designer Portfolio Website Example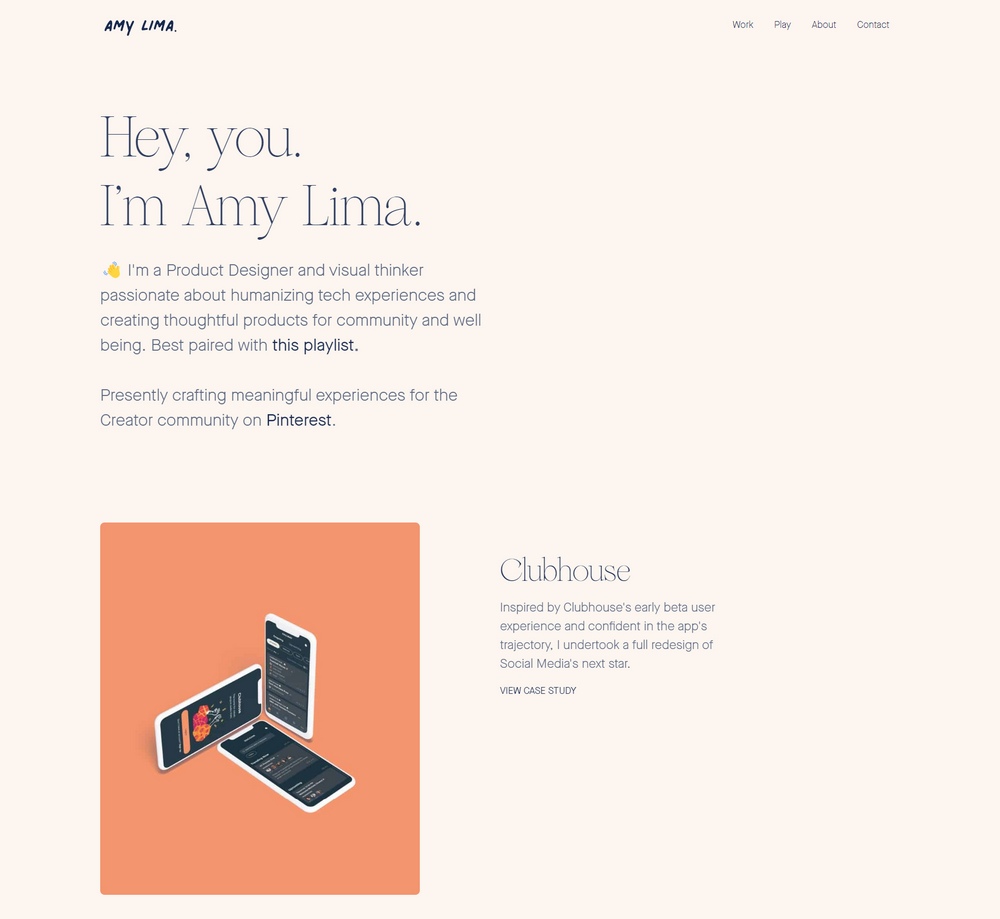 Product design and UX design have a very close relationship since UX design takes an important role in product design. If you're designing a portfolio website for a product designer, you can take inspiration from UX design websites as well.
Amy Lima, however, takes a different approach in their portfolio website. It features a classic layout with a clean design. And it features one case study at a time throughout the homepage. It's a really nice way to bring more attention to your projects.
Recommended WordPress Theme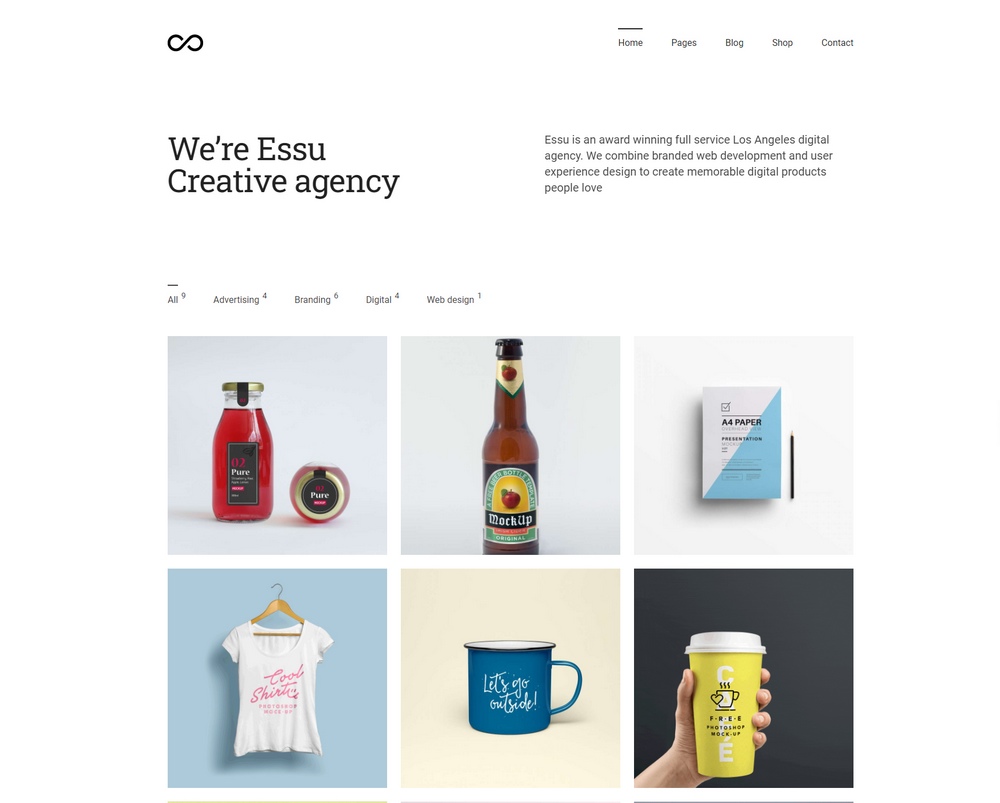 Even though this WordPress theme takes a different approach, the simple design of the theme is perfect if you want to create a more traditional portfolio website. And it will allow you to showcase more of your projects as well.
7. Photographer Portfolio Website Example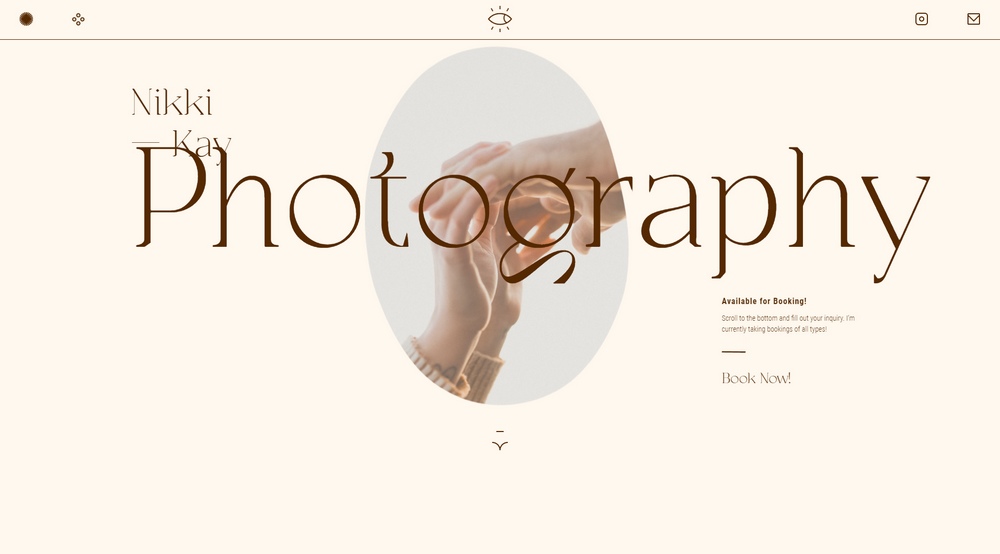 The design of a photography portfolio depends on the type of work you do. For example, if you're specializing in wedding photography, you should design a site that represent that industry.
Nikki Kay Photography website is a great example of how it should be done. Their site features a very elegant and charming design that represents the wedding photography theme quite well.
Recommended WordPress Theme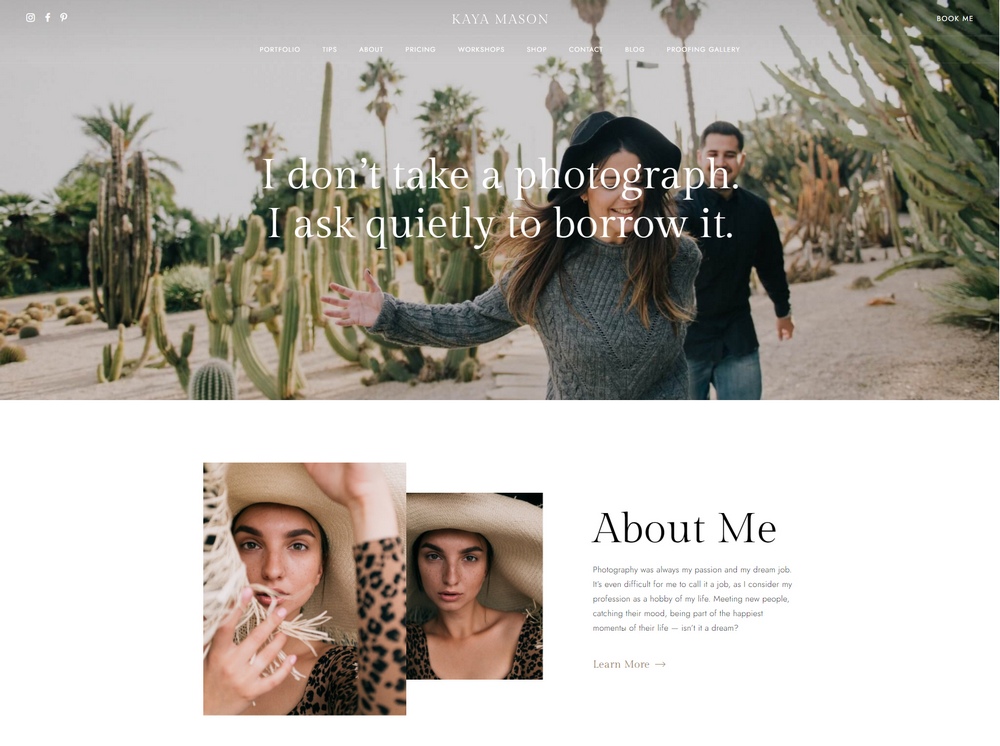 Palette is a great WordPress theme you can use to design an amazing photography portfolio website. It includes multiple homepage designs for making various types of photography-themed portfolios.
8. Developer Portfolio Website Example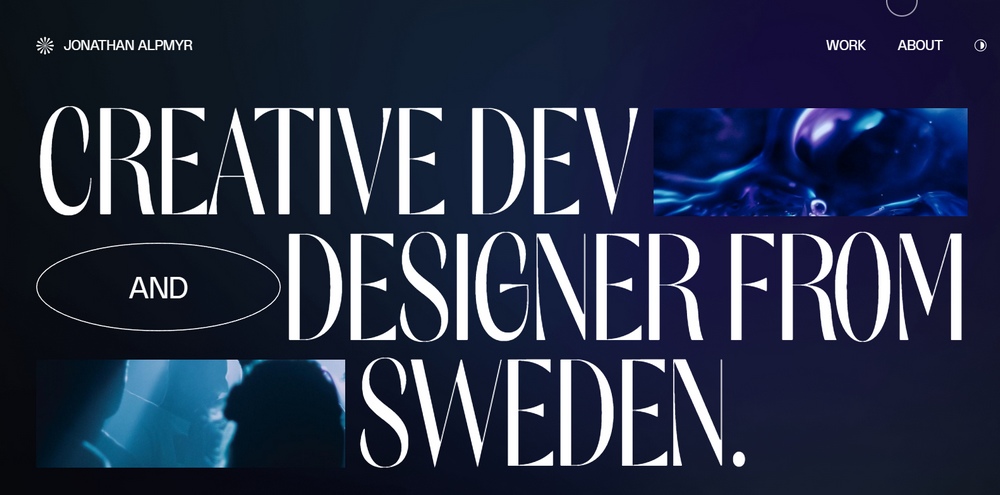 Even though programmers, coders, and developers don't usually have visual representations of their work, you can still use the products, apps, and projects as case studies to showcase your work and design a beautiful portfolio website.
Jonathan Alpmyr's website is a good example of how you can use a dark color theme and visuals to create a stunning developer portfolio website.
Recommended WordPress Theme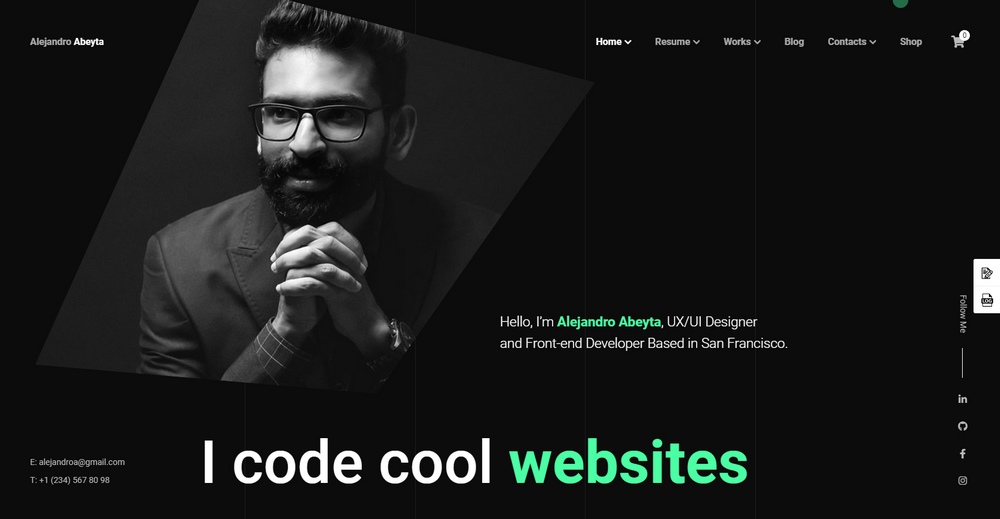 Cvio WordPress theme comes with several stylish homepage designs. You can use any of the designs in this theme to create a tech-themed portfolio website for any kind of a developer.
9. Student Portfolio Website Example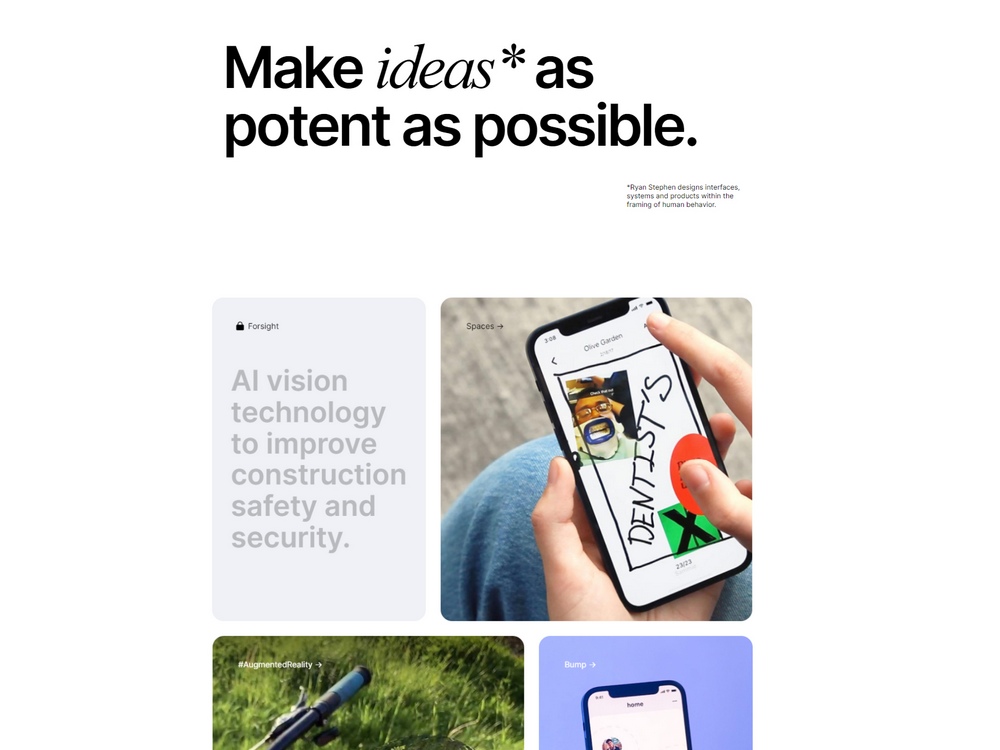 Creating a portfolio website as a student can be a challenging process since you don't have a lot of clients or projects to show offf. But, you can still use that to your advantage.
Even though Ryan Stephen is a college student, they use the portfolio website quite well to promote a few projects and of course it includes a link to a resume too.
Recommended WordPress Theme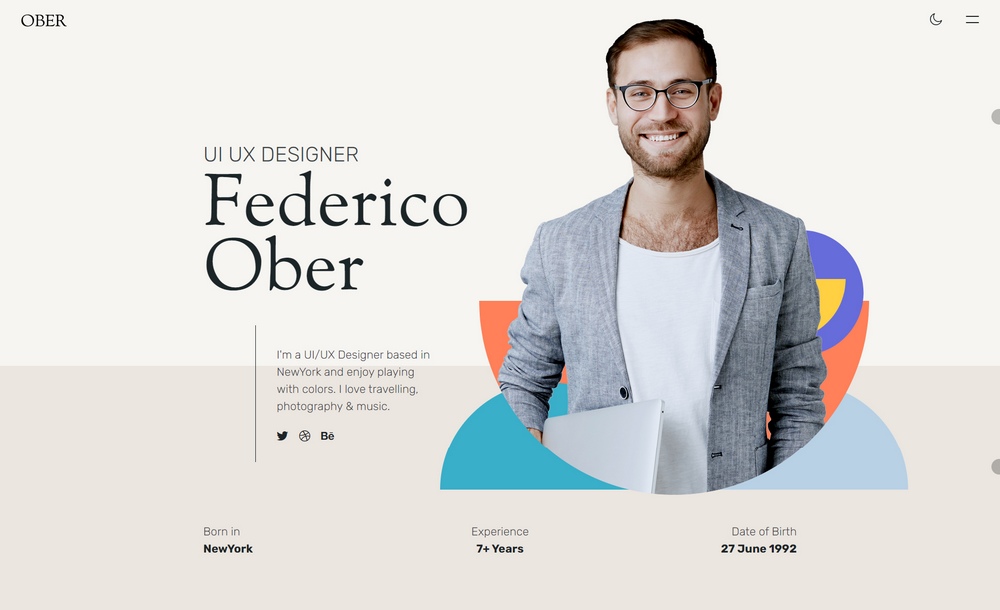 Most students won't be as lucky as Ryan and have projects to showcase on their websites. In such cases, you can create an online resume website to help land a job. Ober WordPress theme is a great theme for making such websites.
10. Freelancer Portfolio Website Example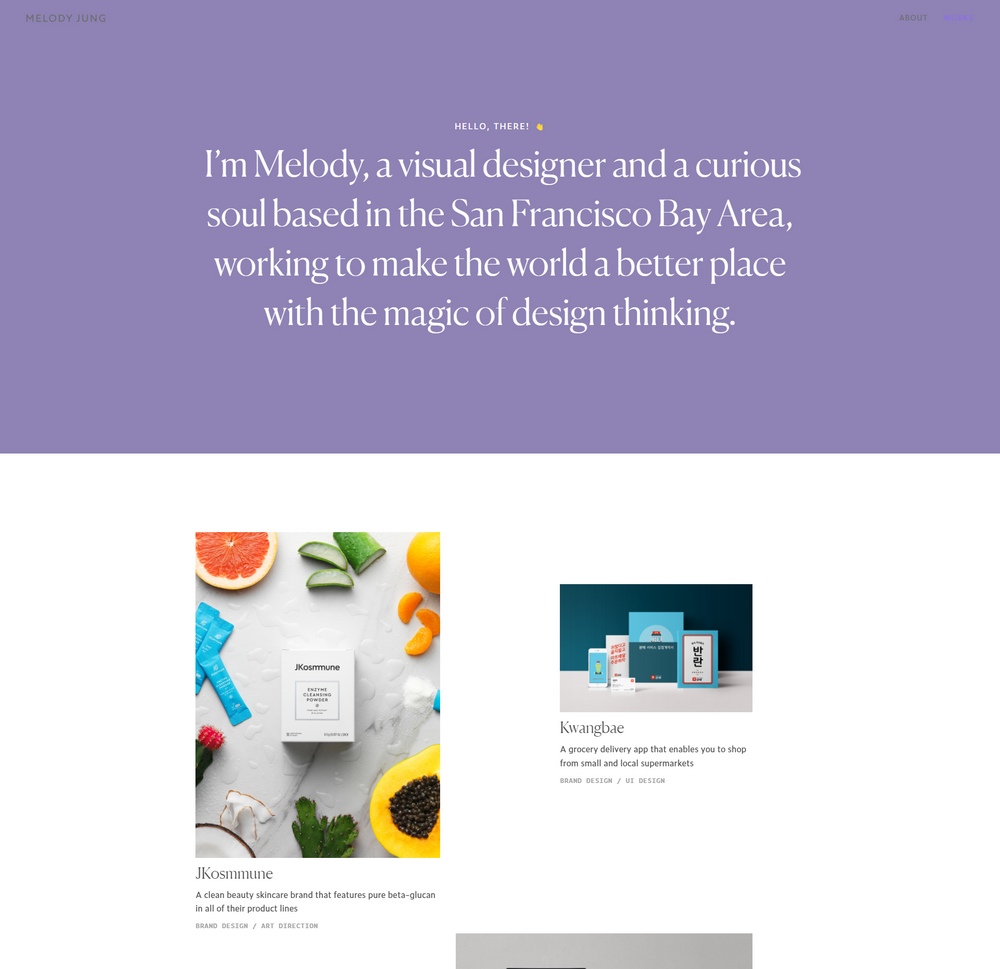 For freelancers, the personal portfolio website becomes part of their marketing process. Without a great portfolio, you'll have a hard time convincing clients of your abilities.
Freelance brand designer Melody Jung has a brilliant personal portfolio website that not only looks professional but also showcase case studies very effectively. You can learn a lot from this site design.
Recommended WordPress Theme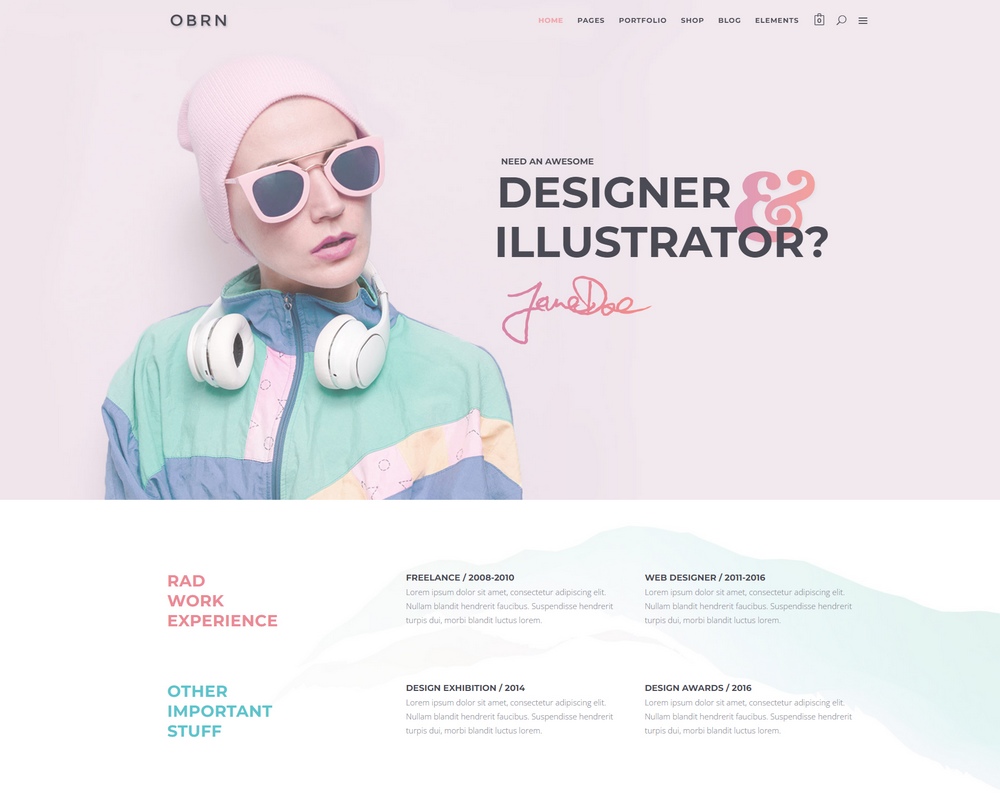 You can use the Oberon WordPress theme to design a cool freelance portfolio website, maybe even better than Melody's website. It includes multiple homepage designs to choose from.
11. Front-End Developer Portfolio Website Example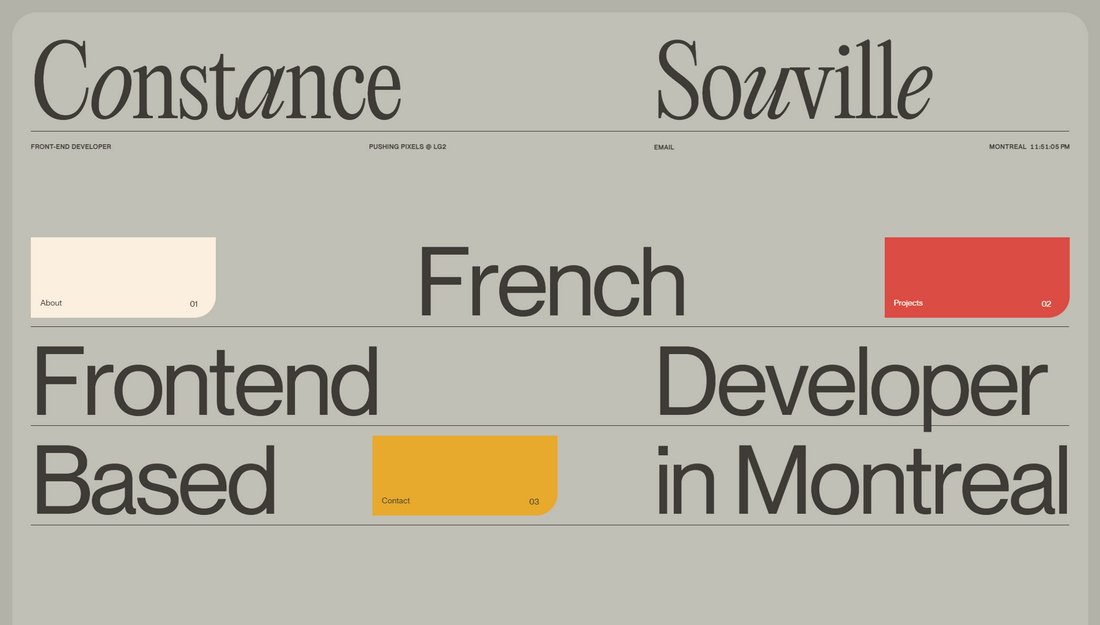 Front-end developers are often responsible for giving life to a vision and creating an overall smooth experience for the users. And, as a professional, your portfolio should also express that same premise.
Constance Souville, a front-end developer from France with years of experience understood this assignment quite too well. This portfolio creates a sense of professionalism from the start. Everything from typography to the color palette and the subtle 2D animations are crafted to perfection.
Recommended WordPress Theme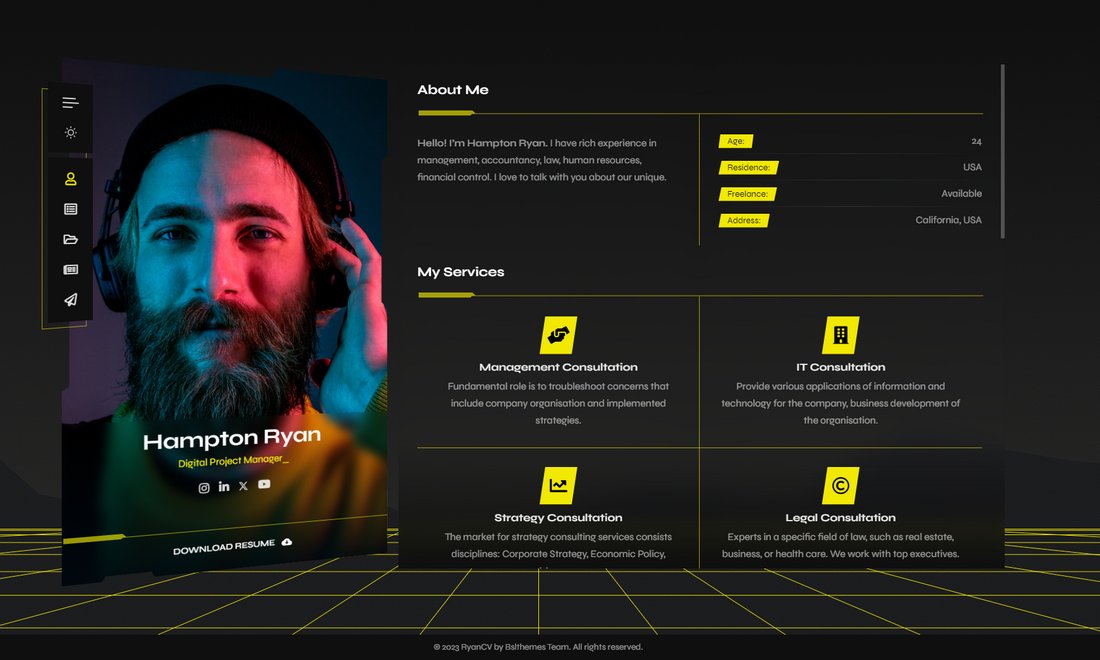 RyanCV is a great theme you can use to create a website for not just a front-end developer but also for many other professionals. It has a CV-style design where you can summarize your skills and experience in a simple way.
12. Musician Portfolio Website Example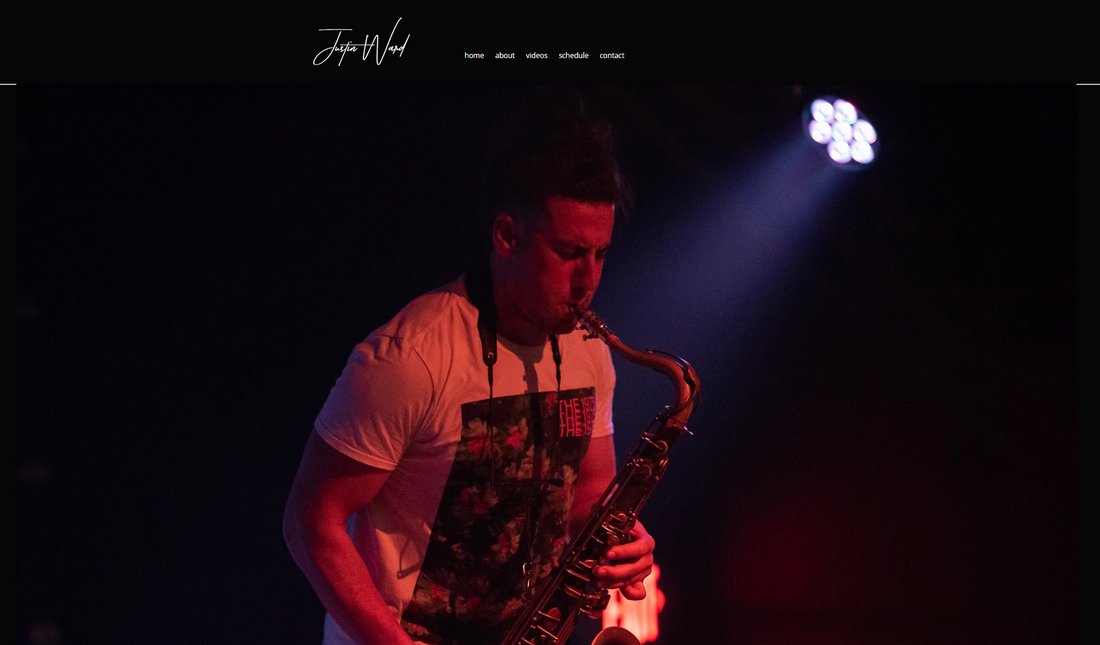 As a musician, you are your brand identity. That's why almost every musician uses a big photo of themselves on the portfolio website.
Justin Ward's portfolio website also follows the traditional musician website layout. It has a simple header with a large photo of the artist. Along with a few links to learn more about his work. It's simple yet effective.
Recommended WordPress Theme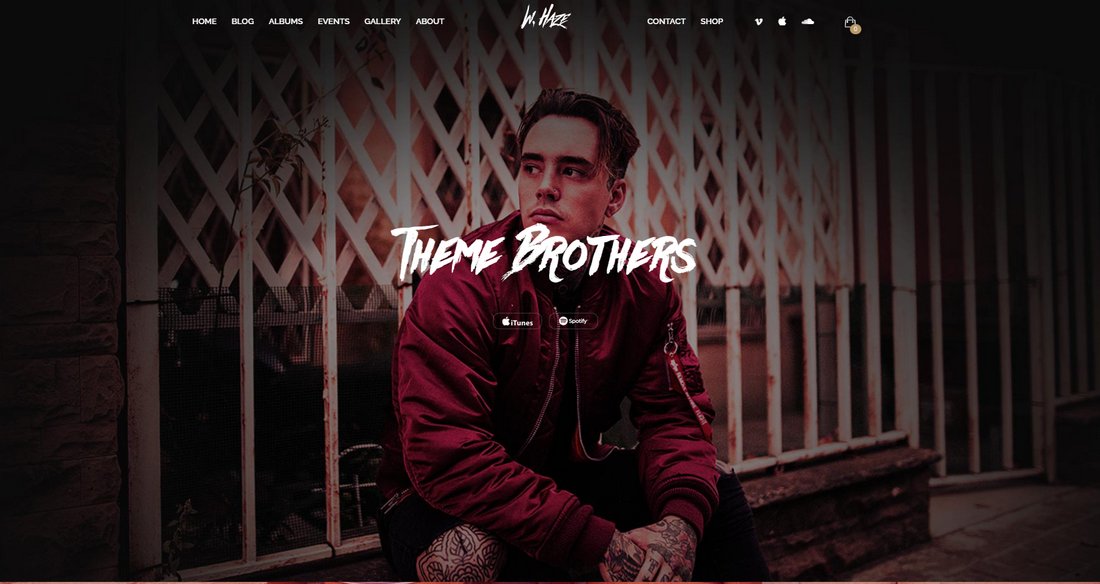 With the Aqura WordPress theme, you can create websites for all kinds of musicians and artists. It has multiple styles of homepage layouts, including one very similar to Justin's website.
13. Film Director Portfolio Website Example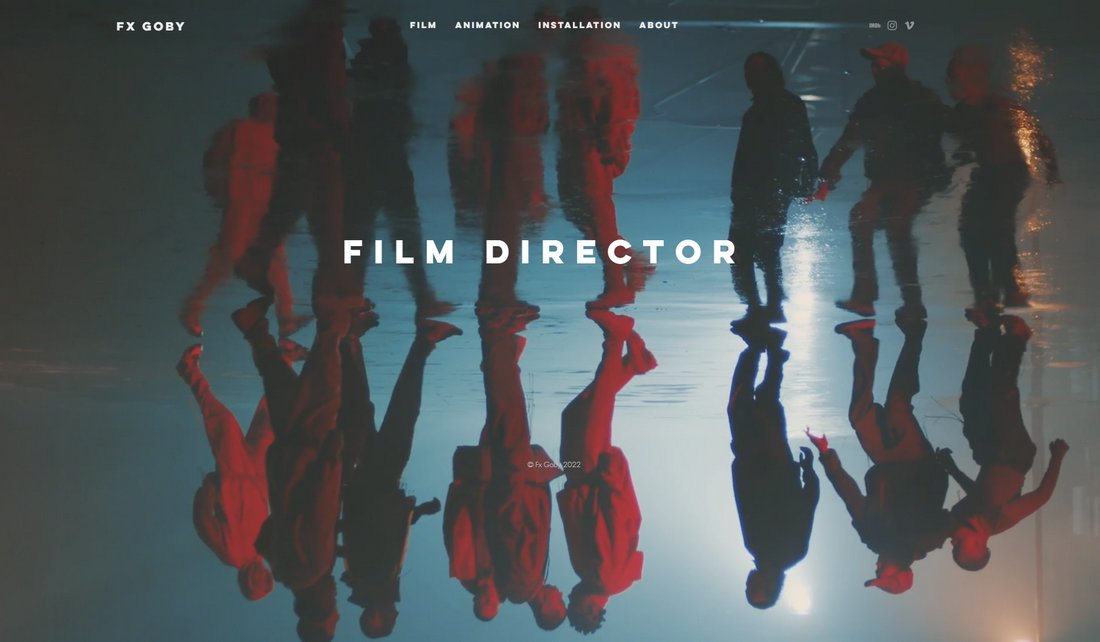 Film directors love to show off their best work on their portfolio websites and that usually come in the form of scenes from their movies, documentaries, and trailers.
Fx Goby is an award-winning director who also uses a video-centric portfolio website design. The fullscreen video header gives center stage to their best work.
Recommended WordPress Theme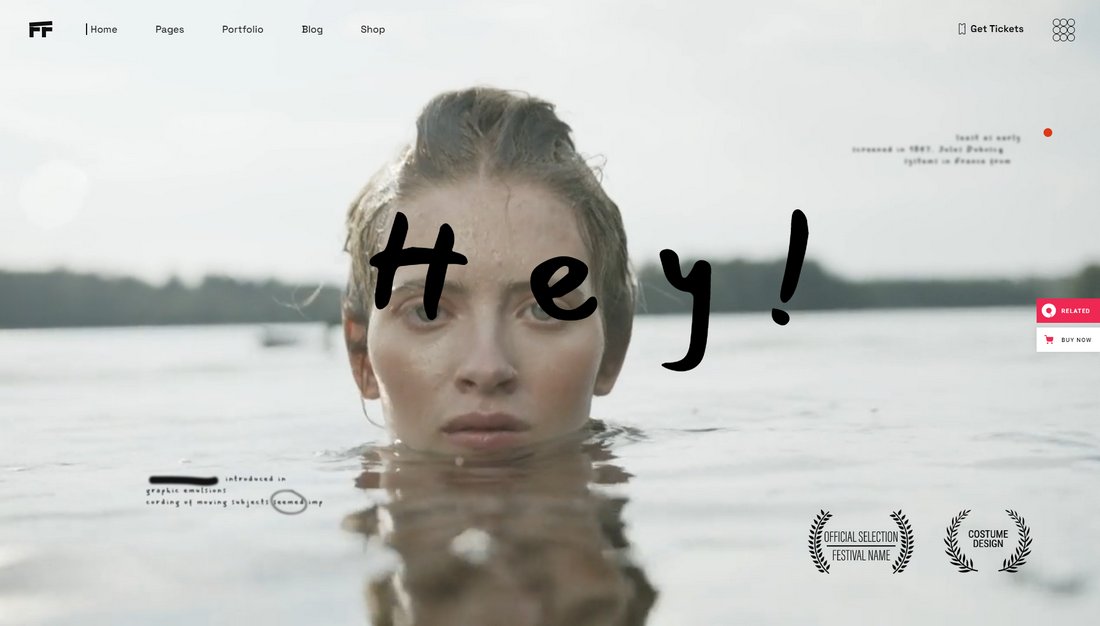 FirstFrame is a WordPress theme built just for movie and film production websites. You can use it to make portfolio websites for film directors, editors, and even create landing pages for movies.
14. Brand Designer Portfolio Website Example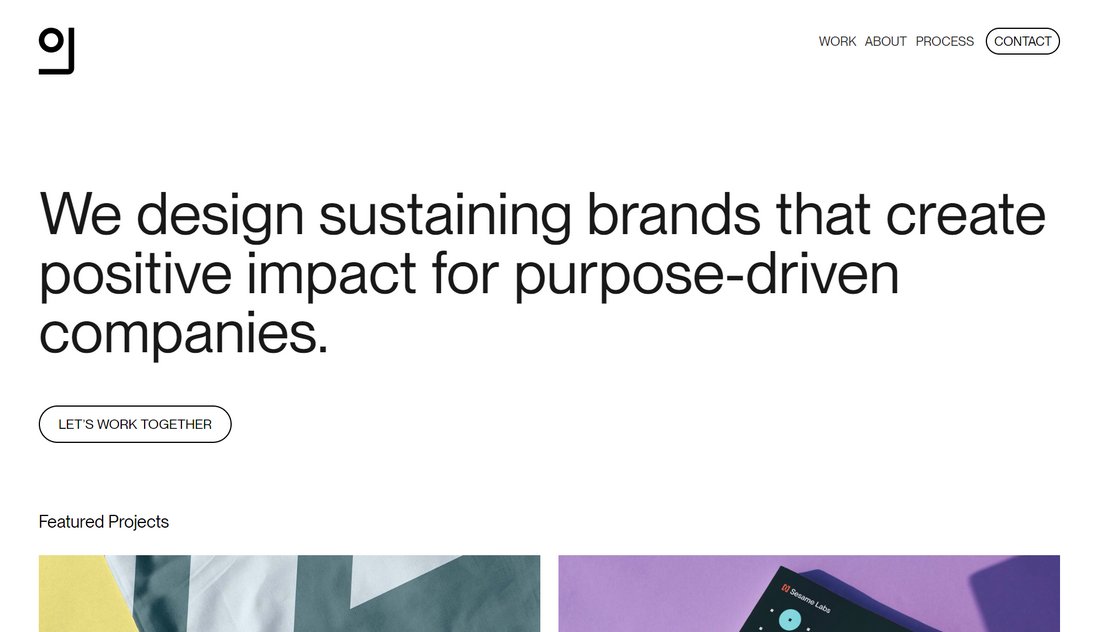 Designing an entire identity for a brand is challenging. There are a lot of responsibilities involved and you need to be very knowledgeable about the industry to undertake such a big project.
Like most brand designers, Jared Granger also lets their work do the talking for the portfolio website. The neatly organized case studies show how talented this designer really is and there's no need to say more.
Recommended WordPress Theme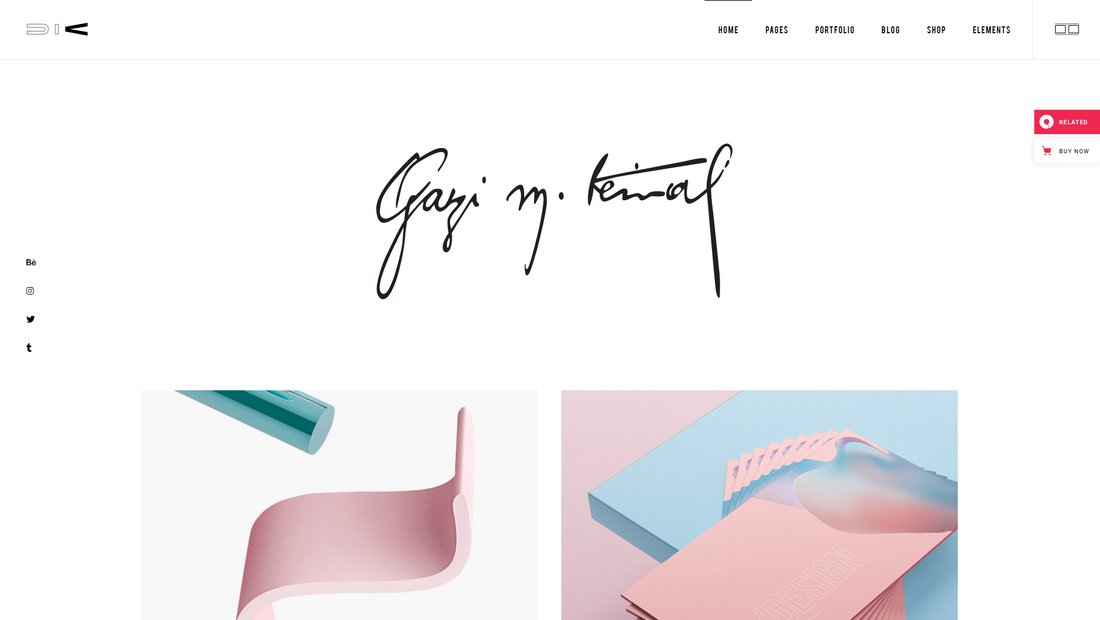 Ultraviolette is the perfect WordPress theme for building a website for a brand designer. In fact, it has a homepage layout that looks just like Jared's website.
15. Game Developer Portfolio Website Example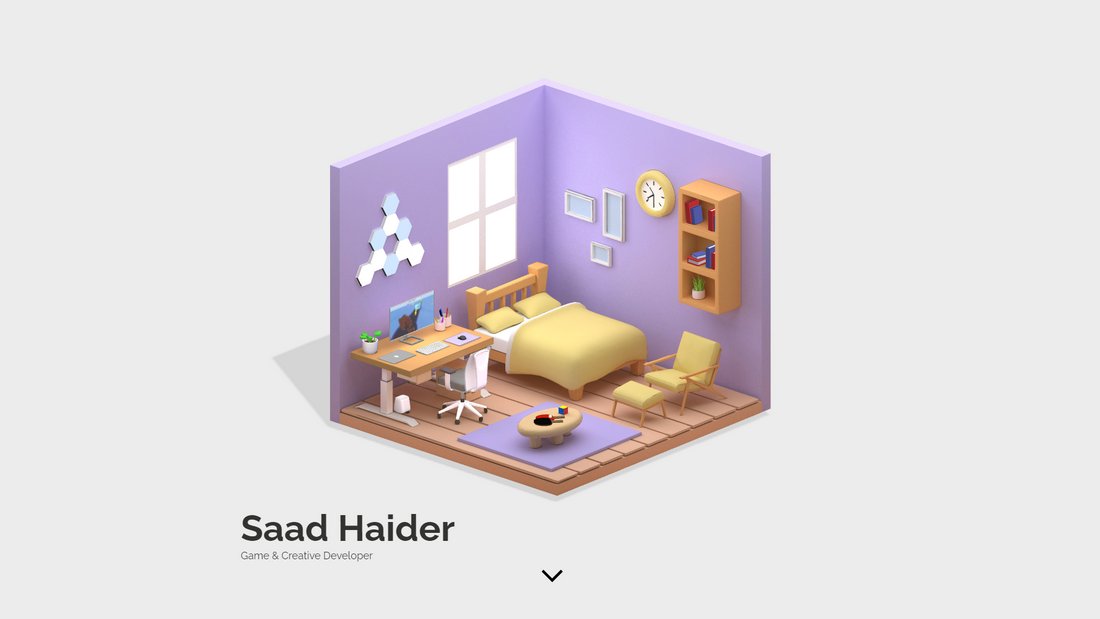 Game developers show off their skills by creating portfolio websites full of interactions and animations. It's the easiest way to grab the attention of the visitor and the potential client.
Saad Haider's portfolio website lives up to this expectation. It features a beautifully animated design that changes as you scroll down on the website.
Recommended WordPress Theme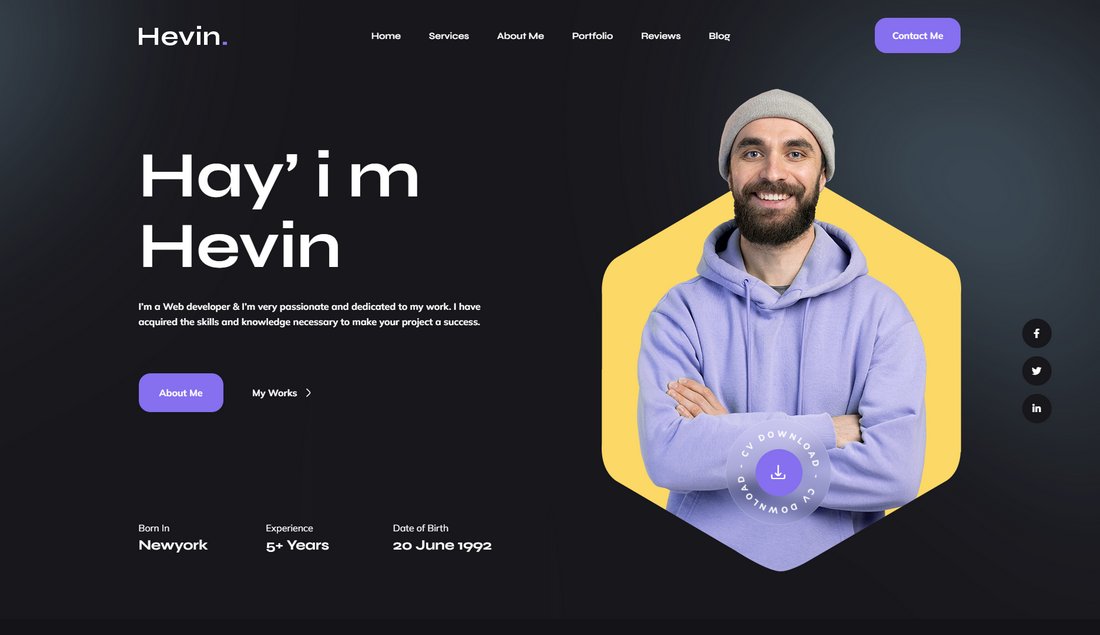 Developing an interactive and animated portfolio website will take a lot of time and effort. While you develop that site on the side, you can use a WordPress theme like Hevin to have a professional website up and running right away to attract new clients.
Conclusion
Designing a personal portfolio website is a sophisticated process. You need to think carefully about your personal branding, positioning, and case studies to make your portfolio more effective.
So we encourage you to explore more personal portfolio design examples and theme designs before making any decisions.
You can check out best Portfolio WordPress themes collection for more inspiration. You may also want to read our best free hosting guide and cheapest WordPress hosting sites list.
Looking for WordPress hosting? We use Kinsta. They offer world-class WordPress hosting, built to keep your website fast, secure, and always online.