27+ Best Newborn Lightroom Presets (Free Baby Photography Presets) 2023
Bringing a new life into this world is a magical experience that is hard to capture. Yet that doesn't mean we don't try! Many of us take pictures of our newborns to try and capture those special moments forever.
However, what about making those pictures a little extra special? The best way to do this, without much effort, is through newborn Lightroom presets. These Lightroom presets for newborn photography will help to enhance your memories, and make them stand out in years to come.
It can be hard to know where to start with editing newborn photos in Lightroom. So, we've compiled a range of premium, and free newborn Lightroom presets.
Read on to see our range of premium and free newborn Lightroom presets!
Get everything you need to supercharge your Adobe Lightroom workflow. From just $16, get unlimited access to thousands of Lightroom presets, Photoshop actions, templates, graphics, fonts and photos.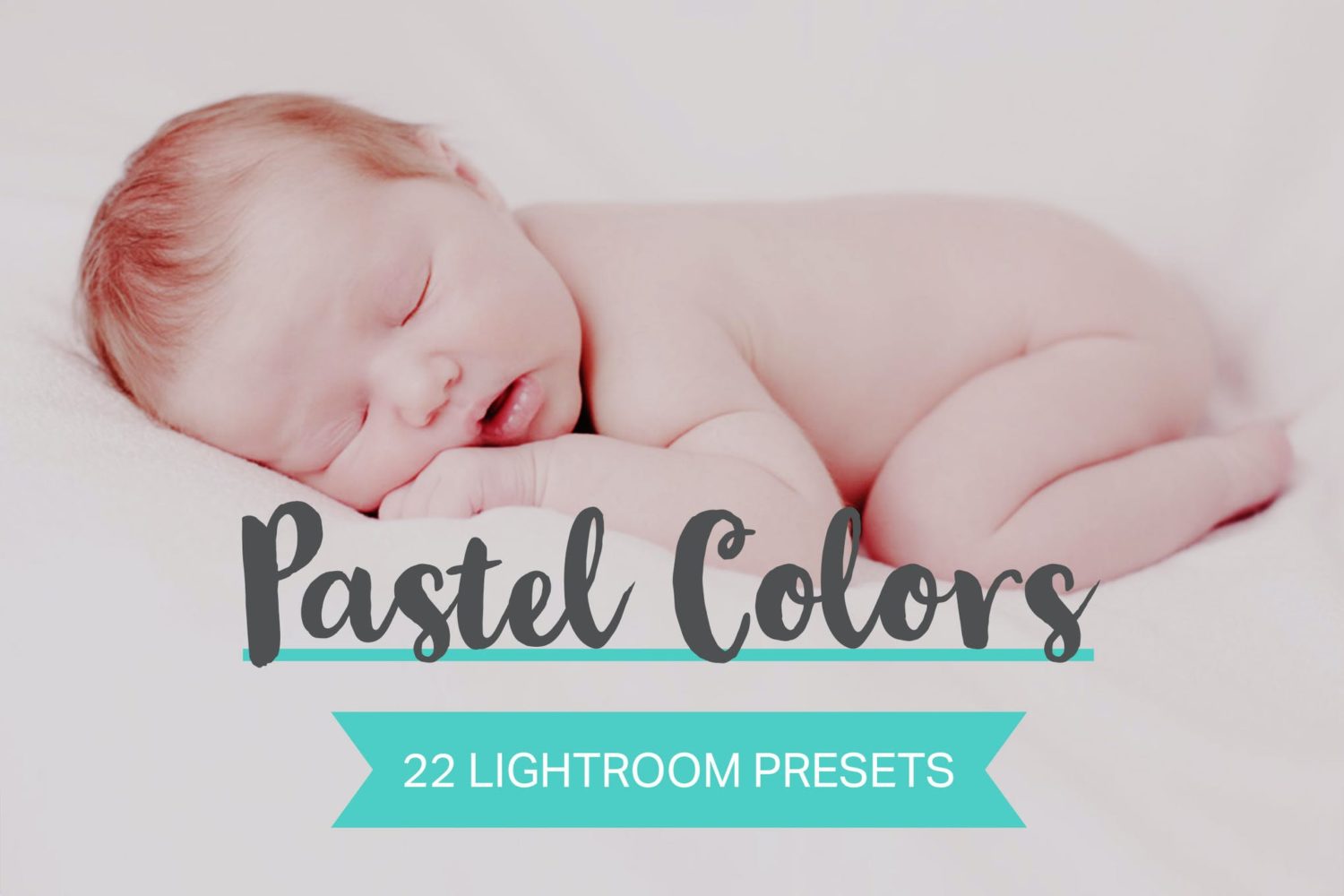 Pastel is a great way to bring that soft atmosphere of parental love to your shots. With this collection, you'll have twenty-two different pastel-styled Lightroom presets for newborn photography, with each one providing that timeless loving, and caring aesthetic with ease.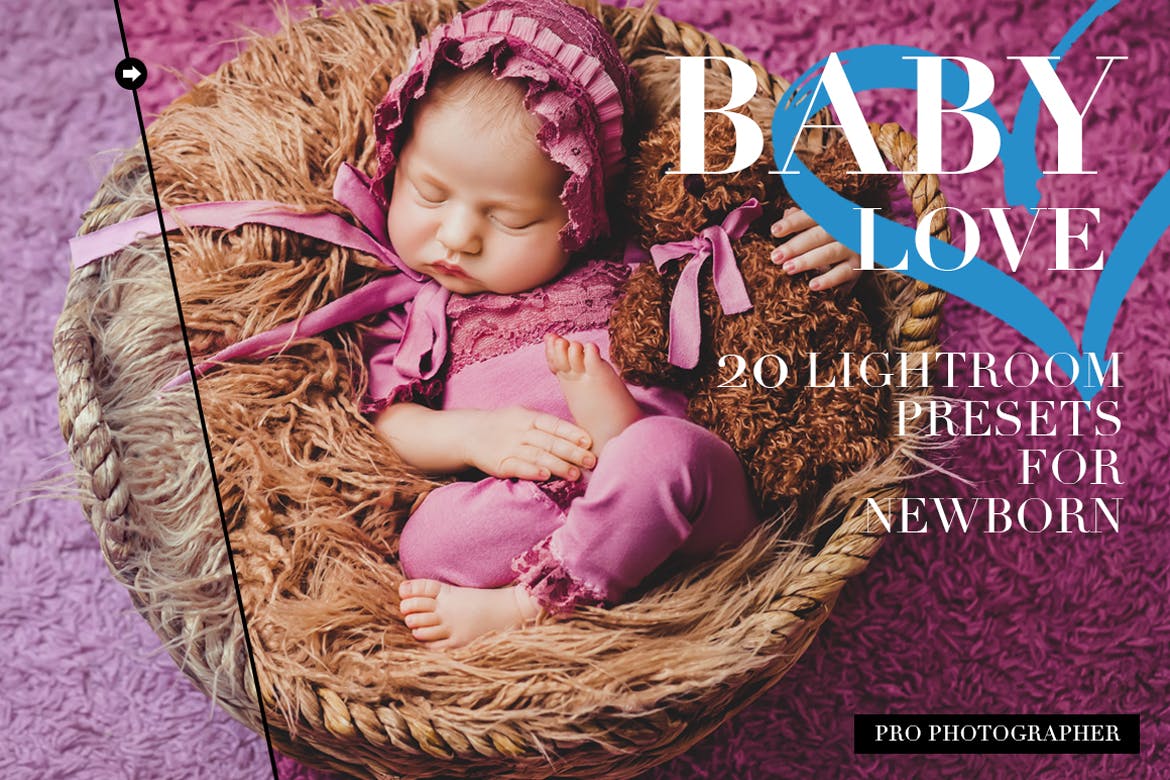 Make those once-in-a-lifetime newborn shots count with this collection of twenty different Lightroom baby presets that provide everything you need to tailor your newborn photograph in an impressive fashion. The package is easy to use, and editing is as simple as a few clicks.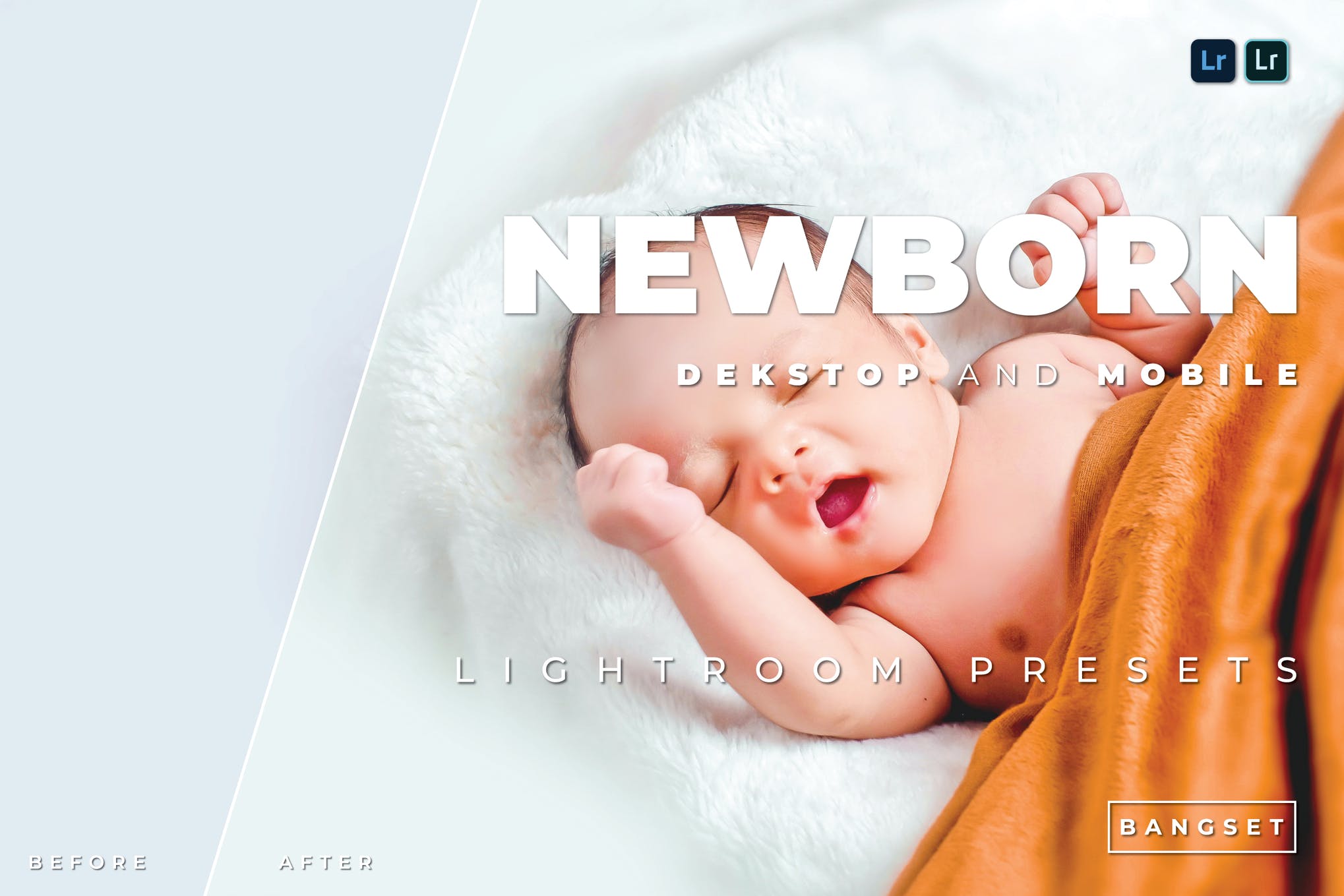 This Lightroom collection provides you with ten incredibly remarkable presets that will take your newborn photos to next level. Created with the soft, and supple skin of a baby, these presets are easy-to-use for beginners and professionals alike. In our opinion, editing newborn photos in Lightroom has never been easier.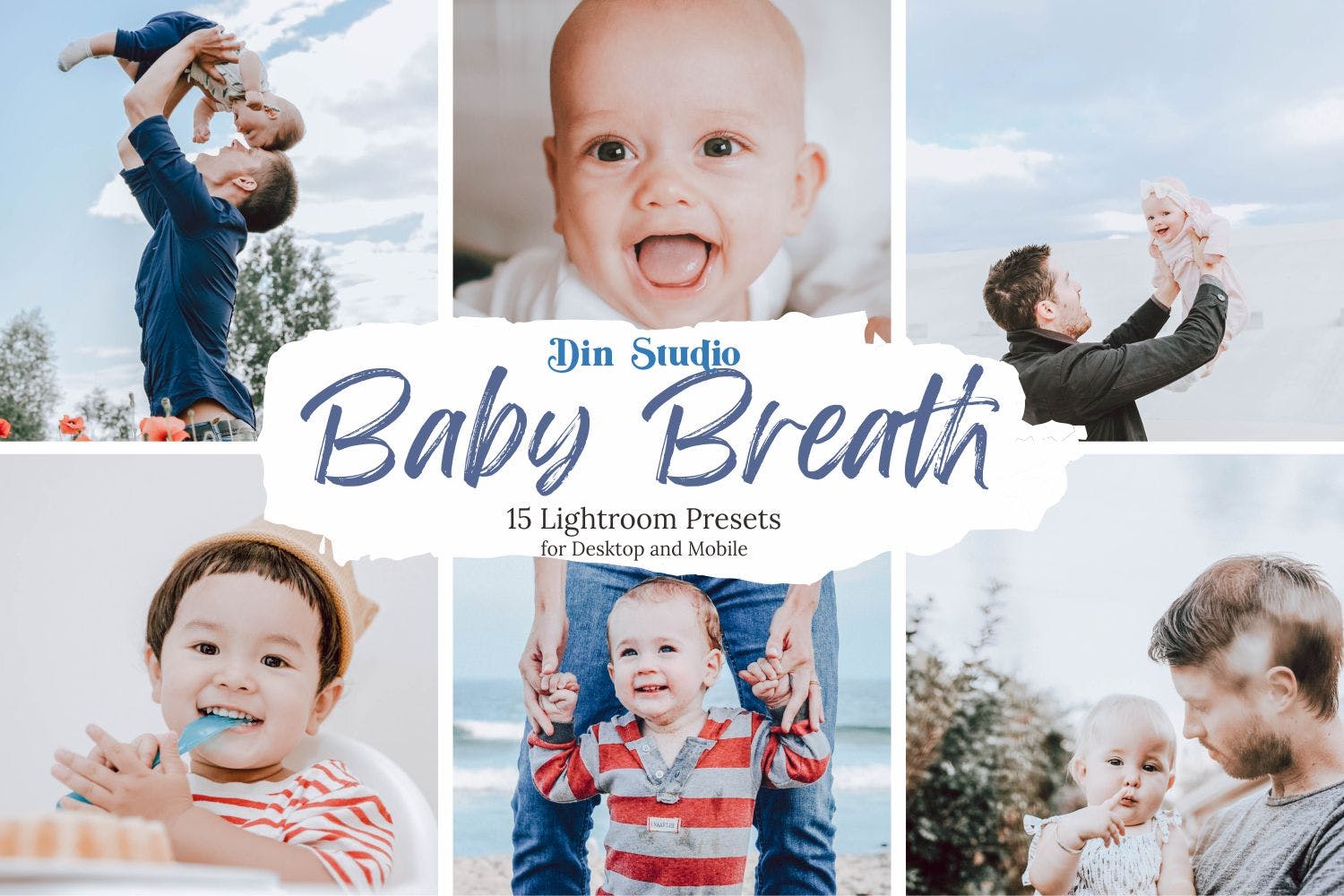 The Baby Breath Lightroom preset collection will provide you with fifteen preset options to help create stunning newborn photos. With presets for almost every occasion, you'll have no shortage of options as you tailor lifelong memories in a flash.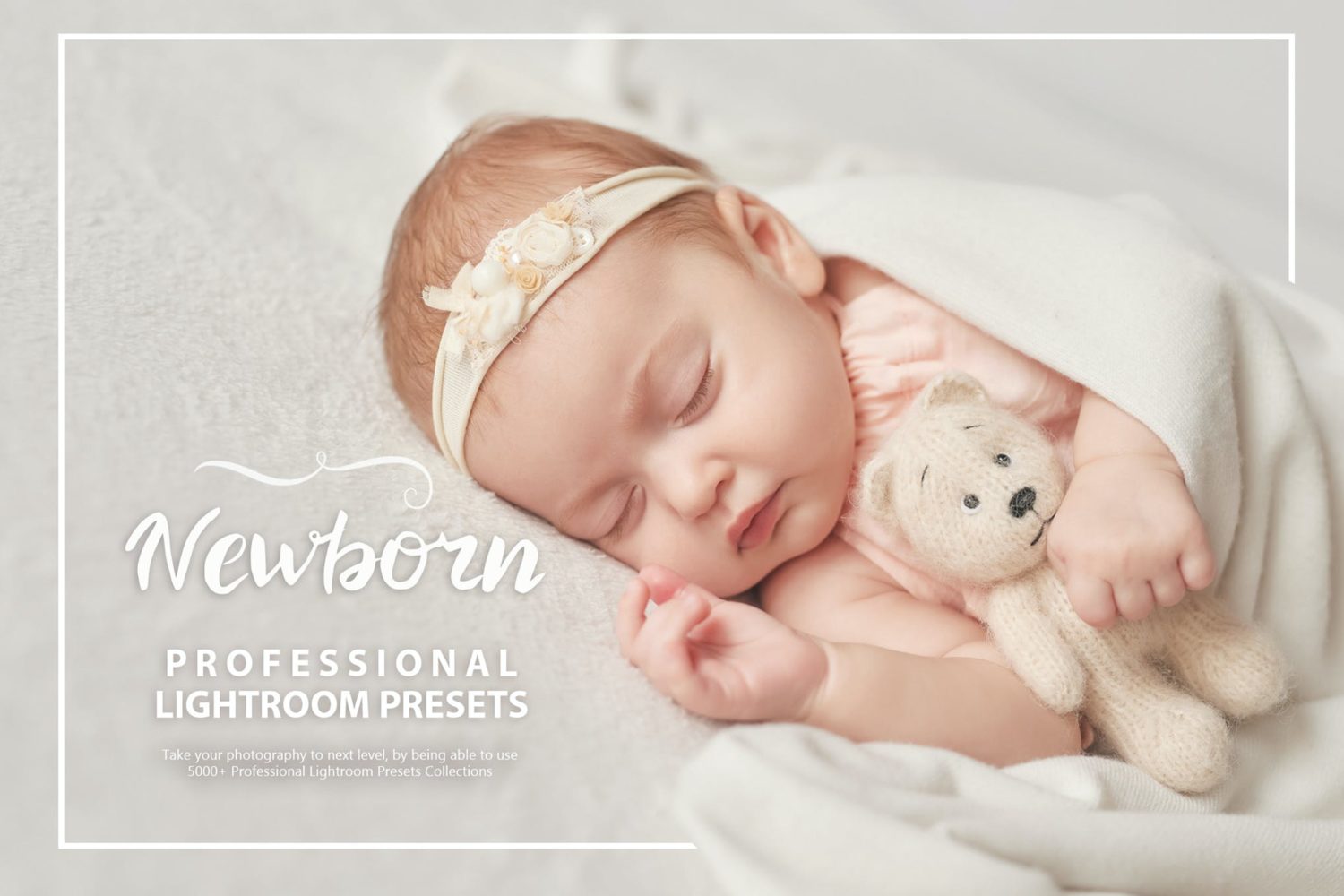 You don't have to spend hours editing the new family member's photos all thanks to this bundle of Lightroom presets for newborn photography. With fifty different presets, all tailored towards making your newborn photos stand out, you'll have lasting memories without having any prior editing experience in Lightroom.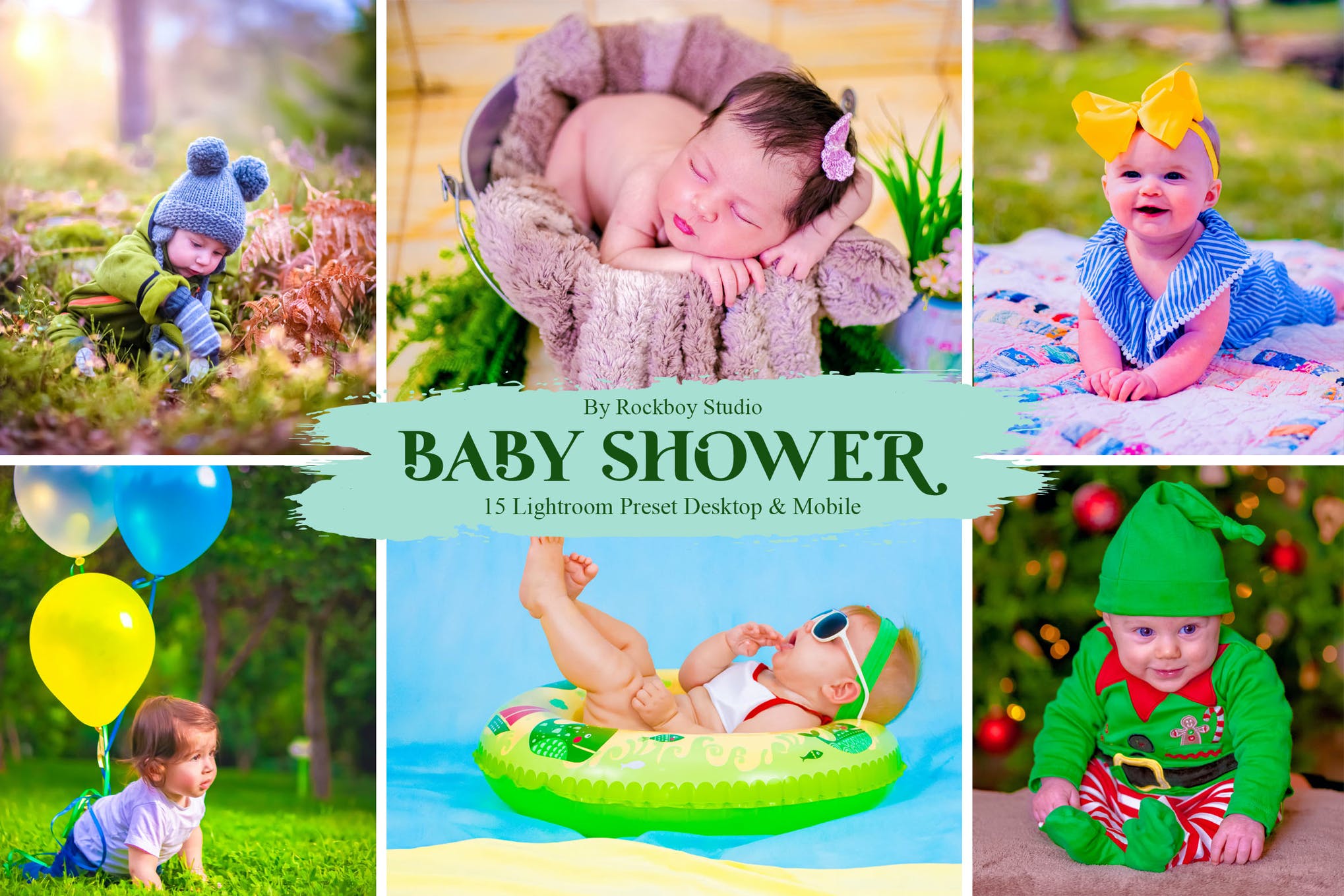 If you're looking to hunt down the best Lightroom presets for newborn photography, the above-featured product deserves to make it to your shortlist. The presets will enhance the features of the newborn, add bright tones, and liven up the overall atmosphere.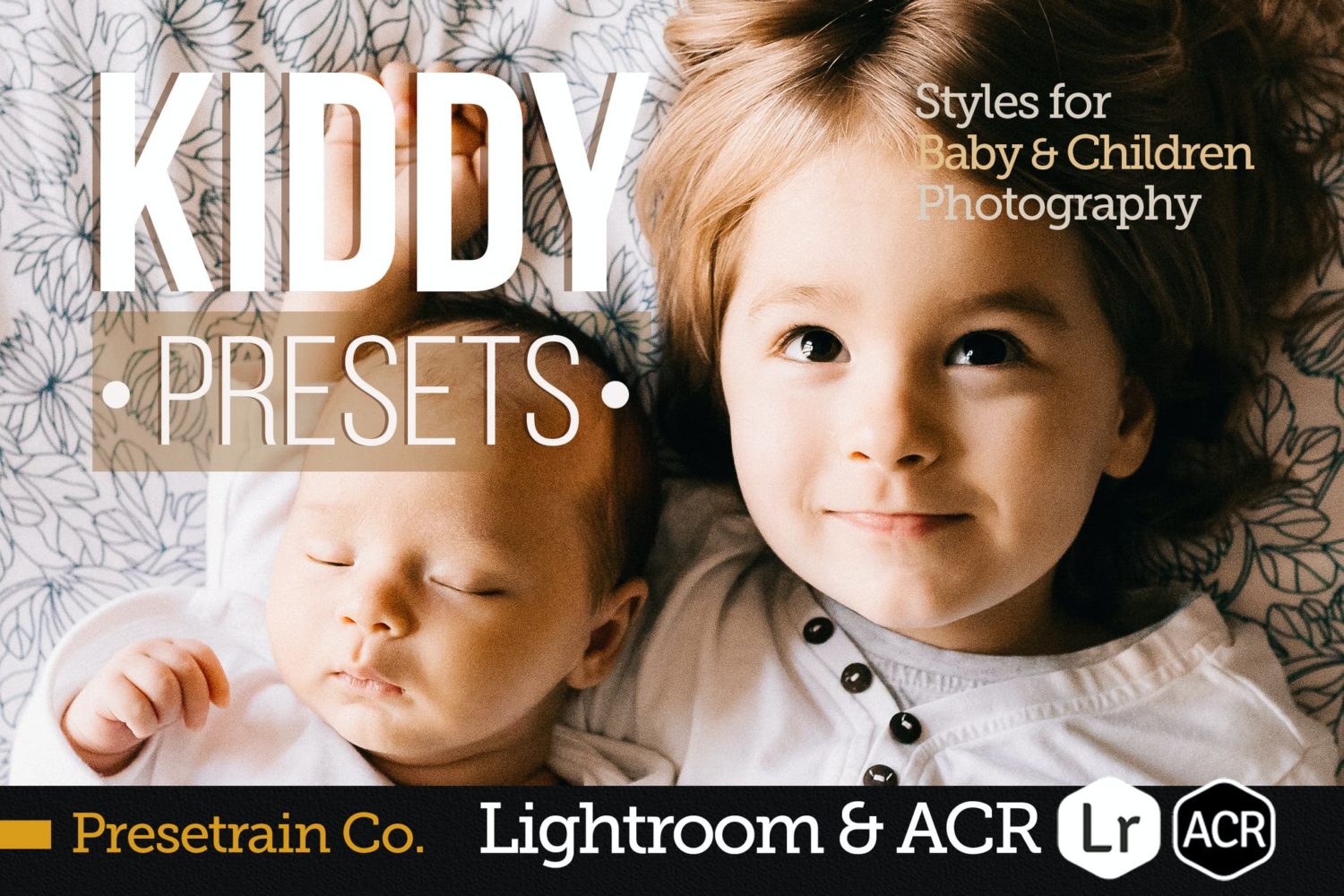 Kiddy is a must-have Lightroom preset kit for anybody looking to tailor their newborn shots in a captivating fashion. Providing you with seventeen different preset options, Kiddy allows both professionals and amateurs to transform truly beautiful pictures into lifelong memories with ease.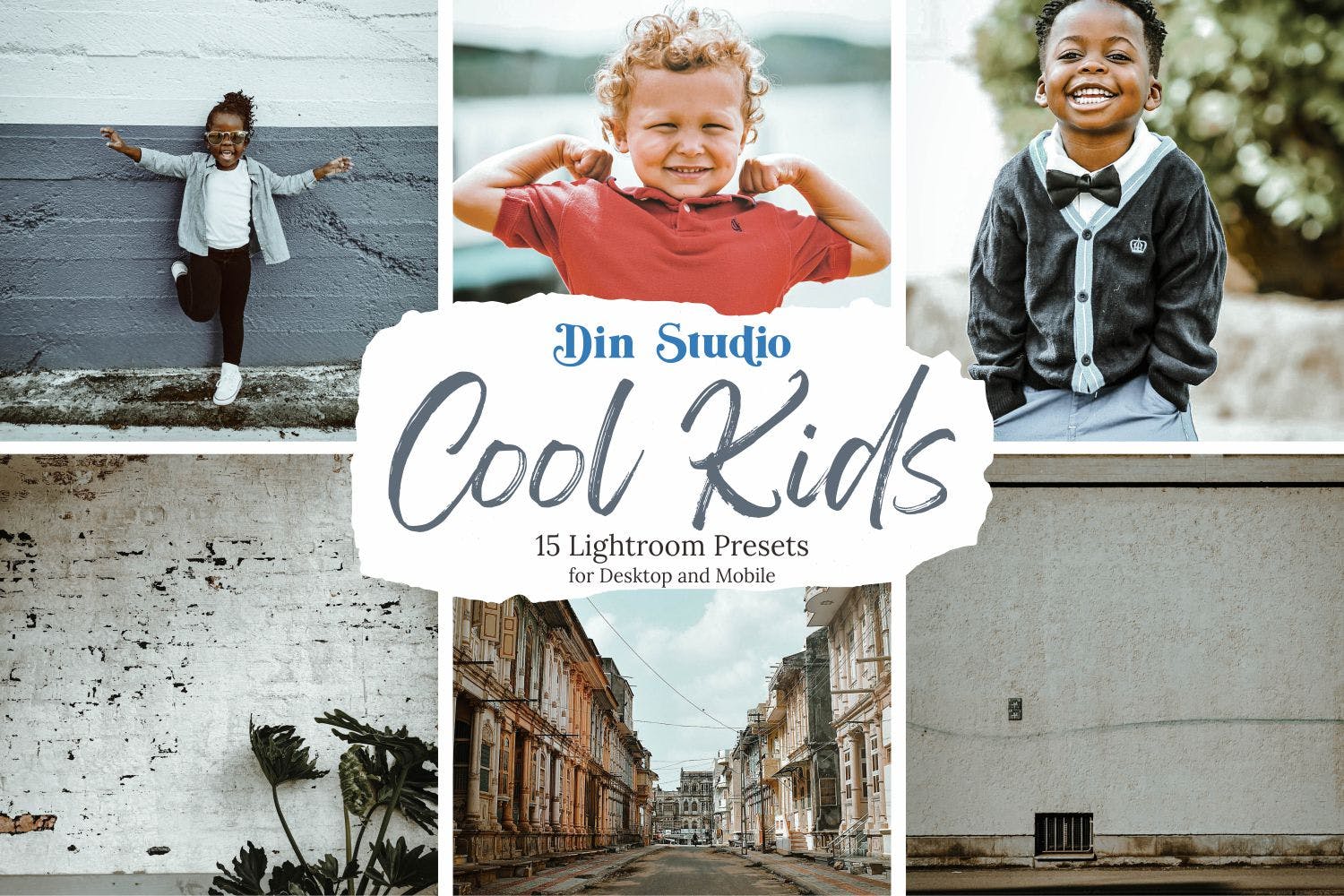 Want to bring a little personality to the table? Well now you can, with the Cool Kids set containing a range of child-friendly Lightroom presets that can provide a captivating contrast aesthetic, helping to bring out those cute and cuddly smiles!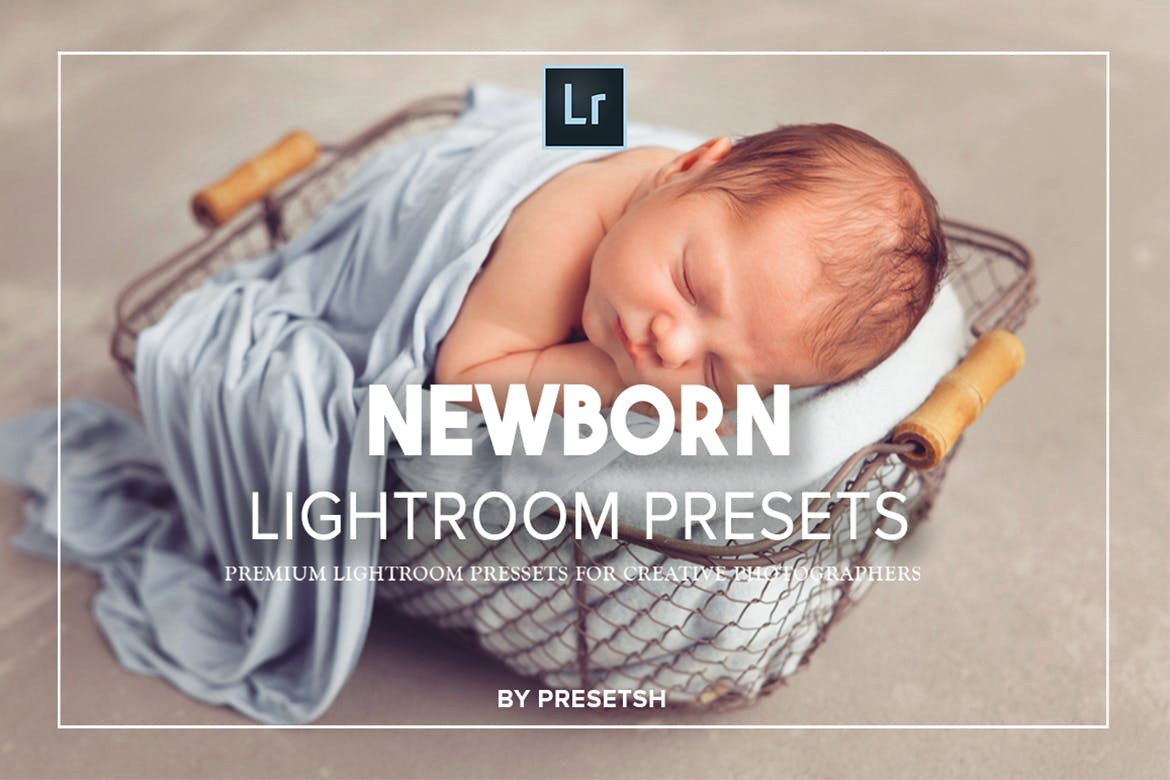 This collection of Lightroom presets is a professionally designed package specifically for Newborn photography. It provides you with twenty different preset options that are all guaranteed to provide a unique and whimsical Lightroom finish.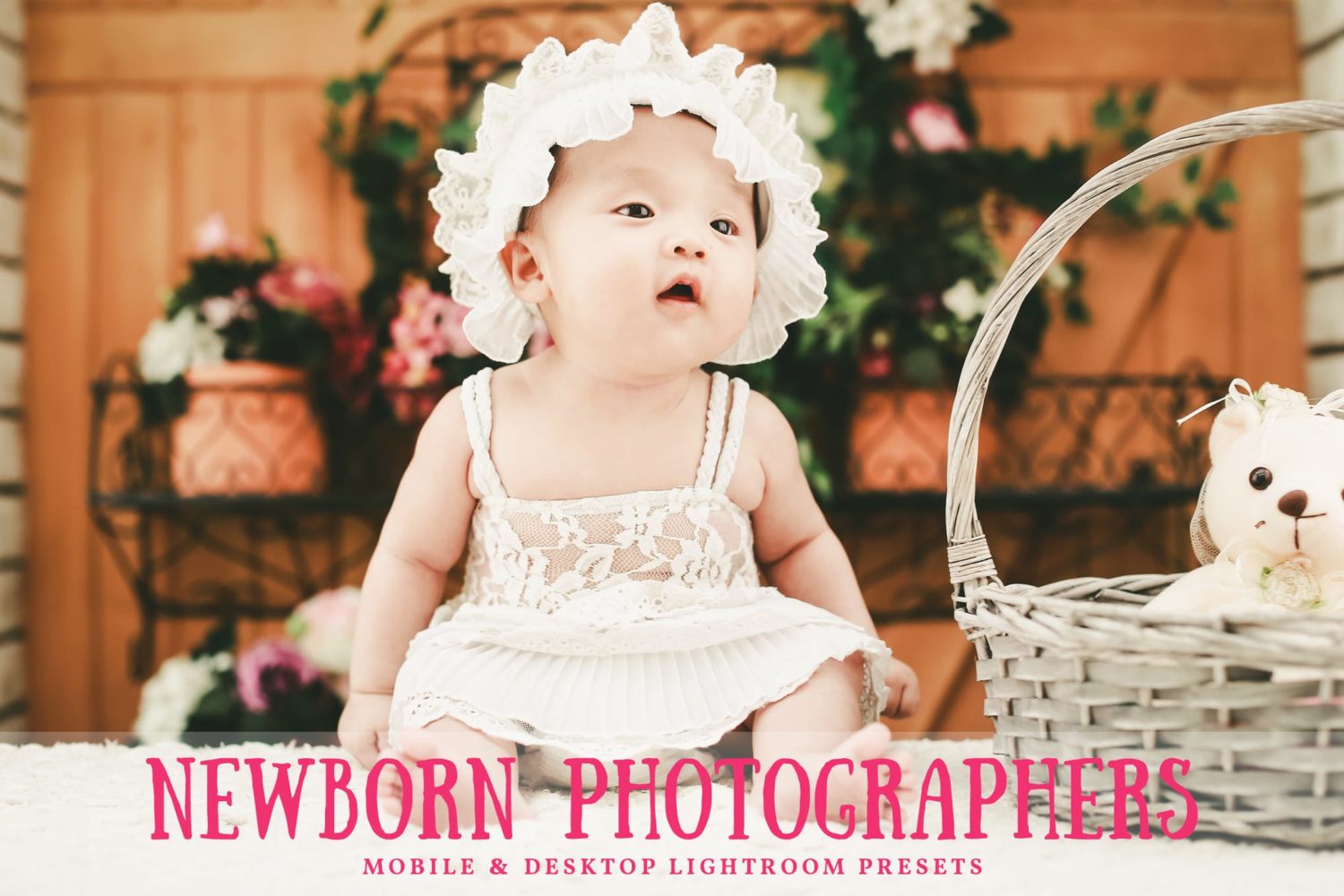 These mobile and desktop Lightroom presets will help you to bring a magical atmosphere to your newborn pictures. Using an approach to enhance the tone, and soften the contrast, the presets provide a warm and nurturing aesthetic to each and every special memory.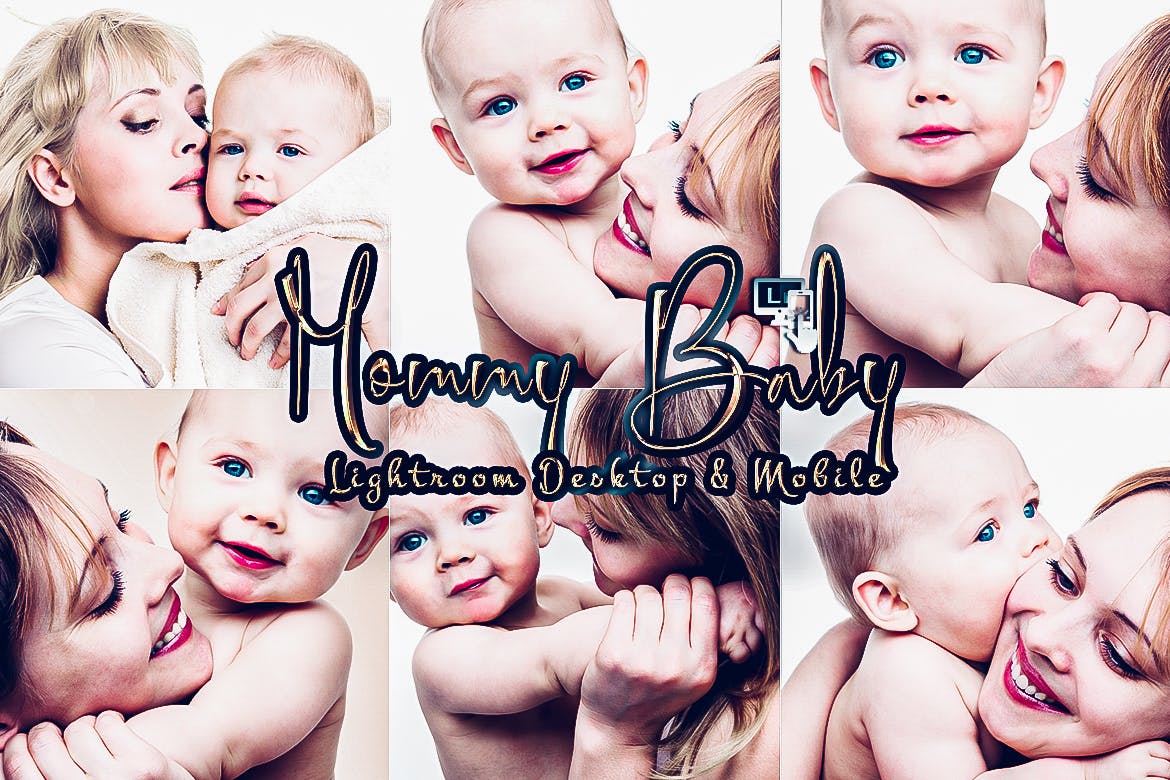 Want to take a picture with your newborn? Then consider this Mommy Baby Lightroom preset bundle, specially designed to help bring out the best in your duo pictures. The presets apply a soft, yet defined, aesthetic to your pictures with a few simple clicks.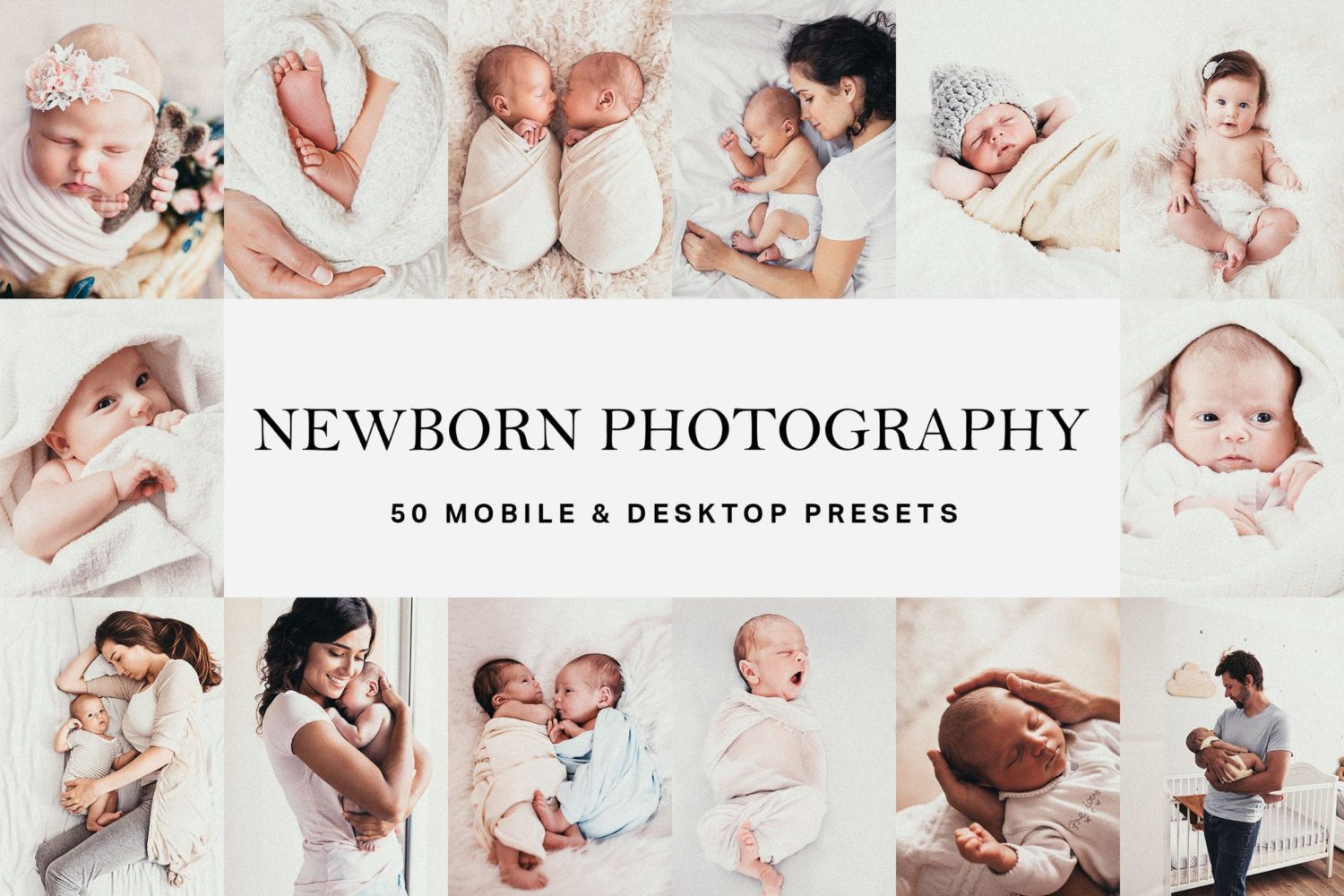 Bring a soft and light feel to your newborn pictures with this collection comprising of minimalistic, yet effective, Lightroom presets that are sure to make your newborn photos something truly magical. The package also includes LUTs.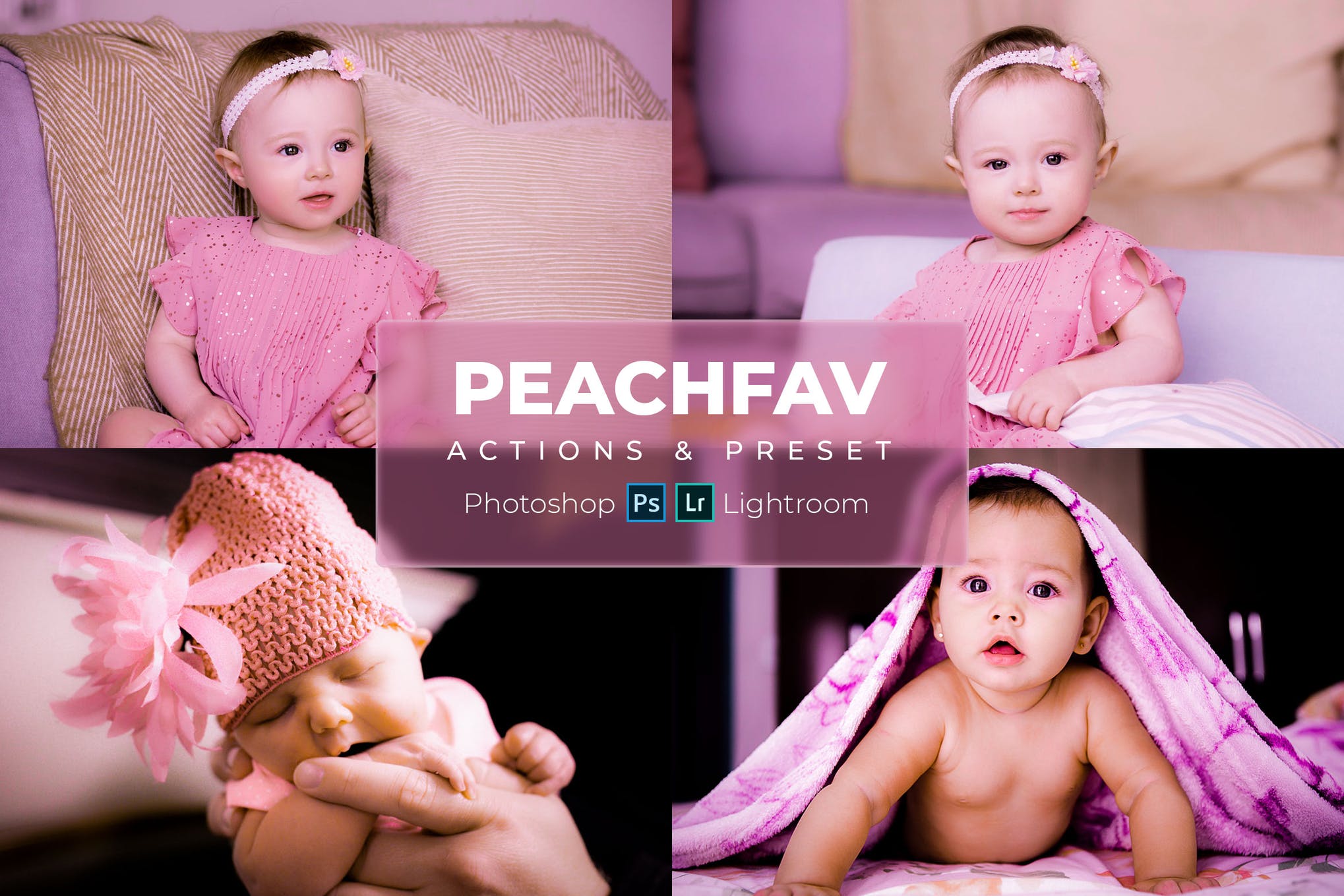 Get your hands on this Lightroom collection that will not just work on bringing peachy pastel tones to your images but also fix the common issues associated with newborn photography such as red spots, skin splotches, just to name a few.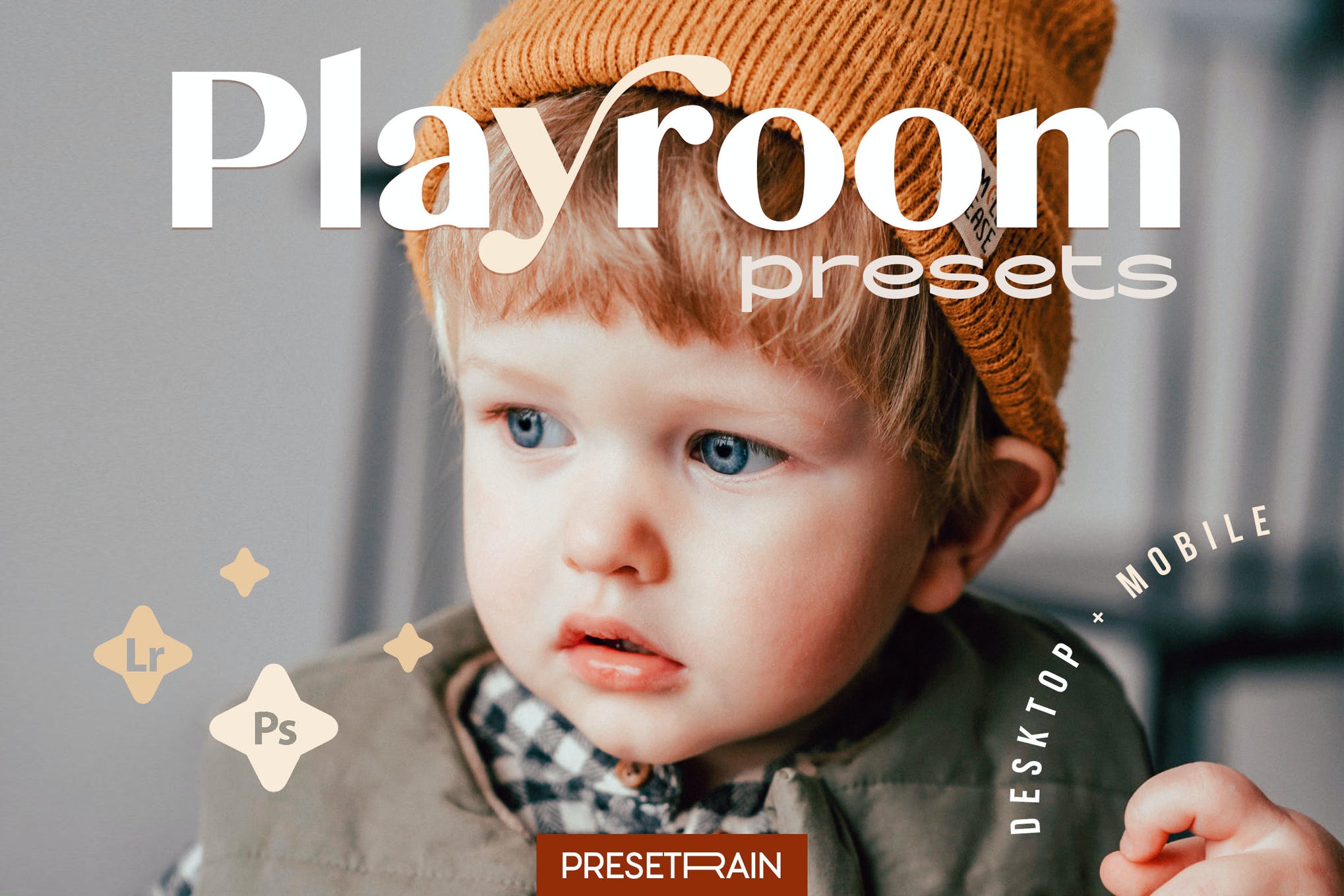 Newborn Photography is not as easy as it seems. You have to set the mood, get the style right, and take care of the peculiarities of a newborn's skin when editing. All of these tasks can be simplified with Playroom, a collection of fifteen of the best Lightroom baby presets.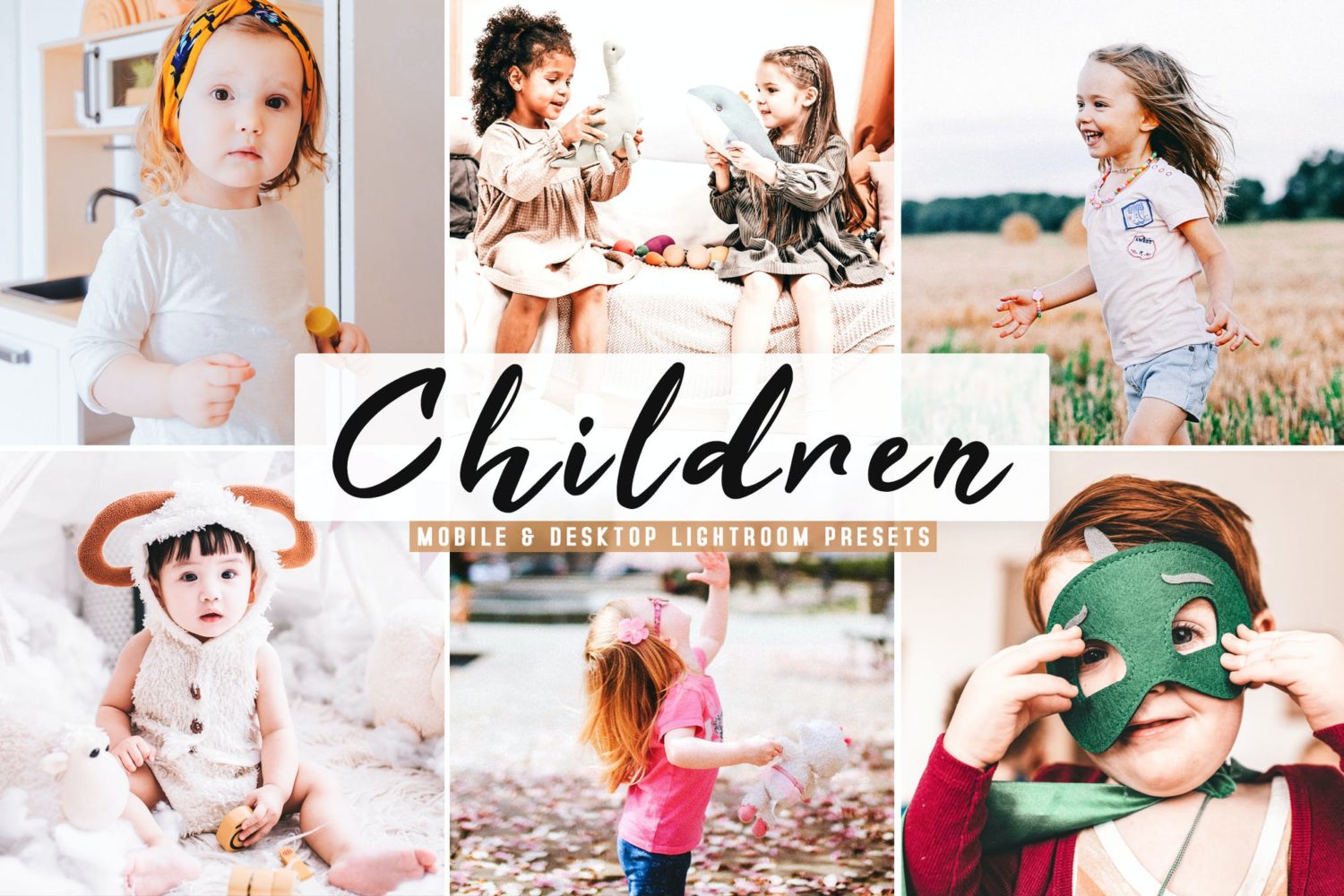 The Children mobile and desktop Lightroom preset kit will provide you with eleven different presets that give a gorgeous and attention-grabbing aesthetic to your pictures by bringing out the natural color of your photos and bathing them in a soft and beautiful haze.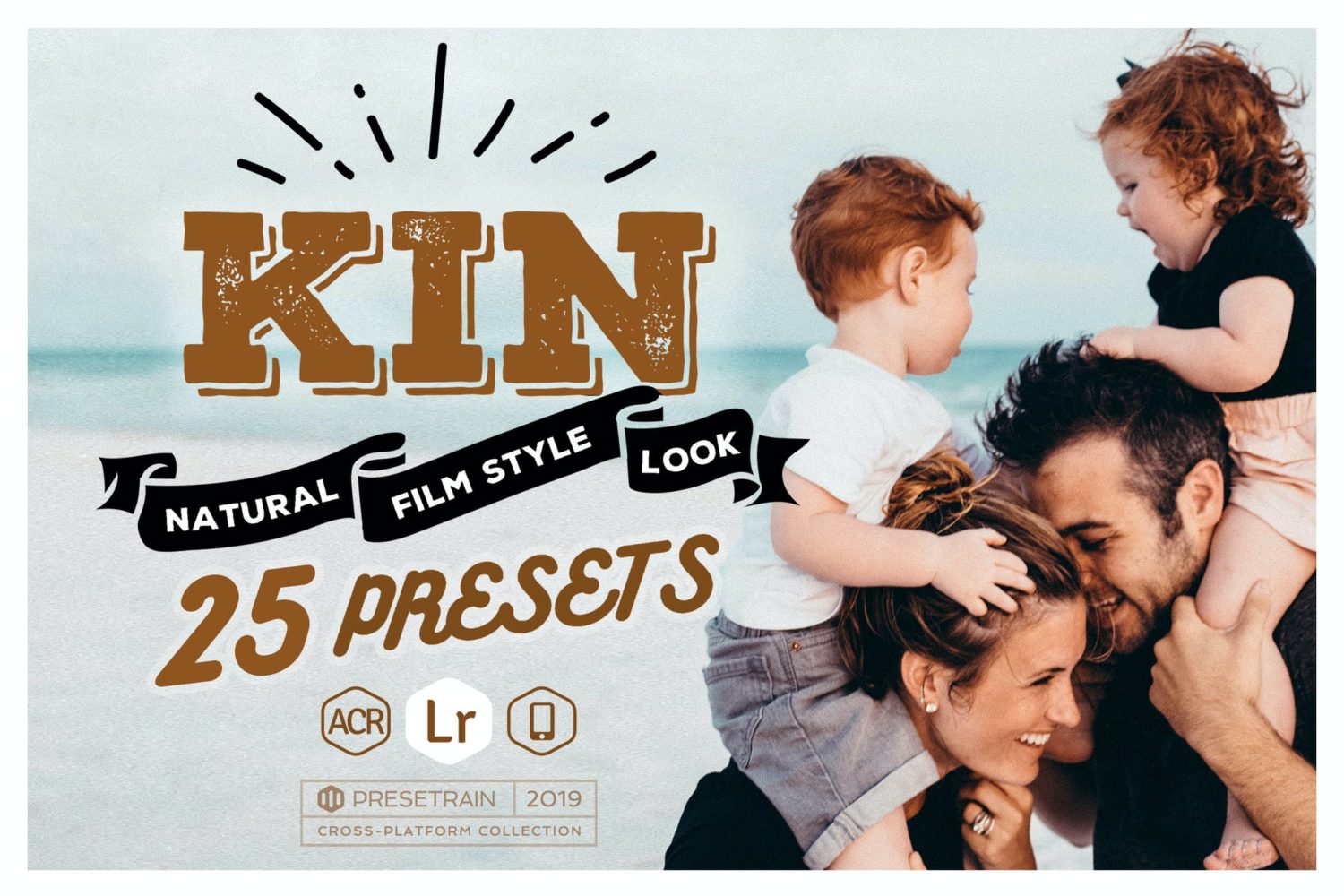 Kin is a great Lightroom preset collection offering a natural cinematic toning to your pictures with available light. There are twenty-five different presets included, all designed around different picture styles, ensuring you always have the perfect preset for the job.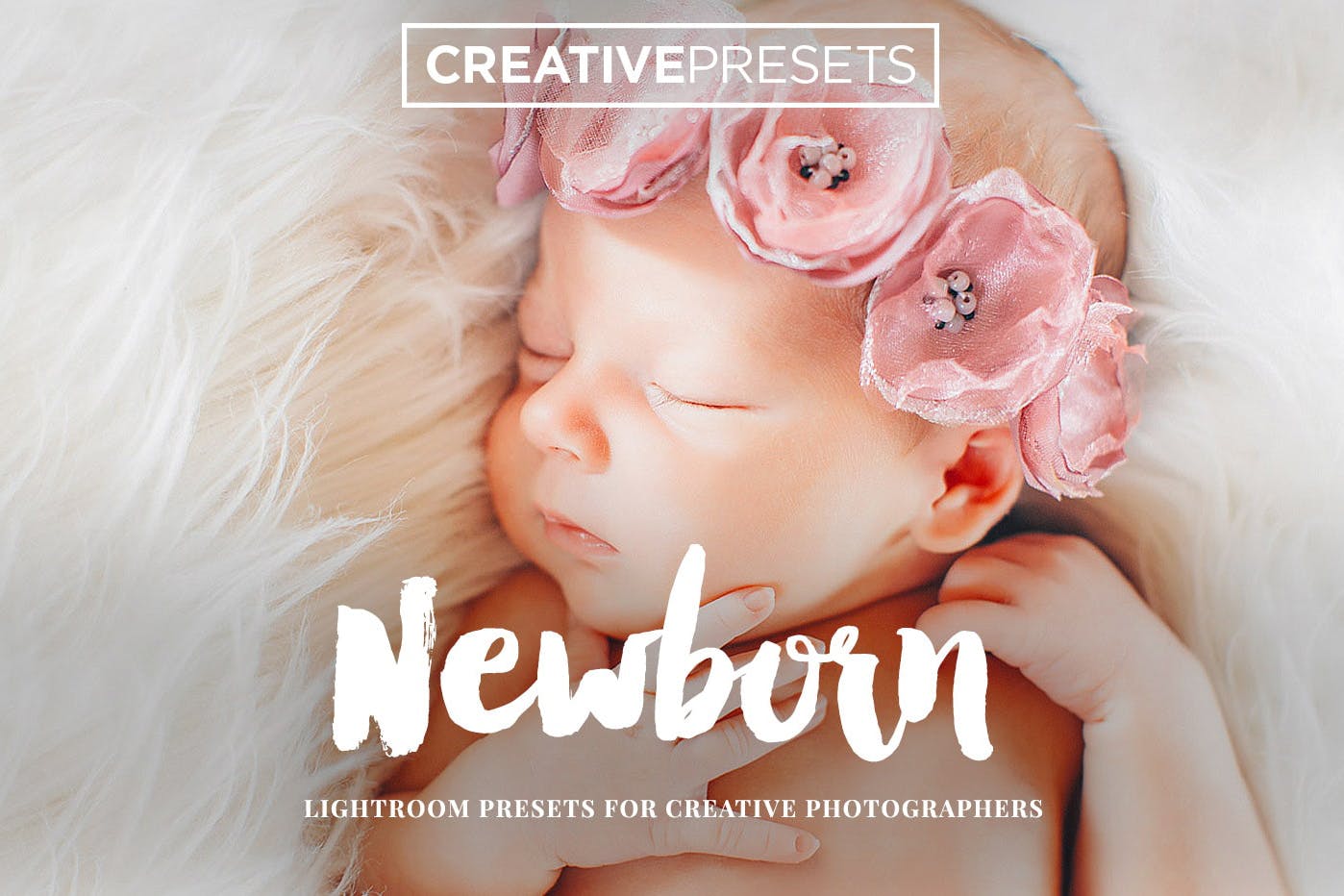 Next up we have a range of professionally designed Lightroom presets, carefully crafted to help bring out the best in any newborn picture. With a non-destructive approach, each of the thirty included presets is sure to encapsulate your newborn memories in a magical and whimsical fashion.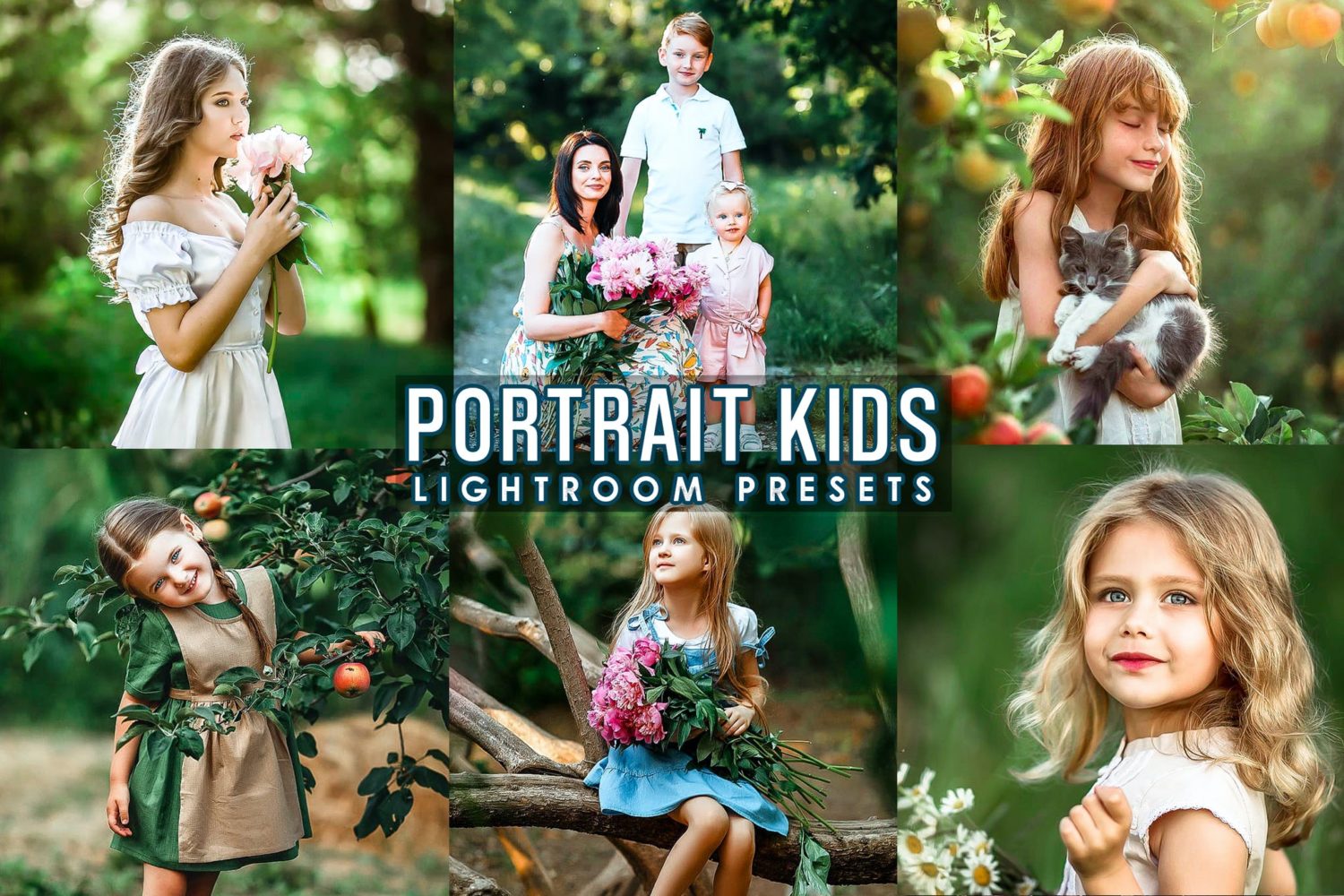 Bring the startling HDR aesthetic to your newborn photos with this Kids preset collection. It offers a smorgasbord of HDR-styled Lightroom presets that specialize in improving specifically portrait pictures of kids, and babies.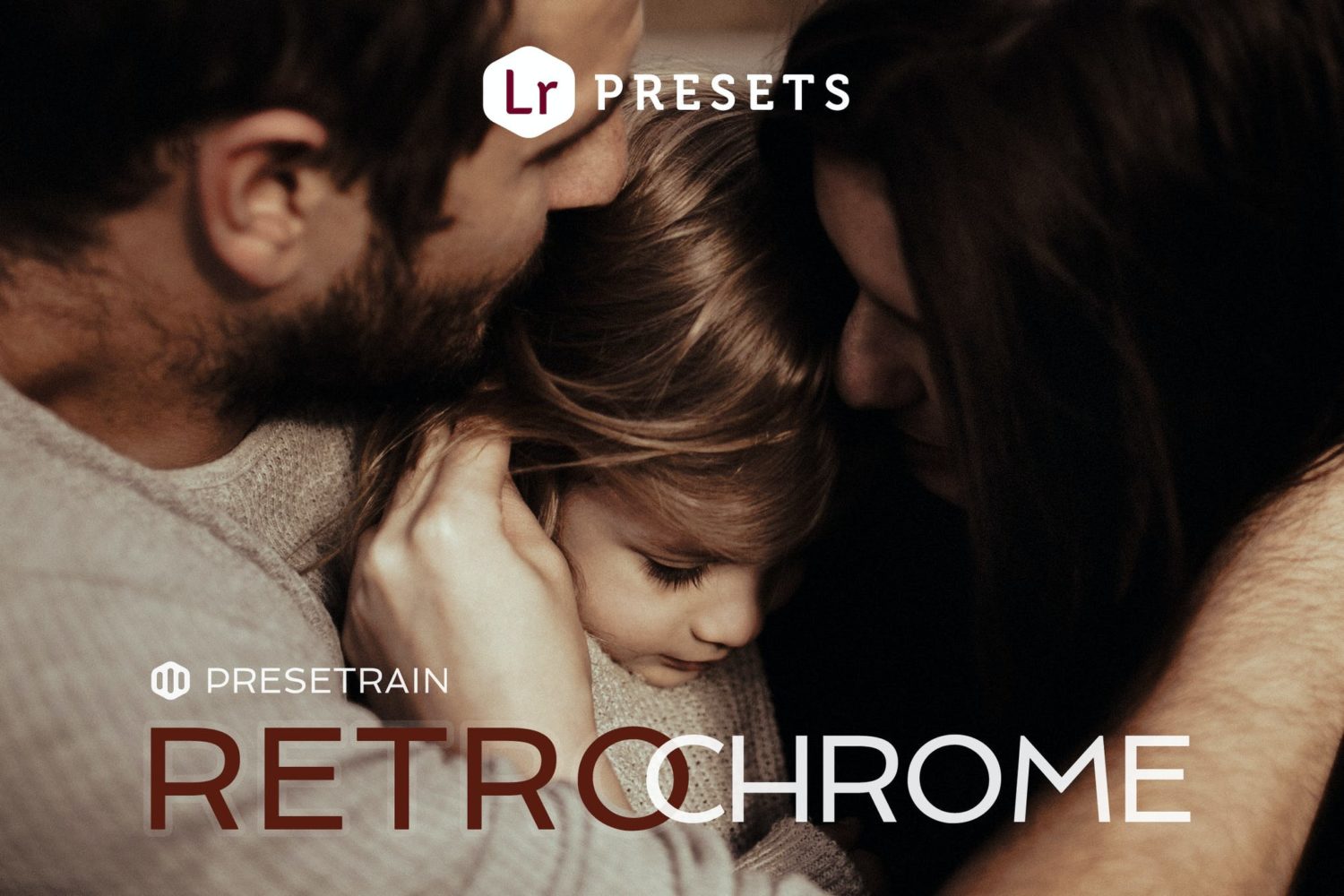 The Retrochrome Lightroom preset package is a great choice for adding old retro tones to newborn pictures. The presets come with different color toning schemes, and bring the warmth of family love to each and every picture.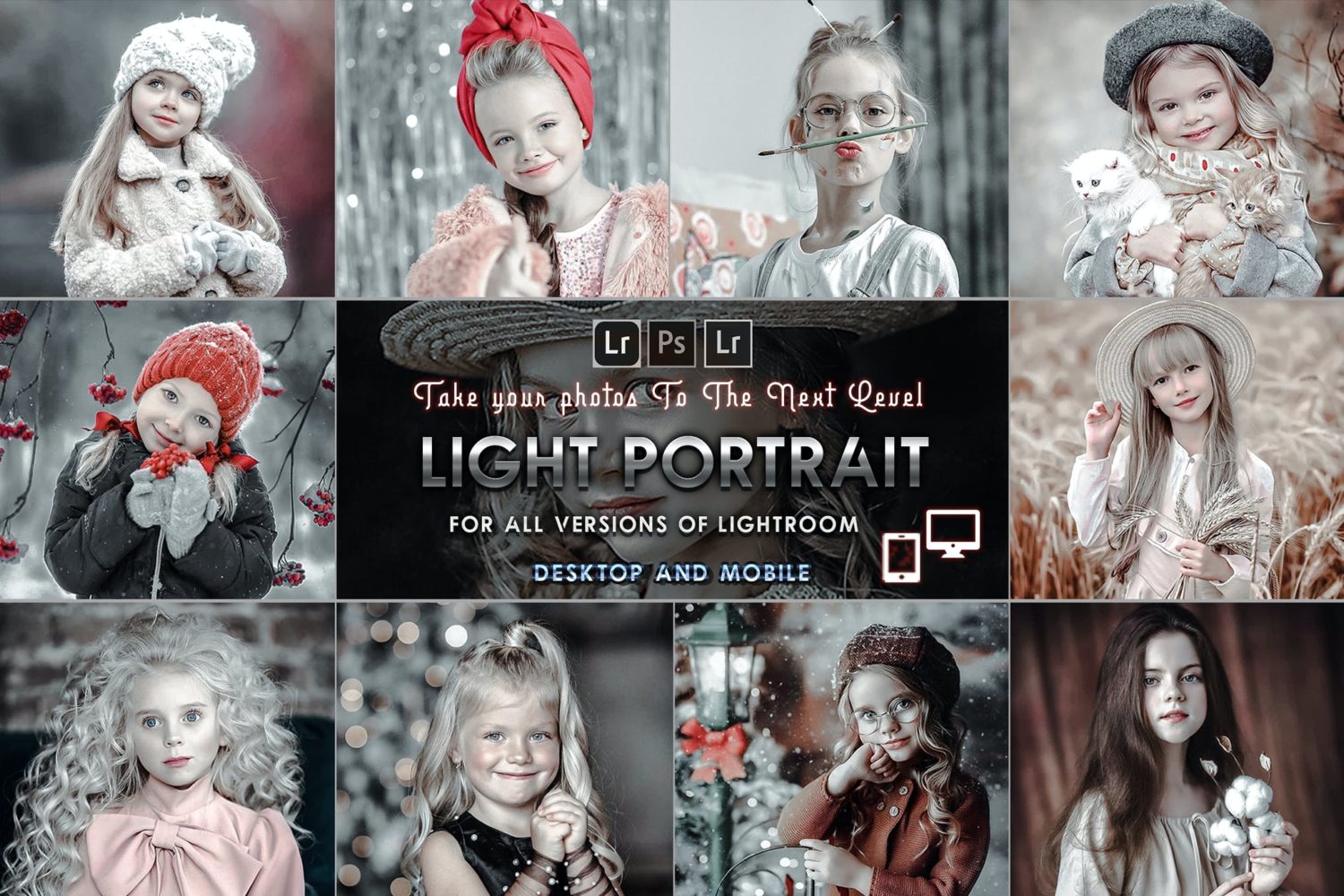 The Light Portrait preset collection is well suited for your newborn, or toddler pictures. It uses an interesting Lightroom approach, by dulling more softer colors such as greens, greys, blues, and browns, and working to enhance more intense colors, such as reds, purples, and oranges.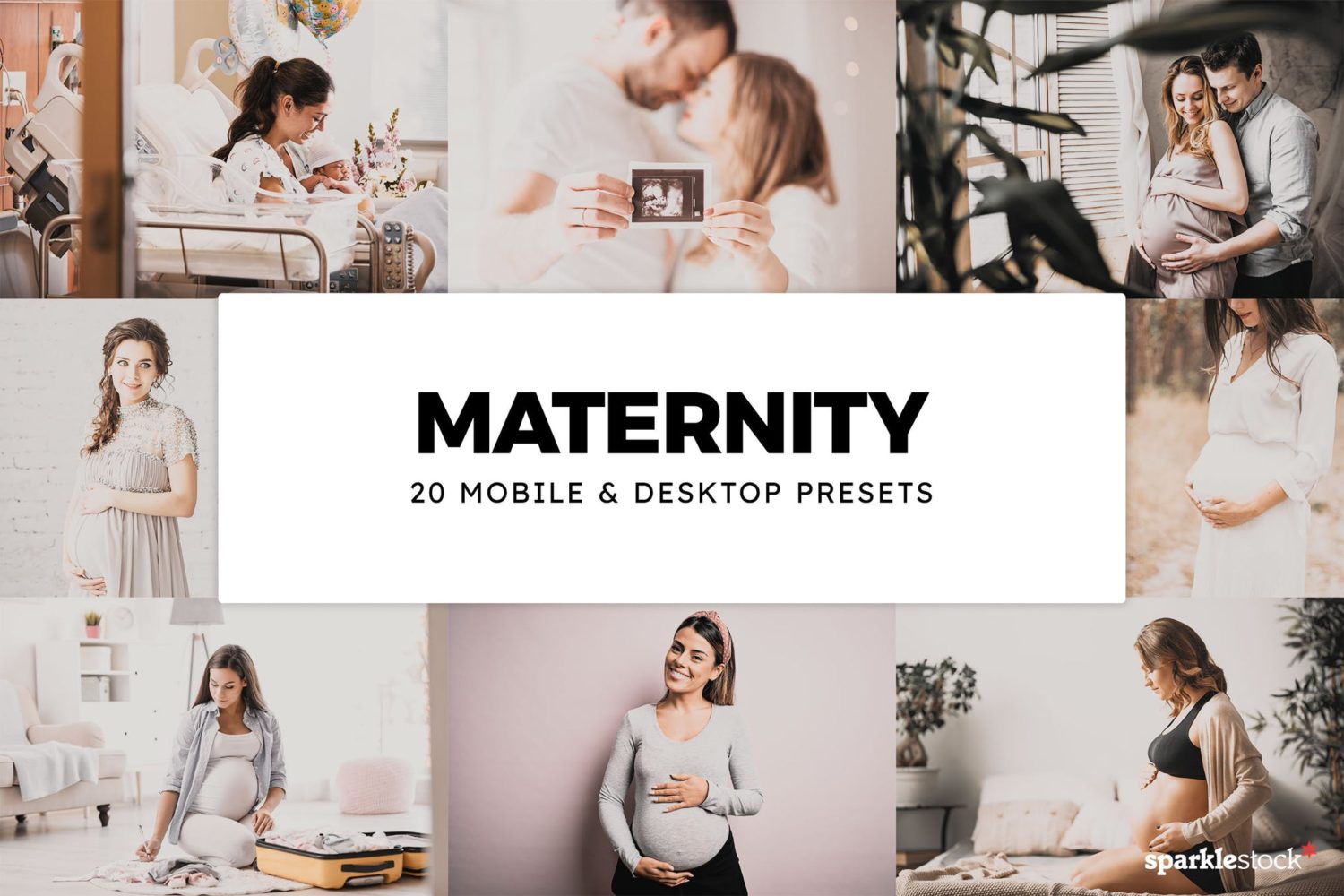 The Maternity Lightroom preset collection is not just great for highlighting those magical pregnancy moments but also making your newborn photos something truly gorgeous. Using a subtle pastel hue, and softening more harsh color contrasts in the pictures, these presets provide you with soft and loving memories with ease.
Free Newborn Lightroom Presets
Whilst premium options provide you with some amazing choices, you can also get your hands on Lightroom baby presets free of any charges! Let's take a look at some free newborn Lightroom presets that we think are something special.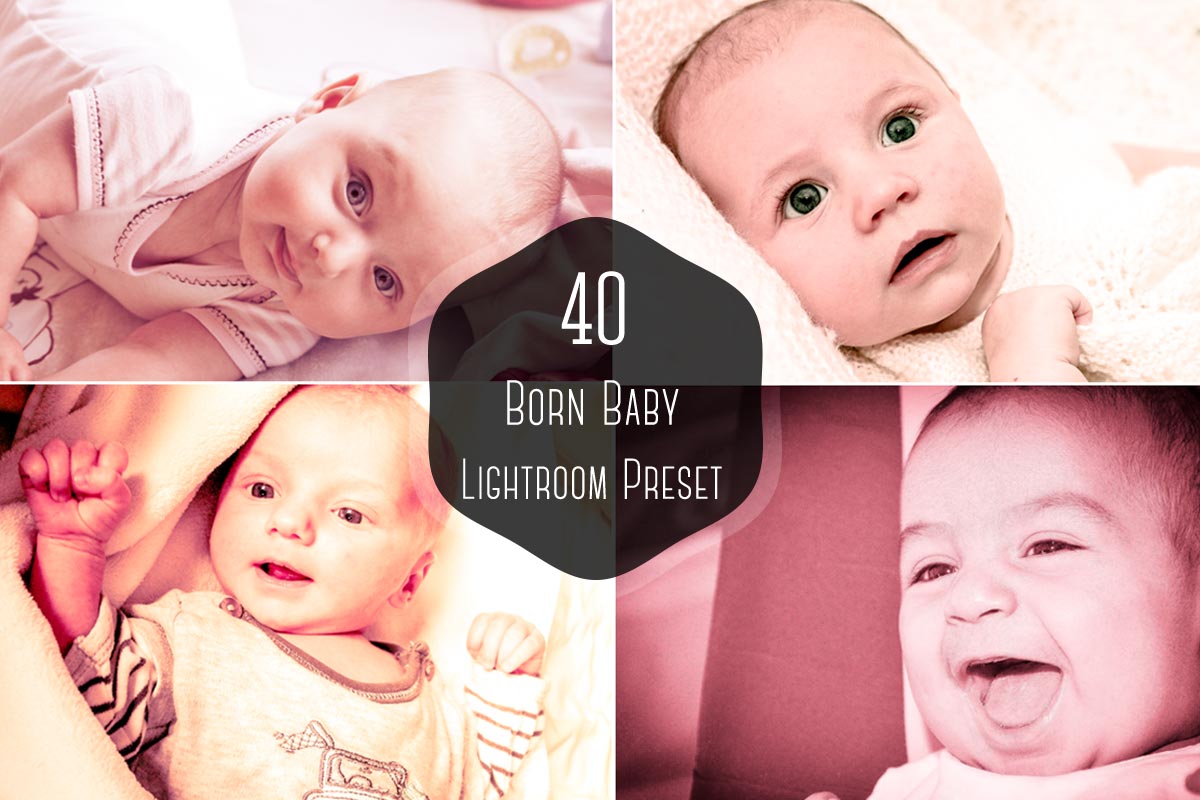 This free newborn Lightroom presets collection is a simple, yet effective, way of improving your baby's pictures with ease. It provides you with a traditional soft pastel hue aesthetic, and a soft color saturation approach. A fantastic option for those looking to try out a Lightroom preset set, and see what magic it can bring to your pictures.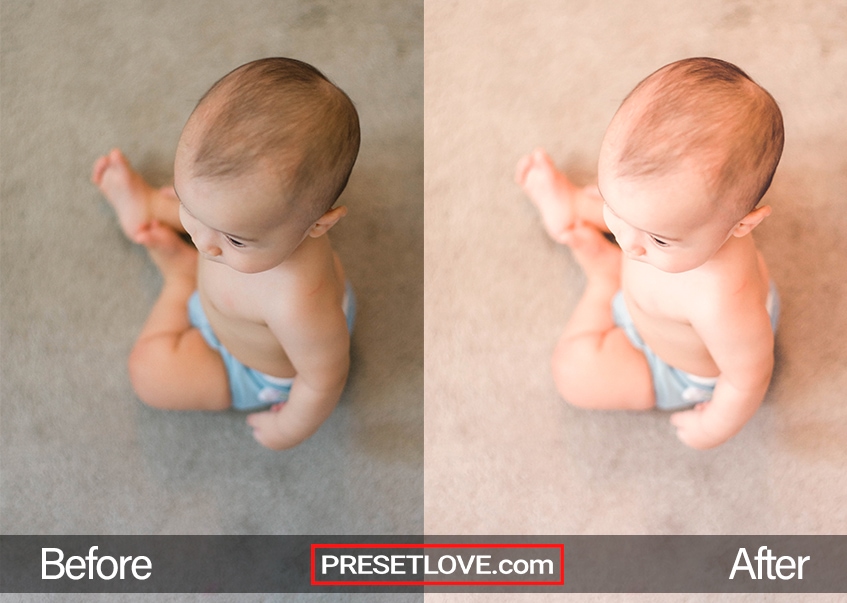 Newborn is a Lightroom preset that works to perfectly enhance the features of your newborn, and bathe your entire picture in a soft contrast touch. With this preset, you'll be able to relive every little corner of your fondest memories of when your baby entered this world.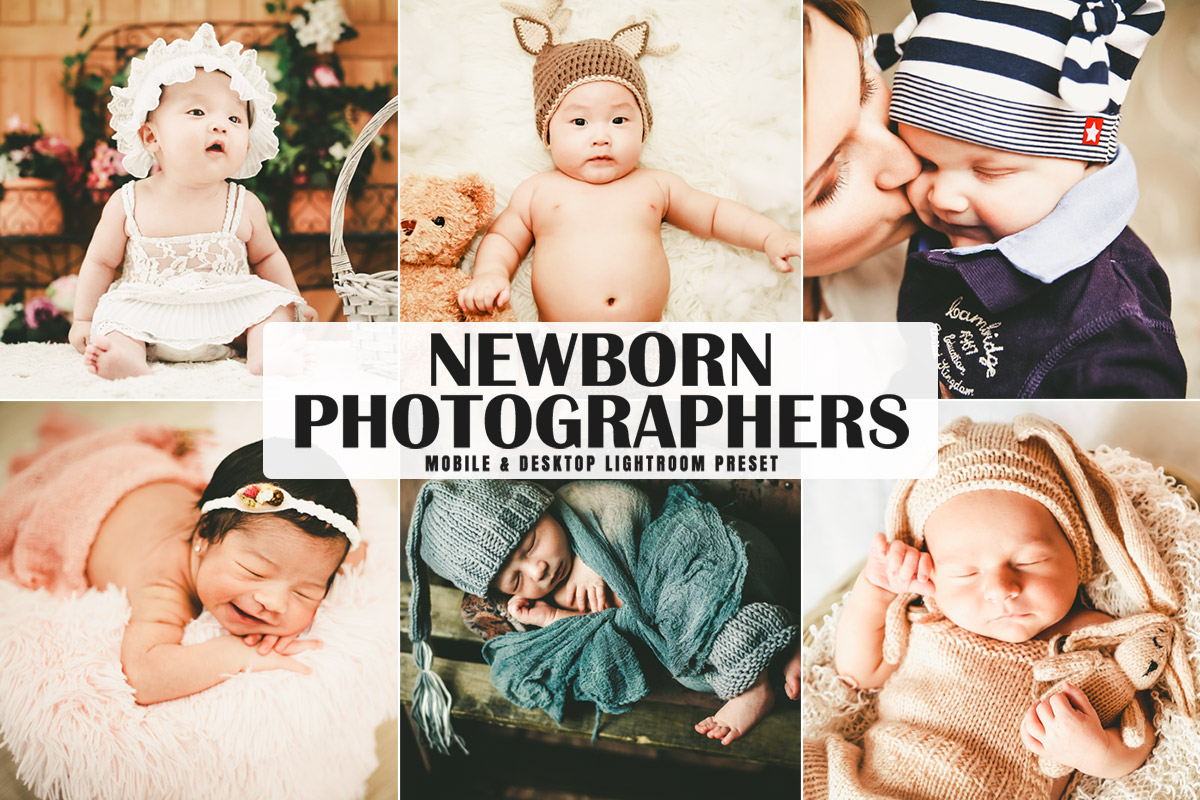 If you're wanting to get your hands on the best Lightroom baby preset for free, look no further than this freebie available on CreativeTacos. The preset will soften the baby pictures, and enhance the overall look and feel in under a minute.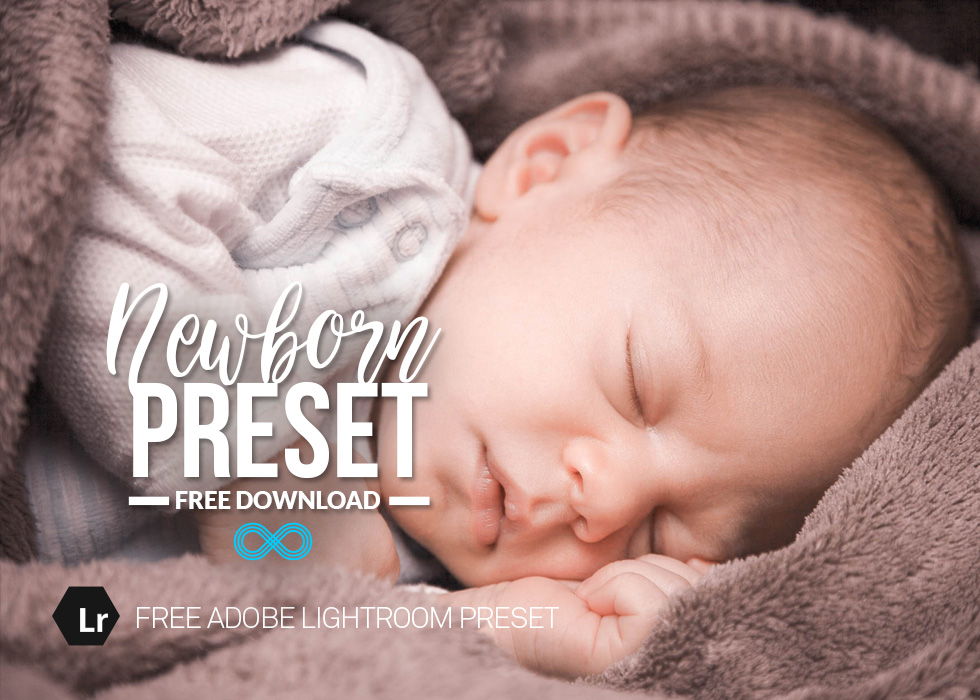 Take advantage of this rare chance to get your hands on a free professional-grade newborn Lightroom preset. This preset has been tailored to add a captivating and gorgeous soft pastel hue to your newborn's pictures, complemented by a delicate color saturation balance.
Make Those Memories Shine with These Lightroom Presets!
Whilst there is nothing easy about parenthood, especially in the beginning, that doesn't mean making your newborn pictures something special has to be difficult. Now with this range of premium and free newborn Lightroom presets, editing newborn photos in Lightroom is a breeze and you can easily tailor a memory that will last a lifetime!