How To Create Multi-Vendor Marketplace With WordPress: Plugins & Themes
Building a successful online store without having to manage an inventory is an intriguing concept. It's exactly why many entrepreneurs launch their own multi-vendor marketplaces.
Sites like Amazon, eBay, and AliExpress built their giant empires around the same business model. But, you don't have to be a billion-dollar corporation to start a multi-vendor marketplace.
In fact, you can create your own multi-vendor marketplace using nothing but WordPress and a couple of plugins. We'll show you how it works with tips and suggestions for the best multi-vendor WordPress themes and plugins.
What Is a Multi-Vendor Marketplace?
A multi-vendor marketplace is an online store that offers products from many different vendors. While the owner of the marketplace doesn't maintain any product inventory, they provide a platform for third-party vendors to sell their products. In return, the marketplace owner gets a commission from each sale.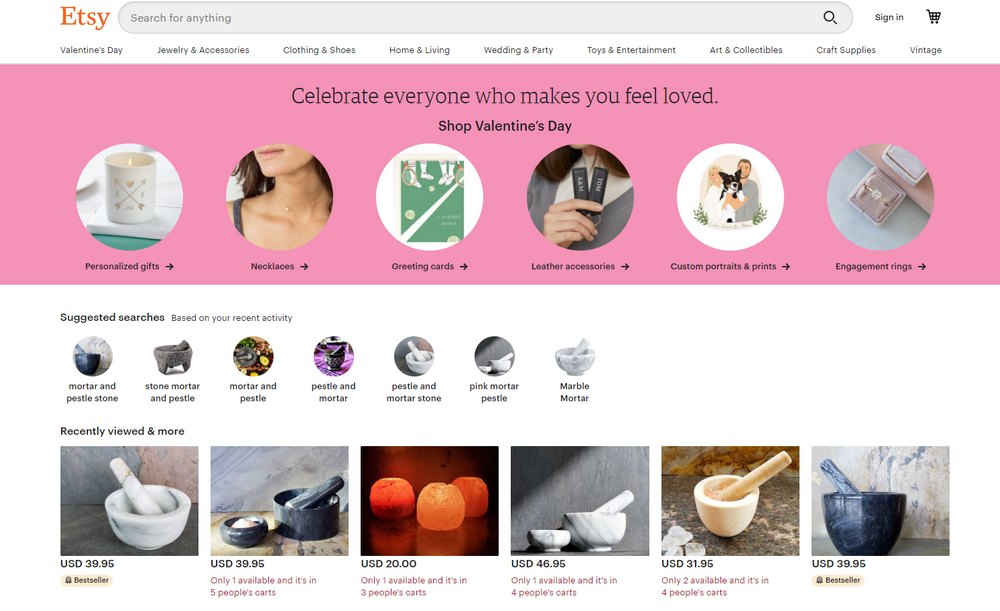 This is the same business model behind marketplaces like Amazon, Etsy, eBay, and many more. Etsy generated over $451 million dollars in the third quarter of 2020 alone. And their gross profit was well over $331 million.
As the owner of a multi-vendor marketplace, your biggest responsibility is generating traffic to your website. If you can get it right, there are many different monetization methods you can implement to make money from your marketplace.
Benefits Of Making Multi-Vendor Stores
In addition to not having to manage an inventory, process orders, or handle shipping, there are also many different ways you can make money from a multi-vendor shop.
For starters, you can earn a commission from each sale your third-party sellers generate. You can set your own margins as well.
You can also offer exclusive membership plans for sellers to get more benefits from your marketplace. Of course, you can use a monthly subscription model for this.
Most multi-vendor marketplaces allow sellers to promote their products to make their listings appear at the top of the search results and feature on the homepage. This is one of the most popular ways multi-vendor shops generate revenue.
How To Make a Multi-Vendor Marketplace
When talking about multi-vendor marketplaces, you usually think of online retail sites like Amazon. But, you don't always have to sell physical products to open a multi-vendor marketplace.
You can sell digital products as well. Sites like ThemeForest and Gumroad are also good examples of multi-vendor marketplaces. Whether you want to make a similar marketplace or use an entirely new concept is totally up to you.
So what do you need to make a multi-vendor marketplace? Here are the main items to add to your checklist:
Domain Name: You need a good domain name for your store that represents your brand. It's key to building your authority as a marketplace
WordPress Hosting: Use a reliable web hosting platform to install and setup WordPress. Your vendors will rely on the stability of your website
Multi-vendor WordPress Plugin: You also need to use a multi-vendor plugin to add all the features of a multi-vendor store like vendor profiles, shops, sales, and more
Multi-vendor WordPress Theme: A multi-vendor theme that's compatible with your multi-vendor plugin is a must to support all the features of your marketplace
In addition, you'll also need a good marketing strategy and a decent advertising budget to promote your marketplace and attract customers.
5 Best Multi-Vendor WordPress Plugins
Once you setup WordPress, you can search for a good multi-vendor plugin to build your marketplace. The followings are some of the most popular options available right now.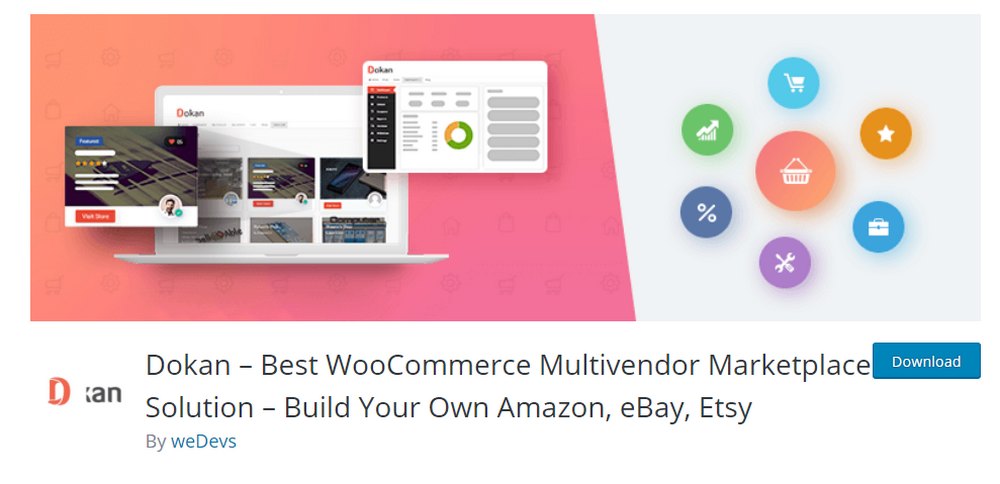 Price: Free / $149 per year
Dokan is arguably the most popular WordPress plugin for turning your WooCommerce store into a multi-vendor marketplace. This plugin brings you all the functions you need to build a marketplace as good as Amazon or Etsy.
Dokan also has a wider community of users with a big collection of WordPress themes that support the plugin.
The free version allows you to host unlimited vendors. But for advanced features like commission types and social login, you need to subscribe to the $149 per year plan.
Main Features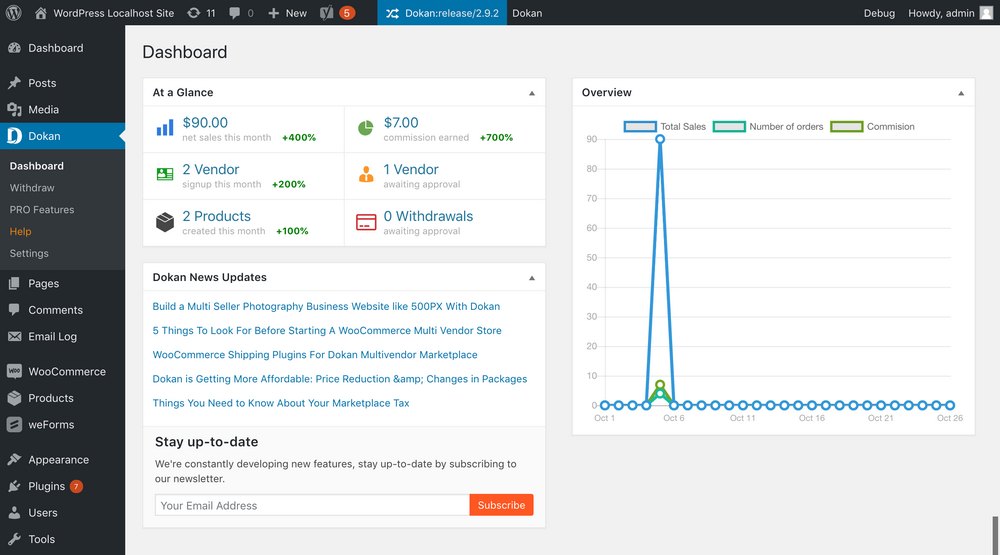 Features a smooth front-end interface for vendors to manage their products
Beginner-friendly setup and configuration
Compatible with all WooCommerce supported WordPress themes
Set your own commissions systems and rates, coupons, and more
Get detailed insights about sales and revenue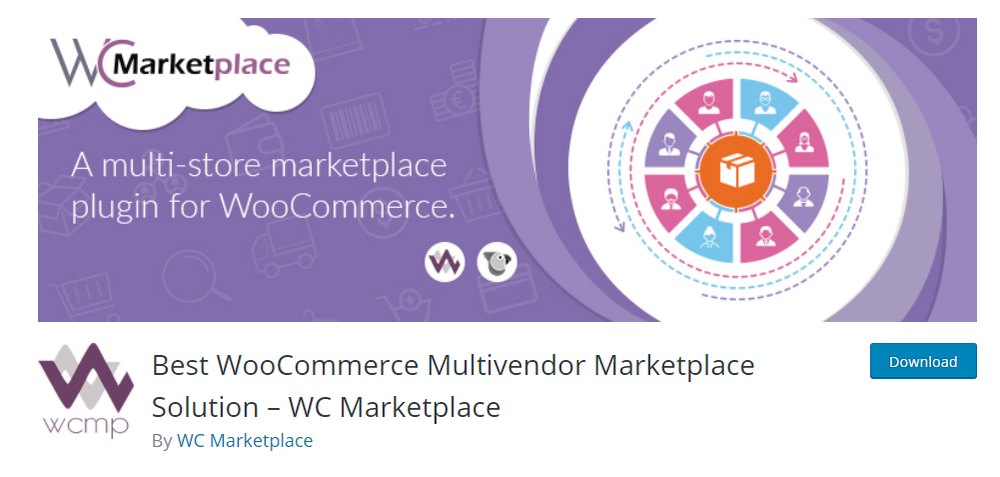 WC Marketplace is another popular multi-vendor plugin and a great free alternative to Dokan. This plugin is free to use however you like with optional premium add-ons for adding additional features to your marketplace.
WC Marketplace also has a decent community with lots of supported WordPress themes to choose from. It even comes with a separate vendor commissions details page.
Main Features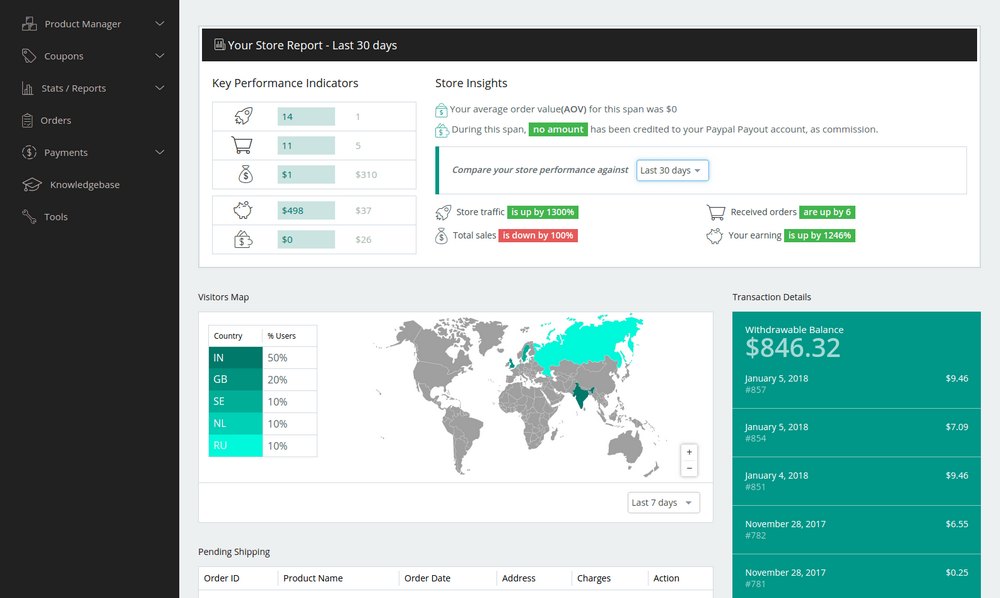 Easy to setup and manage vendor memberships, commissions, and more
Get insights into vendor reports and commission details
Configure your own shipping and tax rates
Choose from multiple commission types, coupons, and more
Customizable vendor registration forms and dashboards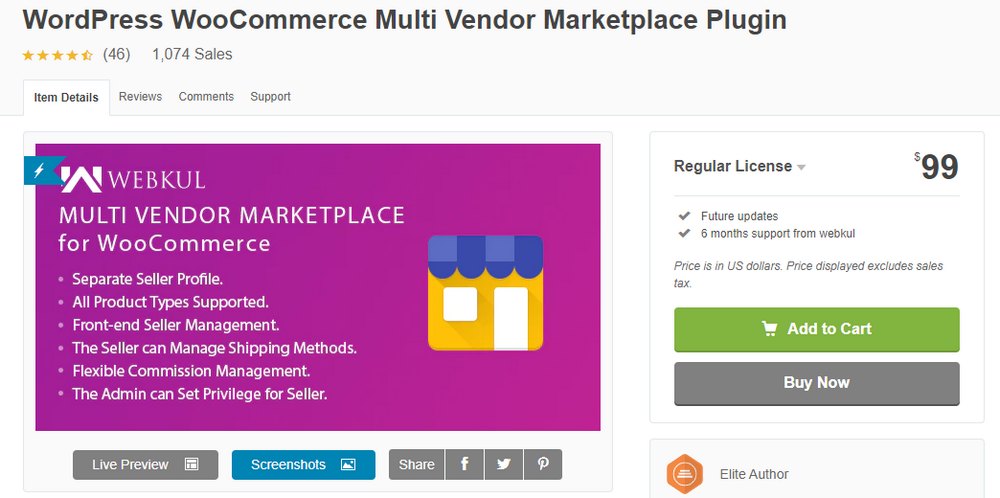 This multi-vendor plugin also integrates quite well with WooCommerce to offer you all the options you need to build a professional-level multi-vendor marketplace.
The plugin provides many useful features like options to let the sellers manage shipping options, create profiles for sellers, set your own commission rates, and much more.
It only costs a one-time price of $99 to get full access to the plugin and you get all future updates for free.
Main Features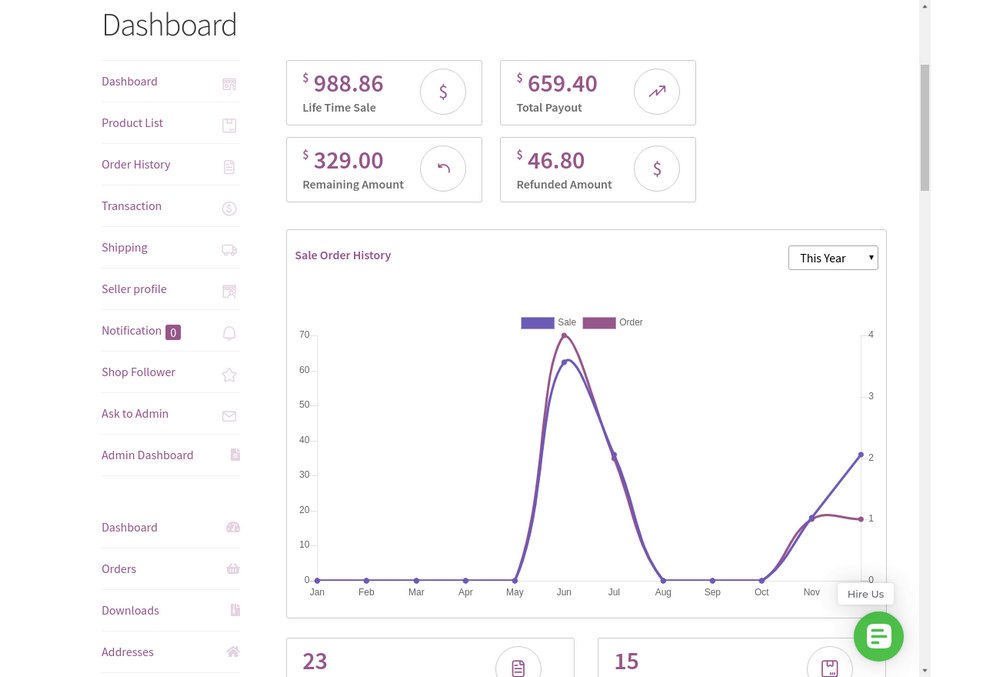 A complete multi-vendor solution that supports all product types
Create profiles for sellers with a star rating system and reviews
Control your store by approving or removing seller products
Customizable commission system
Easily manage sellers, products, and reports using the modern dashboard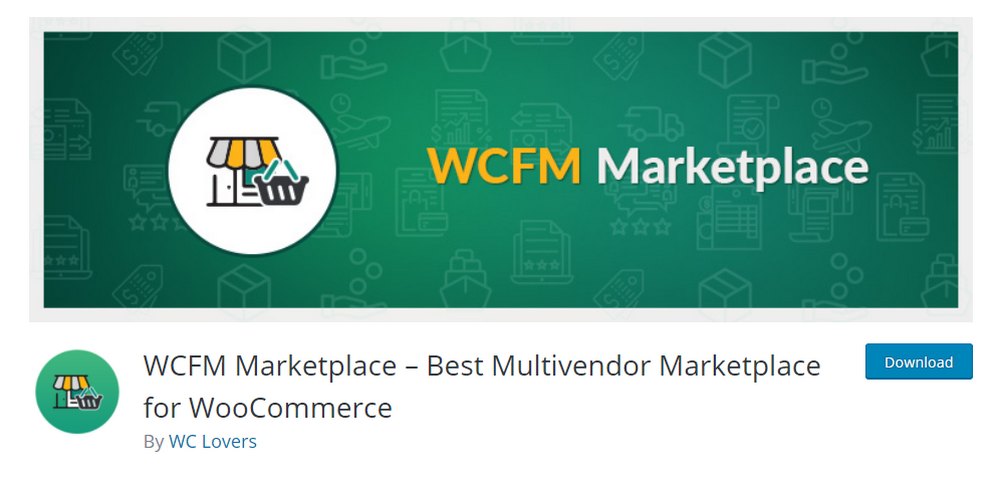 WCFM Marketplace is another free multi-vendor plugin that works quite similarly to WC Marketplace plugin. This plugin also offers all the necessary tools for managing a multi-vendor store for free. However, most of the important options like front-end management tools are available as premium add-ons.
If you're not too worried about front-end management, this plugin is perfect for setting up a complete multi-vendor marketplace.
Main Features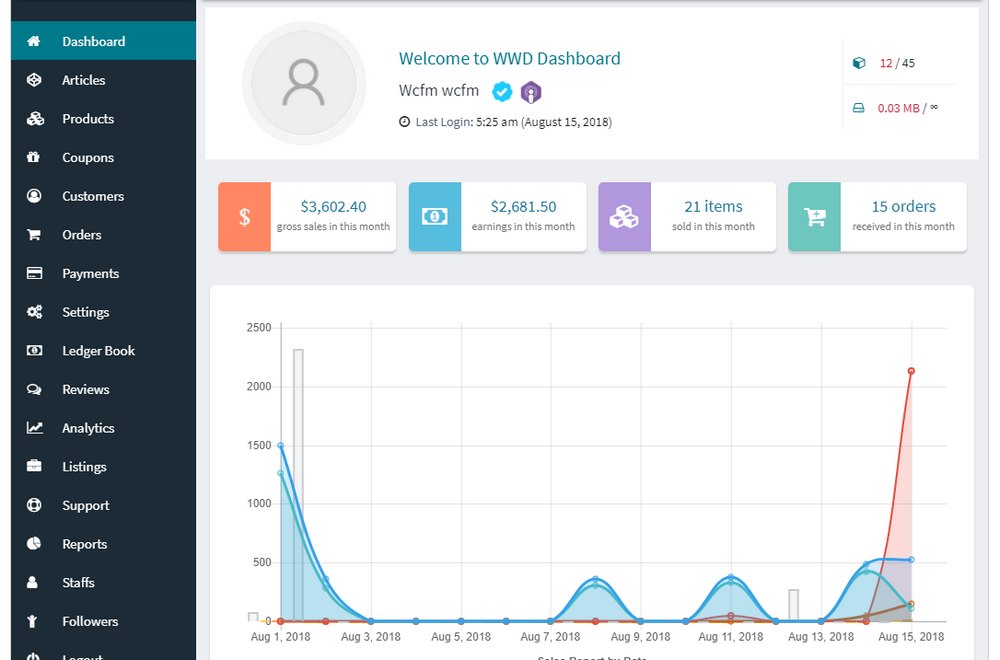 Lets you create a marketplace with live chat, refunds, reviews, and more
Supports multiple withdrawal options and payout options
Includes a sophisticated commission system with multiple options
Comes with a free Android app for managing stores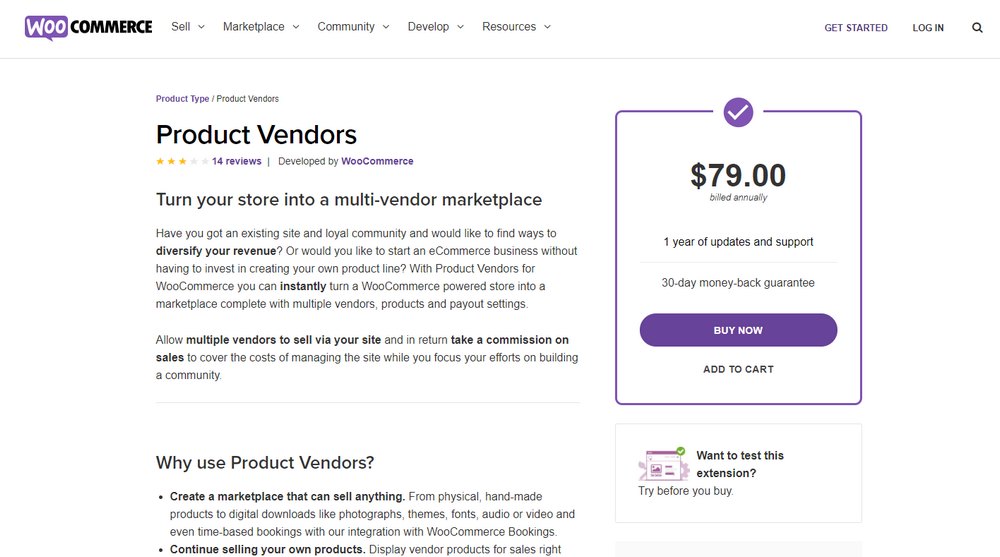 If you don't want to use a third-party plugin with WooCommerce, you can use the official multi-vendor extension offered by WooCommerce.
With this plugin, you can setup a multi-vendor system in your existing WooCommerce store without having to completely transform the store into a marketplace. However, its features are not as great as the third-party multi-vendor plugins.
Main Features
Lets you create a marketplace that supports all types of products
Set commission rates specific to each vendor
Sell your own products alongside other vendors
Let vendors create profiles, manage products, and get sales reports
Top Multi-Vendor WordPress Themes
After choosing a multi-vendor plugin for your marketplace, you can find a great-looking theme for the website. Here are a few suggestions.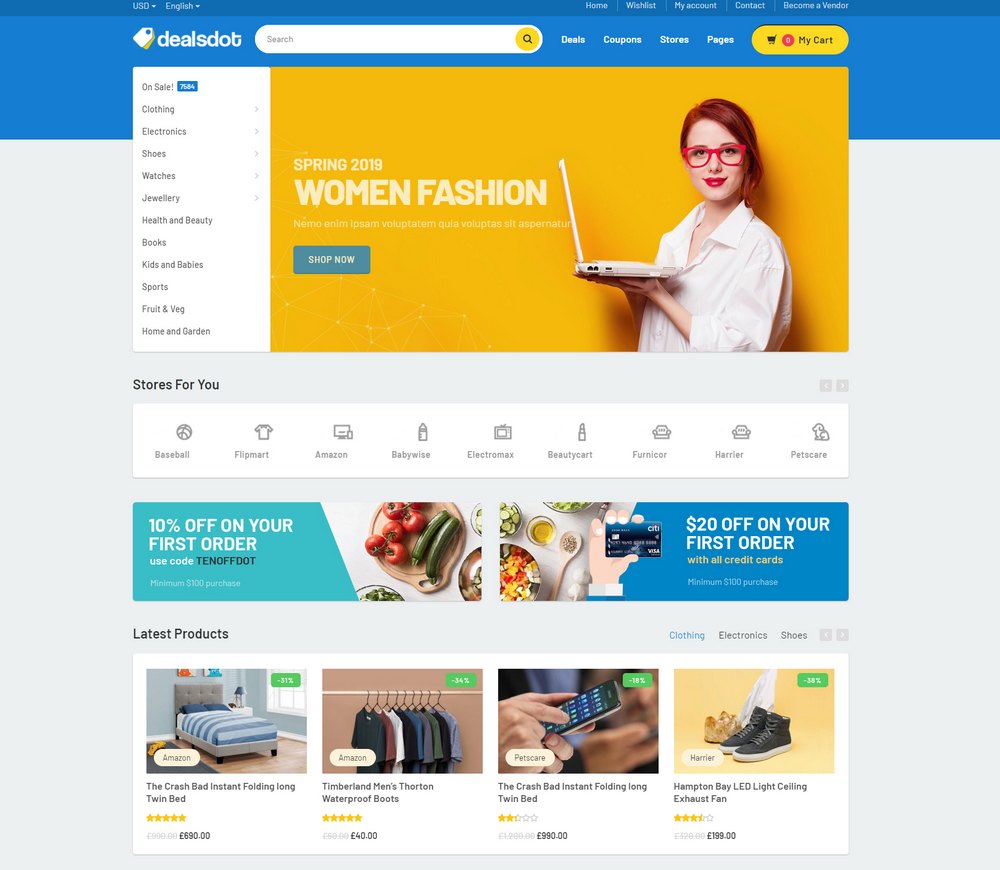 This WordPress theme is designed for creating various types of multi-vendor retail marketplaces. It lets you choose from two pre-made homepage designs that you can customize to your preference using WPBakery page builder plugin.
This theme is fully compatible with WooCommerce and the WC Marketplace multi-vendor plugin.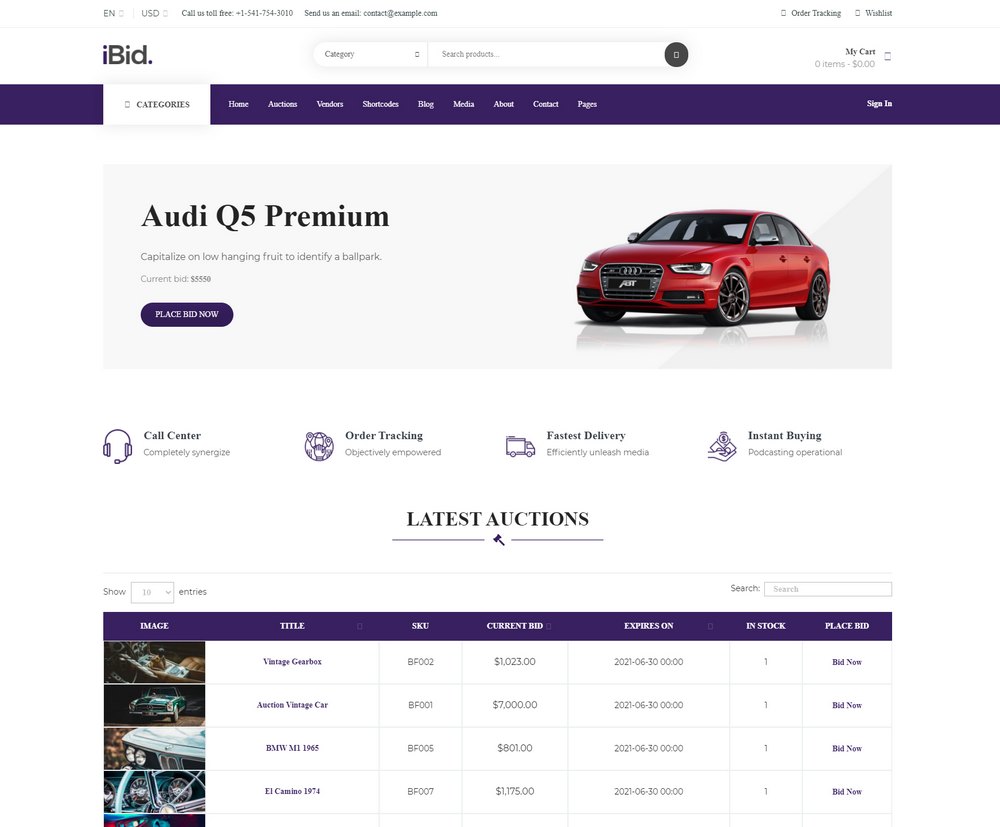 Just as the name suggests, iBid is a WordPress theme you can use for making auction-based multi-vendor websites, like eBay. The theme comes with more than 20 different pre-made homepage layouts you can use to make marketplaces for selling different types of products.
The theme is fully compatible with WooComemrce, WPBakery page builder, and the Dokan multi-vendor plugin as well as WCFM and WC Marketplace plugins.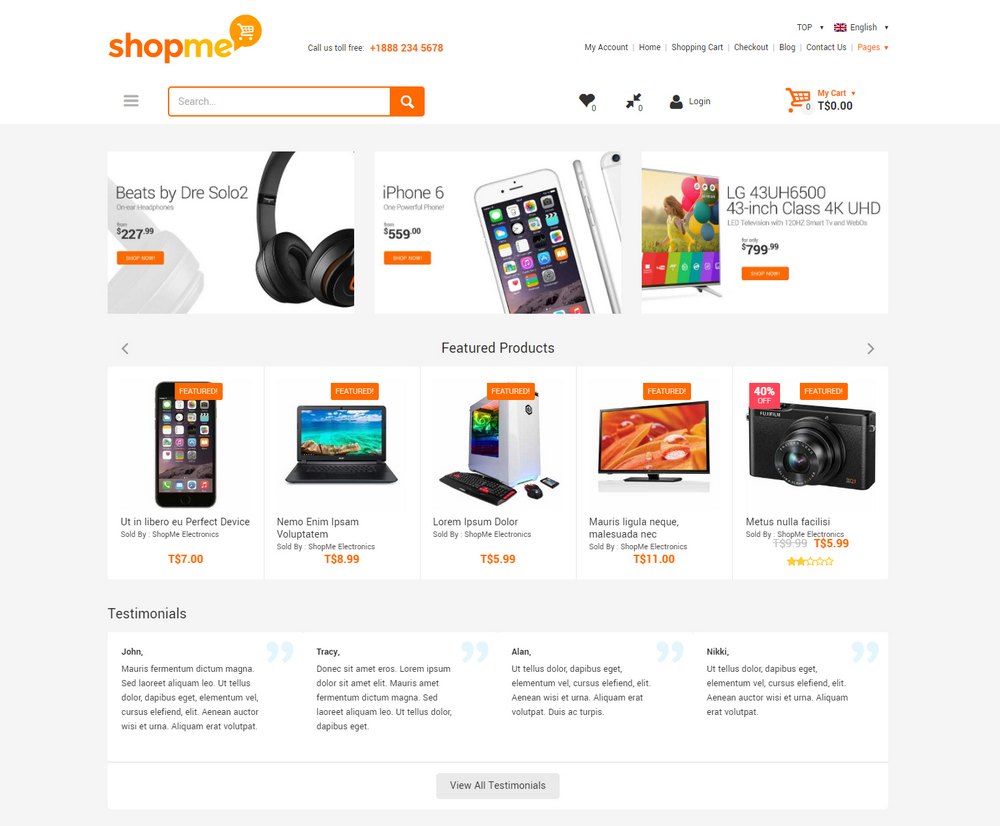 ShopMe is another WordPress theme that comes with multiple layouts for making retail marketplaces with third-party sellers. This theme includes designs for electronics marketplaces, furniture stores, food and grocery, and more.
The theme is fully compatible with all popular multi-vendor WordPress plugins including Dokan, WC Vendors, WC Marketplace, and more.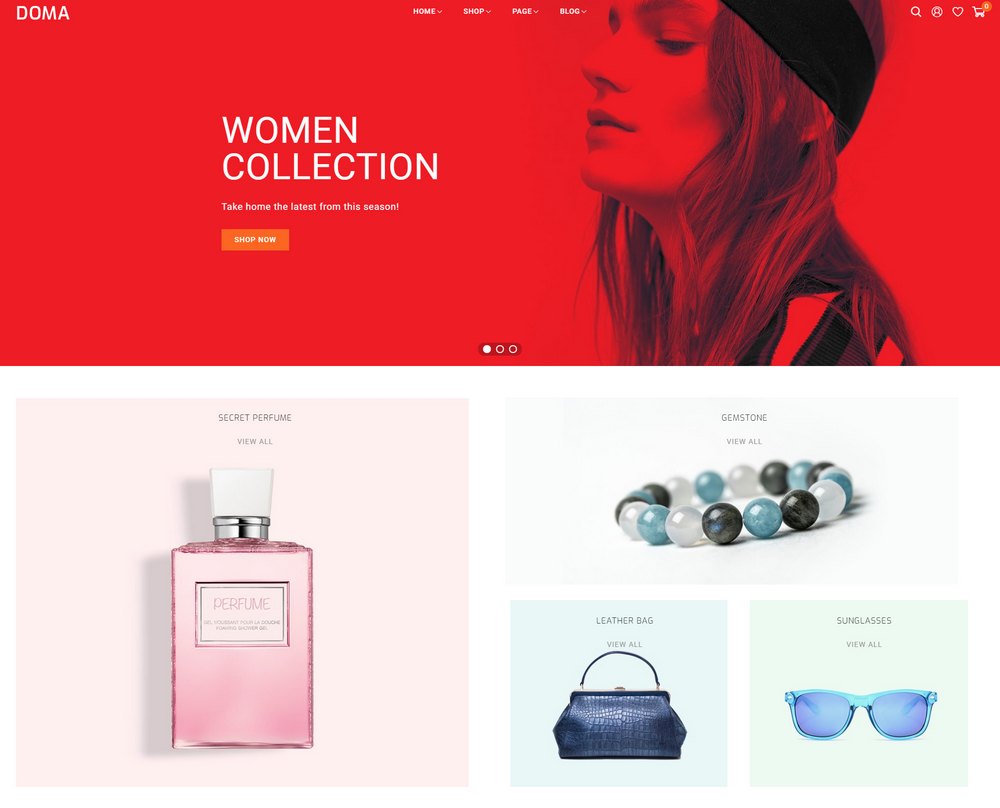 Doma WordPress theme also comes with multiple homepage layouts for making high-quality multi-vendor stores. This theme is most suitable for making a marketplace with a modern and minimal design. Especially for showcasing luxury and high-end products.
Doma is compatible with Dokan, WC Vendors, WC Marketplace, and several other multi-vendor plugins.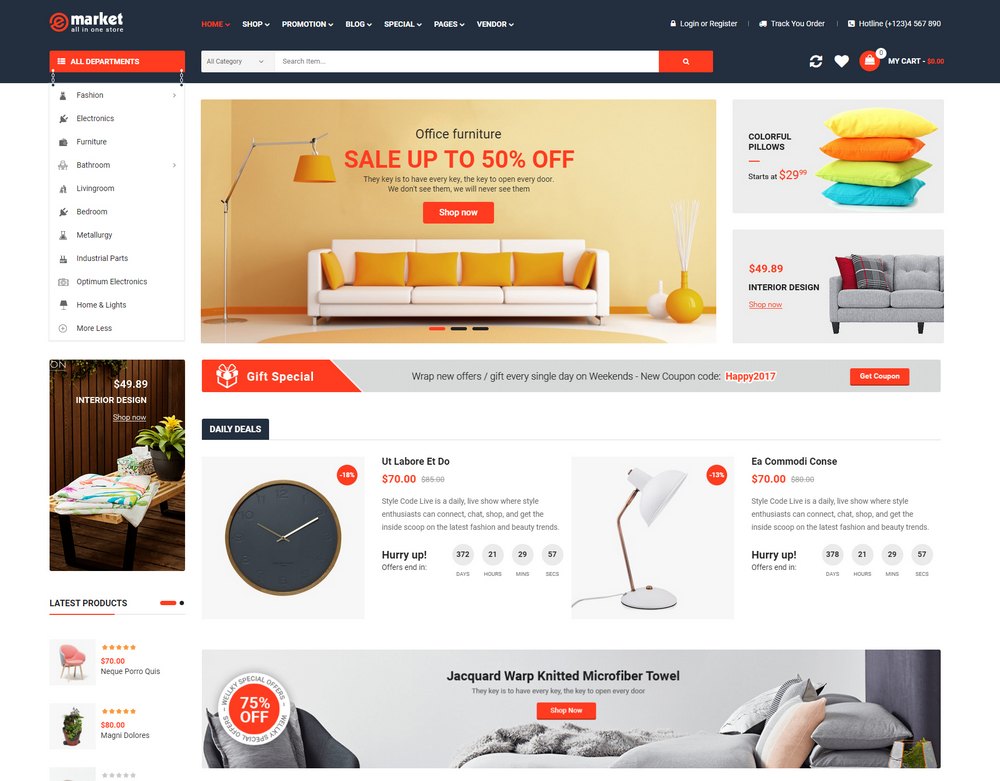 You can build a massive marketplace like Amazon or AliExpress using this flexible WordPress theme. It lets you choose from more than 30 different homepage layouts for making all kinds of multi-vendor stores.
This theme supports Elementor page builder to let you customize the designs however you like. It's also compatible with Dokan, WCFM, WC Marketplace, and other multi-vendor plugins.
Conclusion
Starting your own multi-vendor marketplace is a daring venture but it's also one that holds many benefits in the long run. You could easily generate a passive income from a successful multi-vendor marketplace as well.
If you're new to WordPress, be sure to read out guides on top eCommerce plugins and the best eCommerce CMS comparison.
Get everything you need to build your next website with one simple subscription. From $16 per month, get unlimited access to nearly 2 million WordPress themes, web templates, fonts, graphics, and photos.
Looking for WordPress hosting? We use Kinsta. They offer world-class WordPress hosting, built to keep your website fast, secure, and always online.