MasterStudy LMS: A Complete Solution For Selling Online Courses With WordPress
When using WordPress to sell online courses, finding the right Learning Management System (LMS) plugin is the key to success.
While there are many WordPress LMS plugins out there, most of those options are heavily outdated and fail to offer a smooth user experience. In a time we desperately need a modern and relevant LMS plugin, we came across MasterStudy.
MasterStudy is an easy-to-use WordPress LMS plugin that aims to offer a complete solution for building any type of online course you want without having any coding or technical knowledge.
In this review, we explore the features and tools available with the MasterStudy plugin to see what it has to offer. Let's find out if it's the right plugin for your online school.
What Is MasterStudy?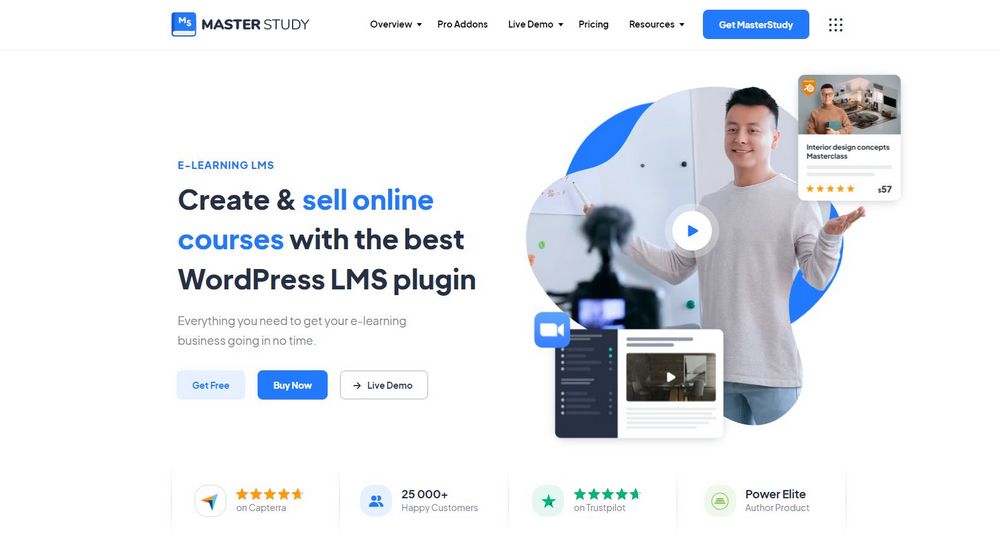 MasterStudy is a WordPress LMS plugin that comes packed with all the features you need to set up a complete online learning platform. It's suitable for various types of learning, including coaching, online schools, corporate training programs, or even setting up a course marketplace like Udemy.
One of the many great features of MasterStudy is that it's actually an open-source LMS software. It includes a very generous free option as well.
But, that doesn't mean the plugin lacks features. Here are just a few of the most notable features of MasterStudy.
User-Friendly Learning Environment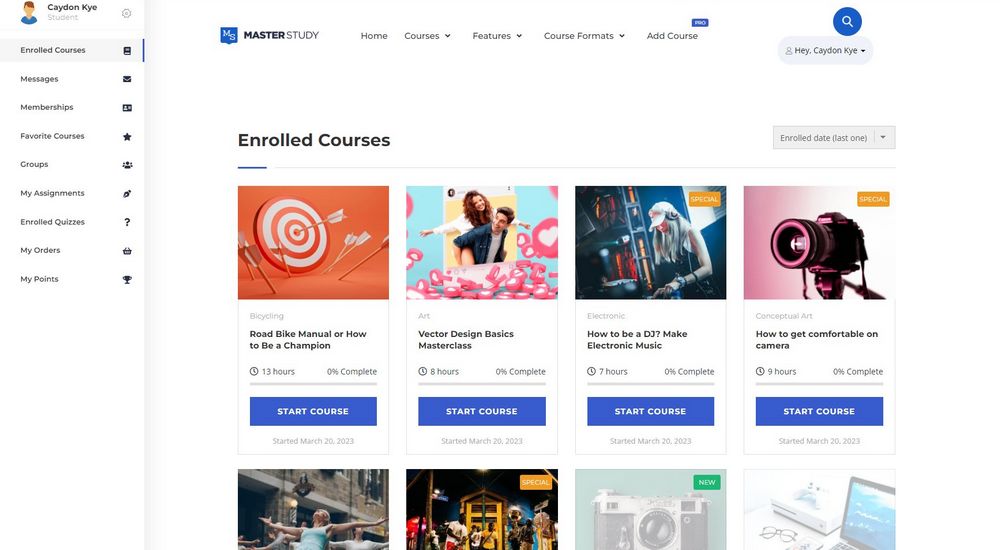 A modern and easy-to-use user interface is a must for all online learning platforms. From the first step of buying the course, signing up with an account, and completing the program, your students should be able to explore and navigate through course content and complete lessons on their own.
MasterStudy does this well with a sleek UI that features a beautiful layout that allows you to offer a streamlined experience for all kinds of users. It also has multiple styles of lessons, quizzes, and assignments for making the courses more entertaining.
Drag-And-Drop Course Builder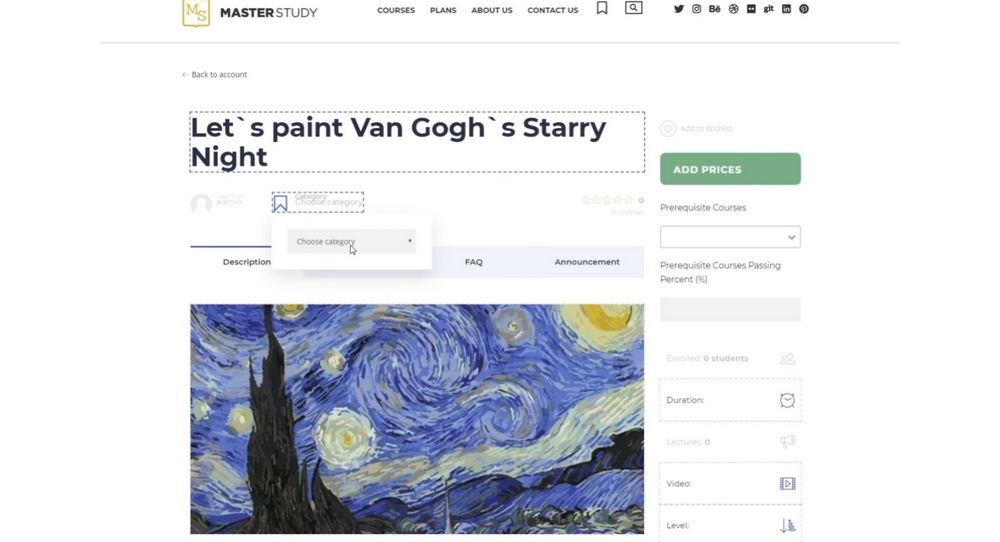 Designing the courses themselves is much easier with MasterStudy's course builder. Even someone without prior experience in using LMS plugins should be able to create a multimedia online course more easily with MasterStudy.
It has a simple front-end interface with drag-and-drop options for designing and customizing lessons for your course or training program with text, images, audio, and video content. It requires zero coding!
Manage Students Individually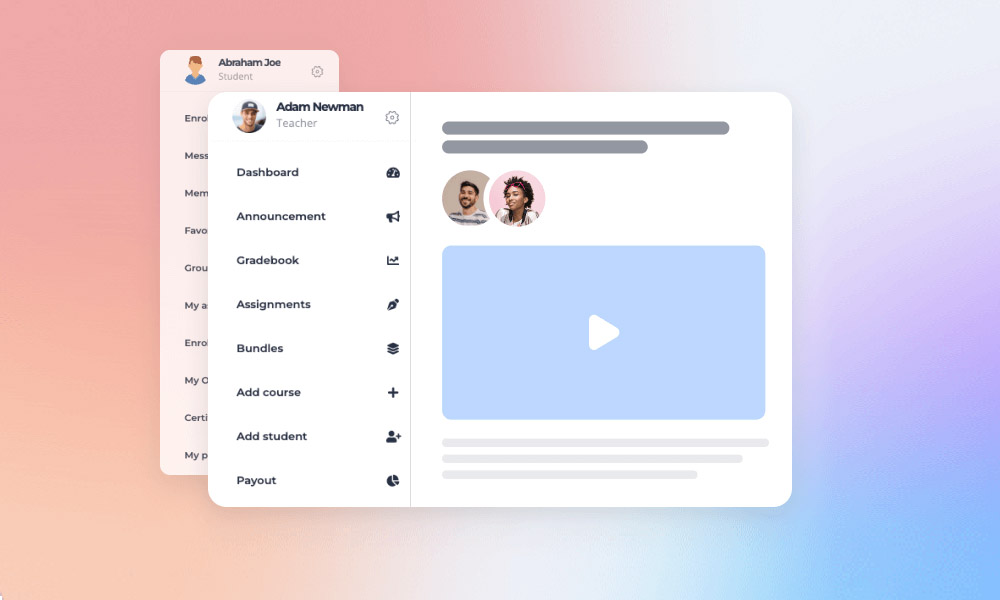 Being able to engage with each student individually is important when creating coaching programs as well as for online schools. MasterStudy has the perfect user management system for that task.
It allows you to view and manage users to see their course progress, see how they perform in activities, assign them to different programs, and even manage students as groups.
Creative Course Features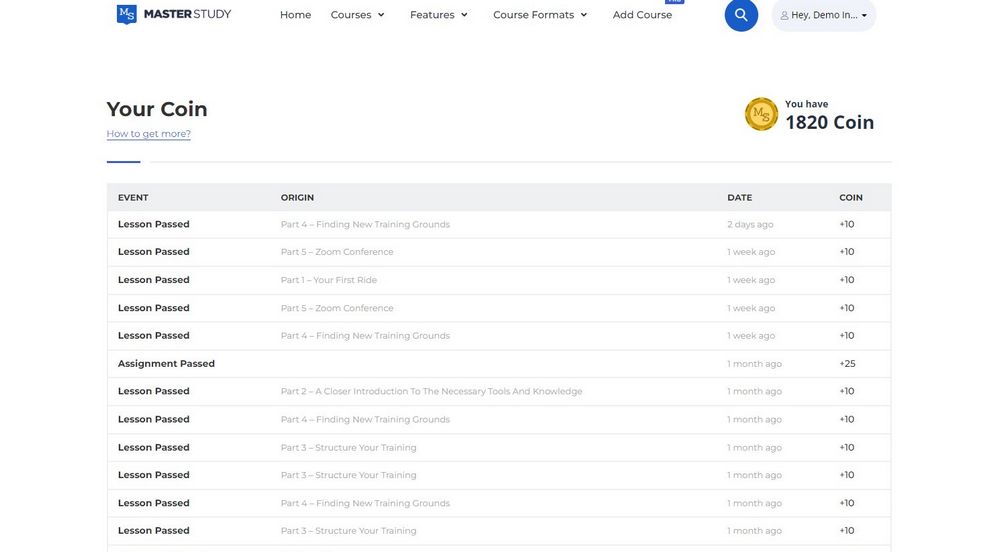 Most online learning platforms have the same old style of lesson design with traditional outlines. This often leads to students getting bored halfway through a course and abandoning it completely. MasterStudy has some cool and creative features that allow you to avoid making the same mistakes.
It has a creative achievement system that rewards users with points for completing tasks. This taps into the gamification strategy to make each lesson more entertaining. You can also deliver course content in drip format, which unlocks lessons according to a schedule or based on course progress.
Make Advanced Quizzes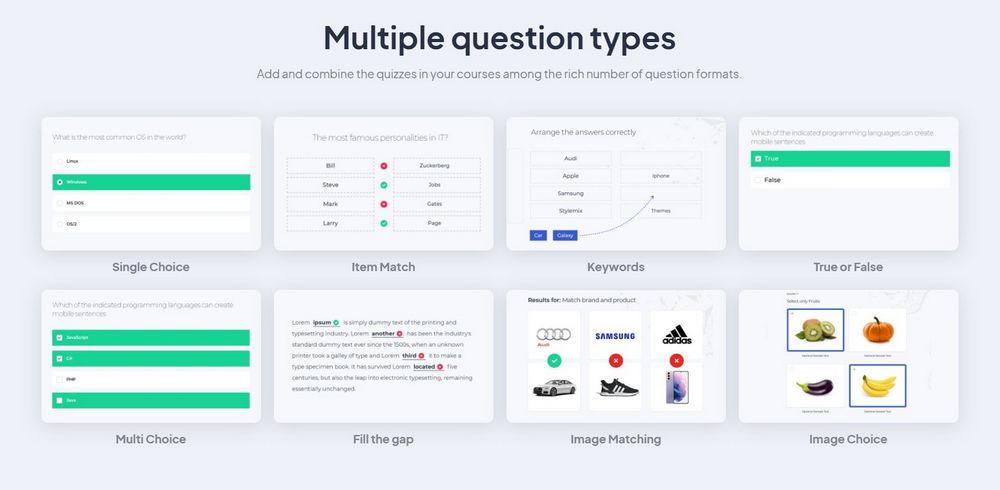 Of course, quizzes are a core element of almost every online course and program. MasterStudy has an advanced quiz maker for making comprehensive questionnaires and quizzes for your students.
The system includes multiple question types, featuring multi-choice quizzes, fill the gap, image choice, item match, true or false, and more. You can also set timers for the quiz, add limited attempts, give grades, and create quizzes as assignments for courses.
Host Zoom Webinars & Live Streams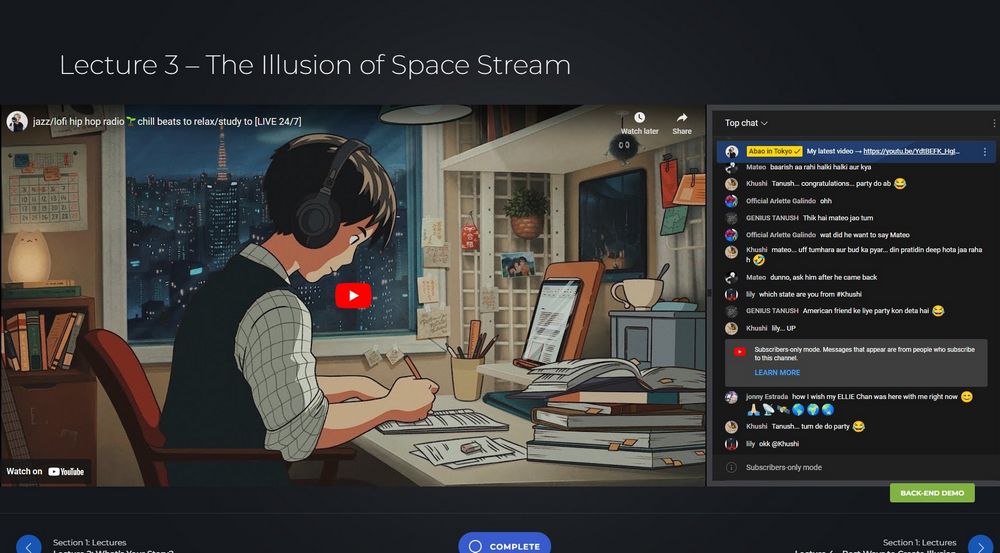 MasterStudy integrates perfectly with Zoom. This will allow you to easily host live meetings, coaching sessions, and webinars directly from your website. It supports live-streaming from other platforms such as YouTube as well.
There's also a live chat system you can use to communicate with users and students in a more direct and open environment.
Multiple Ways To Monetize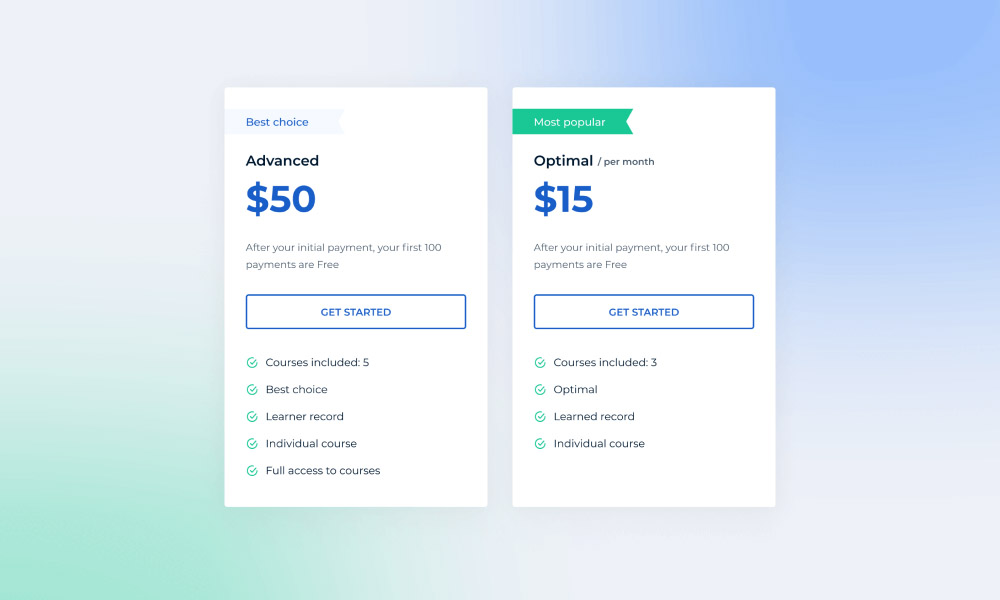 There are several different ways you can monetize your learning platform using MasterStudy. If you want to create a membership platform, you can offer multiple plans with monthly payment options. Or you can offer courses as a one-time purchase. There are options for offering course bundles as well.
You can integrate the plugin with Stripe or PayPal to process payments. MasterStudy also works with WooCommerce and Paid Membership Pro plugins.
Additionally, you can create an affiliate marketplace using the MasterStudy plugin and import courses from platforms like Udemy to earn money through the affiliate program.
Issue Certificates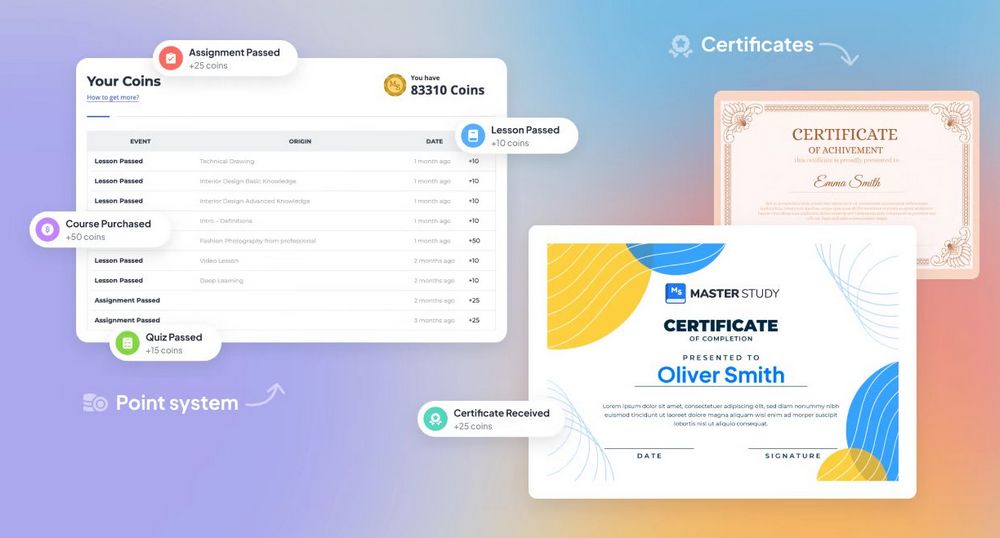 Being able to earn a certificate will give your students a greater sense of achievement. Plus it will help them prove their skills. With MasterStudy, you can easily issue certificates for completing each course and program.
The plugin has a built-in tool for designing a professional-looking certificate with just a few clicks. You can fully customize the design to include your own branding and signatures too.
Advanced Features With Premium Add-Ons
If all the features we mentioned aren't enough, you can add more using add-ons. Like the ability to import Udemy courses, assign co-instructors to courses, create trial or demo content, file upload manager, import classes from Google Classrooms, and much more.
Pricing Plans
The starter plan for MasterStudy is completely free. It includes the basic tools for creating simple courses. And it's ideal for offering free courses to users.
To access all the other features and premium add-ons, you can switch to a premium plan. They are available as a one-time purchase and annual plans.
Single Site: $155 per year or $320 one-time price. Allows you to use the plugin on one website and includes access to all premium add-ons with priority support.
5 Sites: $280 per year or $760 one-time price. Allows you to use the plugin on up to five websites and includes access to all premium add-ons with priority support.
Unlimited Sites: $480 per year or $1020 one-time price. Allows you to use the plugin on unlimited websites and includes access to all premium add-ons with priority support.
All paid plans have a 14-day money-back guarantee.
Should You Use MasterStudy LMS Plugin?
MasterStudy is a versatile WordPress LMS plugin that can handle many different types of online learning systems. Its modern and user-friendly UI, easy-to-use course builder, advanced quiz maker, and add-ons make it a powerhouse of an LMS plugin for building a feature-packed online school.
Whether you're selling an exclusive coaching program to your followers, creating training programs for your teams, or setting up an online learning platform for a school, MasterStudy offers a set of smooth and flexible features for all your needs.
MasterStudy free plugin is the perfect way to test drive the software. But to access all of its benefits, you should try a premium plan. It offers a money-back guarantee.
Looking for WordPress hosting? We use Kinsta. They offer world-class WordPress hosting, built to keep your website fast, secure, and always online.