40+ Best Marketing & Sales Proposal Templates 2023
If you're searching for templates to use for an upcoming marketing or sales proposal, chances are you're a busy professional looking for a way to save time so that you can focus more on the things that really matter – like nailing your proposal and winning that project or client!
We get it, and we're here for you. We've got a list of amazing marketing and sales proposal templates with your name on them, filled with incredible page layouts and designs that can be customized to suit any industry, brand, or aesthetic, and guarantee a professional and polished finish to really impress your audience.
Let's take a look at some of the best sales and marketing proposal templates from free and premium sources, available for instant download, right here.
Get everything you need to supercharge your work projects, business proposals, reports, and more. From just $16, get unlimited access to thousands of professional business templates for Microsoft Word, InDesign, Photoshop, and more.
This InDesign template will help you design any type of marketing proposal without effort. It features 20 beautifully crafted page layouts with professional designs. Each page includes paragraph styles, changeable colors, editable fonts, and more. The template is also available in MS Word format.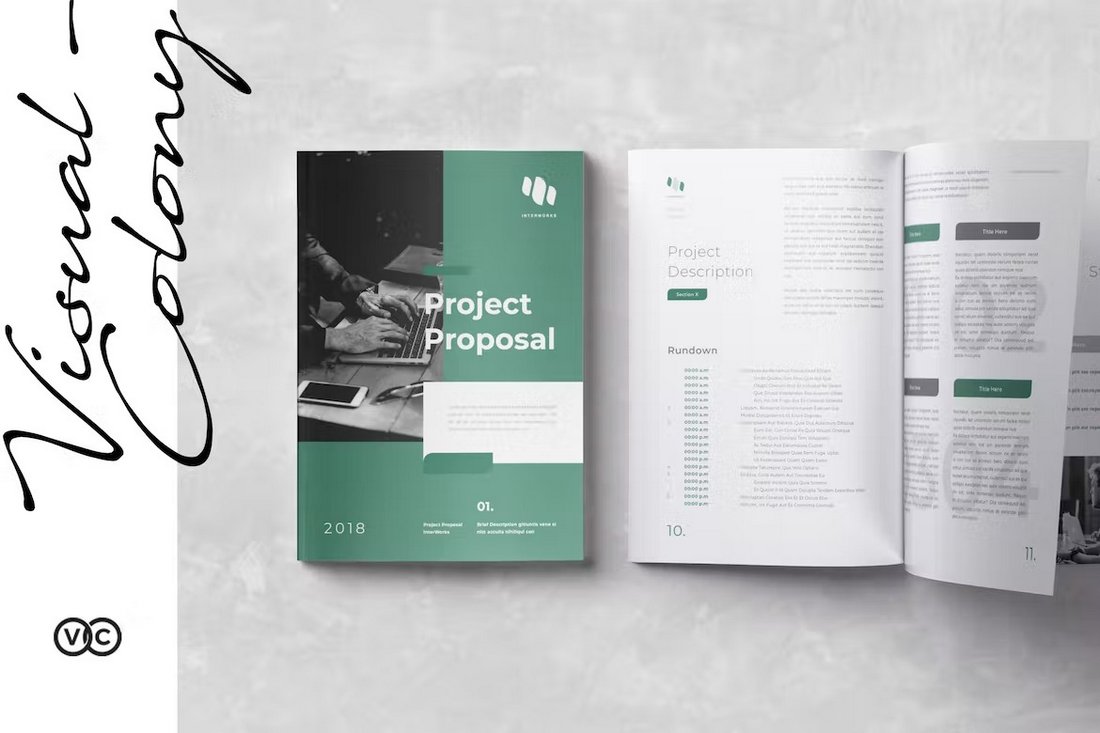 If you want to design a proposal with a simple and minimal design, this template is perfect for you. It includes modern page layouts with minimalist designs for making both marketing and sales proposals. There are 20 unique pages in this template.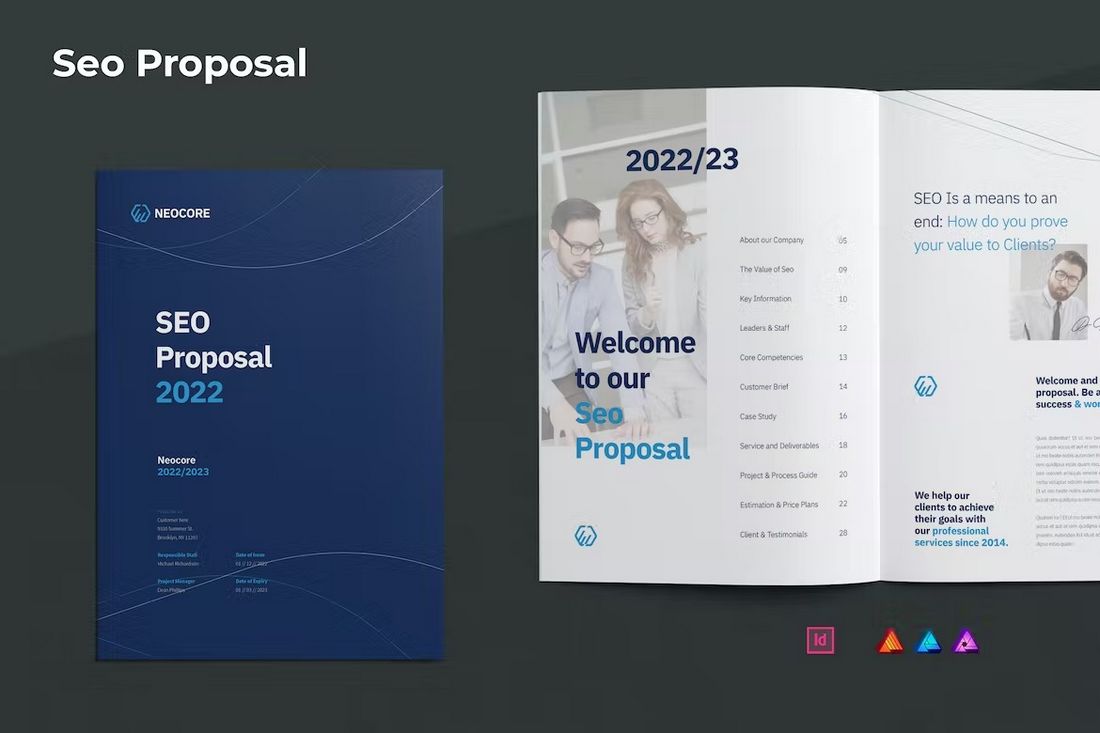 You can use this InDesign template to create a marketing proposal to pitch your SEO strategy to your clients. It includes 36 different pages for fully outlining your plans and strategies in detail. The template is easily editable and you can change its colors, fonts, and images with just a few clicks.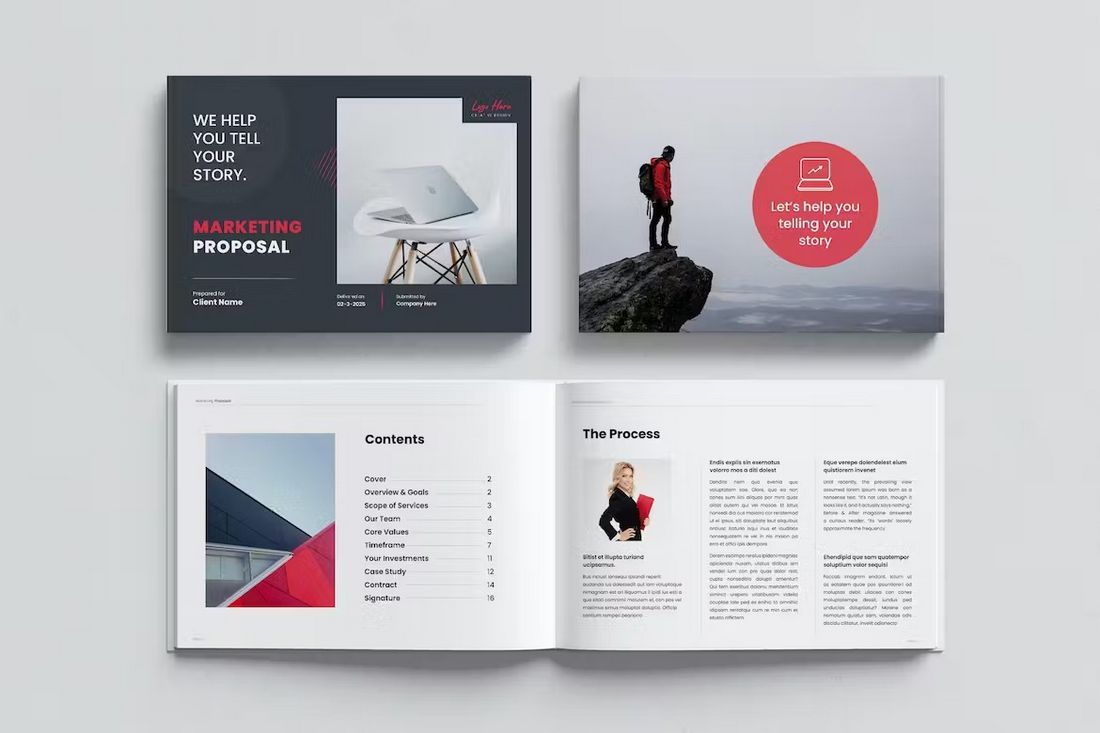 This is a beautiful marketing proposal template that comes in a landscape layout. It offers a set of modern and stylish pages for creating a detailed document to pitch your marketing ideas and strategies. There are 20 unique pages in this template in A4 size.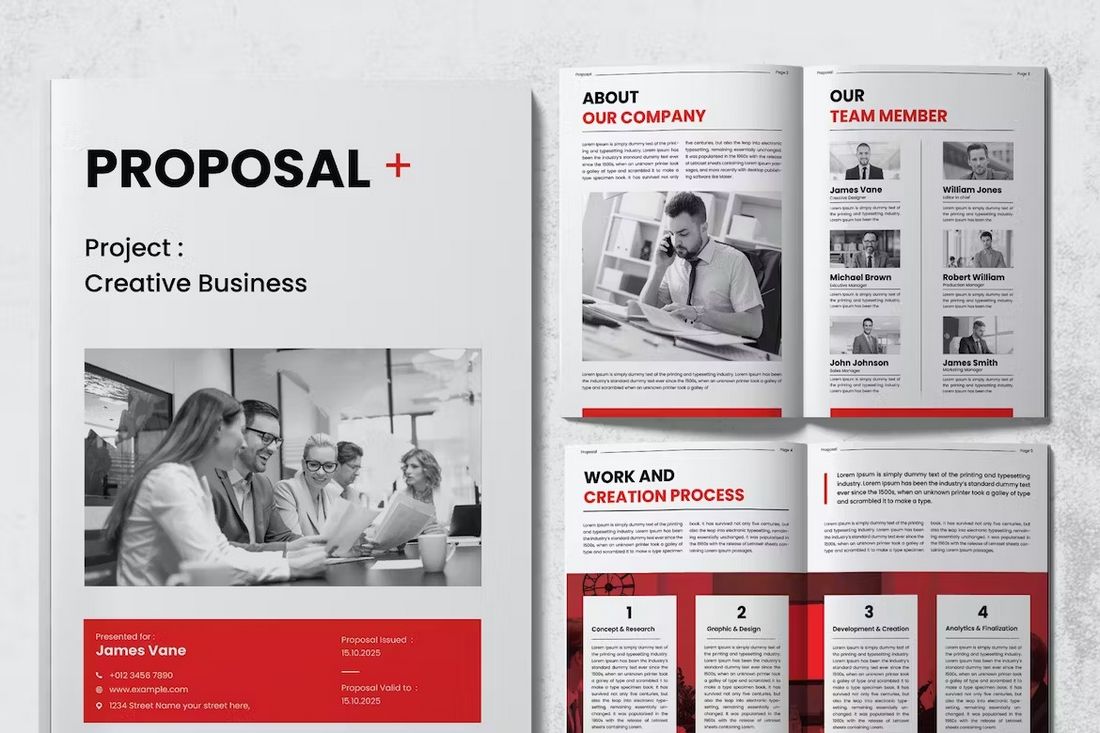 The clean and minimal layout of this template gives a more professional look to this proposal template. It will help highlight your content better with its use of accents and colors that create a strong contrast between the background and the text. It's ideal for both marketing and sales brochures.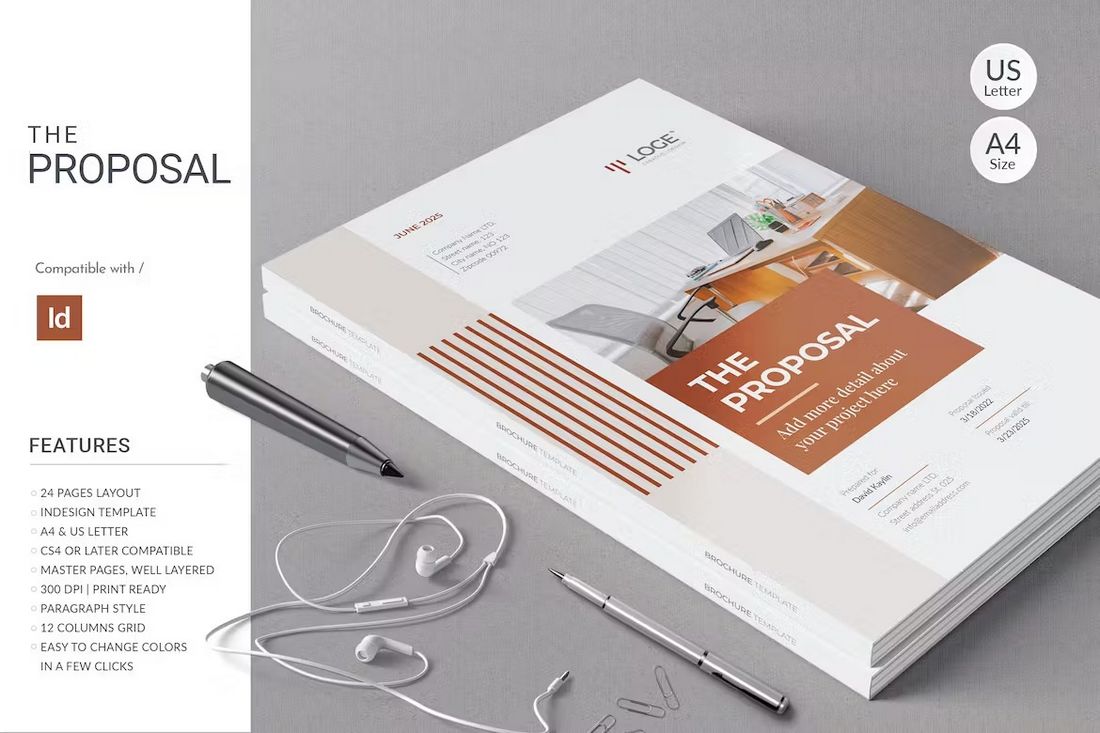 This proposal template also has a multipurpose page design. It includes 24 different pages featuring many useful layouts, including ones for outlining your target audience, SWOT analysis, marketing budget, and more. The template is available in InDesign formats.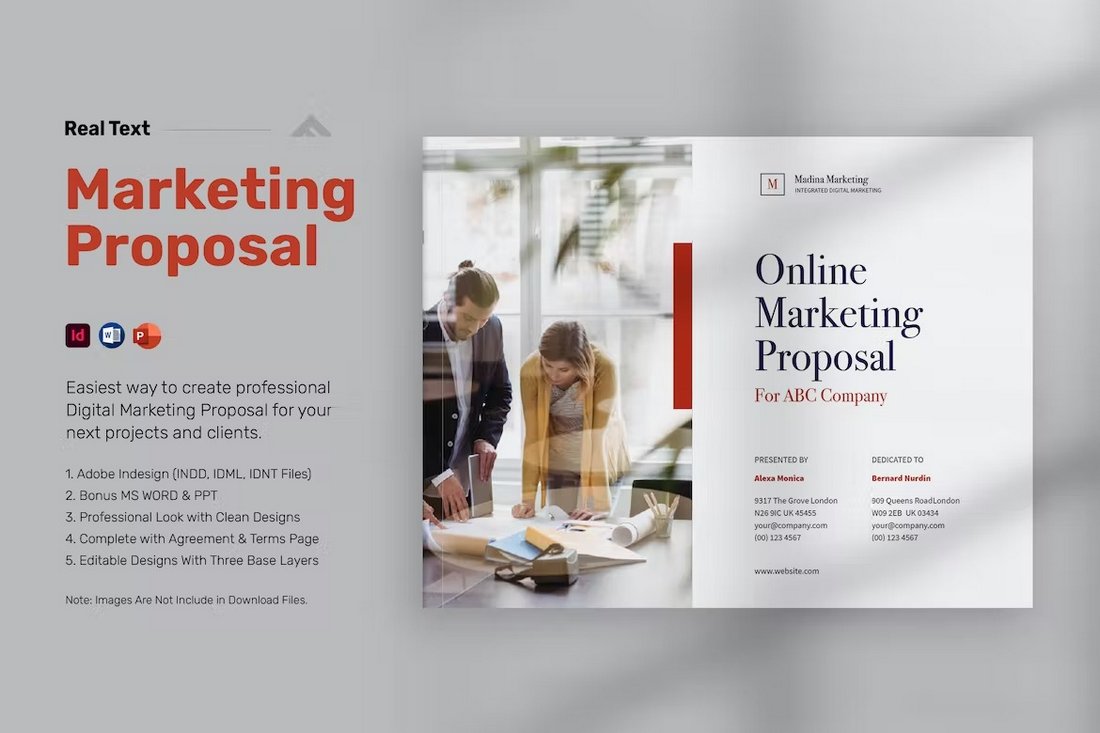 This is one of the most useful marketing proposal templates you'll find on our list. This template not only comes with 28 effective page layouts with modern designs but it also includes real copy for each page, including agreement and terms pages. It's available in InDesign, Word, and PowerPoint versions.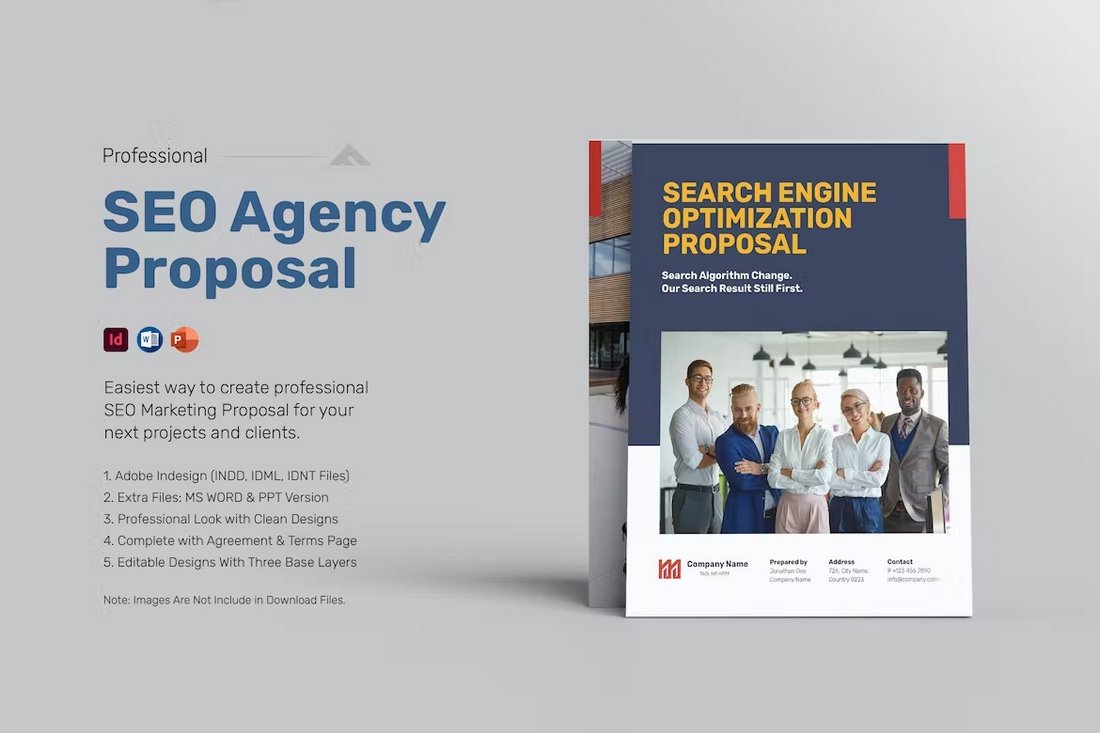 Working on a marketing proposal for an SEO campaign? Then be sure to use this template to convince your clients. It includes 24 unique page designs with editable layouts. You can customize it using InDesign, Word, and PowerPoint.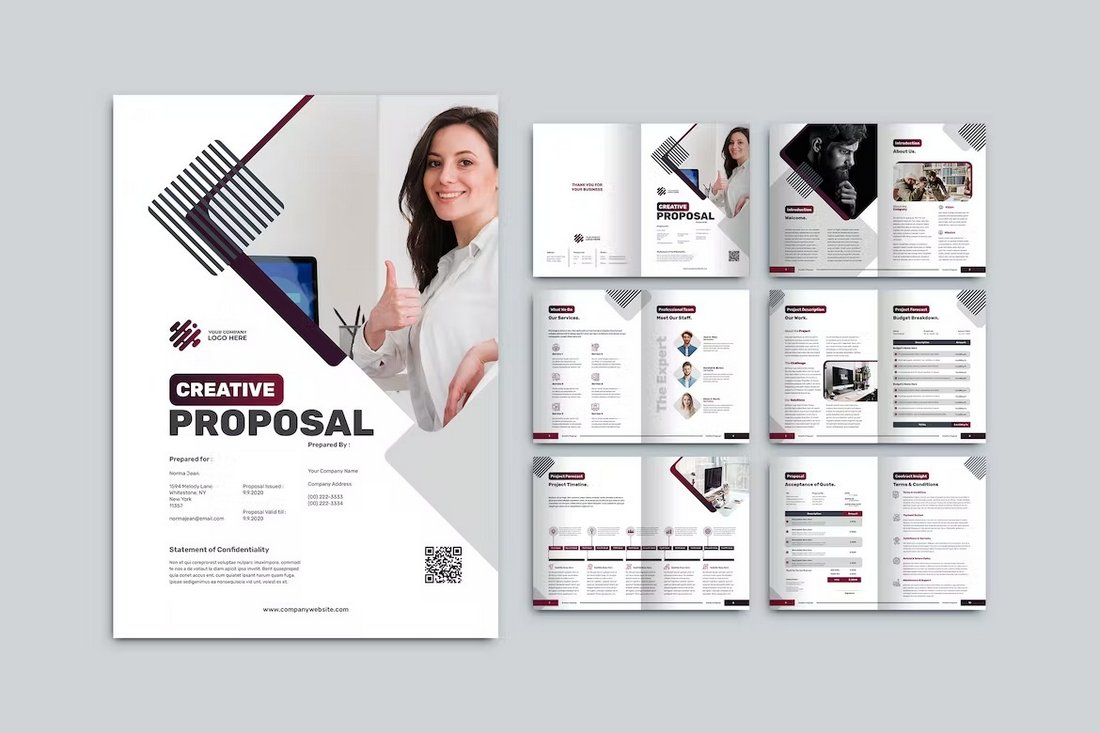 Another clean and professional InDesign template for making sales proposals. This template uses minimal colors but allows you to effectively highlight your content on each page. There are 12 custom page layouts included in the template.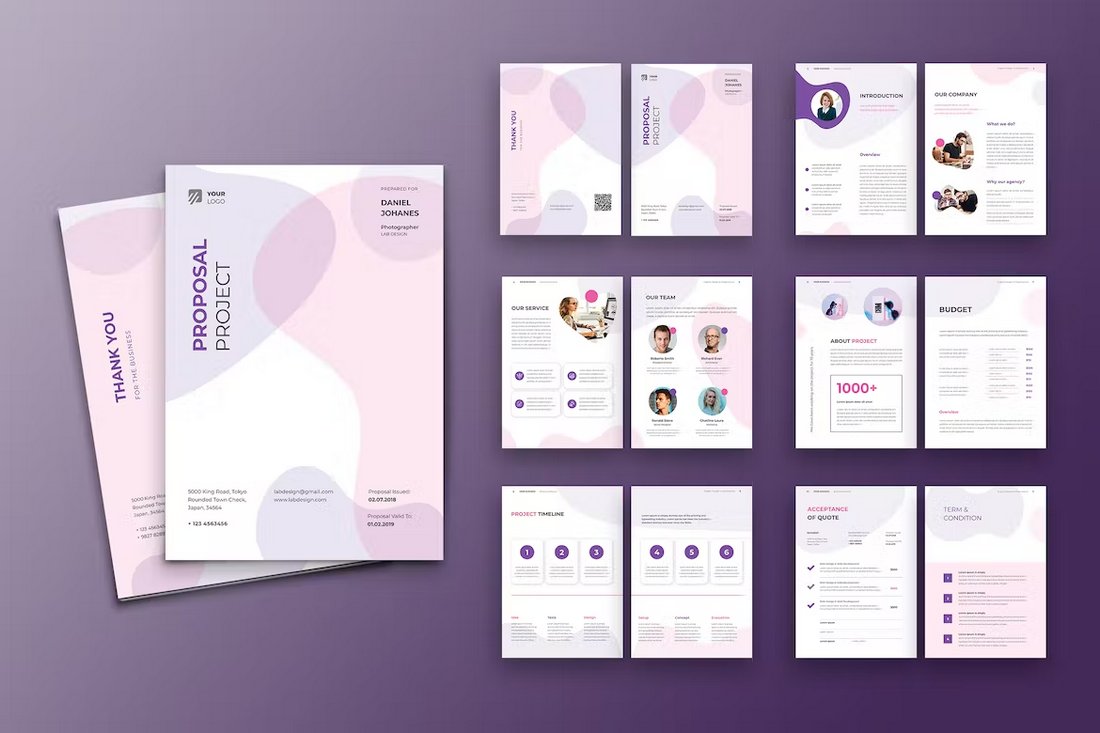 With this template, you can design colorful and creative marketing proposals. It has an elegant design that's most suitable for lifestyle, fashion, and beauty brands. Of course, you can easily edit and customize the design as well.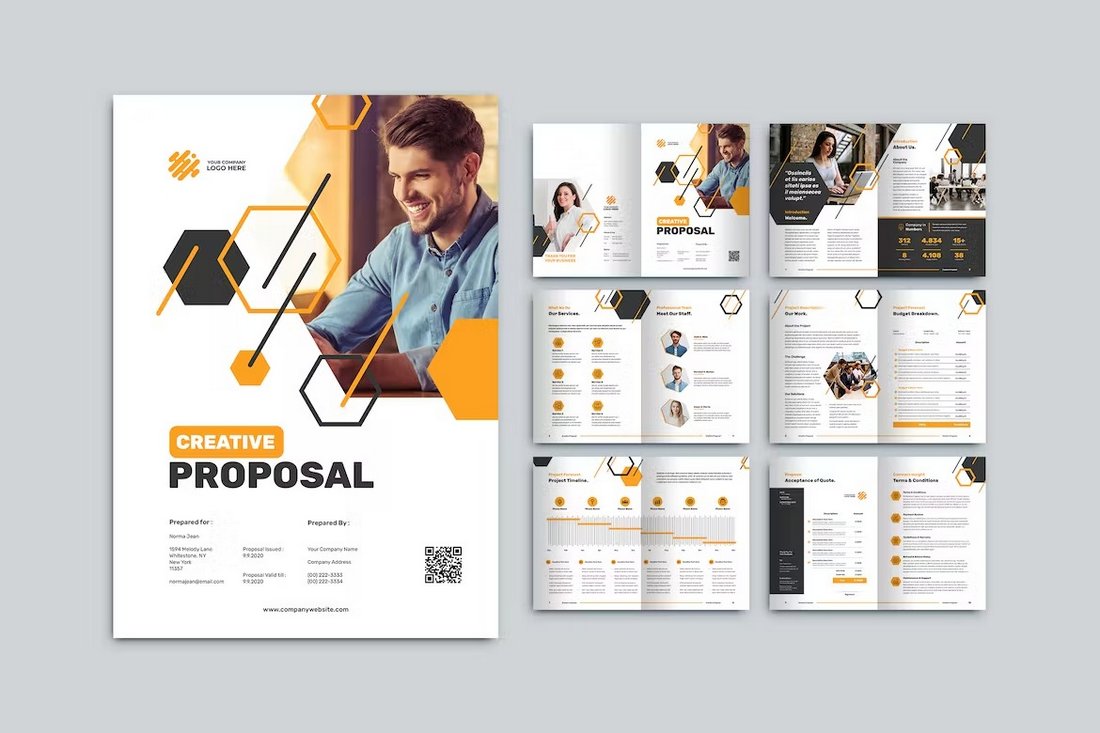 You can make a creative marketing proposal for an agency or startup using this InDesign template. It features modern page layouts with easily editable fonts, colors, and image placeholders. The template comes with 12 unique page designs.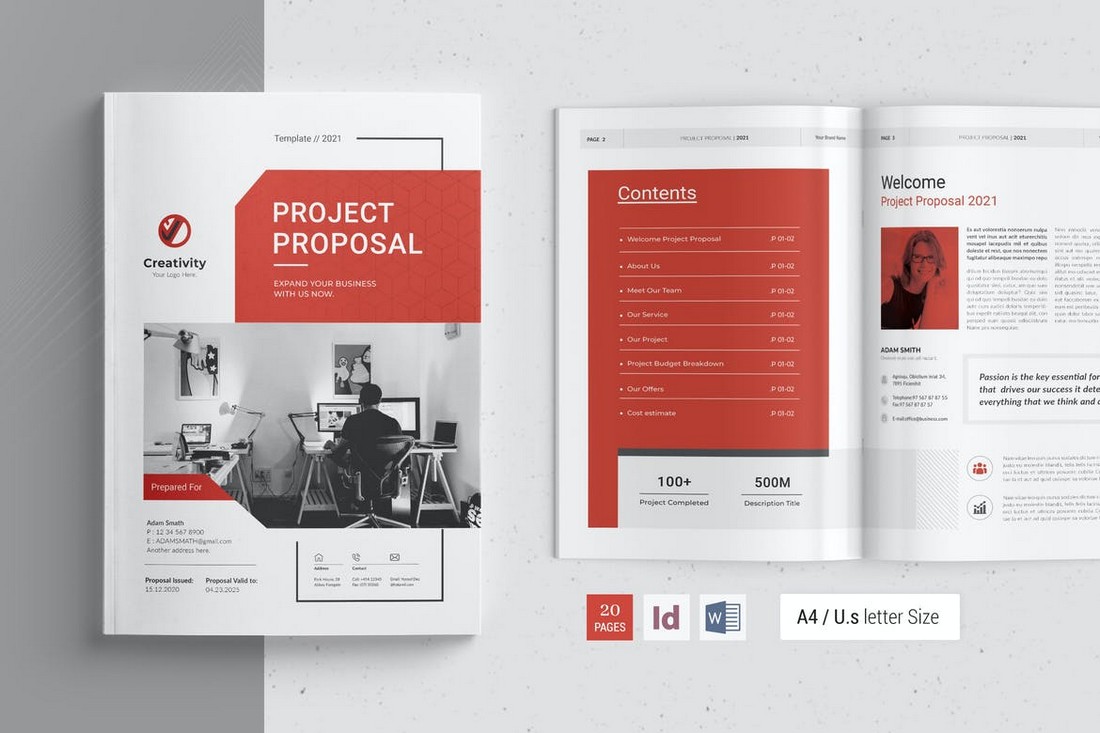 This is a multipurpose proposal template you can use to make many different types of brochures. It has a professional page design that fits in nicely with everything from marketing projects to sales brochures and more. The template includes 20 page layouts and it comes in InDesign and MS Word formats.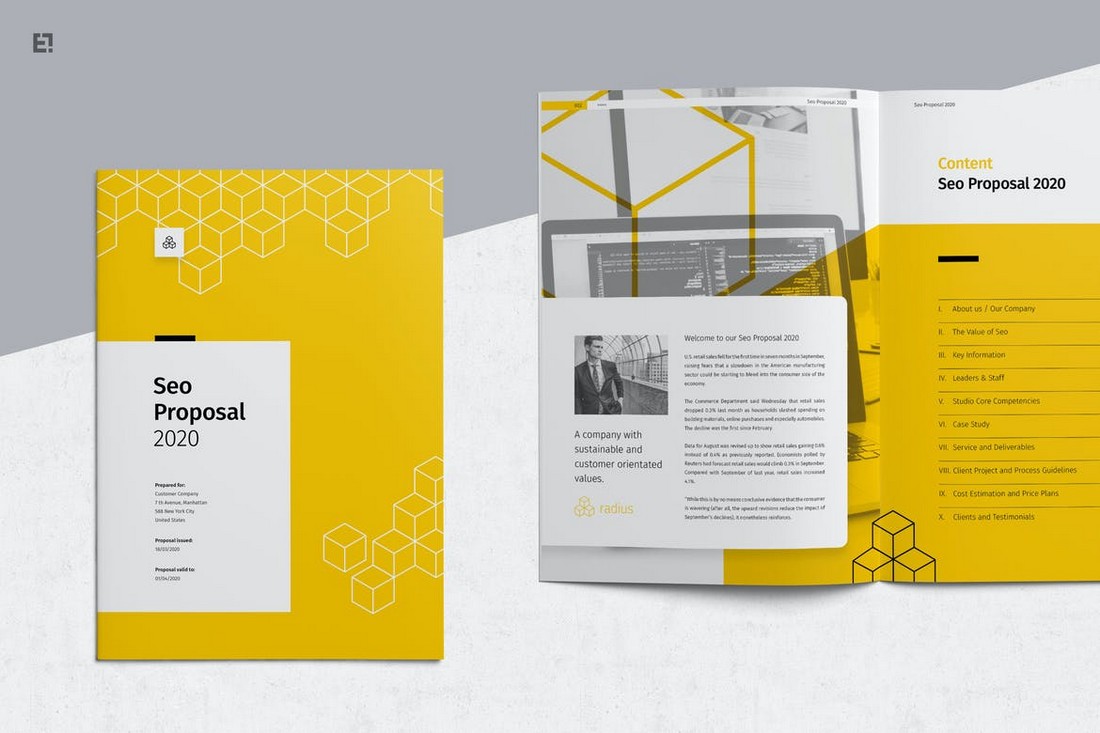 SEO is an important part of a digital marketing strategy. With this InDesign template, you can craft a compelling proposal to convince your clients of your SEO marketing plan. The template features 32 different page layouts in both A4 and US Letter sizes.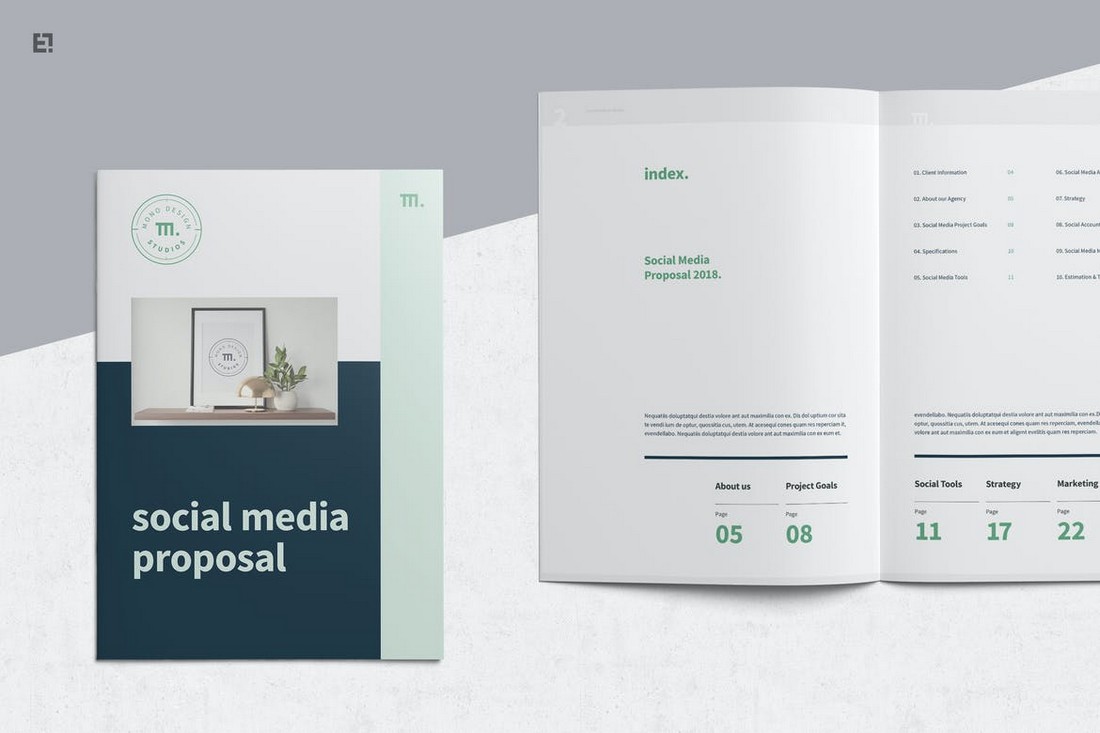 Making sure your clients understand the importance of a social media marketing strategy can be tough. But with the help of this proposal template, that job will get much easier. It comes with 32 pages specifically designed for putting together social media marketing proposals.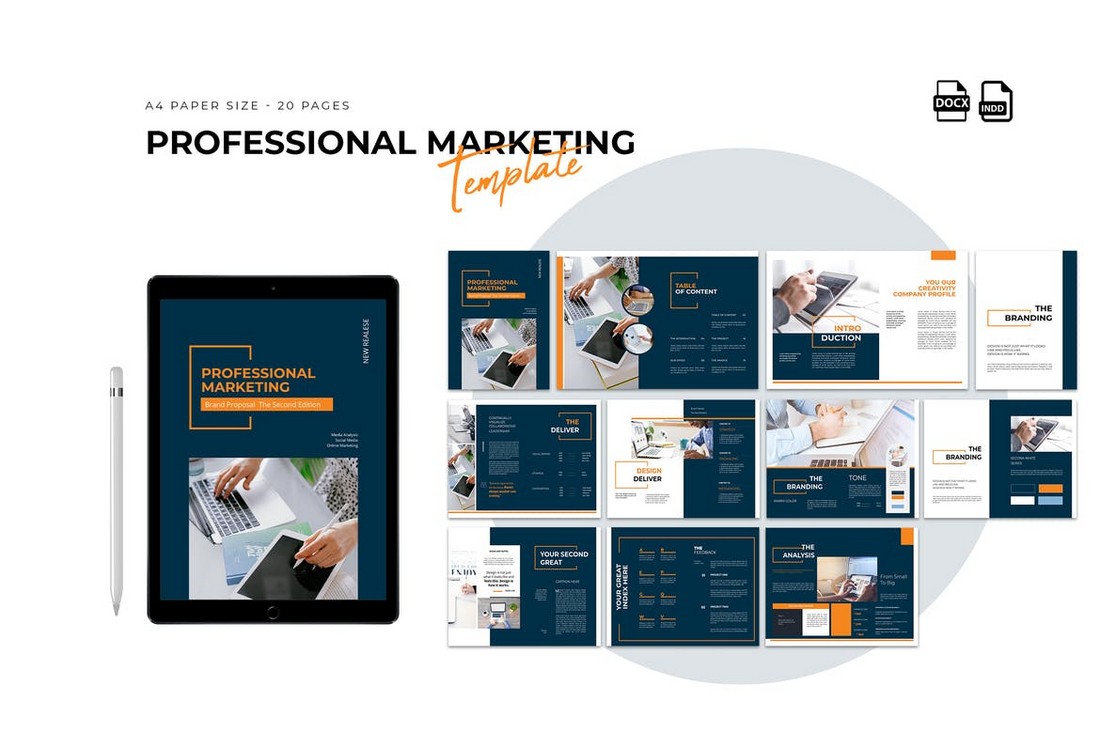 This is a multipurpose proposal template that features an elegant and stylish page design. You can craft all kinds of marketing plans and proposals with this template. There are 20 different page designs in this template in A4 size. You can also customize the template using InDesign and MS Word.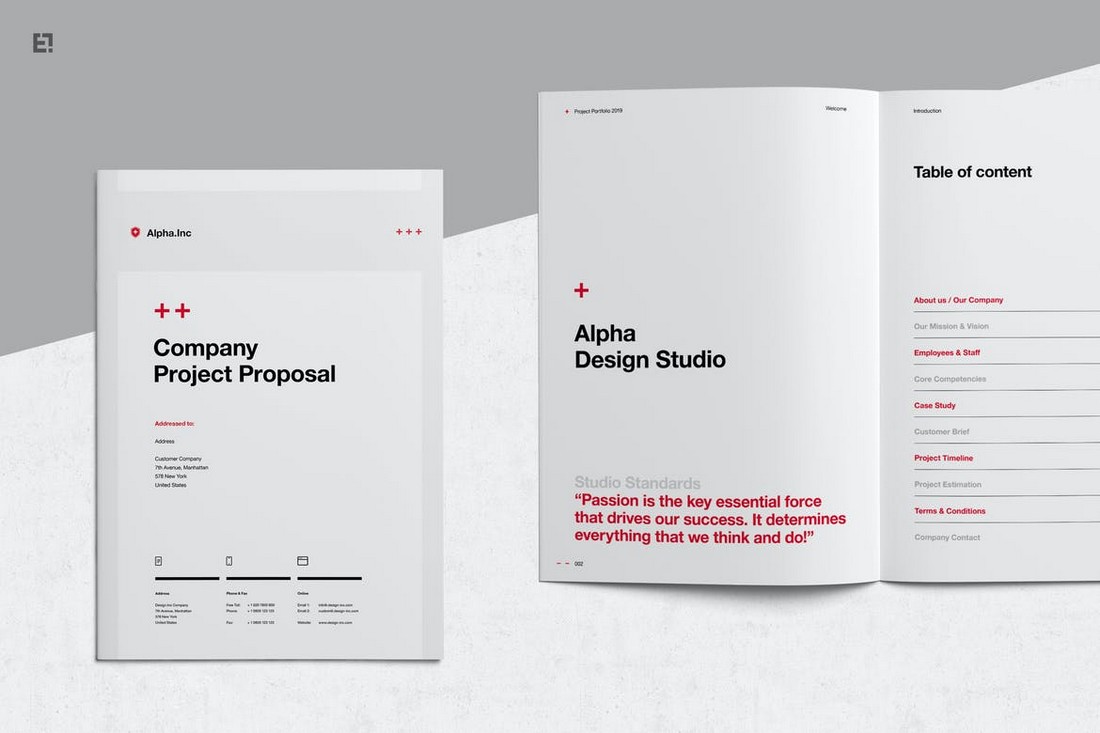 Looking for a proposal template with a clean and minimal design? Then be sure to add this InDesign template to your collection. It lets you choose from 32 beautiful page designs to create effective marketing and sales proposals. The template also comes in Word, Apple Pages, Affinity Publisher, and Photoshop formats as well.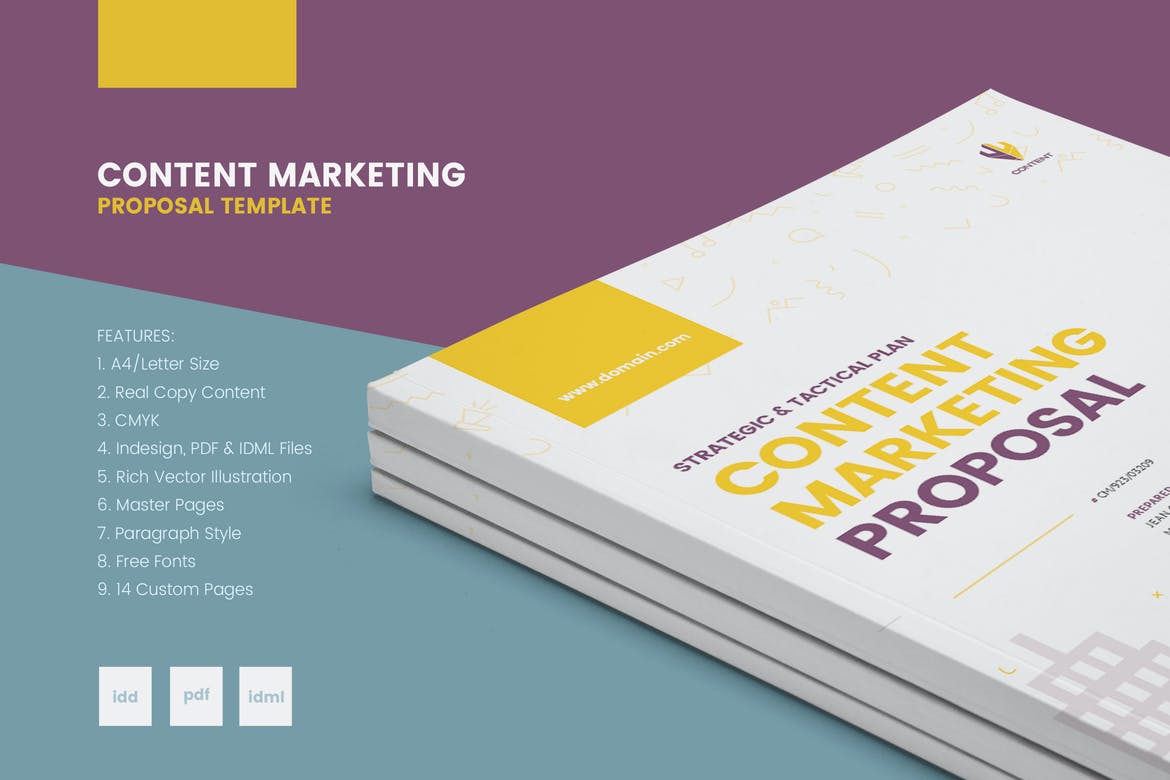 Here we have a content marketing proposal template for Adobe InDesign that includes 14 purpose-built pages to see your proposal through to success. It comes with unique teaser pages, unlimited color settings, free fonts, and rich vector illustrations to help you customize, plus a print-ready CMYK color space.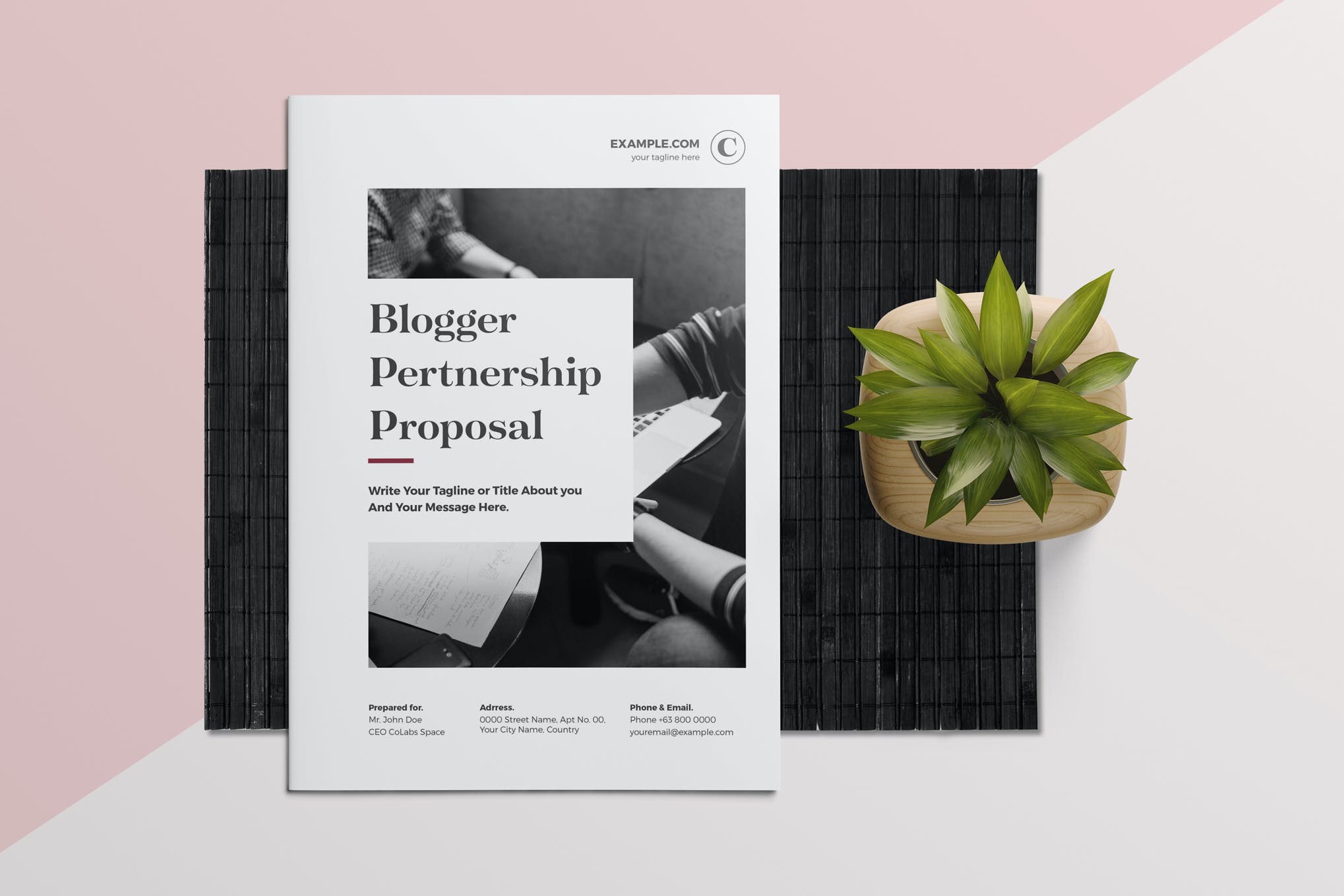 Next up is a gorgeous blog marketing proposal template that can be fully customized to your liking. Offering a range of clean, and modern pages, free fonts that can be edited to suit your brand, and much more, it is one of the best marketing proposal templates on our list.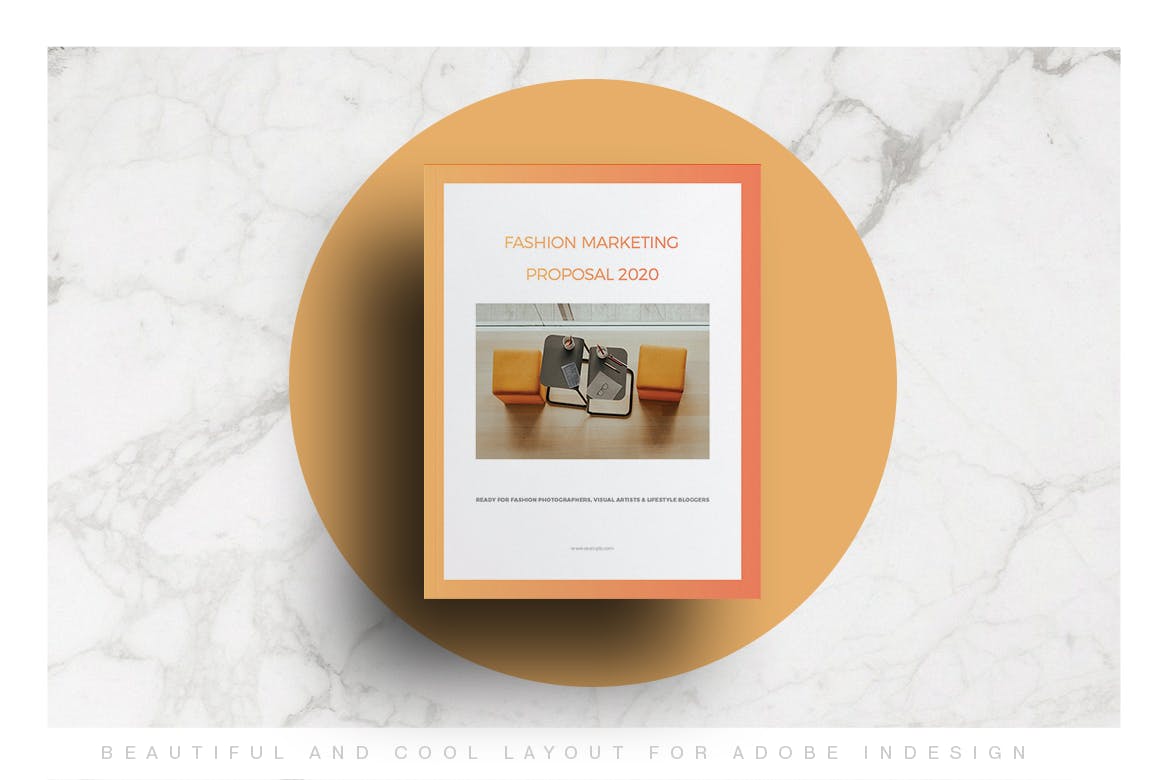 Perfect for a sales and marketing proposal with a difference, our next option is an elegant and easy-to-use template designed for Adobe InDesign that's great for any creative business, such as those in the fashion or design industries. It includes 12 pages, a neutral color theme, a grid-based layout, and a range of color scheme alternatives.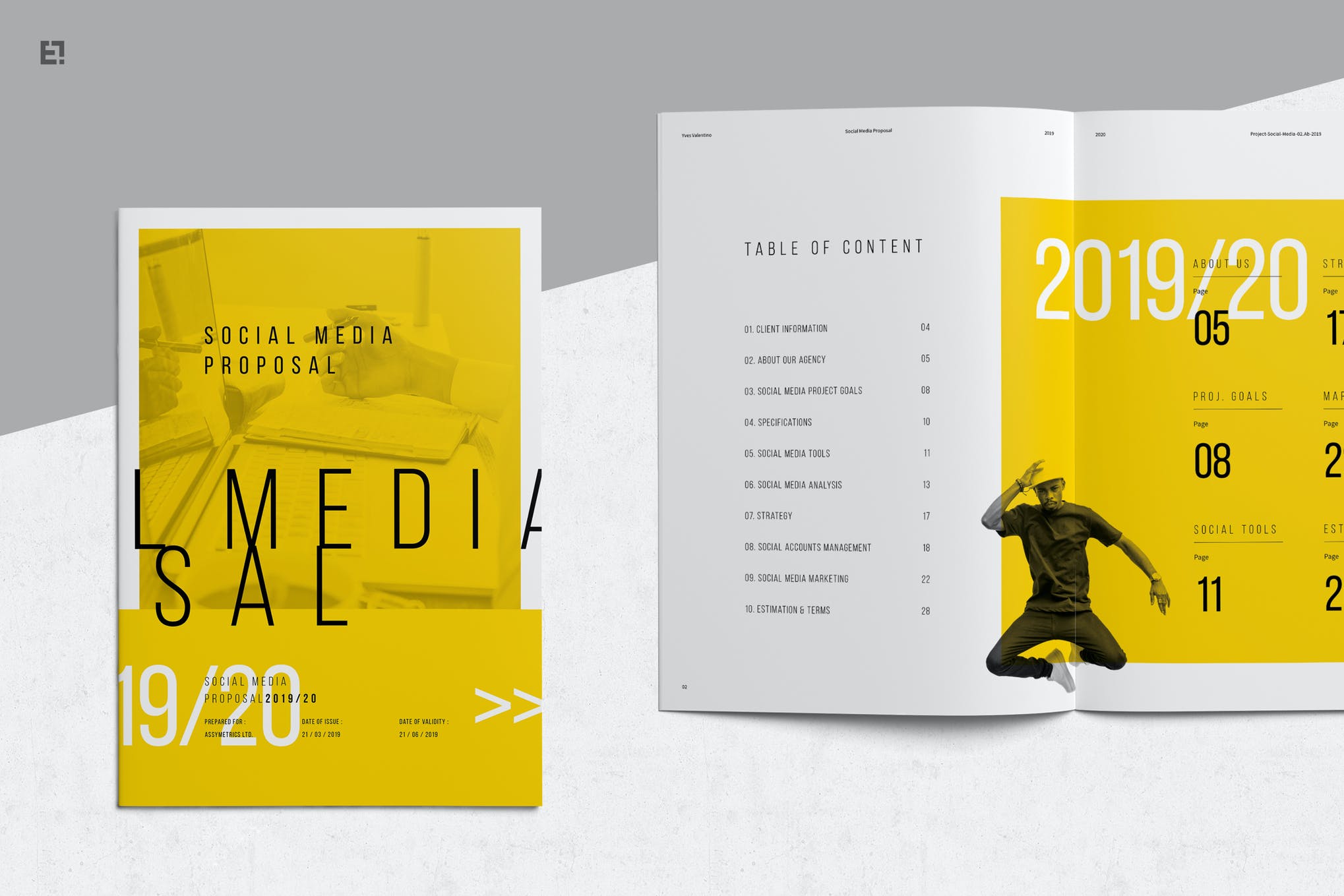 Next up we have a stunning social media marketing proposal template that you'll be hard-pressed to not consider. It offers 40 unique pages, a grid-based layout, free fonts, customizable colors, and well-organized composition helping you create mood boards in a matter of seconds.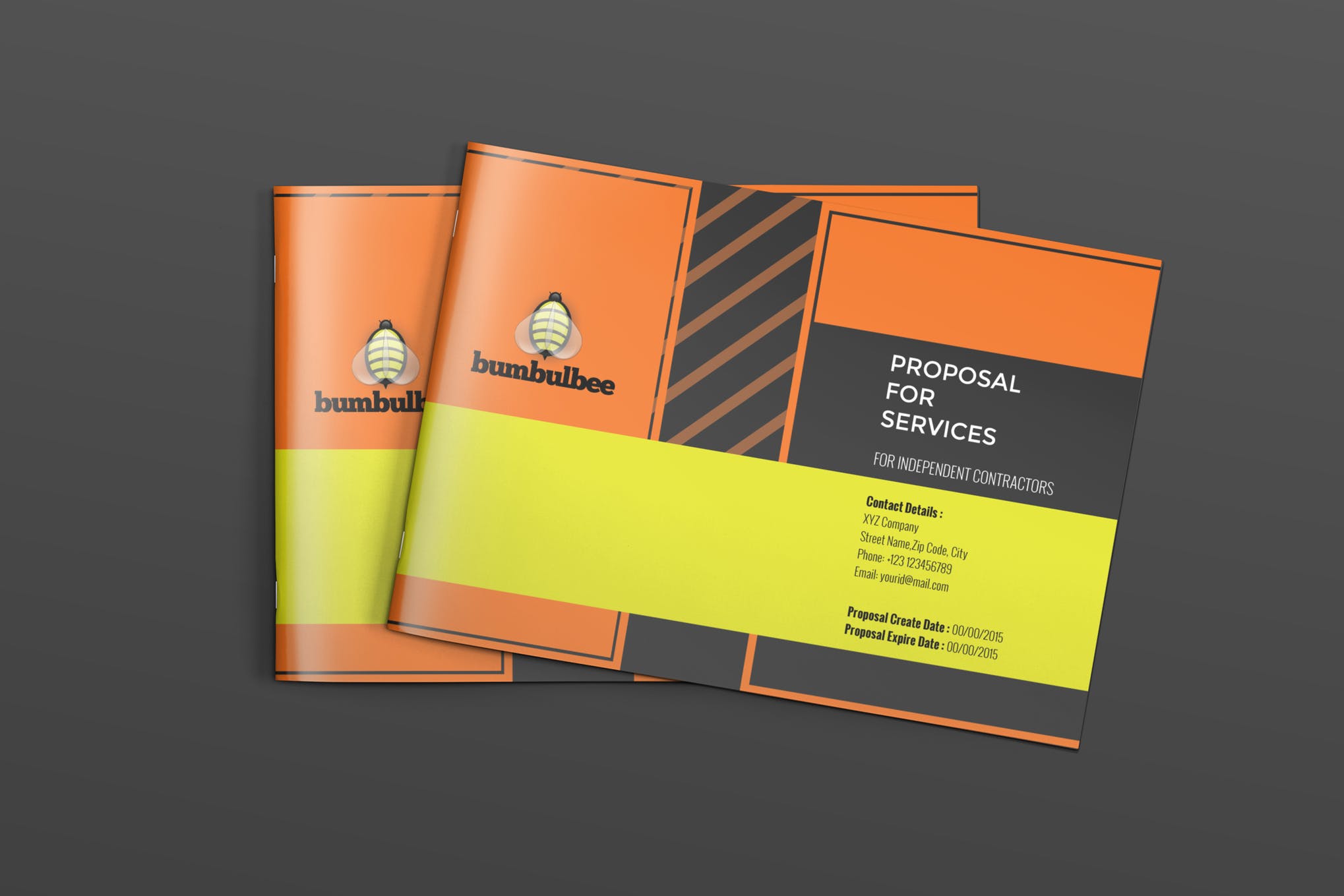 Check out this stylish sales proposal template specifically designed for service industries. Featuring 22 modern and professional pages, front and back cover, A4 and US Letter size, and free fonts, the template has everything you need to make an impression.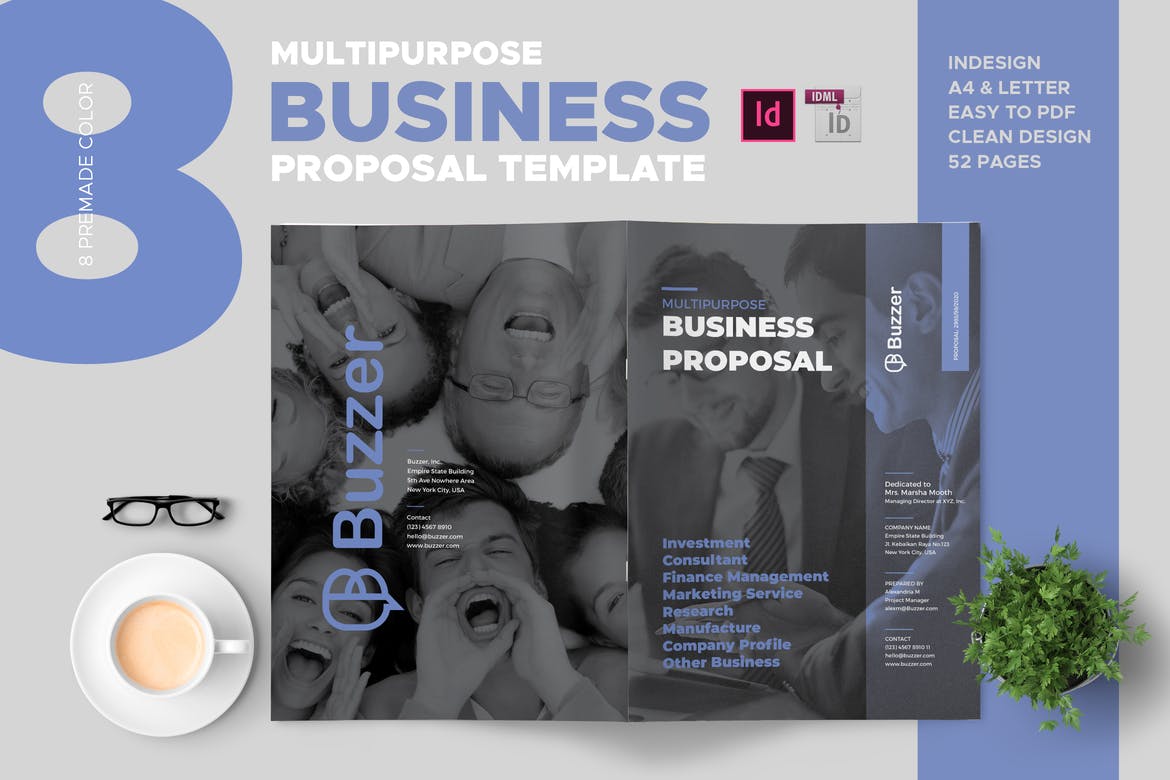 Our next sales and marketing proposal template is Buzzer- a stunning option from Envato Elements that provides 52 unique and fully editable pages, unlimited options for color theme variations, and a range of vector shape illustrations for a modern and professional look.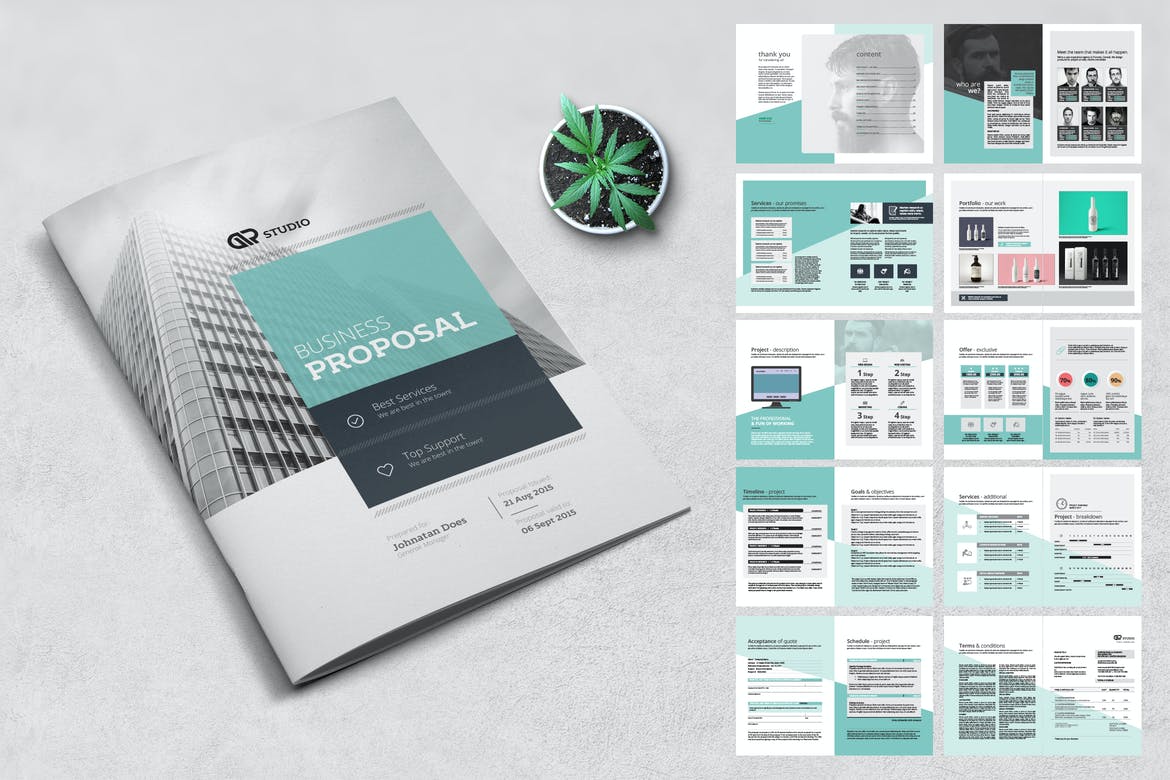 Designed specifically to help you grow your business, this marketing proposal template includes a range of helpful and versatile page layouts, complemented by subtle colors, beautiful infographics, and picture-perfect illustrations, plus a minty color scheme that can be changed to fit your brand.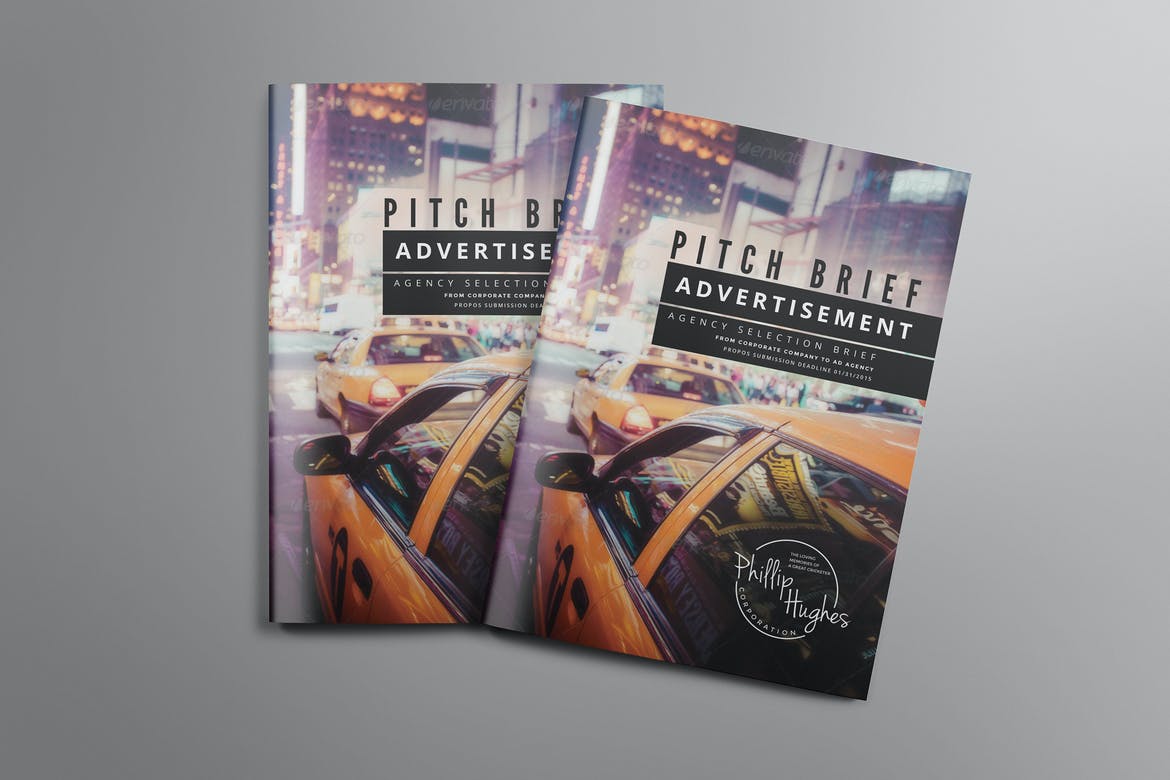 Next up, we have a contemporary and highly professional proposal template specifically designed for an ad campaign. It features gorgeous design elements and gradient color schemes to give your proposal a unique yet businesslike finish. It offers 26 pages, fully editable graphics, drag and drop picture placeholders, and a range of customization settings.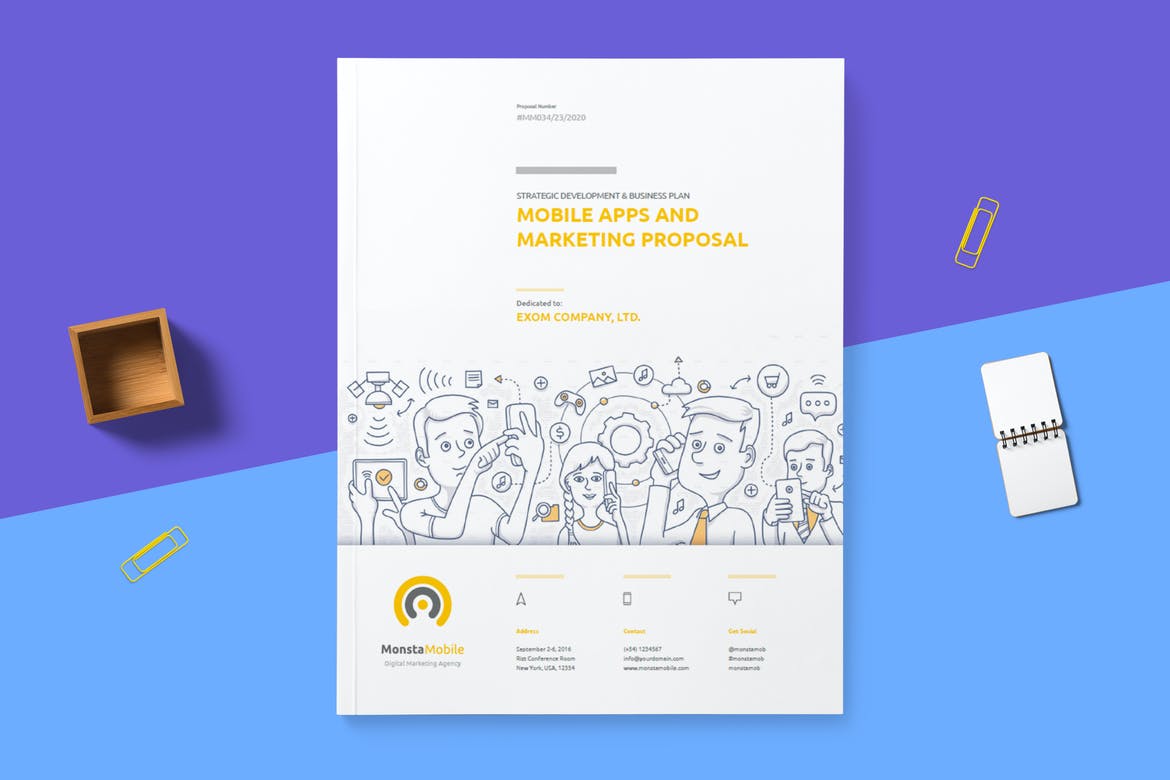 Looking for a sales and marketing proposal template that's ideal for presenting a mobile marketing plan? This inspiring and engaging template will compel your clients to take you seriously and includes a range of 20 unique page layouts that you can mix, match, and customize as you see fit.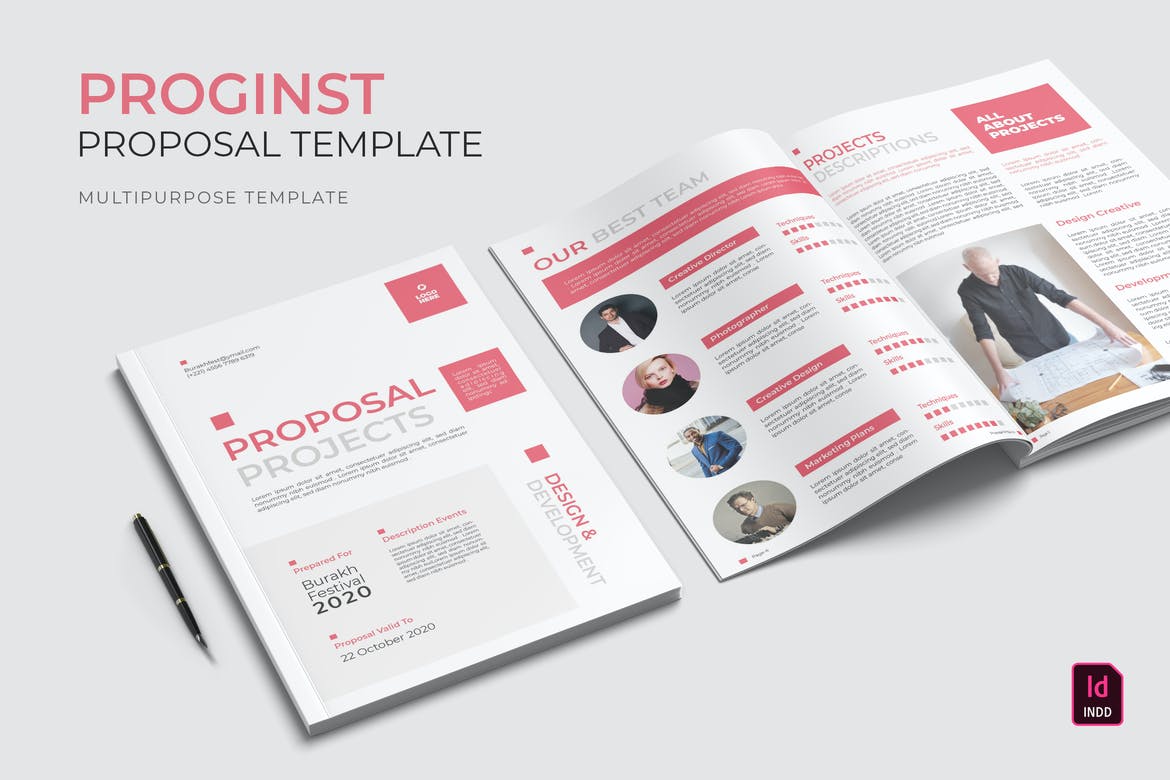 Featuring a peachy coral color scheme and a clean, modern design aesthetic, this marketing, and sales proposal template is suitable for virtually any business model or industry, thanks to its fully customizable elements and 12 multipurpose page layouts.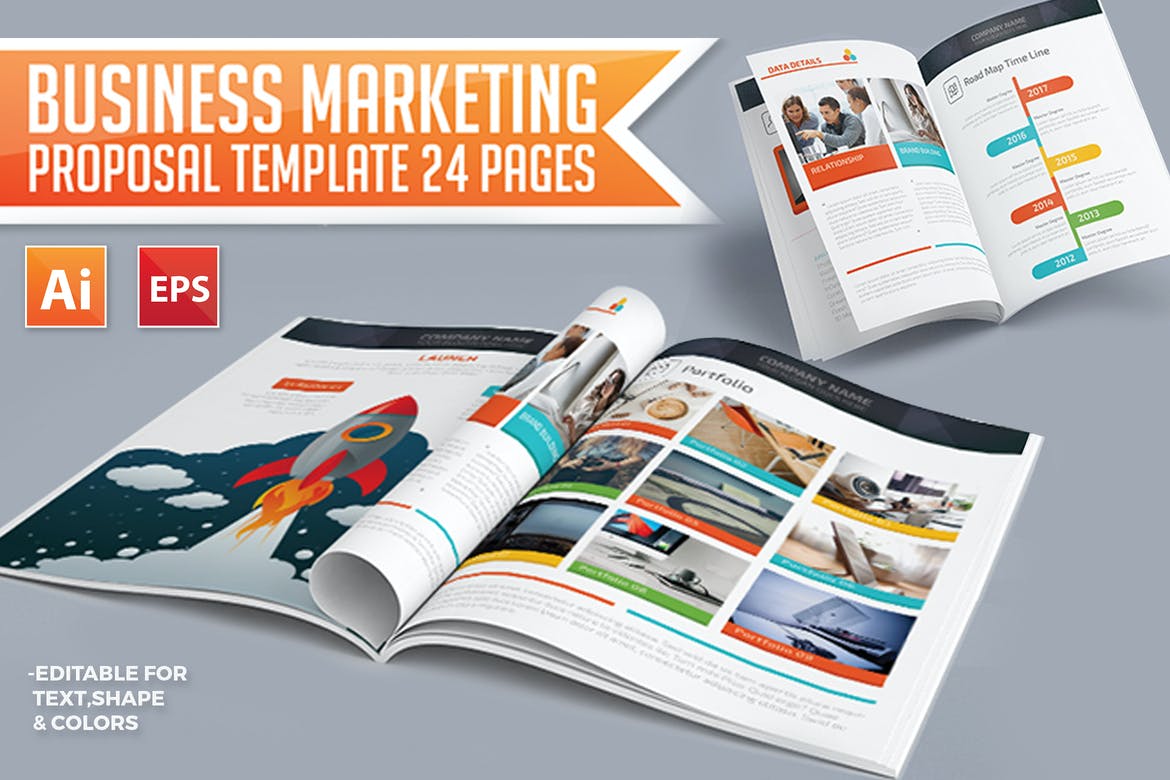 Here we have a fun and modish marketing proposal template for Adobe Illustrator that includes a hint of creativity through its clever use of graphics and bold splashes of color on each of its 24 pages. This template includes fully vector graphic elements and easy drag and drop placeholder functionality, plus free fonts.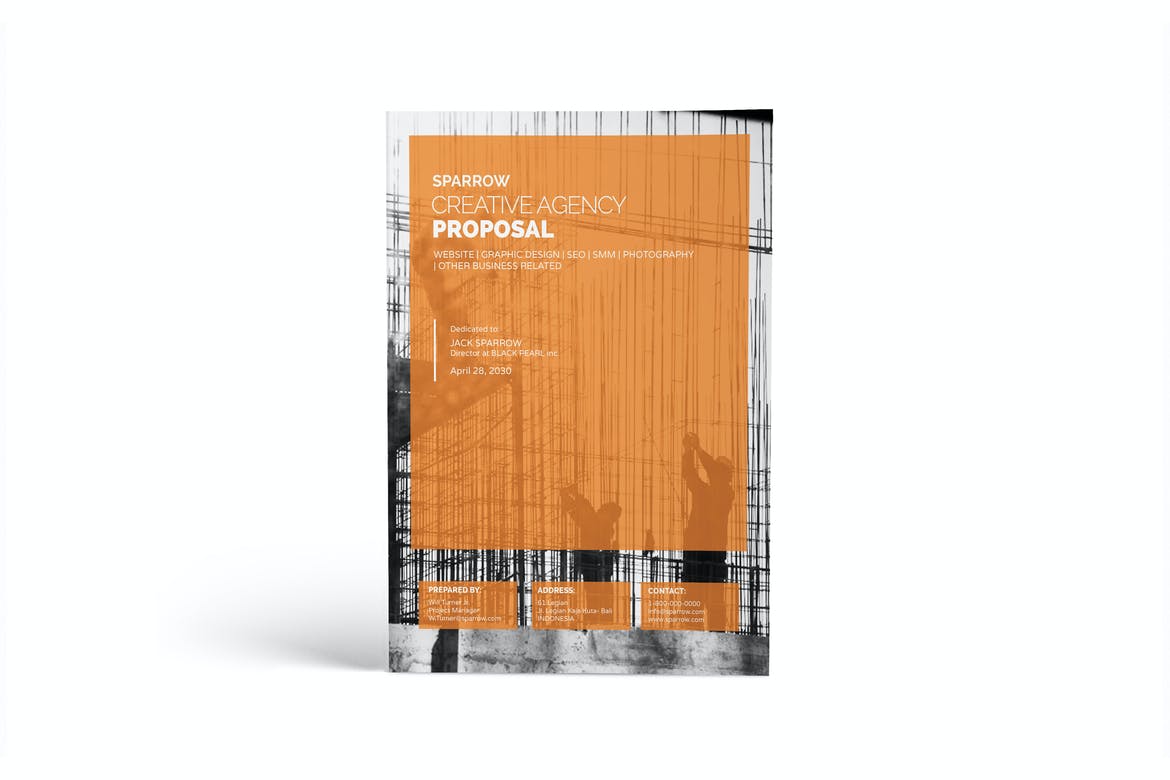 Looking for a fresh and eye-catching design that can be fully edited to suit your own individual style or company brand? Our next template for InDesign is a great choice – it features a fresh, orange color scheme, a completely customizable design, and an incredible total of 38 unique pages.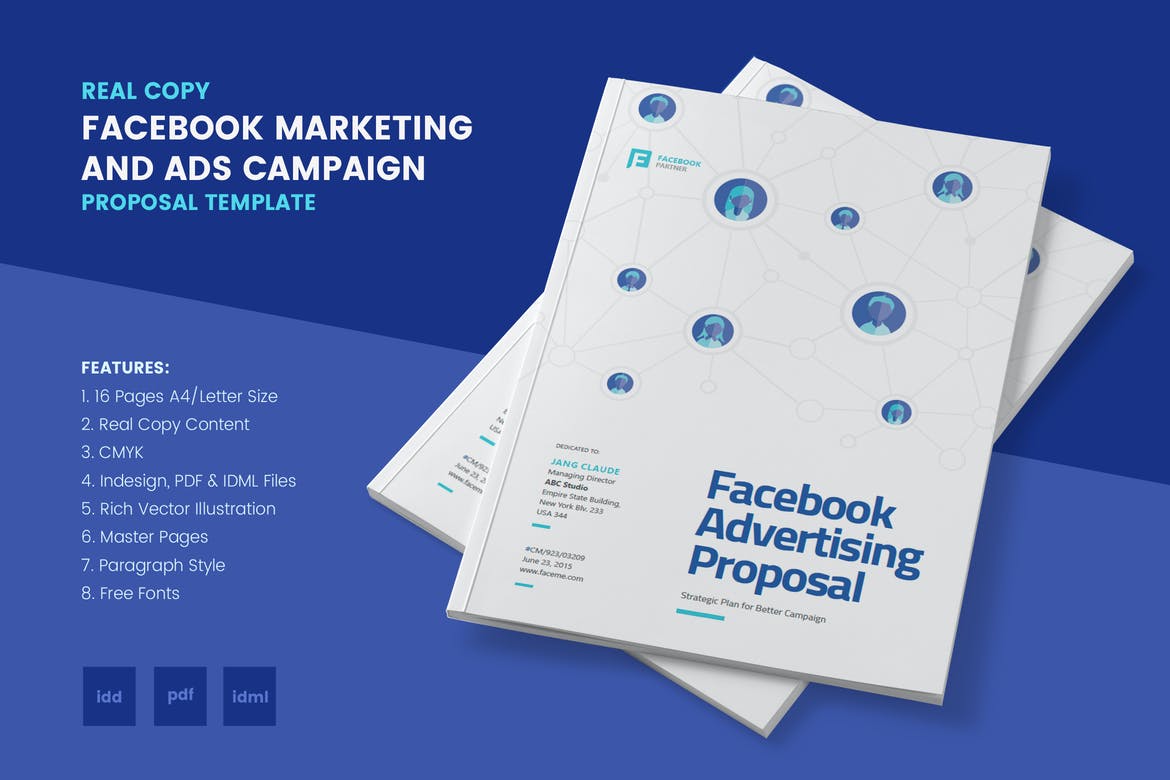 Aqua is exactly how it sounds – a beautiful blue themed marketing proposal template created for InDesign that's perfect for a Facebook Ad campaign. It features professional and engaging design elements added in for maximum impact. Each of the 16 unique pages comes with a simple and creative layout, and the color scheme can be changed if you prefer.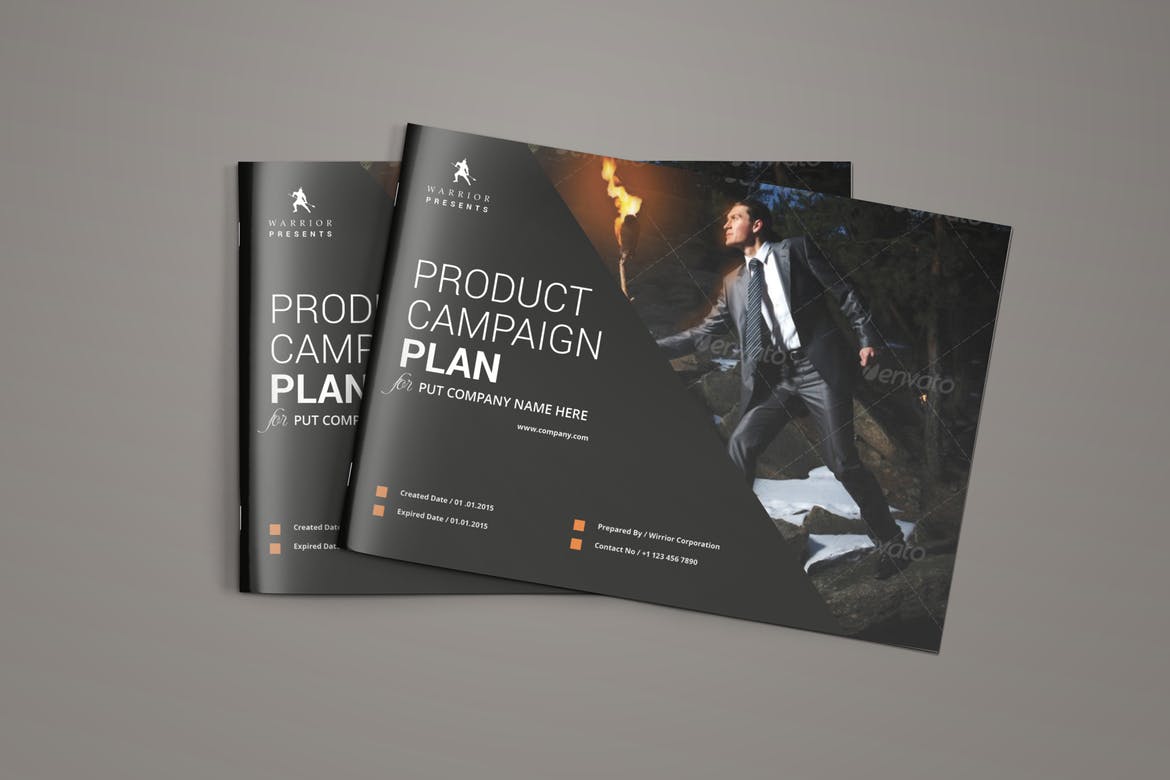 Our next sales proposal template means business – created for Adobe InDesign, it offers an eye-catching yet informative visual design with fully editable elements, high-quality vector illustrations, 26 versatile page layouts, free fonts and one-click color change functionality for easy customization.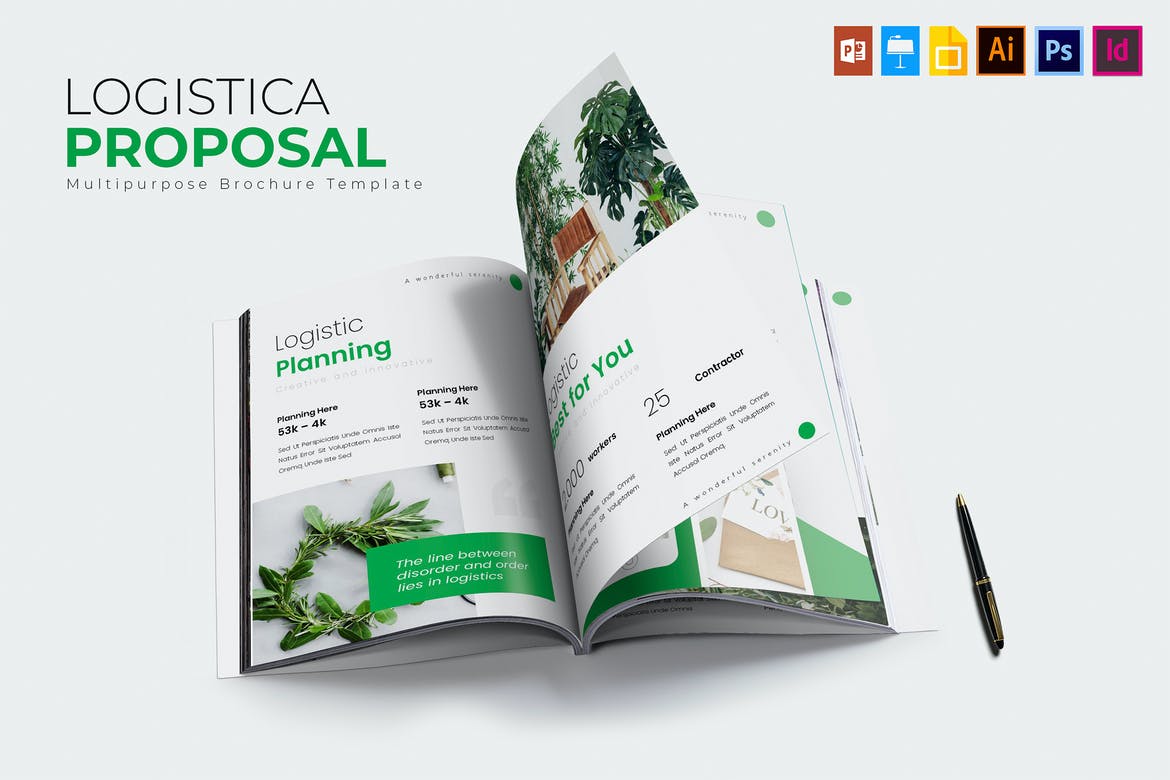 Next in our list of the best marketing and sales proposal templates is this green-themed presentation for Keynote and InDesign that's ideal for any business with an environmentally friendly focus. It comes with a range of unique pages that utilizes free fonts and icons and features a range of purpose-built layouts that are ideal for any marketing purposes.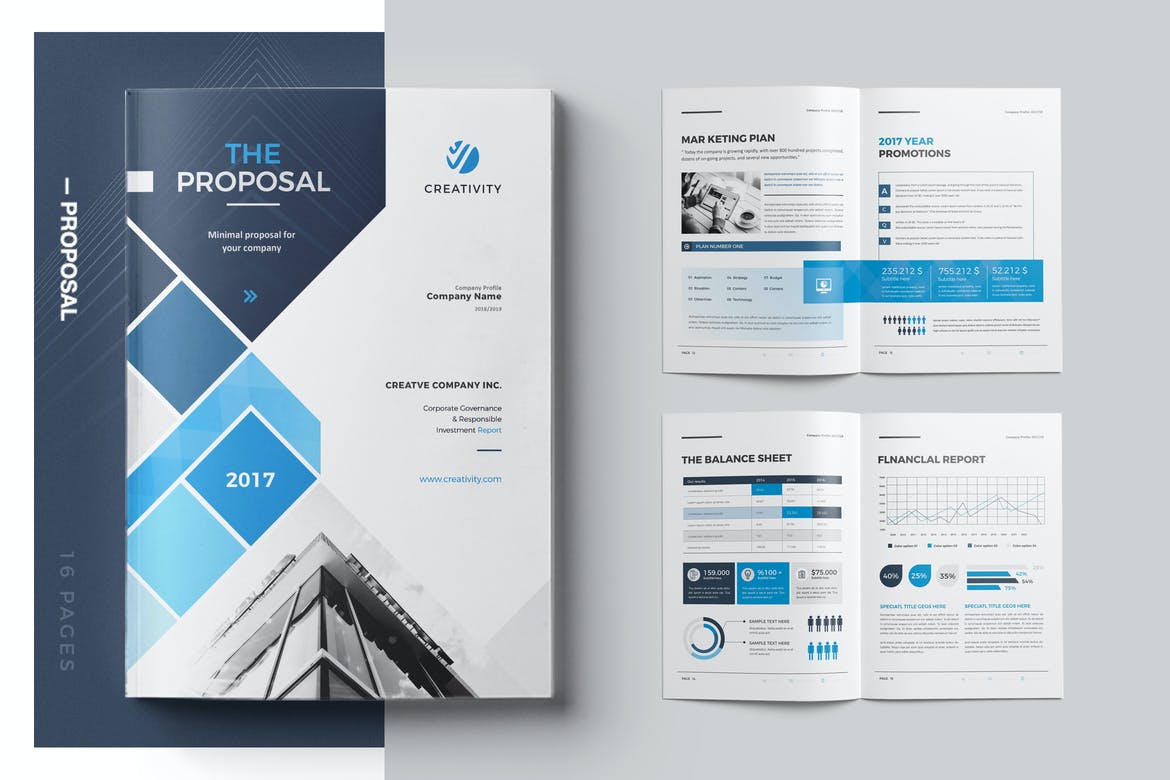 Infographics are a great way to convey all those facts and figures to your audience without subjecting them to a pile of text, and our next marketing proposal template for InDesign comes with a huge range of professionally designed infographics ready for you to customize and use for your own project.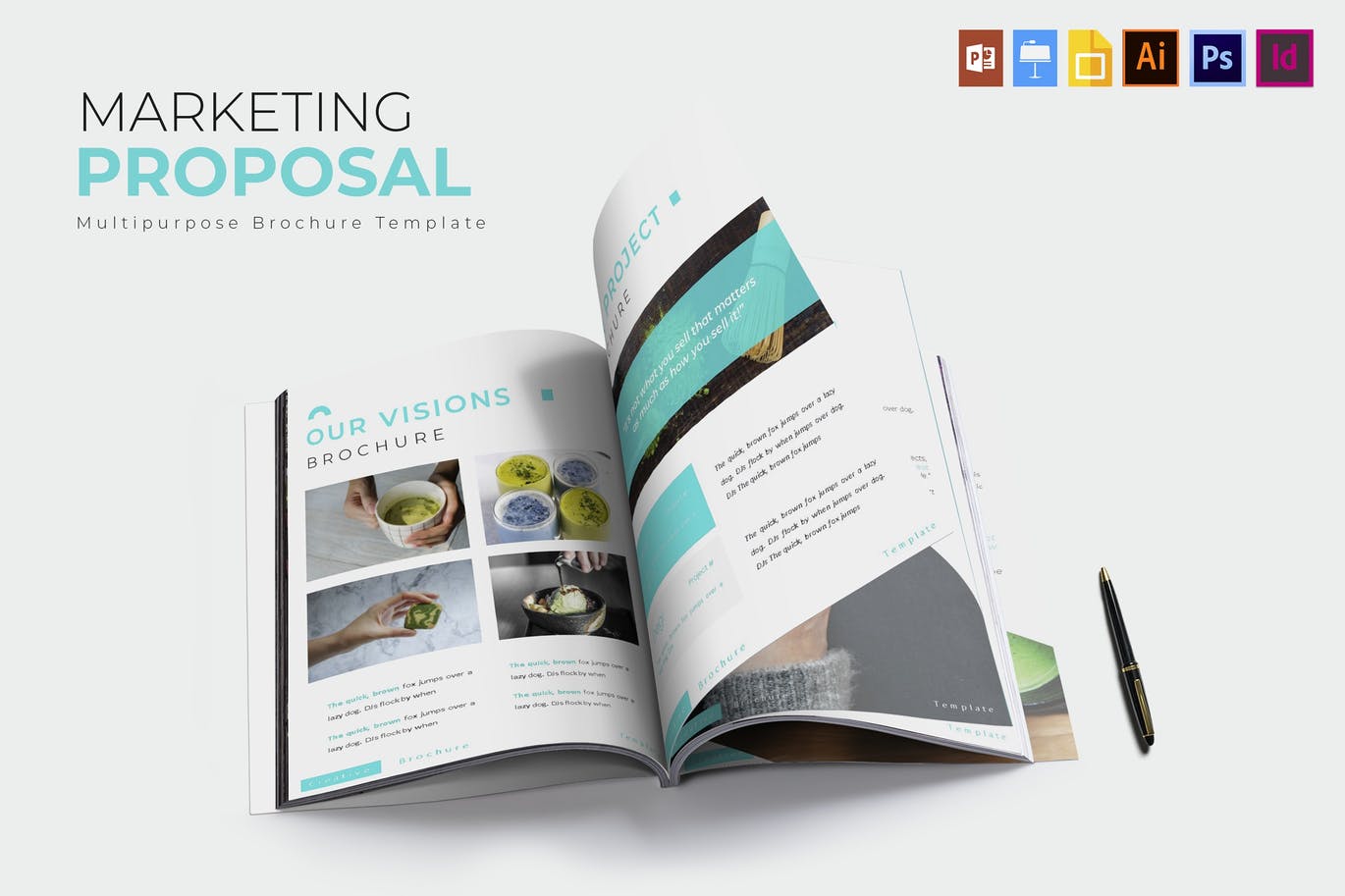 Here we have a handy, multipurpose marketing proposal template for Keynote, InDesign, and Photoshop that can be adapted to suit almost any kind of business or profession and is sure to bring you success on your next sales pitch. It offers a clear and simple design with fresh, modern graphics and free web fonts.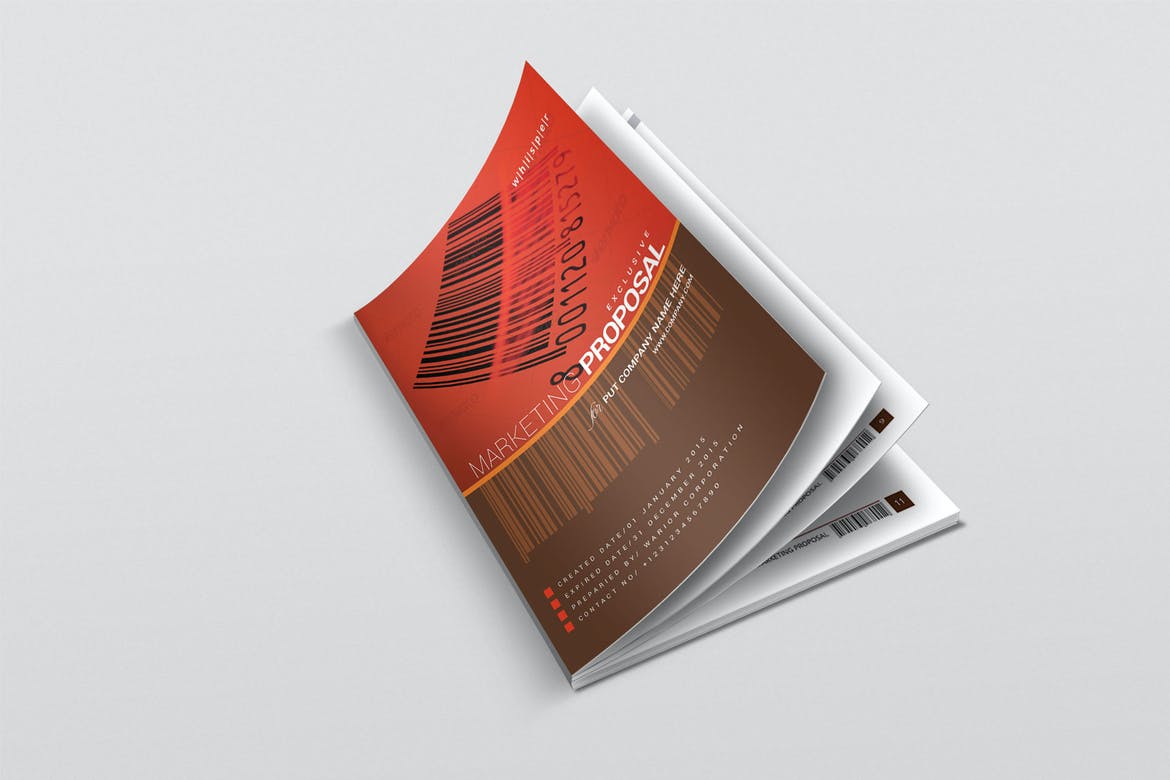 Our next template is a professional and highly versatile option for a corporate or small to medium-sized business to use for its next marketing or sales proposal. It comes with 26 elegant pages, organized page by page layers for easy edit and image replacement, and an impressive high definition resolution that's sure to do your proposal justice.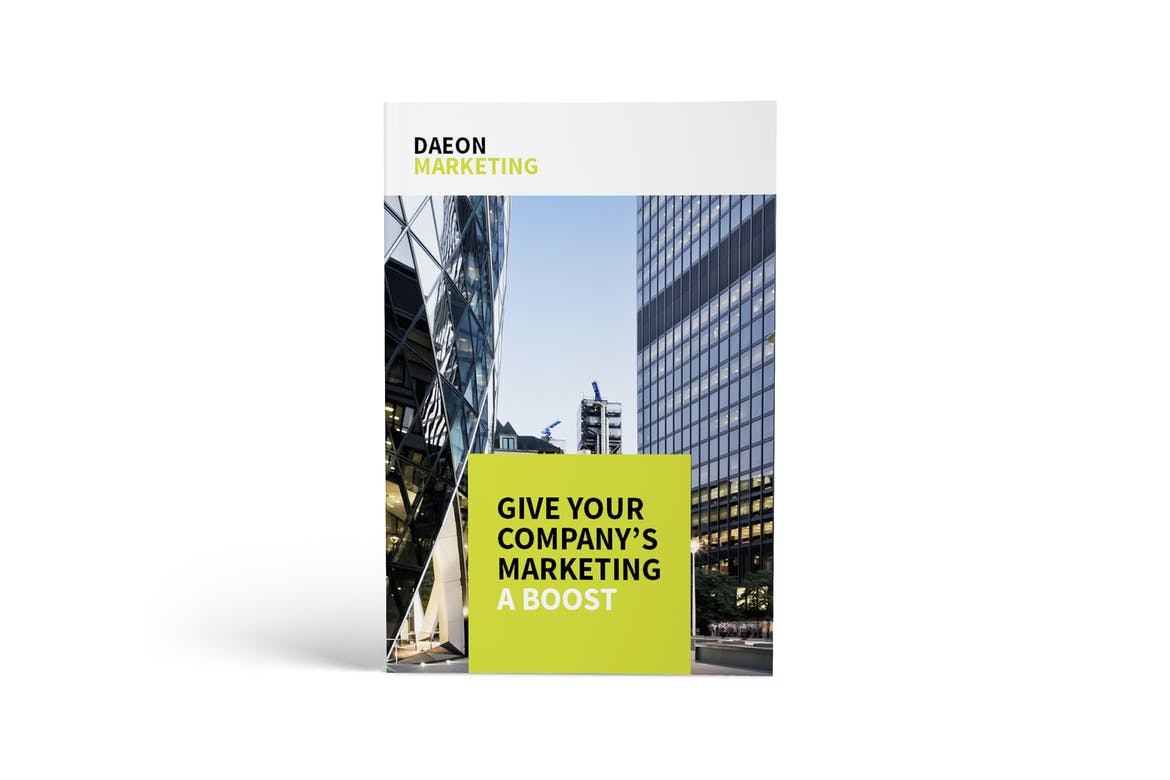 Before we move on to a few free proposal templates, let's take a look at our last premium option – an engaging and visually appealing collection of 12 unique pages that has been specifically designed for use as a digital marketing proposal, and can be fully edited using InDesign.
Free Marketing And Sales Proposal Templates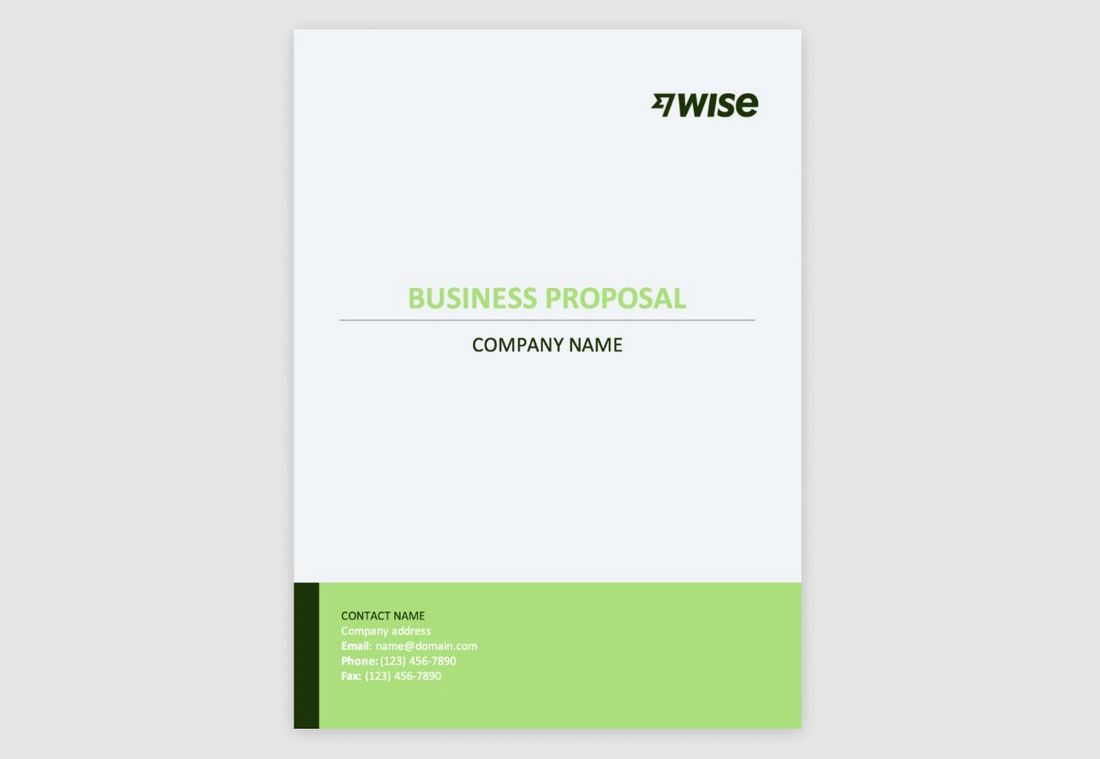 This is a free marketing proposal template offered by Wise. It features a multipurpose design that you can easily customize to create a fully branded marketing proposal for your business. It's available in MS Word and PDF formats.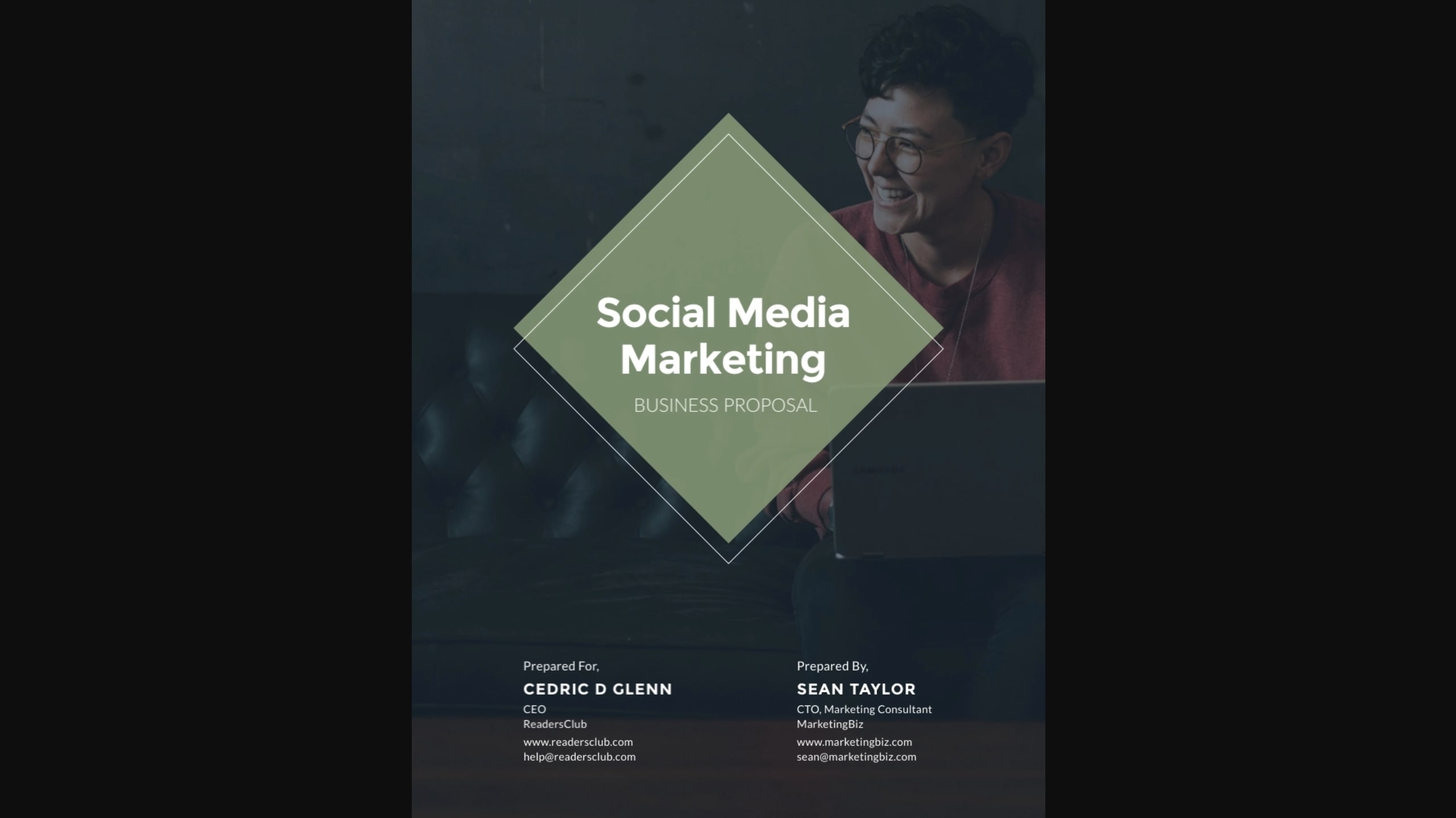 If you're looking to make a great first impression, this free marketing proposal template is exactly what you need. It features a geometrical layout, high-quality vector icons, and allows you to customize the colors, fonts, and graphics to your heart's content.
Next up is Olive, a minimal and eye-catching marketing and sales proposal template that is sure to make a statement. Offering beautiful A4 size pages, free fonts, and a range of customizable options, Olive is a perfect template for virtually any business or industry under the sun.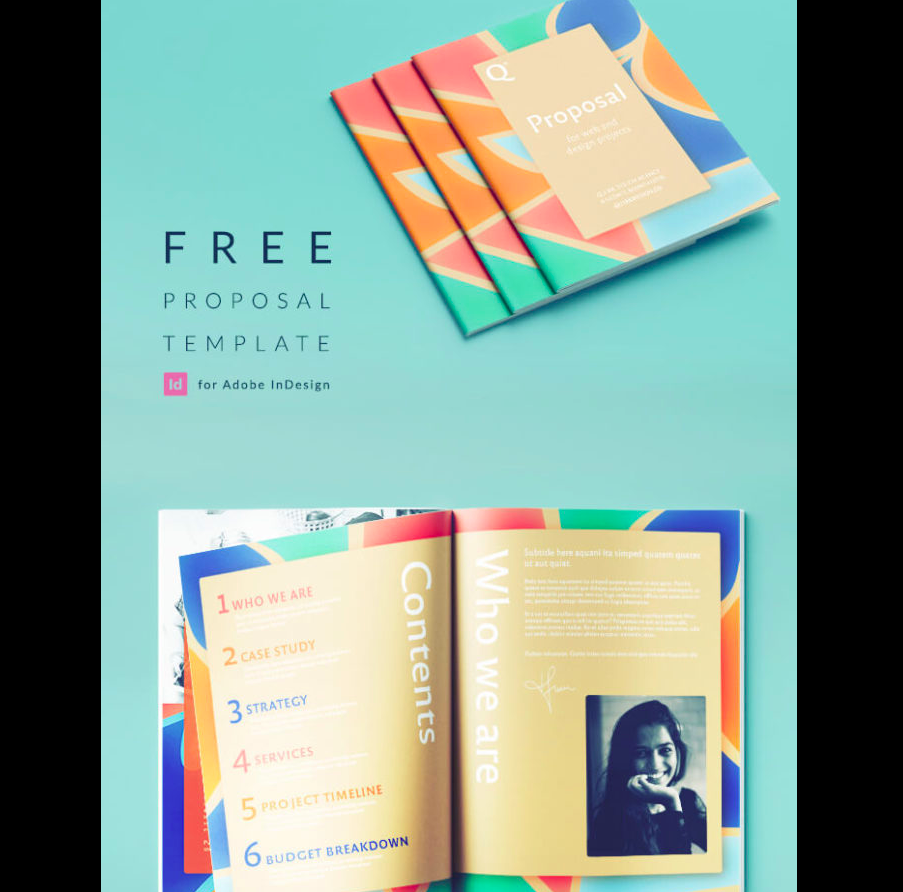 Our next free marketing proposal template for InDesign features fun, bright colors, CMYK color swatches, stylish typography, and whimsical graphics that make it a great option for any new, fresh-faced business! You can download this template for free from InDesignSkills.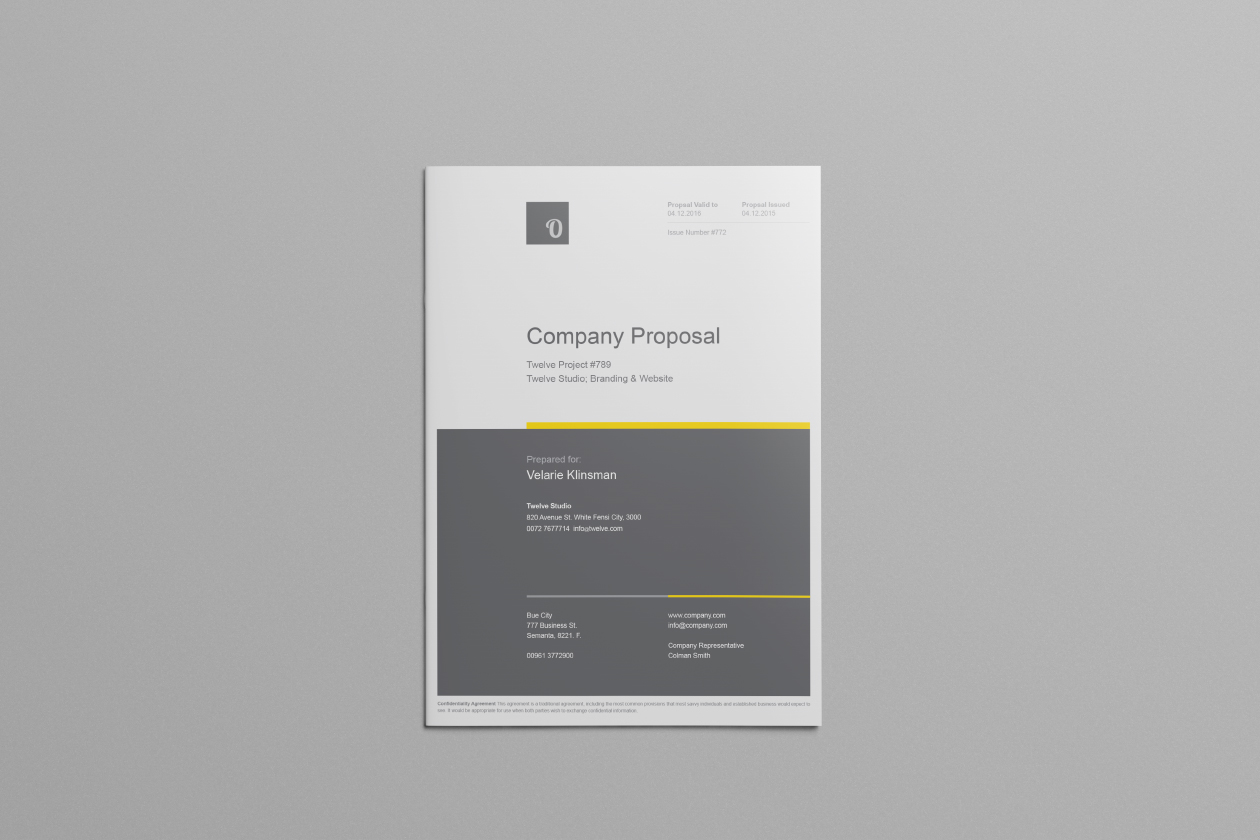 Here we have a super professional looking set of 16 sales and marketing pages that can be fully edited, from the colors and fonts down to the simple yet effective graphics. It features a stunning black and white minimalist design and a customizable icon family and can be downloaded for free from Behance.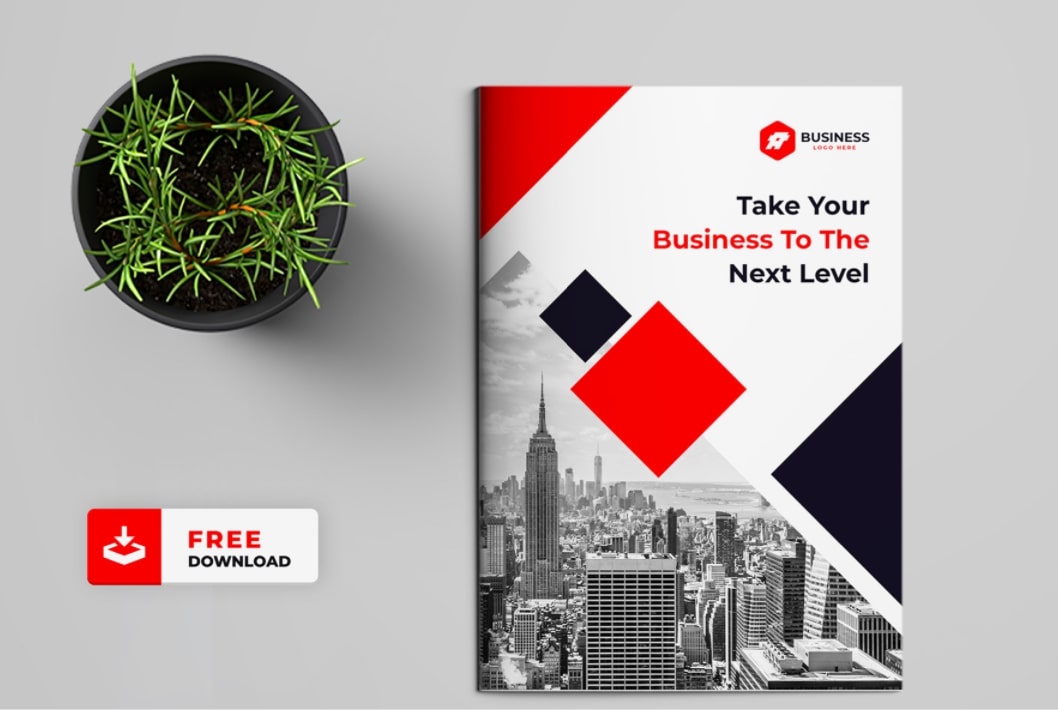 Last but not least is this free sales proposal template available from Behance that offers a simple and dynamic aesthetic with bold colors, plus drag and drop image placeholders, and easily editable text for you to customize with your own data.
And that's it – a list of the best marketing and sales proposal templates that includes both free and paid downloads for virtually any kind of business or audience, all ready for you to customize and present in no time at all.