How to Integrate Google AdSense with a WordPress Theme
With over 2 million websites using AdSense to monetize their blogs and websites, Google's advertising network is one of the first platforms that everyone thinks of when it comes to blog monetization.
Since the platform is beginner-friendly and offers higher payouts than many other advertising networks, AdSense has become a popular choice among both new and established bloggers. But, what makes this platform so special? And how can you integrate it with WordPress? We're taking a look today.
Why Choose AdSense?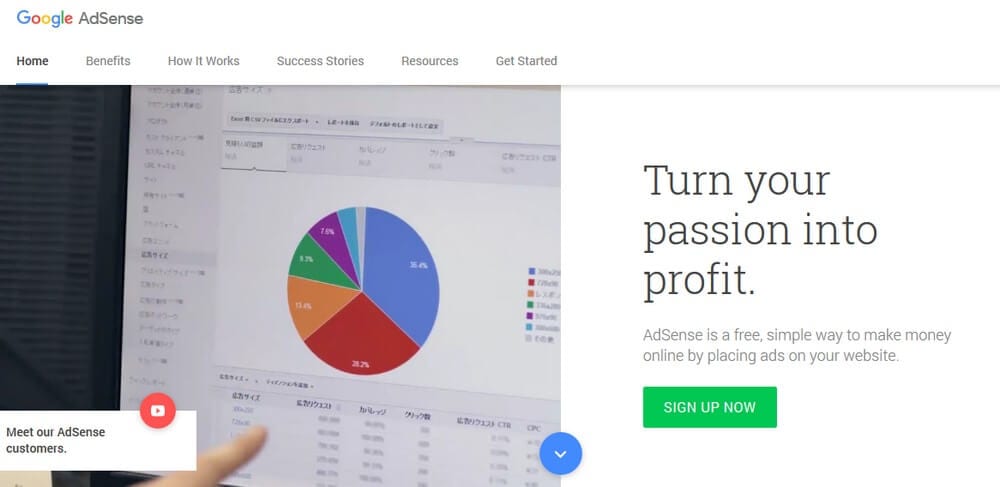 There are several reasons why many bloggers choose AdSense over other networks. One of the main reasons is its advanced algorithm that AdSense uses to analyze the content on a web page and display ads that are most relevant to that content and to the audience. This improves your chances of getting more clicks on the ads displayed on your website.
Google AdSense is also trustworthy and gives higher payouts for each ad click you deliver by offering a 68% revenue share for publishers.
In 2015, AdSense paid out nearly $10B to their publishers.
AdSense ads are also delivered in high-quality and even allows you to customize the appearance of the ads to match your website branding.
Above all, AdSense is popular among most new bloggers because you don't need to have a website generating thousands of visitors to register for an AdSense account. No matter how big or small, you can get started with AdSense instantly to monetize your blog.
How To Get Started With AdSense
To sign up for an AdSense account, all you have to do is head over to AdSense website and register with your Google account.
Once your website gets approved, you can start creating ads from the AdSense dashboard and integrate those ads in your website.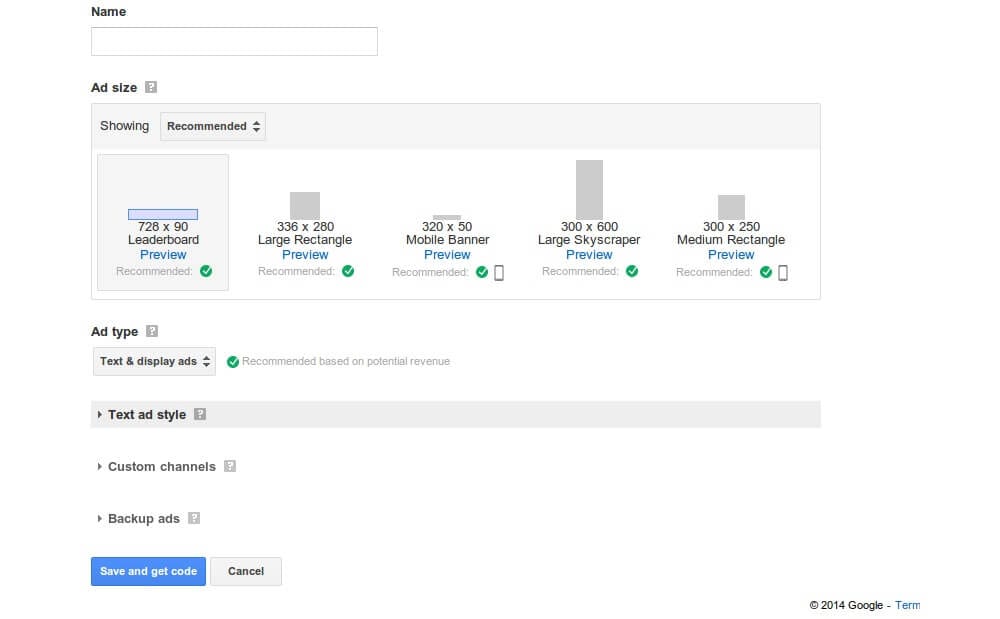 Creating ads in AdSense is an easy process. You'll be able to customize each ad to your preference by ad type, changing colors, optimize them for mobile devices, and much more. Then you can generate the code script for the ad and copy it over to your website to display it on your WordPress website theme.
There are several methods for inserting ads into a WordPress theme.
Method 1: Get An AdSense WordPress Theme
Positioning your ads to show up in the best places is the key to earning more from your ads. Simply copy-pasting the AdSense ad codes to wherever you feel like will not improve your chances of getting more clicks on the ads and earning more revenue.
You can do some testing on your website to figure out the best places to place your ads by using heatmaps to track how users interact with your website and by trying different ad placements with A/B split testing.
Of course, these tests should be handled by professionals and often it could cost you quite a lot of money to get proper test results. So, the best, easiest, and the most affordable option is to get a WordPress theme that's already optimized for AdSense.
AdSense optimized WordPress themes are specially designed to deliver the highest ad interactions and conversions. These themes feature ad slots in the most effective places on the theme to let you easily insert the ads onto your website.
All you have to do is copy the AdSense ad codes and paste them into these ad slots and the ads will appear. For example, take a look at the Admania WordPress theme, which features multiple ad slots across the theme homepage and single blog posts to give you the freedom to add ads wherever you like.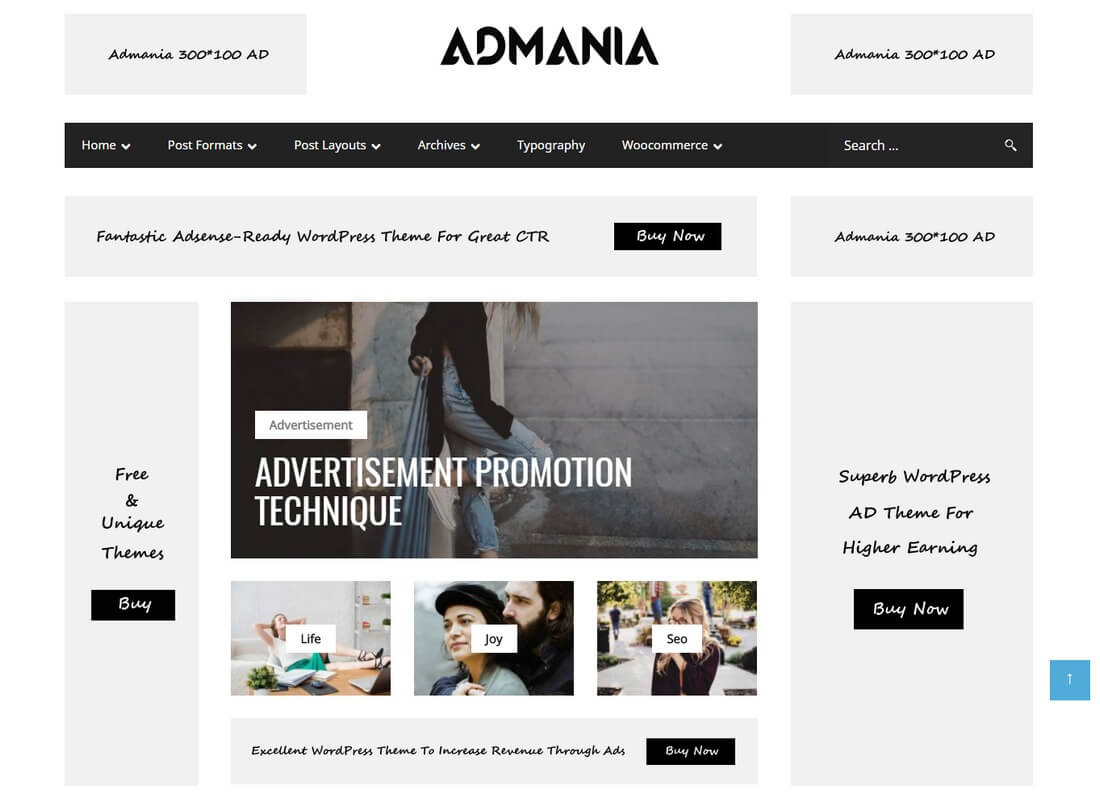 If you're not sure where to look for a good AdSense theme, check out our collection of the best Google AdSense WordPress themes you can get to build your blog.
Method 2: Use Plugins
If you already have a theme and can't afford to invest in a new AdSense optimized theme, then your next affordable option is to use plugins.
There are a number of WordPress plugins that lets you easily insert AdSense ads into specific areas of your website theme, such as inside blog posts, pages, and sidebars. Here are a few plugins that you should test out.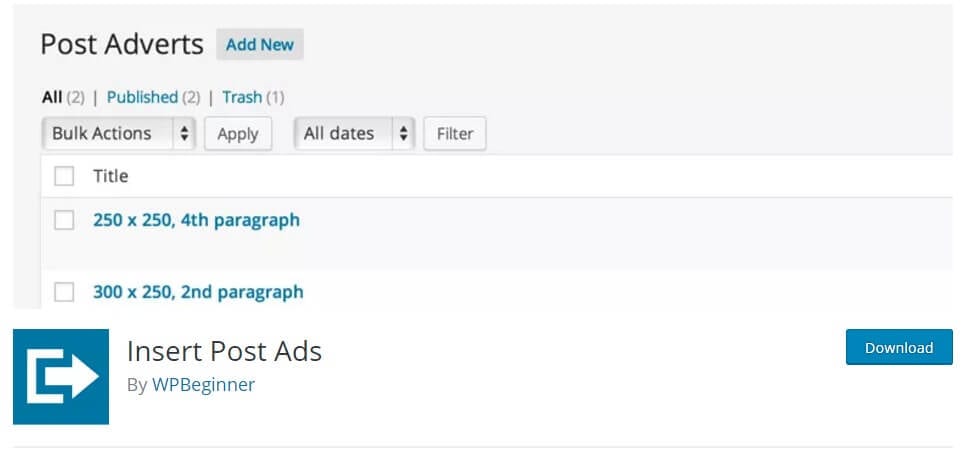 The functionality of this plugin is simple: It adds ads inside posts. A great thing about the Insert Post Ads plugin is that it allows you to choose where you want an ad to show up. For example, you can choose to show an ad after the first or the second paragraph of a blog post.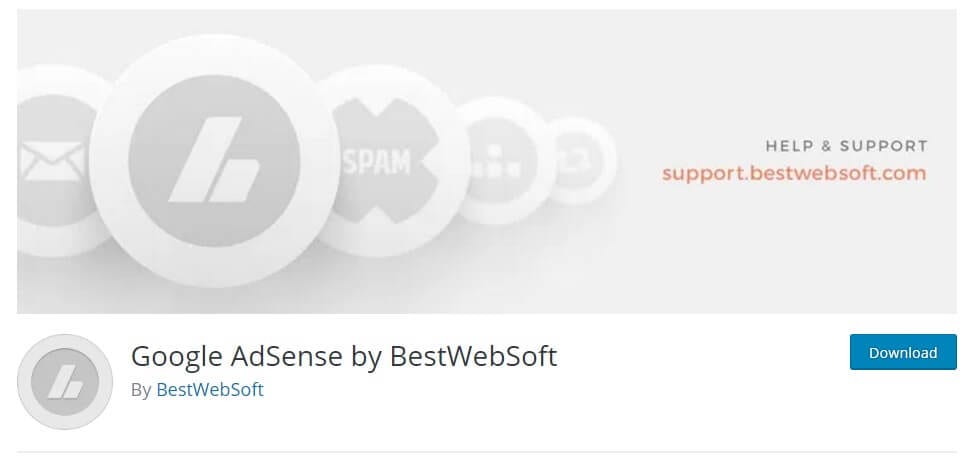 This is a great free plugin that lets you insert ads into your blog posts, pages, category pages, and even the search results page. Although, you have very little control over positioning the ads.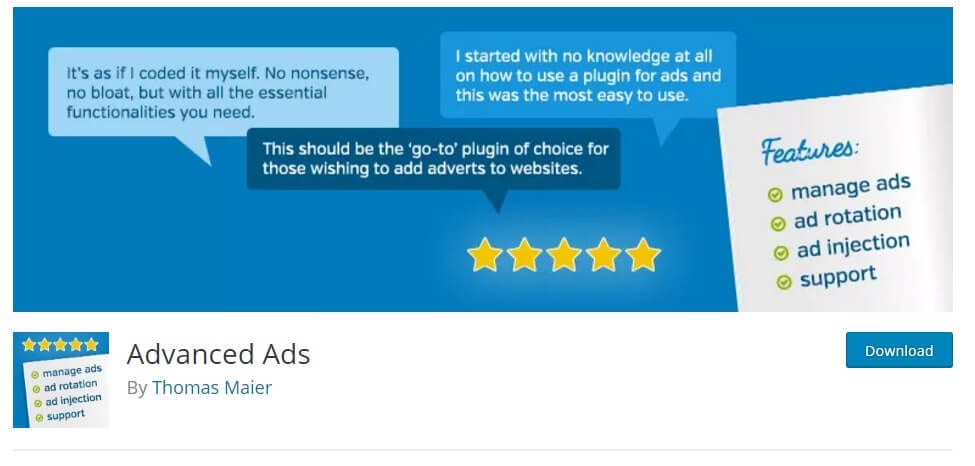 A simple yet a powerful plugin that supports not just AdSense, but all kinds of ads and allows you to easily create banner ads, inject ads, and do much more.
Method 3: Edit The Theme Files
Even though plugins help you insert ads into blog posts and sidebars, they won't help you add ad slots in specific areas on your homepage or other sections in your WordPress blog or website.
If you want to insert an ad to your homepage or a certain area on your blog, like on the header or footer, you'll have to manually customize the theme files to copy the AdSense ad code script into a specific section of the theme.
To do this, you'll have to head over to Appearance > Editor and then select the correct file of the theme you want to edit. For example, to add an ad code into the theme header, you should find and edit the header.php file.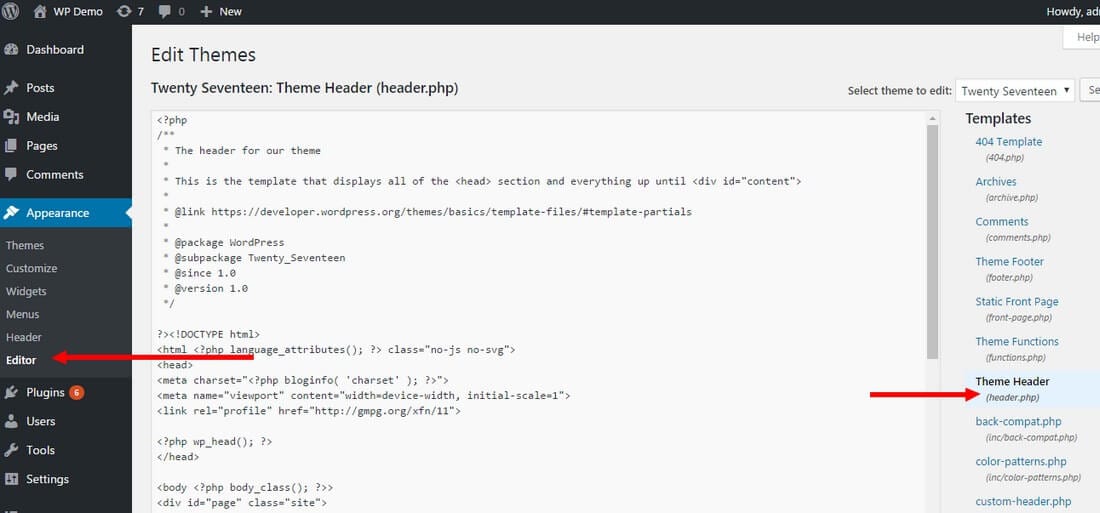 IMPORTANT: Do not try this method if you're not familiar with WordPress theme code. You'll need at least basic knowledge of HTML, CSS, and PHP to understand the theme code and properly execute this process. Also, always remember to backup your theme files before making any changes.
Method 4: Use The Sidebar
If your theme has a sidebar, you can easily insert an AdSense ad as a widget.
You can do this by heading over to Appearance > Widgets section and add a Text widget to your theme Sidebar and then copy the AdSense ad code onto this text widget. Hit the Save button and you're done!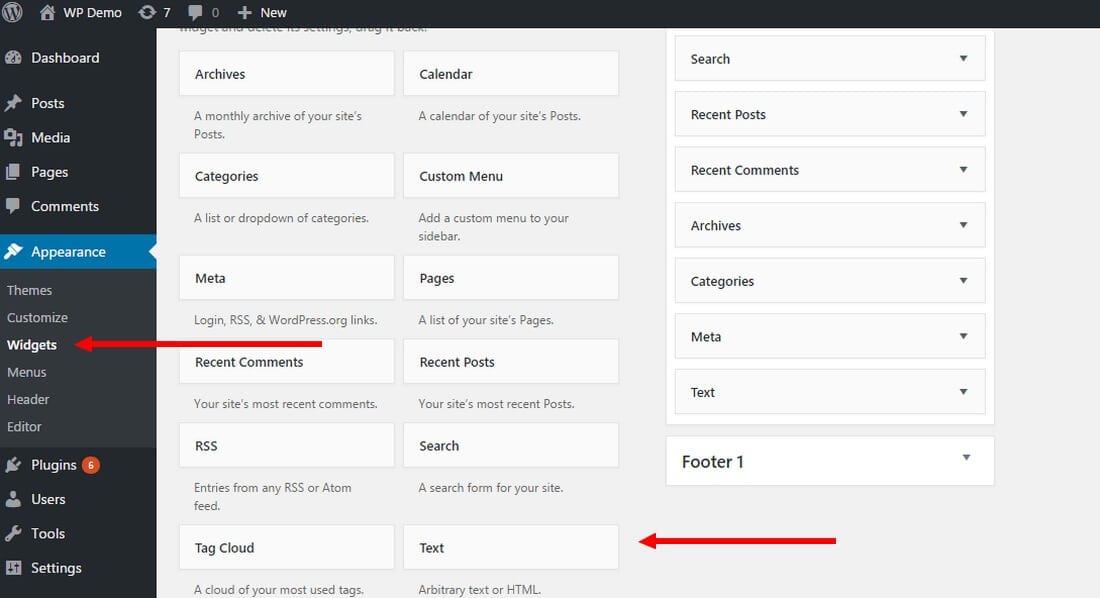 This is the easiest method to add an ad to your website, but it's not the best. Because most of the ads inserted into a sidebar often get unnoticed by the visitors. And of course, most themes these days don't even include sidebars.
It's all about finding the right spot to grab the user attention.
Summary
To sum things up, choose an AdSense optimized WordPress theme if you're starting fresh. It'll save you a lot of time and money that goes into customizing themes and help you to easily monetize your blog.
You can also hire a freelance web designer to customize your theme if you're not familiar with programming. But, if your budget is too small, stick to WordPress plugins.