How To Sell Digital Product Downloads Online Using WordPress (Plugins + Tips)
A great thing about selling digital downloads is that you never have to worry about inventory, storage space, or even shipping. Your products sell and get delivered even while you sleep.
That's what makes digital product downloads a great way to start an online business with a minimum budget.
The digital consumer market is growing at a rapid rate. According to estimations, there will be 2.14 Billion global digital buyers by 2021. If you've been thinking about selling your art, eBook, or even an online course, it's the perfect time to get started.
In this guide, we explain what kind of process is involved in selling digital products and downloads. We'll also give you a few product ideas to get started.
Let's dive in.
Why Sell Digital Downloads?
One of the biggest concerns about selling products online is processing orders. You have to closely monitor your inventory. Whenever you get an order, you have to manually process it, package the product, and ship it to the customer. You also need storage space to store your product inventory. This can be an overwhelming process to deal with every day.
When selling digital downloads, you don't have to worry about any of that. Orders get processed automatically and customers receive the product instantly.
You can fully automate an online digital product store and literally make money while you sleep.
Digital downloads are also fairly easier to create than physical products. There's no need to work with manufacturers or handcraft products one by one. In fact, you can easily create your own digital products to sell through a website without any outside help.
Ideas for Digital Products to Sell
There are many types of digital products you can sell online. We wanted to outline some of the products you can easily make by yourself and start selling right away.
eBooks: eBooks are the easiest to create of all digital products. If you have knowledge or experience worth sharing, put it into a PDF and sell it.
Templates: Templates are one of the hottest selling products online. Whether it's a website template, Photoshop template, or even a Lightroom preset, you can sell it online.
Subscriptions: Subscriptions are probably the best products to sell as they generate recurring profits. You can sell memberships to an exclusive program, community, or even charge monthly to access training programs.
Online Courses: Online courses are also quite easy to create. Similar to creating eBooks, all you need is knowledge worth sharing.
Music and Art: Many artists are now turning to online platforms to sell their art. Music in particular has quite a demand, especially from YouTubers.
Services: You can also sell services as a digital product. Like helping people find solutions to products. Help setup or manage websites. These types of products, however, require a more hands-on approach.
How to Sell Digital Downloads
The selling part is actually easy. There are so many platforms and services out there that make it simple enough to start selling digital products within minutes. WordPress is only one of them. But, you should be extra careful when choosing a platform to sell your digital downloads.
Why Choose WordPress?
Setting up WordPress and selling through your own website requires a little bit of work. You might wonder why use WordPress when there are much simpler alternatives out there?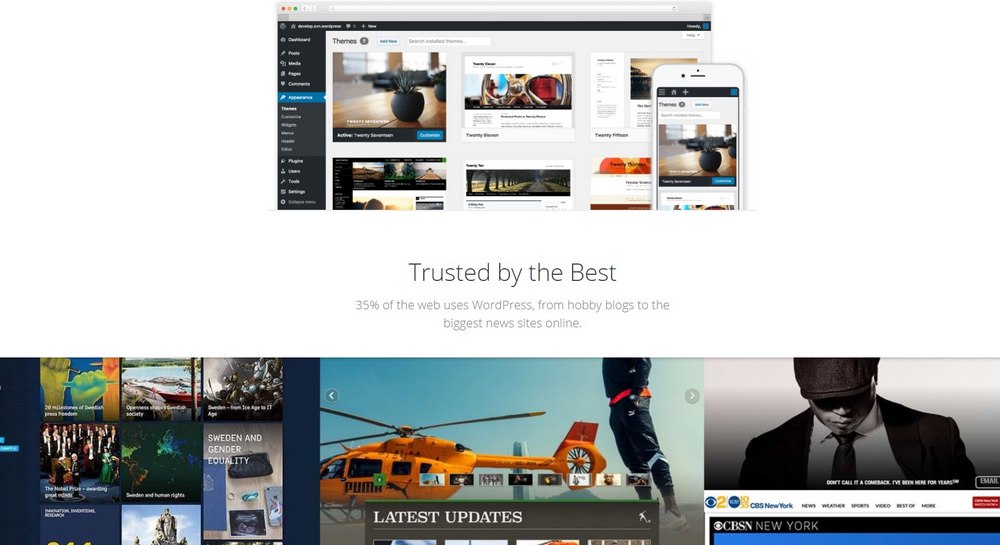 Well, one of the main reasons to use WordPress is to avoid having to pay platform fees. All those SaaS platforms that let you sell digital products like Sellfy and Gumroad charge hefty platform fees for hosting your products on their sites and giving you a product page. That's on top of the payment processing fees. When combined, these fees will take a huge chunk off of each sale you make.
When using a WordPress site, you only have to worry about the payment processing fees.
WordPress also gives you the freedom to sell any product you want. When uploading products to other platforms, they will closely monitor your store and reject any products that they think are inappropriate.
Considering the freedom and the amount of money you can save, it's worth putting some effort into setting up WordPress. And it's not that difficult either.
Here's how the process of selling digital downloads work, step by step.
Step 1: Create a Great Digital Product
Of course, you need to have a killer product to sell before even think about starting an eCommerce website.
You may have a great idea for an eBook, an online course, or even a cool-looking Photoshop template. But, before you create the product and put it up for sale, you need to make sure there's a market for your product.
That's why validating your product idea before creating it is quite important to ensure the success of your business.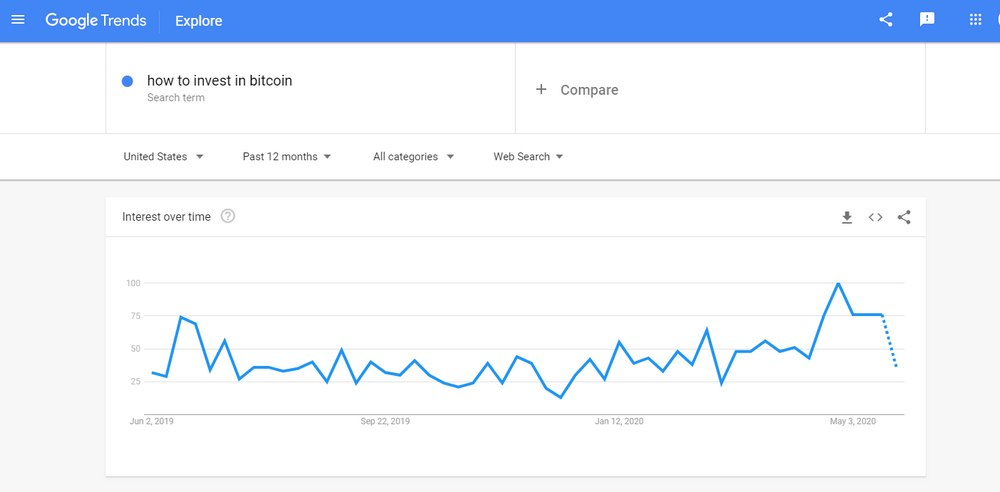 There are a few ways you can validate a product idea.
If you have an audience, you can reach out and ask for their opinion or feedback on your product idea
Networking groups on sites like Facebook and LinkedIn are also great for getting valuable feedback
You can also use Google Trends to see if people have an interest in the type of products you're planning to create
Or use Google Keyword Planner to find out how many people are searching for terms related to your product
Amazon is also a great place to check and see how well products are performing in different categories.
Once you're certain about the market and demand for your product idea, go ahead and create it. And make sure to create it in a higher quality to deliver value to your customers.
Step 2: Setup a WordPress Website
It's time to setup your eCommerce website to sell your product. And this is the fun part of the process.
You'll need three things to setup your website.
First, you need a domain name. You can buy a domain name from a site like NameCheap for an affordable price.
Second, you need web hosting to host your website. Pricing for hosting can differ depending on the quality of the service provided by the platform. If you're having doubts, choosing a reputable company like Kinsta can never go wrong.
Managed WordPress hosting providers like Kinsta gives you hosting plans that come with WordPress already installed. So you don't have to worry about setting up WordPress by yourself
And finally, you also need a great-looking theme for your website design. We'll get to that part in a moment.
Step 3: Choose an eCommerce Plugin
Before choosing a WordPress theme, it's important to pick the right eCommerce plugin for selling products.
WooCommerce and Easy Digital Downloads are the two most popular eCommerce plugins available on WordPress.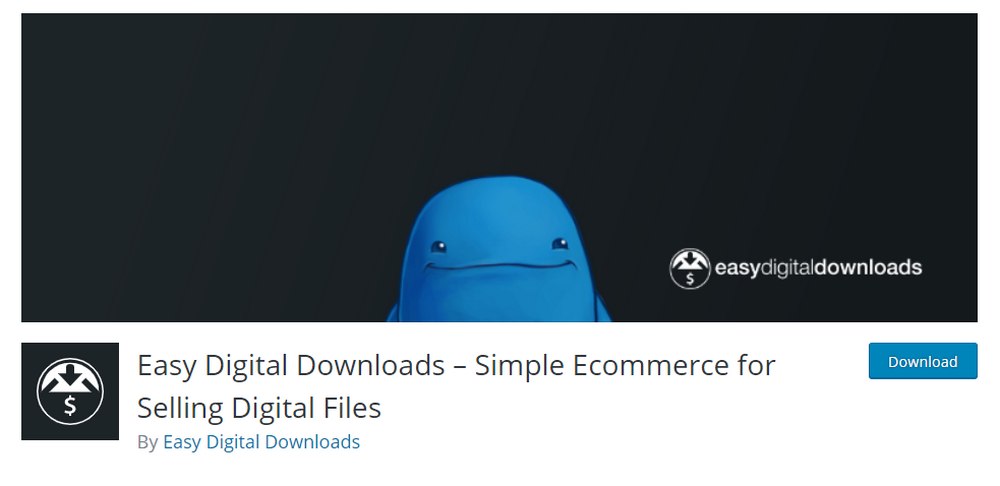 As the name suggests, Easy Digital Downloads is the best option for selling digital downloads. This plugin is built for selling digital products and has plenty of functions and features to make things easier to sell your digital goods. Check this list of guides to learn how the plugin works.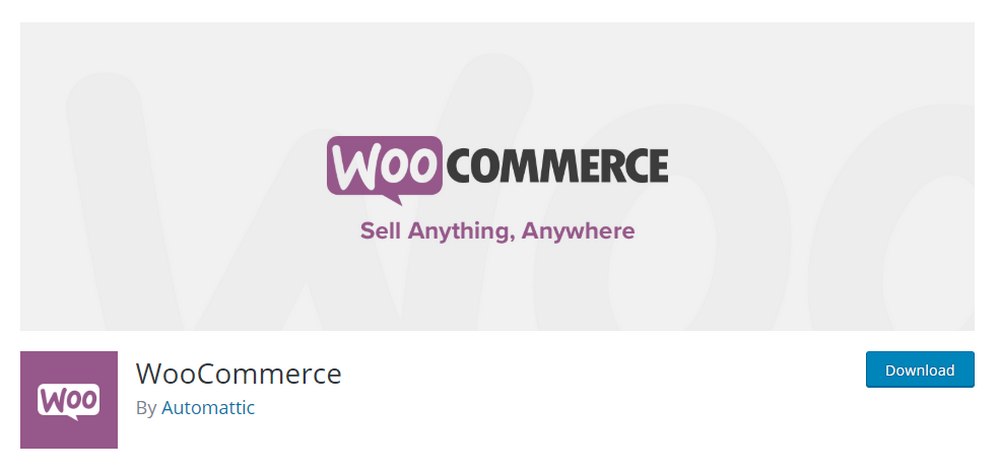 WooCommerce is a plugin that's more optimized for selling physical products. But, it can be easily configured to sell digital products as well. You can read this guide to learn how to set it up.
Both these plugins are free to use. Pick one that suits your needs.
Step 4: Get the Right Theme
Having a professional-looking website design plays an important role in effectively selling your product. A great design helps influence potential customers of your authority and professionalism.
Thankfully, WordPress has thousands of pre-built themes with amazing designs. You can install them on your own website with just a few clicks. And they are quite affordable. There's no need to spend thousands of dollars on hiring web designers.
Marketplaces like ThemeForest feature hundreds of great themes compatible with both Easy Digital Downloads and WooCommerce.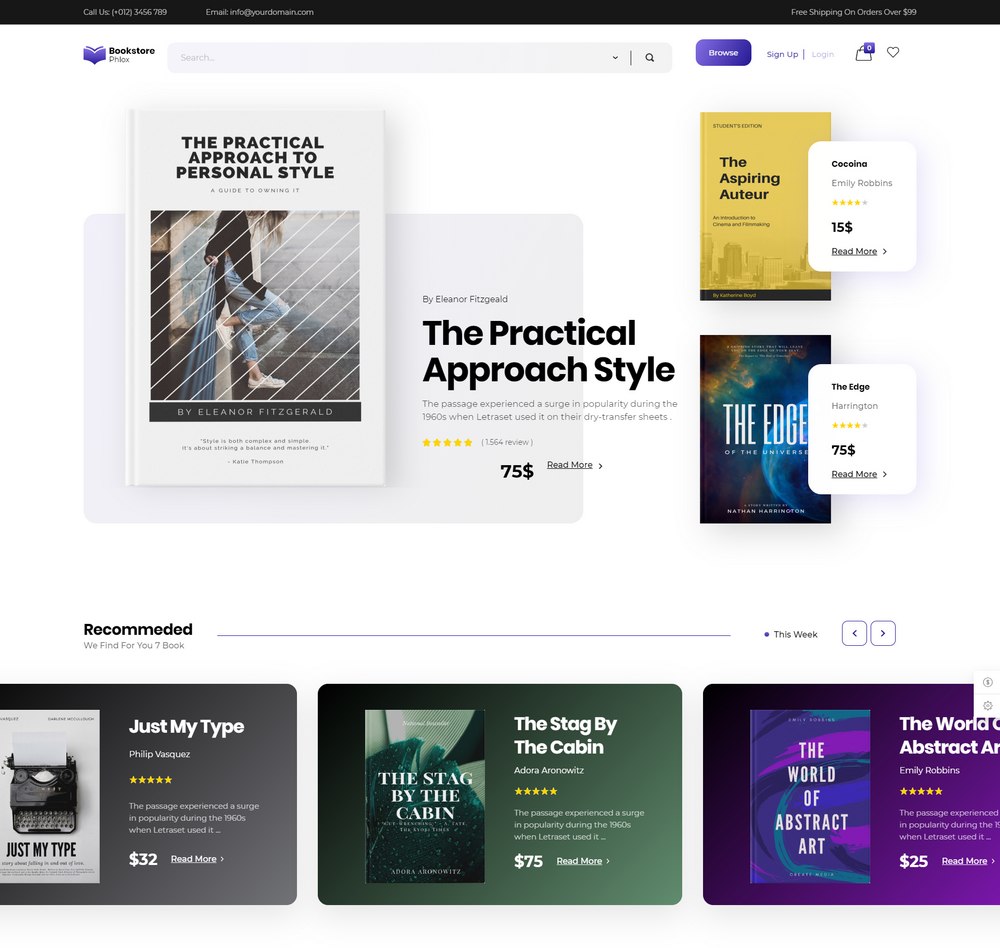 You can explore a marketplace to find the right design for your website or check out our handpicked collection of best eCommerce WordPress themes to get a head start.
Step 5: Setup Payment Methods
You'll also need to pick a payment method to process payments on your website. Keep in mind that the payment method you choose needs to be compatible with the eCommerce plugin you use in order for the whole system to fully function.
PayPal: PayPal is a globally recognized payment method. Both Easy Digital Downloads and WooCommerce include support for PayPal for free
Stripe: Stripe is the best platform to integrate credit card payments with WordPress websites. You'll need to buy a premium extension to integrate it with your eCommerce plugin.
Amazon Payments: Easy Digital Downloads and WooCommerce plugins support Amazon Payments for free.
net: Another popular payment processor. It can be added to WooCommerce and EDD using a premium extension.
Step 6: Build a Great Landing Page
Landing pages help showcase your products more effectively. They are especially useful if you're selling products individually, like eBooks or membership programs.
A landing page allows you to provide details about your digital product to potential customers to help them make a decision.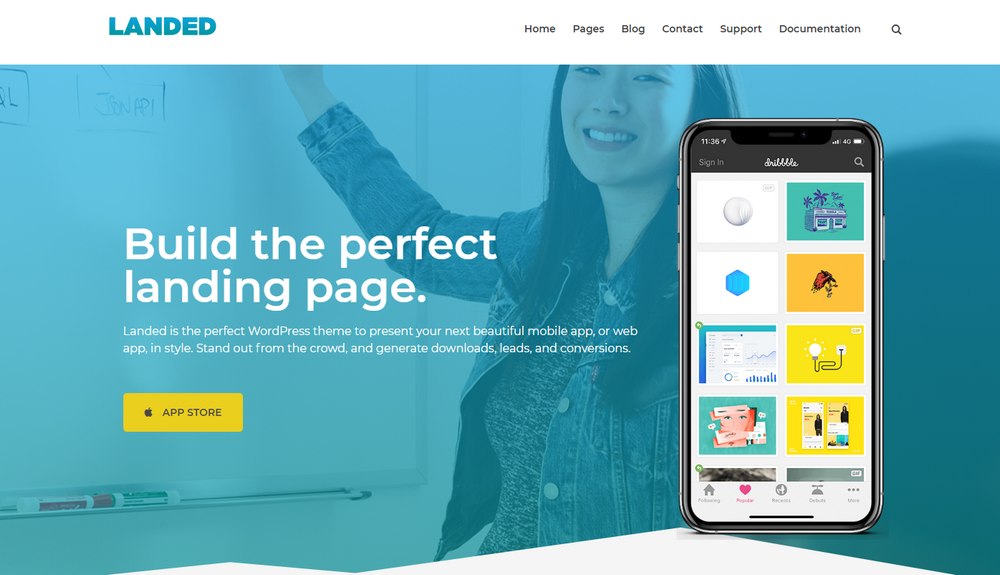 Here are a few things you should include in a landing page:
Call to Action (CTA): The CTA is where you include the buy button and give directions for users to take action. Craft this section carefully to get more sales
Testimonials: Add testimonials and reviews from previous customers to prove the effectiveness of your product.
Explainer Video: Reports suggest that landing pages with explainer videos perform better and generate more sales. Create a short video explaining your product and add it to the landing page.
Free Samples: Offer a free sample or demo of your product to further convince people to buy your product.
Remove Navigation: To prevent users from getting distracted, remove all navigational links from the landing page.
There are several ways you can create landing pages in WordPress. Read our guide to learn more about it.
Step 7: Launch the Product
The next step is to start selling your products. Although, it's not as easy as it sounds. A great way to ensure success is to prepare a product launch plan.
For example, you can start building hype towards your product launch on social media channels. Setup a coming soon page on your website with a countdown timer. And create an email list to notify people when the product launches.
This will help you start generating sales right from the beginning.
Conclusion
Once you start selling digital products, don't neglect your customers and audience. Make sure to provide great customer support even after the sale to keep them well satisfied.
Since you're in the process of making a website, you should check out our exclusive themes bundle. It includes more than 60 premium themes for the price of one.
Looking for WordPress hosting? We use Kinsta. They offer world-class WordPress hosting, built to keep your website fast, secure, and always online.