How to Add Videos to WordPress (Step by Step Guide)
Adding videos to your WordPress website, posts, and pages can not only improve user engagement but also adds more value to your content.
Videos are a big part of the marketing process for many businesses. So why not repurpose the content you share on social channels and use them to create guides and tutorial posts in WordPress?
In this guide, we'll show you how to easily add videos to WordPress, step by step.
There are two ways you can add videos to WordPress. You can either embed a video that you've uploaded to another platform like YouTube or Vimeo. Or you can upload videos directly to your WordPress website. We'll walk you through both methods.
Get everything you need to build your next website with one simple subscription. From $16 per month, get unlimited access to nearly 2 million WordPress themes, web templates, fonts, graphics, and photos.
How to Embed Videos in WordPress
The easiest way to add video to WordPress is to embed them. This allows you to add a video from YouTube or any other video platform without having to manually upload them to your website.
Here's how it works.

First, find the video you want to embed and copy the URL for the video.
Now, go to the WordPress Post or Page editor and paste the video URL anywhere on the post. Then the video will be automatically embedded into your post. Yes, it's that easy!
If this method doesn't work, you can also embed the video using the iFrame script.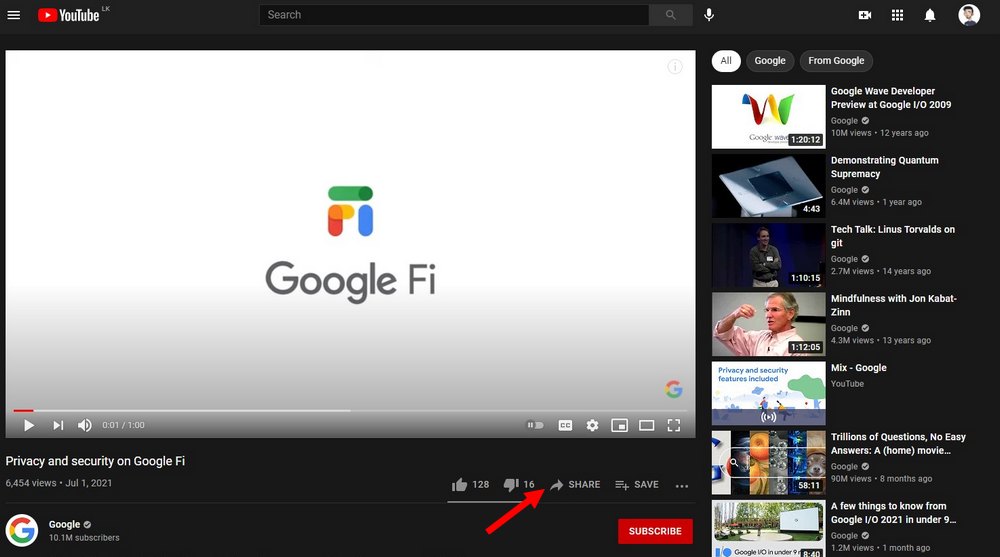 Go back to the YouTube video page and click on the Share button.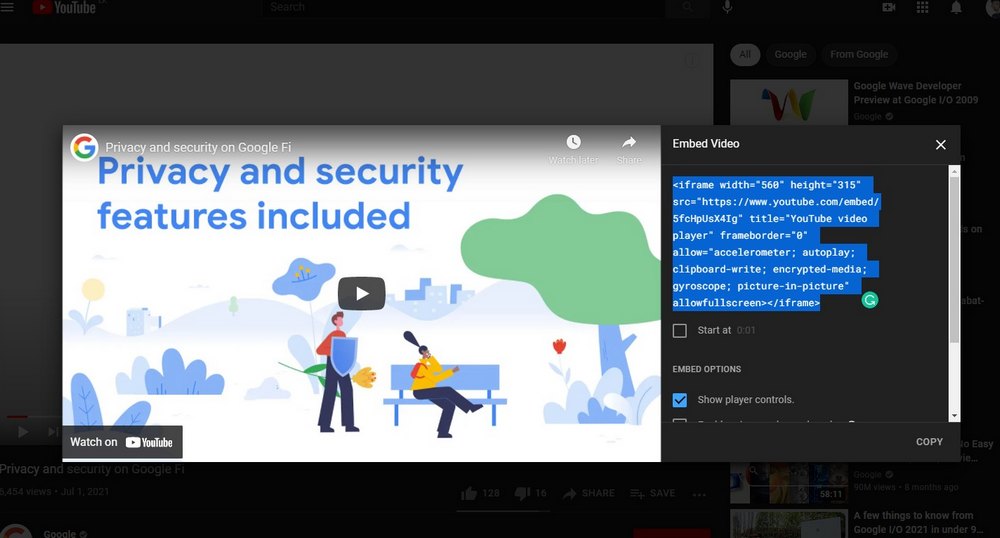 Select the Embed option and then copy the embed code.
Now, from the WordPress post editor, switch to the Code Editor mode by pressing the Control + Alt + Shift + M keys on your keyboard. Or use the three dots Options menu on the top-right corner.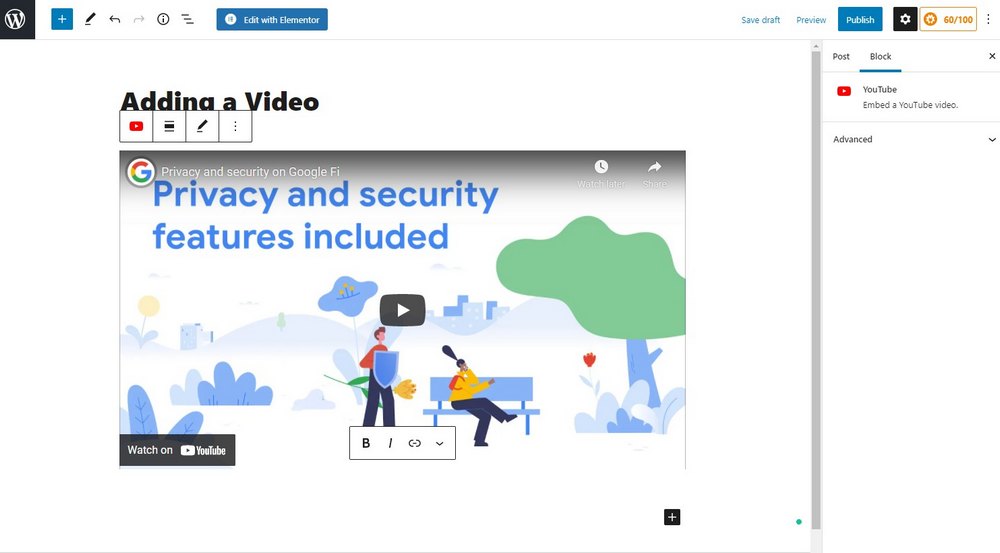 Then paste the copied embed code in the editor where you want the video to appear. That's it!
How to Add Videos to WordPress
If you want to manually upload a video to your website, here's how to do it.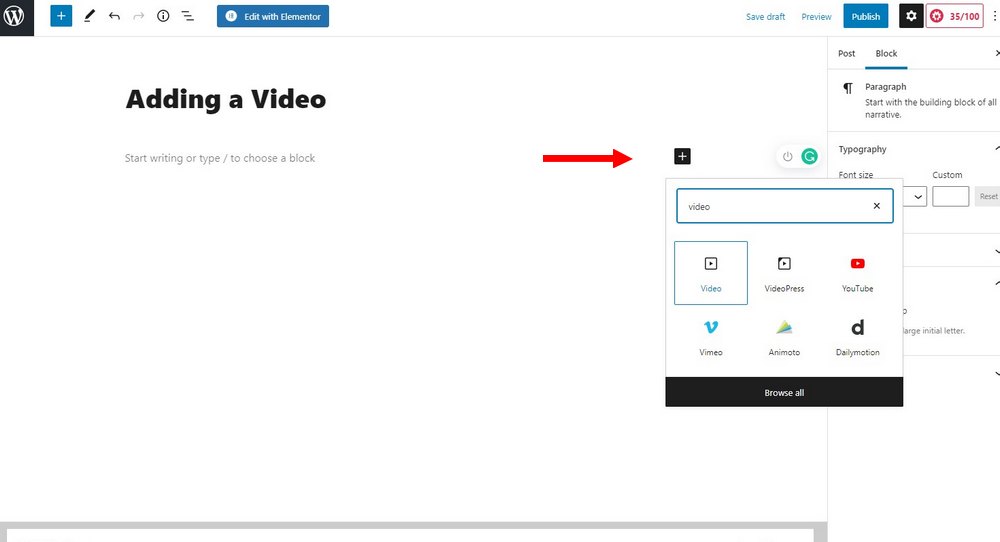 From the WordPress editor, click on the Plus (+) icon and search for the Video block. And add the block to your post.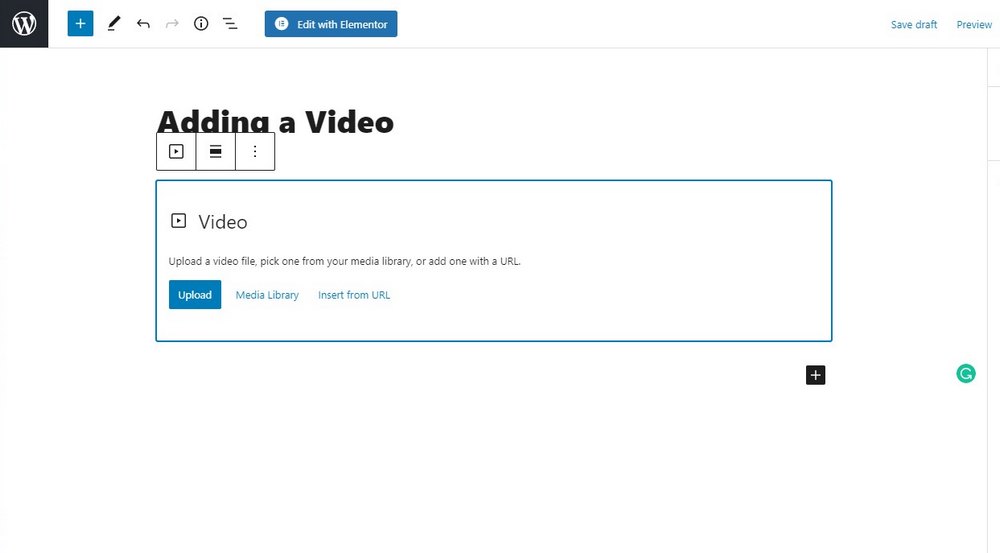 Now click on the Upload button and upload the video. Once the upload is finished, it will automatically appear on your post.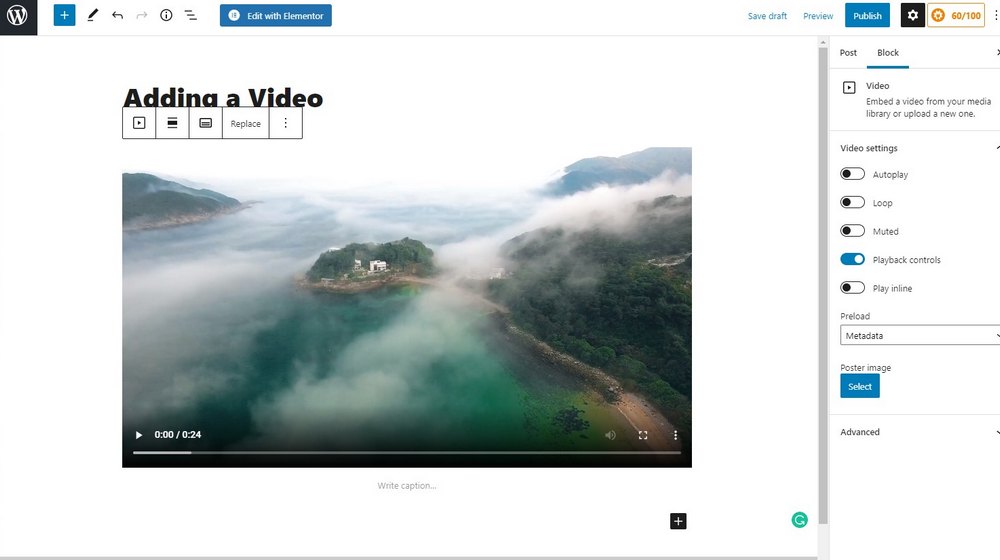 If you're using the Classic editor, simply click on the Add Media button in the editor and upload the video.
How to Add Video Background to WordPress
Video backgrounds are another great way to engage with your audience. WordPress makes it much easier to add video backgrounds using many different methods.
You can get a theme with a video background or add video backgrounds by using a plugin or a page builder. We already covered a guide on this topic. Check it out here to learn how.
Best Video Plugins for WordPress
If you want to get more out of videos, like adding videos to your WooCommerce product pages, you can use third-party plugins. Here are a few worth downloading.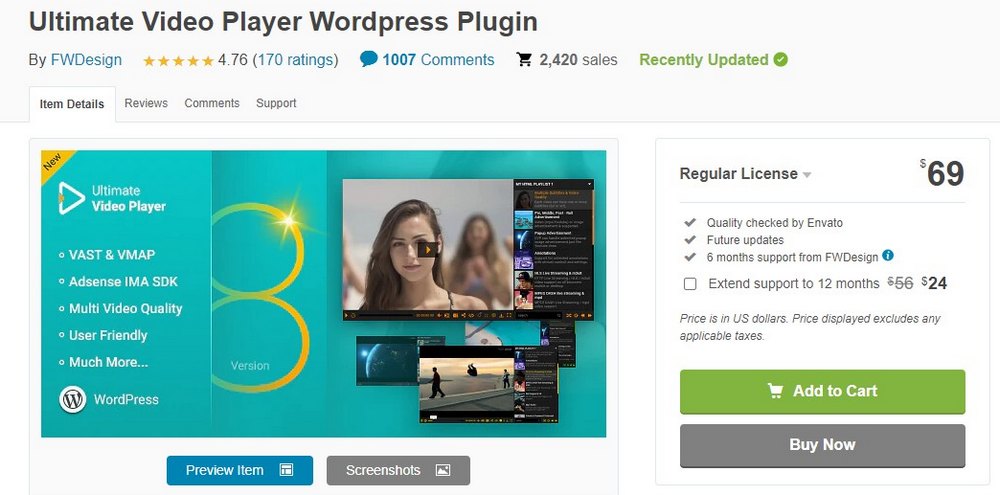 This plugin adds an advanced and more sophisticated video player to your website. It also allows you to integrate with Adsense to monetize the videos on the site with popups, ads on pause, and much more.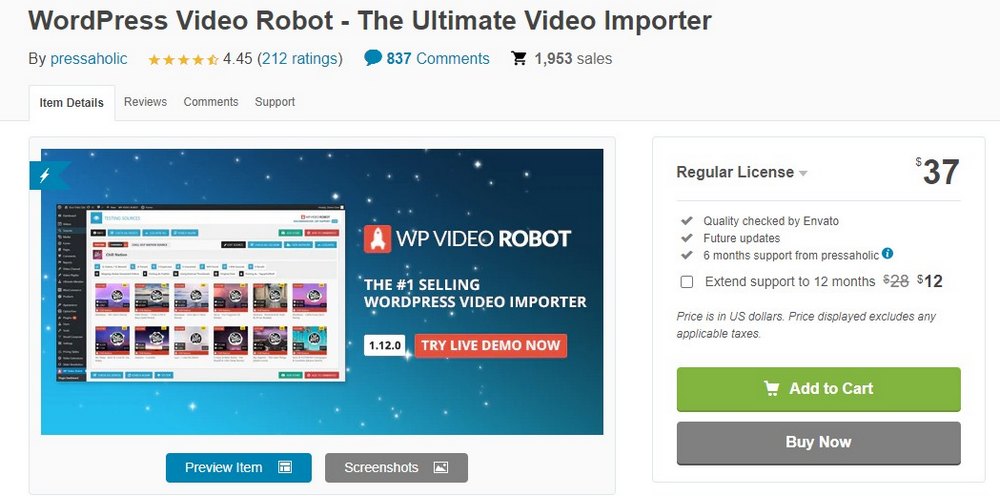 If you regularly add or embed videos from popular platforms, this plugin will be very useful to you. It allows you to quickly import videos from YouTube, Vimeo, and Dailymotion. The plugin is very useful to video blogs and video curation sites.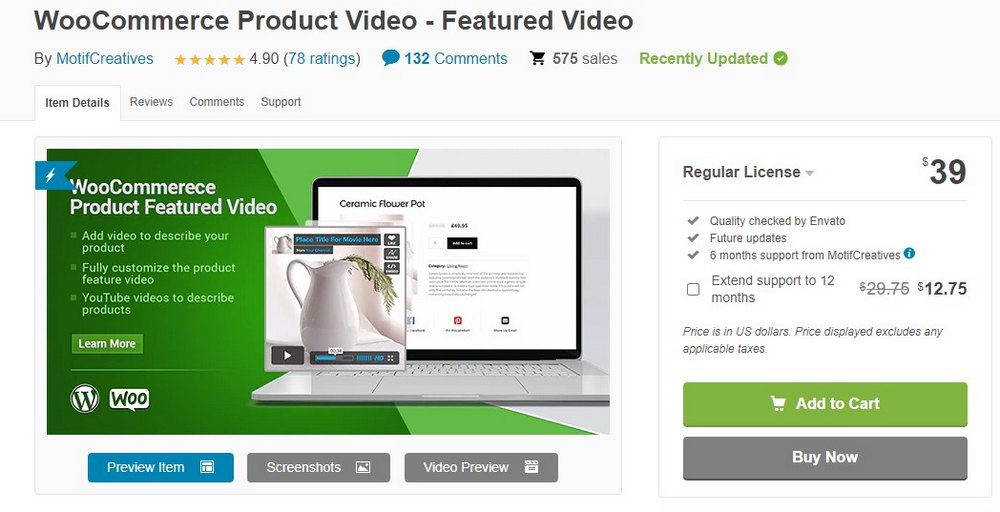 Adding a product showcase video to the product pages will greatly help boost sales. Use this plugin to easily add a featured video to your online store product pages.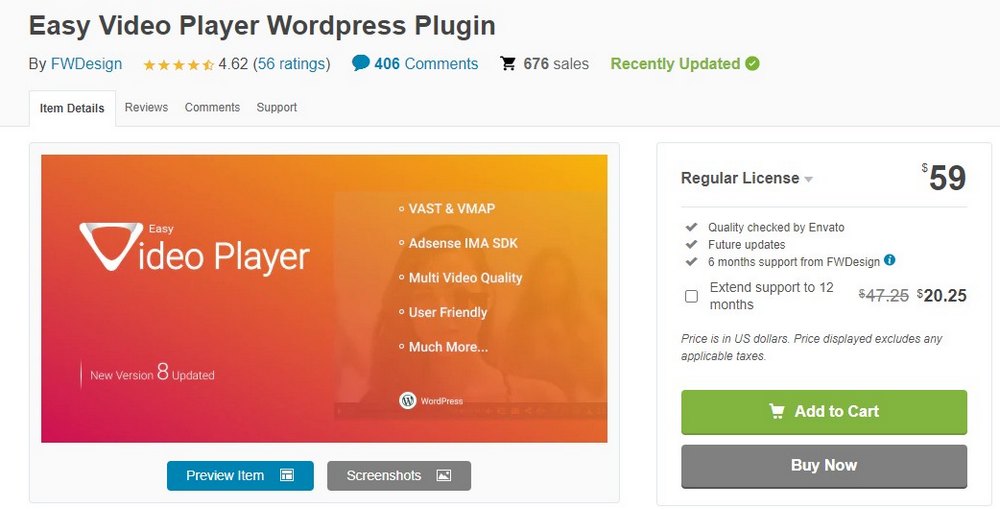 Another useful video player plugin for WordPress. This plugin features a simpler video player with a minimal design. It also supports integration with Adsense for monetizing the videos.
Conclusion
Remember to use a theme that supports videos to get the most out of your video content. They feature built-in video players with better controls and make it much easier to add videos to your pages and even the homepage.
You can check out our Autoplay video WordPress theme to get inspiration.
Looking for WordPress hosting? We use Kinsta. They offer world-class WordPress hosting, built to keep your website fast, secure, and always online.