60+ Best Gutenberg WordPress Themes 2023 (Free & Premium)
The highly-anticipated WordPress 5.0 arrives with lots of new features while making some of the older WordPress themes obsolete. Grab one of these WordPress themes to make the most of the new and improved WordPress Gutenberg update.
The way we create and publish blog posts and pages using the WordPress editor stayed the same for many years and across many of WordPress updates. Not anymore. With WordPress 5.0, you can now create posts and pages with advanced customization using a block-based editor, dubbed Gutenberg.
What Is Gutenberg?
WordPress 5.0 is one of the biggest software updates to arrive since the WordPress 4.0 release in 2014. With this new version, WordPress is introducing a brand new post and page editor. They call this Gutenberg, named after Johannes Gutenberg, the inventor of the first printing press.
Why is this such a big deal? Mainly because Gutenberg completely overhauls the current WordPress editor to bring you a new post editing experience. The new editor features a block-based editing experience, much like a page builder plugin and it will make your posts and pages look more beautiful as well.
As you can imagine, most of the older WordPress themes won't be compatible with this new post layouts at launch. Unless you have a regularly updated premium theme, you will have to upgrade to a better theme to take full advantage of the WordPress 5.0 and the new editor.
If you have a very old theme that hasn't been updated for years or planning on building a new site, it's best to choose a WordPress theme that's compatible with WordPress 5.0 and Gutenberg. Here are some of the best Gutenberg WordPress themes you can buy.
Interested in learning more about Gutenberg? Check out our tips for using the Gutenberg editor in WordPress for some more helpful advice.
Best Gutenberg WordPress Themes
5 Tips for Using the Gutenberg Editor in WordPress
If you're new to WordPress 5.0 and its new editor, here are a few tips to help you get a head start.
1. Get Familiar with the Content Blocks
The new WordPress Gutenberg editor uses a block system for managing and arranging its content. This is quite similar to what page builder plugins like Elementor does.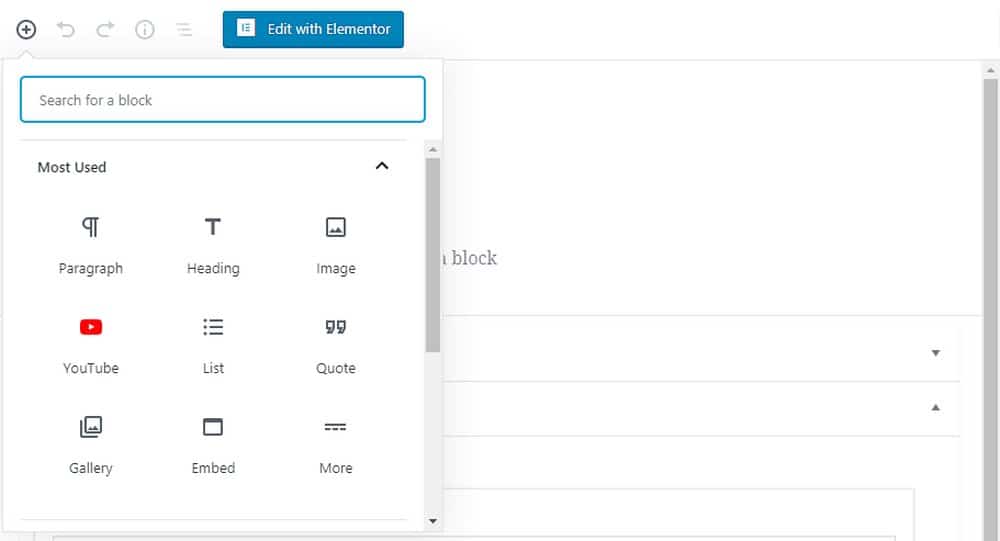 There are many different types of content blocks you can use to create awesome posts and pages in WordPress with more flexibility. You can easily rearrange content by dragging and dropping the content blocks as well. Make sure to familiarize yourself with different blocks to learn how to make the most of them.
2. Meet the Columns Block
If you've ever wanted to create blog posts and pages in WordPress with multiple columns, like in newspapers and magazines, you're going to love the Columns content block.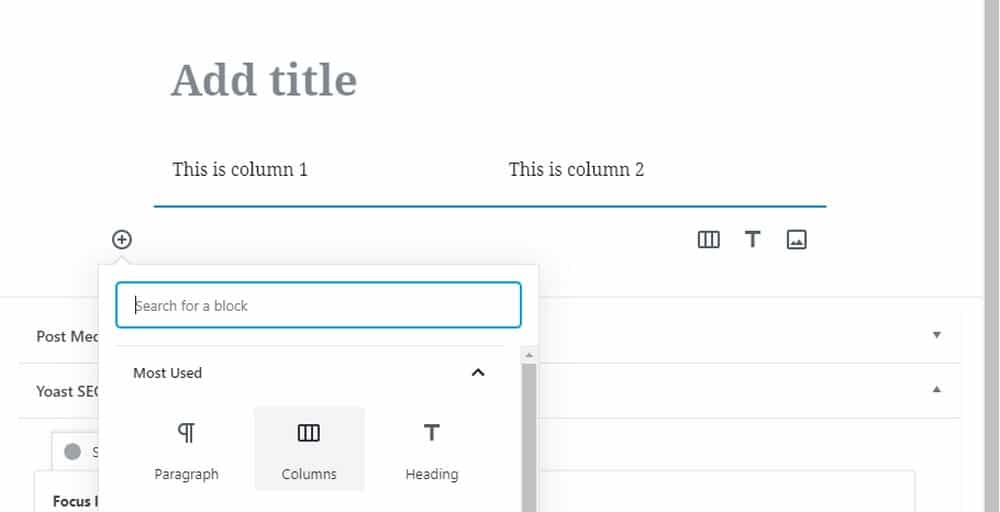 Columns block allows you to create columns in posts and pages. You can then add different types of text and image content blocks into these columns to design unique experiences for the users.
3. Highlight Blocks with Color Formatting

The content blocks in the Gutenberg editor also supports color formatting. For example, you can now easily add a background color to an entire text block without even having to write CSS code.
4. Drag and Drop Images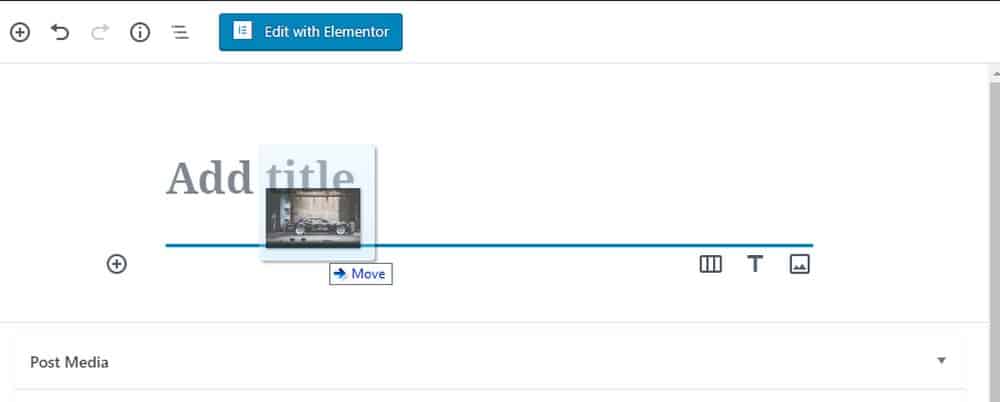 No need to go through the painful process of clicking on a button, browse your computer, and select files to upload images. With the new Gutenberg editor, you can easily drag and drop images to easily add them as a content block.
5. Save Time with Shortcuts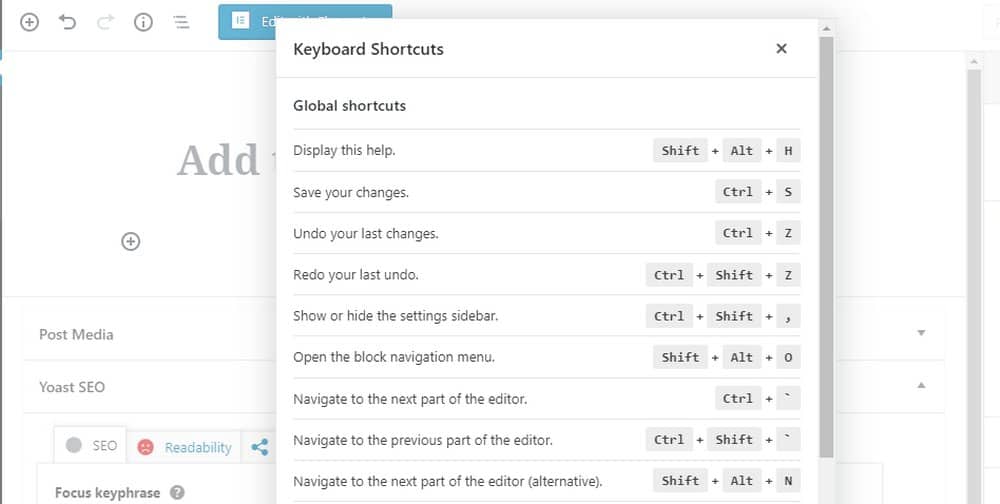 The Gutenberg editor also supports some useful keyboard shortcuts that allow you to speed up your workflow. Here are just a few to keep in mind:
Press the slash key (/) and type the name of a content block to easily add new blocks as you type along
Ctrl + Alt + Backspace to delete an entire block
Ctrl + Shift + Alt + M to switch between visual and code editors
Shift + Alt + H to view all the available shortcuts