The highly-anticipated WordPress 5.0 will make some of the older WordPress themes obsolete. Grab one of these WordPress themes for Gutenberg to prepare your website for the upcoming update.
The way we create and publish blog posts and pages using the WordPress editor stayed the same for many years and across many of WordPress updates. Things are about to change with WordPress 5.0.
What Is Gutenberg?
WordPress 5.0 is one of the biggest software updates to arrive since the WordPress 4.0 release in 2014. With this new version, WordPress is introducing a brand new post and page editor. They call this Project Gutenberg, named after Johannes Gutenberg, the inventor of the first printing press.
Why is this such a big deal? Well, Gutenberg completely overhauls the current WordPress editor to bring you a new post editing experience. The new editor features a block-based drag and drop editing experience, much like a page builder plugin and it will make your posts and pages look more beautiful as well.
According to Matt Mullenweg, the co-founder of WordPress, the beta version of WordPress 5.0 is expected to arrive in August 2018. You can actually test drive the new editor using a demo website right now.
As you can imagine, most of the older WordPress themes won't be compatible with this new post layouts at launch. Unless you have a regularly updated premium theme, you will have to upgrade to a better theme before updating to WordPress 5.0 when it arrives.
If you have a very old theme that hasn't been updated for years or planning on building a new site, it's best to choose a WordPress theme that's compatible with WordPress 5.0 and Gutenberg. Here are some of the best Gutenberg WordPress themes you can buy.
Mae - Event Gutenberg WordPress Theme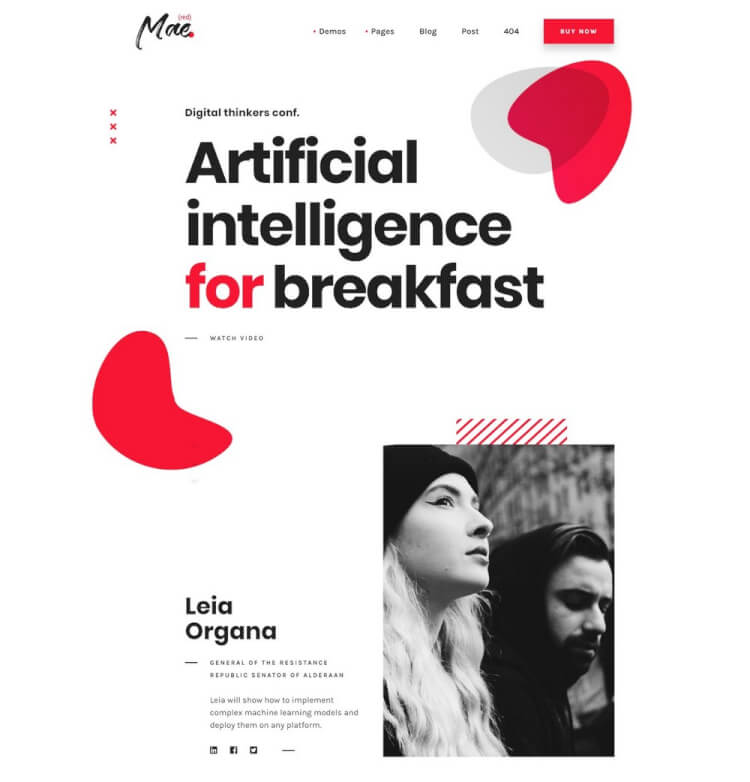 Mae is an elegantly designed WordPress theme made for events and professionals such as speakers, coaches, exhibitions, summits, and workshops. The theme is fully compatible with Gutenberg and features a responsive masonry grid-based design. You can also customize it with unlimited color options as well.
Ink - Blogging Membership and Subscription WordPress Theme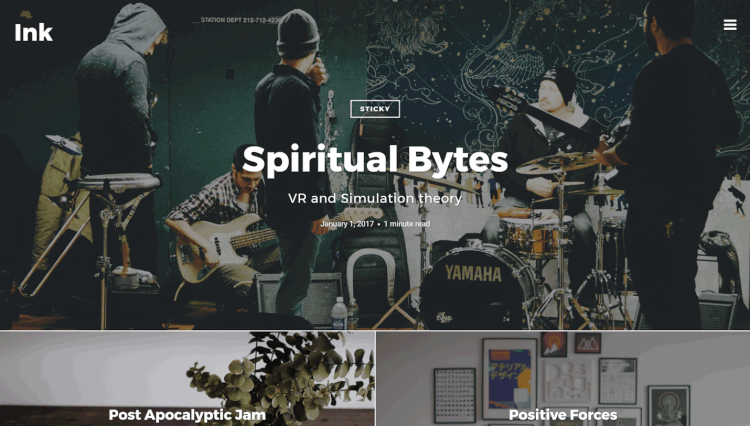 Ink is another content-focused WordPress theme that's a good choice for anyone who wants to sell access to their content or at least restrict who can view it. Restrict Content Pro is the membership and subscription plugin this theme was designed to integrate with, but you should be able to use any suitable WordPress plugin of your choice.
Tabor - WordPress Blogging Theme For Writers & Coaches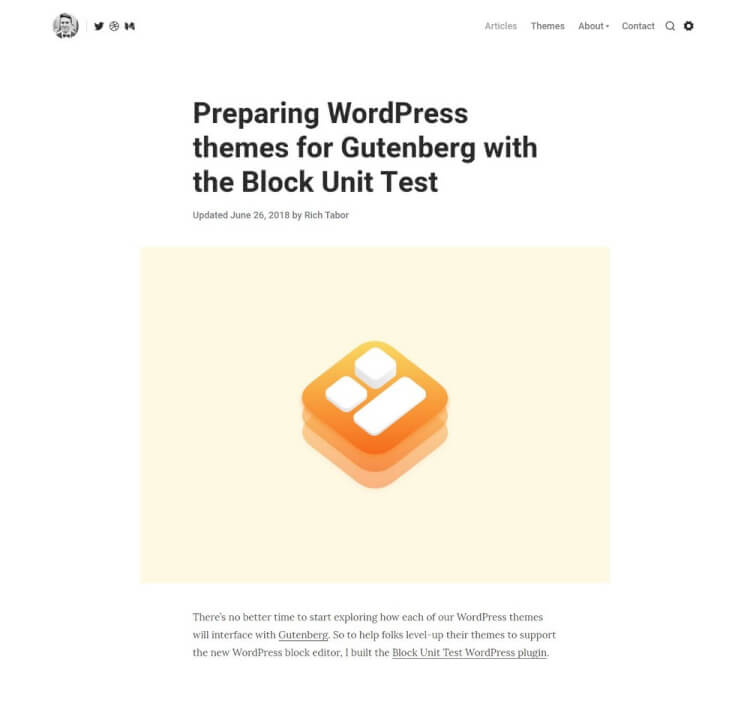 Tabor is a WordPress theme made for writers and personal bloggers. The theme supports Gutenberg and features a minimal and a classic blog layout that highlights its content. It's fast, responsive, and supports Schema Markup for enhancing your website visibility for search engines.
Skilt - Gutenberg Blogging WordPress Theme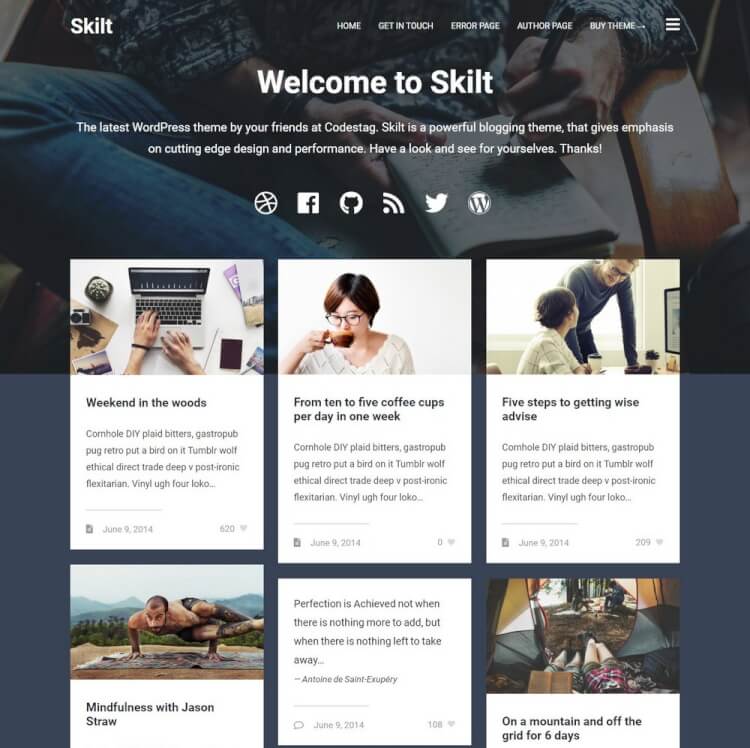 Skilt is a simple blogging theme that comes with Gutenberg compatibility and a tile-based blog layout for beautifully showcasing your blog posts on the homepage. The theme allows you to set different backgrounds for each one of your posts as well. The theme also features a fast, responsive, and retina-ready design.
Cavan - Creative Bloggers Instagram WordPress Theme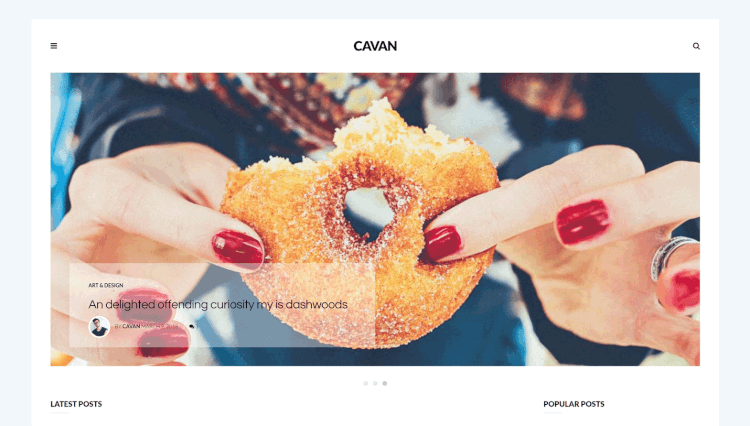 Cavan is designed for bloggers that are creating content on a wide range of topics. Each time you publish a new article on your site, you can choose from the selection of post layouts as well as decide which sidebar widgets are displayed alongside your content. Among the widget selection is an Instagram feed option that helps integrate your site with your social media account.
Narratium - Authors WordPress Theme for Beginners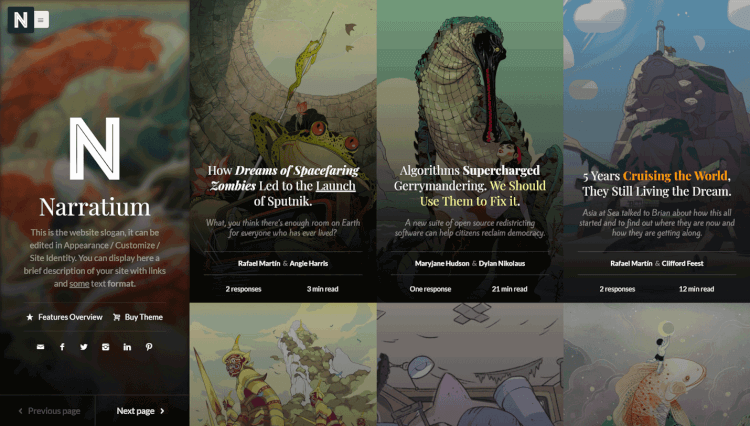 Narratium is a suitable WordPress theme for beginners, mainly thanks to its simple design and user-friendly interface. If you're a regular blogger or someone who writes online, Narratium and its pre-built website demo has a design that's ideal for your website needs. Choosing from the library of templates provides you with lots of options each time you publish a new piece of content on your site.
Atik - Simple Ecommerce WordPress Theme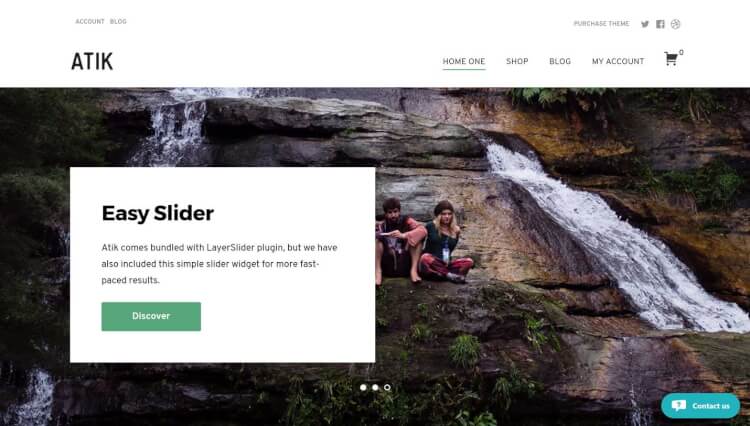 Atik is a fast loading, simple WordPress theme for building online stores. By combining this theme with the popular free WooCommerce plugin, you can easily start selling products online. Atik also has an impressive selection of blog layouts making this theme a good choice for bloggers looking for a theme with a clean and simple design.
Forest - Bold Portfolio WordPress Theme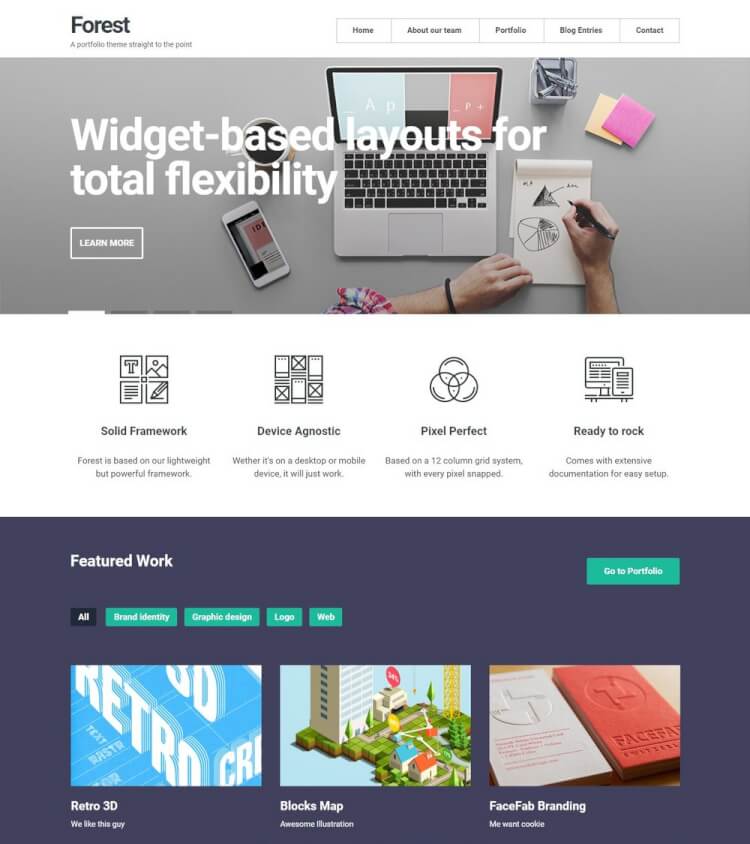 Forest is a portfolio WordPress theme made for designers, writers, and agencies for showcasing their work and services. The theme comes with a widgetized homepage with a professional design and it fully-supports Gutenberg, includes 6 custom page designs, a shortcode generator, and much more.
Myth - Storytelling Gutenberg WordPress Theme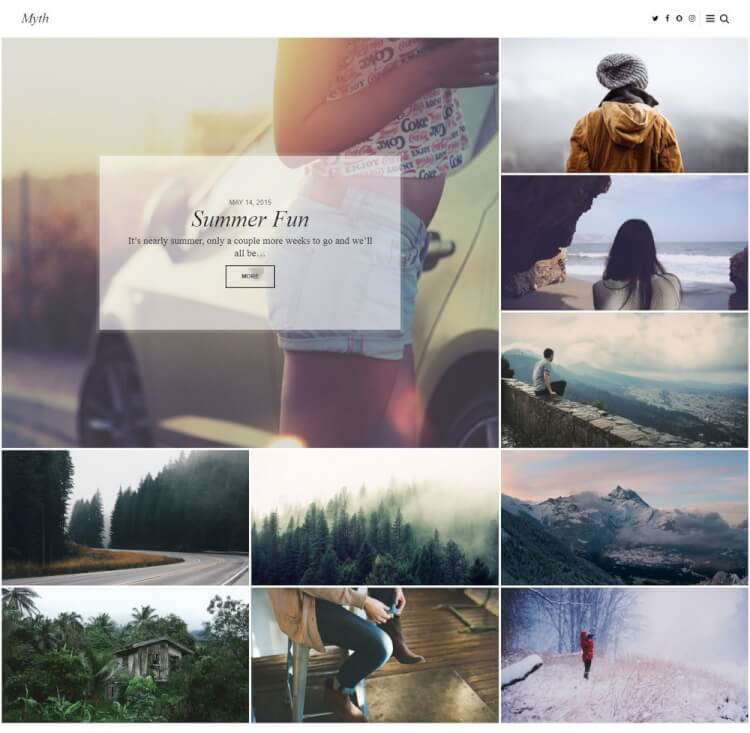 Myth is a simple blogging theme you can use to make a personal blog or a portfolio for a writer. The theme features a minimal grid-based design that highlights content using images. You can choose between 4 different grid-styles for the homepage and try different header image styles or set a video for single posts as well.
Mono - Modular Blogging WordPress Theme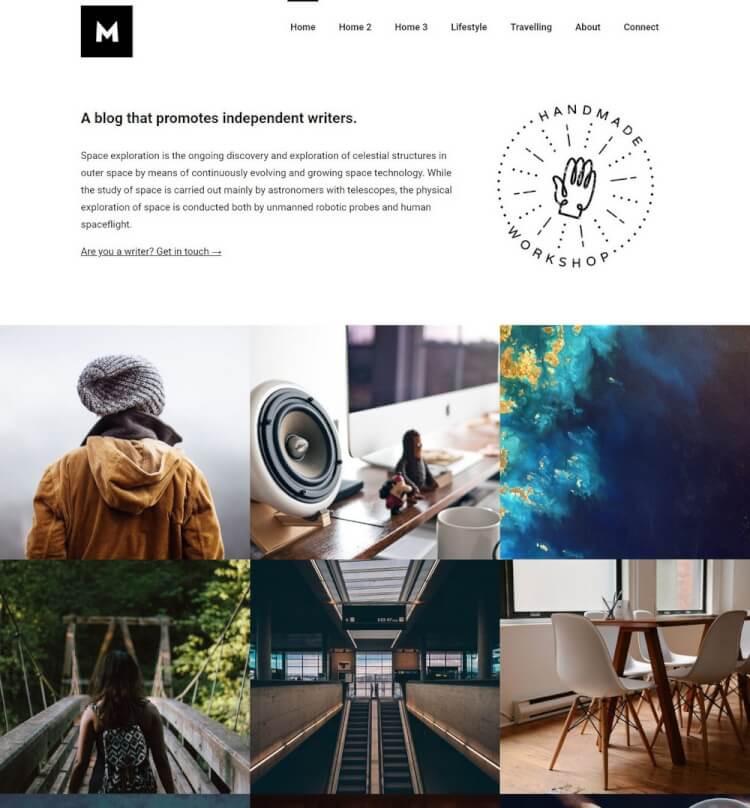 Mono is a Gutenberg-compatible WordPress theme that comes with a modular design and a widgetized homepage. You can choose between 3 different homepage styles when using the theme. It also includes a set of easy-to-use customization options that allow you to add your own custom sections and widgets on the website homepage.
KLEO – Next level WordPress Theme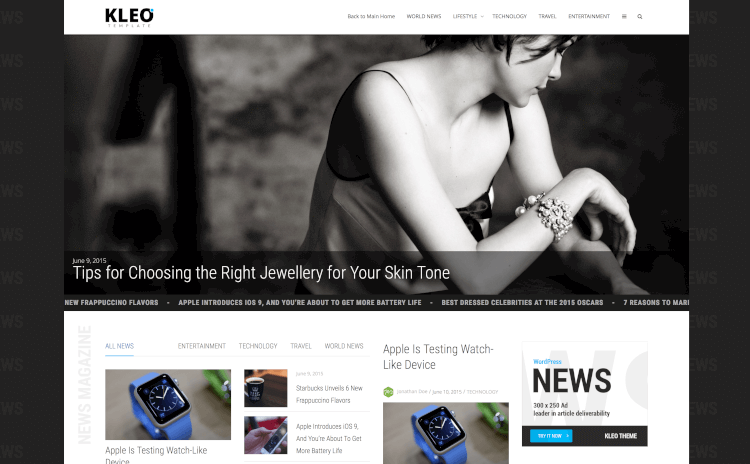 Whether you want to create your very own social network or simply add some community features to your blog or another type of website, the BuddyPress-friendly Kleo should provide you with everything you need.
Princess - Corporate Gutenberg WordPress Theme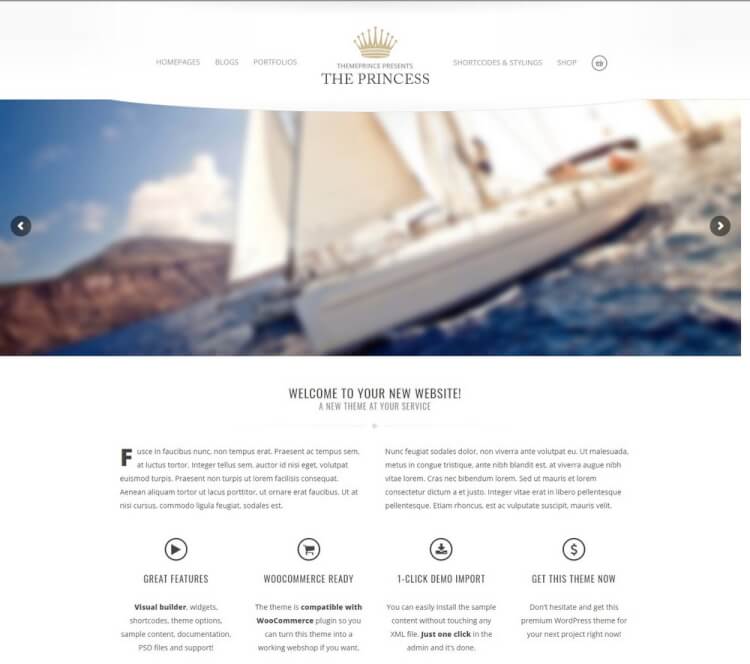 Princess is a simple WordPress theme that features a minimal design. It's ideal for setting up a website for a luxury brand or a business. The theme features a homepage slider that supports several different styles and it's fully-compatible with Gutenberg.
Higgs - Portfolio & Blog WordPress Theme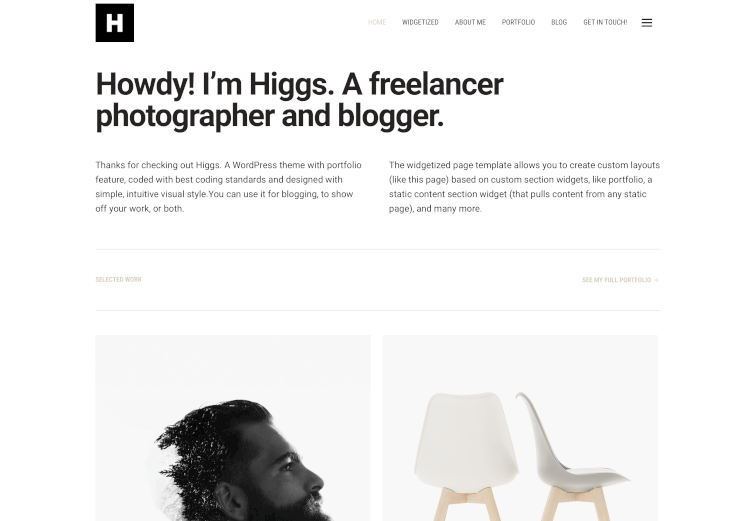 Higgs is a minimal WordPress blog theme with a built-in gallery slider, testimonials, and portfolio support. It has been designed with flexibility in mind, using a "widgetized page" technique, which means that you can create pages with widget-powered layouts, thanks to the built-in custom section widgets. You can also customize Higgs with a variety of options — colours, typography, you name it!
Cryptronick - Cryptocurrency & Business WordPress Theme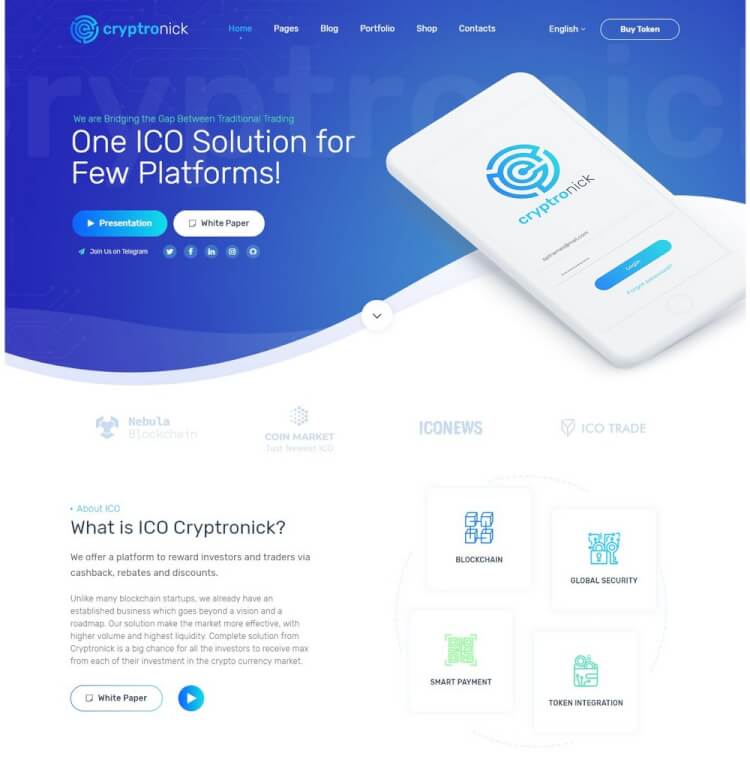 Cryptronick is a WordPress theme made for cryptography related businesses, apps, and agencies. The theme features a modern design with support for WooCommerce. It also comes with 4 different homepage designs suitable for different types of app and landing page websites.
Cluster - A Bold Portfolio Wordpress Theme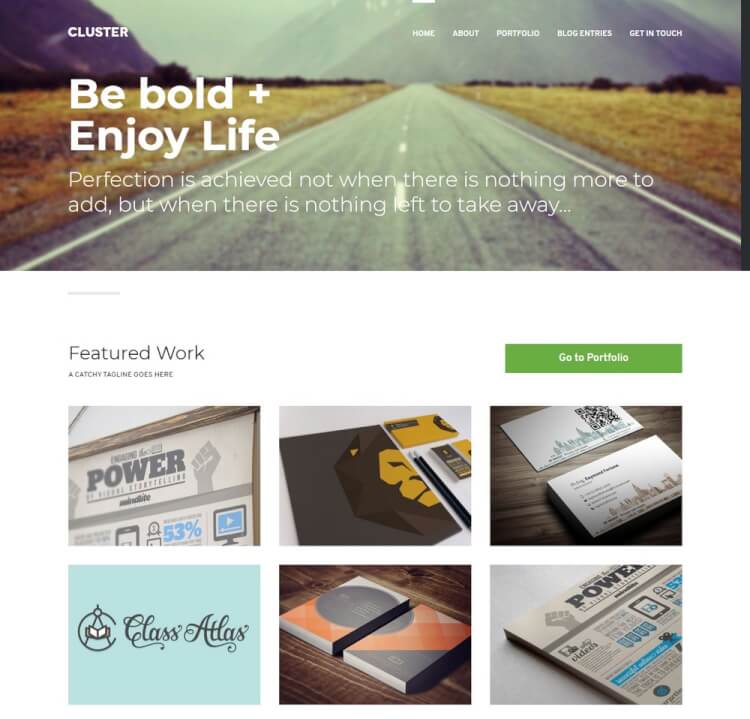 Cluster is a portfolio WordPress theme with support for Gutenberg. The theme features a grid-based portfolio section with more sections for showcasing your services, skills, clients, and the latest posts from the blog. This theme is perfect for designing a portfolio for a creative designer or an agency.
Consultancy - Consulting and Business WordPress Theme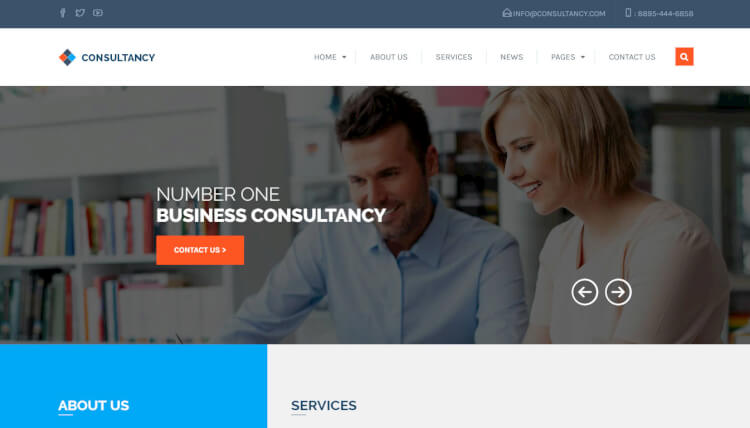 Consultancy aims to be one of the most flexible consulting WordPress themes this collection and with 16 inner page templates and Visual Composer included in the package, it certainly gives you plenty of options. When setting up your consulting website, you can quickly import the demo content before editing it to make it your own. With a full-screen homepage slider on display, you'll have no problem grabbing the attention of your visitors as they arrive at your site.
Zena - Minimalist Photography WordPress Theme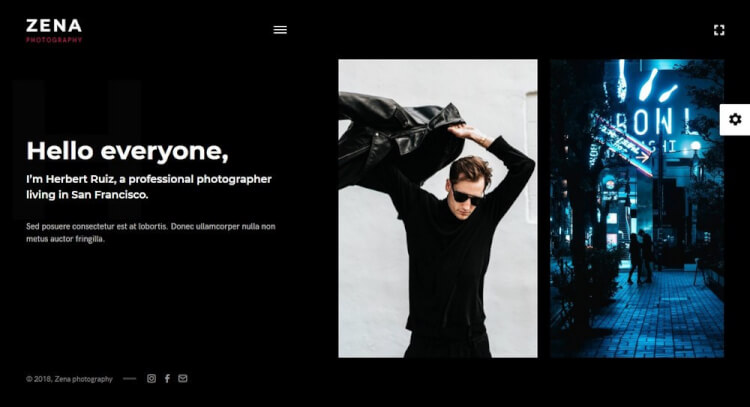 Zena is a minimalist WordPress theme made for fashion and photography related websites. It can also be used to create a beautiful portfolio as well. The theme automatically generates galleries for the images you upload and lets you showcase them on the website using albums. It's available in 3 different homepage styles.