30+ Best Free Keynote Templates 2022
Looking for a professional Keynote template design but can't afford to pay for premium Keynote templates? Then you've come to the right place. We're featuring a handpicked collection of the best free Keynote templates you can download and use at no charge.
Even though these templates are free to use, they feature high-quality designs with professional layouts.
These free Keynote templates also come loaded with multiple slide designs, master slides, and editable graphics as well. You can edit, customize, and design all kinds of presentations using these templates.
Go ahead and start browsing. All the best with your next presentation!
Get everything you need to give the perfect presentation. From just $16, get unlimited access to thousands of Keynote presentation templates, graphics, fonts, and photos.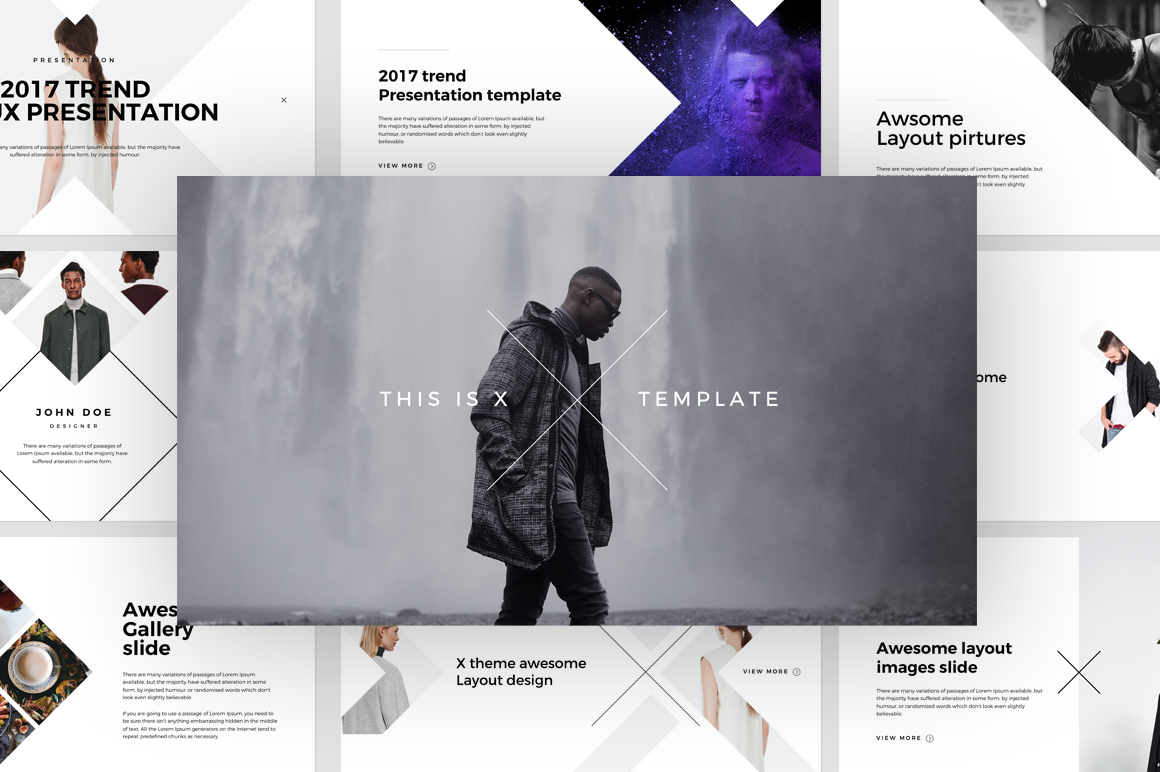 Fancy a modern yet professional Keynote template for free? Look no further than this meticulously crafted presentation template that's sure to create a lasting impression on your audience.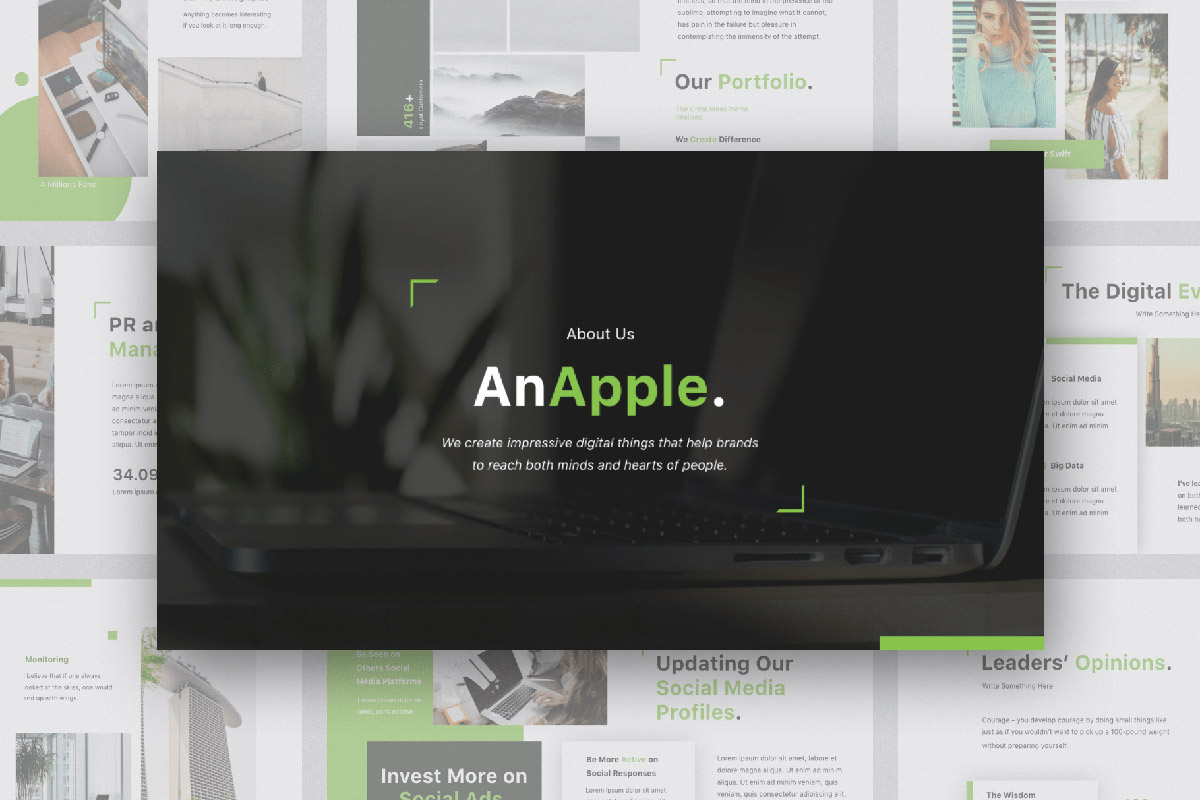 AnApple is a free Keynote presentation template with a minimal yet eye-catching design. The template is super easy to use and comes with an array of customizable features to play around with. one of the best free Keynote templates out there!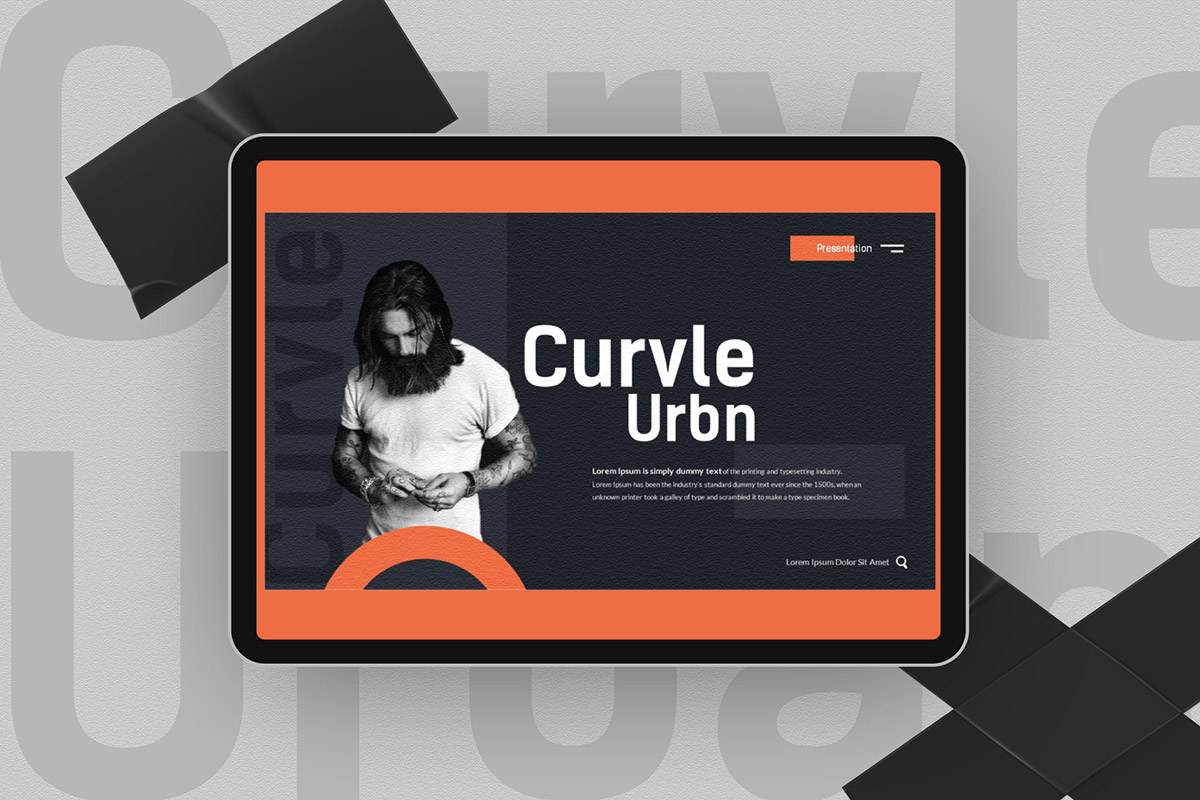 Next up we have one of the best free Keynote templates for designers, photographers, and other experts working in the creative industry. It comes with a stylish layout and offers a range of amazing features for you to take advantage of.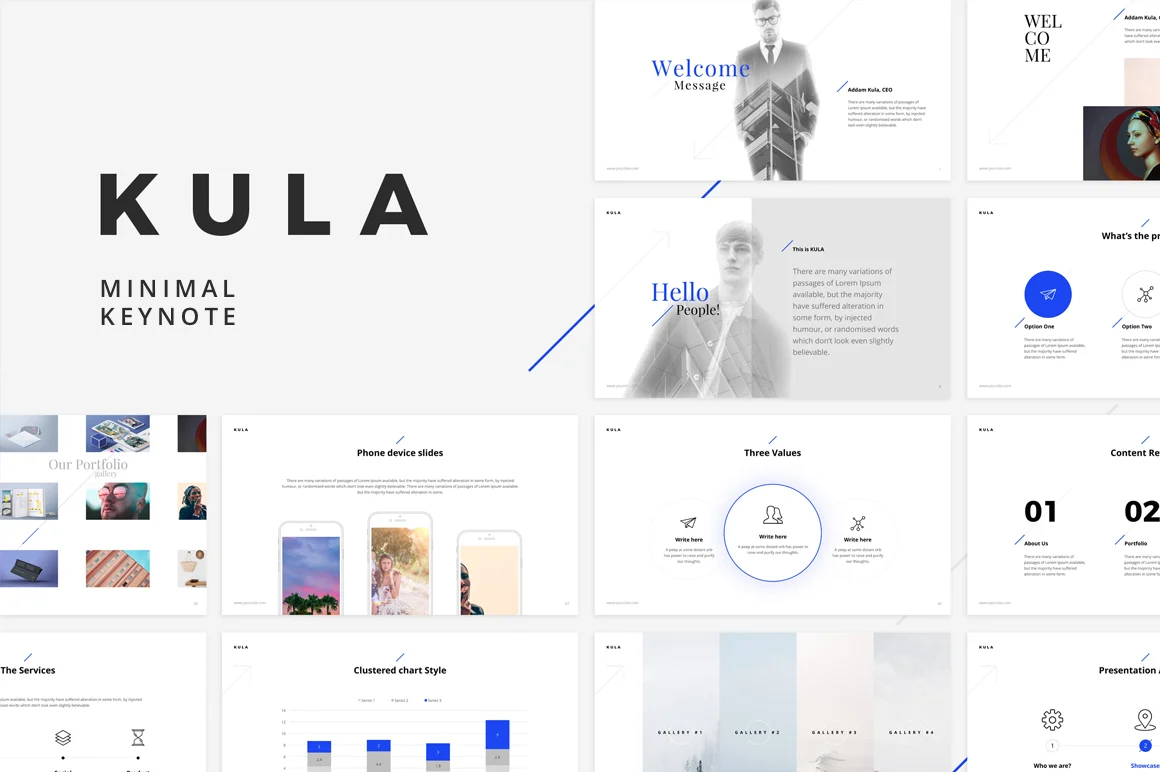 Kula is a minimal, and clean Keynote template that will feel right at home in a strictly professional environment. It consists of a range of painstakingly created slides that can be completely customized to your heart's content.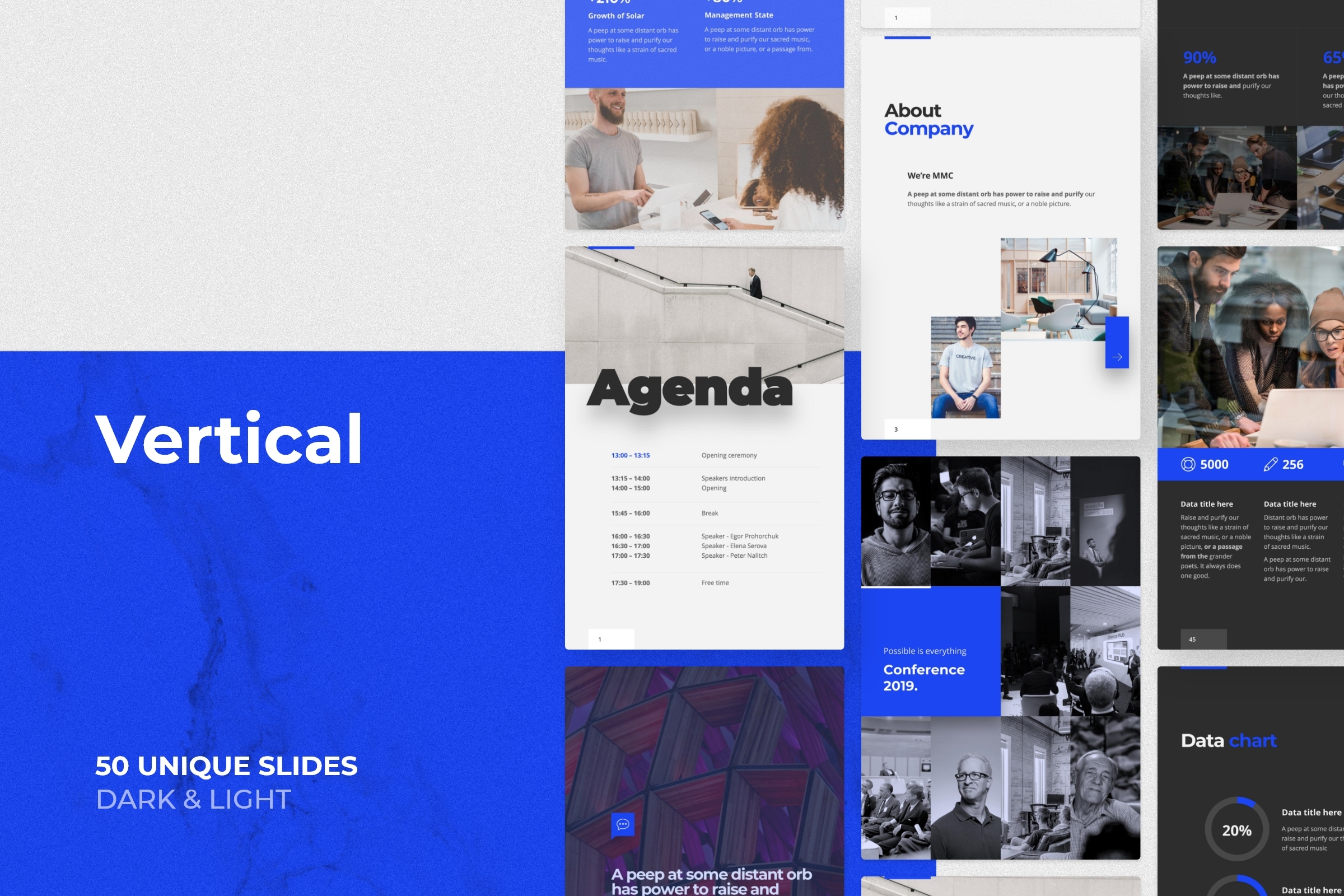 Voodoo is an incredibly unique template that comes in both vertical, and horizontal format, consist of 200 plus slides, fully customizable in Keynote, PowerPoint and Google Slides. If you are looking for a freebie that can give any premium option a run for your money, Voodoo is your best bet.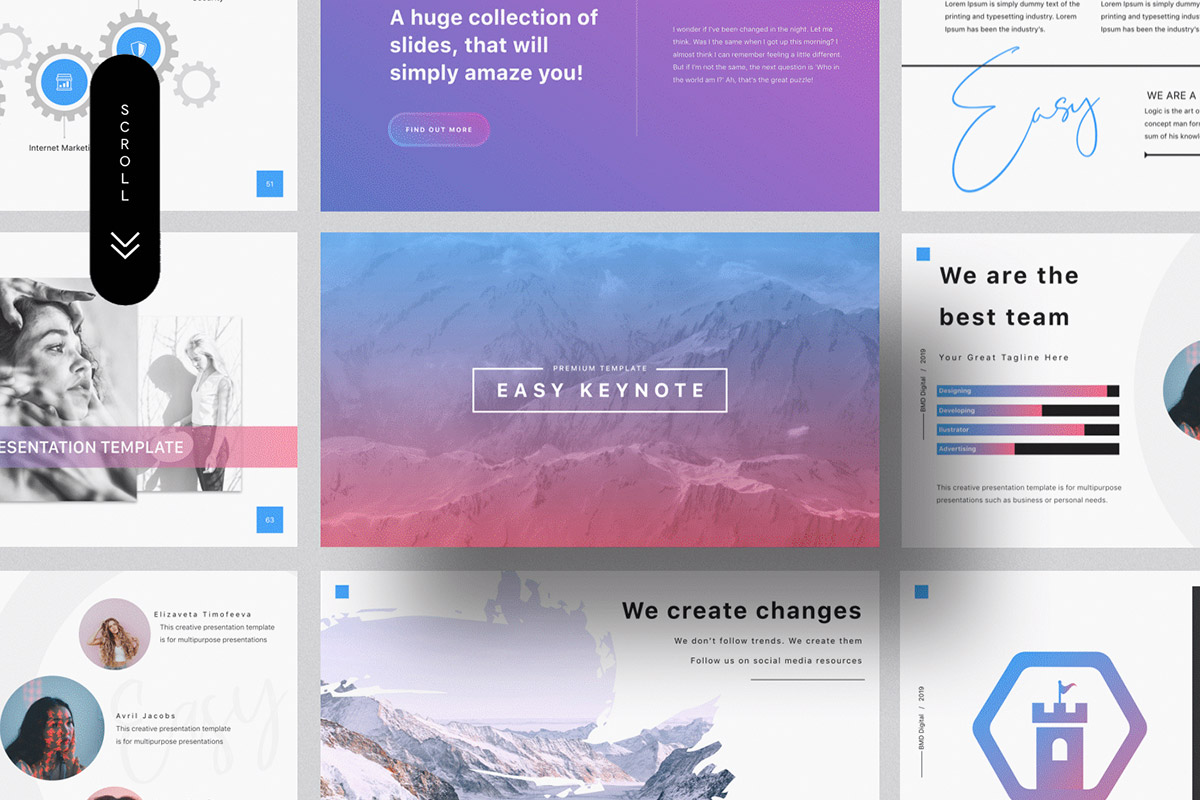 Next up is an easy-to-use, modern Keynote template that is beautifully designed keeping abreast with the latest design trends. The template can be put to use for virtually any industry or purpose under the sun. A gold standard in the world of free Keynote templates for Mac!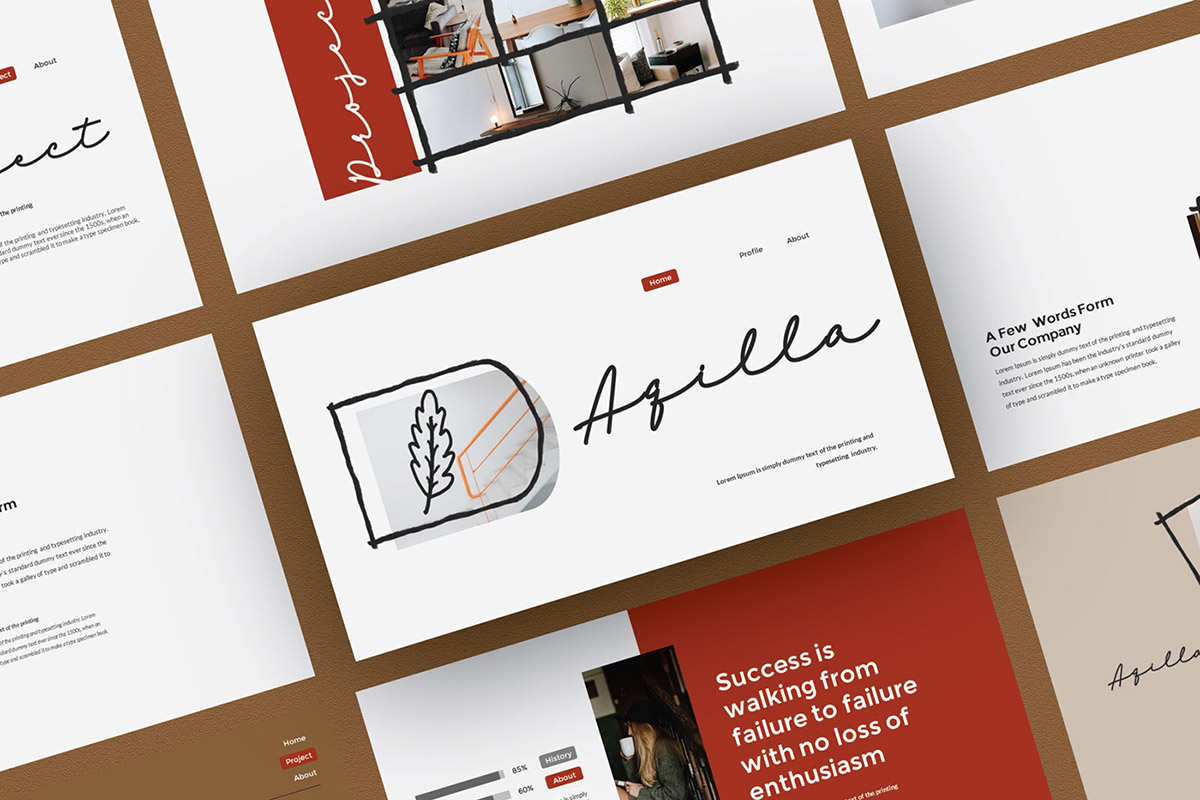 Aquilla is a clean, modern, multipurpose Keynote template that can be virtually used for any presentation. It offers professionally designed slides, drag and drop picture placeholder, free fonts, one-click color change feature, and a lot more.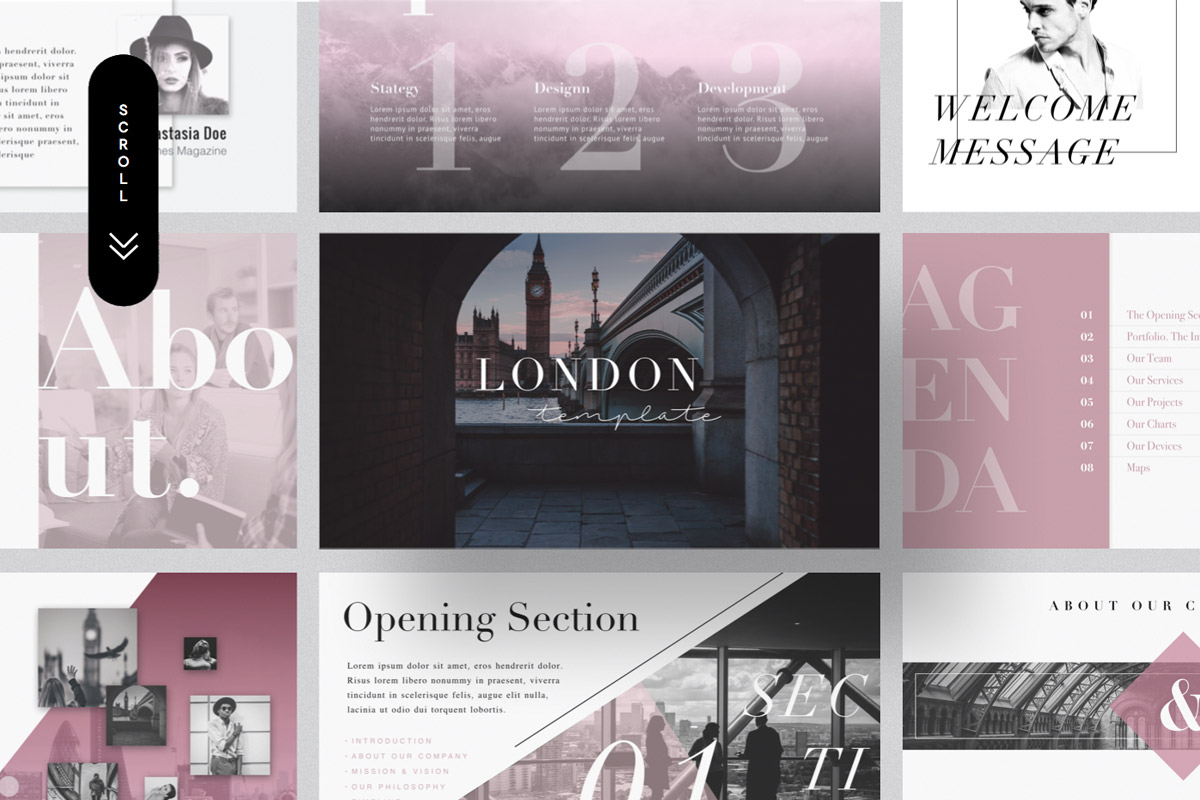 If you're wanting a presentation template that is as gorgeous as it's effective, look no further than London, a clean, uncluttered yet super stylish design. It comes with a smorgasbord of options for you to customize to your heart's content.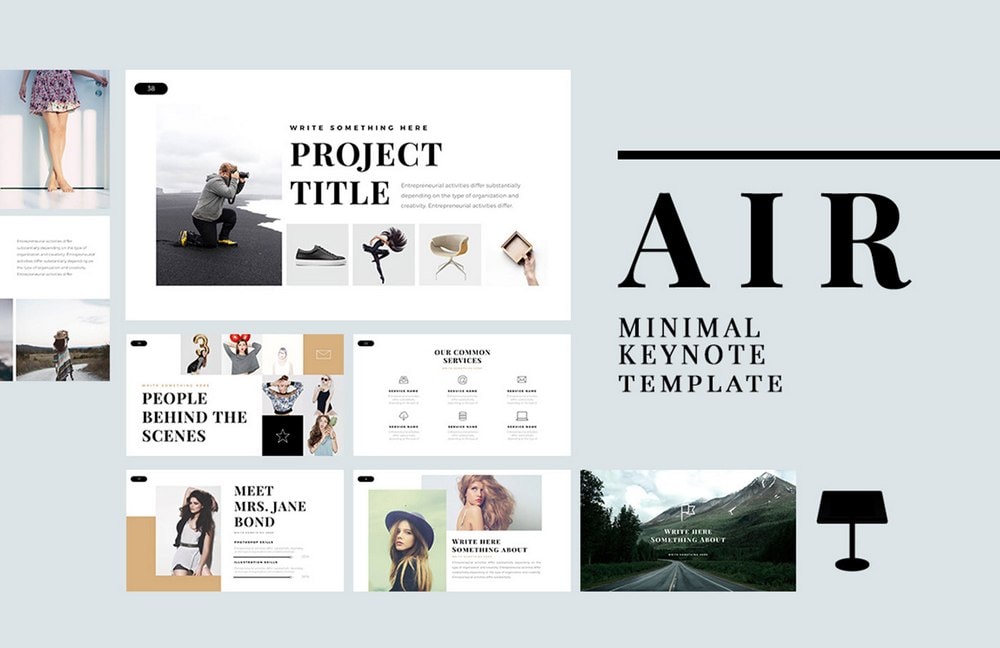 If you're looking for a simple Keynote template to showcase your portfolio or create a project proposal, this free template is perfect for you. It comes with multiple slides with clean designs. And it includes lots of editable vector graphics as well.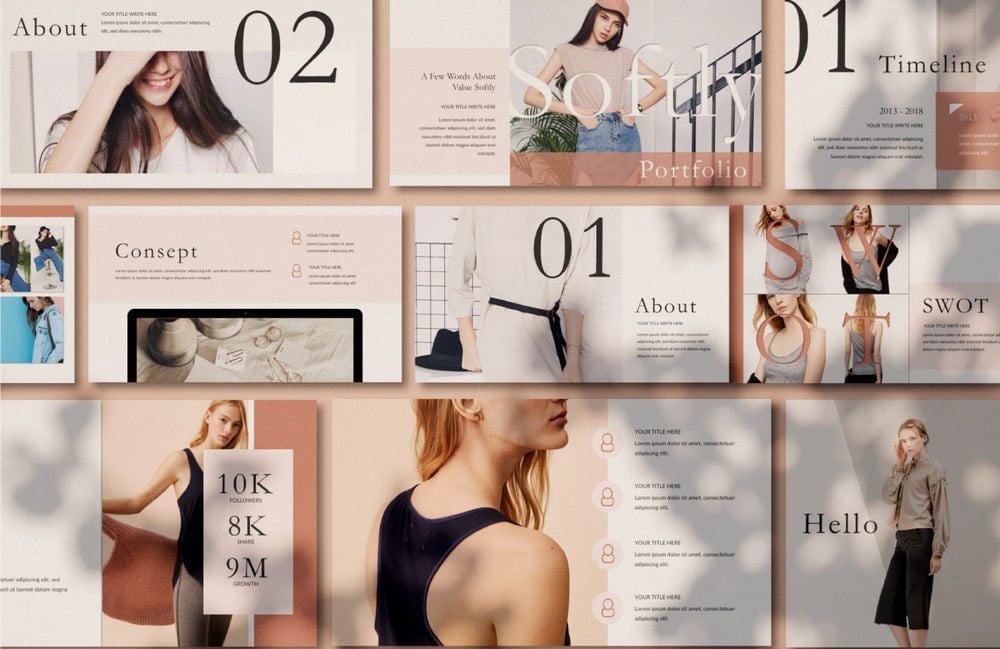 This free Keynote template is most suitable for designing presentations to showcase your portfolio, photography, and fashion designs. The template comes with plenty of slide layouts with image placeholders. You can freely edit them to create your own slideshows.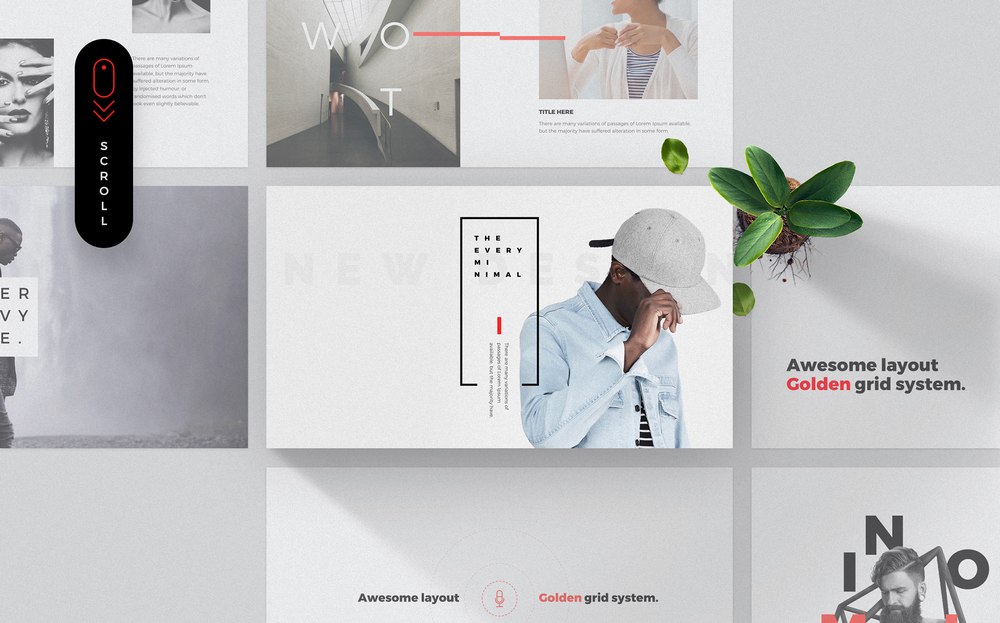 Another beautiful and minimal Keynote template with a set of clean slides. This template comes with 15 unique slide layouts with image placeholders and completely editable designs. It's also available in PowerPoint version as well.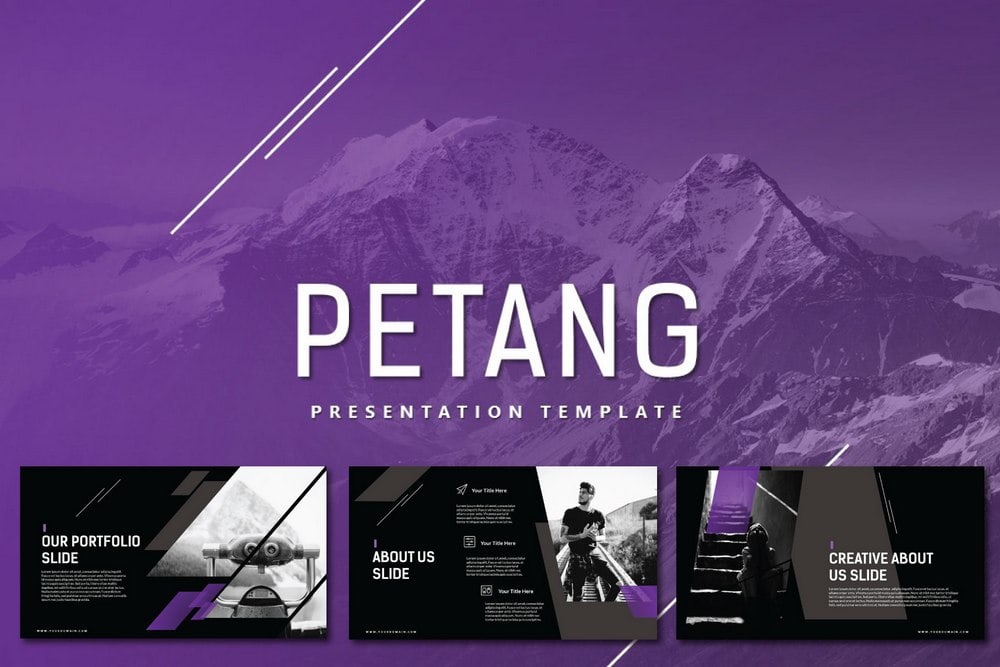 Using a dark background is a great way to highlight the contents of your slides. This template is made for achieving that goal. It includes a set of modern slides with a dark color theme. It's compatible with both Keynote and PowerPoint.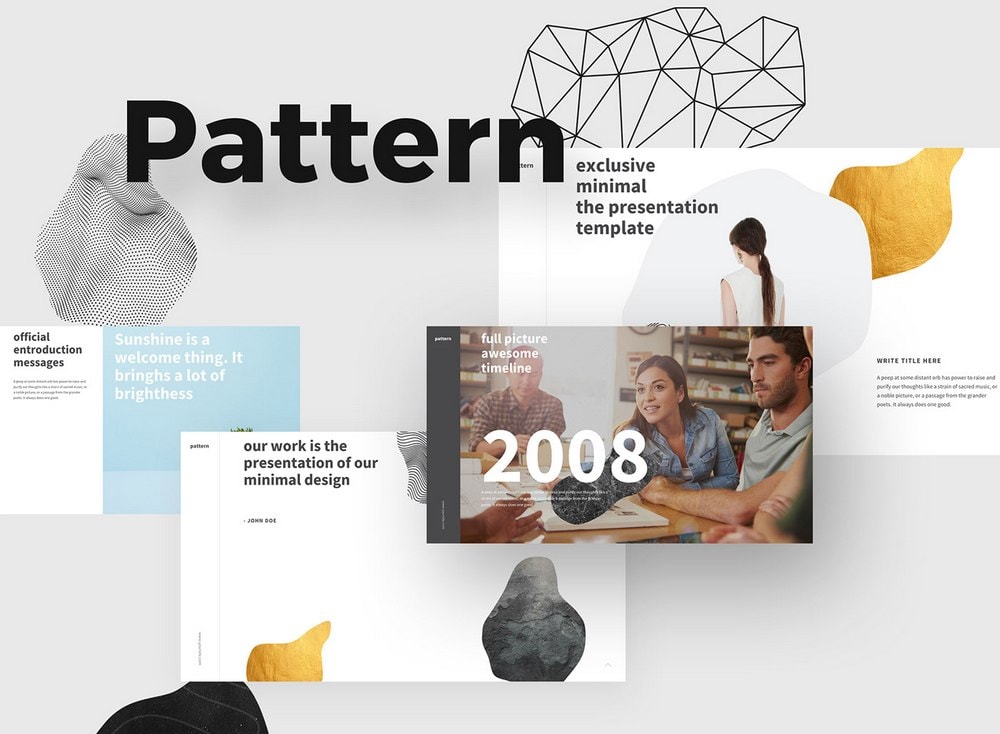 Pattern is a modern free Keynote template that includes a set of stylish slides. You can use this template to design a professional presentation to showcase your projects and businesses. It includes 10 unique slides in Retina and Full HD resolutions.
This free template is designed for corporate agencies and businesses. It includes a set of clean and simple slides that are ideal for crafting various business presentations. It also includes lots of editable graphics and icons as well.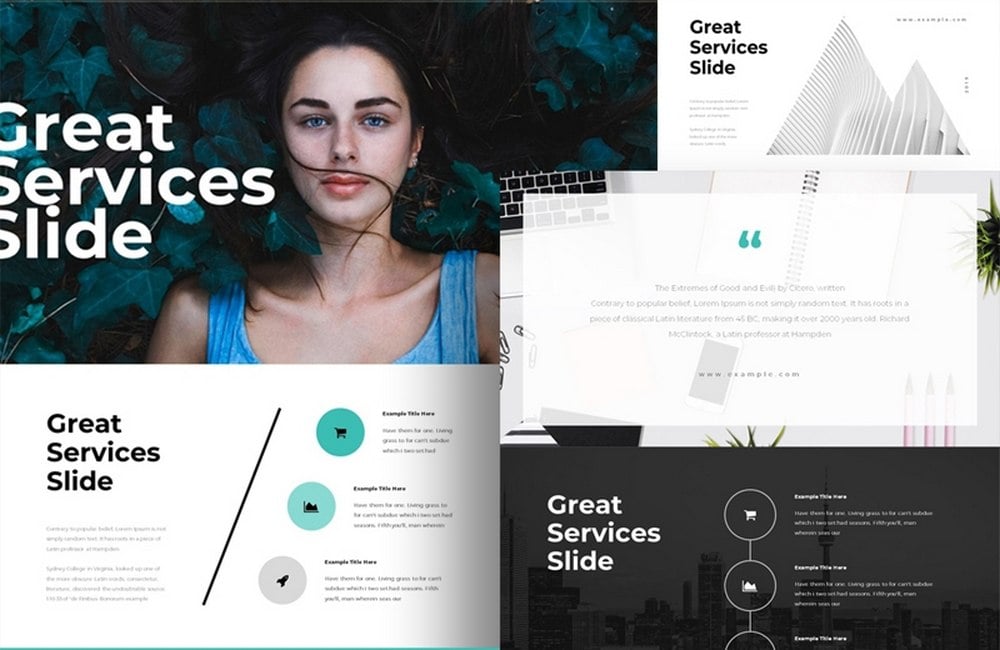 Showcase your services and win over clients with this unique free Keynote template. It includes multiple slides designed for creating presentations for agencies and service-based businesses.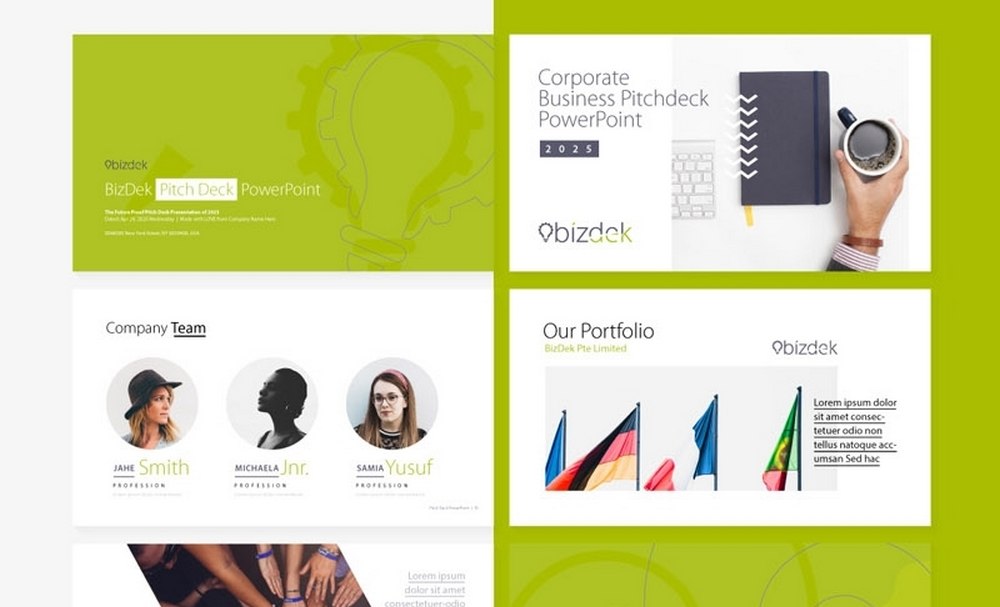 With this free Keynote template, you can create a pitch deck to pitch new business ideas, plans, and projects to audiences. The template is most suitable for startups for creating winning presentations to pitch their new ideas to investors.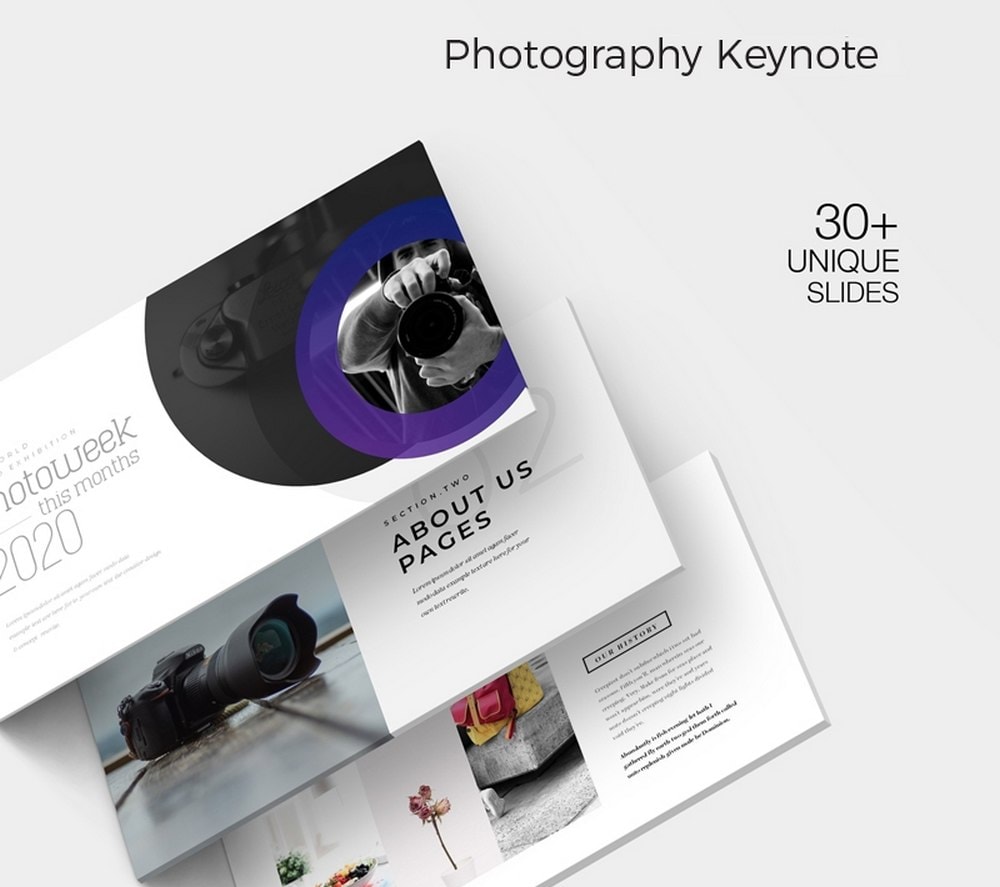 This slideshow template is made specifically for photographers. It includes a set of highly visual slides designed for highlighting your photography portfolio. The template is also fully customizable and comes with image placeholders for easier editing.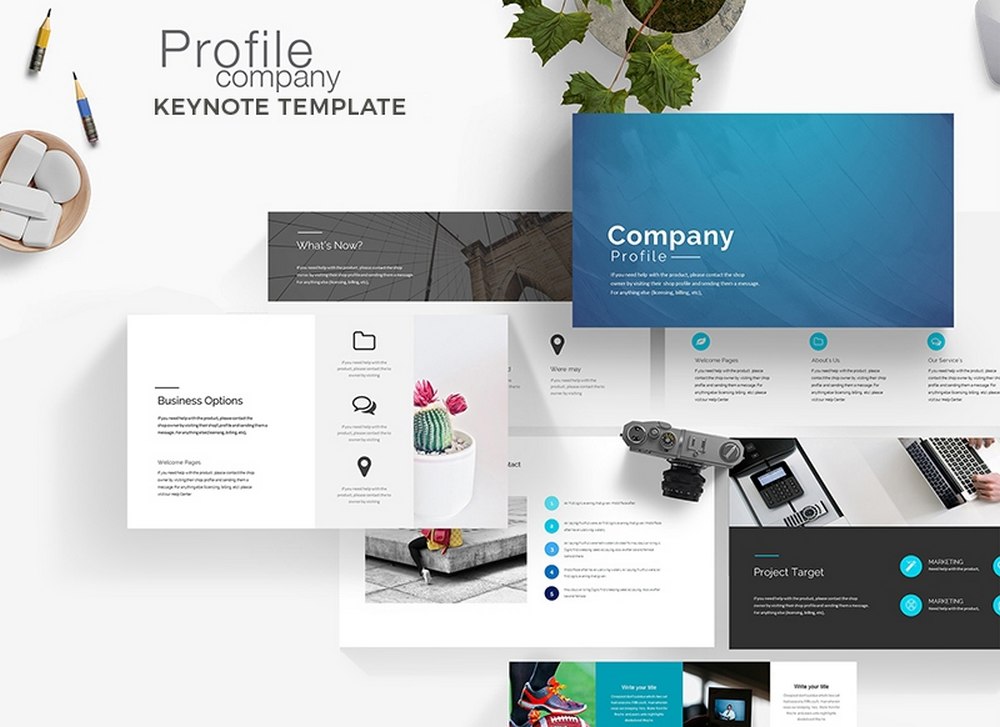 Create a unique company profile to showcase your business during conferences, events, and meetings using this free Keynote template. It includes easily editable slide layouts filled with graphics, charts, and icons for best describing your business in more detail.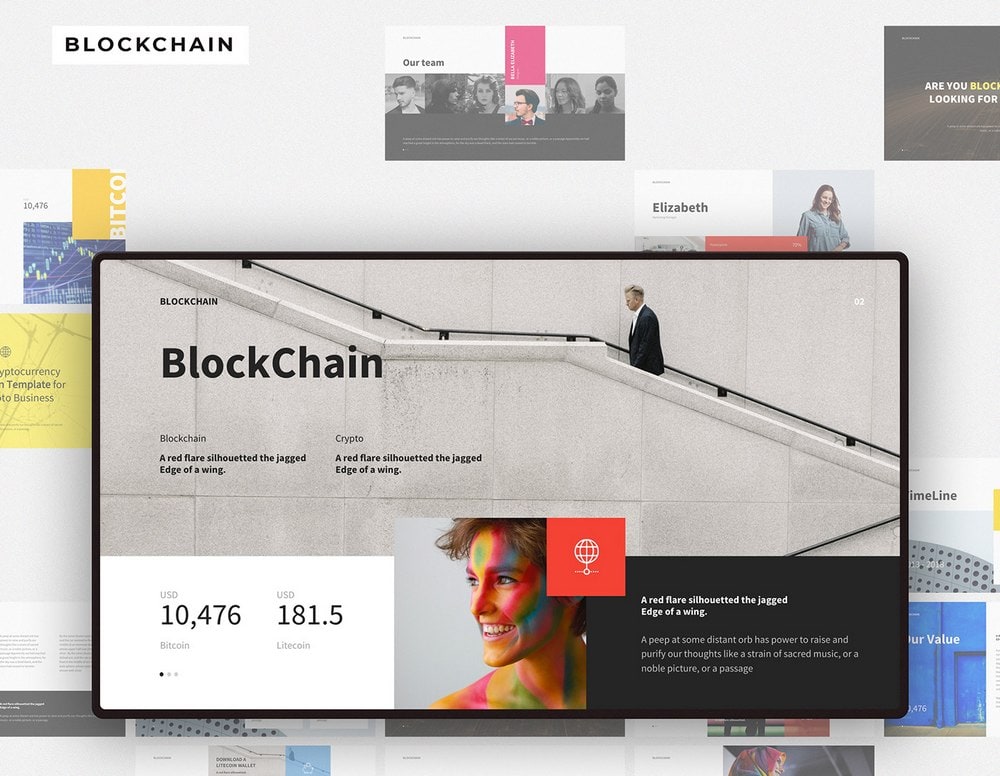 Making a presentation for a technology-related project or conference? Then use this free template to craft a unique slideshow without effort. This free template comes in PowerPoint and Keynote file formats. And it features 10 easily customizable slide designs.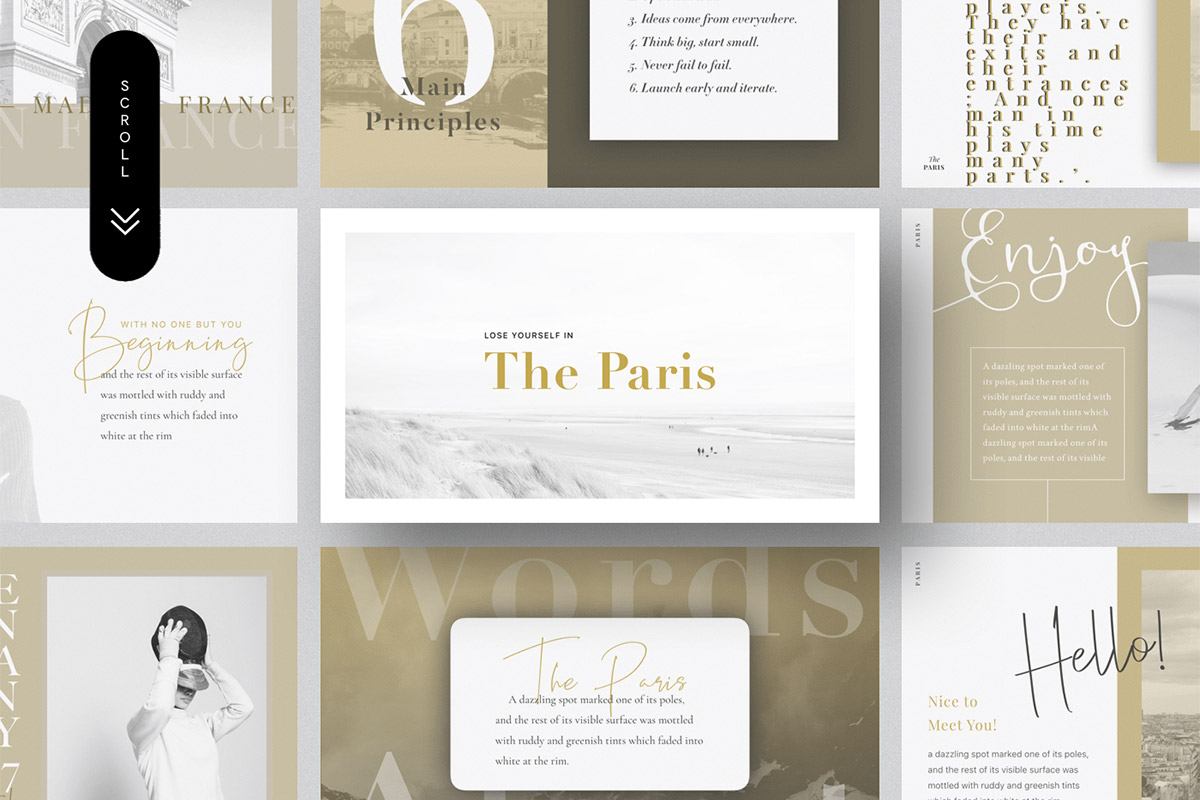 Paris is a free Keynote template specifically created for businesses that require an upscale, and chic look for their next presentation. It can be fully customized in Keynote and PowerPoint.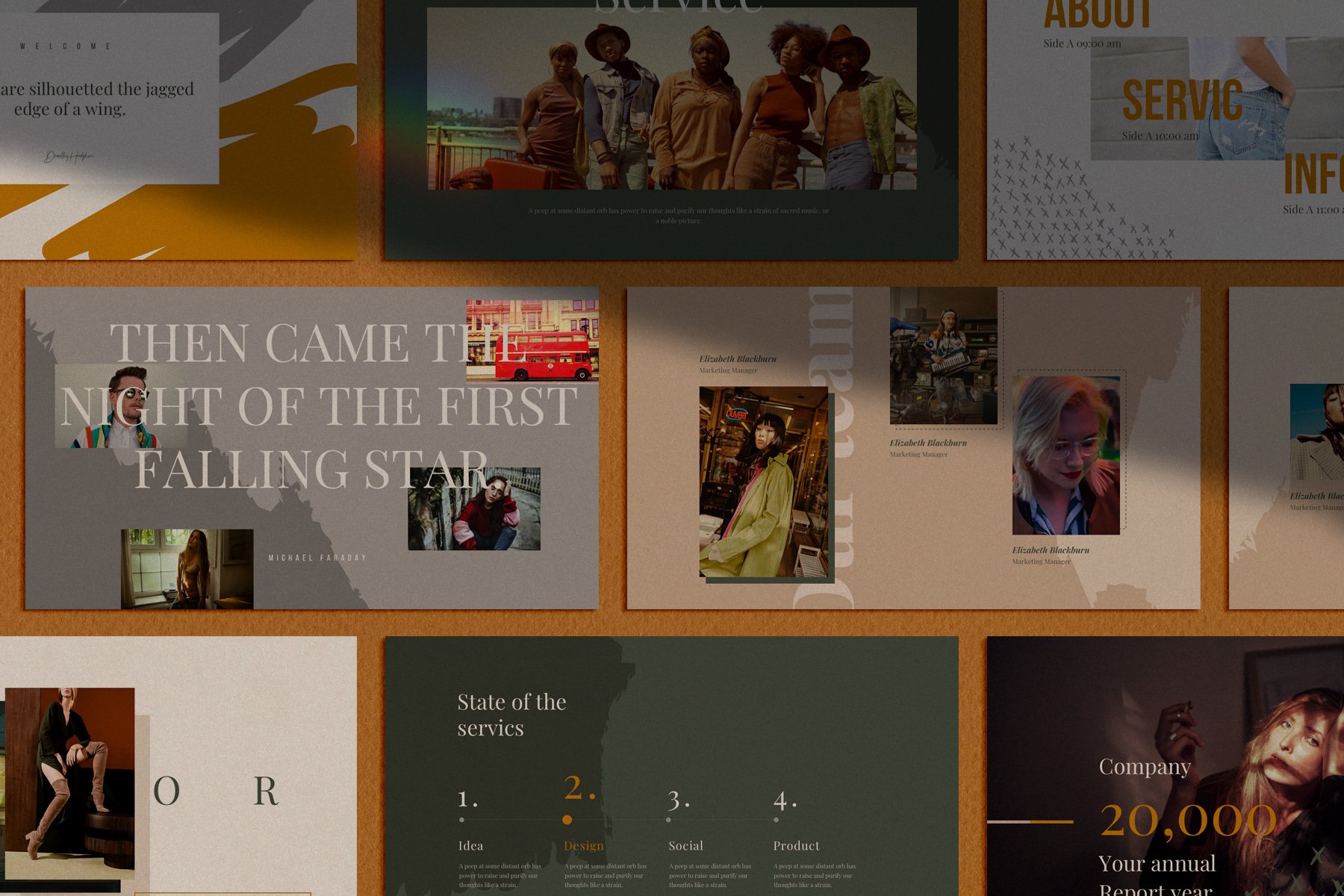 Check out this effortlessly stylish presentation template well suited to any business that demands a creative approach. Use it for photography, and fashion presentations, and see for yourself the world of a difference it will make.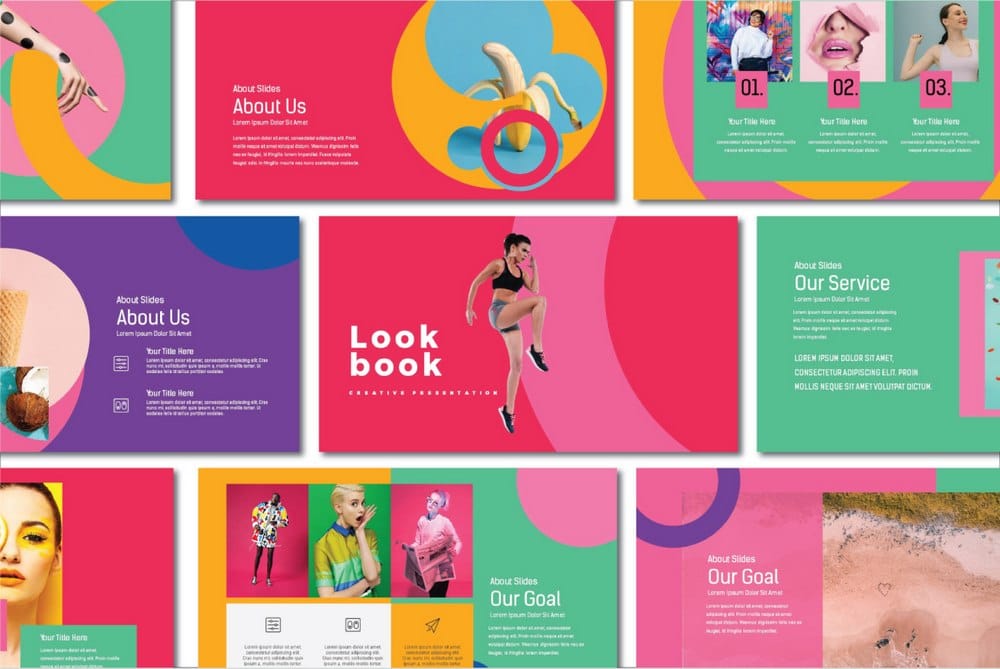 Lookbook is a colorful Keynote template you can use to design trendy presentations for creative professionals, designers, and fashion brands. This template includes lots of slides for showcasing your services, portfolio, and team as well.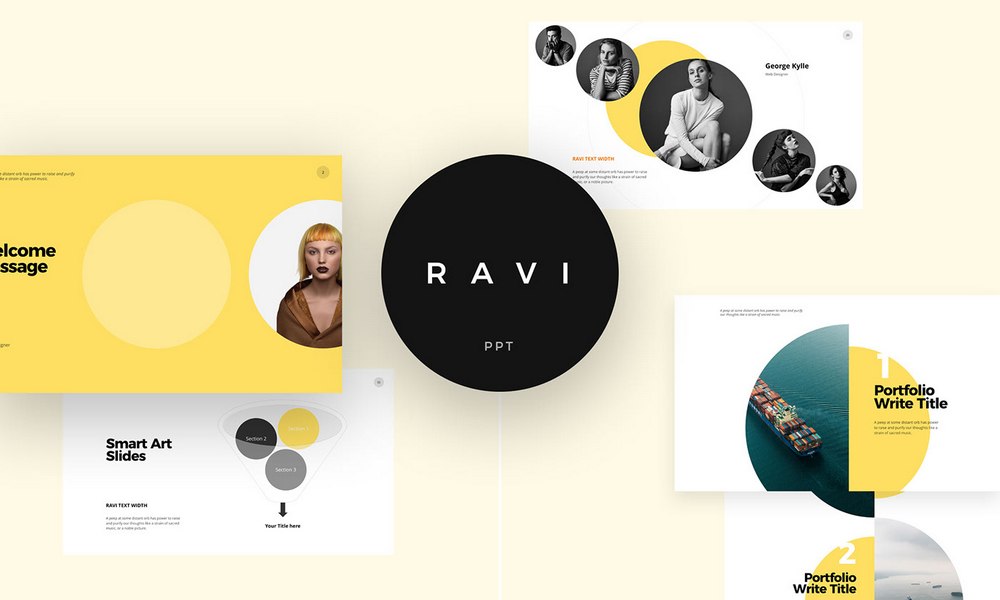 Ravi is a modern Keynote template that also comes in PowerPoint version. It includes multiple slide layouts for crafting business and professional presentations. The slides are fully customizable and include image placeholders for easier editing.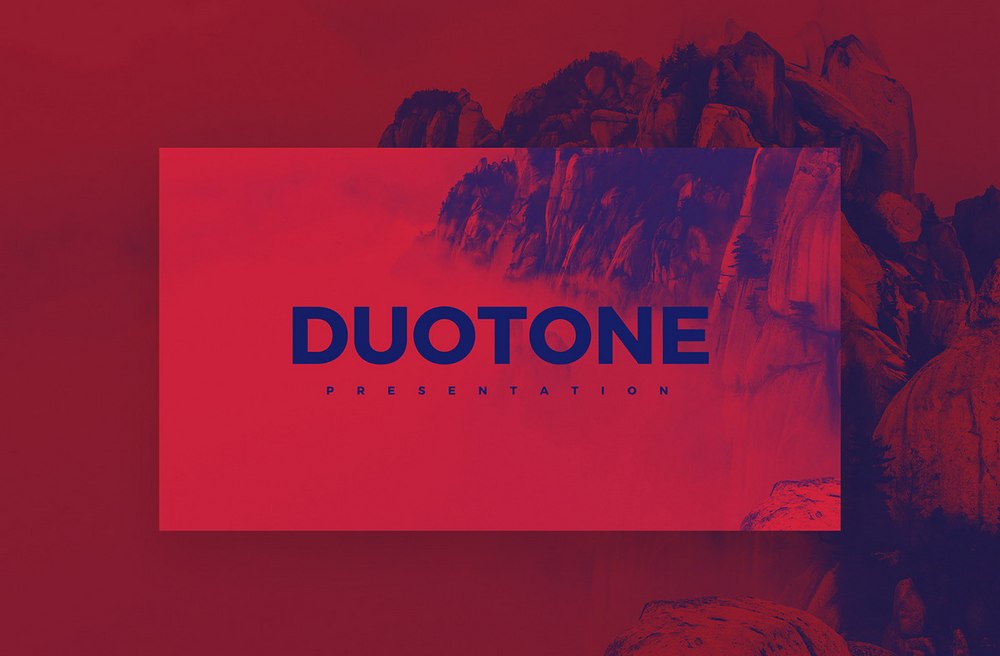 If you're looking for a template to design a colorful and stylish presentation, this free Keynote template is for you. It includes 18 unique slides featuring duotone color designs. Which you can easily edit and customize to your preference as well.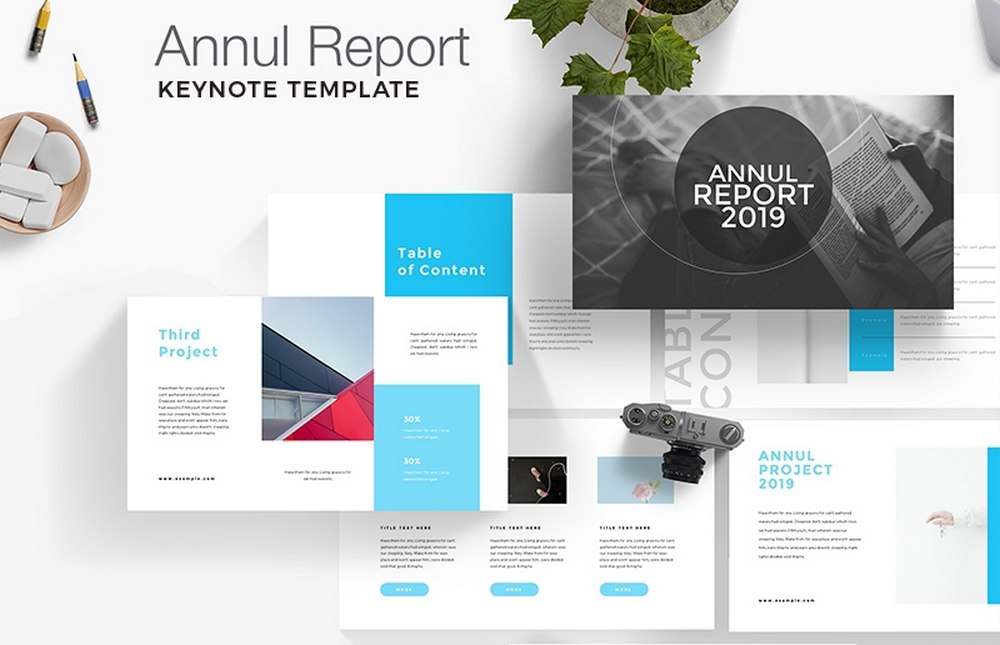 This free Keynote template is made for designing business presentations, especially for showcasing annual reports. The template comes with 20 unique slide layouts in HD resolution and with image placeholders.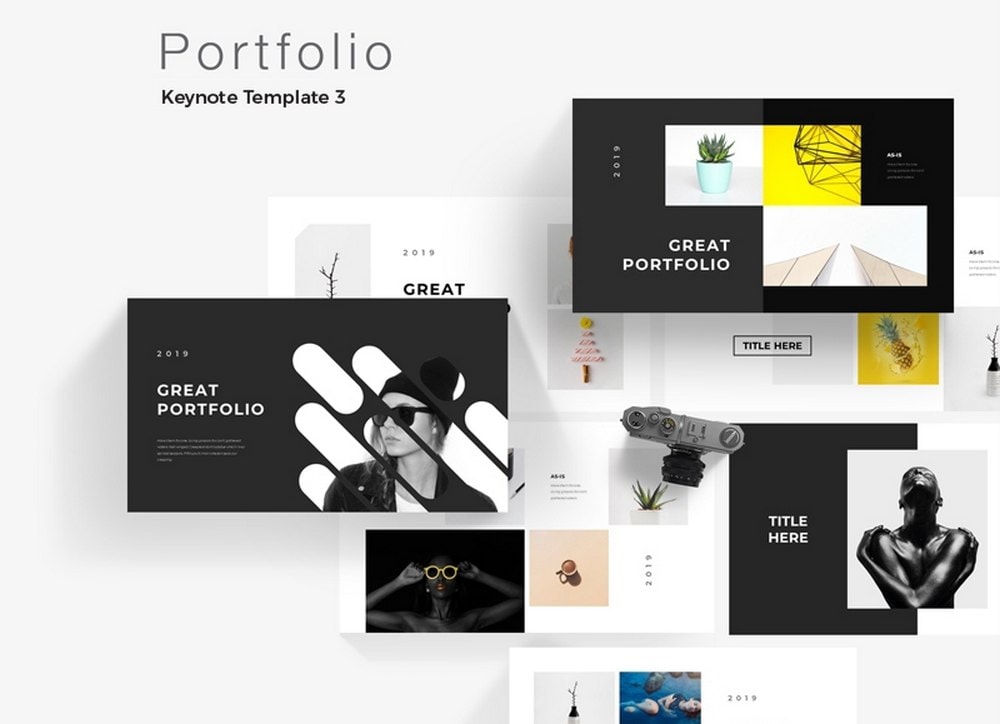 If you're a designer or a photographer, you can use this simple free Keynote template to design a unique presentation to showcase your portfolio. It includes more than 20 customizable slide layouts with free fonts and icon packs.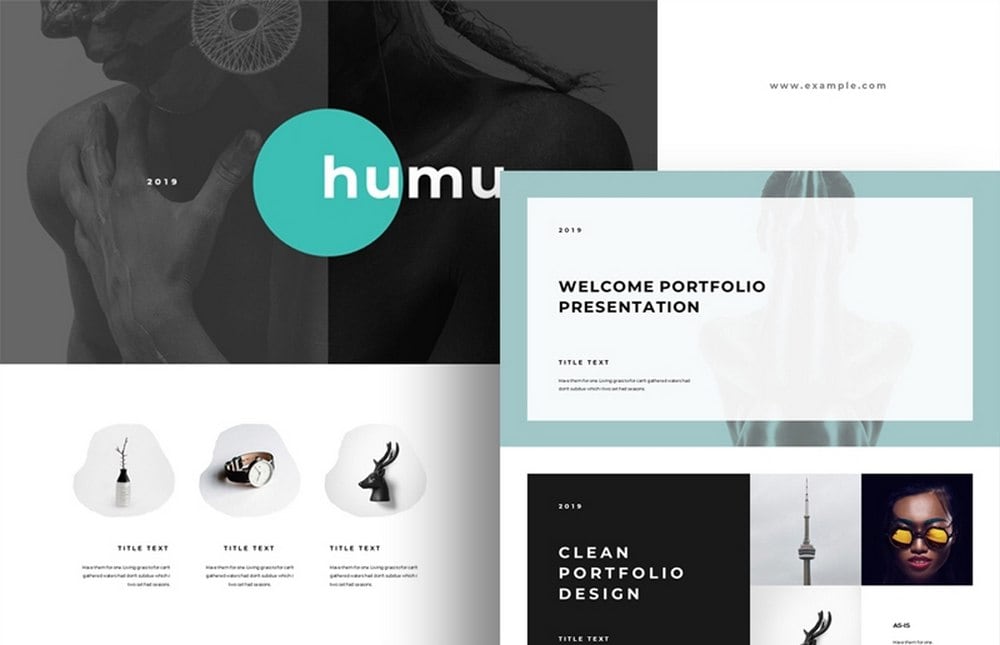 Use this modern Keynote template to put together simple and minimal presentations for your business and agency. This template also comes with 20 slides with customizable layouts and animated transitions.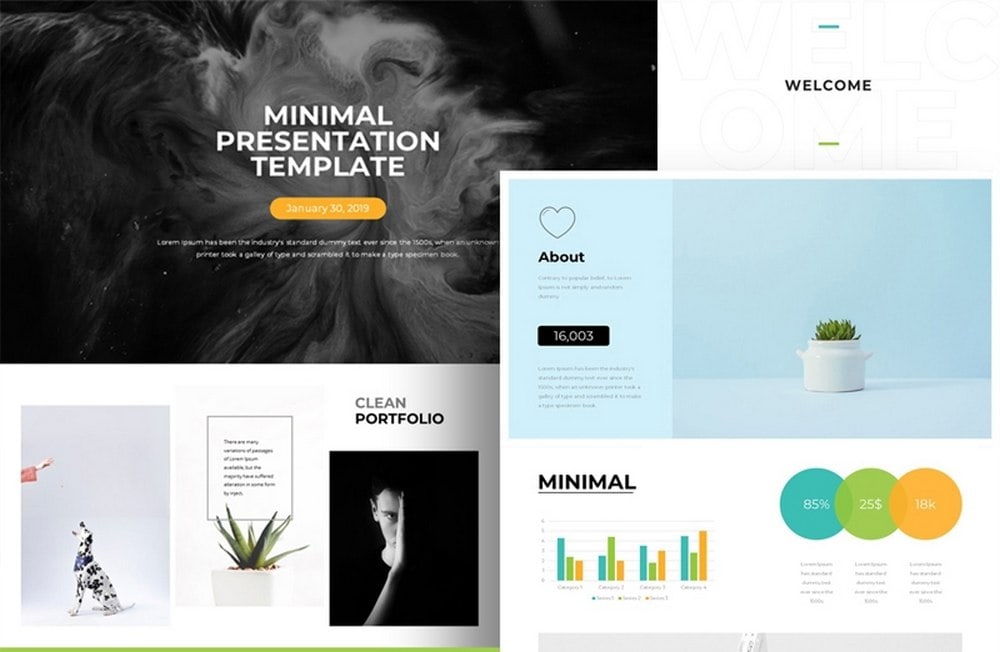 This free Keynote template features a set of colorful slide designs. It's ideal for designing modern presentations for creative designers and freelancers for showcasing their skills and services. The template also includes master slide layouts and image placeholders.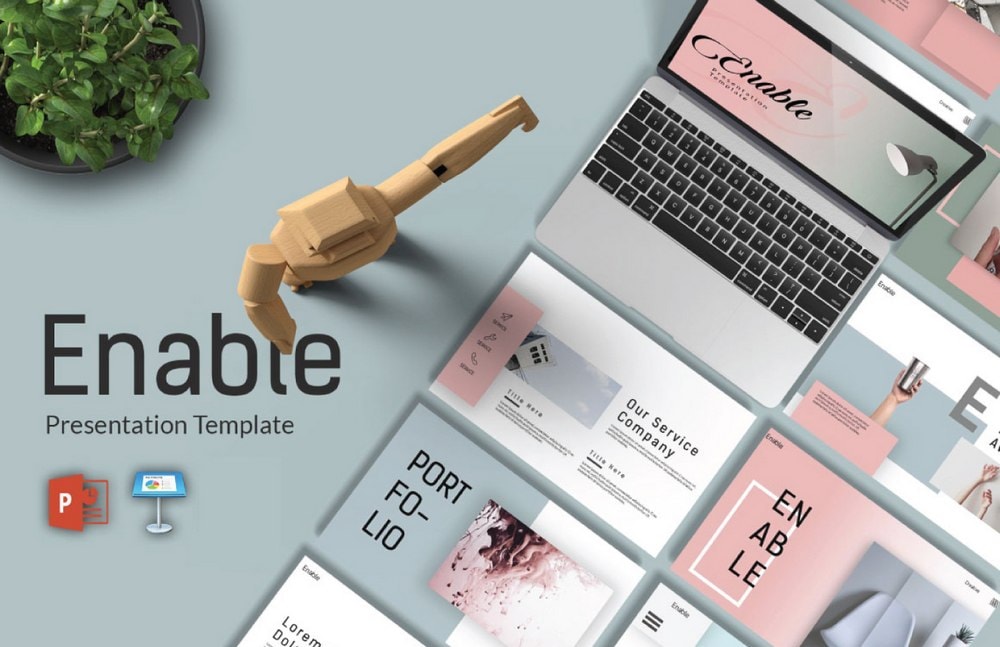 Enable is the perfect Keynote template for designing presentations for startups and agencies. It includes a set of unique slides you can use to detail your services, products, pricing plans, project ideas, and much more. All of which are easily customizable as well.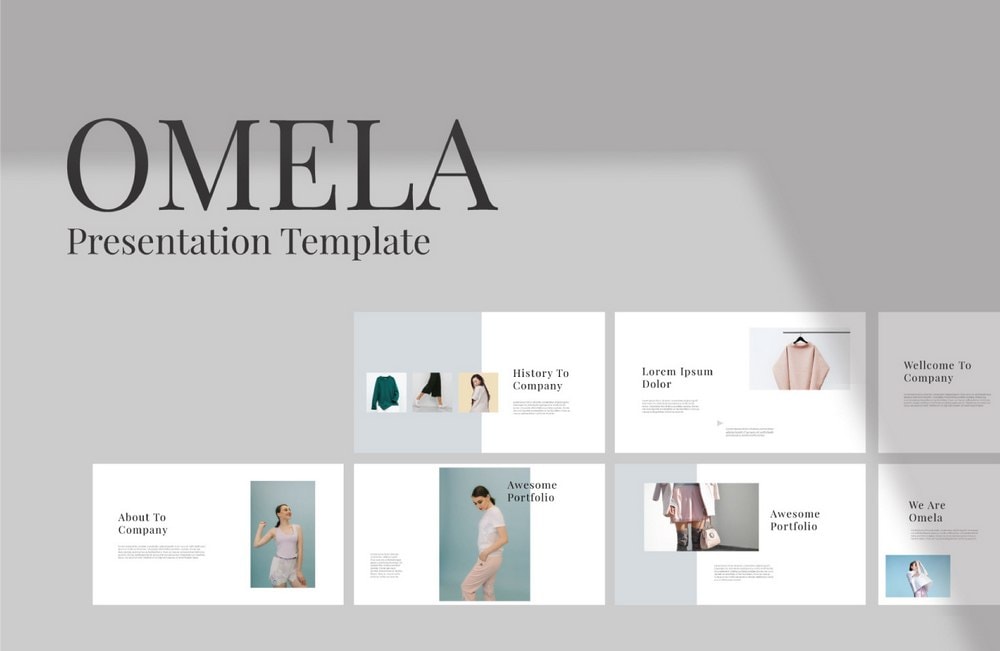 You can design elegant and creative presentations to win the hearts of your target audience using this free Keynote template. It comes in both Keynote and PowerPoint file formats. And you can use it for free with personal projects.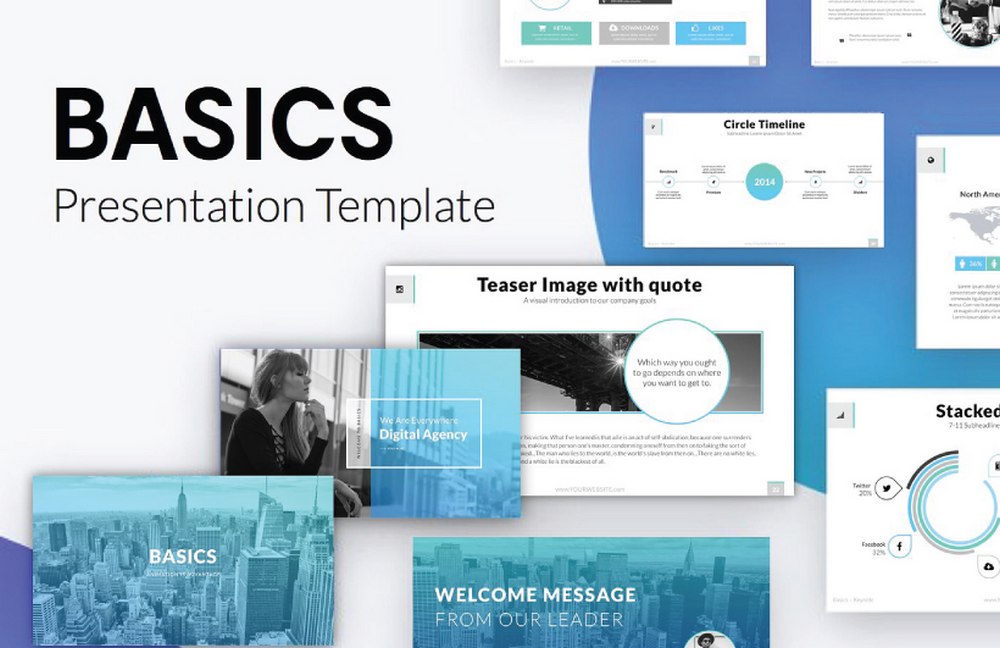 Basics is a modern Keynote template designed for making business and professional presentations. It's most suitable for showcasing reports and trends. The template comes with more than 30 unique slide layouts. And image placeholders.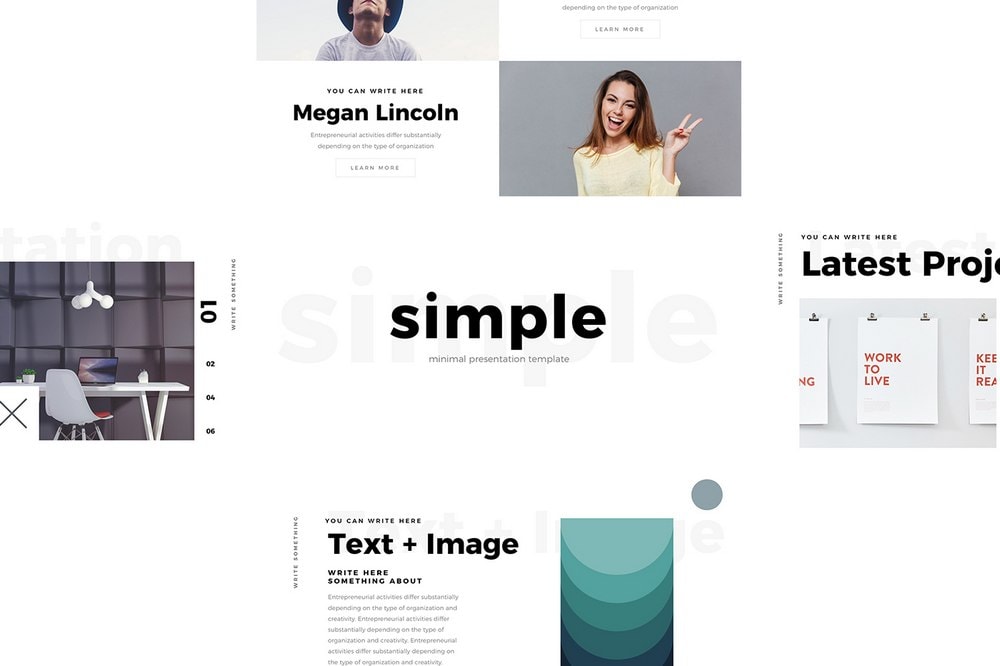 Just as the name suggests, this free Keynote template comes with a simple and clean design. It includes 31 unique slides you can easily customize to design your own unique presentations. One of the best free professional keynote templates there is.
Note: Be sure to check for the licensing for each free template before using them. Most are free for personal use only.