25+ Free Google Slides Themes for Pro Presentations in 2021
If you're searching for the best free Google Slides themes for a professional looking presentation, chances are you're working on a work project or school assignment that needs to truly impress your audience. But it can be tricky to know where to start, especially if graphic design isn't exactly your area of expertise – and that's precisely where these handy premade templates come in.
What follows is a list of incredible Google Slides templates, free and premium, featuring a wide variety of different purposes, aesthetics, and styles, from cute, fun and colorful, to dark, bold and corporate. Whatever your style, and whatever your budget, rest assured that you're about to find the perfect template to give your next important presentation the slides it deserves!
Let's start off with a few premium options from Envato Elements before we move on to some amazing free templates!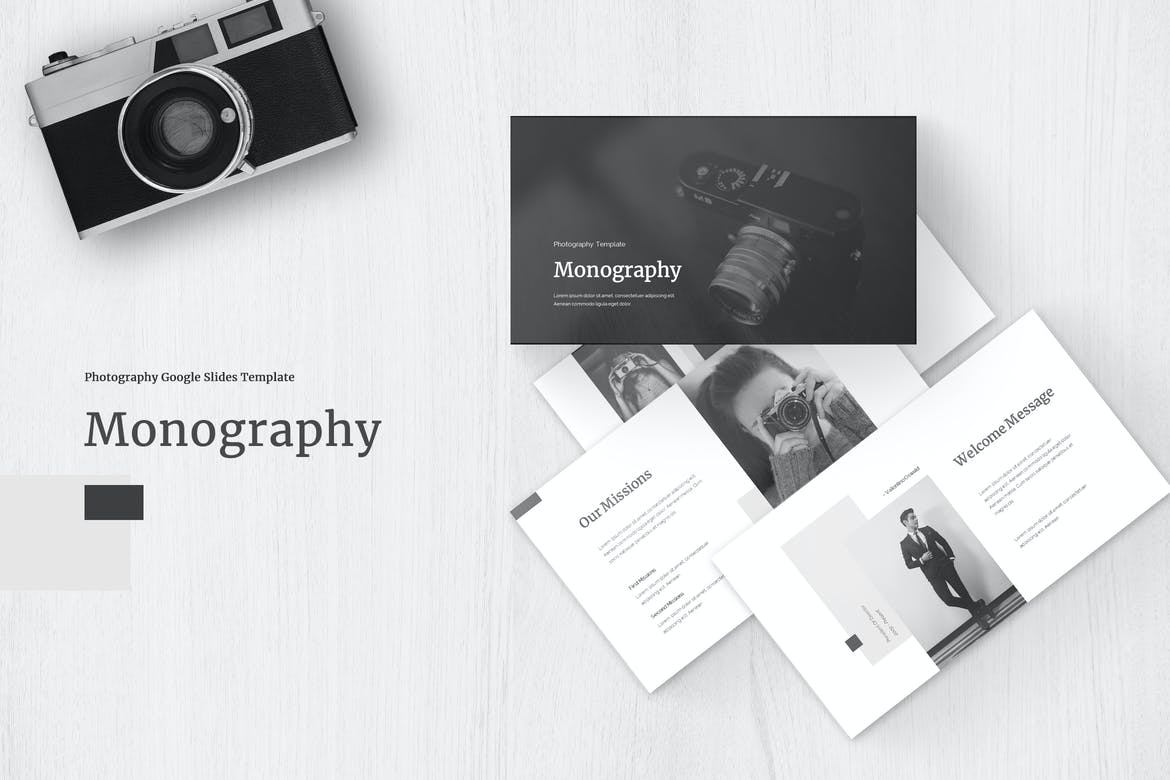 Our first Google Slides theme is the Monography template, a stunning monochromatic set of 50 unique slides with a subtle vintage effect that's ideal for an elegant and professional presentation with a touch of creative flair. It includes free fonts, animations, and transitions, and is fully editable to your preferences.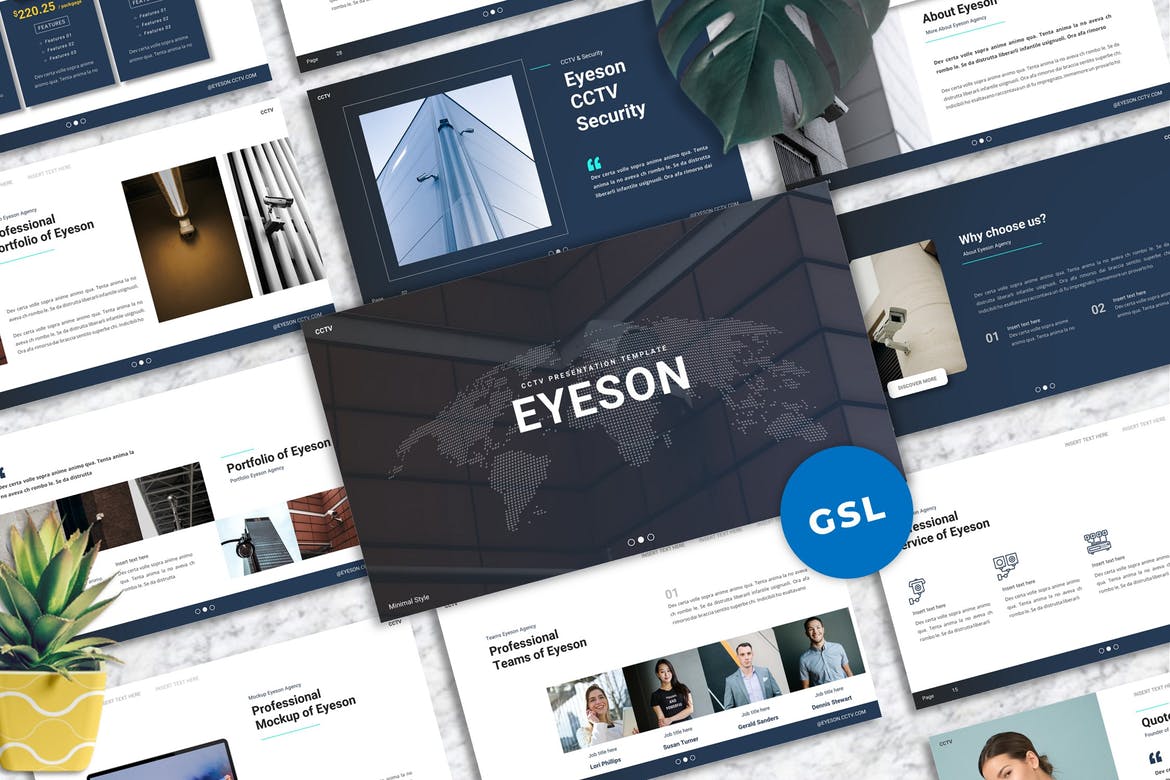 Next up is this stunning premium Google Slides theme that's available from Envato Elements and offers a highly professional set of 40 master slide layouts that can be used for any business or industry. It comes with picture placeholders, unique mockup devices, and vector-based icons.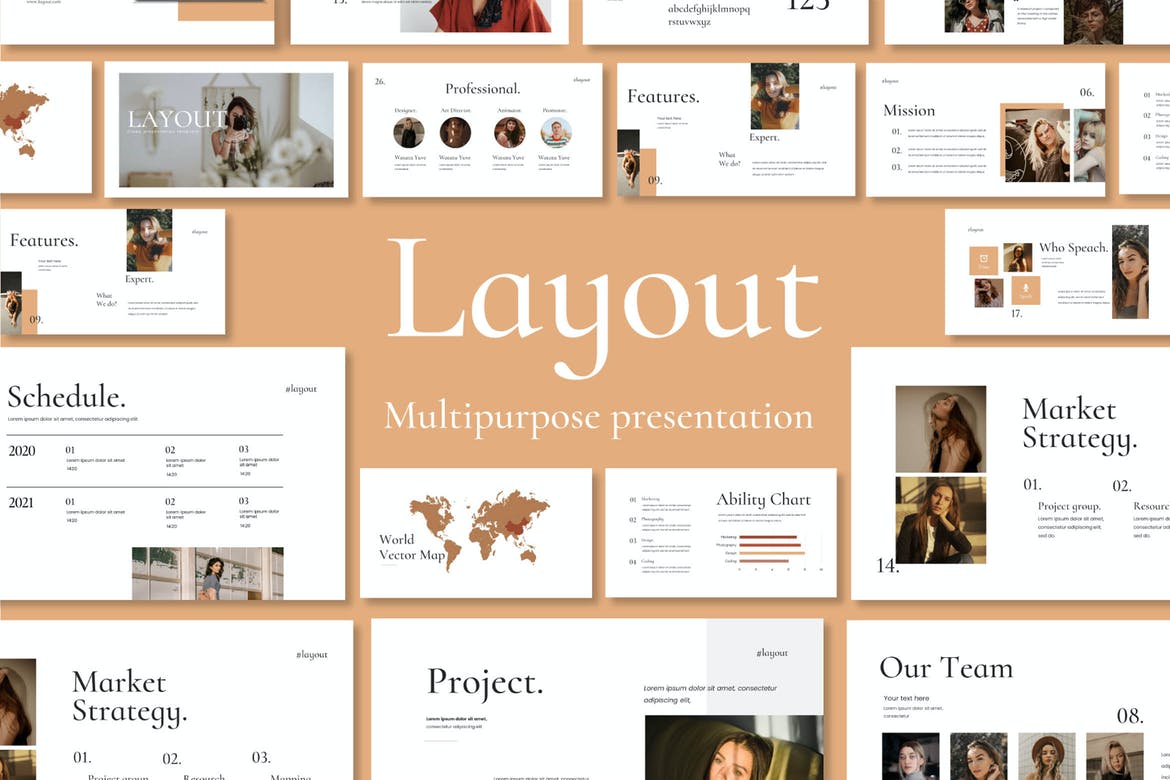 Here we have another premium option from Envato Elements, the elegant Layout template. Featuring 40 custom slide layouts with drag and drop picture placeholders, interchangeable color schemes and fully editable graphic elements, this template is ideal for any modern business that wants to make an impact, and can also be used as a portfolio.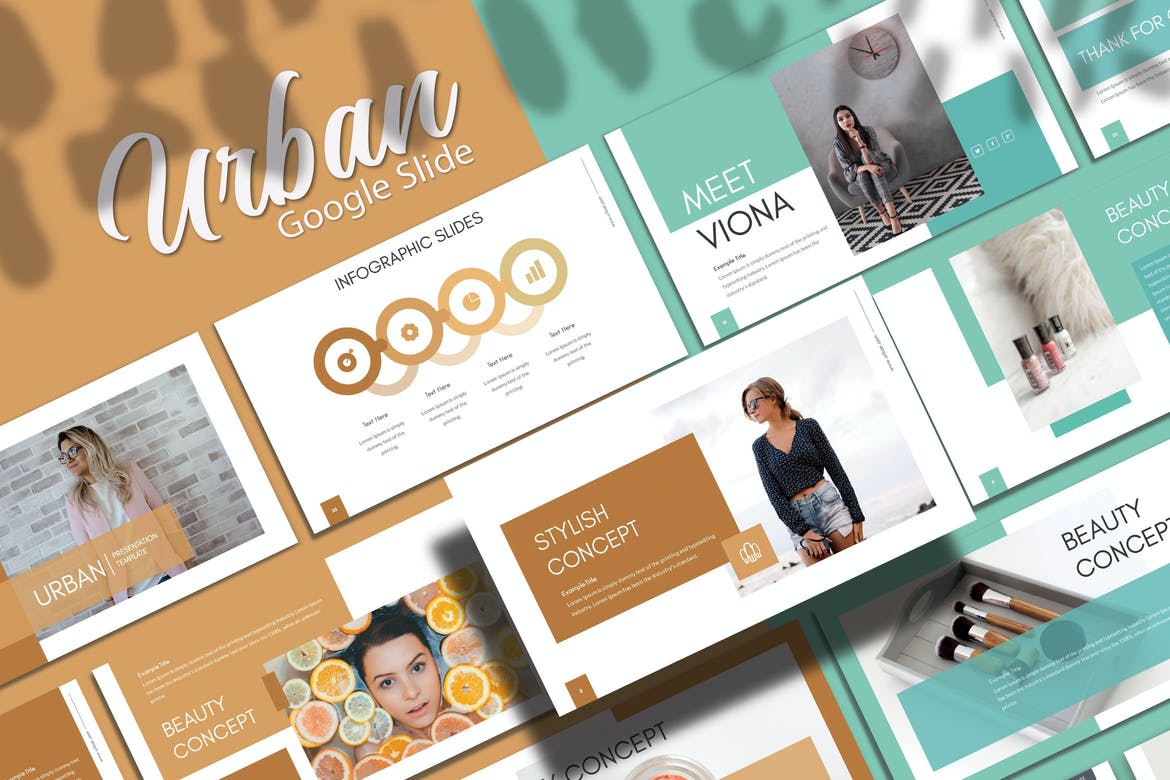 Next up is Urban, a fresh and modern theme that's perfect for a creative business or lifestyle themed project. It offers 30 unique slides with bold, perfectly curated graphic elements, customizable infographics, and a blend of calligraphy and sans serif typography, plus five color schemes to choose from.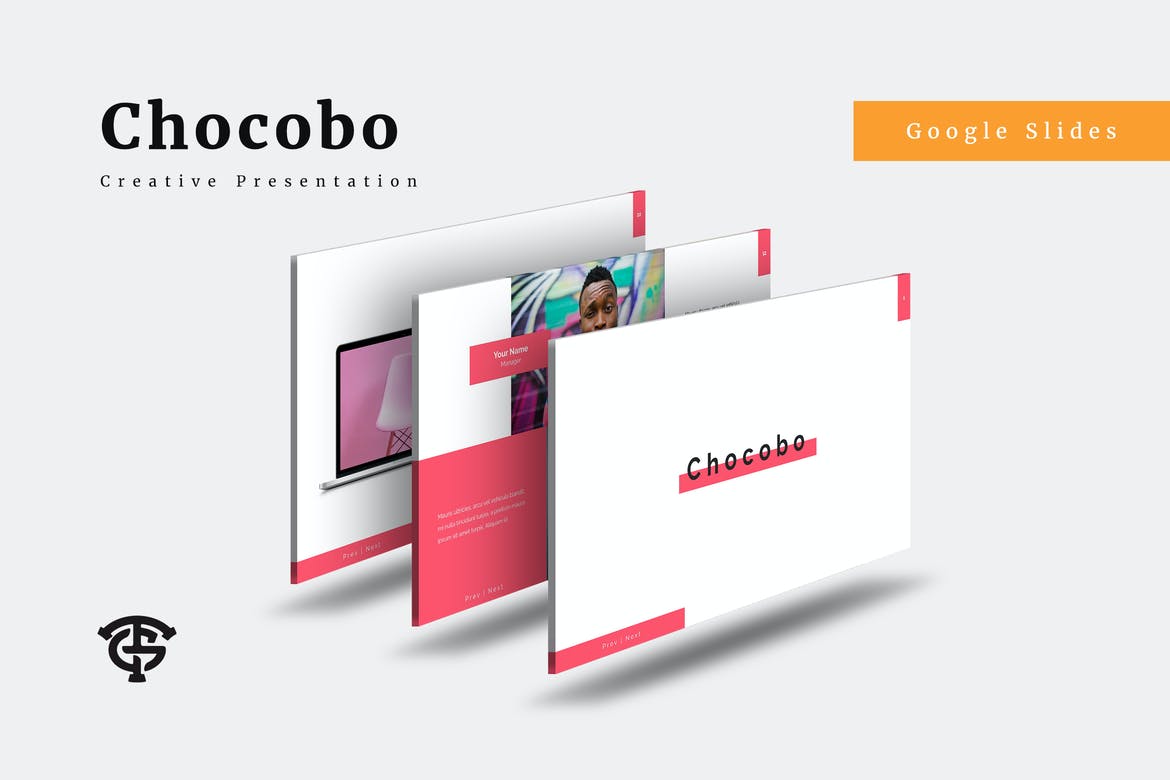 Chocobo is a creative yet minimal Google Slides theme that features subtle splashes of bright colors that will grab your audience's attention. It comes with 30 fully editable slide layouts and includes free web fonts and editable vector graphic elements.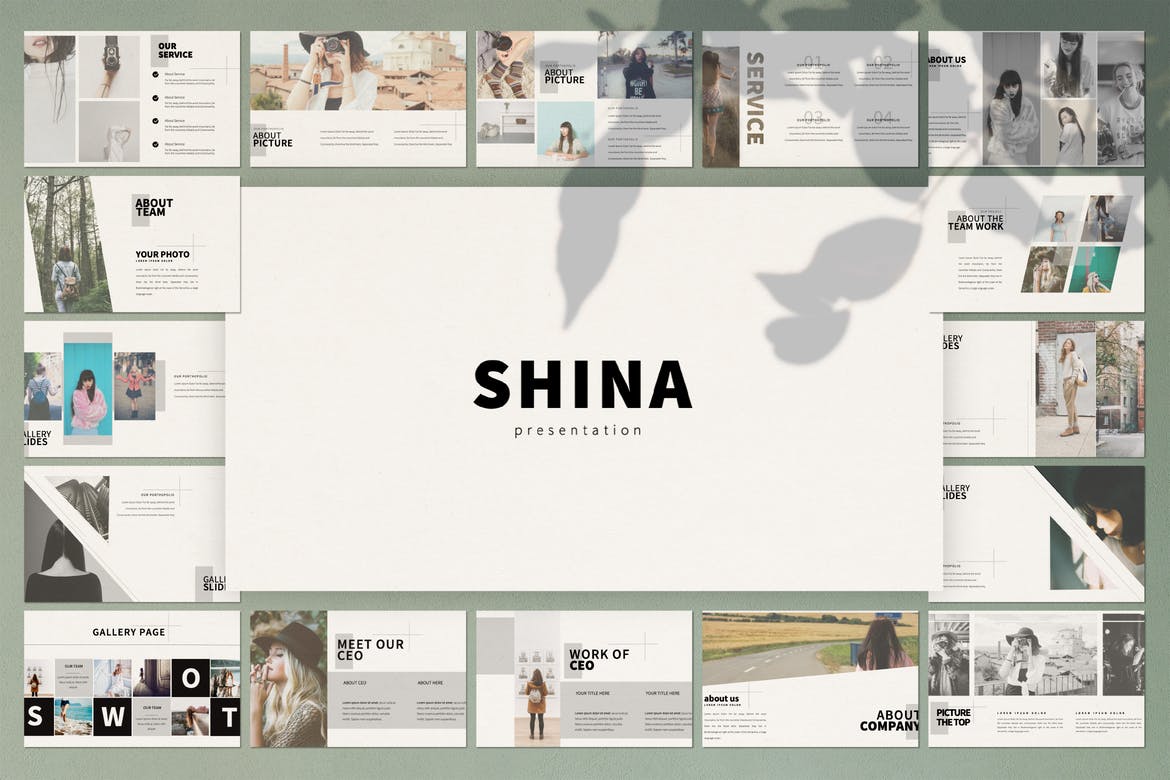 Here we have Shina, a beautifully crafted collection of multipurpose slides that offer a neutral, earthy color scheme, drag, and drop image placeholders, and a clean, versatile design that can be edited easily. The high definition resolution and well-chosen fonts give it a polished finish.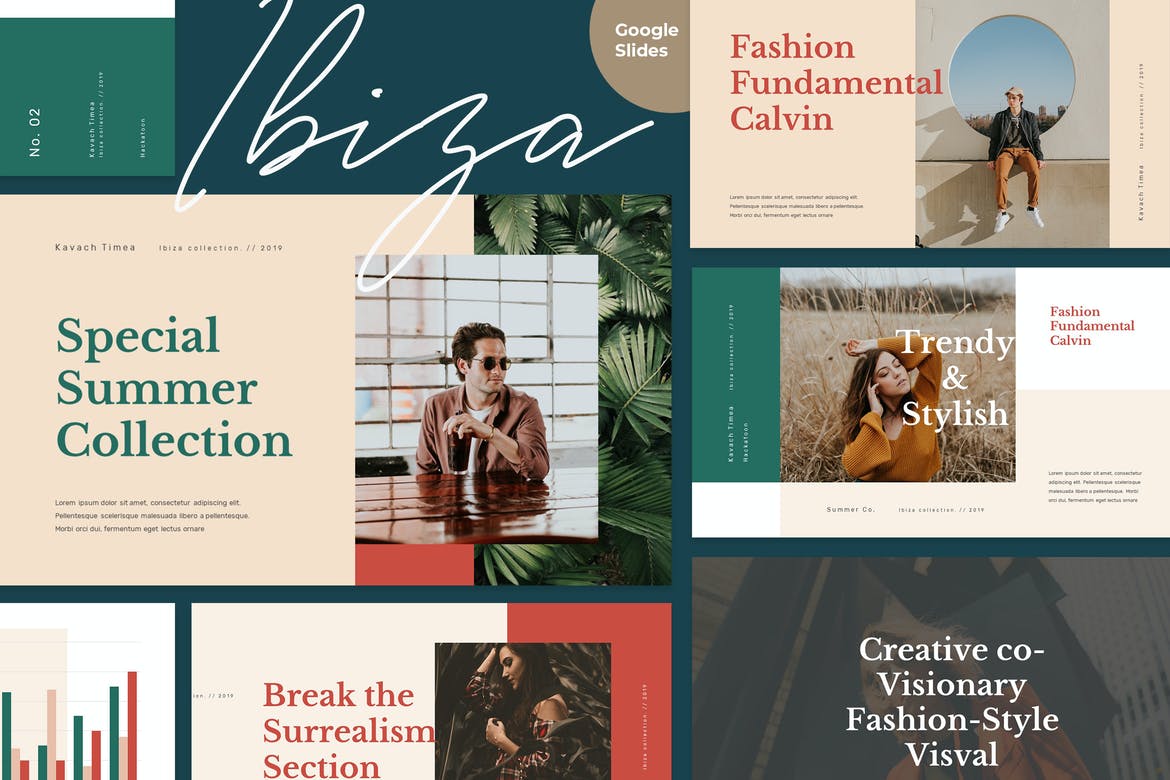 This stylish and elegant Google Slides template is a brilliant option for any fashion or lifestyle based business or professional. It features a clean, earthy color palette with a combination of calligraphy and serif fonts, and features plenty of space for images, text, and graphics.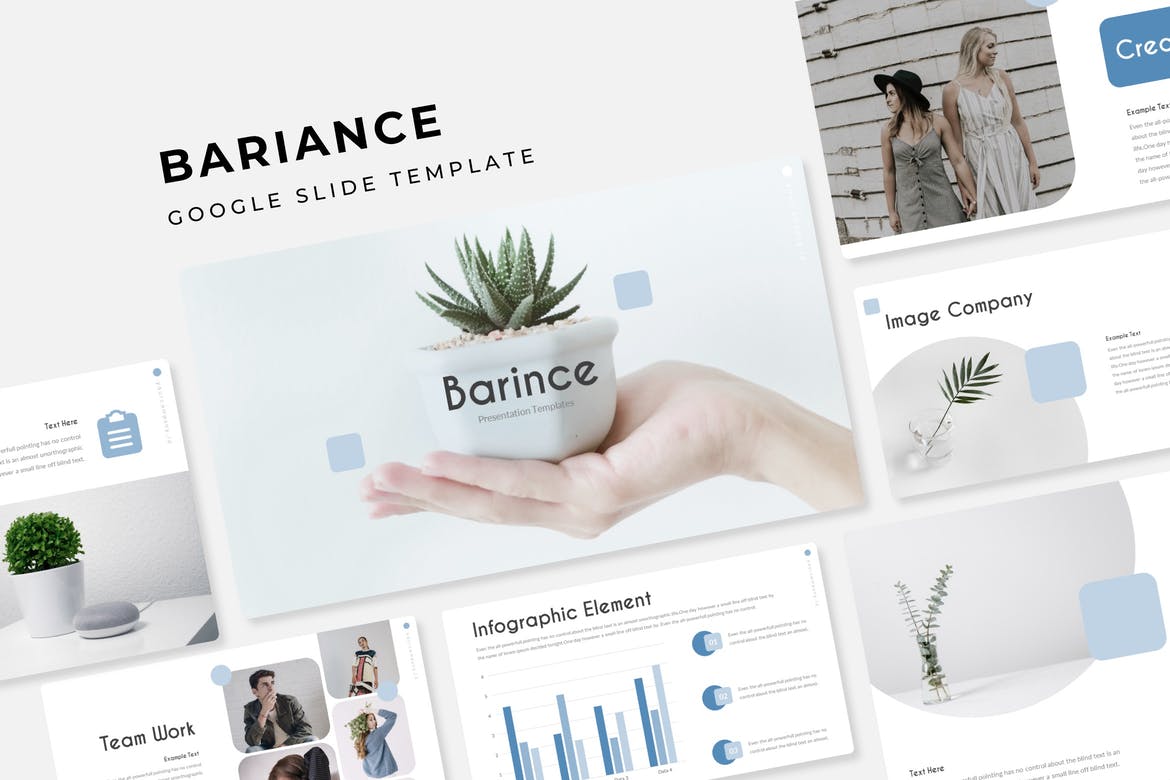 If you're searching for a captivatingly simple Google Slides template for a professional yet creative presentation, the Bariance theme is a great choice – it features clean, minimal graphic elements and a choice of five stunning color variations, plus a range of handy prebuilt slide layouts.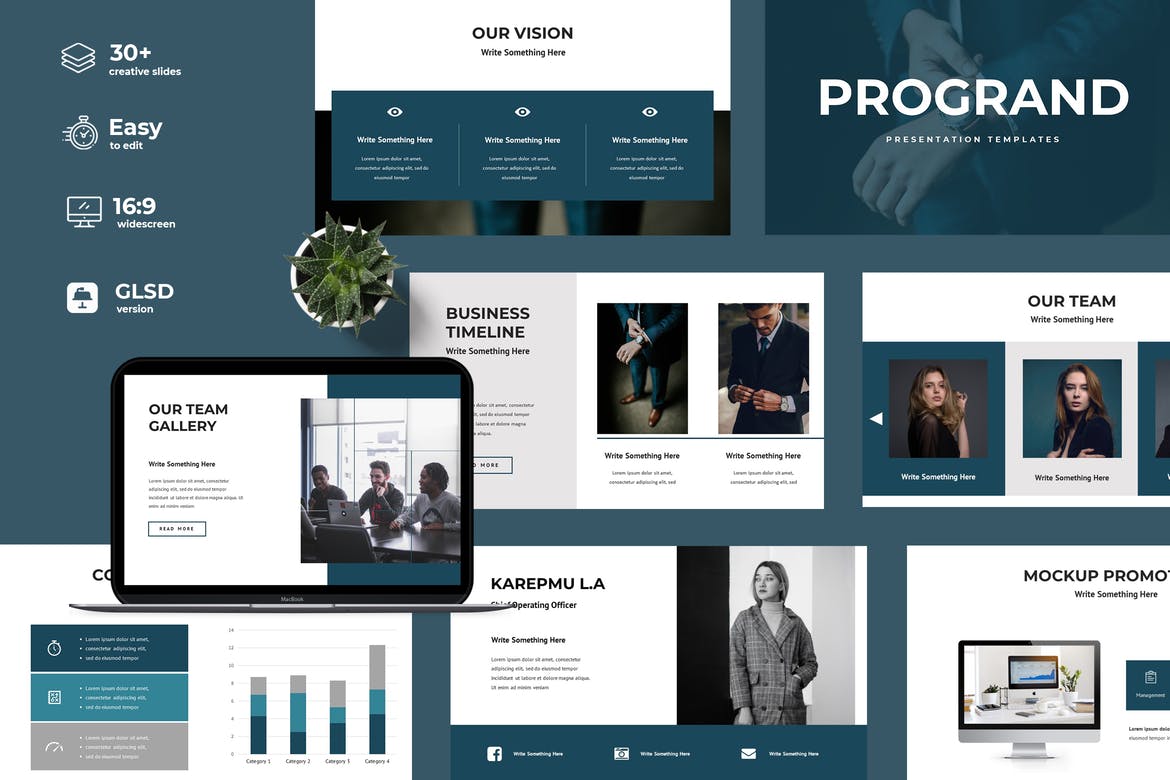 Progrand is a super versatile corporate template featuring 30 creative yet minimally designed slides and a stunning, deep blue color scheme that's sure to make an impression on a business minded audience. It also features a range of handcrafted and fully customizable infographics.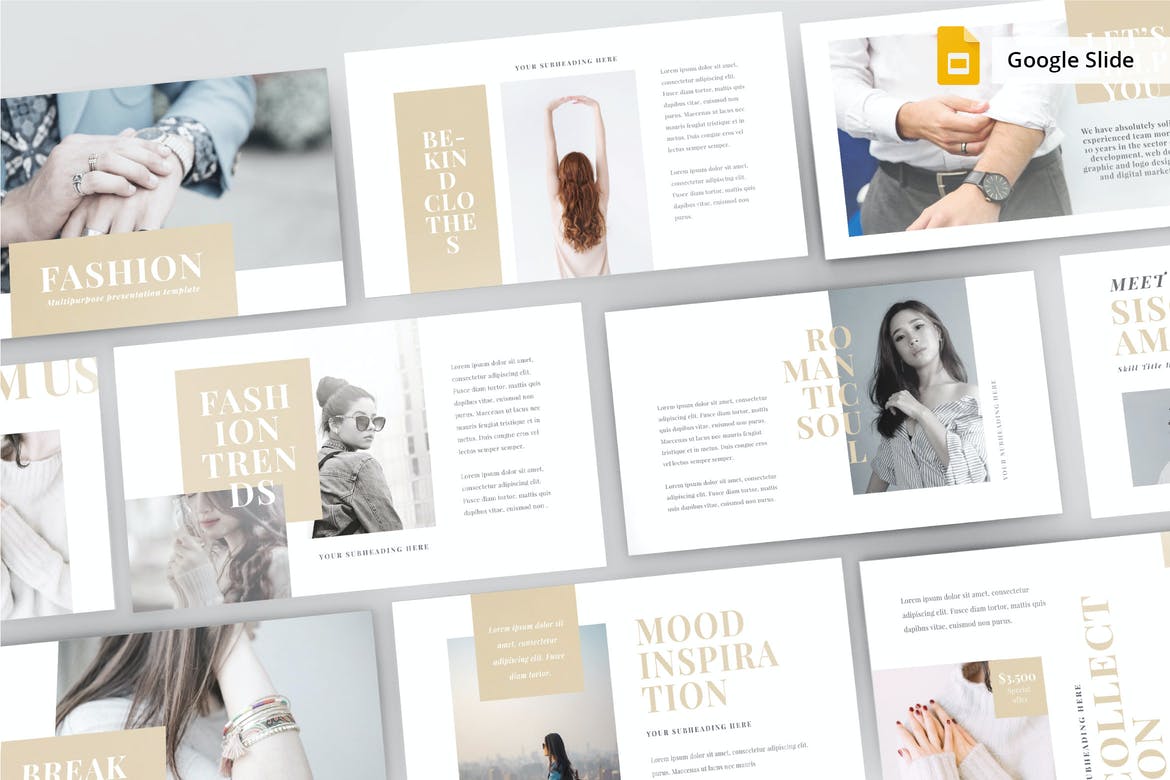 The name says it all – this is the perfect template for any modern fashion designer or retail business to use as a portfolio or promotional tool! It offers 30 unique and fully customizable slides with vector icons, image placeholders, and a clean, minimal layout for showcasing your products.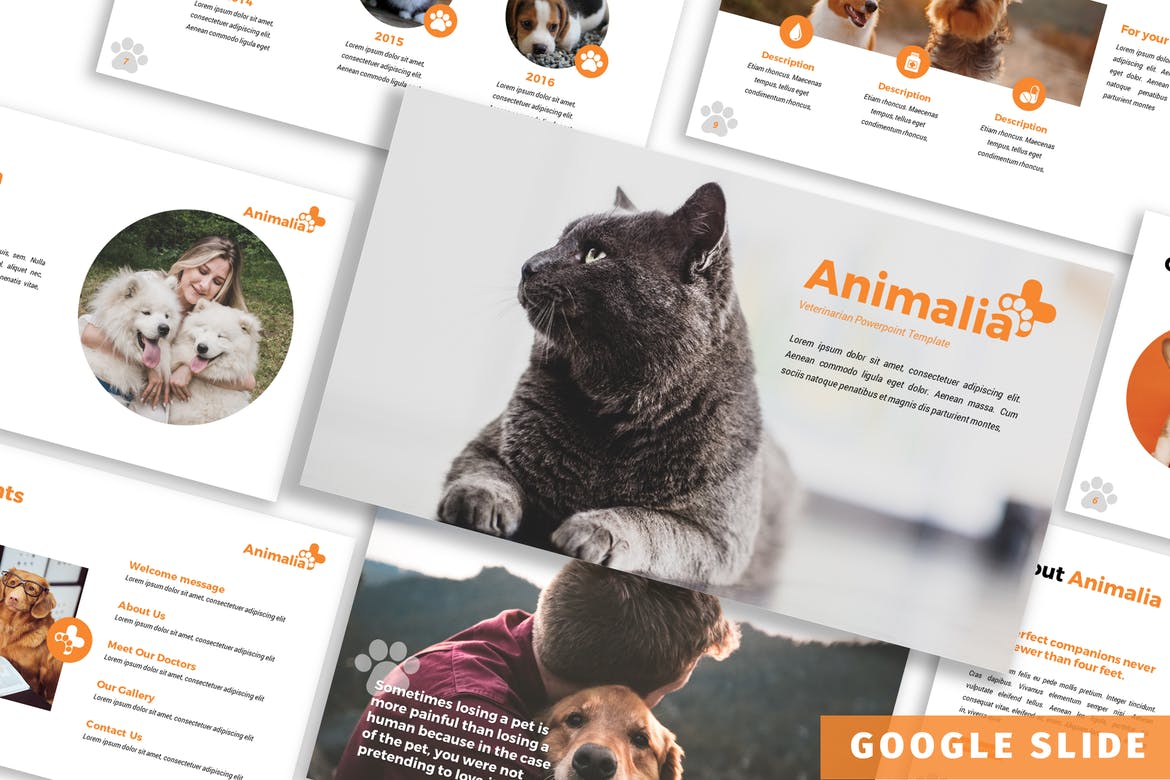 Ideal for a pet shop marketing presentation or any kind of animal themed project, the Animalia Google Slides template features simple but effective graphic elements and a clean, coordinated layout with three different color variations, plus drag and drop picture placeholders.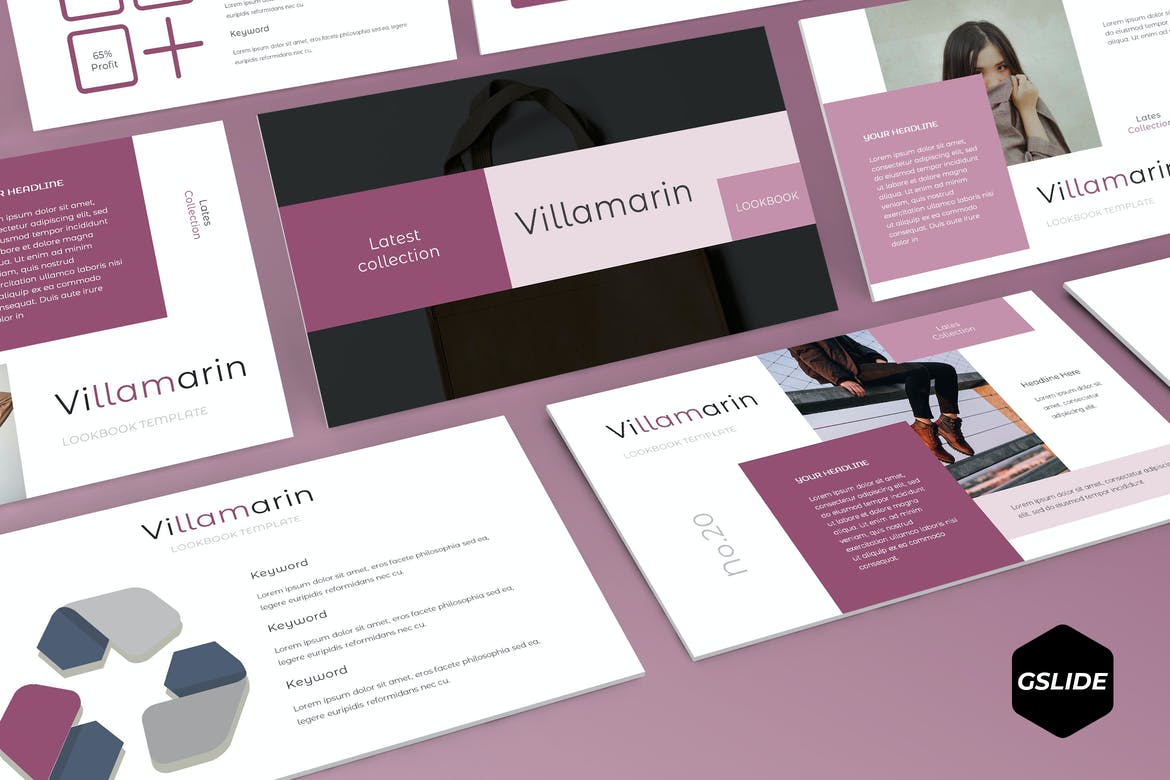 The last of our premium Google Slides templates from Envato Elements is the beautiful Villamarin, a multipurpose collection of 150 unique slides with five eye-catching color schemes and pixel perfect illustrations, plus drag and drop picture placeholders for instant editing.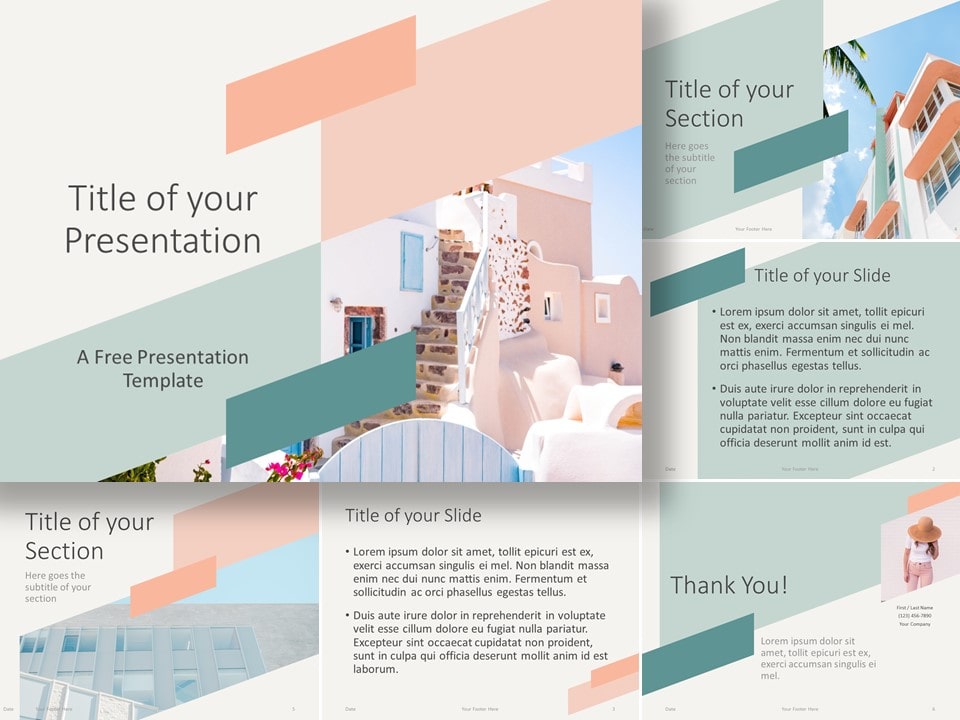 Now, let's take a look at some free Google Slides themes, starting with this lovely romantic summer-themed template featuring a vibrant yet elegant color scheme, geometric abstract shapes, and fresh, sophisticated illustrations. It's available as a free download from PresentationGo.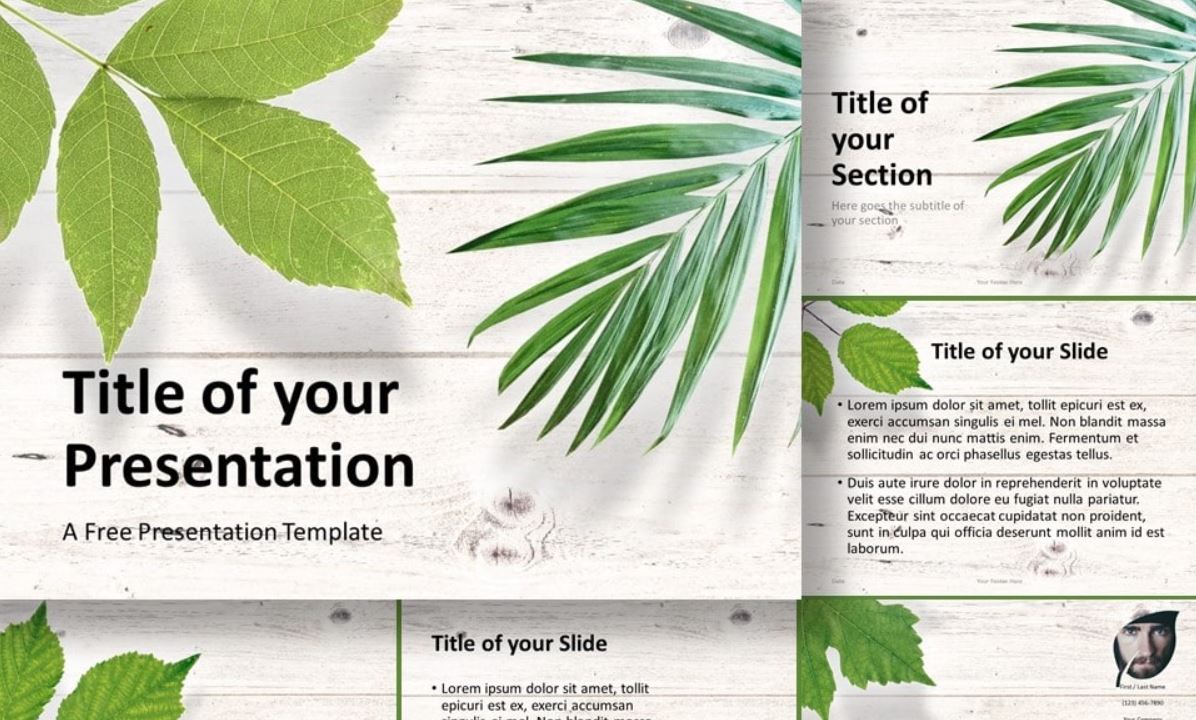 If you're looking for a creative, nature-themed Google Slides template for an environmentally friendly project, consider the beautiful Green Leaves that's available as a free download from PresentationGO. Compatible with both PowerPoint and Google Slides, this template is fully editable and sure to impress.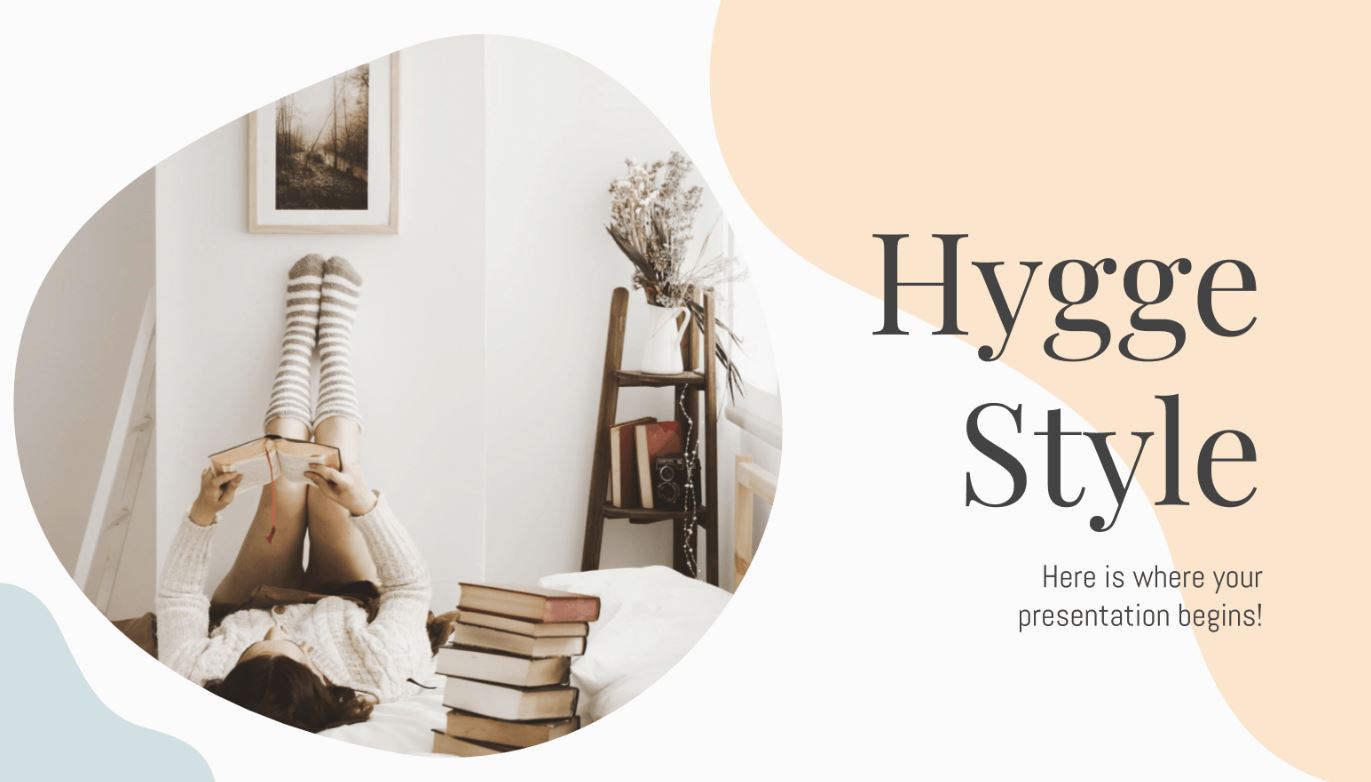 Hygge is a Danish word without a direct English translation, but it roughly refers to coziness and comfort – which is exactly the feeling you'll give your audience with the gorgeous Hygge Style Google Slides theme, available for free download from SlidesGo.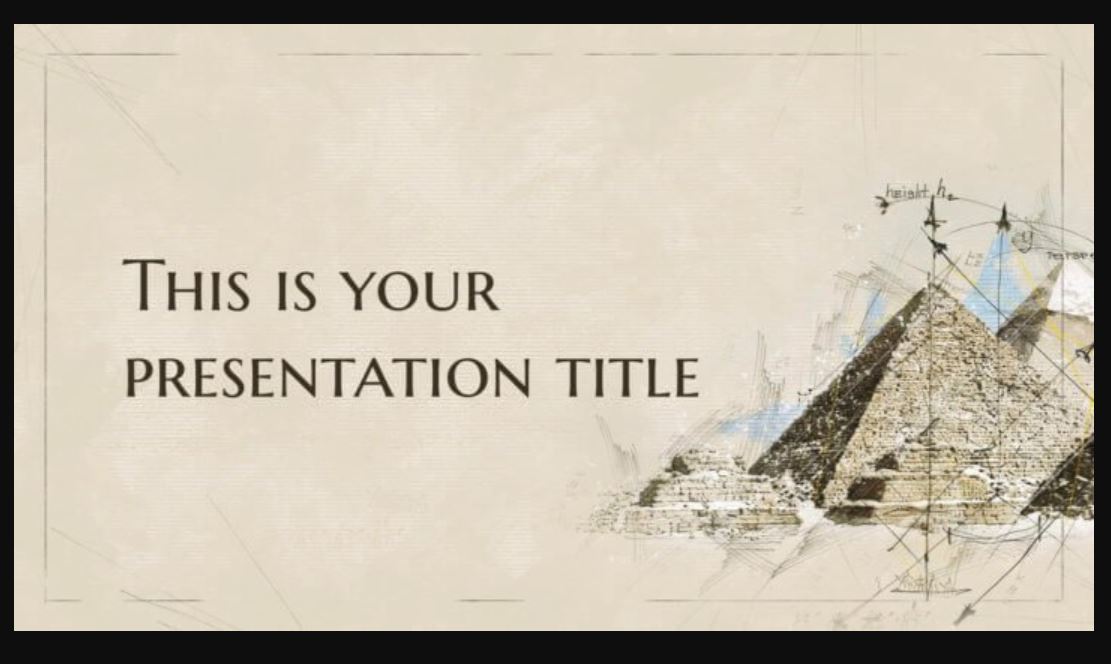 If you're needing an authentic-looking and unique set of slides for a history project or assignment, this free download from Slides Carnival is a brilliant option – it offers 25 fully editable slides with a textured paper background, hand drawn sketch illustrations and elegant serif fonts.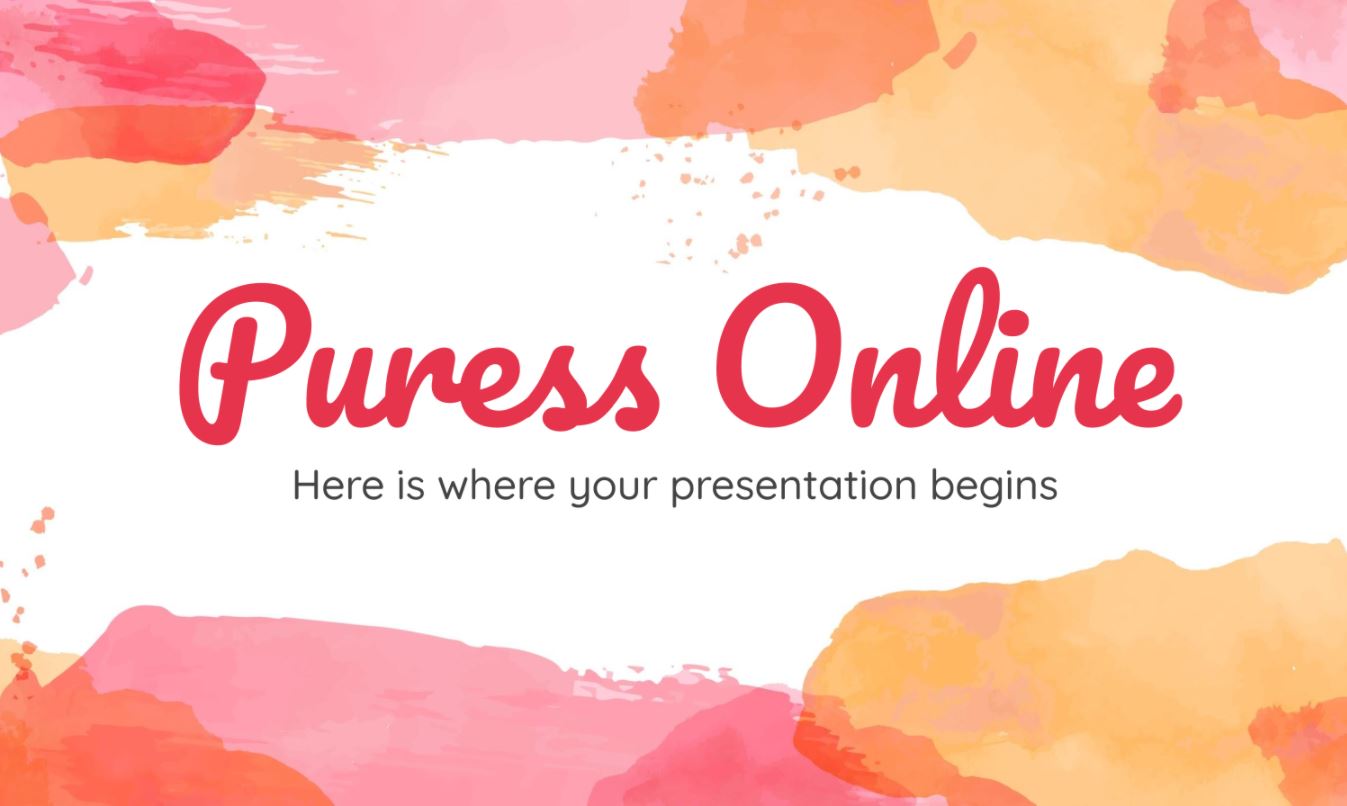 One of the best free Google Slides themes for artistic or creative presentations is the Puress Online template, designed specifically for marketing and pitch deck projects. It features a stunning watercolor themed design with five color schemes to choose from and beautiful script typography to complement, and can be downloaded from SlidesGo.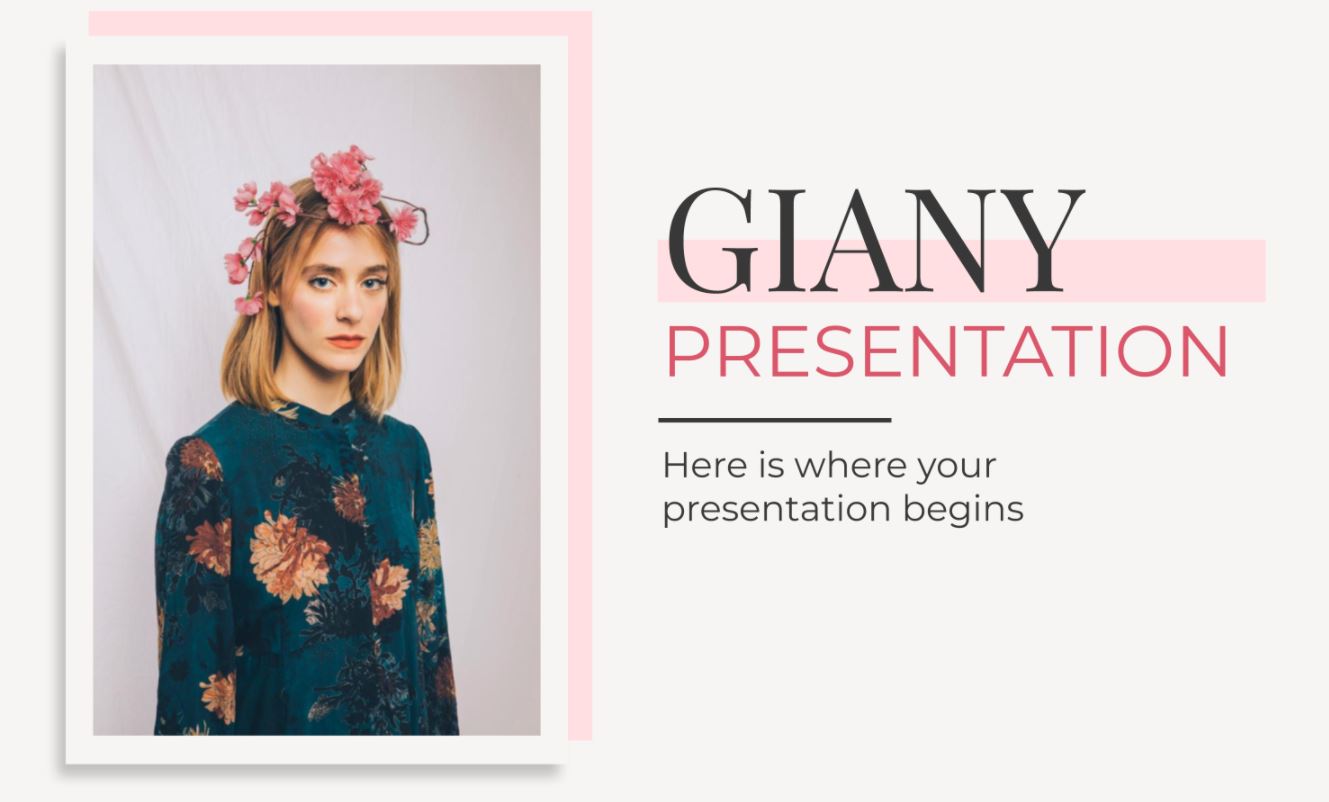 Last but not least is Giany, a fashion-focused set of 33 unique and minimally designed slides that features a subtle color scheme, classic typography, and crisp, simple graphic elements. You can grab this stunning theme for free from SlidesGo.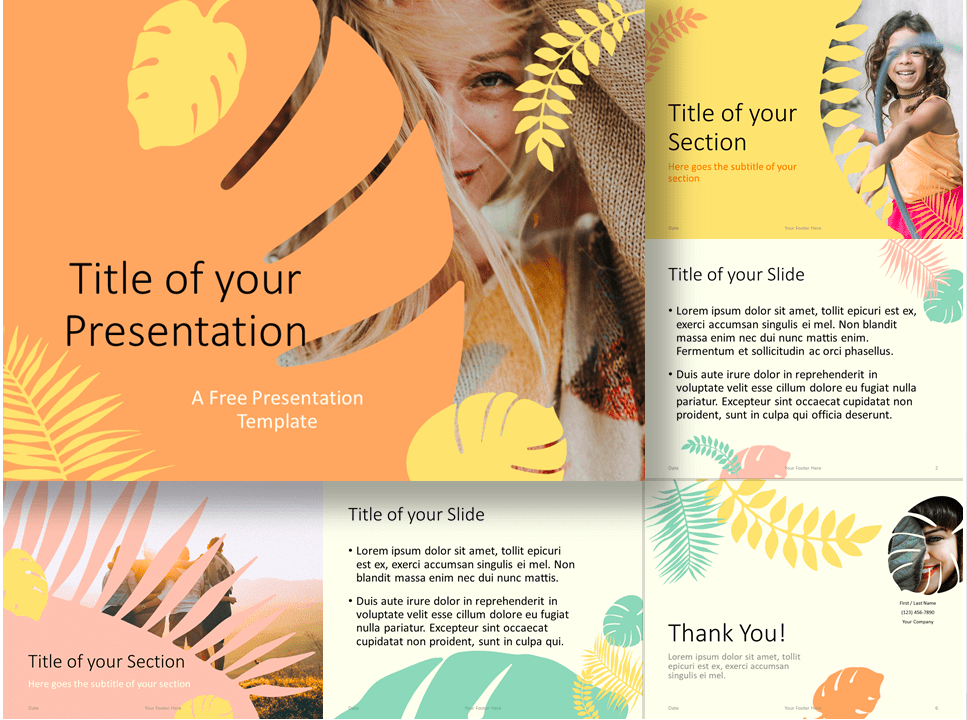 Next up is a fresh, pastel-toned set of six unique slides featuring simple yet beautiful botanical themed illustrations, a custom color palette and a range of text and picture placeholders, as well as two aspect ratios to choose from. It's available to download for free from PresentationGo.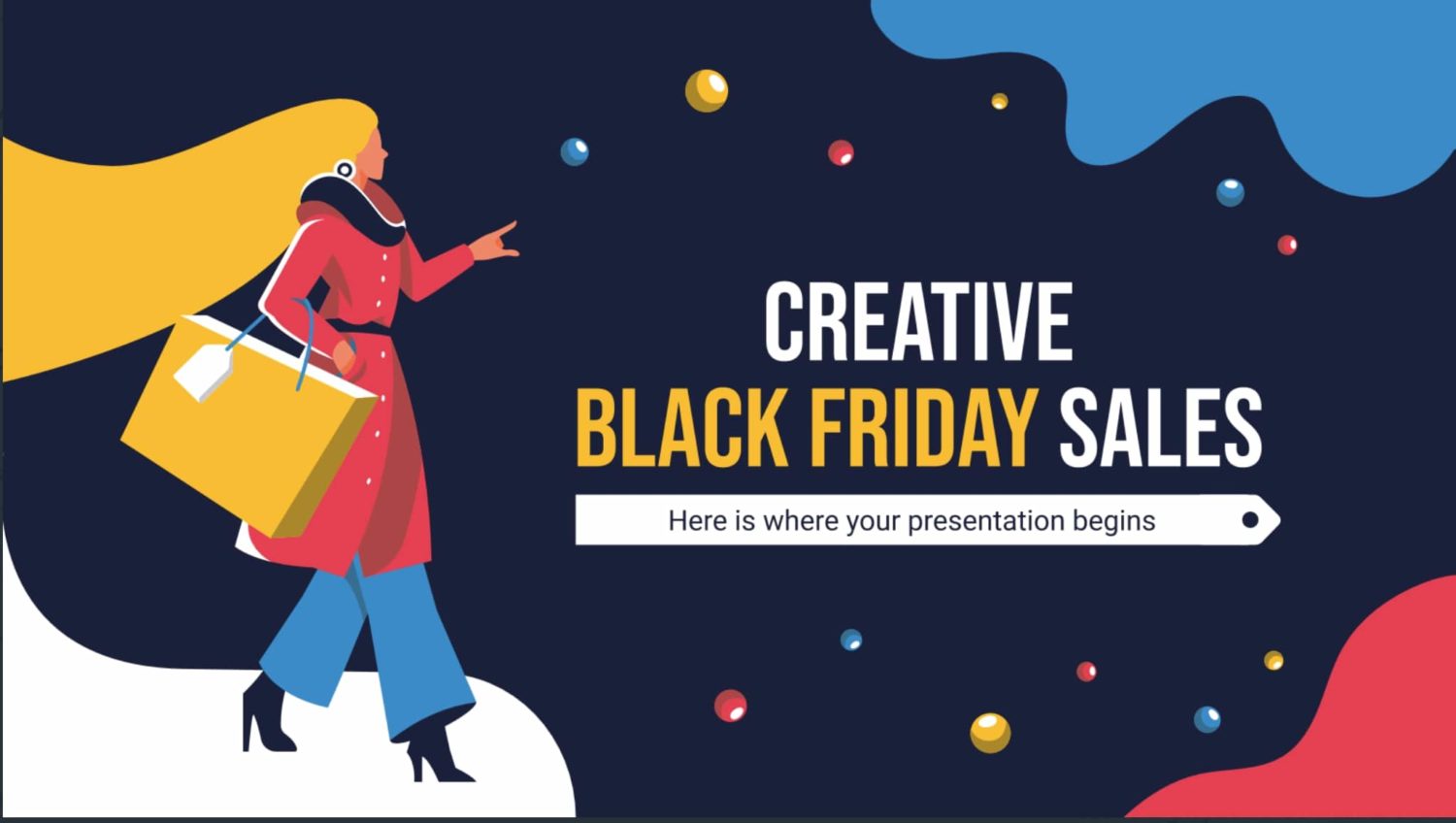 Here we have a stunning sales themed free Google Slides theme that offers unique slides with easy to edit graphics, an artistic and colorful design, and a range of versatile layouts for you to customize. Grab this free download from SlidesGo.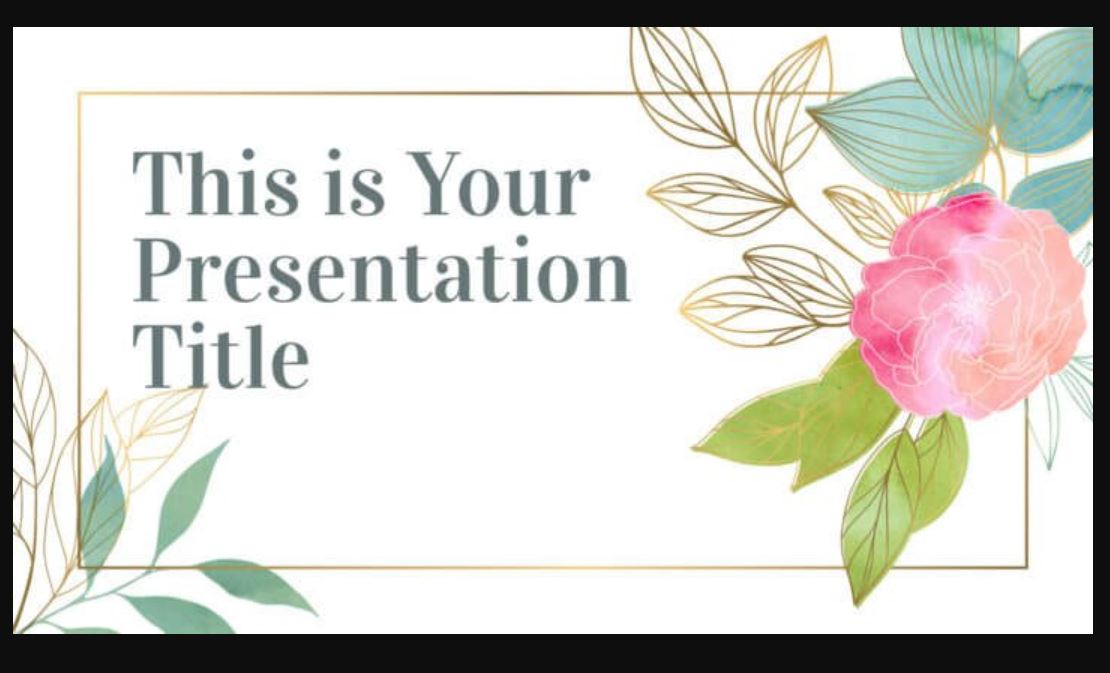 For a delicate, feminine design with a creative flair, consider this beautiful floral watercolor theme featuring stunning hand drawn illustrations, gold-accented graphic elements, and 25 fully customizable slides. It's available as a free download from Slides Carnival.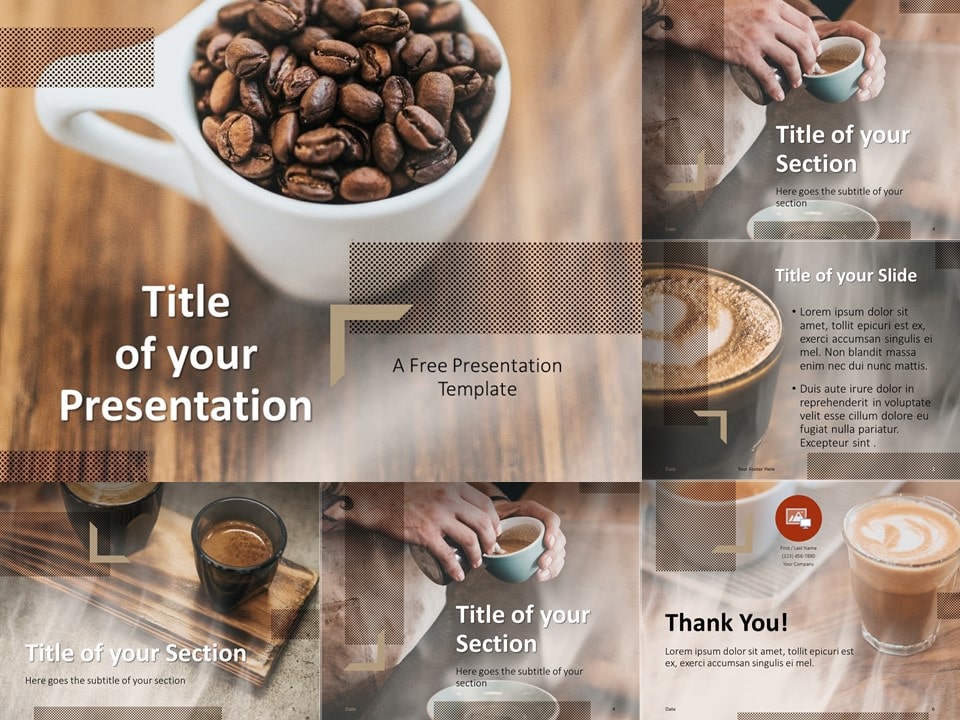 Perfect for a coffee themed project, a barista portfolio, or a cafe marketing tool, this free set of six unique slides plus a master slide features text and picture placeholders, high quality background photos, and a customized color palette. It can be downloaded from PresentationGo.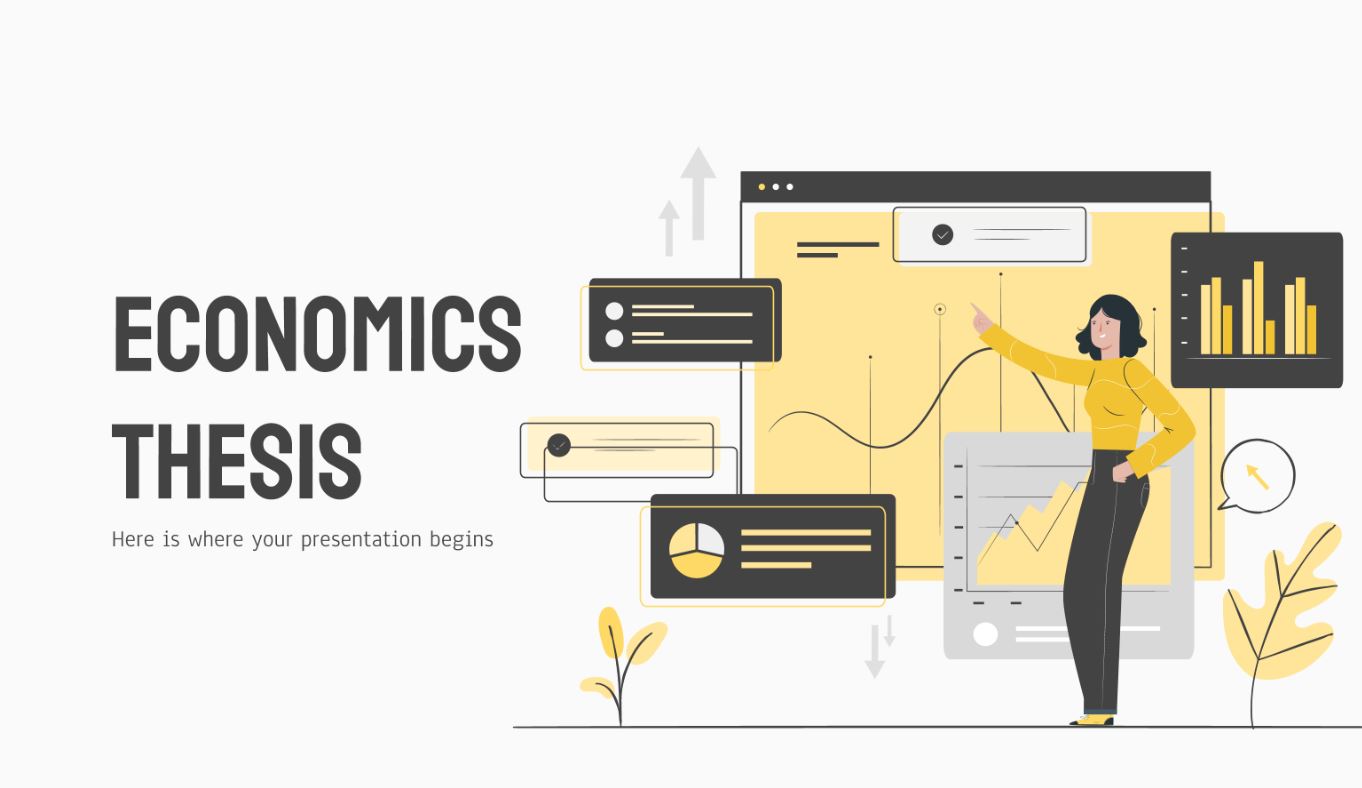 If you're searching for a high quality template for a thesis presentation or research project, this economics inspired Google Slides theme is a great choice – it features informative infographic and professional typography coupled with creative illustrations and a cohesive color scheme, and can be downloaded for free from SlidesGo.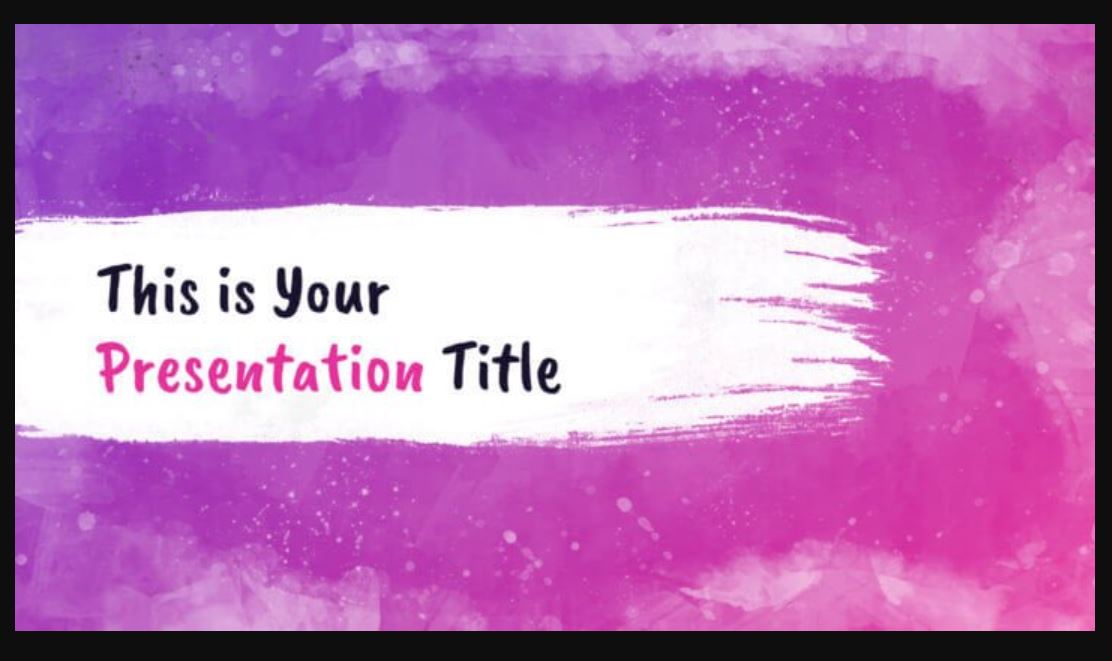 Here we have a brilliant option for any artistic project or creative portfolio – the colorful paint stain themed set of 25 unique slides, each with fully editable graphic elements and a range of versatile layouts. It's available as a free download from Slides Carnival.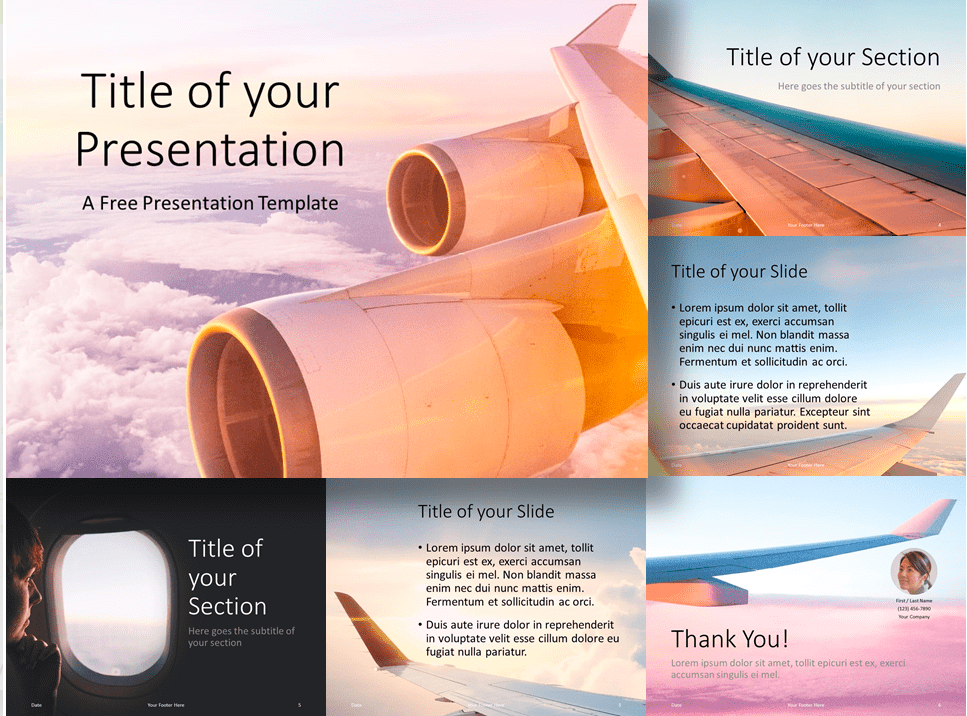 Our final free Google Slides template is this bright and airy travel themed set of six unique slides from PresentationGo, featuring various illustrations from the perspective of an airplane passenger, including dreamy clouds and beautiful sunsets, combined with clean, sans serif typography for a touch of corporate class.
These stunning and creative Google Slides themes are the perfect way to save time and add a professional-looking touch when preparing your next work or school presentation, and they're all available for instant download from free and premium design websites, at the links provided!