35+ Best Free Figma Resources (Templates, Plugins & UI Kits)
Figma is now considered as one of the best design and prototyping tools available today. The fact that it offers cross-platform access with the cloud-based app through a generous free plan makes it hard to ignore.
If you're just getting started with Figma or looking for ways to improve your design workflow with the app, this collection of free Figma templates and resources will definitely come in handy.
We handpicked some of the most useful Figma templates, plugins, and UI kits for this collection. You can use them to create more amazing designs using the app. The best part is you can download them for free.
We also mixed in a few premium Figma templates as well. Mainly because the free items are often only available for personal use and are being used by thousands of other designers.
Without further ado, let's dive in.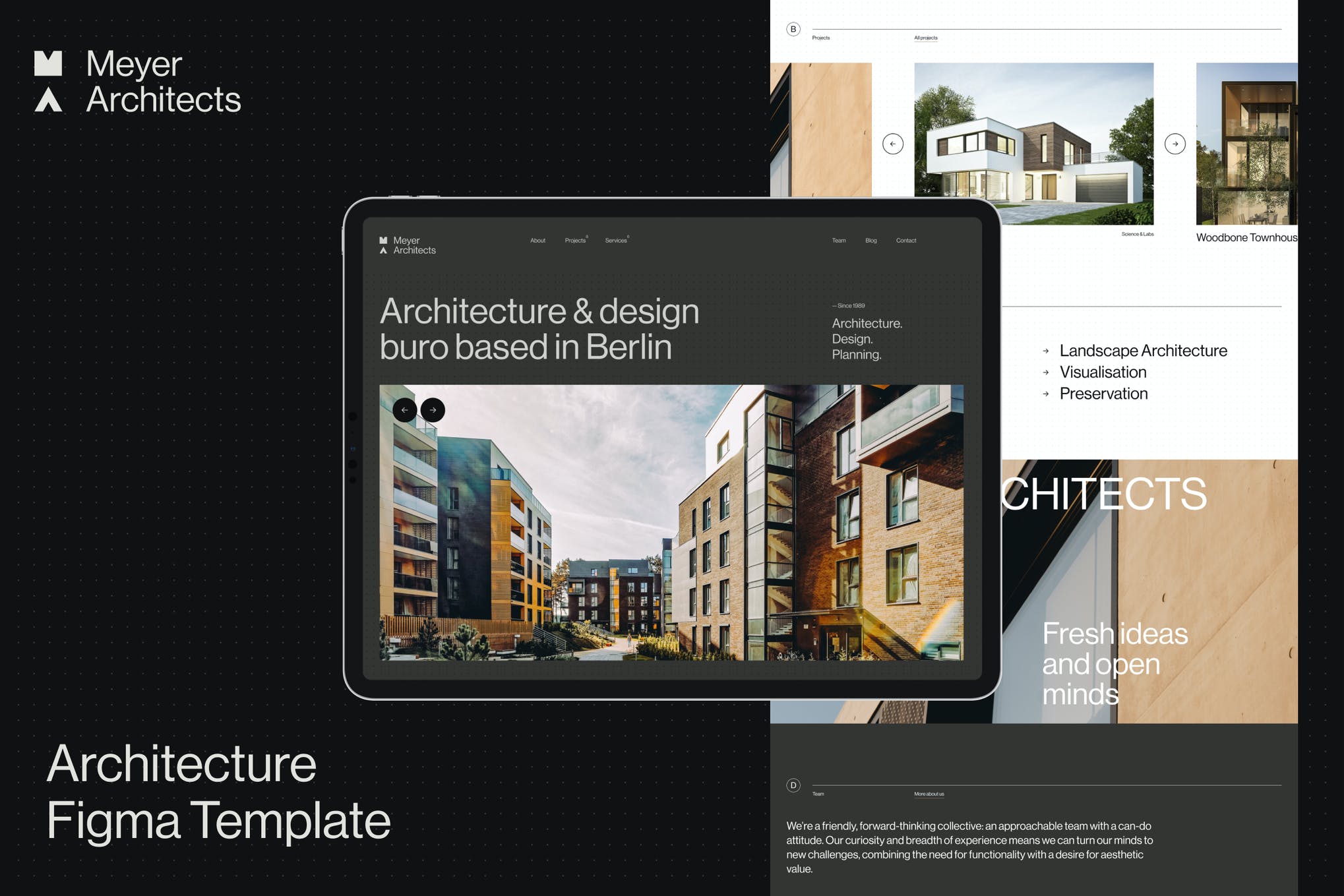 First up we have Meyer Architects, a modern and trendy Figma template perfectly suited for architecture, construction, interior design, and other related business websites. It features light and dark color variations, and customizable components, and auto-layouts.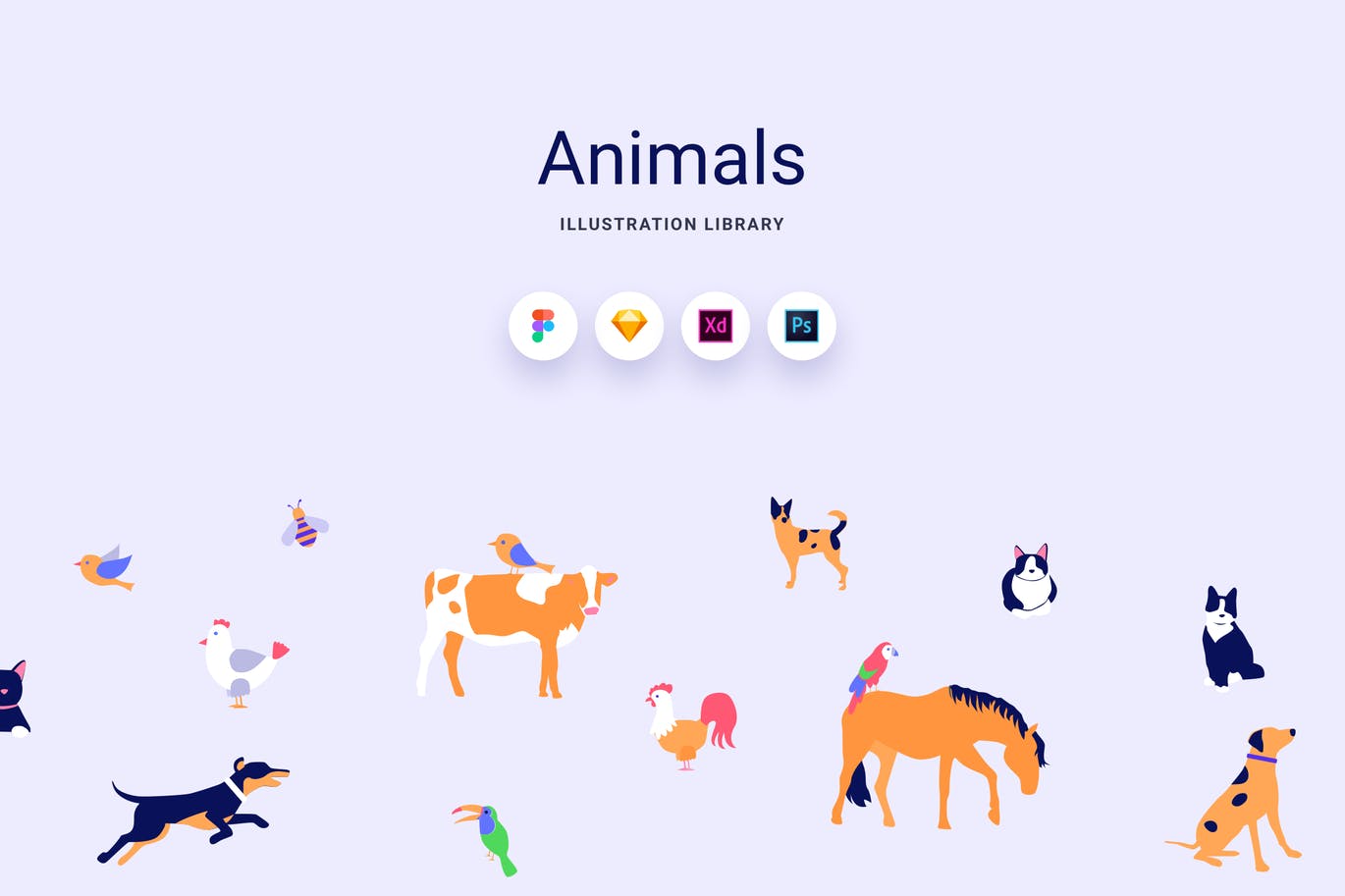 Animals can be tricky to render, even in a professional design program such as Figma, and this set of fun and versatile animal illustration templates is the perfect solution. It includes a huge selection of unique and stylish animal cartoons, all of which are vector-based and fully customizable.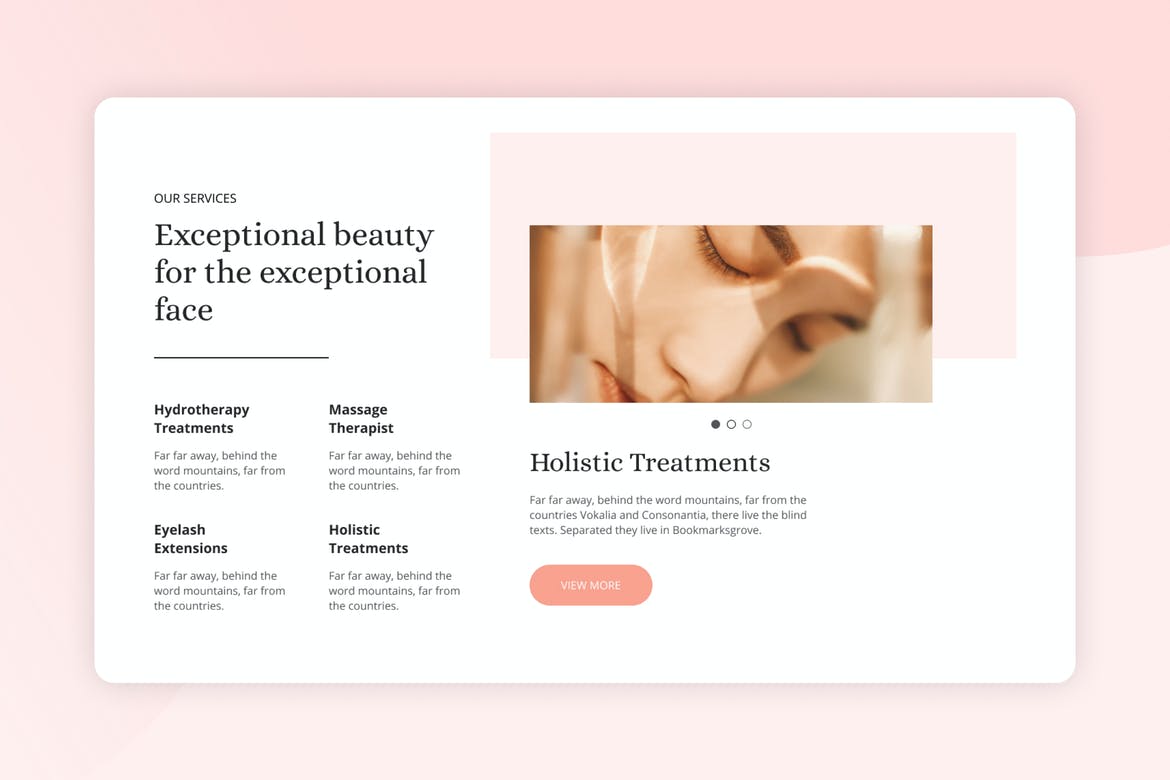 The next of our featured Figma plugins is this beautifully designed spa service user interface kit that's perfect for creating a modern and user-friendly health and beauty application or booking service. It comes with well-organized layers, a fully customizable layout, and a versatile RGB color space.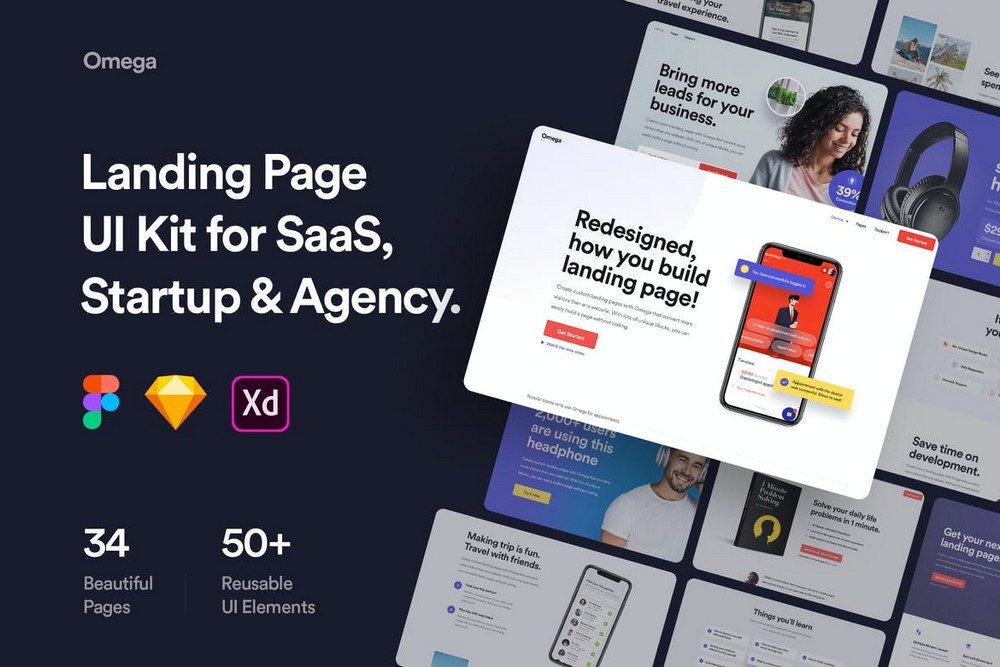 Omega is a complete landing page UI kit you can import in Figma to create amazing website landing pages for various businesses, including SaaS software, mobile apps, and more. The template kit includes 34 unique page templates featuring 7 complete landing page designs. If you design websites, this UI kit is a must-have. You won't find this level of quality in free templates.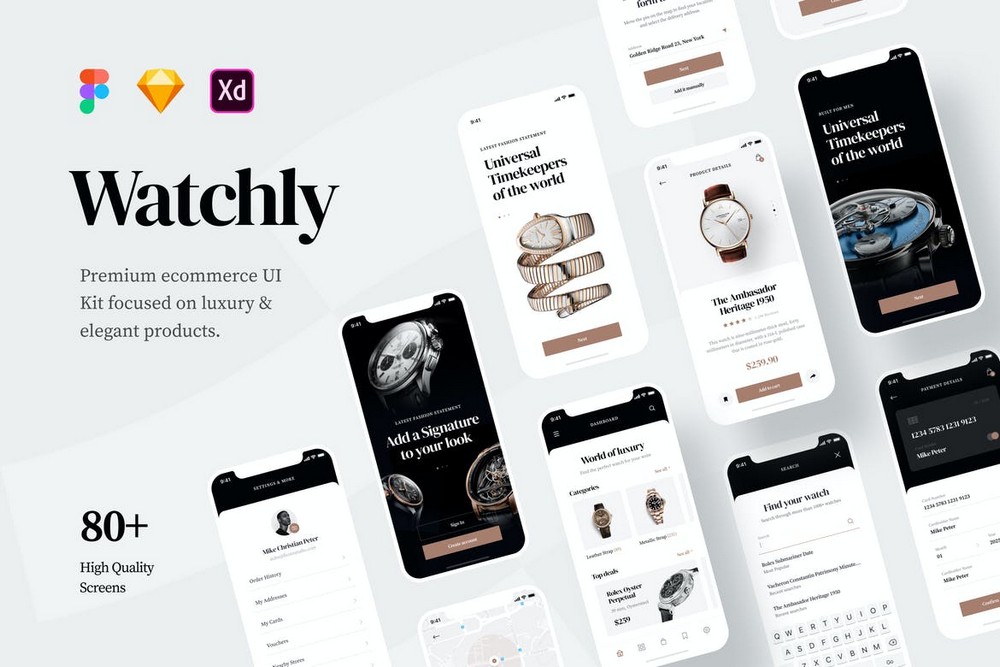 Watchly is another premium template kit for Figma that features a complete online store design. This kit is perfect for designing a mobile-first eCommerce store for selling luxury products. It includes more than 80 different mobile screen layouts that you can easily edit and customize using Figma and Sketch.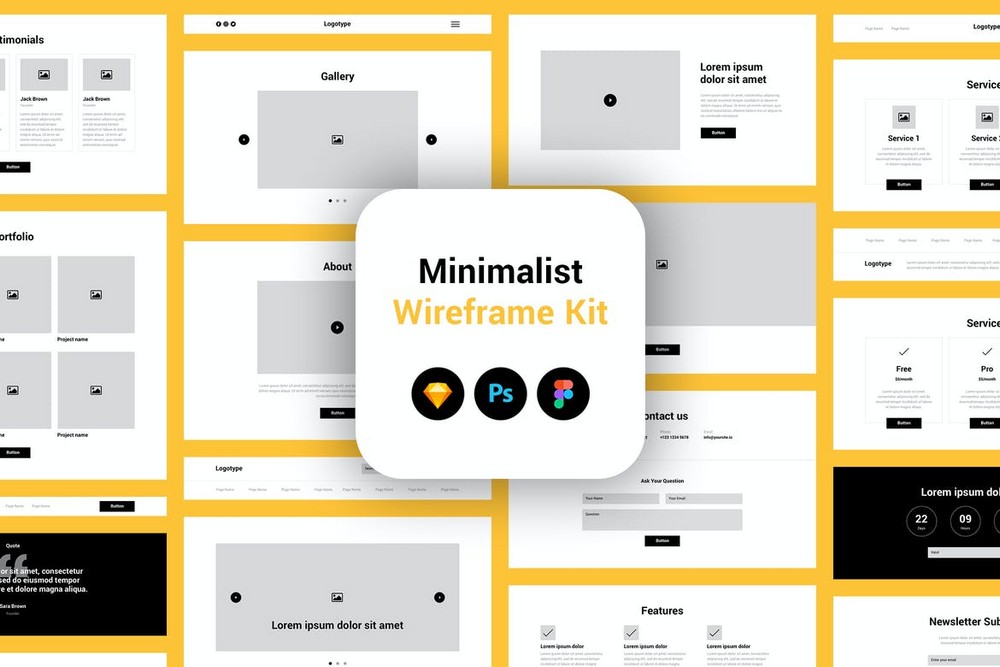 If you use Figma for wireframing websites and landing pages, this template kit is perfect for you. It includes a wireframing kit with a beautifully minimalist design featuring more than 30 elements you can use to craft full-featured website wireframes. It uses the Bootstrap framework and compatible with Photoshop and Sketch as well.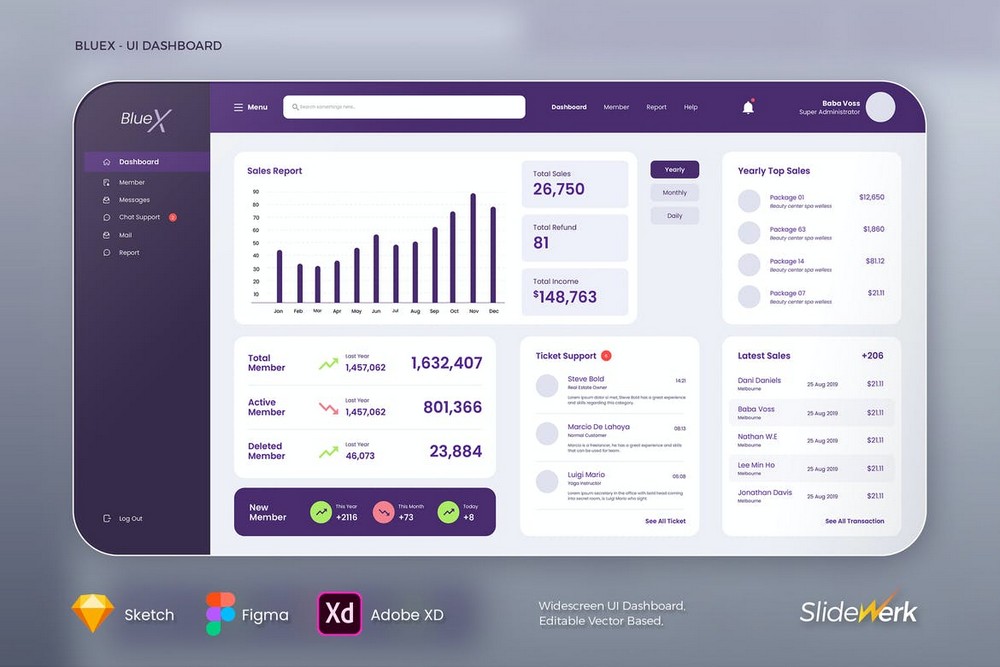 If you're looking for inspiration to design a professional-looking dashboard user interface, this premium Figma template will help give you a headstart. It features a modern and smooth design. And has all the elements of a user-friendly dashboard. Everything in the template is fully customizable as well.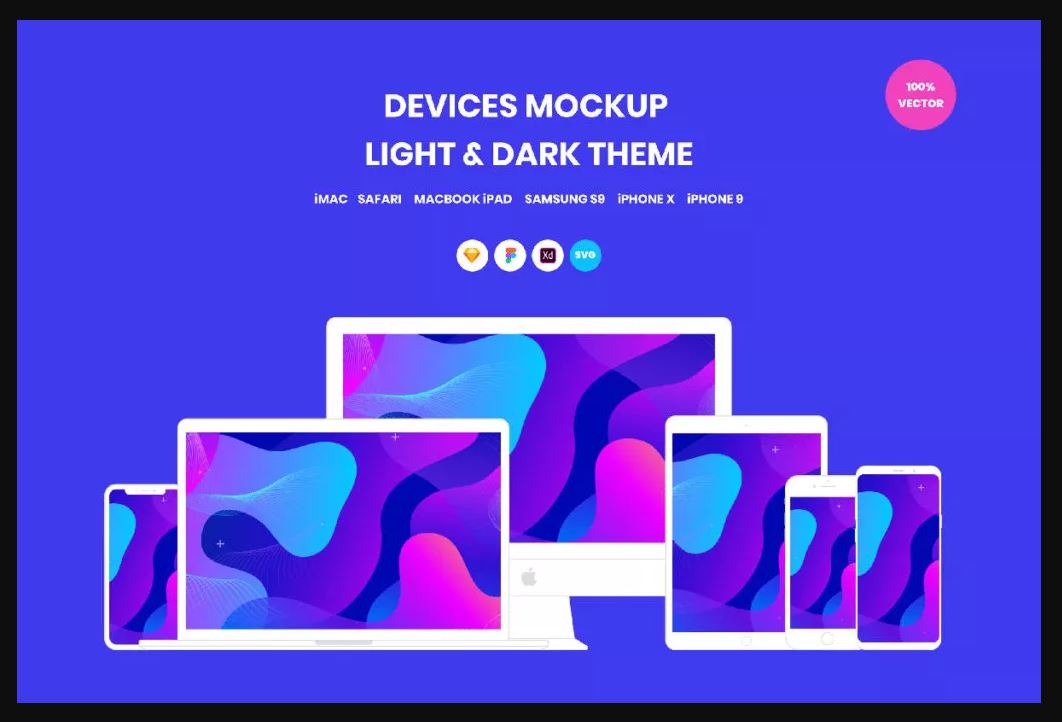 If you're needing realistic device mockups for your next design project, this collection of Figma templates is for you – it features a wide range of screens and devices with both light and dark themes that can be used for any kind of project, and is available as a free download from Creative Tacos.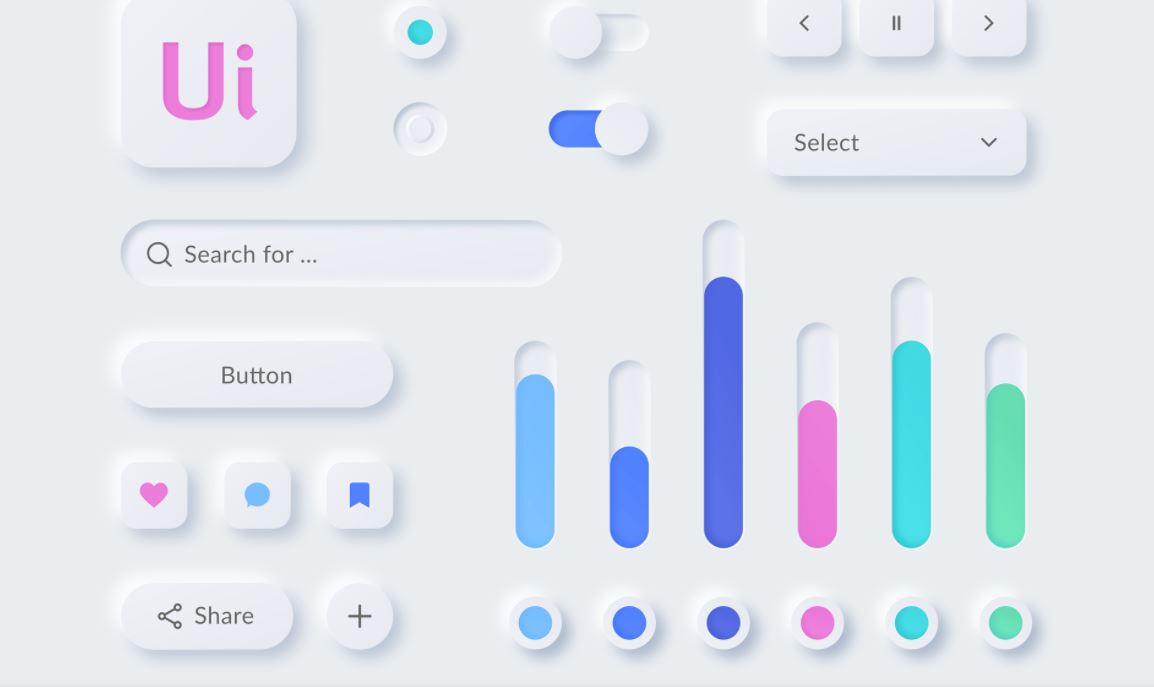 Next up we have a super useful collection of button templates that are suitable for a modern and easy to use interface for any kind of application. The entire bundle can be downloaded for free from Behance.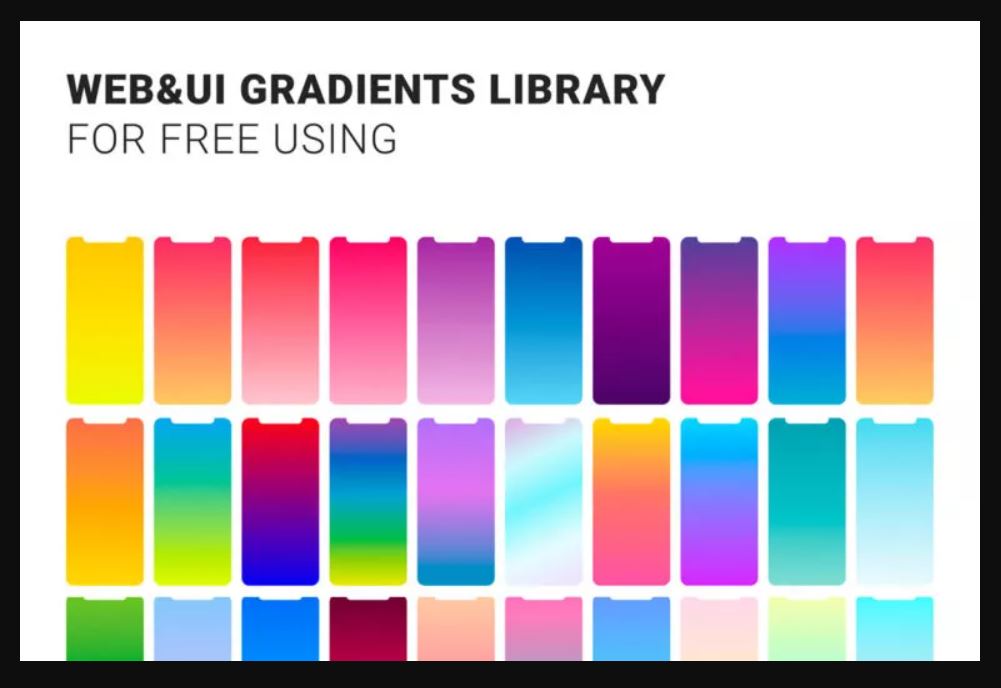 Here we have a set of 70 stunning Figma gradient color options that will enable you to create beautiful graphic elements and interfaces for any kind of design project. This handy gradient library can be downloaded for free from Creative Tacos.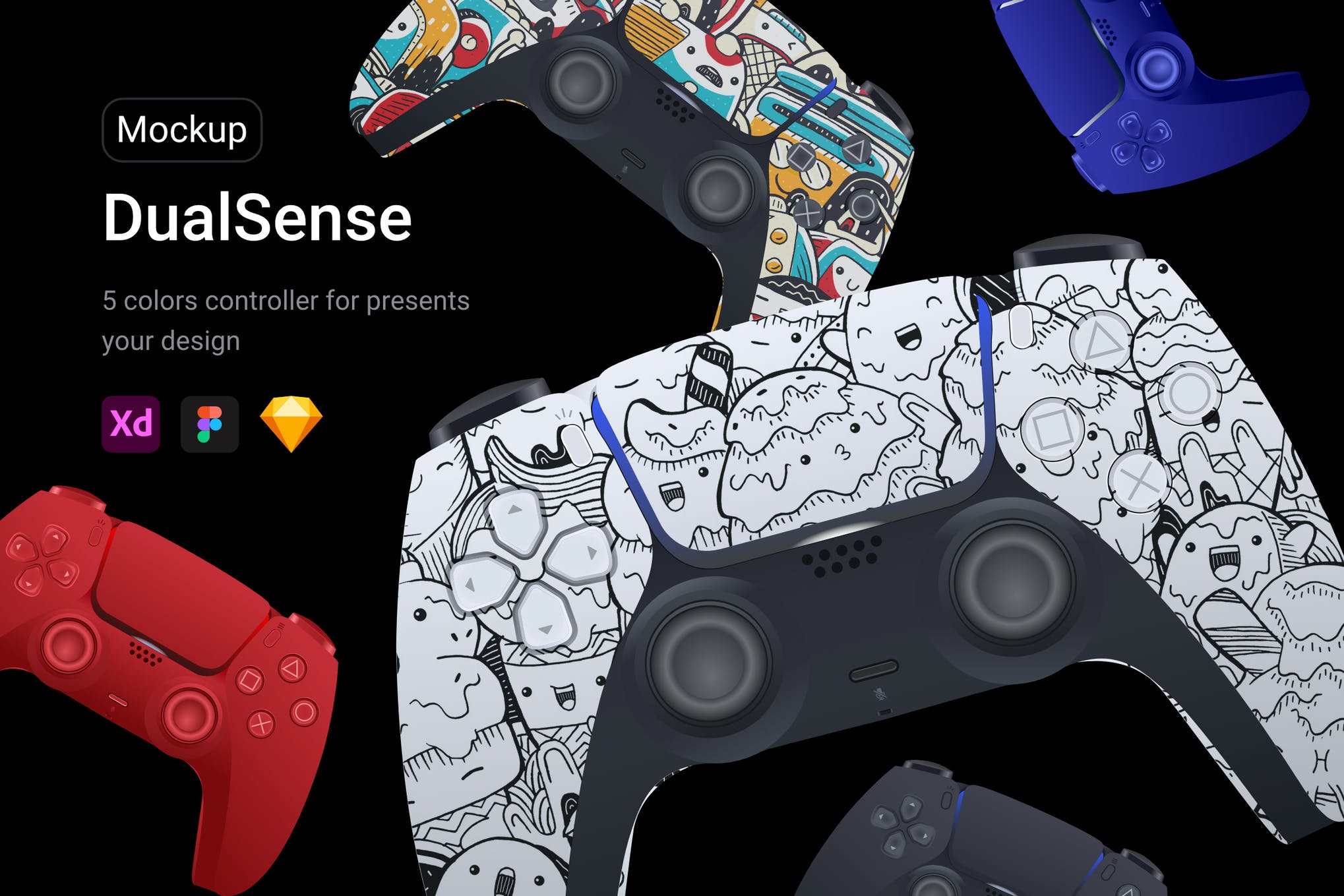 Here we have a vector mockup template for showcasing your new PS5 design to your clients. You can zoom in without the fear of losing quality. Its fully customizable and compatible with Figma, Sketch, and Adobe XD.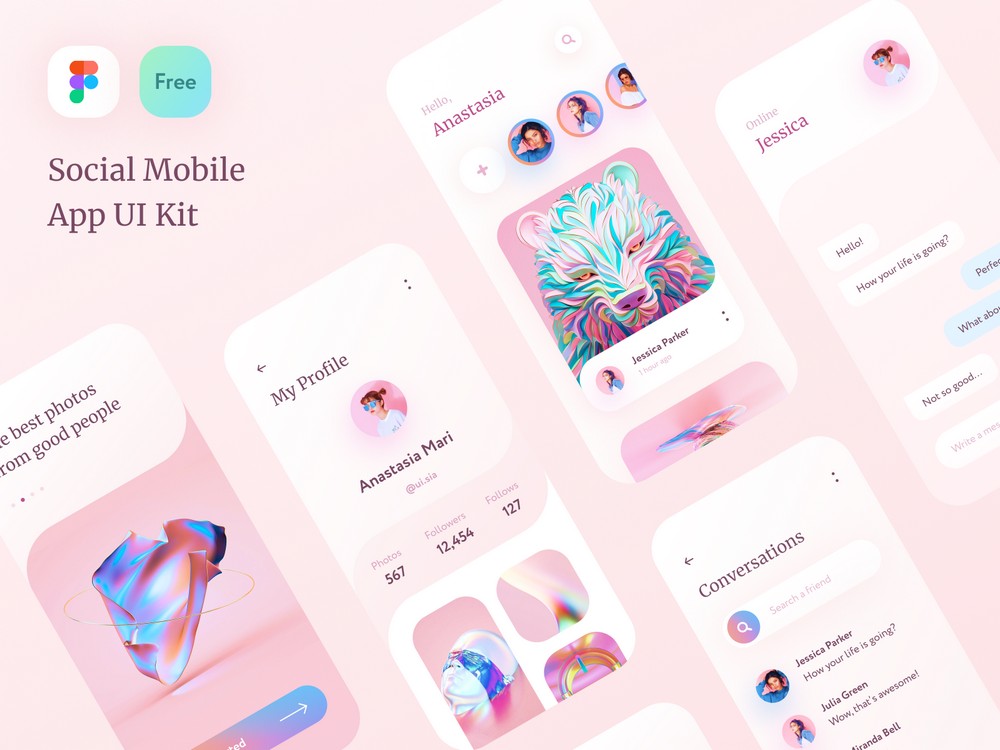 From the look of this Figma template kit, you'll notice that the free templates are just as good as premium ones. You're right! This free app UI kit is a must-download. It features multiple mobile screens for designing social media app interfaces. And you can directly duplicate it onto your own Figma account.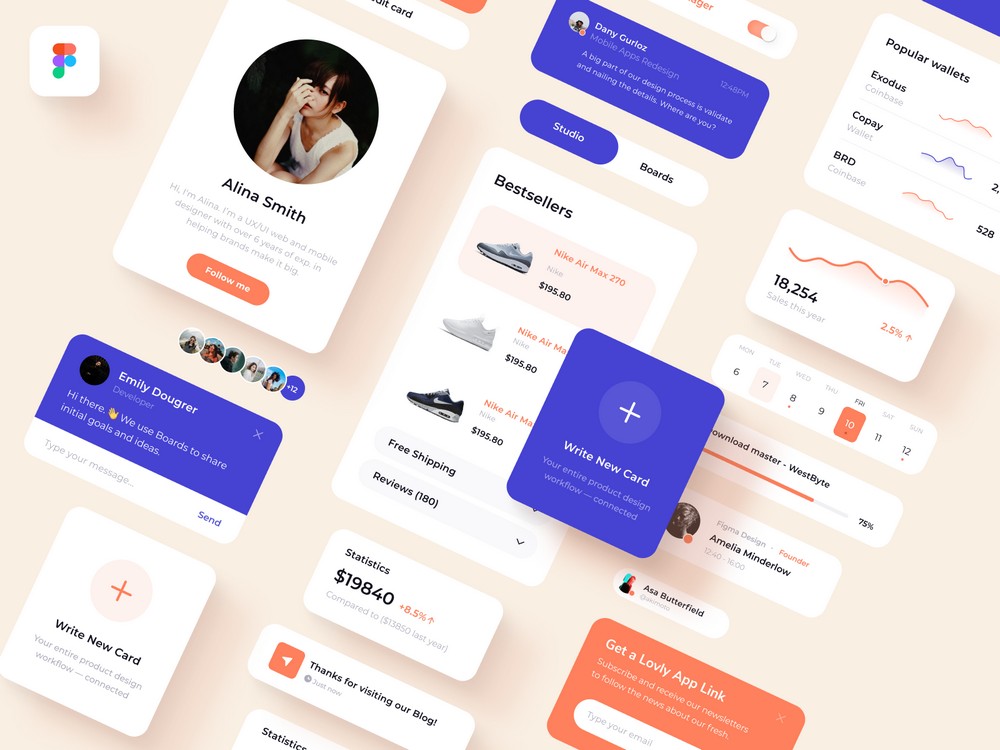 This is a collection of elements and components you can use to design app user interfaces. It includes a mix of content blocks and designs that are most suitable for designing eCommerce app profiles and dashboards. The template kit can be downloaded for free.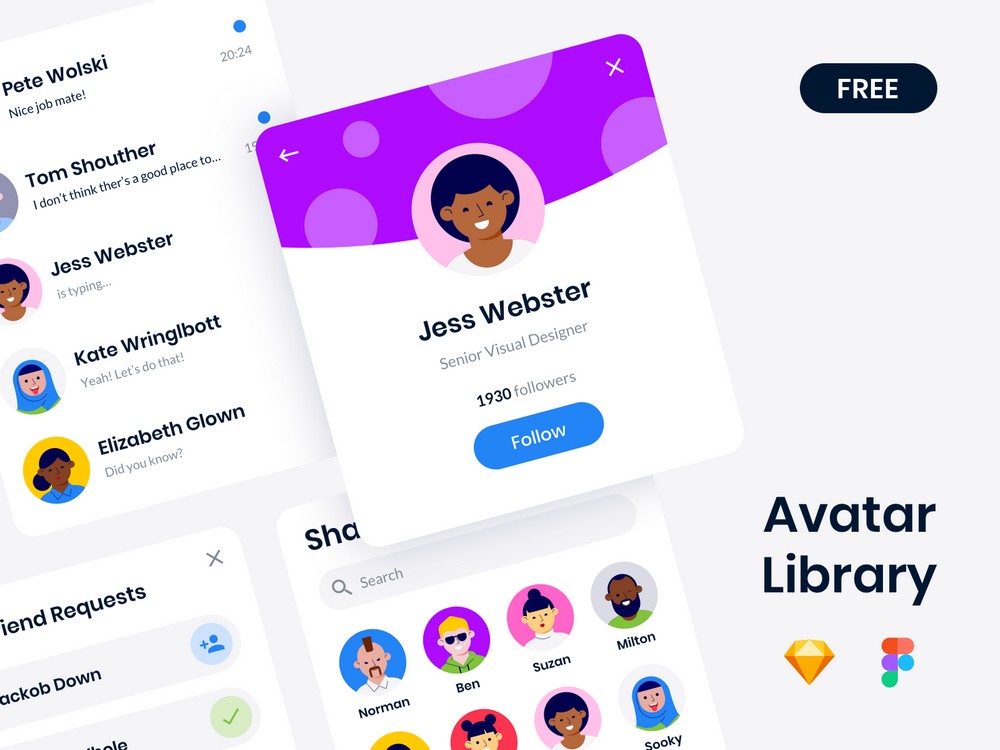 Adding creative avatars to your user profile pages is a great way to make your UI designs and app designs look more professional. This is a collection of free avatars you can download and use to achieve that goal. They will certainly make your designs look prettier.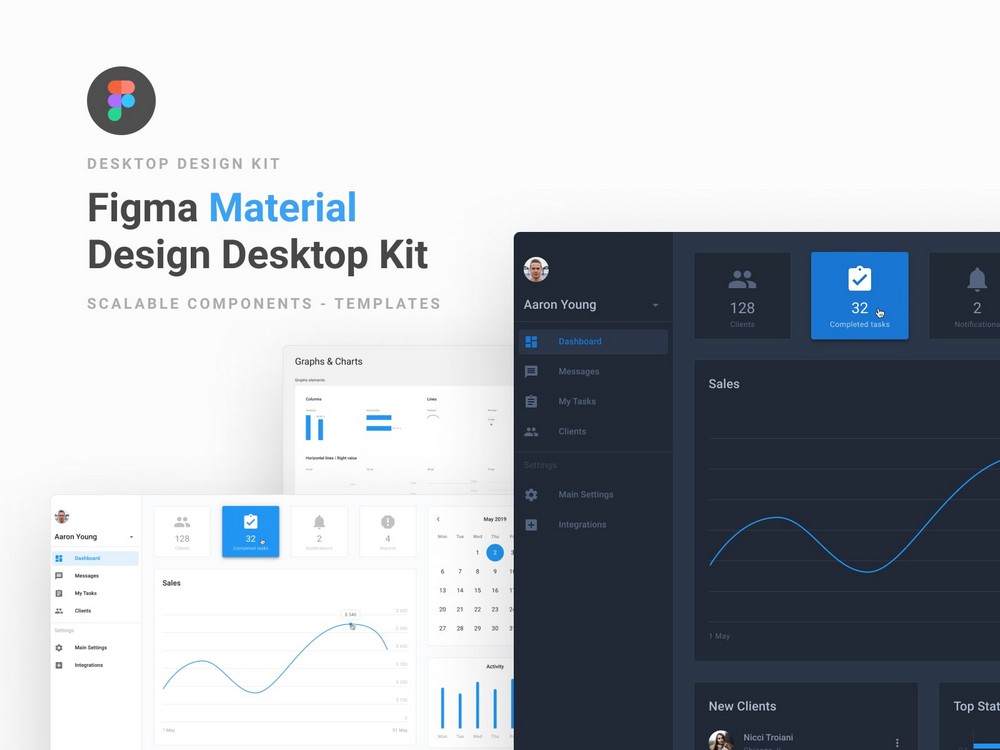 Material design is still trendy and works well for designing great user interfaces. This is a useful desktop app dashboard kit featuring the same material design. It comes with multiple templates and components for crafting modern UIs. All the elements in the template are scalable as well.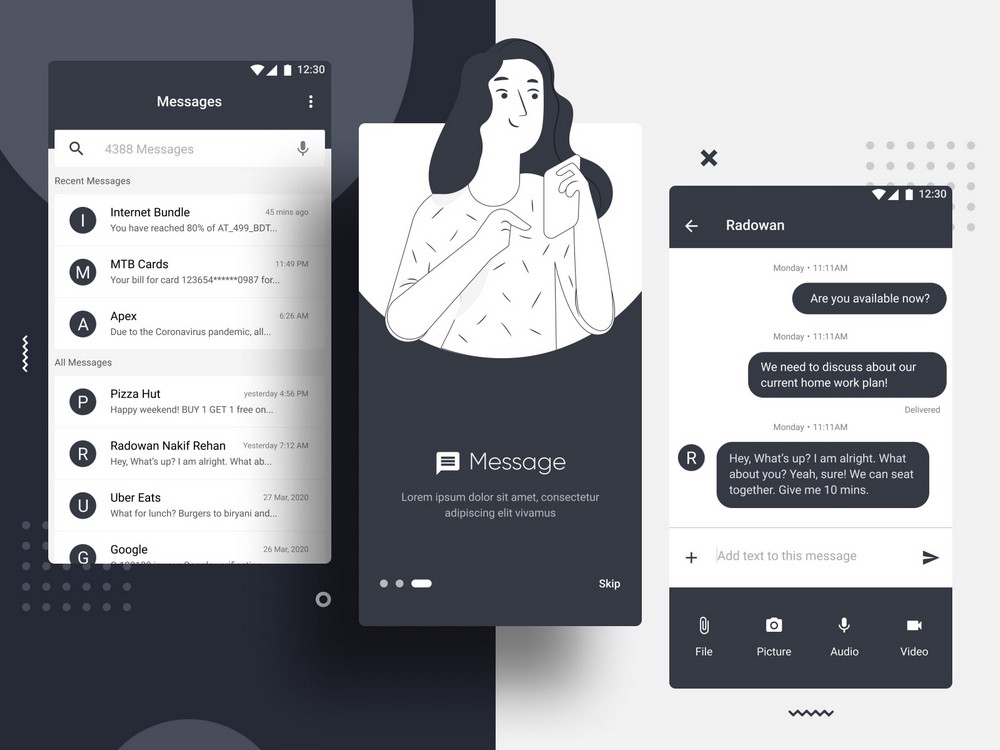 This beautifully minimalist app UI kit is great for finding inspiration for your app design projects. It features a very modern and creative interface design for messaging apps for Android. You can duplicate it to your Figma with just one-click and start editing.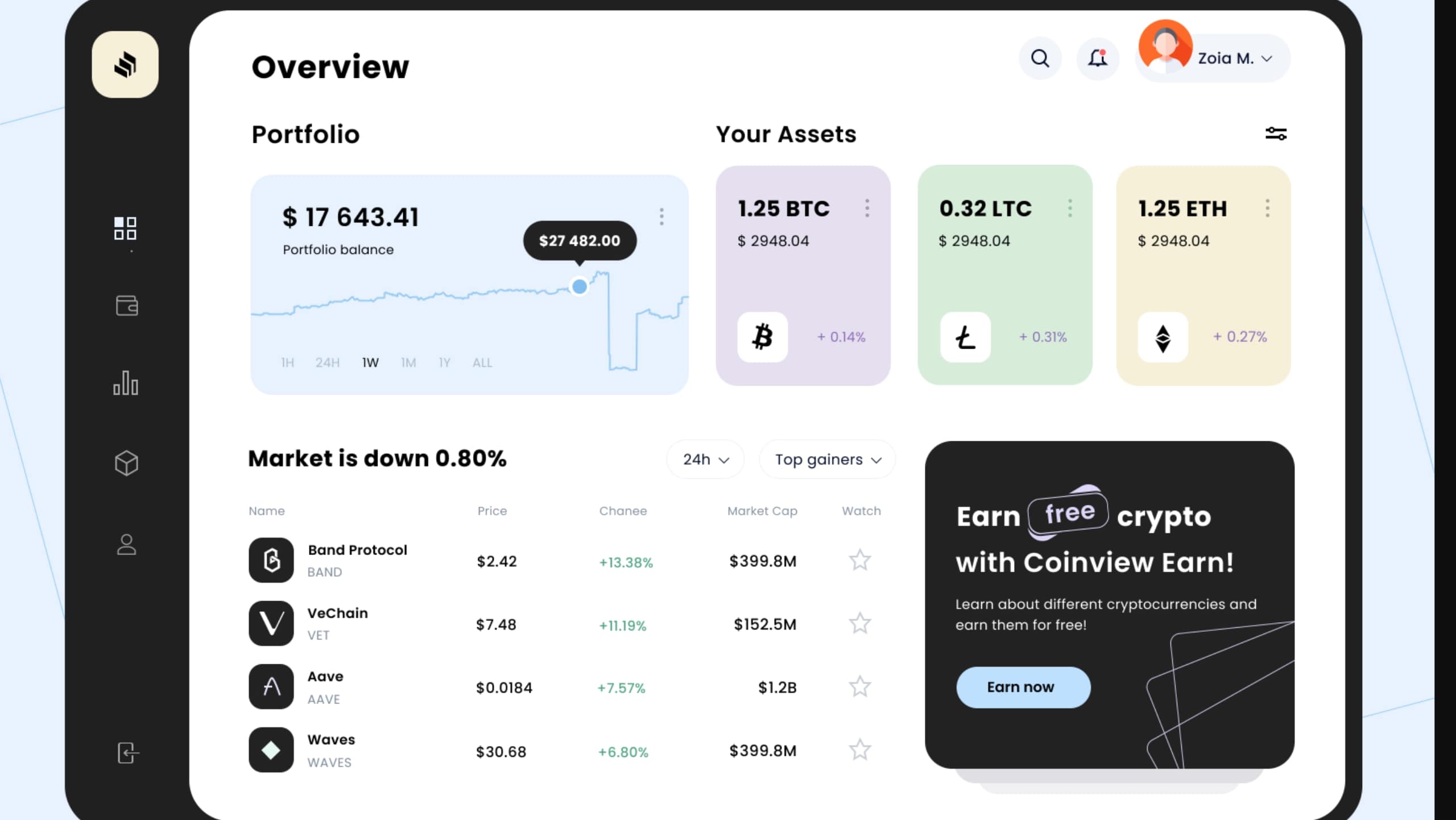 If you are looking for a professional Figma resource for a crypto wallet app, consider this template featuring an overview screen that shows your portfolio balance, chart, assets value, and overall market scenario.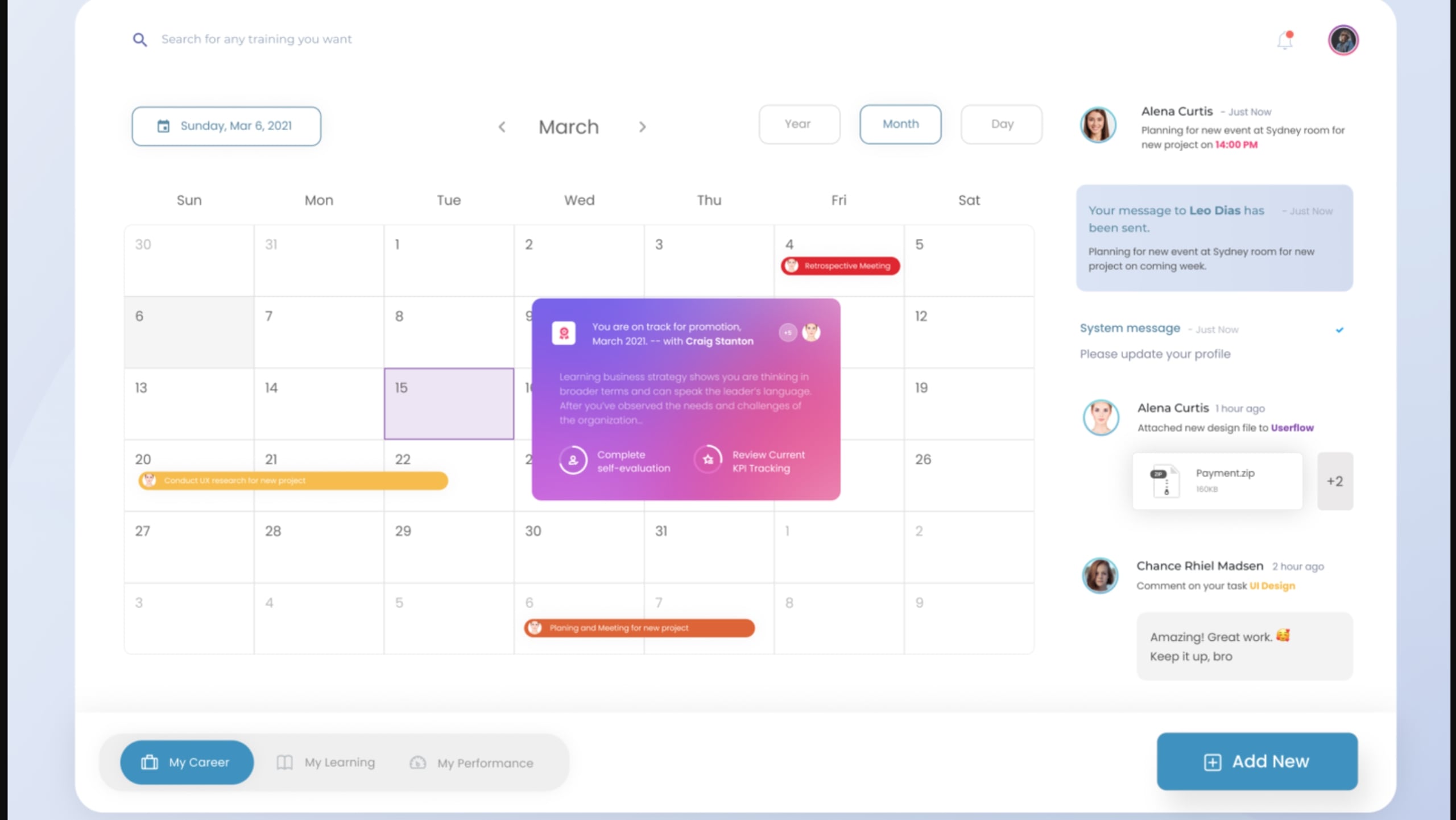 Keep track of all your upcoming events with this free calendar event Figma plugin featuring a colorful, eye-catching, and professional design. It's undoubtedly one of the best free Figma Plugins on our list, so get your hands on it today!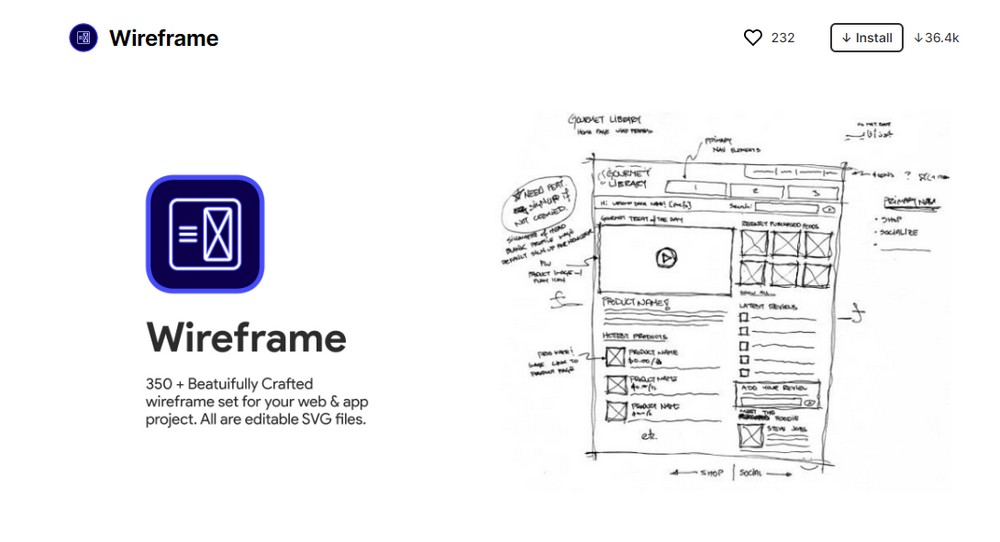 Wireframing is an important part of designing great projects. With this free plugin, you'll be able to easily create wireframes directly on Figma without having to download and import templates. The plugin gives you access to 350 different wireframing components in a fully customizable SVG format.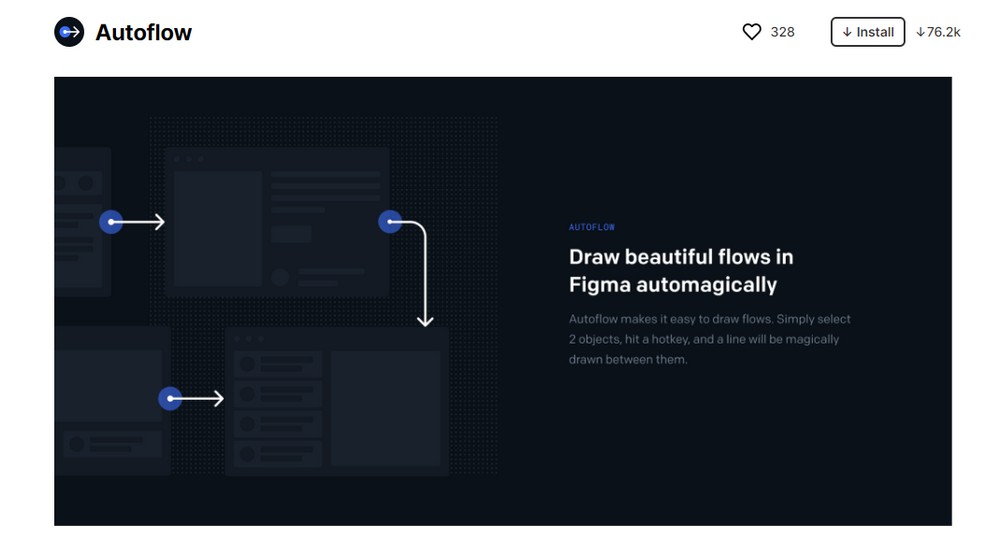 Outlining user flows and workflows can be tedious work when designing large user interface designs with dozens of screens and functions. This free Figma plugin helps you avoid all that work by automating flow designs. After installing the plugin, you can easily create flows between designs by simply selecting the two components.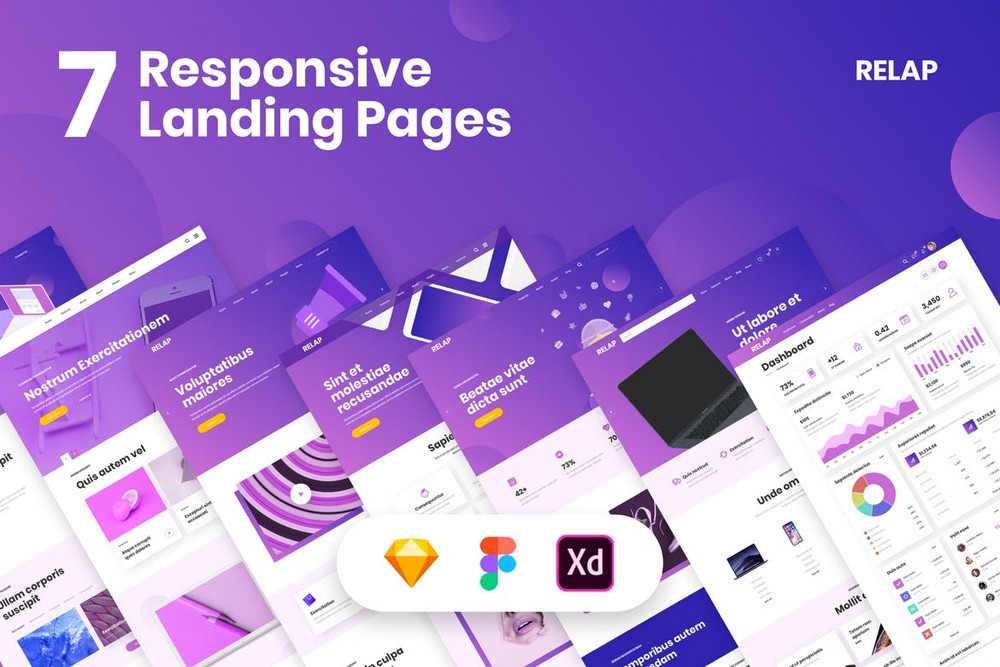 Working on a landing page design for a client? Then you might want to avoid the free templates and grab a more unique premium template kit, like this one. It features 7 different landing page designs you can use to create all kinds of websites. All the components and elements are also easily customizable with Figma, Sketch, and Adobe XD.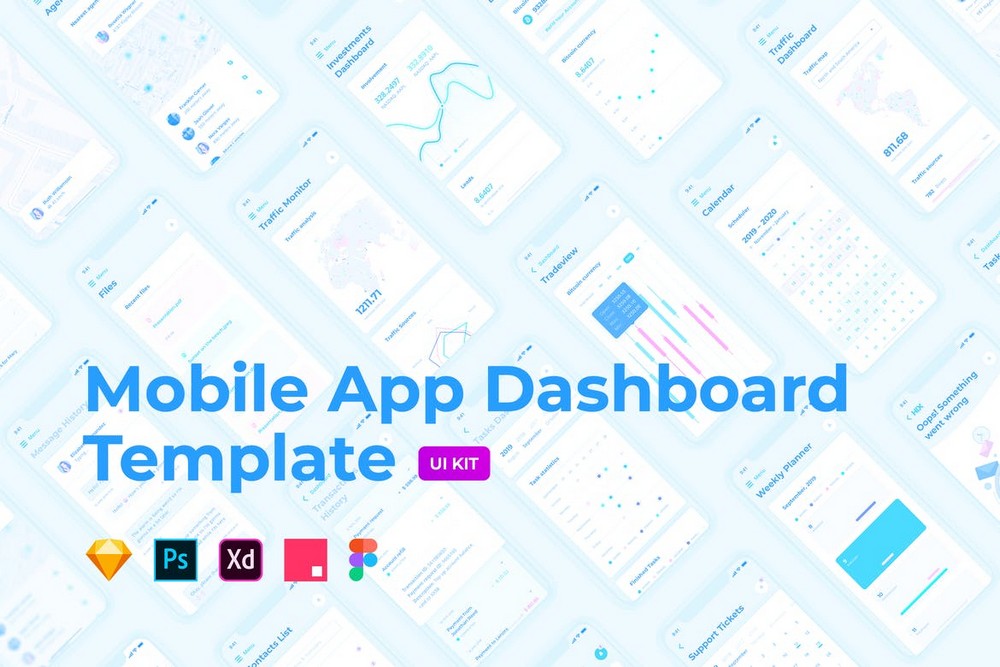 Featuring 38 pre-made mobile screen layouts consisting of more than 50 different widgets and components, this mobile app dashboard kit is a must-have for app designers. The template kit comes in multiple file formats allowing you to customize it using not just Figma but also with Sketch and Photoshop.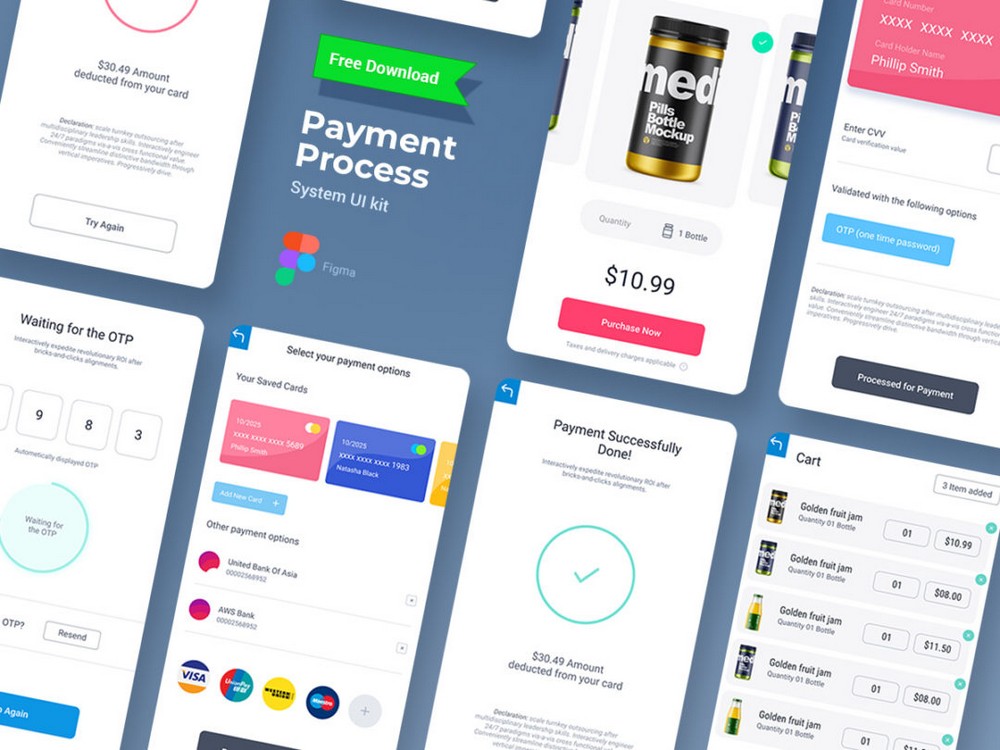 The payment transaction stage or the checkout stage is quite an important section of eCommerce app designs. This is a great free template kit you can use to get inspiration to design more effective checkout stages for your own app designs. It includes multiple screens with editable layouts.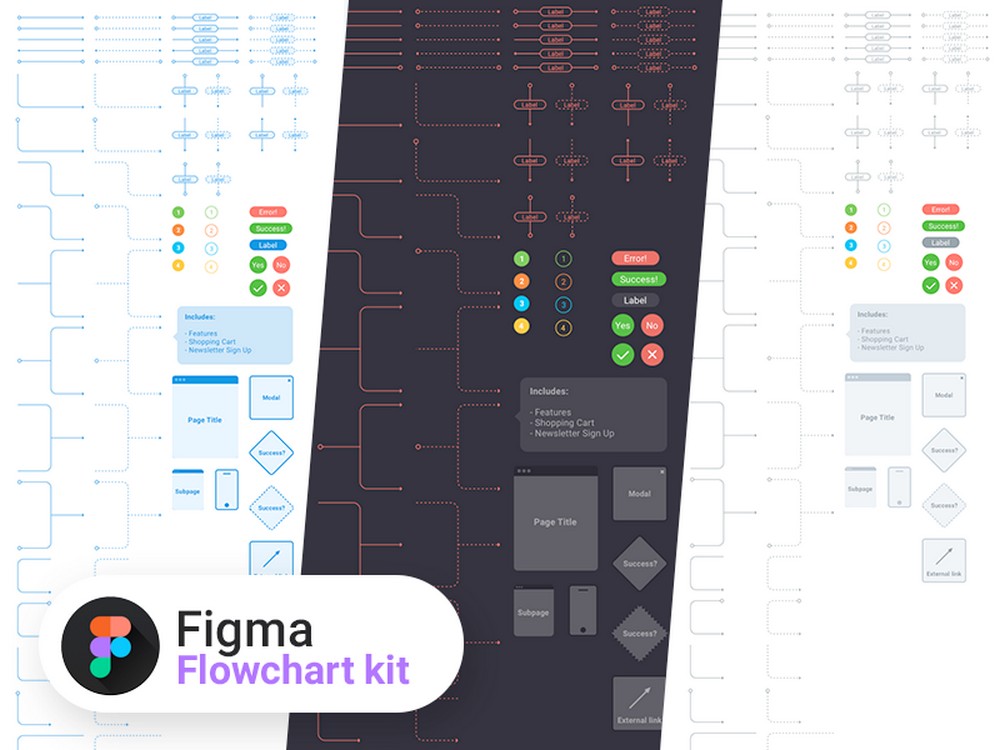 If you prefer to create your own flowcharts manually, this is a great free template kit you can use to easily create amazing flowcharts for your design projects. It's a massive bundle that features lots of components and elements. They are also available in 3 pre-made color schemes as well. It's completely free to download and use.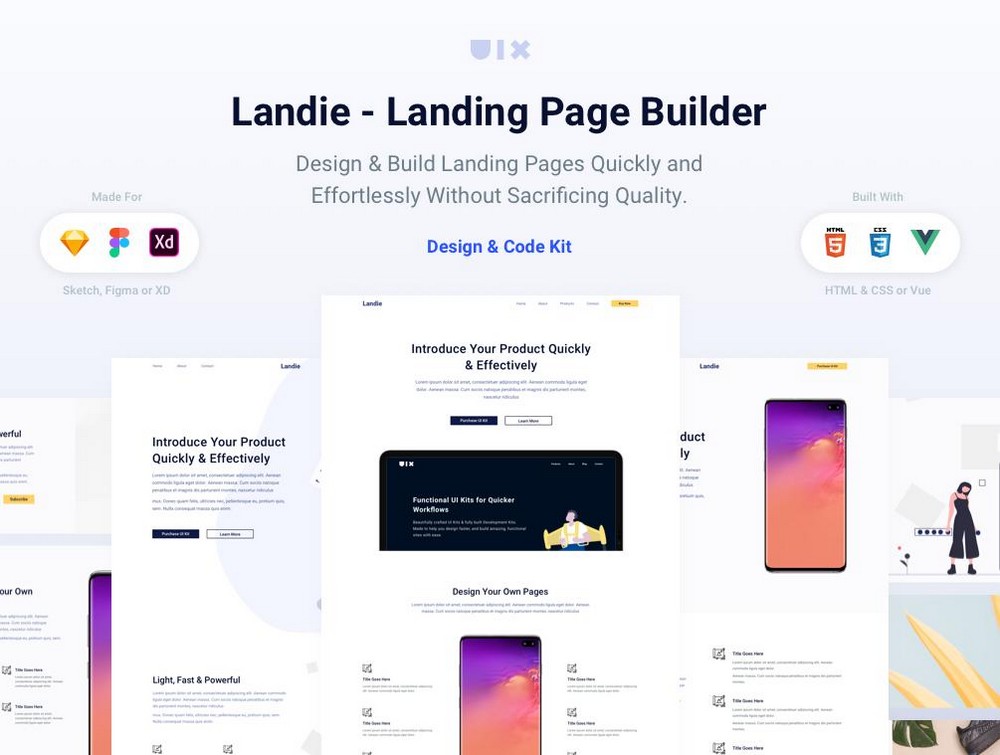 This is a landing page template kit you can use to design unique website designs for SaaS software and app landing pages. The template kit comes with fully customizable components and layouts that you can edit or copy over to create your own landing pages.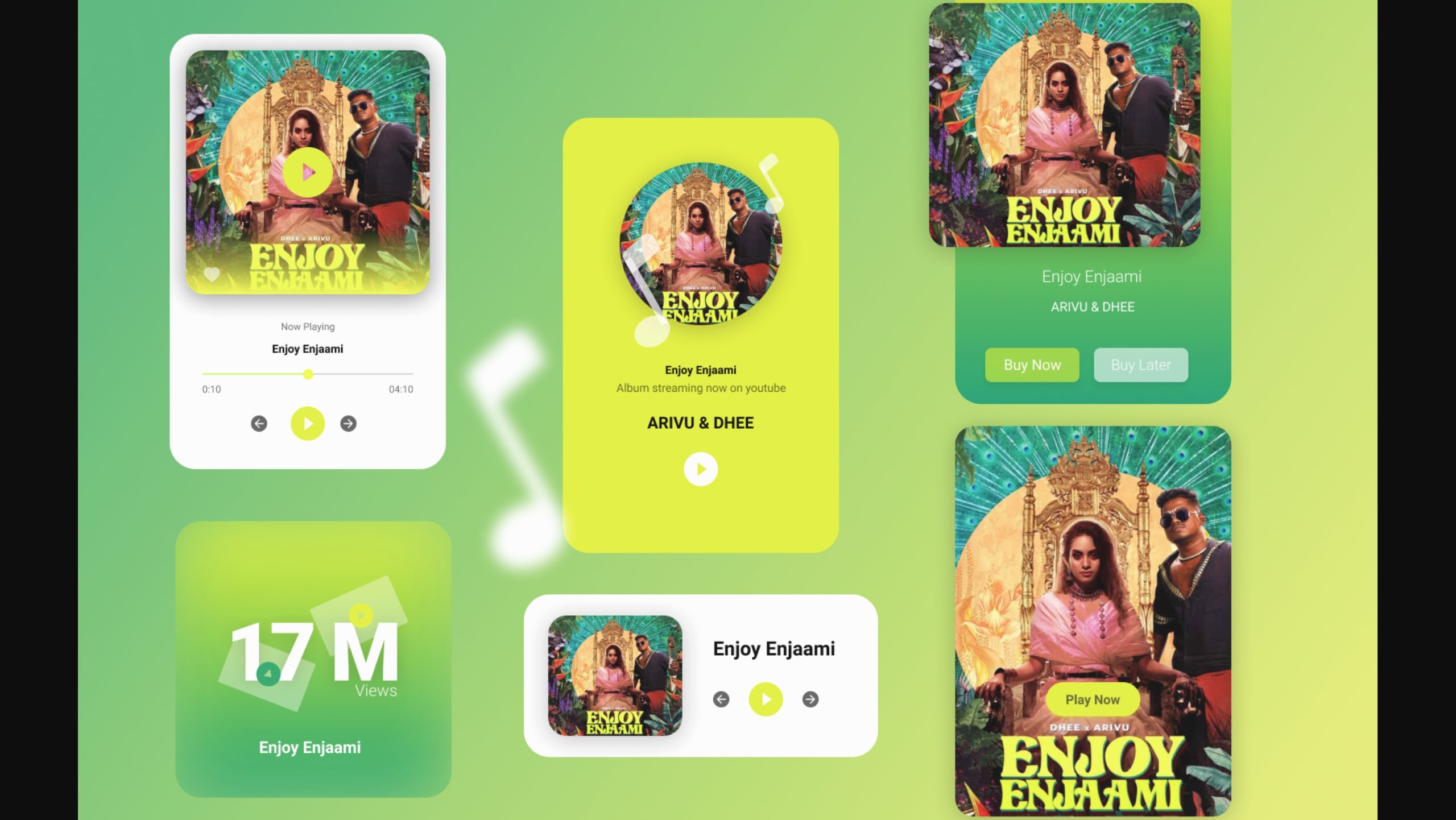 If you are creating a music-related app, have a look at this super cool and trendy Figma UI components kit that you can get without spending a penny. With this bundle, you can easily change backgrounds, play/ pause and change songs without any hassle, and so much more.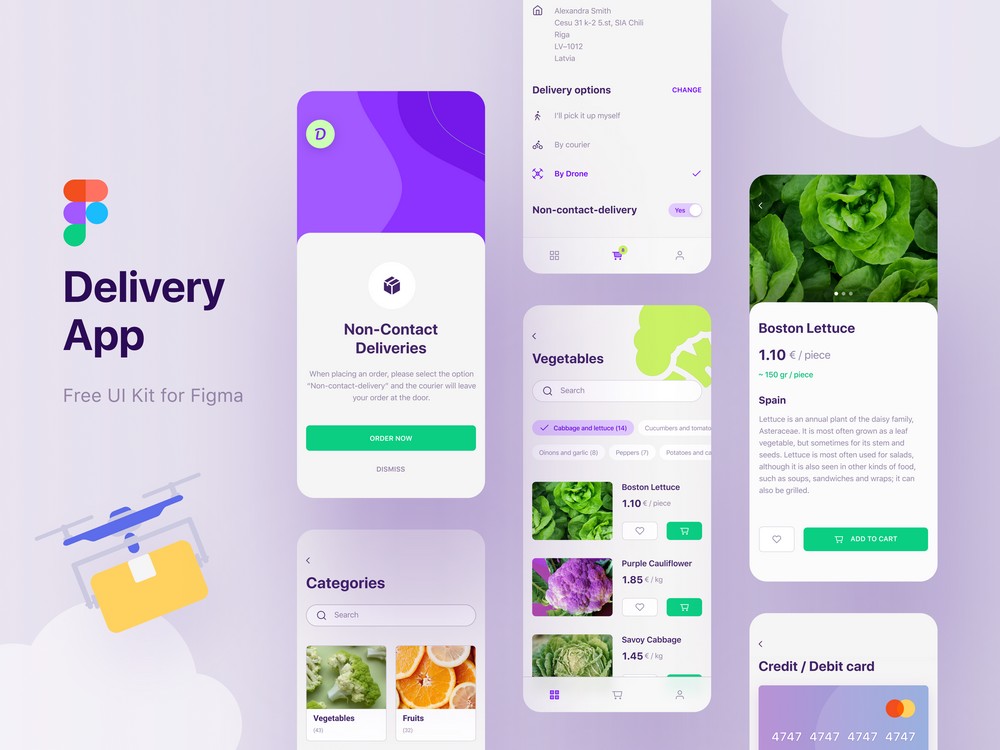 A beautiful UI kit created for delivery apps. It comes with multiple mobile screens that outlines the process of ordering products to be delivered. The delivery aspect is a common part of most apps these days. This UI kit will be quite useful in various app design projects.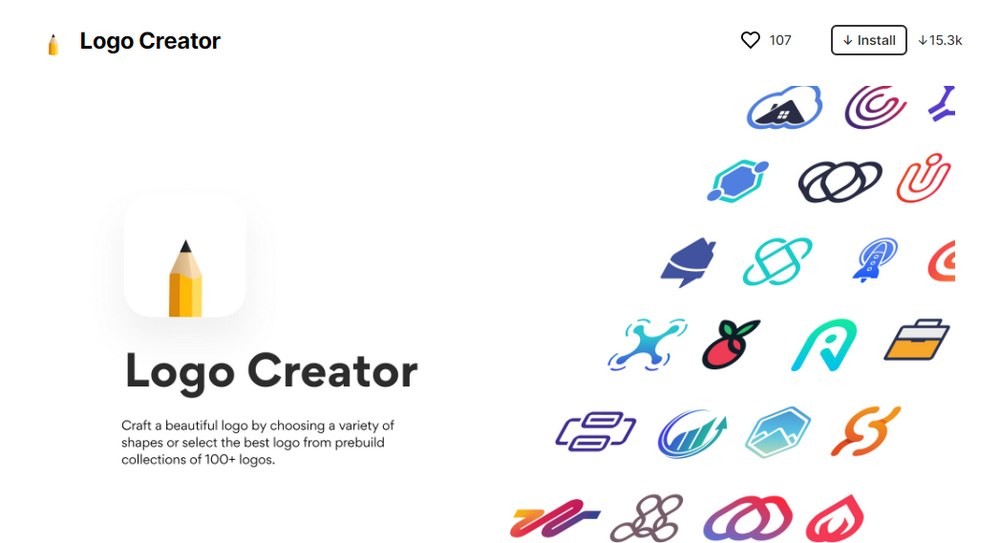 It's great to have a cool logo for your designs even when making prototypes and concepts. This is a simple and free Figma plugin you can use to quickly create simple logos for your design projects. While it may not be suitable for creating professional-level logos, it's certainly a great option than using placeholders.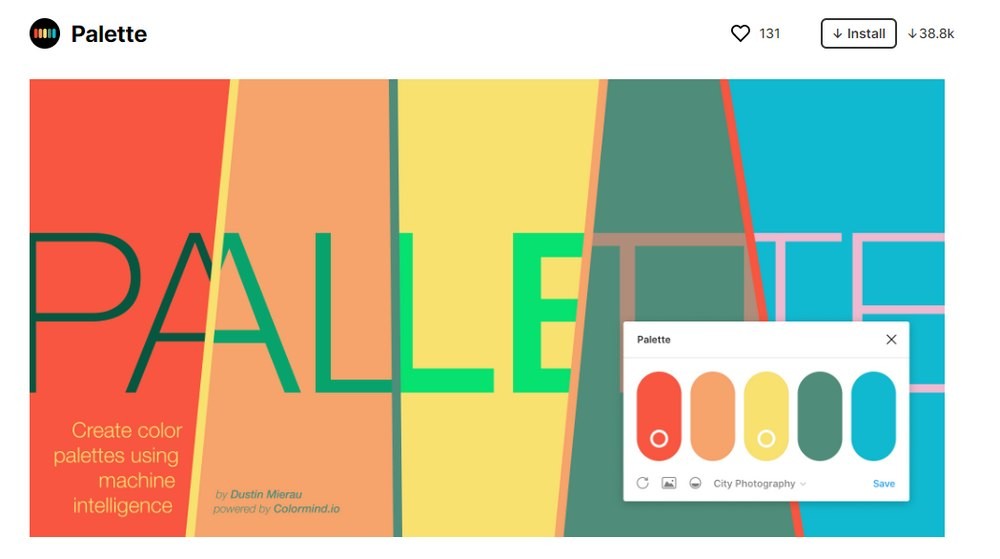 You can use this free Figma plugin to generate accurate and advanced color palettes to use in your design projects. It uses the machine learning data from the popular color palette generator Colormind to create more unique color palettes for your projects directly from Figma.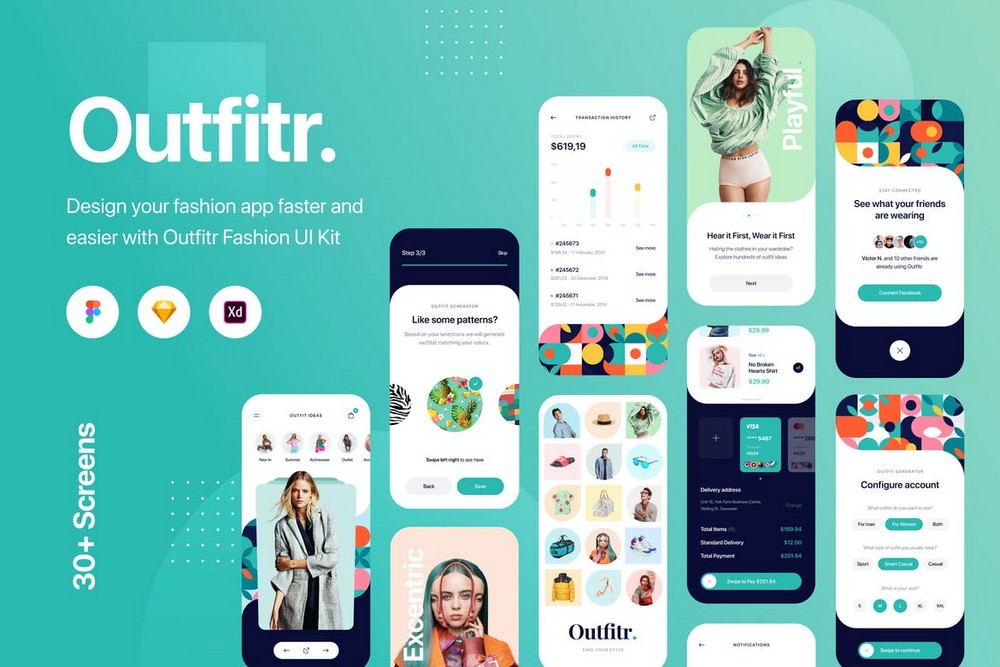 Outfitr is a bundle of premium Figma templates that includes various UI designs for crafting fashion-themed app designs. It features 30 different and fully customizable mobile app screens. You can use them to design online stores, social media apps, photo gallery apps, and much more.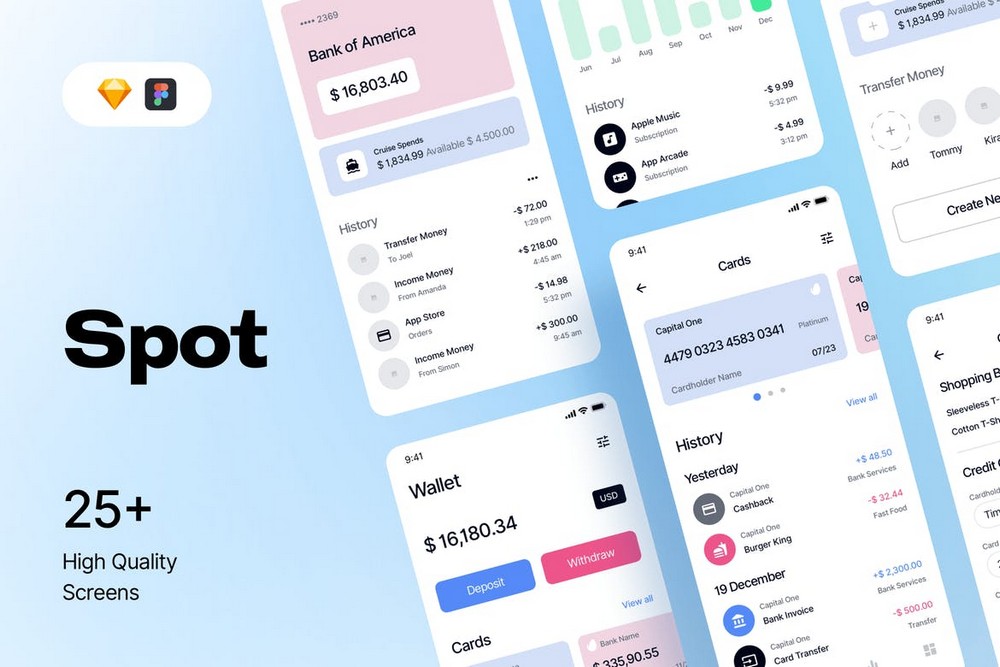 This iOS app interface kit is great for designing all kinds of screens for various mobile apps. It comes with 30 unique mobile screen layouts that you can easily customize using Figma to design your own app designs and prototypes. Everything in the templates are customizable as well.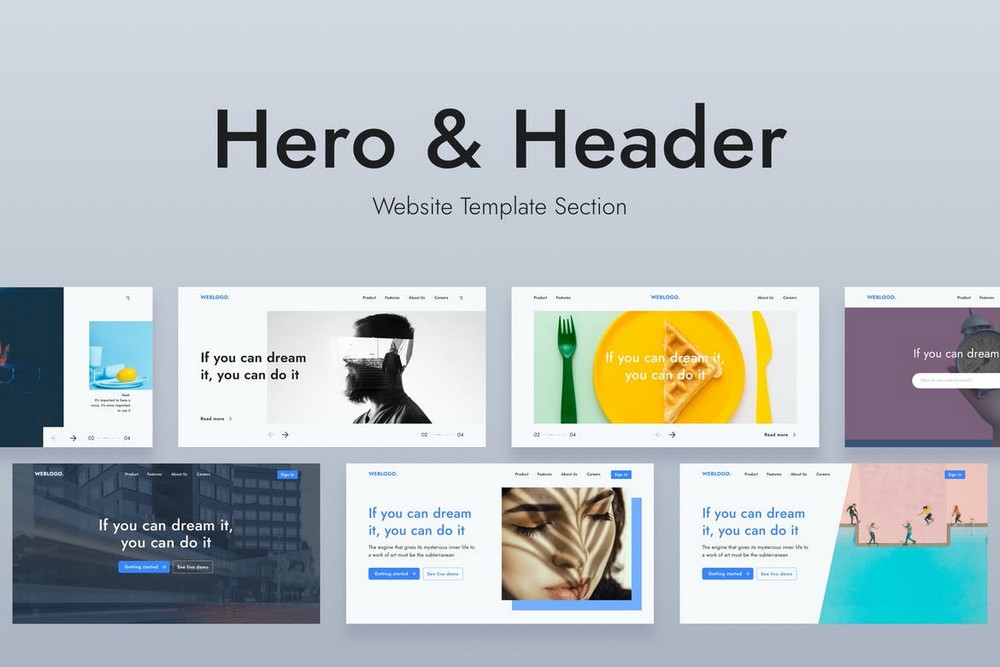 Crafting the perfect header for a website is always a challenge. But, with this hero and header templates kit, you'll find inspiration to design headers more easily. It includes 10 different website header designs with editable layouts. You can also customize them using Figma, Photoshop, and Adobe XD.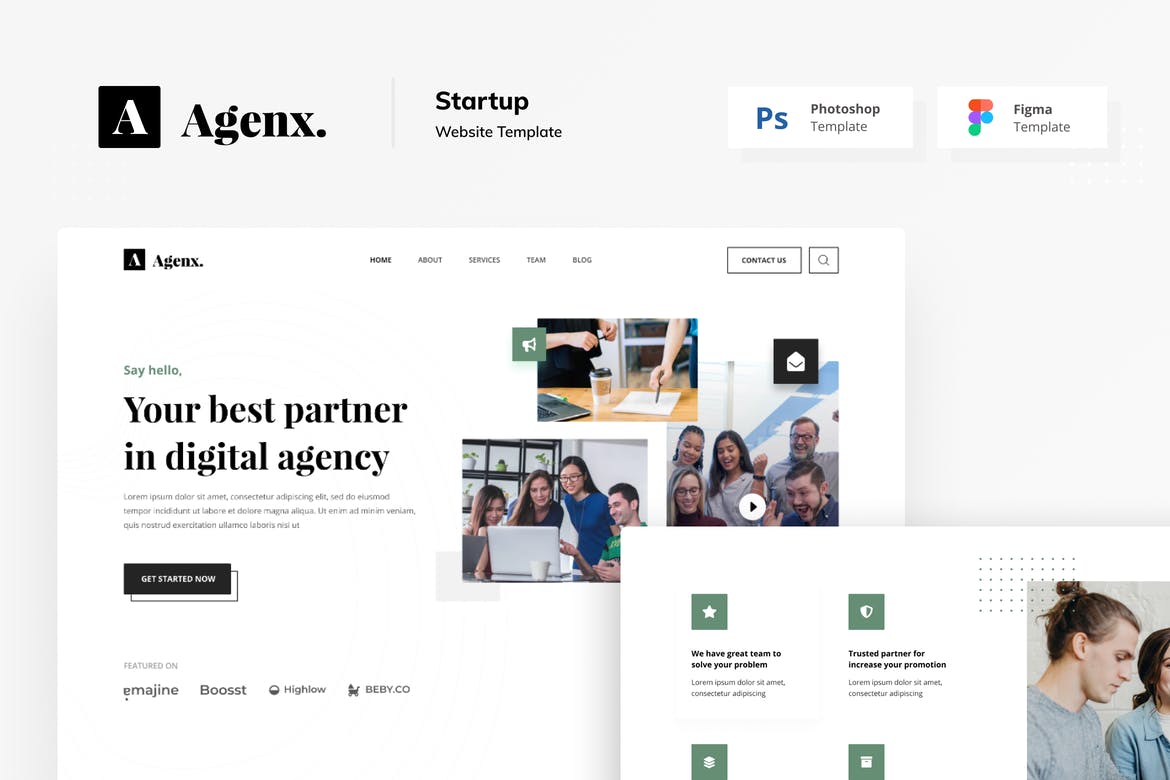 The next in our lineup of Figma templates is Agenx, a brilliant modern website user interface design that's perfect for a startup company or young corporate brand, particularly in the technology and communication industries. It includes six unique screen layouts that can easily be edited in both Figma and Adobe Photoshop.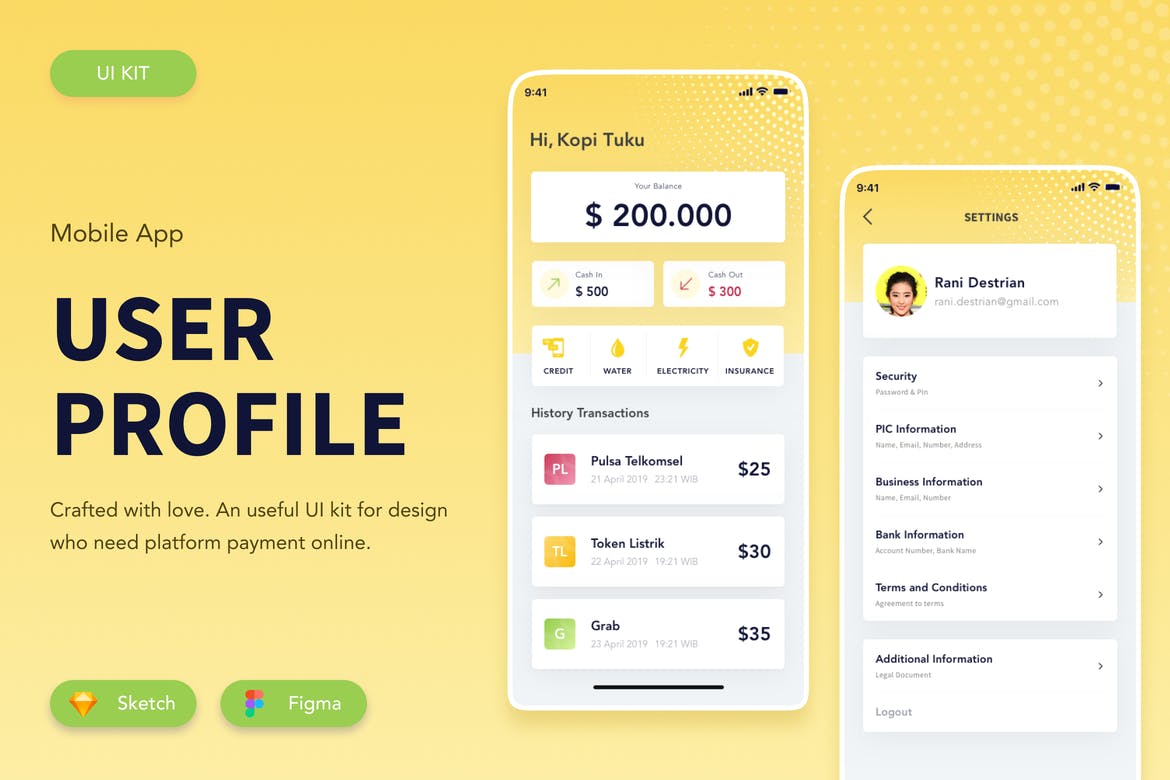 If you're creating a finance-themed mobile app that requires a professional-looking and user-friendly profile function, this Figma template will make your job a whole lot easier. It features a wide range of components and a sleek, modern design with fully scalable vector graphic elements.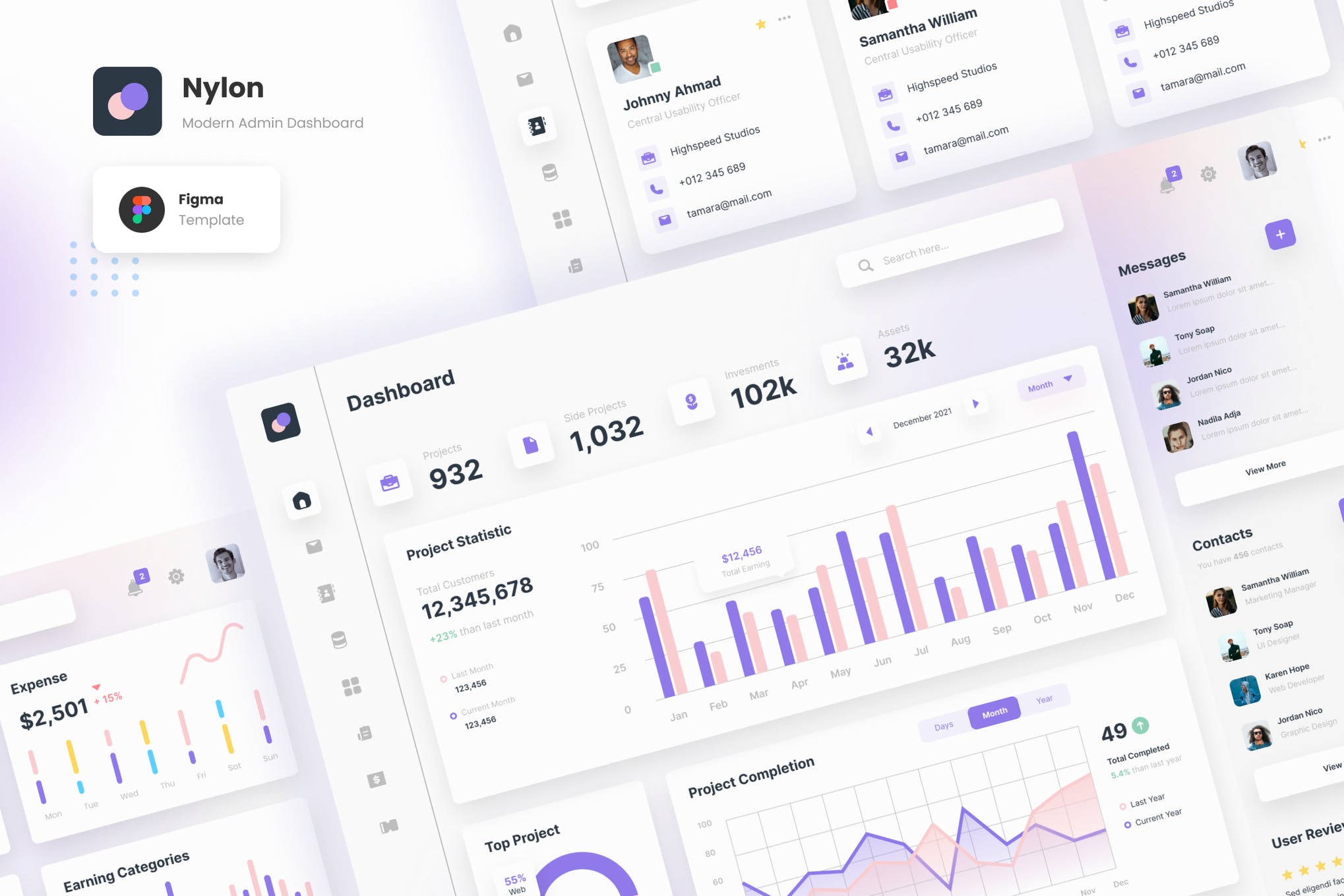 Nylon is a modern admin dashboard that provides you with an user-friendly interface, light and dark color modes, adjustable pages, and so much more. Everything from the color, text, to images can be customized using Figma in just a few easy clicks.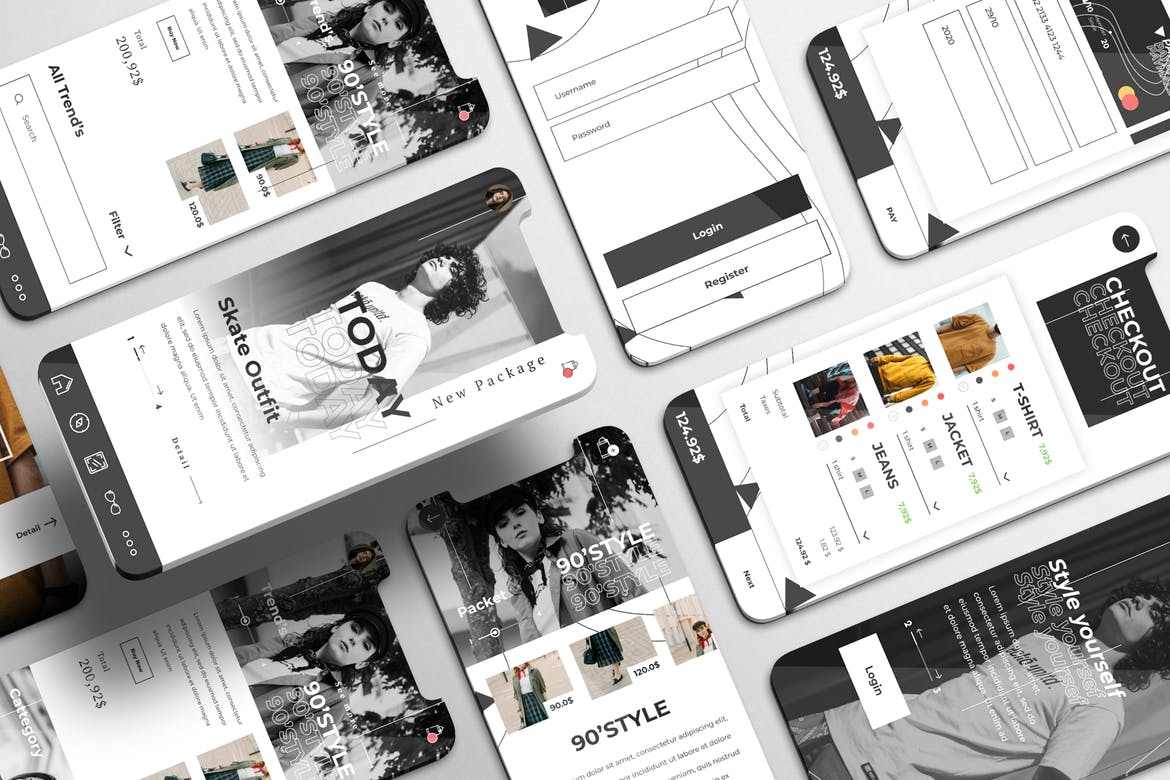 The Dolce user interface kit for Figma is perfect for fashion or beauty online stores or other e-commerce platforms, and is specifically designed for iOS devices including the iPhone 11 Pro Max! It's fully customizable and comes with scalable vector graphics and free fonts.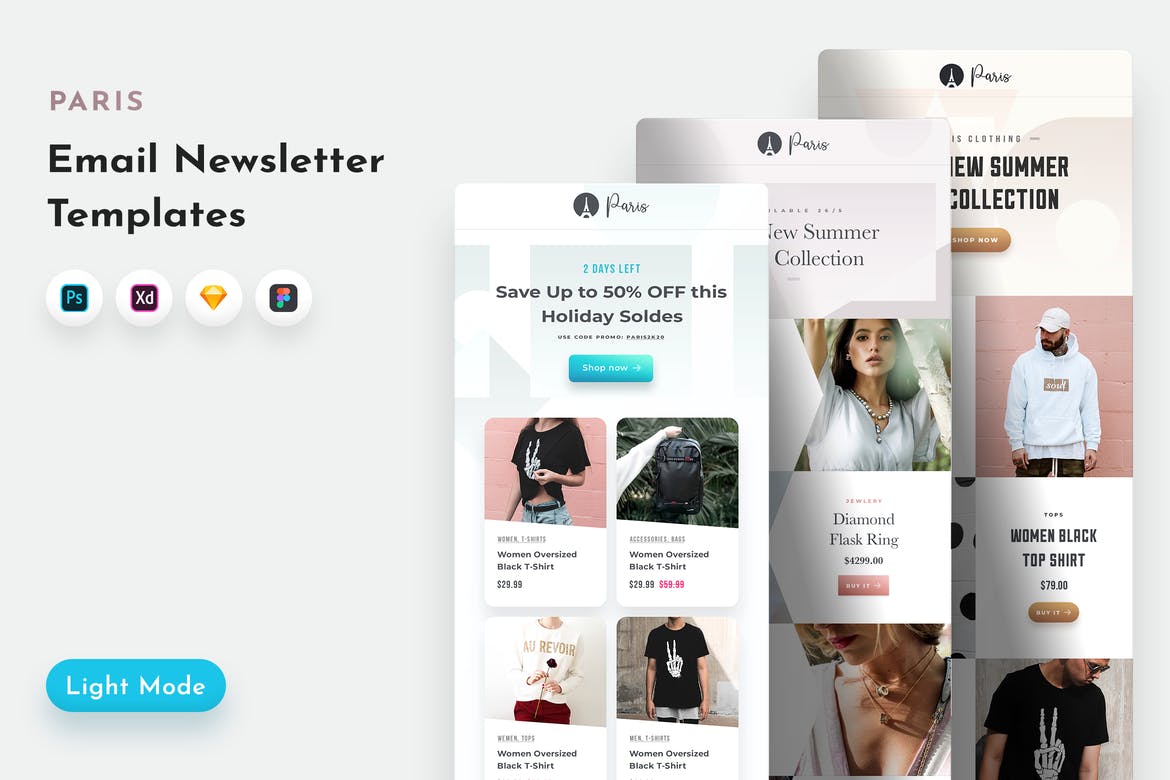 Newsletters are a brilliant way to connect with your customer base, but they can be time-consuming to put together – that is, unless you have an amazing premade template to do all the tricky work for you! This email newsletter template comes with 15 unique layouts, all of which can be fully customized.