How To Customize WordPress Dashboard – Plugins & Tips
The WordPress dashboard is the hub where you manage your entire website. It's the most important part of the content management system. However, the WordPress dashboard has always looked the same over the years, offering very few options for customization.
This has been a problem for website owners and developers who are looking to offer a personalized experience through their membership platforms. Thankfully, you can now use third-party plugins to achieve that goal.
Today, we're showing you how to customize your WordPress admin dashboard using a few different methods. Let's dive in.
Get everything you need to build your next website with one simple subscription. From $16 per month, get unlimited access to nearly 2 million WordPress themes, web templates, fonts, graphics, and photos.
Why Customize WordPress Dashboard?
When building a membership platform, a community website, a user-generated content website, a social network, or even an online store with user profiles, it's important to offer a personalized branded experience to your users.
From the moment a user signs up for an account and accessing the dashboard, they should feel like they're joining a professionally-created platform rather than creating an account on another WordPress website.
This can only be done by customizing your WordPress dashboard. And it's the key to offering a better and improved user experience to your audience and customers.
Tips for Creating Custom WordPress Dashboard
How exactly should you customize your WordPress dashboard? If you're new to WordPress dashboard customization, here are a few tips to get you started.
Unique Login Form: Customizing the login page of your website will give your audience the feeling of a branded experience right from the start.
Custom Branding: Add a custom logo and favicon to your WordPress dashboard panel to get rid of the default WordPress branding.
Add Useful Widgets: Use custom widgets to welcome new users as well as show guides, stats, and reports directly on the user dashboard.
Use A Custom Theme: Install a custom dashboard theme to use unique colors and styles throughout the dashboard design. It will offer a truly personalized experience for users.
Improve User Experience: You can also improve the user experience with other ways by enhancing the already existing features of WordPress. Such as the media library and content management.
We'll suggest you plugins and steps for adding each of these features.
Important: There are a lot of plugins you can use to customize the WordPress dashboard to add all kinds of widgets. Be mindful when installing multiple plugins and using lots of widgets. As it can badly impact the performance of your website as well as server resource usage.
Best WordPress Dashboard Plugins
These are some of the best plugins for customizing your WordPress dashboard.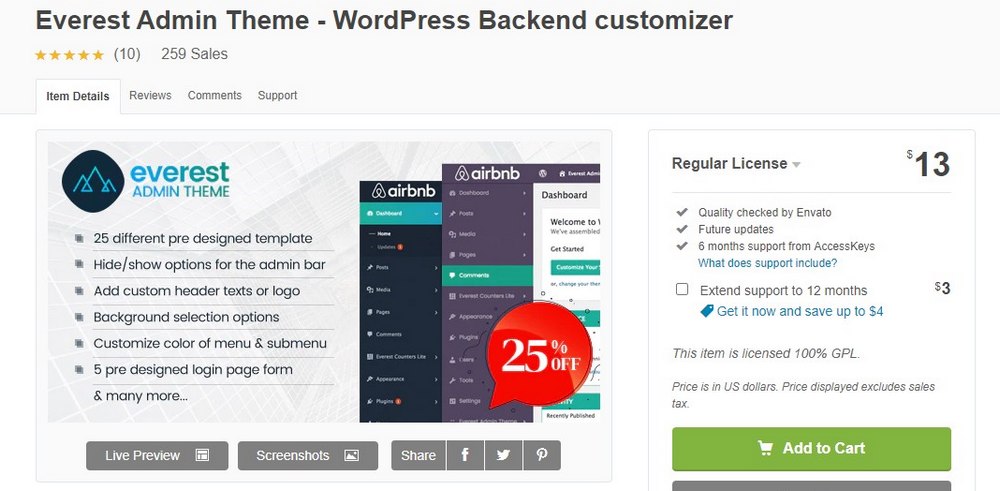 Everest is a complete solution that offers lots of customization options at a very affordable price. Using the plugin you can redesign the entire admin dashboard by changing the colors, menus, widgets, and more.
The plugin includes 25 pre-made templates you can choose from to instantly transform your dashboard design. It also comes with a free Lite version with limited features.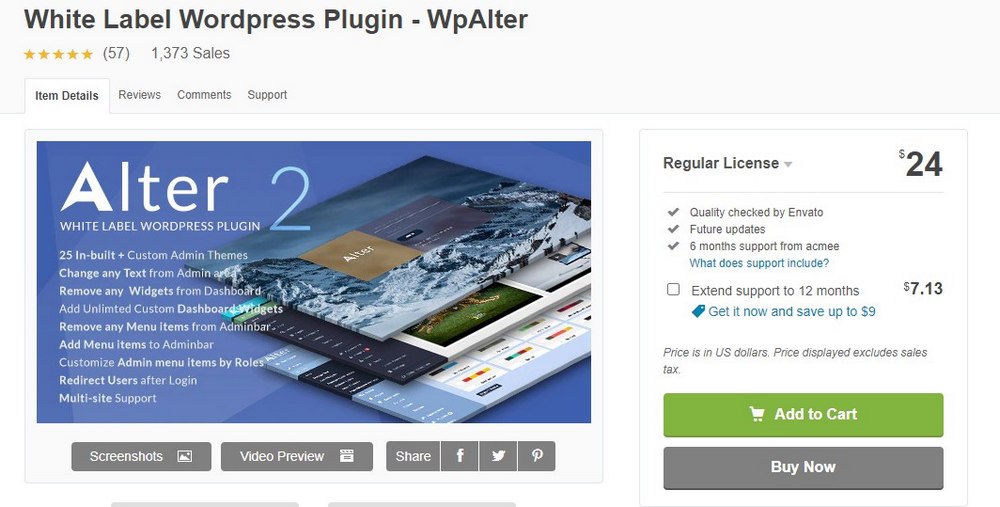 WPAlter is a white label plugin that allows you to customize the WordPress dashboard in many different ways. You can change the login page design, add custom logos, customize the text on the dashboard, remove widgets, and so much more.
As it comes with lots of different options and functions, the plugin is perfect for more experienced users and developers for creating advanced WordPress websites and platforms.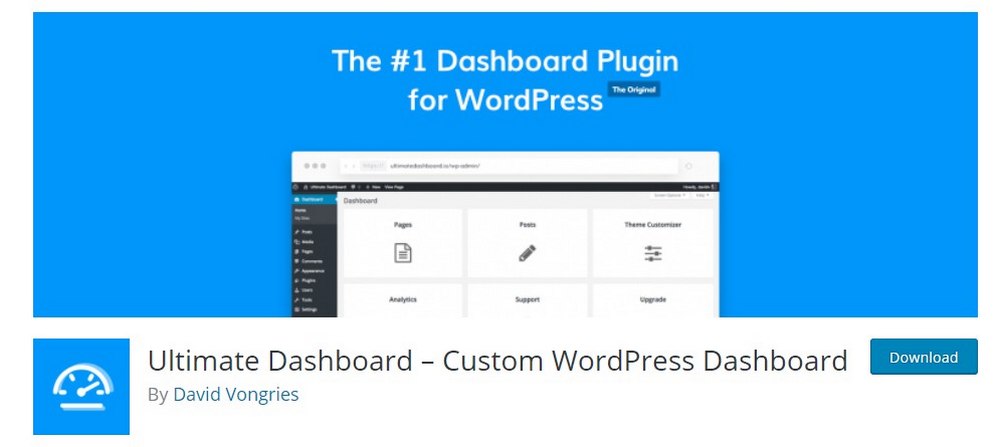 Ultimate Dashboard is a free WordPress plugin you can use to change the Dashboard design and add plenty of useful features. This plugin has a very simple and beginner-friendly user interface. Making it a great solution for all types of users.
Using this plugin, you can also remove widgets, change the design of the login page, and even add custom CSS style codes to make the dashboard truly your own.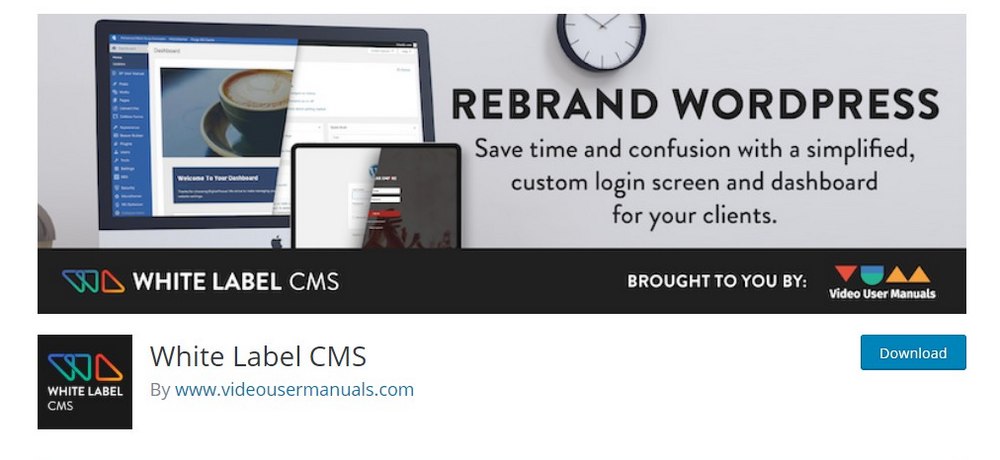 White Label CMS is another free plugin that offers lots of amazing features and functions for changing the WordPress dashboard design. It's highly rated by many WordPress users with over 100K active installs.
The plugin comes with a slightly more advanced settings page that offers different types of customization options. It even includes a useful feature for hiding the menus in the admin panel for other users.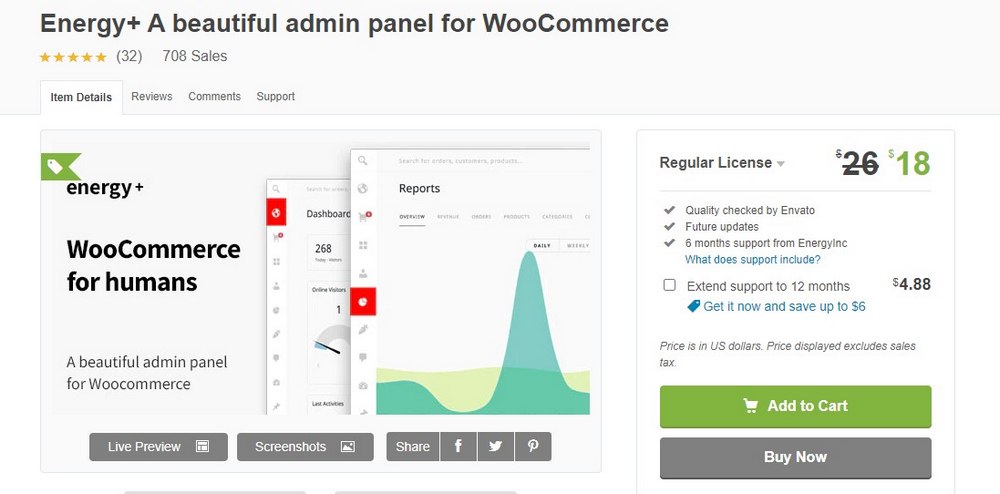 Energy+ is a useful dashboard customization app made specifically for WooCommerce stores. This plugin revamps your dashboard with a sleek design and lots of useful widgets that show the performance of your store with visualized stats.
Whether you have a multi-vendor store or a small niche store, this plugin can help you better understand how your store performs very easily.
How To Create A Custom WordPress Dashboard
When customizing your dashboard, try to look for plugins that give you multiple ways of customizations. It's much better than installing multiple plugins for adding different features.
Create A Custom Login Page
For the purposes of this demonstration, we're using the Ultimate Dashboard free plugin. You can change the login page design and do much more with this plugin. But feel free to use a plugin of your choice to customize your own dashboard.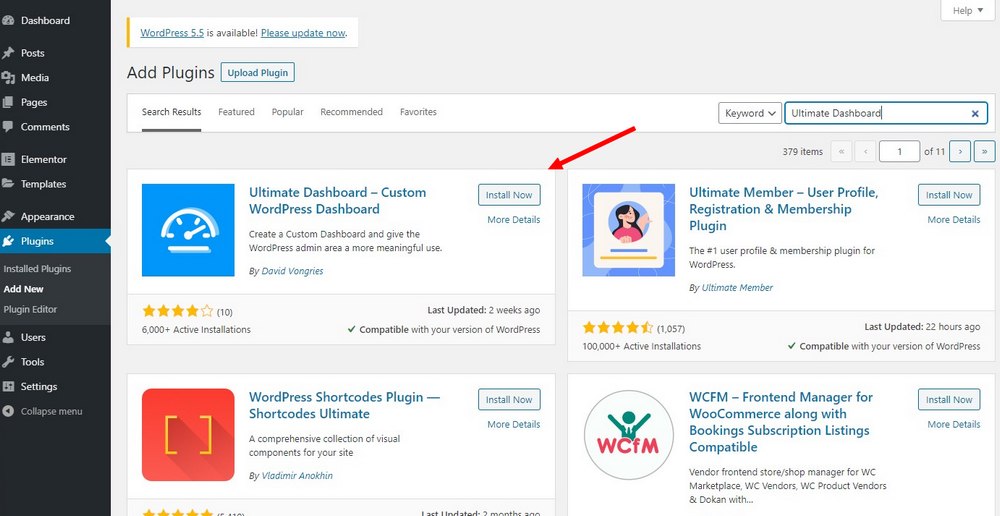 Let's start by installing the Ultimate Dashboard plugin. Go to Plugins >> Add New and search for the Ultimate Dashboard plugin. Then Install and Activate.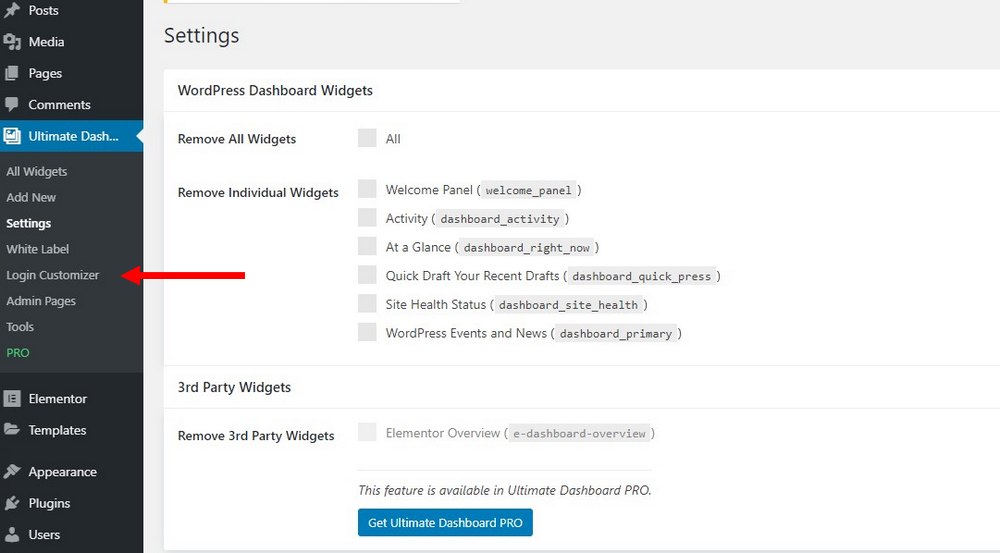 Click on the Ultimate Dashboard tab and select Login Customizer.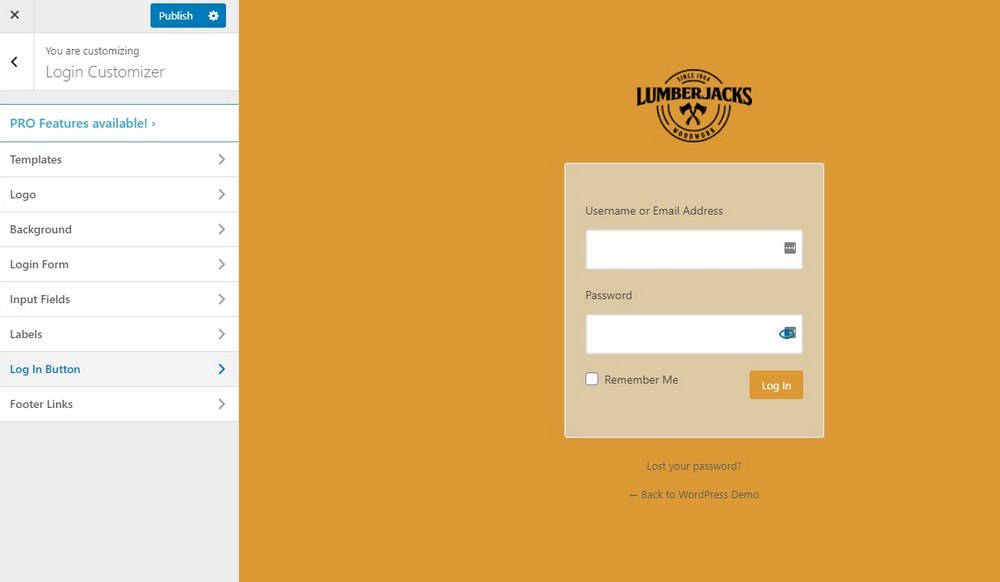 From here, you can completely redesign your login page with custom logos, background colors, and new form design.
Add Custom WordPress Dashboard Widgets
You can also use the Ultimate Dashboard plugin to customize the Dashboard Home page by adding and removing widgets.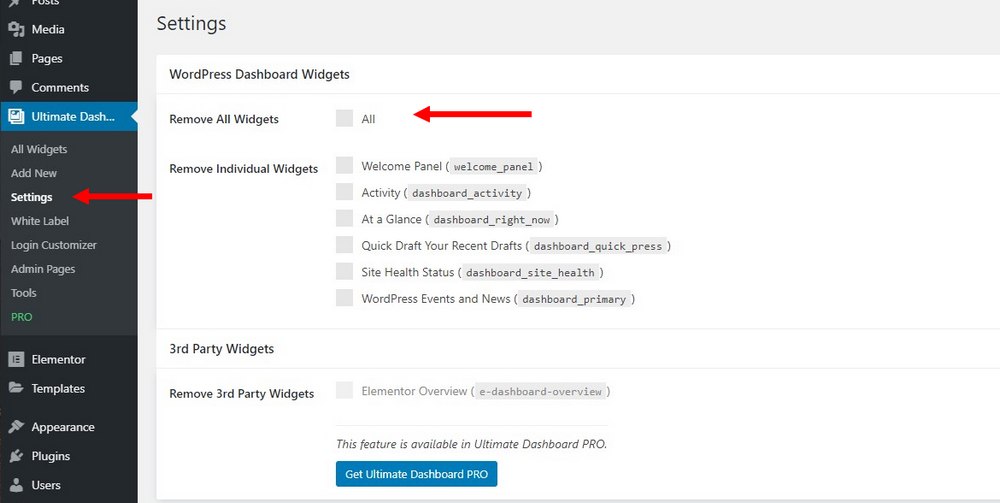 Go to the Ultimate Dashboard tab and over to its Settings page. From this page, you can either remove all of the default widgets on your Dashboard home or remove specific widgets, one by one.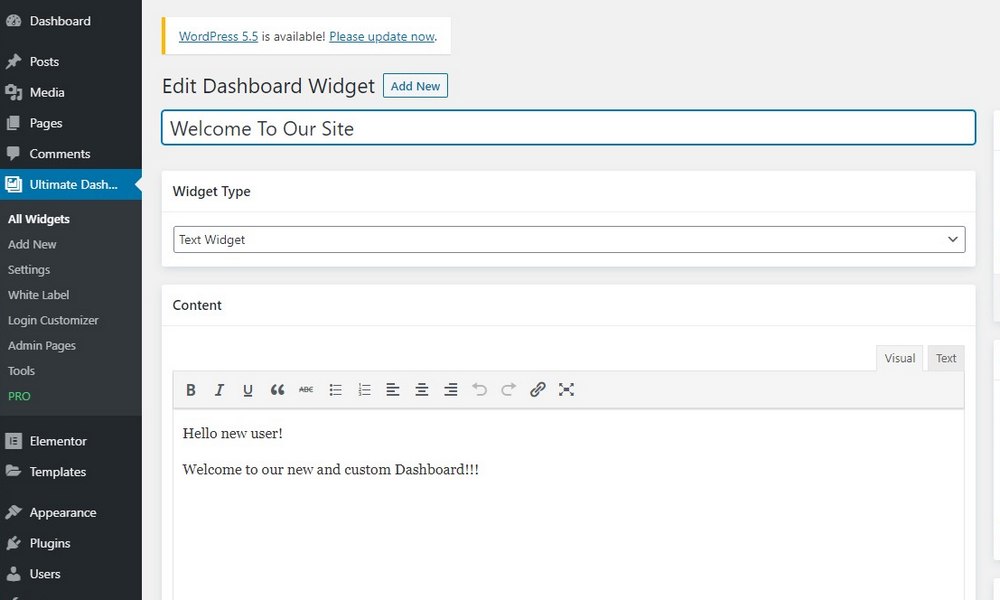 Then go over to Add New page to create a new widget. You can choose from 3 types of widgets, in either an Icon-based widget, text widget, or HTML widget where you can enter custom code.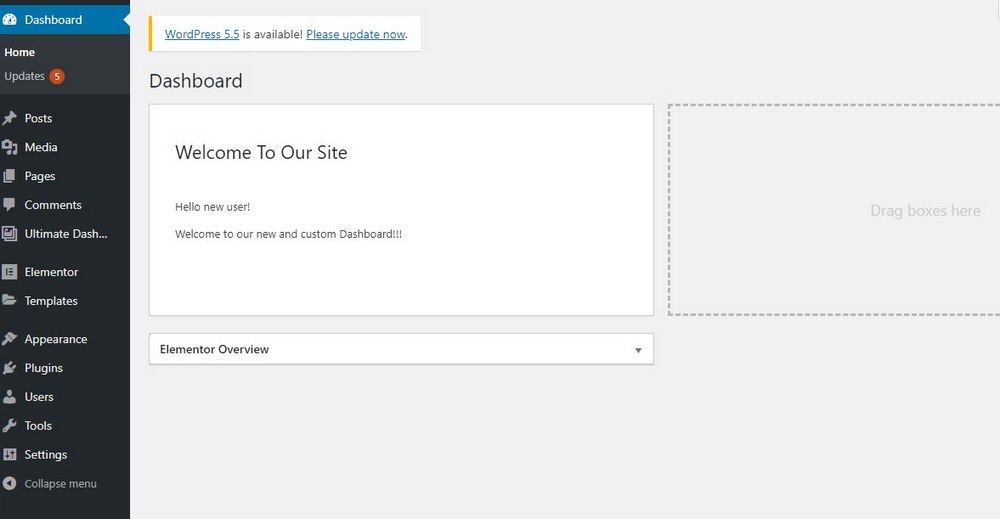 Since this plugin is free, it has limited features. Premium plugins will offer more options for creating custom widgets.
Change the WordPress Dashboard Theme
The free version of the Ultimate Dashboard plugin doesn't allow appearance customizations. So we're going to use the Everest Admin Theme Lite plugin to change the dashboard appearance. Again, you can avoid installing multiple plugins by using the premium version of the plugin.
After installing the Everest Admin Theme plugin, go to its General settings page. Here you have the options to change the background color of the dashboard and add a custom favicon.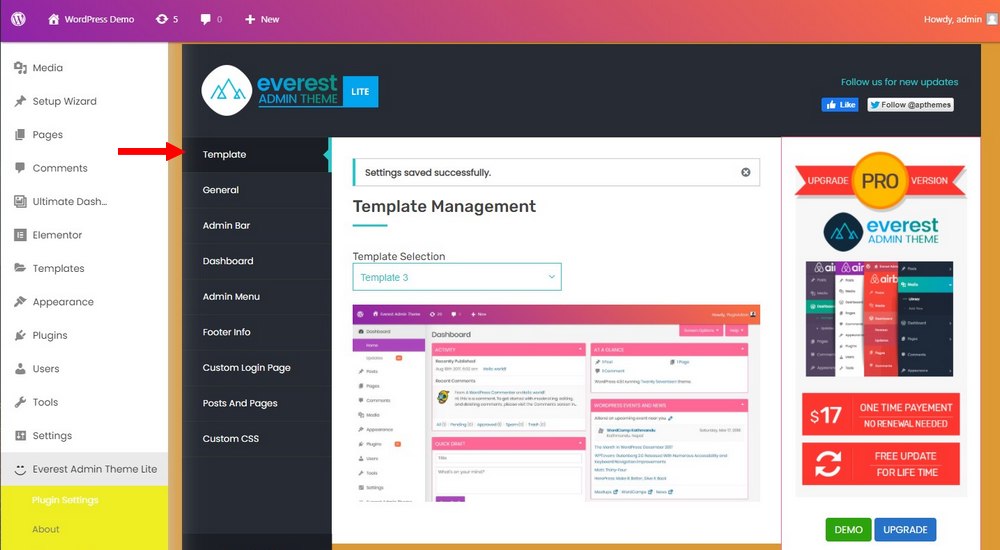 Or you can choose a template to completely change the design.
Organize Your Posts, Pages, & Media
When you have a large blog or a magazine filled with hundreds or even thousands of blog posts and pages, it can get quite confusing to organize them properly.
This is especially the case for multi-author magazine blogs and even for multi-vendor online stores. When managing such a website, you can use a plugin like Wicked Folders to improve the dashboard.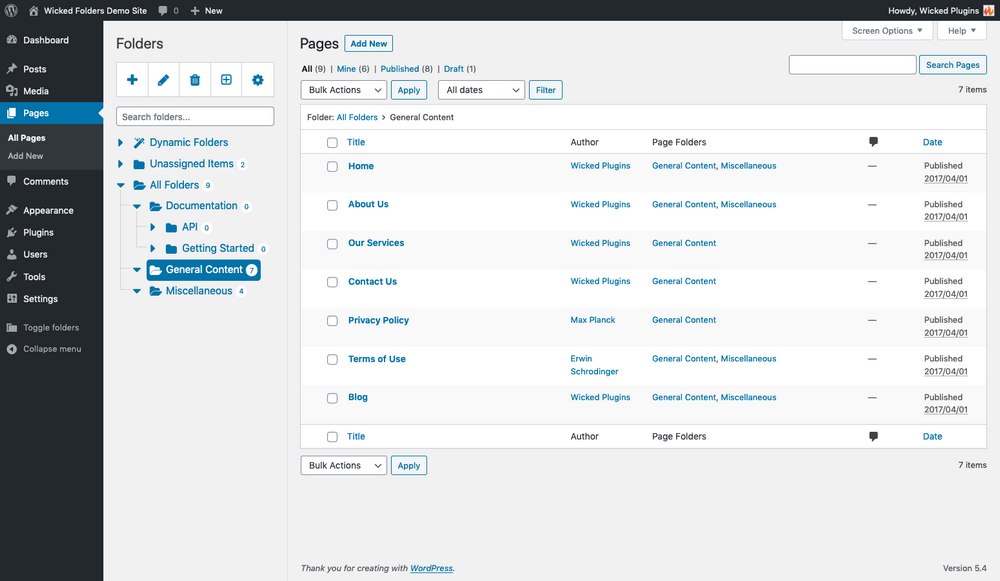 This plugin adds a folder system into your WordPress dashboard to let you easily manage your posts, pages, and the media library using folders. It will allow you to organize your content more efficiently.
Alternatively, you can also use the Real Media Library plugin to better manage your media library with advanced tags, collections, and folder systems. It comes with both a free version and a premium version.
In Conclusion
Hopefully, with the help of these plugins, you can now transform your membership site into a professional-looking branded platform.
And, as you can see, there's more than one way to design a unique experience to your customers and stand out as an authority in your niche. Obviously, using a premium WordPress theme with a beautiful design is not enough, you need to go above and beyond.
Looking for WordPress hosting? We use Kinsta. They offer world-class WordPress hosting, built to keep your website fast, secure, and always online.