45+ Best Classified & Directory WordPress Themes 2021 (Free & Premium)
Thanks to the items in this collection of the best classified and directory WordPress themes, creating an online listings website is now very straightforward.
Not sure where to start? Begin with our guide on how to build a classified directory with WordPress. All you need is one of these themes, WordPress, and a selection of the right plugins to build a fully functioning online directory with very little effort.
Whether you want to create a basic resource for your local area that lists your favorite places or build a large online directory for covering a huge geographical region, this collection of the best classified and directory WordPress themes will be able to help you.
In fact, thanks to the versatility of these themes, it doesn't really matter what type of directory website you want to build. Some of the items in this collection of the best directory and classified WordPress themes are perfectly suited to listing physical locations, while others are better for publishing online-only businesses.
Other themes in this collection make it easy for your visitors to register and start adding their own listings, whether that includes details about their business or classified adverts for the services they offer or items they wish to sell.
If you want to be rewarded for your efforts and start earning an income from your directory website most of these listings and classifieds WordPress themes include a range of monetization options. The best themes of this type allow you to create multiple pricing plans, each with their own set of features, while also giving you the ability to automate the process of managing new users, collecting payments, and accepting listings.
Online directories can be some of the most complicated websites to set up and manage (our tips for making an effective classifieds website can help!). However, with this collection of the best directory and classified WordPress themes, your project just got a whole lot easier.
4 Tips for Making an Effective Classifieds Website
Follow these tips to find a more effective theme for your classifieds or directory website. Or even to improve your existing website.
1. Straightforward Front-End Design
There are two types of people who visit directory websites— people who are selling items or services and people looking to buy them. Your website design should provide clear navigation to serve both these visitors.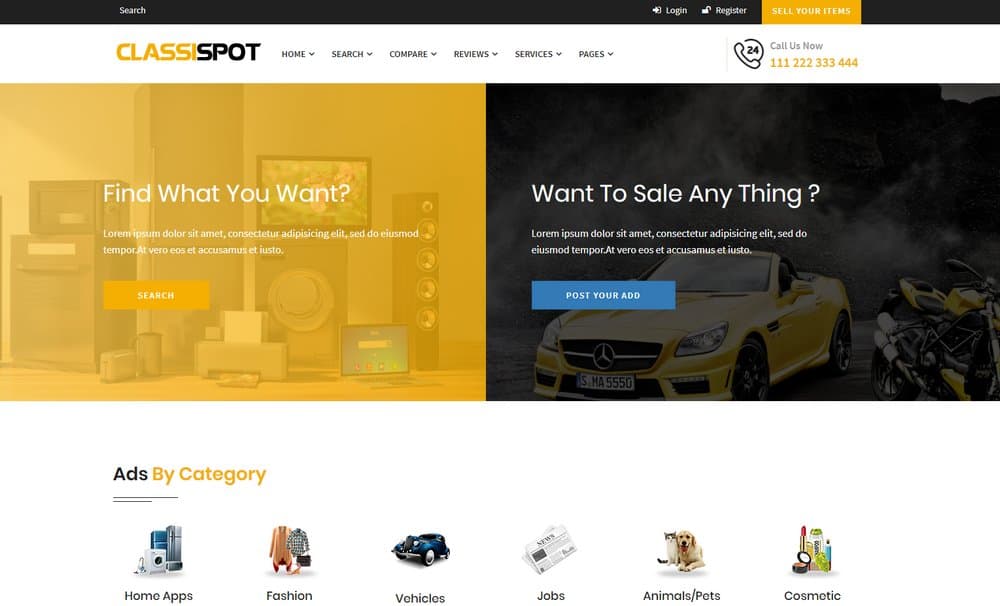 Design your homepage in a way that makes it easier to browse ads by different categories to easily find what the users want. And offer buttons and call to actions to let sellers quickly signup and post their ads as well.
2. Easy-to-Use Backend User Interface
The backend interface is where you'll be managing all the listings and classifieds in your directory. Adding all the right details like pricing, map locations, contact information for each listing can be a time-consuming task. But, it gets easier if you have the right WordPress theme.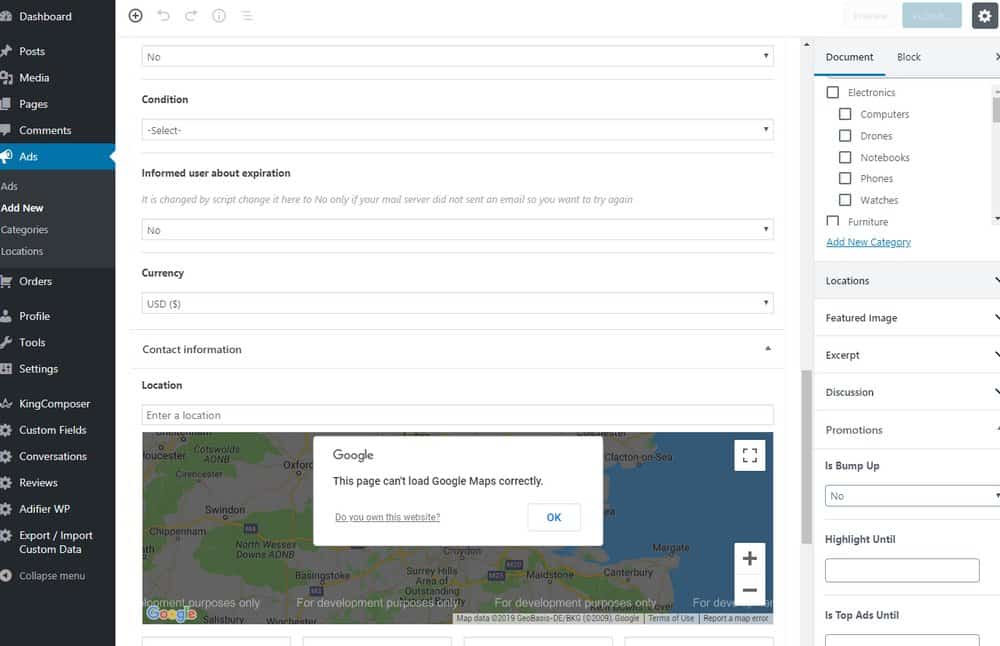 Make sure to pick a WordPress theme that has a simplified and beginner-friendly backend interface where you can enter all the details for the listings using an easy to use editor interface.
3. Use Membership Plugins
If you're planning on accepting user-submissions or creating a member-generated directory website with WordPress, you'll need to find a theme that supports membership plugins.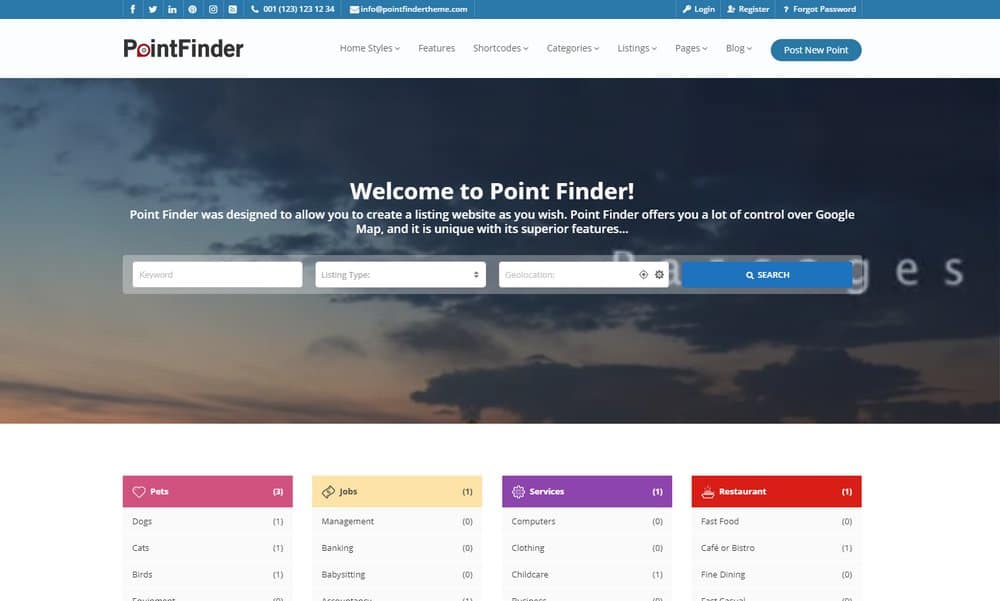 Plugins like bbPress and BuddyPress will allow you to build a proper system to accept submissions from users as well as to setup a user registration system to grow your community.
4. Simple Search and Filtering System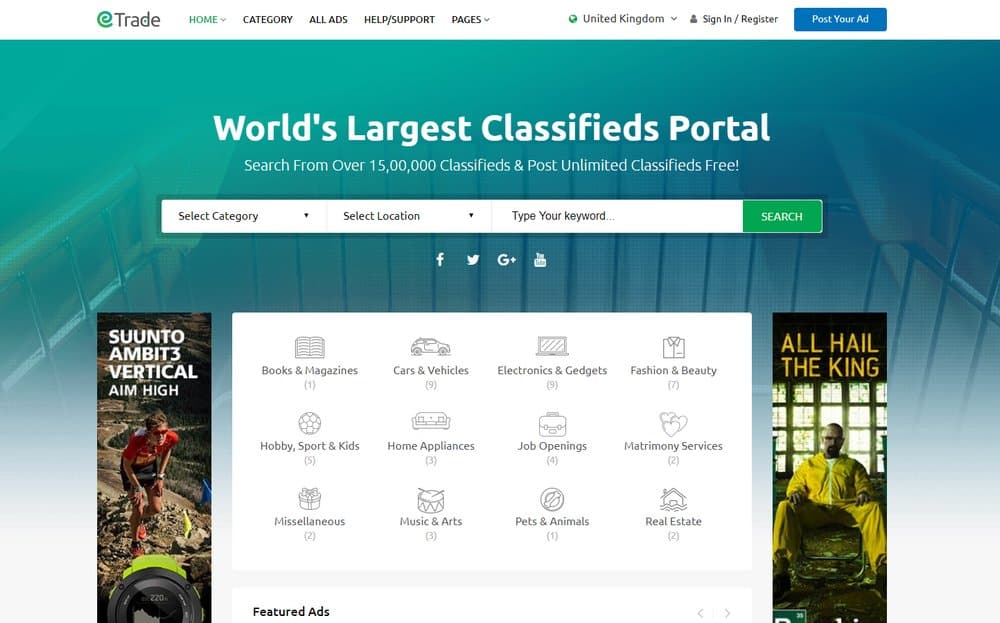 The search system takes a major part of every classifieds and directory website. Your website should have a search function that allows users to easily filter their search terms by location, product categories, and more to allow them to easily find specific ads and listings in your directory.