10 Small Business Website Design Examples (+ Theme Suggestions)
Are you struggling to come up with inspiration for your new small business website design? We'll help you find inspiration and steal a few ideas.
Sometimes, it's perfectly fine to steal an idea, style, or looks from an existing website and use them to design your own website. It's a strategy even some of the famous designers do.
The trick is not to copy and paste but to take inspiration and incorporate your own creativity into it. As Austin Kleon, author of Steal Like an Artist, says, "don't just steal the style, steal the thinking behind the style".
We rounded up some of the best business website design examples in this post to help you get a head start in your design process. Not only that but we also handpicked WordPress themes with similar designs for each example. Have a look.
Get everything you need to build your next website with one simple subscription. From $16 per month, get unlimited access to nearly 2 million WordPress themes, web templates, fonts, graphics, and photos.
1. Single Product: Meadlight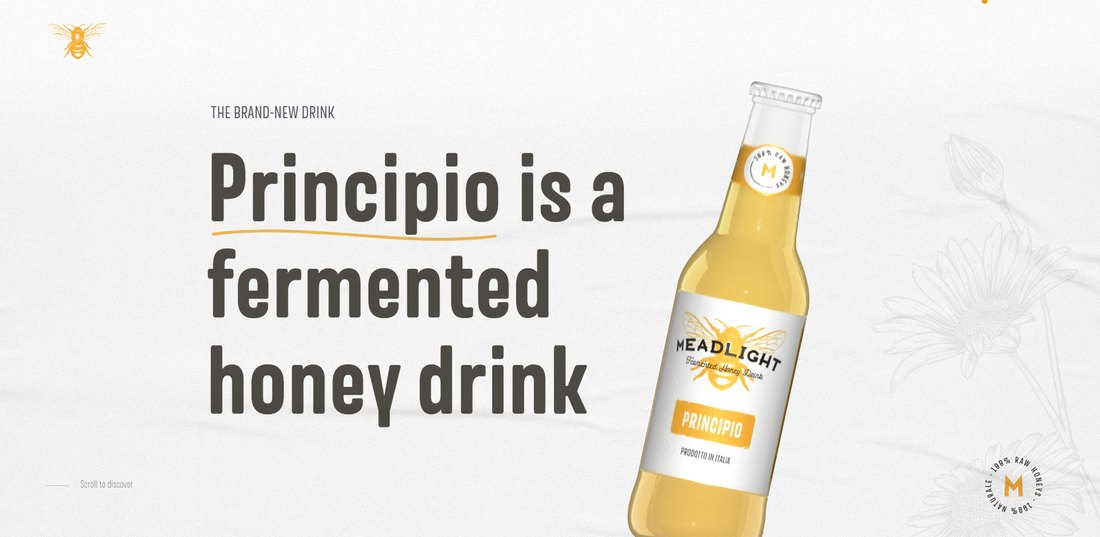 When designing single product websites, you usually have to think out of the box to find ways to bring more attention to the product. Meadlight website has accomplished that goal quite beautifully.
The site uses a brilliant color palette to effectively highlight the product above everything else. And uses creative scroll animations to make it feel like the bottle is rolling across the screen.
It also details all the features and benefits of the products throughout the website in a very entertaining way.
Recommended Theme: EScoot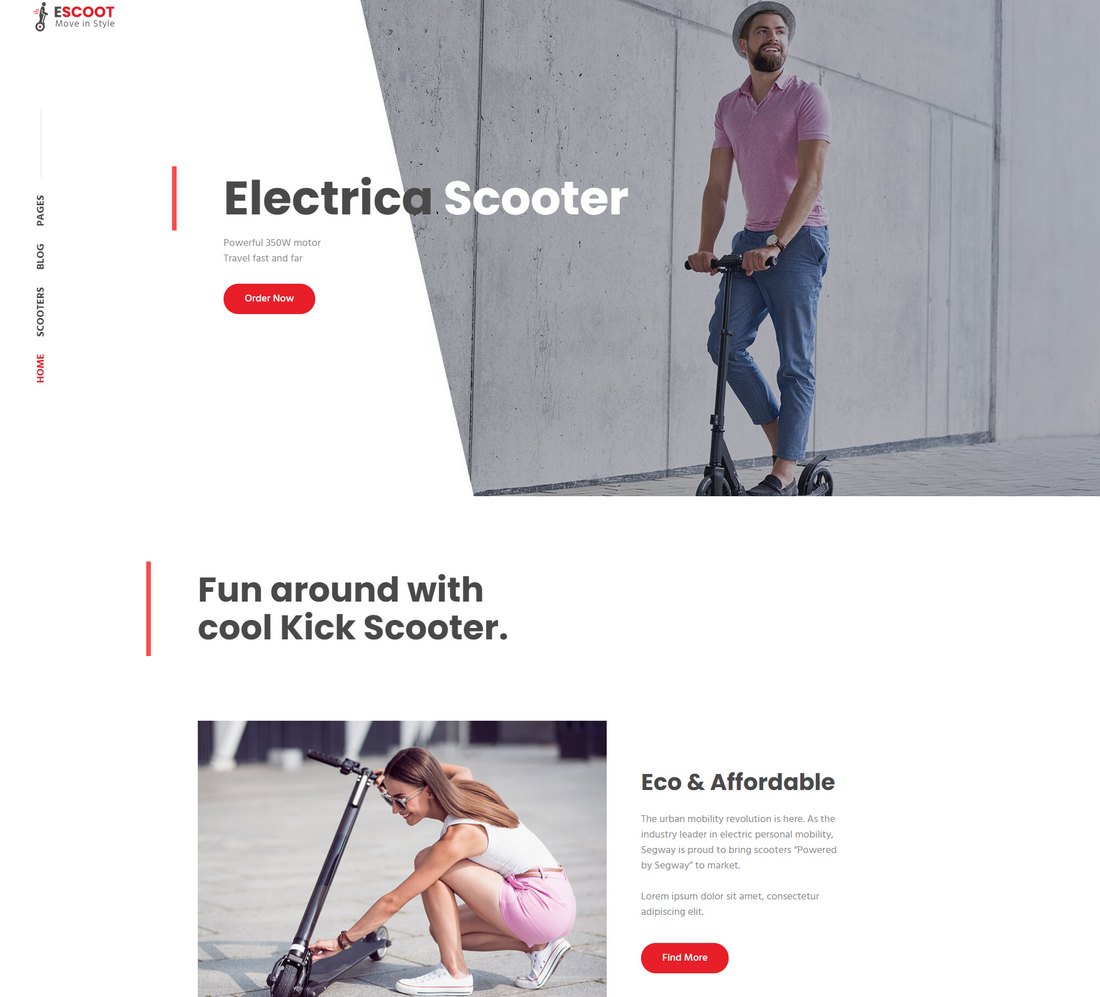 Creating animated effects in WordPress, like the ones you see on Meadlight website, is quite difficult. You'll rarely find those types of effects on pre-made WordPress themes.
However, if your goal is to showcase your product effectively, EScoot is a great theme you can use for the job. It's designed just for single product websites. All you need to do is change the images and colors and you could use this theme to promote any type of product.
2. Educational: IASTI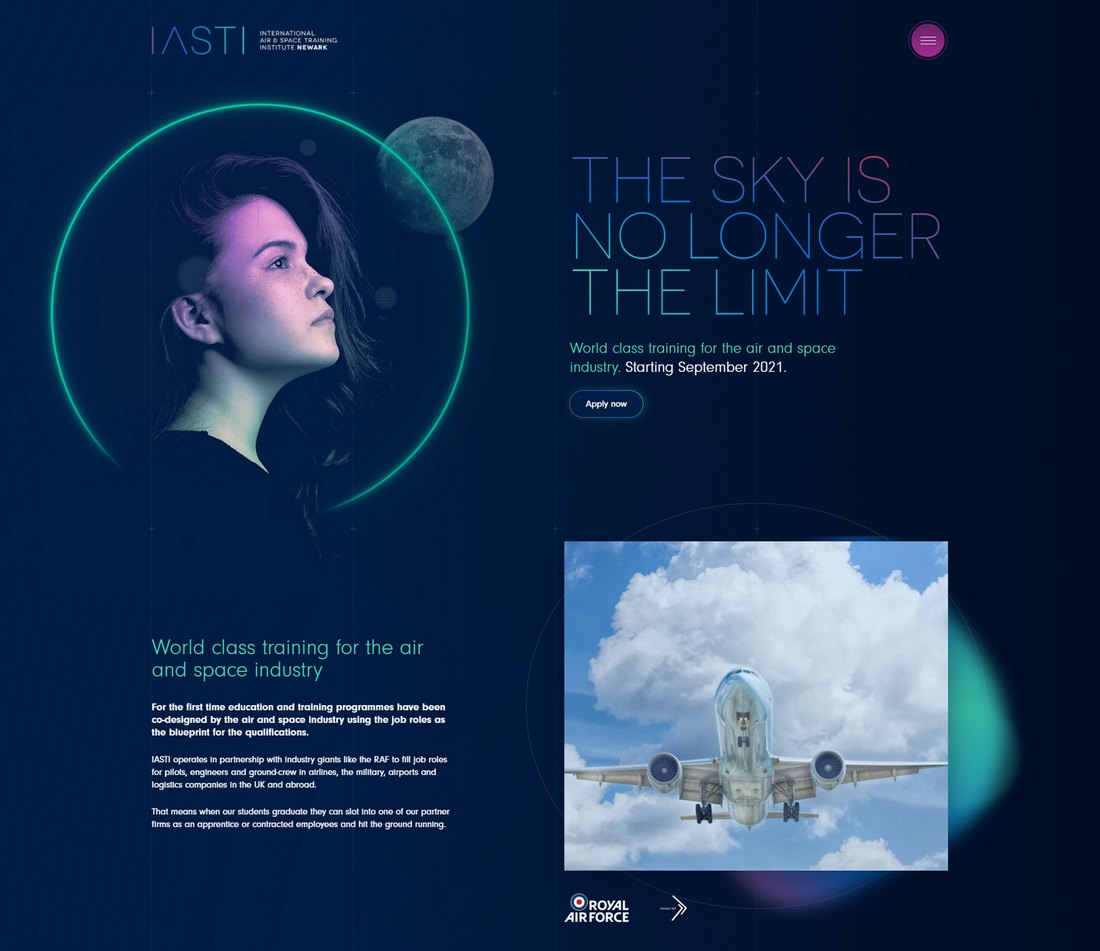 Most websites for educational institutes and academies usually look the same. They all have the same layout and color palette. That's why the website for IASTI caught our attention.
For a website that represents an air and space training institute, this site captures the mood perfectly to create that sense of exploration through its design.
Everything from the gradient colors to font choices and content layout comes together to create this brilliant website.
Recommended Theme: Qwery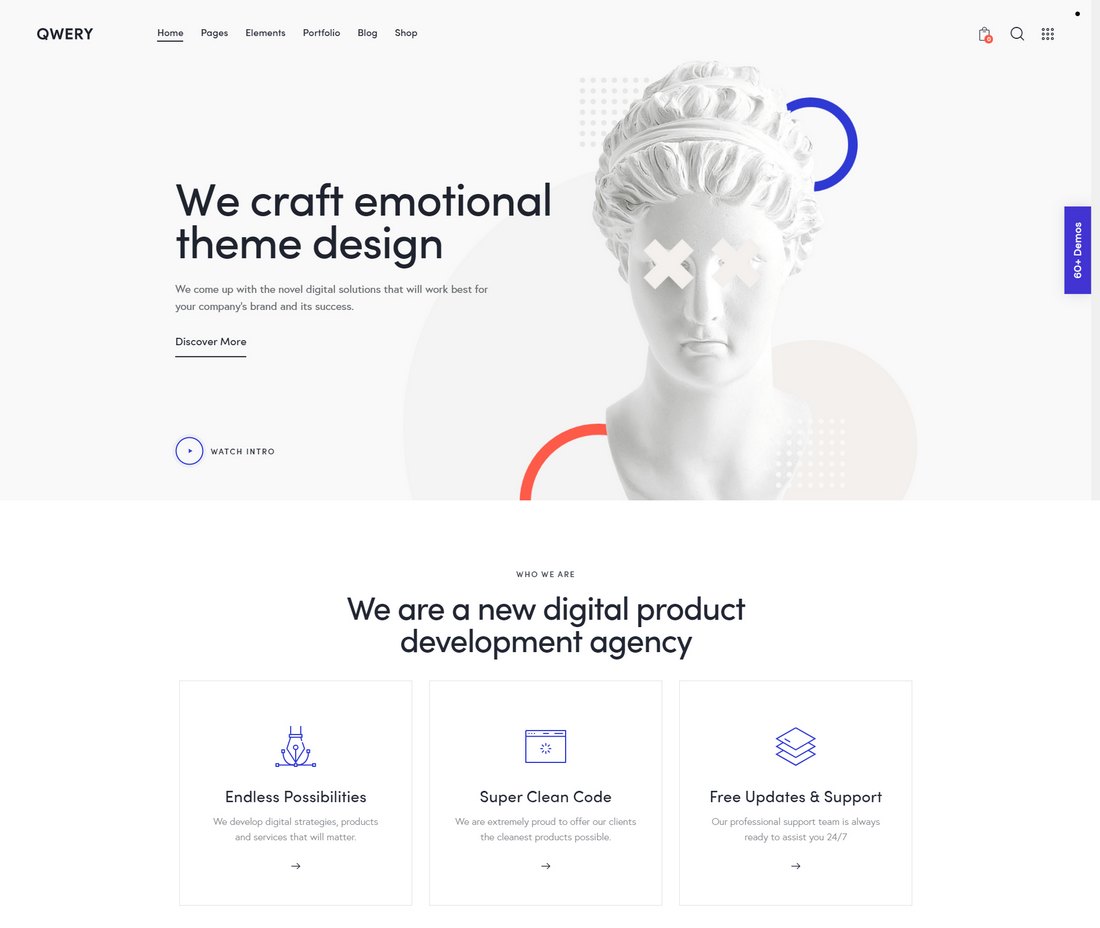 It's not every day you get to design a website for an air and space institute. So we wanted to feature a WordPress theme you can use to make websites for various other small businesses that share a similar layout to the IASTI website.
Qwery is a multipurpose theme that includes many different homepage layouts to choose from. You can make all kinds of business websites with this theme.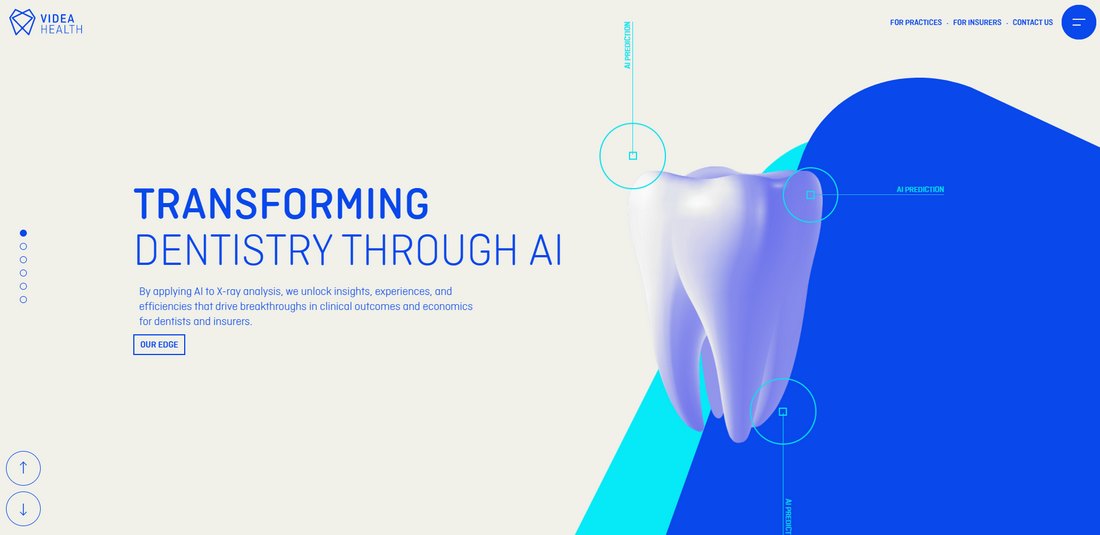 Conveying your message clearly through a minimal design is the right approach to take when designing websites for startups. Videa Health is a good example that shows how it's done.
This site uses a section-based layout to make the website feel like a slideshow that reveals details about the business one key point at a time.
It's a good approach for introducing a new business concept without overwhelming the user by bombarding them with information.
Recommended Theme: Softwerk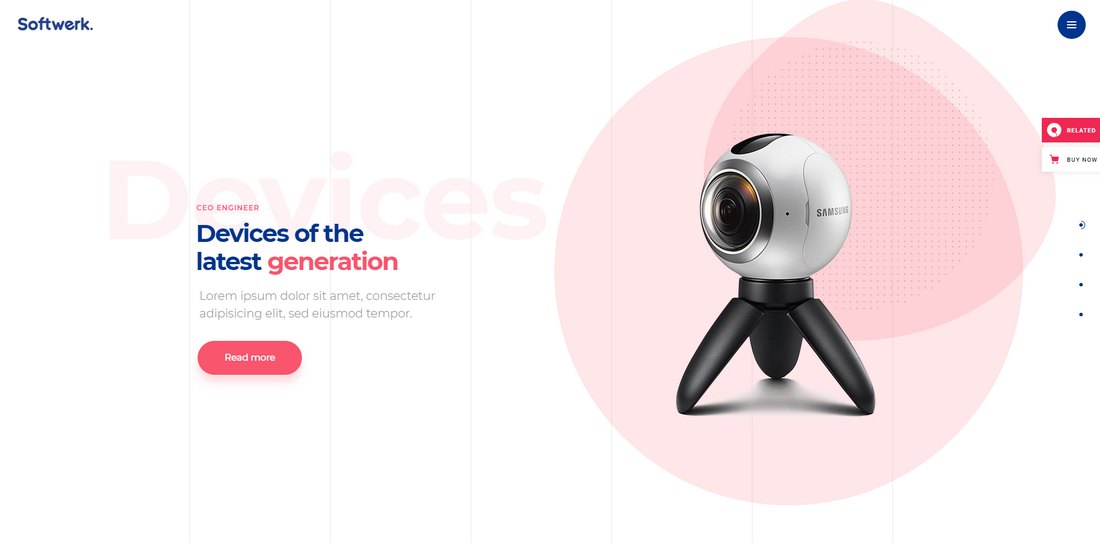 Softwerk is a WordPress theme made specifically for creating startup websites. It includes many different styles of homepage designs. One of the homepage templates has a section-based layout that's very similar to the design style of the Videa Health website.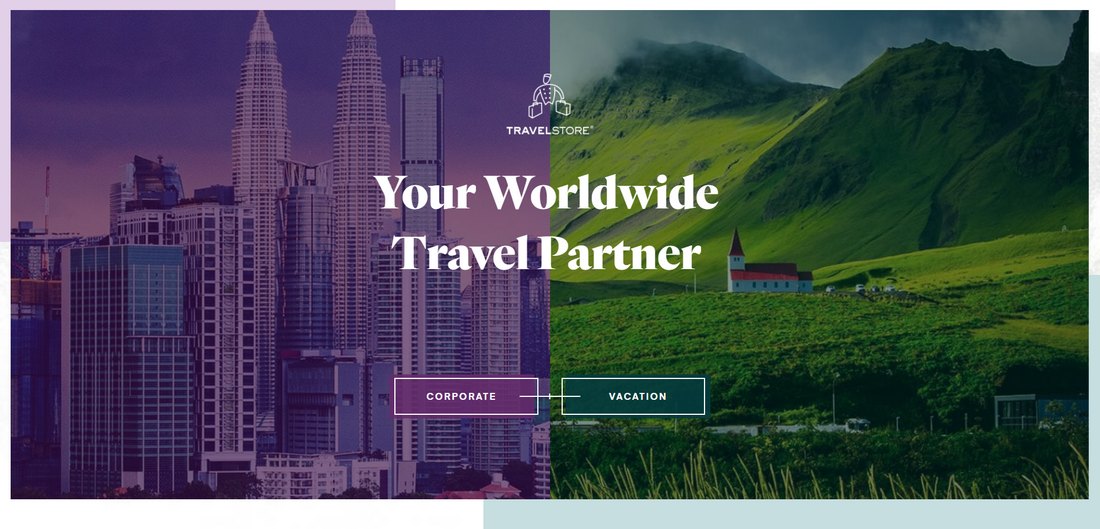 How do you create a website for a travel agency that handles both business travels and vacations without over-promoting one over the other? Well, you can split the site in the middle.
It may seem like an odd choice but TravelStore website does a great job of promoting both aspects of its travel services with a split-screen header design.
When you hover over a section, it directs you to a page that shows more details about the services related to each plan. It's a well-executed business website design.
Recommended Theme: Roam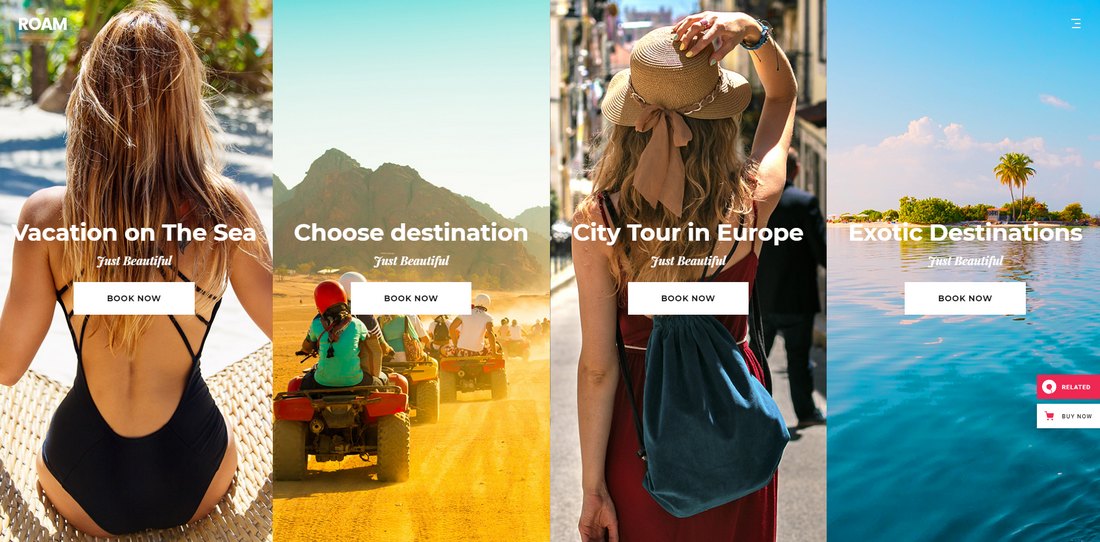 Why only split the website into two sections when you can split it into four sections. Roam is a WordPress theme for travel agencies.
It includes multiples styles of homepage layouts, including this unique design that offers a four-way split-screen for promoting multiple packages and services of your travel agency.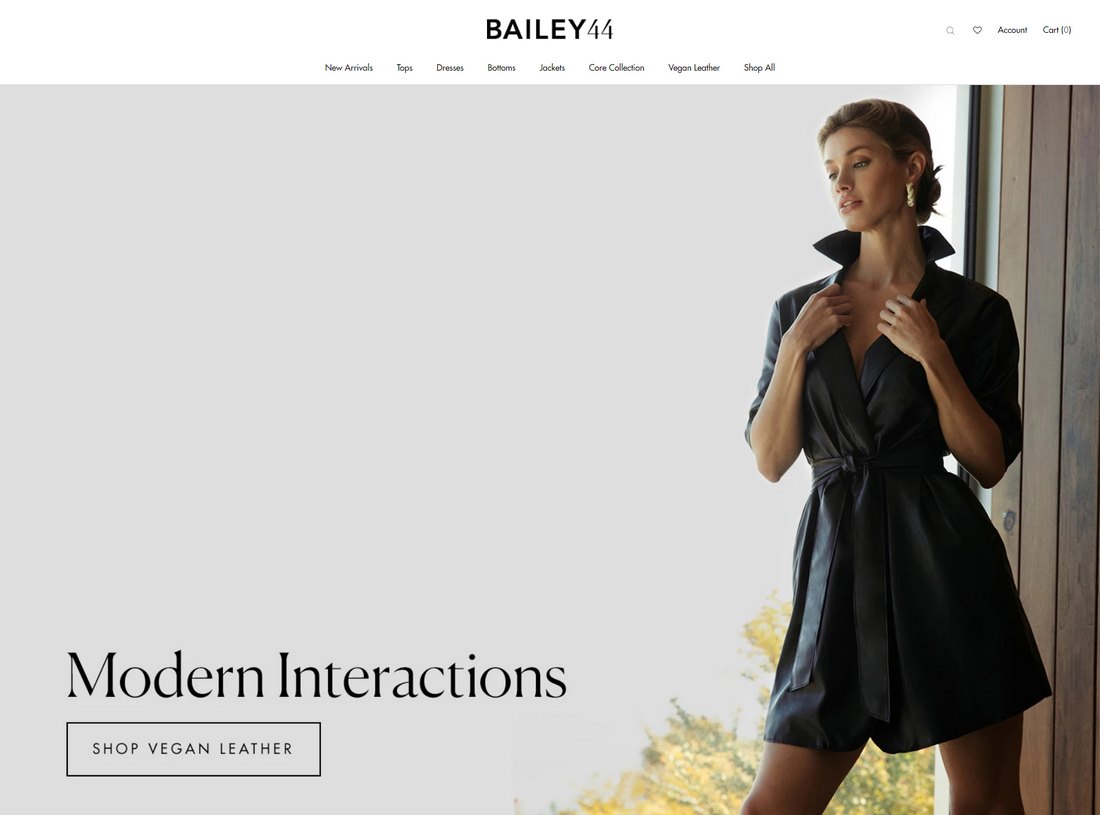 Clothing shops and fashion brands that handle niche products find creative ways to build websites that attract attention. As well as to make the site stand out from the crowd.
Bailey 44 clothing store is a great example that shows a simple and elegant way to showcase apparel items without using traditional grid layouts or adding clutter to the design.
The shop highlights the products that show how they're different from the rest and maintains a clean layout to give more attention to its large product images.
Recommended Theme: Makao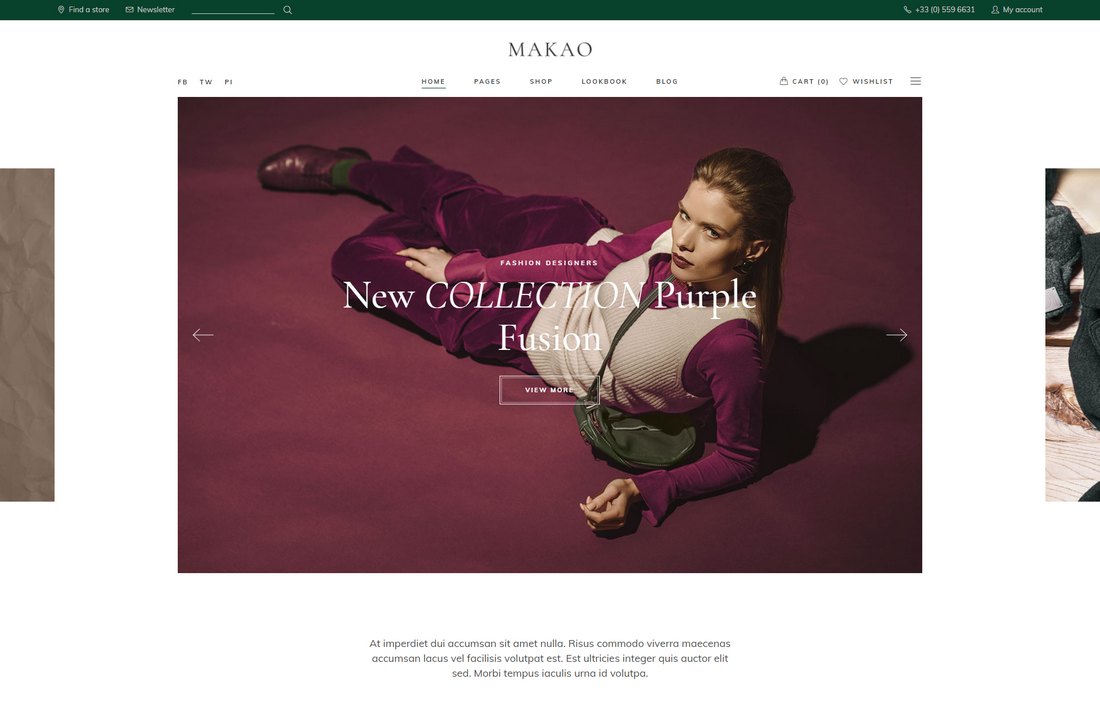 With the Makao WordPress theme, you can design a similar website to Bailey 44 with the same elegant style of layout. The theme comes with multiple pre-made homepage designs so you'll have more options to choose from as well.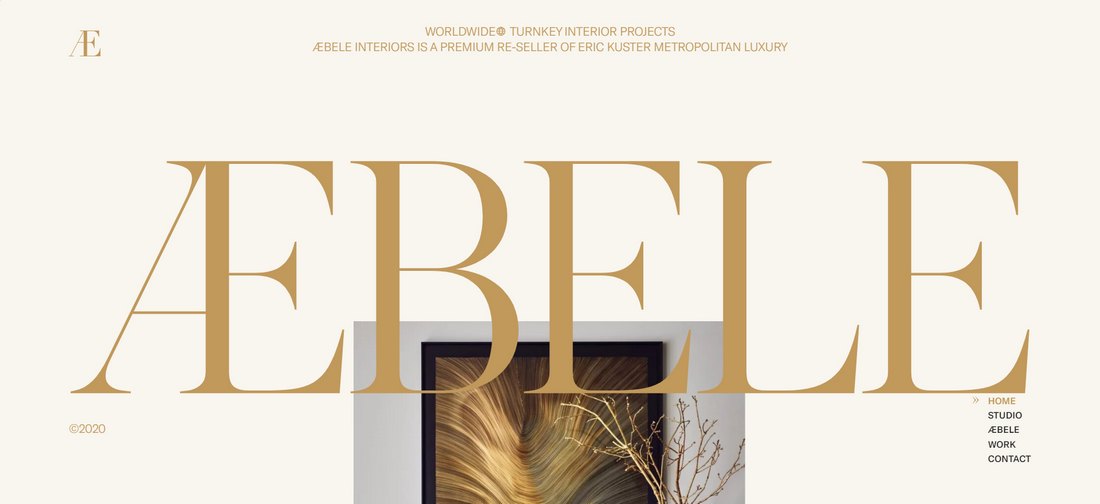 Interior design websites have some of the most amazing designs that mesmerize you with stunning photos and animations. The AEbele Interiors website is just one of the many businesses that have such an amazing design.
An interior design business that handles luxury products needs a website that looks the part. And that's exactly what AEbele Interiors does with its website. It's designed to make a great first impression with unique content design, animations, and minimalist layouts.
Recommended Theme: Entré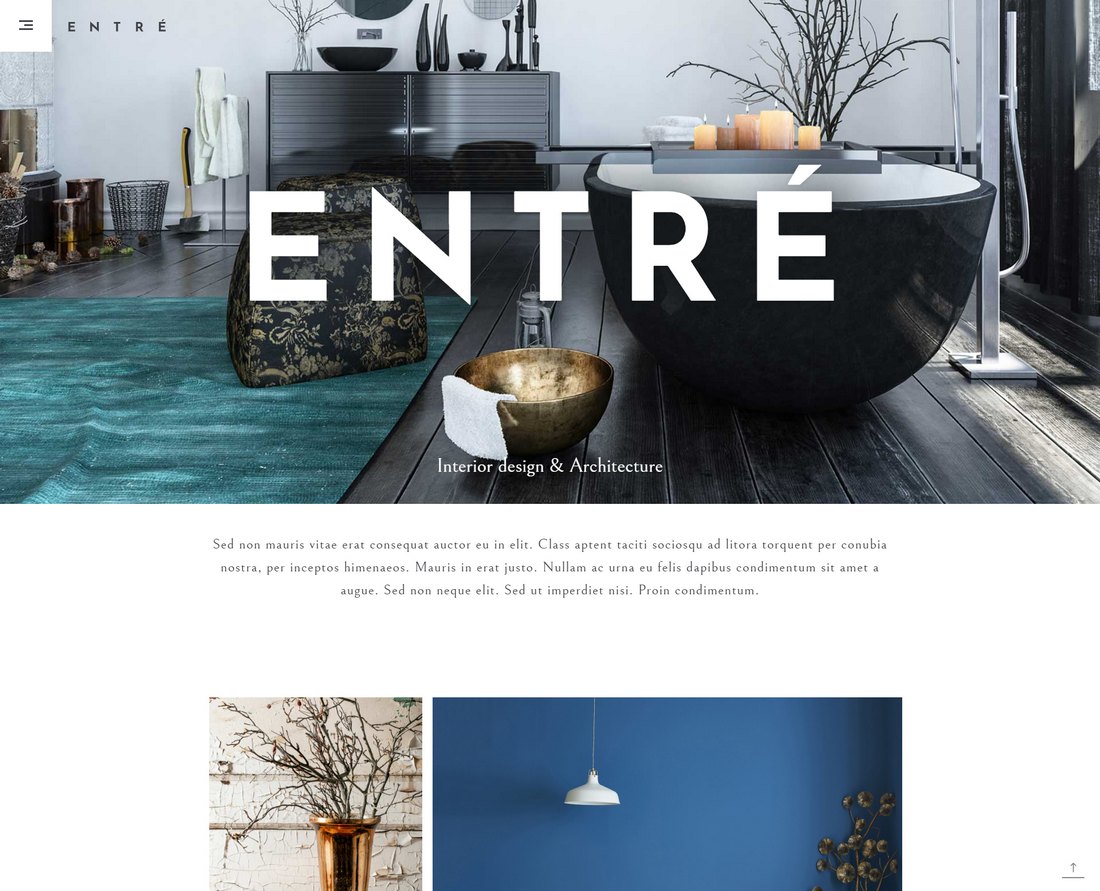 Using the Entré WordPress theme you can create beautiful websites for interior design and architecture firms. It includes many homepage designs with elegant, luxurious, and minimal layouts.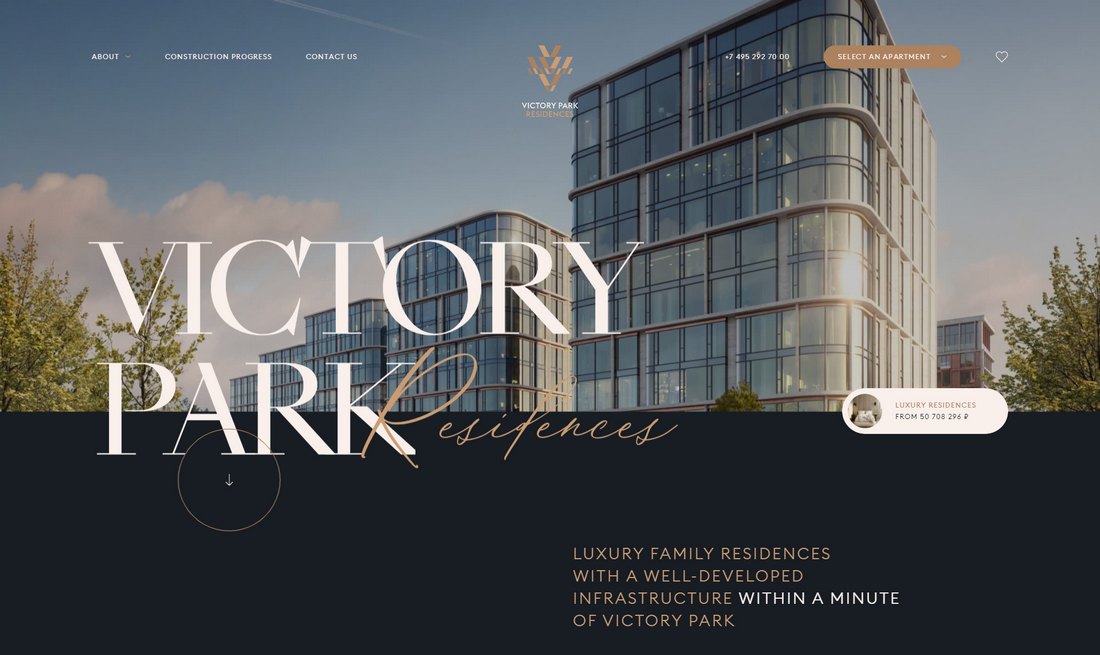 Whether you're selling luxury apartments or real estate property, a beautifully designed website goes a long way to help build authority for your agency.
If you can build effective websites, like this site for Victory Park Residencies, the task of attracting the right clients and customers will be so much easier.
The big bold fonts, stylish color scheme, and large images used in this website design are what give it an elegant luxury look and feel.
Recommended Theme: Fokkner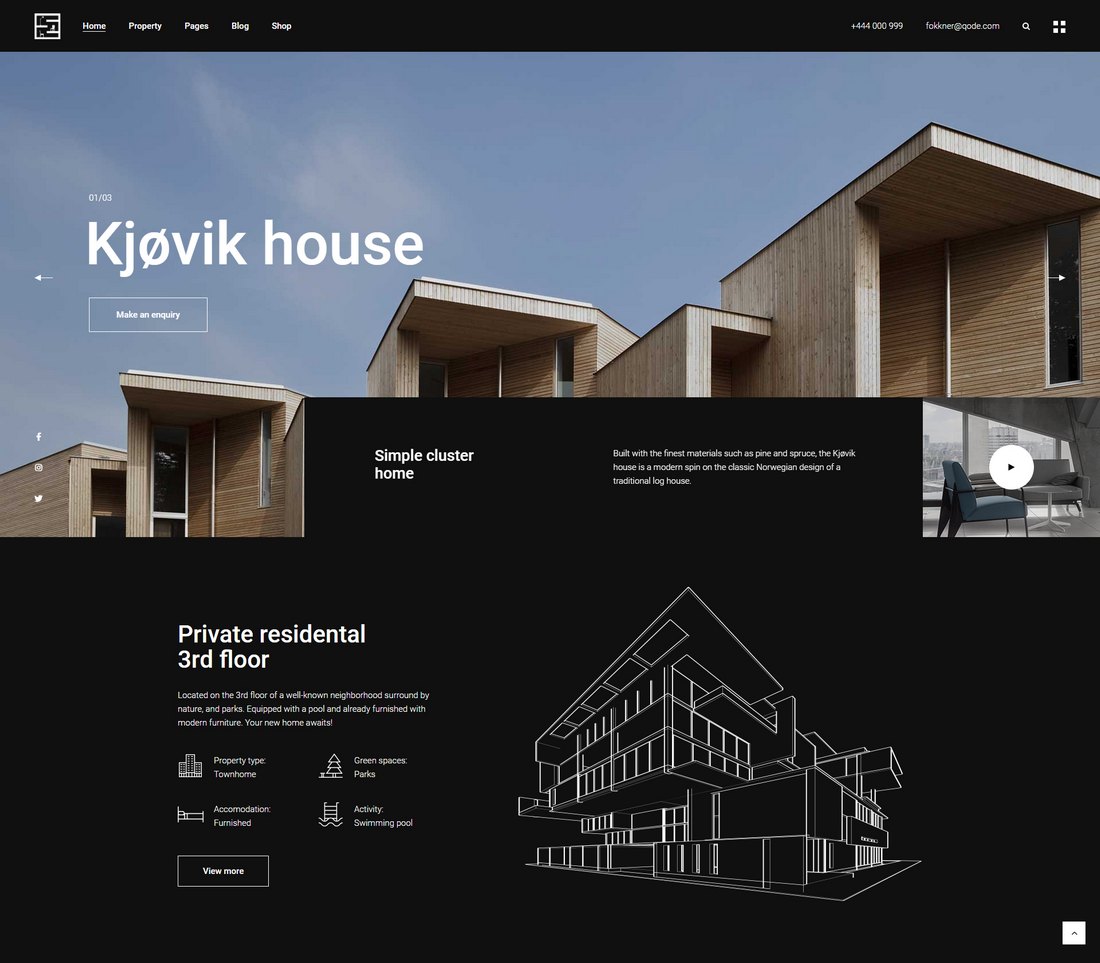 Fokkner is the perfect WordPress theme for building websites for real estate and property businesses. It gives you many choices for finding the right design that matches your branding.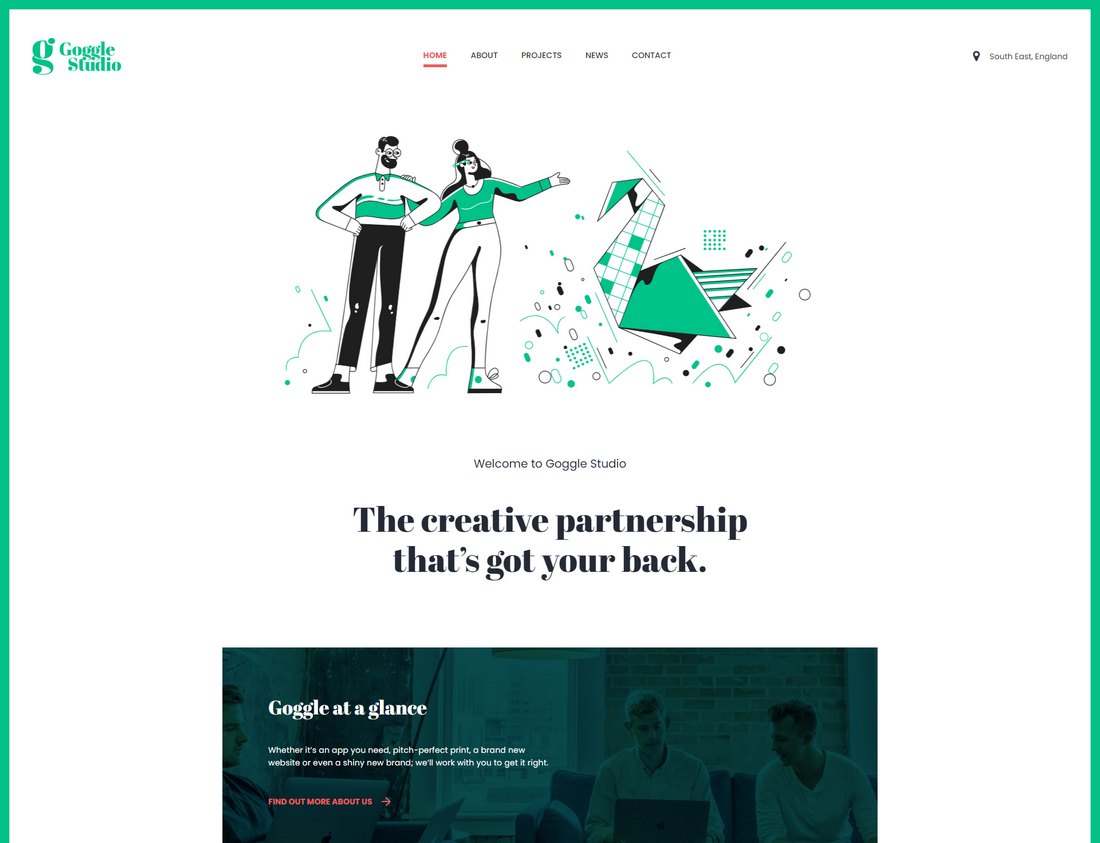 Simple and minimal website designs with creative illustrations are a popular approach used in agency websites. The Goggle Studio website uses the same concept but does it really well.
Using plenty of white space and soothing colors, the Goggle Studio website creates a more focused environment to promote its brand, services, and portfolio. This simplicity makes both the website and business look more authoritative.
Recommended Theme: Ohio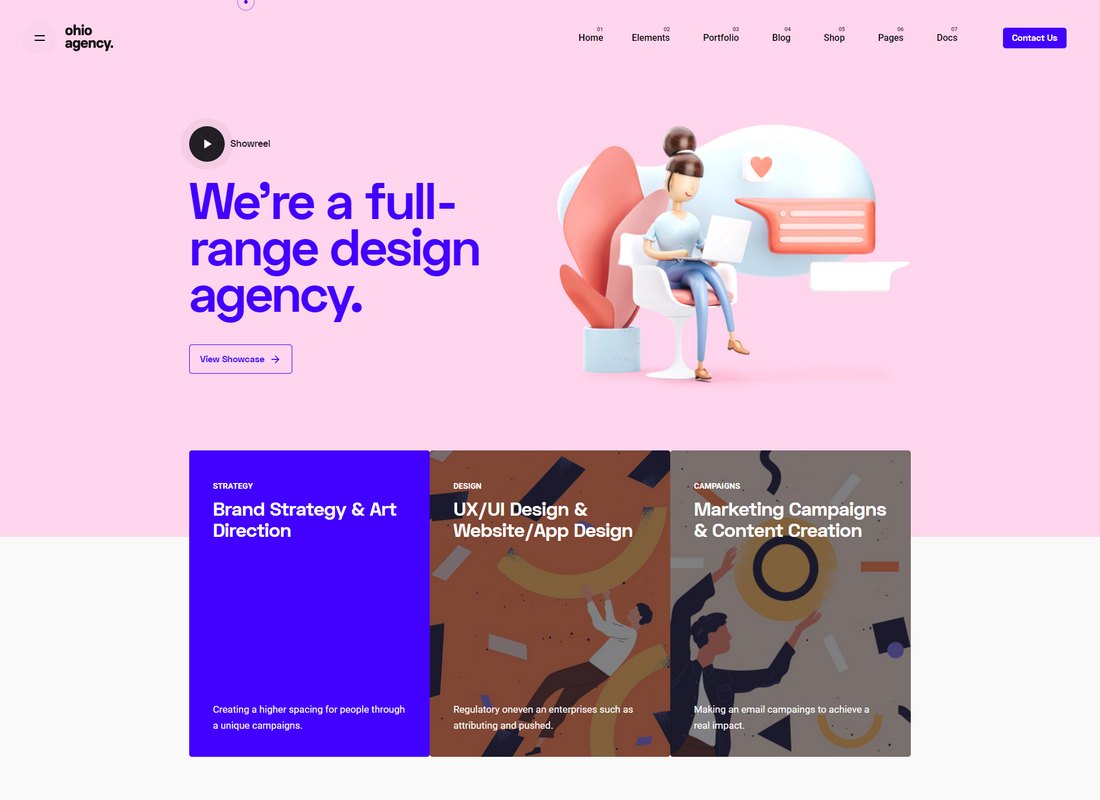 With the Ohio theme, you can build websites for various types of design and creative agencies. It includes homepage templates with minimalist portfolios, dark color themes, and colorful illustrations.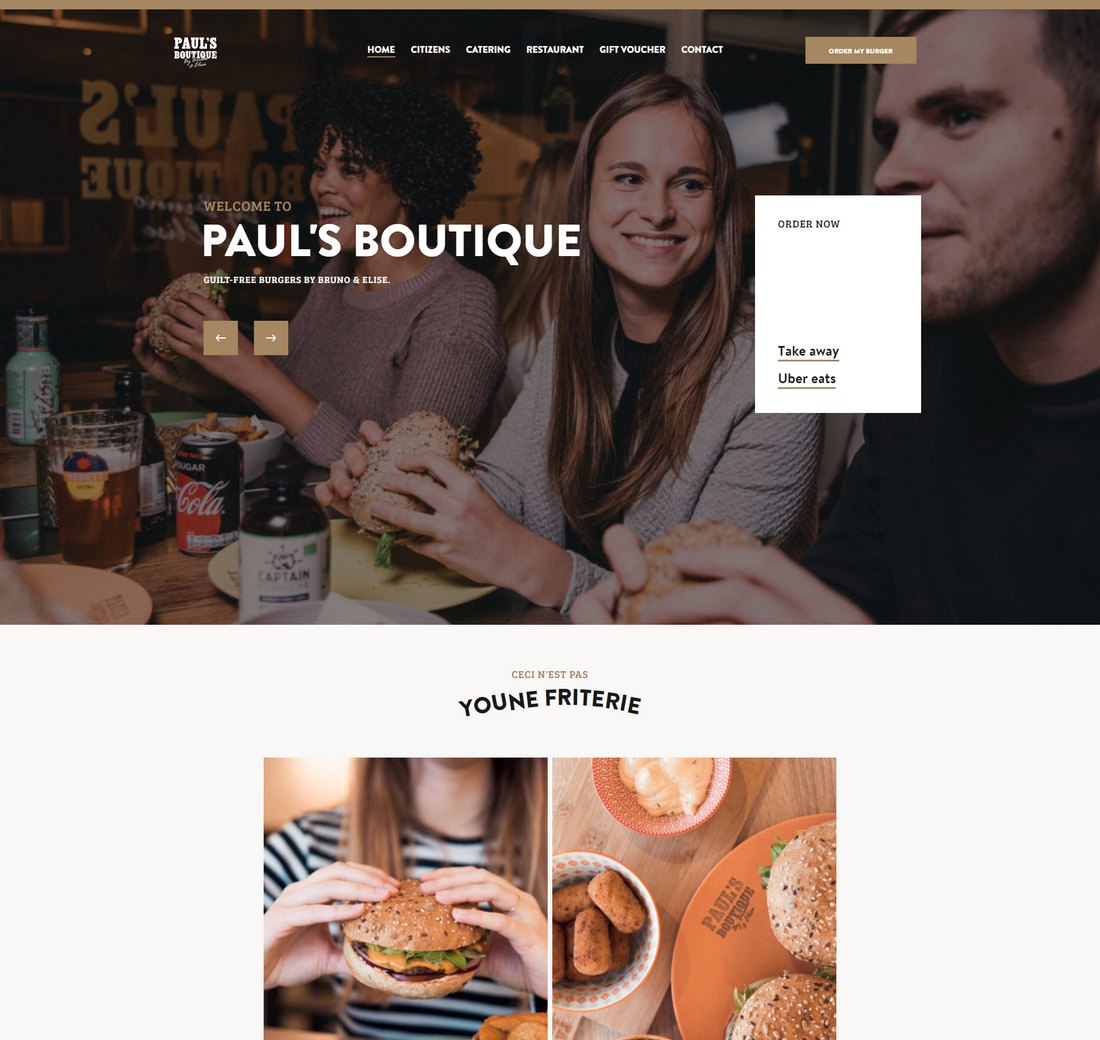 If you're looking for inspiration to build a website for a small restaurant, you could learn a few useful lessons from the Paul's Boutique website.
This site uses a simple yet effective layout that gives clear call to actions (CTAs) for the customers to find what they want. It's especially a more effective design for restaurant and fast-food businesses that are switching online-only shops.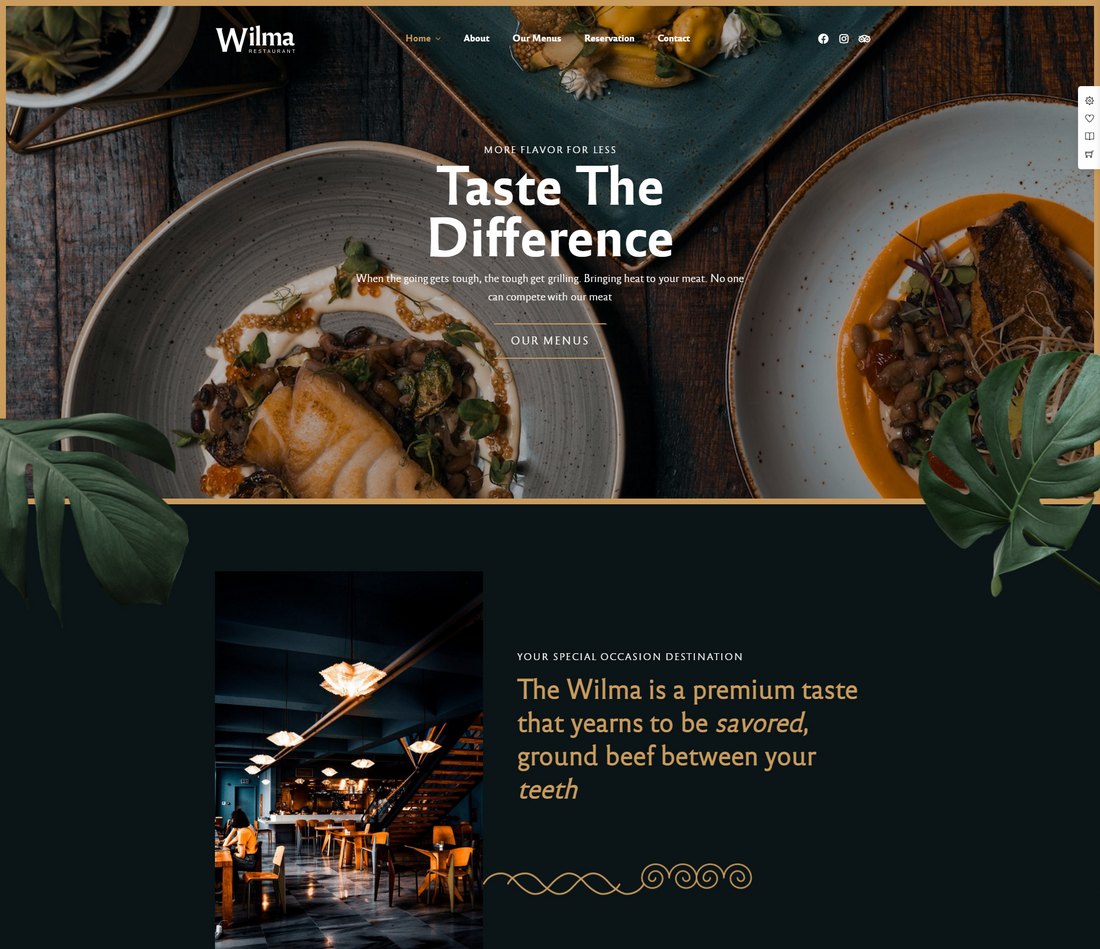 The Grand Restaurant WordPress theme will help you design a great-looking website for your restaurant or fast food shop with modern and attractive designs. It includes multiple homepage templates to choose from.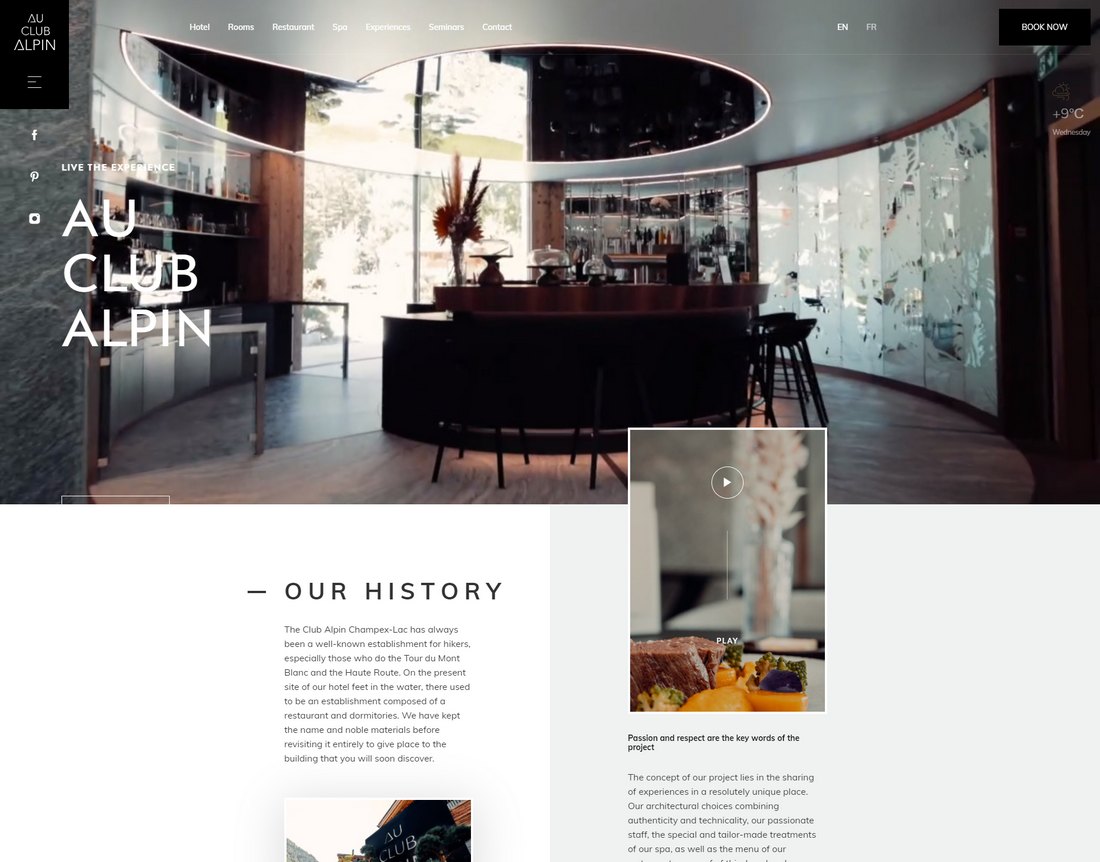 Video headers are an effective option for promoting the facilities of a hotel. If you want to see an example of how it's done, take a look at this website.
Au Club Alpin uses an elegant layout for showcasing the best features of the hotel and highlights some of its facilities throughout a clean content layout.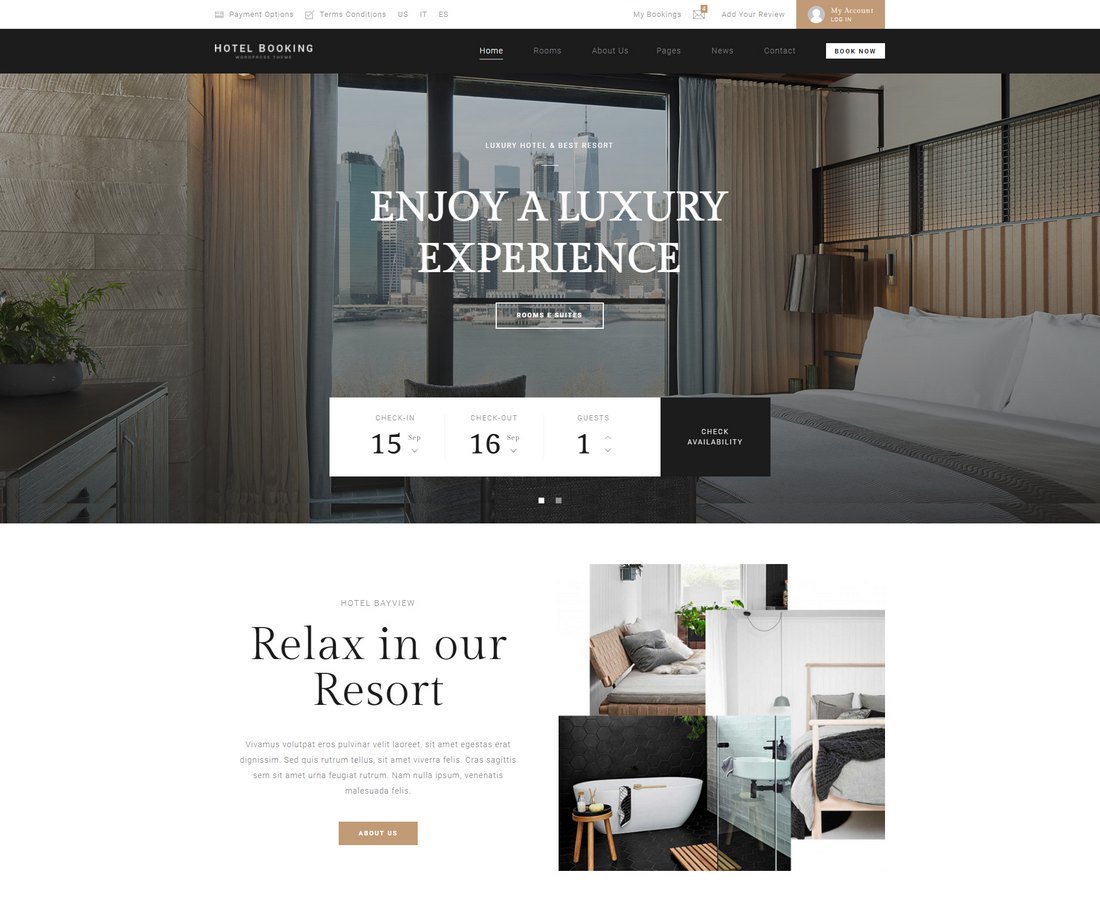 Whether you're operating a small BnB or a hotel, the Hotel Booking theme will help craft an elegant website for your businesses. It includes a booking system and 3 different header styles to choose from.
In Conclusion
With the help of powerful page builder plugins, you can now build amazing business websites with WordPress without any coding. If you want a design that's easily customizable, then be sure to look for themes that are built with page builders.
You can find more great designs in our best business and corporate WordPress themes collection.
Looking for WordPress hosting? We use Kinsta. They offer world-class WordPress hosting, built to keep your website fast, secure, and always online.