40+ Best WordPress Themes for Blogs & Bloggers 2021
Finding the right theme to make different types of blogs can be a challenging process since there are so many choices out there. To make it easier for you, we handpicked a collection of the best WordPress themes for blogs with various styles of designs.
Not all blogs look and work the same. And there are different kinds of designs made for creating specific types of blogs. For example, if you're making a personal blog, using a minimalist theme with more focus on content is the right choice. But, a theme with a grid-based homepage and a sidebar is the ideal choice for a magazine style blog with multiple categories.
We made sure to include a mix of themes in this collection that you can use to make all sorts of blogs using WordPress, along with our tips for building a blog using WordPress. We carefully picked the themes that come with the best responsive designs, support for popular plugins, sidebars with space for ads, and themes with modern and stylish layouts.
5 Tips for Building a Blog Using WordPress
Follow these basic tips to build a more effective blog using the most popular CMS in the world.
1. Use Managed WordPress Hosting
The first step to making a WordPress blog is buying hosting for the website. Unfortunately, this is where many users make the wrong choice by using the cheapest or the most popular hosting provider to host the website.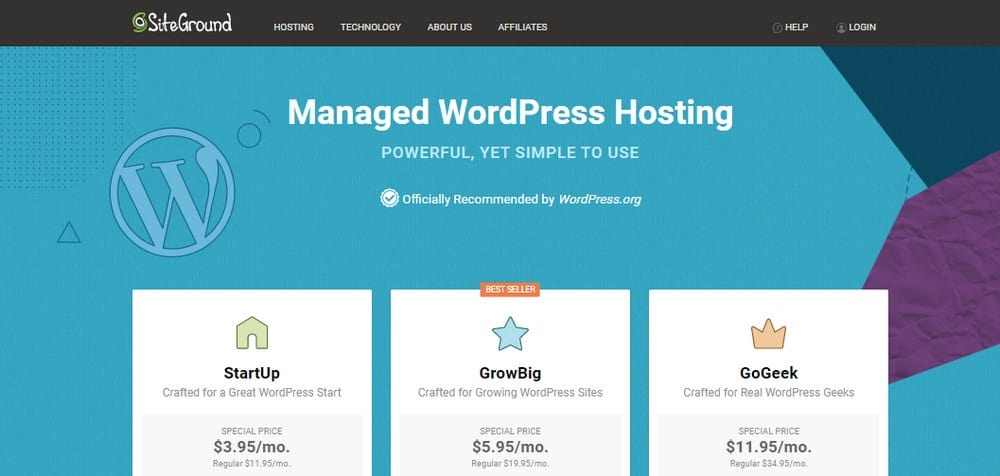 When it comes to building WordPress website, there is a special type of hosting plan called managed WordPress hosting you should choose to get the most out of your website. Managed WordPress hosting plans allows you to host your website on servers specially optimized for the WordPress software, making your website perform faster and better.
These managed WordPress hosting plans can be expensive, but platforms like Siteground offers much more affordable managed hosting for WordPress websites starting at just $3.95 per month.
2. Pick a Gutenberg-Compatible Theme
WordPress introduced a new block-based editor with the WordPress version 5.0. This editor allows you to create more creative and advanced blog posts with better styling and layouts.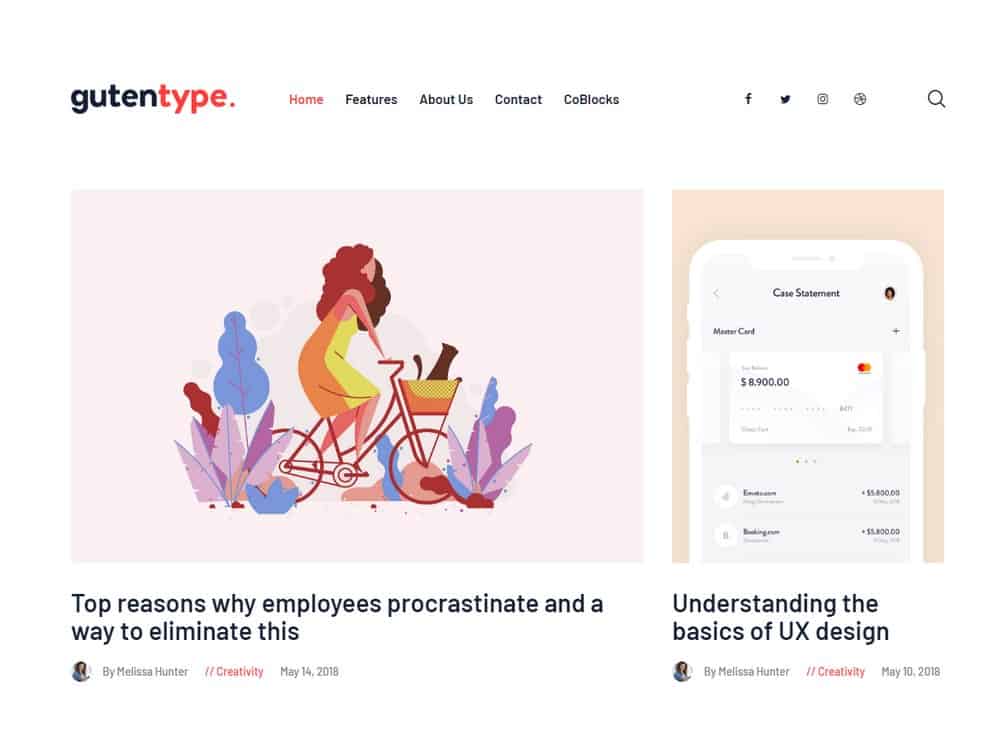 Not all WordPress themes are fully compatible with the new Gutenberg editor. When you're choosing a theme for your blog, make sure it's compatible with Gutenberg to future-proof your blog.
3. Install the Right Plugins
Plugins allow you to add better features and functions to your blog and website. Certain WordPress plugins, like Yoast SEO and Akismet are must-haves for optimizing your blog posts for search engines and fighting comment spam.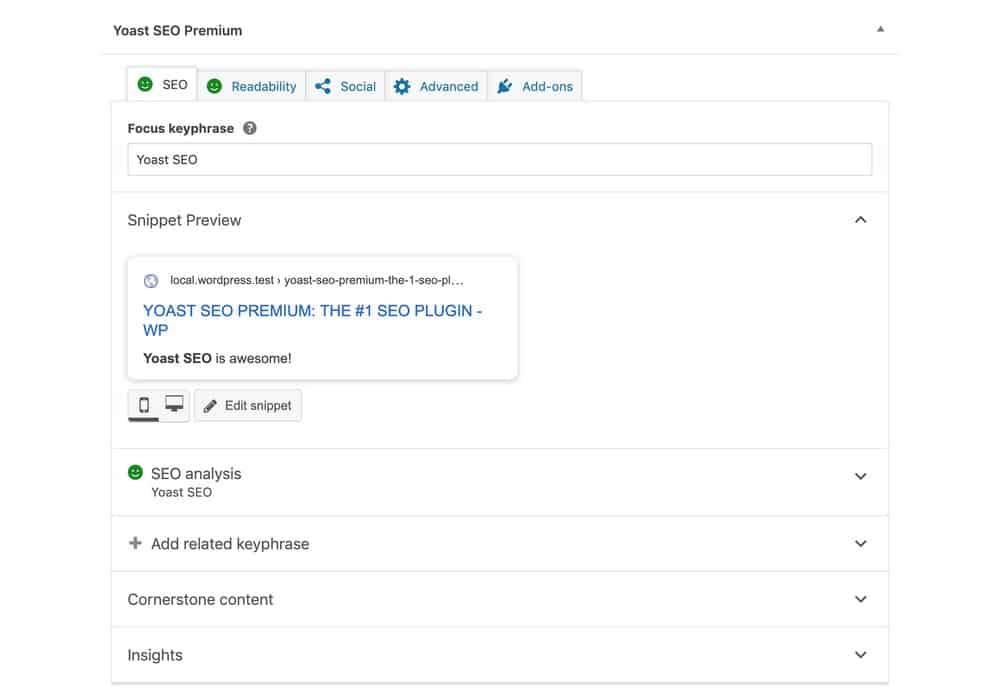 However, keep in mind that there should be a limit to the number of plugins you install on your blog. Having too many plugins can slow down your website load times and put more pressure on the server load.
4. Take Advantage of Page Builders
Page builder plugins let you design and build pages on your WordPress website without web design experience. These plugins add a new editor to WordPress where you can build pages using a drag and drop editor.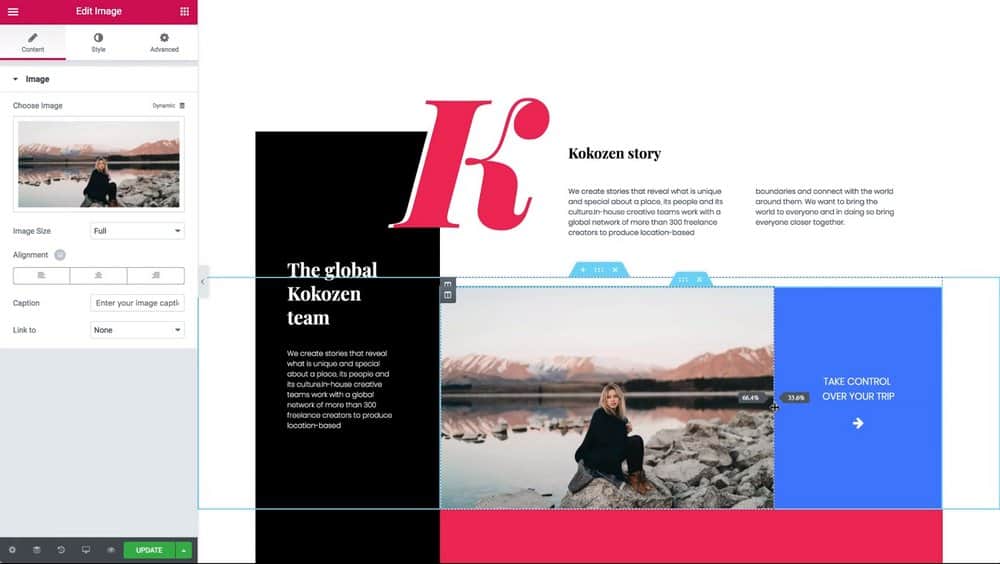 Page builders are also useful when making landing pages and lead capture pages for your blog. If you plan on selling products or growing an email list, a page builder will help you make better landing pages to convert more visitors.
5. Keep Everything Up-To-Date
Due to its popularity, WordPress often becomes the target of hackers. To keep your site safe and keep hackers at bay, you should always make sure to update your WordPress software to its latest version and keep all the plugins up-to-date. Setting up a backup system will also help.
Of course, if you chose a managed WordPress hosting provider, you won't have to worry about many of these headaches as they automatically update WordPress and do daily backups of websites to keep the sites safe.