35+ Best Wedding WordPress Themes 2020 (Free & Premium)
Your beautiful wedding day deserves a beautiful website. Choose from one of these wedding WordPress themes for a fantastic wedding, honeymoon, or engagement website that can serve as a guestbook, RSVP, or diary.
Having a beautiful website to accompany your wedding day is becoming more and more common. It can be the perfect way to tell guests about your special day, share the schedule for what's going on, recommend transport and accommodation, share a gift list, and much more. And it can cut down on all the paperwork you need to include with the invitation you send out! A great starting point is our guide on how to build a wedding website with WordPress!
Of course, you're going to want a website that matches your look-and-feel for the day, and that shows some gorgeous photos of you as a couple. And you'll need a quick and simple way to get started! WordPress is perfect, and these wedding WordPress themes are absolutely gorgeous. It'll be one of the least expensive things you do for your wedding day, and something that'll really make things easier and more fun for guests.
We've hand-picked our favourite wedding WordPress themes, that are perfect for doing all of the above (as well as our tips for making a beautiful wedding website). They're packed with helpful features to make setting up your marriage website super-simple. You'll be up and running in no time!
5 Tips for Making a Beautiful Wedding Website
Setting up a wedding website is not that difficult, especially when you're using WordPress. These tips will help you get a head start in your website building process.
1. Choose a Design That Matches Your Wedding Theme
Every wedding is planned around a specific theme. Whether you're using a floral, minimal, or a classic theme for your wedding, you should also try to pick a website theme design that matches your wedding theme.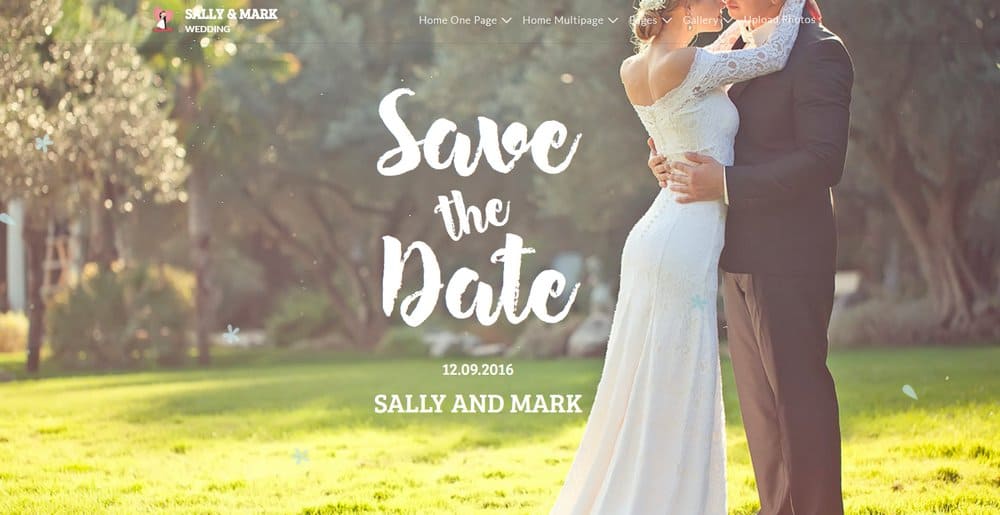 Thankfully, WordPress themes are easily customizable. You can change colors, fonts, and even rearrange the content layouts using page builder plugins without having to type a single line of code.
2. Tell Your Story
It's important to share your story with everyone attending your wedding, whether it's distant relatives or close friends. Use your wedding website to tell your story of how you met your partner and how your relationship has evolved.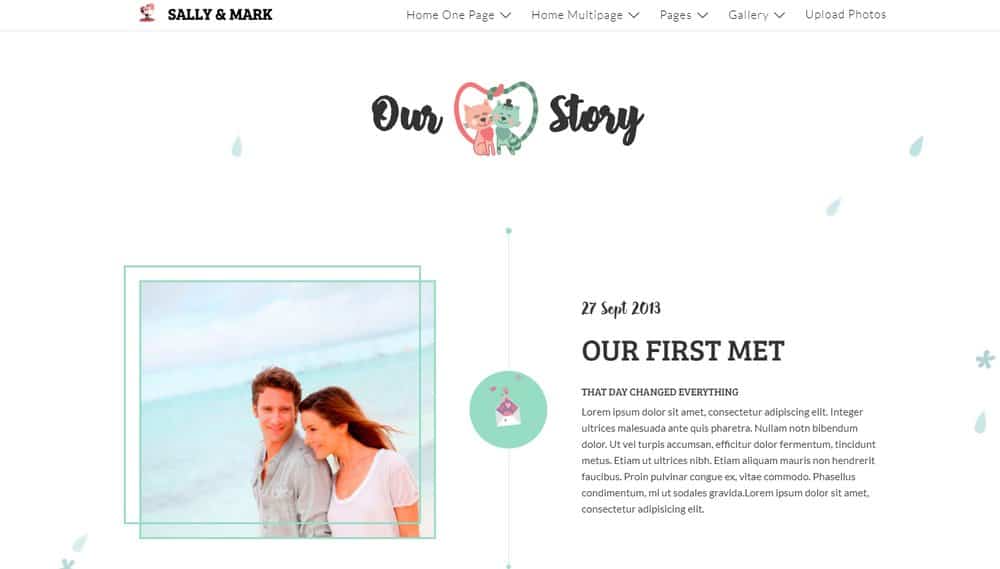 Most wedding WordPress themes include sections designed specifically for telling your story. Some even have timeline designs and lets you include images as well.
3. Include all the Important Information on the Homepage
Obviously, you won't be able to include all the important information about your wedding on your wedding invitation. Instead, you can include your wedding website URL in the invitation to provide more information about the wedding through your website.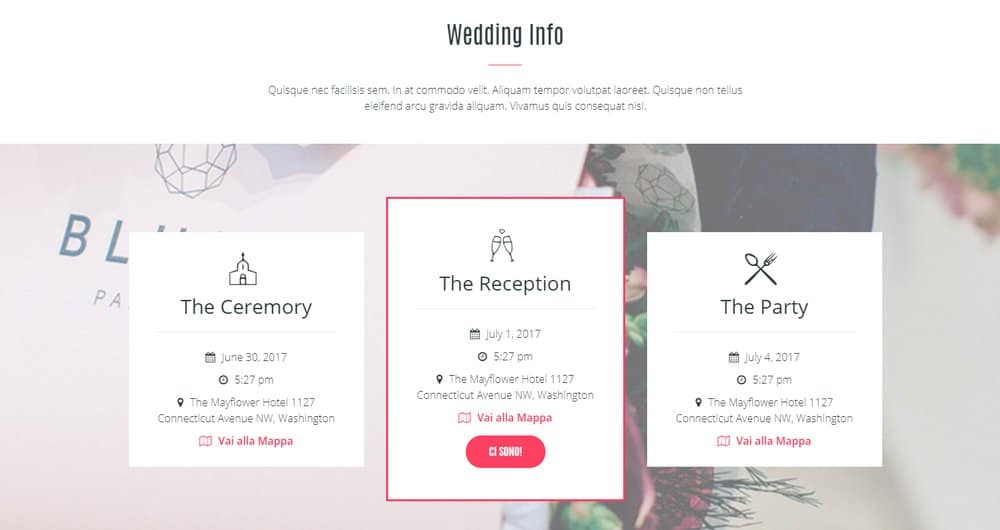 Use your wedding website to offer more details about the wedding to your guests. For example, you can embed a Google Map to offer directions to your venue.
4. Add Image Albums & Galleries
Add image galleries and photo albums to share your memories with your guests. You can also add image albums from your preshoots and engagement on the website as well.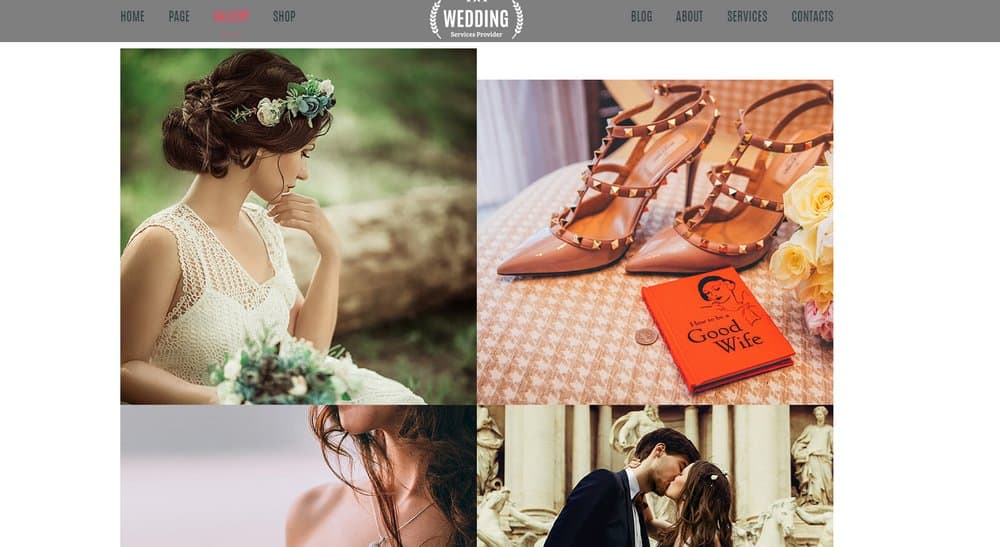 You can easily create photo albums and galleries in WordPress using third-party plugins. Most WordPress themes come bundled with gallery plugins as well.
5. Let People RSVP Online
Since we're living in the digital age, why not cut down the costs of printing RSVP cards and instead let people RSVP online through your website.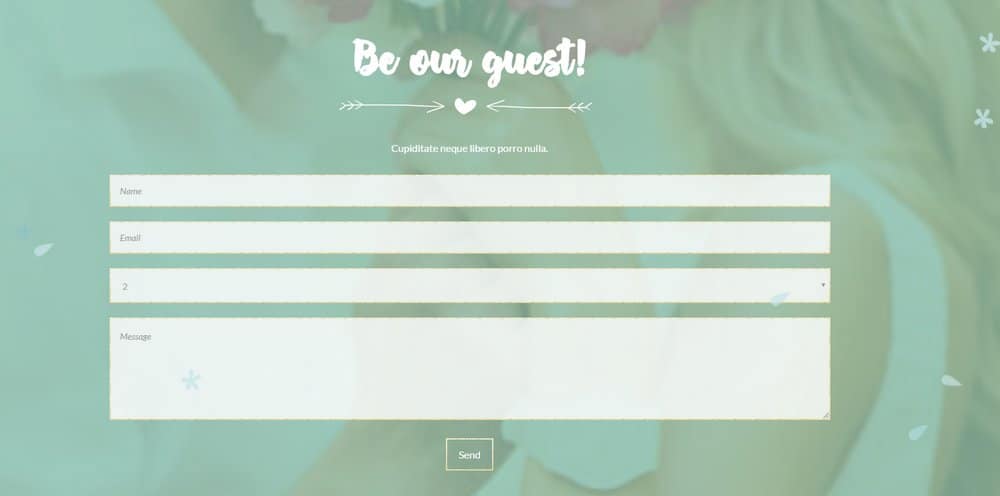 Modern WordPress themes now include simple RSVP forms and systems for easily managing your guests and invites.
Pick a design for your wedding website from our themes collection below.
Best Wedding WordPress Themes