47+ Best Travel Agency WordPress Themes 2023 (Free & Premium)
If you want to create a travel agency website with WordPress there are some excellent themes available.
This collection of the best travel agency WordPress themes includes a varied selection of options that can be used to create a range of different websites. Whether you need to create an online presence for your brick-and-mortar travel agency, start promoting your services as a freelance travel agent, or launch your online travel agency empire, these themes can help.
The best travel agency WordPress themes in this collection provide you with at least one fully formed website demo. However, it's not uncommon to find themes with multiple demos to choose from. This demo content can be imported into your WordPress website in just a few clicks, leaving you to add your own content.
If you want to create a more bespoke travel agency website, be sure to look for a theme with a good set of customization options. The inclusion of a page builder tool is also something to look for. This feature will help you edit the demo content layouts and templates as well as give you the ability to create your own custom page designs from scratch.
Whether you want to sell trips and package tours from your website or simply promote your services to a wider audience, there are many good options in this collection of the best travel agency WordPress themes (as well as our tips for making a modern travel agency website!)
5 Tips for Making Modern Travel Agency Websites
There are several specific features you need include in a travel agency website to make it more effective.
1. Use a Visual Design with Images & Videos
Visuals are the key to attracting people to a travel website. Travel is all about wonder, excitement, and exploring, so you should use your website design in a way to show those same qualities with large images and videos.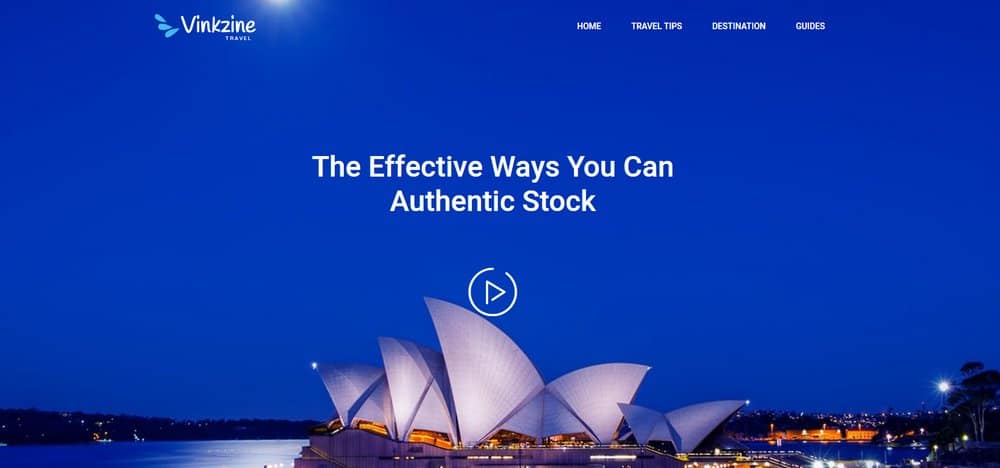 Most travel agency websites include image carousels and video backgrounds. When using WordPress, you can find a theme that includes such features or use a slider plugin to add an image slideshow to your website.
2. Showcase the Best Destinations
A travel agency website should also include a destinations page to showcase the best and most attractive locations people can travel with your agency.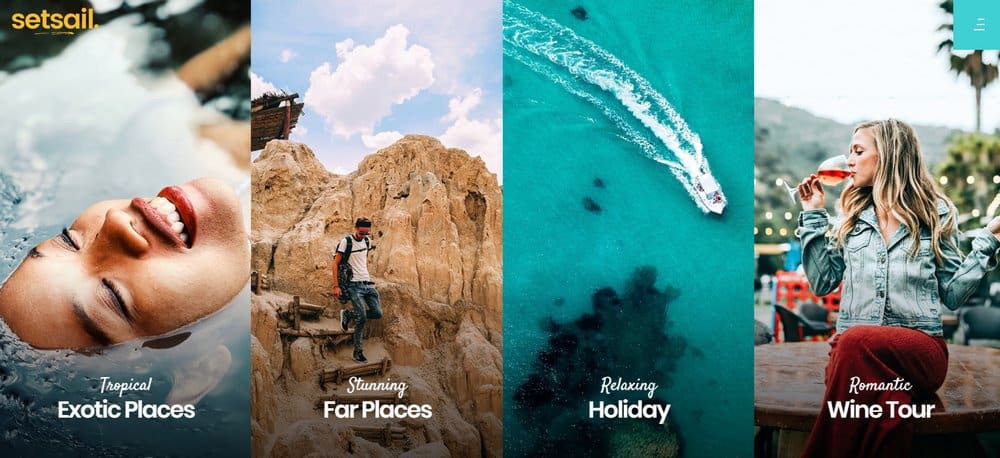 You can either highlight these locations on your website homepage or add a separate page to show off the destinations with more details, prices, and images.
3. Include Search Systems Based on Location
If your travel agency offers multiple tours across various locations, cities, and countries, having an effective search system is a must-have feature for your website.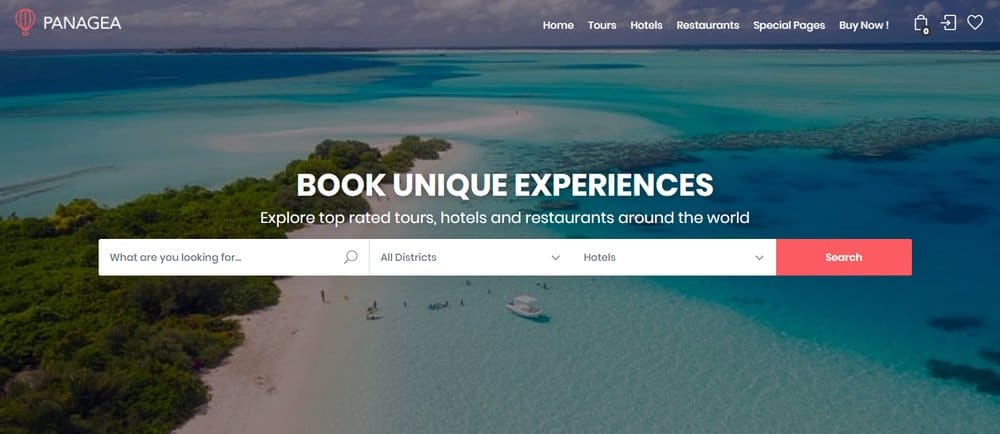 A travel agency website search system should offer customers a way to search for locations, hotels, and packages using different filters.
4. Integrate Google Maps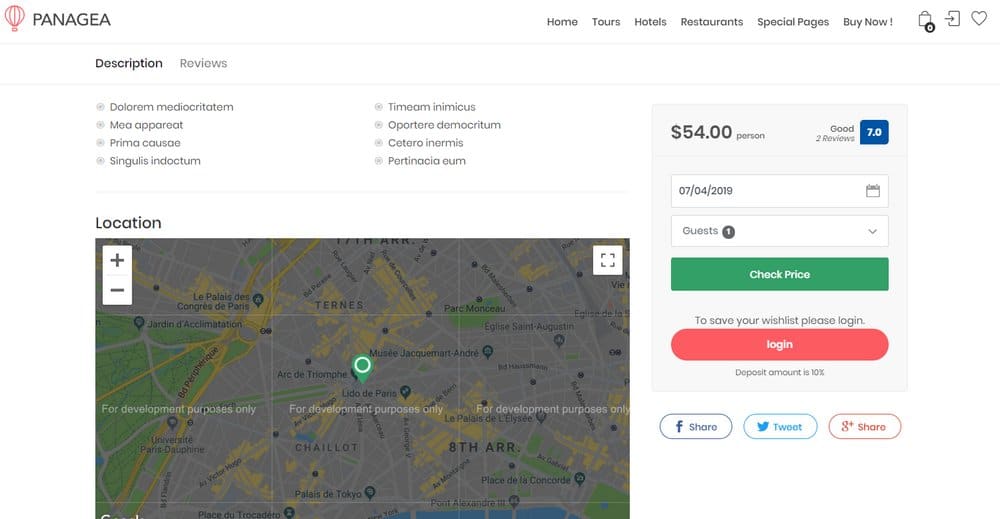 Being able to integrate Google Maps is important when you're offering tours with your travel services. For example, you can embed Google Maps in your tour details pages to help customers find out the exact locations to plan their trips accordingly.
5. Add Calendar & Online Booking Systems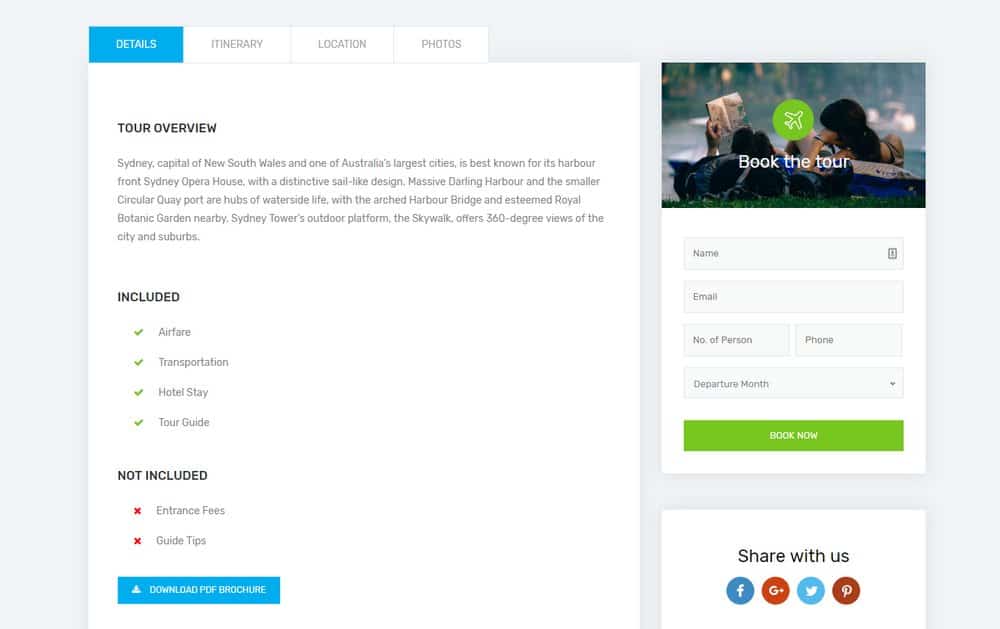 An online booking system is another feature that's required for a travel agency website. This will not only bring you more sales and conversions but also offer a more convenient way for customers to purchase services from you.