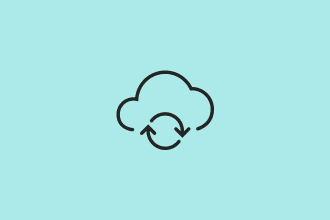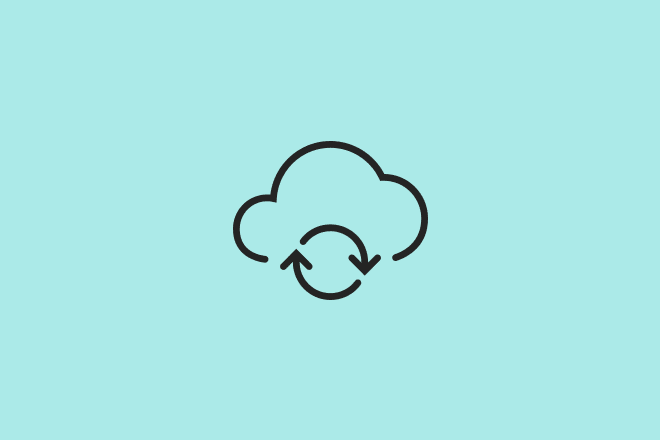 If you're creating a website that requires a paid membership or subscription element then this collection of WordPress themes can help.
Not only do these themes feature high-quality designs but they also span a wide range of categories. Among the collection, you'll find themes for creating subscription dating websites, online directories, blogs with paywalls, and fashion model agency portfolios to name just a few.
Most of these themes have been built to integrate seamlessly with the leading paid membership and subscription WordPress plugins, such as Paid Memberships Pro and Restrict Content Pro. Once you've activated the appropriate plugin, you can then give your audience the ability to sign up while also controlling which of your users can access your content.
The best paid membership and subscription WordPress themes include all the templates your site will need, including the user registration, sign-up, dashboard, and submission forms. They also include templates for the other areas of your site, often providing you with multiple homepage designs and article layouts.
Other features to look out for when choosing the best paid membership and subscription WordPress theme for your project includes whether or not any premium plugins are in the package, such as Visual Composer or Slider Revolution, and if any other plugins are supported, like WooCommerce or WPML for example.
QuickFinder - Multiconcept Directory Paid Membership and Subscription WordPress Theme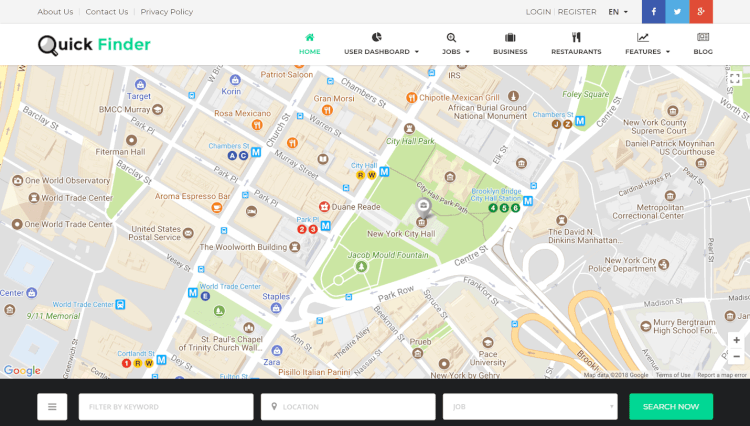 QuickFinder is a multi-purpose directory and listings theme that gives you the ability to restrict access to your content through a membership or paid subscription model. You can create almost any type of listings or directory WordPress website with this theme and choose exactly how you'd like your members and subscribers to access your site and its content.
Life Fitness - Gym and Sport Paid Membership and Subscription WordPress Theme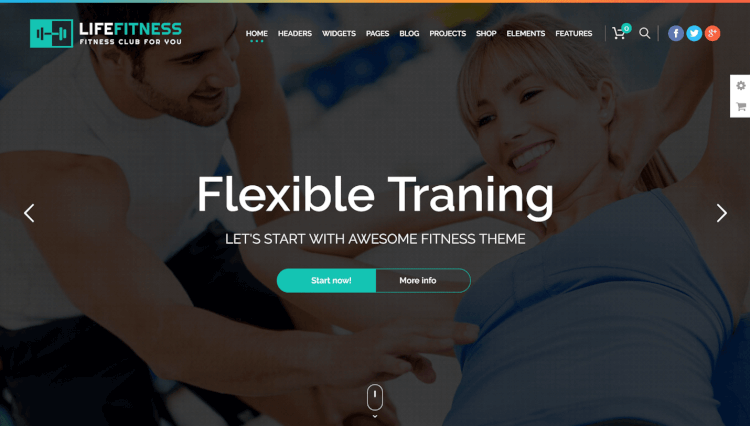 Life Fitness could be a good choice if you want to create a gym or fitness related website with a paid membership or subscription component. Whether you're offering premium content to your subscribers or managing your gym members online, the Life Fitness theme supports the best plugins in this category.
Gazeta - Magazine Paid Membership and Subscription WordPress Theme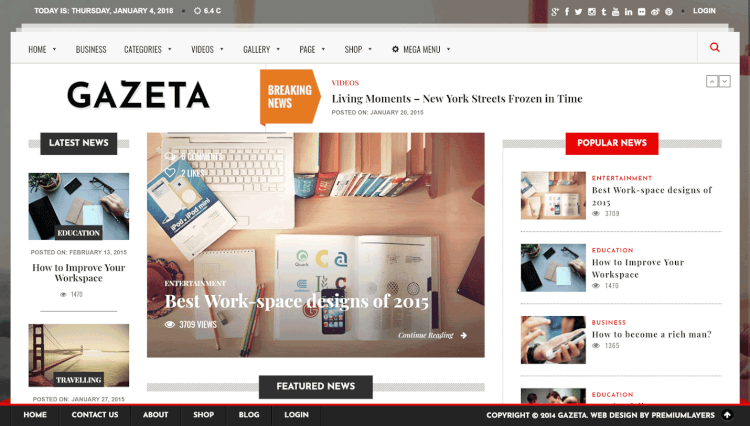 Gazeta is a responsive magazine WordPress theme that supports all the best paid membership and subscription plugins. Thanks to this, you can create multiple levels of access to your content and define how your members are charged. Members can also use the front-end forms to manage their own accounts and also submit content if you choose to give them the ability to do so.
KickCube - Paid Memberships and Content Sharing WordPress Theme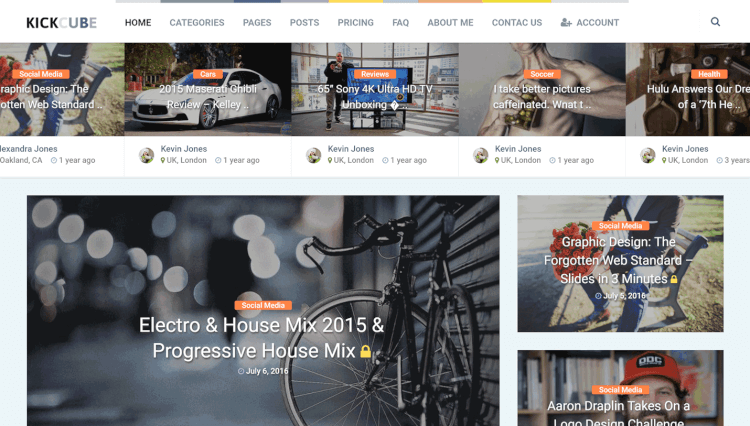 KickCube is a WordPress theme for creating content-rich websites. The selection of prebuilt demos is ideal for sharing multiple article formats with your audience. KickCube has been built around the powerful Restrict Content Pro plugin giving you the ability to create protected areas of your site that only your members can access.
FAQ SaaS - Paid Membership FAQ and Knowledgebase WordPress Theme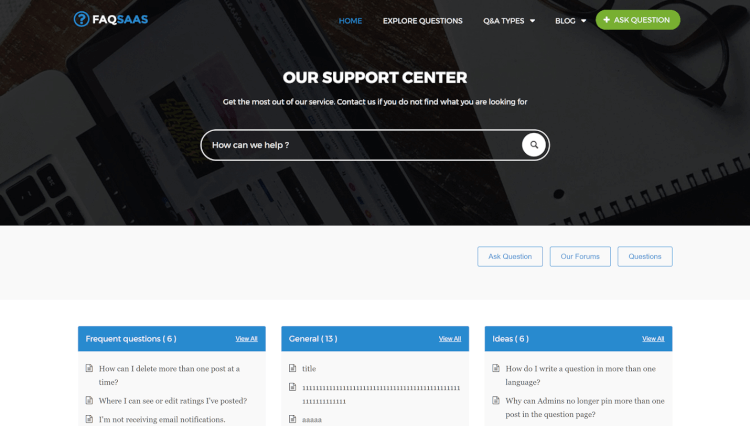 FAQ SaaS is an interesting theme that's been created to help you build a membership and subscription website where your audience can choose to pay to see the answer to questions published on your site. Of course, as this is a flexible WordPress theme, you can choose how much or if they have to pay at all to see the answers.
LoveStory - Paid Memberships and Subscriptions Dating WordPress Theme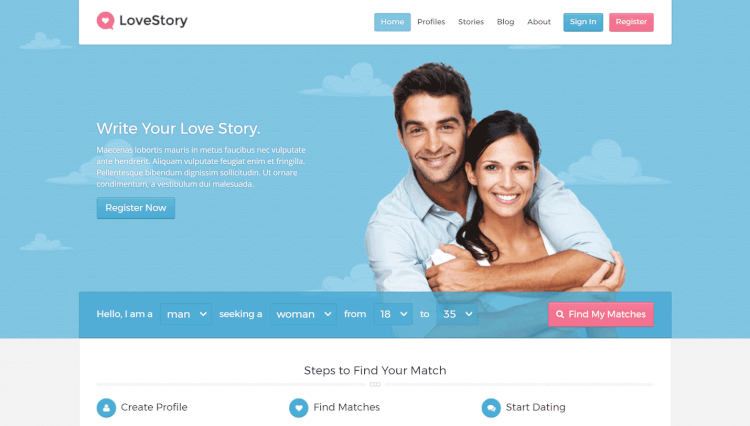 LoveStory is a good choice for anyone who wants to launch their own membership or subscription dating website. All the features you'd expect to find on a top dating website are included in this theme, along with the ability to charge your users a fee to access some or all of your content.
Forte - Writers Paid Membership and Subscriptions WordPress Theme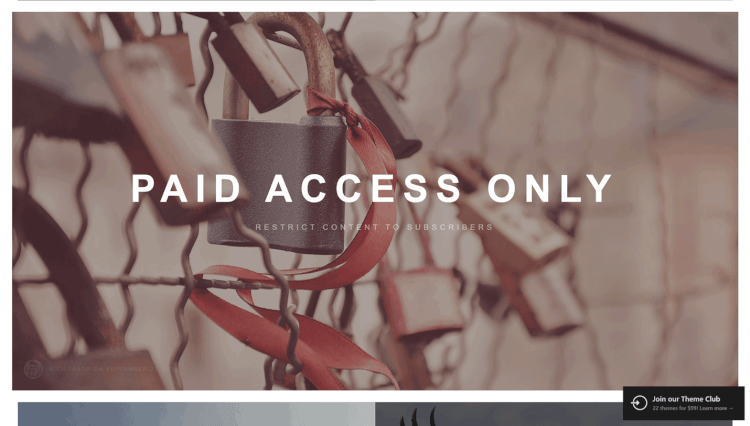 Forte is another WordPress theme that's been built to take full advantage of the Restrict Content Pro plugin. As this is a theme aimed at writers, if you have content you'd like to make available only to your members and paid subscribers, Forte could be a good choice. As well as the stylish content layouts, Forte also includes a good set of customization options.
Blogary - Paid Content Magazine WordPress Theme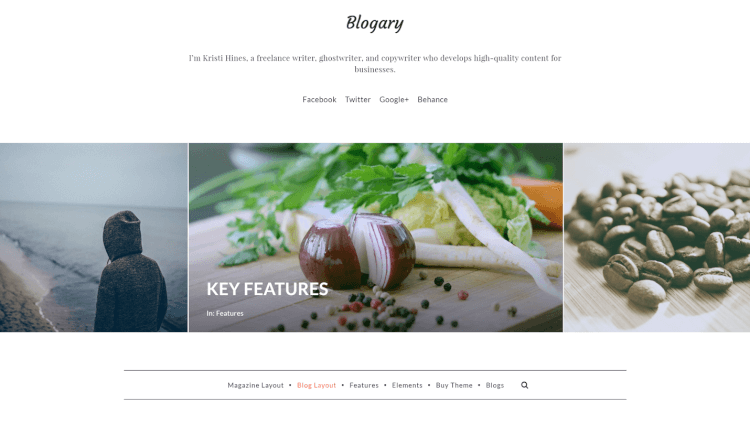 Blogary makes it easy to set some or all of your website as paid content that only your members and subscribers can access. Thanks to the integration with the Paid Memberships Pro plugin, you can handle member profiles, content access, and subscription payments through your WordPress website. Publishing professional looking content isn't a problem either with Blogary, due to the selection of article templates and page builder tool.
Skillfully - Learning Management System WordPress Theme
Skillfully is a learning management system WordPress theme that gives you the option of adding a paid membership and subscription element to your website. As well as creating lessons, courses, and assessments for your users, Skillfully also gives you the ability to integrate with Restrict Content Pro and WooCommerce to sell membership and products from your website.
Socialize - Multi-Purpose BuddyPress Membership WordPress Theme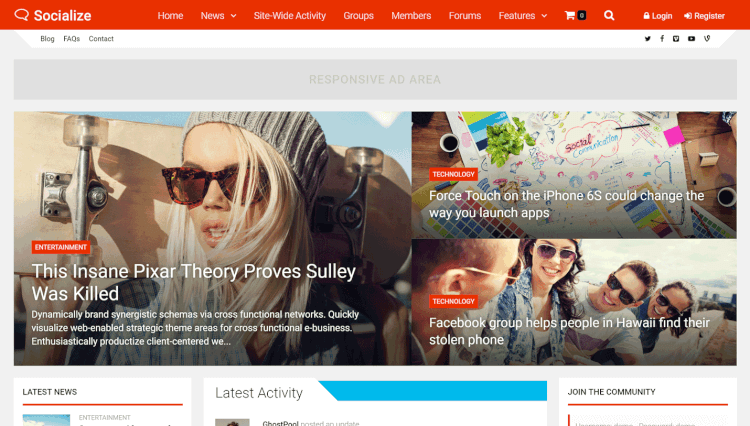 Socialize is a BuddyPress WordPress theme that can be used to create a wide range of online communities. Whether you want to create an open-access website or offer your visitors a paid membership and subscription service, this community building WordPress theme makes it possible. Publishing events and event details in a calendar format is another useful feature of this theme.
Quantum - Paid Subscription and Memberships Business WordPress Theme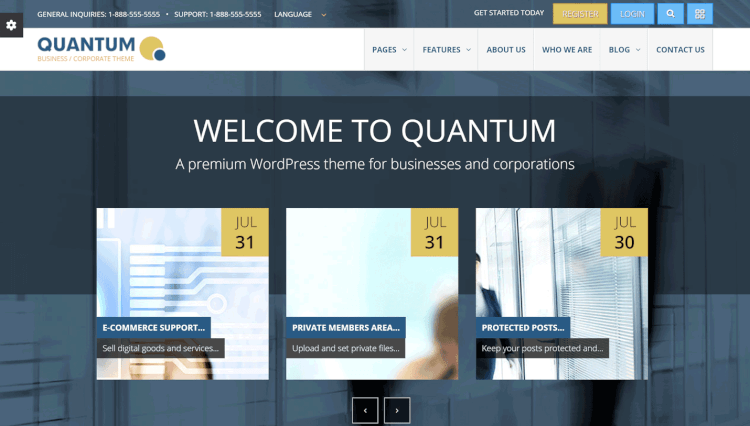 Quantum is a business WordPress theme that makes it easy to add protected content and private areas to your website. Whether or not you choose to charge your visitors a fee to access this content is up to you, but by combining Quantum with the right plugin you'll be able to take either approach to handling memberships and subscriptions.
OneCommunity - Community e-Learning Paid Membership WordPress Theme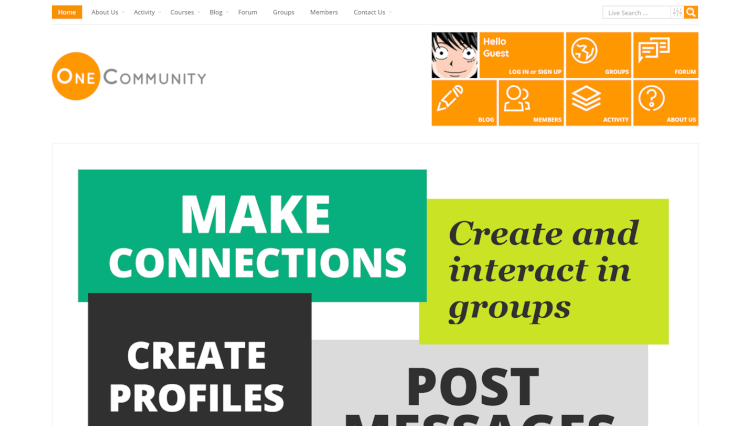 OneCommunity is a good all-round theme for creating websites with a membership component. From social media style community websites to eLearning platforms, OneCommunity has a useful set of features. With support for leading plugins like LearnPress, BuddyPress, and WooCommerce, and premium tools including Visual Composer and Slider Revolution in the package, you should be able to create the unique website your project demands.
Real - Membership and Paid Subscription Blogging WordPress Theme
Real is a blogging WordPress theme with a selection of high-quality article templates to really make your content stand out. The Real theme is ready to work with the free Paid Memberships Pro plugin and after activating it on your site, you can easily start controlling access to your blog and its individual pieces of content.
Ink - Blogging Membership and Subscription WordPress Theme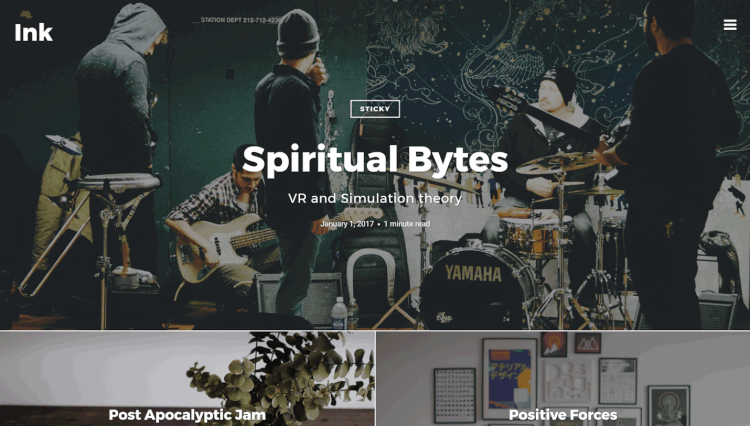 Ink is another content-focused WordPress theme that's a good choice for anyone who wants to sell access to their content or at least restrict who can view it. Restrict Content Pro is the membership and subscription plugin this theme was designed to integrate with, but you should be able to use any suitable WordPress plugin of your choice.
Ultimate Directory - Paid Subscription Online Listings WordPress Theme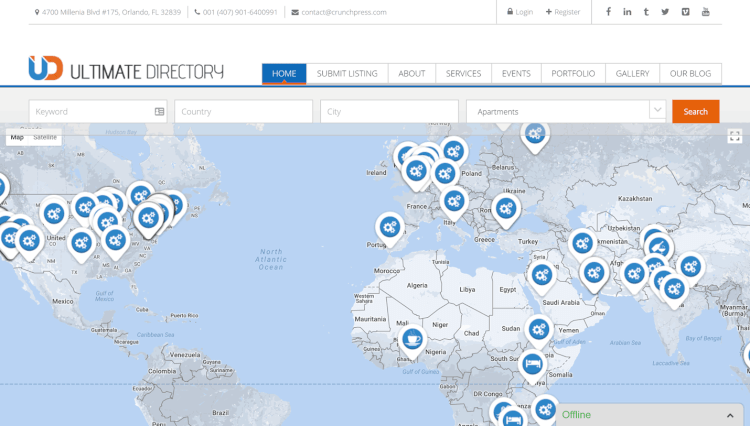 Ultimate Directory includes everything needed to launch and run a successful directory and listing website with WordPress. As well as accepting listings from your visitors through the front-end submission forms, you can also create membership and subscription packages that define which areas of your site your users can access and what privileges they have.
Avent - Multi-Purpose Membership Event Listing WordPress Theme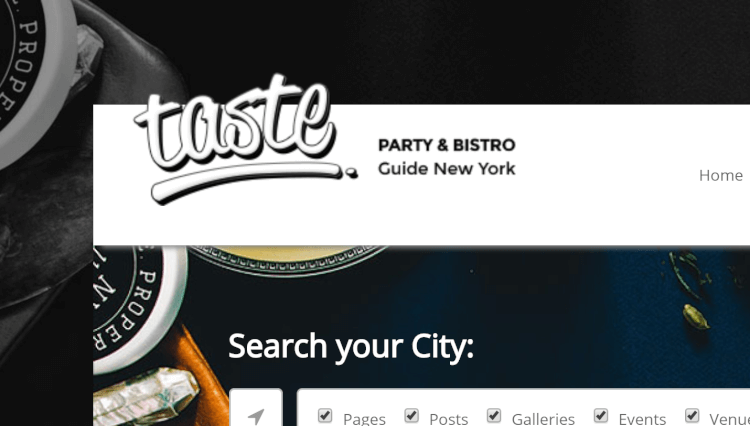 Avent is an events listing and city portal theme that can be used to create a website that displays what's going on in your local area with the option of letting your visitors submit their own listings. Paid Membership Pro is the recommended plugin for controlling user access and handling the paid memberships and subscriptions of any website using Avent.
Agrodir - Online Directory Subscription WordPress Theme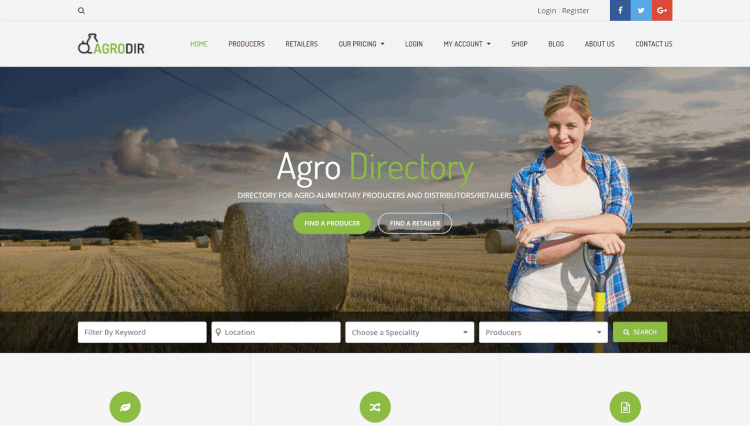 Agrodir is a directory theme with a focus on retailers and distributors who wish to share their products and services with the world. Through the features of this theme, your target audience can sign up and start publishing their details in your directory. Depending on how you configure your site, Agrodir gives you the option of restricting access to the entire directory or instead, controlling who can add listings to the site.
Gilda - Model Agency Subscription WordPress Theme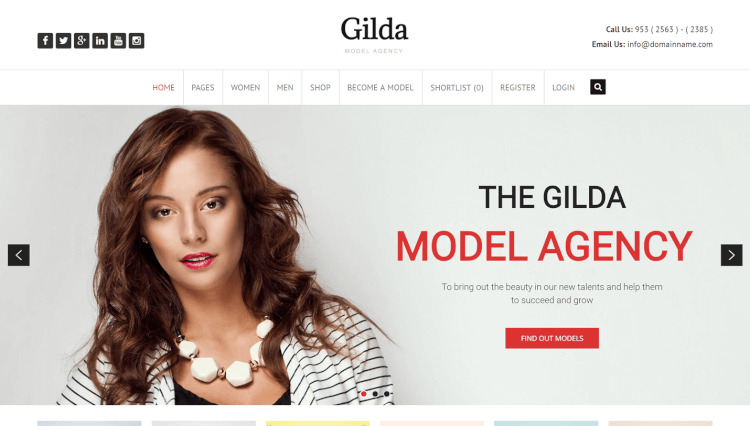 Gilda will help you create a professional looking model agency website with WordPress. As part of its functionality, you can restrict areas to certain areas of your site, such as the model profiles, and then create paid membership and subscription packages. This not only helps you control who has access to your content, but it can help you generate revenue from your project.
Realty - Real Estate Subscription WordPress Theme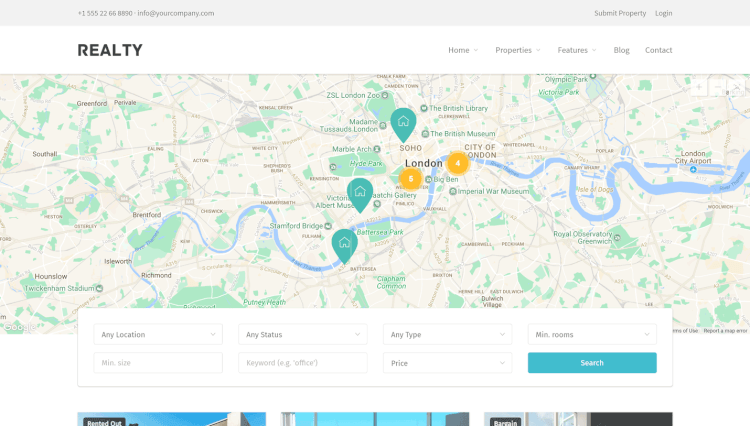 Realty has everything you'll need to launch a successful real estate website with WordPress. All the templates and layouts needed to present properties in the best way possible are included. You'll also find a good set of customization options to help you ensure your website matches the branding of your business. Visual Composer is included in the package for even greater creative possibilities. Setting up free or paid listing submission and subscriptions packages is an option as well with Realty.