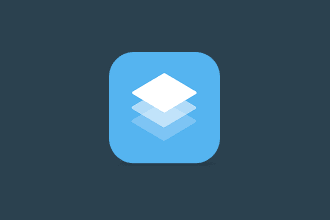 This collection of the best Page Builder by SiteOrigin WordPress themes includes a varied selection of items. No matter what type of website you're building, there should be a theme here for you.
While these themes do cover a range of categories, one thing they all have in common is their use of the Page Builder by SiteOrigin drag-and-drop WordPress plugin. This powerful tool instantly upgrades the WordPress Editor, turning it from a basic text editor into a fully featured web page builder. It's easy to get started with — especially with our article on how to install and configure SiteOrigin Page Builder!
Although the drag-and-drop Page Builder tool was created by the SiteOrigin team, these WordPress themes have been built by many different developers. They also cover a range of project types, from business and corporate websites to online portfolio and ecommerce stores. You really can create almost any type of website with the themes from this collection.
As well as the SiteOrigin Page Builder tool, these themes have been built to work with all of the best WordPress plugins out there, including the most popular SEO, ecommerce, contact form, multilingual options and more. Their designs are all fully responsive to ensure they work perfectly on smartphones and tablets, and most of them are packed with customization options and settings.
To ensure you choose the right product for your website, be sure to check out the demos of the best Page Builder by SiteOrigin WordPress themes. It's also recommended that you read their full product descriptions to confirm they have all the other features you need.
Cordon - Multi-Purpose Page Builder by SiteOrigin WordPress Theme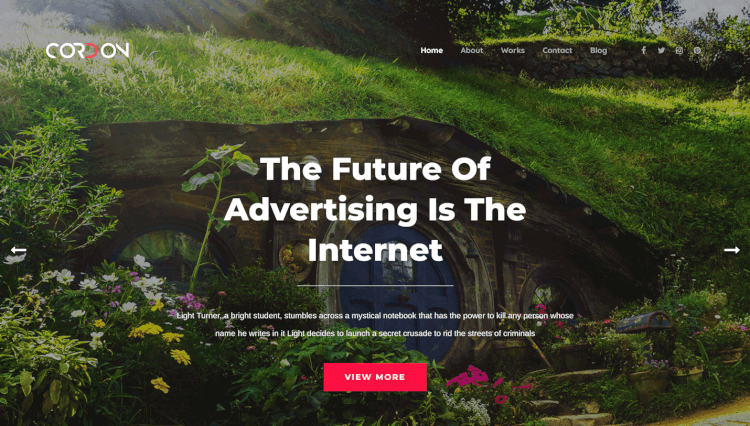 Cordon has a varied selection of homepage demos including designs that come equipped with sliders, some with full-screen video backgrounds, and a choice of single or multi-page options. The one-click demo importer tool will help you get started, while the drag-and-drop page builder will ensure you're able to personalize this theme to match your business goals and branding.
Faustina - Industrial Page Builder by SiteOrigin WordPress Theme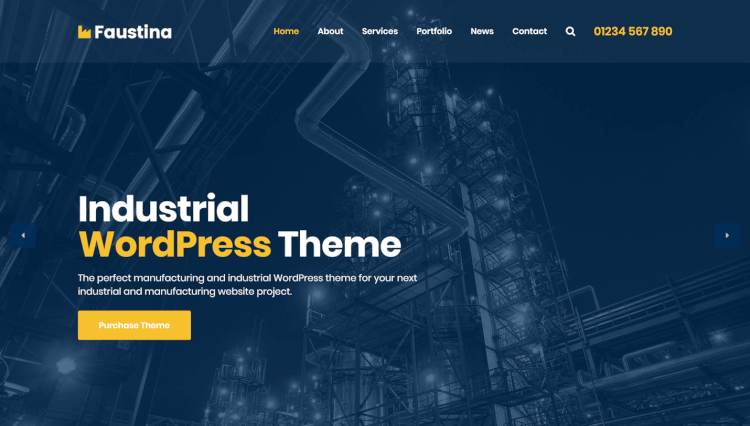 Faustina is an industrial WordPress theme with pre-built templates for all the pages your website will need. Not only do you get access to a purpose-built homepage layout, but also layouts for the services, about, portfolio, news, and contact pages. As this is a drag-and-drop WordPress theme, everything can be customized through the integrated SiteOrigin Page Builder tool.
StarUp - Marketing and Business Page Builder by SiteOrigin WordPress Theme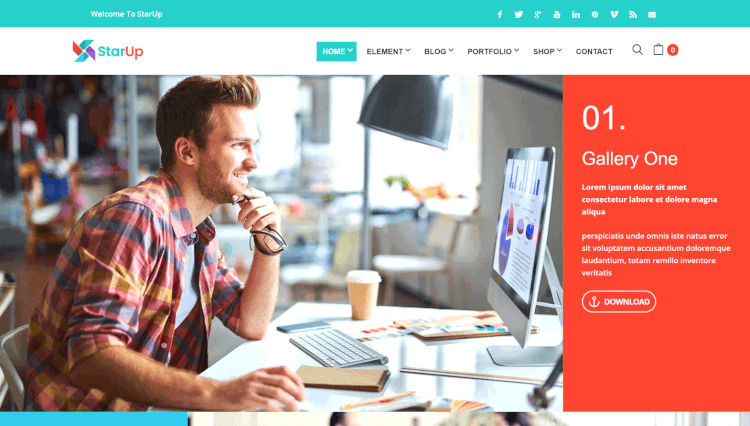 StarUp is another Page Builder by SiteOrigin WordPress theme that can be used to build many different websites. The demos have all been designed to a high standard and as you'd expect, they can also be quickly and easily customized through the drag-and-drop page builder interface. If you're new to WordPress or web design, purchasing StarUp also gives you access to the tutorial videos to help you build your website.
Alliance - Business and Marketing SiteOrigin Page Builder WordPress Theme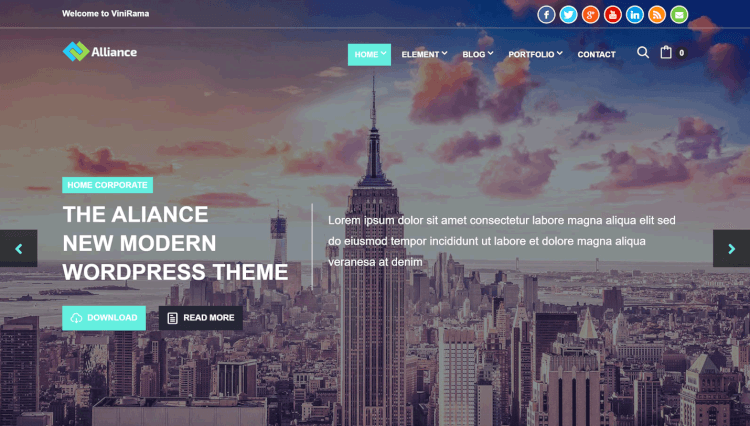 Alliance is a business and marketing WordPress theme that could be just what you need to help your products and service reach a wider audience. Thanks to the selection of stylish homepage demos, the Alliance theme is suitable for a wide range of projects. If you do need to carry out any customization work, this Page Builder by SiteOrigin WordPress theme makes it very straightforward.
Solicitor - Law and Business Page Builder by SiteOrigin WordPress Theme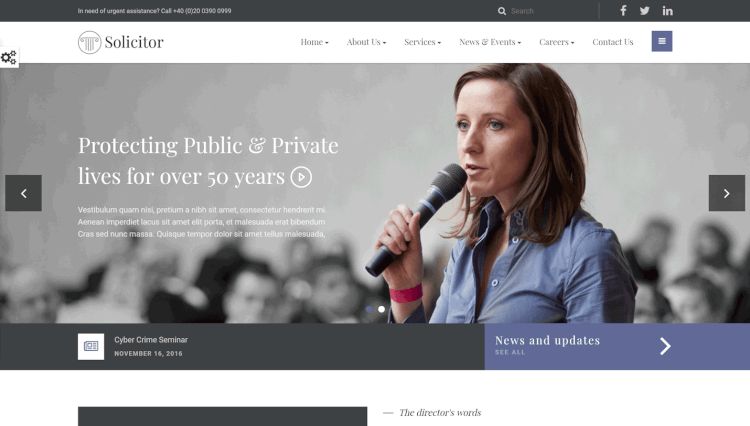 Solicitor is a WordPress theme for creating websites for law firms that comes fully equipped with the SiteOrigin Page Builder tool. As well as all the purpose-built law-focused website content, Solicitor also includes an events management tool to help you organize and promote events related to your venture. Solicitor has everything you're likely to need in order to create a professional website to promote your business.
Yoga Coach - Yoga Page Builder by SiteOrigin WordPress Theme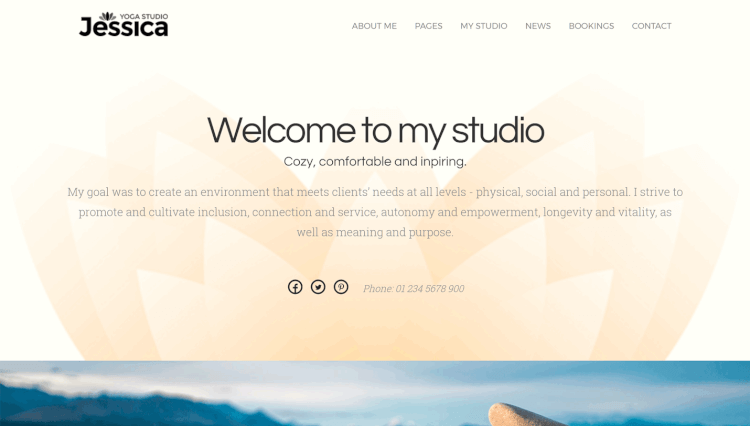 Yoga Coach is one of the best Page Builder by SiteOrigin WordPress themes for creating fitness and health related websites. Of course, creating yoga websites is the main purpose of this theme, but due to its customizable nature, it can easily be tweaked for other projects. The online documentation will make setting up your yoga website a breeze, regardless of your level of web design experience.
Knnel - Dog Breeder Page Builder by SiteOrigin WordPress Theme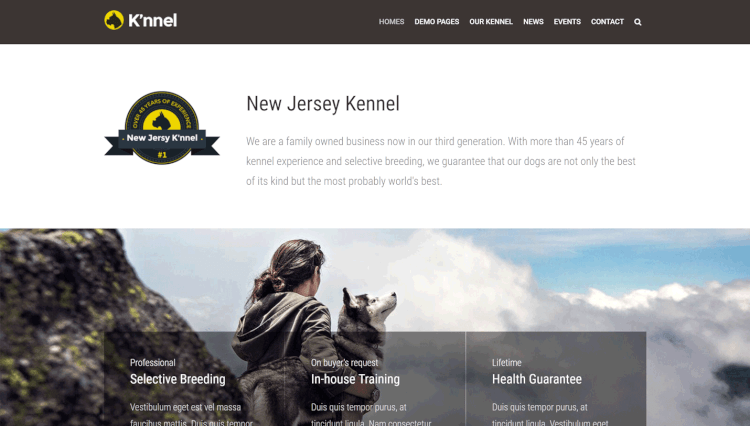 Knnel includes everything you'll need to create a dog breeder website with WordPress. While the pre-built dog breeder website demo looks great, thanks to the full support for the Page Builder by SiteOrigin tool, you can easily make any necessary changes to its design. Packed with pre-built layouts and custom widgets, Knnel could be the dog-related WordPress theme you've been looking for.
Insurgent - Personal Resume and Portfolio WordPress Theme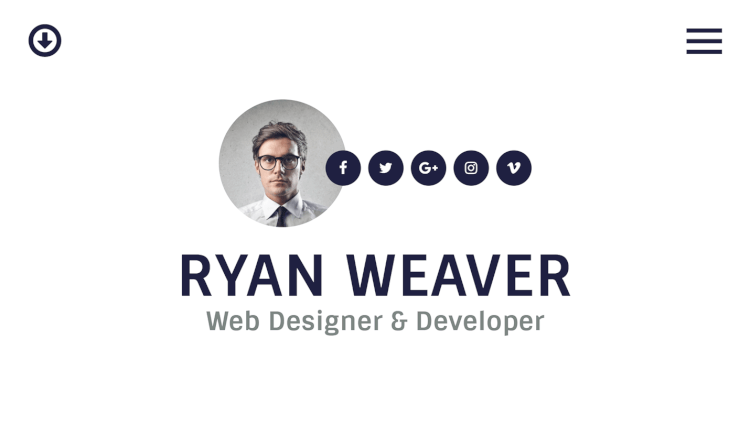 Insurgent is a WordPress theme that will help you publish your resume online or build a stylish personal portfolio. Whatever field you work in, Insurgent and its customization tools and settings will ensure your website portrays your personality while also appealing to potential employers, clients, and partners. As the design is fully mobile responsive, your visitors can easily check you out and get in touch wherever they are.
Peak - Charity Page Builder by SiteOrigin WordPress Theme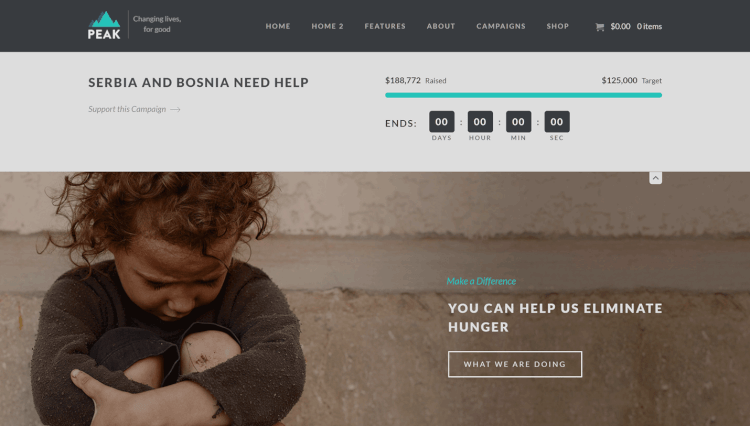 Peak will help you create a charity website or site for a non-profit organization. All the demo content and pre-built templates and layouts are included to give your project a head start. After that, you can use the Page Builder by SiteOrigin plugin to add your own personality to the theme.
Abcbiz - Business Page Builder by SiteOrigin WordPress Theme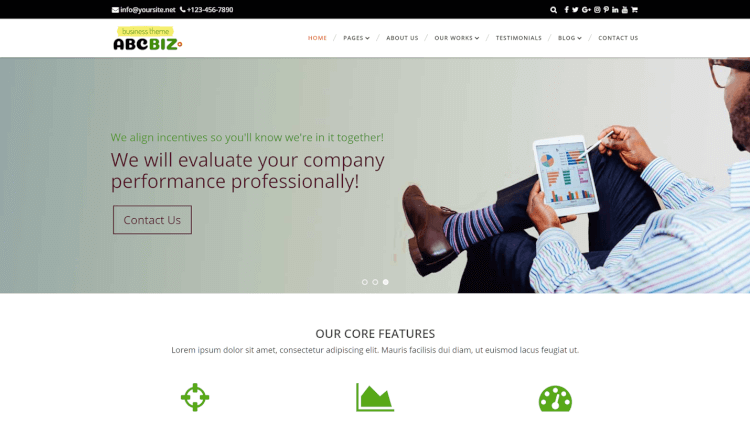 Abcbiz is a modern business WordPress theme that's been built around the SiteOrigin Page Builder plugin. However, to ensure you can carry out custom work in the way that you want, the premium Visual Composer page builder plugin is included too. Once you've imported one of the Abcbiz website demos, you'll have no trouble customizing it to meet your needs.
Venture - Corporate and Business WordPress Theme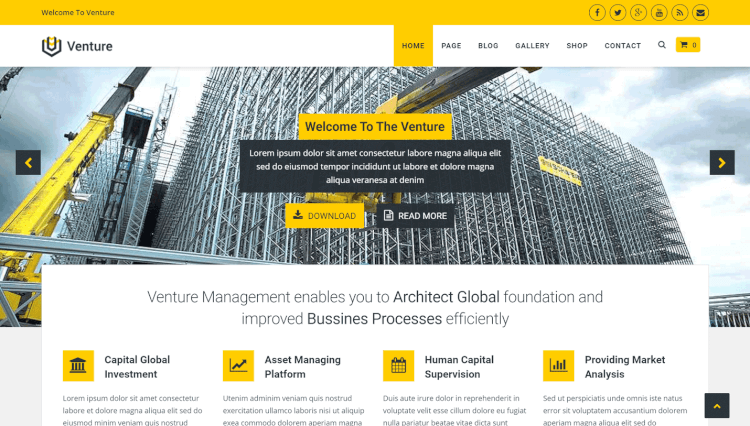 Venture is a flexible corporate and business-focused WordPress theme that is powered by the SiteOrigin Page Builder. This theme is packed with demo content including multiple page layouts, templates, and designs. Thanks to its customization options, you can easily modify any of this content to ensure your site has the right look.
Doodle - Handmade and Artisan Goods WordPress Theme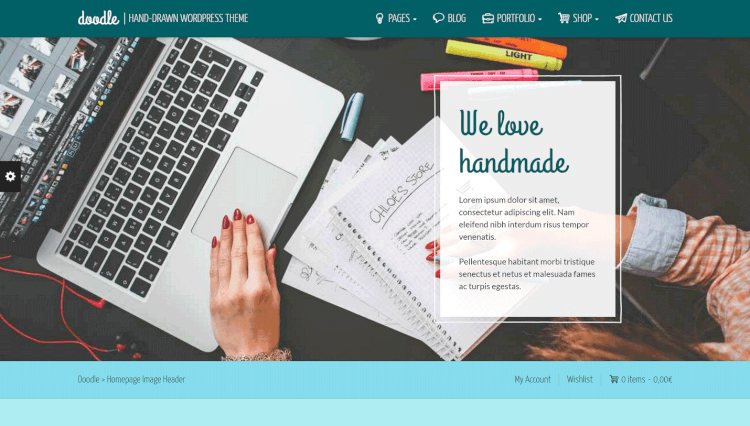 Doodle is a stylish WordPress theme for creating websites to promote handmade and artisan goods. Whether you simply want a website to share your portfolio or actually sell products online, this WordPress theme with Page Builder by SiteOrigin has everything you need. From creative portfolio templates to full support for WooCommerce, you'll have no trouble building the right site for your project with Doodle.
Mirage - Business and Marketing WordPress Theme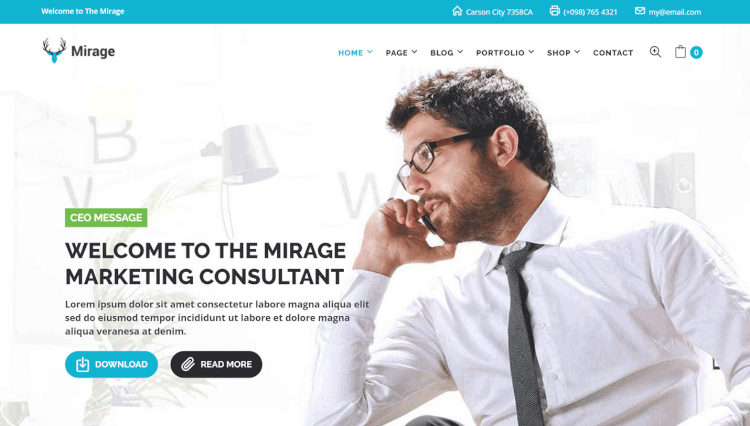 Mirage has been built to help you create a professional business or marketing website with WordPress. The six different homepage layouts give you plenty of options when it comes to setting up your website. For those with more individual requirements, the SiteOrigin Page Builder makes it easy to customize any of the demo content through its drag-and-drop user interface.
Bowl - Stylish Bowling Center WordPress Theme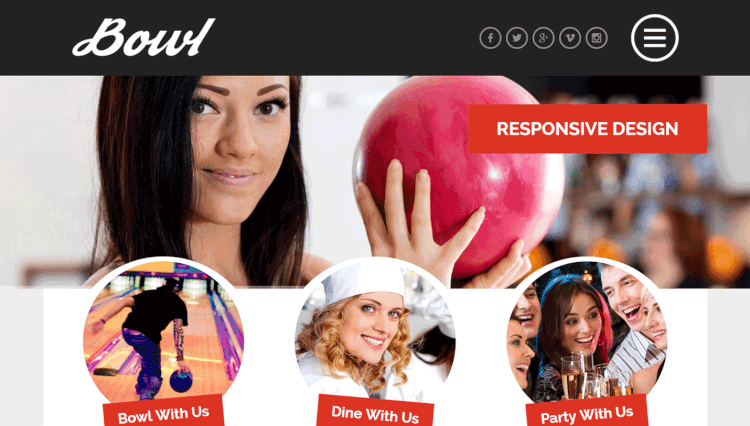 Bowl has been built to do one thing and one thing only and that is to help you create a bowling website with WordPress. The Bowl demo homepage has been designed to appeal to bowling alley owners and their customers. Templates for all the most important pages any bowling center website will need, such as the timetable, location, leagues, and tournaments pages are all included. Thanks to the page builder tool, you can customize them to ensure they're right for your project.
Wired - Multi-Purpose Portfolio WordPress Theme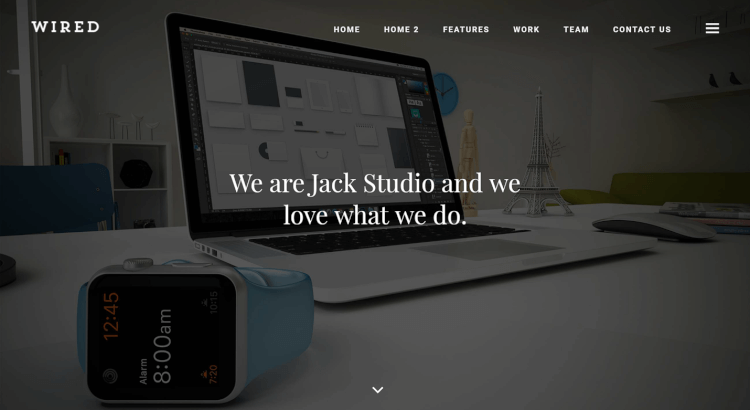 Wired is a multi-purpose portfolio WordPress theme that includes two stylish homepage designs to choose from. As well as the drag-and-drop editor of the Page Builder by SiteOrigin, you also get access to the 25+ custom elements that can be inserted into your pages with this tool. There are also three professional slideshow plugins included in the package at no extra cost.
Cosmic - App Landing Page WordPress Theme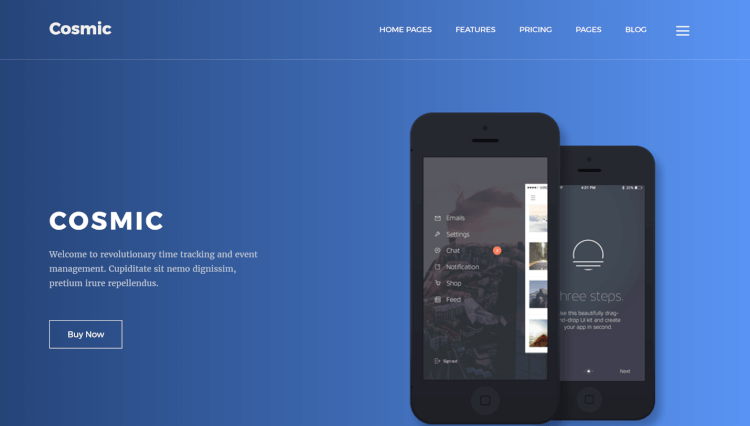 Cosmic is an app landing page WordPress theme that was created with the SiteOrigin Page Builder plugin. Therefore, if you're looking for a flexible theme to help promote your latest app or software service, the Cosmic theme could be a good option. This theme actually includes six app landing page designs as well as a selection of other useful templates for your content.
Sporty - Sports Club Wordpress Theme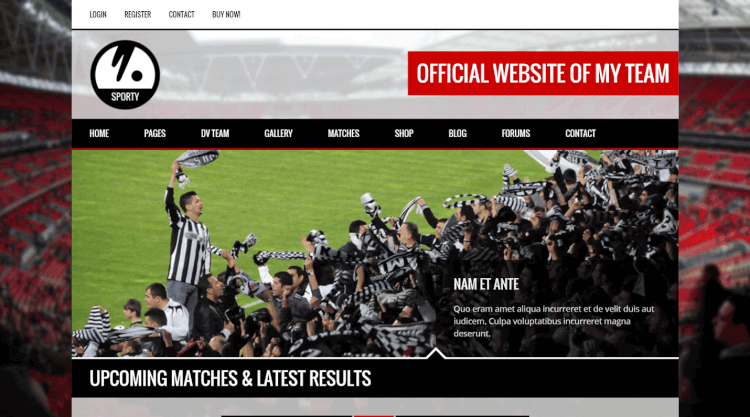 Sporty will help you build a stylish website for your sports team or local league. This theme includes all the page templates your sports website is likely to need. You can also easily customize your site to ensure it matches your team's colors. As well as Page Builder by SiteOrigin, some other useful plugins are included in the package to provide you with extra features.
Austin - Multi-Purpose Design Agency WordPress Theme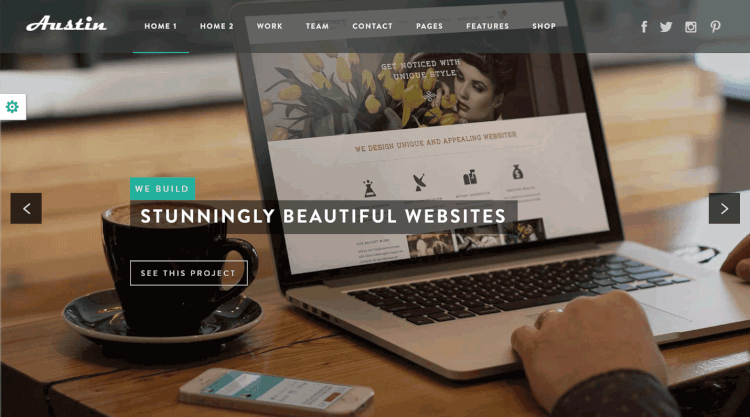 Austin is a design agency WordPress theme that would work well for a range of different agencies. Presenting your completed projects is easy, thanks to the selection of portfolio templates. You'll also find plenty of customization options to help you personalize the Austin theme demo content. This agency WordPress theme has been updated many times since its launch and is fully up to date with all the latest developments in the field of web design.
Nitroz - Drag-and-Drop Corporate WordPress Theme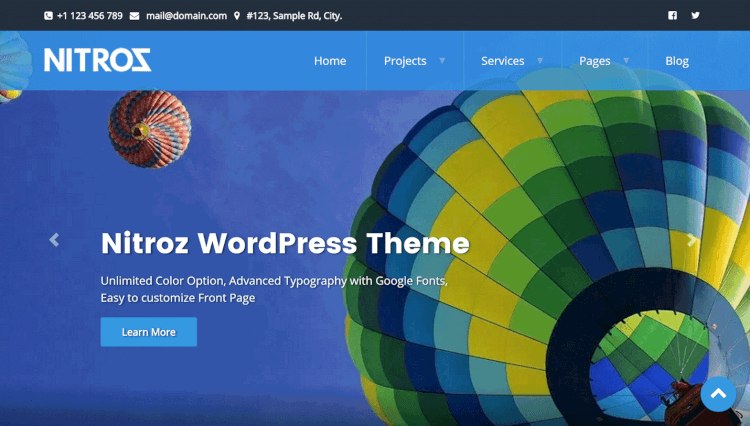 Nitroz is a drag-and-drop corporate WordPress theme for creating professional business websites. Nitroz checks all the boxes on the corporate website checklist without ever appearing boring or unimaginative. If you want to publish testimonials, completed projects, and feature and services lists, then you can do so, all while still being able to add your personality to your website through the theme customization options.
Agile - App Showcase WordPress Theme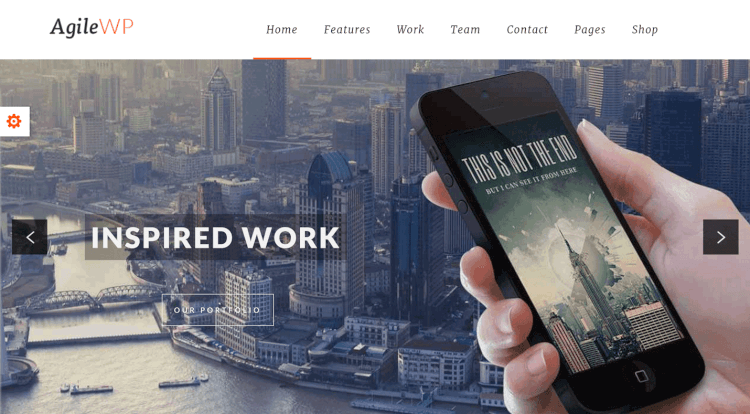 Agile is a popular WordPress theme for creating app showcase and landing page websites that has recently been updated. Both the design and the feature list were given a refresh and thanks to this, Agile is competing with the best Page Builder by SiteOrigin WordPress themes for the top spot in this collection.
Horizon Creamery - Business WordPress Theme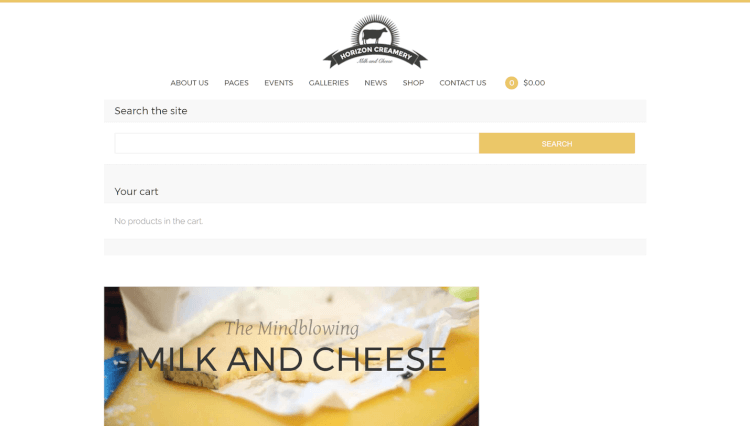 Horizon Creamery is certainly a niche theme but if you find yourself in the position where you need to build a website for a creamery with WordPress, this theme is ready to go. The demo content can be imported in just a few clicks, leaving you to add your own words and images to the site. As the drag-and-drop Page Builder by SiteOrigin is included in the package, you can easily update and improve this theme to suit your business.
Parasponsive - WooCommerce WordPress Theme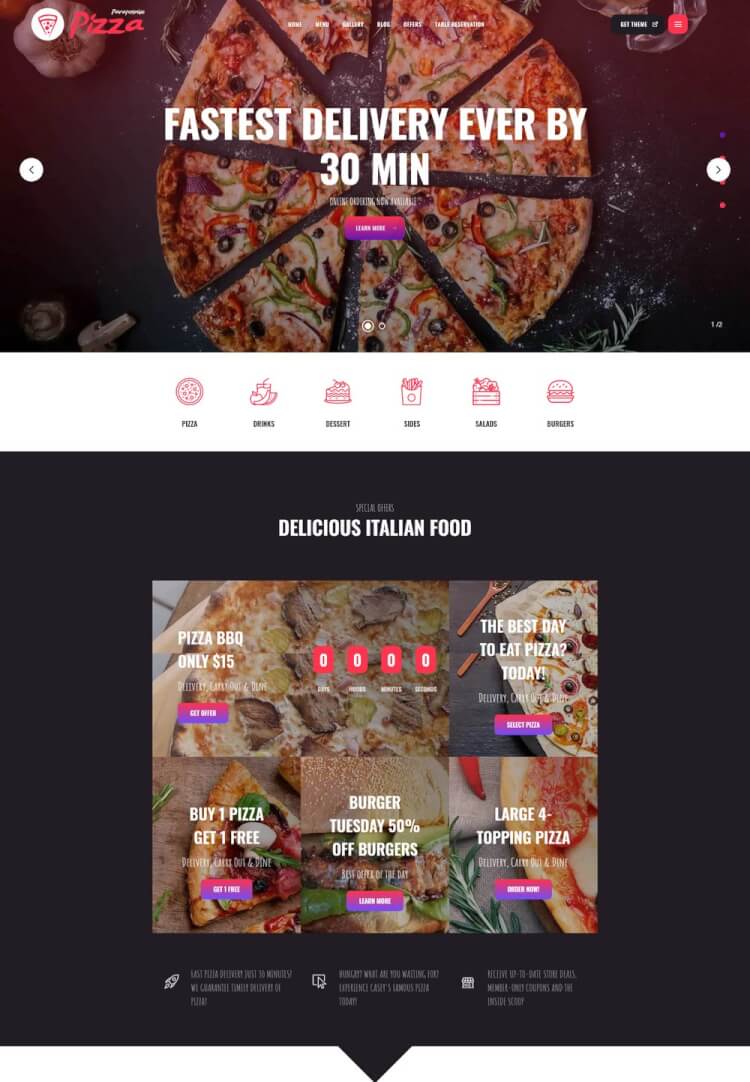 Parasponsive uses the popular one-page layout to help you create a stylish ecommerce store to promote your projects online. This theme is now on version six and over time, the website demos have been improved and updated. For maximum possibilities, Parasponsive integrates with the best third party services and plugins. It also ships with the powerful LayerSlider and Slider Revolution slideshow plugins
Armada - Professional Drag-and-Drop WordPress Theme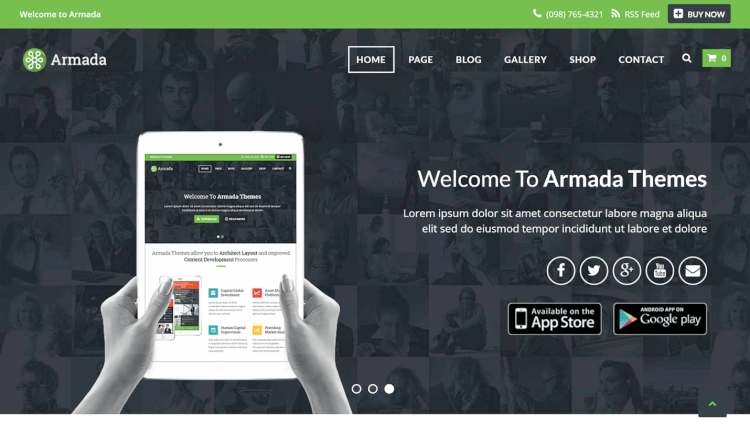 Armada is another business and marketing theme that's closely integrated with Page Builder by SiteOrigin. Thanks to this, not only can you effortlessly customize your website, but you'll also find all the necessary templates and layouts to help you launch your new website and start growing your business.
Small - Drag-and-Drop Magazine WordPress Theme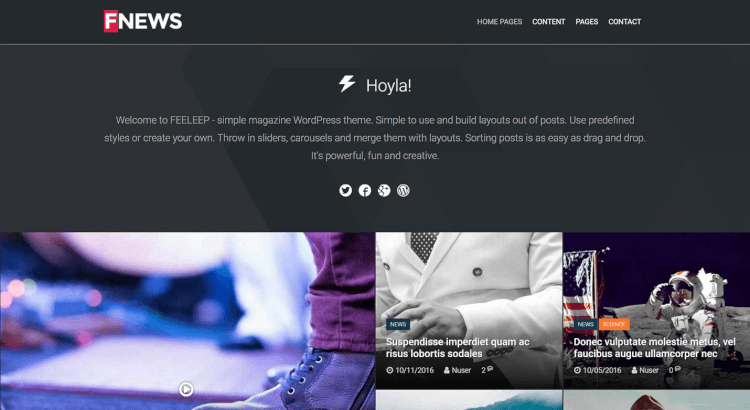 Small Magazine WP Theme is perfect for content rich websites, whether they're personal blogs or multi-author magazine and news websites. As this is a newly released WordPress theme, it has been built with the latest version of Page Builder by SiteOrigin. This gives you access to the revamped interface plus the increased selection of pages elements.
Benchmark - Landing Page WordPress Theme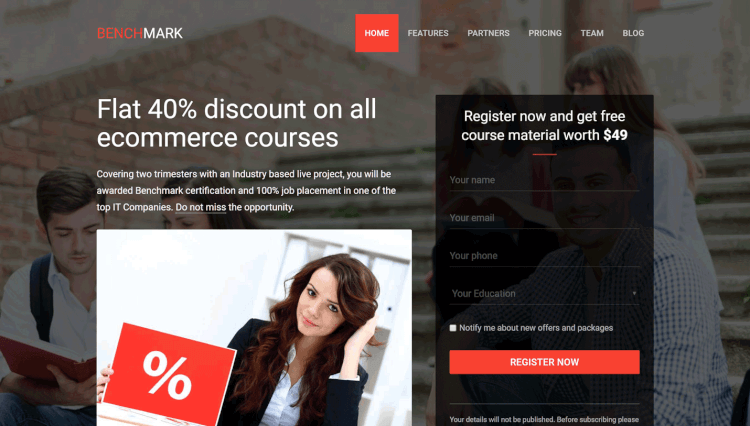 Benchmark is another one-page WordPress theme for creating landing pages. Thanks to its flexible design, whatever type of product or service you're trying to promote, Benchmark should be suitable. The different website demos can all be easily customized, either through the Page Builder plugin or via the theme options settings.