If you want to publish your website and its content in more than one language, there should be a suitable option in this collection of the best multilingual WordPress themes.
These themes have been built to work with the best multilingual WordPress plugins including WPML, Polylang, and Weglot. Thanks to this, you can enable your plugin of choice and then start adding content to your website in more than one language. Depending on which plugin you choose and the features you enable, your website can automatically detect the language your visitors prefer and then display your website to them in that language – provided you've translated your site and its content into that language first. You can also give your visitors the ability to switch languages themselves, using a link in the header, sidebar, or another location on your site.
Although these themes all share support for the best multilingual WordPress plugins, the items in this collection cover a wide range of different purposes and will appeal to many types of website owners. For example, as well as multi-purpose themes that can each be used to build numerous types of sites, you'll also find options for blogs, business sites, online stores, professional services websites, and many more.
Getting started with the best multilingual WordPress themes is very straightforward and they have plenty of customization options to ensure you're able to create a personalized website with an off-the-shelf theme.
Donyx - Multi-Purpose Landing Page Multilingual WordPress Theme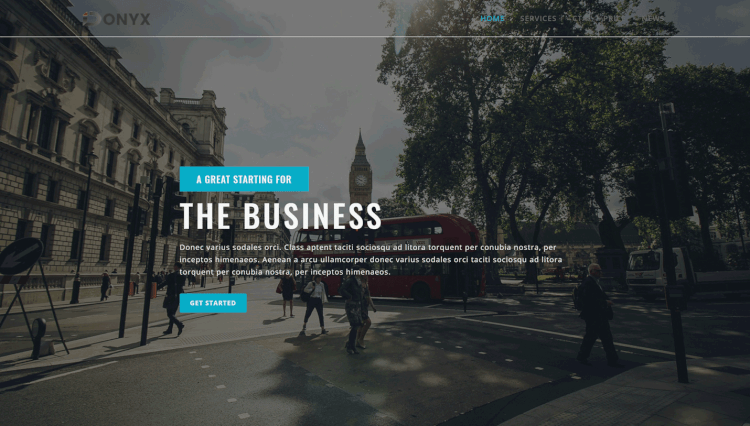 Donyx works well for corporate, charity, fashion, ecommerce, and app landing page websites. All of the Donyx website demos feature stylish homepage designs that include lots of useful sections and elements. Thanks to the customization options, you should be able to create the right website for your project with this multilingual WordPress theme.
Dona - Creative Multi-Purpose Multilingual WordPress Theme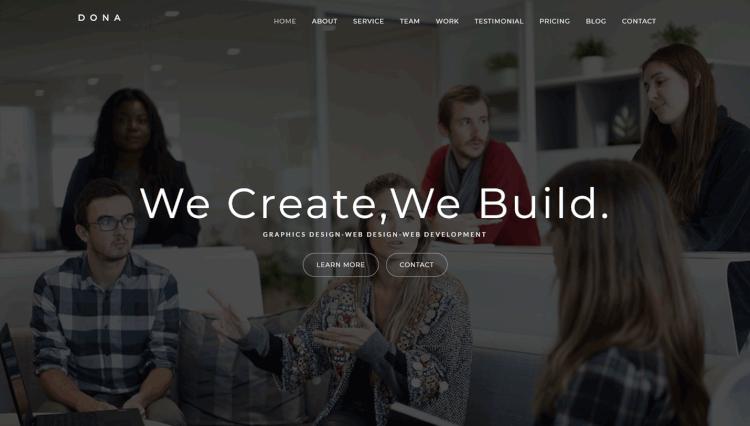 Dona comes equipped with a feature-packed default homepage layout that does a great job of showcasing what this multilingual theme can do. Once you've imported the demo content, you can then start adjusting the pre-built layouts, adding and removing elements as needed. If you do choose to enable one of the leading multilingual plugins like WPML or Polylang, you'll have no trouble publishing content in more than one language with this theme.
Soar - Responsive Multi-Purpose Multilingual WordPress Theme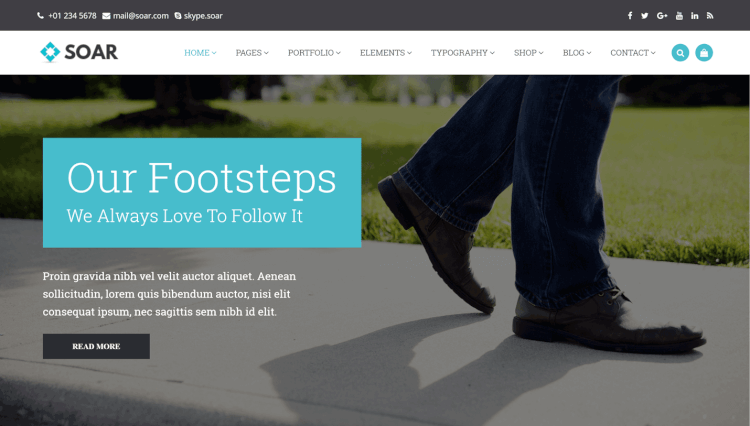 Soar works with all the best third-party plugins including ecommerce, SEO, and of course, multilingual tools. The five Soar homepage demos give you a good selection of options to choose from when setting up your website, while the drag-and-drop page builder tool is on hand to help you customize the demo content or create your own designs from scratch.
Oswald - Creative Multi-Purpose Multilingual WordPress Theme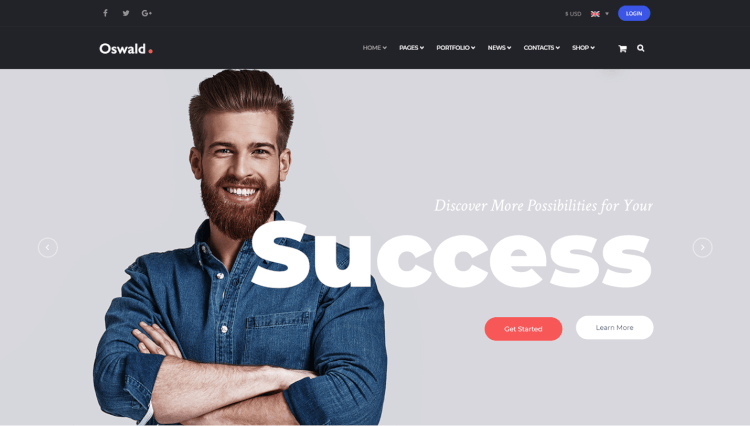 Oswald is another creative option for anyone looking for a stylish portfolio or agency website that is ready to handle content in more than one language. You'll also find lots of other useful features in the Oswald theme package, including plenty of customization options, fully responsive layouts, and a header builder tool to name just a few. Importing the demo content is easy, but with so many great options to choose from, making a final decision might be tricky.
Xtra - Flexible Multi-Purpose Multilingual WordPress Theme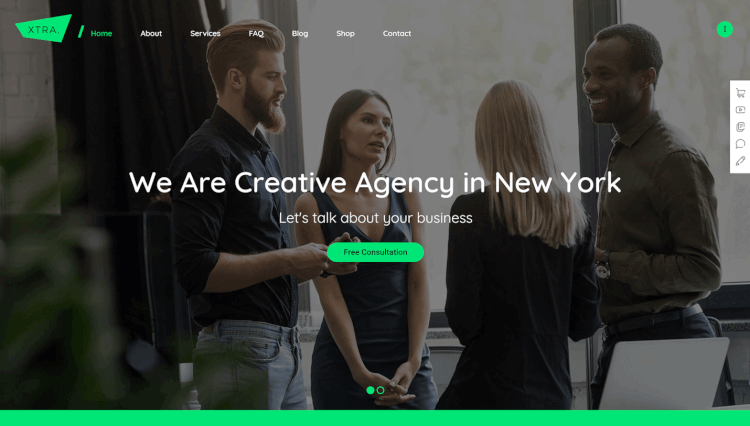 Xtra is a newly released multilingual WordPress theme that's already proving to be a popular option. As well as generating an impressive number of sales, Xtra has also earned a good amount of positive reviews from users. The 25 pre-built website demos and more than 200 content blocks have probably helped Xtra get off to a good start, while features like the drag-and-drop page builder tool and multilingual support should help ensure its longevity.
Rigel - Multi-Purpose Business Multilingual WordPress Theme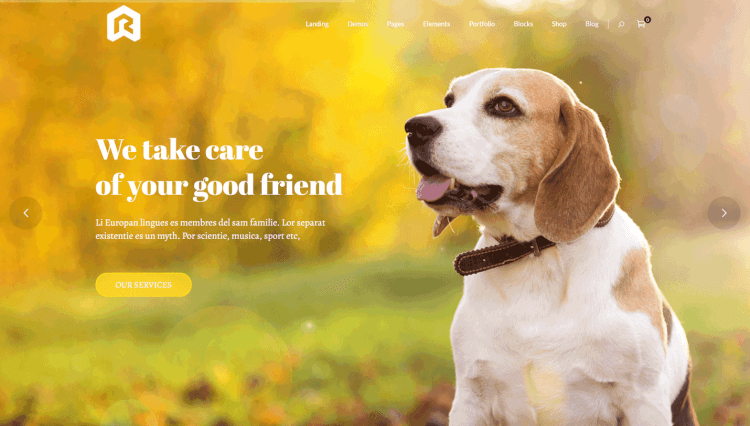 Rigel is perfect for business owners that need a stylish and professional looking website as soon as possible. If you want to create your website yourself or just give someone the tools that can enable them to launch your site with very little effort, a leading multi-purpose multilingual WordPress theme like Rigel is a suitable option.
Infinitum - Multi-Purpose RTL Multilingual WordPress Theme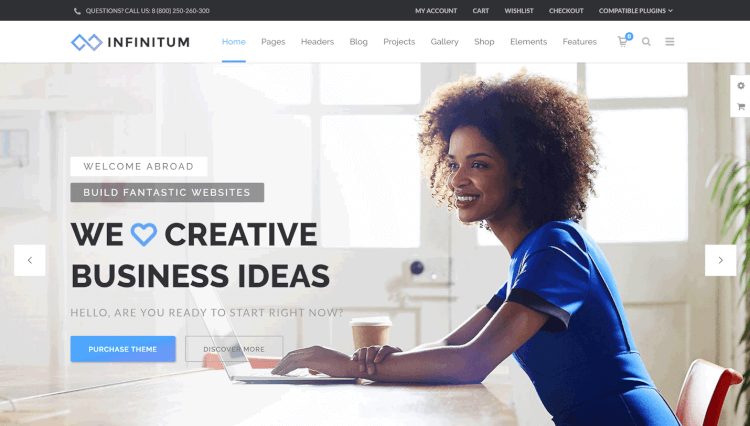 Infinitum has over 20 website demos and a premium drag-and-drop page builder plugin among its many impressive features. Also, as well as support for multilingual plugins like WPML, Infinitum is fully ecommerce ready, thanks to its support for the WooCommerce WordPress online shop builder tool. Like many of the best multilingual WordPress themes that made it into this collection, Infinitum has RTL support for even more translation and content publishing options.
Ueldo - Creative Multi-Purpose Multilingual WordPress Theme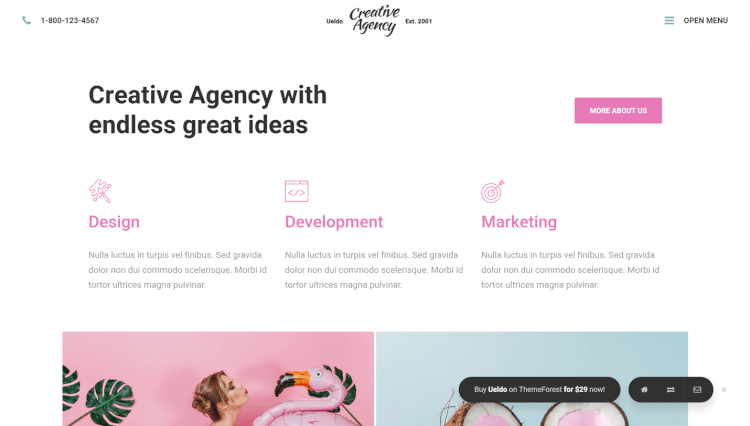 Ueldo is multi-purpose and highly customizable, making it a good choice for anyone looking for a stylish off-the-shelf multilingual theme as well as those that are seeking a tool that can help them create a unique website that matches their vision. Either way, Ueldo has been built to take full advantage of the best multilingual plugins, including WPML and Polylang.
Verso - Versatile Multi-Purpose Multilingual WordPress Theme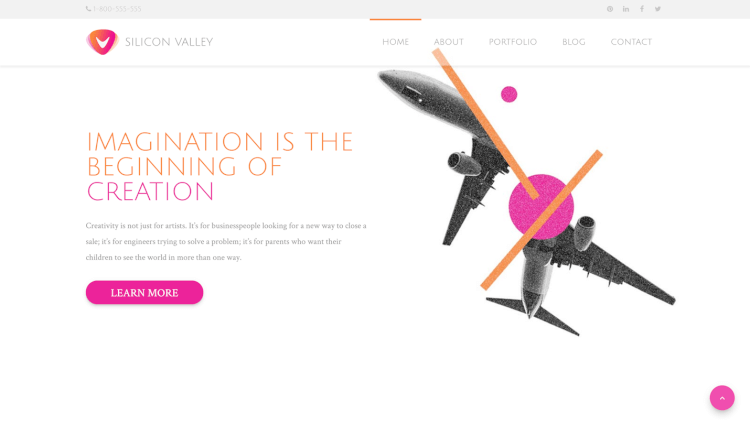 Verso is another multi-purpose WordPress that has great multilingual support. With pre-built demos that cover everything from blogs and online stores to agency and medical websites, you should be able to find something that matches your requirements in the Verso portfolio. If not, the powerful page builder tool ensures everyone will be able to carry out any customization work.
Averon - Business Multi-Purpose Multilingual WordPress Theme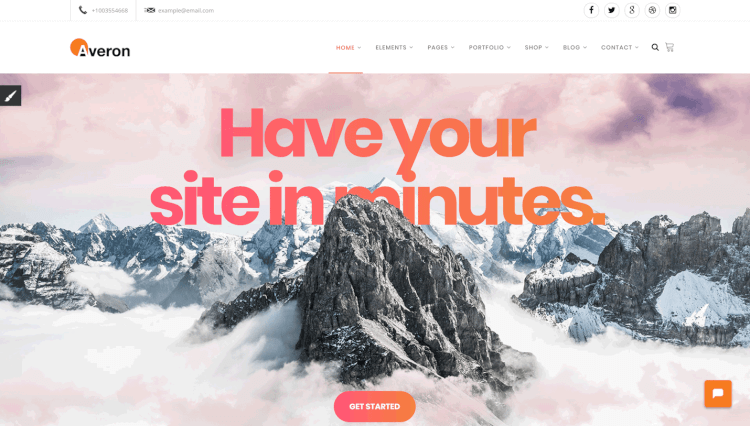 Averon has over 20 pre-built website demos making this one of the most versatile business-focused options in this collection of the best multilingual WordPress themes. Support for the leading WordPress multilingual plugins like WPML is just one of the features on the long list of reasons to give the Averon theme a closer look.
Engage - Stylish Multi-Purpose Multilingual WordPress Theme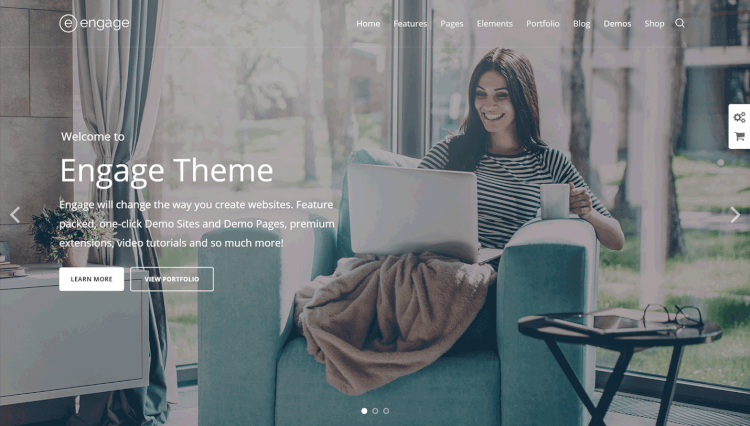 Engage is packed with pre-built demo websites, all of which can be imported into your website in just a few clicks. These designs are all fully modern and cover a range of styles, with full-screen slider designs, one-page options, and many more different website variations to choose from. When importing the demo content, you get a good amount of control over which content is imported and how the process works.
TheCraft - Multi-Purpose Multilingual WordPress Theme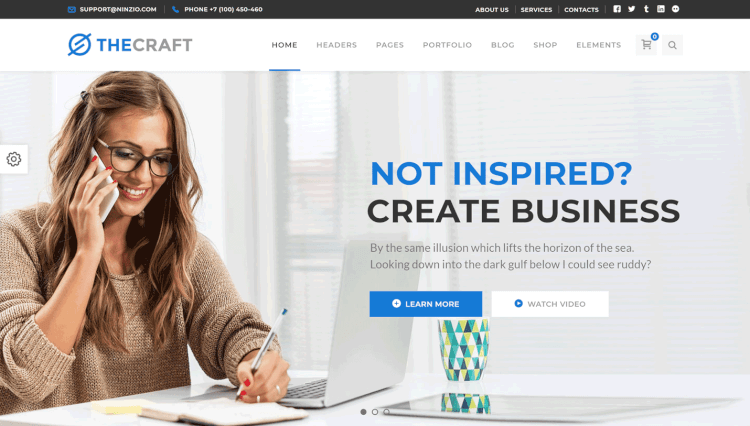 TheCraft claims to be suitable for almost any type of WordPress website and after checking out the demo content, it's hard to disagree. With a varied selection of homepage layouts, multiple header designs, and a well-stocked library of other pre-built templates and content options, TheCraft is worth checking out regardless of the type of website you're building.
Shaver - Barbers and Hair Salon Multilingual WordPress Theme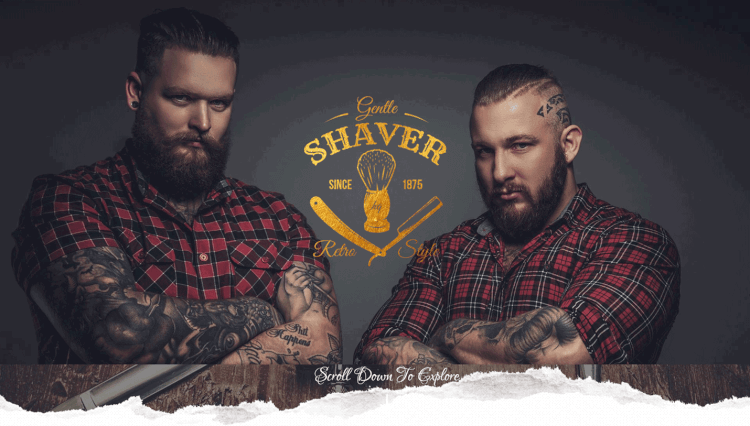 Shaver has a good selection of pre-built homepage templates and layouts for the inner pages of your barbershop, hairdressers, or salon website. However, all of the demo content in the Shaver package has a distinct style that brings everything together in one coherent package. As well as publishing content in multiple languages, taking online bookings is another of the many capabilities of this classic theme.
Cosmetico - WooCommerce Multilingual WordPress Theme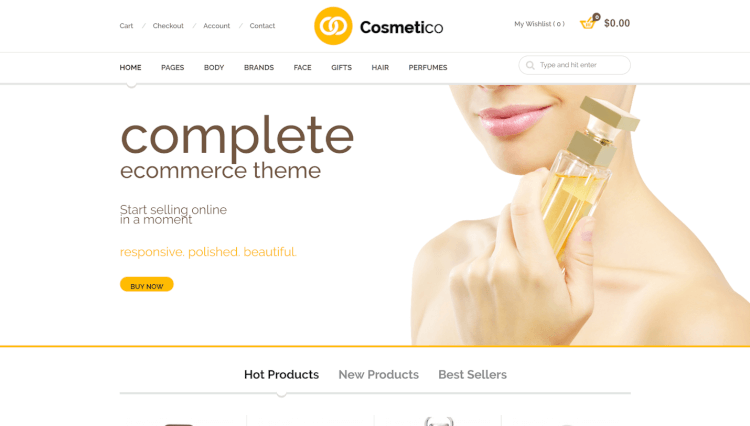 Cosmetico has been created for anyone who needs to build a multilingual ecommerce store with WordPress. Although, as the design of this theme is of such a high standard, even if you don't need the ability to publish product descriptions in multiple languages, Cosmetico is still worth considering. As you'd expect from one of the best multilingual WordPress themes around, Cosmetico is fully mobile responsive to ensure your visitors can shop from their smartphones.
Villenoir - Winery and Wine Shop Multilingual WordPress Theme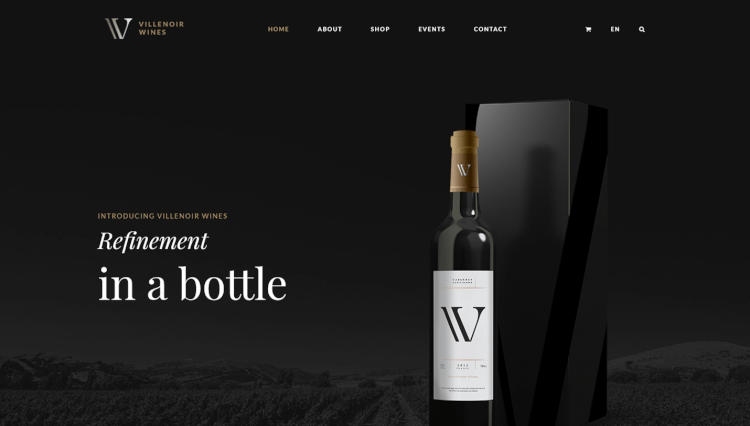 Villenoir can help you create a professional looking online wine shop or a website for a winery, thanks to its pre-built demo content and templates. Once you've uploaded and activated the Villenoir multilingual WordPress theme, importing the demo website content only takes a few clicks. There are actually four ecommerce store styles to choose from in this package, making Villenoir a good all-around package for creating wine websites with WordPress.
Hemma - Holiday Accommodation Multilingual WordPress Theme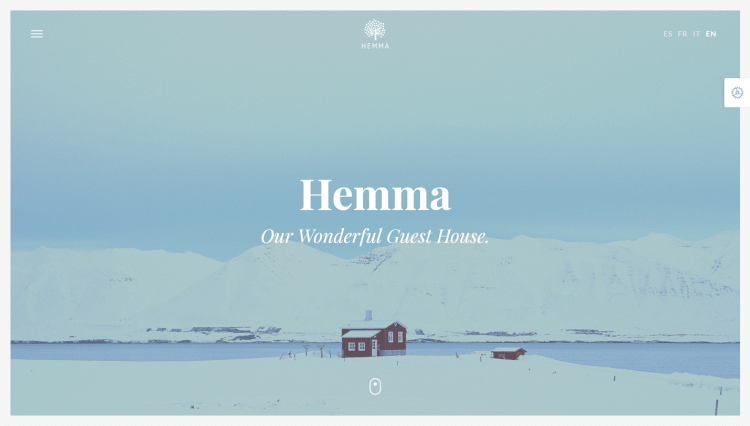 Hemma is a stylish WordPress theme for promoting holiday accommodation online. Thanks to the multilingual support of this theme, you'll easily be able to attract guests from a wide range of nationalities by publishing your content in more than one language. Whether you want to promote one rental or create a website that lists multiple accommodation options, Hemma is more than up to the task.