60+ Best Modern Fonts 2024
Choosing the right modern font is a key part of making sure your design appeals to the right audience. Of course, what you say matters, but it's also how you say it that makes people sit up and pay attention!
Not only that, but it's also super important to make sure that the lettering style you decide on matches the rest of your chosen design elements. If your font isn't on-brand with the rest of your project, it'll simply look amateur and unprofessional.
We've rounded up the best modern fonts for you to consider for your next project. Bold, elegant, vintage-inspired, serif or sans – every option is included, meaning that you're sure to find your new go-to modern typeface here.
Keep reading for our list of the best modern fonts.
Get every varied font and typeface you could ever need with one simple subscription. From just $16, get unlimited access to thousands of fonts, typefaces, graphics, templates, photos and illustrations.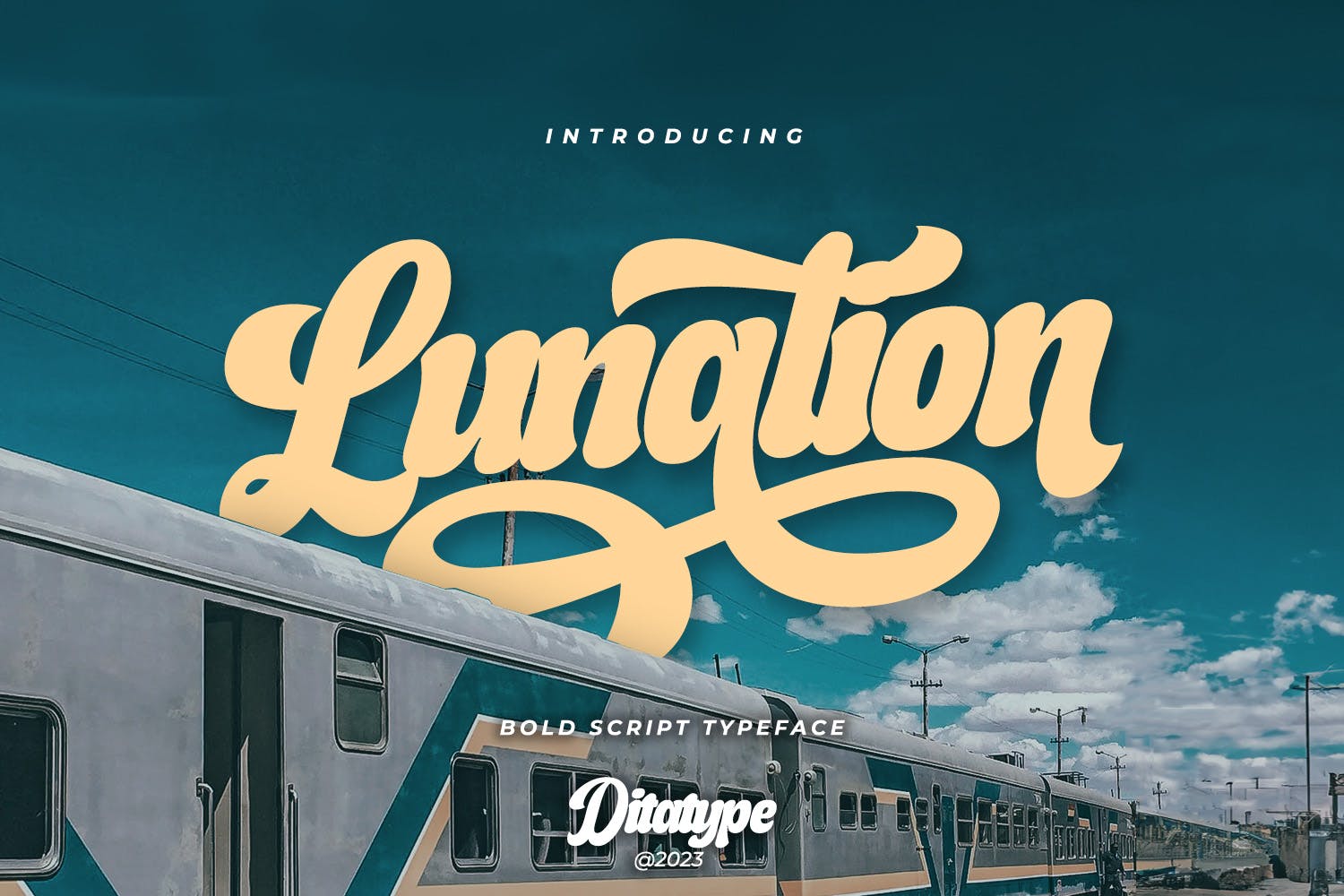 Lunation is a striking modern script font, combining the charm of script forms with a contemporary spin for versatility. Designed with bold weightings for impact and lowered contrast for outstanding readability, what makes Lunation truly special are its deliberate swinging endings.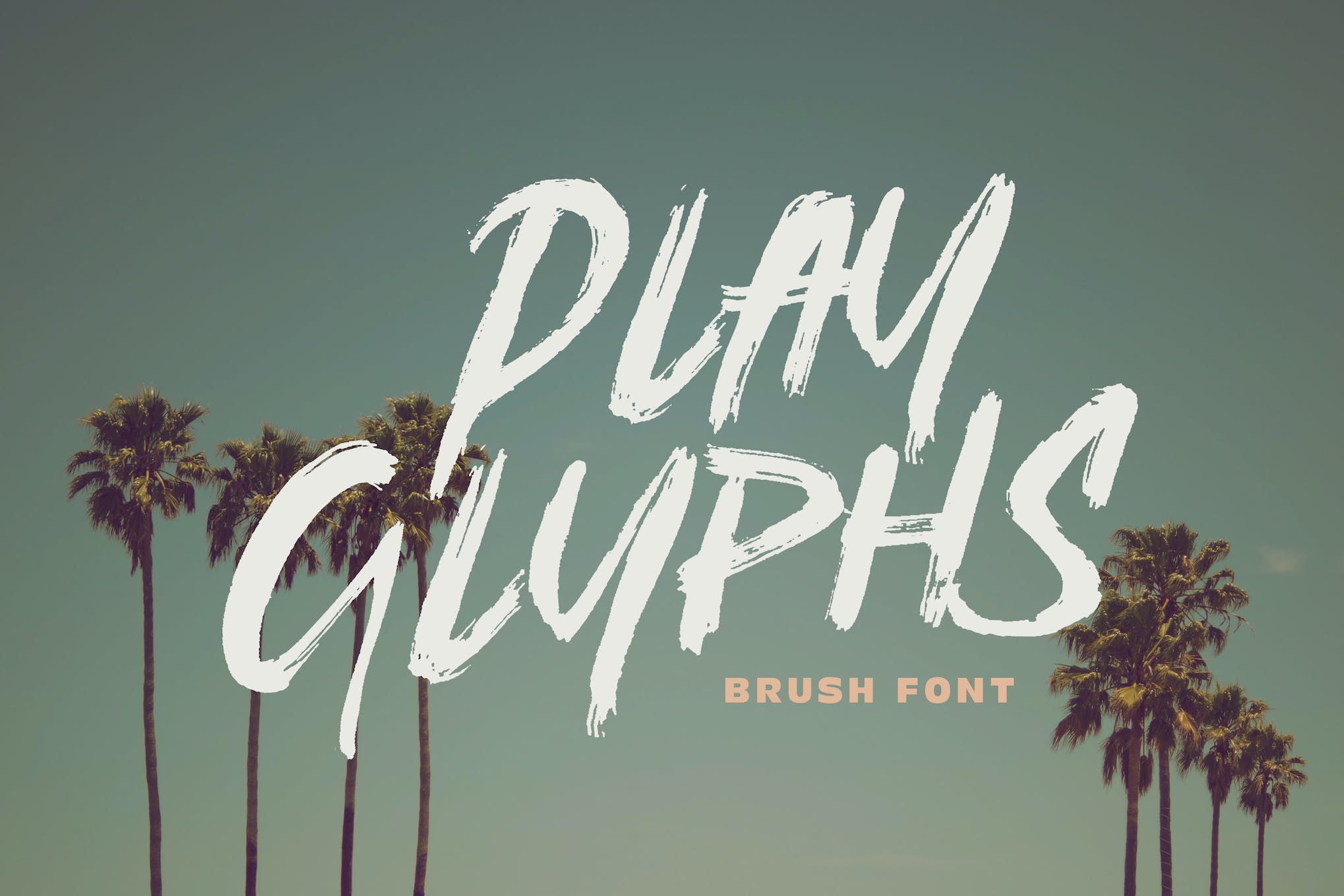 Play Glyphs offers a unique character style perfect for designing logos, name tags, quotes, and product packaging. It boasts OpenType features, numerals, punctuations, and also supports multiple languages. The package includes both .otf and .ttf files, making it a versatile choice for diverse design needs across various digital platforms.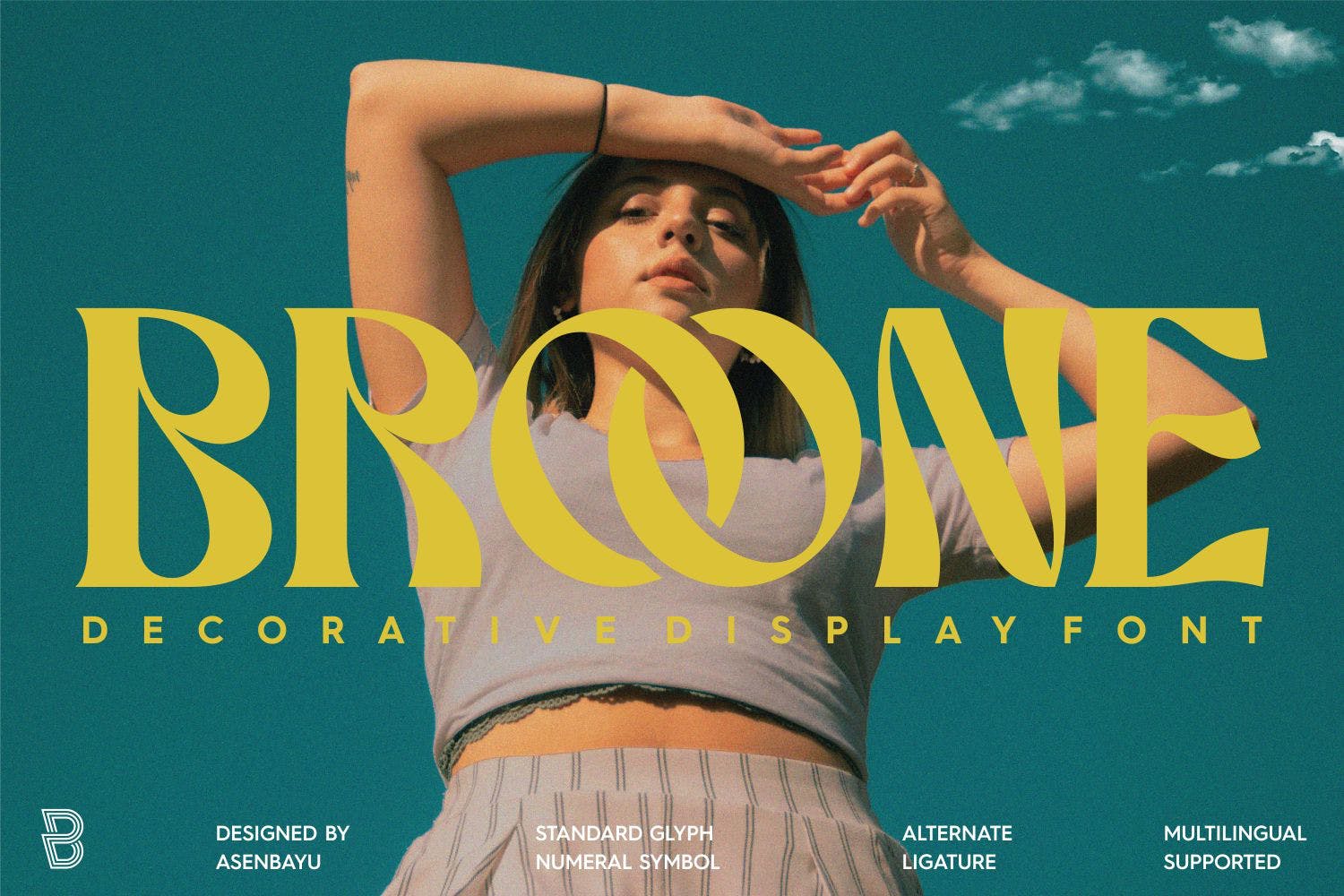 Broone is a beautifully versatile decorative font boasting a blend of wavy shapes and serif outlines, adding a youthful, natural feel to its design. With suitability for both modern and retro projects, it's perfect for eye-catching packaging labels, distinct logos, brand identities, posters, and more. The font includes standard glyphs, stylistic alternates, ligatures, symbols & punctuation, and multilingual support in OTF format.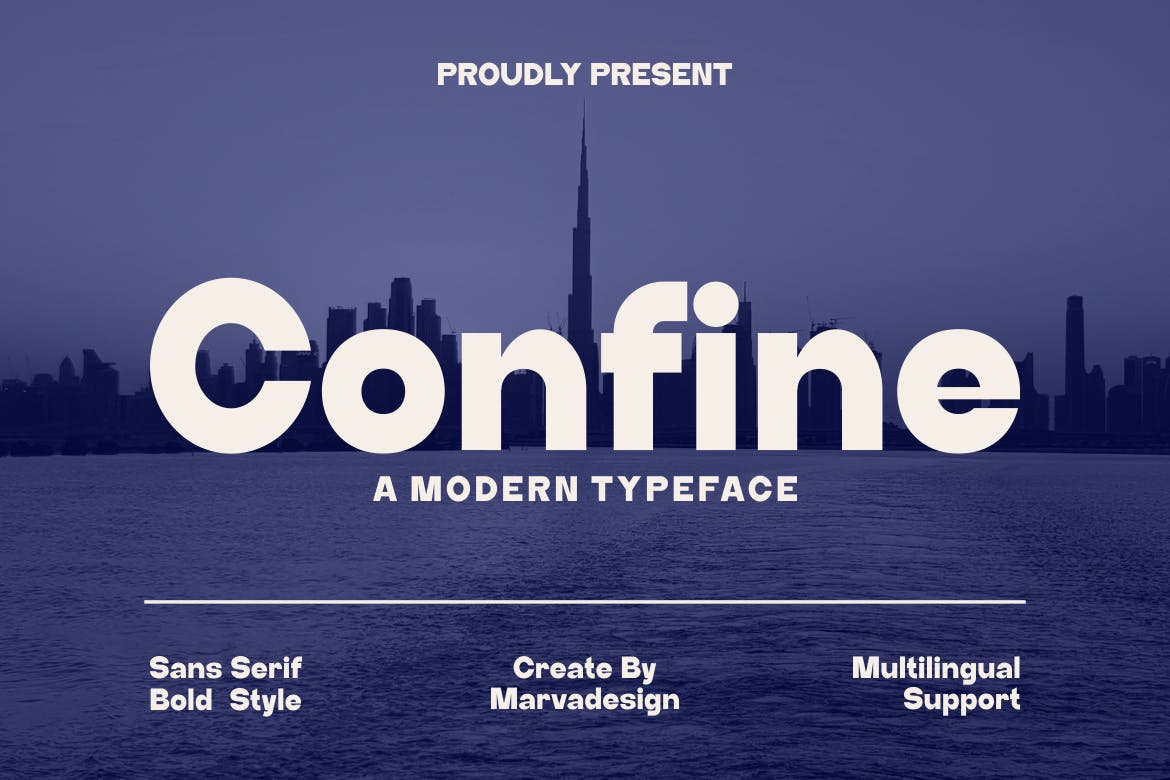 Check out the Confine Font – a modern, bold, and authentic sans-serif asset perfect for refreshing your brand. It's versatile, making it exceptional for various uses from logo designs to product labeling. It includes both uppercase & lowercase formats, in both .otf and .ttf. Additionally, it supports multiple languages and includes ligature.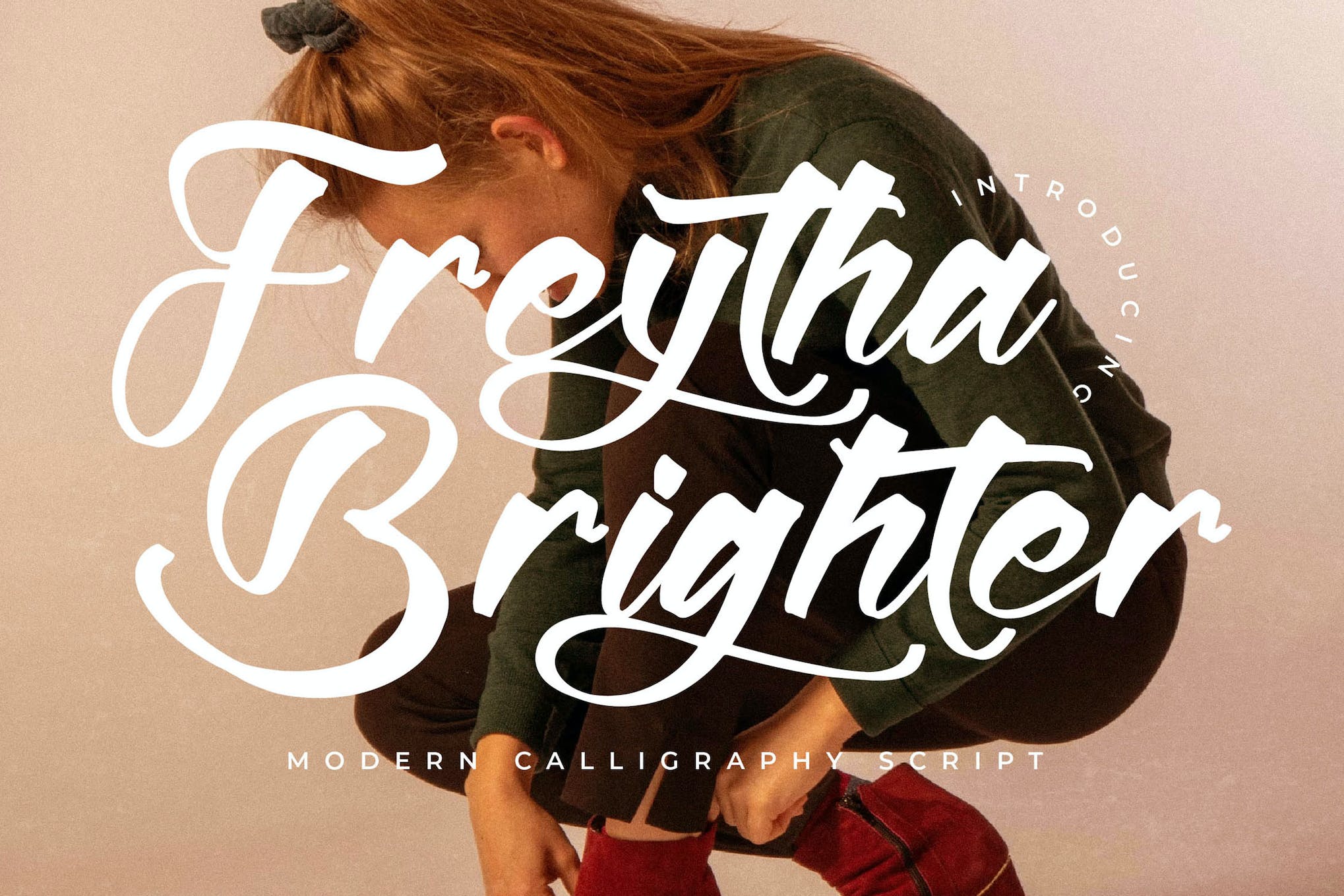 Freytha Brighter is a modern calligraphy script font that can enhance both your digital and print-based creations. It's versatile, fitting in seamlessly on posters, social media posts, branding materials, and personal projects. The font comes in OTF, WOFF, and TTF file formats making it highly accessible and easy to use.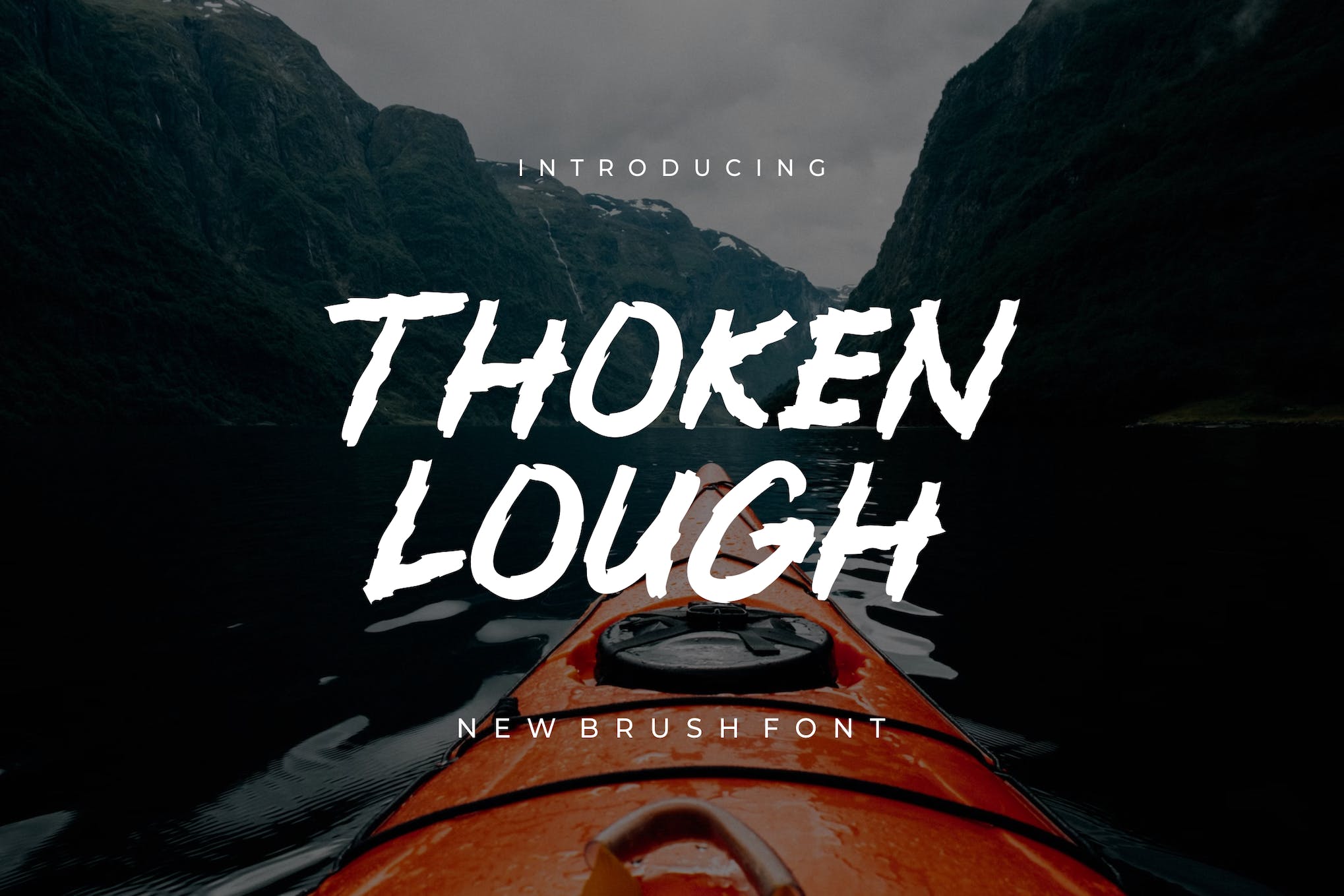 The Thoken Lough is a contemporary display font that blends simplicity with authenticity. Accessible in both OTF and TTF formats, this unique and modern font is likely to enhance any creative project, adding a touch of elegance and style with its bold brush-like strokes.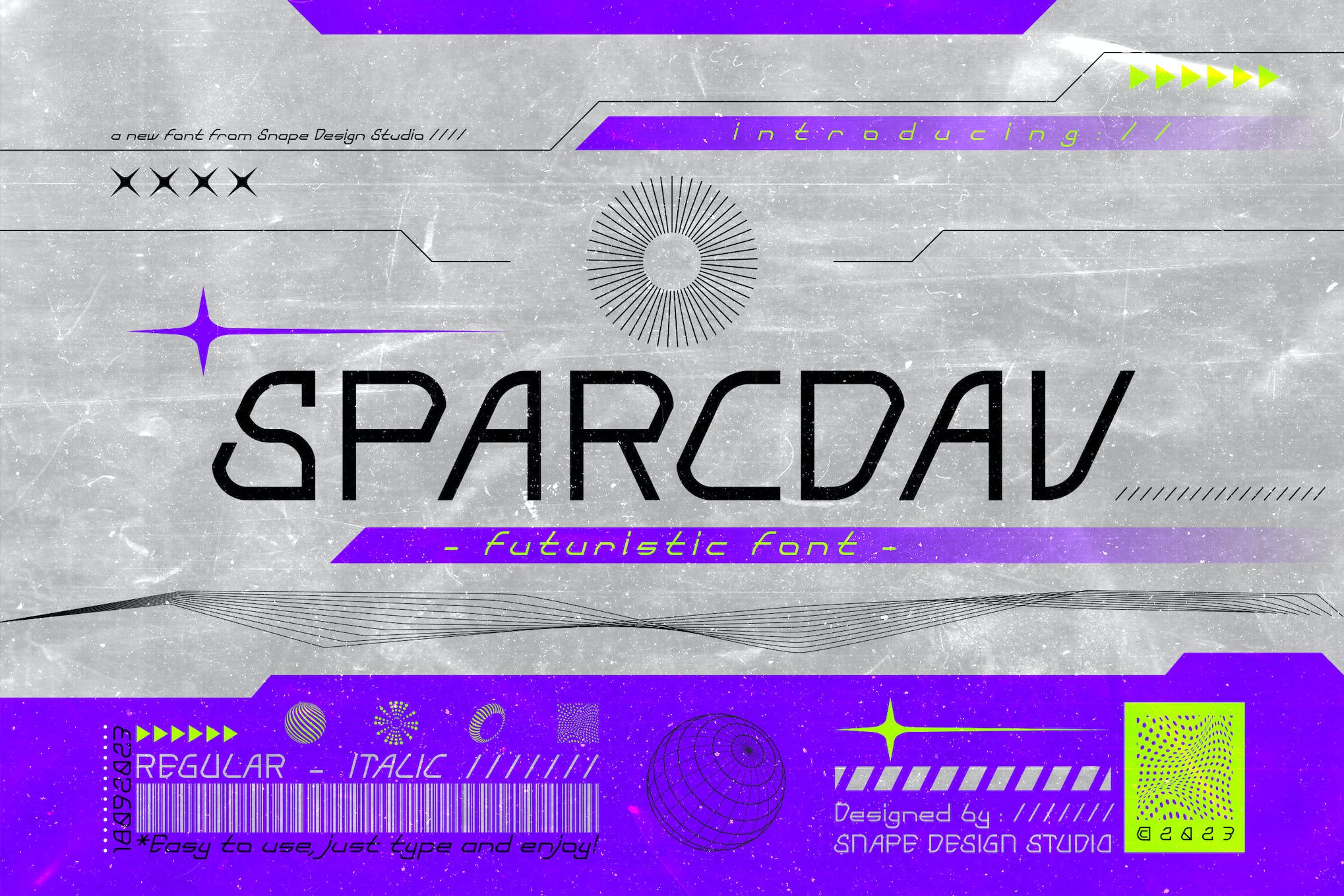 Sparcdav is an innovative typeface that merges sleek design with dynamic visuals. Ideal for sci-fi themes or tech branding, these modern fonts teem with versatility and are easily customizable. Featuring uppercase, lowercase, number, punctuation, and multilingual fonts in both regular and italic styles, Sparcdav is your practical solution to elevate design projects to the next frontier.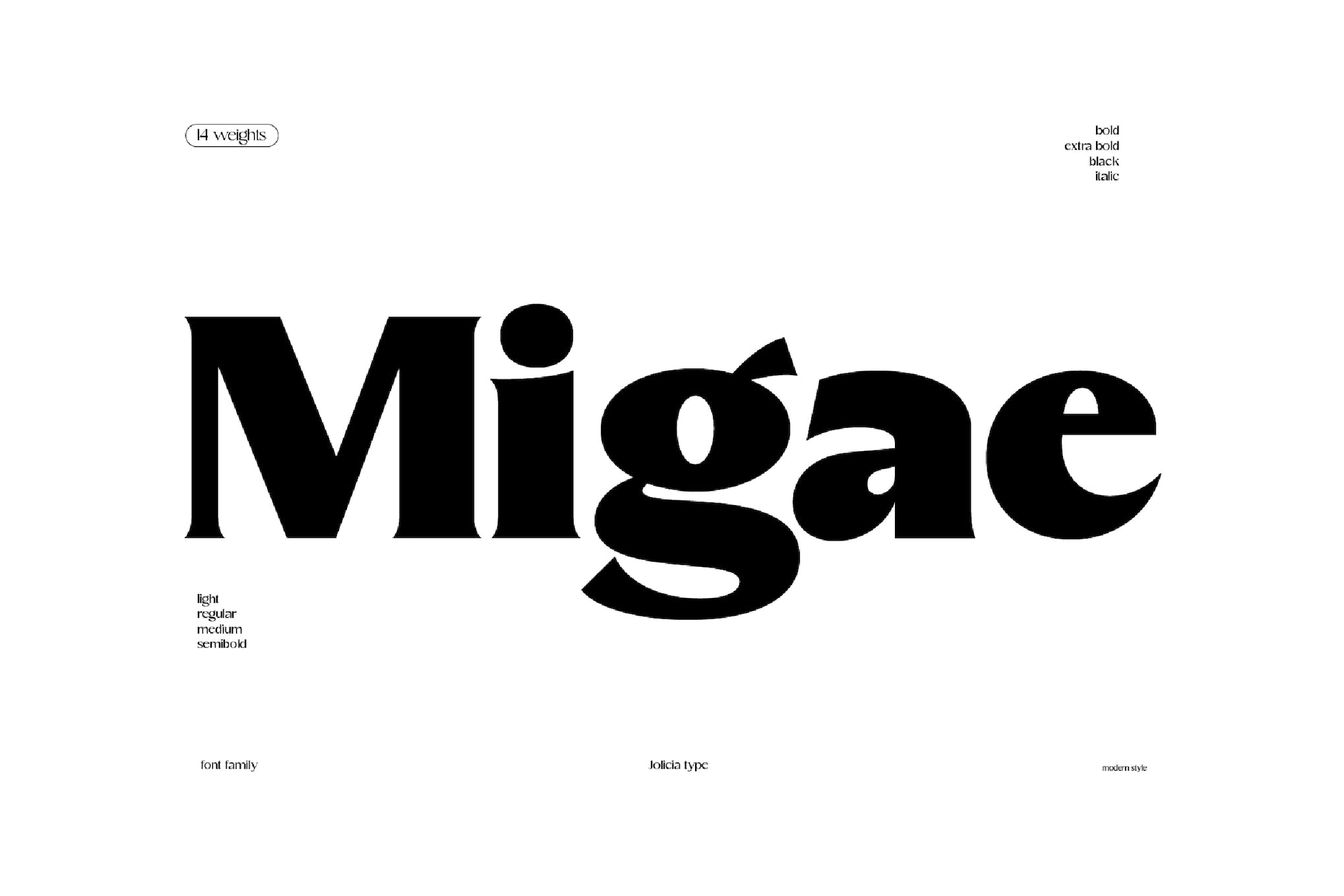 Migae is a versatile, elegant display font suitable for various design applications. With 14 weights from Light to Black and comprehensive italics, this font offers an array of options to meet your design needs. Infused with a modern aesthetic, its strong to elegant styles provide a balance that makes it ideal for anything from branding to web headings.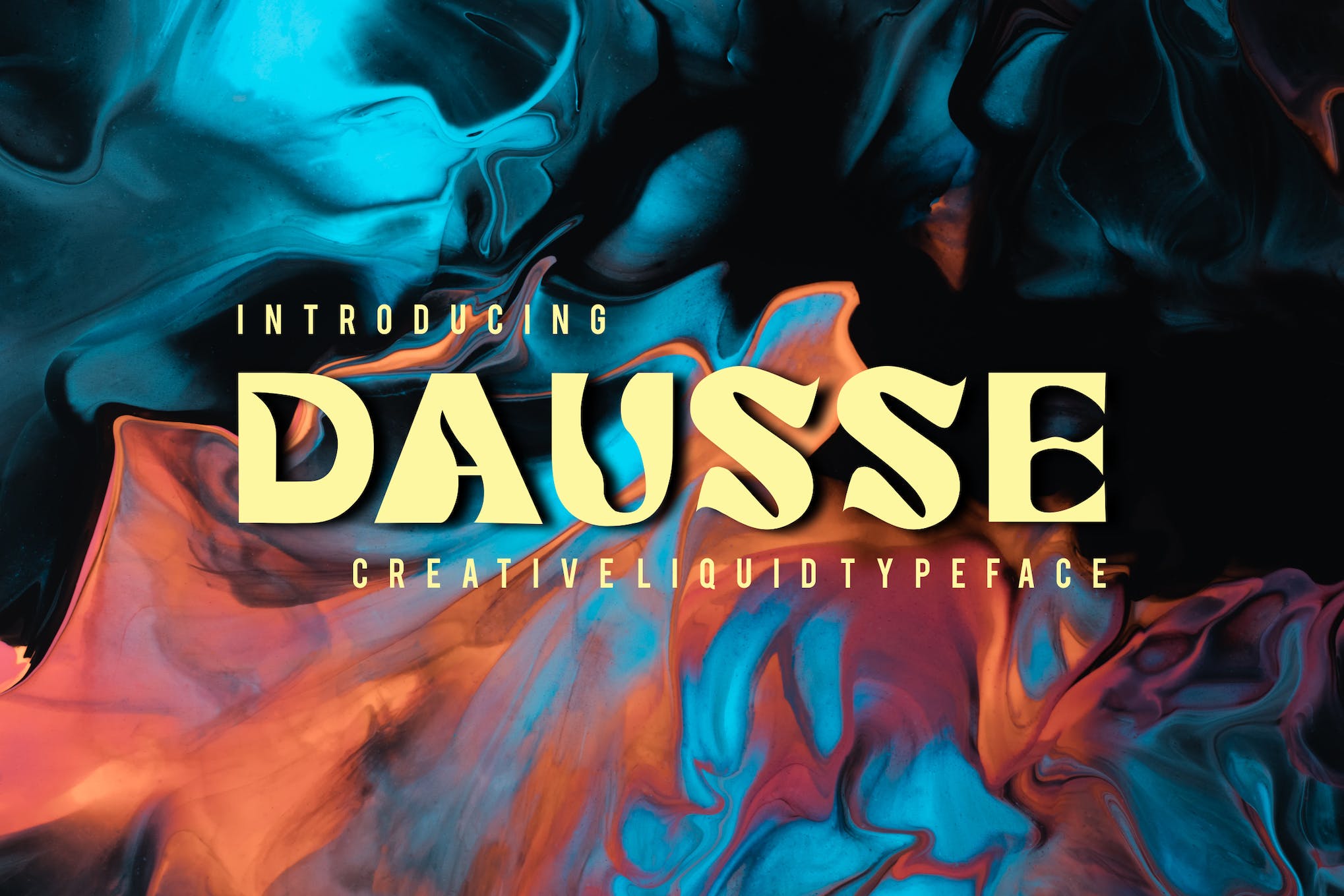 Dausse is a creatively designed font that offers original flair to your design projects. Complete with upper and lower case letters, numerals, and symbols, this sharp and strong font is perfect for a variety of uses, including titles, magazines, brochures, and websites.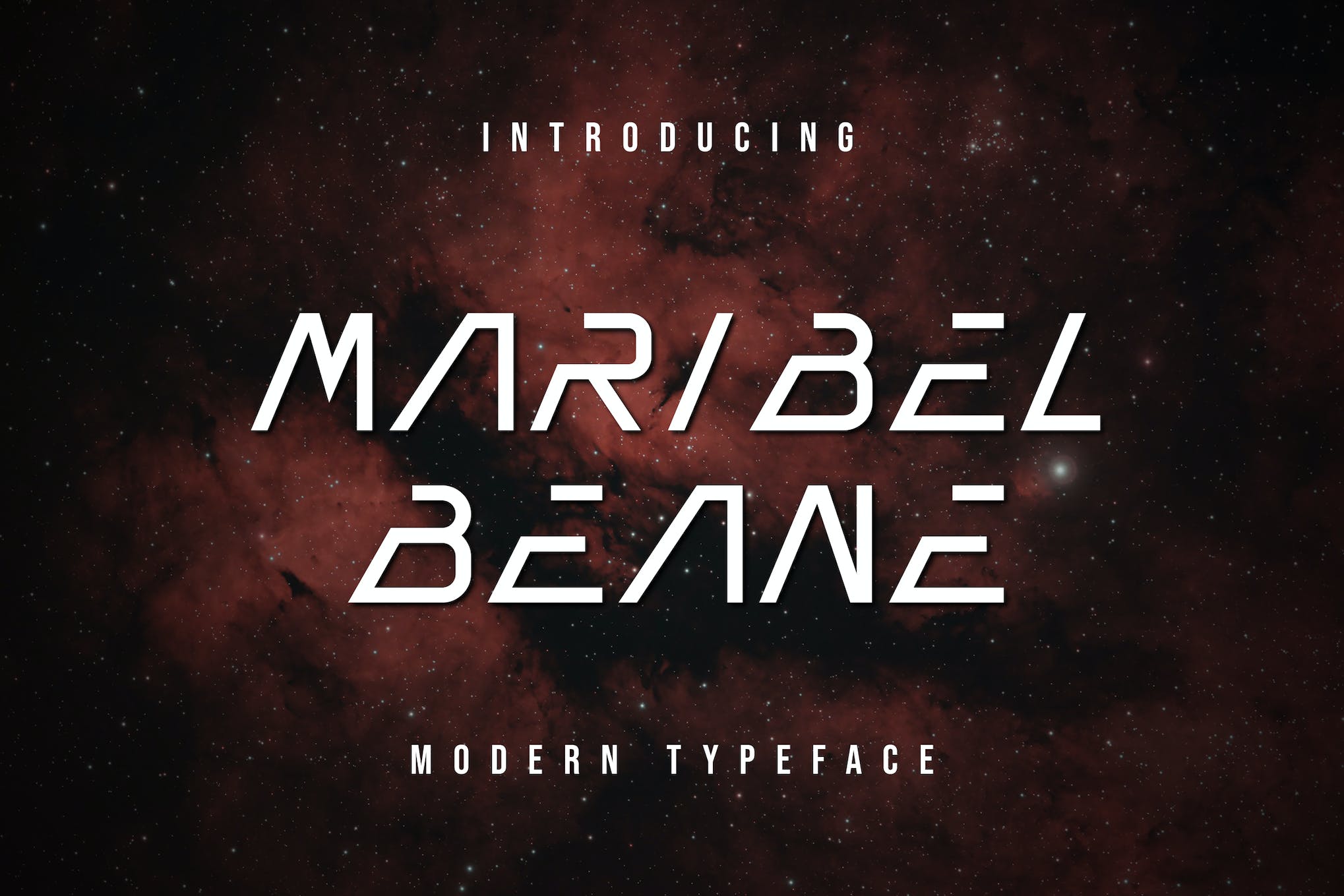 Maribel Beane is a contemporary, futuristic title font with an original twist. Its complete character set includes uppercase, lowercase, numeric, and symbols- making it versatile for various applications, including posters, magazines, brochures, packaging, and websites.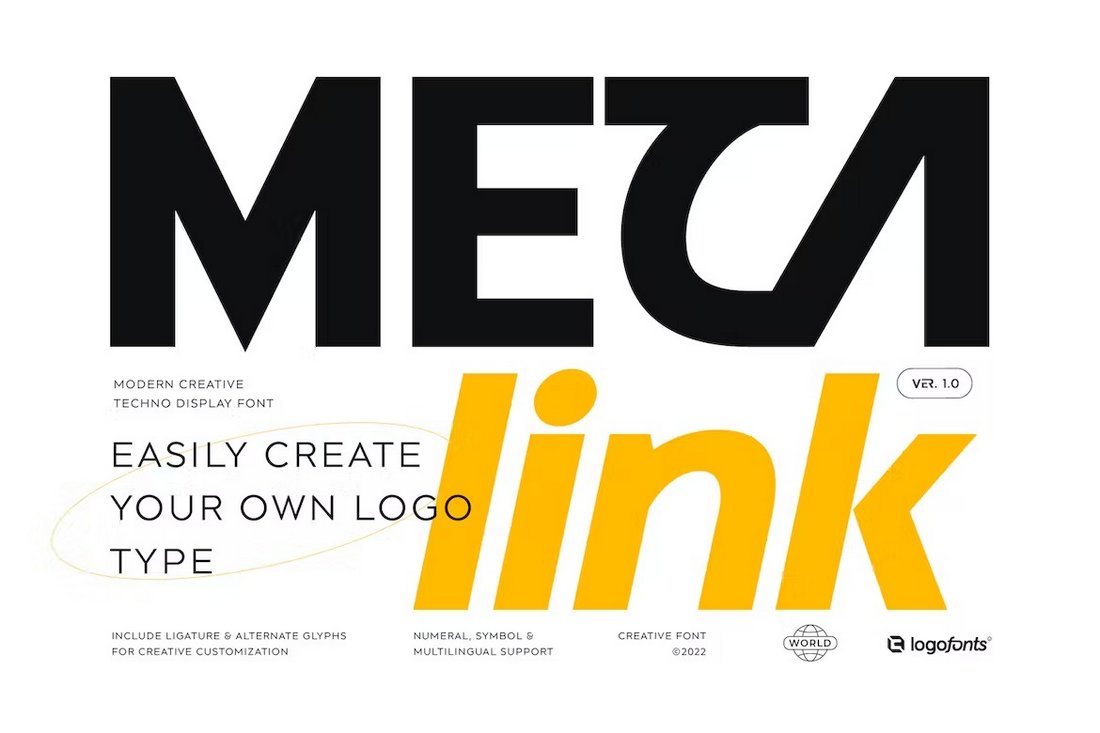 Meta Link is a modern and stylish font you can use in your contemporary style design projects. It's perfect for crafting logos for modern brands as well as for designing headings, titles, and labels. The font includes ligatures, alternates, and glyphs as well.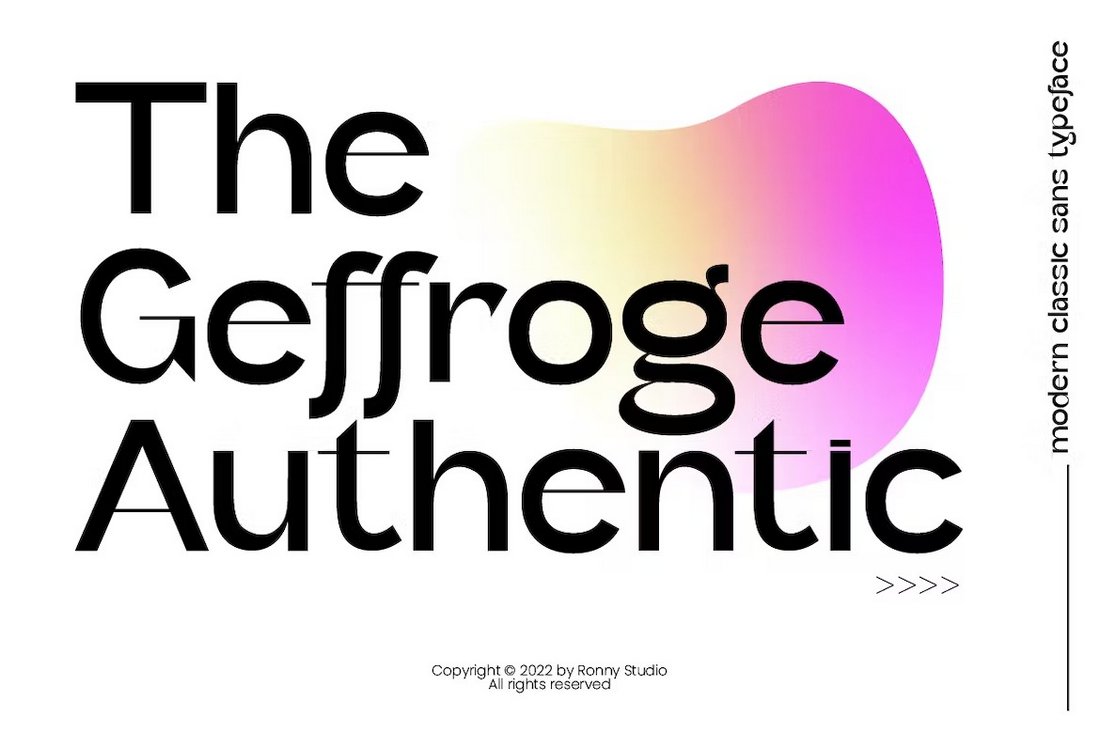 This font comes with a truly modern-classic letter design that will instantly grab the attention of your audience. It includes both uppercase and lowercase letters featuring unique decorative elements. The font is available in regular and italic versions.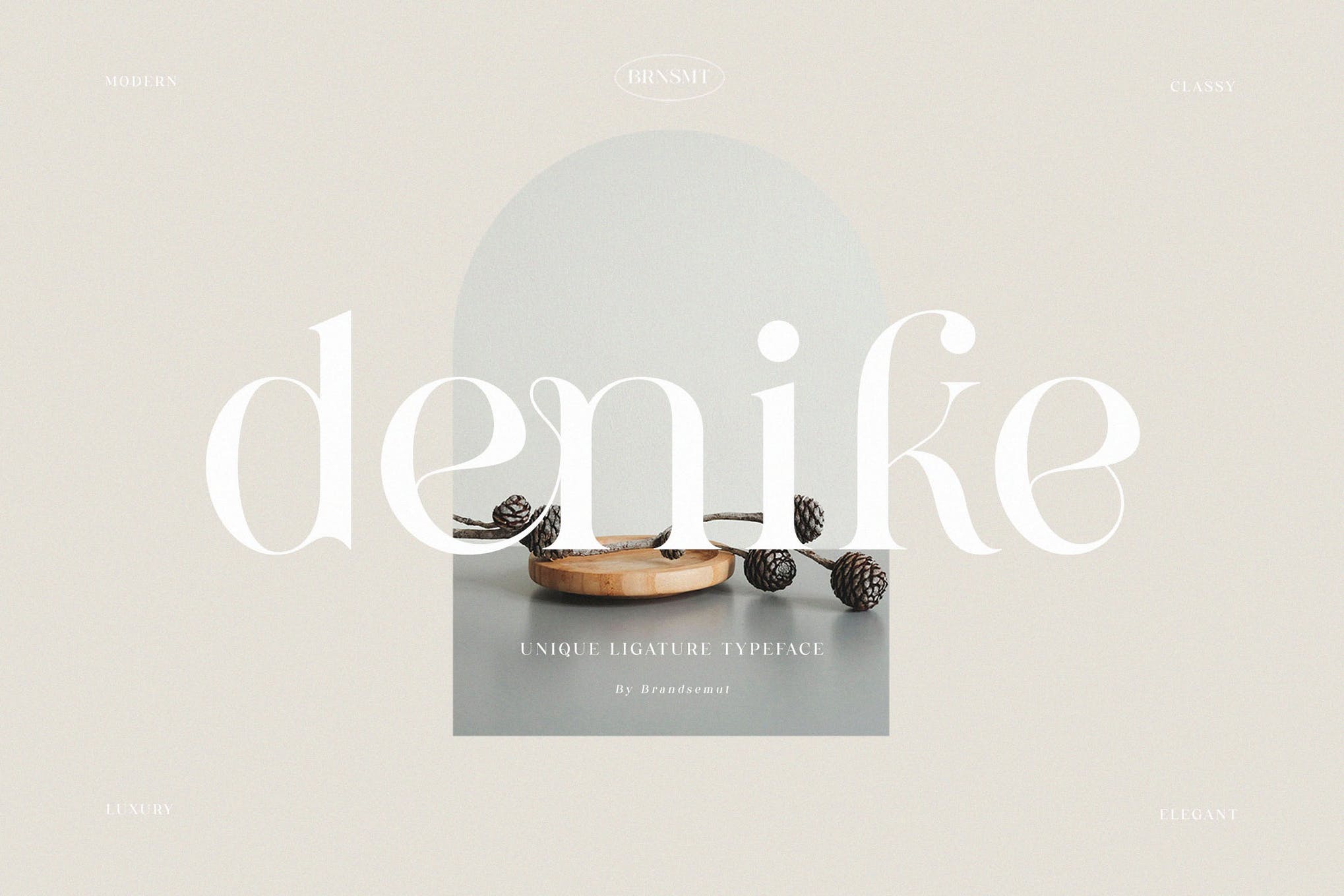 Denike is a stylish font that you'll not regret spending your hard-earned money on. It exudes class, and elegance, and is easily one of the best modern fonts available on the market at this moment. We recommend you take Denike for a spin or add it to your shortlist at the very least.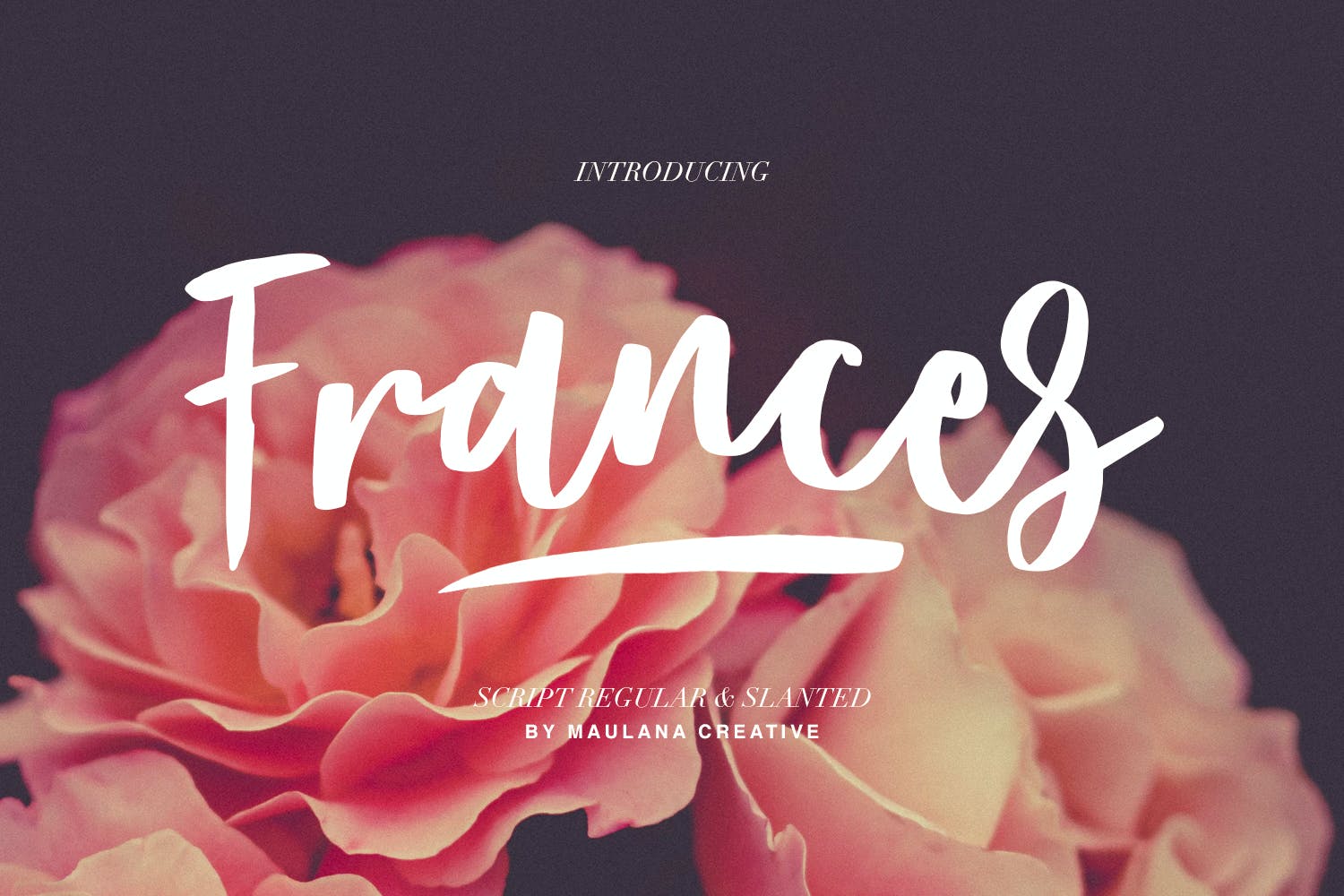 For an authentic handcrafted feel, consider Frances. It's a script typeface that will look good on almost any design you use it on; no wonder it's one of the highest-rated modern fonts out there. We really like Frances, and you'll too.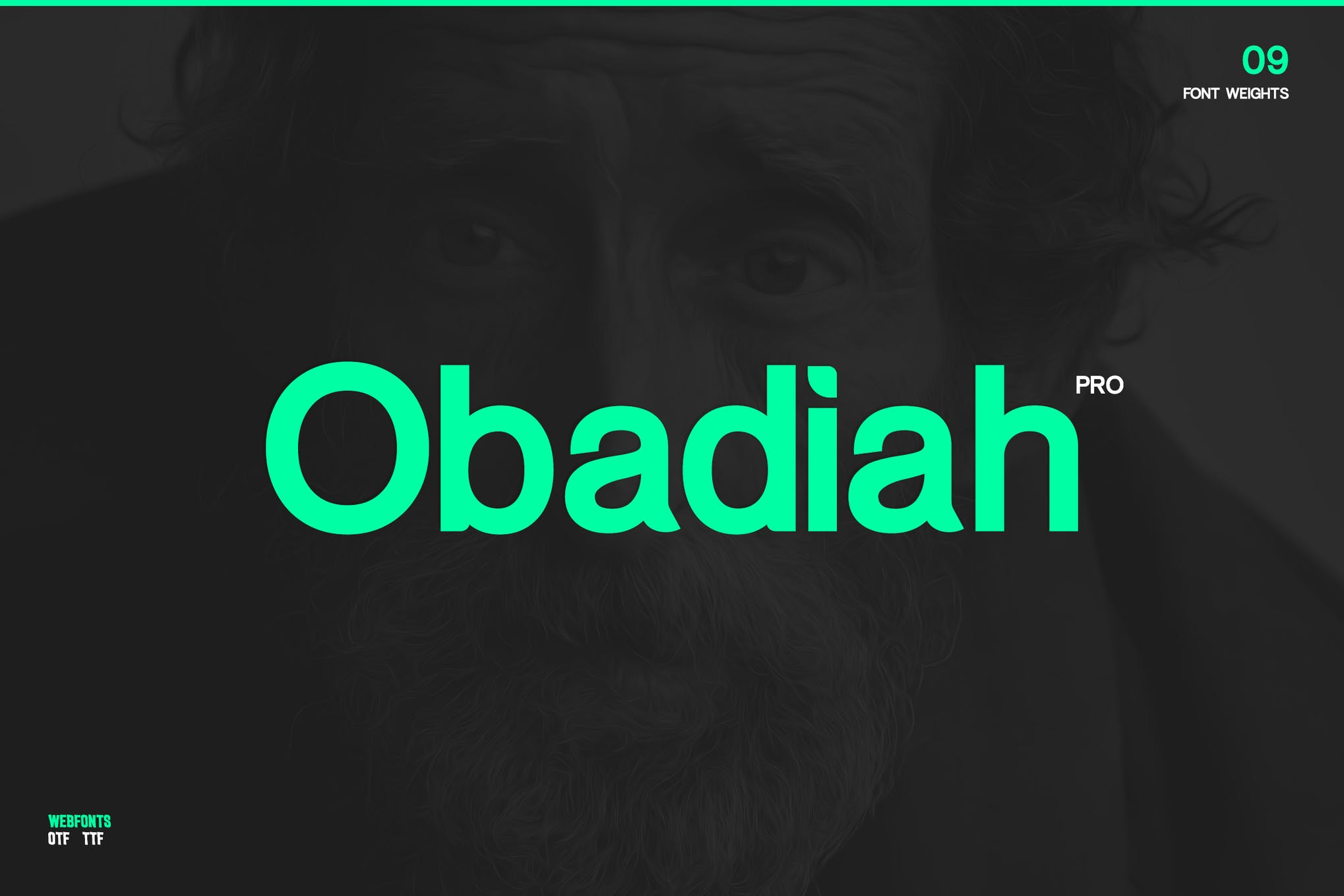 If you are looking for a font that works swimmingly for movie posters, banners, signs, and logo designs, Obadiah is an excellent choice. It comes packed with 9 weights, uppercase, and lowercase letters, numbers, punctuation, alternates, and ligatures.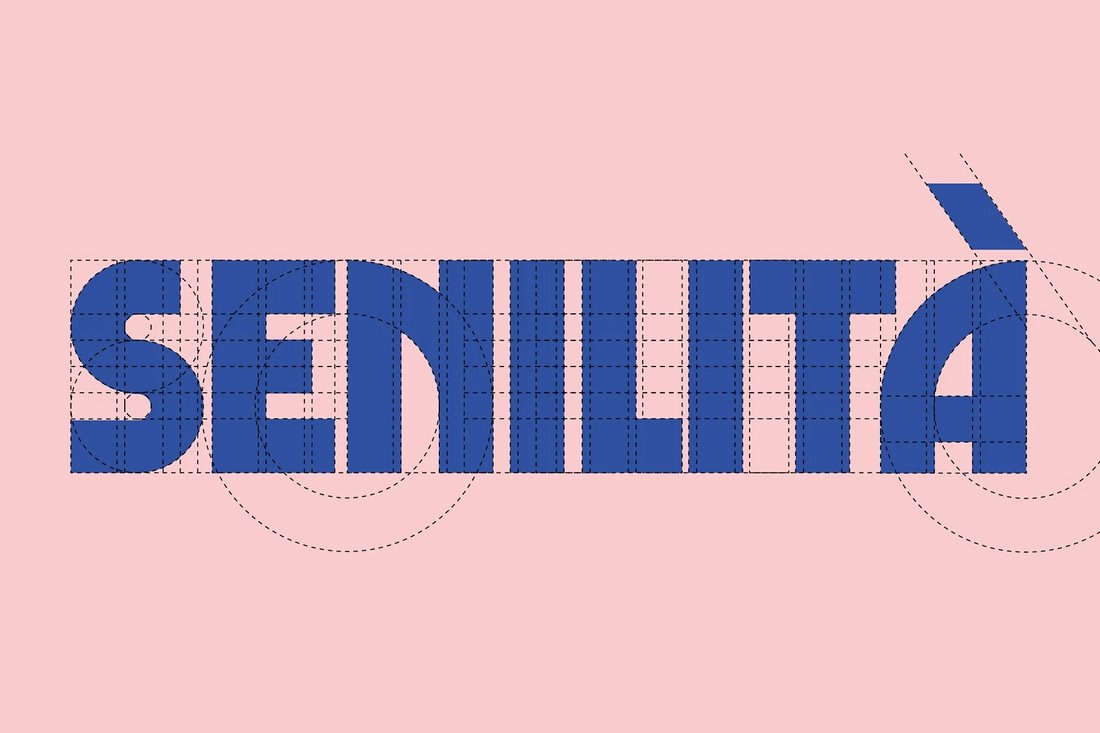 This free font features a unique retro-modern design that combines elements from both genres to create a unique look. The font is completely free to use with your personal and even commercial projects.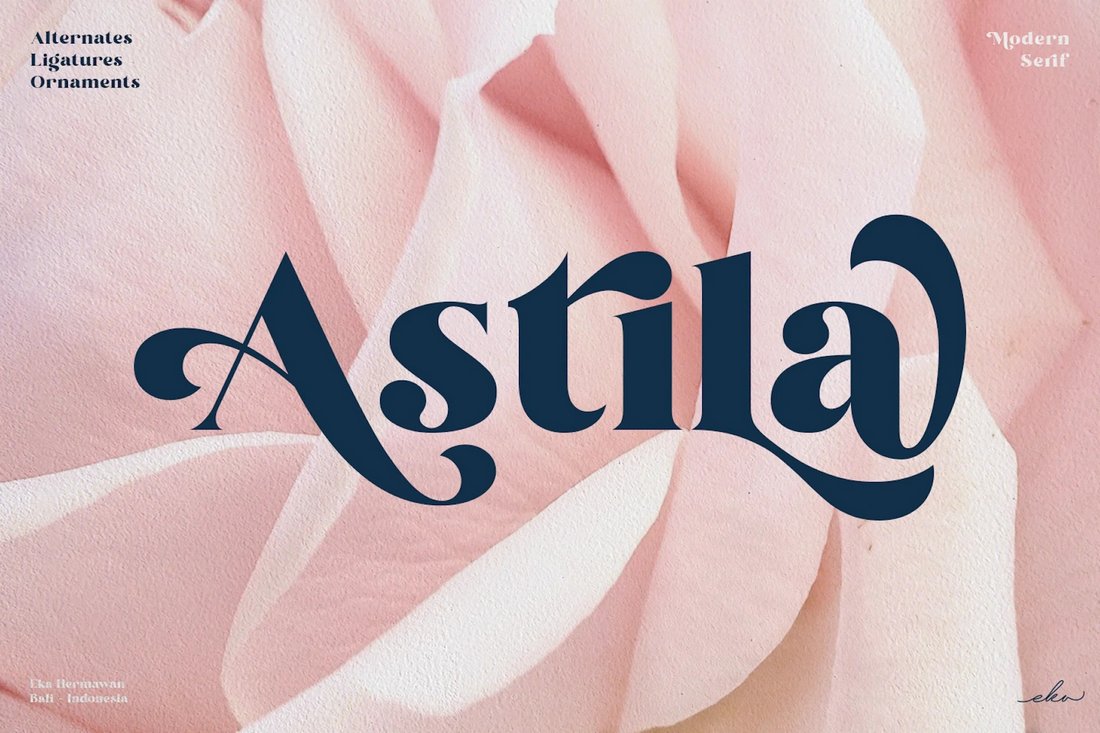 The elegant and modern letter design of this font will help you craft stylish titles and headings for various types of designs. This font is free but you're only allowed to use it in personal projects.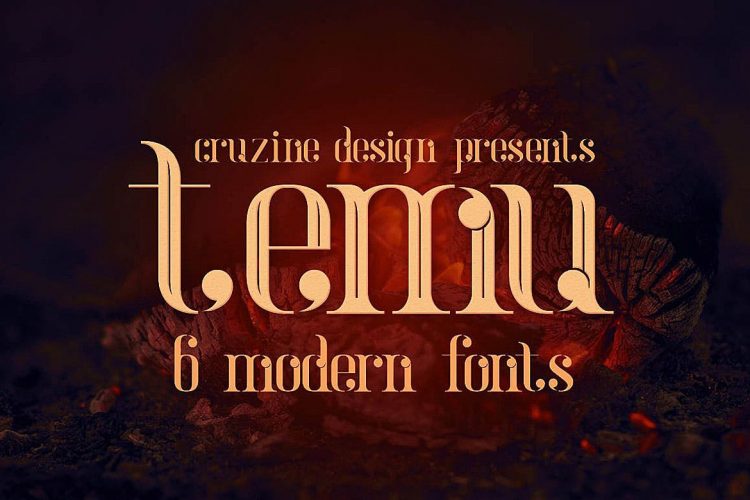 Temu is a fancy serif typeface featuring clever use of lines to create texture and movement. It comes with different variations, including grunge and shadow versions, and is best rendered in a large size, so it's great for displays or posters in a modern creative field such as film or photography.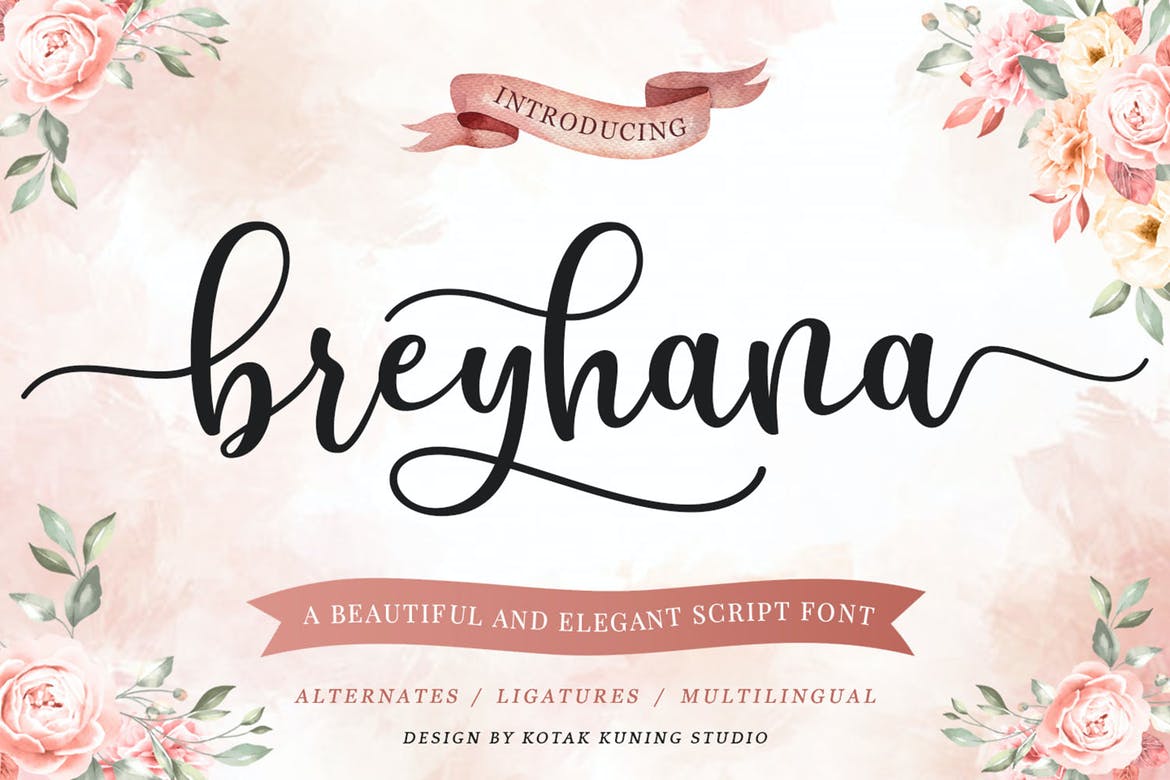 Breyhana is a gorgeous modern script font with a beautiful and elegant free-flowing style that's ideal for feminine or romance-inspired projects such as wedding invitations or decor for a girl's bedroom. It comes with a wide range of stylish ligatures and swashes, plus multilingual support.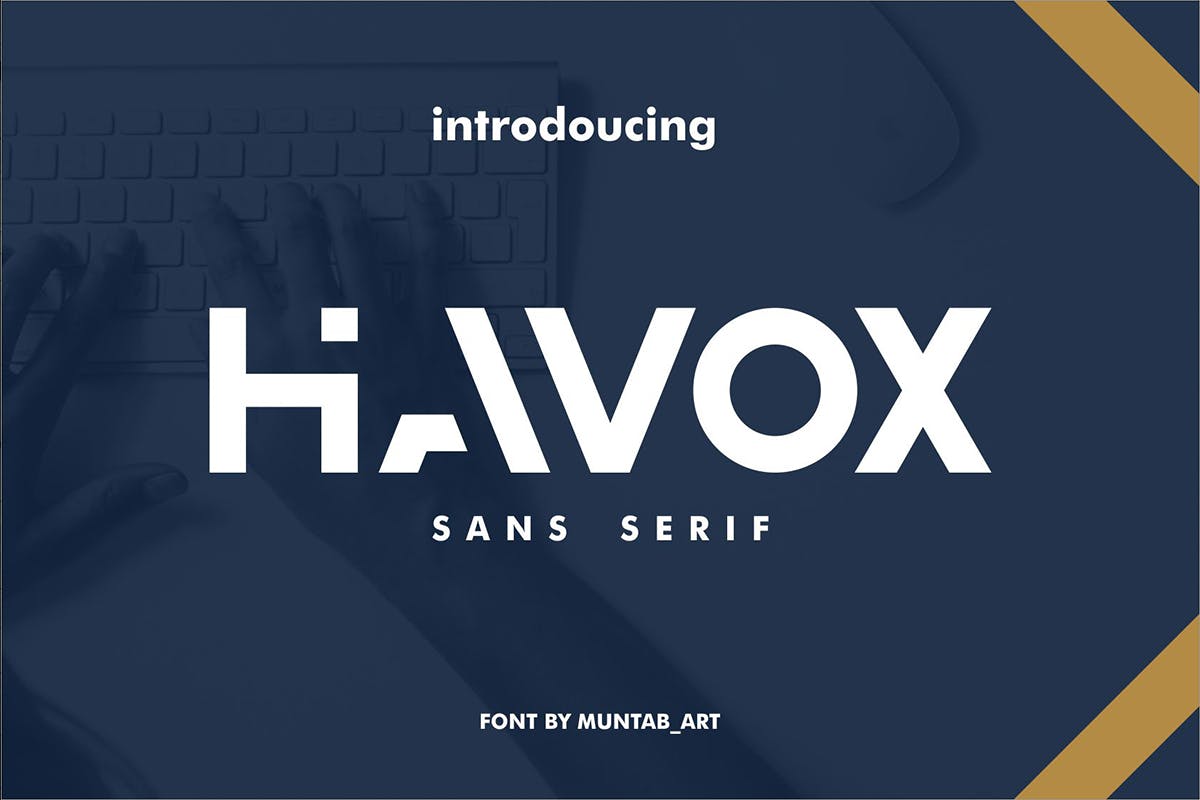 When it comes to the best modern fonts, Havox is the real deal. It has a distinct look that will accentuate the overall feel of your designs, and establish you as a creative graphic designer. It's a fantastic sans-serif font that deserves your undivided attention.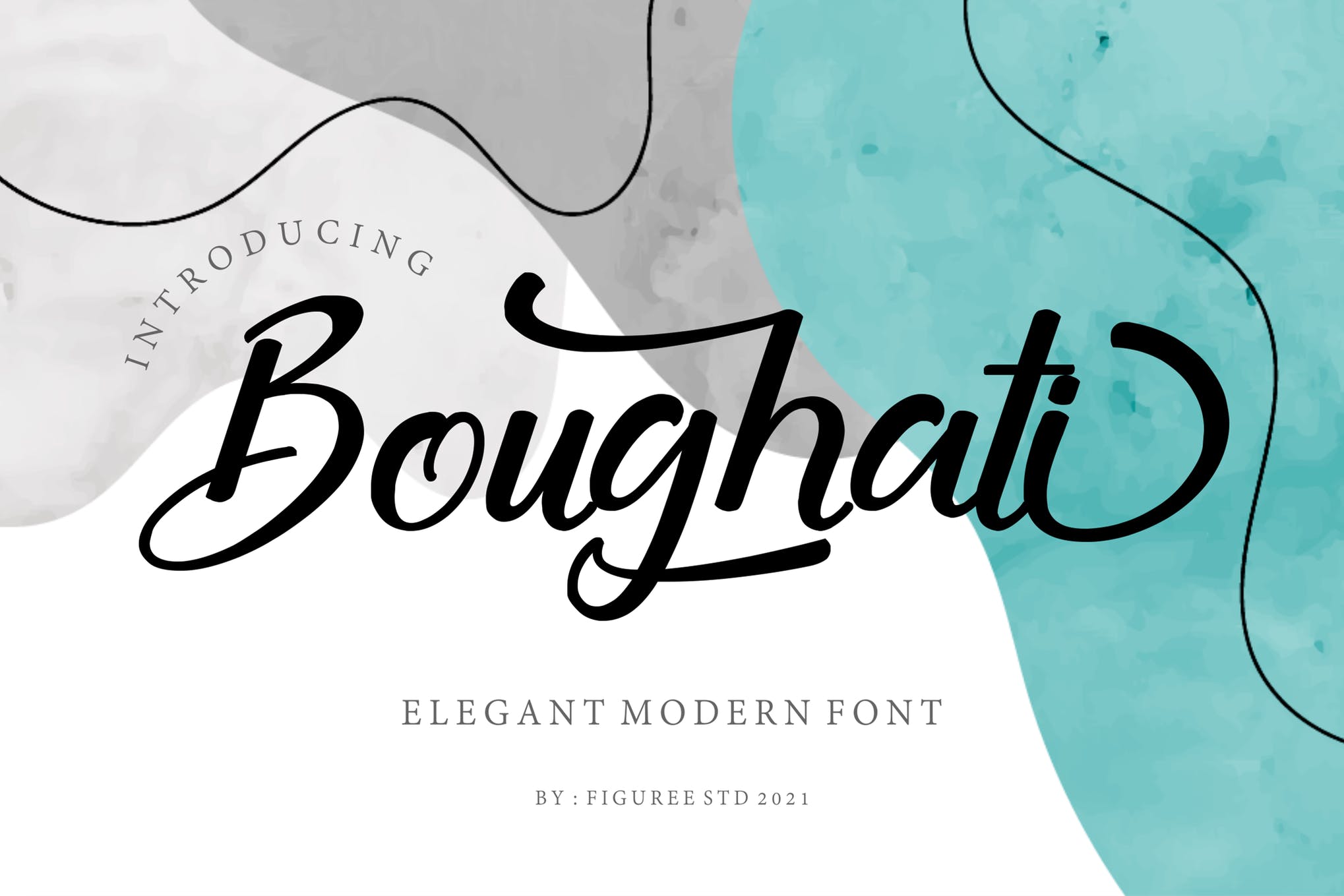 Next up we have Boughati, an elegant modern font that brings a nice cursive style to the table with a unique urban edge. It's a stylish option that is sure to attract eyeballs and help your work get the attention it deserves.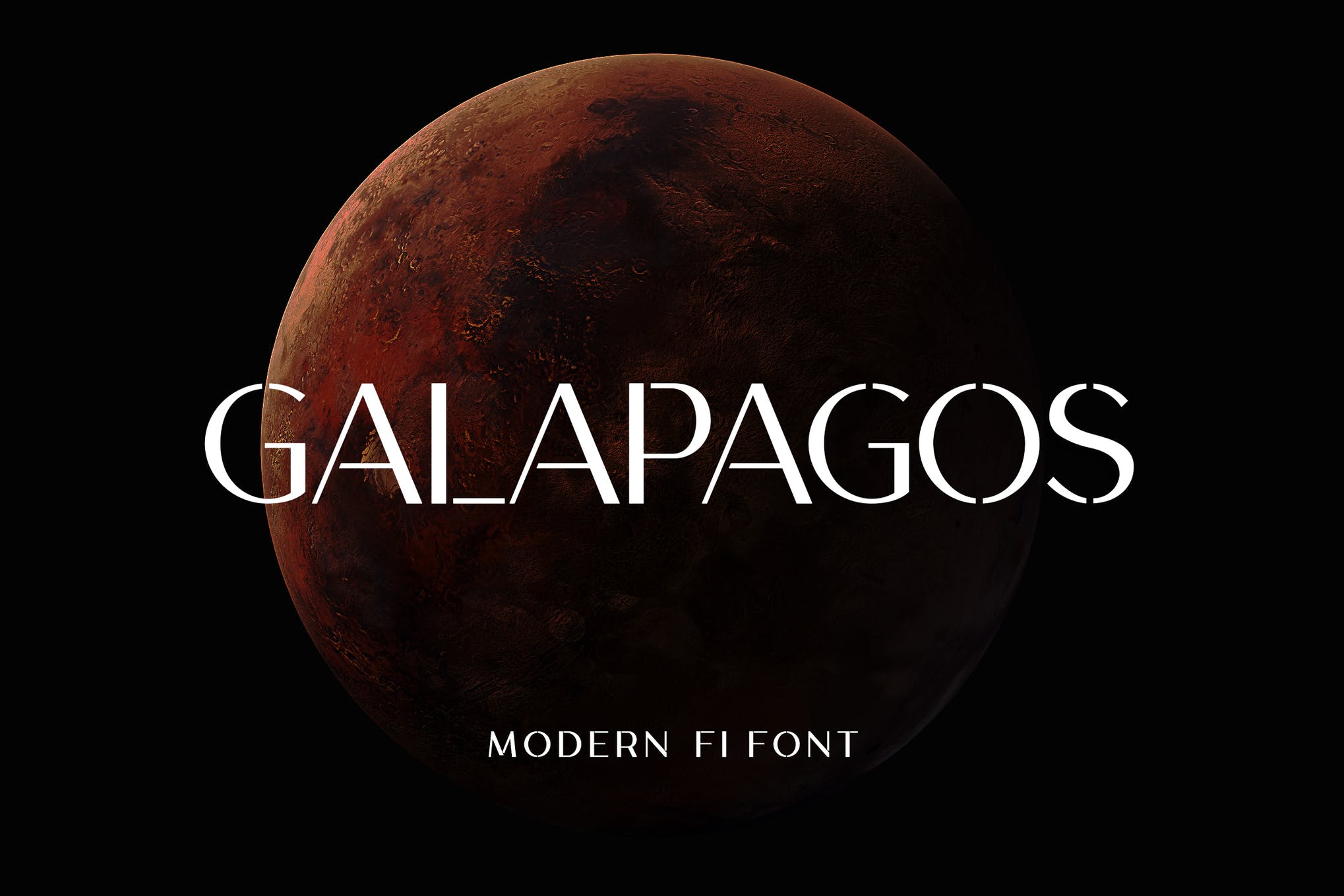 If you are looking for a modern and futuristic font, Galapagos is worth having a closer look at. It offers an aesthetic that you will agree is alluring and make for a great choice for sci-fi, technology, and space-oriented projects.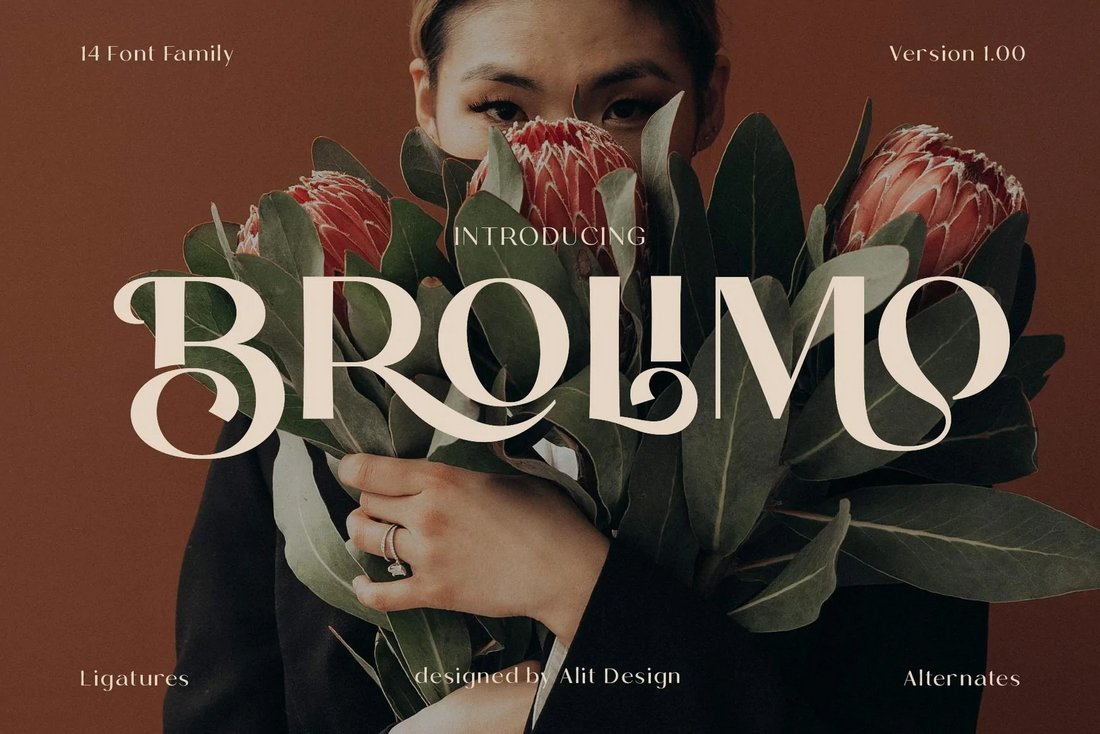 If you're looking for an elegant and modern font but don't have the budget to buy a premium font, then you can grab this one for free. You can use it for free with personal projects.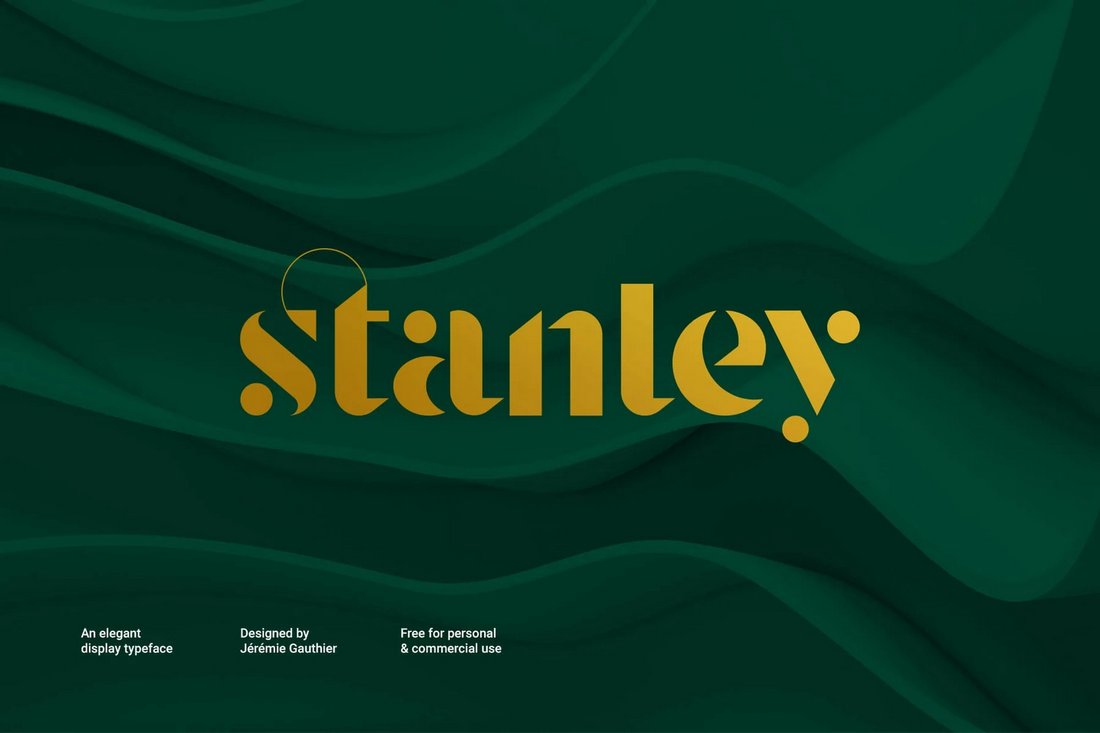 Stanley is another free font that comes with a modern design. This font is ideal for designing logos for modern brands. And it's free to use with personal and commercial projects.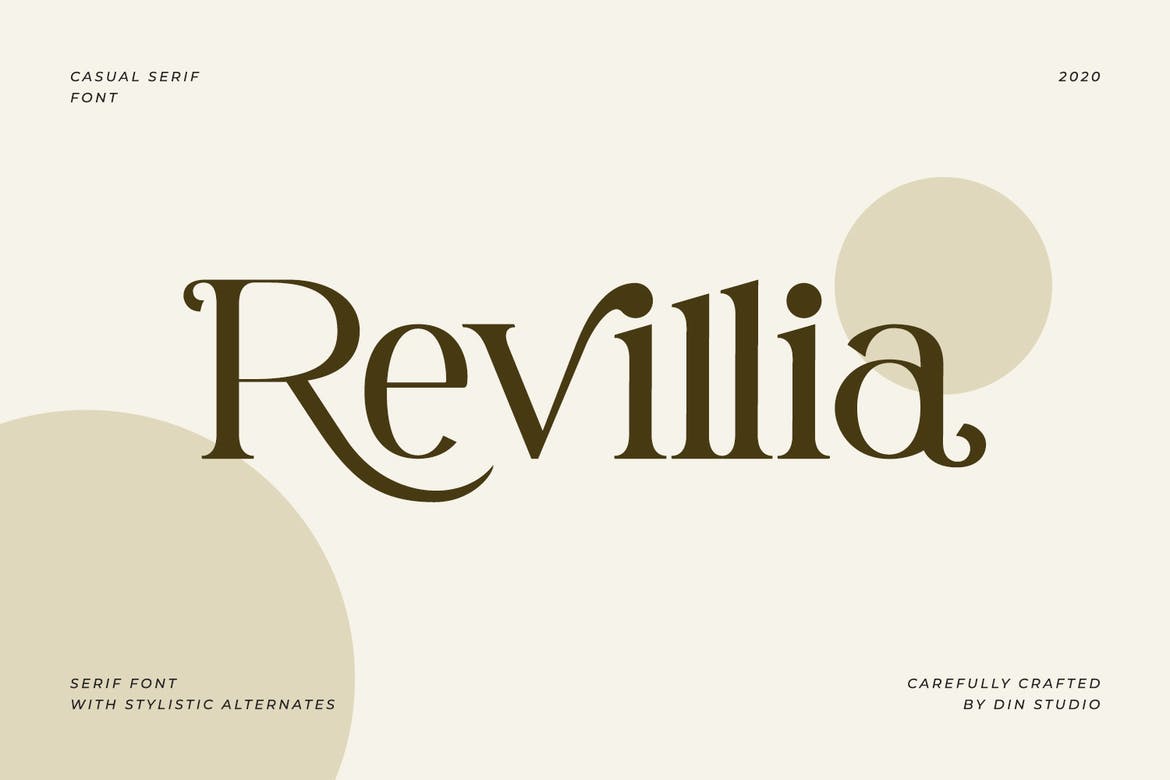 Revillia is a casual serif font that combines subtle vintage elements with a modern and super professional finish that's great for a range of purposes, from business cards and branding to logos and print projects. It comes with an assortment of stylistic alternatives plus numbers and punctuation.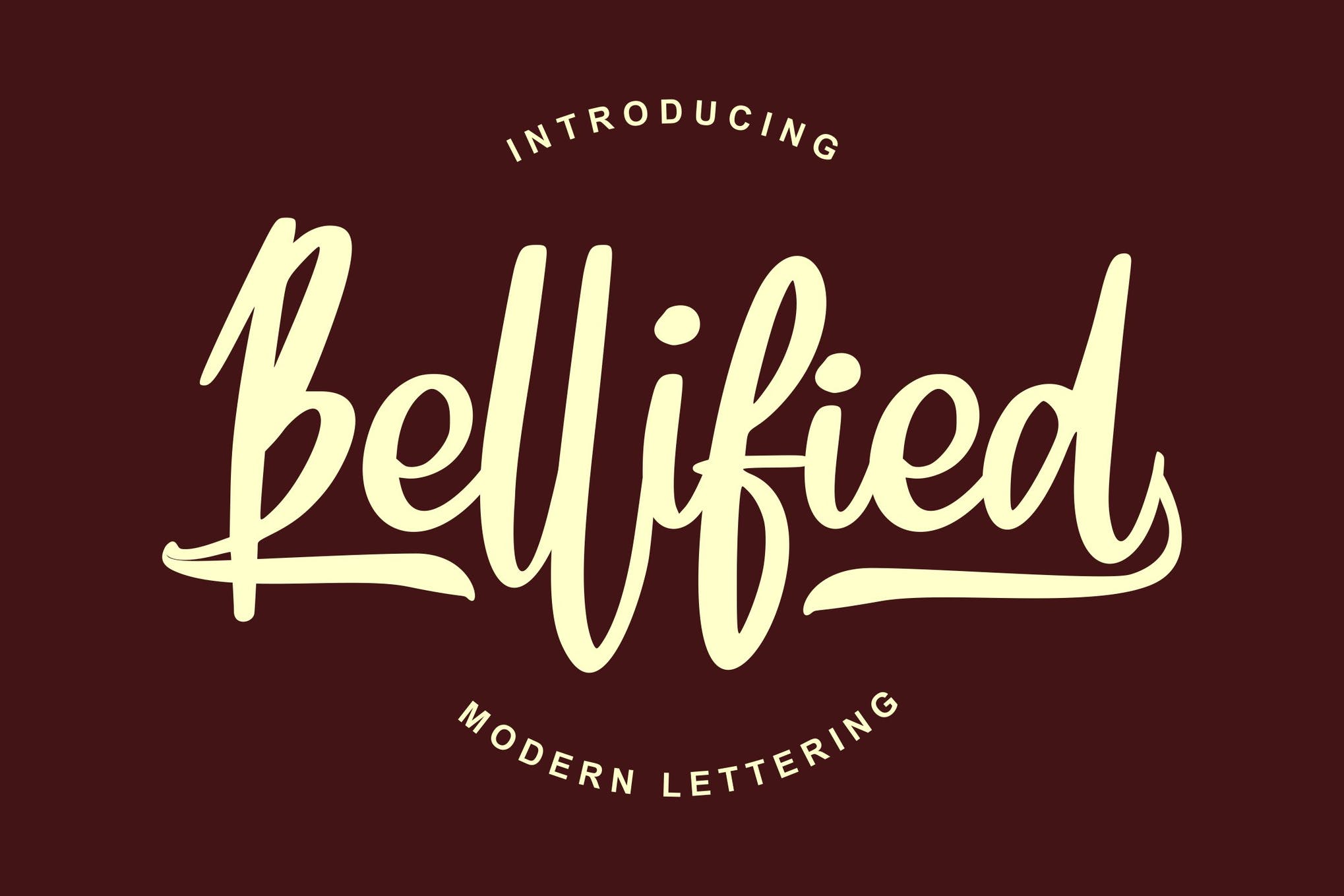 Next in our list of the best modern fonts is Bellified, an option perfectly suited for all your design needs including invitations, quotes, posters, greeting cards, flyers, and a range of other branding materials.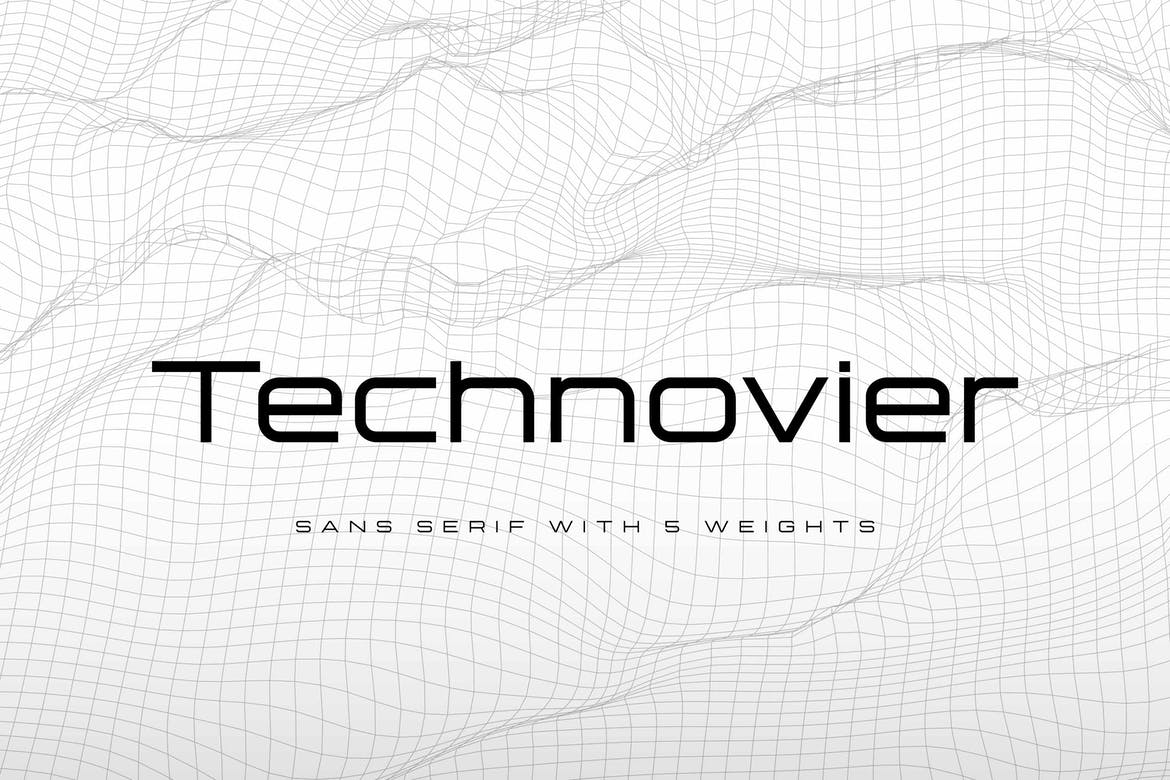 If you're after a truly modern look with a futuristic element that's ideal for technology-focused projects, consider the sans serif Technovier font – it comes with five different weight options, plus a full suite of standard glyphs with multilingual support included.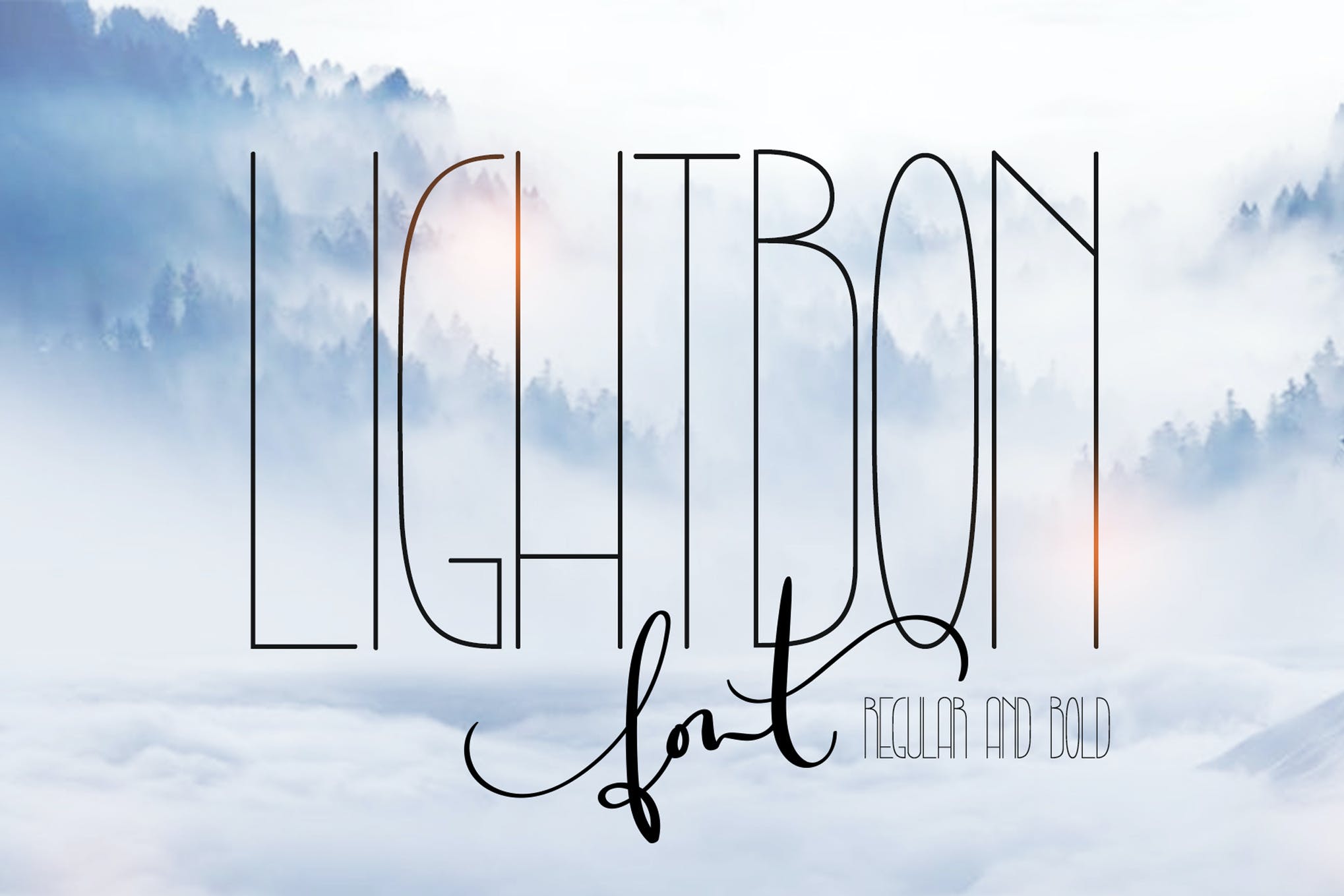 Lightbon is a fantastic font that can be easily put to use for titles for greeting cards, wedding albums, and projects that need a combination of contemporary and antique vibe. It's one of the best modern fonts on our list, and we recommend you check it out pronto.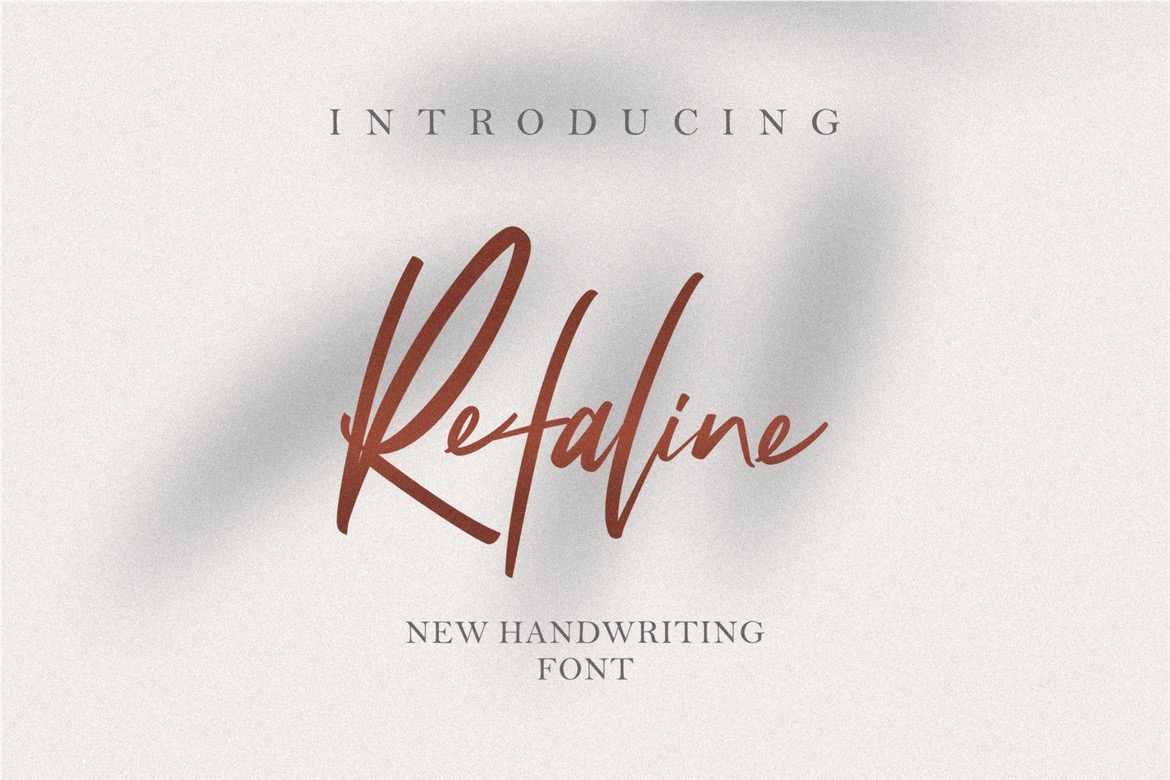 Next in our selection of the best modern fonts is Refaline, the perfect choice if you're looking for a natural handwritten font that would make a great signature or a super classy logo. It features a range of ligatures to help you customize, plus a variety of numbers and punctuation.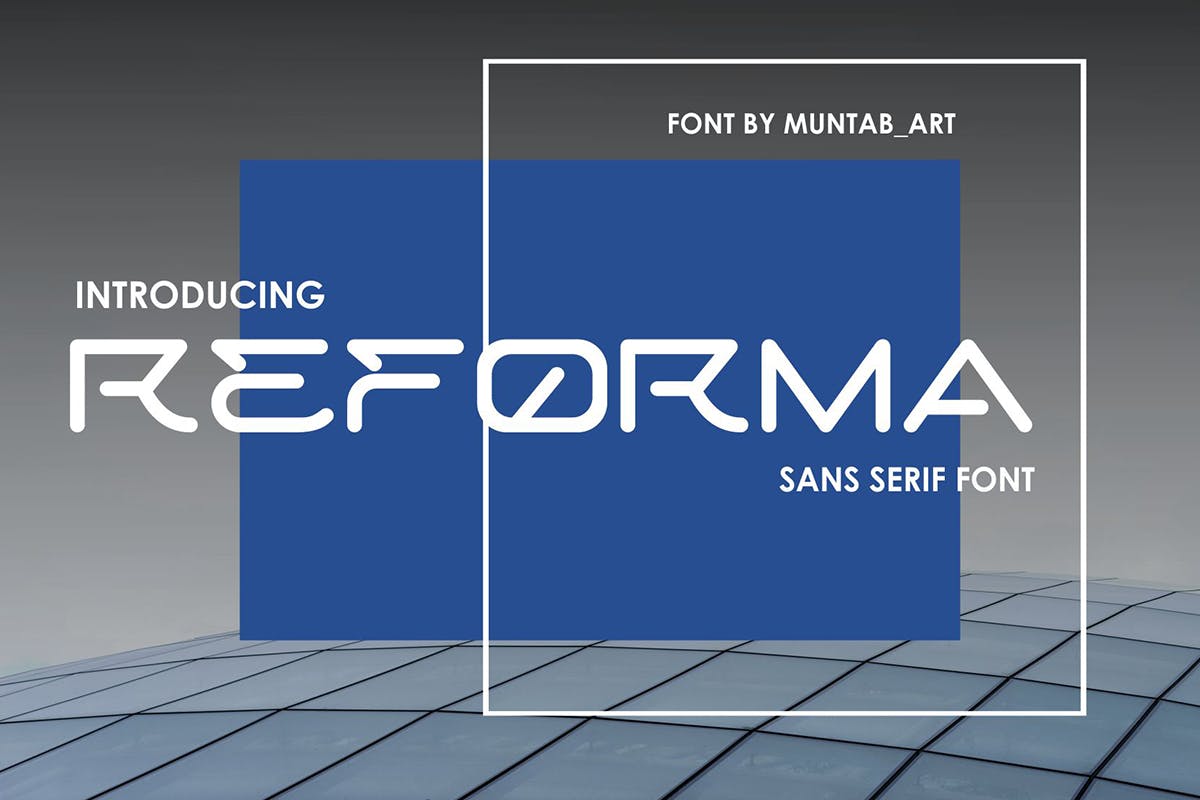 Reforma is a stunning sans-serif font carefully crafted for illustrations, web design, badges, and a few other design needs. It comes packed with standard uppercase letters, numerals, a smorgasbord of punctuation, and more.
Looking for a different style of a modern font? Then this free font is for you. It features a retro design that also mixes modern elements to create a set of unique letters. The font is free to use with personal projects.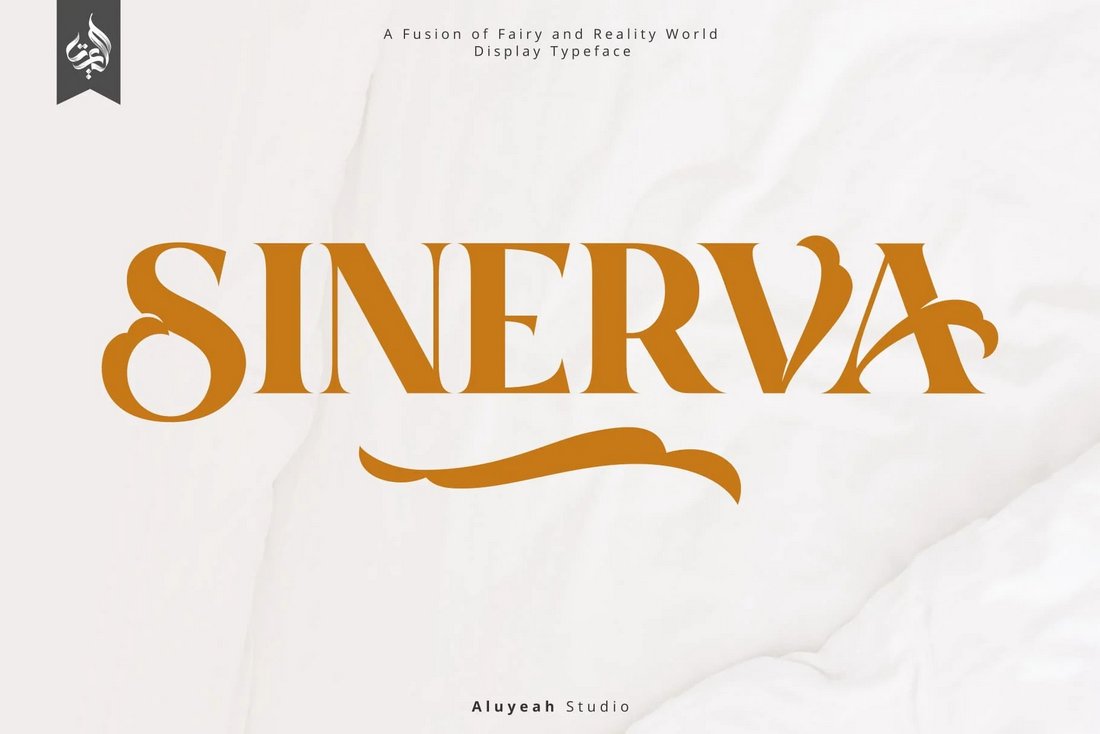 Sinerva is another free font you can use with personal projects. This font includes a set of over 130 alternate characters to help you design amazing titles, headings, and logos unlike any other.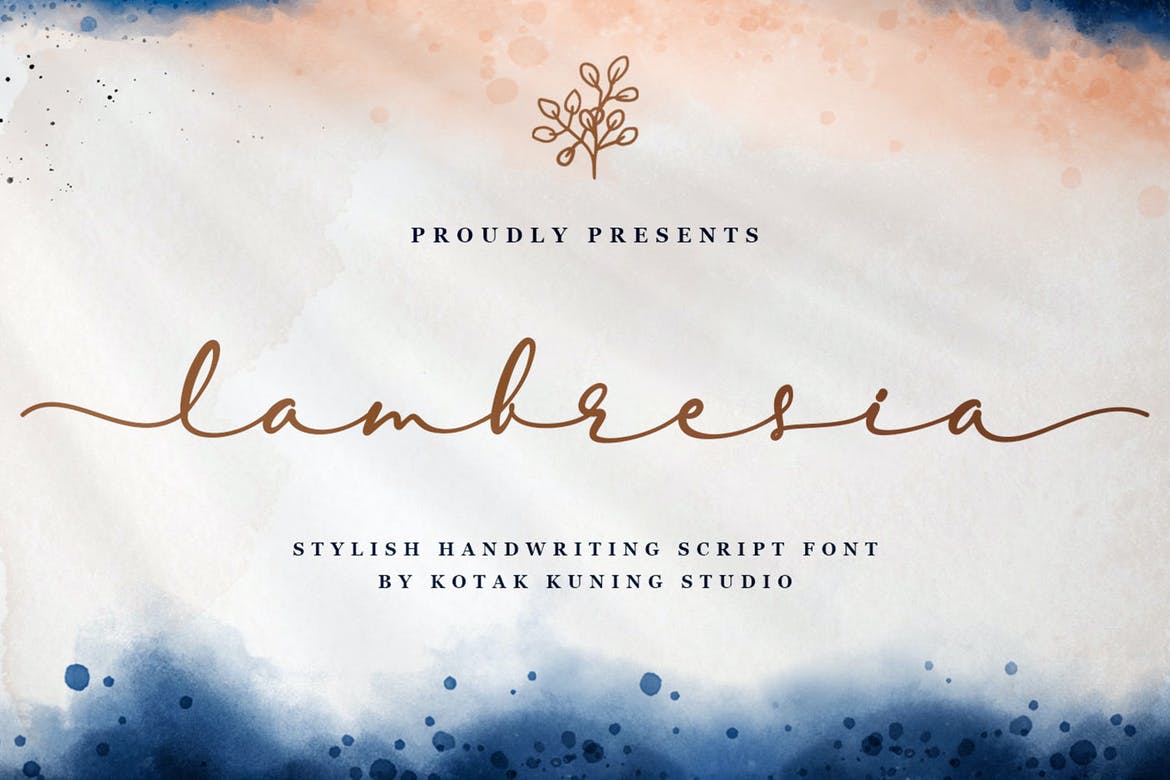 The Lambresia is one of the best modern fonts to choose if you're looking for a typeface that emulates the style of a natural handwritten script or signature. Featuring a beautifully flowing set of ligatures and a full suite of upper and lowercase characters, it's ideal for business cards or creative print projects.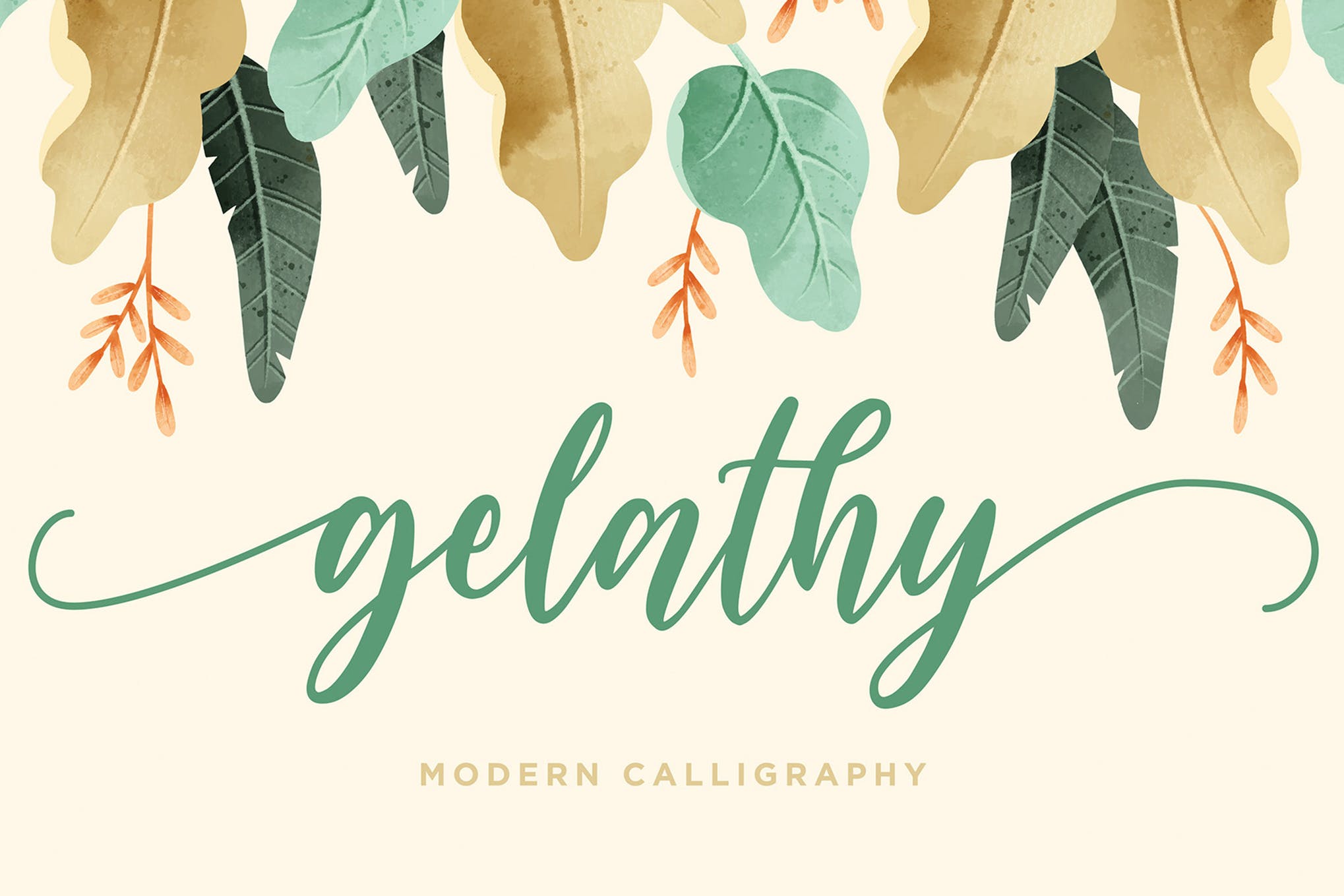 Bringing out a distinct feminine essence, Gelathy is a timeless romantic script font that has been carefully crafted to give your designs a beautiful look. Whether you're working on a wedding invitation, greeting card, or a business card, Gelathy won't disappoint you.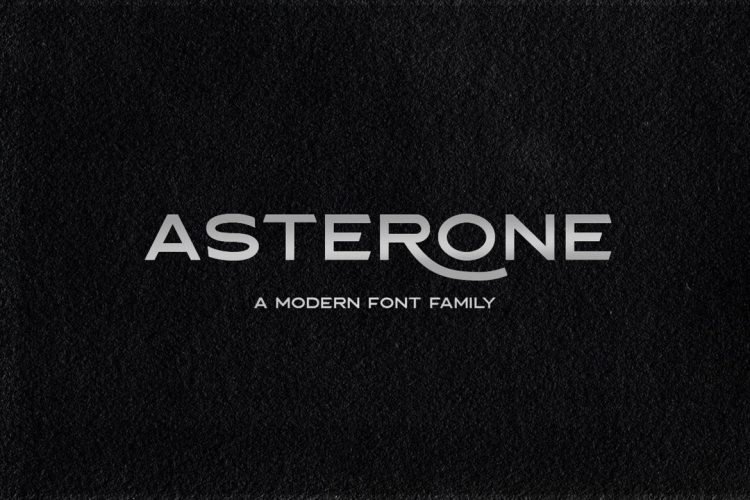 A futuristic, elegant sans serif typeface, the Asterone font is brilliant for logos, headings, and other design elements where a bold impact is needed! It comes in both upper case and lower case, and includes punctuation, symbols, numerals, ligatures, and stylistic set alternatives, as well as accommodating foreign language characters!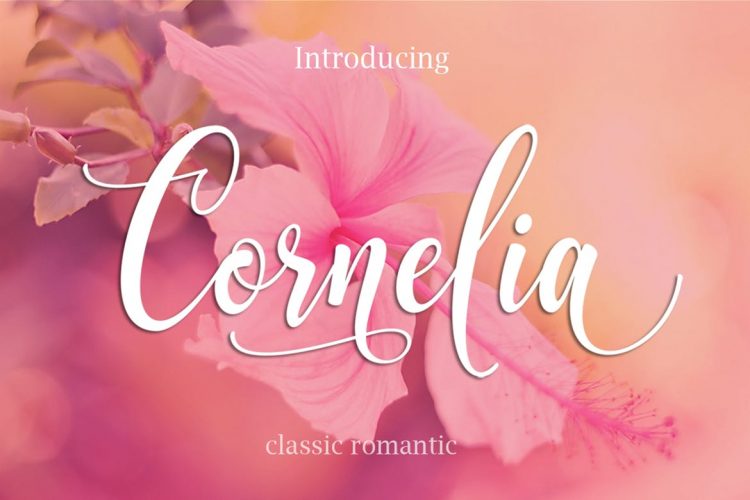 Cornelia is a gorgeous modern script featuring beautiful swashes, smooth lines, and consistently linked characters. Romantic and elegant, this calligraphy-inspired font is elaborate yet still professional and easy to read and is perfect for creative, fashion-minded projects and portfolios, or for use in high-end service industries.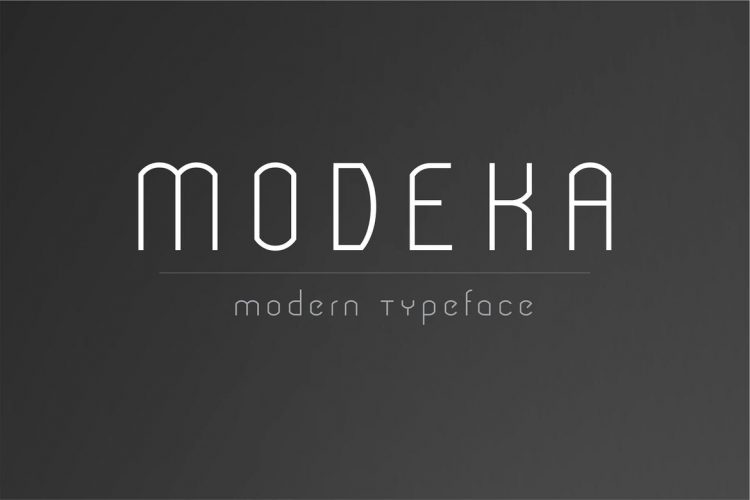 This stylish sans serif typeface would fit right in as the font of choice for upmarket home furnishing businesses or architecture firms. It features sleek, clean lines with unexpected angles and combines upper and lower case elements to create a futuristic, elegant finish.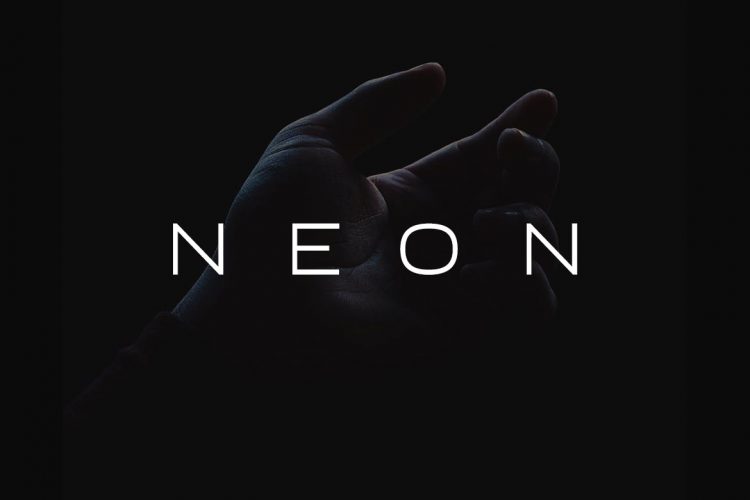 Another example of futuristic sans serif modern fonts, the Neon typeface, is a clean, minimal option that looks best in large formats. It comes with several different spacing settings, variations for different weights, and options for italic and outline versions. It lends itself well to corporate or business use, in company promotional materials or logos.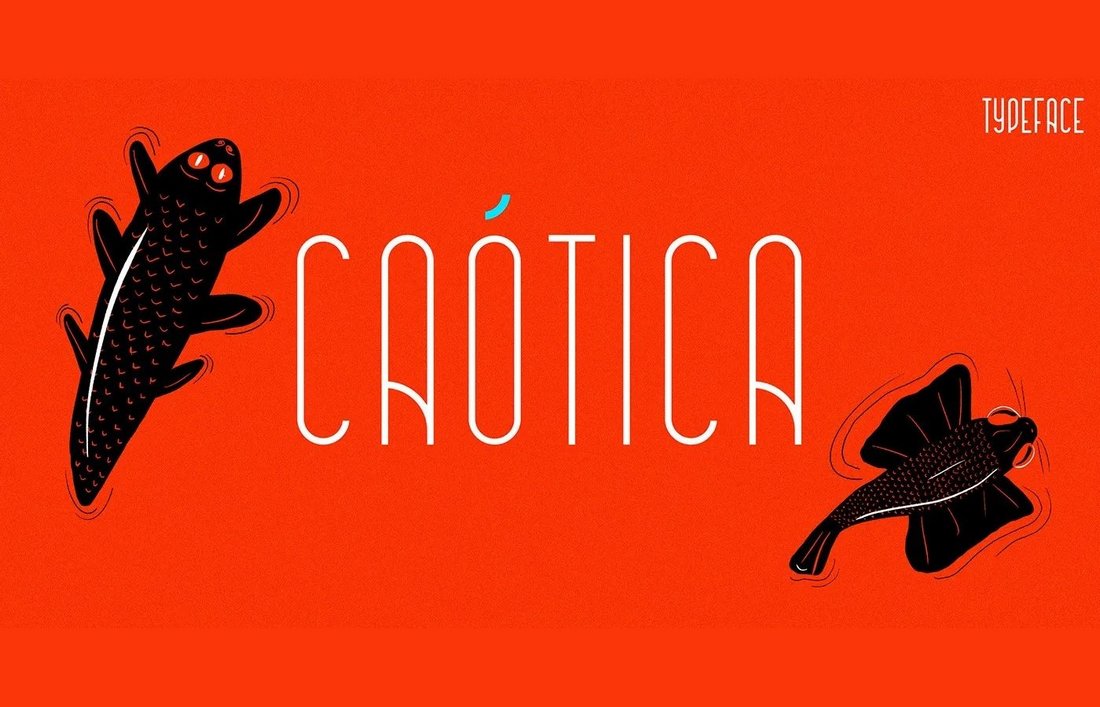 Unlike its name, this font is far from chaotic. It features an elegant and modern design that's perfect for designing trendy titles and logos. The font is free to use with personal and commercial projects.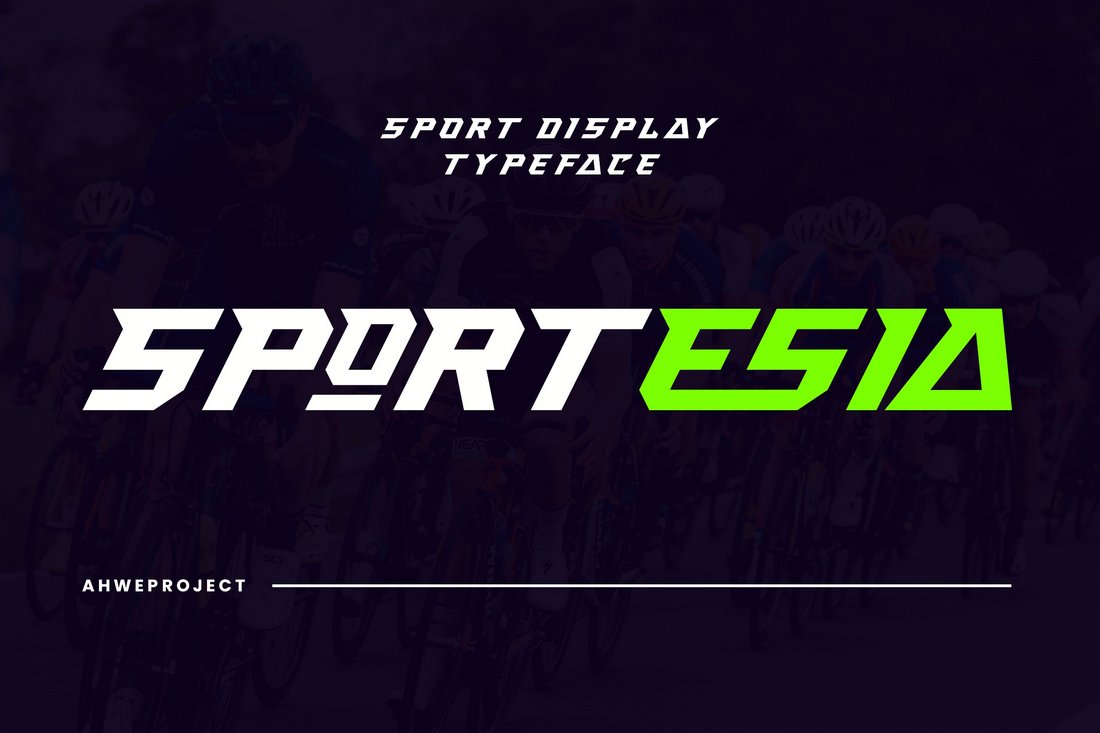 This font is great for crafting headings for modern sports, fitness, and gym designs with an energetic look and feel. You can use it for free with personal projects.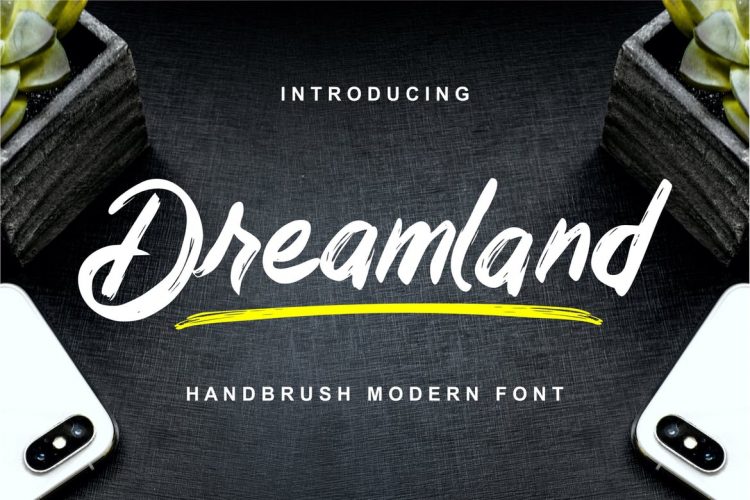 This hand brush style is one of the best modern fonts to use if you're looking for a natural, relaxed handwritten typeface that's simple and easy to read! With four different spacing options and an authentic ink stroke aesthetic, the Dreamland font is also compatible with a huge number of design programs.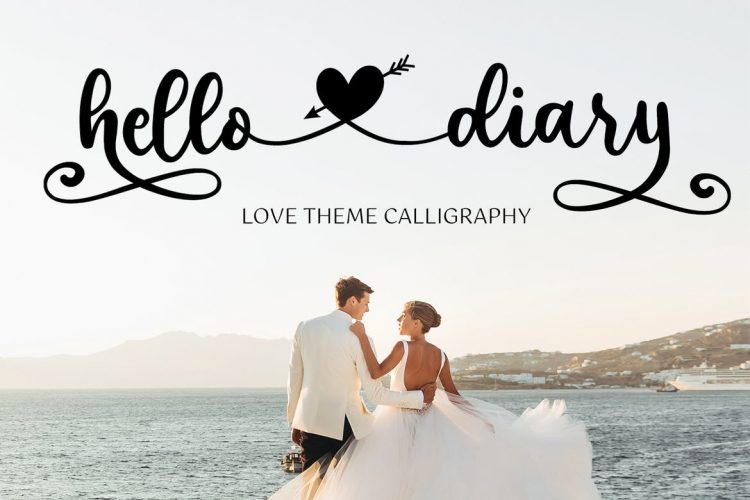 Another gorgeous calligraphy option, the Hello Diary script typeface is a love-themed gem that's brilliant for anything wedding or romance related – think wedding stationery, Valentine cards, or romance product advertising! It features a large range of multilingual characters and is fully PUA encoded, making it easy to access and use.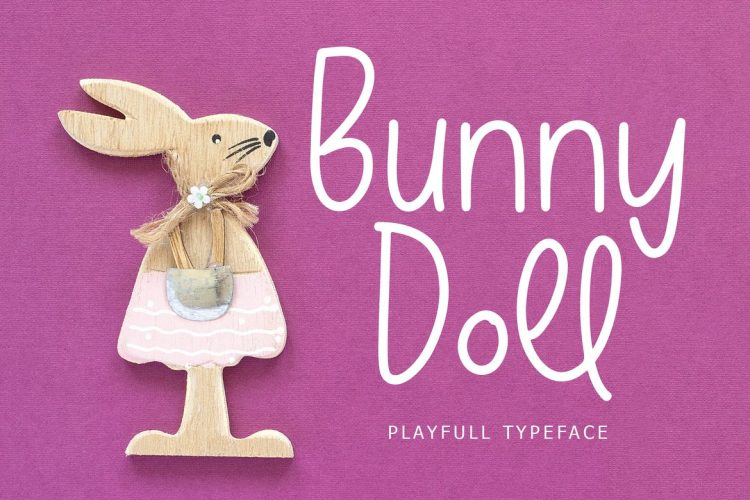 The Bunny Doll handwritten font is a sweet, playful typeface that's perfect for an arts and crafts-themed project, or anything that's geared towards kids! It offers a simple yet authentic hand drawn aesthetic and looks great when used with product branding, labels, stationery, or a child-oriented magazine or book!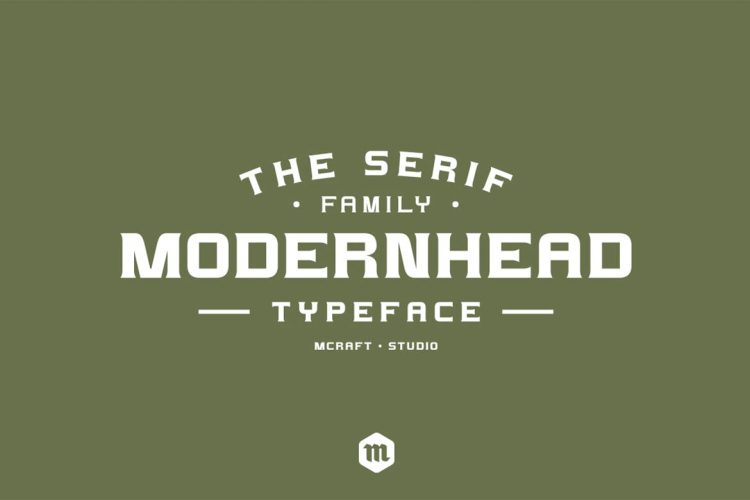 The Modernhead serif typeface would be right at home on a t-shirt design, or as the logo for a farmhouse-style restaurant! A clean and simple font with 252 glyphs and compatibility with foreign language characters, it also comes in several different weights.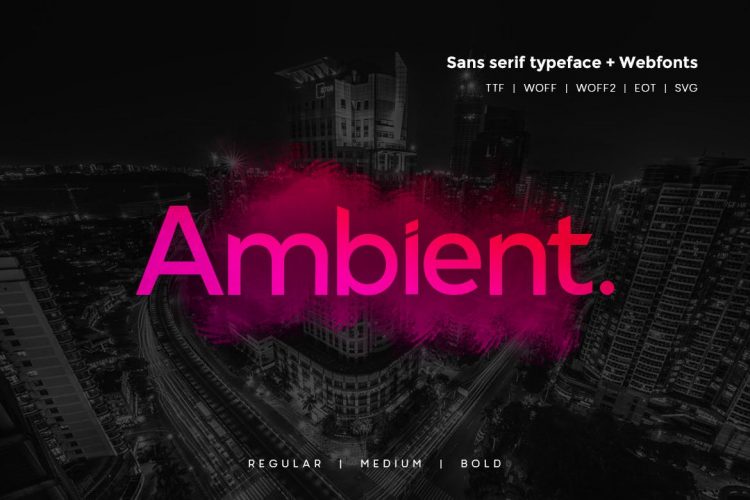 A simple yet effective option, the Ambient font is a modern sans serif typeface featuring three different weights and a subtle use of angles to create interest. It's the perfect option if you're looking for a clean, professional font that translates into any medium and can be complemented with any color scheme.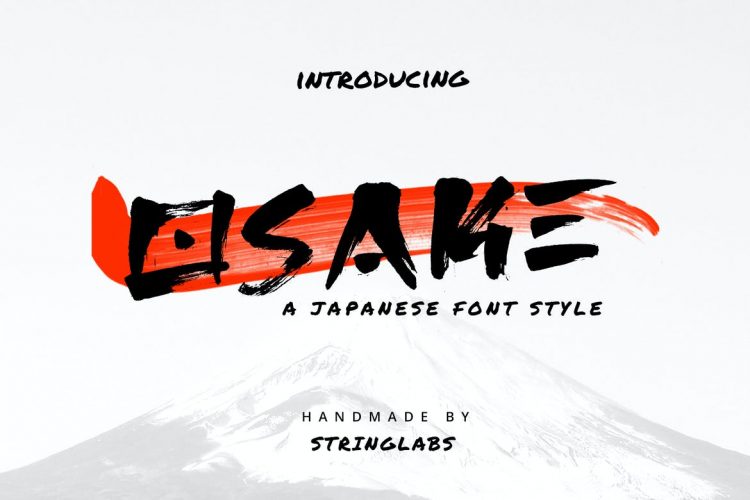 Ideal if you're working on a Japanese-themed project or simply love the artistic feel of an authentic handmade brush font, the Osaka typeface is a bold and versatile option that comes with a full range of upper and lower case characters, as well as numbers and punctuation marks.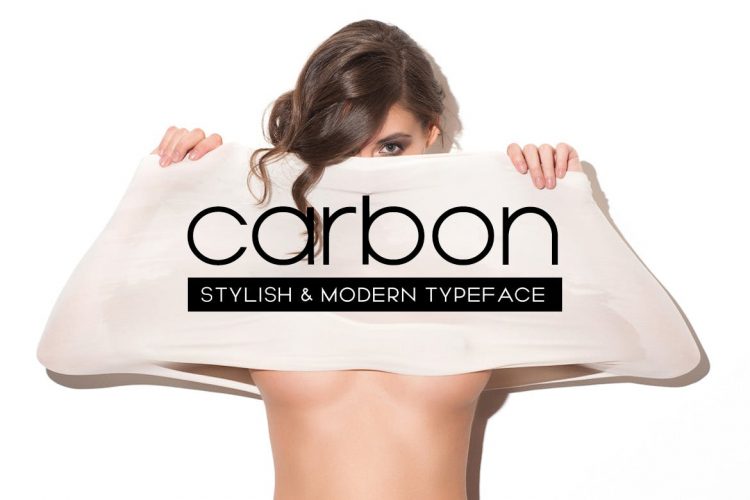 Another favorite for those who prefer minimalism over bold or elaborate fonts, the Carbon typeface, is one of the best modern fonts for graphic design projects. Featuring short ascenders, adjustable spacing techniques, and four different weights, it's simple but easily customized, and is sure to make an impact.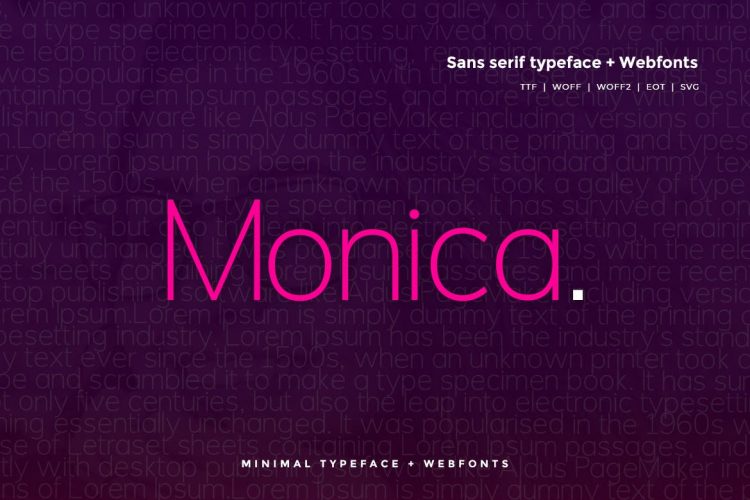 Here we have another minimal sans serif typeface that can be used for any kind of application – it's clean, easy to read, and will appeal to any audience. It's also versatile enough to be able to fit in with whatever other design elements surround it.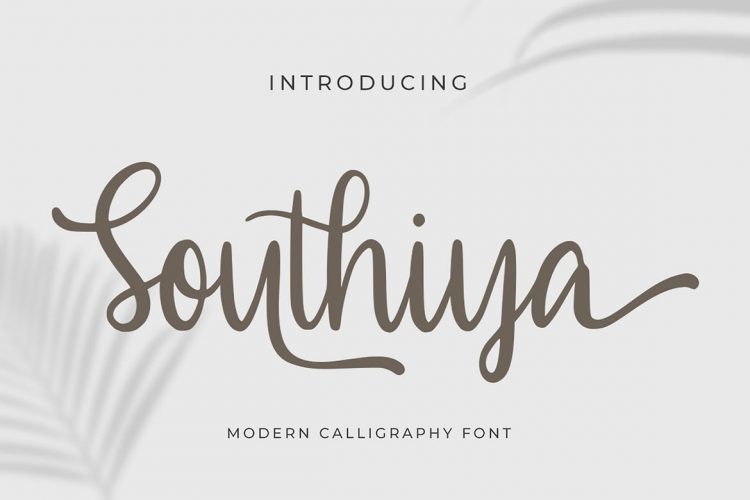 A beautiful modern calligraphy font, the Southiya can be used for a variety of purposes, particularly weddings, fashion, photography portfolios, and beauty columns. It includes web font functionality as well as a full suite of characters, from foreign language accents to ligatures and punctuation, and is best rendered in a large format.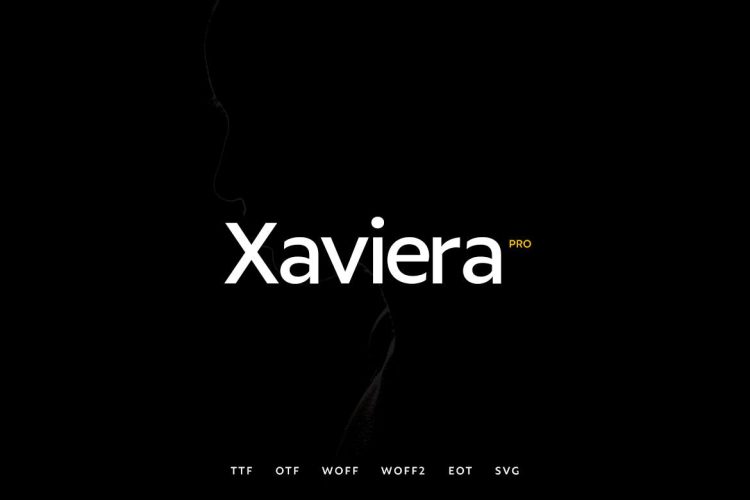 Xaviera, a clean, modern sans serif typeface, is perfect if you want to create an eye-catching headline. It lends itself well to posters, banners, and billboards – basically anything where you want to make an immediate impact! It's also a brilliant pairing as a main text body font when using a more elaborate calligraphy-style typeface as the heading.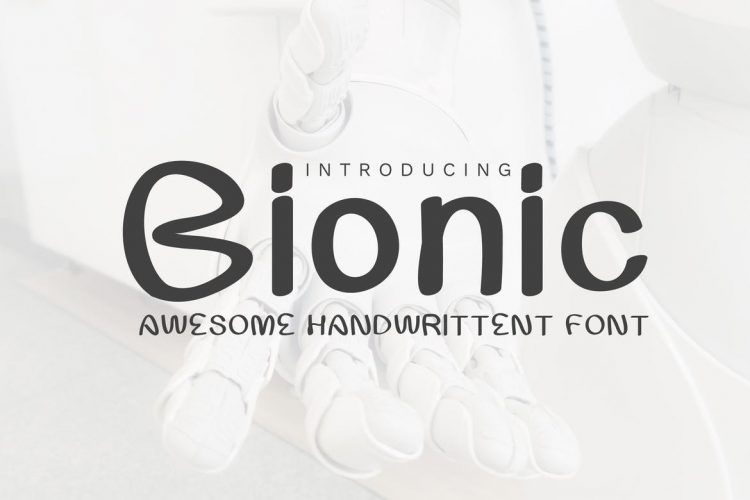 Bionic is a clean and unique sans serif font that emulates the style of neatly printed handwriting. Perfect for when you want a font with a difference that's still simple and easy to read, it can be used for any kind of personal or professional design project.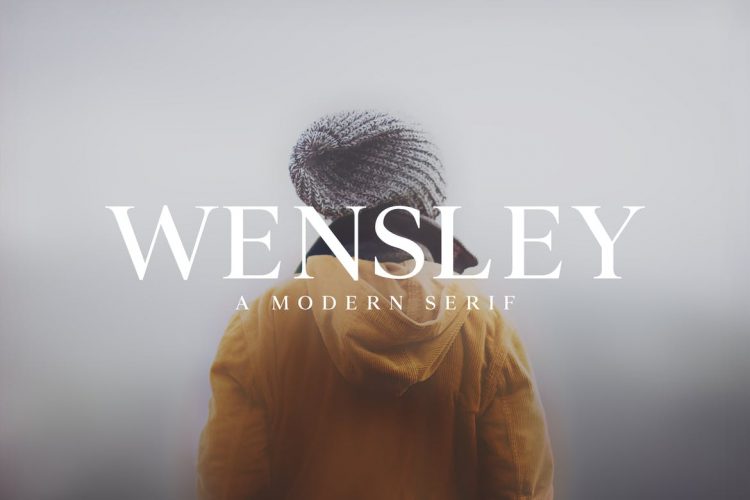 For a classy, modern and simplistic serif font, look no further than the Wensley, which features clean-cut lines and subtly curved angles to create a sophisticated, multipurpose typeface that pairs beautifully with more elaborate calligraphy styles.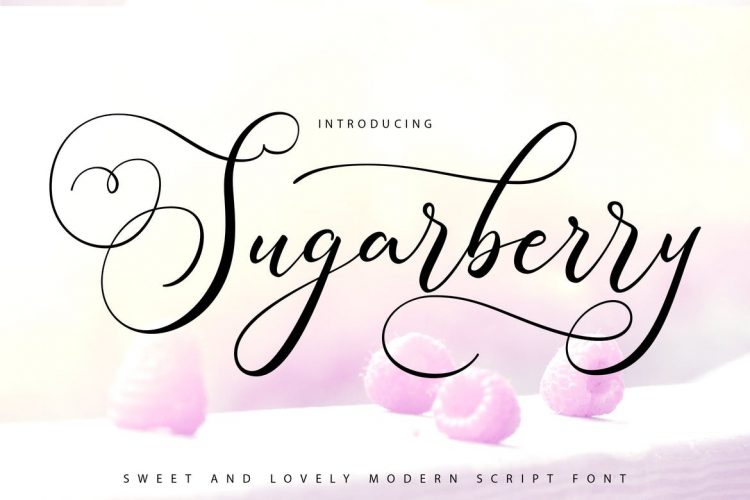 The designer describes Sugarberry as a sweet and lovely modern script, and that just about sums it up! Featuring elaborate swashes and a charming ink stroke style, this typeface is one of the best modern fonts you can choose if you're creating aesthetically appealing web designs to feature on platforms such as Pinterest and Instagram.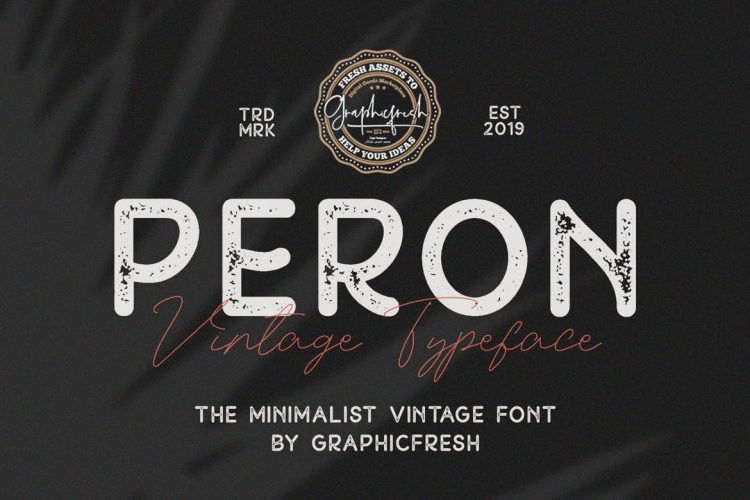 Peron is a vintage sans serif display font with a gritty, vintage-inspired finish. The shape of the lettering itself is fairly minimalistic, but the texture gives it a bit of an edge. An upper case font, it includes full foreign language compatibility as well as punctuation marks and numbers.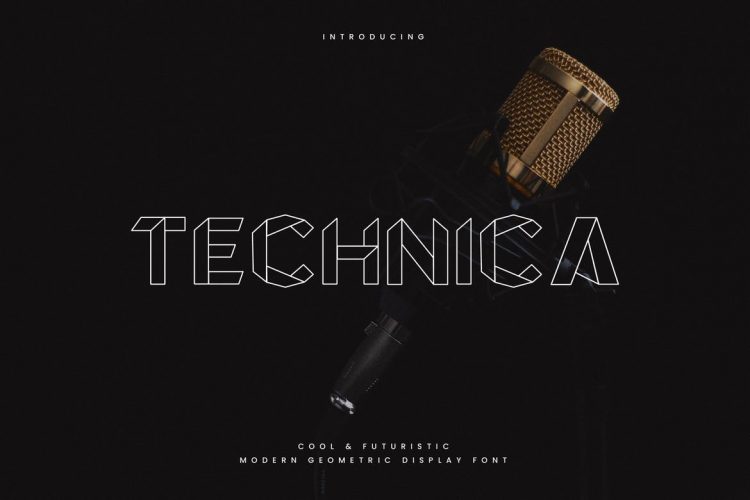 An attention-grabbing sans-serif font, Technica features geometrically inspired lines and angles and will give your design a futuristic quality. It's perfect for technology-related projects, such as video games, space-themed books, or electronic product branding.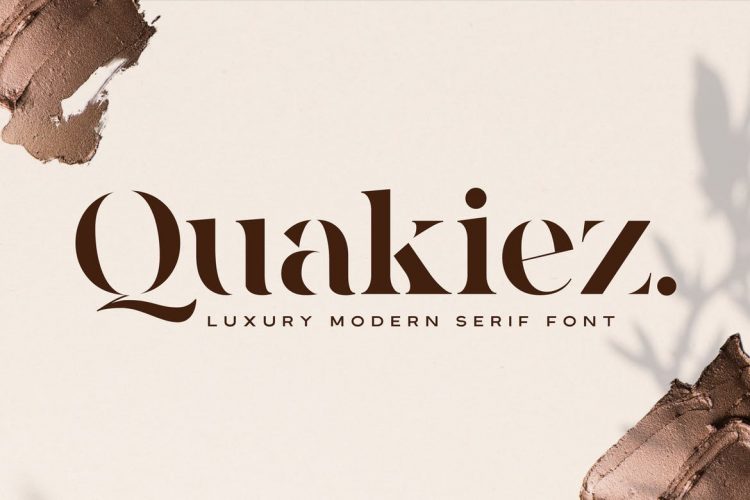 Quakiez is one of the most versatile modern serif fonts – it's professional, yet fun, and easy to read, but still quirky. The shape and finish of each letter make it a modern and elegant choice, while the invisible hairlines give it an interesting edge.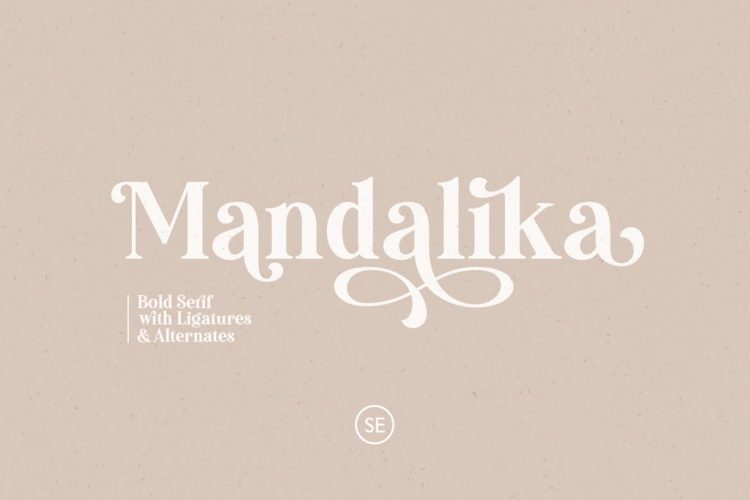 For a retro-inspired aesthetic featuring long tails and elaborate swatches, the Mandalika typeface is a popular choice. A bold and elegant serif font with ligatures and alternate characters included, it includes both upper and lower case letters as well as numbers, symbols, and foreign language accents.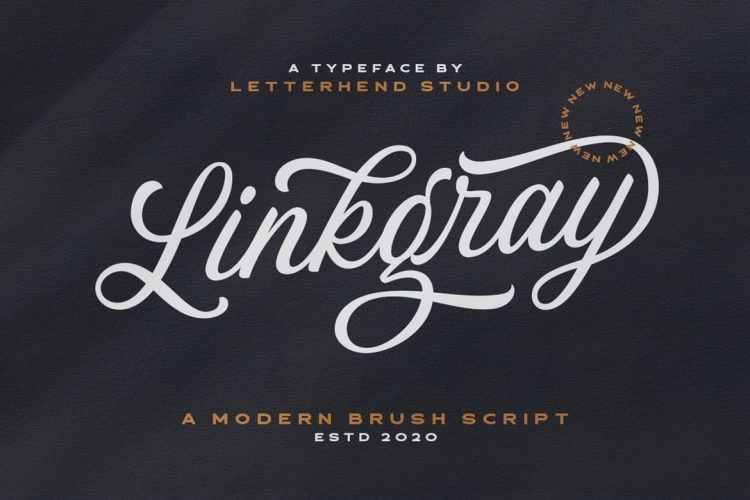 Linkray is a beautiful modern brush script typeface with a wide array of unique swashes and alternate characters, allowing you to fully customize it. It's the perfect calligraphy font for an eye-catching logo or advertising headline, and also looks great on wedding invitations, fashion lookbooks, and other creative projects.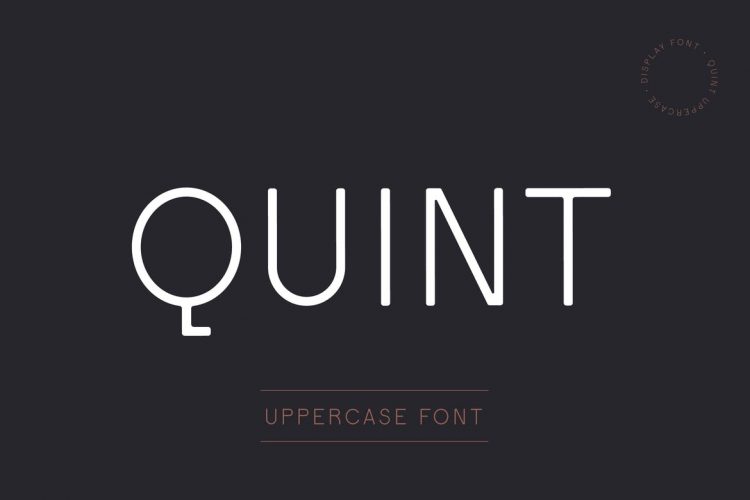 The Quint sans serif typeface is an elegant, geometrically inspired choice that's perfect for headlines, posters and magazines. Featuring sleek, angular lines and rounded detailing, it offers a contemporary take on a classical style, and comes in a fully upper case alphabet that's best displayed in larger sizes for maximum impact.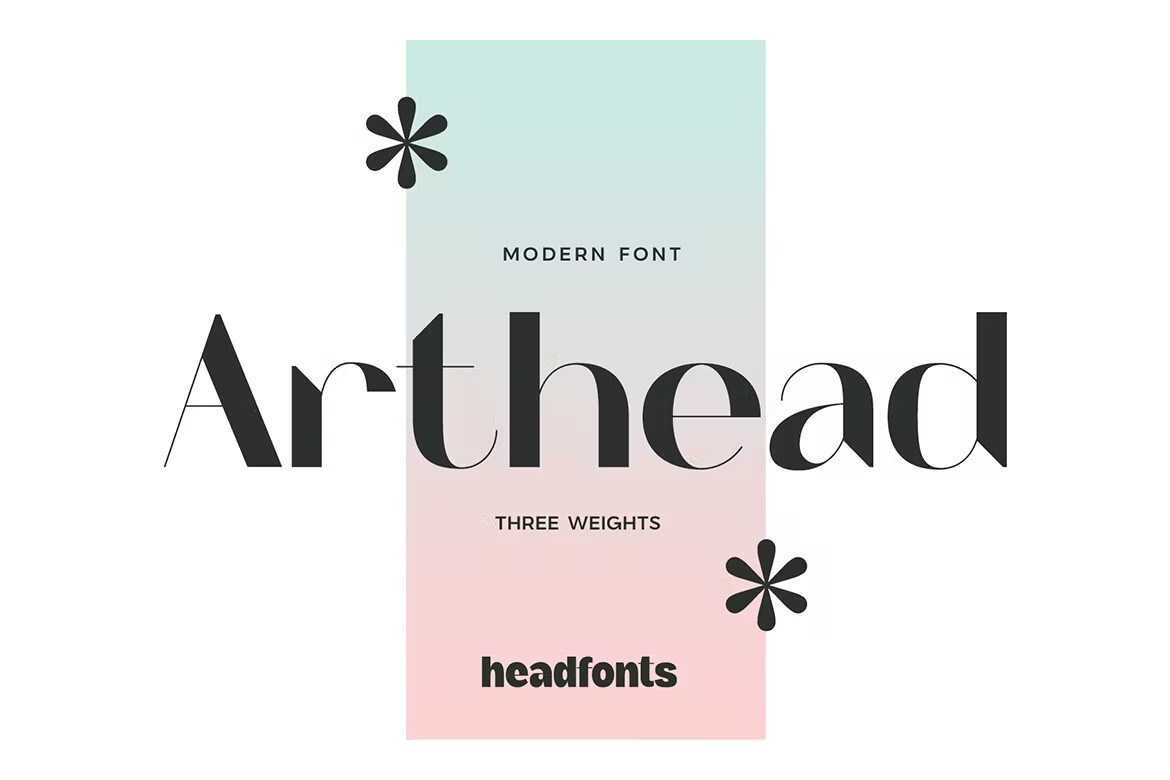 If you're looking to hunt down the best minimalist fonts, Arthead is an excellent contender for your cash. It's a modern sans-serif typeface perfectly suited to businesses looking to achieve chic and upscale-looking branding designs.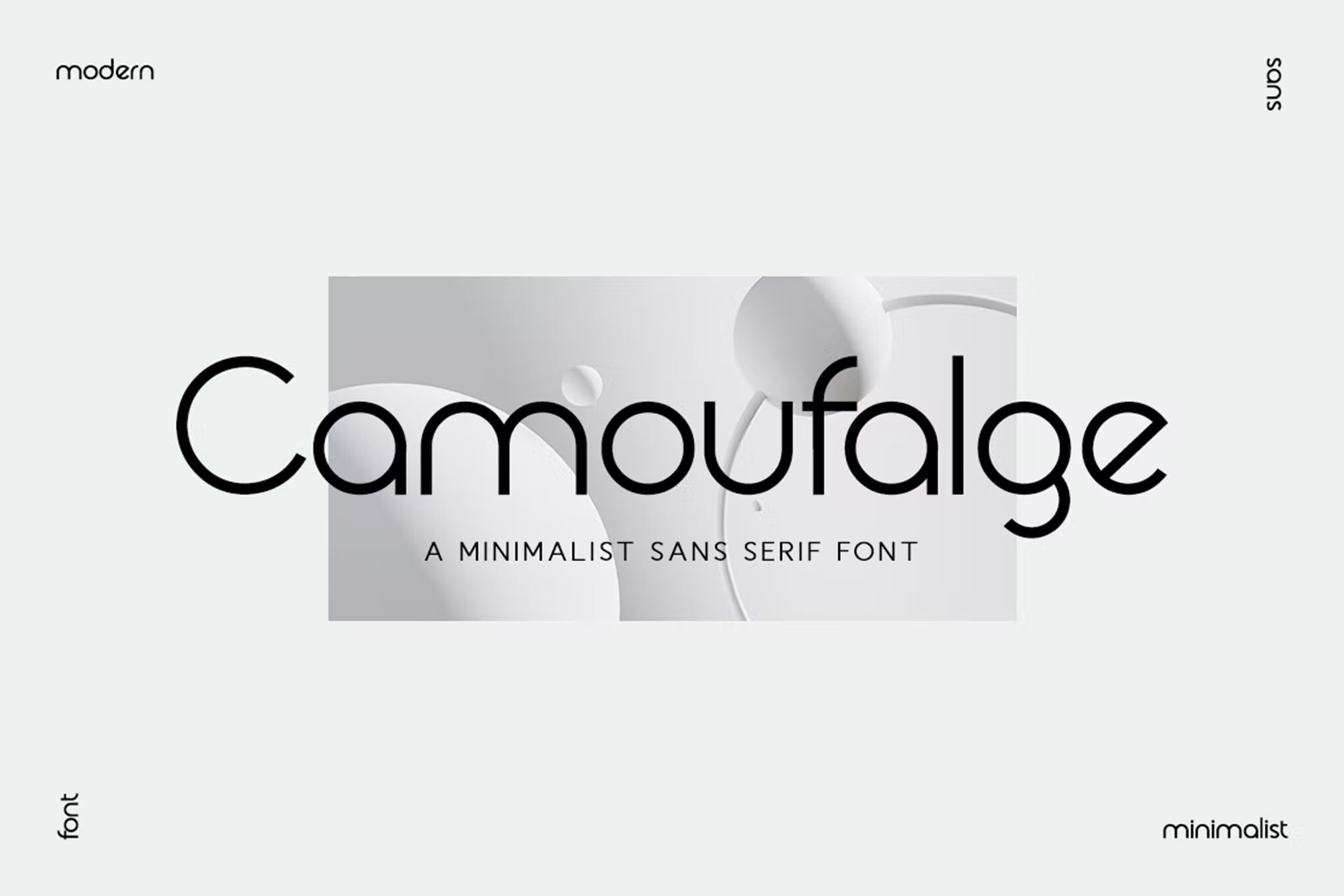 Camoufalge is a solid font choice that exudes luxury and opulence and offers a high level of readability. It's a contemporary sans-serif option that stands at the top of the league when it comes to the best bold minimalist fonts out there.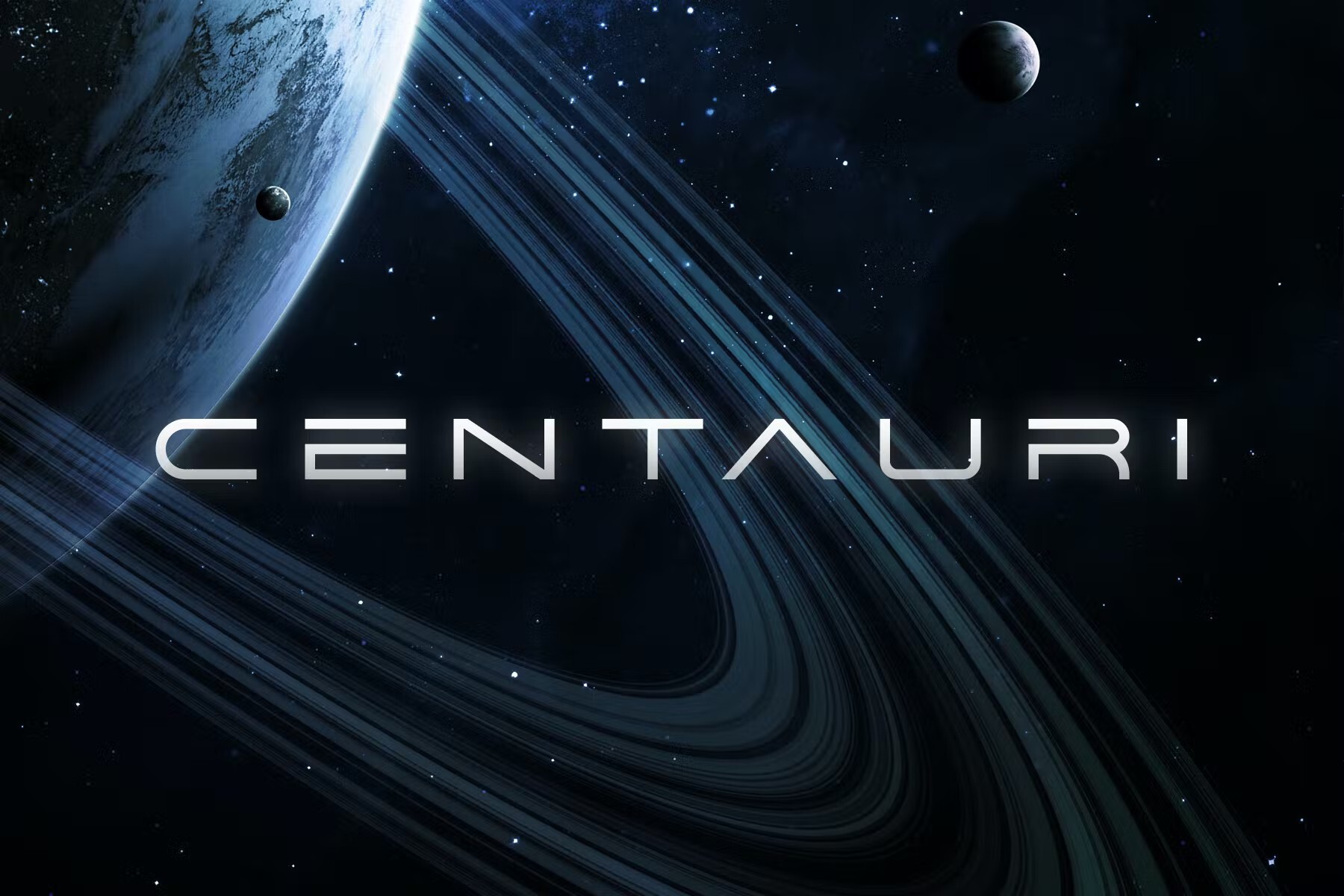 Check out Centauri, one of the most popular modern minimalist fonts that offer a futuristic design with wide letters. It comes packed with uppercase, and alternate characters, numerals, and basic punctuation. Give Centauri a shot.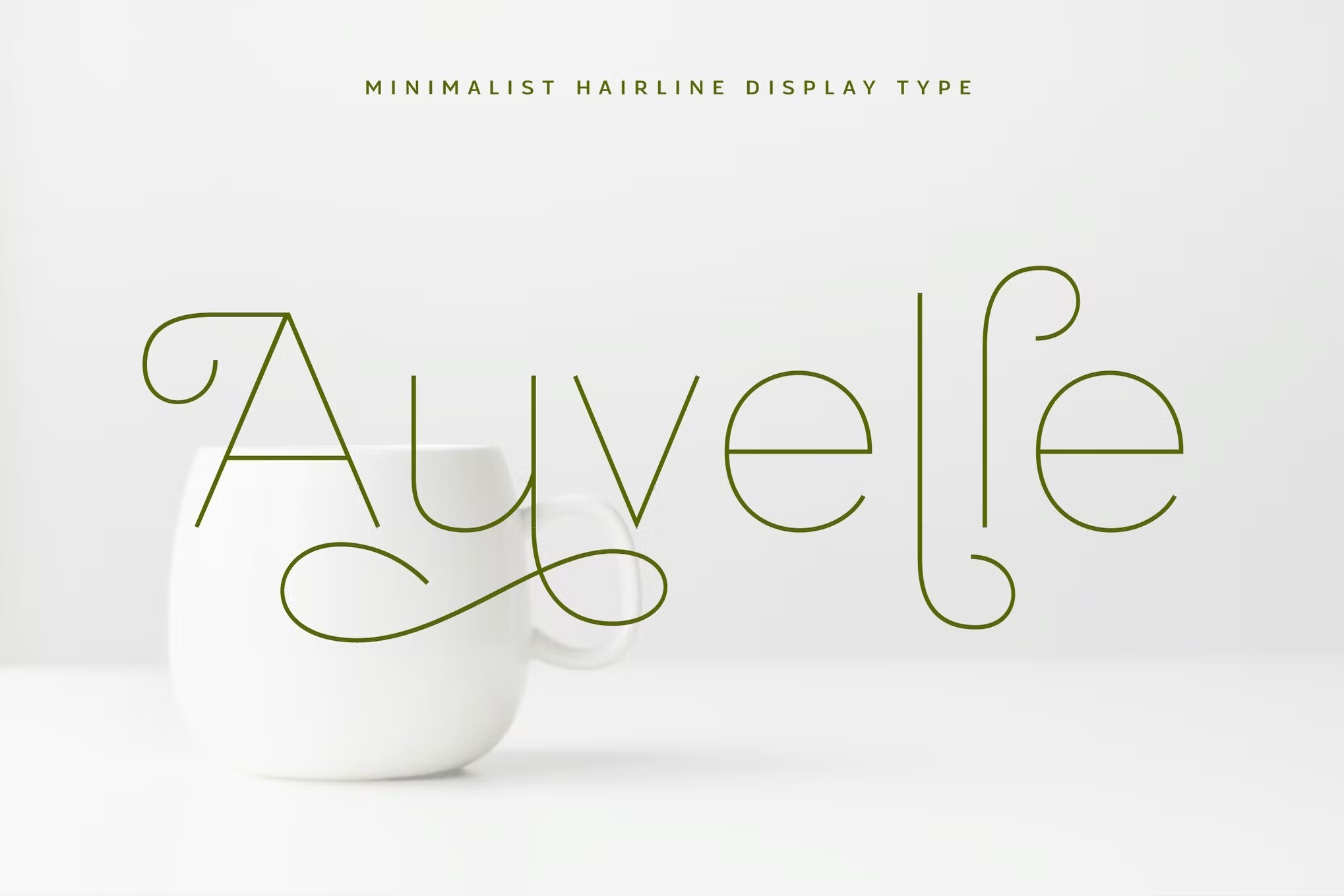 Auvelle is a marvelous typeface that you should keep in your arsenal for projects that require a high level of elegance, and minimalism combined with swankiness. In fact, whenever there is a list of the best simple fonts with a touch of modernity, Auvelle can be found within.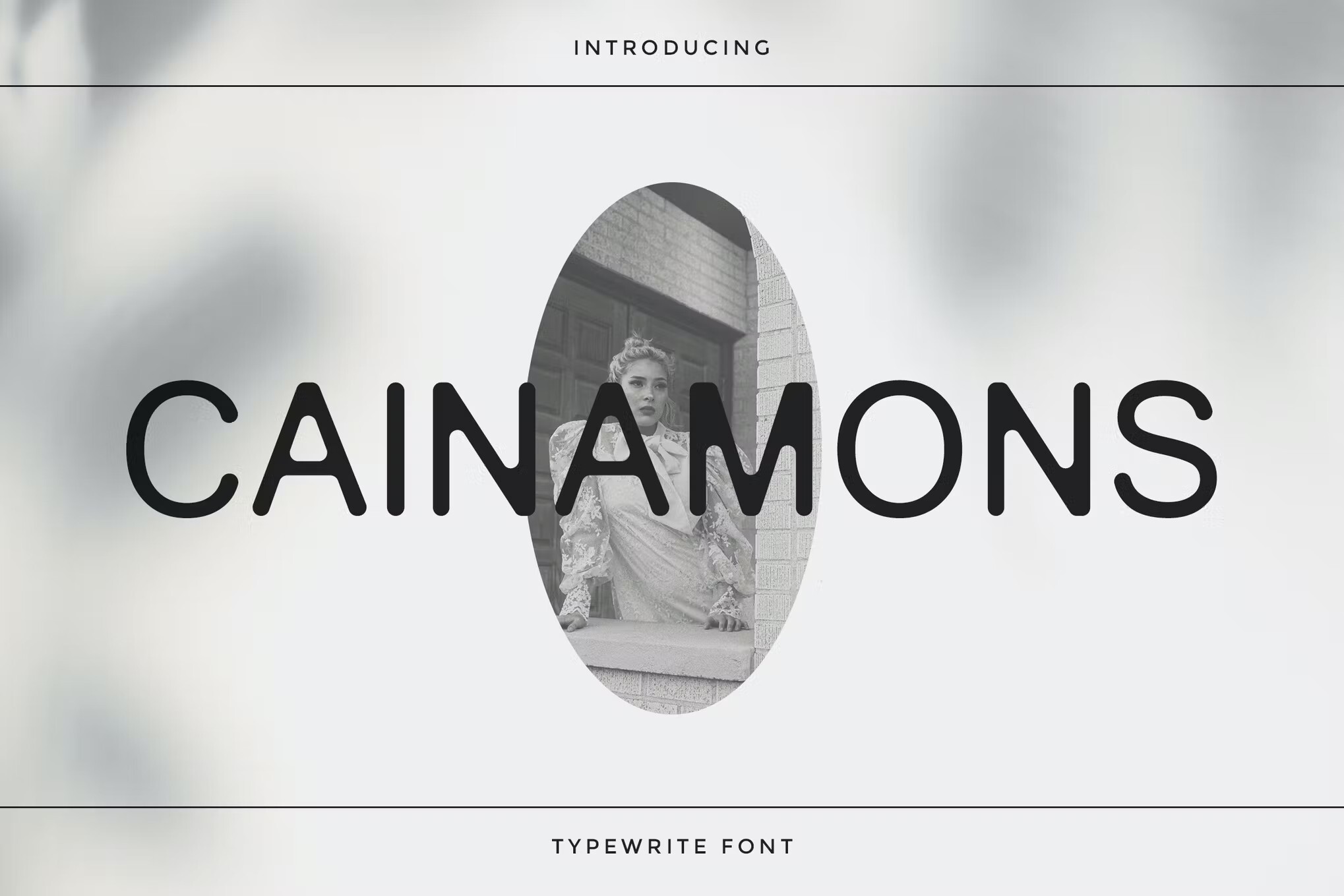 Cainamons is a modern, and classy font that looks stunning on fashion, and apparel projects, album covers, logos, magazines, and a multitude of other brand identity projects. Unlike those minimalist fonts available free of charge floating over the internet that anyone can get their hands on, Cainamons is an exclusive, one of its kind option that will truly make your designs stand out.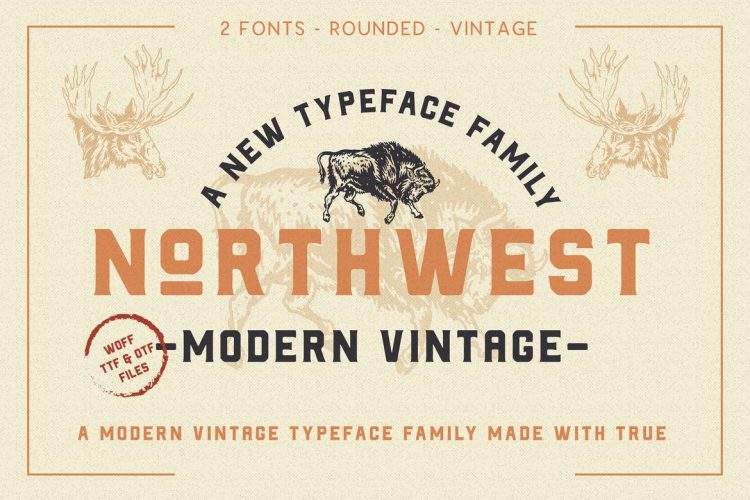 We round up our selection of the best modern fonts with Northwest, an all-caps sans serif typeface inspired by wild west culture. Featuring clean, rounded, and textured variations as well as multiple spacing options, it's a brilliant font to use for any vintage-themed project, especially logos, t-shirt designs, and restaurant branding.
These are the best modern fonts for any kind of design project. Whether it's for personal or professional purposes, there's a font here that will suit any aesthetic, and a typeface for every situation! Headlines, logos, branding – we've got all of your font needs covered.