20+ Best MailChimp WordPress Themes & Plugins 2022
If you want to start or grow your email marketing subscriber list then this collection of the best MailChimp WordPress themes and plugins can help.
MailChimp is one of the most popular email marketing services available today. With a free entry-level plan and feature packed paid options, MailChimp is suitable for handling the email lists of basic blogs to e-commerce empires and everything in between.
However, encouraging your visitors to join your email isn't always easy. Sometimes it can be hard to find the right type of forms to display on your website, while other times it can be hard to connect your site to your MailChimp account. By choosing a WordPress theme with built-in MailChimp support or a plugin that has been designed specifically to integrate your site with your MailChimp account can really help you avoid many of these problems.
Thanks to the best MailChimp WordPress themes and plugins in this collection, you can ensure your website integrates seamlessly with this popular email marketing service. Some of these themes and plugins include features to help you persuade your visitors to sign up and join your list, while others aim to simplify the process of connecting your website to your MailChimp account.
The best MailChimp WordPress themes and plugins cover a wide range of project so whatever type of website you're working on, you're sure to find a good option here.
WooChimp – WooCommerce MailChimp Integration Plugin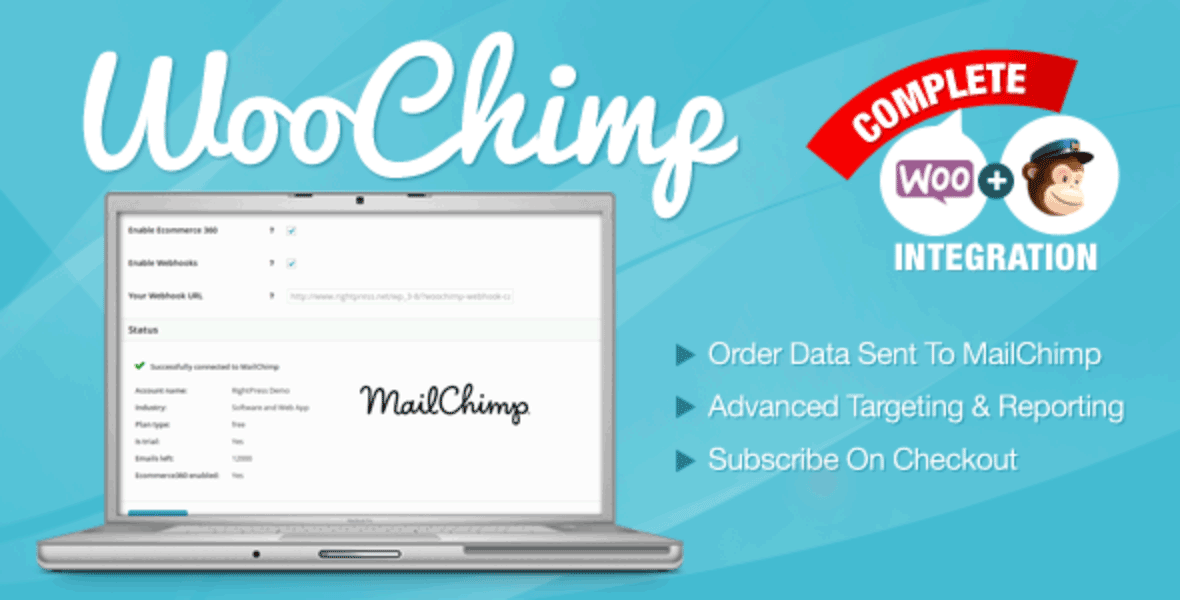 WooChimp is aimed at WooCommerce store owners who'd like to integrate their website with MailChimp. When a customer places an order at your store, their details are sent to your MailChimp account along with information about their order. This then helps you to manage your list of contacts more effectively and send better-targeted content to your subscribers.
MailChimp Comments WordPress Plugin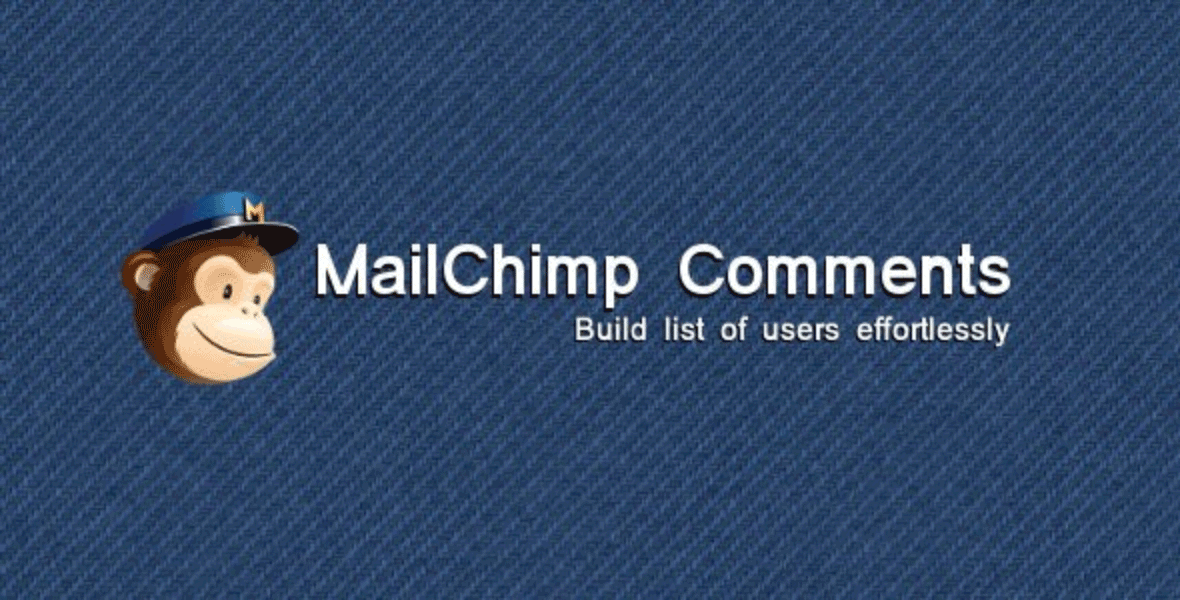 MailChimp Comments has been built to make it easier for your blog commenters to subscribe to your email newsletter. Through the options of this WordPress MailChimp plugin, you can configure the integration to require double optins as well as control which of your lists the user is subscribed to. If you want to grow your email list, this plugin is sure to help.
WooCommerce MailChimp Discount WordPress Plugin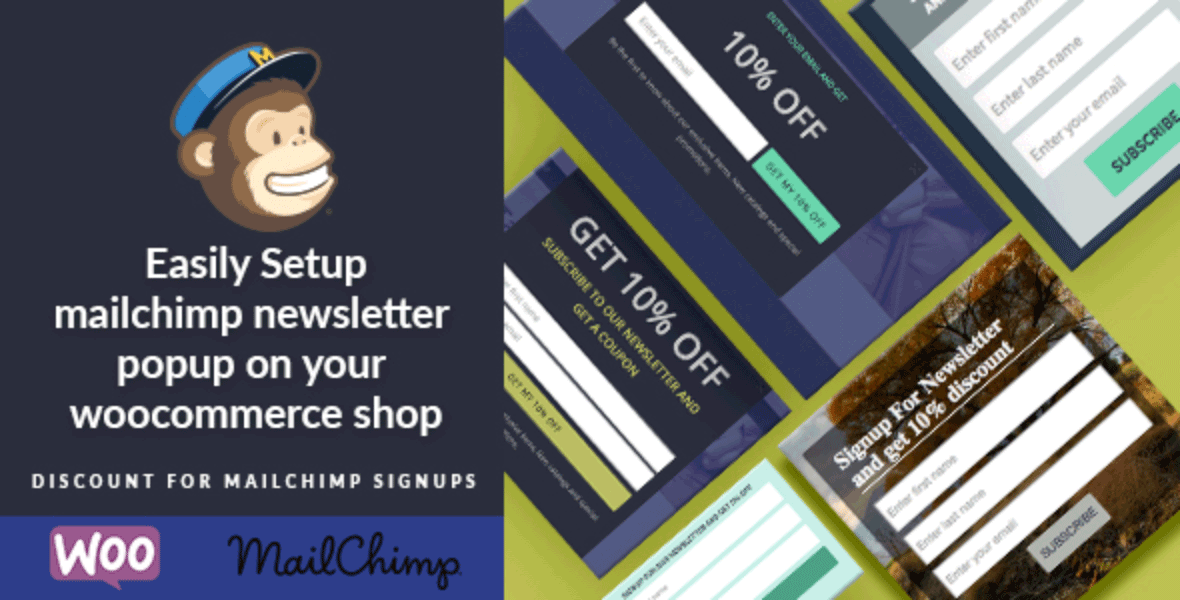 WooCommerce MailChimp Discount can help you offer a discount to your customers in exchange for joining your email list. As this MailChimp WordPress plugin includes a pop-up optin form, your shoppers won't be able to ignore the discount you're offering them, hopefully increasing the number of visitors who go on to join your list.
ChimpMate Pro WordPress Plugin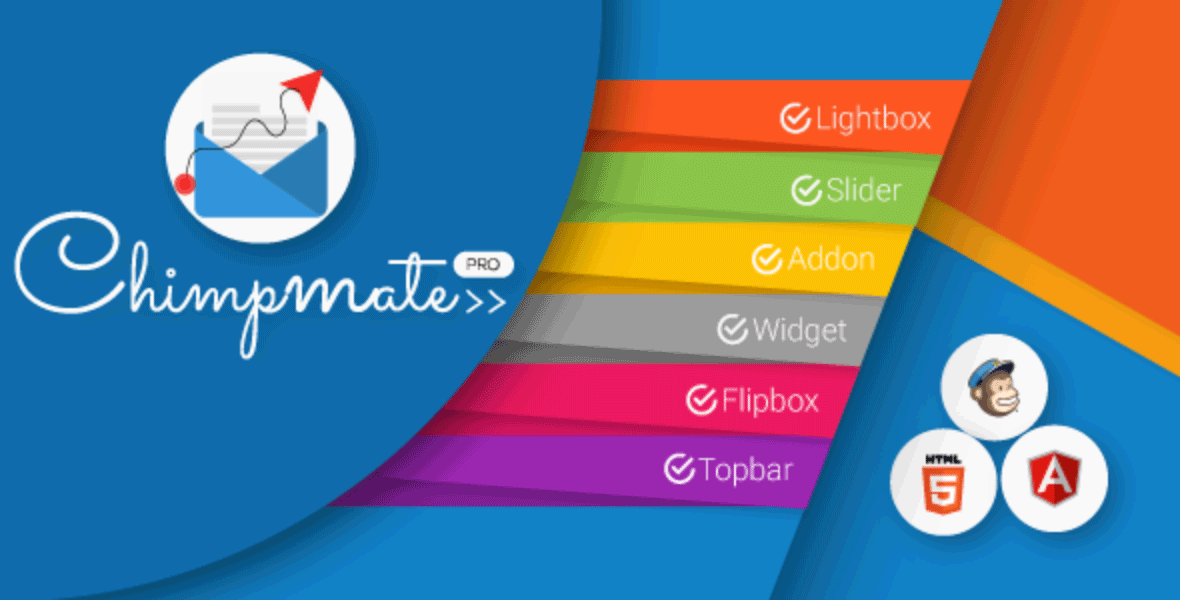 ChimpMate Pro is a full suite of tools for promoting and growing your email newsletter with WordPress and MailChimp. When setting up the plugin, you get lots of control over how the pop-ups, slide-ins, widgets, and other types of forms look and work on your site. There are also lots of form triggers to help you configure when the forms are shown.
Contact Form 7 MailChimp Integration WordPress Plugin
Contact Form 7 MailChimp Integration is ideal for anyone who is using the popular Contact Form 7 plugin on their WordPress website. By installing this plugin on your website, you can easily give your visitors the option of joining your MailChimp email list when they send you a message via the contact forms in your posts and pages.
MailChimp WordPress Themes
Alternatively, you can choose a plugin that already works with MailChimp by default (which can be a great time-saver). This is our collection of great themes, all of have which rock-solid MailChimp support!